Airbnb is great! No Airbnb-alternative booking platform is trying to take that away from them.
They near-single-handedly revolutionised the vacation rental industry, put power in the hands of locals, and kicked some sand in the face of stinkin' hotels —woo!
The thing is that now they are the stinkin' hotel industry. Not literally, but they are top-dog, both in the vacation home rental space and largely in the accommodation industry. And nobody likes the top-dog.
Top-dogs push higher prices and become bloated on their egos, which is what has happened to Airbnb. Prices have inflated rivalling that of even the 'stinkin' hotel industry' with hefty fees creeping in at every step of the checkout. Worse yet, the platform is so damn popular that finding vacancies can often be a real struggle!
It's not that you want to stop using Airbnb outright…especially with its many appealing perks like instant bookings. But it is a smart, sexy, and savvy-consumer move to widen your net. Healthy competition is good! it breeds a better market.
The fact is that there are other home rental sites like Airbnb where you'll find something just as good. If not, maybe better… and even at a better price!
These hand-picked platforms aren't necessarily the sites better than Airbnb, but they are the best alternatives to Airbnb. Places you can go to find something dope on those days when Airbnb is being…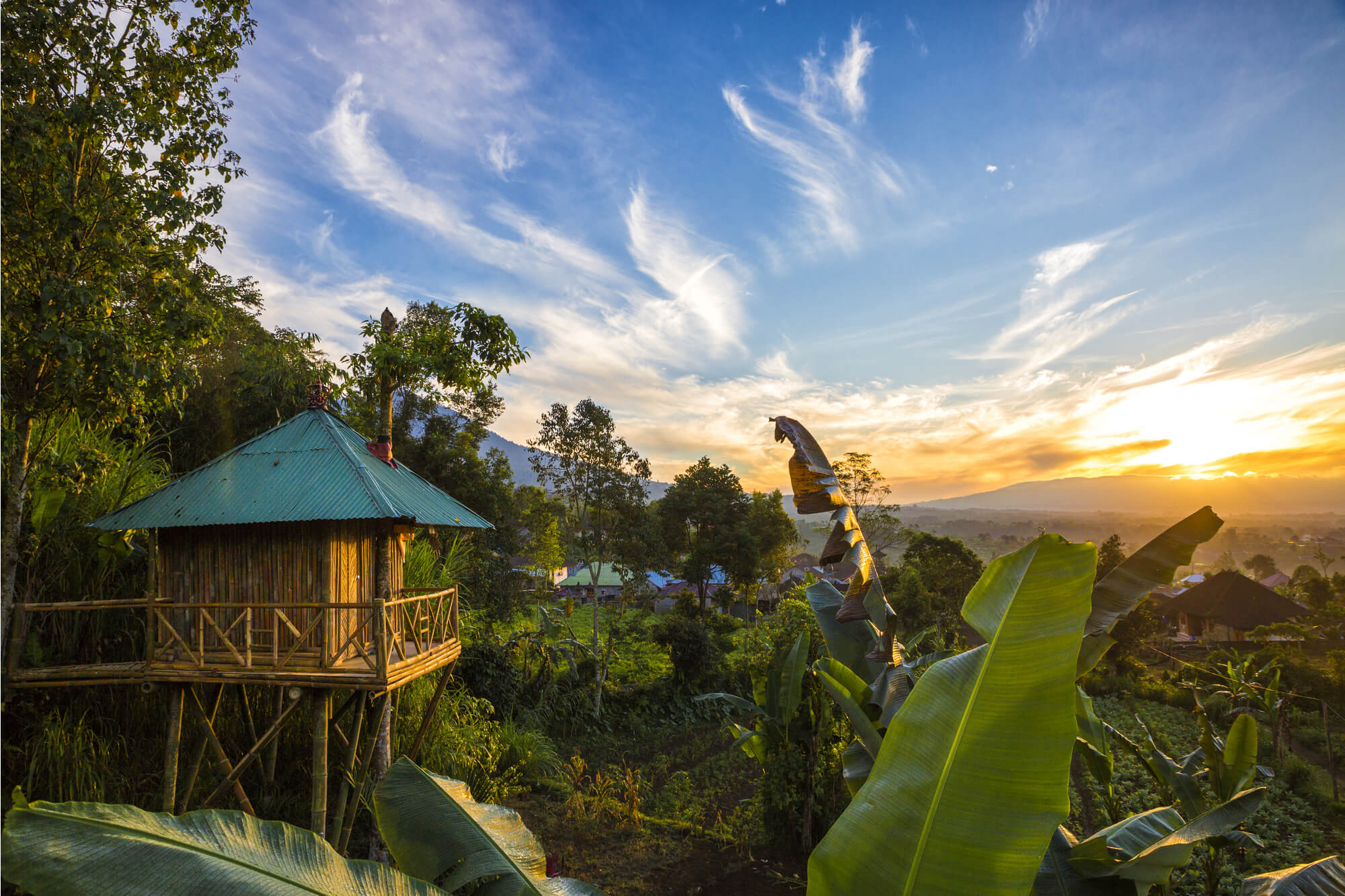 Who is Airbnb's Biggest Competitor? Introducing Vrbo!
Imagine you bought a magnificent Speyside scotch and tucked it under the house to age only to forget about it for two-and-a-half decades. That's Vacation Rentals by Owner (stylised as Vrbo), 13 years Airbnb's senior. One day, you stumble upon the bottle and voila—the next 16 hours are a finely-aged blackout-blur of fruity caramel textures with a smoky undercut tone.
Vrbo is the OG alternative to Airbnb which was serving up sophisticated scotch apartment rentals to travellers long before Airbnb rocked up to the party with a case of mass-marketable strawberry alcopops. They know what they're doing, and they do it well. With more than two million properties, you'll find something you like for sure!
They are most certainly a website like Airbnb right down to the interface which is very similar. This means that Airbnb's booking process is very similar to Vrbo. I will, however, give a mad shoutout to Vrbo's in-platform map which wipes the floor with Airbnb's dinky plugin!
The major differentiating factor in the Vrbo vs. Airbnb throwdown is that Vrbo more acts as a rental site for entire vacation homes. I'm talking sexy pads with thicc backyards suited for groups and families. You'll also find rentals suited for couples, however, not so much Airbnb-style cheaper private rooms often good for travellers on a tight budget.
While their scope of accommodation and locations may still not compete with Airbnb's, they are the best Airbnb alternative for USA holidayers that you'll find. Between the massive selection of properties around the US coming in at competitive prices, and the fact that they're appealing to the domestic trip/family vacation market, they're the best runner-up to check when Airbnb ain't tickling your fancies. They also offer a mix of both short term rentals AND long term rentals, just like Airbnb.

Unlock Our GREATEST Travel Secrets!
Sign up for our newsletter and get the best travel tips delivered right to your inbox.
Who are Airbnb's Other Competitors?
Well, now you've seen the best, but what about the rest? (…Of the best…)
Most other companies like Airbnb fall into one of two camps. Either…
They're appealing to a cool niche.
Or they're doing much the same thing as Airbnb but with a smaller userbase.
The other advantage is that most alternatives are cheaper than Airbnb. While a strict 1:1 comparison of similar properties is often going to be price-comparable, the fees on Airbnb are what get ya. And man do they get ya good.
Up to 14.2% on the service fee plus a rather hefty cleaning fee is not uncommon on Airbnb. Meanwhile, most other companies similar to Airbnb are charging well under 10% in fees.
You may not always have as many raw choices with the alternatives, but the choices are generally cheaper.
So keeping that in mind, I've selected these Airbnb alternatives either because they're one of the big players in the short-term and vacation rental space or they're simply doing something funky that Airbnb isn't.
And while we're at it… have you ever considered staying at a hostel instead? No? Then let me change your mind real quick…
A Hostel just as good as any Airbnb?
Introducing the best hostel in Indonesia (and in the whole world if you're asking us…).
Hell yeah, you heard right! There are many great places in Indonesia, but none of them can live up to Tribal Bali.
A unique coworking hostel for those that want to travel the world while working from their laptops. Make use of the massive open-air coworking spaces and sip on delicious coffee. If you need a quick screen break, just take a refreshing dip in the infinity pool or grab a drink at the bar.
Need more work inspiration? Staying at a digital nomad-friendly hostel is a really smart way to get more done whilst still enjoying the social life of travelling… Mingle, share ideas, brainstorm, make connections and find your tribe at Tribal Bali!
Other Sites Like Airbnb: The Similar Companies
Starting with the former of the two, these are the best short-term rental sites to give Airbnb a run for its money. None of these Airbnb-like sites are necessarily reinventing the wheel, however, they all have good listings worth scoping out for your holiday!
HomeAway and Stayz – Two Major Sites Like Airbnb and Vrbo
Yup—like Vrbo because it's basically the same thing! Here's how capitalistic oligarchies work:
Expedia Group owns (among many other things) HomeAway.
HomeAway has historically been the major competitor to Airbnb and Vrbo.
Prior to its acquisition by Expedia, HomeAway had purchased Vrbo.
They had also purchased Stayz prior to the Expedia acquisition.
So all three are owned by Expedia. Now, putting aside jokes about reptilian puppetmasters, the pertinent question is what's the difference between Vrbo, HomeAway, and Stayz. Hardly a thing!
The interface is almost identical side-by-side for all three platforms, and the prices, fees, and booking structure is also same-same. The only difference is the regional aspect.
While all three platforms have listings from all over the globe…
Vrbo is better equipped for holidaying in North America.
HomeAway is the go-to choice in Europe and parts of Asia (like India).
Stayz was originally focused on Australia and has the biggest spread of choices Down Under (including New Zealand).
Just choose your Airbnb equivalent platform according to your region and happy hunting!
Homestay – For a More Local Experience
Homestay is what Airbnb was supposed to be before they discovered that there was more profit in $2000+/night luxe suites. Homestay is an alternative to Airbnb to truly get the local experience.
There are no private homes to rent: you are always staying with the host/property owners. In that sense, it's kinda like the Couchsurfing experience meets Airbnb! Homestay isn't suited for those who prefer private accommodation, however, it is suited for travellers who like meeting locals.
The downside to Homestay is that you're considerably more limited in choices than on Airbnb and other alternative vacation rental sites. The prices aren't 'whoa, mama' cheaper either, but they are a bit more digestible (especially once you throw in a not uncommon complimentary breakfast).
That said, there are still lotsa cool choices and generally more authentic ones than you'll find on Airbnb. This is also a great option for long-term travellers, particularly students and international workers, as the focus is often on long stays and having a family and point of connection in town when you're so far from home.
HouseTrip – An Alternative to Airbnb from TripAdvisor
Housetrip is another website similar to Airbnb who isn't doing anything remarkably different. The UI and search functionality is all pretty similar but that just means that finding a place is going to be a familiar process!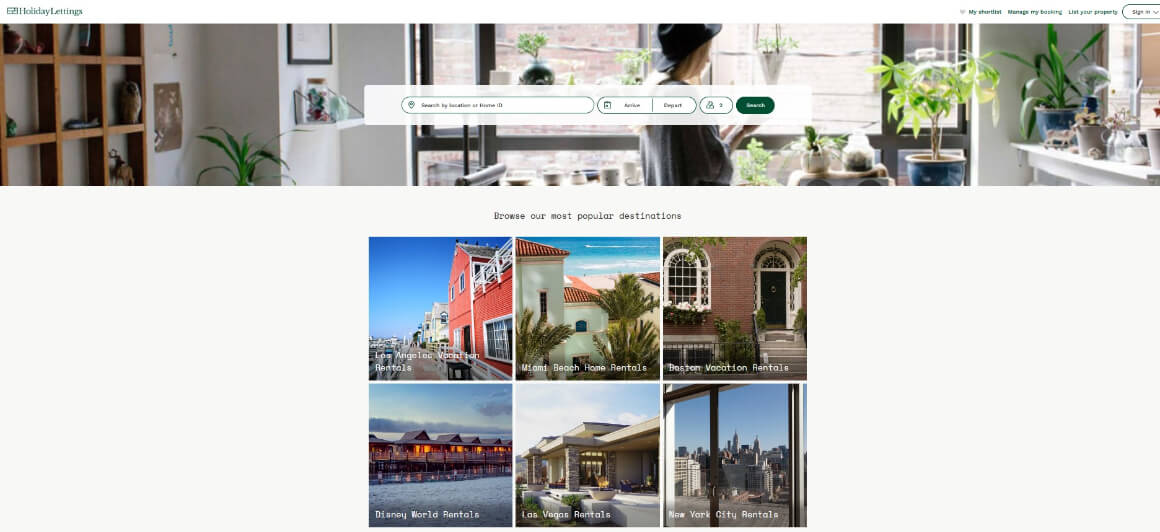 The real standout here is that these are guys are backed by TripAdvisor. That means you've got their sizable community, wealth of reviews, and payment protection all backing up your booking. Housetrip is both another Airbnb alternative and one of the largest vacation rental sites in the world with a staggering amount of holiday rentals.
It does feel more sterile to browse than Airbnb and lacking in the personability of a host, however, it's one of the best sites like Airbnb that you'll find. It's a perfect alternative for snapping up a dope pad when Airbnb just ain't providing.
Accommodation Booking Sites Doing Things Like Airbnb
Didja know that some of the major accommodation booking sites that we've been using for yonks also do apartments? Not just apartments either! Homestays, villas, holiday homes, and even houseboats… Houseboats!
The best part about these alternative sites to Airbnb is that they're not really alternative. They're major companies that are sticking their fingers in the holiday rental pie. Sweet, lucrative, diversifying pie.
Booking.com – Yes, They Do Holiday Rentals Too
I really hope Booking.com needs no introduction. With over 28 million listings across most of the planet and operating in 43 different languages, there is really no reason not to be using Booking.com at this point! But now they've branched out from their original slice of the market and are getting involved with holiday rentals.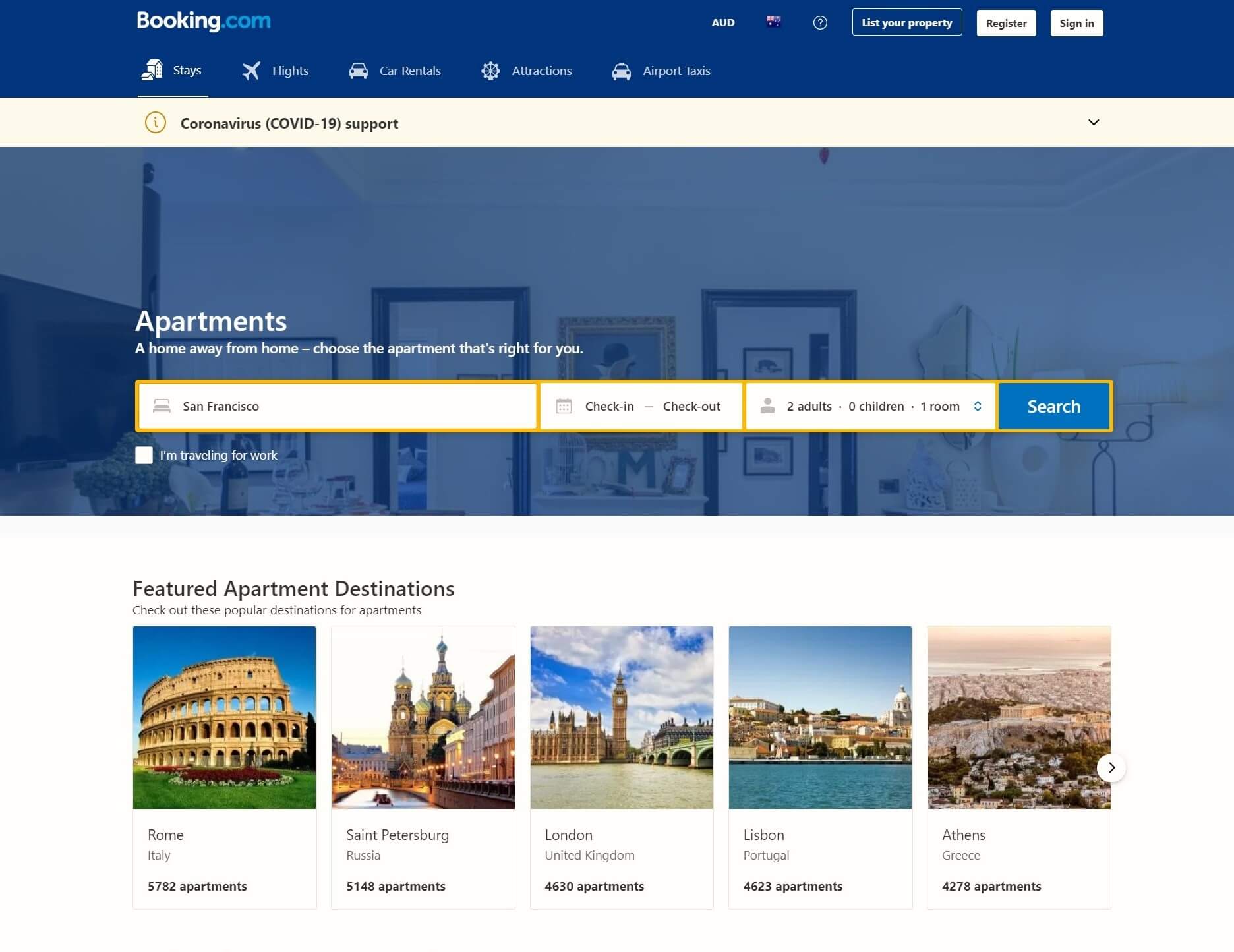 This is kinda the opposite end of the spectrum to Homestay. In addition to classic hotel rooms, you'll also find apartments and home rentals on Booking.com, but with the much more streamlined hotel-style check-in that you're accustomed to from them. You can generally expect even less host-interaction than you'd get from Airbnb.
And with such a dazzling array of places to pick from—including hotel and other traditional accommodation styles—competition is fierce, and so are the prices. There's no extra platform to get used to; just jump onto Booking.com and set your 'Property Type' search filters to pick your poison! Whilst this post is primarily about unique accommodation types, these guys may have a few hotel chains in the listings.
Agoda – The Airbnb Alternative for Asia and Beyond!
Agoda is like Booking.com in that it's doing the same thing and is a subsidiary of Booking Holdings (which also owns Booking.com and a bunch of other travel websites). Y'know, I'd be mad at our reptilian overlords if they didn't provide us with such fantastic deals!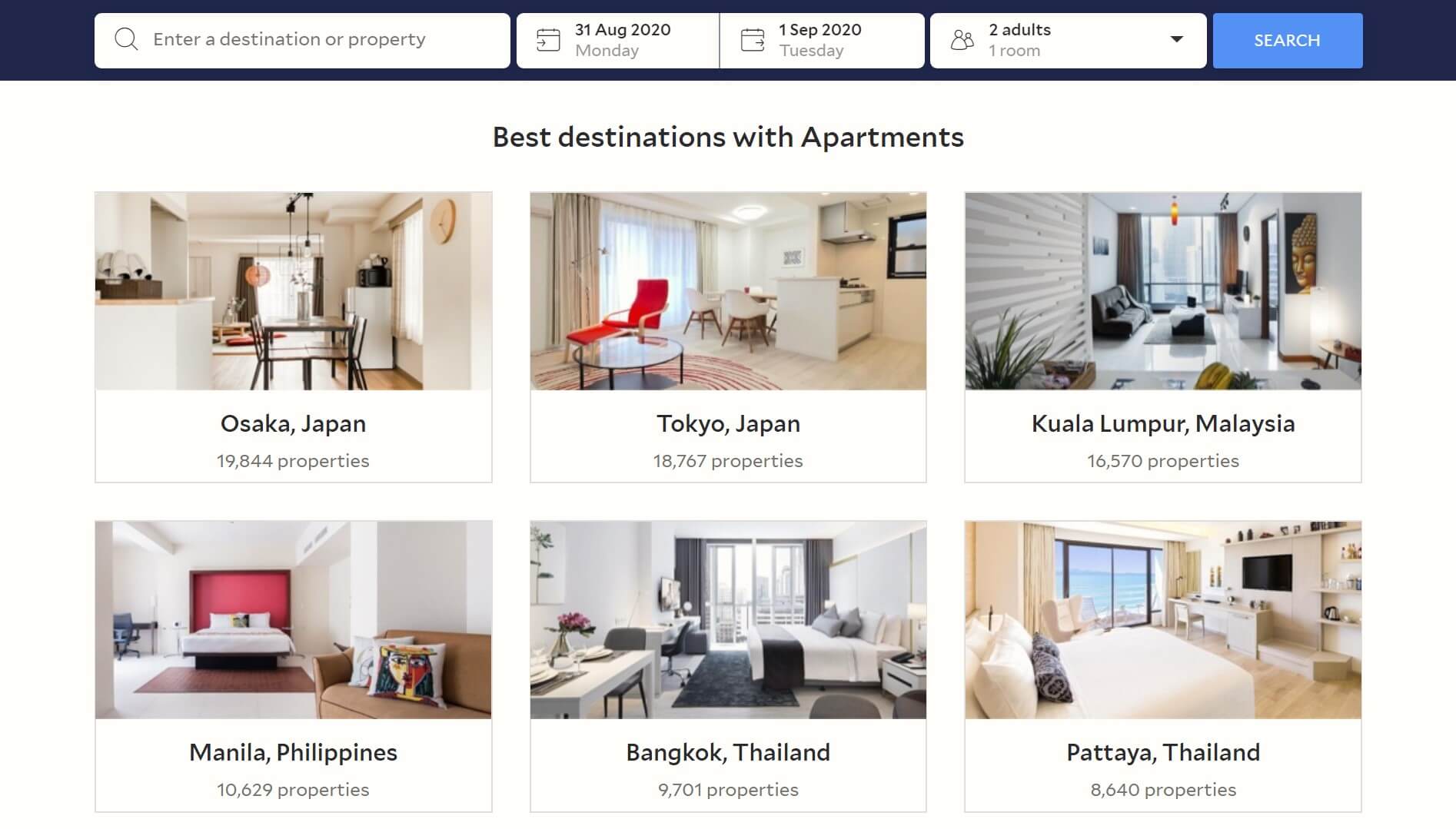 While Agoda operates internationally, its biggest share of listings is in tourist destinations across Asia. Much like Booking.com, Agoda has also entered the vacation rental market with a pretty substantial dive. Apartments, holiday homes, luxury villas, and bungalows are just some of the wonderful options you'll find on their platform with a more hotel-esque vibe to the host-guest element.
Agoda is also known for having some truly INSANE deals daily, so it's a perfect option for budget travellers.
Hotels.com – Another Long-Term Industry Juggernaut
Hotels.com, another esteemed member of the Expedia Council of Doom, is also getting in on the apartment dig. Hell, you can filter your search results to 'Apart-hotels': I don't even know what that is!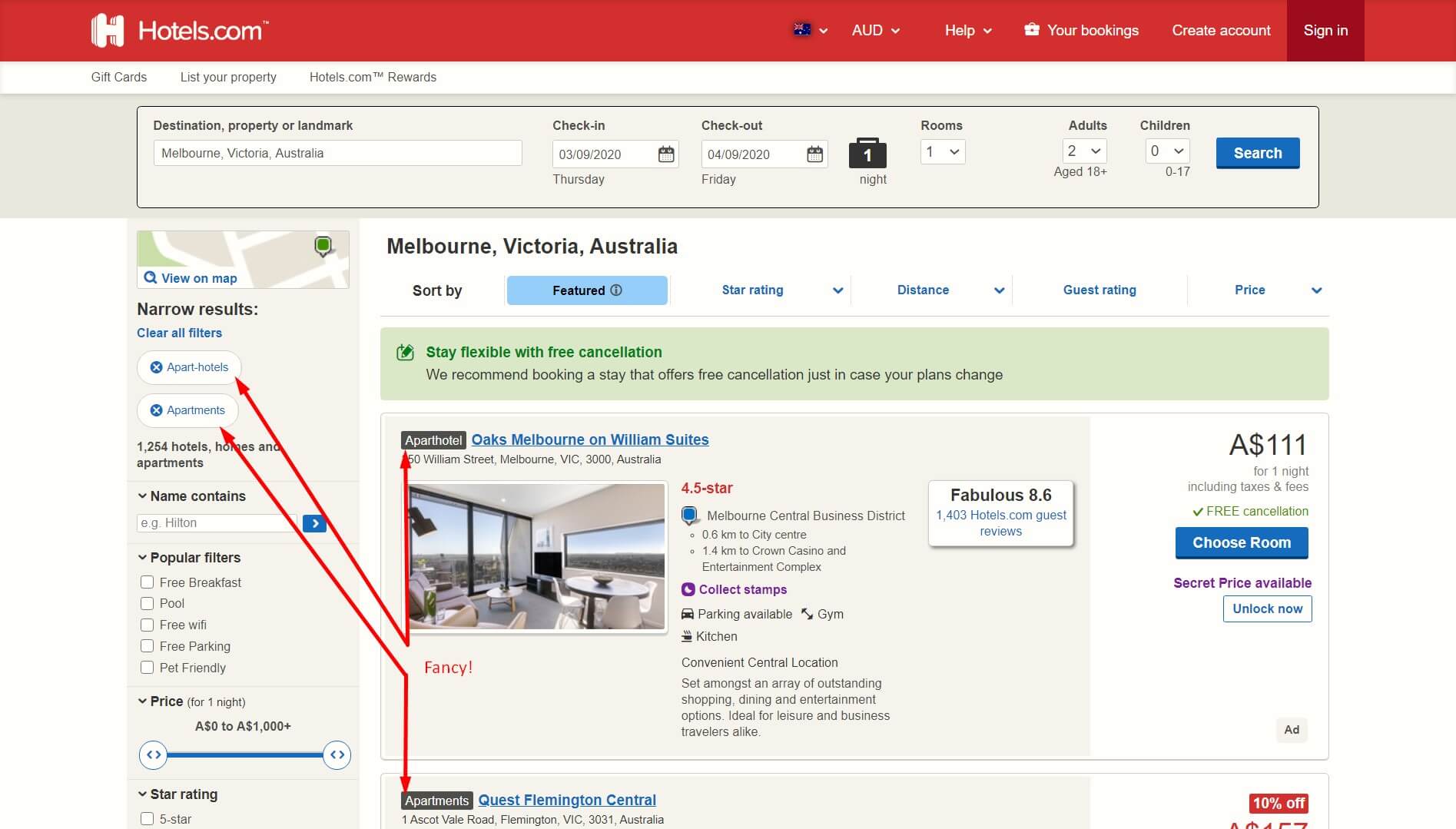 The setup is much the same—a selection of villas, vacation homes, and veritable doozies of other Airbnb-like accommodation with less emphasis on the guest-to-host connection. Still, Hotels.com has been rocking the accommodation scene right through the dial-up days back to the call-on-the-phone days. This ain't their first rodeo!
It's common knowledge that hostels are a backpacker's best friend. But Hostels shouldn't just be appealing to broke, solo travellers. That type of accommodation is more than just a smelly dorm. Hostels have been changing constantly over time. They've been adapting to travellers needs and focus on providing some real bang for just a little buck.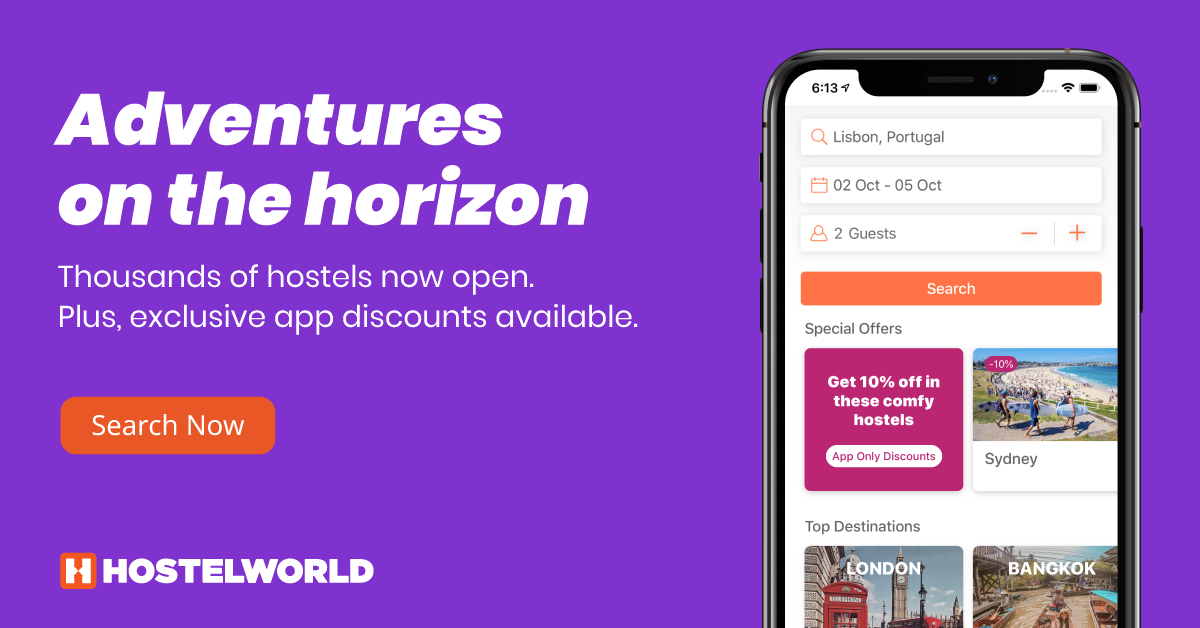 That's what makes Hostels such a great Airbnb Alternative. Most places don't just offer normal dorms, you can also book private rooms. Depending on the accommodation, you could score your own private bathroom or even a small private kitchenette.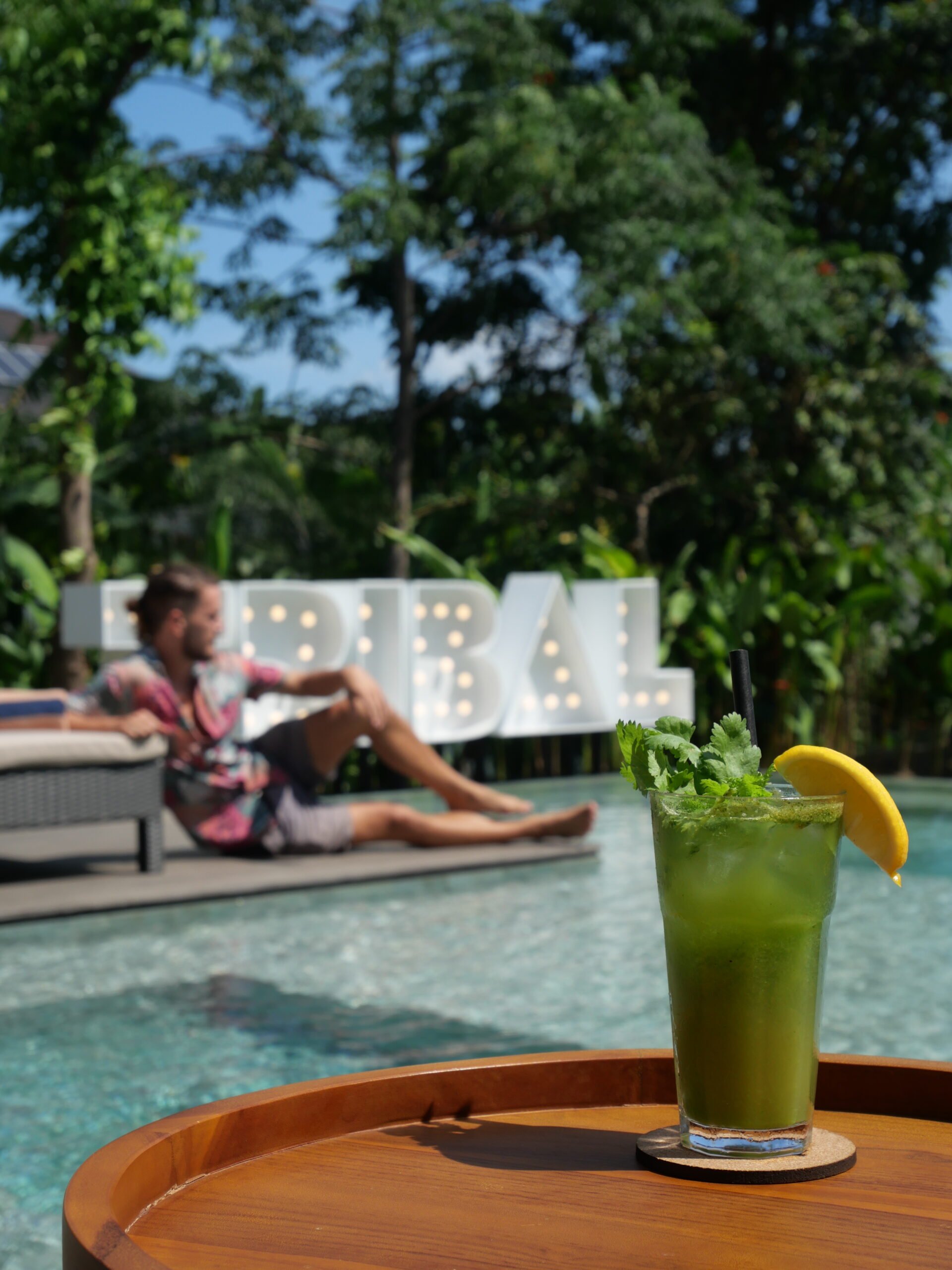 A specially built co-working hostel?
Tribal Hostel Bali is finally open – this custom-designed co-working hostel is an absolute game-changer for digital nomads, wandering entrepreneurs and excitable backpackers alike…
Is this the best hostel in the world? We think so… Come check it out and see if you agree 😉
Vacation Rental Search Engines: Like Airbnb but Better!
I like to sometimes call them 'aggregators'. That may sound like Achilles' signature K.O. move, but really these guys just scrape the cogs of the internet for every listing that may suit your needs and give it to you under one tasty search result. It's a little like Airbnb's Split Stays and Categories features.
Well, they scrape all of the alternatives to Airbnb… They don't actually scrape Airbnb itself.
Tripping.com and HomeToGo – Two Aggregators Scraping the Top Airbnb Competitors
Tripping.com is "powered by HomeToGo". I dunno what that means, but I can tell you that their UI's are near-identical (just with an added palette swap). I did, however, run a few tests and the search results you receive from each search engine do seem to differ.
Tripping.com (after filtering by accommodation type) returns a much wider net of listings. You'll get results from Vrbo, HouseTrip, HomeAway, Booking.com, plus heaps more.
HomeToGo (after filtering) mostly seems to return Booking.com results with fewer other sites like Airbnb thrown in there.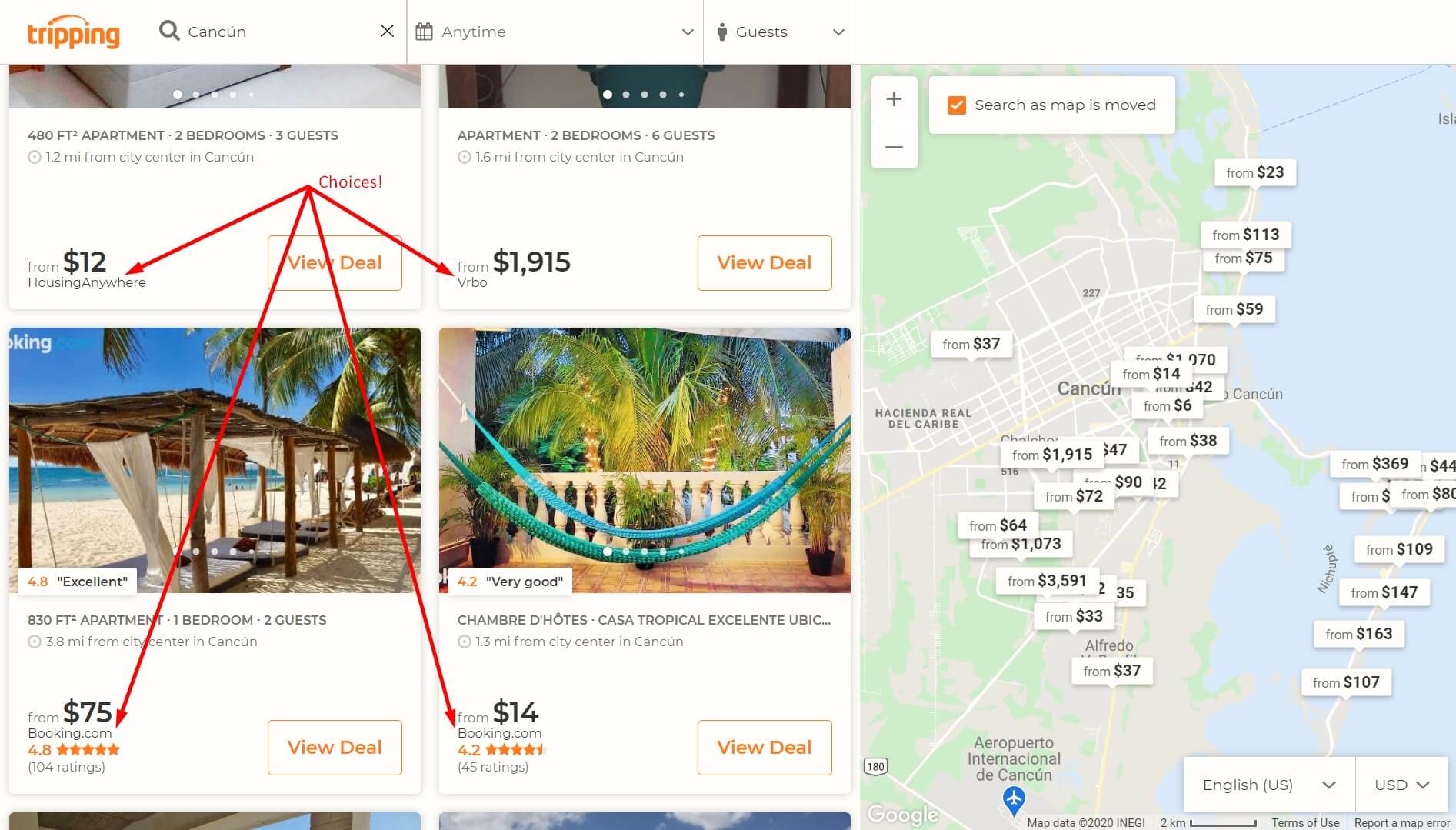 Use whichever suits, but personally I'd go with Tripping.com just for the greater variation in results.
…Plus, I like the name. 😉
9 Flats – Just Use Booking.com Instead
I have no idea what's going on with 9Flats! At first, I was super pumped to plug them because they take Bitcoin as payment (supposedly), and all information online suggested they were just another Airbnb competitor dishing out dope rentals.
Upon closer inspection, however, they seem to just be another aggregator, and one purely working with Booking.com. Perhaps they partnered with Booking.com or maybe Booking.com just secretly owns all our souls already. Either way, they do have a pretty massive selection of apartments and other Airbnb-style accommodation available (probably because they're piggybacking off of Booking.com).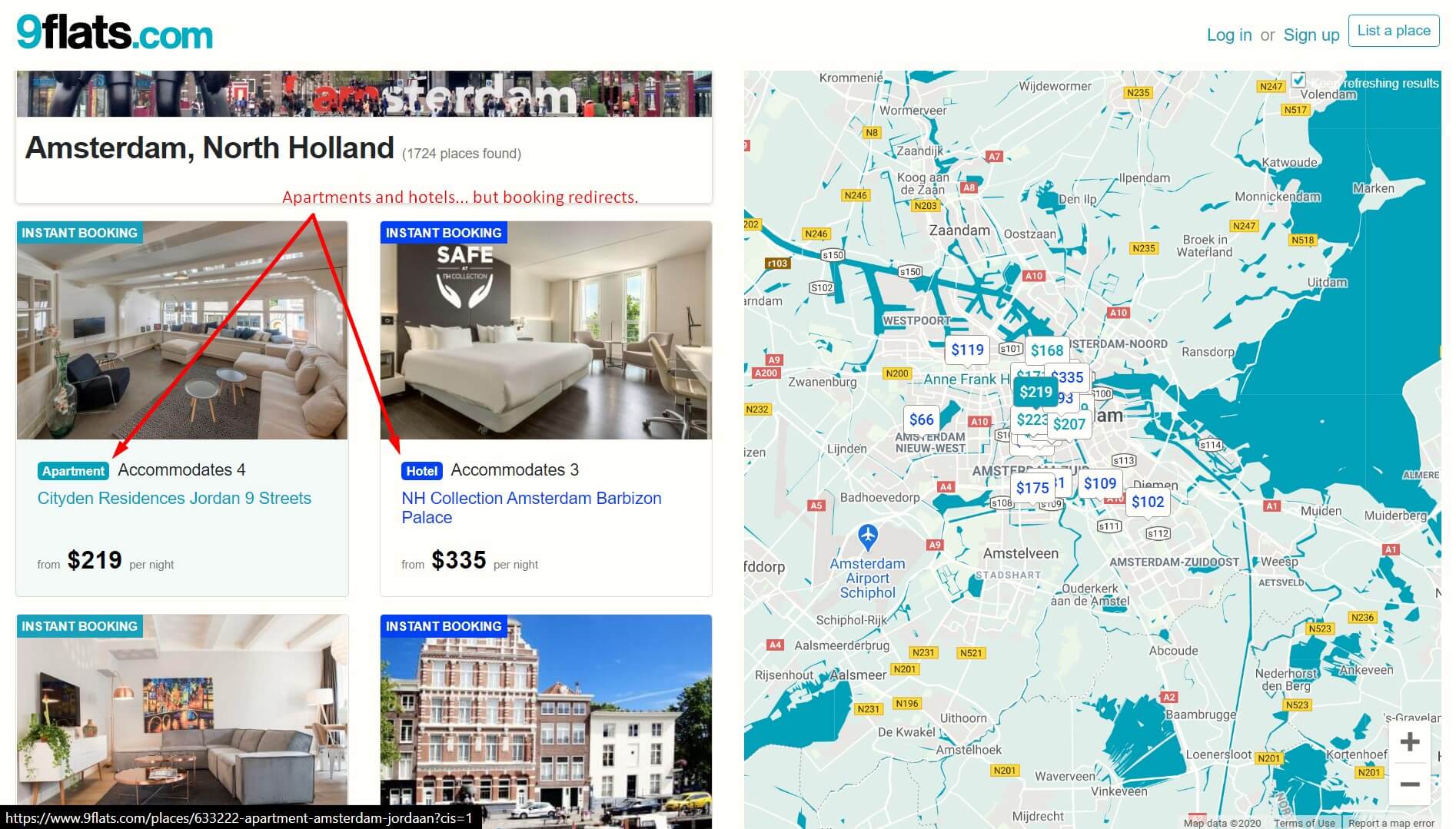 So is it worth using 9Flats over Airbnb or Booking.com? I mean, probably not honestly, but if they drop the partner crap, go back to doing their own thing, and start accepting crypto for payment again, hell yeah! Just keep an eye on them and see how they develop for now.
Airbnb – Type Sites with a Sexy Niche
Airbnb exploded because it suits near-everyone. Budget travellers, honeymooners, families, and just about everybody can find a booking they like on Airbnb. Still, the jack-of-all-trades shall always be a master of none.
As time as gone by, a few wonderful demographics have slipped through the cracks of Airbnb's considerations. Luckily for these sectors of the market, a number of apps like Airbnb have heeded the call and rode in. For wherever there is a marginalised demographic, there is a market opportunity.
MisterB&B – The Airbnb Alternative for 'Alternative' Orientations
Now, what you do between the bedsheets of your holiday honeymoon rental is beautiful no matter what the ratio of penises to vaginas present is. Sadly, not everyone agrees. Enter MisterB&B, creating a safe rental space for the entire LGBT Alphabet Soup to come party at!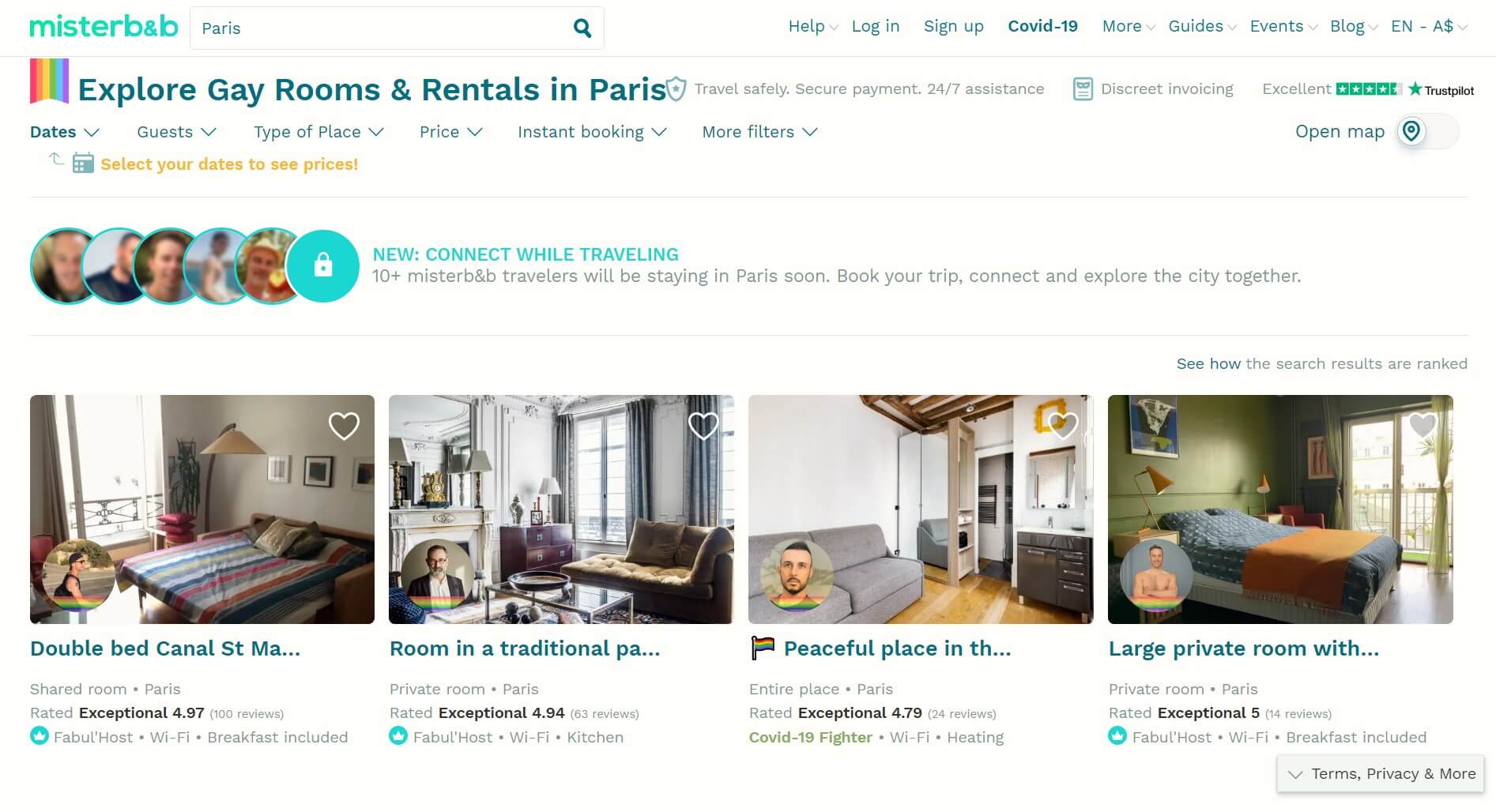 MisterB&B does basically function as Airbnb for gay people, however, it comes with the added bonus of connecting gay travellers to local open-minded people. Hosts aren't always gay, although they usually are—most are also men upon initial observation—so gay travellers are able to feel a bit more at ease as they meet-and-greet with similarly-minded humans. There's also a couple of social features thrown in to help you meet other travellers and make some friends too!
Really, it's just Airbnb for gay people, which if you're gay and ever had an issue with some shitdick who needs to realign their priorities, is probably really appreciated. Plus, there's a filter for 'Clothing-Optional Accommodation' which is just dope and a sorely missed feature by Airbnb.
Noirbnb – Airbnb for Black People
So, that's probably not the most politically correct descriptor, but it is accurate and Google says it's a keyword, so up yours 21st-century! Noirbnb is a startup company doing the Airbnb thing; they're pretty fresh on the scene. They haven't got too much in the way of a steadfast reputation or active community, however, things have gotta start small and start right.
Airbnb has had its issues with racial discrimination in the past. It's fair to say that the travel experience will always be different—and often more challenging—for a person of colour. That's why Noirbnb entered the industry as an alternative to Airbnb for our melanin-abundant brothers and sisters.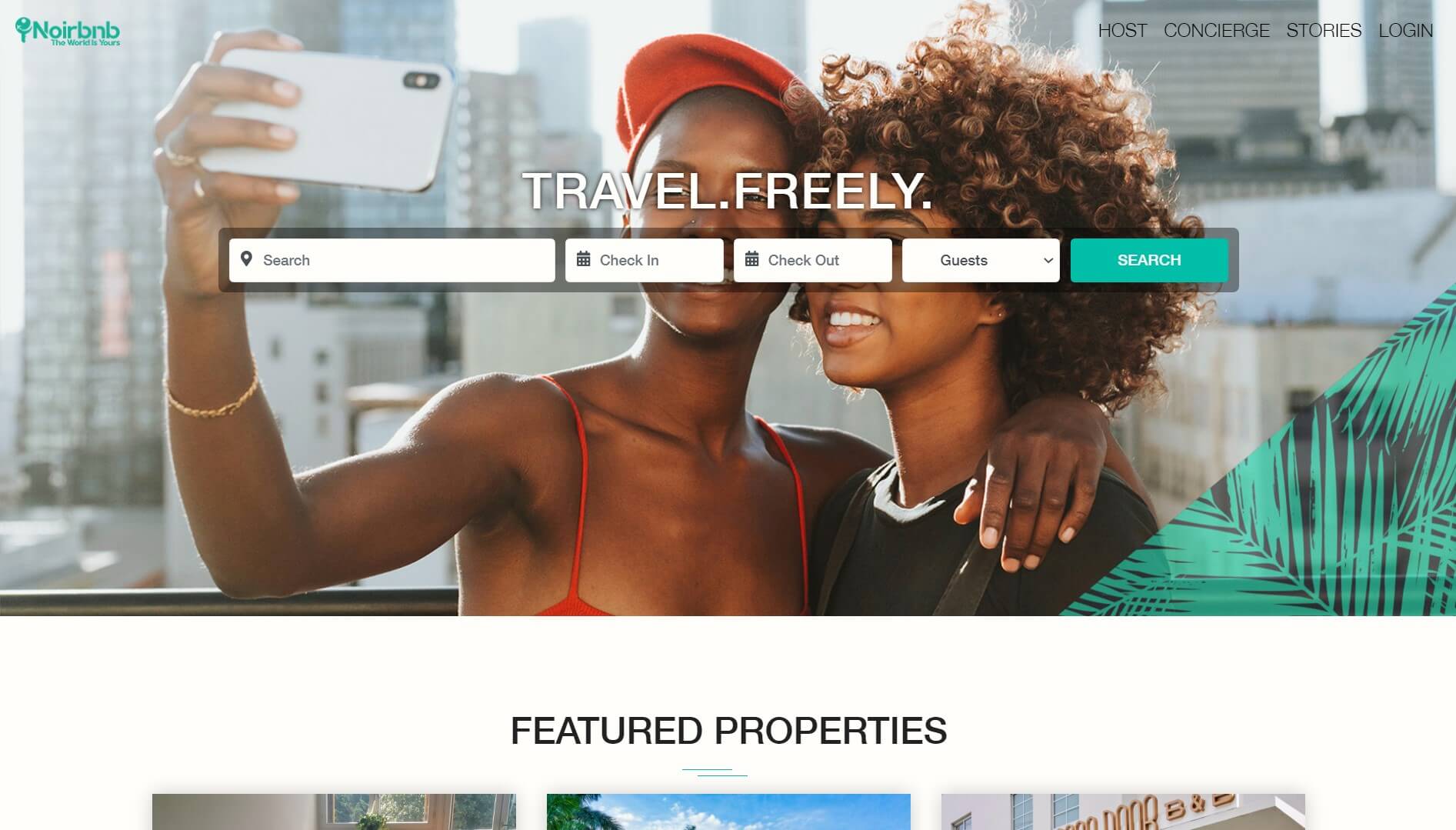 Noirbnb is not specifically a 'Black-only' community, but it has been designed as a platform to create a safer and more welcoming experience for black people (and, really, all who face racial prejudice). Hosts are black and most travellers are black too (based on my perusing of the site).
All in all, it's a basic Airbnb rival in terms of functionality with not even close to the same number of accommodation options nor as tight a user-functionality. BUT it is doing something inherently good for the world, and for that reason, it deserves a little love.
Is This the Best Travel Pack EVER???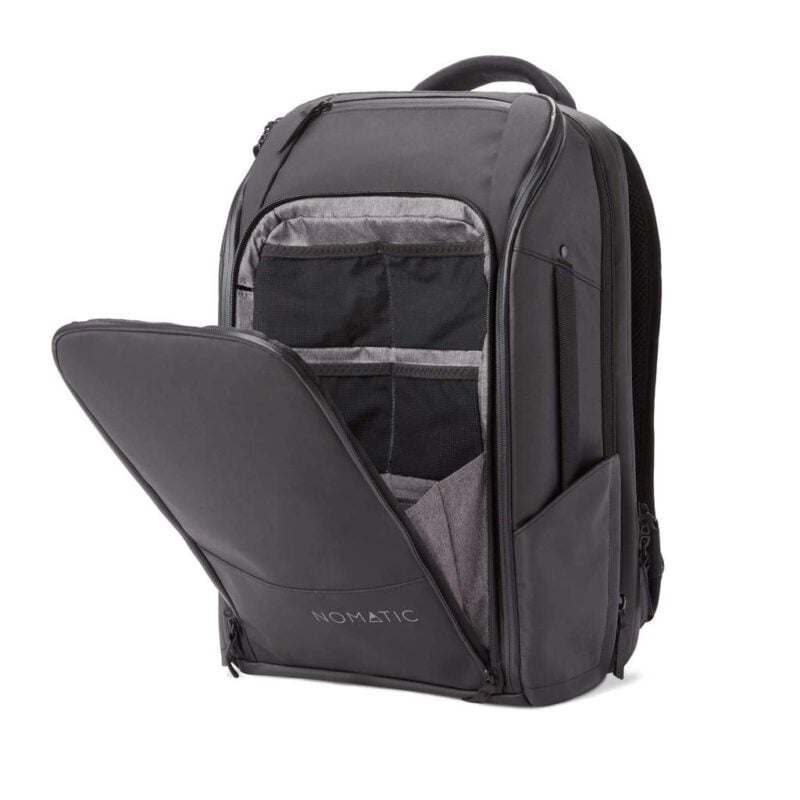 Bud and Breakfast – My Two Favourite Words
Oi, stoners get the short end of the stick too, y'know! Maybe not as much as gay black people but still!
As a tried-and-true stoner, world traveller, and frequent Airbnber myself, I can't tell you how many times I've had to pop a squat on a kickass Airbnb rental's balcony just to light up a doob outta sight.
That's basically it—a 420-friendly Airbnb alternative booking site. While the property listings aren't hella expansive, the site is easy to use, the mission clear, and the vibes good. But would you expect less…?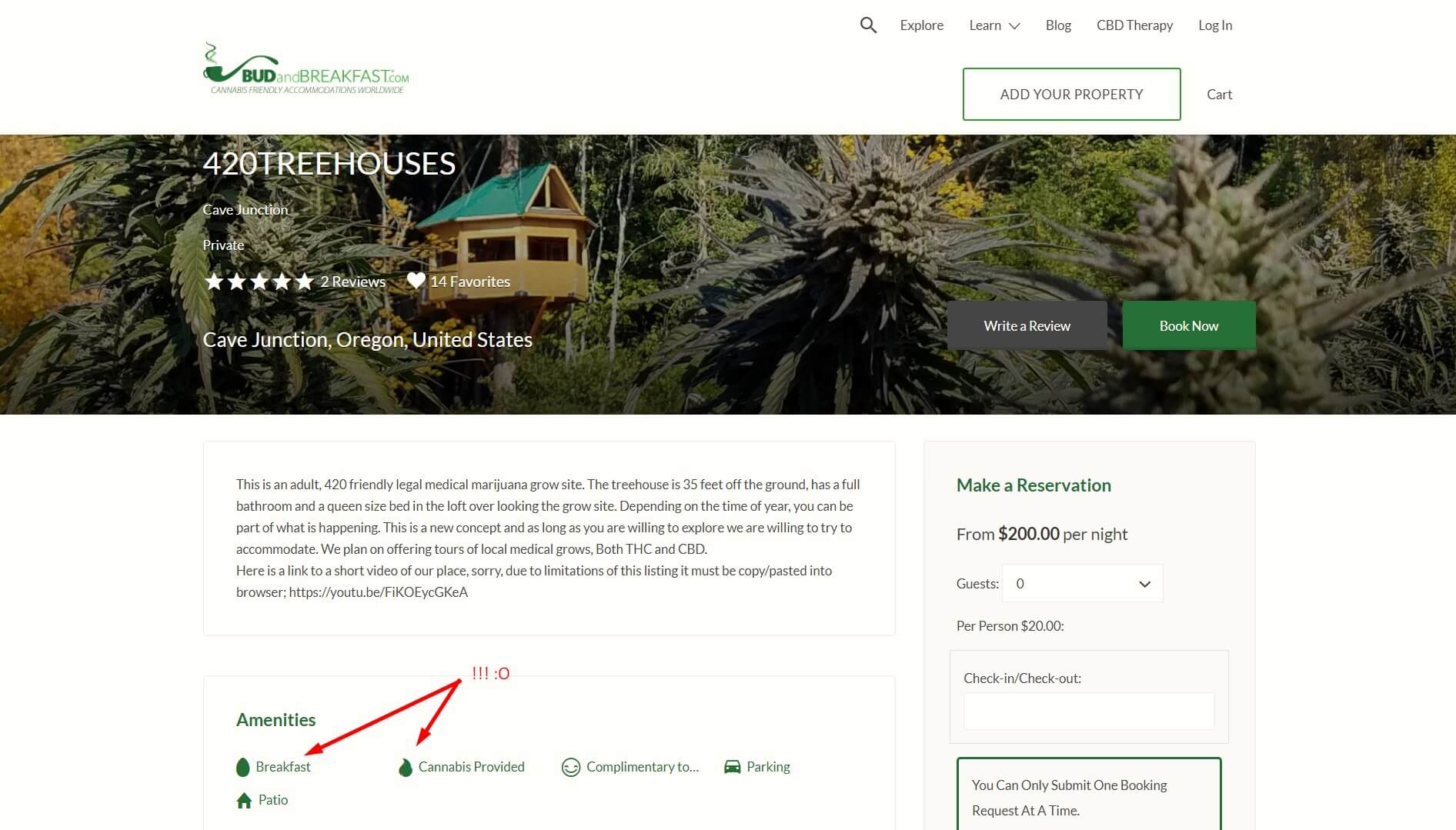 I found a few properties providing complimentary cannabis, ones that let you smoke up indoors, and even a treehouse situated amongst the jungle of a medical marijuana grow site! They list worldwide, however, it's still a growing market: you'll find the best listings mostly in the States and mostly in Colorado which is entirely unsurprising. Even so, it's the absolute best bet to make your next vacation as 420 friendly as possible.
TopVillas – The Alternative to Airbnb for Rich People
Well, pushing the upper-class as a 'marginalised demographic' is certainly a hard sell, but wankers need a place to stay too! It's pretty much in the name—this is a site like Airbnb catering to the luxury villa crowd.
This isn't exactly an alternative site better than Airbnb; Airbnb already does heaps of villas and luxury accommodation. It's still always nice to have a backup though, and with the guarantee that every place is personally inspected by the TopVillas team, you'll easily find something to flex on your socials with!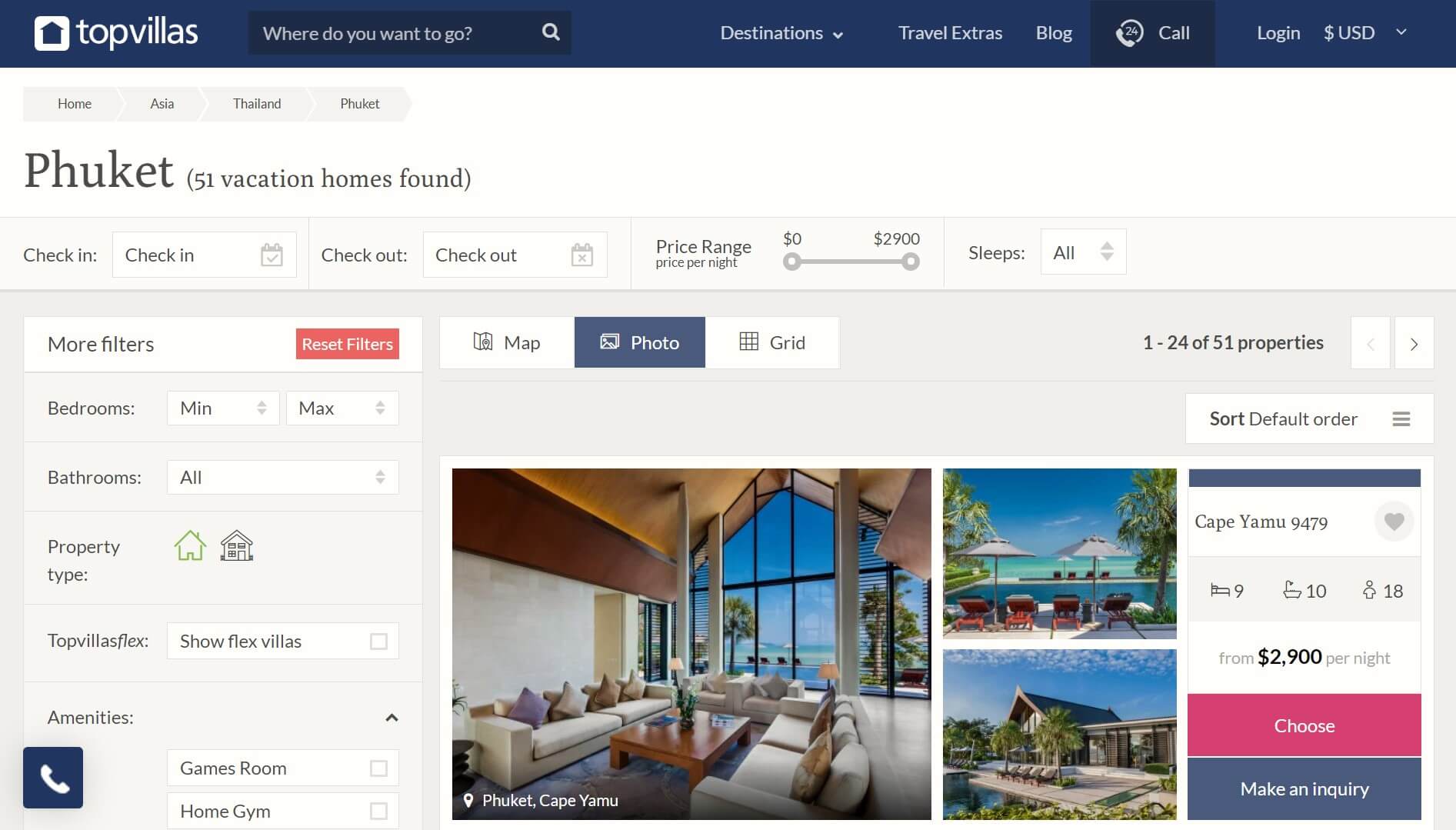 The spread of destinations and listings isn't huge, however, special attention has been given to many of the world-famous luxury locales. As well as a chunky selection in the States, plenty of other beloved beach-holiday destinations—eg. the Caribbeans, Thai Isles, and plenty of Europe—get some lovin' too.
Travel with peace of mind. Travel WITH a security belt.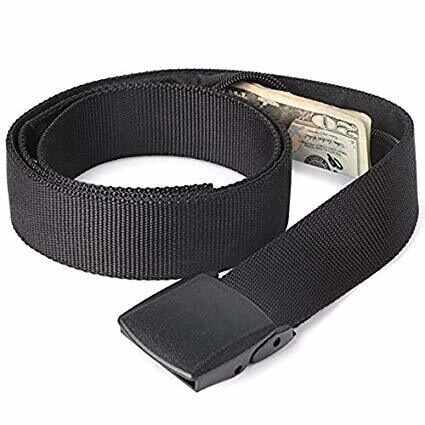 Get your cash stashed with this awesome Pacsafe money belt. It will keep your valuables safe no matter where you go.
It looks exactly like a normal belt except for a SECRET interior pocket perfectly designed to hide a wad of cash or a passport copy. Never get caught with your pants down again! (Unless you want to.)
Hide Yo' Money!
Companies like Airbnb for the Outdoors Lovers
The best sleeps are outside, no arguments. One option is always just to pack your bag with some top-notch adventure gear and take off. Option two is to combine the best of both worlds.
The luxury of a vacation rental meets the majestic bosom of Mother Nature.
Outdoorsy – Rent the Vanlife
To live in a van and travel—that's the 21st-century nomad's dream! But it's also a commitment, and commitment and the nomadic life traditionally stay very far away from each other.
So forget commitment! Solicit love through financial compensation and rent the vanlife instead! That's what Outdoorsy does. Vans, campers, RVs, and trailers are what's on offer here. It's basically a rental site like Airbnb—renting from and interacting with hosts directly for a more authentic experience—except you're renting an apartment that moves!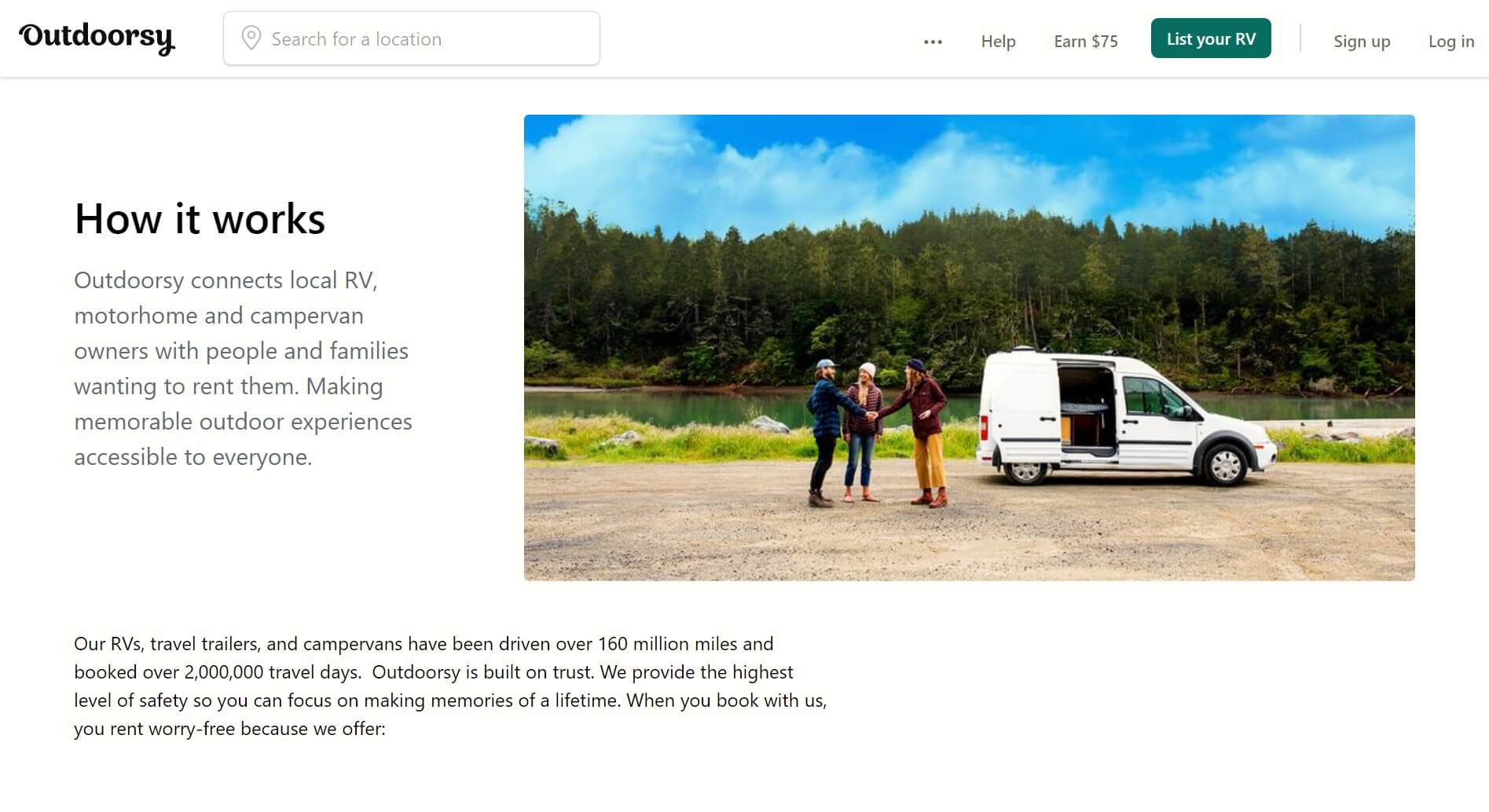 Outdoorsy does a fantastic job in North America with heaps of killer vehicular choices. Although it gets more limited internationally, they do operate worldwide with more selections of listings across Europe down to Australia and New Zealand too.
HipCamp – An Airbnb-Like Site for Camping
Y'know how sometimes you stumble on really cool listings on Airbnb? Things like treehouses, bio-domes, glamping, cabins on massive acreages, etcetera, etcetera. HipCamp exclusively focuses on that.
They're mostly focused in North America (with, like, three listings in Europe, so perhaps an expansion is in the works). There's a wide variety of listings available including those with provided accommodation, ones for tent camping, and ones that are camper/RV-exclusive. As long as the property is big, beautiful, and soaking up the glorious nature, it's in!
The site is easy-to-use, fast-to-load, and is pretty straightforward for anyone that has ever used a holiday rental site before. It's a site similar to Airbnb, however, it may be easier to just think of it as Airbnb for all things camping!
Forget boring accommodation… book yourself an EPIC STAY!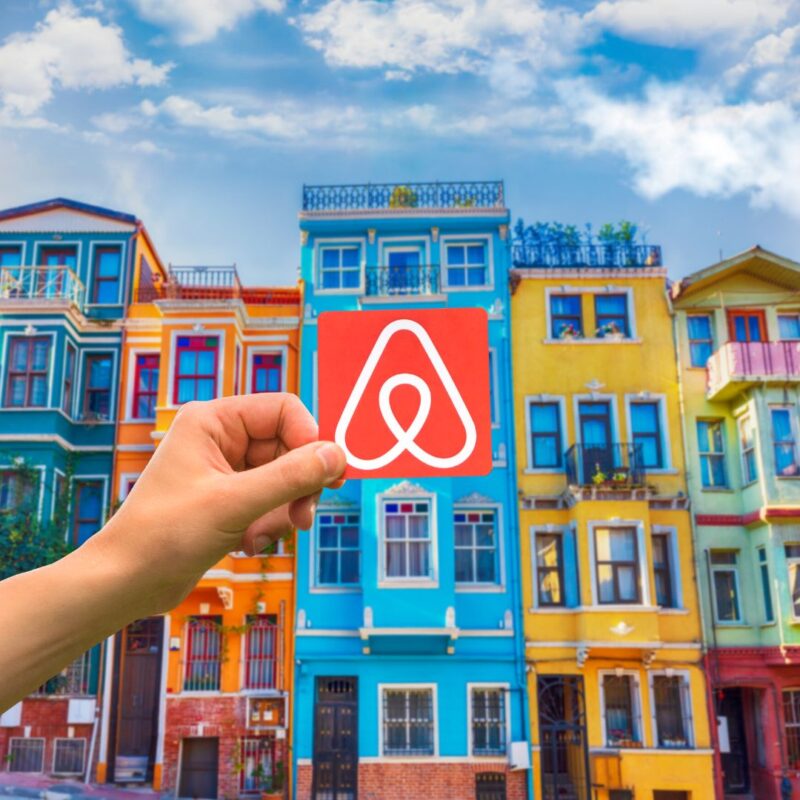 Why stay in a naff hotel when you can stay in a cosy, stylish local house instead? And for half the money too!
Stay somewhere EPIC and save your hard-earned dollars — from houses to barns to castles and caves, there is an Airbnb for every occasion!
Book an EPIC Stay
The Airbnb Competitor Analysis
Right, those are the best alternatives to Airbnb, but it still leaves a lingering question… What's Airbnb's competitive advantage?
With Airbnb, you're always going to get:
Wayyy more vacation rental properties;
In way more destinations;
And in wayyy more off-the-beaten-track destinations.
But that comes with the pros and cons of dealing with a massive company. And unfortunately, the market potential leaves a lot of room for Airbnb scams.
The alternative booking sites similar to Airbnb are never going to be able to compete in the sheer quantity of accommodation available. However, in return for dealing with a smaller-scale competitor to Airbnb, you'll usually find a lot more availability on listings as well as less all-round nickel-and-diming through surreptitious fees.
So out of the alternatives to Airbnb, what's the top recommendation?

Vrbo takes the cake and the crown. They have enough listings to be considered truly competitive with Airbnb, the usability is on par or better than Airbnb, and the overlap between Vrbo and HomeAway (plus the other Expedia-owned sites) only further expands their reach. For travellers in the USA, Vrbo is the top choice, and it's a fantastic choice everywhere else in the world.
For a more authentic host-to-guest experience, try Homestay. The downside is that you're losing out on privacy, but the upside is that you're always going to have a local touch no matter where you stay.
If you don't care about the local experience, just use Booking.com. It's a more sanitary structure that loses the authenticity, but you'll be absolutely swimming in choices.
And lastly, I'm going to give one last shoutout to Outdoorsy. They aren't exactly a 1:1 site like Airbnb, but the idea of renting the vanlife for a week is just too damn sexy not to appreciate!
When God Closes a Door, He Opens an Alternative Booking Site!
See, there are plenty of alternatives to Airbnb! They may not all be as streamlined, they may not all be as famous, and they may nearly all be owned by the same two overarching companies, but they're there!
There's no reason to straight-up stop using Airbnb. Airbnb is great! Perhaps a little big for its britches, but still great.
However, there's every reason to start checking out rental companies like Airbnb. You're spreading the love around, promoting healthy competition in the industry, and probably saving some dollaridoos in the process!
Best of all, you may just find some unbelievably sick place to crash at that you just never would have found had you not checked out Airbnb competitors. And until the day where we're all paying for 420-friendly accommodation using the cryptocurrency stored in our cyborg-hands, that'll do just nicely.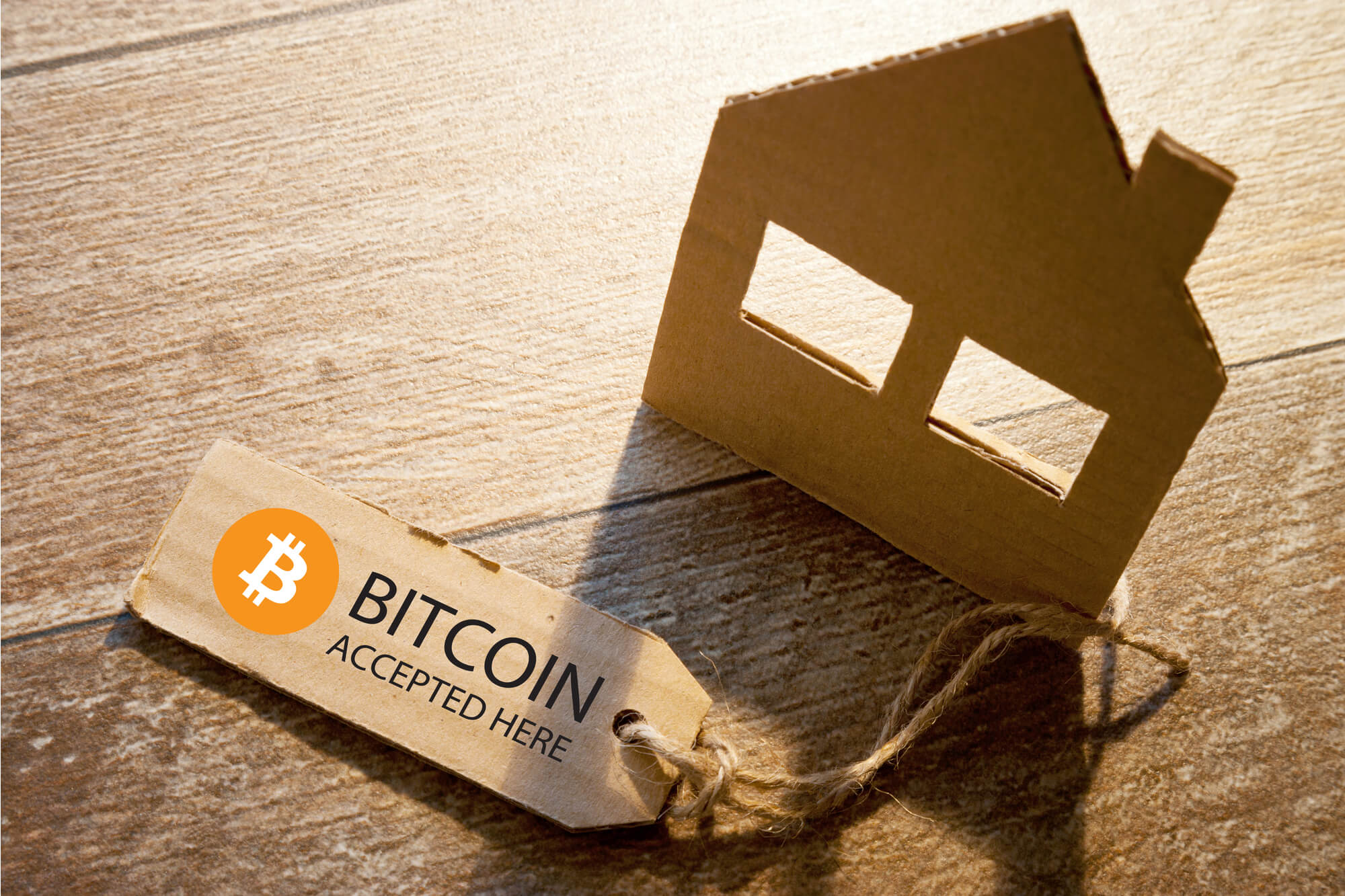 Updated March 2023
---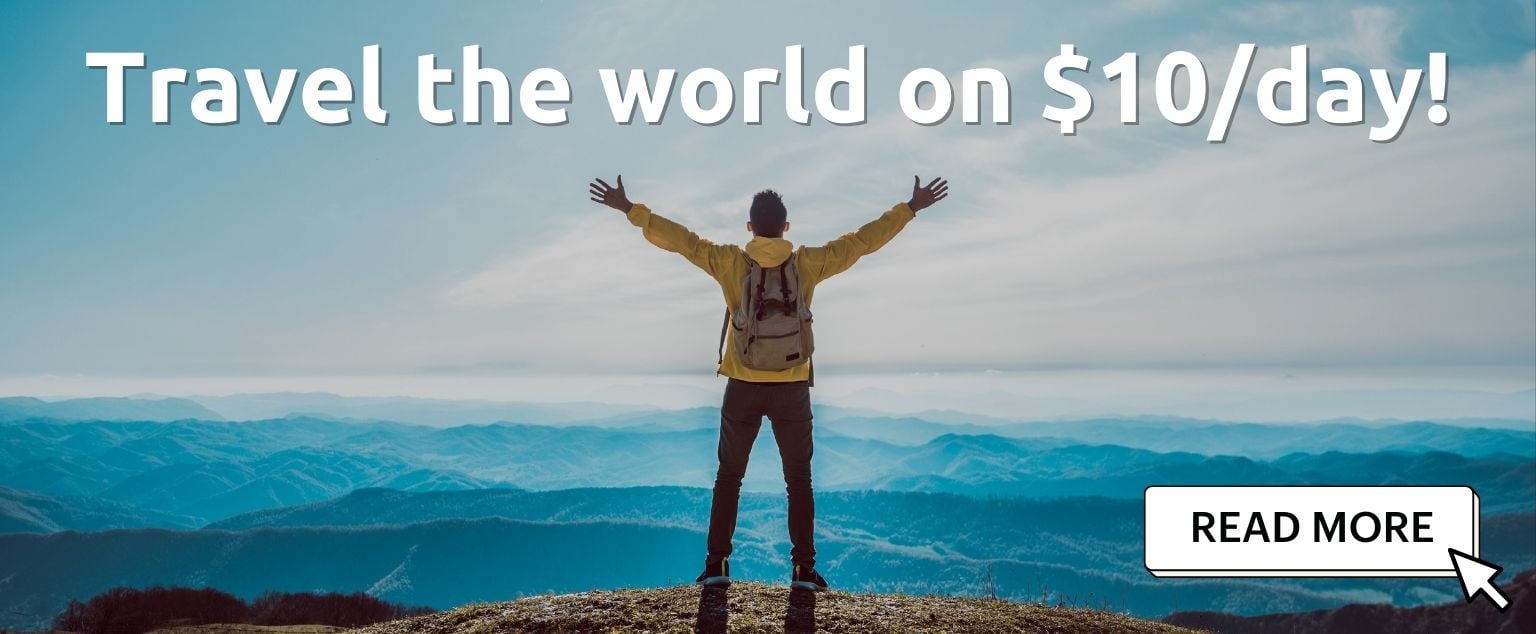 And for transparency's sake, please know that some of the links in our content are affiliate links. That means that if you book your accommodation, buy your gear, or sort your insurance through our link, we earn a small commission (at no extra cost to you). That said, we only link to the gear we trust and never recommend services we don't believe are up to scratch. Again, thank you!