In the last decade, Airbnb has burst onto the travel scene and in many ways revolutionised tourism as we knew it. Soulless and boisterous hotels? Nah, now we've got places that we can (and want to) call our own!
Not only is an Airbnb apartment often cheaper than a hotel room, but it also allows you to save even extra cash by using the kitchen and all the other amenities (further cementing the true local experience).
Over the last 5 years, I've rented Airbnbs all across the world and stayed in some truly awesome and unique properties. But there is also a darker side to it…
The "Airbnb effect" on city housing markets forces long-standing tenants out of their homes, in exchange for short-term tourists that are much more profitable to landlords. And besides the housing shortages and inflated rents, there is an ever-increasing number of Airbnb scams that target unsuspecting guests.
In this post, I'm going to run you through a few of the most common Airbnb scams and teach you how you can protect your ass from them.
Is Airbnb Safe?
Before we get started, I want to make something very clear. For the most part, Airbnb still remains a safe platform. And a damn good one! Here at the Broke Backpacker, we must've spent thousands of nights at Airbnbs between all of us — and with very few issues.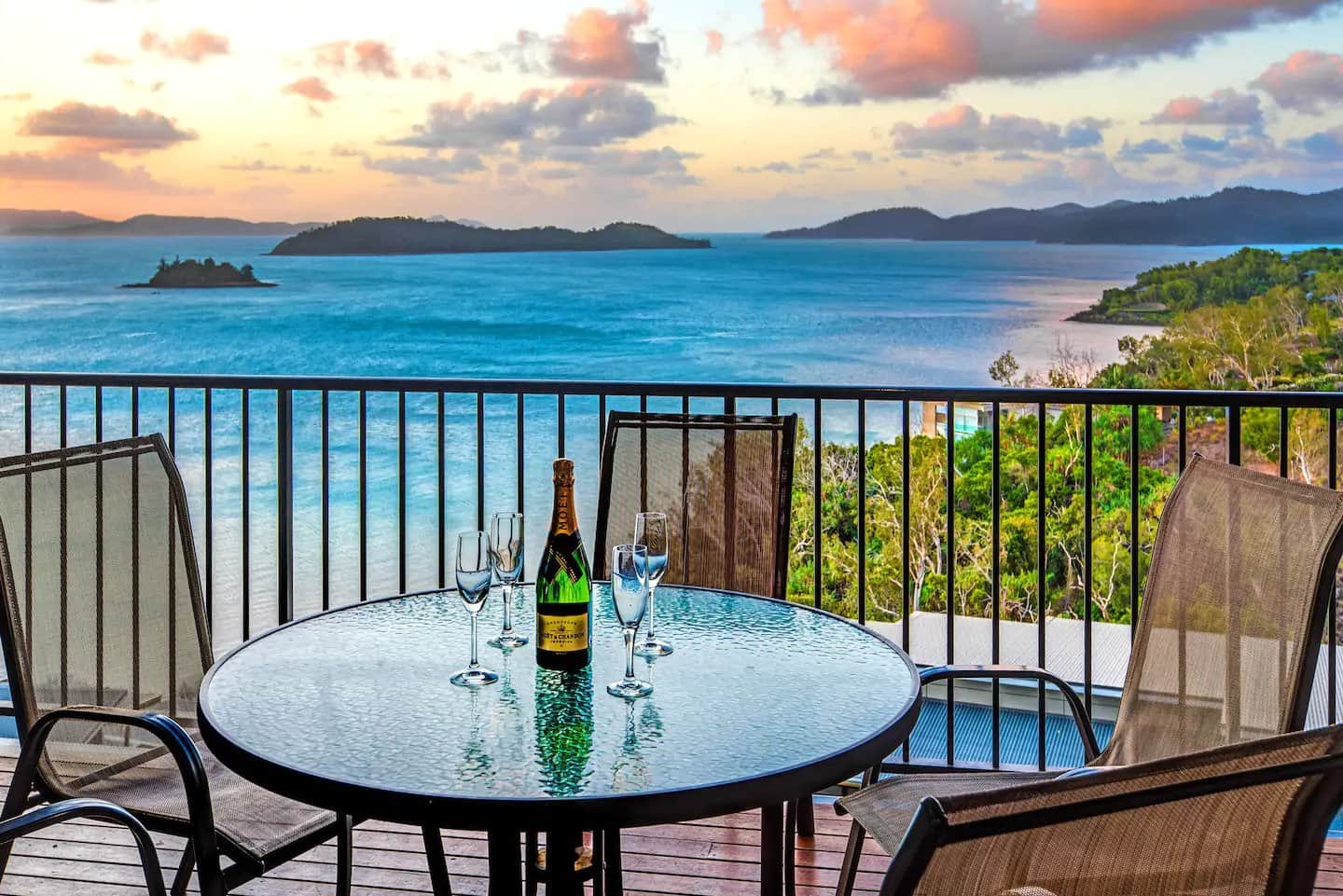 However, there are still some characters trying to game the system and manipulate the platform for their own good, and we do have a duty to inform you. Whilst the travel scams we describe in this post are relatively rare, they do still occur. 
But worry not, dear reader! Stay alert, follow our advice, and you're sure to have an amazing Airbnb experience. Let's get this started.
The Airbnb Property Switch
This is quite possibly the most common Airbnb scam and is one that I have actually experienced first-hand. In some cases, this is also the most benign of the scams and in other cases, can be no more than an honest mistake. 
This is how it goes: you find an Airbnb, you like it, you book it. But once you arrive at the address… you're greeted by the host (or their representative), who tells you the property is no longer available.
They may say that it was damaged by the last guest, they may say the plumbing is broken or they may simply call for a double booking.
Now they offer you a different place. In a lot of cases we've heard about, they end up being similar and quite nearby. But in others, you could potentially end up in a shittier place in a completely different part of town.
If the host is genuine, they will tell you about the situation before you arrive and give you the chance to consider your options. If they wait for you to arrive before springing this on you, then it is almost definitely a scam — they are counting on you to be tired and agreeable. 
What Should You Do?
This one was pulled on me while travelling in Delhi (the spiritual home of the original hotel swap scam). The guest house had this one really nice and photogenic room which they repeatedly listed to attract visitors before sending them to inferior rooms.
Whilst I was pissed off with the audacity of the owner, we let it slide as the room they offered us was fine — we were only staying for 12 hours anyway. Note that if you do agree to the swap, you pretty much lose all right of redress.
If the host offers you a partial refund for the lesser quality room, get them to arrange this through the app BEFORE you take it — verbal agreements don't mean shit in the online world.
If you find the situation completely unacceptable, contact Airbnb immediately. They have a dedicated support team for situations like this who provide 24-hour assistance. 
P.S – I heard about this one case where the host blatantly denied that the property a guest got was not the one they had booked. Despite the guest showing evidence that it was a clearly different house to the one in the pictures, the host maintained the Trumpian, 'let's deny bare faced reality', post-truth approach!
The "Pay Me Outside Airbnb" Scam
When you book an Airbnb, you pay on the platform and nowhere else. Your money actually goes to Airbnb who then holds it in abeyance and releases it to the host (minus fees) later. This keeps you protected from cancellations or other issues that may occur.
One relatively common scheme consists of hosts trying to get guests to pay them directly, either through Paypal, bank transfers, and in a few odd cases, in Bitcoin — hold your cryptocurrency, keep it away from shady hosts.
Sometimes, hosts are simply trying to bypass Airbnb and avoid the hefty fees, but in other cases, it is outright foul-play. There are stories of guests paying $500 over Paypal just to find out that the property was occupied — by the rightful owner who had no idea it was listed on Airbnb! Ouch.
If you do pay outside of Airbnb, they cannot and will not help you with any problems you have. If you arrive to find the property not as described, or dirty or double booked, you're on your own. 
One common variation on this theme is far less sinister but still potentially problematic. On multiple occasions, I've asked to extend my booking on the spot, and the host usually agrees (provided they don't have any other guests). But they will often ask for cash rather than formalise it through Airbnb. Why? Again: fees. And possibly taxes, too. So…
What Should You Do?
When making an online Airbnb booking, pay through the platform in all cases. Never, under any circumstances, send payments outside of Airbnb. 
As for the second scenario, once you arrive at the property, it is up to you whether you pay for any extra nights in cash or through Airbnb. If the host offers to share the savings with you in the form of a cash discount, I can understand the temptation. But if they don't… then fuck them.
If you pay in cash, just bear in mind that if anything goes wrong, Airbnb will not assist you as your booking will technically have ended and the extension is now a private matter between you and the host.
Of course, you also need to ask yourself whether you want to enable potential tax avoidance…
The "We Got A Better Offer Scam"
Have you ever had an Airbnb host cancel on you? There are many reasons why a host would need to cancel. And while most might be for good reason, others are so cynical that they're just an outright Airbnb scam in our eyes.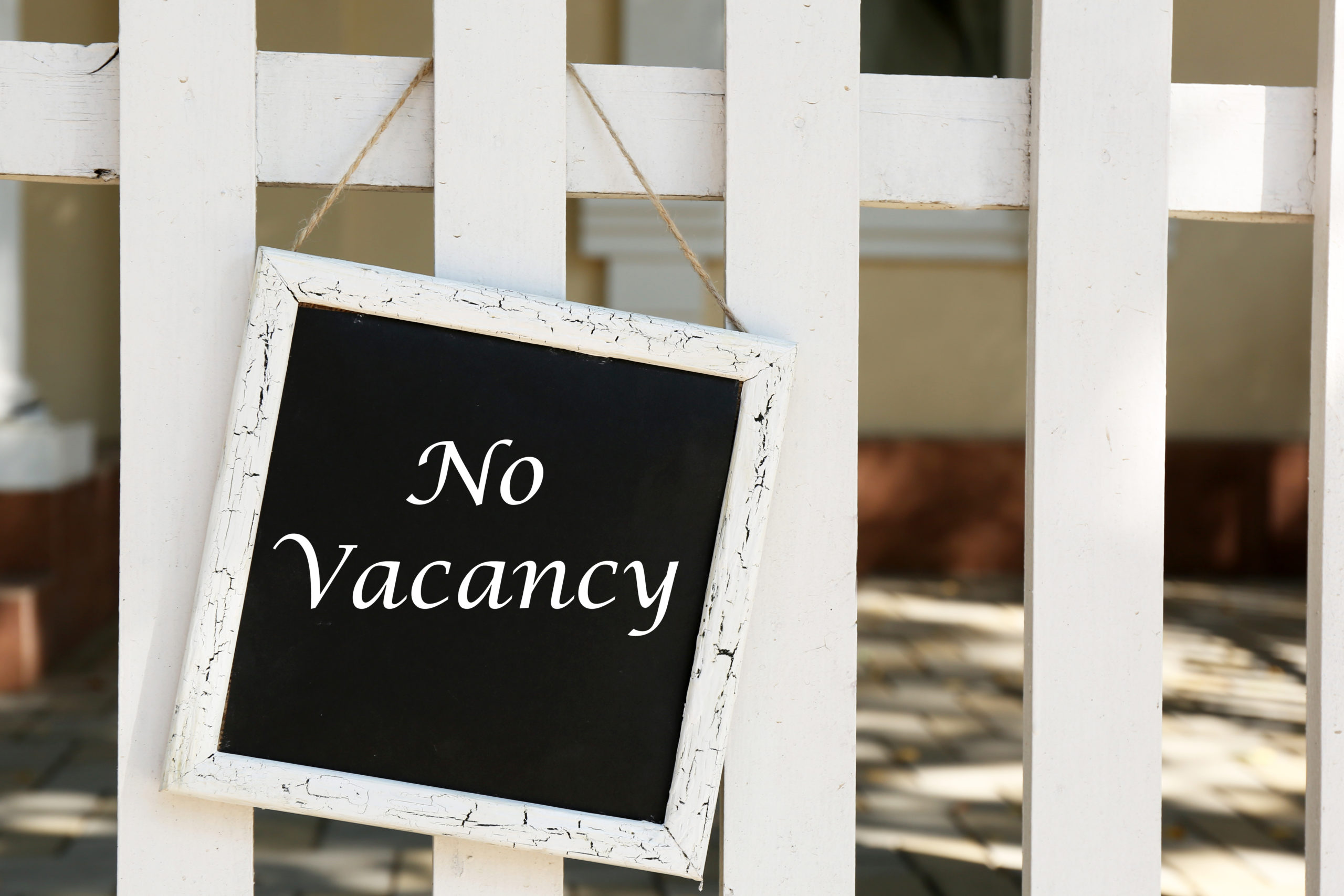 The scam works like this: they list a property as available for X amount of money and you book it well in advance. Unbeknown to you, they then re-list the property for the same dates and for a higher amount.
If somebody else books it, they'll cancel your booking and leave you scrambling around looking for something else last minute.
Obviously, they won't really give you a justification on this — and we only found out about it after some investigation. Strictly speaking, they shouldn't be able to list a property on Airbnb twice and yet it happens rather a bloody lot. In other cases, they will also list it on a few other Airbnb alternatives.
What Should You Do?
Sadly, there isn't a lot you can do here. Airbnb is very slack about this one and their policy allows hosts to cancel 3 times in a year with neither reason nor enquiry. Go figure!
Another thing you can do in this situation is to try and make a claim under the Cancellation & Disruption clause of your Travel Insurance Policy – presuming you obtained Travel Insurance that is….
Fake Airbnb Damages
None of us at The Broke Backpacker have ever experienced this one directly, but we know some of you have. 
If you've ever bothered to read Airbnb's fine print, you've seen that you are potentially liable for any damage caused to the property. This is designed to protect hosts from bad guests, and they bill it right to your card.
Unfortunately, this is sometimes abused by hosts who claim fake damages and try to get an extra charge out of you. 
One user was stung with a $50 charge for a broken kettle which had actually been broken before she arrived. The host even apologized for it at check-in! Another billed $2,000 for carpet cleaning after alleging the guest spilt red wine in it (he stated his religion forbade him from drinking alcohol).
A twist on this Airbnb scam is overcharging for legitimate damages. I once lost a key to an Airbnb in Svalbard and was "happy" to pay the $20 replacement fee — 'guess backpacking Norway ain't never cheap anyway.
Had they put in a bill for $100, I would have been less impressed. Because even though Airbnb puts the onus on hosts to prove damage costs, this doesn't stop them from getting fake invoices through their connections.
What Should You Do?
If anything is broken or damaged when you arrive, make a note for, take photos and message the host straight away.
If, however, you're stung with a completely fabricated claim, then your only recourse is to dispute it vehemently through the resolution centre. At this stage, it becomes a bit of a "he said/she said" game.
The good news is that Airbnb does have a tendency to side with guests over hosts, and may even stand disputed damages themselves to avoid bigger trouble on their side.
The Charging For "Extras" Scam
Sometimes, Airbnb scams can be as simple (and ridicule) as this. Ready?
Let's say you book an Airbnb with a kitchen. You would assume there will be plates and knives for you to use in said kitchen, right? WRONG.
Some weirder stories we've heard had guests arriving at check-in, and being advised that kitchen utensils can be rented for an additional fee, to be paid in cash. And even charges for toilet rolls at check-out!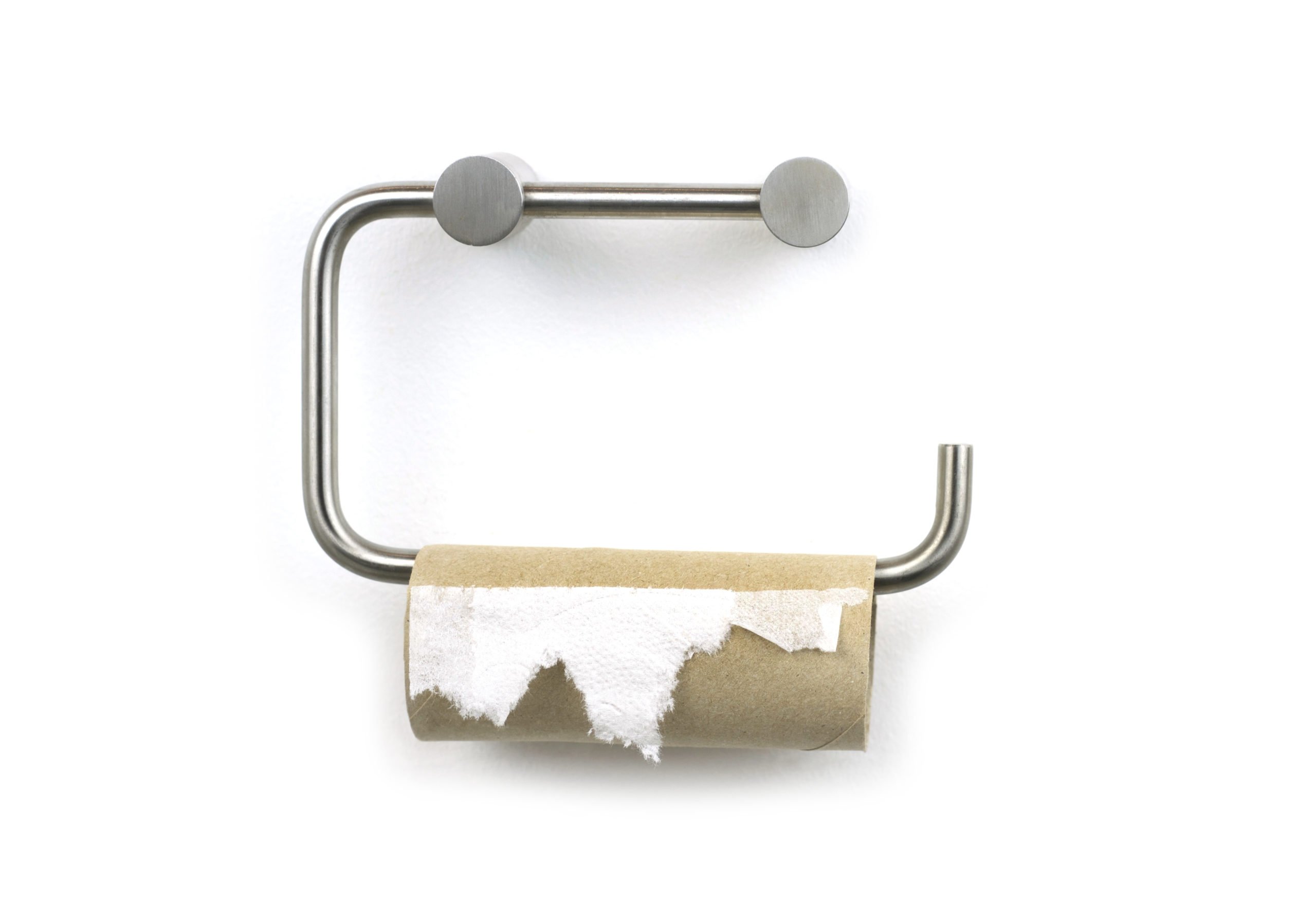 This goes as far as charges for bed linen replacement, and a bunch of things that in no way make sense with Airbnb's policy.
What Should You Do?
You should simply refuse to pay and insist that the host gives you everything you need. If a kitchen is listed on the property, then you shouldn't have to pay for something that's already there.
And the same goes for any amenities that are already in the house, like toilet paper. They're meant for you to use! Unless you happen to have a particularly shitty arse, in which case you should cover any extras you buy.
It may get tense, but stand your ground and remind them that Airbnb will NOT take this kindly. In almost all cases, it is desperate opportunism and will cave in pretty quickly.
Be sure to mention the situation in your review once you check out.
The Future of the SIM Card is HERE!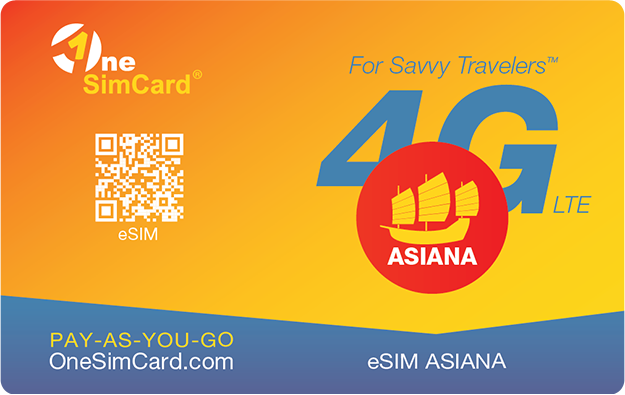 A new country, a new contract, a new piece of plastic – booooring. Instead, buy an eSIM!
An eSIM works just like an app: you buy it, you download it, and BOOM! You're connected. It's just that easy.
Is your phone eSIM ready? Read about how e-Sims work or click below to see one of the top eSIM providers on the market and ditch the plastic.
Buy an eSIM!
The Fake Airbnb Website
This next one is nothing short of ingenious in its scope and ambition. And whilst still very worrying, it's an extremely rare Airbnb scam.
There have been cases of users making bookings and paying (hefty) fees through fake Airbnb-looking websites. And don't be fooled, these things do look alike.
When they realise that the property is not available (usually when they turn up), they angrily claim a refund via the real Airbnb.
"Sorry, but we can't refund you because we don't actually see that you made any booking…"
At this point, the victim realises they have been scammed by a criminal mastermind and that they made the booking through a fake, clone site and made the payment through a phoney terminal.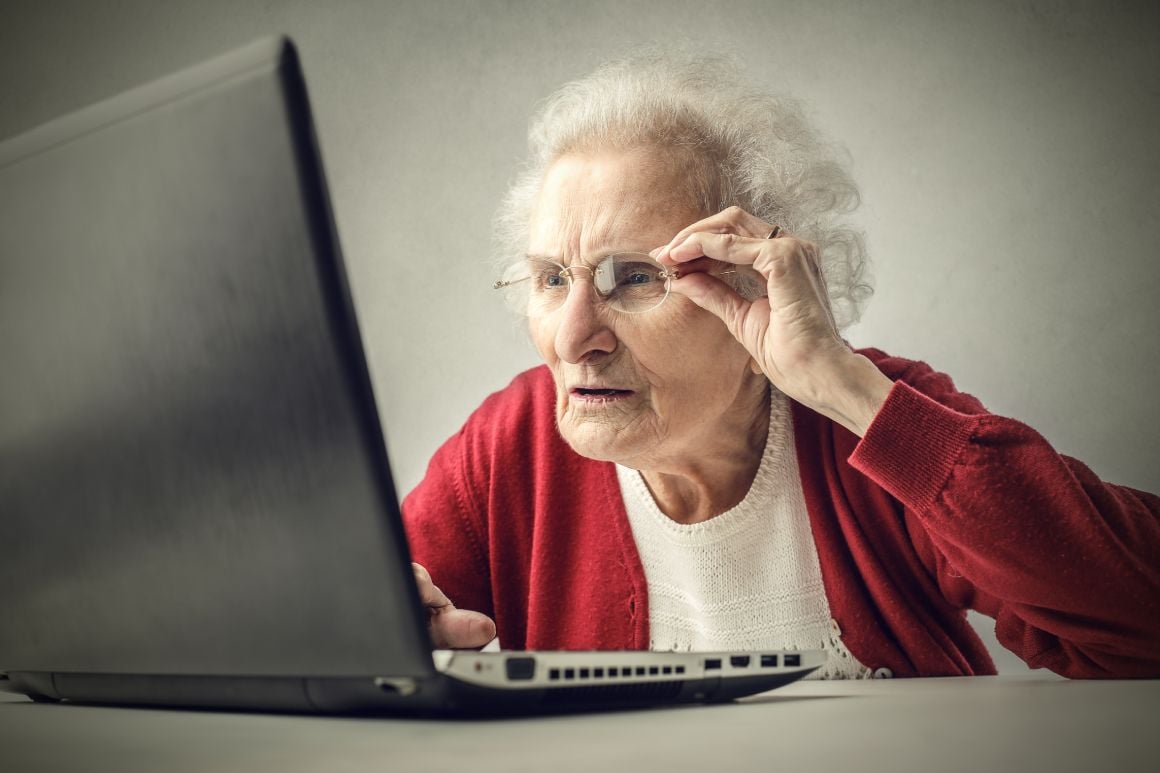 The rabbit hole goes even deeper….
From the anecdotal evidence out there, it seems that the scammers are trapping people via the REAL site. They advertise a property on Airbnb, guest initiates contact, and somewhere along the chain of communication (in the Chat or Via an email) the criminal slips in a link to the fake-site.
What Should You Do?
This one is extremely hard to guard against.
You should always be sceptical on the internet. Keep an eye out for anything that looks odd (whether that's a URL or a cheeky little detail), and always use a VPN! You gotta stay safe online.
Airbnb usually plays hardball and refuses to help guests because they're technically not responsible for these phishing scams. Victims may allege that the perpetrator snared them via the real site, so it is actually their business in the end. If this happened to you, I wholly recommend fighting all the way and taking legal advice.
That said, a good option is to make all online payments via Credit Card as they tend to offer the best level of fraud protection and may stand the costs without any question.
The Fake Reviews Scam
This next one is more annoying than anything and is NOT specific to Airbnb. These days, online customer reviews are paramount and it is next to impossible to sell anything that has less than 4 stars.
Does this mean that we're living in the golden age of standards in consumable goods, customer service and hotel rentals? The standard is not that great, it's just easy to game the system.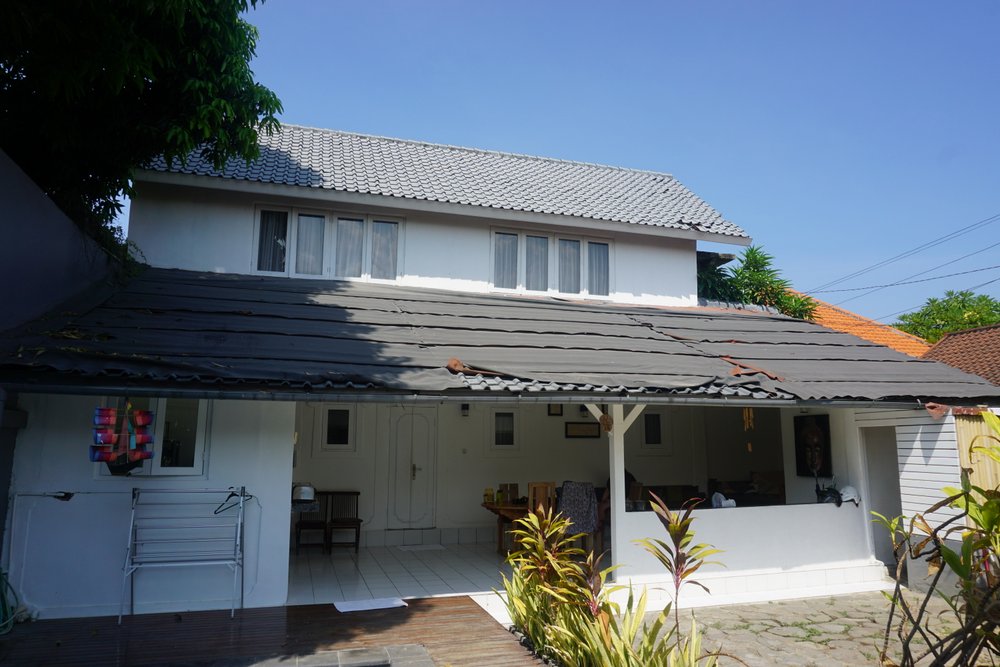 There are offices all over Asia (and in many other places) full of graduates who spend their days leaving fake reviews on Amazon, Google and pretty much anywhere they get told to.
The Airbnb scam pretty much consists of hosts getting fake, positive reviews to inflate their rating. And while it might be harmless, it might still lead you to book an awful property due to excessively glowing reviews.
What Should You Do?
Look for properties that have lots of reviews. Try to analyse the way they sound and if they look authentic. Some hosts are so careless that they'll simply copy and paste the same review over and over.
If a property has very few reviews, it may genuinely be new to Airbnb. In this case, the host might even address it in the description and give you a "new listing" discount (FYI: targeting new properties can be a great way to find cheap Airbnbs, though you do risk staying in the odd shit hole).
Whenever you leave an Airbnb review, be honest and frank. Don't ever be intimidated or emotionally blackmailed by hosts into leaving them anything other than an honest review.
Is This the Best Travel Pack EVER???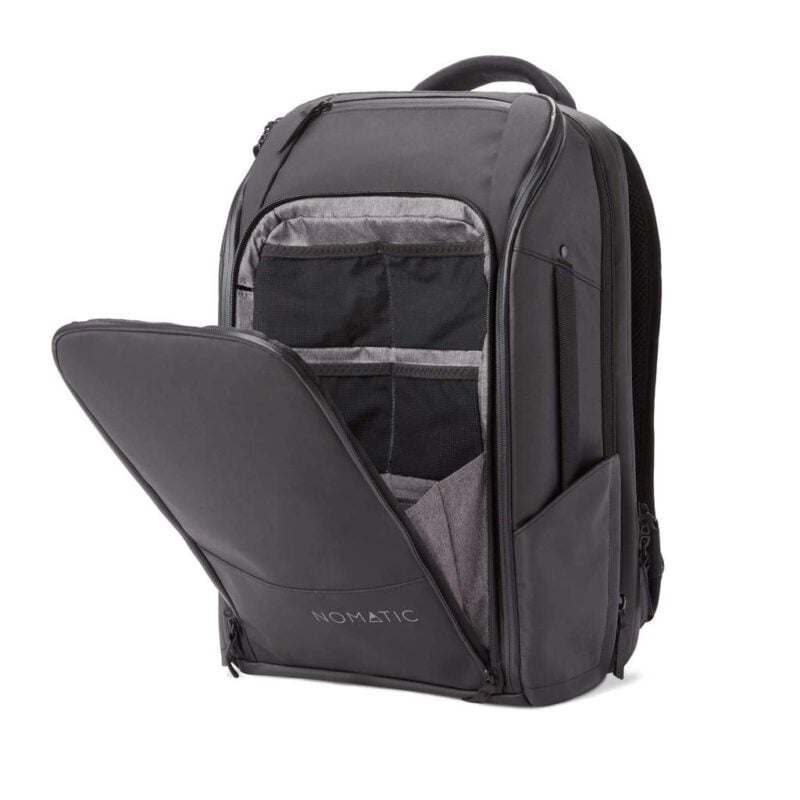 Final Thoughts on Airbnb Scams
Over the last few years, Airbnb has been in the headlines quite a bit and received rather a lot of negative press on account of these episodes. You can find stories about Airbnb scams all over the web.
Airbnb came forward and vowed to "verify" all 7 million of its listings by December 2020, while tightening up its registration process. This should, in theory, result in scammers being identified, banned, and barred from accessing the platform ever again. 
But where there's a will, there's a way. And scammers can be determined. This is a battle Airbnb will have to keep on fighting and keep on investing seriously in.
So, like we say, it always pays to travel with travel insurance that offers Vacation Rental Cover. The good people at Faye now offer this so hit them up for a quote;
As for you: keep your eyes open, stay aware and keep travelling safely!
---
Bye for now, but not forever!
If you want MORE top-tier Broke Backpacker content like this, then sign up for our weekly newsletter below to get the latest and greatest!
And for transparency's sake, please know that some of the links in our content are affiliate links. That means that if you book your accommodation, buy your gear, or sort your insurance through our link, we earn a small commission (at no extra cost to you). That said, we only link to the gear we trust and never recommend services we don't believe are up to scratch. Again, thank you!