So let me guess: you're wondering how to book Airbnb, right? You've heard that they beat out hotels, and have the potential to save you a whole lot of cash too.
But perhaps you're still a bit unsure.
I was too before I used Airbnb for the first time back in 2017. Since then, I've stayed in these bad boys all over the world, from Ecuador to Pakistan and beyond.
Airbnb gives you a feel of being at home while being on vacation and they can be as luxurious as your heart desires. In many countries, travelers will also find they're cheaper (and often provide way more space) than local hotels.
So whether you're a hardcore backpacker or away on a quick business trip, Airbnb is absolutely worth a try. From treehouses to villas complete with infinity pools, Airbnb has something for every type of traveler.
But signing up for anything for the first time can get a bit tricky. So to dispel any confusion and/or safety concerns here's exactly how to book an EPIC Airbnb, in just minutes!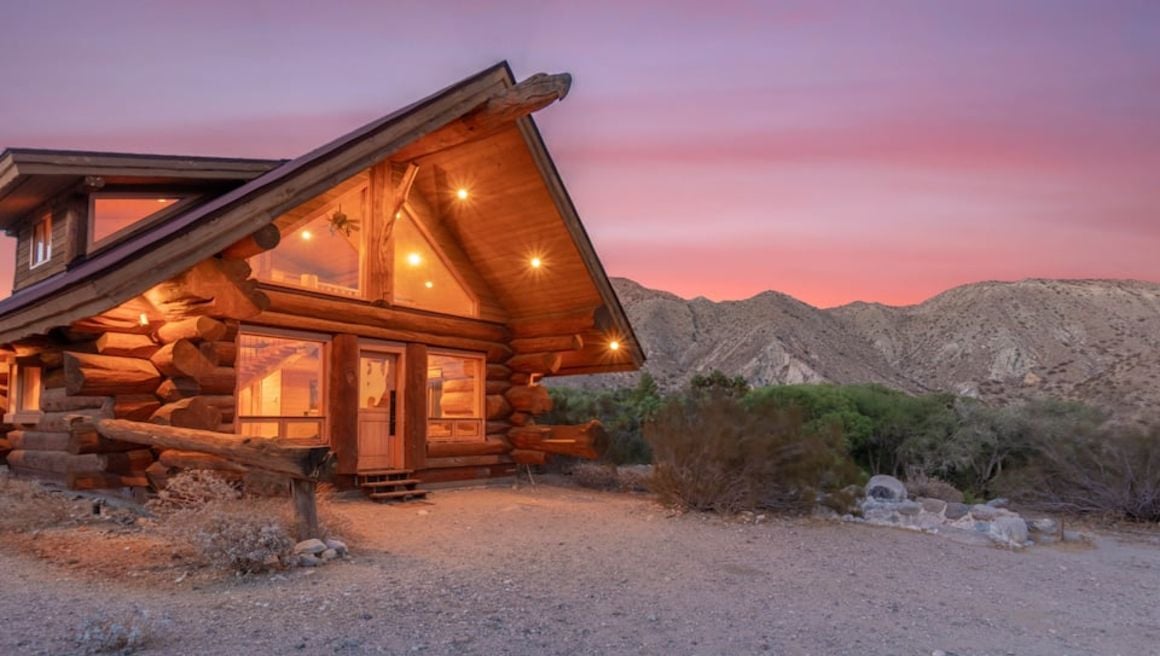 What is Airbnb?
It's time for Airbnb Explained 101! Let's start with the basics, shall we?
Airbnb is an online booking site that allows property owners to rent out either part or all of their space to guests. Yup – one of the most notable differences between Airbnb vs Hotels is that you have a lot more accommodation variety to choose from.
While that of course can apply to individual aesthetics, it also refers to the Type of Place.You have the flexibility to book long-term stays, which is ideal for digital nomads.
Since the launch of Airbnb Split Stays, it's become increasingly easy to find vacation rentals for weeks or even months at a time. If you're someone who travels slow, Airbnb really caters to you.
One of the major benefits of Airbnb is that you can choose from a shared room, a private room in a shared house, or an entire place all to yourself. Sure does beats a stuffy hotel shared with hundreds of people if you ask me!
Besides coming in more variety at better prices, Airbnbs tend to be located in normal, residential neighborhoods. Thus, you get a sweet taste of local life that you won't find in a hotel or even in a hostel.

Do You Want to Travel FOREVER??
Pop your email in below to get a FREE copy of 'How to Travel the World on $10 a Day!'.
Airbnb Reservation Process: Step-by-Step
Now it's time to get all the way into the Airbnb booking process in only 8 steps!
1. Sign up for Airbnb if you don't have an account
While you can browse listings without an account, to actually book an Airbnb you NEED an account. First up, download the Airbnb app or head to Airbnb.com to get started.
Then, you'll need to enter your phone number for an access code to get started. Once you receive and enter the code, you can register with your email, or via Facebook, or other apps.
To register for Airbnb with your email you'll need to enter:
Your email (duh)
Your Birthdate
A password. Aim for a strong one!
Confirm your email. (You'll need to do this before booking anything.)
Add a photo and other personal information.

Keep in mind that as a part of normal procedure, Airbnb will ask you to confirm your identity with a government-issued ID. When you're asked to do this, simply take a picture of your driver's license or other ID and upload it to either the app or website.
2. Choose your dates and location

Now the fun begins and you can finally start looking for an epic Airbnb! This is when you add your location, check-in and check-out dates, and the number of guests.
Perhaps you're not 100% sure where you're heading? Select the "I'm Flexible" option to see unique, top-rated stays from all around the world!
You can also search for stays without putting in your dates or guests if you're not quite ready to book yet. Luckily, Airbnb has a neat feature that allows you to save listings you like for later, and you can even make folders to group them by location.
We love user-friendly sites!
3. Select what type of place and amenities you want
Next up, you're going to want to use those filters! The most important ones are "Type of Place" and "Price." This is where you can choose anything from a $1000 villa to a $10/night private room in a shared home.
When booking an Airbnb, I strive to use as many filters as possible when I'm really trying to find that perfect place, especially when wandering as a solo female traveler.
You can even toggle for things as specific as pools and hot tubs! A wide variety of other amenities are available in the filters section, where you can even filter for "Unique Stays" like treehouses.
4. Carefully look through the photos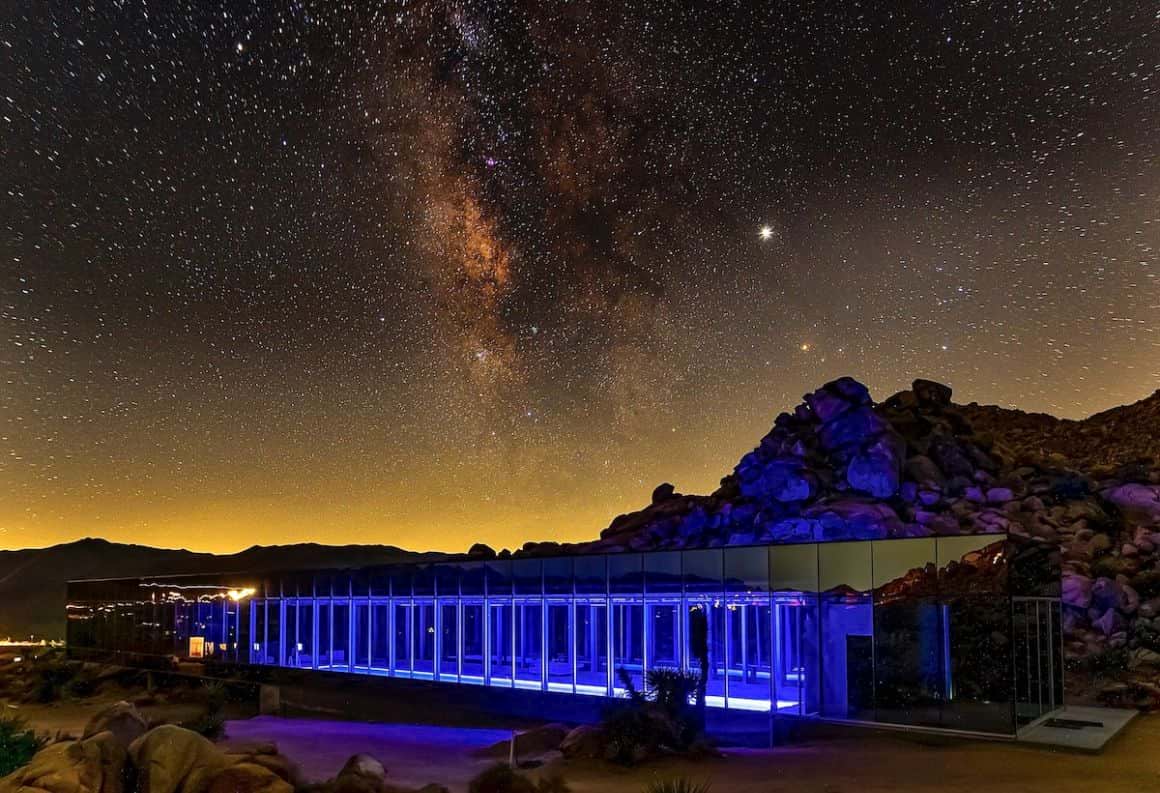 One of my top tips for Airbnb is to THOROUGHLY check those photos! They say a picture tells a thousand words, and when it comes to Airbnb it couldn't be more true.
If images are blurry, grainy, or look fake or fraudulent in any way, move along! Don't be afraid to also message the host before booking and ask them to upload additional images of anything you might want to see.
5. Read the reviews!

You might think you'd found the best Airbnb on Earth from the photos.
But the reviews fill in the gaps that a handful of pics will undoubtedly leave out. Personally, I'd rather stay in a place with stellar reviews and "eh" photos than beautiful photos and lame reviews.
Choosing to stay with a Superhost can almost guarantee a good experience as far as cleanliness and services go, but you'll still want to check in on what former guests had to say regardless.
While I don't want to say you should NEVER give a brand new listing a chance, if it's your first time using Airbnb, err on the side of caution and choose a place with a lot of good feedback. You don't need any extra stress on your first experience!
6. Review ALL of the listing's information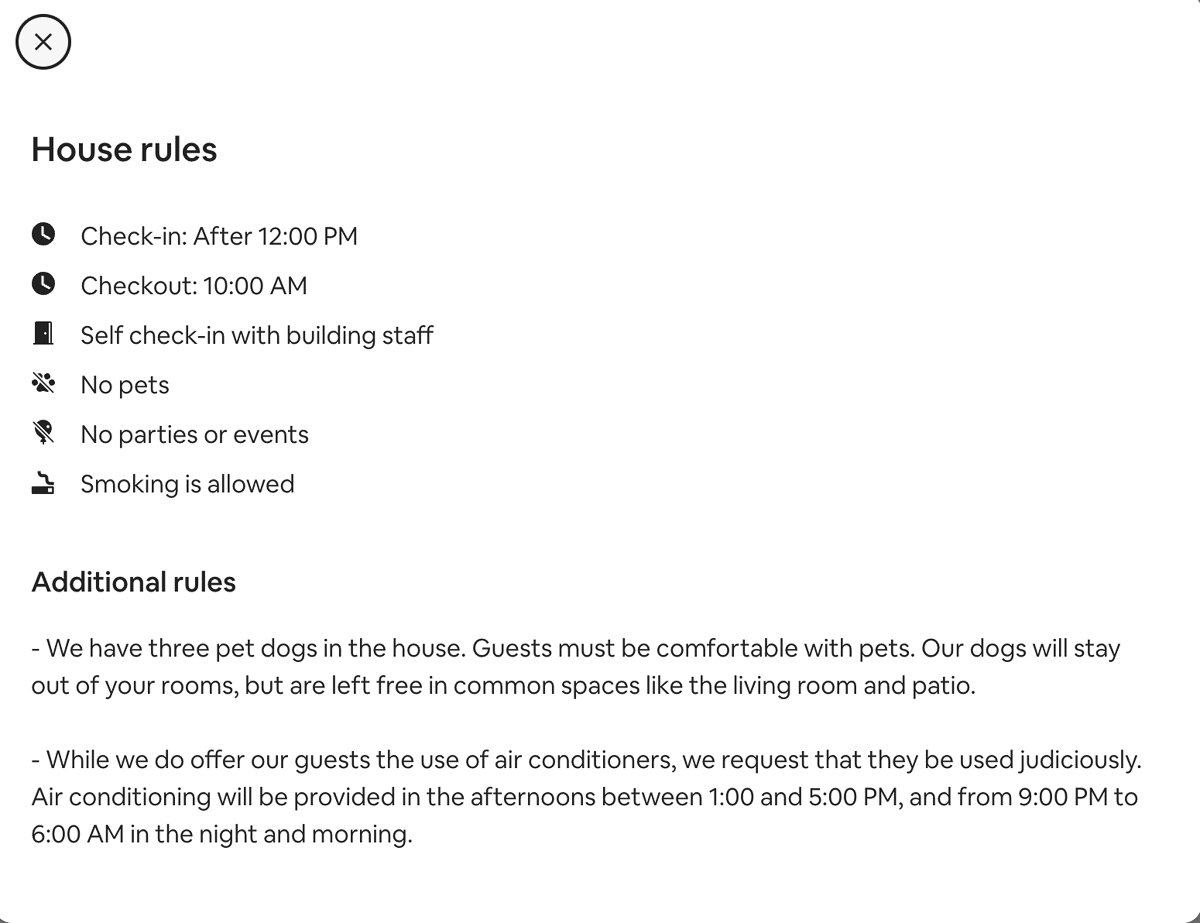 Don't skip anything when it comes to getting acquainted with a listing. Make sure you read not only the full description but also the host's rules when booking with Airbnb. For example, some hosts might not allow unmarried couples (yes, it happens in some places!) while others may not be able to accept international guests.
Smoking may or may not be allowed inside, or you might have to pay an extra charge for certain amenities. You'll miss out on all these super important facts if you only look at photos and reviews.
It's also EXTREMELY important to familiarize yourself with the listing's cancellation policy. Each host can set their own rules regarding cancellations and change fees.
All of this key info should be listed in the "House Rules" or "Cancellation Policy" section. You can also message the host before booking with any questions you may have. This brings me to my next point 😉
7. Message the host
While not an official requirement, I always like to message the host before completing my Airbnb booking.
It's a good way to introduce yourself to the person whose home you'll be in, and allows you to confirm anything you might still be unsure of.
Keep in mind that most listings allow you to book on-demand, but some require pre-approval. Messaging an Airbnb host that requires pre-approval is a good way to get things moving faster.
8. Book!
Now that you've found the best Airbnb, it's time to confirm your adventure and book that trip.
Assuming you've already entered your payment info, you can easily press "Book" to lock in your dates.
For most listings, you'll be charged as soon as the booking is confirmed. Though for long-term stays of around a month you can opt to pay half up front and the rest later on.
Small Pack Problems? 😉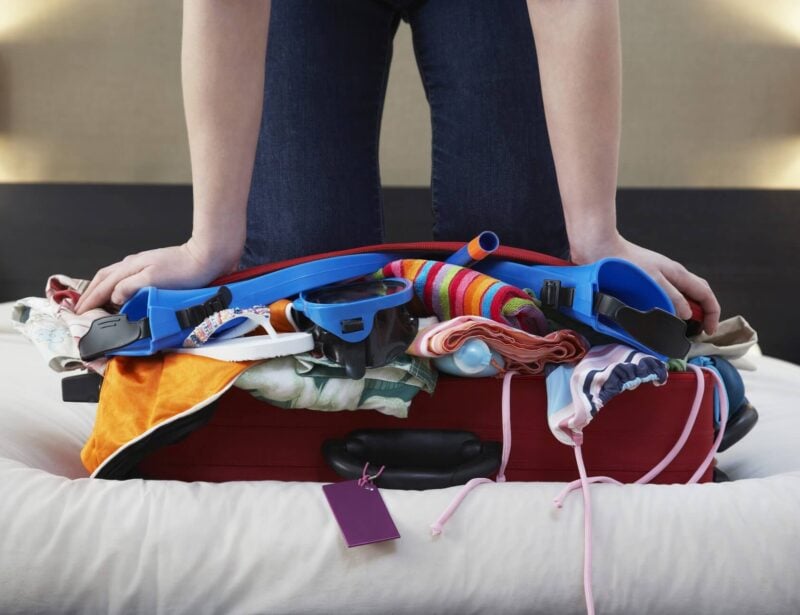 Wanna know how to pack like a pro? Well for a start you need the right gear….
These are packing cubes for the globetrotters and compression sacks for the real adventurers – these babies are a traveller's best kept secret. They organise yo' packing and minimise volume too so you can pack MORE.
Or, y'know… you can stick to just chucking it all in your backpack…
Get Yours Here
Read Our Review
Airbnb Booking Process – Tips and Tricks
Booking an Airbnb is easy and user-friendly. In fact, I find their user interface much nicer to interact with than other Airbnb alternatives. But as with anything, here are some tips for booking Airbnb that should make your first time significantly smoother.
Book well in advance – This is especially important if your destination is in high demand or you're planning to travel in peak season. Airbnb is getting more popular by the day, and many top listings are now considered "Rare Finds" which means they're usually booked.
Be aware of the host's cancellation policy before booking – I mentioned this before, but it's super important to double-check! While Airbnb does make exceptions for certain situations, note that as of 2021, COVID-19 is not one of them.
Be flexible – Being flexible with your dates is essential to Airbnb reservation success. I recommend finding your ideal listing BEFORE booking any travel if you really want to ensure an epic stay.
Look for "Superhost" listings – Superhosts meet a wide variety of high standards set by Airbnb. They're highly rated, clean, and often booked out. You can also filter listing results to only see Superhosts.
Keep it clean – Remember that you're on someone else's property, and any mess you make will have to be cleaned up afterward. Throwing a party in an Airbnb is not a good idea, as you can be charged hundreds of dollars for any damages incurred. Many hosts also have stated rules prohibiting extra guests and gatherings.
Leave an honest review – Reviews are essential for new guests, and your contribution about your stay is more important than you might think. Also, make sure that the host also leaves you a review as well, as this strengthens your guest profile.
Is Airbnb Safe?
If you follow all the above tips, then Airbnb will definitely be safe for you! These days, with so many photos and reviews to scour, Airbnb scams are easy to avoid. So you shouldn't accidentally end up in a shady situation.
Using common sense and following typical travel safety tips should be more than enough.
Airbnb requires both hosts and guests to provide proof of identity, so you can rest assured that criminals will be weeded out. Of course, avoiding potentially seedy hosts is as easy as only staying with "Superhosts" or at properties with a plethora of positive reviews.
By now, I've stayed at budget-friendly Airbnbs all over the world on multiple continents and never had any safety concerns. If you're particularly worried about safety, then it's best to avoid brand new listings and stick to 'Entire Place' options only for more protection.
Now take a sec to check out my absolute favorite way to keep all my essentials safe while exploring new places!
Why you should ALWAYS consider travel insurance!
Whether you're gallivanting around the world and using Airbnbs indefinitely, or simply booking a weekend trip, you definitely want to protect yourself (and your wallet!) from the many mishaps travel can throw at you. This is where good travel insurance comes in.
ALWAYS sort out your backpacker insurance before your trip. There's plenty to choose from in that department, but a good place to start is Safety Wing.
They offer month-to-month payments, no lock-in contracts, and require absolutely no itineraries: that's the exact kind of insurance long-term travellers and digital nomads need.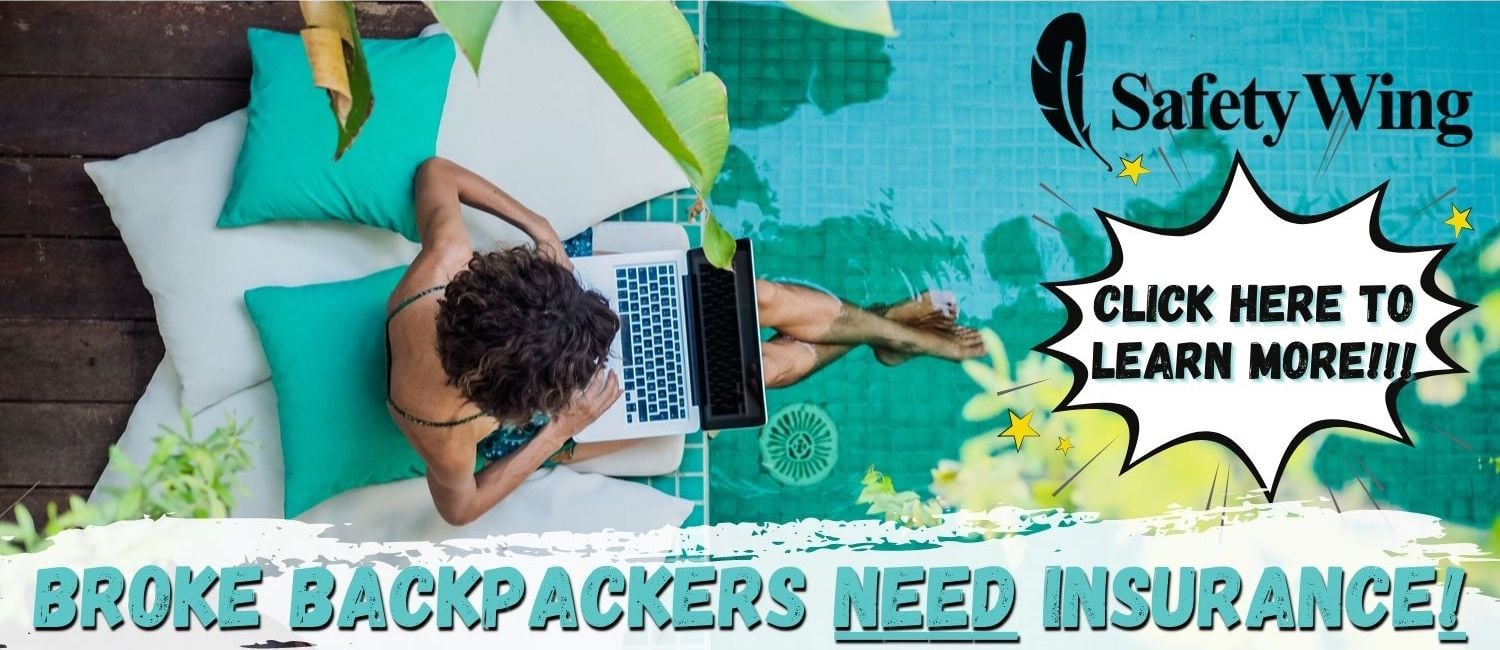 SafetyWing is cheap, easy, and admin-free: just sign up lickety-split so you can get back to it!
Click the button below to learn more about SafetyWing's setup or read our insider review for the full tasty scoop.

Airbnb Fees Explained!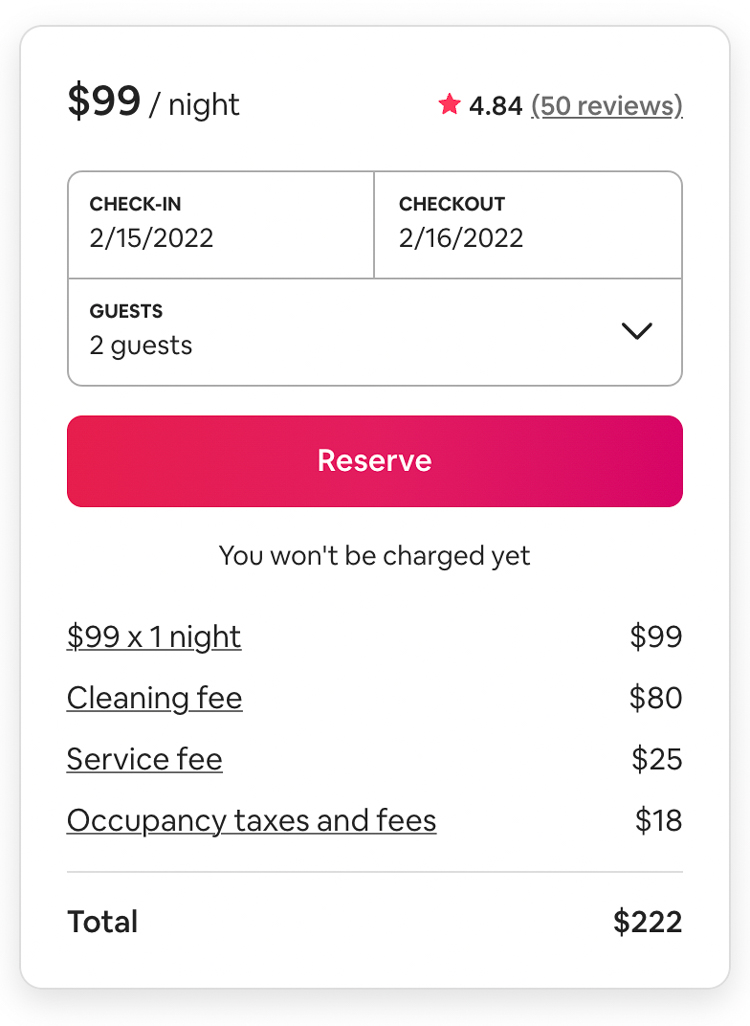 As Airbnb has gotten more popular, its service fees have increased. These fees include a service fee and a cleaning fee, and both can vary widely depending on which country you're traveling in.
While the cleaning fee is charged by hosts, the service fee is charged by Airbnb and is "less than 14.2% of the total booking."
You might also see something called an Occupancy Tax in your Airbnb reservation, which is yet another fee. This one charged by local tourism departments.
It's common for these fees to be hidden in listings, which can lead to significantly bumped prices in certain countries. The United States in particular tends to have exorbitant fees, such as the listing below that charges more in fees than the stated nightly rate.
In less expensive countries, you can find little to no fees. I booked an Airbnb for 3 nights while traveling in Pakistan and paid $5 total in all fees.
How to Book an Airbnb: Further Reading
The Broke Backpacker team loves Airbnb, and collectively we've used it in dozens of countries all around the world.
Now that you know how to use Airbnb properly, dive into some accommodation inspiration with these epic listings!
Book a sweet pad in one of our favourite Airbnb-life destinations!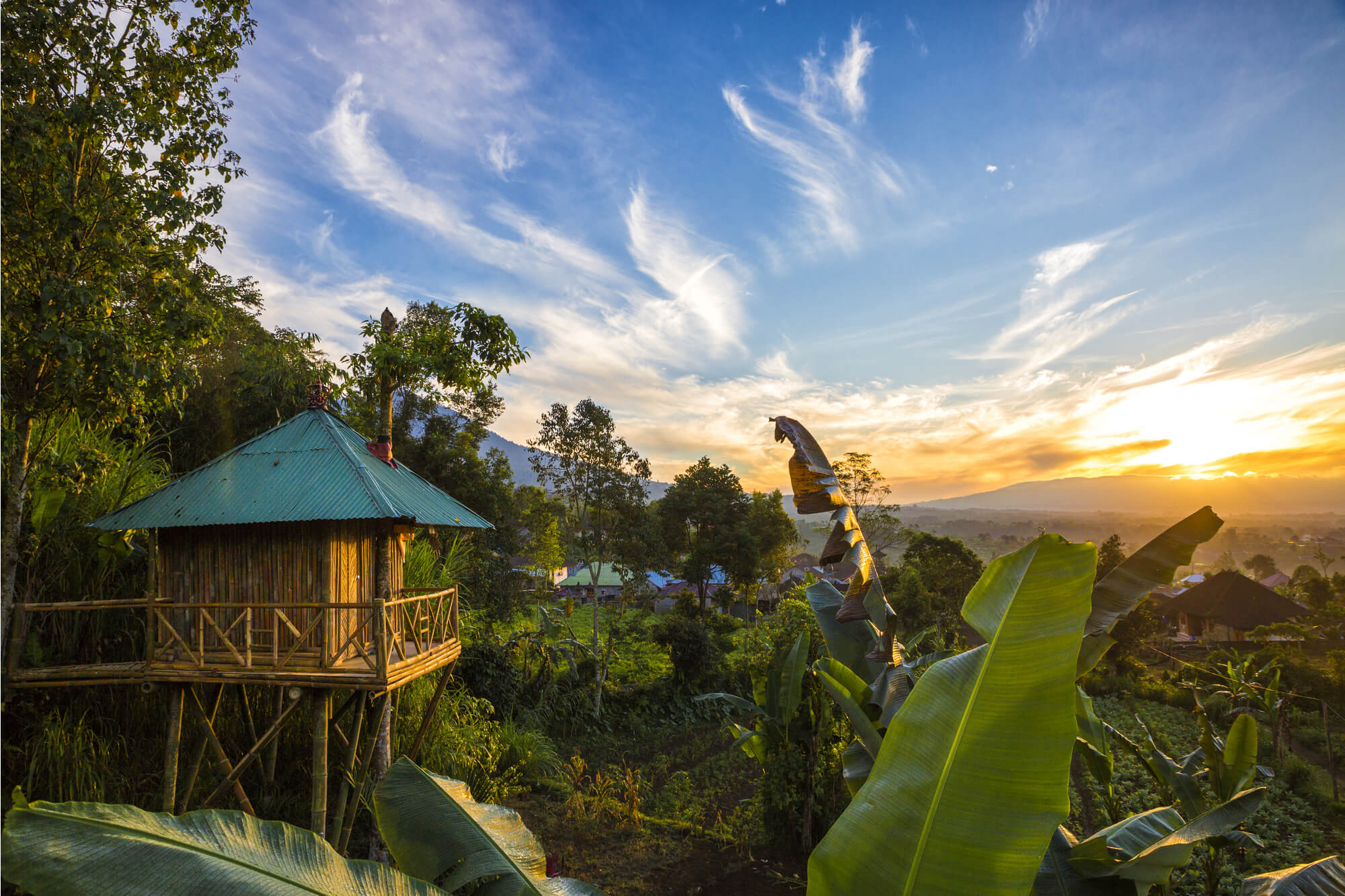 FAQs on Booking an Airbnb
How to Book Airbnb: Final Thoughts
I hope this clears up any and all confusion you may have had related to using Airbnb for the first time!
This revolutionary booking platform is absolutely worth a try. For me, and many others, it beats out competing hotel options almost every time.
If you're looking for a cheaper and homier experience for your next trip, head to Airbnb now to begin booking your unique stay!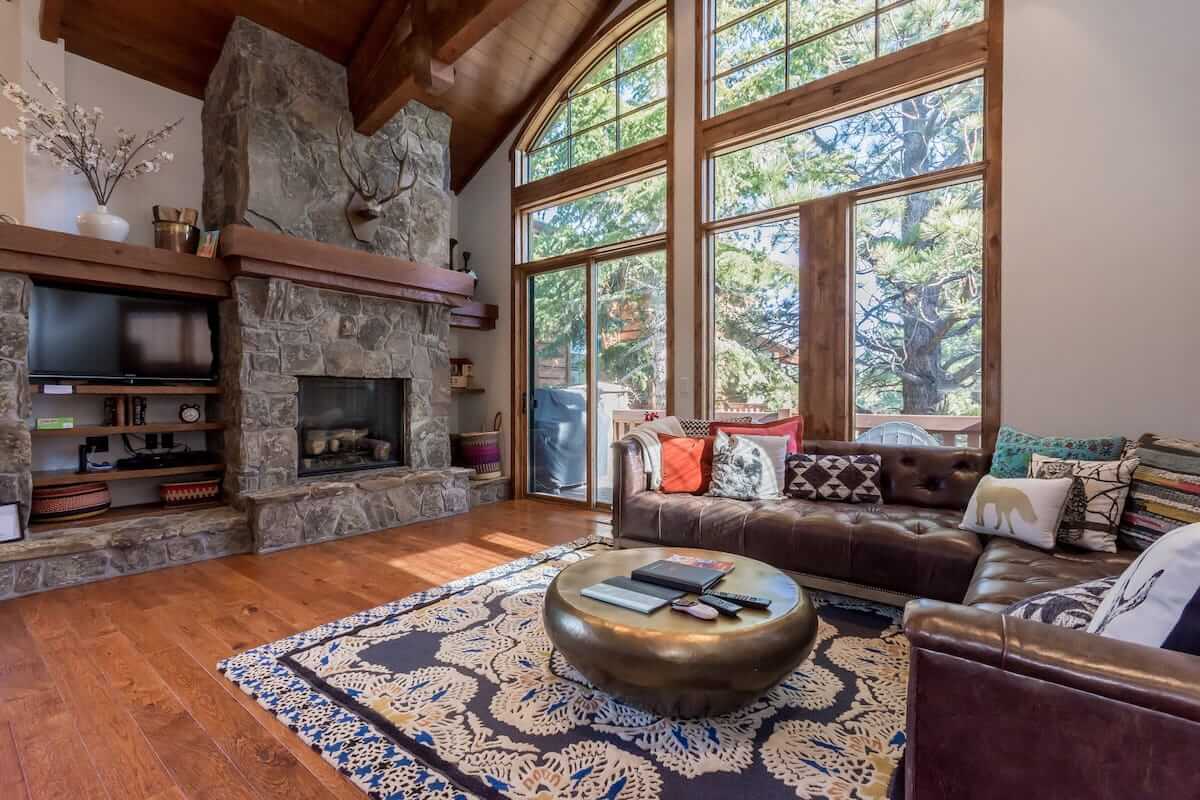 ---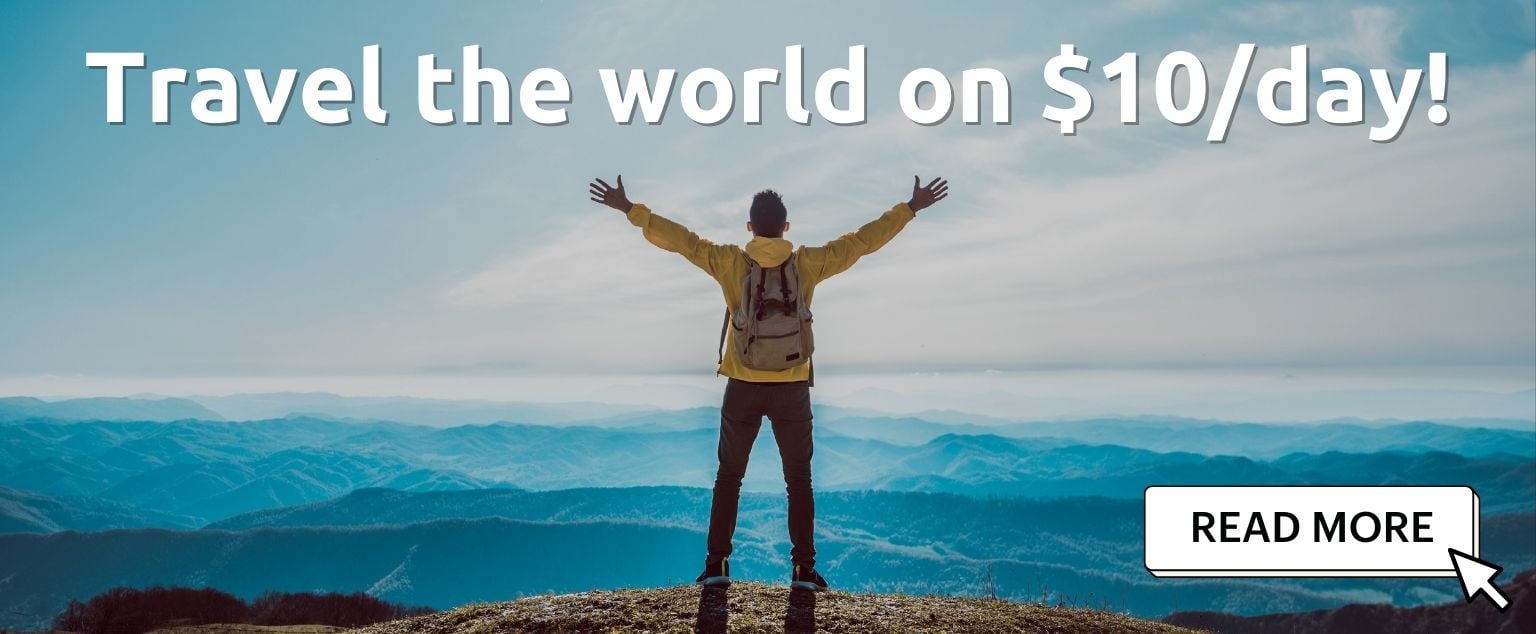 And for transparency's sake, please know that some of the links in our content are affiliate links. That means that if you book your accommodation, buy your gear, or sort your insurance through our link, we earn a small commission (at no extra cost to you). That said, we only link to the gear we trust and never recommend services we don't believe are up to scratch. Again, thank you!