If there's one takeaway from the past few years, it would be increased 'flexibility'. With remote work taking off across the globe, millions of people are more flexible in their careers than ever before.
Trends show that people are booking longer trips than they used to, taking weeks and even months to travel and explore other parts of the world while still getting that daily work-from-home grind in.
At the same time, with travel restrictions easing in a lot of destinations, it's becoming more manageable to travel both locally and abroad.
Well, Airbnb is listening, and they think they have come up with exactly what long-stay travelers need.
Enter: Airbnb Split Stays, Categories, and AirCover. The home rental company has launched a summer reveal of three products that aim to improve your search experience. It's now easier to book longer stays by splitting your stay between two homes, with unparalleled insurance protection to go with it.
So, if you're itching to get out and explore this summer (without having to quit your job), Airbnb will undoubtedly make your search and booking experience much smoother.
What is Airbnb Split Stays?
The travel bug has certainly spread over the course of the past few years (pun intended), and if you're one of those bouncing around as a digital nomad, you might know how finding long-term stays can be pretty difficult – especially when you're not booking ages in advance.
So, as of May 2022, Airbnb, a world-class vacation rental booking site, has introduced a feature to match this new world of travel. It also happens to be the biggest change for the company in over a decade.
Airbnb Split Stays is an innovative feature that uses special algorithms to split your stay between two different properties. With this feature, you'll be able to find about 40% more options for longer stays, without having to manually search for and manage separate bookings.

Unlock Our GREATEST Travel Secrets!
Sign up for our newsletter and get the best travel tips delivered right to your inbox.
So how does Split Stays work?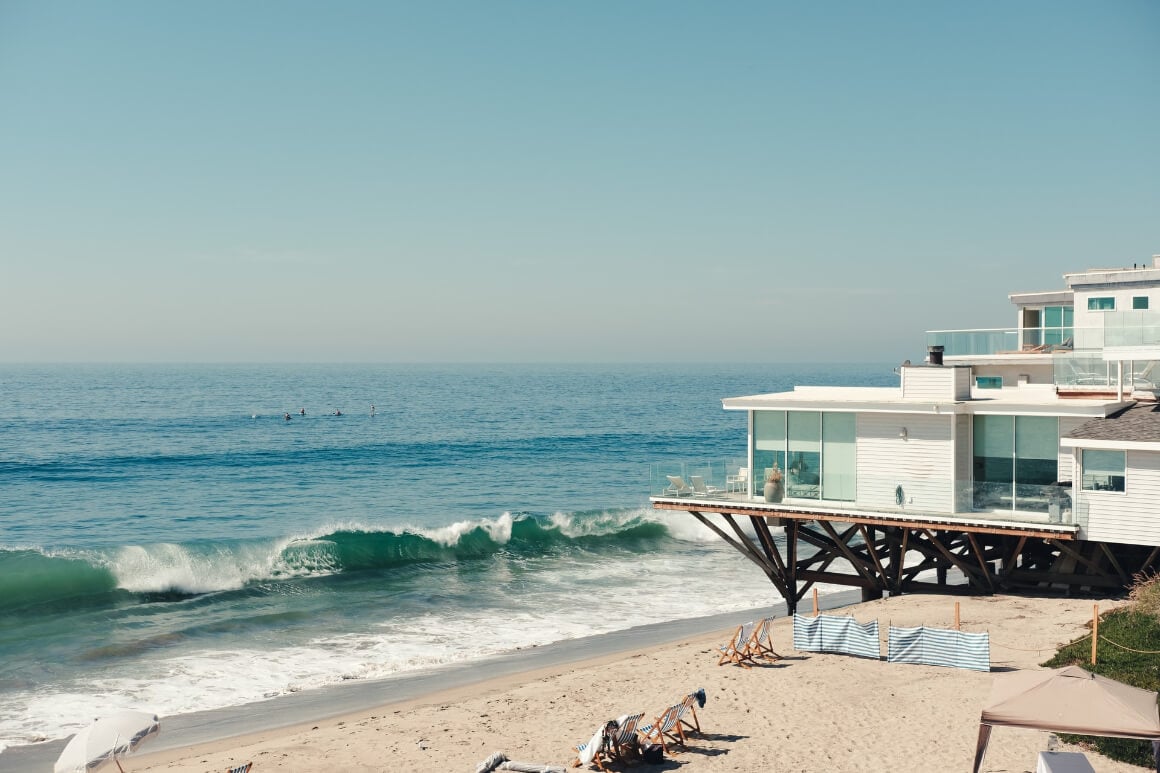 Let's take a look at this in practice: say you want to spend a month in your old hometown to be near your extended family over the summer. However, most of the properties you search for already have the odd weekend booked out, which would either interrupt or cut your trip short.
When you search for a stay longer than a week in one location, Airbnb will offer the option to split your stay between two properties in the same area. This can be done with Airbnb Plus and Airbnb Luxe properties too.
But there's more – you'll also be able to pick your split houses for rent based on different categories. This is one of my favourite parts of Airbnb Split Stays. Not only can you split your stay between two properties, but you can also filter your search based on similar styles of properties or activities.
Say you're an avid surfer looking to ditch the city and spend some time by the sea. In this case, you could categorize your search for surf-related properties and book a split stay between two houses in two different surfing hotspots. Fancy a Southern California beach home and a surf house in Mexico?
Alternatively, you might want to stay in similar types of homes in different locations. Think tented homes, tree houses, or otherworldly homes that don't seem like houses at all. Airbnb's algorithms will intelligently pair two homes by location, property type, and amenities.
The app will then show you the distance between the two homes with a clever map animation, as well as the date sequence of your two stays.
What are Airbnb Categories?
Airbnb's Categories feature is designed to help you discover one-of-a-kind homes in a bunch of different locations, making it possible for you to filter and pick homes according to category instead of the location.
Airbnb has always offered unique homes across the world, ranging from arctic igloos to private islands and everything in between. Until now, the only way to find these unique properties was to search by location.
So what about all the interesting homes you miss out on because they don't happen to be in a familiar place? Well, Airbnb's categories feature allows you to filter your search by the type of home or the type of activity, which makes finding hidden gems much easier.
There are over 50 different categories of homes chosen for their location, features, and nearby activities, including:
Homes in certain locations:
Arctic
Beach
Lakefront
Vineyards
Tropical
Homes with specific features:
Amazing views
Chefs kitchens
Creative spaces
Historical homes
Grand pianos
Homes near particular activities: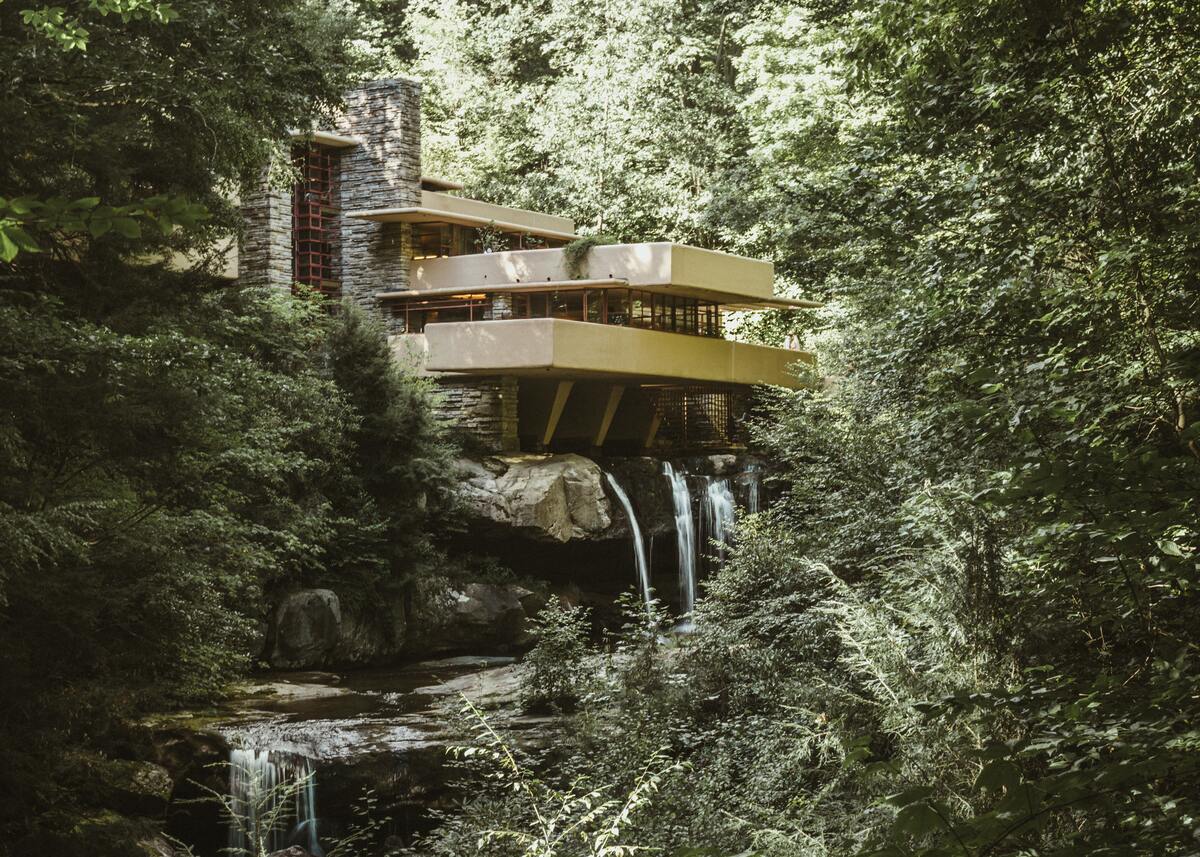 One of my favorite categories is the 'Design' category, which features over twenty thousand designer rentals that are well known for their unique architecture and stylish interiors.
In fact, many of these homes are designed by iconic architects like Frank Lloyd Wright, William Turnbull Jr, and Le Corbusier or featured in world-famous magazines and publications.
For example, this Jungle Refuge in Mexico was featured in Architectural Digest, Glocal Design Magazine & Archdaily, and this Hawaiian mansion is the only house designed by Frank Lloyd Wright in Hawaii.
Another favorite category? Why not browse through the 'OMG' list, which features the most unique homes that you won't believe are homes in the first place.
I'm talking space ship inspired homes, yellow submarines in the middle of the woods, artistic towers in the middle of the sea, underground Cold War bunkers, and homes built into the side of cliff faces.
So, how are these homes categorized? Airbnb lists over six million homes across 220 countries, which means a detailed analysis is needed to categorize these homes according to their location, style, and features.
Airbnb evaluates each listing using special computerized data, which is then reviewed by real-time Airbnb team members, who curate special listings with hand-picked photos and descriptions. That means your special properties, have been vetted by an actual person. Pretty neat, huh?
Why use Airbnb Split Stays?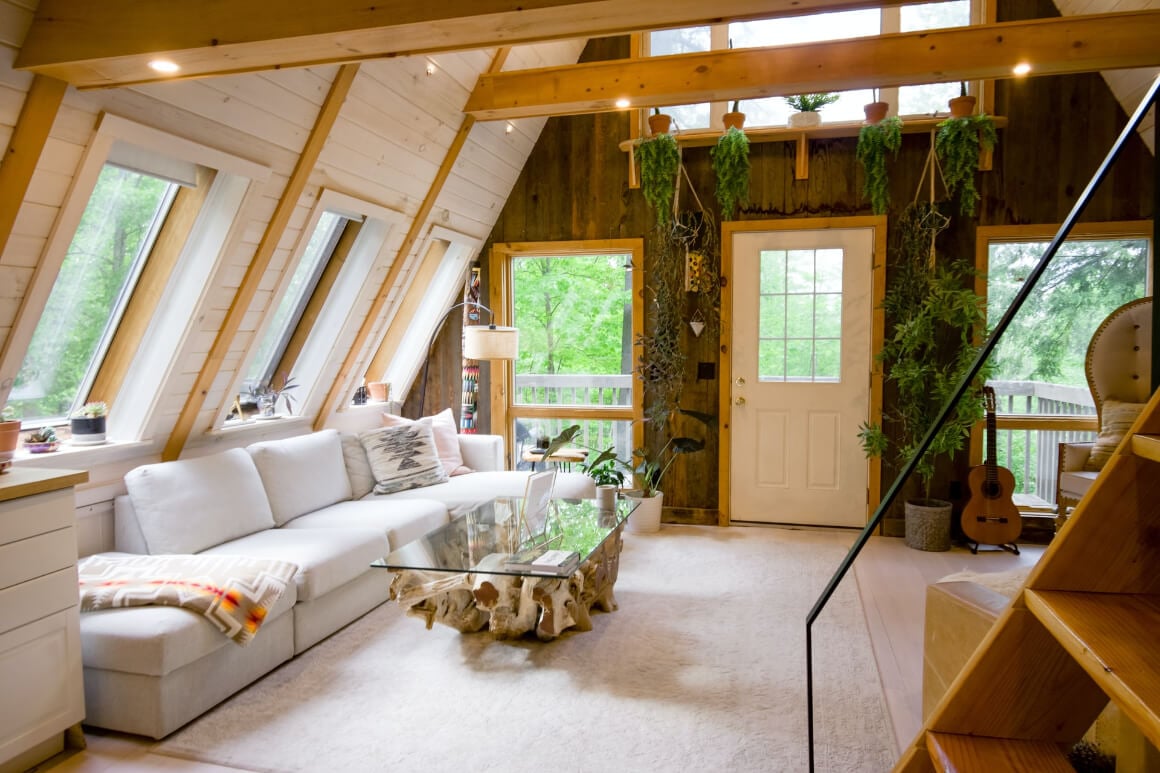 Okay, so I've talked a lot about what it is, let's talk now about why you should use it.
Location: since it offers the opportunity to split one trip between two locations, you can explore a place that you might not have considered or known about before, or perhaps even somewhere better than you originally planned.
Unique stays: It inspires guests to explore different locations and stay in unique homes. Flexible search filters allow you to book a unique trip in a location you might not have otherwise known about.
Time-saving: Airbnb creates the itinerary for you, saving you time and energy.
More options: It increases choices by 40% for stays longer than one week. Great for long-term rentals where one property may not have availability for the full duration of your trip.
Better search experience: You can search for an Airbnb Split Stay by choosing between fourteen unique categories tied to a specific style, location, or activity.
Easier to visualize: Airbnb provides a visual description of the property location, presenting you with a map and details of the distance between the two properties.
All done in an App: The app or website will guide you through an easy-to-use interface to complete your booking.
Adaptable: Cancellation is easy and convenient for either one or both of your separate stays.
Insurance: You can benefit from Airbnb's AirCover feature, which offers unrivaled trip protection for all Split Stays.
How do Split Stays compare?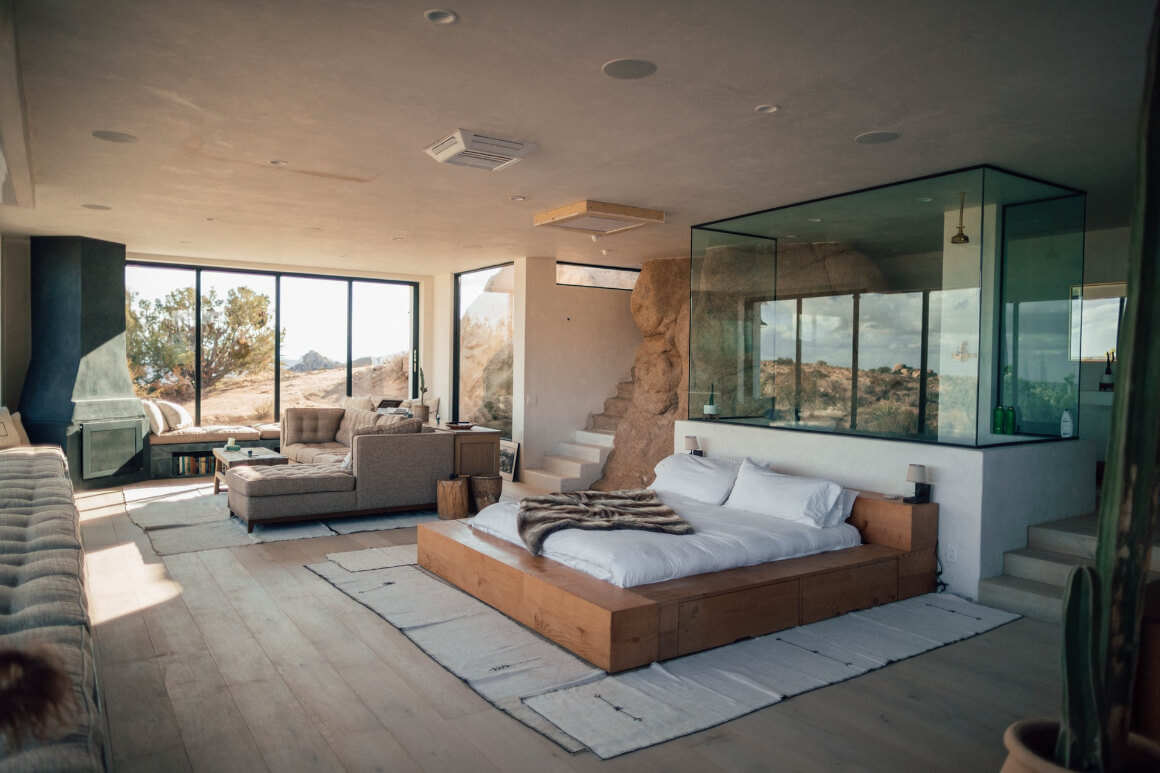 Since May 2022, Airbnb Split Stays is the first of its kind across all online accommodation booking platforms, so technically speaking, there's no direct Airbnb alternative offering this feature.
Airbnb's main competitors are VRBO and Booking.com, which also advertise self-catering vacation rentals on their platforms. Using these platforms, guests are required to choose a location and specific dates, which immediately eliminates any properties that fall outside of those parameters.
Airbnb has redesigned the formula to make sure you don't miss out on unique properties. In this sense, Airbnb has designed a super unique offering allowing travelers the opportunity to browse properties without being limited to one area or location. This is why Airbnb is one of my favourite booking platforms.
Is This the Best Travel Pack EVER???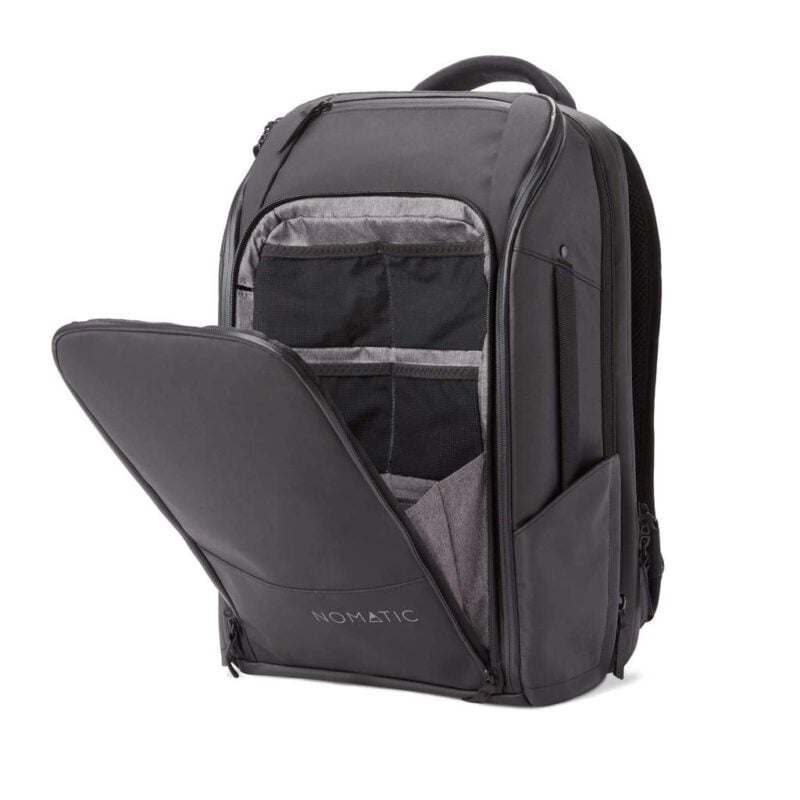 What are the drawbacks?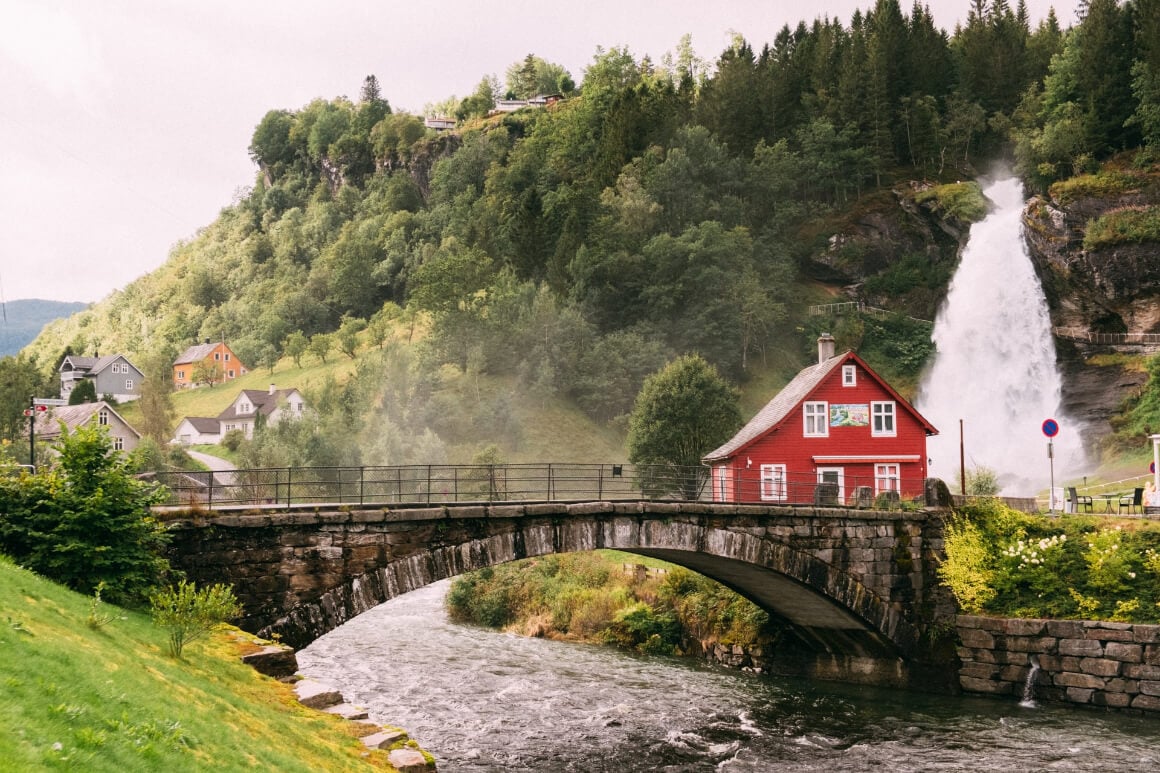 Like any algorithm-defined product, the system has some flaws. For example, when browsing through Split Stays in Croatia, two properties (one in Crikvenica and the other in Kolan) had huge discrepancies in their price.
Even though the search was filtered to two guests, one property was a basic condo with one bed while the other was a luxury home with four bedrooms.
In my opinion, it wouldn't make sense for a couple to book this Split Stay since what do two people need with a four bedroom home?
Airbnb Split Stays also doesn't allow you to pick and choose the dates of your two stays. Instead, it figures it out for you based on availability.
However, in the case that you do want to pick and choose your own dates at each property, you could do so manually using the traditional Airbnb search filters.
After some plug-and-play with the feature, I found it disconcerting not to be able to filter my search to only show Split Stays.
To find a Split Stay in places with an abundance of accommodation, you'll need to scroll through masses of other stays to find only a few Split Stays randomly suggested within the search.
Another little nitpick I found is that you still have to book and pay for two separate bookings and communicate with different hosts. While it might seem useful to have a one-payment system where you only get charged one final amount, this would make it difficult to cancel one part of your booking.
How to use Airbnb Split Stays
Split Stays is designed to allow guests to explore two different listings, activities, or destinations during one trip with one booking. Sound confusing?
Well, it's not – making a booking using Airbnb Split Stays is as easy as pie. Here's a step by step approach to help guide you through the process:
Begin your search by opening up the Airbnb Application on your smartphone or the webpage on your computer.
In the search bar, enter your preferred dates, location, and number of guests. You can be super flexible here and let the app inspire you. For example, select a continent or 'I'm Flexible' under location and a month you want to travel and click 'search'.
You can also split your home rentals when browsing 14 different categories. Choose a category that tickles your fancy, from 'National Parks' to 'Surfing' to 'Skiing' and 'Designer Rentals,' for example. Airbnb will pair two properties that allow you to enjoy similar activities in different locations.
You'll also be able to filter your search with the normal Airbnb filters, including price, facilities, and amenities.
When you search for a stay of a week or more, Split Stays will automatically appear at the end of your search results under 'All Listings.' The app algorithm automatically organizes this according to the dates you select. Simply scroll down to see the options.
Note that Split Stays are limited to two consecutive stays, so the check-out date of the first stay will be the check-in date for the second stay.
The Split Stays will be presented to you with a unique icon on a map, showing the distance between the two listings and clarifying which one you will be staying at first.
Once you find a Split Stay that suits your dates and travel plans, select the listing card. You'll be able to view both listings on the next page, with all the relevant details you might need.
To check out and pay, you can click on either one of the two listings. You'll be guided to a payment page for the first booking and then redirected to a separate page to complete the second booking once the first one is reserved.
If you want to book only one of the two listings, you can just exit the page after you've completed the first booking.
Now that you're all booked, go ahead and check your itinerary under your 'Trips' tab. Here, each listing will be shown as a separate reservation, shown as two sequential trips.
Of course, each listing is hosted by a different host, so any property-related questions will need to be directed to the correct host.
If for whatever reason, you need to cancel one or both of your bookings, you can easily do so by clicking on your 'Trips' tab. You can easily cancel one or both of these sequential bookings here. Take note that the cancellation policies will depend on the booking and are specific to each property.

Our GREATEST Travel Secrets…
Pop your email here & get the original Broke Backpacker Bible for FREE.
Airbnb Split Stay Examples
To make things easier to understand, here are some Airbnb Split Stay examples. I selected a month-long stay in September 2022 and filtered my search with the 'Beachfront' category.
Beach Houses in Croatia
The first split houses for rent that were presented are two homes, one in Novalja and the other in Medulin in Croatia. Both properties are similarly priced and can sleep at least two guests.
They are also both on the waterfront with ocean views and have beautiful swimming pools (both of which are shared with other guests).
The app arranged the dates according to availability at each property, setting me up with accommodation in Novalja from the 3rd to the 17th of September and from Medulin from the 17th of September to the 1st of October.
Skiing Homes in Norway
I then widened my search to anywhere in 'Europe' and added 'skiing' as the main category. Airbnb offered me a split stay between two homes in Rollag Kommune and Ringebu Kommune in Norway.
Both are in snowy winter locations and have mountain views; however, one can accommodate 12 people while the other can only accommodate 8. They are both advertised for a similar price, and Airbnb conveniently splits the stay evenly between the two properties.
Each home is super unique: One is ultra-modern with concrete and glass features, while the other is a more traditional log cabin, offering guests the chance to experience a similar location in two entirely different styled properties!
Surfing Destinations in Portugal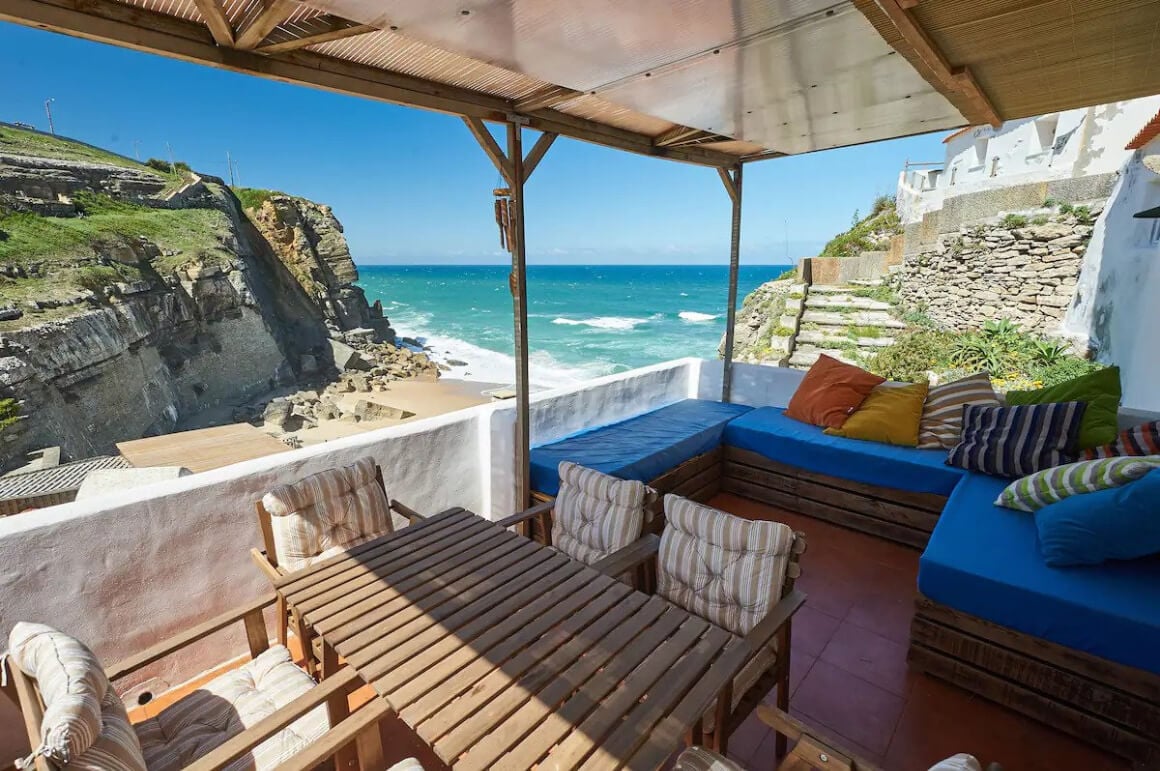 I then changed my chosen category from 'skiing' to 'surfing' and was directed to a few properties on the west coast of Europe. Airbnb advertised these two homes in Fao and Colares in Portugal.
Both have beautiful ocean views and outdoor terraces and are similar in price; one is a much more modern and minimalistic apartment, whereas the other is a traditional Portuguese home with original stone interiors, classic tiled floors, and a terracotta style roof.
Two completely different styles of home – one Split Stay Airbnb booking!
Airbnb Aircover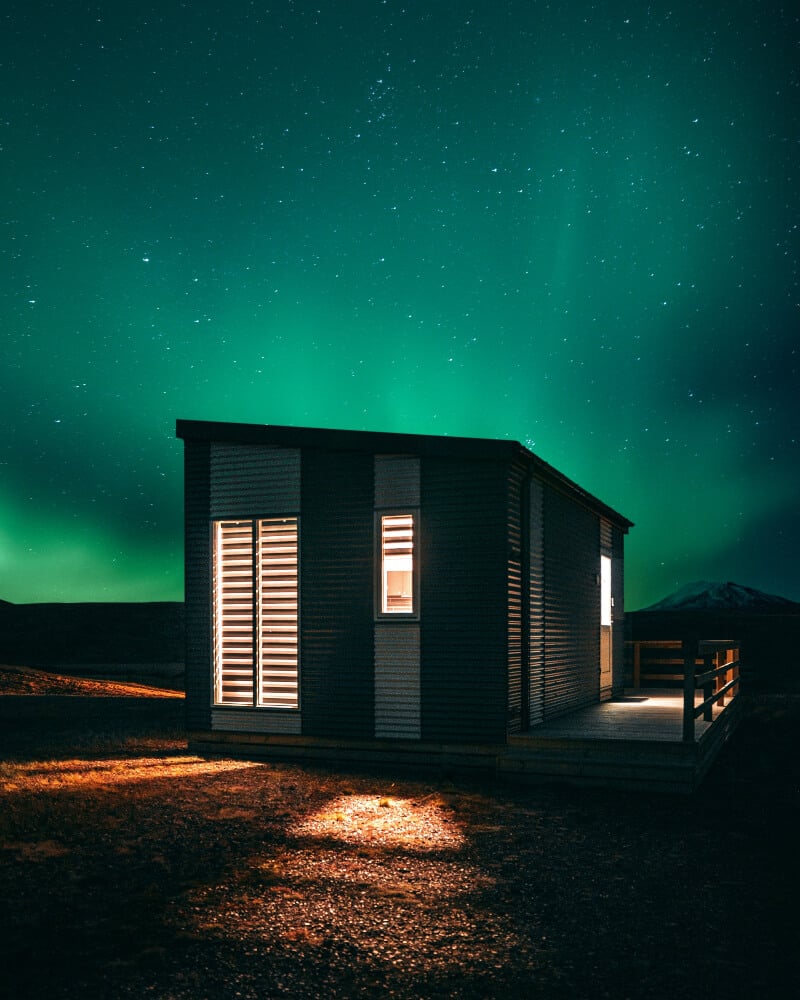 With the introduction of split houses for rent and the recognition that travelers are wanting to stay in properties for longer, Airbnb has introduced an insurance feature to protect its guests called AirCover.
After a few years of travel uncertainty, canceled flights, and ever-changing travel restrictions and Covid-19 regulations, Airbnb saw the need to reduce the risk of booking accommodation online and offer something to ease its guest's concerns about things going wrong.
AirCover provides all guests with protection across four parameters, including host cancellations, listed inaccuracies, check-in issues, and a 24-hour safety line, for every booking on the platform:
Booking protection guarantee – If your host happens to cancel your booking within 30 days of check-in, Airbnb will find you a similar or better home or will refund you the full amount you paid.
Check-in guarantee – If you struggle to physically check in to your Airbnb and the host is unavailable to resolve the issue, Airbnb will find you a similar or better home in the area for the same time period or will refund you the full amount you paid.
Get-what-you-booked guarantee – In the unlikely event that the property you booked is not at all as advertised (for example, if essential appliances like heating or ACs are broken or there are fewer rooms available than advertised), you should report this within three days, and Airbnb will set you up with a similar or better home, or refund you.
24-hour safety line – If you feel unsafe or insecure on the property, AirCover provides you with priority access to specially trained safety agents who are available 24 hours a day.
Take note that AirCover doesn't protect you from medical cancellations and postponements. In this case, you'll have to contact your host independently and adhere to their specific cancellation policies.
If you yourself are a host, AirCover provides extensive protection for Airbnb hosts, offering $1 million for liability insurance and damage protection (which includes damage caused by pets and deep cleaning fees).
The Future of Split Stays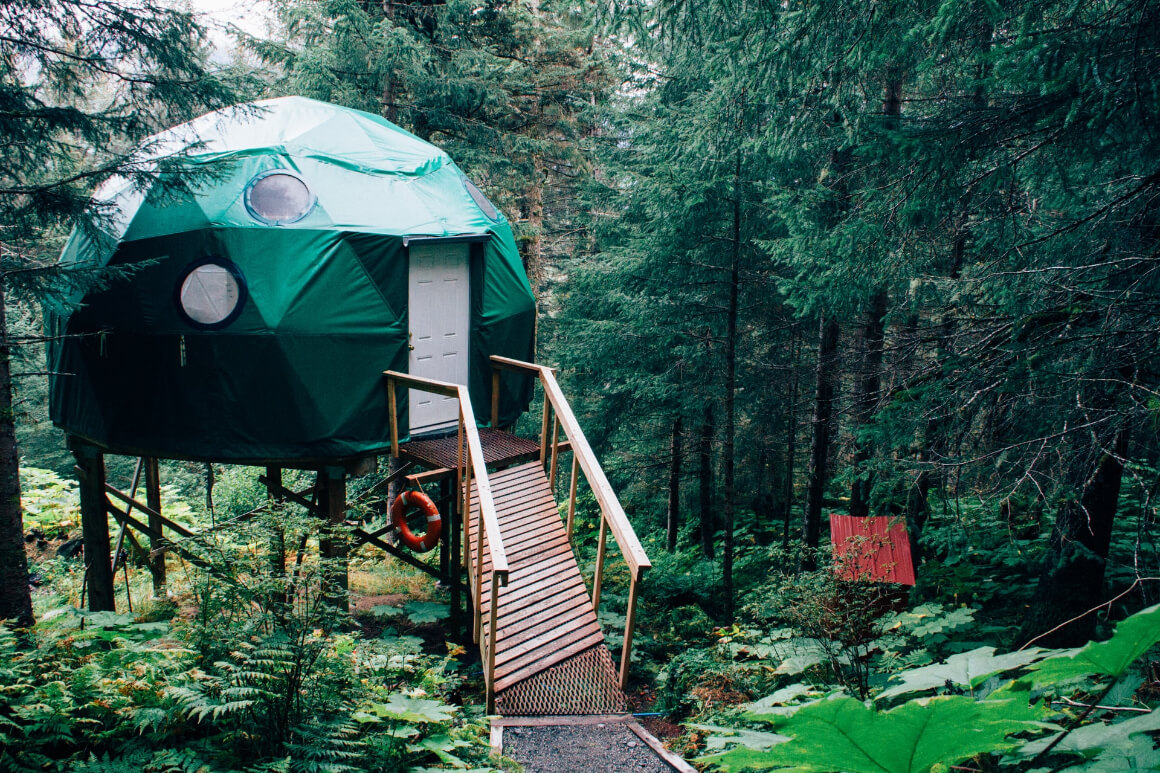 So that's everything you need to know about Split Stays! As you can see, Airbnb Split Stays offers travelers way more flexibility for long-term stays. You also have the opportunity to search across a range of options and categories when it comes to finding long-term stays.
The biggest benefit of this feature is how many more doors it opens. With 40% more options of accommodation added for extended reservations, you can finally find properties that you wouldn't otherwise be presented with using the usual date and location filters.
Airbnb has identified a niche market opportunity in a changing travel environment that helps make it easier to book long-term stays.
Although the company is still working on perfecting the feature, there's no doubt that Airbnb Split Stays is a game-changing step in the right direction for the company and all other accommodation booking platforms.
---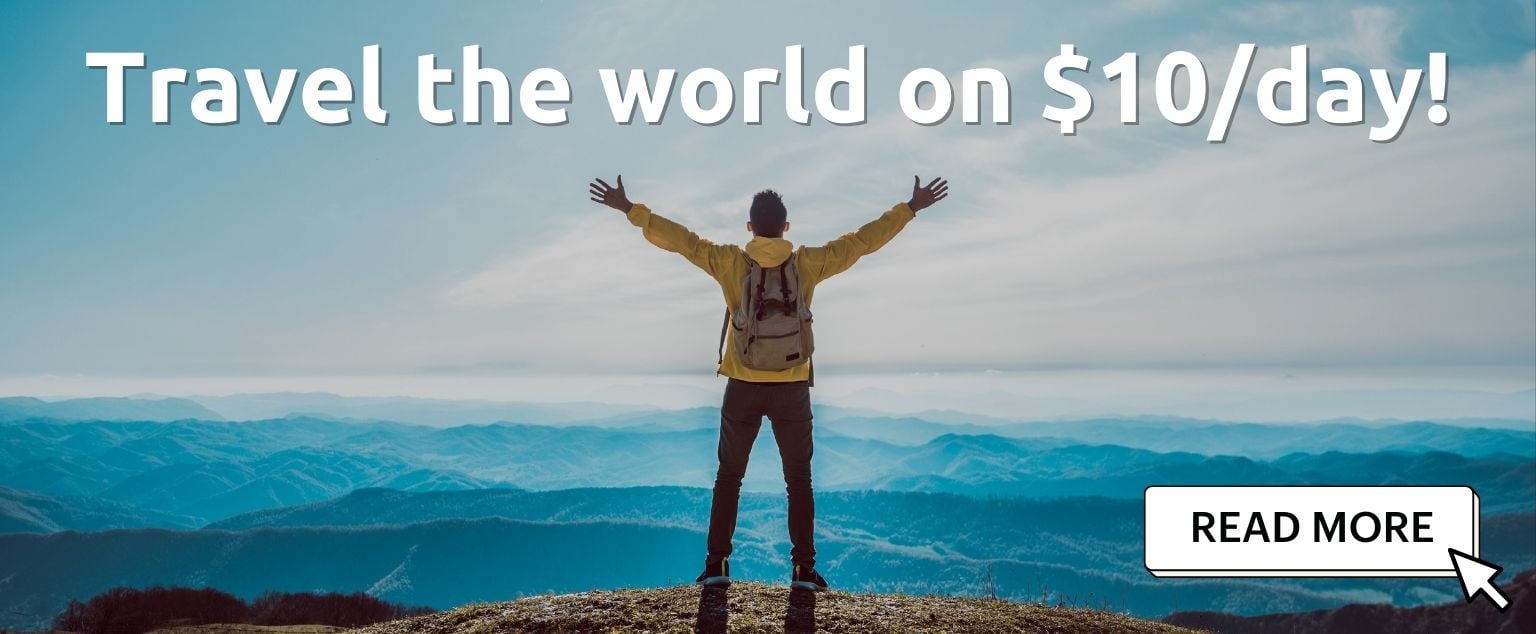 And for transparency's sake, please know that some of the links in our content are affiliate links. That means that if you book your accommodation, buy your gear, or sort your insurance through our link, we earn a small commission (at no extra cost to you). That said, we only link to the gear we trust and never recommend services we don't believe are up to scratch. Again, thank you!