Whistler is in British Columbia, Canada and is known for its incredible alpine skiing and snowboarding in the winter and mountain biking and hiking in the summer. When you see a photo of Whistler, you might even give a whistle… it sure is gorgeous up there.
When you're looking to visit Whistler, you might be afraid at the expensive hotel prices or maybe you quiver at the exorbitant resort room rates. Kiss those worries goodbye and say hello to the amazing world of Airbnbs in Whistler!
I've discovered the best Airbnbs in Whistler. You've got that right folks! I did all the work for you. Here is my list of the top 15 most incredible Airbnb rentals in Whistler. I even separated it by categories, that differ depending on variables like budget and your travel group sizes. Let's dive in!
Of course, if you're visiting Whistler you're here to enjoy outdoor activities, check out the stunning scenery, and enjoy the laid-back vibe of the town itself! You'll find the best properties on Airbnb are perfectly set up as a home base to do all of that.
Whistler is a destination for travellers the world over, which means that there is also no shortage of sparkling-clean and well-appointed properties here – you're definitely a long way from a surf shack on the beach here!
As of July 2022, Airbnb has over 70,000 guest reviews for properties in Whistler, and the average rating is 4.8 / 5. While this does mean that you won't struggle to find good Airbnbs in Whistler, finding the best of the best is another story.
Most of the best Airbnbs are located in the best neighborhoods in Whistler. This means you'll be within walking distance of many of the top attractions, and best restaurants and bars. They also offer unrivaled views, and luxury amenities and if you're lucky, be in a ski in/ ski out location near the slopes.
Here are the most common types of vacation rentals in Whistler you can expect to find.
Apartments and Condominiums
Whistler has been quickly developing over the past few years to serve increasing tourist demand – and that means lots of apartment blocks and condos! Don't worry, though – these are soulless glass boxes.
Whistler is a ski town straight off the back of a postcard, which means that even new builds here are cozy and rich with character – and many are right off the town's main street for easy access to bars and restaurants.
Condos usually come as an entire rental unit so you have all the privacy you could ask for. They are fitted with kitchens, modern bathrooms, and cosy living areas. You'll also likely have shared facilities in the building such as a fitness center or swimming pool. Plus, the taller towers will give you awesome views of Whistler's stunning vistas all year round.
Ski Chalets
It doesn't get more classic Whistler than an old-school ski chalet, so if you're in a group I'd highly recommend opting for one of these rustic super-cottages that will sleep your whole crew.
These have a definite cottage vibe, with no shortage of Canadiana decor, exposed log walls, and cozy couches around the fireplace.
You'll likely be farther from town in a bigger property like this, but that means you'll be closer to a lot of the big mountains and many of them have ski in/ ski out locations, so you won't need to carry your skis very far – and you won't bother your neighbours on late nights.
Townhouses
Like condos, townhouses are springing up all the time – a perfect place to stay if you need a few more bedrooms for a big group, or you just want your own space. Most of these vacation rentals come as an entire townhouse, meaning you don't share with other travellers. This is great for those wanting extra privacy.
These also come fully loaded, so you'll have all the comforts of home at your disposal. A bonus? Townhouses here often come equipped with luxury features, think gardens, terraces and private hot tubs.
If you book one of these, I'd highly recommend the time-honoured Canadian tradition of rolling in the snow and jumping into the hot tub – or vice versa.
I can think of many reasons why you would choose vacation rentals in Whistler over a hotel, but if you need more persuading, here's some of the main reasons…
Local Experience: Whether your host is a private owner or a business, they'll be able to give you the top tips on what to do nearby. That doesn't just go for Whistler, but for everywhere in Canada.
Privacy: Cabins, chalets, and treehouses mean you and your companion(s) can get the break you need without anyone else interfering.
Affordability: Airbnbs offer a lot more value for money than equivalently priced hotels in Whistler. And with big group stays, you can split the cost multiple ways!
Safety: It might seem a little weird staying in someone's house; however, both hosts and guests are vetted by Airbnb reviews to ensure the safety of both. Canada is overall safe, and the Airbnb booking security just adds a little extra to it.
Airbnb Experiences: It's not all about where to stay – check out what there is to do in the area with Airbnb Experiences!
I won't make you wait any longer, here are my top Airbnbs in Whistler. From low-budget to unique and over-the-top, I've listed them all!
This cozy studio on Main Street comes with a private hot tub and a pool is one of the best Airbnbs in Whistler. Coming at nearly basement price, this darling studio apartment is a solo traveler or a couple's dream come true!
It's nestled directly in the heart of Whistler Village, so it's easy to go for a quick village stroll and be near to everything you need. From restaurants to bars to boutiques, you'll love just being so close to the Whistler Village action. You can pop into the village and then come home and get in the hot tub! Paradise!
Although it's a one-bedroom and one-bathroom studio apartment, it does come with a kitchenette and a warm gas fireplace. And guess what? You're just a seven-minute walk to the base of Whistler and Blackcomb mountain. Talk about location, location, location!
This room is slightly outside Whistler, but you won't find better value for money in the area at around $60 a night. This cozy space (complete with pets!) is perfect for visitors looking for a quiet crashpad without all the fuss and frills.
You're room is spacious and cosy, with a four poster bed and views of Mt Currie. You'll be sharing this home with your host, so you'll need to be cool with sharing a bathroom and kitchen.
On the plus side, since this property is operated by locals, you can get the inside scoop on what to see and where to go in Whistler that might not be in the guidebooks.
This homestay in Whistler is perfect for digital nomads because believe it or not, it's one of the only—and I mean only—room rentals in Whistler that has a desk area in the room and free wifi!
Moreover, this one-bedroom comes with an attached private bathroom. It's a private room in a house that is located on the quiet side of Whistler Village. Free parking and secured bike storage are available.
I love that this room comes with its own en-suite kitchenette, complete with a sink, fridge, and microwave. This short-term rental is quite the find for the digital nomads out there looking to buckle down and get to work!
If you dream of sampling a Digital Nomad lifestyle in Whistler, then this is for you.
This is the best Airbnb in Whistler for solo travelers! It's a one-bedroom in a gorgeous mountain home. It is close to Whistler Village and has ski in/ ski out facilities as Blackcomb Mountain slopes are right in your backyard!
This home is fully equipped with all that you need, from a washer and dryer to free wifi and parking, to a fully equipped kitchen. There's also a shared hot tub and pool on the property.
You'll stay in comfort and enjoy using the full facilities of this large mountain home, which makes this quite the perfect short-term rental for solo travelers out there. And if you're travelling with friends, you can sleep two more people on the pull-out couch.
This one-bedroom apartment with one bathroom is right in the heart of Whistler Village, where all the best bars and restaurants are!
Enjoy access to the hot tub and the pool, and lounge by the fireplace with a great glass of red wine in hand. You also will have access to the gym, should you wish to pump some iron or go for a run before taking the town by storm!
I love the nearby contemporary Spanish bar and restaurant, Bar Oso – just perfect if you're looking for artisanal tapas and chilling with friends. There's also Dubh Linn Gate Irish Pub or the energetic Tapley's Neighborhood pub if you're feeling like something a little more raucous.
Whatever your vibe, this short term rental in Whistler will put you close to all the best bars and pubs Whistler has to offer!
This Whistler apartment is absolutely incredible for couples looking for a romantic getaway. It is beyond charming, with hardwood floors, exposed brick walls, and a fireplace. You'll be snuggling up in comfort in this chic studio apartment.
There is also a darling little patio, so you can enjoy a cup of cocoa or a bite to eat outside breathing in the fresh mountain air. You will have access to the pool, a gym, and of course, a washer and dryer. I love the self-check-in feature as well, which makes staying in this Whistler apartment as easy as pie!
You'll be located in the neighborhood of Florence Peterson Park, which is just mere steps away from the Whistler Village. Perfect to be close to the action, but not caught up in the hubbub of it! This short-term rental will have you and your significant other dreaming of moving in permanently to this slice of Whistler paradise!
This one bedroom and one shared bathroom is a wonderful Whistler homestay option for those who are looking to be located right in the heart of Whistler Village.
This rental is actually adjacent to the Whistler Olympic Plaza and sits directly above many wonderful shops and restaurants. Enjoy the large windows and this small, bright room rental. You're welcome to use the kitchen to its full capacity— so get ready to cook up a storm! Or maybe just a pot of pasta…
This is a one bedroom Whistler homestay that is tucked directly into nature itself. The views from your windows won't be filled with streets, cars, and pedestrians, but rather the glorious snowy mountains and enormous dark green trees.
Specifically, this homestay in Whistler is located in the Taluswood, mountainside development, just a 15-minute walk to Creekside Village and the Creekside Gondola, and a 5-minute drive to Whistler Village.
Free parking is available, and guests are invited to use the hot tub. The host requests minimal use of the kitchen. Specifically, guests are able to use the fridge and prepare a light breakfast.
This is a two bedroom and two bathroom condo that is located in the Blackcomb Benchlands which gives an incredible mountain view right from the private balcony. There is a heated swimming pool and two hot tubs available for usage.
Make sure to take advantage of cooking in the full kitchen and cozying up next to the gas fireplace. Additionally, there is a free shuttle that goes to Blackcomb Village, however, it's just a quick walk away if you wish to get a nice walk in!
Believe it or not, this is a one-bedroom and one-bathroom rental that truly does give a lot of bang for its buck! It is a deluxe condo that is perfect for the ultimate luxury Whistler stay.
The hosts can offer their guests exclusive discounted lift tickets, and complimentary bike and ski valet, as well as concierge services. Enjoy lounging on your own rooftop with a private hot tub in this incredible slope-side location.
There are not many Airbnb options that put you right on the slopes itself! One thing comes to mind when we think of this luxury Whistler Airbnb: W-O-W!
This is an incredible Airbnb in Whistler for families. Complete with high vaulted ceilings, and spacious common areas, you won't feel cramped in this mammoth home. The huge windows let in a lot of natural light and do show partial views of the mountains.
While it may not be in a ski in / ski out location, it is situated right next door to the Chateau Whistler Golf Club, the house is also a less than 10-minutes walking distance to the Ski Gondola and ski learning area if you're little skiers are going to ski school!
There are bunk beds as well as an enormous kitchen to cook in. You and your family will love staying at this Whistler dream home!
This Airbnb in Whistler is the perfect place for you and your friends to stay in! It's a spacious condo right in the Blackcomb Benchlands and is located slopeside. There is a full kitchen, complete with a blender— perfect for margarita making! Enjoy this two-bedroom and two-bathroom condo and soak up the mountain paradise.
I love that this suite is on the fourth floor and offers forest views from the private balcony. You'll feel truly at home in the mountains All guests can enjoy access to the swimming pool, hot tub, and fitness facility.
Since this Whistler apartment is located mere yards from the Blackcomb Village, you'll be able to enjoy epic night outs with your friends and take advantage of all the restaurants, cafes, and bars there!
This one-bedroom and one-bathroom condo can host four guests. Although it's only a one-bedroom with a king bed, there is also one queen-sized sofa bed. This Airbnb in Whistler has been tastefully designed and has a welcoming and warming feel.
It is situated in the Upper Village area of Whistler and has easy access to all the skiing, hiking, and biking trails! In fact, it's only a 5-minutes walking distance to the base of Blackcomb Mountain and just a few more minutes to walk to the Upper Village restaurants and shops.
There is a free shuttle that will take you to Whistler Village center, or you can just walk for 15 short minutes yourself!
You know what will make all your friends happy? Access to the outdoor heated swimming pool, hot tub, dry sauna, and the gym! With so many awesome amenities at this rental, you and your friends will feel like kings and queens.
Another Great Apartment in Blackcomb | Stylish Condo
This one-bedroom apartment with one bathroom is stylish indeed. Expect chic Pinterest-worthy art pieces and faux-fur blankets that fill this apartment to the brim with cool vibes.
It's located right in the heart of Blackcomb, in the exclusive Benchlands. Everything is located just steps away— from the biking and hiking trails to the shops and restaurants. Even the golf course is just a two-minute walk away. In fact, it's just 50 steps to the Blackcomb Mountain ski runs!
This Whistler apartment is one of the best Airbnbs in Whistler. It has an open plan design that offers plenty of seating. Sit around the kitchen island on the barstools and enjoy a glass of wine, or whip up a meal in the gourmet kitchen. I love this Airbnb also offers free secure underground parking and lots of storage for sports and ski equipment.
Best Luxury Chalet in Whistler | Alta Lake Chalet
If you (and 16 of your closest friends) want to splash out to stay like a celebrity for a few days, this chalet is 100% the best bet.
It features 14 beds in 11 bedrooms, 12.5 baths, a huge patio with both a hot tub and cooling tub, 2 other patios (because why not!), a movie viewing room, a ridiculously appointed, fire-engine-red kitchen, a "spa room" with both a sauna and a steam room, indoor and outdoor fireplaces, multiple BBQs, cruiser bikes… need I go on?
Well, if you do end up leaving this stunning property, you'll be just 5 minutes from Whistler Village, which means you don't have to venture into the backcountry to get a seriously spacious Airbnb.
I love the minimalist color palette of this beautifully-appointed Airbnb Plus. Located in Whistler Village, you're steps from the lifts.
You're also in a quiet area of the building, so couples and families will love the peace and quiet this location offers. You'll also love the full kitchen and in-suite laundry – both handy if you're travelling with kiddos.
You'll also have the option to hang out in the building's 10-person hot tub – a classic way to make new friends in a skiing village.
I'm obsessed with this Airbnb. If you're on a romantic getaway and want to splurge, this light and airy penthouse is a perfect option, but space will sleep up to 4 thanks to the pull-out in the living room. The furniture is clean and modern, so if you're looking for something more contemporary than a classic lodge vibe, you'll love this space. I love the balcony among the treetops, too!
The 12-foot ceilings have a sunny south-facing view, so you'll be able to see a lot of those famous Whistler vistas day and night.
You're also a stone's throw from the main strip and many ski lifts, so you can leave your car in the free parking provided and walk everywhere. With a 4.9/5 rating and over 500 reviews, you know this spot is going to be good.
This one-bedroom and one-bathroom Whistler apartment will charm the socks right off of you. Even though it's a one-bedroom apartment in Whistler, it comes with a pull-out couch bed complete with memory foam!
It's an incredible find as it's a penthouse suite right in the center of Whistler Village. Although you're in a central location, you'll still feel almost encased in nature and will feel cozy and tucked away from it all. Additionally, the huge windows offer gorgeous views of the surrounding forest. The building has a swimming pool, hot tub, and gym that guests are encouraged to use.
There is also secure ski and bike storage available on the bottom floor. Parking is available, however, it is at an added fee.
Have you booked an Airbnb experience yet? Lots of travellers still aren't taking advantage of all the high-quality, easy-to-book and fun local tours, classes and activities available on the very same platform where they book accommodations.
Even better, lots of Airbnb experiences aren't run by huge tour companies, but by locals – that means smaller and more intimate groups, passionate guides, and out-of-the-box experiences that are rooted in local knowledge.
Plus, you can manage everything right from the Airbnb app – no annoying text chains, emails, and saving tickets to your camera roll. Sweet!
Sound too good to be true? Not even! Keep scrolling for 3 can't-miss Airbnb Experiences in Whistler, British Colombia.
$160/person
3 hours
Up to 4 guests
Ice fishing is a pretty unique experience – there aren't too many countries that make it accessible to visitors, and even fewer that have it on offer driving distance from your accommodation.
This tour, run by two local and highly experienced fishing guides, is the perfect way to get acquainted with this Canadian pass-time. Don't worry, the fishing huts are surprisingly toasty!
$92/person
3 hours
Up to 12 Guests
British Colombia is well known for its wildlife, not just bears and Eagles, but marine life too. One of the most breathtaking spots to see whales, dolphins, and orcas from Howe Sound, a short distance out of Whistler.
On a sailing trip, you'll not only experience the thrill of sailing but witness breathtaking views of the Coastal and Tantalus mountains. The sailing trip takes you passed the legendary Stawamus Chief granite monolith and Shannon Falls.
If you've never been sailing before, don't worry, you'll learn all you need to know from your experienced guide. You can be as hands-on as you want, or just sit back and admire Canada's southernmost fjords.
$97/person
1.5 hours
Up to 7 Guests
Chances are, if you're heading to Whistler, you're coming to see the beautiful lakes and natural scenery. What better way to experience these views, than by soaking them up from a kayak or canoe in the middle of Alta Lake.
If you've never been kayaking before then don't worry, because this activity gives you all the briefings and instructions, as well as equipment, you'll need. Accompanied by a local guide and expert, you'll have the best views of the Whistler and Blackcomb mountains, and see incredible wildlife.
Plus, you'll get to enjoy some refreshing fresh lemonade when you get back to the dock.
Here's what people usually ask us when they look for vacation homes in Whistler.
Don't Forget Your Whistler Travel Insurance
World Nomads' mission is to support and encourage travellers to explore their boundaries. They offer simple & flexible travel insurance, and safety advice to help you travel confidently.
They've been doing it since 2002 – protecting, connecting, and inspiring independent travellers just like you.
Get a quote below or read our in-depth review!
World Nomads provides travel insurance for travelers in over 100 countries. As an affiliate, we receive a fee when you get a quote from World Nomads using this link. We do not represent World Nomads. This is information only and not a recommendation to buy travel insurance.
Whistler, British Columbia, Canada is quite the place to head off to for a ski or mountain getaway! With incredible ski slopes and plenty of hiking and biking trails in the summer, I'm sure you'll fall in love with Whistlers resplendent natural beauty.
I hope that you found an Airbnb in Whistler that took your breath away and would be the perfect stay for your getaway. Whether you fell in love with a charming Whistler homestay or you opted for a more luxurious apartment in Whistler, I know that you'll enjoy all the incredible views— almost no matter where you decide to stay!
If you are about to partake in the amazing adventurous activities that Whistler has to offer, from hiking to skiing, you might want to get a quote from the leading travel insurance provider out there, World Nomads.
---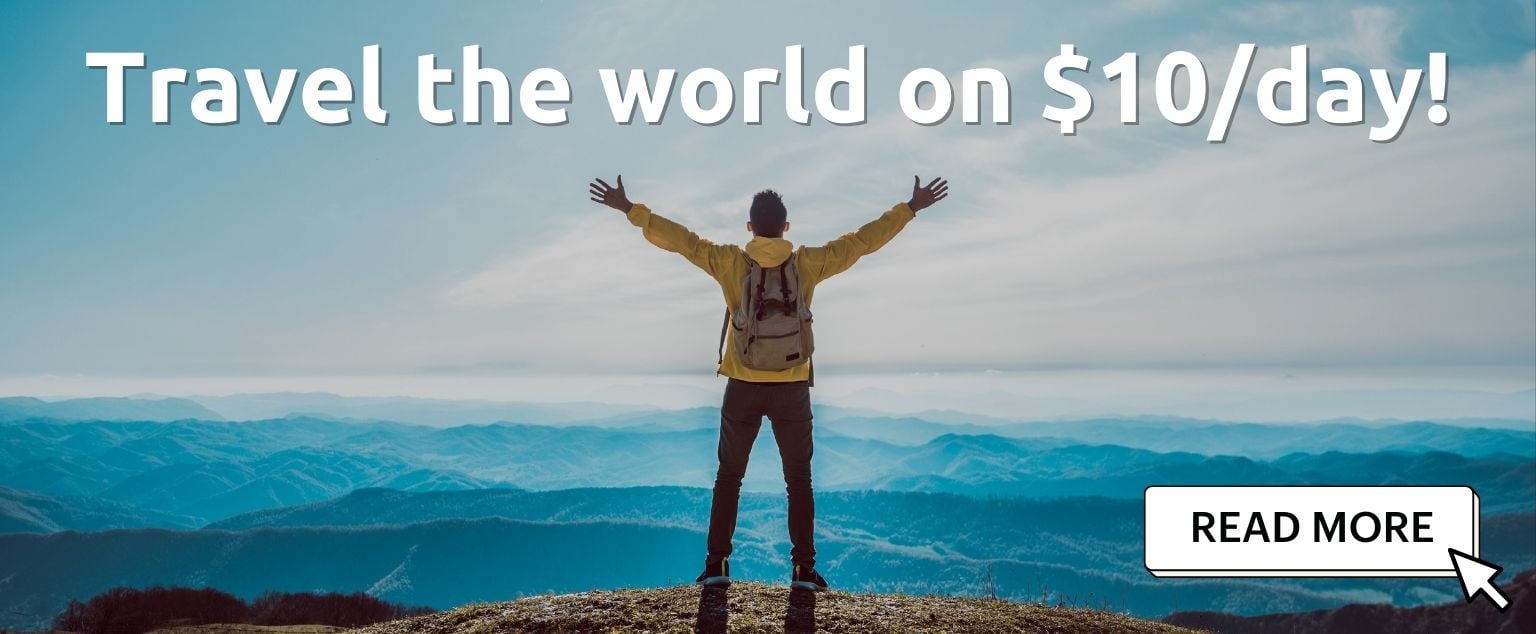 And for transparency's sake, please know that some of the links in our content are affiliate links. That means that if you book your accommodation, buy your gear, or sort your insurance through our link, we earn a small commission (at no extra cost to you). That said, we only link to the gear we trust and never recommend services we don't believe are up to scratch. Again, thank you!