Backpacking Pakistan is a one-of-a-kind adventure that will change you forever.
This is a country that will raise many an eyebrow and steal many a heart… the only real danger with travel in Pakistan is not wanting to leave.
I've now traveled to Pakistan six times – most recently in April, 2021. Pakistan is my favorite country for real adventures. There's nowhere else quite like it on this Earth!
It has the most spectacular mountain ranges, timeless cities, and most notably, the friendliest people you could ever meet.
Nope, I'm not exaggerating! In all my years on the road, I've never encountered complete strangers as helpful and self-less as the Pakistani people.
Yet thanks to Western media, Pakistan's image is still misrepresented, and it still has a long way to go before it even sees the number of foreign tourist India does.
Needless to say, travel to Pakistan isn't quite as straightforward as travel in nearby Southeast Asia, and quality information isn't that easy to come by.
And so, amigo, that's why I've put together the most epic and thorough Pakistan travel guide on the internet to help you explore the greatest country on Earth.
Pack your bags, open your mind, and prepare yourself for the adventure of lifetime.
We're going backpacking in Pakistan!
Why Go Backpacking in Pakistan?
Before I went backpacking in Pakistan for the first time in February 2016, I was unsure what to expect. Pakistan travel advice from my government was basically one gigantic red X. The media has painted the country in an unfortunate light, a fact most Pakistanis are painfully aware of.
And yet, wherever I went, I was greeted by friendly faces and incredibly helpful people! Pakistanis will always help you out if you get stuck or break down on the side of the road! It also helps that many Pakistanis speak some English.
Combine that with relatively cheap travel costs, stunning trekking, the thriving Couchsurfing scene, artisanal hashish, epic off-road motorbiking trails, and BOOM! You have the greatest backpacking country of all time. For real adventurers wanting to do something epic: Pakistan is the holy grail.
As well as being one of the best places to travel in the world, the Pakistani people are very generous and you will be plied with ridiculous amounts of free food and chai. The friends I made in Pakistan remain some of the best I have made on my travels; Pakistanis have a great sense of humour and many of them are real adventure travel enthusiasts.
Plus, there is no country where it's easier to meet locals than it is in Pakistan, especially if you're travelling independently.
Pakistan is BIG and it would truly take years to see and experience everything this fantastic place has to offer. So as you might imagine, planning a trip to Pakistan can be overwhelming especially if you don't know much about the country.
But fear not, travel in Pakistan is a LOT easier than you might think. To get you started, I've put together two epic itineraries that are sure to jumpstart your Pakistan backpacking adventure.
Keep in mind that these are just general routes, never be afraid to travel off the beaten path and be sure to accept as many local invitations as you can. Spontaneous adventures in Pakistan are often the best ones!
Backpacking Pakistan 2-3 Week Itinerary – The Ultimate Karakoram Adventure
Starting in the green and clean capital of Islamabad, spend a few days relaxing before heading on the most stunning bus ride you could imagine along the magical Karakoram Highway.
After arriving in the mountains, you'll get to see the best of Hunza Valley, which is arguably the most beautiful place you'll see in all of Pakistan yet.
The first stop is the mountain town of Karimabad where you can stop for air, admire the cherry blossoms and/or fall colours, and check out the 700+-year-old Baltit Fort and be sure to catch a one-of-a-kind sunset from Eagle's Nest.
As you head north, your next stop should be Attabad Lake, which was created by a landslide in 2010. Beauty was born out of tragedy, and today the turquoise beauty is one of those famous places that is absolutely worth the hype.

Next up is the village of Ghulkin, a place that has been a second home for me. There, you can have the opportunity to trek to Patundas, a truly remarkable meadow with a trail that involves crossing a pristine white glacier.
From Ghulkin, head to Khunjerab Pass. This is the Pakistan/China border and highest land border in the world – be warned: it gets cold!
After that, make a stop in Gilgit for a night before you experience the journey to the Fairy Meadows for the most hair-raising jeep ride known to man! But the views you get of Nanga Parbat (the "Killer Mountain") make it all worth it.
Next up, make the very long journey down to Pakistan's cultural capital of Lahore. This was the city of Mughals and it's a must to admire their unbelievable creations. The Lahore Fort, Wazir Khan Mosque, and the Badshahi Mosque should absolutely be on your list.
Backpacking Pakistan 1- 2 Month Itinerary – Gilgit Baltistan & KPK
As with the first Pakistan itinerary, you're going to want to land in Islamabad where you can check out the Margalla Hills and the Faisal Mosque. the oldest metro in South Asia. Next, pop over to Peshawar, South Asia's oldest metro.
Peshawar is home to some of the most hospitable people in all of Pakistan and has the best meat maybe ever. Stroll through the old city and visit the Mohabbat Khan Masjid and the famous Sethi House for some living history. You can't leave the city without having the best karahi of your life at Charsi Tikka.
After Peshawar, make your way to Kalam in Swat Valley. What might seem like a tourist mess at first will quickly become one of the most beautiful places you'll see in Pakistan. Next, take a shared public jeep from Utror over the magnificent Badogai Pass to the town of Thal.
Scenic vibes continue in the Kalash Valleys and throughout Chitral. You'll see that best displayed in Booni, a beautiful town famous for its Qaqlasht Meadows.
Region switch incoming: Cross into Gilgit Baltistan by way of the Shandur Pass, a beautiful grassland that sits at over 12,000 feet.
Your first stop in GB should be Phander, a village in the Ghizer District famous for its surreal blue rivers and lakes that put Attabad to shame. Now make your way to Gilgit City, a place that's really for nothing else but resting, before heading towards Skardu and the marvellous Baltistan region.
From the main city of Skardu, you can explore the Katpana Desert and if you have some good hiking boots, perhaps one of the many, many treks.
Now that you've fully explored Skardu it's time to for the engineering marvel that is the Karakoram Highway. Follow itinerary #1 from Hunza to Fairy Meadows to really get a heavy dose of mountain magic before making your way back to Islamabad.
Travelling in Pakistan is like travelling to multiple different countries at once. Every few hundred kilometres, languages and traditions change. It's a delicious blend of old-meets-new and is a land that is teeming with diversity.

Each region has something unique to offer and something new to explore. From cities to meadows to everything in between, here are spots you just can't miss while backpacking in Pakistan.
Backpacking Lahore
Lahore is the Paris (of sorts) of Pakistan and the starting point for many a Pakistan backpacking adventure. It's also one of my favourite cities in the world. The colours, the sounds, the smells, the vibrant-in-your-face-ness of it all is unlike any other city in the world.
Be sure to visit the Badshahi Mosque, which is one of the most impressive sites in Lahore and the seventh largest mosque in the world.
The courtyard can accommodate 100,000 worshippers and the attached museum contains many holy relics belonging to the Prophet Mohammed.
Another must-see is the Wazir Khan Mosque, which is located in Lahore's Old Walled City.
The best dinner view in town is from the impressive Haveli Restaurant where you can watch the sun sink behind Badshahi Mosque and feast on traditional Mughal cuisine. This city is a true foodie paradise so don't miss out on the MANY incredible restaurants in Lahore.
For a truly unique night out, be sure to track down a Sufi dhamal – there is one every Thursday at the shrine of Baba Shah Jamal and the shrine of Madho lal Hussain, too. Lahore has everything, even underground raves, and its very own Eiffel tower…
When it comes to finding accommodation in Lahore; It's easy to find a Couchsurfing host, which is the best way to experience the city. Butttt, you can always check out a wicked hostel or Airbnb too.
Backpacking Islamabad
The capital of Pakistan is a wonderfully clean and beautiful city and has a few sites worth visiting!
Centaurus Shopping Mall represents your last chance to stock up on anything you may need in the mountains. If you fly into Islamabad, a taxi from the airport to the main city is now set at 2200 PKR ($12.50 USD), though you can try to get it down to 1800 PKR ($10).
Other must-dos in Pakistan's cleanest city include hiking in the lush Margalla Hills, visiting the incredible Faisal Mosque (one of the largest in Pakistan) and checking out the historic Saidpur Village, which has an old Hindu temple.
While Islamabad can seem quite sterile, its "sister" city Rawalpindi is a lively, old Pakistani city full of character, history and delicious food.
I highly recommend taking a day trip there as it's no more than an hour's drive from Islamabad. The Raja Bazaar and the beautiful blue and white Jamia Masjid are great places to start.
Due to the city's location, you can easily take a long day trip (or two-day trip) to the mammoth Rohtas Fortress. It's between Islamabad and Lahore and it is possible to hitch there in just a couple of hours.
While I was staying in Pakistan, I found a Couchsurfing host with no problems. For cheap backpacker accommodation, I definitely recommend staying at Islamabad Backpackers aka Backpacker Hostel.
Backpacking Gilgit
Gilgit will likely be your first stop while travelling on Pakistan's glorious Karakoram Highway. While the small city has some nice mountain scenery, there's nothing much to do here besides get supplies and a SIM card.
As far as accommodation goes, your best bet in Gilgit City is Madina Hotel 2, which is located in a quiet section of the city with a nice garden and friendly owners. Madina Hotel 1 is another budget backpacker option in Gilgit's main bazaar.
If you have a larger budget (or high-quality backpacking gear), The Karakoram Bikers also have a comfortable homestay in the peaceful Danyore section of Gilgit called Five Giants.
From Gilgit, there are several nearby places to visit before heading deeper into the mountains. Naltar Valley is a slice of heaven less than 30 km from the city.
Turn off the KKH here and then either drive by motorbike or take a shared 4×4 jeep along the challenging gravel mountain road to Naltar itself – this will take a couple of hours.
Naltar is blessed with beautiful lakes and atmospheric weather conditions that include snow in winter. It's especially magical to visit after a recent storm.
Backpacking Fairy Meadows in Gilgit
What is perhaps Gilgit Baltistan's most famous tourist attraction can also be found near Gilgit, and despite the popularity, it's absolutely worth the hype.
To being the iconic trek to Fairy Meadows, catch a two and a half hour minibus from Gilgit to Raikot Bridge (going towards Chilas City) for 200-300 rupees.
You will then need to arrange a jeep to take you to the trailhead, which costs an eye-watering 8000 rupees.
From the trailhead, it's a two to three-hour hike to The Fairy Meadows. The Fairy Meadows is one of the most stunning places in all of Pakistan and you can camp here relatively cheaply if you have a good backpacking tent.
Rooms are available here but are expensive – starting at nearly 4000 rupees a night and rising all the way to 10,000 rupees or more. Definitely not backpacker-friendly.
Despite the expenses required, it is well worth it to view Nanga Parbat; the 9th highest mountain in the world. You can trek to Nanga Parbat's base camp and do plenty of other awesome treks in the area.
I strongly recommend making the effort to trek to (and maybe even stay at) Beyal camp – fewer people and more awesome views. If possible, bring a portable camping stove, a tent, and supplies. You could easily spend a few days up there.
I managed to camp at Nanga Parbat Base Camp one night in September. It snowed a tiny bit and was cold but also, freaking awesome.
Backpacking Hunza
The highlight of Pakistan travel and the jumping-off point for many fantastic treks, exploring Hunza Valley is an absolute must.
Two of the most famous places to visit in Hunza are the 800-year-old Baltit Fort in Karimabad and the Altit Fort in Altit, which is a few km from Karimabad. You could easily spend a few days wandering around the cobblestone streets and going on day hikes.
If you have a motorbike, I highly recommend an EPIC day trip to the Hopar Glacier in Nagar Valley. The roads are gravel and bumpy but the payoff is huge – stunning views and epic off-road riding! You could also arrange a 4×4 jeep to do this but it's a lot of fun on a motorbike.
Aliabad is the main bazaar town in central Hunza. While there's nothing much to do here, there are some delicious cheap restaurants that you definitely won't find in Karimabad.
Must-tries are the locally owned and operated Hunza Food Pavillion, Highland Cuisine, and Goudo Soup, which has been a local staple for decades. The overpriced food in Karimabad just can't compare.
You can also visit Ganish Village, which is very near to the deviation that goes towards Karimabad. It's the oldest and first settlement of the ancient Silk Road.
For some of the most stunning views in all of Hunza, get a taxi to drive you up to what's known as the Eagles Nest in the village of Duikar for sunrise or sunset.
Backpacking Gojal (Upper Hunza)
After spending a few days in Central Hunza, get ready for even more jaw-dropping mountains and bucolic scenes.
First stop: Attabad Lake, a turquoise blue masterpiece that came about after a 2010 landslide disaster that blocked the flow of the Hunza River.
Continuing along epic KKH, now it's time to spend some time in Gulmit. Here you can sample great local food atbackpacker-friendly prices at the Bozlanj Cafe and enjoy the Gulmit Carpet Center, which is a great place to meet with women from the area.
Your next stop should undoubtedly be my favourite village in Pakistan: Ghulkin. Ghulkin is right next to Gulmit, but is seated high up and far away from the road. It's a perfect place to wander through, especially with an amazing travel drone.
Keep heading north on the KKH (hitchhiking is best for this as there's no official transport) so you can visit the famous Hussaini Suspension Bridge.
After admiring the majestic Passu Cones, make your way to the Khunjerab Pass, the highest border crossing in the world and an incredible feat of human engineering.
It's expensive to rent a car for the return trip – 8000 PKR ($45 USD) – and there is no public transport that I could find, which is yet another reason to get a motorbike 😉
Foreigners will also have to pay an entrance fee of 3000 PKR ($17 USD) as the border sits within a national park.
If you're feeling adventurous, I highly recommend you get off the beaten path by visiting one (or more) of Upper Hunza's side valleys.
Chapursan Valley and Shimshal Valley are both great choices and can be reached within 5 hours of turning off the KKH. Public transport is available for both which you should be able to arrange at your guesthouse.
Backpacking Skardu
The town of Skardu is a popular backpacking hub and many travellers in Pakistan will find themselves here.
As of December, a brand new highway is set to be finished that will make the drive from Gilgit to Skardu just 4 hours. Beforehand, it could take more than 12! You can easily reach Skardu from Gilgit via shared public transport for around 500 PKR ($3 USD).
In all honesty, I recommend spending less time in Skardu itself as it's a dusty place devoid of many attractions. There are a few points of interest in Skardu like Skardu Fort, the Mathal Buddha Rock, the Katpana Desert, and the Masur Rock but you only need a few hours or minutes even to visit these.
Other notable spots in the Skardu region include the Khaplu Fort, Blind Lake in Shigar and Upper Kachura Lake where you can swim in the lake and dine in a local restaurant on fresh-caught trout. You can also dive into the truly endless trekking opportunities. The trek to Barah Broq is 2-3 days and is secluded and stunning.
If you're looking to get off the beaten path in Pakistan, don't miss Hushe. This small village is the last place on the tourist trail that offers any sort of attraction. The potential adventures found in the Hushe Valley though are among the most thrilling in the country.
Hushe is an alternative starting point for many of Pakistan's greatest treks including Gondogoro La, Concordia, and the Charakusa Valley. Taking part in any of these will surely prove to be among the finest moments in your life.
Much of the areas north of Hushe – including the ones mentioned previously – lie in the restricted zone of the Karakoram so you'll need to organize a permit, a liaison officer, and the proper guide to begin any of these treks.
Note that you cannot receive a permit or authorization to visit the restricted zones in Hushe itself – you'll need to organize such things beforehand.
To reach Hushe, you can hire an expensive private car or catch the local bus, which runs every other day from Khaplu. Be sure to inquire with the locals or with your hotel manager about bus departures.
Backpacking Deosai National Park and Astore
The best time to visit Deosai is between July and Mid-August when the entire plain is covered in a blanket of stunning wildflowers. This is one of the best spots in the world to view the stars and I highly recommend camping for a night.
Be careful where you pitch your tent – I was awakened by four bears a mere three meters from my camp.
It now costs 3100Rs to enter Deosai (300Rs for Pakistani citizens) and unless you have your own transport, you will need to hire a jeep.
Jeeps are very expensive but, if you haggle, it is possible to get an OK rate…but don't be surprised if you're initially quoted 20,000-22,000 PKR ($113-$124 USD.) I managed to negotiate a jeep and driver for two nights and three days, with camping and fishing equipment thrown in for 18,000 PKR ($102 USD).
We drove from Skardu to Deosai (three hours), camped a night, and then drove to Rama Lake (four hours) where we camped again.
After Deosai is the Astore Valley, the self-proclaimed "Switzerland of Pakistan." This cliche aside, Astore is certainly a beautiful place, even by Pakistani standards.You could also connect from Astore directly to Gilgit, which will be your only option once Deosai closes for the season, usually from November-May.
There are many fantastic hikes to be had here and I highly recommend visiting Rama Lake where you can view Nanga Parbat, one of the most beautiful mountains in the world. You can also do the "other" Nanga Parbat Basecamp trek, which begins from the small village of Tarashing.
Backpacking Chitral and The Kalash Valleys
Chitral is one of the most interesting and beautiful regions in Pakistan, yet only the Kalash Valleys receive any significant tourism. This means that the rest of the large district is pretty off the beaten path as far as backpacking in Pakistan is concerned…
After reaching the town of Chitral, spend a day or two checking out the nearby Chitral Gol National Park, local street food, and perhaps a polo game at the centrally located polo ground. Next, take a mini-van to the Kalash Valley of your choice.
Bumburet is the largest and most developed valley while Rumbur is historically popular with backpackers. The third valley, Birir, is the least visited and are apparently not that open to outsiders.
In 2019, the government imposed a tax of 600 PKR ($3.50 USD) on foreigners visiting the valleys. You will come across a police outpost where you will be required to pay this before continuing on.
The Kalash people are Pakistan's smallest religious community and, every year, they hold a series of incredibly colourful festivals. These three festivals occur in May, August and December each year and involve lots of dancing and homemade wine.
Backpacking Upper Chitral
While most people simply leave Chitral at this point, continuing onwards to Upper Chitral will not leave you disappointed.
Make your way to the lovely town of Booni where you can check out the extraterrestrial vibes of the Qaqlasht Meadows, a massive meadow that overlooks the town and actually has a well-paved road leading to the top.
In Booni, stay at the very backpacker-friendly Mountain View Guest House, which is run by a young guy and his family and has plenty of space for tents.
Though Booni does have an HBL ATM (HBL is usually reliable), it didn't work for my foreign card on two separate occasions. Make sure to stock up on cash in Chitral as there are no ATMs that accept foreign cards north of Booni.
After Booni, take a 2-3 local van to the sleepy town of Mastuj. Mastuj is the largest town before the Shandur Pass and is the jumping-off point for further exploration.
The Tourist Garden Inn is a fan-fucking-tastic family-run homestay that's been operating for decades. Complete with a stunning garden, this is one of the best places to stay in Pakistan for backpackers.
Pakistanis can also continue onwards to one of the most special places in the world and the most remote in Pakistan, the Broghil Valley.
Unfortunately, as recently as September 2021, foreigners are not allowed to visit this majestic place (even with a NOC) per top-level officials due to the current situation in Afghanistan. However, it is possible to visit the rustic Yarkhun Valley.
Note that the entirety of Chitral IS safe and open for foreigners up until Yarkhun Lasht. While it does border Afghanistan, the border is very mountainous, and the Afghan regions they border (Nuristan, Badakhshan, and the Wakhan Corridor) are very quiet and sparsely populated.
After exploring the most offbeat corners of Chitral, cross the Shandur Pass (12,200 ft) that connects Chitral with GB and make sure you stop to admire the Shandur Lake and the many yaks that live up there.
A jeep from Mastuj-Gilgit through the pass will take about 12-13 hours. You will also have to check out of the region at the Chitral Scouts check post.
Backpacking Ghizer
One of the largest and most beautiful districts in Gilgit Baltistan is Ghizer. This region truly looks like something out of a fairytale and shouldn't be missed while backpacking in Pakistan!
Overflowing with turquoise rivers and lakes and bright green poplar trees (that turn golden come autumn), the natural beauty of Ghizer is astounding.
Must-sees in this stunning region in Pakistan include the incredibly peaceful Phander Valley, home to the famous Phander Lake and a copious amount of trout fish. You can stay at the Lake Inn for 1500 rupees a night for a room or set up a tent lakeside.
About two hours or so from Phander is another impressive body of water, the Khalti Lake. There are numerous campsites around if you want to do more than just stop by.
Mere minutes from Khalti Lake is a large yellow bridge that will take you to a MASSIVE side valley that quickly became a favourite: Yasin Valley.
Yasin is actually massive and it can take two hours to drive from the first village to Darkot, the last. Taus is the main town while Darkot is arguably the most beautiful and is the starting point for the Darkot Pass Trek which requires a trekking permit.
After Yasin, you have yet another large side valley to explore before reaching Gilgit. Ishkoman Valley is quite near to Ghizer's largest market town of Gahkuch. Ishkoman is quite offbeat and there aren't as many guesthouse options as other areas, so being prepared to camp is definitely a good idea.
Ishkoman has several beautiful lakes you can trek to including Attar Lake (2 days) and Monghy and Shukarga Lakes which can be visited together in just 3 days.
Immit is the last village before the army checkpoint as, like Broghil and Chapursan Valleys, Upper Ishkoman also borders the Wakhan Corridor.
Backpacking Swat Valley
One of the most conservative places in Pakistan and a must-visit for keen hikers, Swat is a very interesting place indeed. Many of the women here are in fully clad burqas and many of the men are not used to seeing a women's face.
I highly recommend backpackers wear conservative clothing while travelling in Swat to be respectful of the culture and to avoid unwanted attention.
The main towns are Mingora and Saidu Sharif but the real beauty of Swat is to be found in the forests and villages.
Swat Valley was once the cradle of Buddhism and is still littered with important Buddhist monuments and relics. The most impressive of the Buddhist monuments is the towering Jahanabad Buddha, try to catch it for sunset.
Whilst around Mingora, be sure to visit Udegram, an ancient Mosque, as well as Malam Jabba; the best place in all of Pakistan to catch some powder and strap on your skis.
Next up head to the beautiful valley of Kalam. While it might seem touristy at first, it's very easy to get off the beaten track. Take a day trek to Desan Meadows and admire the beautiful deodar-filled Ushu Forest.
Serious trekkers can opt for the multi-day hike to the remote Kooh/Anakar Lake which takes about 3-4 days from the Anakar Valley near Kalam town.
Closer to the lush village of Utror, you have tons of aquatic trek options like the Spinkhor Lake or the Kandol Lake which has sadly been kinda ruined by a recently built jeep track.
I spent an incredible, yet arduous, couple of days trekking around Bashigram Lake near the village of Madyan where I stayed for free with local shepherds.
Backpacking Karachi
Pakistan's city by the sea is home to more than 20 million people and is a melting pot of cultures and foods. Though chaotic and crazy by all means, you have to go to Karachi in order to say that you've seen all of Pakistan.
Head to the crazy ad iconic Clifton Beach around sunset for a beach experience you won't soon forget. Let's just say Clifton isn't for swimming…
If you are into swimming, you can head to one of the more secluded beaches farther away from the city like Turtle Beach or Hawke's Bay.
As far as places to visit in Karachi go, check out the historical Mohatta Palace and the Quaid Mazar. What really makes Karachi sand out is its culinary scene.
Check out Burns Road for some delectable street food experiences, though any street in Karachi is bound to give you those.
What's really interesting about Karachi's location is its proximity (around 4 hours) to Balochistan, Pakistan's majestic coastline that absolutely puts any place in Oman to shame.
Though foreigners technically need a NOC to visit Balochistan, many have been able to camp in places like Hingol National Park and Ormara Beach with the help of local contacts.
Getting Off the Beaten Path in Pakistan
As Pakistan is just starting to see an uptick in tourism, it's very easy to get off the beaten path. Foreign and domestic tourists typically tend to follow a specific route, so as far as you deviate from that, you good!
To avoid chaotic scenes of mass tourism, I recommend you skip Murree, Naran, and Mahodand Lake. All three of these have much cooler places nearby. For example, instead of the trashed Mahondand Lake, go on a real trek to Kooh Lake which is also in Swat Valley.
Another region that I love dearly is Upper Chitral, namely, the Yarkhun. There's not much to do here but sit back and enjoy nature and villages that remain completely unspoiled. Aka the best type of places if you ask me.
Travelling by motorcycle is another way to see Pakistan from a new perspective. You can stop anywhere, and sleep anywhere provided you have a quality motorcycle camping tent.
Pakistan is filled with epic things for backpackers to do, and many are free or close to free. From multi-day treks on iconic glaciers to wild religious Pakistan festivals and underground raves, everything is possible in Pakistan.
1. Trek to K2 Base Camp
The journey to K2 involves a 2-week trek (doable in 11 days if you are super fit) leading to the base camp of the second-highest mountain in the world.
Perhaps one of the most demanding treks in Pakistan, the expedition will take you to a peak elevation of 5000 m and will allow you to get up close and personal with some of the world's wildest mountains.
2. Stay with a Local Family
Pakistani locals are some of the most hospitable people in the entire world. Spending time with a family in a small mountain village will give you insights into their daily life as well as a chance for you to connect with them on a deeper level.
Travelling in remote or rural areas in Pakistan almost guarantees you'll receive some sort of an invitation into a home. Accept it! Meeting locals and experiencing real life in Pakistan is better than any possible tourist attraction.
3. Visit the Old Mosques in Lahore
Lahore is home to some truly incredible historical mosques, including many from the Mughal era.
Stepping foot into these historical holy places feels like stepping back in time. In fact, one of the oldest mosques in Lahore dates back to 1604.
Can't miss stops in this lively city include the Badshahi Mosque, the Wazir Khan Mosque and the Begum Shahi Mosques.
4. Hike as Much as Possible
Trekking in Pakistan is a paradise for adventurers as the country literally has every variety of hikes you can imagine.
From multi-week expedition-style hikes like the journey to K2 Basecamp to epic day trips – Pakistan has a trek for everyone. One of my favourites includes the trek up to Patundas Meadows near Passu in Hunza Valley.
5. Drink Wine in the Kalash Valleys
The Kalash Valley is probably the most unique cultural enclave in all of Pakistan. The Kalasha people have a centuries-old culture based on an ancient form of animism.
They hold epic festivals, speak a unique language – and yes they even make their own delicious wine (most Kalash are non-muslims.)
6. Go on a Tour
As epic as solo travel in Pakistan is, sometimes it makes more sense to book a Pakistan adventure tour.
This is especially true if you want to trek in Central Karakoram National Park. Since the area is restricted, you need to be sponsored by a tour company anyways. This includes the iconic trek to K2, the 2nd highest mountain on Earth.
A tour can also be useful for those short on time or who aren't quite ready to embark on solo travel in Pakistan.
7. Explore Peshawar's Qissa Khwani Bazaar
Peshawar is one of the most captivating cities you can imagine, and it also happens to be the oldest in South Asia. The Qissa Khwani Bazaar in the Old City has some of the best street food around and tons of opportunities for epic travel photography.
Peshawaris are some of the friendliest people in Pakistan, and you'll certainly receive tons of invitations for kahwa, the local green tea. Accept them, but be warned, ingesting 12 cups of kahwa in a few hours can be very dangerous…
8. Eat Your Heart Out
The food in Pakistan is great. If you are a fan of BBQ, rice dishes, curries, sweets, and greasy flatbreads, you are going to love the food here.
Even though Pakistani cuisine tends to be meat-heavy, there are also plenty of options for vegetarians. Vegans may have a difficult time as almost all dishes that don't contain meat contain dairy.
9. Attend a Sufi Dance Party
Sufi music has deep roots all across South Asia, and Sufism in Pakistan is thriving. If you want to truly have a crazy night in Pakistan, make sure you're in Lahore on a Thursday night.
Around 7 PM, Sufi devotees perform dhamal, a form of meditative dance usually accompanied by copious amounts of hashish. The Madho lal Hussain shrine is one of the best places to catch Sufi dhamal in Lahore.
10. Drive the Karakoram Highway by Motorbike
The Karakoram Highway (KKH) is an engineering marvel – stretching hundreds of kilometres from the lowlands to the China border at 4,700 meters. The section that begins from Gilgit City one of the most scenic roadways in the world and is the best place to drive in Pakistan.
While a lot of accommodation in Pakistan that will actually accept backpackers is pricey, there are many exceptions, and overall accommodation in Pakistan is still cheap.
The best price you can typically get for a private room is currently around 2000 PKR ($12 USD), though this will be harder to find in cities. Even so, there are places where you can bargain to around 1000 PKR ($6 USD).
I highly recommend that you use Couchsurfing in Pakistan wherever possible, you'll meet some amazing people, I personally have and know many other travellers who say the same.
A hidden secret to keeping accommodation costs low while backpacking Pakistan is by having a quality tent and a thick sleeping mat fit for adventures. Because a trip to Pakistan absolutely guarantees those.
In Pakistan, it's extremely normal to receive invitations to stay in locals' homes. While this is especially common in more remote areas, I've even had it happen in Lahore. Accept as many of these as you can. It's an unparalleled way to experience daily life in Pakistan and will make you some real friendships.
Solo female travellers–accepting invitations from only families or other women is a good boundary to have to stay safe while also immersing yourself in some of the best experiences you can have while in Pakistan.
The Best Places to Stay in Pakistan
Below is a list of cheap backpacker-style accommodation options in Pakistan…
Pakistan is CHEAP and one of the best countries in the world for real budget travel. But still, things can add up. Here's how much travelling in Pakistan really costs:
A Daily Budget in Pakistan
So, how much does it cost to travel to Pakistan? Pakistan is for the most part extremely cheap for backpackers.
Meals at local restaurants rarely cost more than 300 PKR ($1.68 USD) and entry fees to places of interest are usually under 1500 PKR ($8). Street food in cities is as cheap as 175 PKR ($1 USD) for a filling meal.
Entrance to Pakistan's most breathtaking sites: the mountains, is free for the most part – unless you are entering Central Karakoram National Park – in which case there is a steep fee (like to go to K2 Base Camp as an example). If you want to visit attractions in the cities, you'll also have to pay a price.
For some treks, you may need to hire a trekking guide and some porters. Most villages in the north are part of a greater porter union so the price is fixed at 2000 PKR/day ($11.31 USD).
Accommodation quality and costs in Pakistan can vary widely. For a basic, comfortable room in a small hotel or guesthouse – the price will be between 1500-4000 PKR ($8-$22 USD) but it's usually possible to not spend more than 3000 PKR (~$17 USD).
Money in Pakistan
The official currency of Pakistan is the Pakistani rupee. As of November 2022, 1 USD will get you about 220 rupees.
Pakistan is a VERY cash-based economy – almost everything needs to be paid for with rupees.
In the cities, like Lahore and Islamabad, credit cards are more widely accepted at shops and restaurants but still, you consider it a rare exception. Especially if you're backpacking on a budget, expect to pay for virtually everything in cash.
Outside of the cities, the chances of a credit card being accepted are much lower, National Bank of Pakistan ATMs (which are often the only option in rural regions) notoriously do not accept foreign cards.
ATMs, although commonplace in Pakistan, are very unreliable. Many ATMs will not accept Western bank cards; MasterCards in particular are very hard to use.
Only a select few Pakistani banks seem to work well with Western cards. MCB usually works when I need cash. Allied Bank has also proved reliable for a Visa debit card in both 2019 and 2021.
It is HIGHLY recommended that you bring cash with you before visiting Pakistan, because trust me, you will run out in a place without an accessible ATM. Foreign cash is good to have because once you're in the country you can exchange it.
Don't go to the banks either (you'll get a shit deal). Instead, go to one of the many private currency changers.
There's a great changer inside Lahore's Liberty Market that I regularly use. His shop is a bit hidden so you'll need to search a bit, around the northeastern wing. Aside from little to no paperwork needed, he has great rates.
For all matters of finance and accounting on the road, The Broke Backpacker strongly recommends Wise – formerly known as Transferwise!
Our favourite online platform for holding funds, transferring money, and even paying for goods, Wise is a 100% FREE platform with considerably lower fees than Paypal or traditional banks.
Travel Tips – Pakistan on a Budget
To keep your spending to an absolute minimum whilst travelling in Pakistan I recommend sticking to these basic rules of budget adventuring….
Camp: With plenty of gorgeous natural, untouched places to camp, Pakistan is an excellent place to take a tent and a good sleeping bag.
Cook your own food: I took a small gas cooker with me to Pakistan and cooked a lot of my own meals and made my own coffee whilst hitching and camping, I saved a fortune – check out this post for info on the best backpacking stoves.
Haggle: Learn how to haggle – and then do it as much as you can. You can always get a better price for things especially while in local markets.
Tipping: is not expected but if you encounter amazing service or want to tip a guide then go for it – just keep the amount reasonable so other backpackers are not hit by guides expecting heavy tips. Five to ten percent is plenty.
Use Couchsurfing: Not only does Couchsurfing mean free accommodation, but more importantly it allows you to connect with Pakistanis you may not encountered otherwise. Just be prepared for some pretty wild experiences! In the best way possible, that is.
Why You Should Travel to Pakistan with a Water Bottle
Microplastics accumulate even on the most remote mountain peaks of glorious Pakistan. Make sure you do your part to ensure you aren't adding to the problem.
No, you won't save the world overnight, but you might as well be part of the solution and not the problem! When you travel to some of the world's most remote places, you come to realise the full extent of the plastic problem. I know I cringed when I saw a crumpled plastic bottle at the base of the K2 summit. And I hope when you do see this, that you will become more inspired to continue being a responsible traveller.
STOP USING SINGLE-USE PLASTIC!
Plus, now you won't be buying overpriced bottles of water from the supermarkets either! Travel with a filtered water bottle instead and never waste a cent nor a turtle's life again.
Pakistan is a country that has all four seasons, and there is definitely a best time to travel to different parts of it. You definitely don't want to be arriving in Lahore when it's bordering on 100 degrees with 80% humidity.
What to Pack for Pakistan
On every adventure, there are just some must-have travel essentials you should never leave home without.
For more inspiration, check out my ultimate backpacking packing list!
Is Pakistan safe? A question I'm asked often and am happy to set the record straight on.
Pakistan is one of the safest countries I have ever visited and is packed with friendly and inquisitive individuals who are always happy to meet somebody backpacking in Pakistan.
Of course, you should stick to the general backpacking safety tips, but Pakistan is really quite welcoming to backpackers.
Luckily as of 2021, the army/police are much more relaxed and will only really only question you or offer (non-mandatory) protection in Chitral.
With the exception of the Afghanistan border regions, most of the country is perfectly safe to visit. It is not however possible to visit some parts of the country such as Balochistan or Kashmir unless you have special permits.
These days, you'll only encounter MANDATORY security escorts when hiking to Nanga Parbat Basecamp and in places like Multan (Punjab), Bahawalpur (Punjab), and Sukkur (Sindh). Rules change quickly and randomly in Pakistan so this is NOT an extensive list.
Unfortunately as of Fall 2021, security check-ins in the completely peaceful Upper Chitral region have returned. Security is not mandatory though and you can sign a short letter saying you don't want it. It is also not unsafe – in fact, there is virtually zero crime in region.
Personally, I don't feel security is necessary for ANY of the places tourists will be backpacking in Pakistan. They simply create more attention and hanging out with dudes with guns is not a vibe…
Is Pakistan safe for women?
Female travel in Pakistan is becoming more and more popular these days, and it's no surprise why. Pakistan is an absolutely amazing country. And while it gets a bad rap, it's really not that hard to travel here as a woman, especially if you have a bit of backpacking experience in the region.
Foreign women are not expected to stay in the home like many local women (generally) are, and it's completely okay to take part in "male" activities such as drinking and enjoying cheeky smokes.
There are significant regional differences in how your experience with local men will be. In cities like Lahore, expect loads of staring, possible catcalls, and requests for selfies, which you can (and should) absolutely deny. Selfie culture is dumb, anyway.
It is important to note that bad things have happened, though they are luckily not the norm. In 2022, a foreign traveler was a victim of gang rape in the Punjab province – by two friends she knew and had spent a lot of time with.
I'm not sharing this to scare all women off of Pakistan travel, but rather to remind women that unfortunately we have to be extremely careful with who we spend time with.
I do believe Pakistan can still be safe for solo female travel, as long as you do your research and take safety precautions. The precautions might involve ONLY staying with families or women if not in a hotel, or refraining from going anywhere alone with a man or multiple local men who you do not know.
Hunza is like another world altogether. The region is very accustomed to foreigners – solo female travellers or otherwise – and thus you can find almost no public harassment of any kind. This doesn't mean that creepy men don't exist in Hunza, but overall, they seem to be fewer in number.
One of my top tips to feel more comfortable as a solo female traveller in Pakistan is to learn some Urdu, the national language.
I began taking Urdu classes with Naveed Rehman in 2020, and I can now call myself proficient in Urdu. This has completely changed my Pakistan travel experience and has made me feel significantly more confident in all situations.
Keep in mind that Pakistan is a patriarchal country and you WILL spend days on end with only men.
If you can't handle that or feel like you can't negotiate your own values, Pakistan may not be right for you. Travel is about experiencing cultures completely different from your own, not about trying to change another country. If I wanted to chill on a beach in a bikini, I'd just stay home.
Meeting local women is difficult outside of upper-class city circles. However, as a woman by yourself, you'll receive tons of invitations. I've met tons of women in rural areas by accepting invitations into homes.
---
Pro tip: NEVER give out your phone number or WhatsApp number to men you don't know and don't have any connections to. Whether it's a restaurant interaction or a bus ride, this can lead to serious stalker behaviour. Only give out your number to trusted acquaintances and like-minded individuals.
---
Sex, Drugs & Rock n' Roll in Pakistan
Pakistan is typically a dry country, however, you're permitted to purchase alcohol if you're a non-Muslim tourist with a permit.
Local alcohol is available if you have connections, and foreigners can buy the imported stuff from 5-star hotels. It's also possible to find decent ecstasy or LSD if you are at raves in Lahore or Karachi but, you'll need local connections.
In the north of Pakistan, marijuana plants grow wild, so it's super easy to find something to smoke, especially in Khyber Pakhtunkhwa.
Most Pakistanis have never smoked weed, but hash is plentiful, to say the least. The best of it comes from around Peshawar and Upper Chitral, though you can find decent stuff pretty much anywhere. Hash is a very chill scene in most of Pakistan and many police officers smoke it daily.
Things aren't quite as relaxed in major cities though, but you'll have nothing to worry about as long as you stay discrete and only pick up from people you trust. This should undoubtedly be with the help of a local friend if you want to get a fair price.
Getting Insured BEFORE Visiting Pakistan
A wise man once said that if you can't afford travel insurance, you can't really afford to travel – so do consider backpacker insurance sorted before you head off on an adventure! Travelling without insurance would be risky. I highly recommend World Nomads.
I have been using World Nomads for some time now and made a few claims over the years. They're easy to use, offer the widest coverage, and are affordable. What else do you need?
ALWAYS sort out your backpacker insurance before your trip. There's plenty to choose from in that department, but a good place to start is Safety Wing.
They offer month-to-month payments, no lock-in contracts, and require absolutely no itineraries: that's the exact kind of insurance long-term travellers and digital nomads need.
SafetyWing is cheap, easy, and admin-free: just sign up lickety-split so you can get back to it!
Click the button below to learn more about SafetyWing's setup or read our insider review for the full tasty scoop.
What's the best way to enter Pakistan without spending money? The answer, my dudes, is by land borders.
Pakistan has four land borders; India, Iran, China and Afghanistan.
Crossing between Iran and Pakistan at the Taftan Border is relatively easy but a lengthy (and hot!) experience once you make it to the Pakistani side. They will require you to have armed police escort vehicles (free of charge) until you reach Karachi since the route goes through Balochistan which they deem unsafe.
Border crossings between India and Pakistan are the easiest by far. I used the Wagah Border crossing that essentially connects Amritsar with Lahore. That crossing is usually open until around 3:30-4 PM each day.
Border crossings between China and Pakistan are simple as long as you have your Chinese visa pre-sorted. I do not know how easy it is to arrange a Chinese visa within Pakistan but the two countries have good relations so I imagine it should be doable.
Border crossings between Afghanistan and Pakistan are not advised and are currently not allowed for foreigners.
During different times you could travel to Afghanistan from Tajikistan. Unfortunately, in the current climate, you can't enter Afghanistan at all.
You can also easily fly into one of Pakistan's international airports. Major ones include Allama Iqbal in Lahore, Islamabad International Airport in Islamabad, and Jinnah International Airport in Karachi. Prices are always best from Karachi.
Entry Requirements for Pakistan
Reading this? You're lucky my friend… You missed out on the days of complicated visas to Pakistan! The situation is now much better, you can get a Pakistani eVisa online no matter where you are in the world.
Visas are now cheaper than they used to be thanks to the implementation of the new E-visa scheme. Before you can apply for the visa you need to get a letter of invitation (LOI) from a Pakistani tour company stating that, basically, they will accept responsibility for you.
Technically, the website says you can just submit a hotel booking but in practice, travellers of multiple nationalities have reported being forced to submit the LOI from a registered tour company. We recommend Adventure Planners, a registered company that provides these by Whatsapp in mere hours.
These days, many countries are able to receive a 1-Year Multi-Entry Visa which costs around $90. If you want to extend your stay, you can do so online by paying $20.
Unfortunately, this process is very incompetent and can take weeks or more when most initial visas (which are handled by Pakistan's foreign embassies instead of in-house) are issued in just a few days.
It is possible to overstay your visa for under two weeks with no penalty, financial or otherwise. You can get your "extension" sorted at the airport, or you can now even apply for an exit permit online.
Beyond overstaying for two weeks, there is a fine to pay. To avoid complications when exiting Pakistan, it's better to keep your overstay time under two weeks (and you also will not have to pay anything to do so).
Visa Extensions in Pakistan
I'll be honest: visa extensions in Pakistan are a pain in the ass. While the process was technically made easier by it moving 100% online, in practice, it's a mess that you should be prepared for.
Extensions cost $20, and technically you can request an extension of a year or more. In reality, I've never been given more than 90 days, and many people get much less. Besides exact requests not being granted (even with a supporting LOI), the process can take a month even though it says it will take 7-10 days.
In major cities, it's not a problem to travel around while waiting for your extension. However, as of November 2021, foreign tourists have been forced to leave the beautiful region of Gilgit Baltistan until their extensions are approved.
Obviously, this is complete BS because it's not our fault, but unfortunately, this is how things stand. To avoid this major hassle, apply for your extension 1 MONTH before your current visa is set to expire.
Note that even if you have a 1-year multi-entry visa, you will still need to apply for an extension after your set "duration," which can be anywhere from 30-90 days. Unless you want to leave and re-enter, that is.
Dealing with Security in Pakistan
To be honest, the hardest part of backpacking in Pakistan is not the roads or the lack of information, but the security agencies.
Due to foreign tourism still being so new in the country, security agencies aren't quite sure how to deal with us yet and often are overprotective, even in completely peaceful regions.
Your interactions with these guys might be as simple as your hotel owner getting a phone call to confirm you're staying there, to in-person visits or escorts. Always remember to remain calm in these interactions but know about current laws and happenings.
As of Spring 2019, security is not supposed to be forced anywhere in Gilgit Baltistan or Chitral except for the Fairy Meadows Trek and the Diamer District of GB, which is essentially banned for foreigners anyway. Lahore, Islamabad, Peshawar, Swat, and Karachi are also in the clear.
That means if you're asked about security in these places, you can sign a quick document stating you feel safe and don't want security. I recommend this if this happens to you in these regions, as nothing really kills a peaceful mountain vibe like dudes with guns…
Even so, the situation has improved a LOT since 2019. Beforehand foreigners couldn't even visit the Kalash Valleys without escorts! Even so, some places are still not easy to travel in as a foreigner.
The Yarkhun Valley region of Upper Chitral is technically outside of the restricted area yet it is a major (albeit beautiful) headache. Kashmir is also very difficult to explore outside of Muzaffarabad, and parts of Sindh (Sukkur, Thatta, Bhit Shah, Hyderabad) may force you to have police escorts. Balochistan is technically off-limits, though it is possible to get an NOC or even sneak into the otherworldly Makran Coastal region if you're lucky!
But don't let any of this scare you. There are many backpackers who never encounter any security officers whatsoever.
If you do, it's best to be prepared and know that it doesn't mean that that place is unsafe, but just not used to tourism.
Getting around Pakistan isn't always easy, but the truly epic roads make the journey an adventure of its own! From trains, motorbikes, and comfy private buses to everything in between, you can rest assured that there will always be some method of transport available while travelling in Pakistan!
Travelling by Motorbike in Pakistan
If you really want to get to know Pakistan, the best way to do so is by way of two wheels. I've ridden my trusty Honda 150 through some of the country's most epic roads. Travelling by motorbike is just something that never gets old.
It gives you the freedom to get into some real adventure travel because absolutely nothing beats having the ability to stop literally anywhere. Plus if you're a travel photographer, it will undoubtedly get you shots that you'd never be able to take if you were on a stuffed into a public bus.
While renting a motorbike is expensive by Pakistan budget standards–3000 PKR ($18 USD/day)–buying one is CHEAP. Especially if you plan to be in PK for a while as you should! You can get a good quality used Honda 125 bike (the standard in Pakistan) for around 70,000-90,000 PKR ($400-$500 USD). The more powerful Honda 150 will set you back a few hundred more.
Having a trusted Pakistani friend is essential in the business of buying a motorbike. You can also check the Backpacking Pakistan Facebook group to connect with other foreigners who might be looking to get rid of their bikes.
Onwards Travel From Pakistan
In non-Covid times, travelling between Pakistan and India is very easy if you have your visa in advance. I've crossed the Wagah Border multiple times and it was hassle-free.
Pre-covid, it was even possible to do visa runs here if you had a multiple entry visa for both countries. Overland travel between Pakistan and Iran is also possible, as is onwards travel to China (though be prepared for a serious search at the Khunjerab border.)
Flights out of Pakistan are the cheapest from Karachi, where you can get relatively affordable flights to Turkey, Sri Lanka, or even Muscat, which is the best place to start an Oman backpacking trip.
Honestly, Pakistan is a great place to unplug: there is very little wifi (outside of cities) and frequent power cuts in many of the mountain towns.
Your best bet for staying connected is to buy a Pakistani SIM card – I recommend Zong or Jazz for Punjab and Sindh and Telenor for KPK – and load it with as much data as possible.
You will need to go to one of the main outlets to buy your SIM but can recharge it anywhere. The easiest option is to ask a Pakistani friend to get one for you.
Data is super cheap: a SIM and 10 GB of data should cost you around 650 PKR ($4 USD). These days, there is 4G LTE that actually works quite well, especially in less populated areas. Many places in Hunza Valley now have fibre cable WiFi that I've done a ton of work on.
Note that as of 2020, the official line from the government is that you must register your foreign phone if purchased outside of Pakistan. The rule seems to be that you need to register your phone and pay a mandatory tax within 60 days – otherwise, the SIM card you have will stop working.
I've never registered my phone AND did not register my phone – nor did my SIM card(s) stop working. Just be aware that this is a thing and the Pakistani authorities might actually get their shit together enough to enforce this at some point. However, I do know someone who did have this happen to them after 60 days, and the same phone still didn't work in the country over a year later.
Note that this does NOT apply to SCOM SIMs, which you can use freely without registration or taxes. You can get these in Gilgit Baltistan, and they automatically connect to the Ufone network in cities
Volunteering in Pakistan
Choosing to volunteer abroad is a great way to experience a culture whilst doing some good in the world.
Pakistan is a developing country and there are lots of worthy projects to support with your time and energy.
However, there isn't much of a culture of backpacker volunteers which is in part because the authorities view it with suspicion. Volunteering could be a breach of your tourist visa but just be clear with the officials that you are volunteering and not working.
Our go-to platform for finding volunteering gigs is Worldpackers who connect travellers with host projects. Have a look at the Worldpackers site and see if they have any exciting opportunities in Pakistan before signing up.
Alternatively, Workaway is another excellent common platform used by travellers searching for volunteering opportunities. You can read our review of Workaway for more info on using this terrific platform.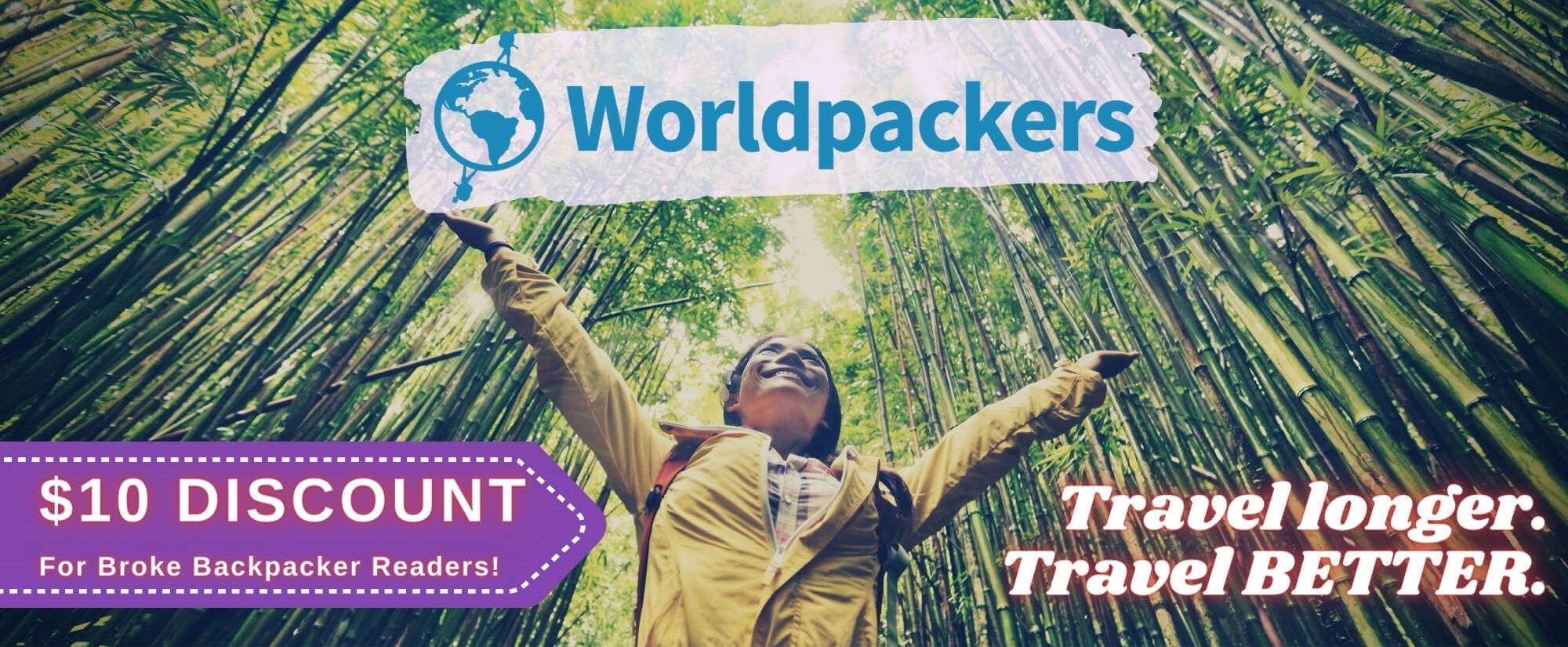 Worldpackers: connecting travellers with meaningful travel experiences.
Pakistanis are a lovely bunch and are usually falling over each other to make sure you have enough chai, food, and hash to keep you happy. Make an effort to get to know the locals; some of my best friends now are Pakistani.
I quickly learnt that everything is possible in Pakistan: even totally insane underground raves.
Generally speaking, Pakistan is a conservative, male-dominated society. Men often hang out only with other men socially and vice-versa for women.
In the cities, this is changing – but outside of urban centres, it is pretty rare to see women out in social situations. The sexes don't really mix apart from teenagers walking back from school.
Pakistan as a whole is less conservative than it used to be – but I think Pakistan is still decades away from genuine progressive change – especially when it comes to gender roles.
You will find that when it comes to foreigners – male or female – most Pakistani people are super welcoming, genuine, and curious about who you are and what you are doing in Pakistan.
That is part of what makes Pakistan so awesome; people genuinely care to get to know you and they are not just out for your money – cough cough, India.
Useful Travel Phrases for Pakistan
Pakistan is an enormously diverse country with dozens of ethnicities and each one has its own language.
Urdu is the official language of the country although only a startingly 7% of Pakistanis consider it their mother tongue. Punjabi, Pashto, Sindhi, and Burushaski are all examples of local languages.
That being said Urdu is still the language of business in Pakistan, which means just about everyone understands it. Urdu is basically a Persionized version of Hindi. Urdu does use a unique alphabet that looks very similar to Farsi and Arabic as well.
English is also extremely common in Pakistan! You can "thank" the British Raj for introducing it to Pakistan. English is still taught in school and most of the youth are totally fluent.
You can have full conversations in English with most Pakistanis, and even in the most remote areas, you'll find someone who speaks English.
To help boost your credibility and impress some locals, it would pay to learn an Urdu phrase or two. Here are some good starters:
What to Eat in Pakistan
Food is a very important aspect when it comes to travelling. Pakistani food is much like the people who make up the country – diverse and vastly different depending on where you go. Makes sense right?
Now, let me tell you that Pakistani food is absolutely fantastic. The meat is to die for, especially the dumba mutton karahi that can be found in and around Peshawar.
But no matter where you go in Pakistan, be prepared for an assortment of spices and flavours to hit your tastebuds. From hearty breakfasts of chickpeas, parathas, and eggs to delicious karahis (a meaty, tomato dish), Pakistan is foodie heaven.
And the best part is? Food is undoubtedly the cheapest part of travel in Pakistan. You can easily fill up for less than the equivalent of $1 per person if you give Pakistan's epic street food some love.
Must-Try Dishes in Pakistan
A Brief History of Pakistan
The modern nation of Pakistan came into being on 14th August 1947 as part of the British partition of India, but people have been living in Pakistan for thousands of years.
Its most famous historical era is undoubtedly the reign of the Mughals, gaudy royals who filled Pakistan with stunning landmarks that are well preserved today. The Mughals ruled from the 16th-17th century, but long before them, numerous ancient civilizations called Pakistan home.
The Post-Mughal period saw both the Durrani and Sikh Empires, before the takeover by the British Raj that would change the Subcontinent forever.
The 1940 Resolution brought forth by Muhammad Ali Jinnah, was signed in Lahore on March 23rd, 1940 and paved the way for what would be Pakistan. After gaining independence from the British on August 14, 1947, with India following a day later, the largest migration in human history took place, and Jinnah became the founder and first governor-general of Pakistan.
Muslims living in what was now Indian Punjab fleed to Pakistan, and Hindus now living in a Muslim Pakistan to India. More than 10 million people crossed the borders, and there are estimates that nearly 2 million died in the riots that shook the two new nations.
Pakistan's modern history since then has had some ups and downs. The nation suffered greatly following the general global fallout from 9/11, and experienced a period of instability up until around 2015. Riddled with corruption, government scandals were far too common.
After a successful anti-terrorism campaign carried out in the early 2010s, Pakistan is currently undergoing a period of stability, celebrity Imran Khan is the current Prime Minister. Khan massively revived the travel industry with pro-tourism policies that have made travel in Pakistan the easiest it's been since the '90s.
First-time travellers to Pakistan will have some burning questions that they're just dying to know! Luckily we've got you covered…
Backpacking Pakistan is truly an adventure of a lifetime that is unlike any other.
There is no country whose natural beauty matches the beauty of its people to such a degree. And as amazing as Pakistan's many mountains are, what really makes this country so special are Pakistanis themselves.
Regardless of where in the country you find yourself, you'll undoubtedly come across a friendly face and a helping hand.
Head to Pakistan with an open mind and an open heart.
Get yourself a shalwar kameez, eat hella' street food, accept as many invitations as you can, and try to live as close to the local standards as possible.
While there is no official dress code, always dress modestly, and don't enter a mosque or a shrine without a headscarf if you're a lady.
Last but not least, stay away from McDonald's and expensive hotels and restaurants. Because the real Pakistan that I fell in love with can only be seen and felt with a backpack in tow. I hope to see you out here someday.
Updated November 2022 by Samantha at Intentional Detours.
---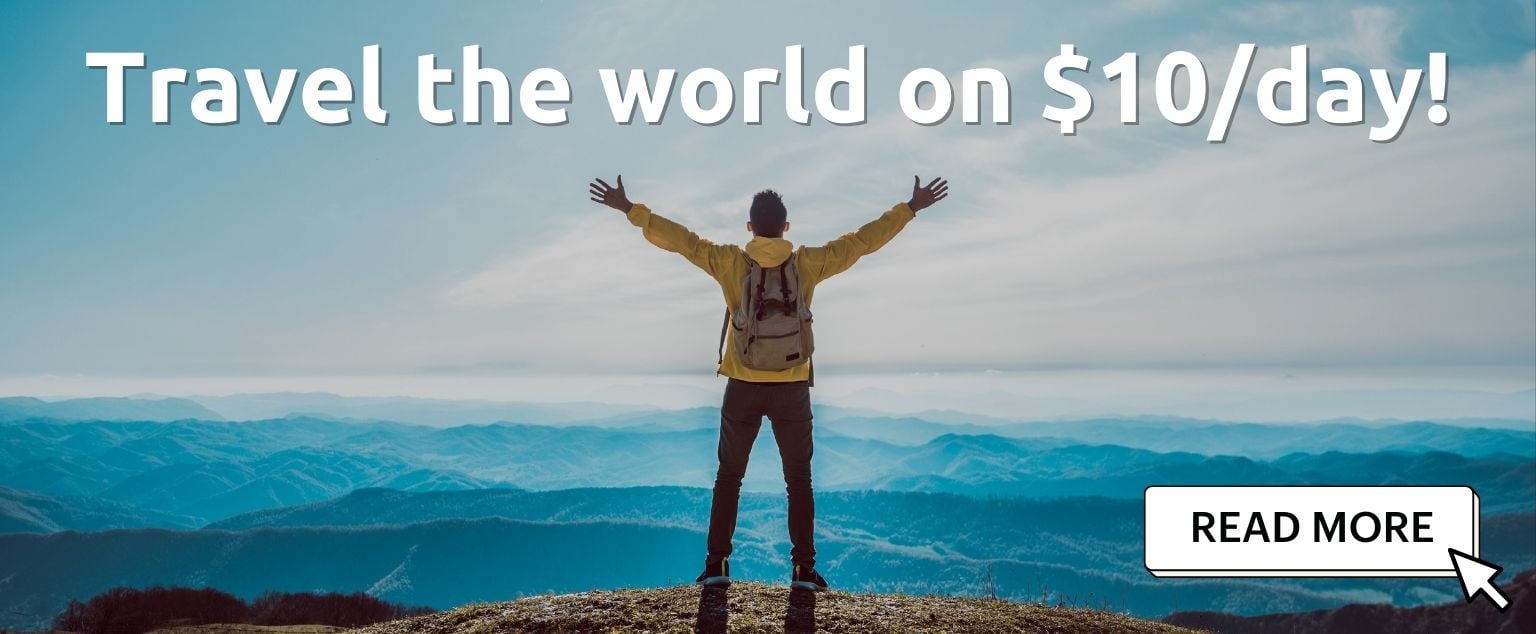 And for transparency's sake, please know that some of the links in our content are affiliate links. That means that if you book your accommodation, buy your gear, or sort your insurance through our link, we earn a small commission (at no extra cost to you). That said, we only link to the gear we trust and never recommend services we don't believe are up to scratch. Again, thank you!