Backpacking in Pakistan is a one of a kind adventure, this is a country which will raise many an eyebrow and steal many a heart… The only danger with backpacking Pakistan is not wanting to leave.
I've now traveled to Pakistan six times, most recently in April of 2021. Pakistan IS my favorite country for real adventures and there is nowhere else quite like this on earth. It has the most spectacular mountain ranges on earth, timeless cities, and the friendliest people you could ever meet.
Traveling in Pakistan is like stepping into a past age of trace, an age that forced you out of the Wi-Fi zone, your own comfort zone, and into nature.
So stoked am I on Pakistan that for four years now we've been using our unique contacts and insider knowledge to put together Epic Backpacker Tours in Pakistan – if you want to see the best that Pakistan has to offer and don't have a month to spend backpacking independently, come with us.
Why Go Backpacking in Pakistan?
Before I went backpacking in Pakistan for the first time in February 2016, I was unsure what to expect. Pakistan travel advice from my government was basically one gigantic red X. The media had painted the country in an unfortunate light, a fact most Pakistanis are painfully aware of. Wherever I went, I was greeted by friendly faces and incredibly helpful people. Pakistanis will always help you out if you get stuck or break down on the side of the road, plus many Pakistanis speak some English.
Combine that with relatively cheap travel costs, stunning trekking, gorgeous and varied landscapes, the alive and well Couchsurfing scene, artisanal hashish, the ancient silk road, epic off-road motorbiking trails, an embryonic white water rafting scene, unclimbed peaks, some of the world's largest glaciers, alpine valleys, glacial lakes and pretty good food and BOOM! – You have the greatest backpacking country of all time… For real adventurers wanting to do something epic; Pakistan is the holy grail.
To connect with other backpackers travelling to Pakistan, join the Backpacking Pakistan facebook group. This group is moderated by me and a friend and is the place to find a travel buddy for Pakistan if you want to travel with an amigo. Pakistan Traveller is the most comprehensive travel guide book to Pakistan, recently published by my good friend Tim and well worth picking up before you go.
The Pakistani people are very generous and you will be plied with ridiculous amounts of free food and chai. The friends I made in Pakistan remain some of the best I have made on this trip; Pakistanis have a great sense of humour and many of them are real adventure travel enthusiasts.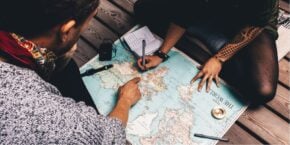 Heading Off-Grid? • Download This Guide as a PDF!
Sign up to The Broke Backpacker's EXCLUSIVE VIP AREA below and download our top backpacking guides as PDFs – go offline with peace of mind!
Solo Travel v.s. Group Tours in Pakistan
Travelling solo in Pakistan is an incredible experience but for many, it can be daunting. Pakistan is a country where it helps to have connections and if you are short on time, it's very challenging to see the best that Pakistan has to offer as the distances and transport links are a hurdle.
As mentioned earlier – we used our experiences in Pakistan to launch our passion project – Epic Backpacker Tours.
Our first tour was an awesome success and since then we've explored even more in Pakistan so that we can run three different adventure itineraries. In 2021, we are running the K2 Basecamp Trek as well as two other epic itineraries in different parts of Pakistan – check the EBT site for details.
Want to find out more – you can read a full review of a guest's experience here.
If you want to go on an adventure tour in Pakistan and EBT tours are either full or our dates do not work for you (check out the EBT custom tours page), talk to my buddy Haris at Adventure Planners Pakistan.
TBB readers get 10% off Adventure Planners services with the coupon code: TBBT10
Best Itineraries For Backpacking Pakistan
Firstly, this map took about four hours to put together… so look at it!
The quintessential itinerary for Pakistan is similar to Epic Backpacker Tours' very own Karakoram adventure. Starting in the bustling city of Lahore, spend a few days exploring the splendor of the Mughal era in the stunning palace and mosques before moving onto the modern, clean capital of Islamabad. After a stop of the mighty Rohtas Fort, thus begins the most stunning bus ride you coil imagine along the Karakoram Highway.
Our goal is the Hunza Valley and all its treasures. This is one of the most beautiful places you'll see in all of Pakistan yet, due to its close proximity to the Karakoram Highway, it's relatively easy to reach! Because of its accessability, many Pakistanis travel here frequently.
The first stop is the mountain town of Karimbad where you can stop for air, admire the cherry blossoms, and check 2 awesome forts'. Be sure to spend an evening camping up at Eagles Nest and wake up early for the sunrise. The next stop is the village of Gulkin where you can stay with the legend that is Rehman and spend a night in a shepherd hut in the mountains. There are 2 glaciers in the area and loads of day treks if you have the energy.
From Ghulkin, head to Khunjerab Pass, the Pakistan/China border and highest land border in the world – be warned though, it gets cold! After that, head to the Fairy Meadows for the most hair raising jeep ride known to man! The ride back to Lahore is a long one, but you'll some fond memories to keep you company.
Places To Visit in Pakistan
Backpacking Lahore
The Paris (of sorts) of Pakistan and the starting point for many a Pakistan backpacking adventure, Lahore is one of my favourite cities in the world. The colours, the sounds, the smells, the vibrant-in-your-face-ness of it all is best experienced on the back of a motorbike; make friends with some locals and get them to show you around!
Be sure to visit Badshahi Mosque; One of the most impressive sites in Lahore and the seventh largest mosque in the world, the courtyard can accommodate 100,000 worshippers and the attached museum contains many holy relics belonging to the prophet Mohammed. The Grand Jamia Mosque is truly stunning, a quiet, peaceful place that is lit up at night; I recommend an evening stroll inside. Lahore Fort is impressive and worth a visit if you have time to spare.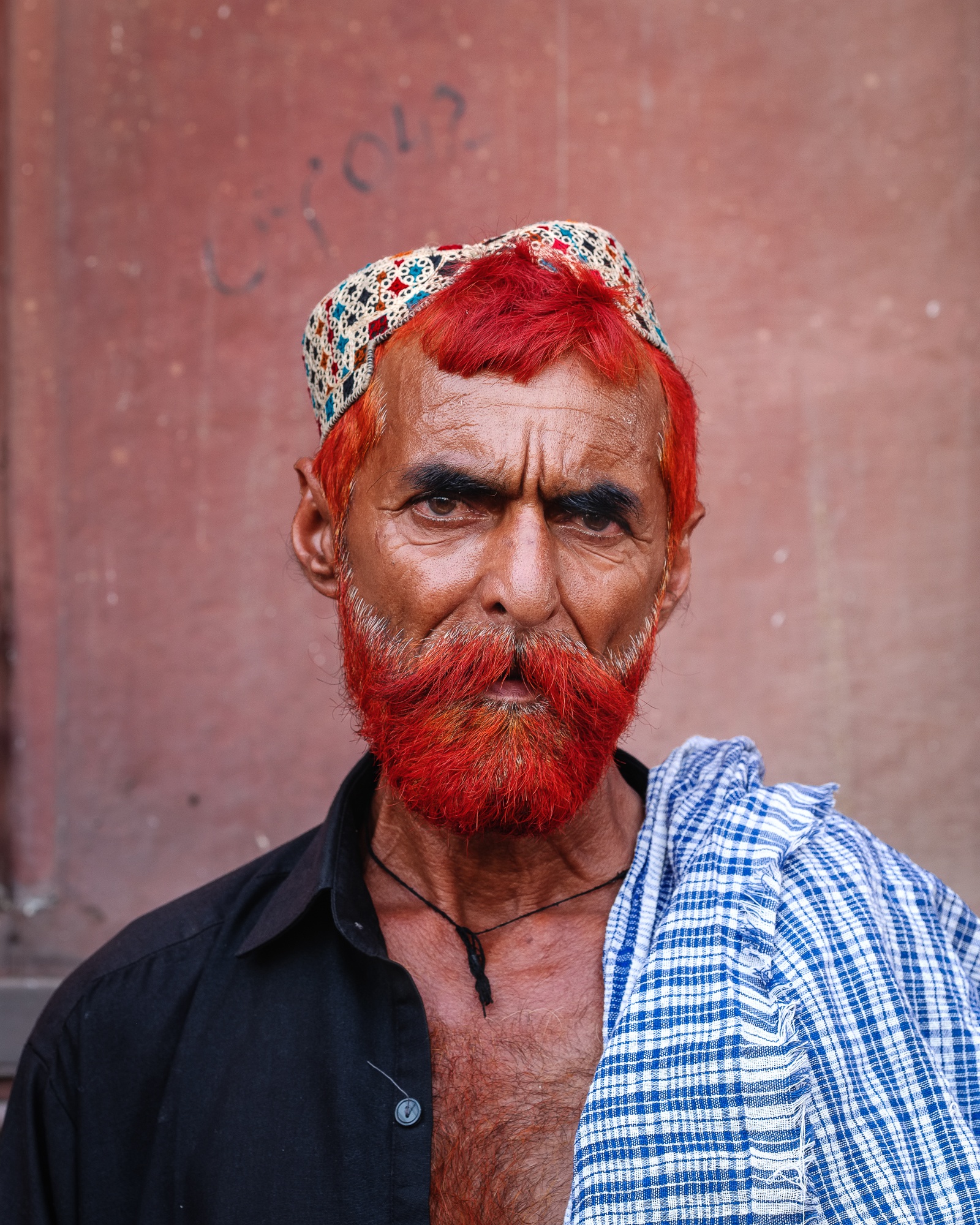 The best dinner view in town is from the impressive Haveli restaurant where you can watch the sun sink behind Badshahi Mosque and feast on traditional Mughal cuisine. This city is a true foodie paradise so don't miss out on the MANY incredible restaurants in Lahore.
For a truly unique night out, be sure to track down a Sufi Dance Ceremony – there is one every Thursday at the shrine of Baba Shah Jamal. Lahore has everything, even underground raves, and its very own Eiffel tower…
When it comes to finding accommodation in Lahore; It's easy to find a Couchsurfing host, a friend on The Karakoram Club Facebook Group or you could try your luck with Let's Go To Pakistan; a homegrown Pakistani initiative launched off the back of Humans of New York. Lahore Backpacker Hostel is a friendly enough place where you can crash on the floor for a couple of hundred rupees; bargain hard.
My good friend Hasham runs a local homestay with working AC, clean beds, and a strategic location just fifteen minutes from the Old City – you can book a stay here. From Lahore, you can catch a five-hour bus to Islamabad.
Visiting Rohtas Fort
The mammoth Rohtas Fortress is between Islamabad and Lahore and it is possible to hitch here in just a couple of hours. I was hoping to camp within the fort grounds but the Ak-wielding security guards point blank refused me despite me trying every trick in the book. Eventually, insisting I would be eaten by wild animals, they pretty much just marched me to the entrance and told me to go back to town.
I managed to hitch a lift with a couple of locals who, in normal Pakistani fashion, then insisted on taking me for dinner and dropping me at a guesthouse. Rohtas Fort is pretty awesome (despite all the plastic litter sadly covering the site) and well worth a visit on your way to Islamabad if you have time.
Backpacking Islamabad
The capital of Pakistan and a wonderfully clean and beautiful city, Islamabad has a few sites worth visiting but can be happily conquered in just a day. I found a Couchsurfing host with no problems. If you need a hotel, I recommend Harvey Guest House (3000RS with wifi and breakfast). Centaurus Shopping Mall represents your last chance to stock up on anything you may need in the mountains. If you fly into Islamabad, a taxi from the airport to the main city is 800RS. Just a stone's throw away from Islamabad is some woody hills and nice picnic spots, best explored with the help of a Couchsurfer and a car…
From Islamabad, your best bet is to head North… Really, most of Pakistan's most breathtaking sites and jaw-dropping backpacking treks are in the North and in the summer the South of the country is unbearably hot anyway. From Islamabad, the bus journey to Gilgit takes eighteen hours and costs around 1300 rupees. Be sure to have multiple photocopies of your passport and visa and, if possible, get a seat right at the front – the views from The Karakoram Highway are truly stunning.
The bus station is in Rawalpindi, not Islamabad itself. Rawalpindi is a thirty minute drive from Islamabad. I strongly recommend traveling by Daewoo bus rather than Natco bus – this may require booking in advance.
For cheap backpacker accommodation, I defintiley recommend staying at Islamabad Backpackers kaka Backpacker Hostel.
Backpacking Gilgit
Arriving into Gilgit, you may encounter the police who will want you to check into a specific hotel. I managed to get out of this and went to find my own hotel, taking a taxi (200rs) further into the main town and scoring a double room with passable wifi for 1000 rupees at Madina Two Guesthouse. There are cheaper options around, for about 800 rupees, but at the time I desperately needed wifi to make some Skype calls and try to sort my bitch of an Indian visa.
The nearby 'OK restaurant' is, indeed, OK and serves up tasty yak steaks. There is not a whole lot to do in Gilgit itself unless you have a local friend to show you around; it took me ten minutes to meet a friendly dude who showed me around all day and took me to hang out with his mates in the evening.
My good friends at The Karakoram Bikers have a comfortable homestay in Gilgit and if you want to rent a bike or get some advice on off the beaten path places to visit along the KKH then you should definitely drop in and say hello.
From Gilgit, you can catch busses to multiple destinations within the mountains. It is likely that you will have to return to Gilgit more than once as this is the transport hub for the Hunza region. There's also an airport and as of 2019, flights are less frequently canceled on account of the weather.
Qasim Ali speaks excellent English and is a great guide to backpacking the Gilgit area, he can also arrange onwards travel to Skardu. He charged me nothing for a day of adventuring around Gilgit. In this situation, I tend to try to buy my new friend's dinner – it's a polite way of saying thank you.
It can sometimes be very hard in Pakistan as the people are so damn generous and hospitable that they simply won't let you pay for anything. There are some Couchsurfers in the Gilgit area and now there are also more backpacker-friendly options scattered around the place – some of my favorites: Five Giants in Gilgit, Mountain Story in Aliabad, Old Hunza Inn in Karimabad, Rehman Backpacker Hostel in Ghulkin, Mehmaan Resort in Naltar.
Backpacking Fairy Meadows
To reach Fairy Meadows catch a two and a half hour minibus from Gilgit to Raikot Bridge (going towards Chilas City) for 200 rupees and check in with the police at the outpost there where you will have to hand over your passport details. You will then need to arrange a jeep to take you to the trailhead, the price of the jeep is an eye-watering 8000 rupees so it helps if you can fill it – six passengers would be ideal.
From the trailhead, it's a two to three-hour hike to The Fairy Meadows. Anybody with reasonable fitness can do the hike but it's also possible to rent a horse for 1000 rupees – bargain hard.
The Fairy Meadows is one of the most stunning places in all of Pakistan and you can camp here relatively cheap (but you need your own tent). Rooms are available here but are expensive – starting at 2000 rupees a night and rising all the way to 7000 rupees.
Despite the expense, it is well worth it to view Nanga Parbat; the ninth highest mountain in the world. You can trek to Nanga Parbat's base camp and do plenty of other awesome treks in the area. I strongly recommend making the effort to trek to (and maybe even stay at) Bilal camp – fewer people and more awesome views…
Gull Muhammad – available at 05811484687 – can arrange a jeep and rents out log cabins at The Greenland Hotel which is where I recommend staying (rooms start at 2000 rupees). You can buy food in the Fairy Meadows but the most basic of meals will set you back 500 rupees… If possible, bring a camping stove, a tent, and supplies. You could easily spend a few days up there.
I managed to camp at Nanga Parbat Base Camp one night in September (it snowed a tiny bit and was cold but equally awesome. If you are traveling with a few friends or your partner, you can easily hire a porter to help move some of your gear and/or food up to the base camp.
There is electricity and hot water (on request) in Fairy Meadows, but as of October 2020, no wifi.
There is phone signal in one specific spot; get the local guys to show you.
A Special Note on the Jeeps to Fairy Meadows
The jeep owners will INSIST that foreigners cannot share with Pakistanis but this is all part of the racket; after getting the friendly police to intervene I was able to share a jeep. Try to sit on the left-hand side as this has the most adventurous views…
There is a good chance that one of the local police officers will come along for the ride. If they like you, they may even guide you around The Fairy Meadows – they expect nothing in return but a tip of 500 rupees at the end (of the total Fairy Meadows trip) is fair if they have gone above and beyond the call of duty.
Backpacking Karimabad
The jewel of Hunza and the jumping-off point for more fantastic treks, Karimabad is about two and a half hours away from Gilgit by bus. The Old Hunza Inn is a fantastic place to stay with friendly vibes, gorgeous views, knowledgeable staff, and occasional power. A double room (in low season) cost me 1000 rupees. There are many fantastic things to do in Karimabad and you should definitely check out both Altit Fort and Baltit Fort for some stunning views of the ancient Silk Road leading to China.
You could easily spend a few days wandering around the cobblestone streets and going on day hikes. You can arrange treks from one of the many outdoor shops that line the town.
If you have a motorbike, I highly recommend an EPIC day trip to Hooper Glacier and Nagar Valley. The roads are gravel and bumpy so make sure you are comfortable on your bike and know what you are doing but the payoff is huge – stunning views and epic off-road riding! You could also arrange a 4×4 jeep to do this but it's a lot of fun on a motorbike!
Backpacking Aliabad
Aliabad is the main bazaar town in lower Hunza. It does not have anything special going on except this place called Mountain Story.
Mountain Story, located in the hills above Aliabad, is one of the coolest places you can stay in all of Pakistan. They have a beautiful dining room/common area to hang out in complete with a wood-top bar, plus a terrace to take in the views of Rakaposhi…and the wifi actually works well here! The rooms are these yurt-like cottages featuring private bathrooms and clever craftsmanship details. The whole property is a work of art!
The owners Atif Khan and Asma are good friends of ours and are bound to show you a good time. Mention The Broke Backpacker or Epic Backpacker Tours and maybe they will give you a good deal.
This place is a MUST visit as it is totally unique when it comes to vibe and style. Ask very quietly and discreetly if you can try their homemade beer/wine/cider.
Visiting The Eagles Nest
For some of the most stunning views in all of Hunza, get a taxi to drive you up to The Eagles Nest and pitch your tent, or rent one (around 2000RS) there, to spend a night – it is well worth it. It's a twenty five minute drive and a return trip costs 1500RS. If short on time, simply make a short trip up for sunset or sunrise.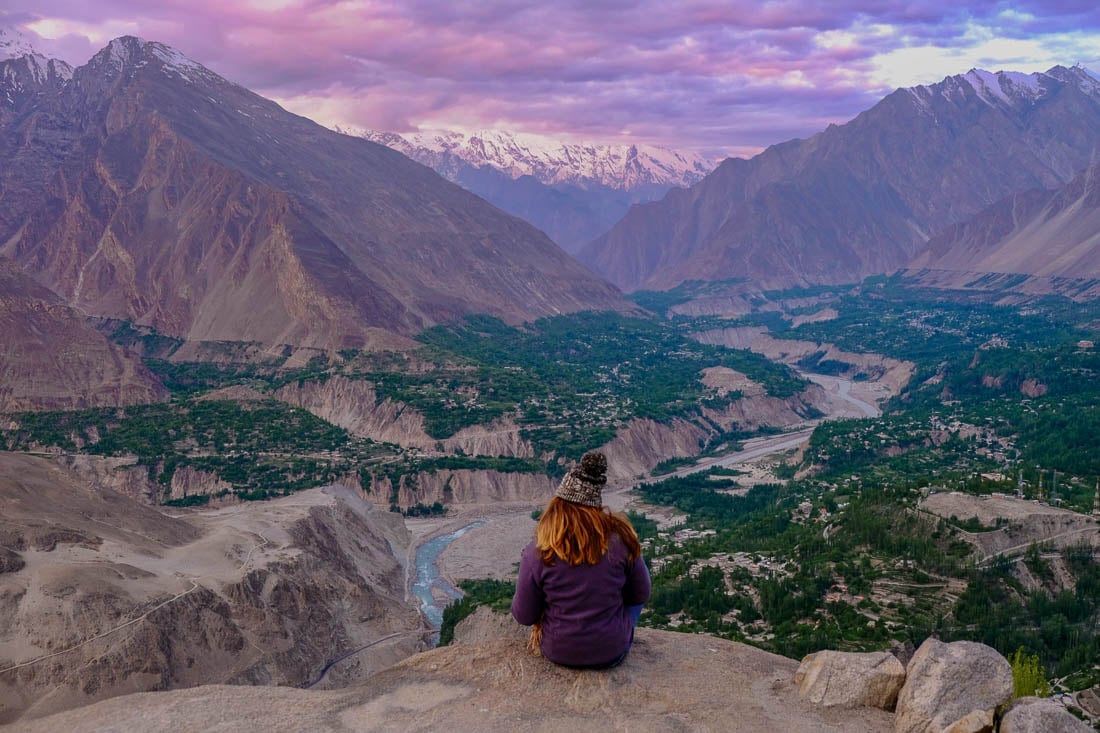 Is This the Best Travel Backpack EVER???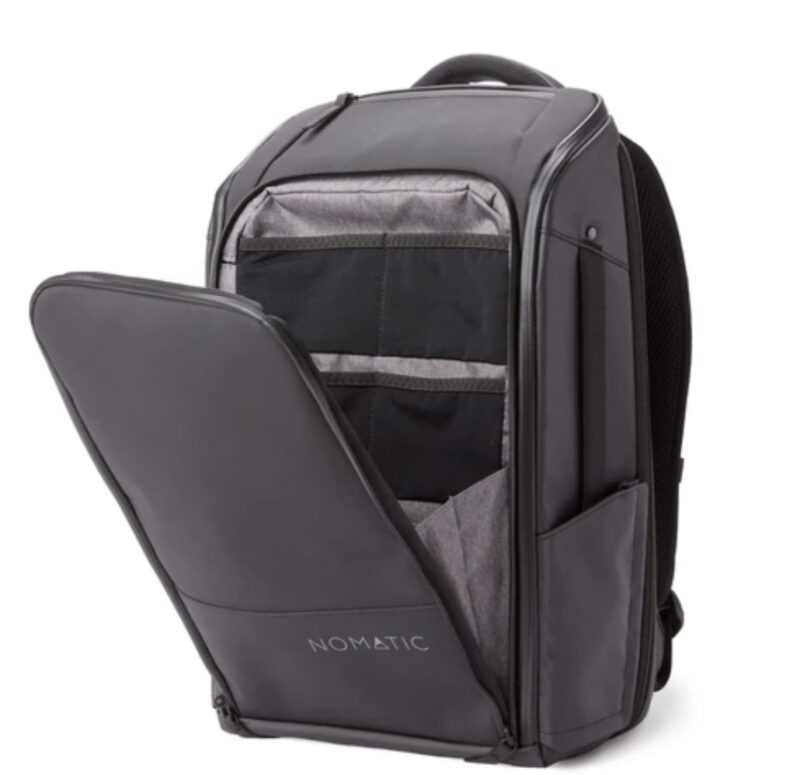 Backpacking Ghulkin
I strongly recommend staying with a local friend of mine, Rehman, in the very small village of Ghulkin, a wonderfully traditional place just a stone's throw away from many incredible treks, glaciers, camping spots and backpacking adventures… Ghulkin is a three hour journey from Gilgit and you will pass the stunning Attabad lake, one of the bluest lakes in the world.
To read up on my full experience staying in Ghulkin, check out my homestay in Pakistan article which includes Rehman's contact details. This is hands down, the best way to see the area, and is a consistent highlight of my Pakistan backpacking adventures many times over.
Rehman's dream has for a long time been to open a backpacker hostel and I'm delighted to tell you that in August 2019, 'Rehman Backpacker Hostel' is open for business. The hostel is right next to the air conditioned bridge outside of Ghulkin and is in a solid spot along the Karakoram Highway. You can drive here on a motorbike from Karimabad in 90 minutes and it's a gorgeous drive.
Rehman's family will provide you with a clean, comfy place to stay, a home cooked breakfast and can show you around the village and surrounding areas.
Rehman's family is awesome and Rehman has been at the forefront of promoting tourism in Hunza so please support them and visit this awesome hostel. If you can, bring a postcard or something cool from home to put on the walls – we are just getting started there with turning it into a true backpacker mecca 😉
There is hot water, good vibes, and it's on a beautiful spot along the KKH. There are double rooms, twin rooms and dorm rooms (being built). Beds start at 1500 RS, up to 3000 RS for a double.
The best way to contact Rehman is over Facebook, tell him you found him through The Broke Backpacker and please only get in touch with him if you can definitely meet up – Do not waste my friend's time. You can also reach him over Whatsapp at +92 3555120343
Visiting Khunjerab Pass
The highest border in the world and an incredible feat of human engineering, the road to the Pakistani-Chinese borders is full of stunning peaks and makes for a great day trip. It's expensive to rent a car for the return trip – 8000RS – and there is no public transport that I could find.
This is an adventure best attempted if you have your own transport. I highly recommend skipping Sost (although there is an immigration office here that foreigners heading to the China side must check in with.
I recently drove the length of the Karakoram Highway from Gilgit to Khunjerab on a motorbike and it was absolutely awesome…
Backpacking Naltar Valley
The stunning Naltar Valley is, right now, one of Hunza's best kept secrets but with the completion of the new road they are building (should be finished early 2020), that will soon change. Halfway along the Karakoram Highway between Gilgit and Karimabad is Nomal – turn off the KKH here and then either drive by motorbike or take a 4 x 4 jeep along the challenging gravel mountain road to Nalter itself – this will take a couple of hours.
Nalter Valley is truly beautiful with stunning forests, snow capped peaks, beautiful lakes and atmospheric weather conditions. You'll definitely want to spend at least one night in the town of Naltar and the beautiful views from Mehmaan Resort make this the place you want to be. There's good service, good food and rooms start at 4000 rupees which is the best price we found in town. The next day you can continue to head further into the valley to visit the stunning great lakes of Naltar.
Driving to these lakes by motorbike is possible but REALLY FUCKING HARD…. in some places the roads are simply made up of huge piles of boulders, in others you have to cross fast flowing rivers. I consider myself an experienced rider and I can say with authority that this was the most challenging riding I've ever done.
PLEASE NOTE: Nalter Valley has a single use plastic problem – the locals are devising ways to deal with this but please do not add a single scrap of plastic to the problem. In Pakistan I highly recommend using a Grayl Geopress so that you can drink water wherever you find it without having to buy plastic bottles and without having to worry about your health.
Backpacking Skardu
The town of Skardu is a popular backpacking hub and many travelers in Pakistan will find themselves here. It's a twelve-eighteen hour drive (depending on the road conditions) rough drive from Gilgit (expect to be thrown from side to side) by local transport (500RS) departing Gilgit's main bus station at 9 am – arrive earlier to get your ticket. Skardu also has an airport and I recommend you fly from Islamabad if you can (one way 15500 rs).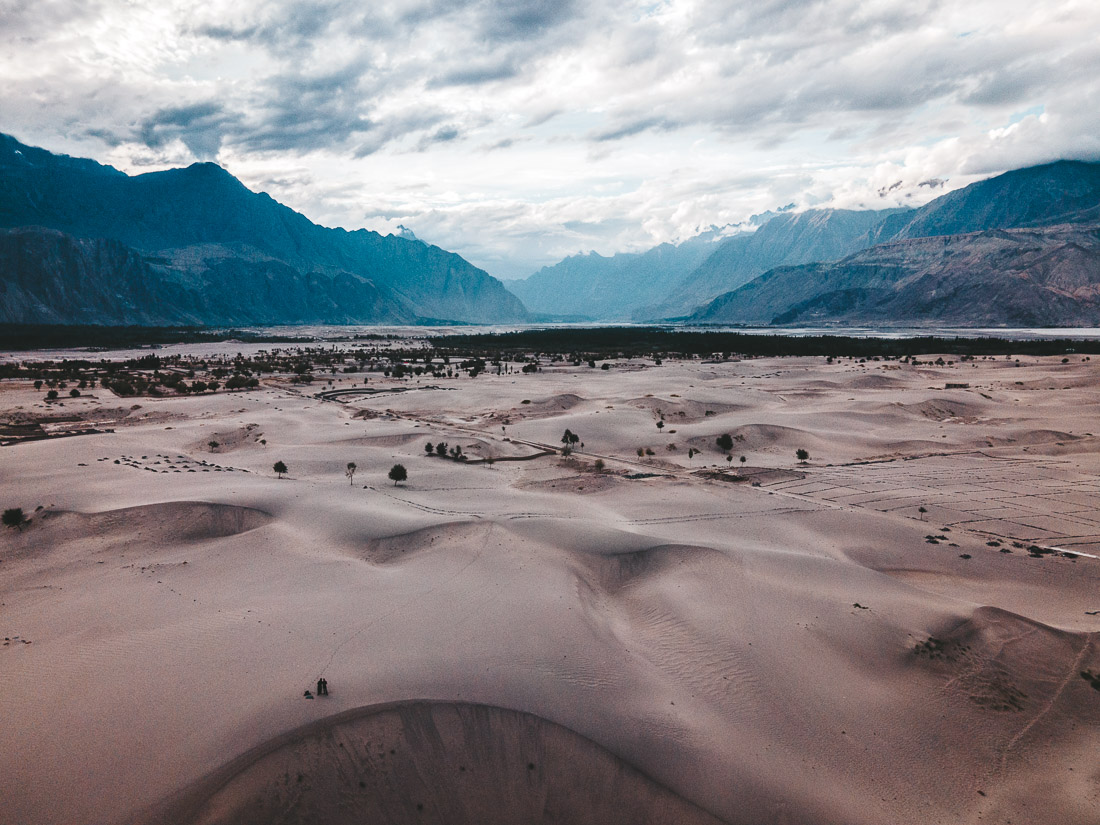 The prices in Skardu, especially during high season, are on the high side as this is the launching point for many of the most popular tours and treks in Pakistan. Some people feel like the locals are just trying to get money out of them but I think that this isn't entirely the case. Being the beginning of many of the greatest treks in the world, prices are obviously higher and so expectations/demands are different.
In all honesty; I recommend spending just a few days in Skardu itself as it's a dusty place devoid of many attractions. There are a few points of interest in Skardu like Skardu Fort, the Mathal Buddha Rock, the Katpana Desert, and the Sarfa Ranga Desert but you only need a few hours or minutes even to visit these.
More Info on Traveling to Skardu
If you're looking for a guide, I recommend contacting Zahid Hussein. He is very experienced in all sorts of treks in the area (having hiked to K2 hundreds of times) and is definitely one of the best options in town. Zahid can be reached at +92 344 9850057.
Only contact Zahid if you have a real intention to use his services – which are always fairly priced. Tell him Chris and Will from Epic Backpacker Tours sent you and he will make you the best price possible.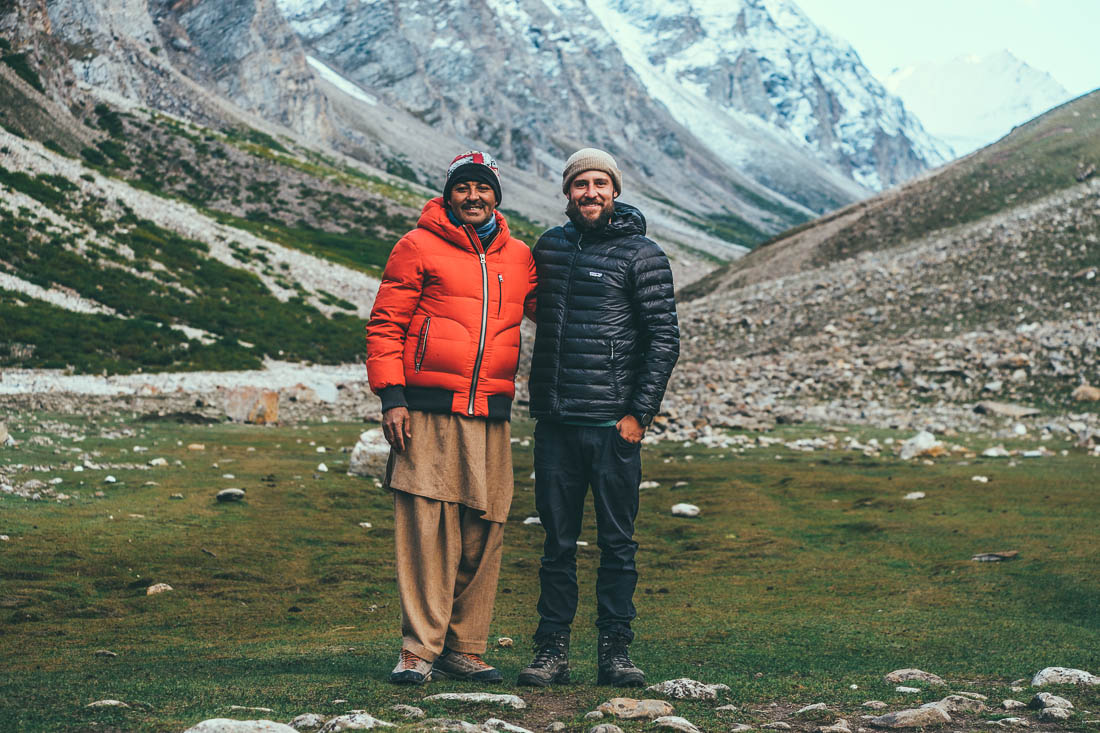 Mashabrum Hotel is a bit expensive and can be a bit dirty but some rooms are blessed with absolutely stunning views that make it worthwhile. Many folks rave about the views at Shangrila Resort but, to be honest, I was underwhelmed.
It's worth taking a look at Khaplu Fort and Upper Kachura Lake where you can swim in the lake and dine in a local restaurant on fresh-caught trout. Skardu is famous for its gemstones and crystal mines; I have heard it is possible to trek to some of these mines and get very cheap rates on precious stones – an enterprising backpacker may consider filling their backpack…
Epic Backpacker Tours is Taking Bookings! • Experience EPIC
3 Deliciously Offbeat Destinations
Pakistan | Kyrgyzstan | Iran
You only live once: make it count.
Backpacking Hushe
Hushe is the end of the line in the Skardu region. This small village is the last place on the tourist trail that offers any sort of attraction. The potential adventures found in the Hushe Valley though are among the most thrilling in the country.
Hushe is an alternative starting point for many of Pakistan's greatest treks including Gondogoro La, Concordia, and the Charakusa Valley. Taking part in any of these will surely prove to be among the finest moments in your life.
Much of the areas north of Hushe – including the ones mentioned previously – lie in the restricted zone of the Karakoram so you'll need to organize a permit, a liaison officer, and the proper guide to begin any of these treks. Note that you cannot receive a permit or authorization to visit the restricted zones in Hushe itself – you'll need to organize such things in Skardu or Islamabad.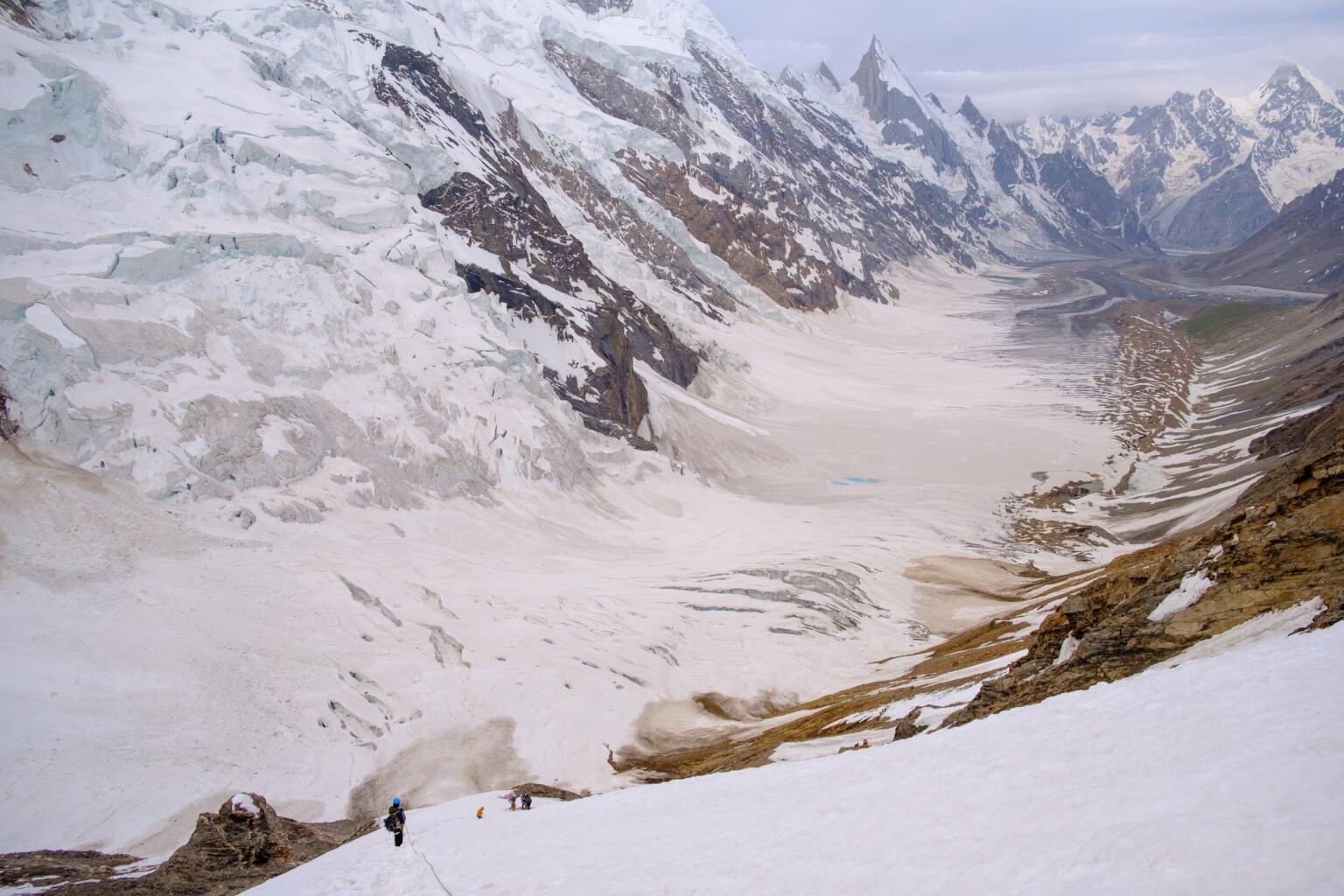 There are several treks in and around Hushe that don't lie in a restricted zone that are still worth visiting. Some of the most popular non-permitted hikes in the area include the Nangma Valley, the Humbrock Valley, and Masherbrum Base Camp/Aling Glacier. Though to avoid hassle from the authorities, take a local guide with you.
Hushe itself is a sleepy little town. There's even less do inside the village than Skardu but, in defense of Hushe, it's at least cleaner. To arrive in Hushe, you can hire an expensive private car or catch the local bus, which runs every other day from Khaplu. Be sure to inquire with the locals or with your hotel manager about bus departures.
For accommodation, I recommend staying with Little Karim (father of the aforementioned Mr. Hanif) at his new lodge in the village, which was funded with help of Spanish climbers. While staying there, definitely ask Little Karim about his lifelong accomplishments as they're quite extraordinary. The man is a local legend and has even met international celebrities like Ronaldo!
You can reach out to Little Karim at +92 3555336936 or get in touch with his manager, Mr. Azam, at +92 3554161209
Backpacking Deosai National Park and Astore
The best time to visit Deosai is between July and mid-August when the entire plain is covered in a blanket of stunning wildflowers. This is one of the best spots in the world to view the stars and I highly recommend camping for a night.
Be careful where you pitch your tent – I was awakened by four bears a mere three meters from my camp.
It now costs 3100Rs to enter Deosai (300Rs for Pakistani citizens) and unless you have your own transport, you will need to hire a jeep. Jeeps are very expensive but, if you haggle, it is possible to get an OK rate…but don't be surprised if you're initially quoted 20,000-22,000Rs.
I managed to negotiate a jeep and driver for two nights and three days, with camping and fishing equipment thrown in, for 18,000RS. We drove from Skardu to Deosai (three hours), camped a night, and then drove to Rama Lake (four hours) where we camped again. The next day our driver dropped us in Astore and we caught a local bus to Raikot Bridge (three hours) where we caught a jeep to the trailhead for the Fairy Meadows.
You could also connect from Astore directly to Gilgit.
After Deosai is the Astore Valley, the self-proclaimed "Switzerland of Paksitan." This cliche aside, Astore is certainly a beautiful place, even by Pakistani standards.
There are many fantastic hikes to be had here and I highly recommend visiting Rama Lake where you can view Nanga Parbat, one of the most beautiful mountains in the world.
You can camp outside the PTDC hotel in Rama for free and, from the PTDC, it's a 4km journey to Rama – depending on road conditions it is sometimes possible to do 2kms of this by jeep; my jeep became stuck for two hours, I wouldn't recommend trying it if the roads are a river of mud…
Read up about my friend Joan's experience hiking in Astore.
Chitral and The Kalash Valleys
The Kalash people are Pakistan's smallest religious community and, every year, they hold a series of incredibly colorful festivals. From Gilgit, it is possible to catch a 14-hour Natco bus, crossing the stunning Shandur Pass, to Mastuj. From Mastuj, you must then take a 4-hour jeep to Chitral where you can visit the Kalash Valleys and stay with Engineer Khan in Ramboor (one of the Kalasha valleys) at the Kalash Home Guesthouse. Contact his son on Whatsapp for bookings: +92 345 5819188.
The price from Chitral to Bumbaret (the other main Kalasha valley) is 4000 rs with some hard bargaining. There are a few public bus options available, just ask around.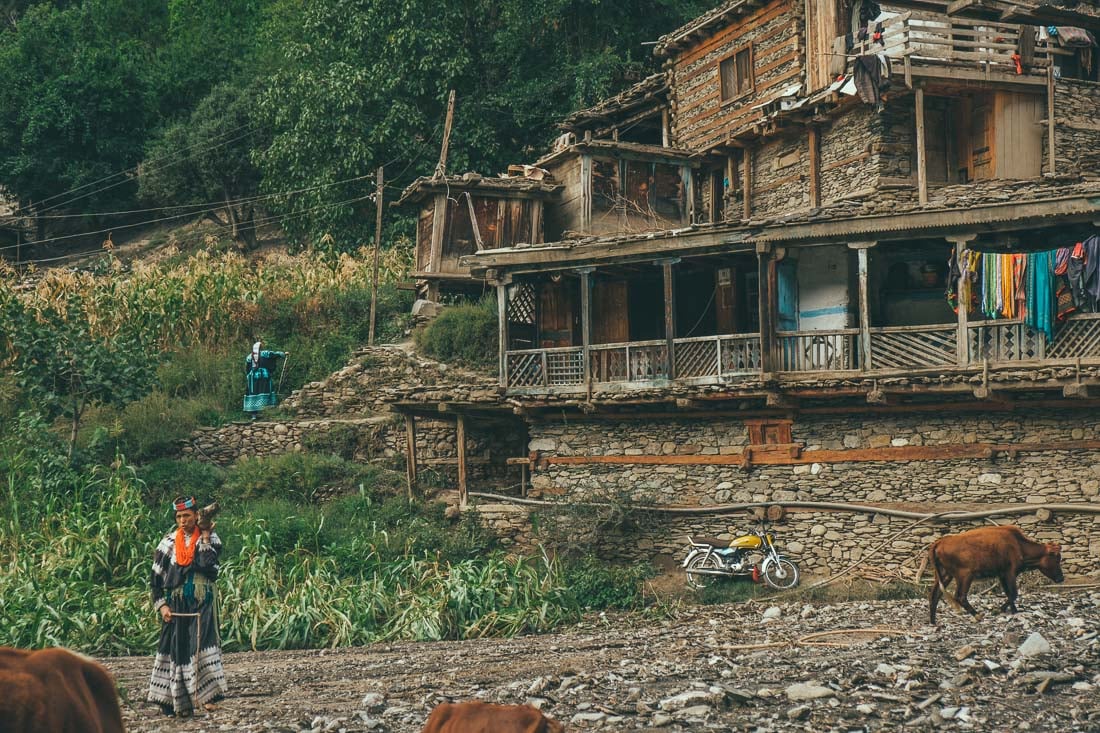 The Kalash people retain many of their traditional beliefs and a visit to the valleys is a unique opportunity to see this small community, said to be descended from the armies of Alexander the Great. To find out more, check out this article. The entrance fee to the Kalasha Museum in Bumbaret is 260 rs.
If you want to visit the Bumbaret and the other Kalash Valleys, you can register with the police at the bridge/entrance to the valley. It will be obvious. In Bumbaret, stay at PK Guest House. Contact Farid Ahmad by Whtasapp at +92 03429437138. Prices are as you want to pay – but pay at least 2000-3000 rs for you room and food per night.
Note on Shandur pass and its "sleeping facilities". There are two tent hotels along the way. Don't expect anything special. Sit on the left side of the bus, you'll see more of the beautiful scenery on the way. Al Farooq hotel offers great single rooms for 600Rps a night – Wifi is the best I had in Pakistan so far.
Backpacking The Swat Valley
One of the most conservative places in Pakistan and a must-visit for keen hikers, Swat is a very interesting place indeed…. many of the women here are in full-clad Burkahs and many of the men are not used to seeing a women's face. The main towns are Mingora and Saidu Sharif but the real beauty of Swat is to be found in the forests….
Swat Valley was once the cradle of Buddhism and is still littered with important Buddhist monuments and relics. The Taliban invaded in 2009 and did their best to destroy the statues in the brief period they occupied the valley. They were kicked out after six months with a huge loss of life to both Pakistani and Taliban forces, the area now has a very heavy military presence but is largely considered safe, I encountered no problems. The most impressive of the Buddhist monuments is the towering Jehanabad Statue, try to catch it for sunset.
Whilst around Mingora, be sure to visit Udegram, an ancient Mosque, as well as Malam Jabba; the best place in all of Pakistan to catch some powder and strap on your skis. You will need your own transport whilst in Swat or to make friends with a local couchsurfer; taxis are insanely expensive and there are not many public transport options.
Swat offers adventurous backpackers many opportunities to trek into valleys that have not been visited by many foreigners before; I spent an incredible, yet arduous, couple of days trekking around Beshigram Lake where I stayed for free with local shepherds. The best treks in Swat are supposed to be around Kalam and Daral Lake but sadly I did not make it up that far as I was unable to find affordable transport and the heavy army presence makes hitching impossible.
More Info on Traveling to Swat Valley
Multi-day rafting and trekking expeditions are possible in Swat, I met one local who had built a raft and headed down the river…
I have heard that Aslam Khan is THE man to hang out with if you are heading to Kalam – you can reach him on 03411914522 – he is a famous hiker and can take you on some epic treks.
Ihsan, one of my hosts in Swat, is trying to bring tourism to the region and puts up backpackers in a room attached to his house – it's basic but homely and if you are visiting Swat, you will need a contact. Ihsan is reliable, speaks good English, has the most up to date intel on the Swat security situation and is a keen hiker.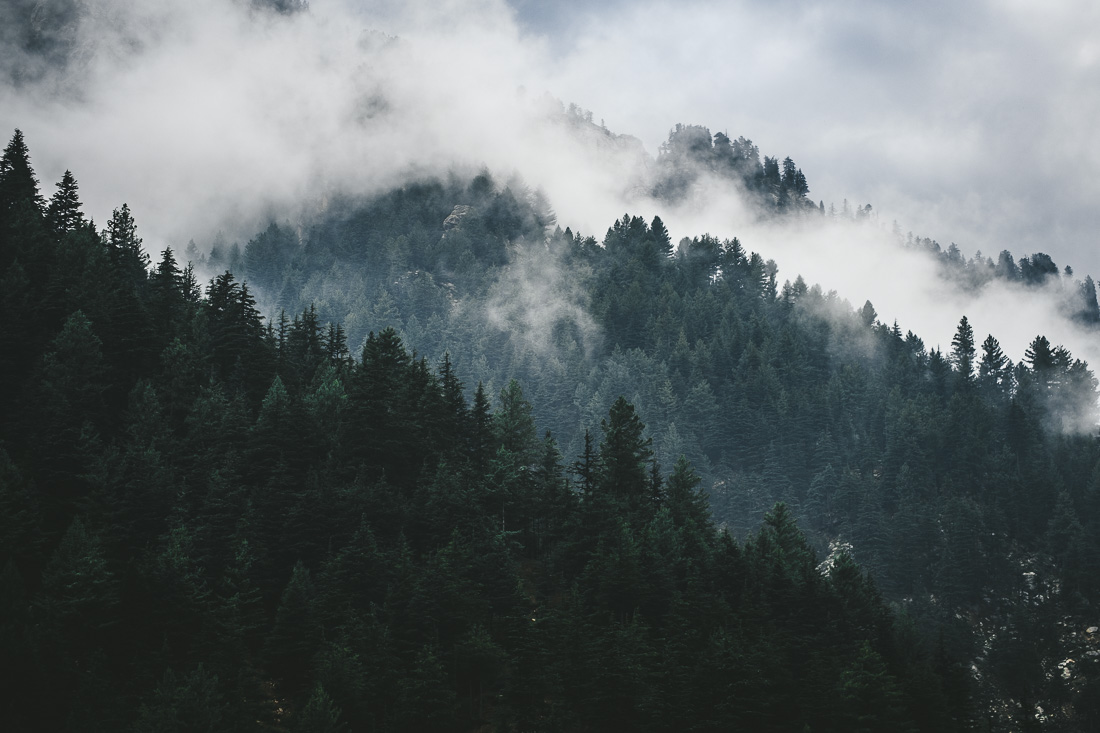 Ihsan has now set up a Facebook page – Swat Valley Backpackers and can provide backpackers with a place to stay; I couchsurfed with him for four days. Ihsan is a keen hiker and a conservative Muslim. Please make a donation of $15 – $20 per person per day to cover your food, accommodation, transport, and activities whilst staying with Ihsan.
It's a six hour Daewoo bus from Islamabad to Swat, 600RS, and it is also possible to get to Chitral from Swat via Kalam (ten hours) by jeep (I, unfortunately, had to give this a miss as the cheapest price I found was 20,000RS). If you want to head up north to Gilgit do not go back to Islamabad – instead, travel from Mingora to Besham and then catch a bus from Besham to Gilgit – this will save you nearly ten hours.
Your Favourite Travel Blog Needs YOU!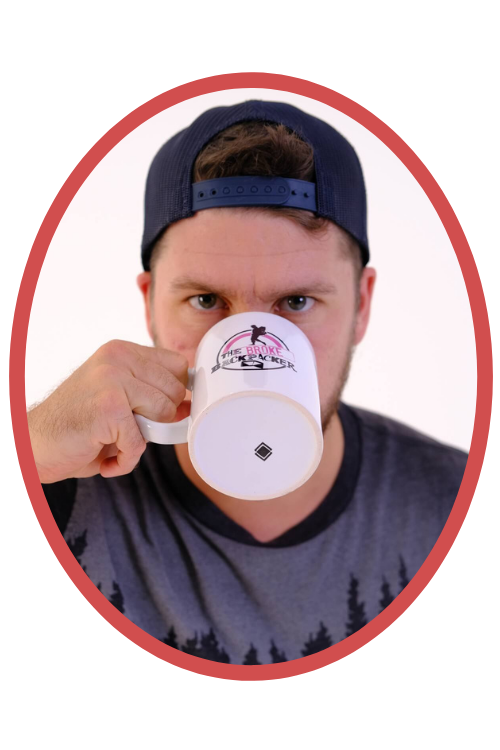 Ads SUCK. Nobody likes ads. So you know what we did? We cut them from our site!
Instead, we're simply counting on YOU – our dedicated community of adventurers and renagades – to support the site. No Patreon and no ads: just you, The Broke Backpacker, and good vibes central. 😀
There's nothing you have to do; just keep browsing, use your adblocker guilt-free, and enjoy our EPIC content.  And if you want to learn about how you can help more, read our support the site page.
The 10 Top Things to Do in Pakistan
1. Trek to K2 Base Camp
A 2-week trek (doable in 11 days if you are super fit) leading to the base camp of the second-highest mountain in the world. Epic Backpacker Tours co-founder Chris Lininger and TBB staff writer leads a few trips to K2 Base Camp each summer.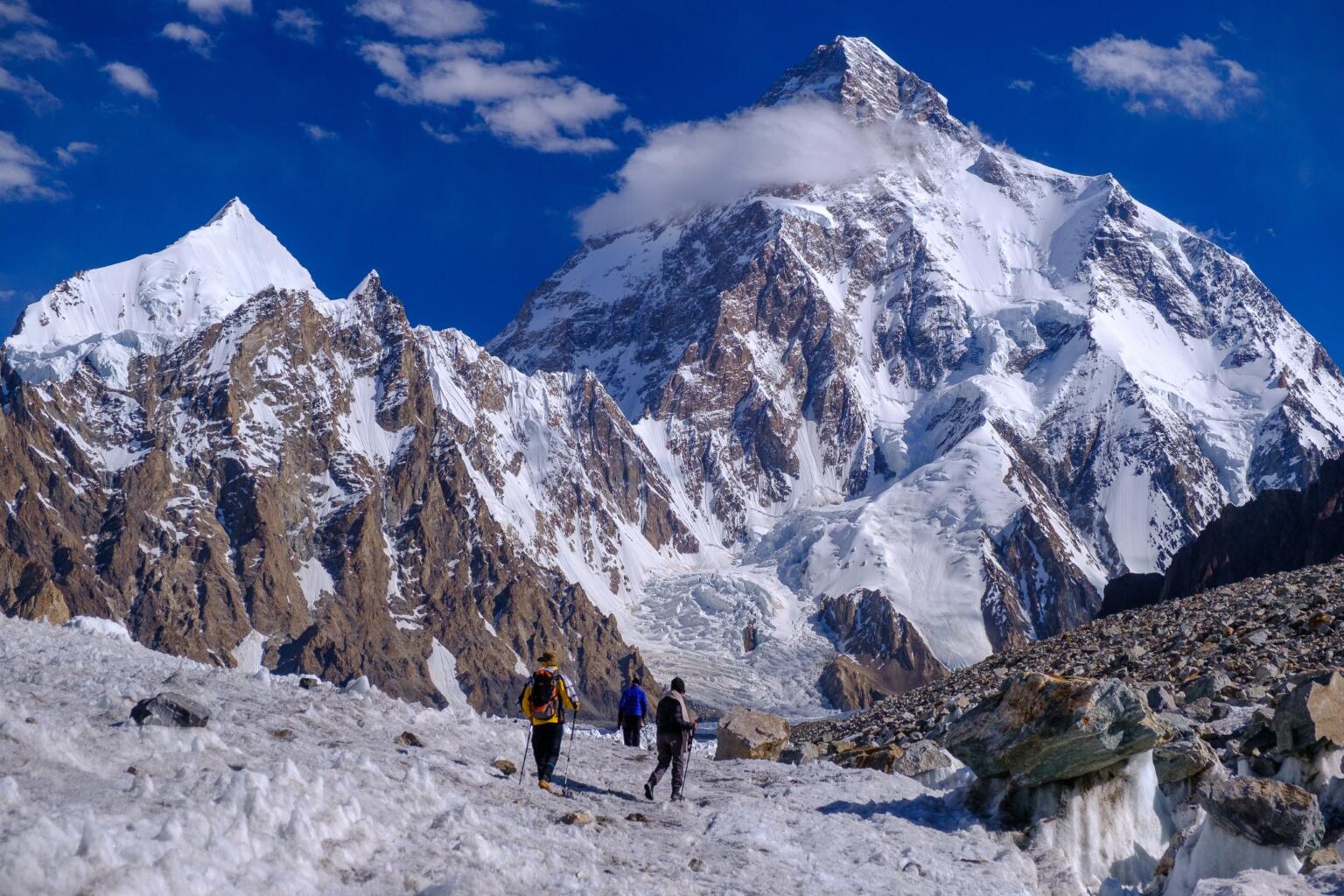 #2: Stay with a Local Family
Pakistani locals are some of the most hospitable people you will find anywhere. Spending time with a family in a small mountain village will give you insights into their daily life as well as a chance for you to connect with them on a deeper level.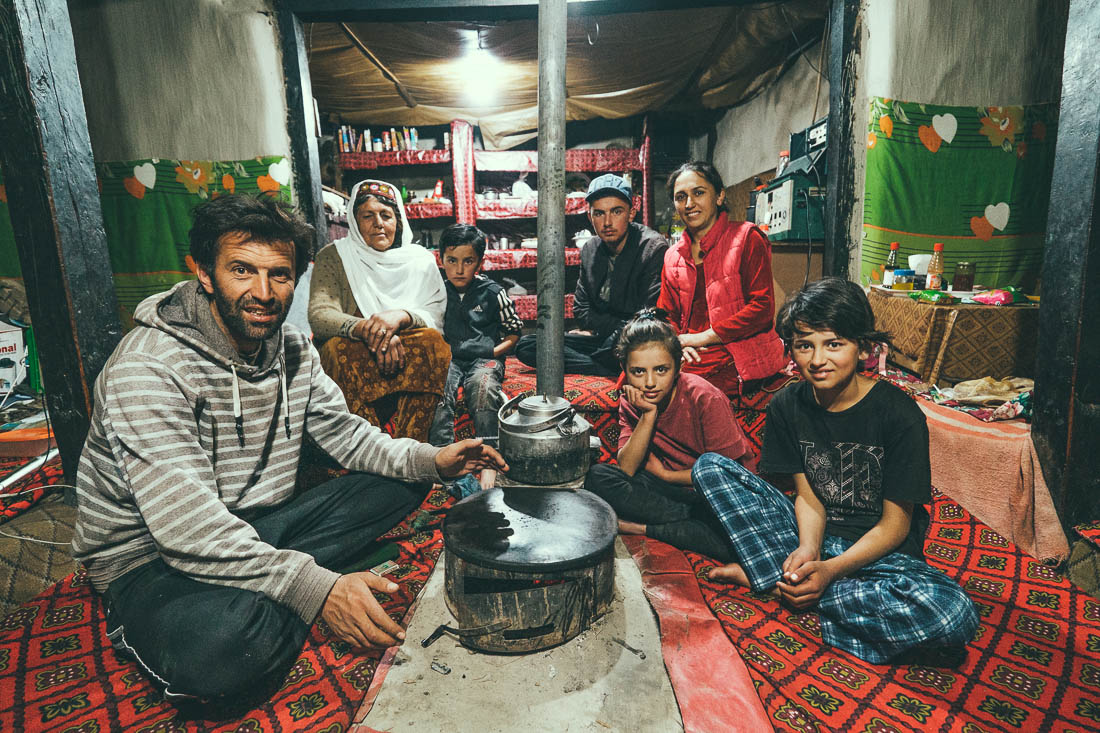 3. Visit the Old Mosques in Lahore
Lahore is home to some truly beautiful old mosques. Must-see places include the Badshahi Mosque and the Wazir Khan Mosque in the Old City.
4. Hike as Much as Possible
Pakistan literally has every type of trek possible. From multi-week expedition-style hikes to epic day trips – Pakistan has a trek for everyone. One of my favorites includes the trek up to Patundas Meadows in Hunza.
5. Drink Wine in Kalash Valley
The Kalash Valley is probably the most unique cultural enclave in all of Pakistan. The Kalasha people have a centuries-old culture based in an ancient form of animism. They hold epic festivals, speak a unique language – and yes they even make their own delicious wine (they are non-muslims.)
6. Fly from Islamabad to Skardu
This is not your average plane journey. In the one hour it takes to fly between Islamabad and the Balti capital Skardu – the plane comes shockingly close to Nanga Parbat (8,000+ meters) and suddenly you are in the presence of one of the biggest mountains in the world. Plus the road to Skardu from the Karakoram Highway is horrible and is to be avoided if you can afford the plane ticket (about $100 USD).
7. Go to Raja Bazaar, Rawalpindi
Raja Bazaar is a crazy place. It is a sprawling, classic Pakistani market where you can literally find anything under the sun. The entire market is the size of a small town, spanning many city blocks. This is the place to come to have all of your senses activated.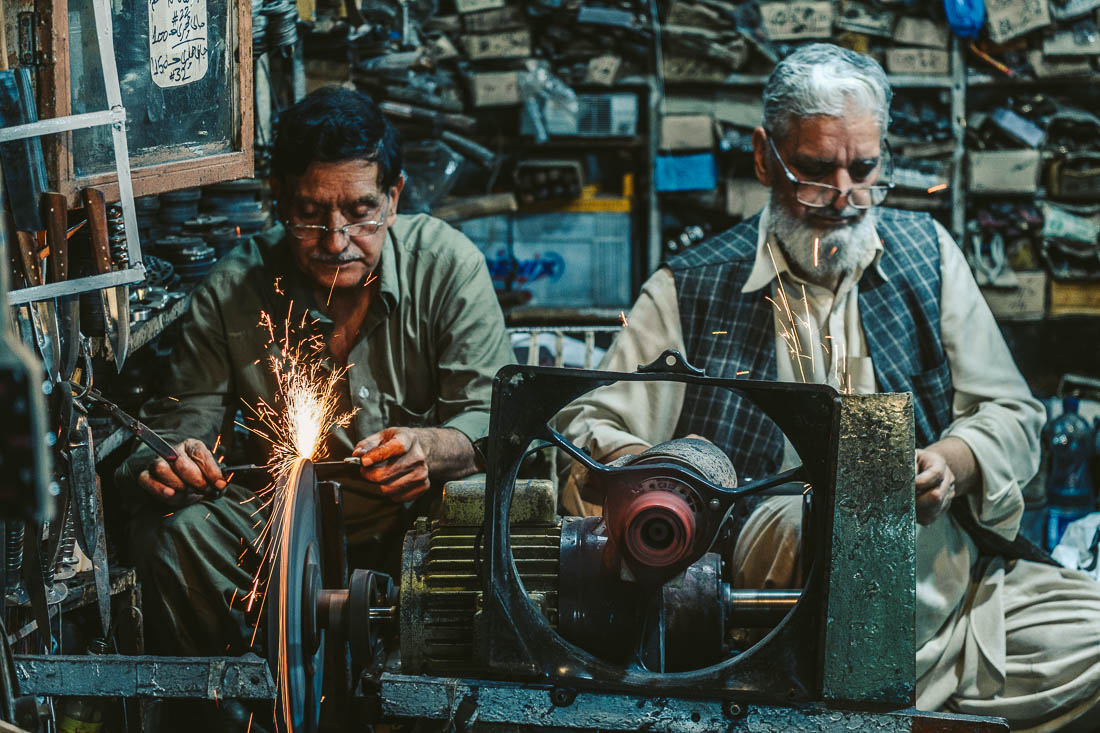 #8. Attend a Sufi Dance Party
Sufi music has deep roots all across south Asia as well as the broader Sufi tradition. Thursdays in Lahore you can catch spontaneous performances around the various Sufi shrines.
#9 Eat Your Heart Out
The food in Pakistan is great. If you are a fan of BBQ, rice dishes, curries, sweets, and greasy flat breads, you are going to love the food here. Even though Pakistani cuisine tends to be meat heavy, there are also plenty of options for vegetarians.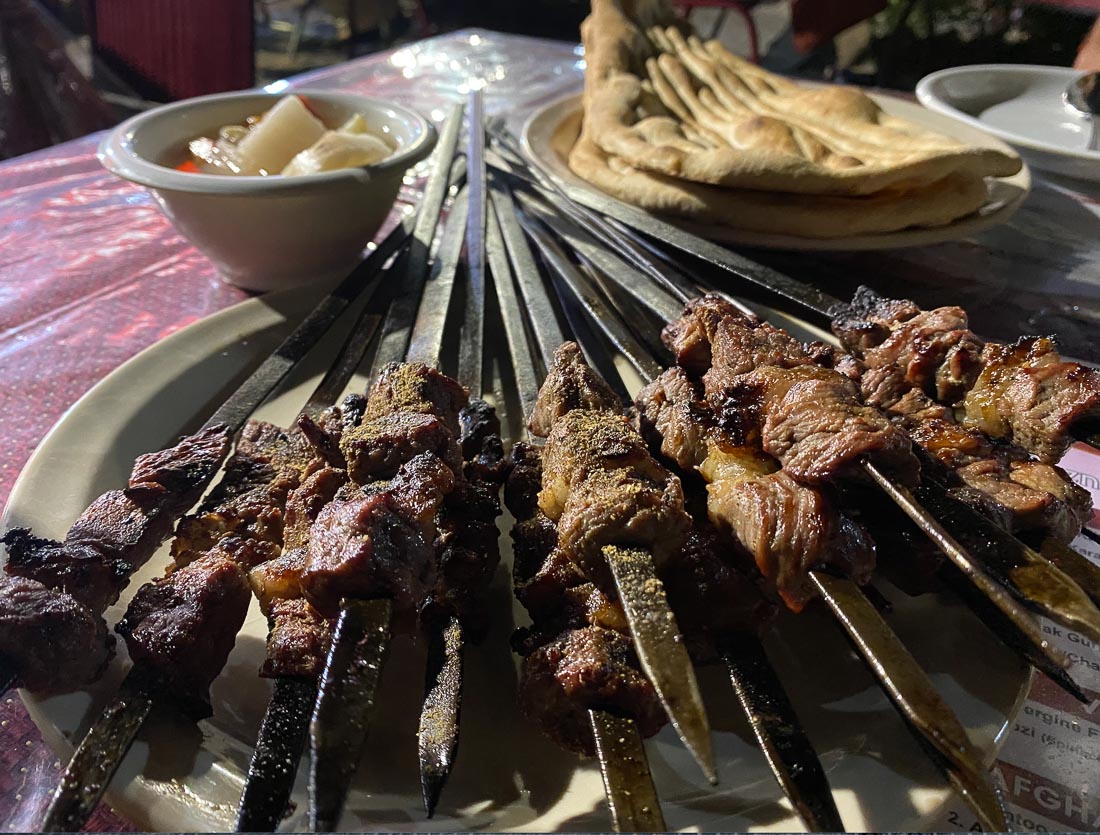 #10 Drive the Karakoram Highway by Motorbike
The Karakoram Highway is an engineering marvel – stretching hundreds of kilometers from the lowlands to the China border at 4,700 meters. It is one of the most scenic roadways in the world and is best explored by motorbike.
Backpacker Accommodation in Pakistan
With a few exceptions, much of the accommodation in Pakistan is fairly expensive and not particularly well set up for budget backpackers. However, this is now changing and better accommodation options are coming…
There is some backpacker-friendly accommodation around and, during low-season anyway, it's possible to score a room for around 500 rupees (five dollars). I recommend Couchsurfing in Pakistan wherever possible, you'll meet some amazing people, and bringing a tent or camping hammock for trekking.
Most places around Pakistan also have a PTDC (Pakistan Tourism Development Corporation) Motel and although these aren't the cheapest, they are a solid bet for foreigners.
Update: As of October 2020 all PTDC hotels in Pakistan are closed – and will likely not re-open anytime soon or at all due to COVID.
A big thanks to veteran adventurer Olly Manson for doing a lot of the leg-work on this table.
I highly recommend downloading the free app, maps.me, it works in Pakistan and you can use it without phone signal as long as you have previously downloaded the region you are exploring. You can then type in the GPS codes listed below and find the accommodation with less hassle – we have tried to make the GPS codes as accurate as possible but it has all been done through Google maps and memory.
The Best Places to Stay in Pakistan
Below is a list of cheap backpacker style accommodation options in Pakistan…
Backpacking Pakistan Travel Guide
Place
Accommodation
Why stay here?
Naltar Valley
Mehmaan Resort
The best views in all of Nalter with friendly staff, clean rooms and good views. Highly recommended.
Lahore
Karakoram Bikers Homestay
Great value local homestay experience in a great setting and city location.
Karimabad
Old Hunza Inn
Has Wifi, an epic view and the who speaks OK english. Can organise Treks. Here is their Facebook .

Karimabad
Mountain Inn
Not the cheapest but incredible WiFi, great views, and is family owned and run.
Kalash Vallkey (Bumbaret)
PK Guest House
Basic but good location and warm hosts. Price varies, 2000-3000 per night including meals.
Kalash Valley (Rumboor)
Engineer Khans Homestay/Guesthouse
Excellent English, good food. Price varies. Expect at least 2000 rs/ night PER PERSON including (minimal) food.
Gilgit
Madina I Hotel
Foreigner friendly place, down an alleyway. Owner speaks good English. OK WiFi.
Gilgit
Medina II Hotel
Cheap, reliable, English-speaking owner. OK WiFi.
Gilgit
Karakoram Bikers Five Giants Home Stay
Multiple-room guesthouse with shared kitchen and communal garden area.
Ghulkin
Rehman's Backpacker Hostel
No visit to Pakistan is complete without visiting Rehman's hostel in Ghulkin and exploring this magical part of Hunza. Contact Rehman here . Prices: Dorm 1000 rs Private Rooms 3000 rs
Fairy Meadows
Greenland Hotel
Operated by Gul Muhammad Ph. No. : 03555124070
Aliabad
Mountain Story
Excellent rooms, great food, a secret bar, and awesome owners. Prices are between 6000-8000 rs / night excluding food.
Islamabad
Islamabad Backpackers
1500/- For dorm bed
3000/- for private room. Good WiFi and breakfast. Haris and his team are a great resource for all things Pakistan travel.
Lahore
Lahore Backpackers
If you're not Couchsurfing, you'll probably end up in Lahore Backpackers – The owners speak good English and there's a KFC nearby if you are craving western food!
Rawalpindi
Hotel Al – Jamal
Some hotels in Rawalpindi won't take foreigners. ls in Rawalpindi won't accept foreigners, Al Jamal does accept foreigners but is not so great – you're better off staying in Islamabad itself.
Peshawar
Hidayat Hotel
Rooms for 600PKR, near the Bala Hisar fort, accepts foreigners, super friendly staff.
Chitral
Al-Farooq Hotel
Rooms available for 2000 PKR, great Wifi, balcony, and very clean.
Mastuj
Tourist Garden Inn
Extremely nice family homestay with a beautiful garden and camping options. Contact Shah Khalid at +92 342 6117133
Booni
Mountain View Guest House
Incredibly friendly owners, a garden for cheap camping, and clean private rooms with GOOD WiFi.
Kalam
Hotel Heaven Rose
Great location, nice owner and decent prices around 2000-3000 PKR.
Yarkhun Valley (Inkip)
Paradise Inn Guesthouse
One of the most peaceful stays in Pakistan. Incredible organic views, family-owned, and very clean and cozy rooms and bathrooms. Around 2000 PKR a night including food.
Khalti Lake
Ghizer Lodge Hotel and Camping Site
Great camping site complete with a private room and very clean bathroom. Epic view of Khalti Lake from above. Around 1000 PKR/night for camping and 2500 for the room.
Phander
Lake Inn
Comfortable and very close to Phander Lake with plenty of room for camping. Rooms are comfortable and clean for around 1500 PKR a night.
See the lodges
Backpacking Pakistan Travel Cost
So, how much does it cost to travel to Pakistan? Pakistan is for the most part extremely cheap. Meals at local restaurants rarely cost more than a few dollars and entry fees to places of interest usually under $10 USD max. Street food in cities is cheap as.
Entrance to Pakistan's most breathtaking sites: the mountains, is free for the most part – unless you are entering Central Karakoram National Park – in which case there is a steep fee (like to go to K2 Base Camp as an example). If you want to visit attractions in the cities then it usually costs foreigners 250 rupees to get in.
For some treks, you may need to hire a trekking guide and some porters. Most villages in the north are part of a greater porter union so the price is fixed. For example, in upper Hunza, the price per stage is 850 rs. A 2-3 trek for example might have 6 stages. There is no bartering here – the price is what it is. If someone tries to charge you 2000 rs per stage – then yes, they are trying to rip you off.
Accommodation in Pakistan can vary also. For a basic, comfotable room in a small hotel or guesthouse in the north – the price will vary between 2000-5000 RS (sometimes more if the place is nice/popular).
Daily Budget in Pakistan
Daily budget in Pakistan

| Expense | Broke Backpacker | Frugal Traveler | Creature of Comfort |
| --- | --- | --- | --- |
| Accommodation | $5/day | $10-15 | $25-50 |
| Food | >$5/day | $10/day | $15-20/day |
| Transport (long distance) | $10 for long bus ride | $25 for long distance shared taxi | $100-$150 for domestic flights |
| Activities | Hiking is Free! | Entrance Fees: $5-10 | Private Jeep Rental – $60-80/day |
| SIM Card with Data | $3/month and some data. | $5/ month + 8gb | $20/ 100 gb |
| Total per day | $20/day | $25-40/day | $50/day+ |
Money in Pakistan
The official currency of Pakistan is the Pakistani rupee. As of October 2020, 1 USD will get you about 160 rupees.
Pakistan is a VERY cash-based economy – almost everything needs to be paid for with rupees. In the cities, like Lahore and Islamabad, credit cards are more widely accepted at shops and restaurants but still, you shouldn't expect the grand majority to take them, especially at the bazaars.
Outside of the cities, the chances of a credit card being accepted are much lower. In Gilgit-Baltistan, the odds are practically zero.
ATMs, although commonplace in Pakistan, are very unreliable. Most ATMs will not accept Western bank cards; in particular MasterCards are very hard to use.
Only a select few Pakistani banks seem to work well with Western cards. MCB works more often than naught when I need cash.
It is HIGHLY recommended that you bring cash with you before visiting Pakistan. Once, you're in the country you can exchange it.
Don't go to the banks either (you'll get a shit deal). Instead, go to one of the many private currency changers. There's a great changer inside the Liberty Market (Lahore) that I regularly use. His shop is a bit hidden so you'll need to search a bit, around the northeastern wing. Aside from little to no paperwork needed, he has great rates.
Top Tips for Broke Backpackers in Pakistan
To keep your spending to an absolute minimum whilst traveling in South America I recommend sticking to these basic rules of budget adventuring….
Camp: With plenty of gorgeous natural, untouched places to camp, Pakistan is an excellent place to take a tent. Check out this post for a breakdown of the best tents to take backpacking.
Cook your own food: I took a small gas cooker with me to Pakistan and cooked a lot of my own meals and made my own coffee whilst hitching and camping, I saved a fortune – check out this post for info on the best backpacking stoves.
Haggle: Haggle as much as you can. You can always get a better price for things especially while in local markets.
Tipping: is not expected but if you encounter amazing service or want to tip a guide then go for it – just keep the amount reasonable so other backpackers are not hit by guides expecting heavy tips. Five to ten percent is plenty.
To learn how to travel the world on $10 a day, check out the backpacker's bible.
Why Should You Travel to Pakistan with a Water Bottle?
Whilst there's a lot that we can do when it comes to traveling responsibly, reducing your plastic consumption is one of the easiest and most impactful things you can do. Don't buy one-use water bottles, don't take plastic shopping bags, and forget straws. All of this just ends up in landfill or in the ocean.
If you'd like some more tips on how to save the world, be sure to watch the video below.
Best Time To Travel to Pakistan
September is the best month to visit Pakistan, August is absolutely rammed full of local tourists and prices go up.
March – April is also good and Karimabad is simply gorgeous early March. It's possible, but tough, to get into the Fairy Meadows even when they are snowed under if you call Gul Mohammed. If you make it up there, you will almost certainly be the only people there.
If you're going north to the mountains, be aware that it can get VERY cold in the winter here.
I visited Nanga Parbat during February, which is definitely the wrong time of year to go, it was fucking freezing although totally gorgeous; the best time of year to travel in Pakistan is between March and November.
| Region | Spring | Summer | Autumn | Winter |
| --- | --- | --- | --- | --- |
| Northern Territories | Brisk in the valleys, mountains still have snow, beautiful flowers in lower valleys, cheap | hot during the day, comfortable at night, some occasional rainstorms, trails are open, busiest time of the year | Warm during the day, cold at night, snow returns by October, magnificent fall foliage, quiet again | lots of snowy landscapes, zero tourists, most businesses and lodgings are closed, seriously cold, not much to do |
| Punjab & Sindh | temperatures are still bearable, some rain in the form of a "little monsoon" preseason, mostly clear skies, shoulder-season so better prices | monsoon season, scorching, Lahore is getting dumped on, Karachi is flooding | the monsoon ends at the end of September, still hot | The driest time of the year, lots of festivals, Lahore gets some serious fog, busy season for Karachi's beaches |
| Balochistan | nice breeze on the coast, comfortable weather, great time to visit | extreme weather and windstorms | Quetta gets fall foliage but crazy climatic swings (20 degree drops in a single day) | Northern Balochistan is really cold, coast is a comfortable temperature, snow in Quetta |
What to Pack for Pakistan
On every adventure, there are six things I never go traveling without:
Somewhere to hide your cash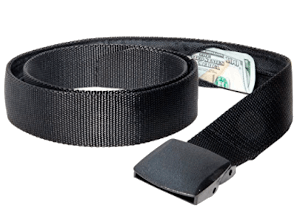 Somewhere to hide your cash
Active Roots Money Belt
This is a regular looking belt with a concealed pocket on the inside – you can hide up to twenty notes inside and wear it through airport scanners without it setting them off.
A travel water bottle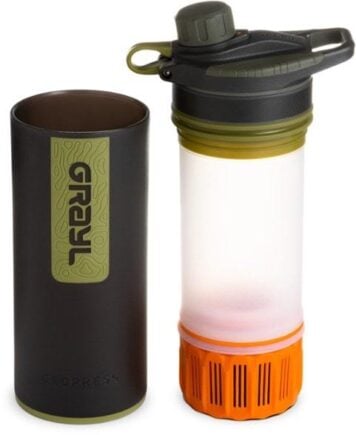 A travel water bottle
GRAYL Geopress Filtered Bottle
Having a filtered water bottle means you can drink from just about any source. The GRAYL Geopress is hands-down the most effective one we've ever used as well!
For those unexpected messes
For those unexpected messes
Active Roots Microfiber Towel
Hostel towels are scummy and take forever to dry. Microfibre towels dry quickly, are compact, lightweight, and can be used as a blanket or yoga mat if need be.
When the power goes out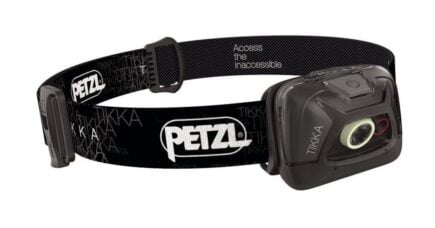 When the power goes out
Petzl Actik Core Headlamp
A decent head torch could save your life. If you want to explore caves, unlit temples, or simply find your way to the bathroom during a blackout, a headtorch is a must.
Sleep anywhere
Sleep anywhere
Active Roots Camping Hammock
Taking a tent backpacking is not always practical but hammocks are lightweight, cheap, strong, sexy (chicks dig hammocks), and allow you to pitch up for the night pretty much anywhere.
To stay a clean backpacker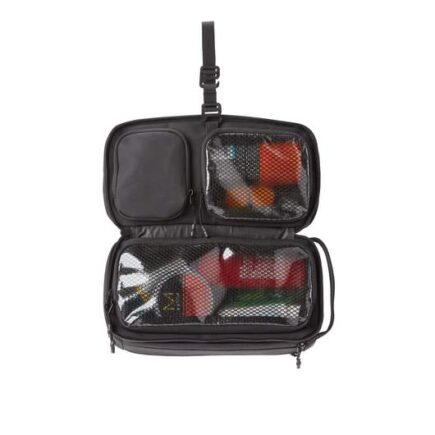 To stay a clean backpacker
Hanging Toiletry Bag
I always travel with a hanging toiletry bag as it's a super-efficient way to organize your bathroom stuff. Well worth having as it helps to have quick access to all your stuff.
For plenty more inspiration on what to pack, check out my full backpacking packing list.
Staying Safe in Pakistan
Pakistan is one of the safest countries I have ever visited and is packed with friendly and inquisitive individuals who are always happy to meet somebody backpacking in Pakistan. The extremely helpful army and the sometimes helpful police will always keep an eye out for foreigners and they are absolutely everywhere. If you encounter any problems I suggest finding the nearest soldier; most of the officers speak some English.
The security situation in Pakistan has been under control since 2015 and has gotten safer with each passing year. With the exception of the Afghanistan border regions, most of the country is perfectly safe to visit. It is not however possible to visit some parts of the country such as Balochistan or Kashmir unless you have special permits.
In the past around Hunza, you used to be assigned a free police escort – read about my experience trekking with mine – to keep an eye on you but these guys are almost always super friendly and mean well. In some places in Pakistan, the police will still want to escort foreigners but this will likely continue to reduce over the next few years.
Sometimes, when arriving into a new town or area, police will insist that you stay in a certain hotel. Hotels in Pakistan are relatively expensive and to be avoided if possible; I couch-surfed my way around the country, with the help of friends from The Karakoram Club, and had a blast. Please be aware that although The Karakoram Club is full of super helpful people it is a 'free to join' Facebook group which means that some hotel groups, trying to sell shit to backpackers, are now in the group and will eagerly contact you.
For tips on staying safe whilst backpacking, check out backpacker safety 101. For Pakistan-specific information, dedicated Pakistan safety guide.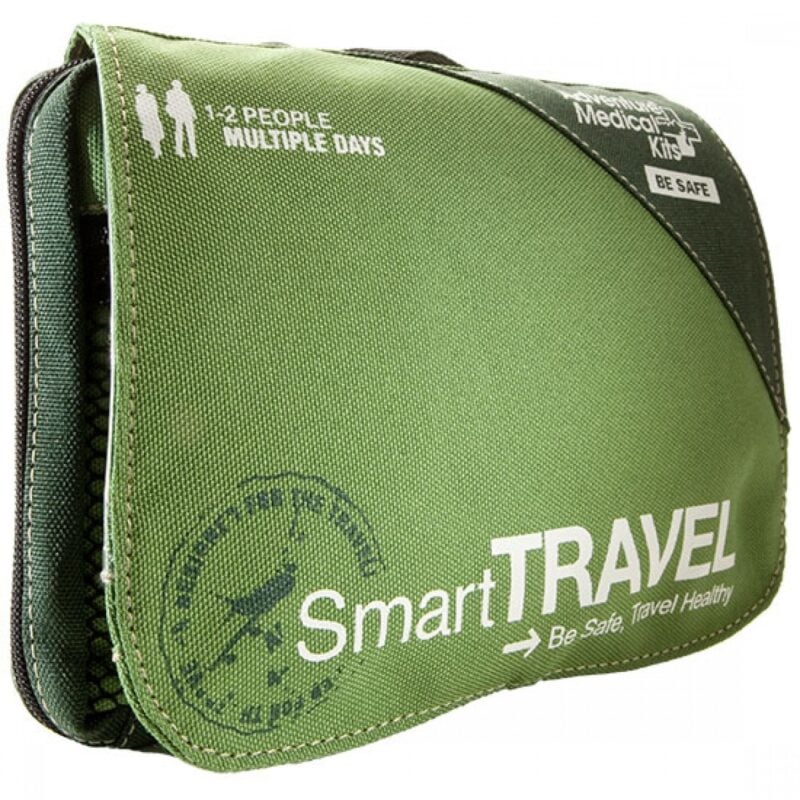 Be prepared for what life throws at you on the road. Pick up an AMK Travel Medical Kit before you head out on your next adventure.
View on REI
View on Amazon
Sex, Drugs & Rock n' Roll in Pakistan
Pakistan is typically a dry country, however, you're permitted to purchase alcohol if you're a non-Muslim tourist with a permit. You can find home-brewed alcohol around, but only if you're looking in the right places. Imported alcohol is also available if you are connected. It's possible to find ecstasy if you are at raves outside Lahore or Karachi but you'll have to be well connected.
In the north of Pakistan Marijuana plants grow wild, so it's super easy to find something to smoke. Pakistan's opium trade is flourishing, so it's pretty easy to find. Chances are, your guide will offer your something to smoke while you're backpacking Pakistan. Most Pakistanis have never smoked weed but smoke hash frequently. Check out my article, Blazed Backpackers 101 on how to stay safe whilst partying.
Is Pakistan safe for women?
In general, foreign women travelling around Pakistan will be treated with the utmost respect. If you encounter any issues simply slap and make a scene; nearby Pakistanis will rush to your aid. I will be releasing an article soon comprised of interviews with female explorers in Pakistan packed with lots of useful info; stay tuned.
I have been getting a lot of requests from solo female travellers heading to Pakistan for more info so I have set up the Backpacking Pakistan facebook group. If you are interested in connecting with other backpackers heading to Pakistan, this is the place to do it. Check out this post for in-depth interviews with four female travellers in Pakistan.
Travel Insurance for Pakistan
A wise man once said that if you can't afford travel insurance, you can't really afford to travel – so do consider backpacker insurance sorted before you head off on an adventure! Traveling without insurance would be risky. I highly recommend World Nomads.
I have been using World Nomads for some time now and made a few claims over the years. They're easy to use, offer the widest coverage, and are affordable. Also, this is the only company I know of that lets you buy travel insurance after leaving on a trip.
If there's one insurance company I trust, it's World Nomads. Find out why I recommend World Nomads, check out my World Nomads Insurance review.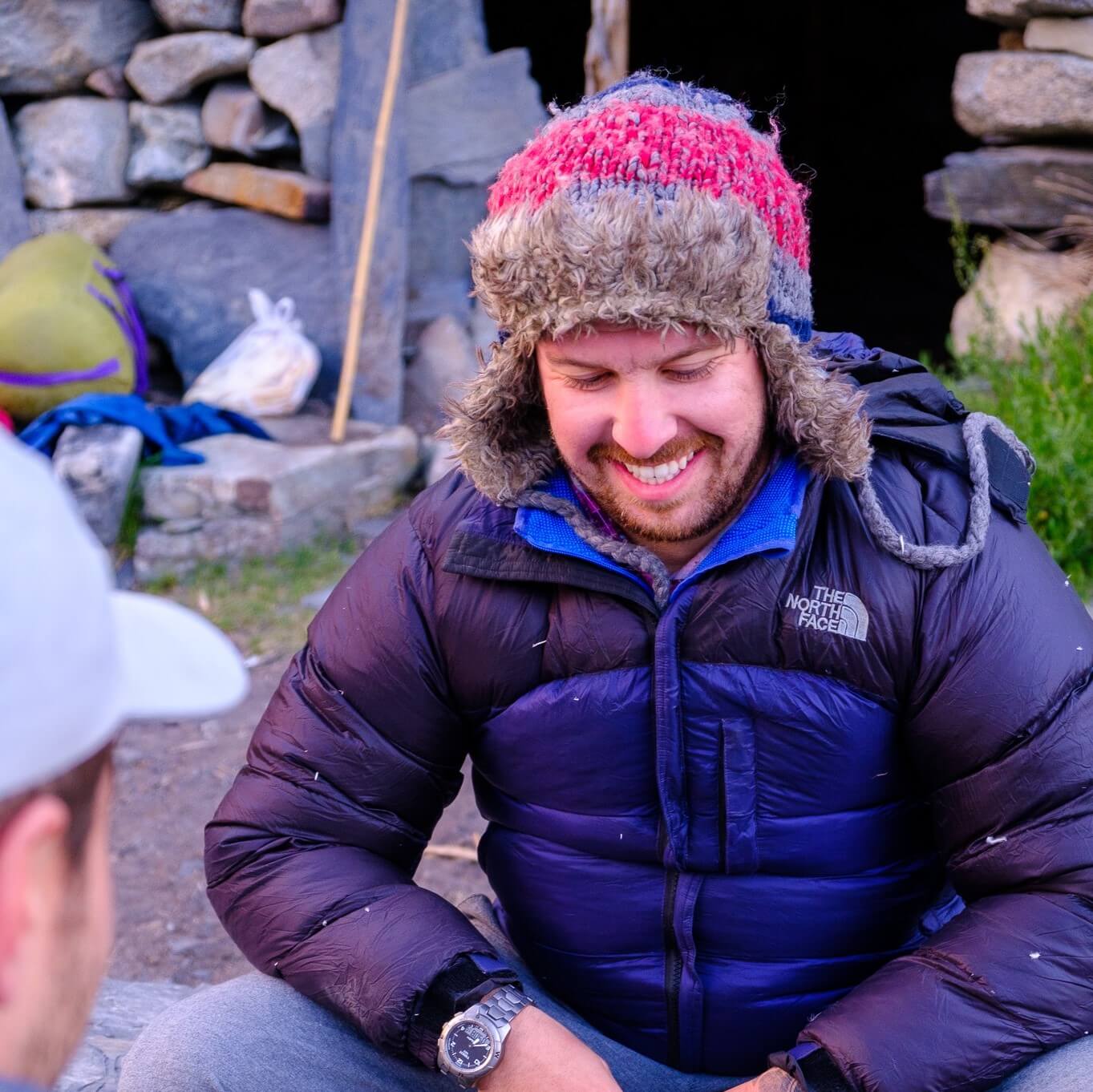 A message from Will, the OG Broke Backpacker
"Once upon a time, I almost lost my leg in a sweltering jungle…
I battled a seriously nasty infection that snaked up past my knee and by the time I made it to a local hospital they wanted to amputate. I was delirious, unable to walk, and in a lot of pain but I managed to call my insurance provider – they moved me to a much better private hospital where the doctors were able to save my leg.
I wracked up $15,000 in hospital bills, but these were completely covered by my travel insurance. Luckily, I still have my leg today, and whilst it is permanently damaged, I'm grateful every day it's still attached!
Moral of the story: consider getting travel insurance before you head out into the wilds, people!"
How to Get into Pakistan
Pakistan has four land borders; India, Iran, China and Afghanistan.
I'll give you a quick run-down of what I know, please note this info changes frequently…
Border crossings between Iran and Pakistan are relatively easy but a lengthy (and hot!) experience. My buddies, Alex and Sebastian, wrote a fantastic report over at Lost with Purpose.
Border crossings between India and Pakistan are easy enough; I used the Wagah Border crossing. Getting my Indian visa whilst in Pakistan was a total god-damn nightmare and despite asking for six months (the standard Indian tourist visa) I was only granted six weeks. It took three days of hanging around the embassy to get my passport back – technically, you have to apply in Lahore and they then send your passport to Islamabad.
You cannot apply in Islamabad but you can turn up at the embassy and make a fuss… I strongly recommend getting your Indian visa before your enter Pakistan as the Indian embassy in Pakistan is staffed entirely by fucktards.
Border crossings between China and Pakistan are simple as long as you have your Chinese visa pre-sorted. I do not know how easy it is to arrange a Chinese visa within Pakistan but the two countries have good relations so I imagine it should be doable.
Border crossings between Afghanistan and Pakistan are not advised. I looked into this for weeks but everybody I met told me that the border guards are not currently letting foreigners across and even if you do get across you will find yourself in a part of Afghanistan which is not famed for its stability.
During different times you could travel to Afghanistan from Tajikistan. Unfortunately, in the current climate, you can't enter Afghanistan at all.
Visa Requirements For Pakistan
Reading this? You're lucky my friend… You missed out on the days of complicated visas to Pakistan! The situation is now much better, you can get an eVisa online no matter where you are in the world.
Visas are now cheaper then they used to be thanks to the implementation of the new E-visa scheme. Before you can apply for the visa you need to get a letter of invitation (LOI) from a Pakistani tour company stating that, basically, they will accept responsibility for you.
It is possible to overstay your visa for under two weeks with no penalty, financial or otherwise. You can get your "extension" sorted at the airport in Islamabad or Lahore. I don't know if this same rule applies for land borders at this time. Beyond overstaying for two weeks, there is a fine to pay. To avoid complications when exiting Pakistan, it's beter to keep your overstay time under two weeks (and you also will not have to pay anything to do so).
If you're in Gilgit, there is a visa office in Yadgar Chowk and you can get your visa extended here for one to three days; bring your passport, passport photocopies, 2 passport photos, and a letter from your guesthouse stating you are staying there.
Buying an LOI Without Booking a Tour
You can attain an LOI from anybody living in Pakistan, however, there have been numerous reports of complications and even some visas being rejected when the LOI is not from an official tour company.
My friends Lizzy and Shah run a registered tour company in Pakistan and are able to provide LOI's cheaper than anybody else – you can submit your application for an LOI on this page. I receive a small commission from this so if you've found this guide useful, please do arrange your LOI through this page. It is still possible to obtain an LOI as an independent traveler, despite the fact that most companies are not doing this anymore as previously mentioned.
Our good friends at Adventure Planners can likely sort you out depending on your nationality. Please contact our good friend Haris Ali Shah for the details regarding purchasing a Letter of Invitation without booking a tour. The cost is $75 USD.
When you reach out to Adventure Planner's don't forget to mention that the Broke Backpacker sent you as they may be able to offer you a special discount! Good luck indy backpackers!
Another option is to contact our friends at Karakoram Bikers. It's possible to get the LOI and a short Lahore (or Gilgit) tour from Karakoram Bikers for $125 USD. Their Food on Foot tour in the Old City of Lahore is very well-loved and travelers genuinely feel they get more than their monies worth.
Visiting Pakistan During COVID Times
TBB Staff writer and Epic Backpacker Tours co-founder Chris Lininger traveled in Pakistan from August 2020 – October 2020 – during the pandemic. The info below if first-hand info from Chris:
Entering Pakistan During COVID
You will need to bring a negative COVID certificate issued within 96 hours of you boarding your flight (double check what the individual airlines' policy is on that. There was a team of medical staff waiting for the plane when we disembarked.
They checked my test, I filled out a form, and boom, I was on my way. When my girlfriend arrived a few weeks later, they did not even check her test in Pakistan, though the airline she took (Ethiad) did indeed check.
Once You are in Pakistan During the Pandemic
Pakistanis as a whole do not take COVID safety precautions too seriously. This is a problem and is a fact not to be taken lightly before you come traveling here right now. In the cities, you will see some people wearing masks sometimes but outside of cities people do not socially distance much or wear masks – or in some cases – even think COVID is real.
When I was leaving Skardu for the Central Karakoram National Park gateway by jeep – I was asked to present my negative COVID test at the checkpoint entering Shigar. This was the only time in-country I was asked to present a certificate.
Flying domestically is no problem / not restricted as of October 2020.
When visiting any place in Pakistan and especially small, remote villages you must be aware that you are putting yourself and others at risk by doing so as long as this COVID pandemic rages on. There are very limited health facilities in the Northern areas if you fall sick.
Be as careful as is practically possible when interacting with families, homestays, and follow common sense COVID safety protocols at all times. Be sure to get yourself tested before heading to the mountains if you have spent a bunch of time in the cities and do your best to wear masks and social distance.
Note that as of October 2020, land borders between India and Iran are closed for tourist traffic (not sure about Afghanistan).
Departing Pakistan in Times of COVID
You will need another negative COVID test when the time comes for you to depart Pakistan. The easiest and fasted way to dso that in Islamabad is to go to the Islamabad Diagnostic Centre (IDC) in G-8. Price for a test is 6320 rs. I got my results in less than 24 hours both times I was tested. They email the results to you so you don't have to make another trip back to the lab.
Here are the lab details: IDC Corona Lab, Pakland Square, G8 Markaz Islamabad.
How to Get Around Pakistan
There is a HUGE variety of transport options in Pakistan; the local NATCO buses are usually the best value cheapest but if you want to splash out on something more comfortable go with Daewoo – I caught a ride inside a Daewoo minibus and it was ridiculously plush. Hitchhiking in Pakistan is possible but you may encounter problems at police checkpoints.
Whenever travelling any distance in Pakistan, you should have multiple photocopies of your passport and visa to hand over at checkpoints – on one journey, from Islamabad to Gilgit, I had to hand over a total of eleven photocopies. If you do not have the photocopies at the checkpoint, this will cause delays.
Update October 2020: Luckily though, as of late 2020, the police checkpoints in Gilgit Baltistan and KPK are much more chill. They don't require you to hand over your passport copies much anymore. That said, best to always travel with the above-mentioned copies just in case.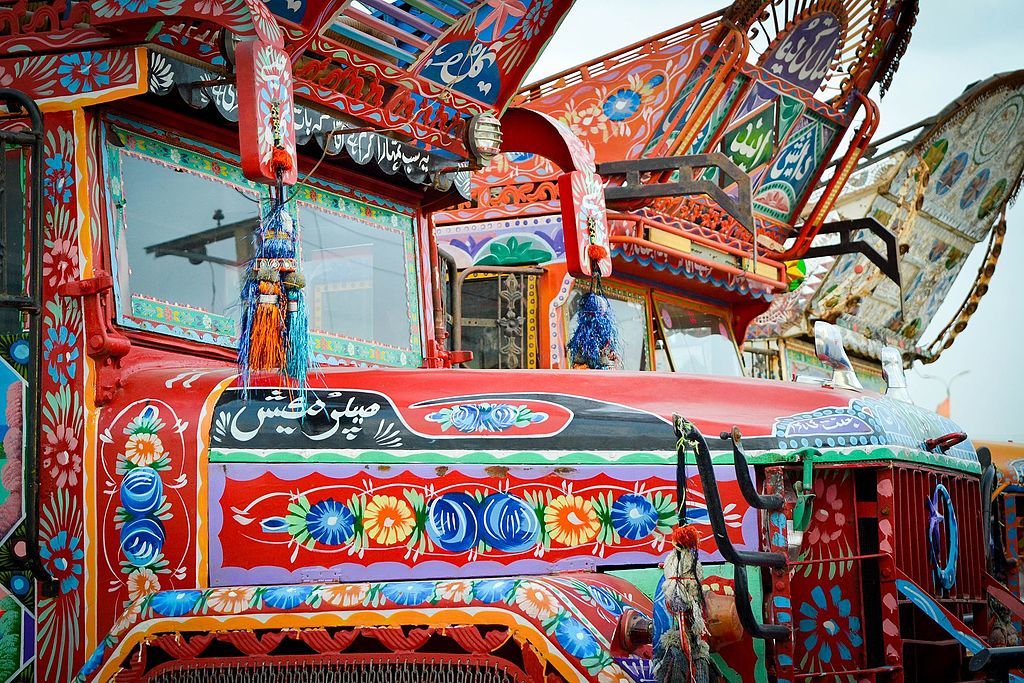 Sometimes, you may need to hire a car and driver to explore an area; cars are expensive in Pakistan. To rent a car and driver for a whole day of gallivanting in Hunza, or to drive up to the China border area, costs around fifty to eighty dollars. Flights in Pakistan are relatively cheap – around eighty dollars from Islamabad to Gilgit – and a good way to skip some truly horrific bus journeys.
Renting a Vehicle in Pakistan
Having your own transport for Pakistan is definitely the way to go as long-distance bus services are pretty uncomfortable, taxis are expensive, and hitchhikers can encounter issues with curious police and army personnel. At some points, you will probably have no choice but to hire a jeep – be sure to agree in advance that fuel is included in the cost.
You can rent a motorbike for about $15 a day – I highly recommend arranging your motorbike through my friends Shah and Lizzy at Karakoram Bikers. Note: you can only pick up your motorbike rental in Gilgit.
Another motorcycle rental option is Adventure Planners' partner company Pakistan Bikers can sort you out as well. Contact Haris Ali Shah for inquires by Whatsapp at +92 332 9072922. Prices start at $15/day, but does not include insurance. Pickup in Islamabad.
Total Adventure Planners price list by bike:
Suzuki GS 150 is $15/day
Suzuki GS 150 SE is for $17/day
RX1 200cc is $25/day
Staying Connected in Pakistan
Honestly, Pakistan is a great place to unplug… partly because there is very little wifi (outside of cities) and frequent power cuts in many of the mountain towns.
Your best bet for staying connected is to buy a Pakistani SIM card – I recommend Telenor for Punjab and Sindh – load it with as much data as possible. You will need to go to the main Telenor branch in Lahore or Islamabad and not one of the franchises. The easiest option is to ask a Pakistani friend to get one for you.
SCOM works best in Gilgit Baltistan (it only works in GB). You can now also get SCOM from a few shops and SCOM branches in Hunza, it works well in lower Hunza with very sporadic connectivity in Upper Hunza. Data is super cheap: a SIM and 8 gb of data should cost you under $5 USD. Don't expect the internet to be very fast anywhere in GB though.
Note that as of 2020, the official line from the government is that you must register your foreign phone if purchased outside of Pakistan. The rule seems to be that you need to register your phone within 60 days – otherwise the SIM card you have will stop working.
I just spent 65 days in Pakistan (October 2020) and did not register my phone – nor did my SIM card(s) stop working. Just be aware that this is a thing and the Pakistani authorities might actually get their shit together enough to enforce this at some point.
Make Money Online whilst Backpacking Pakistan
Keen to live the digital nomad dream while traveling the world? Who the hell isn't?
Teaching English online is a great way to earn a consistent income on the road. Depending on your qualifications, you can work remotely from your laptop and make a positive impact on the world! It's a win-win!
Check out this detailed article for everything you need to know to start teaching English online.
Volunteer in Pakistan
Volunteering overseas is a great way to experience a culture whilst doing some good in the world.
Pakistan is a developing country and there are lots of worthy projects to support wot your time and energy. However there isn't much of a culture of backpacker volunteers which is partially because the authorities view it with suspicion. Volunteering could be a beech of your tourist visa and is not recommended. Only ever volunteer in Pakistan via a proper NGO or a fully authorised organisation to avoid getting into trouble.
Our go-to platform for finding volunteering gigs is Worldpackers who connect travellers with host projects. Have a look at the Worldpackers site and see if they have any exciting opportunities in Pakistan before signing up.

Alternatively, Workaway is another excellent common platform used by travellers searching for volunteering opportunities. You can read our review of Workaway for more info on using this terrific platform.
What to Eat in Pakistan
Food is a very important aspect when it comes to traveling. Pakistani food is much like the people who make up the country – diverse and vastly different depending on where you go. Makes sense right?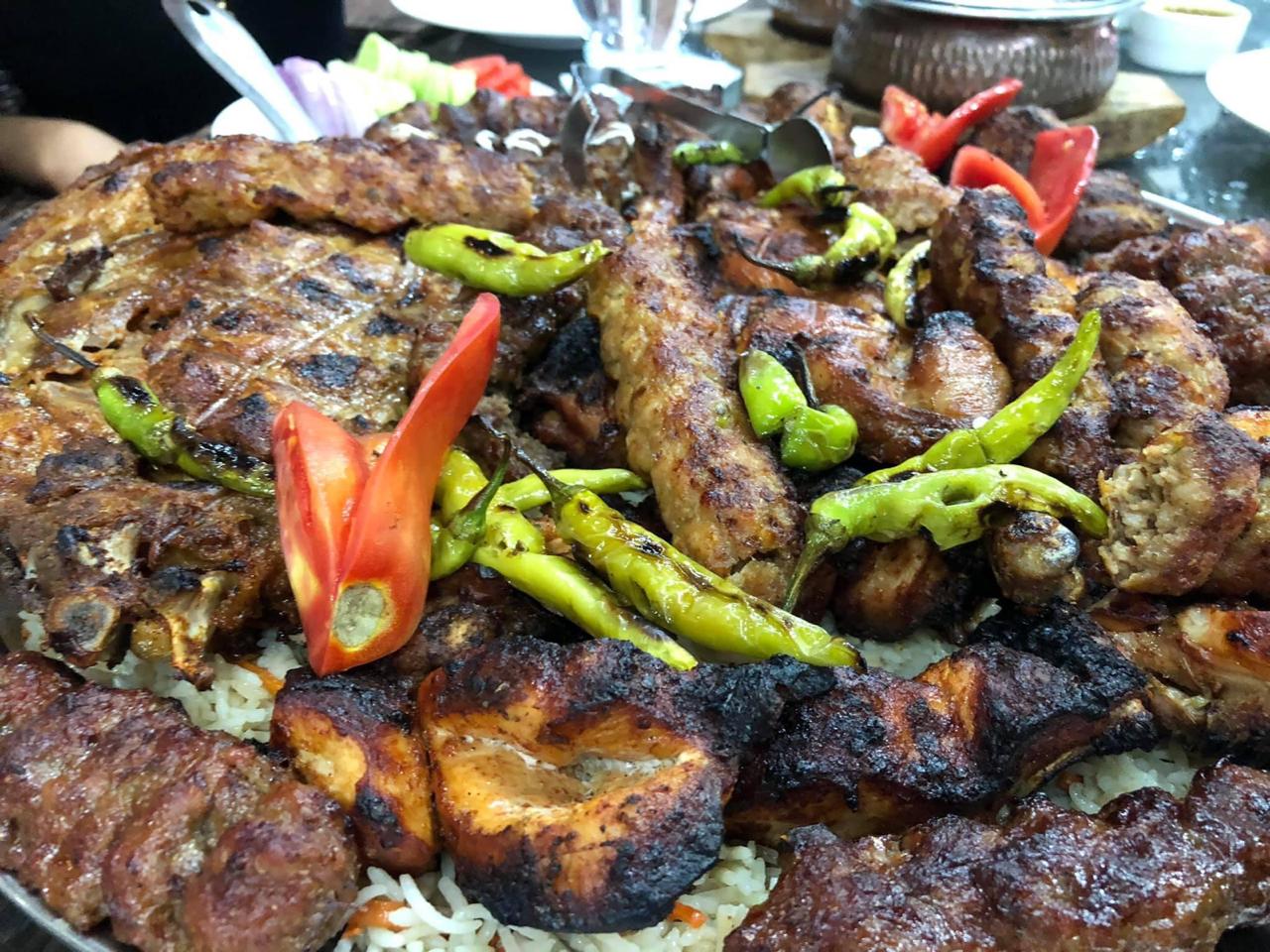 Some of my favorite dishes include and things you absolutely MUST TRY:
Paratha and paratha rolls: Paratha is a fried bread, typically eaten with breakfast (and chai). Paratha rolls are an excellent, cheap snack (or meal) – kind of like a Pakistani version of a quesadilla. Chicken tikka paratha rolls are my favorite.
Bindi: Spicy Okra aka "lady fingers" cooked in a fragrant tomato-based sauce. a Punjabi classic – best from Lahore.
Samosas: A staple snack food. Available everywhere they have a jug of oil and a deep fryer. These can be spicy in Punjab.
Daal: The classic South Asian lentil dish. It comes in a variety of forms and the taste differs by region. Typically is cooked using too much oil. You get use to it.
Biryani: A classic staple rice dish speciality from Karachi. You can find biryani pretty much everywhere, but it is the Karachi version that will set your taste buds literally on fire (it is spicy as F).
BBQ: In many regions in Pakistan, it is all about the meats. BBQ mutton, beef, or chicken with an endless amount of different flavor options can be found in any major city.
Karahi: Best in Lahore. AN oily, fragrant, aromatic sauce of sorts usually made with mutton or chicken. When you get the mutton karahi cooked in butter – it is next level. Order this one to share.
Sabzi: The generic name for all vegetable dishes. Can vary in flavor and spice level from region to region.
Pakistani Culture
Pakistanis are a lovely bunch and are usually falling over each other to make sure you have enough chai, food and hash to keep you happy. Make an effort to get to know the locals; some of my best friends are Pakistani.
I quickly learnt that everything is possible in Pakistan; even totally insane underground raves.
Generally speaking, Pakistan is a conservative, male-dominated society. Men often hang out with men and only men socially and vice-versa for women. In the cities, this is changing – but outside of urban centers, it is pretty rare to see women out in social situations where the sexes mix apart from teenagers maybe walking back from school.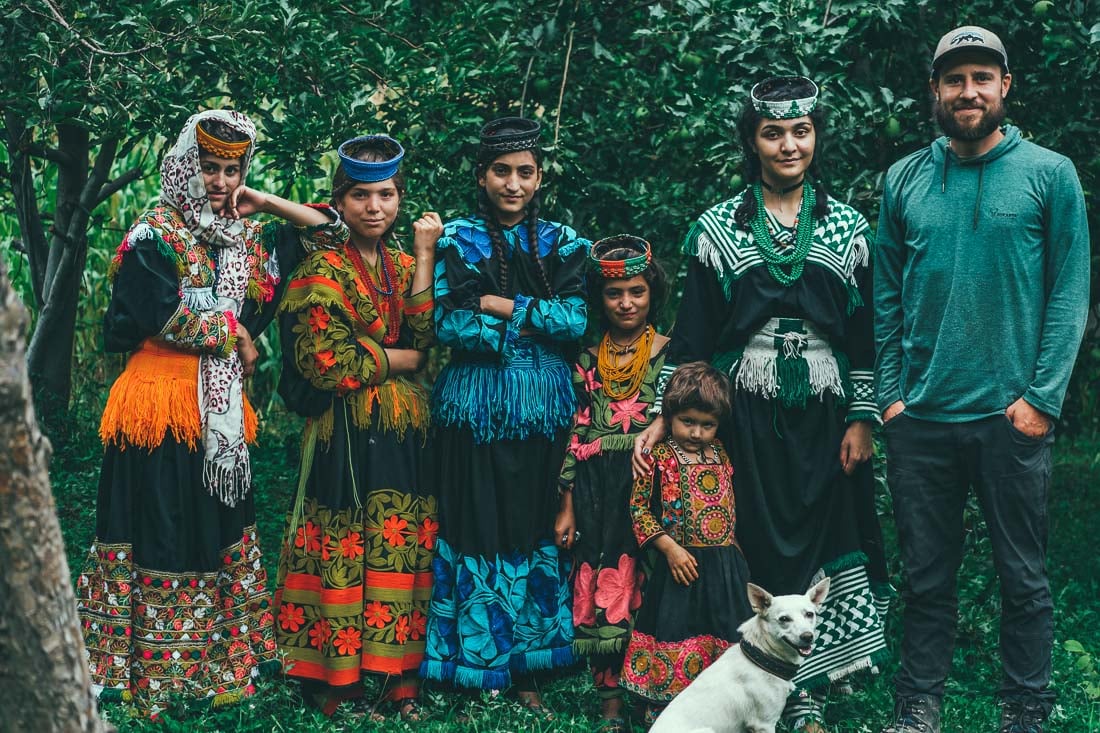 Pakistan as a whole is less conservative then it used to be – but I think Pakistan is still decades away from genuine progressive change – especially when it comes to gender roles.
You will find that when it comes to foreigners – male or female – most Pakistani people are super welcoming, genuine, and curious about who you are and what you are doing in Pakistan. That is part of what makes Pakistan so awesome; people genuinely care to get to know you and they are not just out for your money – cough cough, India.
Useful Travel Phrases for Pakistan
Pakistan is an enormously diverse country with dozens of ethnicities and each one has it's own language. Urdu is the official language of the country although only a startingly 7% of Pakistanis consider it their mother tongue. Puinjabi, Pashto, Sindhi, and Sarakhi are all examples of local languages that are more commonly spoken than Urdu.
That being said Urdu is still the language of business in Pakistan, which means just about everyone understands it. Urdu is basically a Persionized version of Hindi and, in fact, the two are mutually intelligible. Urdu does use a unique alphabet that looks very similar to Farsi and Arabic as well.
Thankfully, English is also extremely common in Pakistan! You can "thank" the British Raj for introducing it to Pakistan. English is still taught in school and most of the youth are totally fluent. You can have full conversations in English with most Pakistanis except those who live in the remote valleys, who often speak a totally unique language themselves.
To help boost your credibility and impress some locals, it would pay to learn an Urdu phrase or two. Here are some good starters:
Hello – Assalam 'alaykum
Yes – Gee
No – Na-hee-hey
How are you? Kiah-hal-ey-jinab
I'm good – me-tige-jenab
Thanks – shuk-lee-ah
God willing – in-shalla
What it is your name – hop ki-nah ki-ah-ey
Quickly we go – Des se chel-lo
Slowly we go – Aram se chel-o
May I… – me eh carrr -sakta hum
Perfect – bo-ho-tah-cha
No worries – Koi bat nah-ee
Great – zar-bar-dast
Books to read about Pakistan
A Brief History of Pakistan
The modern nation of Pakistan came into being 14th August 1947 as part of the British partition of India. At it's inception, the country consisted of West & East Pakistan which were not connected by land and had the entirety of India sitting between them! Perhaps inevitably, this led to civil war and East Pakistan eventually broke away to become Bangledesh.
Pakistan's modern history has had some ups and downs and the nation suffered greatly following the general global fallout from 9/11. Pakistan is currently undergoing a period of relative stability and celebrity Prime Minister Imran Khan has vowed to fight corruption and modernize the country – in short, there has never been a better time to visit.
Want to save the world?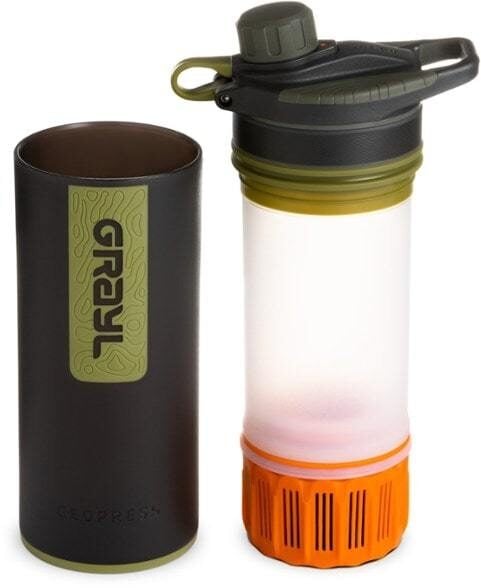 Single-use plastic bottles are a huge threat to Marine Life – Be a part of the solution and travel with a filter water bottle.
The GRAYL GEOPRESS water bottle is the ONLY all-in-one filter water bottle setup you'll need. Whether you need to purify the water from a hostel sink in Kathmandu or a stream trickle in the Andes, the Geopress has got you covered.
Read our full review of the GRAYL GEOPRESS!
Final Advice Before Visiting Pakistan
Backpacking Pakistan or any region for that matter often illuminates some of the great socio-economic inequalities of the world. Never take it for granted that you are healthy and financially able to go traveling. Show the world around you some gratitude and help to make a positive impact on it. Most of all have the time of your life and spread the love in Pakistan
For more information I recommend you guys head to Caravanistan; when I myself am researching border crossings and visas, this is the site I use.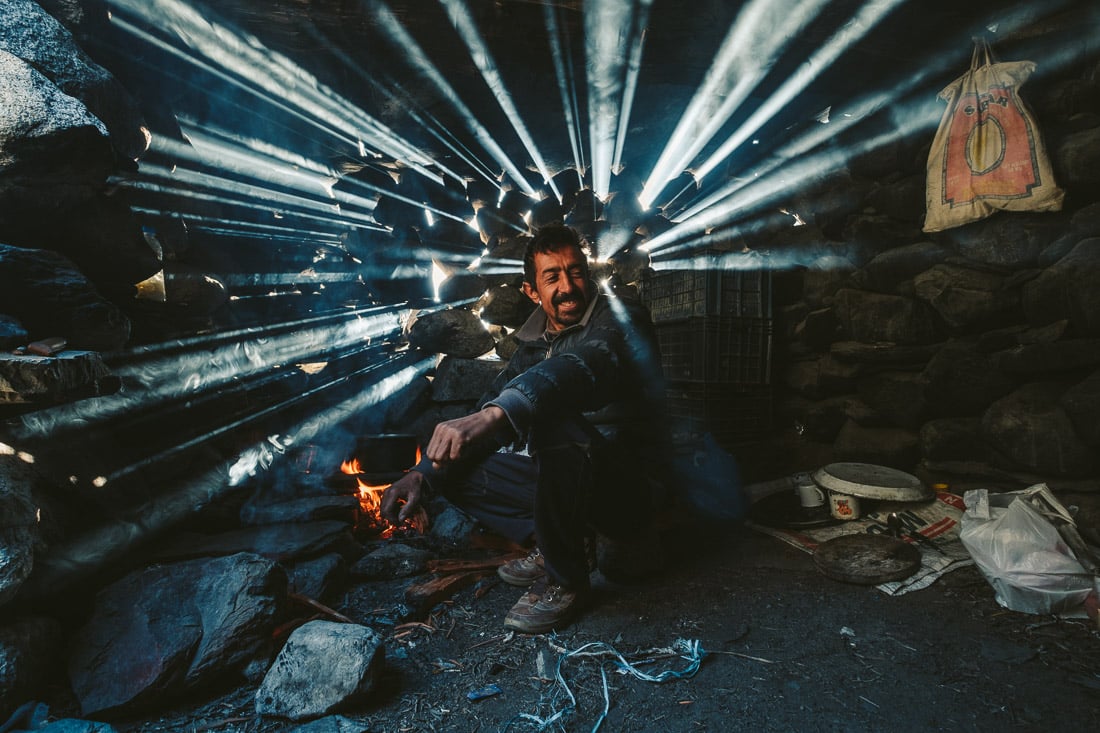 Pakistan travel information is frequently changing; I've traveled to the country in both 2016 and 2017, 2019, and multiple staff members go there a few times a year. We will continue to keep this article up to date.
Still not convinced? Here are ten reasons you should travel to Pakistan!
Have you recently traveled to Pakistan? Got anything to add to this post? Want to join us on an adventure tour? Email me at [email protected]
---
Find out how YOU can support the site.
We work hard to put out the best backpacker resources on the web for free! It's all about helping out our tribe of awesome backpacker readers (that's you!). Please visit the link to find out how you can help keep the site going 🙂
For the sake of transparency, some of the links in our content are affiliate links. This means that if you book your accommodation, buy a piece of gear, or sort your insurance through our link, we earn a small commission at no extra cost to you. We only link to stuff that members of the Broke Backpacker team has actually used and never endorse products or services that are not up to scratch. Thanks for your support!