It's time to hit the open road. You're about to book your one way – or return – ticket and you're ready to have a taste of a life different from your own.
The burning question is, where are you going?
Dotted across the globe are some truly beautiful places to visit: snow-dusted mountains so beautiful you might weep, or milk-crates-for-seats restaurants with the best noodle soup that you've ever tasted? There is adventure and relaxation abound.
The best place in the world to travel to will depend on your budget and your idea of the perfect getaway. Luckily, with a world so big, there is a perfect travel destination for everyone!
However you take your travel – shaken with glistening beaches or stirred with adventure – there is a destination that will inspire you to travel.
Here are the top 23 best places to travel in 2023! You won't be able to stop yourself from booking that ticket at the end!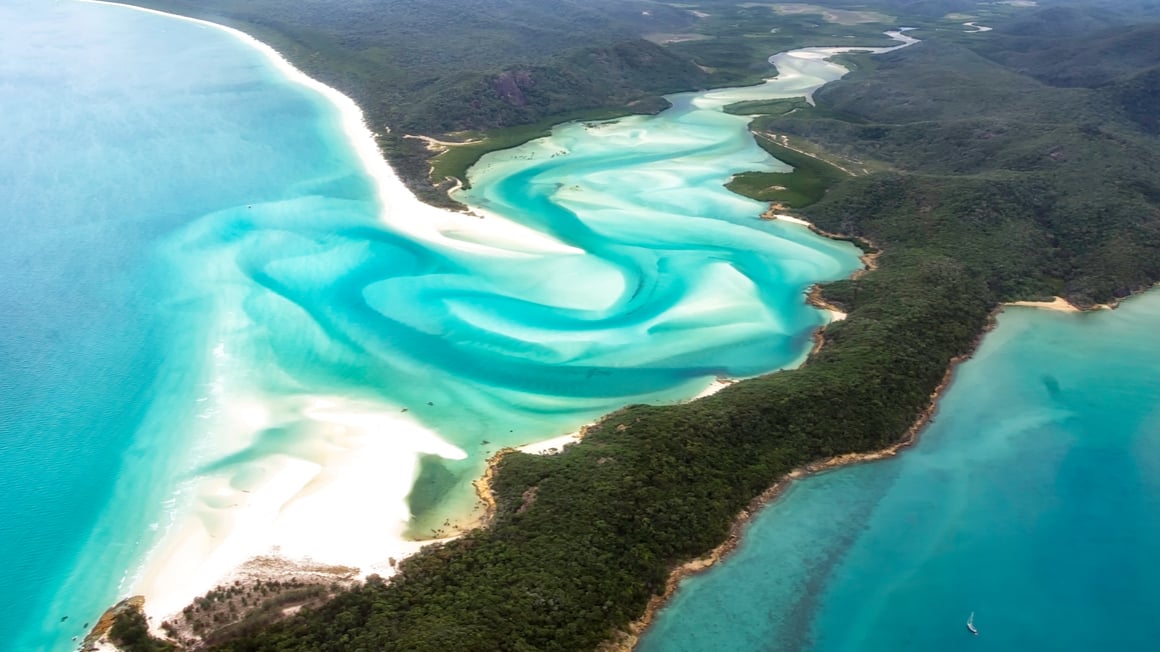 The TOP 23 Best Places to Travel in the World!
Sometimes travel is about going to the edge of your comfort zone and writing your own manifesto. To that end, there is great value in heading out into the great unknown with nothing to your name but an adventurous spirit.
Sometimes travel can be about experiencing a culture different from yours. It can be about pushing yourself and taking on a new adventurous hobby. Simply finding the most delicious new recipes to bring home with you becomes intense excitement.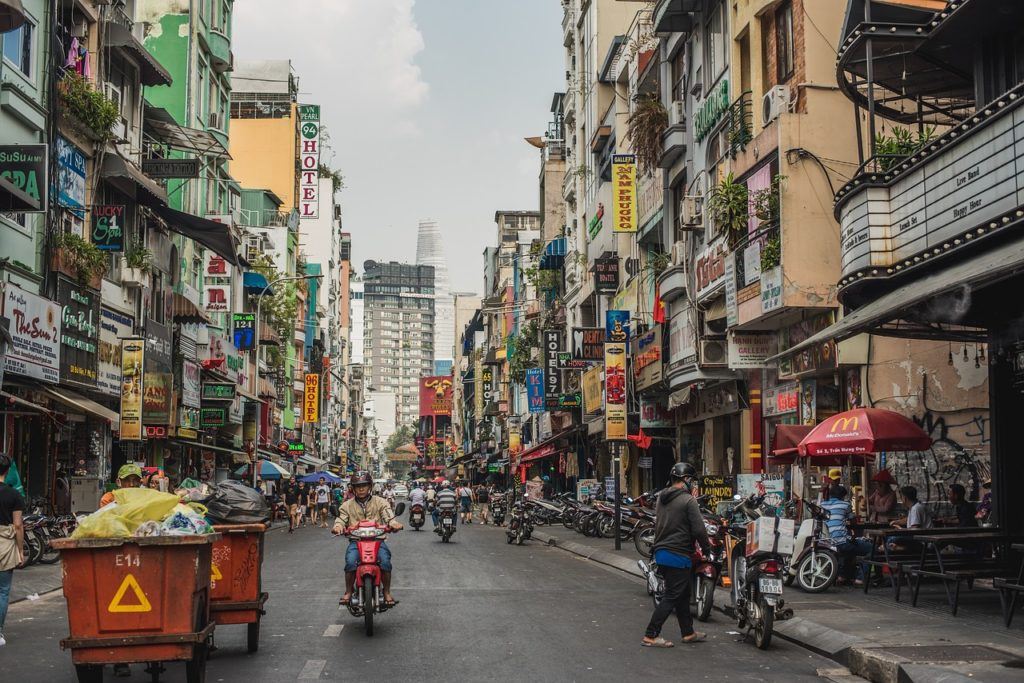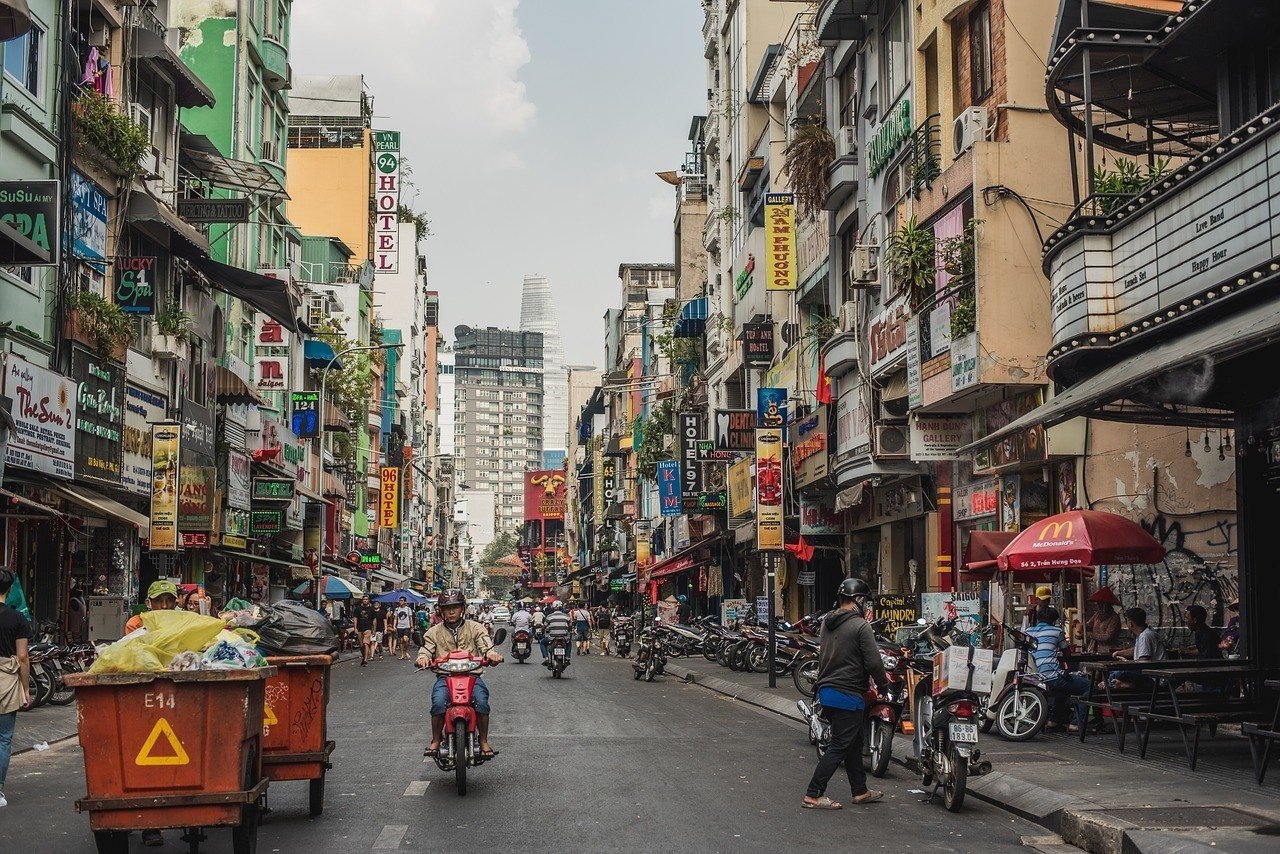 And sometimes, travel is about recharging yourself and spending some time with no damn phone.
There are many ways to take on the best places in the world. You may only need a week or two, or you may find yourself on an extended sabbatical. However you decide to travel this world, there are places waiting to be explored.
Go forth, intrepid traveller! It is time to discover the best places in the world.

Do You Want to Travel FOREVER??
Pop your email in below to get a FREE copy of 'How to Travel the World on $10 a Day!'.
#1 Madeira Island, Portugal
The Very Best Place to Travel in 2023!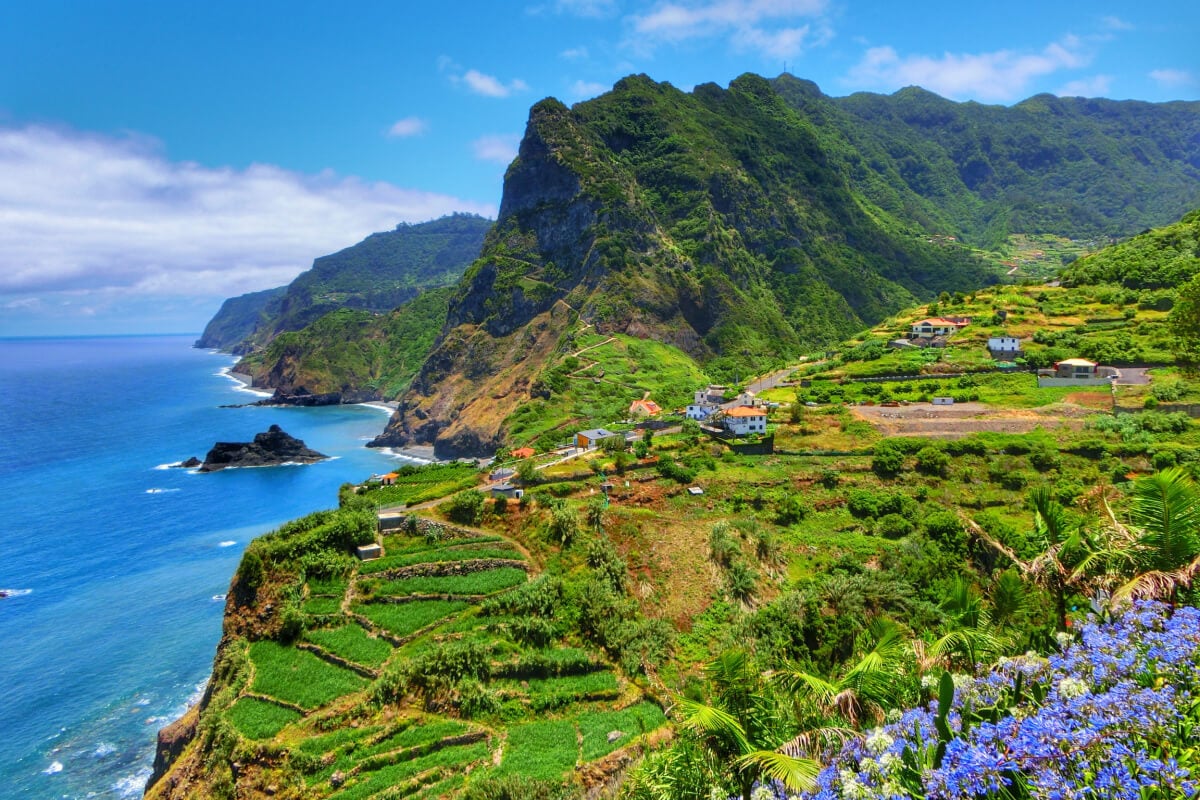 Haven't heard of Madeira Island yet?
Well buckle up–because you're going to want to book your ticket as soon as you finish reading! This island off the coast of Portugal is commonly referred to as the Hawaii of Europe, and there's quite some truth to that.
Emerald-colored cliffs give way to bright blue water, and the island is known for its many beaches and epic hiking trails just like its Pacific Ocean twin. Madeira has got you covered when it comes to eats too–the main "city" of Funchal has plenty of cute cafes, stellar seafood, and a healthy amount of wine options.
As Portugal has recently released a digital nomad visa, getting to know Madeira has never been easier. Marvel in the eternal spring-like climate, swim in naturally warm volcanic pools, or just drive around and take in the views.
You'll quickly see why this is THE place to travel to in 2023 😉
#2 Canada
The Best Place to Travel to With Kids
Canada has endless options to keep your kids entertained – and tired out! It is a beautiful country to visit with a wide variety of great places to stay.
In a country so big, there are lots of options for a vacation. You could go to Toronto and enjoy the must-sees such as the CN Tower. The Ontario Science Museum also has hands-on exhibits and hours of play and education – and not just for the kids!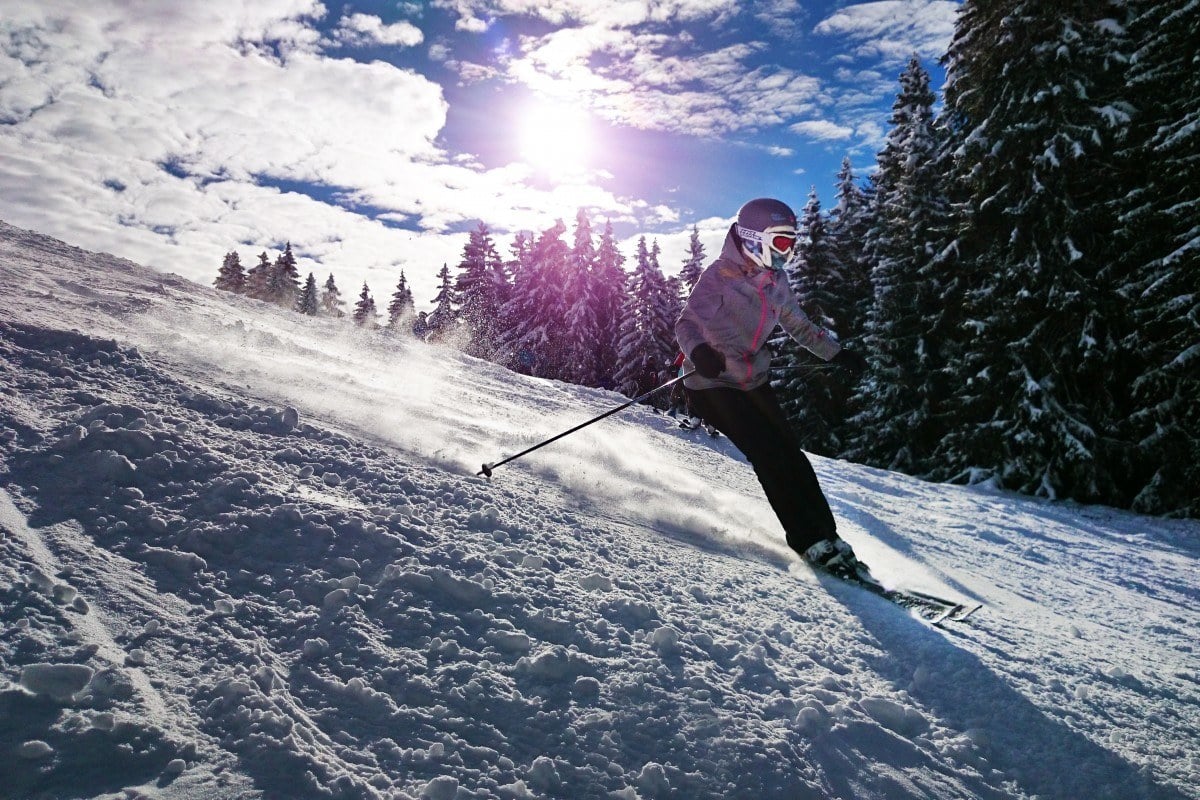 Then there are the Canadian Rockies. Nothing says a family holiday like a road trip to the mountains. You might try staying the night at one of the famous lakes such as Emerald Lake near Yoho. Or you might head straight to Banf.
Banf is like Canada's answer to New Zealand's Queenstown. It is an adventure paradise with a focus on some epic skiing and snow sports. And when the day is done, you can top it off with a good hot chocolate.
#3 South Island New Zealand
The Most Beautiful Place to Travel to in The World
Well, I won't even try to hide my bias here; I have lived on the South Island (the best island in New Zealand) for around a year. It is hands down the most beautiful place in the world to travel to.
New Zealand is famous for being the iconic filming location of Lord of the Rings. And, when you travel around New Zealand, you do feel like you've fallen into a fantasy world.
The South Island is like New Zealand on steroids. Firstly, subtropical jungles line wild coastlines; they brush up against mountains that look so beautiful you suspect they're fake. You can see sperm whales in Kaikoura one day, and the next day be hiking at the foot of giant glacial lakes.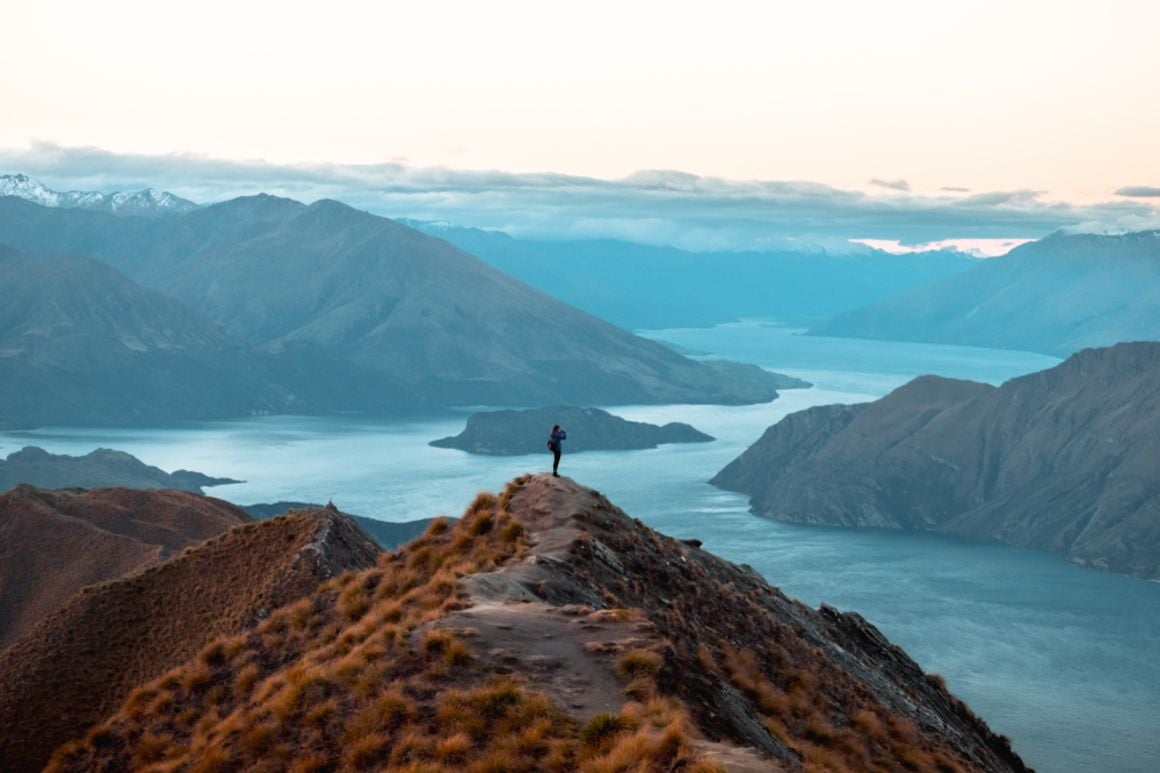 The South Island is also kind to the hitchhiker. Kiwis have this incredible culture of lending a hand and having a chat with just about anyone! You'll find yourself with friends of friends all across the island.
So even when you are awestruck by the 8th wonder of the world (Milford Sounds), or you get back from rock climbing in the Remarkable Mountains, you never feel like nature is the only magical thing about the Island. It's the people.
#4 Southeast Asia
Best Cheap Place to Travel in The World
Southeast Asia is THE region to travel to on a budget. From the moment you touch down your senses are alive with the electricity of being somewhere new. It's humid, a little chaotic, and it smells like something good is cooking for dinner.
Travel to Southeast Asia has become synonymous with first time backpacking – and it's easy to see why. You have an epic and diverse array of places to explore on a budget.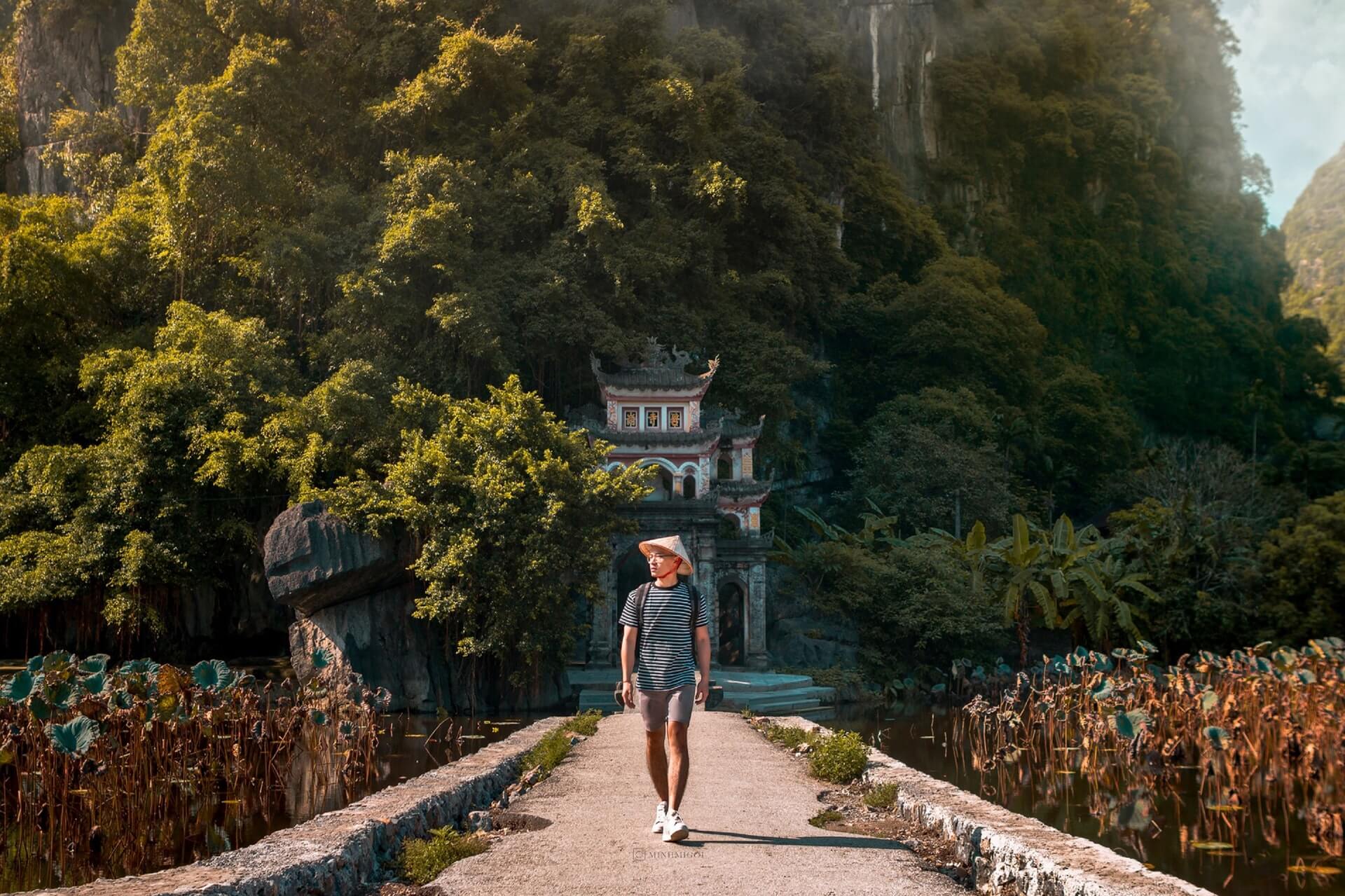 You can find dorm beds for five dollars, and delicious noodles for even less. One week you might be learning to scuba dive in Phuket, and the next week you're travelling on to Cambodia and through to Vietnam barrelling across jungle borders by motorbike.
The cultures are something that is likely very different from your own. You will be awestruck by gilded monasteries and impressive street parades. There are ruins of ancient civilizations like Angkor Wat, as well as bustling, hypermodern cities like Bangkok.
No matter where you explore in Southeast Asia, it's sure to be a freaking ADVENTURE – and a cheap one at that.
#5 Bali
The Best Place to Travel to For a Honeymoon
Bali is a lot of things: it's beautiful, romantic, full of amazing beaches and jungles, and plenty of good food to boot. It's also not super expensive.
No matter where you stay in Bali, one thing is for sure: it is the best place in the world for a honeymoon. Not only are the beach sunsets legendary, but there are also good adventure options. You can scuba dive with your boo all day, soak up some tropical sun, then retreat to a private villa complete with a hot tub.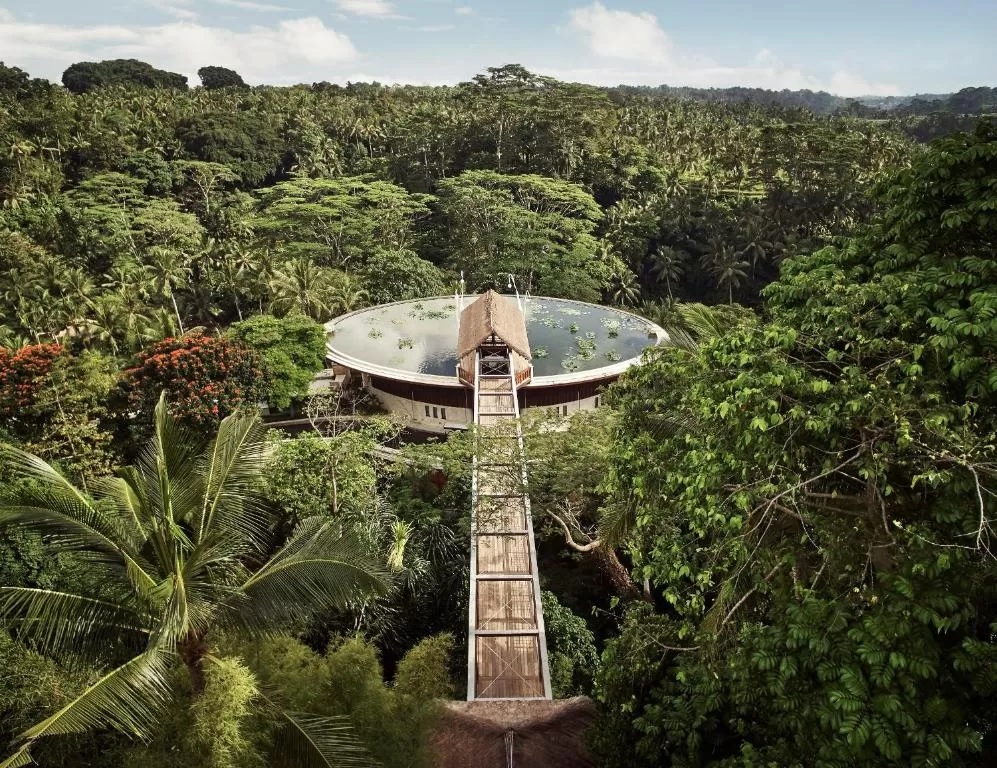 The island is incredibly laid back, so you can enjoy your honeymoon in style. It's also got a blend of comfortable places to stay with an alluring splash of something tropical. You can feel like you've started your honeymoon off right by going somewhere off the beaten track – while still coming back to a swanky spa in the middle of the jungle.
There are so many things to do in Bali that you could easily fill a week-long honeymoon with amazing activities. But, it's an island! And with that comes a good dose of slow placed living.
Don't forget to rig a good hammock and have some serious chill time with your partner. After all, that's what your honeymoon is all about (and also smush times)! 😉
#6 Japan
Best Place to Travel for Futuristic Vibes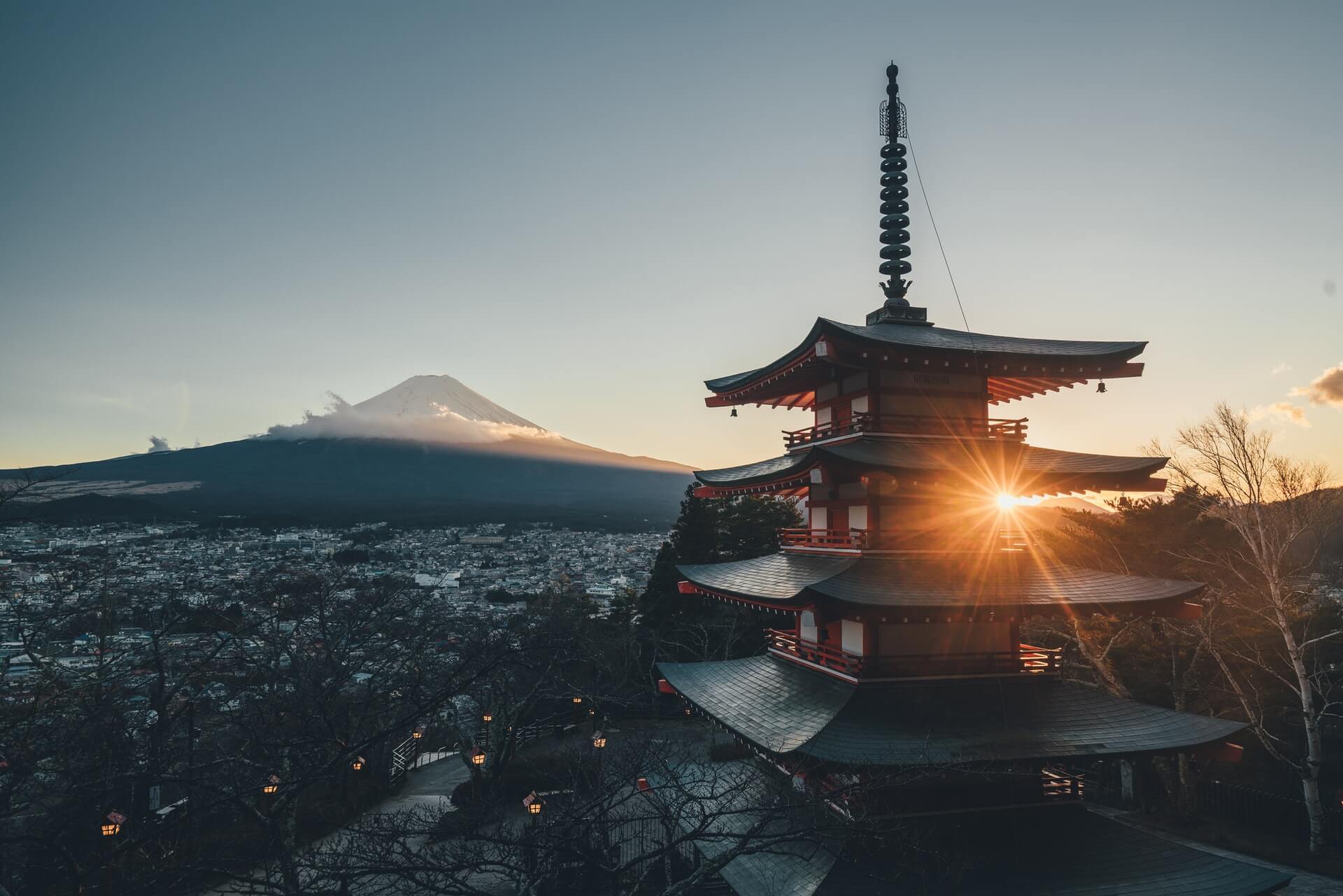 Japan is on virtually everyone's bucket list and it's easy to see why. Visiting the stunning East-Asian nation is like stepping into the future–think speedy bullet trains, vending machines that literally have everything, and tons of other advanced tech. Added up, it all makes Japan one of the most unique places to visit on the planet.
While Japan isn't exactly cheap, it's far more budget-friendly than you might think, making it a fabulous choice for everyone from backpackers to luxury vacationers with money to blow.
Fill up on the world's best sushi, take in the ancient culture, and get a glimpse of the snow-capped Mount Fuji. The hardest part about traveling in Japan is having to leave!
#7 Georgia
Best Place to Get Stuck In
Georgia is one of the best places to live as a digital nomad, though it's totally worth a quick visit too. Some highlights of the former Soviet nation include epic architecture, plenty of wine and cheese, and some fantastic hiking up north.
Part of the country also borders the Black Sea in case you needed some coastal influence on your trip! Definitely stay in Tbilisi for a few days and dive head-first into Georgian food before venturing out to other parts of the country!
To really get off the beaten path you can visit Abkhazia, a self-proclaimed independent republic that's only recognized as such by a few countries. It has its own culture and history, and is definitely worth obtaining the permit to spend a few days in.
#8 Oman
The Best Place to Visit in the Middle East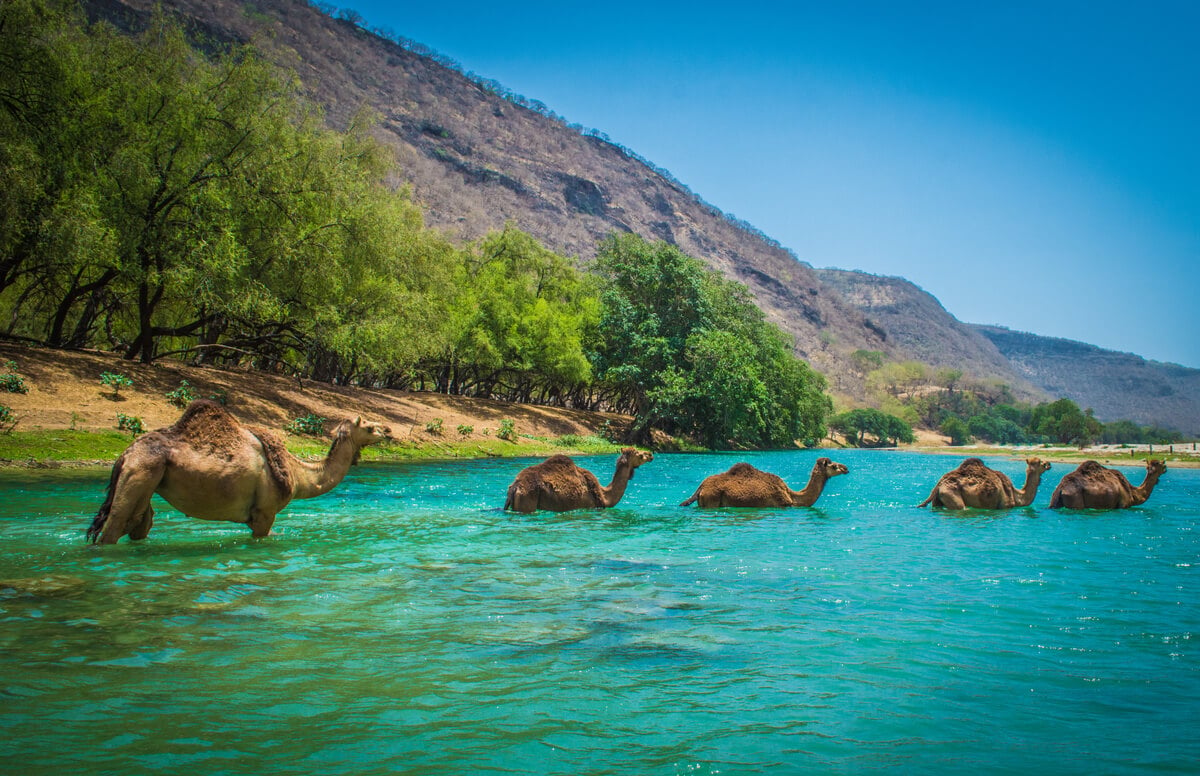 Oman is hands down one of my favorite places in the world.
The landscapes–which consist of dry mountains, turquoise-colored waves, and plenty of wadis waiting for you to dive in–are almost too good to be true.
And the best part?
You'll likely have them all to yourself! The best way to explore all of the places to visit in Oman is by renting a car–but after that expense, you're free to wild camp virtually anywhere you want. In 30 days or less, you can properly cover the entire country, from lush-green Salalah all the way to Muscat.
The highlight of Oman is definitely its wadis–spend as much time in them as you can, and don't be afraid to repeat! There's truly nothing else like em'!
#9 Turkey
The Best Place to Travel for Variety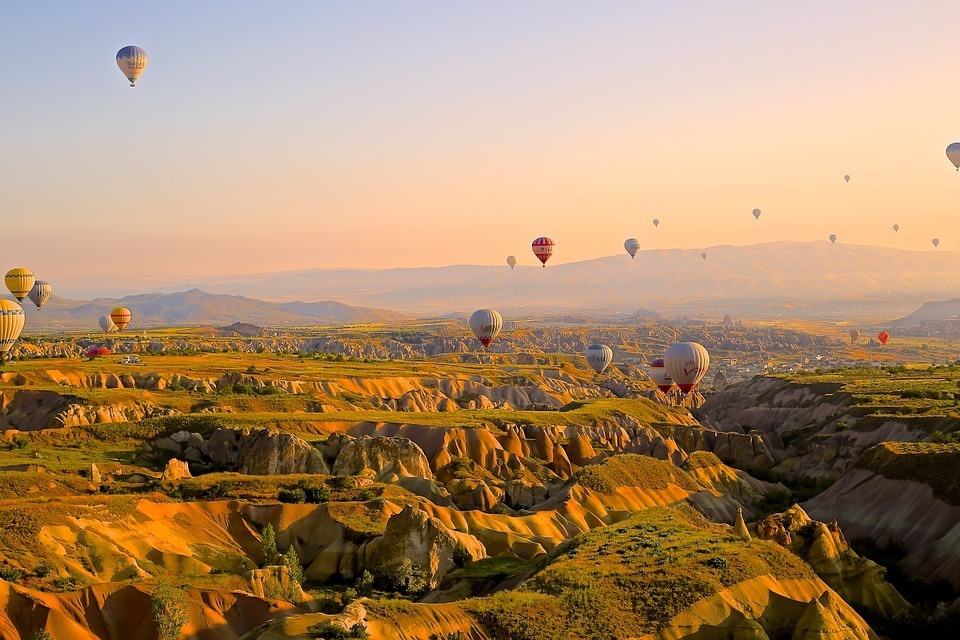 Turkey has so much more to offer than just its well known, trendy cities of Istanbul and capital, Ankara. From the famous rock formations and hot air balloon experiences in Cappadocia, to the many miles of stunning coastline, it would take a while to explore this epic nation.
What's super cool about Turkey is that it quite literally straddles the line between Asia and Europe–and you'll feel that split a lot as you traverse the country. From Instagrammable locales like the Pamukkale Springs to offbeat border regions like Mardin, you'll find something you like regardless of your interests.
Plus the best part is–while luxury amenities are there if you need them, Turkey is very much a backpacker-friendly destination.
#10 Hawaii
The Most Beautiful State in the USA
With so many stunning places to stay, it shouldn't be a surprise that Hawaii is included in the best places you should travel to this year.
The lush green island chain is arguably the most beautiful state in the US, and it's no doubt a tropical paradise if there ever was one. Spend your days lazing (or snorkeling) on white or black sand beaches, or perhaps get your surf on as you ride some of the best waves on the planet.
There are also plenty of hikes to be found throughout the islands, and the Big Island in particular is known for its epic volcanic attractions. Fill up on the tastiest shave ice and poke you could imagine, and try as many other local eats as you can.
Whether you want to stick to the beaches or head off into the jungle, Hawaii has something for every budget. Even backpackers will find reasonable prices at America's best hostels as well as affordable Airbnb options.
#11 Australia
Where to Travel For the Best Beaches
With over 12 000 beaches – many of which you will get all to yourself – you can't get a better country for the beach bum than Australia.
The Land Down Under knows a thing or two about living by the ocean – more than 80% of the population live within 50 kilometres of the coast. If you want to try surfing for the first time, there is sure to be a local nearby who is willing to teach you.
The world's best diving, sailing, and fishing are all found along Australia's coastlines. I swear – this isn't me being biased – it truly is a blessed, sunburned country. The best way to see all the best beaches is to take an epic Australian road trip!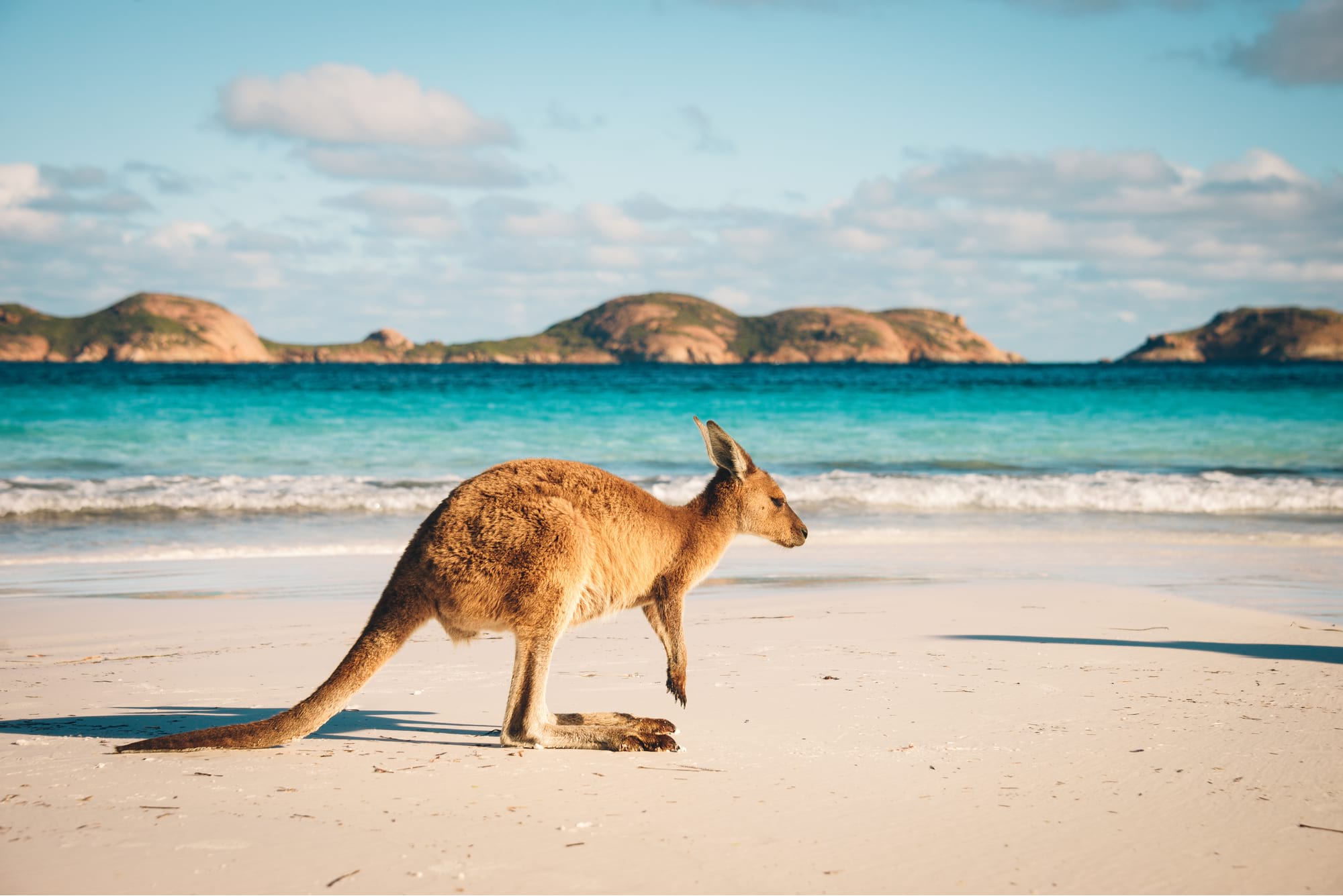 There are famous stretches of sand in Australia – like Bondi Beach – but the true magic lies beyond the busy metropolitan beaches. The southwestern shoreline is home to the surreal Geographe Bay on one side of the peninsula, and the dreamiest surf breaks (Yallingup) on the other side.
In the north, there are crocodiles and coconuts; on the icy shores of Tasmania, there are blustery cliff drops straight out of a novel. You can find ambergris, driftwood, and other mysterious beach treasures. When you're done playing Crocodile Dundee, come out of the bush and stay at one of Australia's best hostels!
Whether you want to read a good travel book, soak up some sun, or have an adventure – Australia has the best beaches to do it at.
#12 Kyrgyzstan
The Best Place to Travel for Raw Nature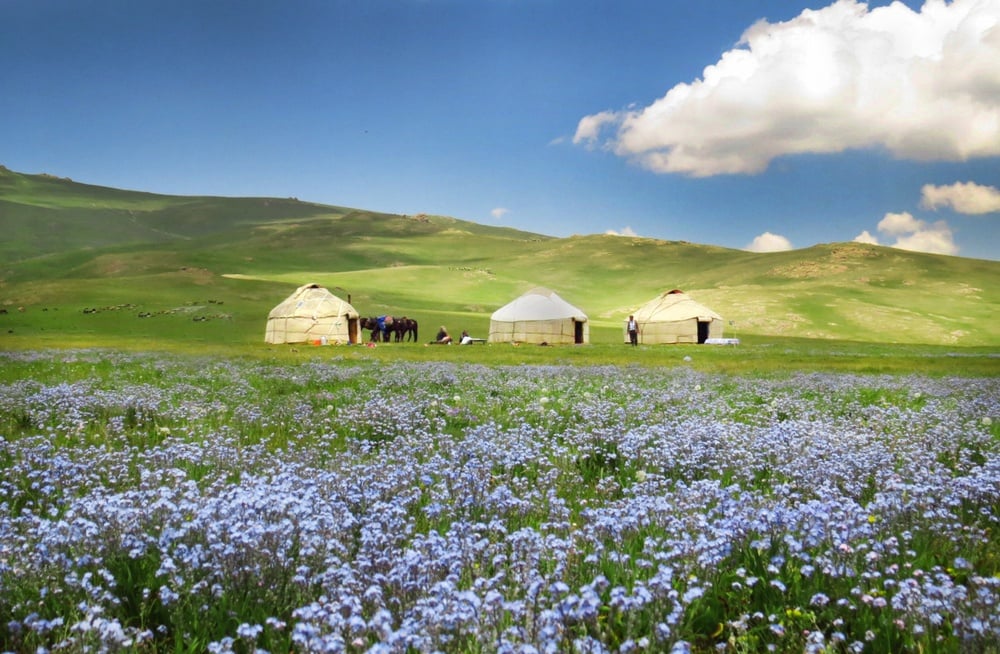 Haven't heard of Kyrgyzstan? I'm happy to change that!
This offbeat Central Asian nation is perhaps one of the best-kept secrets of adventure travel. The landscapes are vast, mostly green expanses of stunning mountains and valleys–part of the famous Pamir Mountains even roll through the country.
Travel slowly (preferably in summers) to witness nomads moving in their yurts. Kyrgyz are notably hospitable and often invite guests in–making for my favorite type of travel experience: getting to know people!
Like other countries in the region, it's also an affordable place to travel cheap, and land borders make it easy to visit the other 'Stans too!
#13 Arizona
For the Best Views in the Continental United States
Located in Southwest USA, Arizona's many hikes are bound to give you scenes straight out of a movie. You have the epic Grand Canyon of course, but there's also the otherworldly Sedona which is said to have actual energy vortexes.
You'll find a relatively warm but varied climate, but be warned that it will become boiling in the summer months.
But with so many national parks, one-off trails, and wonders like the Havasu waterfall, the way I see it, Arizona is where to travel for the absolute BEST views in the continental United States.
#14 Chile
The Most Underrated Place to Travel in South America
Love mountains and deserts?
Then why not travel to Chile, one of the most beautiful countries in South America that most people never make it to?
With some of the most stunning glacial hikes on the planet, Chile is a seriously underrated country, for both backpackers and luxury travellers alike. Quite literally in the shape of a chili pepper, this long strip of land almost has TOO much to offer.
Trekkers will make a beeline for the Torres del Paine National Park, but the rest of the country has more to offer too, from the red-hued Atacama desert to plenty of miles of coastline.
It's also one of the safest countries in South America in case you were concerned!
#15 Northeast India
The Best Place to Visit in All of India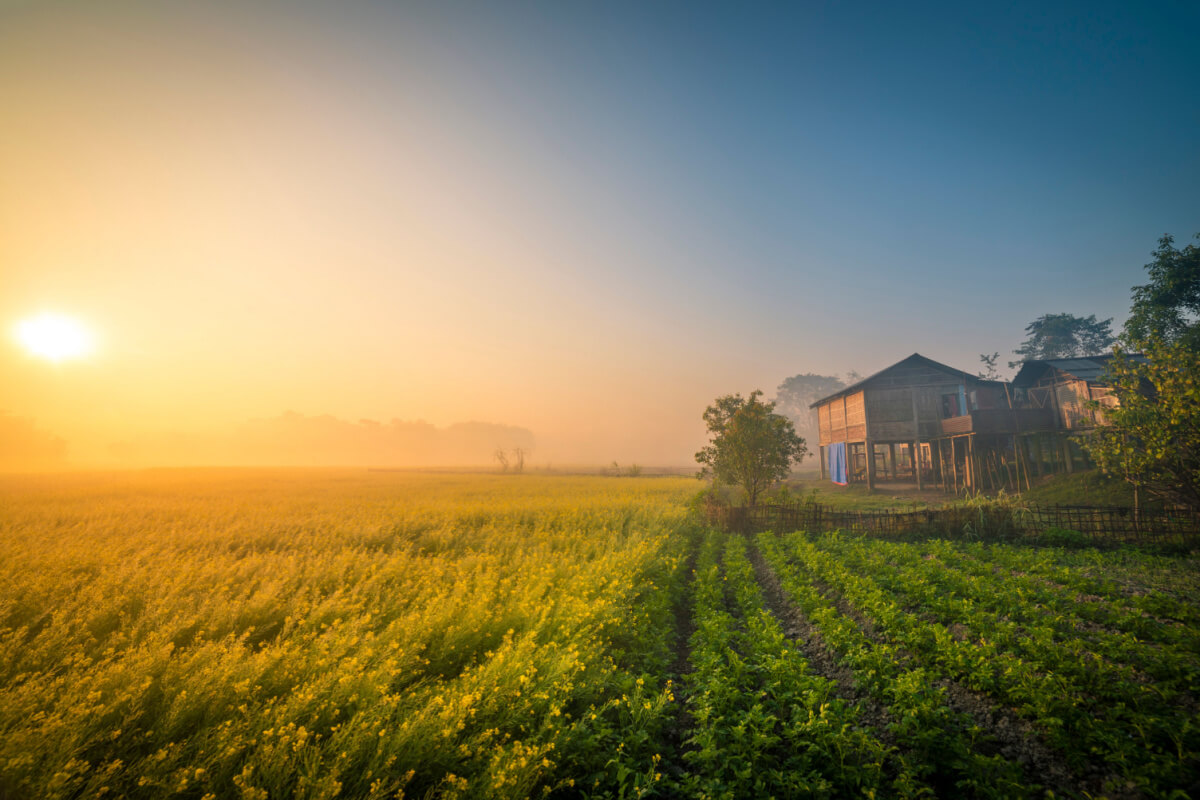 Perhaps the thought of traveling in India scares you…it is one of the most populated and chaotic countries in the world after all.
But what if I told you there's a region of India that doesn't really feel like India at all? An extension of Southeast Asia…but with distinctly different cultures, landscapes and cuisines?
Enter Northeast India! While comprised of 7 unique states known as the "Seven Sisters", the region is typically referred to as Northeast India, and it's by far one of the best places to travel to in the entire world.
It's almost like a country within a country: the states are filled with swimmable waterfalls, lush rolling hills, and various tribes that each have their own cultures and languages. Even if you're not too keen on traveling to classic India, let this region change your mind. It also happens to be quite unvisited compared to the beaches of Goa and the mass-tourism-filled Himalayas, meaning you'll get to savor the beauty sans crowds.
#16 Socotra Island
The Most Offbeat Place to Travel
Welcome to Socotra, and let me tell you that it does not get more off the beaten path than this!
This small, other-worldly island sits in the Indian Ocean, and is administered by Yemen. But unlike Yemen itself, Socotra is peaceful, and is nothing short of an island paradise.
What to expect from a place you've likely never heard of?
Pristine and untouched beaches
Incredible biodiversity
Lots of seafood
As it's such a rare an isolated place, the only way you can visit Socotra is with a tour. But trust me, as an independent traveller through and through, Socotra is WORTH it. With so few visitors, you'll get to really get to know the island, and savor the beaches, wadis, and viewpoints that make it so special.
It's even more important to visit Socotra NOW because of this: the UAE is trying to take control of it with a long-term goal of turning it into a luxury resort mess.
Enjoy the peace and tranquility this year while you still can!
#17 Phillippines
The Best Place to Travel for Island Lovers
Comprised of more than 7,000 islands, the Phillippines is the answer for island paradise travel. With bright blue lagoons, crystal-clear seas and plenty of waterfalls, you'll quickly fall in love with the scenery and the budget-friendly prices.
Island hop till you drop in the El Nido region, and get your hike on with summits like Mount Pulag. With varied landscapes, the Phillippines can satisfy all kinds of adventure cravings. Travellers looking for some epic snorkeling or diving opportunities won't want to leave.
Though you may find your Manila entry a bit hectic, the friendly locals, unique cuisine, and stunning islands make the Philippines one of the best and most underrated places to travel to next!
#18 Egypt
Where to Travel for History Buffs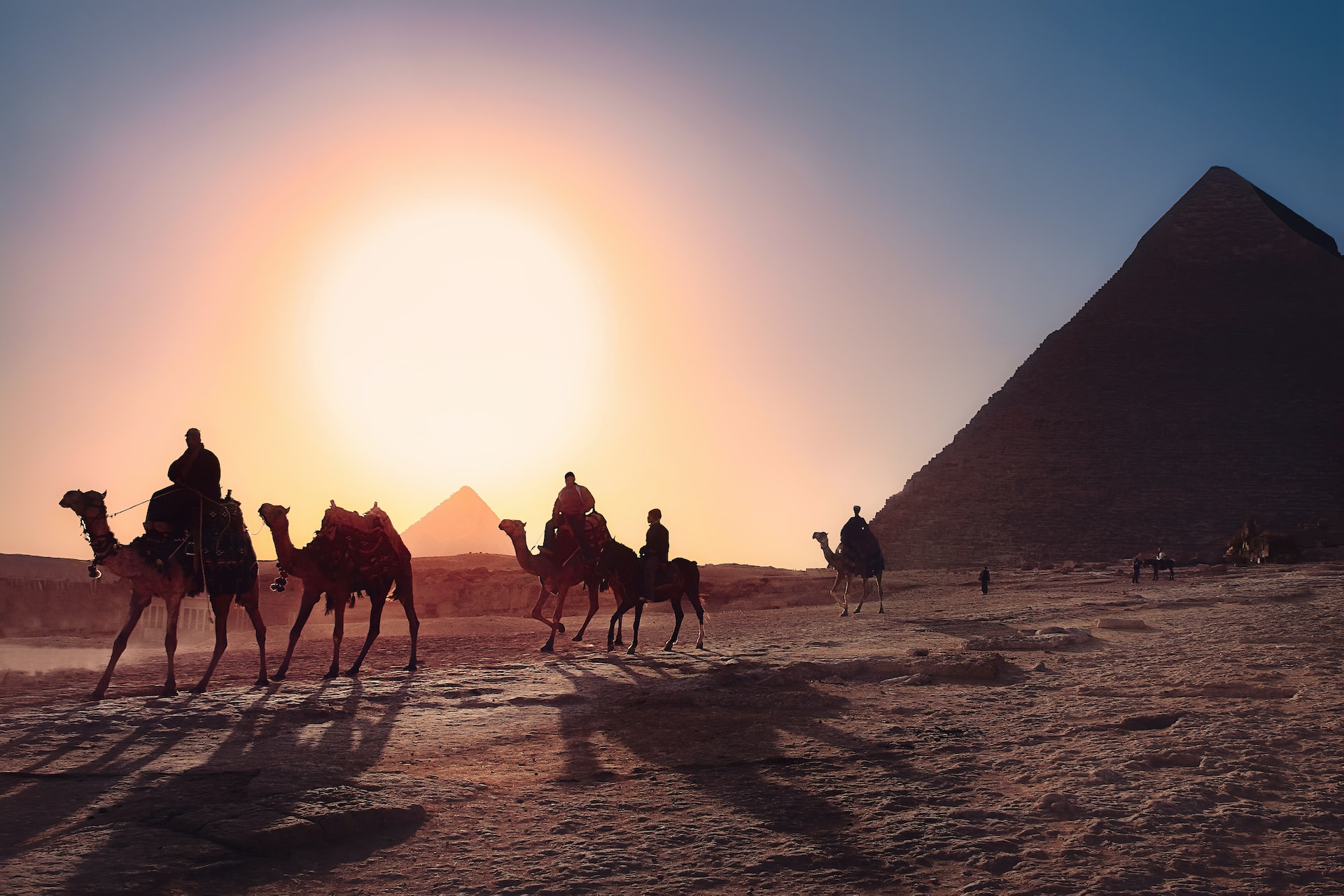 The Egyptian pyramids are one of those things that just live up to the hype. After all, it's not every day you get to marvel at masterpieces of the ancient world. But while you absolutely should visit all of Egypt's archeological wonders, you'll also love how easy it is to get off the beaten track.
Snorkel or even learn how to dive in the coastal hippie paradise Dahab, or check out Alexandria for a less-touristy urban vibe. As 99% of Egyptian tourists join tours that only cover Luxor and the main pyramids, going virtually anywhere else is bound to give you a more authentic feel.
As Egypt gets very hot, it's best to plan your trip for the winter-spring months, when temperatures are milder and you can easily spend all day exploring in comfort!
#19 Iceland
The Best Place to Travel for Waterfalls
An Iceland road trip is sure to shock and awe you like few places on the planet can. Surreal waterfalls, black sand beaches, volcanoes that occasionally spew lava… and that's just some of what this nordic island has to offer.
If you time your visit right, you'll even find yourself in one of the best viewing spots in the world for the Northern Lights.
Don't get me wrong, Iceland certainly isn't cheap. But if you plan your adventure in advance (and prepare to cook your own food), you won't have to find yourself in debt.
Whether you keep your itinerary basic and only hit known Icelandic hot spots, or decide to get off the beaten path with your own vehicle, you're guaranteed a hefty dose of extraterrestrial-looking terrain.
Don't forget your drone at home if you have one!
#20 Pakistan
Best Place You HAVE to Travel to Before You Die
What can you expect to find in the best destination in the world?
EPIC scenery
Delicious food
Friendly locals
A changed personal perspective of the world
Pakistan serves all of this up in spades. The Karakoram mountains are some of the last untouched slices of paradise left on this planet. They leave the Himalayas in the (albeit still beautiful) dust. Anywhere with a destination called 'Fairy Meadows' is sure to be unbelievably beautiful.
Along with the famous K2, there are other equally beautiful and more accessible mountain hikes such as Nanga Parbat! If you've got a good hiking tent, the whole landscape (and a couple of yaks) becomes yours to enjoy.
Pakistani food is seriously underrated! It's like the best dishes of South and Central Asia came together and had a beautiful love-food baby. If you have travelled in India, some of the food will be familiar, though with its own spin. Think delicious paratha for breakfast and copious amounts of ghee to be used in everything.
But what's wild is that different regions of the country have unique cuisines unlike anything else in the world. Take Hunza Valley food for example–the dishes almost transport me right back home!
Also, chai. Pakistan has a good claim to the best chai in the world.
Couchsurfing is alive and well in Pakistan. Alongside this, the locals are incredibly hospitable! You'll be hard pushed to repay them in every way you can.
This ties into the last point. Travelling to Pakistan will change your perspective on the world. You will see that beauty and kindness is cross-cultural. The media narrative of a country is not always correct.
Pakistan is the number one place you should travel to before you die.
"I'm not like the others", said this guidebook — and we have to agree.
484 pages with cities, towns, parks,
and ALL the out-of-the-way places you will WANT to know.
If you truly want to discover Pakistan, download this PDF.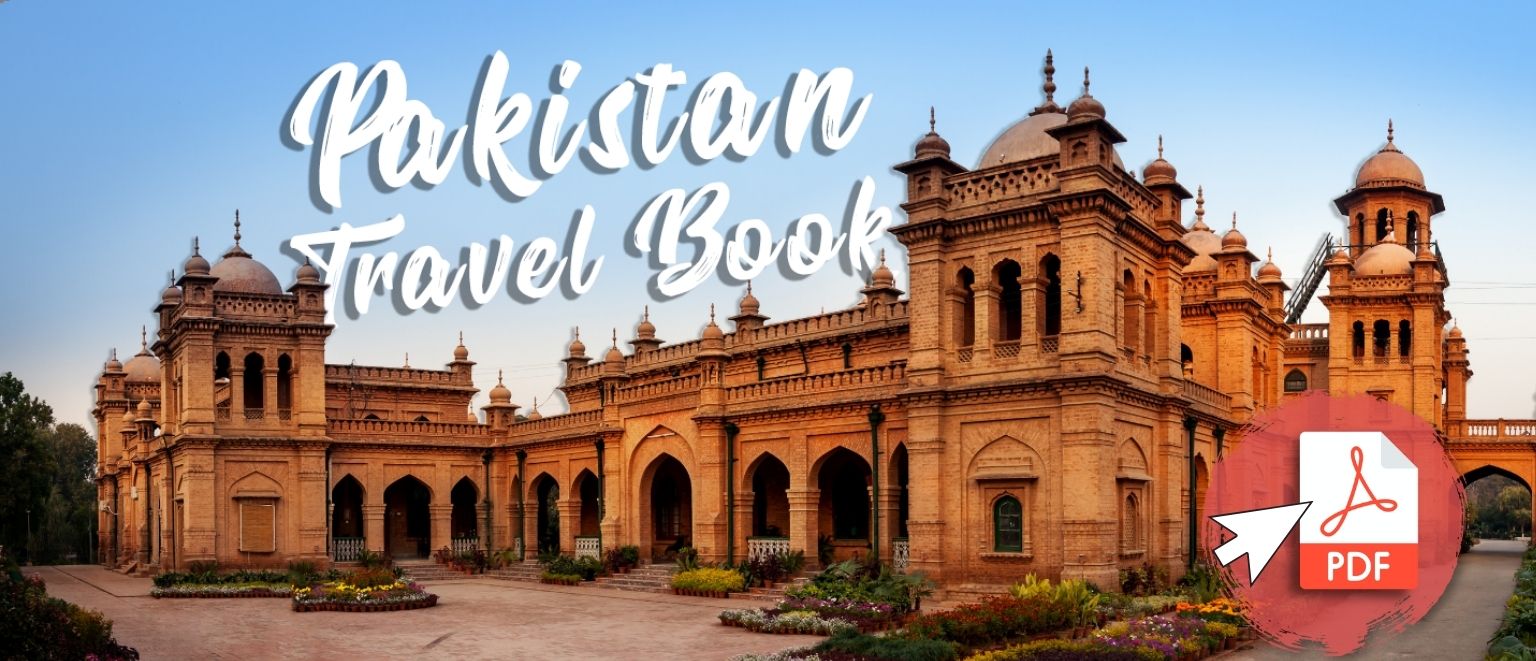 #21 Mexico City
The Best Place in The World to Travel Alone
Mexico City ranks as one of my favourite places to travel to of all time. It is also the best place (in this humble author's opinion) to travel alone.
This is because you're never truly alone in Mexico City. There are several hostels that you can find fellow backpacking friends at, but there is also a thriving Couchsurfing scene. If you learn a little Spanish, after backpacking Mexico, you are bound to leave with lifelong friends.
The city boasts an incredible array of street food and fine dining. There is nothing like treating yourself and indulging in gorditas while you peruse one of the many markets in the city.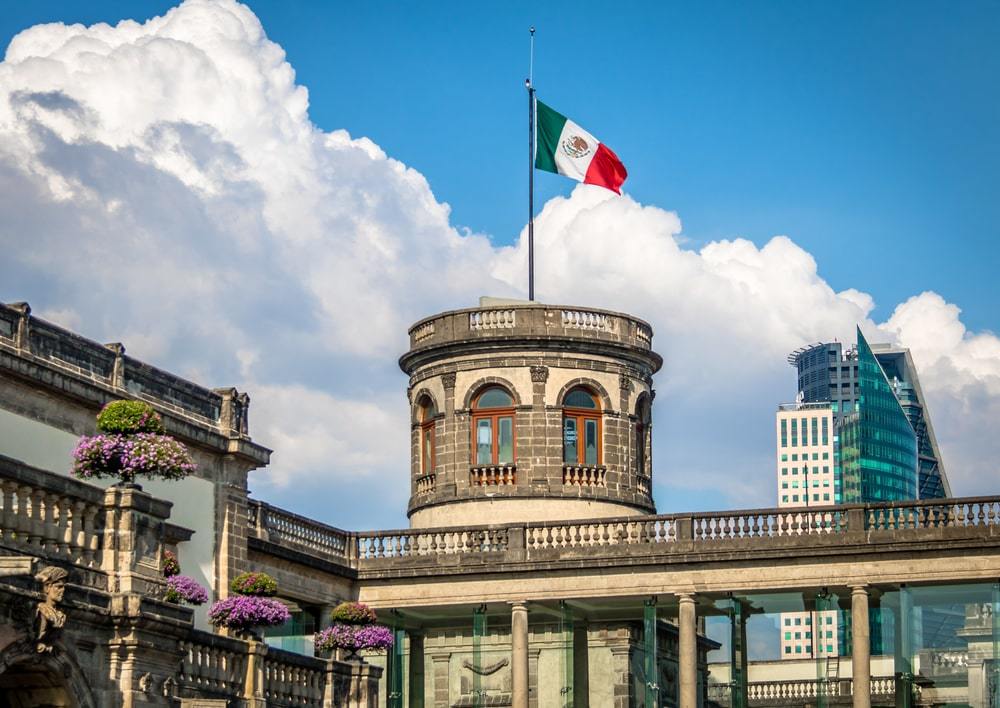 Mexico City has also long been a magnet for artists and creatives. You have to check out the Frida Kahlo Museum while you're here! If you've been getting some travel blues or travel burnout, and need to re-energise the artistic vibe of Mexico City is the answer.
There is also something humbling about walking through a city that has been around since 1325. Where today stands the modernist architecture, the slums, the taqueria, the art museum there once was an Aztec Empire.
Mexico City ranks as the best city to travel alone because you are surrounded by history and amazing places to stay. You are humbled by the footsteps of those that came before and envigorated to continue your own journey.
#22 Colombia
The Best Place to Travel to Party in The World
Colombia is synonymous with a good fiesta. The passionate music, the salsa, the late-night culture (and yes, the drugs) make it the best place in the world to party!
Medellin is no longer the murder capital of the world. It is now an incredibly welcoming city – especially for LGBTQ travellers.
There is such a range of things to do on your night out in Medellin, it's hard to know where to start! Most people party it up in the El Poblado neighbourhood; there's reggaeton and salsa – but also a wide range of world-class DJs, and even swanky cocktail bars.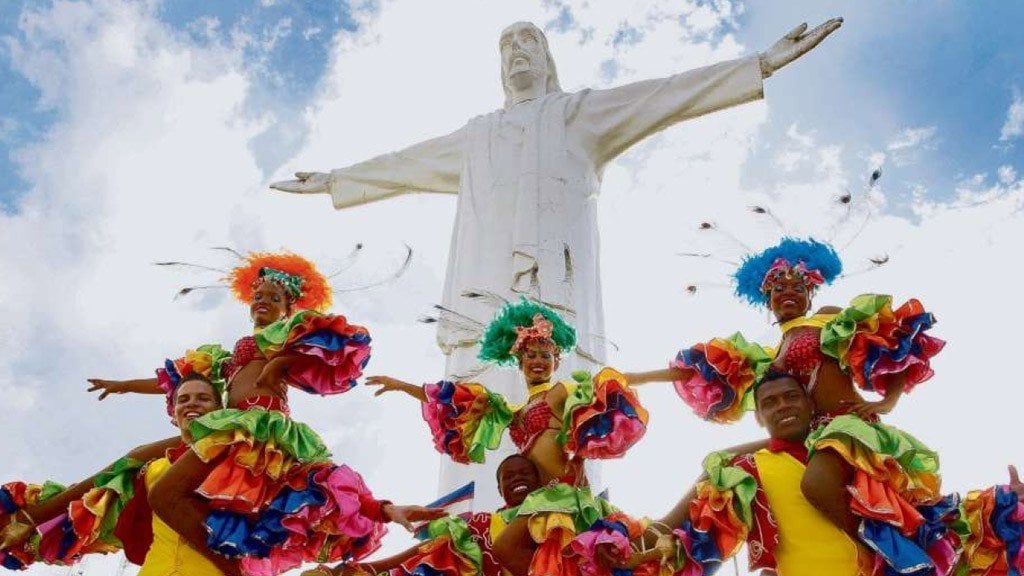 The beaches of Colombia are famously beautiful. While they are a little more laid back than the city, they still know how to party! Also, all the best hostels in Colombia will have you partying till dawn – no matter which city you're staying in.
And we all know, at the end of a long night of dancing away, we need a good feed. Luckily, Colombia is full of some of the world's best street food. At all hours of the night, you can find empanadas, churros, and arepas.
DON'T DIE OUT THERE! …Please 🙂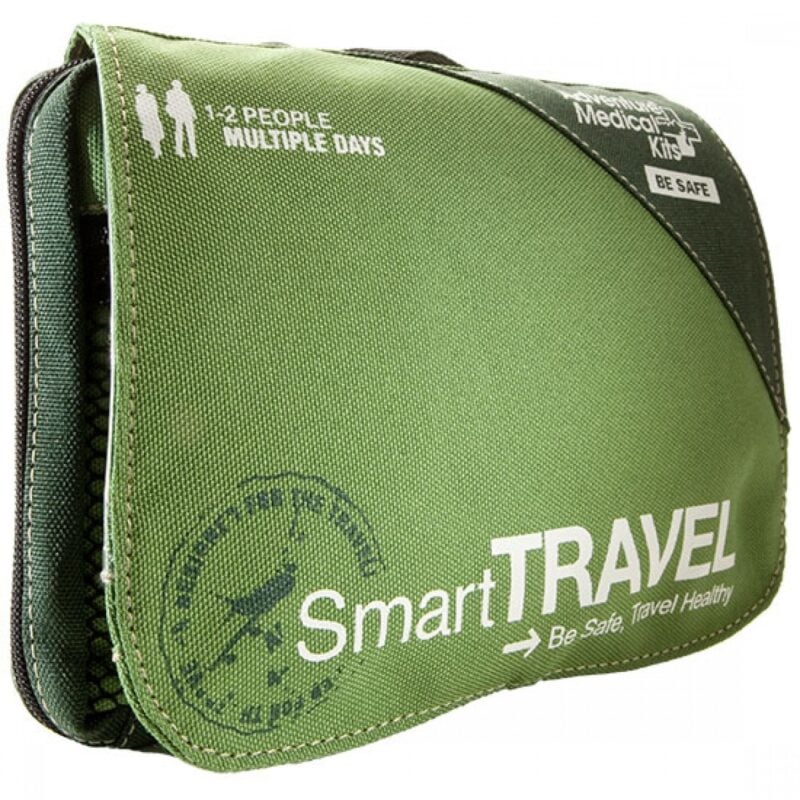 Things go wrong on the road ALL THE TIME. Be prepared for what life throws at you.
Buy an AMK Travel Medical Kit before you head out on your next adventure – don't be daft!
Buy on REI
#23 Spain
The Best Place to Travel to For Good Food
What do I think makes for good food?
Fresh ingredients
A blend of family recipes and innovation
It also helps if you have an amazing location to enjoy it all in. Now, Spain meets this and more. It is truly the best place in the world to travel to for good food.
The traditional Spanish dishes are a product of the many cultures that have called Spain home. Fresh seafood, olive oil, saffron, paprika, and seasonal fruits all feature a lot. And of course, it all pairs well with wine. Salud!
Whether you are trying the paella a la seafood (or rabbit), or you are enjoying tapas in a lively Madrid bar, you know that you will be eating the best.
It's not just what you eat, but how you eat it; many dishes in Spain are designed to be shared. The sense of community is literally baked into the dishes. Travelling to Spain is to integrate yourself into a passionate culture that is about coming together to share precious moments.
After your all-important siesta, you can share tapas or learn to cook the perfect Spanish omelette, "sample" all the wine on offer, and keep the fiesta going until dawn! Be sure to have a good hostel in Spain to stumble back to after those big nights.
Save $$$ • Save the Planet • Save Your Stomach!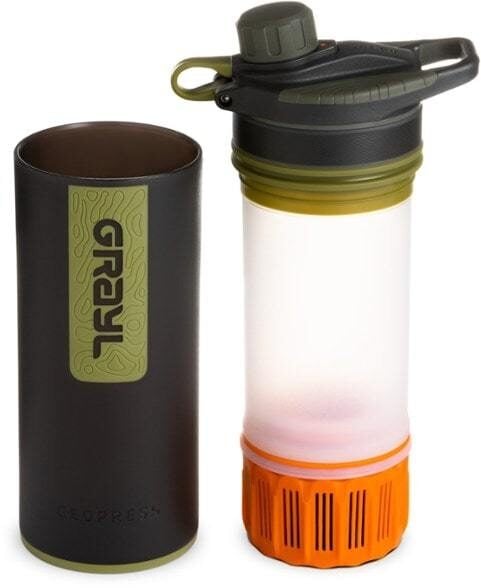 Drink water from ANYWHERE. The Grayl Geopress is the market's leading filtered water bottle protecting your tum from all the waterborne nasties. PLUS, you save money and the environment!
Single-use plastic bottles are a MASSIVE threat to marine life. Be a part of the solution and travel with a filter water bottle.
We've tested the Geopress rigorously from the icy heights of Pakistan to the tropical jungles of Cuba, and the results are in: it WORKS. Buy a Geopress: it's the last water bottle you'll ever buy.
Buy a Geopress!
Read the Review
Staying Safe While Travelling to the Best Places in the World
When you're off galivanting around the globe, sampling fine wine and flirting with cute locals, it can be easy to forget that you are a mere mortal.
If (touch wood) the worst does come to pass, you might want to consider having some insurance to bail you out! That way, you don't have to stop all the ridiculous adventures, you just need a wee safety net.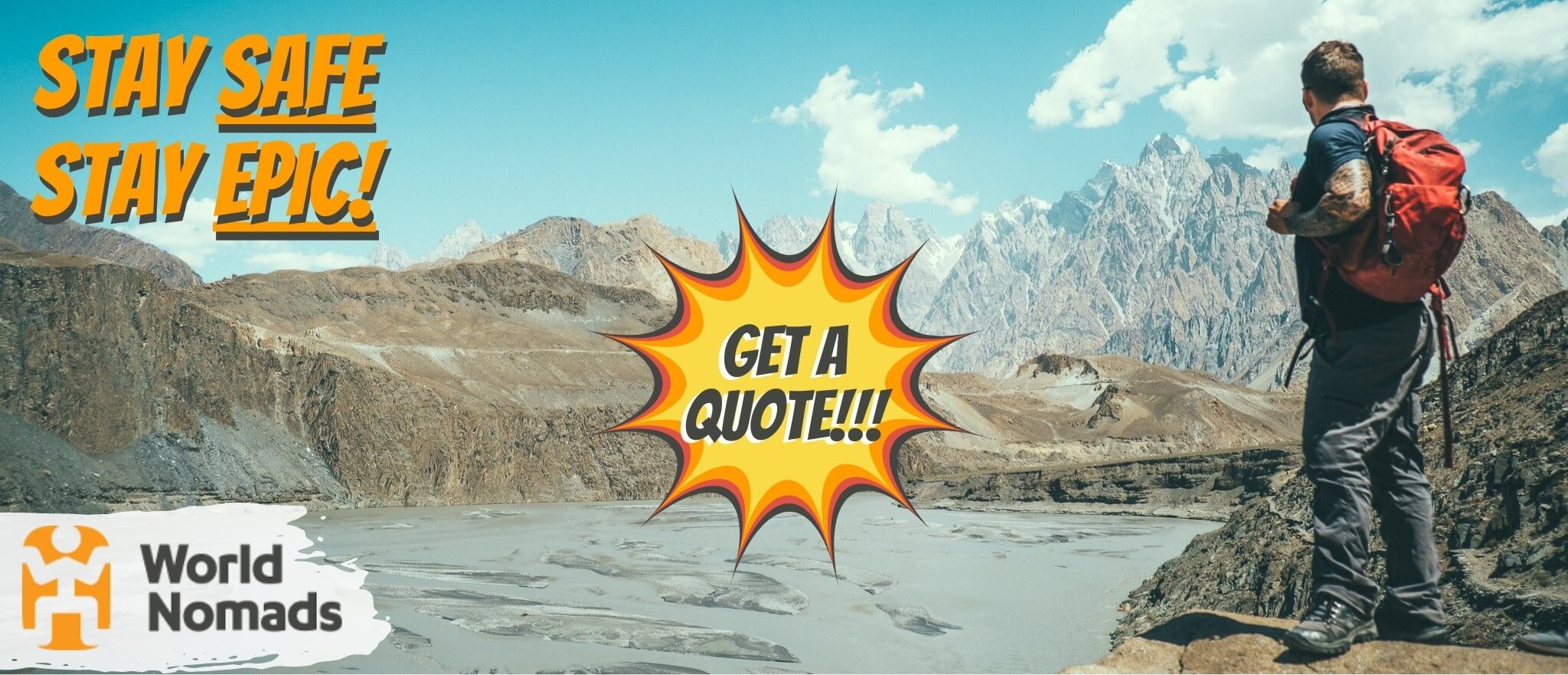 World Nomads' mission is to support and encourage travellers to explore their boundaries. They offer simple & flexible travel insurance, and safety advice to help you travel confidently.
They've been doing it since 2002 – protecting, connecting, and inspiring independent travellers just like you.
Get a quote below or read our in-depth review!
Final Words on the Best Places to Travel in the World
Well folks, here it is: 23 of the best places to travel to in 2023!
This world can feel a little chaotic and even a little nasty at times. But within the madness, there are some true rays of light and EPIC places to explore!
Whether you are going out on a solo adventure or piling the kids in the van with you, there are destinations that suit you. There are mountains to climb, steaming chai to wolf down, and tuk-tuk drivers to haggle with.
Through it all, I think the biggest takeaway is people are people no matter where you go. Even the most beautiful beaches, or most jaw-dropping sunsets, are made that much sweeter when they are shared.
What are you waiting for? Book that ticket, try that new dish, hike that new trail, visit that new city! The best places in the world are waiting for you.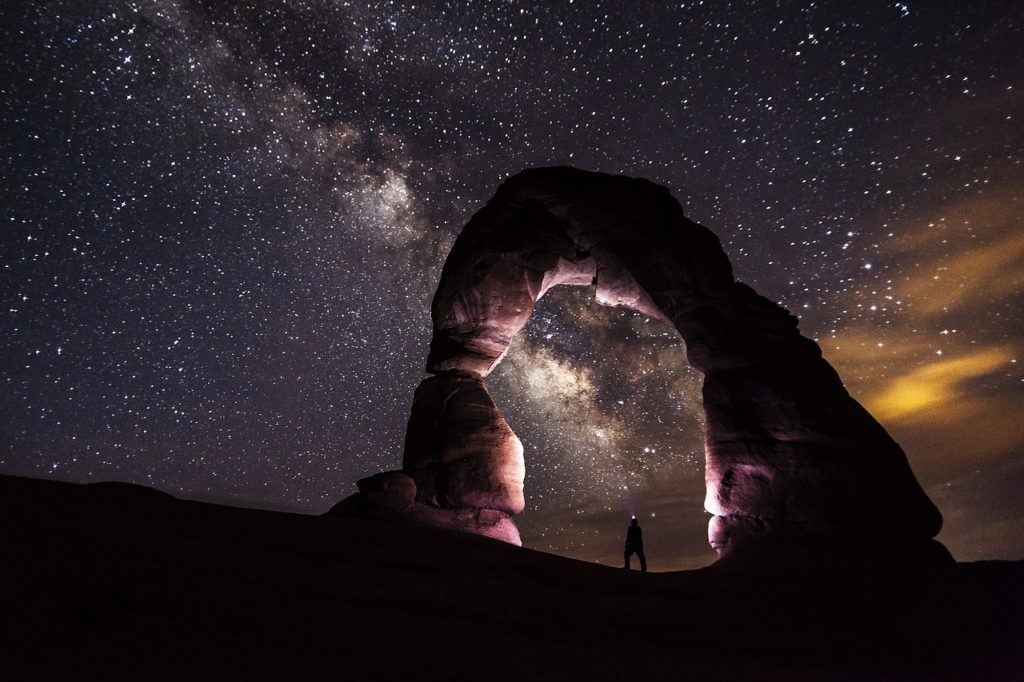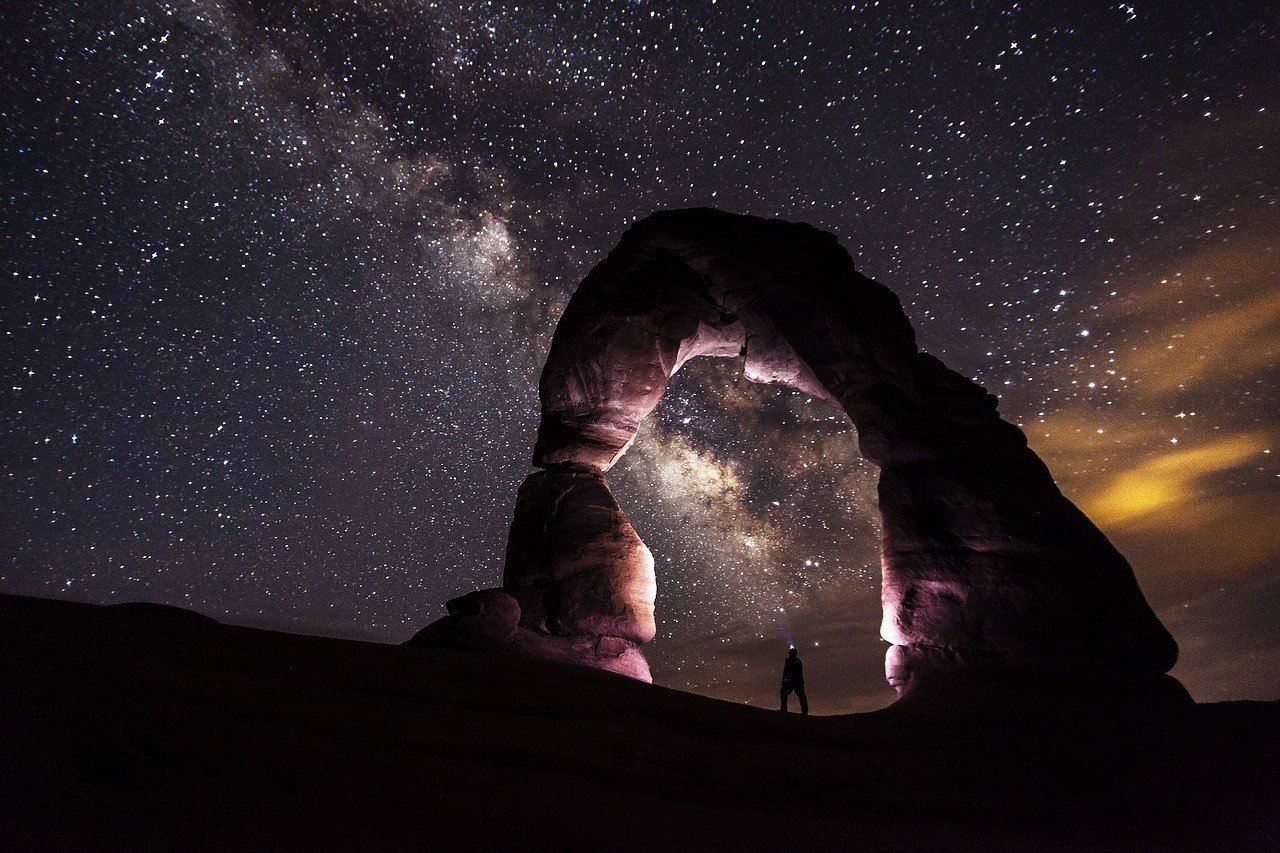 ---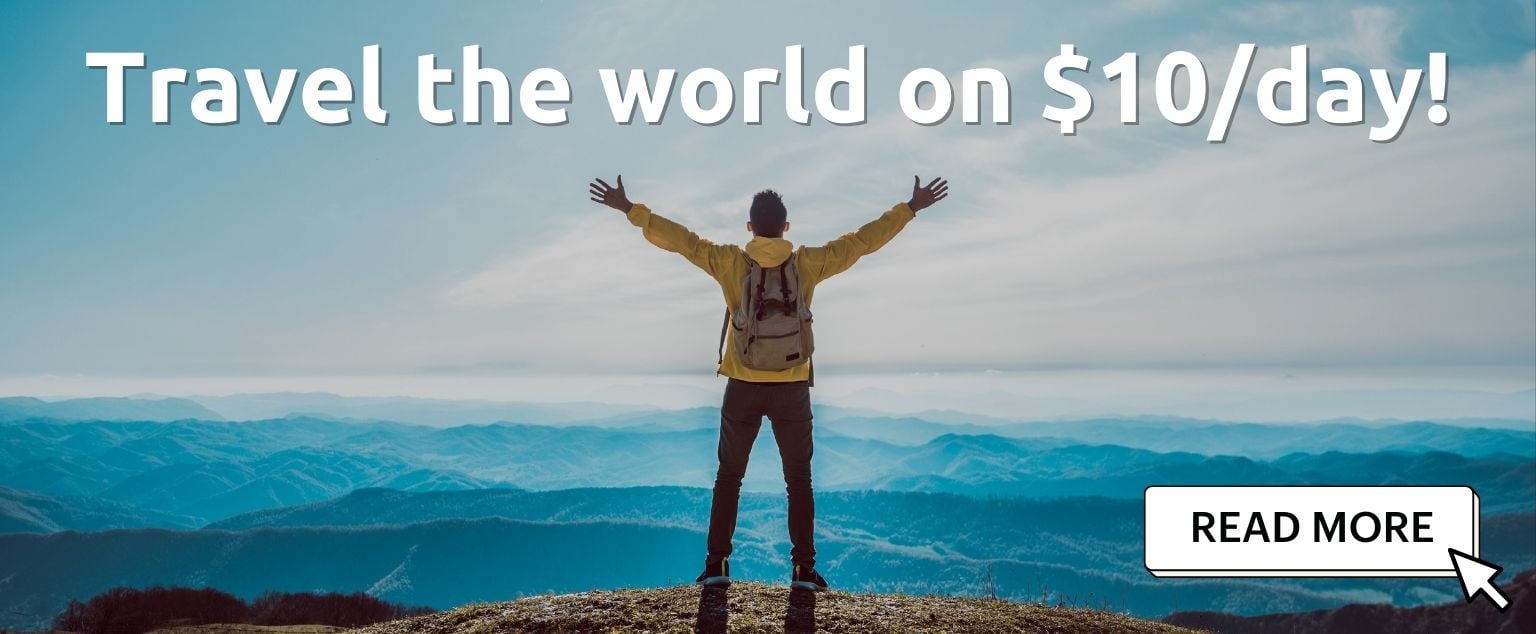 And for transparency's sake, please know that some of the links in our content are affiliate links. That means that if you book your accommodation, buy your gear, or sort your insurance through our link, we earn a small commission (at no extra cost to you). That said, we only link to the gear we trust and never recommend services we don't believe are up to scratch. Again, thank you!