Congratulations! You have found our Tbilisi neighborhood guide. If you are considering staying in the vibrant capital of the country Georgia, then go ahead and give yourself a pat on the back. Why? Because you're brilliant.
Tbilisi is full of surprises. From a burgeoning hipster bar scene to trendy cafes popping up, you never know what you'll find around the next bend in this ancient yet cosmopolitan city. Dichotomy has never looked so good.
Since Tbilisi is just getting on people's radars, you are probably hungry for more information on where to stay in Tbilisi. Never fear! We're here!
We called in our expert travel writers had them put their noses to the grind to uncover all of Tbilisi's best-kept secrets. And thus, this Tbilisi neighborhood guide was born!
So go ahead and turn up your tunes and sink your teeth into our Tbilisi neighborhood guide. It is time to choose the best place to stay in Tbilisi for you. Are you craving some Tbilisi nightlife? Then we got the place for you! How about the best neighborhood in Tbilisi for families? Yep. We've got it. Ready for more? Readers, read on!
Are you in a hurry? Need to rush off to marathon training? Or maybe just want to get back to rewatching Game of Thrones? We'll cut to the chase and provide you with our top three highest recommendations for places to stay in Tbilisi.
The Green House Hostel is in one of the best places to stay in Tbilisi, or in Avlabari to be specific! It's located inside a large two story house that is full of Georgian charm. They even encourage guests to pick fruit off their trees in the garden and to tickle the piano keys on their common room's piano.
Head over to our comprehensive guide to the best hostels in Tbilisi before starting your backpacking adventure!
Best Airbnb in Tbilisi: Luxurious Apartment in the City Center
This Luxurious Apartment in the City Center wasn't quite named correctly as it's located in Vake, one of Tbilisi's best neighborhoods to stay in. That being said, the word luxurious couldn't be more apropos! With the chic vibes and chandelier-styled light fixtures, you're sure to feel posh in this Tbilisi Airbnb!
Best Hotel in Tbilisi: Hotel Opinion
Hotel Opinion in Tbilisi Old Town will exceed absolutely every expectation you have for a reasonably priced hotel— we're talking rooms as low as $20 a night. Of course, that varies according to high and low season. No matter what though, the Hotel opinion is an exceptional value hotel. The rooms are modern and minimalist and offer unique vibes. The rooftop bar and lounge is the perfect place to enjoy a drink after a day of exploring the city.
If you are backpacking Georgia then you must check out Tbilisi. The city is ancient! How ancient are we talking? Well, archaeologists have found remains that indicate human settlement in the Tbilisi area way back in the 4th millennium BC. Is that ancient enough for you?
Tbilisi is brimming with diverse architectural gems that reflects it's complicated history. From Persian to Russian architectural influences, Tbilisi is filled with unique structures and buildings. Above it all stands the ancient Narikala fortress, dating back to the 4th century paired with the iconic "Mother of Georgia" statue called Kartlis Deda.
Tbilisi spans both of the banks of the Mtkvari River. This ancient city is actually encased by mountains on three sides. Given its dramatic valley setting, there is more to Tbilisi than meets the eye.
When planning where to stay when travelling in Tbilisi, make sure to download the Yandex Taxi app. And have no fear about public transportation problems, because everything is nicely linked in Tbilisi.
So no matter where you choose to stay in Tbilisi, you're sure to be happy as a clam… or maybe as a caraway-spiced khinkali dumpling!
Tbilisi Tbilisi Tbilisi… oh how do you pronounce Tbilisi? Even if you struggle to pronounce Tbilisi, you won't struggle any more to figure out what are the best neighborhoods in Tbilisi to stay in, with our Tbilisi neighborhood guide in hand!
Vake was once the area of Tbilisi that the rich and the elite called home. It was where all the politicians bought and built their huge houses.
Today, it's still a little more on the fancy side. You'll find higher-priced Tbilisi accommodation options here in Vake.
You'll also find lots of trendy bars, luxe cafes and some other Tbilisi places to visit. If you're wondering where to stay in Tbilisi for the first time, look no further than this posh neighborhood.
If you're looking for a walk on the wild side, or should we say green side, make sure you visit Vake park. Vake Park is not to be missed, not just because it shares the district's names, but because of its WWII memorial and grand fountain.
If you're in the mood for a nice jog, the park is a popular place to go for a run! There is also play equipment for kids or for the young of heart to play on as well. Who doesn't like to spend some time on the swings, am I right?
Want to head back into the city center? Just hop on over to Rustaveli Avenue and enjoy a walk towards the heart of the city. You can always hop on a bus if you prefer!
Tet a Tet Vake 17 is a two bedroom apartment that is available for you to rent in all it's comfy splendor and glory. There are two bedrooms, and two additional sofa beds so you can easily sleep six people in this affordably priced rental. The living room is stylish and everything is sparkling clean!
Best Airbnb in Vake: Luxurious Apartment in the City Center
This Luxurious Apartment in the City Center isn't quite aptly named as it's located in Vake, which is one of the best areas of Tbilisi to stay in. However, this listing was completely correct when they used the word luxurious! This one bedroom, one bathroom apartment is stylish and trendy.
Best Hostel in Vake: Budget Hostel Zodiac
Budget Hostel Zodiac is a truly budget hostel. Dorm beds usually run for less than $3. Can you believe it?
The hostel is surrounded by university buildings which mean that there are plenty of clubs, bars, and cafes to enjoy around the hostel. There is also a fully equipped shared kitchen that guests are free to use. Enjoy the free lockers and free luggage storage area too! If you're wondering where to stay in Tbilisi for the first time in a dorm, we love this budget hostel!
Things to See and Do in Vake
Go for a run at Vake park or just hang out on the swing set
Dine at Hacker-Pschorr for some high-quality, yet reasonably priced, food or enjoy one of their excellent beers
Catch a music show at Backstage 76 located in Vake Park
Soak up some sunshine and take a dip in the Vake Swimming Pool
Trek over to St. George's Church and you might even spot a wild peacock or two on the church's grounds
Avlabari is around a twenty minute walking distance from the Tbilisi city center, which makes it the where to stay in Tbilisi on a budget. Just across the Kura River from Old Town, Avlabari has a more local feel.
Don't worry though, there are still many local restaurants and shops to enjoy! Also there is the Avlabari metro station too, so you never have to worry about walking if you're too hot and bothered from a day out exploring!
Avlabari is known for being an upcoming hip new neighborhood in the city. Since it's still up and coming, it offers travellers more budget-friendly Tbilisi accommodation options.
All while being one of the best neighborhoods to stay in Tbilisi for cool factor. Talk about a winning combination!
Avlabari is filled with epic churches to check out, from the third-tallest Eastern Orthodox cathedral in the world, the Holy Trinity Cathedral of Tbilisi, to the Metekhi Church which dwells on an elevated cliff that overlooks the river and the city below, there are more than a few churches worth seeing in Avlabari!
The Green House Hostel in Avlabari is a two-storied house with a courtyard, balcony, and a large common room. It's a family-run mother-and-son business that couldn't receive higher reviews from travellers.
It's charming and full of lots of character. You won't retreat staying at this one of a kind hostel! Wondering where to stay in Tbilisi on a budget? The Green House Hostel has tons of charm and low, low prices!
The Voyager Hotel offers budget-friendly prices and clean and modern rooms. The Avlabari Metro station is just 40 meters away, for those who don't want to trek far to travel. The hotel's restaurant serves breakfast each day so you can snag a bite to eat before hitting the road!
Best Airbnb in Avlabari: Architect's Studio
The Architect's Studio is in Avlabari and is very near to Rike Park. Enjoy the incredible views of the Trinity Cathedral from the giant glass wall of this studio apartment. There are actually two beds, but one is a sofa bed. This is a small space, but the location is fantastic and the views are unparalleled in one of Tbilisi's best neighborhoods! It's budget-friendly too, so if you're not looking for a dorm room, it is a great option for where to stay in Tbilisi on a budget.
Things to See and Do in Avlabari
Visit the third-tallest Eastern Orthodox cathedral in the world – The Holy Trinity Cathedral of Tbilisi
Hike up to the Metekhi Church, the oldest church in Avlabari, that sits on an elevated cliff and offers great views of the city below
Check out the Presidential Palace
Walk around Rike Park or pack a picnic basket and enjoy a lunch at the park
Wander around the ruins of the Armenian Church: Avetaran
Stop by the Palace of Queen Darejan
Snap a photo of the iconic sculpture of actors in Avlabari Square
Tbilisi Old Town is the true center of all the tourist happenings and activities. Things to do and places to see abound here in the Tbilisi Old Town.
There are narrow, winding, cobblestone streets that are peppered with balconied houses and charming leafy squares. You might just swoon a little over the Tbilisi Old Town charm. It's also worth noting here that the Old Town's full and proper name is Dzveli Tbilisi. Just in case you showed up and got confused!
Old Town Tbilisi has gotten a facelift over recent years, and is teeming with hipster new venues and locales. Front art shops to wine houses, you can spend days wandering through all the narrow backstreets.
There's plenty of bars to stumble into, vintage shops to find, or even Kinkhali houses to nibble on some of those delicious Georgian traditional dumplings! Given the density of bars, clubs, and lounges it's hands down the best area to stay in Tbilisi for nightlife.
Also, if you're wondering where to stay in Tbilisi for one night, we also recommend the Tbilisi Old Town. Since things are jammed so close together, you'll be able to pack in the most sites by staying here.
If you're looking to hit up the heavy hitters in Tbilisi, the Old Town is the place to do it. From the Georgian National Museum, the National Gallery, to the Georgian National Youth Palace, there are sites galore in the Old Town. Not to mention all the churches and cathedrals to visit! And the famous Sulphur Bath houses are located here, too!
Here at the Princely Family House At Rustaveli Avenue, you'll get the entire apartment, which is newly renovated with a nice bright interior. It's located in the very heart of Tbilisi. Given its proximity to all the major sites, it's one of of Tbilisi's best places to stay!
Best Hostel in Tbilisi Old Town: Opera Rooms and Hostel
Opera Rooms & Hostel is right in the center of Tbilisi. Just 500 meters from the Main Square to be precise. And it sits opposite of the National Opera Theatre. You can't beat the location, nor the prices! There are dormitory rooms or small private rooms to choose from. We love the balconies where you can sit and take in the Opera-House view below. With views like these, it's definitely one of the best places in Tbilisi to stay in.
Best Hotel in Tbilisi Old Town: Hotel Opinion
Hotel Opinion is located in the heart of Tbilisi in the Old Town. The rooms have a unique atmosphere, with bright white walls and modern vibes. The restaurant, bar, and lounge are located on the rooftop which offers great views of the city below. Guests are also invited to enjoy a scrumptious buffet breakfast as well. Save a pancake for us!
Things to See and Do in Tbilisi Old Town
Head over to the Museum of Recipes for traditional Georgian cooking classes
Check out the whacky architecture at the Public Service Hall and snap a memorable photo
Visit the Anchiskhati Basilica, a lovely 6th century church filled with frescoes
Stop by the Georgian National Museum take a walk through the history of Georgia
Be dazzled at the Georgian Museum of Fine Arts
Dine in style at one of Tbilisi's hottest restaurants, Café Littéra where you will enjoy a truly mind-blowing meal
Head on over to the iconic sulfur baths for a not to be missed Tbilisi experience
Stroll down Shardeni Street and stop by any of the many trendy bars, clubs, and cafes
Tsereteli is across the Kura River from Tbilisi's historic old town and is actually an inner-city residential neighborhood that is a little farther away than the other neighborhoods we've recommended. Never fear, it is well connected by the metro, so just hop on and you'll zip away to whatever other area of Tbilisi you're hoping to explore!
That being said, most Tbilisi tourists still take a trip up to Tsereteli even if they aren't staying there. Why you ask? Because of the infamous Dezerter Bazaar! Located in Tsereteli, the Dezerter Bazaar is Tbili's largest outdoor food market, which spans a massive 2,000 square meters.
Stallholders are selling every kind of food item, from spices to nuts to fruits to fresh meat. You'll even find some curious pickled things— from piles of pickled cabbage to tubs of pickled beets.
Around the Bazaar, you'll find hordes of street vendors hawking all kinds of wares. So be prepared to pick up a souvenir or two.
Tsereteli is also home to the rugby and football teams, and there is a fun amusement park to stop by at Mushtaidi park. Given that it's a little more out of the way, that there are so many local experiences to have and hidden gems to find, Tsereteli is one of the coolest places to stay in Tbilisi.
Nona's Apartment is huge. We mean huge! This expansive and spacious apartment that can comfortably fit six guests is quite the find in Tsereteli, one of Tsibili's best neighborhoods. Nona is a superhost and her apartment is an incredible spot! It's just a 10 minute walk from the nearest metro stop, and all you need is right downstairs from a supermarket to a pharmacy.
Best Hostel in Tsereteli: Zgarbi Hostel
Zgarbi Hostel in Tsereteli is a brightly colored, funky place to stay that's full of friendly staff and clean beds. The breakfast is also known for being delicious and the rates are low. Low enough to make put pep in the step of budget-friendly travelers. Given the fun vibes, it's one of the coolest places to stay in Tbilisi.
Best Hotel in Tsereteli: BackStreet Hotel
BackStreet Hotel is in the perfect location in Tsereteli, very close to the railway station. The beds are comfortable and the air-conditioning is strong! The rooms are modern and crisp and clean. It's great for all those solo travelers out there, as well as for couples!
Things to See and Do in Tsereteli
Go shopping at the renowned Dezerter Bazaar which is Tbilisi's biggest outdoor food market
Catch a rugby or football match at Dinamo Arena
Hop on a ride at the local amusement park at Mushtaidi Park
Snap some fun photos of all the public sculptures at Mushtaidi Park
Check out the wild exhibits at the Niko Pirosmani Museum, housed in the place where this famous Georgian painter actually lived
Sample local chocolates and goodies at Tkbili Sakhli for a truly local experience
Drop by De Gusti for a no frills, mega-local quick bite to eat
Vera is quite close to Tbilisi's Old Town but still offers guests some peace and quiet. It's known for being a green neighborhood, with lots of parks, greenery, gardens to enjoy. However, make sure to note that it Vera is snuggled into a hillside.
It's the best neighborhood in Tbilisi for families as it's more residential and less hustle and bustle. Also, since it's just north of Old Town, past the Rustaveli metro station, you won't have to walk far to see the sites— but you may have to walk up and down a hill or two.
You'll also be able to consistently enjoy great views of all of Tbilisi as you trek up the hill! With the zoo close by and the giant Ferris Wheel near, Ver is definitely where to stay in Tbilisi for families.
This Vera Apartment is where to stay in Tbilisi with kids. It is clean, spacious and modern and has wooden floors for those who are scared of spills. The flat screen TV will keep the kids happy, and the fully equipped kitchen will keep mom and dad happy too! It's definitely one of the best places to stay in Tbilisi to stay, in one of Tbilisi's best neighborhoods—Vera!
Best Airbnb in Vera: House N48
This apartment has two beds and one bathroom, one king bed, and one single bed. The apartment comes with absolutely everything you could possibly need, from an ironing board to a sewing kit! This House N48 might be small in size, but we're sure you and your family can squeeze in and make yourselves at home. This AirBnB is a great option of where to stay in Tbilisi with kids in the lovely neighborhood of Vera.
Best Hostel in Vera: Mountain 13
Mountain 13 is a giant historic hostel house that used to be the Embassy of France! There are five different types of rooms to choose from, and all will make your wallet happy with these budget-friendly prices. There is a large common room and a well-equipped kitchen for guests to enjoy. Make sure to sip a cup of tea on the terrace that gives gorgeous views of Tbilisi below.
Things to do and see in Vera
Go garden spotting, wandering through the apartment courtyards and seeking out Tbilisi's finest gardens
Ride the Ferris wheel at Mtatsminda Park and enjoy the small amusement park there
Head on over to the Tbilisi Zoo to see the elephants and beautiful peacocks
Dine at Varazi for a meal that is sure to make the kids happy, simple meals served in a cozy atmosphere
Wander through Vera Park and pack a picnic to enjoy lunch on the grass
Here's what people usually ask us about the areas of Tbilisi and where to stay.
Don't Forget Travel Insurance for Tbilisi
World Nomads' mission is to support and encourage travellers to explore their boundaries. They offer simple & flexible travel insurance, and safety advice to help you travel confidently.
They've been doing it since 2002 – protecting, connecting, and inspiring independent travellers just like you.
Get a quote below or read our in-depth review!
World Nomads provides travel insurance for travelers in over 100 countries. As an affiliate, we receive a fee when you get a quote from World Nomads using this link. We do not represent World Nomads. This is information only and not a recommendation to buy travel insurance.
Final Thoughts on Where to Stay in Tbilisi
Tbilisi, Georgia is an ancient city that is pulsing with new life. We are stoked that you are planning a trip to Tbilisi and figuring out which of Tbilisi's best neighborhoods suits you best. Be prepared to find lots of hotels, hostels, and rentals that are teeming with character often located in old stone buildings that usually have shabby-chic vibes.
If you're looking for where to stay to be closest to the Tbilisi nightlife, the Hotel Opinion in Old Town is a great budget-friendly option, that comes with an epic rooftop bar and restaurant. We love the minimalist room designs, too!
Our favorite hostel in Tbilisi is the Green House Hotel in Avlabari which is chock-full of Georgian charm. We love that it's a small family run business that treats guests like family too.
If you're looking for the best Airbnb option, the Luxurious Apartment in the City Center located in Vake. Take a walk on the glamorous side with this super chic apartment!
Have you already been to Tbilisi and have travel tips you're dying to share? We'd love to hear your Tbilisi tips and tricks! Jot us down a note in the comments below
Do you own an awesome hostel, hotel or apartment? Want to be featured in our list? Email [email protected] to find out how.
---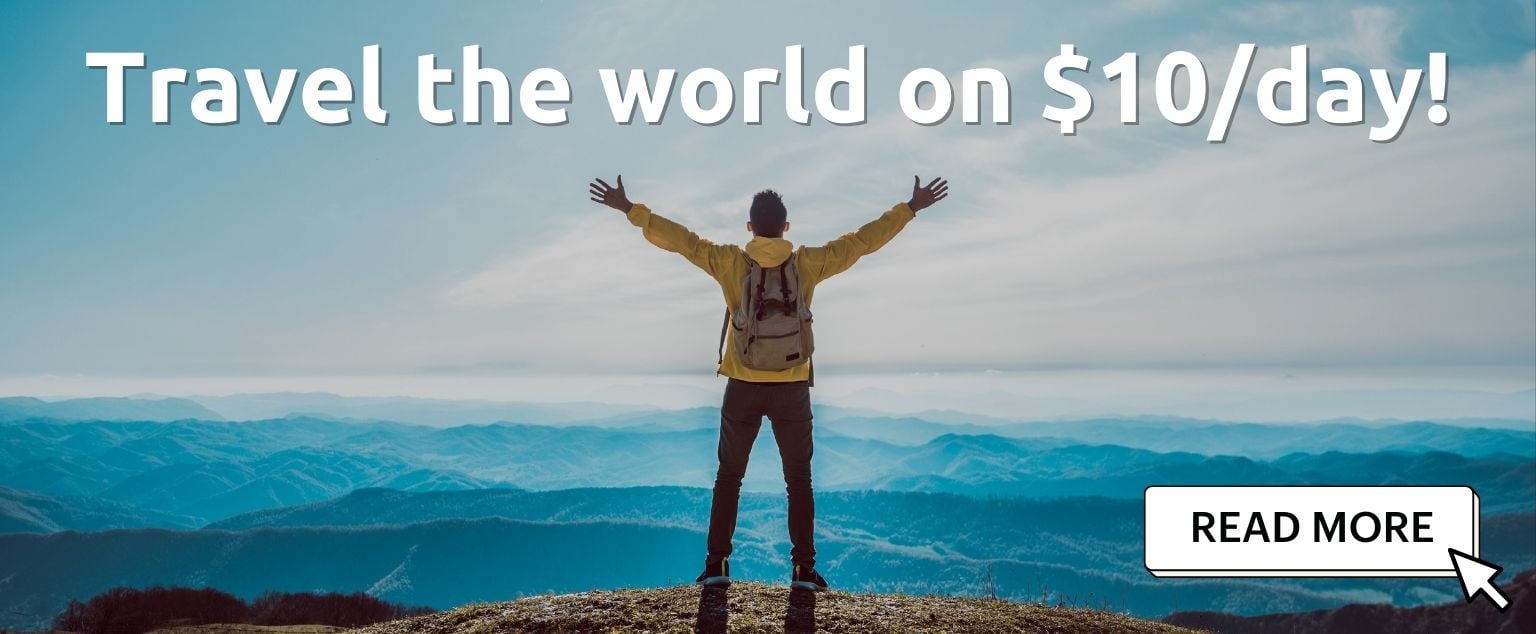 And for transparency's sake, please know that some of the links in our content are affiliate links. That means that if you book your accommodation, buy your gear, or sort your insurance through our link, we earn a small commission (at no extra cost to you). That said, we only link to the gear we trust and never recommend services we don't believe are up to scratch. Again, thank you!