So you're planning a trip to Tbilisi, Georgia? That might just be the best travel decision you've ever made.
When I visited Georgia, it was because I had heard rumours about it being a super dope place. I had no clue just how hard I would fall for it though! I've been to a fair share of countries. So when I say that Georgia is one of my favourites, that's some high praise there.
And Tbilisi, the capital of this underrated Caucasian country, is the embodiment of all the things that make this little country so awesome. Teetering between Europe and Asia, Tbilisi is the best of both worlds, and then some more.
Beautiful, fascinating, full of legend and lore. And great things to do, of course!
If you're still in the planning stages of your trip, this Tbilisi travel guide shall be your best friend, Jedi master and spiritual guru. Here you'll find all the most important information you'll need during your visit: where to eat, where to boogie, where to go for the best vistas, and what are the true Tbilisi highlights.
Let's get started!
Why Visit Tbilisi?
Here's an idea: don't visit Tbilisi if you're not ready to give your heart to it. Because the city might take it anyway. It's the best possible intro to backpacking Georgia you could ask for.
Tbilisi is a mixture of influences between its historical entanglement with the Ottomans and the Soviets and its more modern reach towards Europe.
Gleaming modern structures flank Viennese-style government buildings and charmingly dilapidated residencies. Church towers, minarets, and hills rise from the landscape to give it some posture, and among all that, happy mayhem reigns over the city. Every night, the wine bars and riverside pubs fill with tourists and locals alike toasting to life, love, and living in a wonderful city.
And sure, Tbilisi is pretty as fuck. But since appearances are never the most important thing, I'm happy to report that Tbilisi also has a sexy heart. It shows in the friendliness of its residents, the lively festivals and events around town, its street art and joy for living.
Tbilisi has no shortage of things to do, delicious food to eat, and conversations to have.
Backpackers in Tbilisi find a unique, cheap place to check out before heading out to the rest of Georgia.
For travelling couples, it is one of the most romantic cities I could imagine.
Then for digital nomads, it is the place that you might think of visiting for a "week or two", then find yourself getting stuck in for 2 months. Speaking from experience.
No city guide to Tbilisi can capture it fully – you'll just have to see it to believe it.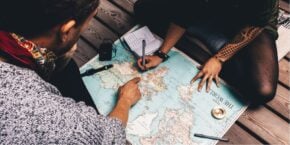 Heading Off-Grid? • Download This Guide as a PDF!
Sign up to The Broke Backpacker's EXCLUSIVE VIP AREA below and download our top backpacking guides as PDFs – go offline with peace of mind!
What Are the Major Attractions in Tbilisi?
There are tons of cool tourist attractions in Tbilisi, and heaps of stuff to see and experience! Here are some of the most important ones:
Narikala Fortress. The 4th-century fortress is now in ruins – but free to explore!
Botanical Gardens. Located behind the Narikala Fortress, it's a quiet escapade from the city.
Mother of Georgia AKA Kartlis Deda. Also located next to Narikala Fortress, the 20-metre statue is a symbol of the city.
Bridge of Peace. The ultra-modern bridge is a futuristic walkway, connecting the Old Town to Rike Park.
Holy Trinity Cathedral (Sameba Cathedral). The biggest church in Georgia can be spotted from almost anywhere in the city – it's kinda the local Eiffel Tower.
Metekhi Church. Most remarkable for the giant statue of King Vakhtang Gorgasali, the founder of Tbilisi.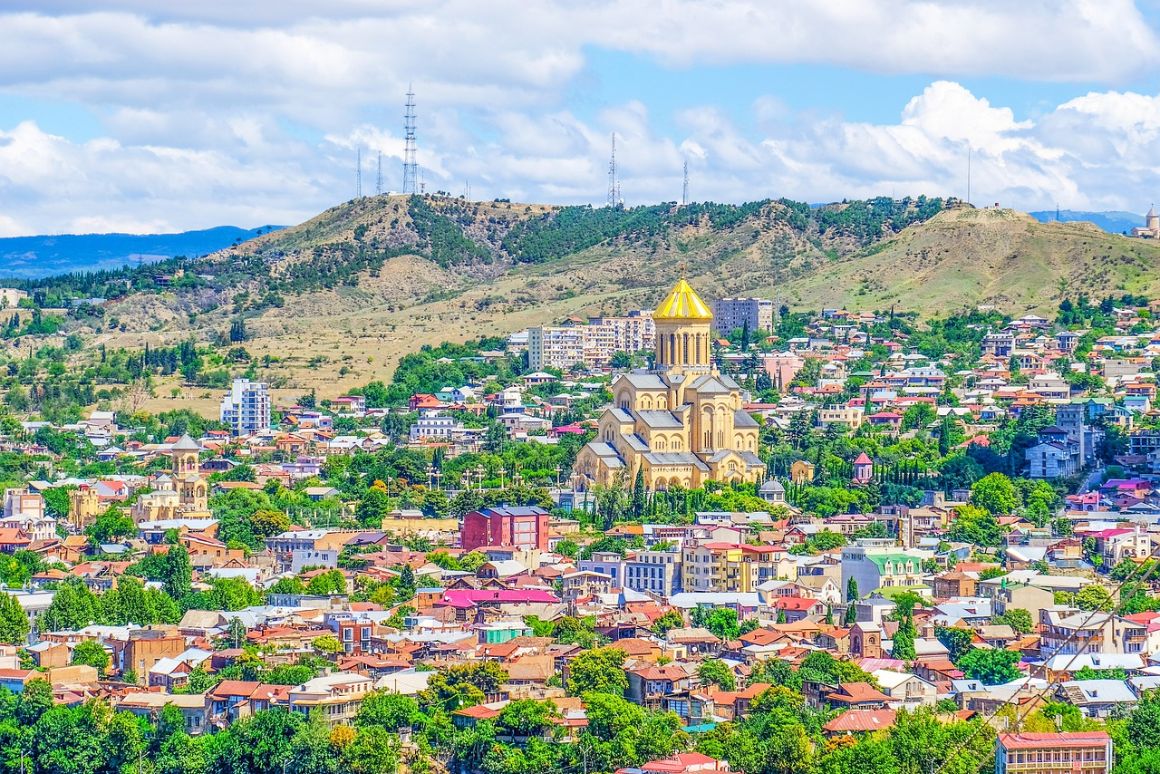 Sulphur baths. There are many, mostly located in the Abanotubani district in the Old Town, but the most famous one (and my personal fave) is Chreli Abano.
Dry Bridge. Home to a unique antique flea market.
Old Tbilisi. Colourful houses built on a steep hill, many decorated with famous "wooden lace" terraces and picturesque entryways.
Betlemi Street. Honourable mention as a part of Old Town, it's one of the best streets to walk through to see Old Tbilisi.
Rezo Gabriadze Marionette Theatre. "The leaning tower of Tbilisi" forms a part of the quirky facade of the theatre.
Mtatsminda park. Small amusement park offers dope views and rickety rides above Tbilisi.
Kaleidoscope House. Tbilisi's "most Instagrammed house" has some of the city's last stained glass windows.
Leghvtakhevi waterfall. A "hidden" gem in Tbilisi, there's a waterfall right in the middle of the Old Town.
Rike Park. A green area on the other side of the river offers great views over the Old Town and has unique art pieces.
Chronicle of Georgia. Locate d alittle ways off the centre, this majestic monument is well worth seeing.
How Long to Spend in Tbilisi?
The wonderful thing about Tbilisi is that it's hard to get bored there. Well, at least if your sense of fun is café-hopping and slow meandering around beautiful places. I ended up spending weeks in Tbilisi and I'm still itching to go back!
For a backpacker with a little less time than that, though, 3 days is plenty of time to check off all the most important stuff to see around the city. (And oh joy – I've crafted a 3-day itinerary so that you don't even have to wonder what to do! Keep reading.)
At absolutely minimum, I'd spend 2 days in Tbilisi.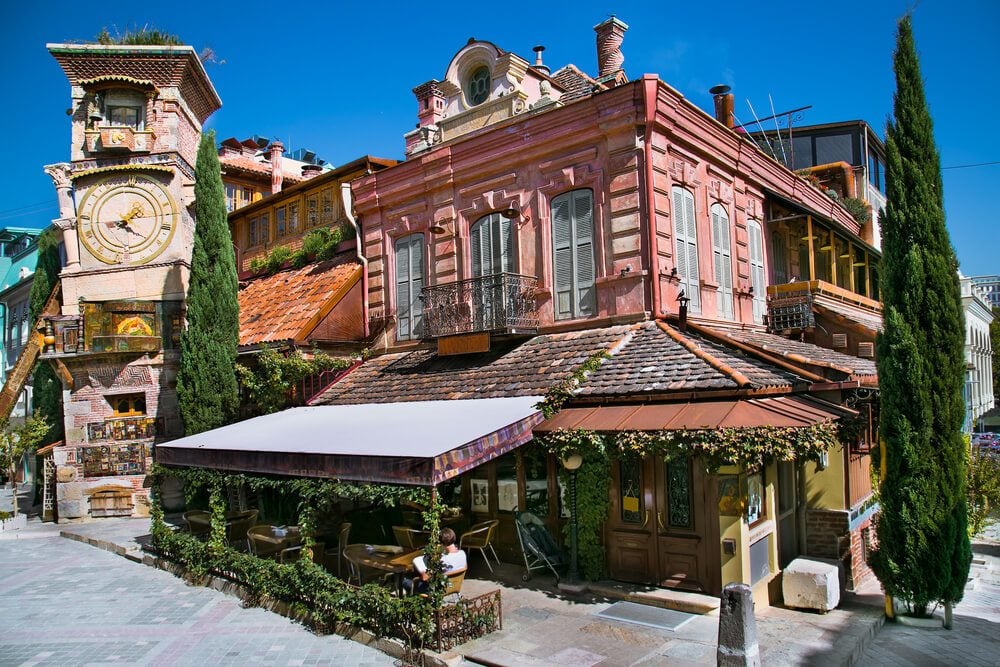 Don't worry if you don't manage to see everything at once. Tbilisi is the central hub for all the other spots around Georgia, and if you're planning to spend more time backpacking the whole country, you'll most likely have to return to Tbilisi at least once or twice.
So, the first time, spend 2 or 3 days in Tbilisi; and whenever you have to come back to connect to go somewhere else, patch up the Tbilisi sightseeing holes in your itinerary.
Be careful not to get stuck in Tbilisi for too long, though. I love the city but there is SO MUCH more to see exploring the Caucasus.
My favourite hostel in Tbilisi
Fabrika Hostel & Suites
Fabrika is not only the best hostel in Tbilisi – it's one of the best hostels I've ever stayed at! Built into an old factory building and decorated with cool graffiti, Fabrika is the meeting point for backpackers, digital nomads, and young Tbilians. Their food is 10/10, the courtyard behind it has great pubs and shops, and they organise events from movie nights to yoga sessions on their awesome rooftop.
A 3-Day Itinerary for Tbilisi
Your first time visiting the capital of Georgia? No worries, friendo! I've walked the walk (on the streets of Tbilisi) and now I'm ready to talk the talk and let you in on the most comprehensive, awesome, 3-day itinerary to Tbilisi.
If you only have one day in Tbilisi, follow the 1-day itinerary but add the sulphur baths. Hopefully you're here for the full ride, though, because Tbilisi has so much to experience!
Day 1 in Tbilisi
First day in Tbilisi, we're hitting all the most important points. The best way to explore the town is by walking so wear some comfy shoes!
Walk from the Dry Bridge and its famous flea market along Rustaveli Avenue, the main road running through the city, past shops, cafes, museums and such landmarks as Tbilisi Opera and Ballet Theatre and the Parliament of Georgia.
Explore the Old Town by yourself or join a free walking tour. Check out the eccentric Marionette Theatre, Freedom Square, and discover the few remaining buildings with stained glass windows.
After lunch, cross the Peace Bridge (an attraction in itself) to get to Rike Park on the other side of the river. From there, take a gondola to the top of the hill to explore Narikala Fortress, the Botanical Gardens and the Mother of Georgia statue.
You can walk down from the fort through the Old Town to see stuff you might have missed earlier like Betlemi Street and "lace" balconies. Don't miss out on the "secret" Leghvtakhevi waterfall!
End the day with your pick of poison: tasty wines at a restaurant with a view, craft beers in a riverside pub, or party the night away at the best clubs in Tbilisi. Just because the sun's down, doesn't mean the fun stops – there are still many things to do in Tbilisi at night!
Day 2 in Tbilisi
Time to get a bird's eye view!
Make your way to Mtatsminda Park. The park is located on a hill above the city, and you get there by a funicular. The park might not seem too exciting at first glance if you're used to world-class thrills. Let me tell you, though, that your heart will surely be racing on the top of the Ferris Wheel… If for nothing else then for the breathtaking view!
(Don't worry – it's completely safe!)
Once you've returned back to Earth and down to the city, make your way to the Holy Trinity Cathedral, the most famous Cathedral in the city.
Now, you have a grand opportunity to slowly explore the other side of the river that is home to the Avlabari and Marjanishvili areas. They might not be quite as famous as the emblematic Old Town but they're equally beautiful, filled with old buildings and cozy dining spots. Both are ultra-cool and a lot more local than the Old Town, too. When it comes to cafés and places to eat, Marjanishvili might actually have the best restaurants in Tbilisi.
Day 3 in Tbilisi
On the third day of your trip, grab a taxi or a public bus to go to Mtskheta, the previous capital of Georgia and one of the oldest cities in the country. The town itself is tiny but has a few important monuments, and it's one of the best day trips from Tbilisi.
The best thing to see there is Jvari monastery on top of a nearby hill. You can take a taxi to get there or hike – it only takes about an hour to reach the top.
On your way back to the capital, make a detour to the History of Georgia Monument (also known as Chronicle of Georgia). The impressive monument is one of the top tourist attractions in Tbilisi but since it's a little ways off the centre, I only recommend going to see it if you have the time.
End your day – and your awesome trip to Tbilisi – with a slow soak in the sulphur baths. The eggy smell might seem counterproductive but Georgians swear on the springs' power to heal hangovers! Whether you've been dipping in your Georgian wines a lil' too much or not, after such action-packed three days you deserve a bit of relaxation.
Spending More Time in Tbilisi?
This 3-day Tbilisi itinerary above is an excellent Tbilisi 101 that covers most of its key attractions. But if you're like me and just can't get enough, there's still loads left of what to do in Tbilisi.
For museum lovers, I'd recommend taking some time to check out the Museum of Georgia and the Open Air Ethnographical Museum. The Ethnographical Museum is located by Turtle Lake which in itself is a great half-day trip for a picnic, peace and quiet!
There are also more neighbourhoods to explore. Vera is quiet and green, and Vake is a favourite among long-term expats. Vake is known as the "posh district" so you'll see heaps of fancy old buildings, and Vake Park is a chill getaway from hustle and bustle. Both areas have some great bars and small clubs!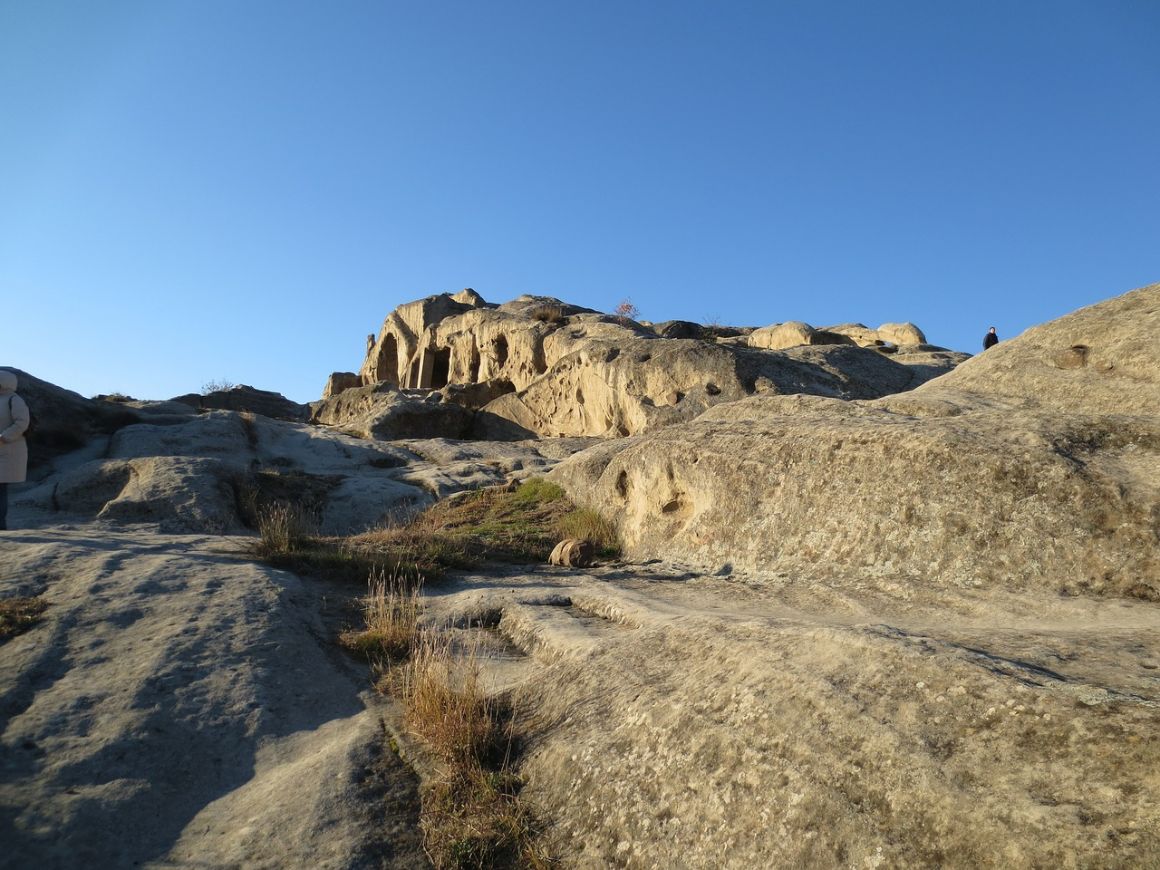 For quirkier Tbilisi, there are a few cool places to add to your list. Visit Joseph Stalin's underground printing press (but bring a local friend who speaks Georgian or Russian, otherwise you won't know what the heck is going on). Chase down street art – there's some especially cool pieces on the Nikoloz Baratashvili Bridge. You should also check out the strange Bank of Georgia building.
And there's no shortage of awesome day trips from Tbilisi. Visit Gori, Stalin's hometown, and the nearby cave town of Uplistsikhe. David Gareja Monastery Complex on the border between Georgia and Azerbaijan is also one of the best things to see in Georgia.
Is This the Best Daypack EVER???
Top 9 Things to Do in Tbilisi
You definitely won't be left wondering what to do in Tbilisi with all your time. Here are some of the best things to do in Tbilisi.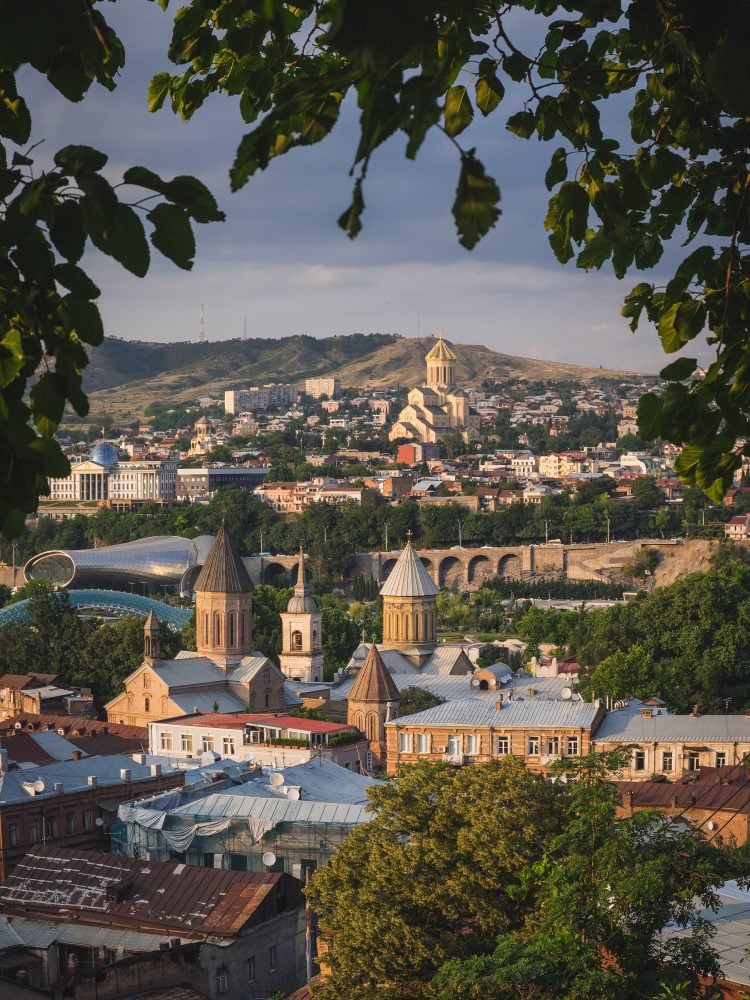 1. Walk Through the Old Town
Tbilisi Old Town is all charming terraces and views from wine bars – that is, if you're brave enough to climb the ultra-steep old streets. Worth it!
Pay special attention to the city's unique architecture. Tbilian buildings are known for having unique entryways, courtyards covered in light green vines, and occasionally stained glass windows. Be respectful when you explore – most of these houses are residential buildings.
2. Climb up to Narikala Fortress
The old fort in ruins stands atop Tbilisi and it's one of the best vantage points over the town – and entrance is completely free.
3. Take a Cooking Class
Listen, I'm not one to usually recommend a cooking class, mainly because I never cook. But the awesome thing about Georgian cuisine that all the staples – khinkali, khachapuri, dolmas – are SUPER easy to make. Take a cooking class you might actually end up using later!
4. Soak in the Sulphur Baths
Tbilisi gets its name from the hot springs under the city – bathing in the sulphur springs is iconic and deffo one of the best things to do in Tbilisi. The sulphuric water is said to have many health benefits, and above all, you'll come out relaxed as hell.
For an extra pampering sesh, book a private room and a body scrub to go with it.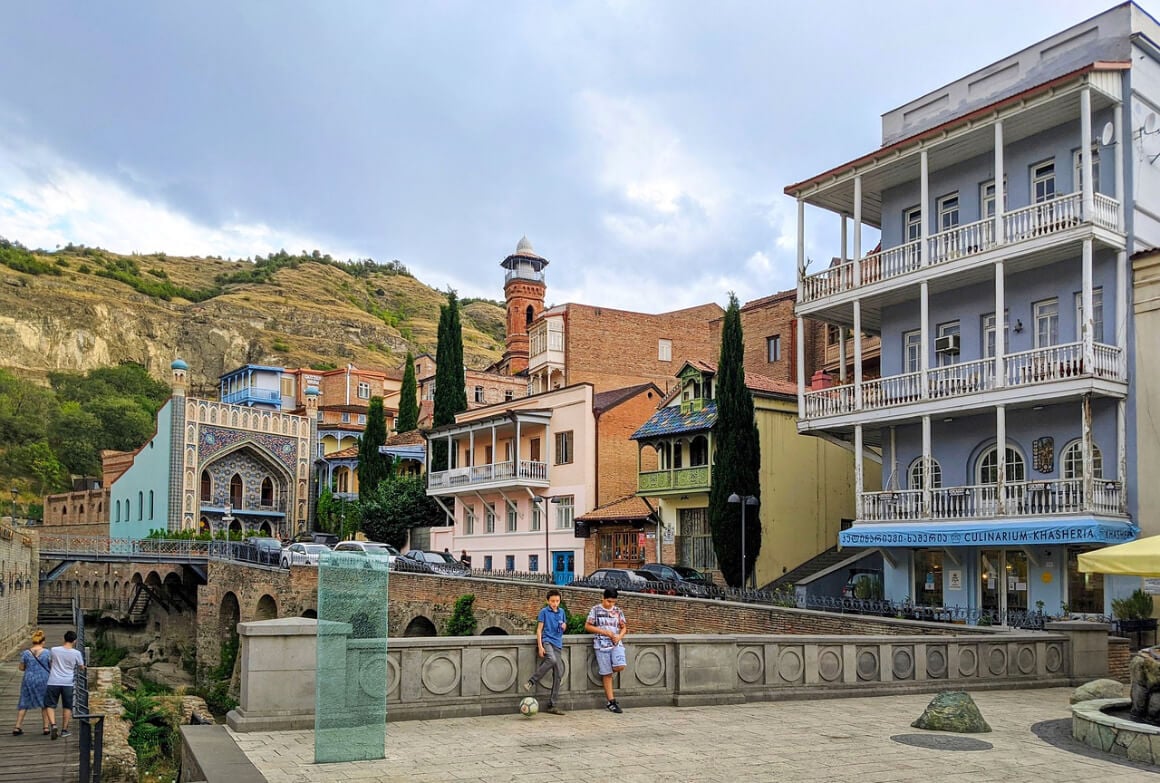 5. Pet a Street Dog
You'll see a lot of stray pups running around Tbilisi but unlike most cities, these ones are well cared for. They get neutered, vaccinated, and fed by the city, resulting in happy, healthy dogs that love them some pets from travellers.
6. Get Wine-Girl Wasted
The capital of the country with the world's oldest wine is FULL of places that'll fill your tank with tasty wine for just a couple of dollars. In fact, Georgia is so fond of its wines that you can even buy ice cream made of it! The best wine bars are found in Old Tbilisi, in Marjanishvili, and in Vera.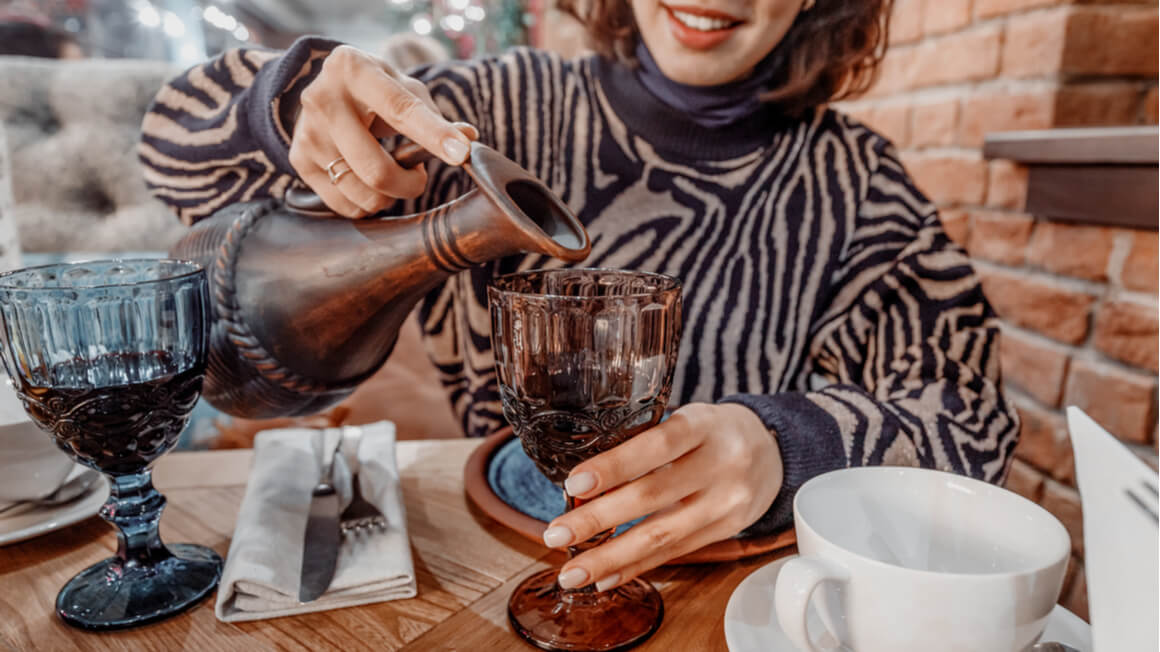 7. Thrill Yourself at Mtatsminda Park
The amusement park on top of the hill might be basic but it's still great for half a day of view-watching and testing out mostly-sound park rides. (The Ferris Wheel is pretty fun!)
8. Visit the Holy Trinity Cathedral (Sameba)
Georgia's biggest church is visible from almost everywhere in the city but it definitely warrants a closer look, too. It's impressive from the outside and inside, and surrounded by a small, quiet garden.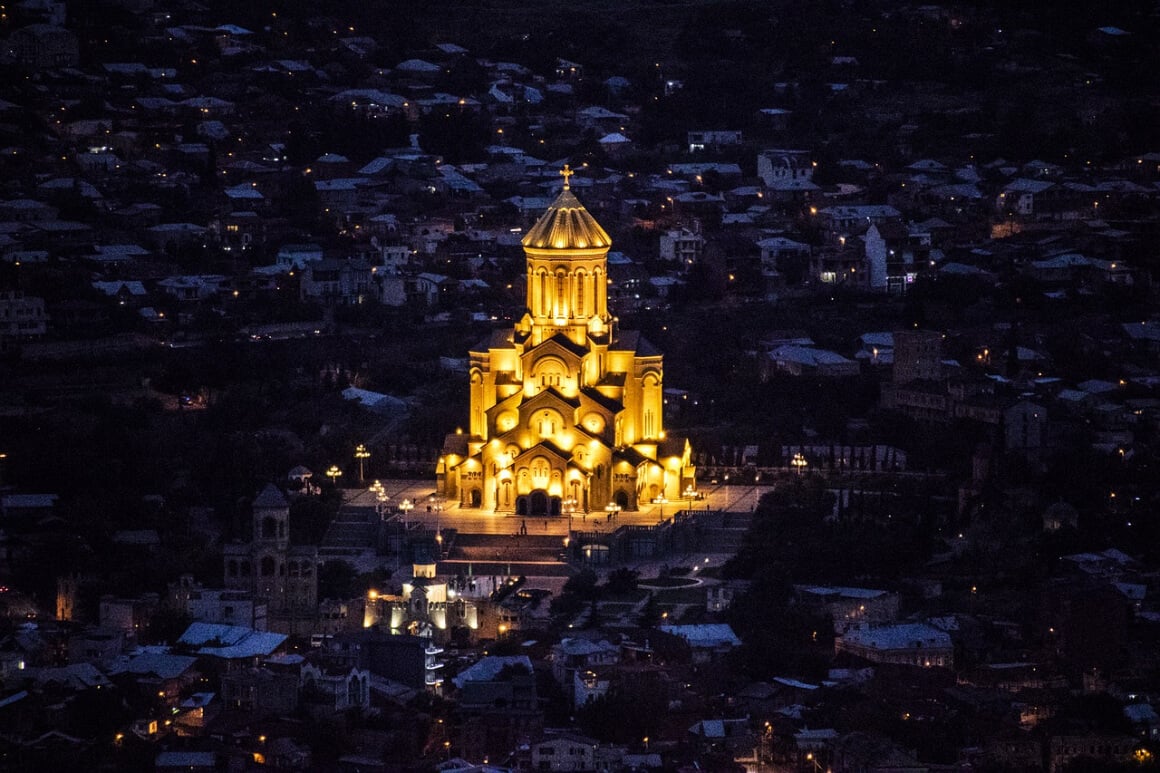 9. Check out the Dry Bridge Market
The market on the Dry Bridge is a flea market that's an absolute treasure trove for anyone who gets giddy about historical or antique souvenirs. Even if you're adamant about not buying anything, strolling between rows and rows of old mementos is a still a cool experience.
Small Pack Problems? 😉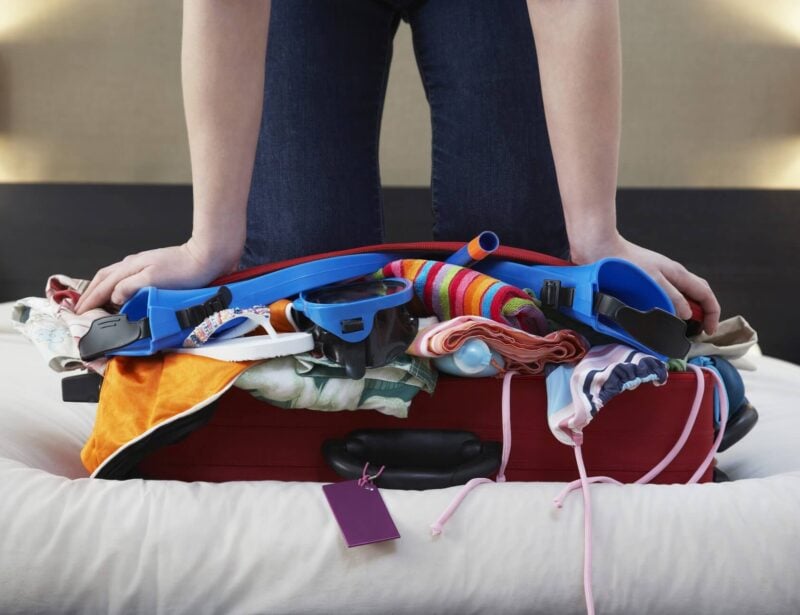 Wanna know how to pack like a pro? Well for a start you need the right gear….
These are packing cubes for the globetrotters and compression sacks for the real adventurers – these babies are a traveller's best kept secret. They organise yo' packing and minimise volume too so you can pack MORE.
Or, y'know… you can stick to just chucking it all in your backpack…
Get Yours Here
Read Our Review
Budget Accommodation in Tbilisi
Tbilisi is full of great little spots for budget backpackers. It has the most and the best hostels in the country, lots of Airbnbs around the city, and mid-range hotel options.
The backpacker hostels in Tbilisi range from excellently unique to pretty basic. The cheapest hostel beds go at about $4 pop but even on the finer end of the scale, a bed in a dorm doesn't cost more than $10-12 USD per night.
There are also several mid-range hotel options, and some private rooms can be as cheap as $12-15 USD per night. That's so little for a lot of privacy! However, when staying in Tbilisi I would highly recommend renting an Airbnb if you're not feeling the hostel life.
Finding a cheap, modern Airbnb can be a little tricky: most of the fancier places come with a higher price tag. When you're staying in Tbilisi though, don't be afraid of a little wear and tear. Staying in an old-school Tbilisi building is one of the best experiences you could have in the city, and they feel more authentic than the pricy, modern options.
Most apartments I stayed at looked a little shabby but they were still comfortable with everything I could've needed.
Plus, by staying in an older residence, you'll be surrounded by lovely Georgian neighbours and Tbilisi's iconic vine-covered courtyards.
The Best Places to Stay in Tbilisi
Tbilisi is awesome for a broke backpacker with a pair of comfy kicks: most things you'll want to see are at a walking distance (or a very short metro ride away). Still, it pays to get to know the best neighbourhoods in Tbilisi and choose for yourself where you'd like to spend your trip!
For sightseers
For sightseers
Old Tbilisi
This is as central as it gets – all the biggest attractions, like Betlemi Street, sulphur baths and Narikala Fortress, are just a stone's throw away. The Old Town is also your best bet if you're in the hunt for the best nightlife!
On a budget
On a budget
Avlabari
On the other side of the river, Avlabari is still close to the Old Town but it's got a more local vibe – and it's cheaper. It's no stranger to attractions either, though, claiming the Presidential palace, Rike Park and tons of great cafés within its borders.
For cool kids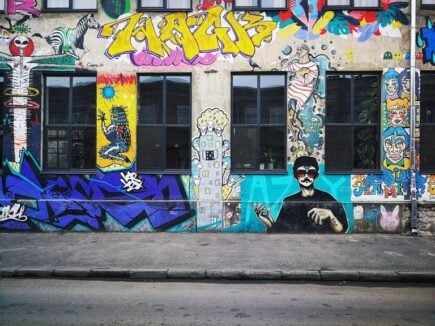 For cool kids
Marjanishvili
Marjanishvili is maybe the coolest area in Tbilisi. Home to great food, a handful of attractions and the famous Fabrika Hostel, Marjanishvili has a mixture of local vibes, backpackers and digital nomads roaming around.
Tbilisi Travel Costs
In general, Georgia is one of the cheapest countries in Europe to travel. That's awesome news for you and your future trip to Tbilisi!
However, Tbilisi is one of those cities that can be deceptively cheap. Sure, the cost of living in Tbilisi is cheap. You think that everything's soooo affordable, it doesn't really matter if you splurge on some things… And then you end up splurging a lot, all the time, and then your Tbilisi travel budget blows up.
This kinda happened to me. There are spots in Tbilisi where you can eat dinner for $3-5 USD but I kept finding myself in places where I was paying $10-12 USD for a single meal. Yikes! Those glasses of wine also add up, then turn into an infinite number of shots of chacha…
But if you're a little savvier than me, and a little less indulgent, it shouldn't be a problem to keep your daily travel budget in Tbilisi to $20-30 USD!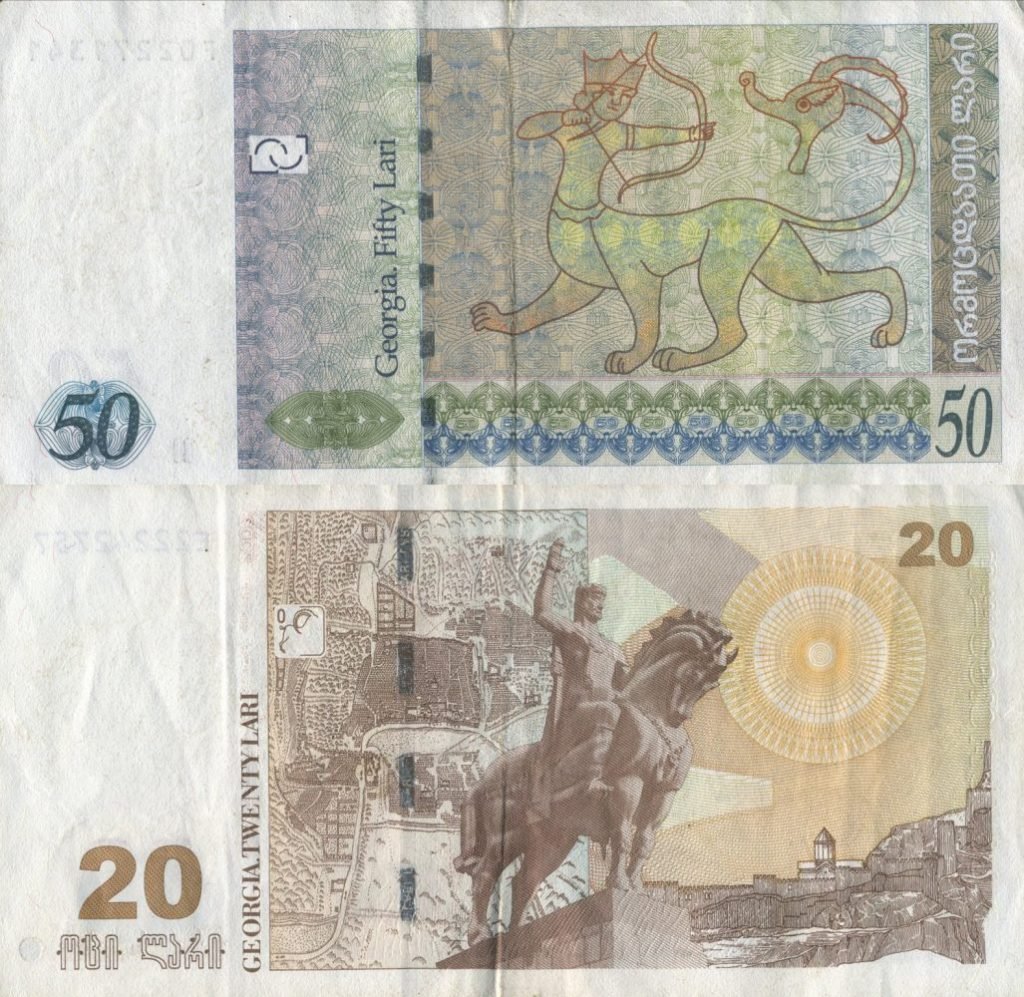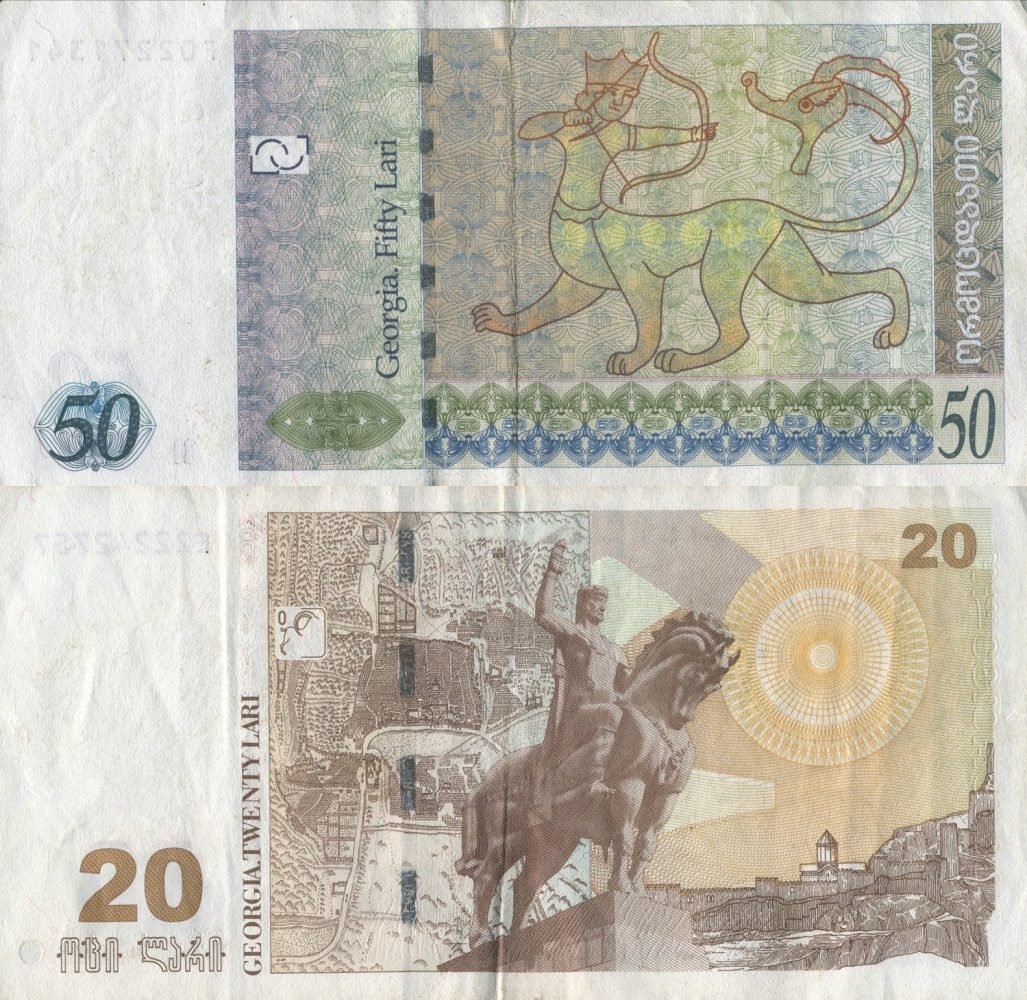 Accommodation: For a hostel bed, you can expect to shell out $8-12 bucks; the cheapest beds start at $4 USD. Cheaper private rooms and Airbnbs are around the same price per night, at $13-15 USD, while a mid-range room or apartment might cost you $20-35 USD.
Transportation: Travel around Tbilisi is super cheap: a metro ride is about 20 cents, and a taxi ride for 10 minutes costs about 2 dollars. And, luckily, you can always walk; that's completely free, babey.
Activities: Tbilisi also has tons of free stuff to do. Most of the sightseeing in Tbilisi is just walking around and looking at nice, free things. The activities that might bite into your wallet most are museums, Mtatsminda Park, and the sulphur baths.
Visiting the public baths is way cheaper than the private ones, about $1.5-3 USD per head. I highly recommend paying for a private bath – unless you enjoy getting nakey with strangers. (Plus, public baths are sex-separated so you might get separated from your boo or buddy.) The price of private baths varies A LOT between different bathhouses, from about $8-26 USD for an hour for the most basic rooms.
A Daily Budget in Tbilisi
The above was a quick overview of backpacker costs in Tbilisi. For an even quicker overview of travel costs in Tbilisi, check out this table.
Daily Costs in Tbilisi

| Expense | Broke Backpacker | Frugal Traveller | Creature of Comfort |
| --- | --- | --- | --- |
| Accommodation | $8 | $20 | $45 |
| Transport | $1 | $6 | $6 |
| Food | $8 | $15 | $25 |
| Nightlife Delights | $6 | $10 | $15 |
| Activities | $5 | $10 | $20 |
| Total Per Day | $28 | $61 | $111 |
Tbilisi on a Budget – Top Tips and Tricks
Tbilisi is cheap, but there is no reason that an experienced broke backpacker couldn't make it cheap-cheap. Here are some of the tried and tested principles of high-level budget backpackers:
Carry a portable stove. Cooking your own food saves money, sure. But having a lightweight stove with you is a grand idea anyway. It saves your ass in hostels that don't have a kitchen. And if you're gonna get your hike on, you'll need it in the mountains!
Grab a tent. Urban campaign spots might be a tad hard to find in Tbilisi, but for future Georgian adventures, you'll definitely wanna check out the mountains. Pack up a backpacking tent and you're ready to go!
Hitchhike! Finding a ride in Gerogia is easy, and thumb-travel is a very cheap (and adventurous) way to see the lands unknown. In-city hitchhiking is hard but it's pretty simple to find a ride for example to the airport or to nearby towns once you get outside the immediate city bounds.
Surf a couch. Couchsurfing is a fantastic way to get to know locals and local life while saving money! There are quite a few hosts in Tbilisi, and there are occasionally also Couchsurfing meet-ups.
Travel with a water bottle. The sexiest travellers help combat the world-wide plasticapocalypse by avoiding single-use plastic. Get a reusable bottle and fill up anywhere – tap water is drinkable everywhere in Tbilisi.
Why You Should Travel to Tbilisi with a Water Bottle
Because plastic sucks! Spending money on water served in plastic is annoying, and, ultimately, we're better than that.
Single-use plastic is shit. It's poisoning our planet, and we only get one of those. We can't save the world overnight, but we can at least be a part of the solution and not the problem.
That said, you should totally get a filtered water bottle. They're a bloody dream! You can drink water from ANYWHERE.
These things ARE a budget backpacker's best friend. Travel with a water bottle, ditch the plastic, and never waste a cent – nor a turtle's life – again.
Save $$$ • Save the Planet • Save Your Stomach!
Drink water from ANYWHERE. The Grayl Geopress is the worlds leading filtered water bottle protecting you from all manner of waterborne nasties.
Single-use plastic bottles are a MASSIVE threat to marine life. Be a part of the solution and travel with a filter water bottle. Save money and the environment!
We've tested the Geopress rigorously from the icy heights of Pakistan to the tropical jungles of Bali, and can confirm: it's the best water bottle you'll ever buy!
View on REI
Read the Review
Best Time to Travel to Tbilisi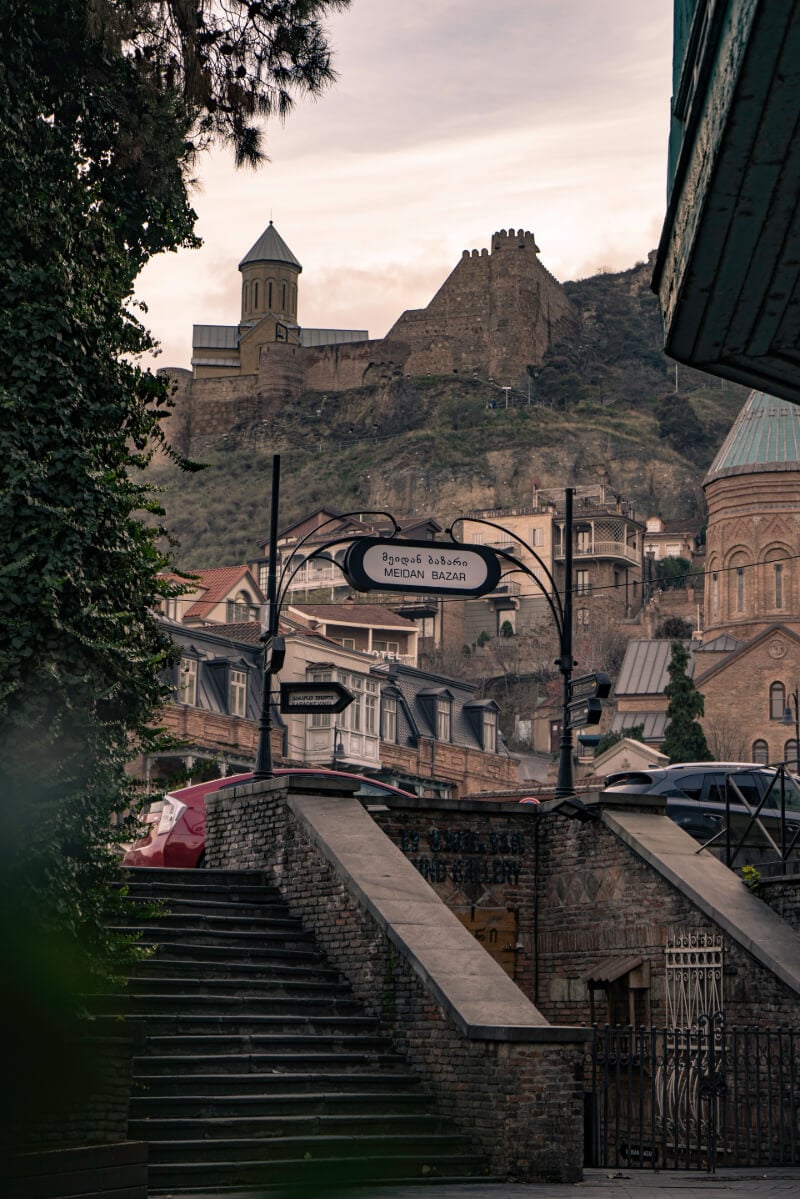 Tbilisi's best seasons are the shoulder seasons surrounding the peak of summer. In May-June and September-October, most summer crowds have gone, and the temperature is very mild and pleasant: t-shirt weather.
Even in the winter, Tbilisi doesn't get all that cold. Although winter clothes are definitely needed, temperatures plunge below zero and sometimes it snows.
I spent most of my time in Tbilisi in the peak of summer, from June to August. This is the hottest time of the year with temperatures going up to +30 degrees. I personally loved this but a lot of others seem to find "stifling" and "way too hot" and "feels like Hell's asshole".
The summer is also peak tourist season, so Tbilisi is at its busiest. Tbilisi being busy is not quite comparable to something like Paris or Barcelona; the crowds are not overwhelming. That's why timing your trip to the prime tourist season might be a good thing if you want to make sure that the city and its hostels are full of other socially deprived backpackers.
However, tourism numbers in Georgia have been going up every year, so who knows how long it'll be till the crowds get annoying. The best time to travel to Georgia? That's right now.
What to Pack for Tbilisi
There are a few trusty things I always add to my backpacking packing list.
Duh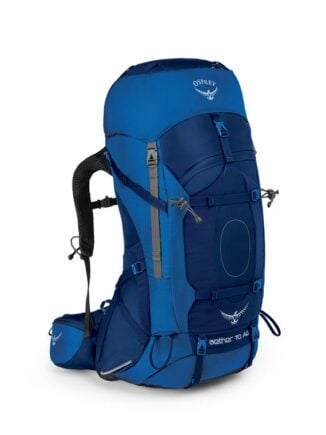 Duh
Osprey Aether 70L Backpack
Ya can't go backpacking anywhere without a blasted backpack! Words cannot describe what a friend the Osprey Aether has been to The Broke Backpacker on the road. It's had a long and illustrious career; Ospreys don't go down easily.
Sleep ANYWHERE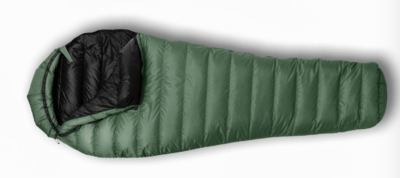 Sleep ANYWHERE
Feathered Friends Swift 20 YF
My philosophy is that with an EPIC sleeping bag, you can sleep anywhere. A tent is a nice bonus, but a real sleek sleeping bag means you can roll out anywhere in a and stay warm in a pinch. And the Feathered Friends Swift bag is about as premium as it gets.
Keeps Your Brews Hot and Bevvies Cold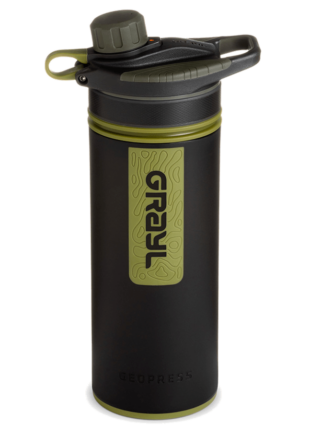 Keeps Your Brews Hot and Bevvies Cold
Grayl Geopress Filtered Bottle
Always travel with a water bottle! They save you money and reduce your plastic footprint on our planet. The Grayl Geopress acts as a purifier AND temperature regulator – so you can enjoy a cold red bull, or a hot coffee, no matter where you are.
So You Can See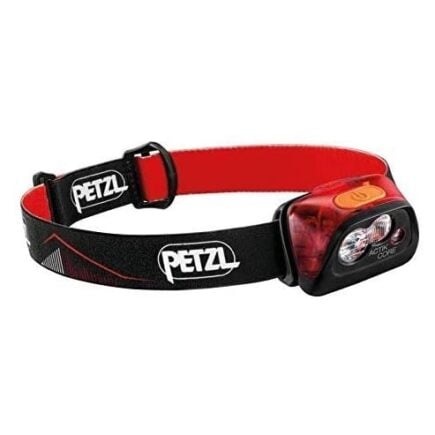 So You Can See
Petzl Actik Core Headlamp
Every traveller should have a head torch! A decent head torch could save your life. When you're camping, hiking, or even if the power just went out, a top-quality headlamp is a MUST. The Petzl Actik Core is an awesome piece of kit because it's USB chargeable—batteries begone!
Never Leave Home Without It!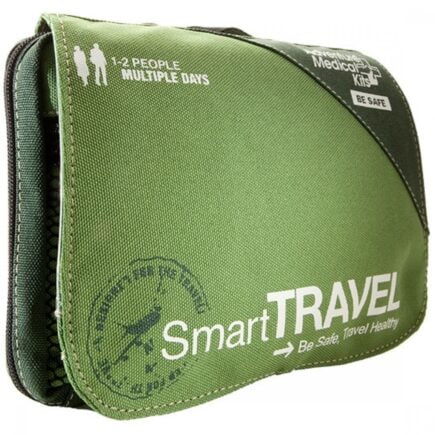 Never Leave Home Without It!
First Aid Kit
Never go off the beaten track (or even on it) without your first aid kit! Cuts, bruises, scrapes, third-degree sunburn: a first aid kit will be able to handle most of these minor situations.
Staying Safe in Tbilisi
Is Tbilisi safe? Stop your worrying before you even start – Tbilisi is extremely safe.
Of course, you gotta take care of all the normal precautions. Petty theft is rare. But, especially since tourism has been on a huge boom in the past few years, pickpocketing has gotten more common. The best way to hide yo money is in a money belt.
Tbilisi also experiences some earthquakes. Though they are very, very unlikely to be so strong that they would actually do any harm.
Do worry about the traffic: Georgians drive like maniacs. Look both ways twice before crossing, and keep looking.
I never felt unsafe staying in any of my Airbnb apartments even though at first, the security of the places seemed a little lacklustre to me. I mean, a toddler with the right motivation could break into these apartments! When I voiced my concerns, a local told me they had a "built-in human security system". By that, he meant that curious grandmas living in the same building would notice if anything weird was going on.
One thing to look out for are protests. When I was in Tbilisi, a protest got out of hand and brought out the police with tear gas and rubber bullets. This is a pretty rare occasion but I would avoid protests and parades in Tbilisi, especially if they're politically tinged.
Unfortunately this includes the Pride Parade. Being gay is not illegal in Georgia but LGBTQ+ travellers might still experience hostility. The the one time the Pride Parade actually got organised, it ended in chaos.
Be aware of common travel scams as well. Many taxis in Tbilisi run without using the meter so you might get overcharged. Nightclub scams targeting young foreign guys do happen too – but more on that later.
Sex, Drugs, and Rock 'n' Roll in Tbilisi
Tbilisi might come second to Georgia's real Sin City. Batumi on the Black Sea coast is THE place to head to if you're ready to get your dancy pants on. However, parties in Tbilisi are pretty good for some lightweight sinning, too.
Tbilisi has its fair share of bars, pubs, and clubs to boogie the night away. The most common poison is tasty Georgian wine, often followed by chacha. Not the dance, although it will definitely inspire some fancy footwork! Chacha is a brandy with a near-lethal strength, especially if you sample it from the locals' cupboards – they've probably brewed it themselves.
A friendly tip: a good way to get introduced to the terrifying world of chacha is to strike up a conversation with a friendly bar owner at the place where you've been drinking, then mention that you haven't actually tried chacha yet. Georgians are friendly folks and you might just get a shot on the house. That's how I got my first shot of chacha!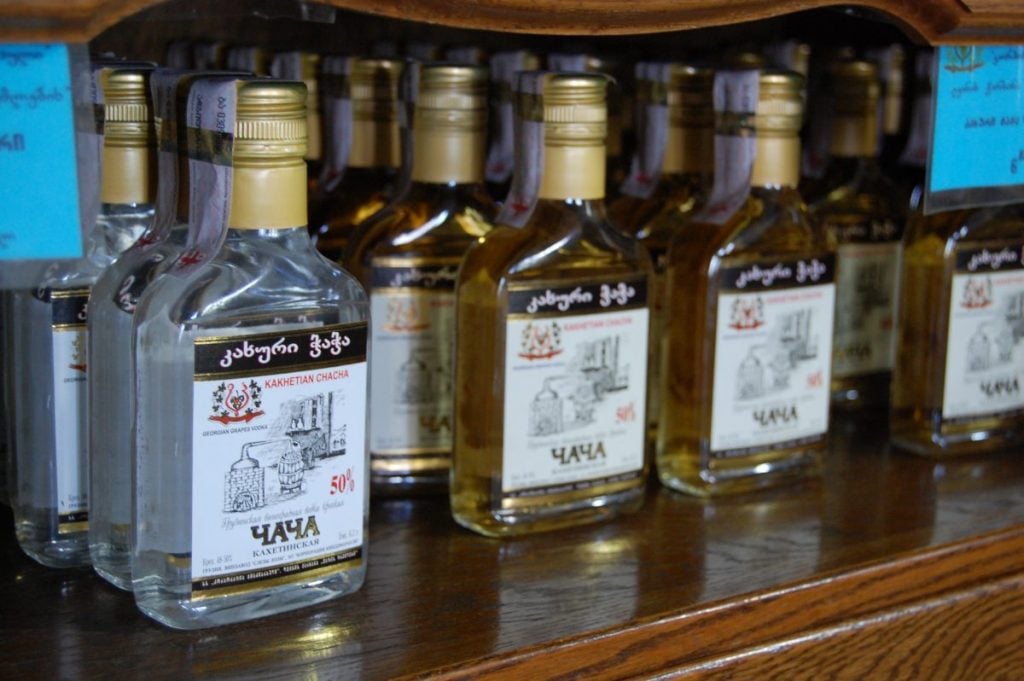 For actual drugs, you're shit out of luck. Even weed is heavily criminalised in Georgia so it's hard to come by and risky to smoke.
Dating in Georgia can be fucking awesome because Georgians are georgeous people (lol). I did feel like some of the men were a little too forthcoming for my comfort, but not intimidating. In Tbilisi, I met a lot of young people who spoke great English, were not as conservative as I'd expected, and, do I need to mention it again, really fucking beautiful. So get your Tinder fingers swiping!
Getting Insured BEFORE Visiting Tbilisi
No matter where you are or what you do, you're always at risk to slip in the shower or throw out your back out partying too hard after a few cups of Georgian wine.
A savvy backpacker should always consider getting comprehensive travel insurance before leaving home. A good policy covers you from little boo-boos to 127 hours-style predicaments.
ALWAYS sort out your backpacker insurance before your trip. There's plenty to choose from in that department, but a good place to start is Safety Wing.
They offer month-to-month payments, no lock-in contracts, and require absolutely no itineraries: that's the exact kind of insurance long-term travellers and digital nomads need.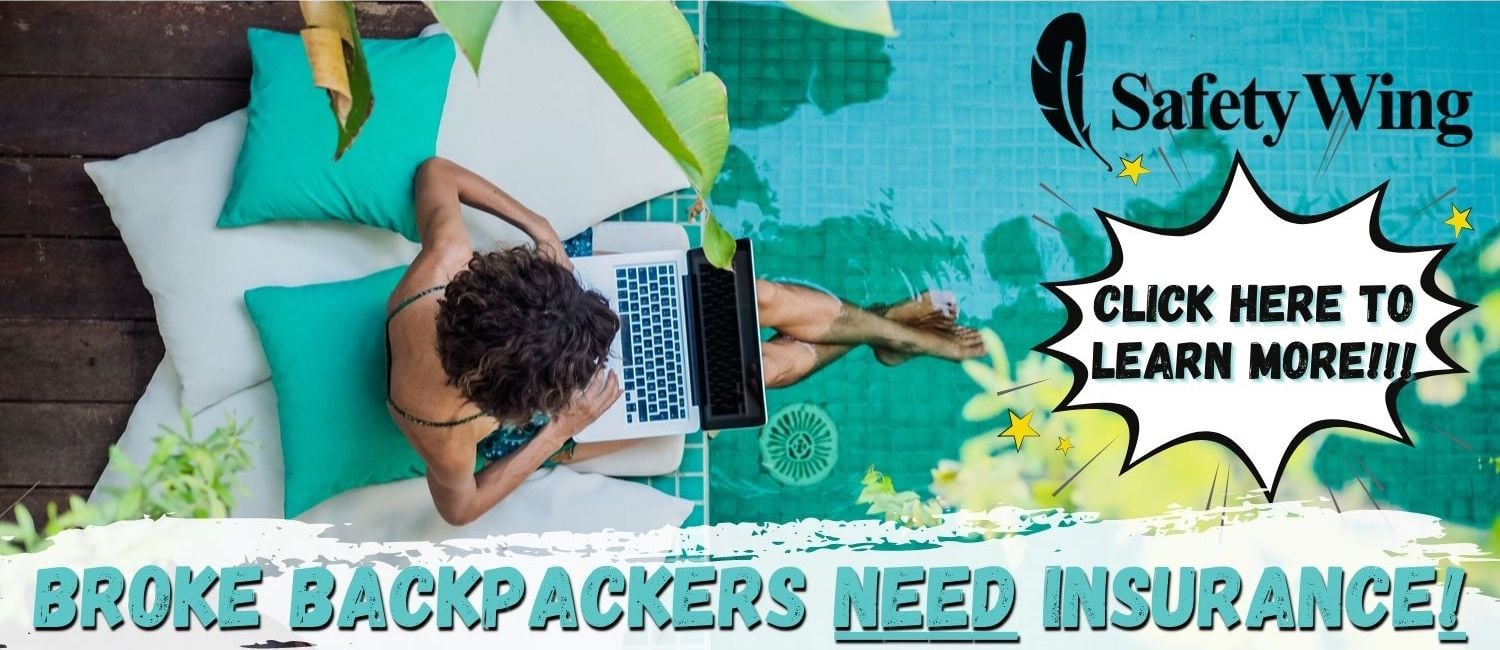 SafetyWing is cheap, easy, and admin-free: just sign up lickety-split so you can get back to it!
Click the button below to learn more about SafetyWing's setup or read our insider review for the full tasty scoop.
How to Get Into and Around Tbilisi
The easiest way to get to Tbilisi is by flying. The airport is ridiculously close to the city – like, a 15-minute drive close – and many airlines operate direct and indirect flights there.
The cheapest way to get from the airport to the city is on the airport bus that operates about every 15 minutes from 7 a.m. to midnight. With all its stops, it can take up to an hour, so don't rely on it if you're in a rush!
A taxi is not super-super costly. But it's still not the ideal option for the brokest backpackers: 40-55 Georgian lari, i.e. $13-17 USD from the airport to the city.
Watch out for scammers! The local taxi mafia prowls on innocent tourists just outside the airport so pre-arrange your taxi or get an official airport one.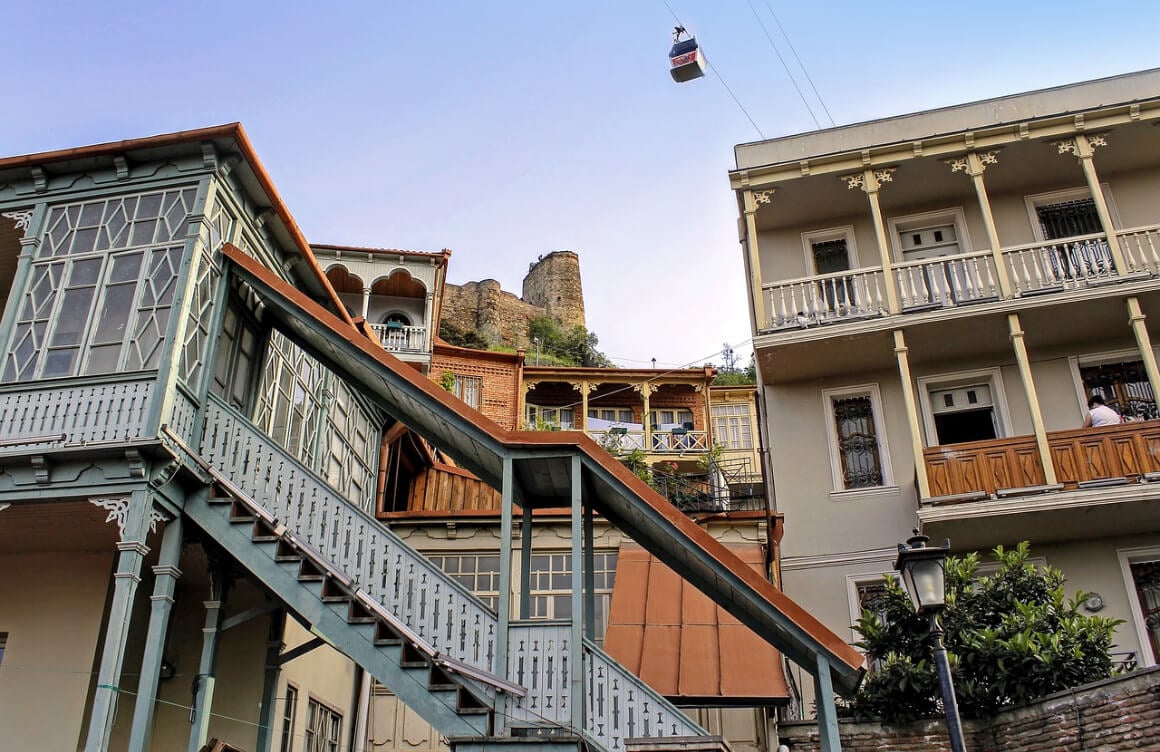 Arriving overland is also more than possible. There are overnight trains from both Baku, Azerbaijan, Yerevan, and Armenia that arrive at the Tbilisi railway station. You can also catch a cheap-ish taxi from Yerevan to Tbilisi or vice versa if your plans also include backpacking Armenia.
It's also possible to arrive by bus (or, marshrutka, as they call the van-like buses in Georgia), train, or hitchhiking from elsewhere in Georgia.
Getting Around Tbilisi
Tbilisi is not a huge, sprawling city, and most of the areas you're likely to spend time as a backpacker are close to each other. There are many ways to get around Tbilisi, so here are your options!
Walking around Tbilisi, you'll definitely clock your daily 10,000 steps. There's lots to explore, and many of the small alleyways are completely unpassable to cars and other vehicles.
I wouldn't call Tbilisi the most accessible city unfortunately since a big part of the Old Town is built on a steep hill.
If you can though, walking in Tbilisi is highly recommended!
There are city buses operating all over the city. They're extremely cheap at about 50 tetri/ride (16 cents) but a bit complex to figure out. Tourists don't seem to use the buses too often.
I think I only ever used the bus to go between the airport and the city. The airport bus operates regularly between 7 a.m. and midnight, and it's a great budget option if you're not in a rush. However, the drive can take up to an hour – versus just 20 minutes in a taxi.
Travelling around Tbilisi by taxi is cheap. Although as a foreigner you might be more vulnerable to a taxi scam. It's nothing too sinister – just a painful overcharge.
To avoid this, I took Bolt or Yandex everywhere. Bolt and Yandex are the Uber-style rideshare apps used in Tbilisi. It costs about $2-4 USD for a 10-minute trip. The apps were super useful if I ever needed to get home late at night.
The metro is by far the cheapest and the easiest way to get around Tbilisi. One trip costs 50 tetri (16 cents), and the trains are safe and reliable. The trains run from 6 a.m. to midnight every day of the year.
Some of Tbilisi's top attractions are built uphill. The best way to reach them is on a funicular or a cable car.
There is a cable car operating between the Narikala fortress and Rike Park. A one-way ride costs 2.5 lari ($0.8 USD), and it can only be paid with a Metromoney card. If you don't have one yet, you can buy it at the cable car station while paying for your ticket.
The other aerial travel method you might use is the Mtatsminda Funicular to go to the Mtatsminda Park. That ride is also paid with the Metromoney card but it's slightly pricier at 8 lari (full $2.5 USD).
Buying a Metromoney Card in Tbilisi
Metromoney card is a travel card that you can use in buses, the metro, the cable car, and the funicular.
Getting around Tbilisi is cheap either way but you should still get the travel card; trips with it are cheaper, and dealing with transportation is just so much easier. Plus, you can only get on the cable cars with the card!
The card only costs 2 lari (whopping 65 cents) and you can buy it at any metro station or at the cable car stations. Similarly, you top it up at metro stations, cable car stations, service points, or Bank of Georgia's express payment machines. Easy-peasy!
Use Bookaway to find the best deals on transport – buses, planes, trains, and ferries. It'll save you a load of time when organising transport and you'll probably nab an EPIC DISCOUNT too!
Book your transport on Bookaway NOW. Get the best price for the best ride… then use those savings to buy the best feed in town!
Book Your Transport Here!
Working in Tbilisi
Fell in love with the city and now you want to stay there longer? Really can't blame you!
It's not exactly easy to find work in Georgia as a foreigner. Both local and international companies prefer to hire Georgian employees so even in Tbilisi – the city's economic heart – there aren't many positions available.
Some international companies and organisations do have locations in Tbilisi. Often the best way to find work at them is to directly contact them since vacancies might not be heavily advertised.
Unless you can find a job teaching English, your chances of finding a job in a Tbilisi-based company are pretty slim.
If you want to work for a Georgian company, you also need to get a long-term visa.
The Future of the SIM Card is HERE!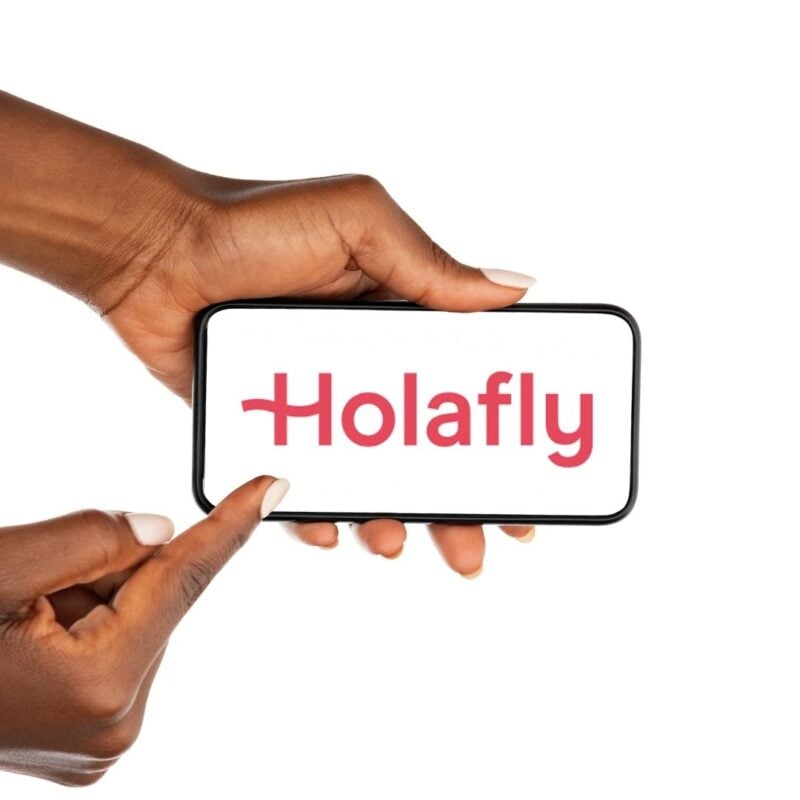 A new country, a new contract, a new piece of plastic – booooring. Instead, buy an eSIM!
An eSIM works just like an app: you buy it, you download it, and BOOM! You're connected. It's just that easy.
Is your phone eSIM ready? Read about how e-Sims work or click below to see one of the top eSIM providers on the market and ditch the plastic.
Grab an eSIM!
The Digital Nomad Scene in Tbilisi
Out of all the cities I've ever been a nomad in, Tbilisi is one of the BEST ones. If you're looking for the best places in the world for digital nomads, look no further. And no, I'm not just biased! Well, not entirely.
Tbilisi has great wifi, tons of nomad-friendly coffee shops and co-working spaces, heaps to do, and an affordable lifestyle. On top of that, the local nomad community is absolutely thriving.
When I was there a few years ago, the nomad scene was quite new. Now, Tbilisi constantly ranks on top of many digital nomads' favourite cities.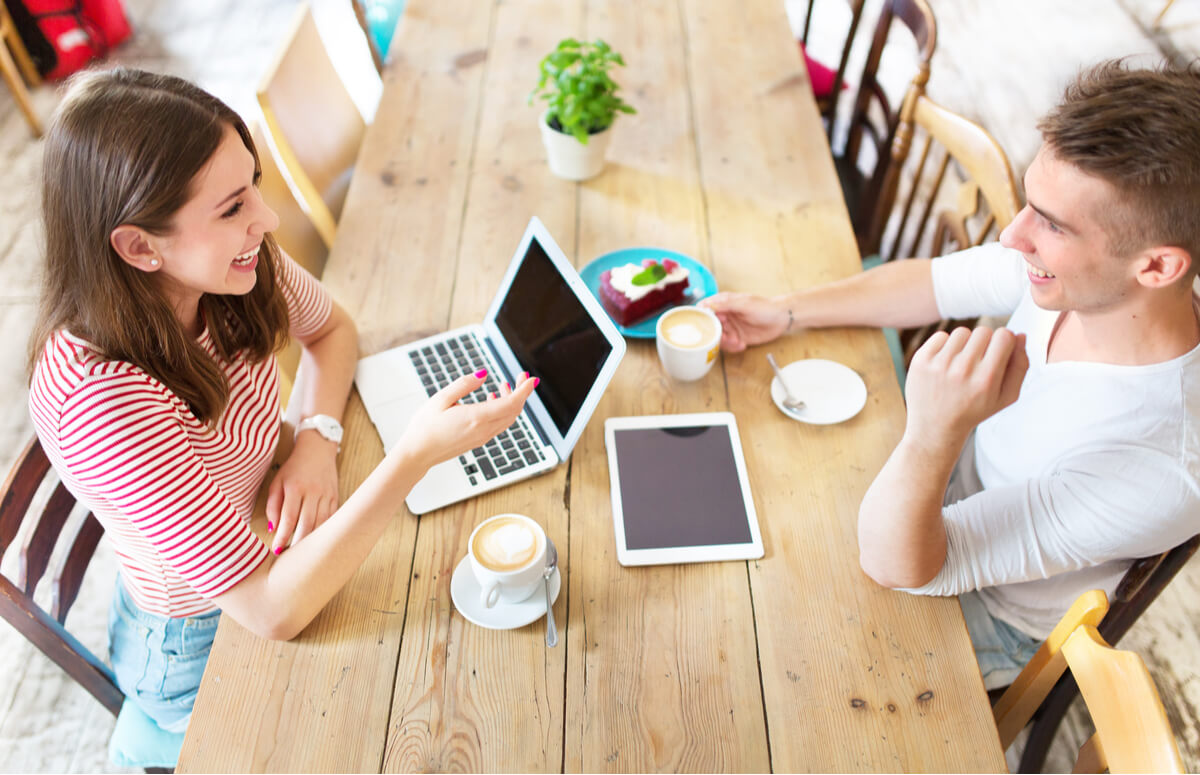 In addition, Georgia is actively encouraging digital nomads to move there. The Remote Georgia programme allows you to stay from 180 days to a year. Or, you know, you can just get the free visa on arrival. Freelancers (yes, that includes digital nomads!) are allowed to work remotely in Georgia with just the basic tourist visa.
There have also been initiatives that allow digital nomads to work in the same offices as Georgians to help them integrate, international events, and other accommodations to help digital nomads feel welcome. So, if you're only taking the first steps in becoming a digital nomad, Tbilisi could be your spot 🙂
Teaching English in Tbilisi
Like I mentioned earlier, finding a job in Tbilisi can be tough – unless you want to teach English.
The Georgian government is working hard to raise the level of English spoken in the country, and English is becoming more and more important in local business. This means good opportunities for English teachers who can actually earn a pretty nice income in Tbilisi.
Make sure you have your TEFL certification before travelling. Finding a job teaching English abroad is much easier with the right qualifications.
Broke Backpacker readers also get a 35% discount on TEFL courses with MyTEFL (simply enter the code BACKPKR).
Volunteering in Tbilisi
If you're not a digital nomad nor an English teacher but would like to hang around still, there are definitely options to stay longer. One of the best ways to stay in Tbilisi long term is to volunteer. For the measly price of your time and labour a few hours a day, you get free accommodation and meals in exchange.
But freebies are just a bonus. The real reason you should consider volunteering on your next trip is to give back.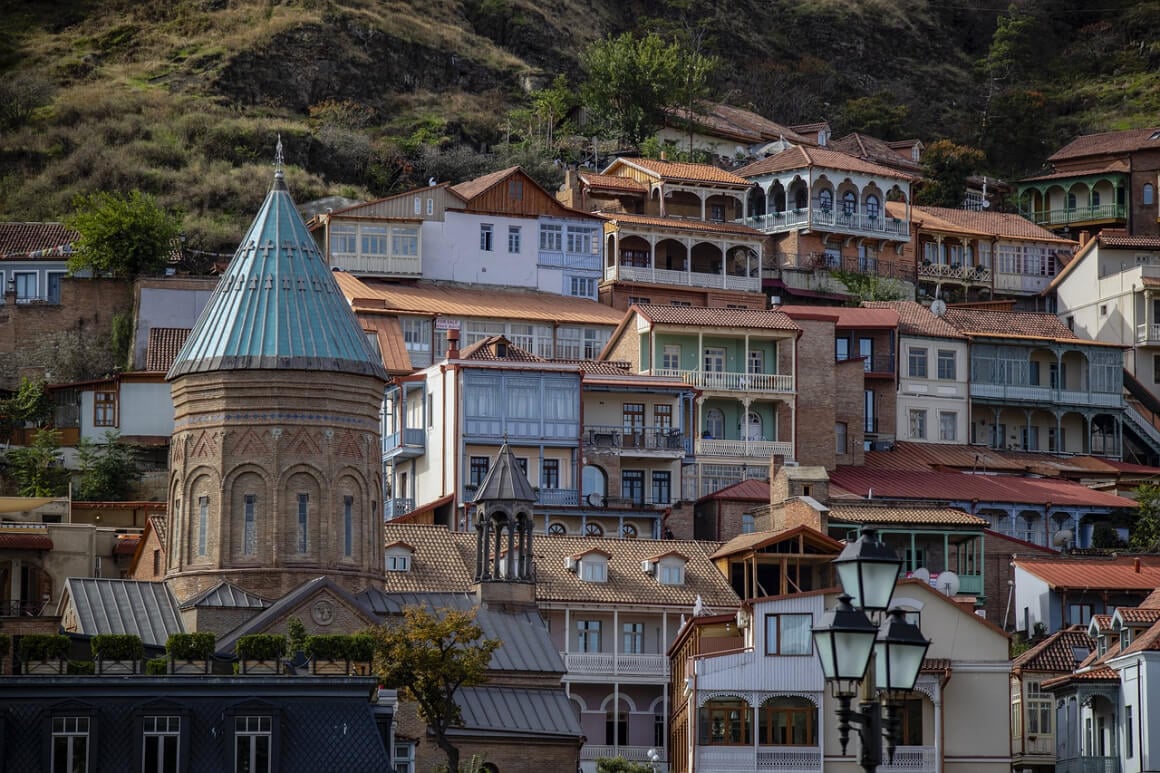 Volunteering attaches you to the local landscape more firmly than a regular backpacker just hastily flitting through. It is the more meaningful way to travel by creating connections and doing something good in exchange for all the awesome hospitality that the capital of Georgia has offered you.
There are many online platforms for finding volunteer opportunities. At The Broke Backpacker, we LOVE Worldpackers. It's one of the best work exchange sites out there with great volunteer opportunities, a communal platform to share your experiences, and a company that actually cares about you.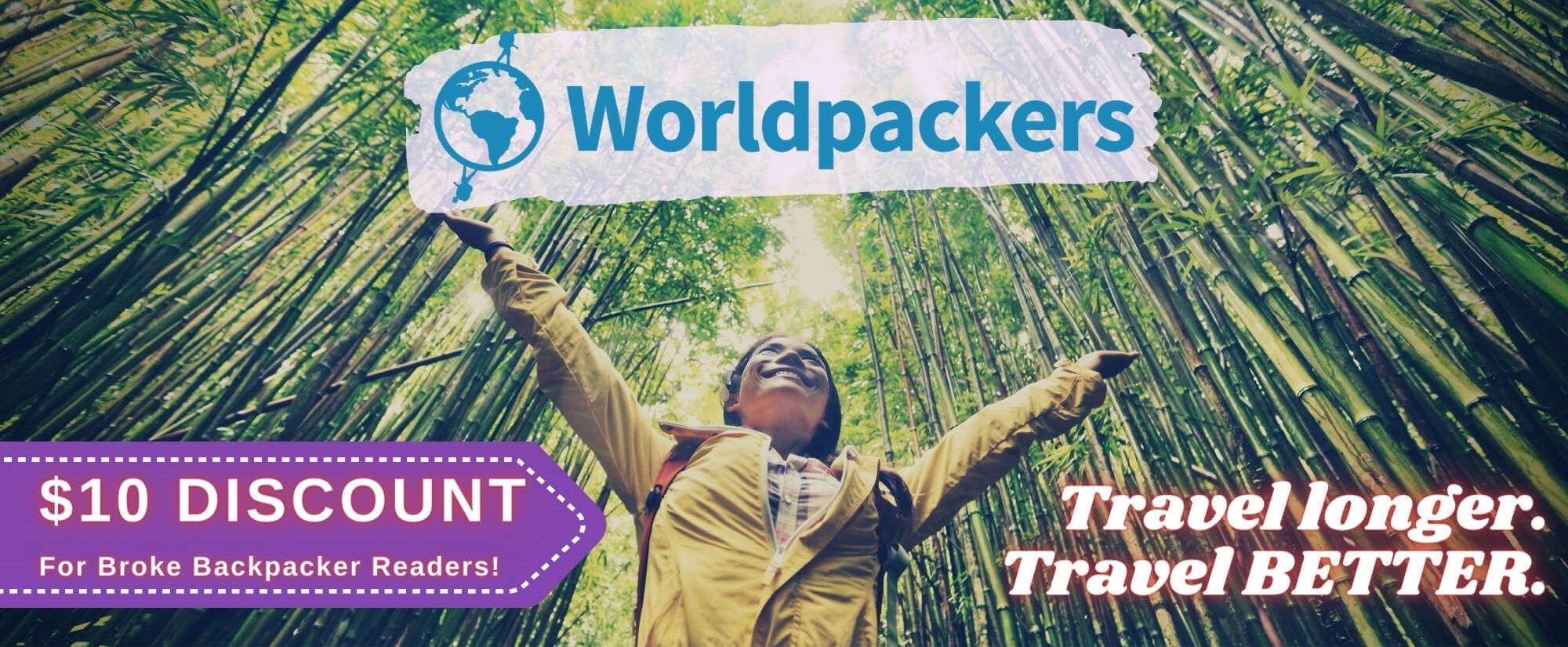 Worldpackers: connecting travellers with meaningful travel experiences.
Nightlife in Tbilisi
Tbilisi is not too shabby at all when it comes to nightlife. It's not a designated par-tay city like Budapest or Madrid, but there are tons of great places to drink the night away.
Georgia is huge on its wines. Just walking around Tbilisi, you'll probably notice that half of the entryways to houses are covered in vines!
For calmer nights, I highly recommend sitting down with a few glasses of wine and great company. My favourite wine bars in Tbilisi are located on Davit Aghmashenebeli Avenue, a cute, picturesque street in the Marjanishvili district. There are some excellent wine bars also in the Vera district and in the Old Town.
Wanting to meet other backpackers? The courtyard behind Fabrika Hostel becomes a lively nightlife spot at least for the early hours of the night, and it often attracts expat types and travellers.
Another hotspot is by the river in Dedaena park where there are a couple of lively, smallish bars. Third fave area of mine is by the wine bar Veriko where you can find lots of bars and restaurants around one courtyard.
The Old Town as a whole is a popular Tbilisi nightlife spot. But if you wanna hang out with the cool kids, I'd highly recommend checking out these spots.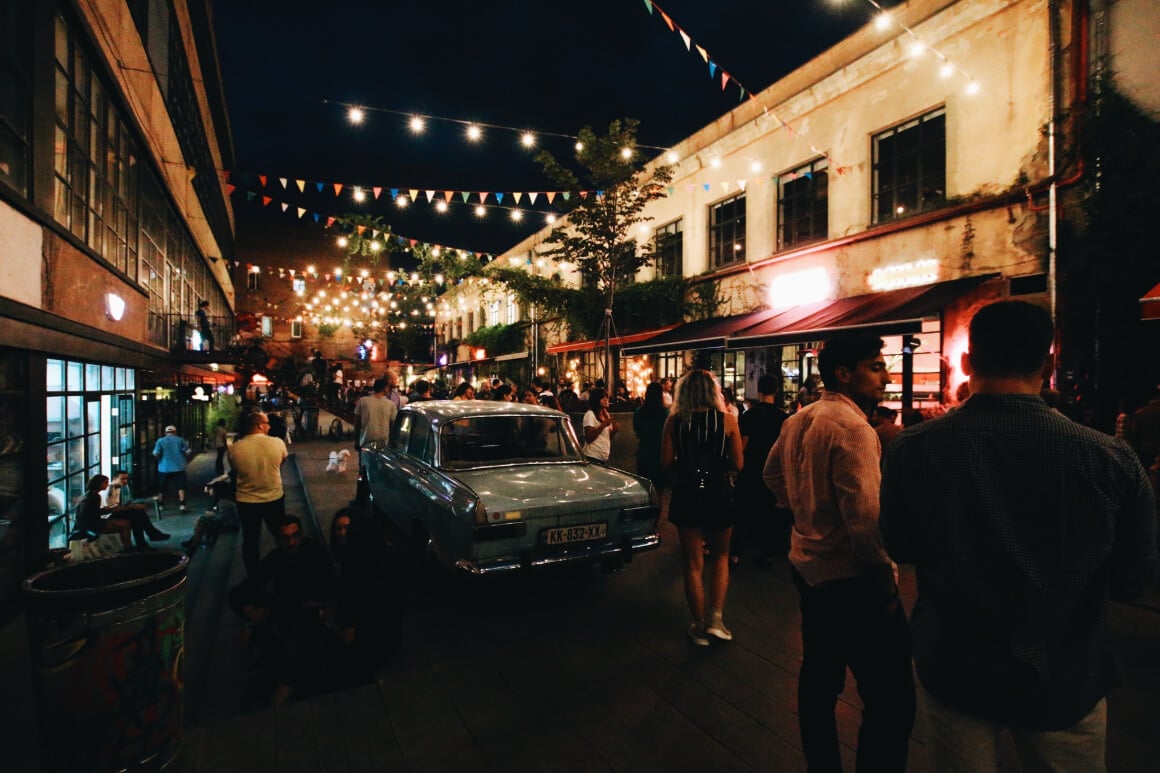 For the most hardcore party peeps, there's Bassiani. Built under a sports stadium, the huge place plays grade-A techno and it's one of the best clubs in Tbilisi, if not THE best. It's been hailed as the Berghain of Georgia so getting in might not be easy but ya know, it's a famous spot.
When you're out in the Tbilisi night, keep your wits about you!
Young guys are especially targeted for a common nightclub scam. A beautiful woman will invite you and your buddy for drinks at her favourite bar. When it comes time to pay, you realise the drinks have been WAY overpriced. Now you've got a $500 USD tab to cover, and the sexy girls have suddenly transformed into one huge, intimidating dude flexing his knuckles.
I met a guy who this happened to, and he told me he "should've known – the name of the place was literally 'Nightclub'."
Dining in Tbilisi
Tbilisi is an excellent spot to explore everything that Georgian cuisine has to offer.
The most famous staples, khinkali and khachapuri, are available pretty much everywhere.
(Pro tip to impress the locals: the kh is pronounced like an exaggerated, throaty h-sound; almost like the Spanish J.)
One of the best places to try khinkali – Georgian dumplings – might be surprising: Machakhela (also known as Samiktno) is a fast-food style Georgian restaurant. Sure, it's a chain, but they have a wide variety of khinkali to try. Some even veggie-friendly, and they're very cheap.
The cheapest Georgian food in Tbilisi is found in street stalls. The streets of the city are dotted with hole-in-the-wall bakeries that sell ultra-cheap pastries, breads, and donuts. The only downside? These are greasy and carb-heavy treats.
Other than that, the cheapest food is found in small, almost-nameless buffet-style restaurants where you can fill your plate and your belly for a ridiculously small price. They're scattered all over but you can find one right in the centre, a place imaginatively called Family Food, right by Freedom Square.
Whatever you do, though, make sure you order a glass or 3 of Georgian wine to go with your dinner!
For vegetarians and vegans, Georgia is not an ideal travel destination but Tbilisi is still pretty easy to cruise. Georgian cuisine is not very vegetable-heavy, and most veggie-only dishes I tried were heavily based on aubergine and beans. Try Kiwi Café and Mama Terra, both of which are fully vegan.
For fancier diners, I'll throw out one last suggestion: Barbarestan. I'm not gonna lie, this is a fine dining place and probably one of the more expensive dining spots you'll find in Tbilisi. It's also super unique: the recipes are based on a 19th-century cookbook of classic Georgian dishes by Barbare Jorjadze. If you have a few extra pennies left in your Tbilisi travel budget at the end of the trip, it's definitely worth the splurge!
Best Restaurants in Tbilisi feat. Best Cheap Eats
Lolita – the brunch favourite
Kiwi Café – vegan food
Family Food – cheap buffet lunch
Tiflis – fancy view for a small price
Mapshalia – excellent food ultra-cheaply
Moulin Electrique – affordable pub-style food
FAQs About Backpacking in Tbilisi

Our GREATEST Travel Secrets…
Pop your email here & get the original Broke Backpacker Bible for FREE.
Final Advice Before Visiting Tbilisi
There you have it then – the Tbilisi travel guide!
I could wax poetic about this city for pages and pages. It was a place that I came to check out because I had heard it was cool, without even having seen pictures of it (yea, my travel style is kinda chaotic). Whatever expectations I had, I still got blown away.
I loved drinking on the riverside, watching the lights reflect off the water.
Damn, I miss riding the old Ferris Wheel and gasping when the wind made it creak.
Wandering the old streets, getting lost in a world of imperfectly beautiful dilapidated facades and famously picturesque entryways – yeah Tbilisi, you got me.
I collect postcards from my travels, and Tbilisi has the best postcards I've ever found on my travels. But I guess that's to be expected – the entire city is like a snapshot from a postcard.
Look, I get that setting high expectations can be a bad idea. But if you like old towns and good food, fairytale visuals and wine with a view – there's no reason Tbilisi wouldn't soon be one of your favourite cities, too.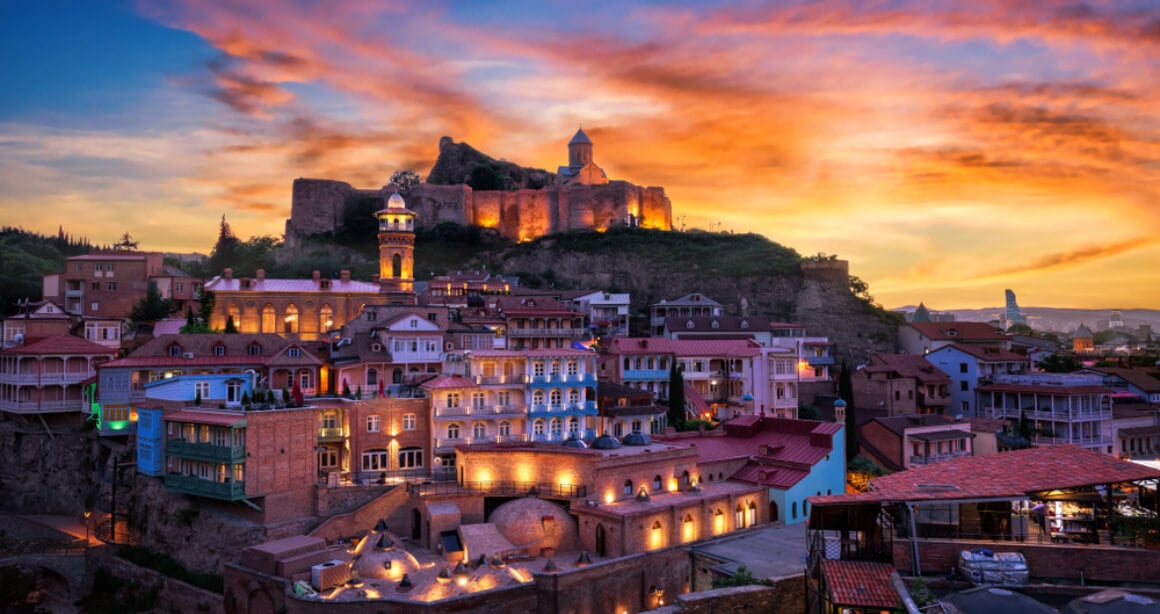 ---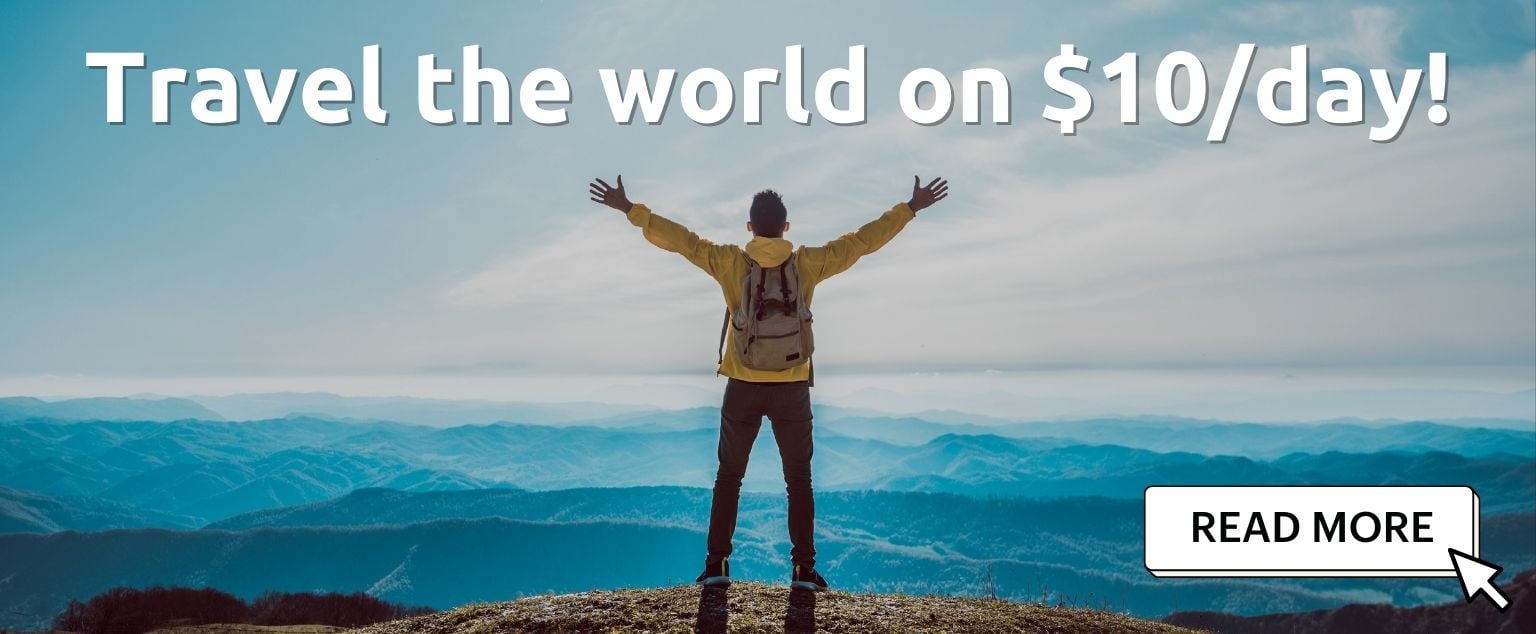 And for transparency's sake, please know that some of the links in our content are affiliate links. That means that if you book your accommodation, buy your gear, or sort your insurance through our link, we earn a small commission (at no extra cost to you). That said, we only link to the gear we trust and never recommend services we don't believe are up to scratch. Again, thank you!