With stunning scenery, renowned nightlife and colorful locals Georgia is really making ground as an up and coming backpacker destination, and for 90% of travellers, Tbilisi is its gateway.
But with dozens upon dozens of hostels available – it can be stressful trying to decide exactly where to stay. Which is exactly why I put together this ultimate list of the best hostels in Tbilisi.
This list of the top hostels in Tbilisi is put together with ONE thing in mind – to make booking your hostel in Tbilisi as easy as possible.
To do this we organized the hostels by varying needs. Therefore you can find whichever hostel best suits your personal style of travel, book quickly, and focus on the finer things in life.
So whether you are looking to party or chill. Hook up or wind down. Traveling solo or as a duo, our list of the best hostels in Tbilisi has got you covered!
Quick Answer: The Best Hostels in Tbilisi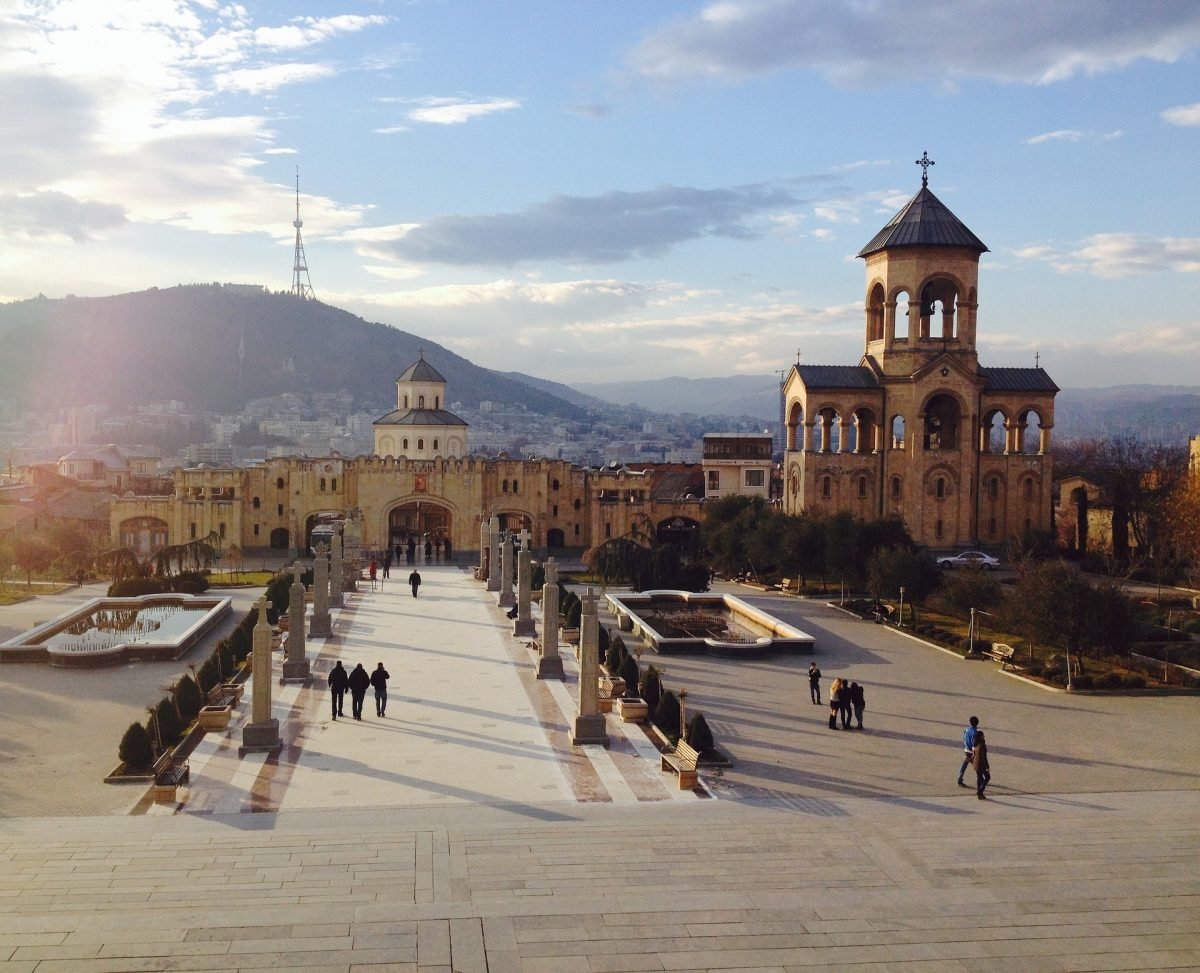 The 21 Best Hostels in Tbilisi
Headed to Georgia and staying in Tbilisi? Then check out these epic hostels.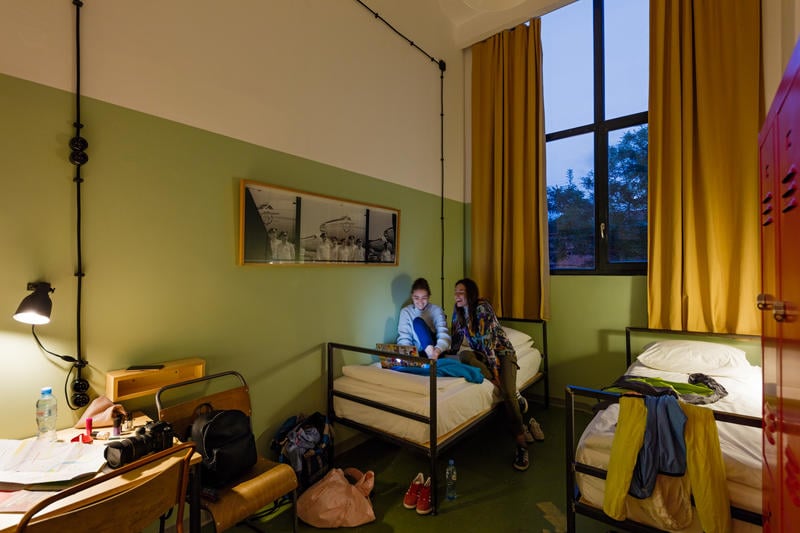 $$
Bar & Cafe Onsite
Self Catering Facilities
Late Check-Out
The overall best place to stay in Tbilisi is Fabrika Hostel & Suites. This hip and happening hostel is easily the best hostel in Tbilisi in 2020 and is becoming increasingly popular with backpackers from across the globe. Their bright and spacious common room has plenty of chairs and futons to go around making it the ideal place to meet and mingle with your hostel mates. Although not included in the price, be sure to pitch up at Fabrika's cafe of a morning and tuck into a tasty breakfast of freshly baked pastries and darn good coffee.
Bring along a guidebook!
$$
Free Breakfast
Self Catering Facilities
Laundry Facilities
The joint winner for the best hostel in Tbilisi is Pushkin 10, you've got a tough choice on your hands! Pushkin 10 is a well established and highly recommended hostel in Tbilisi. Their free breakfast is bang on; hot pancakes with a topping of your choice! Fill your boots! Pushkin 10 is a small and intimate hostel, a real home away from home for travellers in Georgia. On a chilly winter's night be sure to wriggle your way in around the fireplace to share stories and adventures with your fellow hostel dwellers.
Best Hostel for Solo Travellers in Tbilisi – Loft Hostel
$
Bar & Cafe Onsite
Self Catering Facilities
Tours & Travel Desk
The best hostel for solo travellers in Tbilisi is Loft, this cool and quirky hostel is perfect for backpackers looking to make new friends. They have spacious yet cosy dorm rooms sleeping up to ten people per night. The Loft Bar is the perfect spot to get chatting with travellers just like you, perhaps enjoy some local wine or a chilled beer. As a top hostel in Tbilisi, Loft has its own tours and travel desk. This city is ringed by beautiful hills, so it's worth taking a day trip from Tbilisi. If you're unsure where you want to head next, pop by and get chatting with their super helpful staff. They'll sort you out!
$
Free Breakfast
Self Catering Facilities
Rooftop Terrace
Envoy Hostel is a great youth hostel in Tbilisi for solo travellers. It's not just their rooftop terrace that makes Envoy the coolest hostel in Tbilisi but their free breakfast too! Envoy Hostel can be found right in the heart of Old Town, making it the perfect base for exploring Tbilisi's incredible heritage. For solo travellers keen to meet and mingle Envoy is ideal, their on-point hostel vibe is welcoming and laid back. You'll have a new crew in a heartbeat!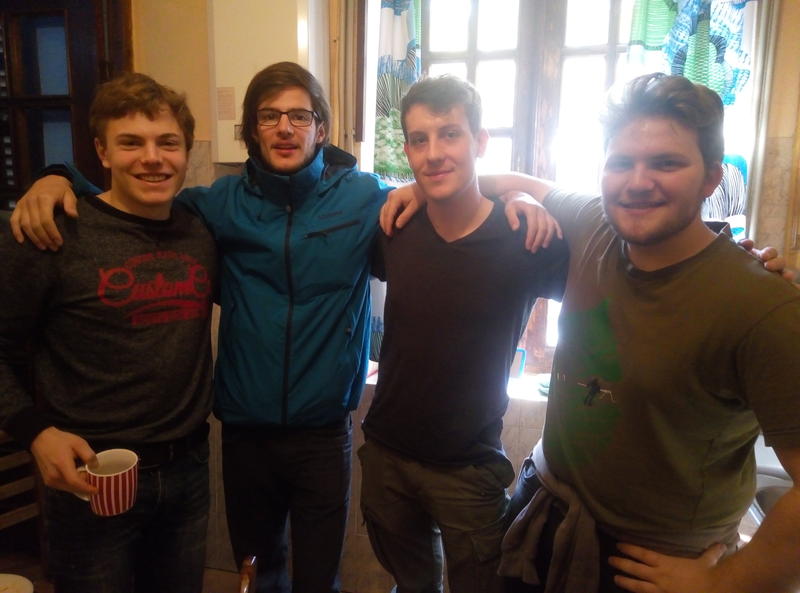 $$
Free Breakfast
LGBTQ+ Friendly
Self Catering Facilities
Why Not Legend Hostel is the best party hostel in Tbilisi for sure. Although there is no official bar inside the hostel there is always a crowd keen for a beer or two, FYI you can BYOB! This is a super fun and super laid back hostel run by an enthusiastic group of mates who just wanna show their country and culture off to the world. If you're fun-loving and fancy a cooking fight (as they call it!) be sure to book yourself a bed at Why Not, a top hostel in Tbilisi in 2020.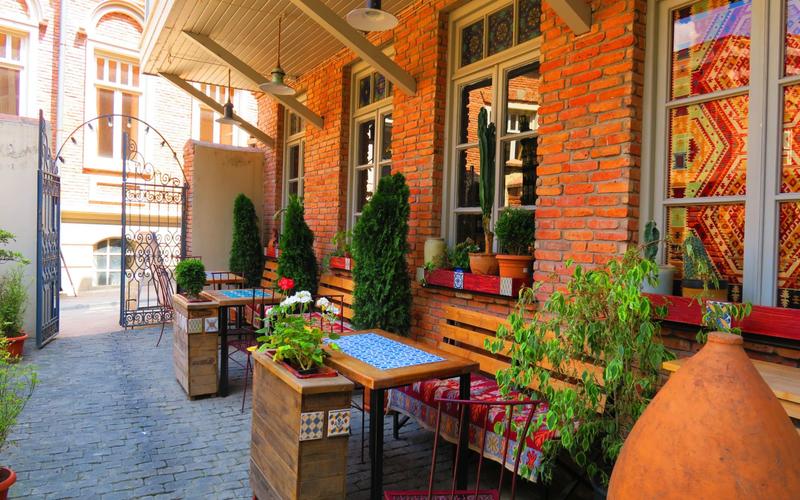 $
Bar Onsite
Outdoor Terrace
Tours & Travel Desk
Hostel Old Wall is a top hostel in Tbilisi with their own bar and sweet outdoor terrace. From their tours and travel desk, you can get the best prices on city tours and adventure experiences too. One small bonus of Hostel Old Wall is that they offer guest free towels, not all hostels do to be fair! Hostel Old Wall's own bar is a great hang out spot for anyone who wants to find a crew to head out into Tbilisi city centre and explore the nightlife scene with. This is a happy and lively Tibilisi backpackers hostel, you'll love it!
Best Cheap Hostel in Tbilisi – @MyHostel
$
Cafe Onsite
Self Catering Facilities
Laundry Facilities
If you're looking for the best cheap hostel in Tbilisi your first port of call should be @MyHostel. Basic it may be but the @MyHostel team never scrimp on cleanliness or quality of service. It is rare to find a budget hostel that comes so highly recommended, travellers just love it here. @MyHostel is set in a gorgeous 19th-century building with epic stained glassed windows. If you're looking for a Tbilisi backpackers hostel to suit your super tight budget, @MyHostel is a great shout.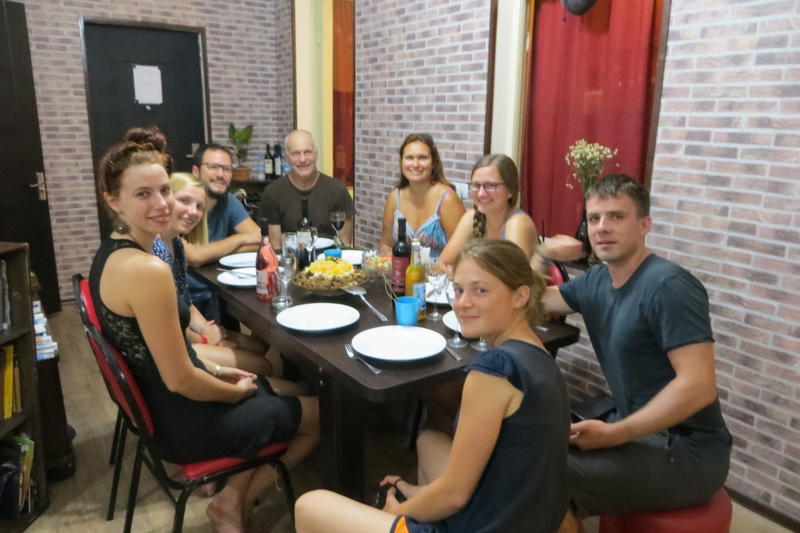 $
Free Breakfast
Self Catering Facilities
Laundry Facilities
If you're looking for the best budget hostel in Tbilisi that offers epic value for money rather than the cheapest of cheap bed rates you should head to Marco Polo Hostel. Although not the absolute cheapest hostel in Tbilisi Marco Polo is well within the cheapest 10% and still manages to offer a free breakfast, super attentive service and an awesome AF hostel vibe. Guests leave Marco Polo's already plotting their return Tbilisi visit. You'll find Marco Polo Hostel on Rustaveli Avenue which is the start of the touristic hub of Tbilisi.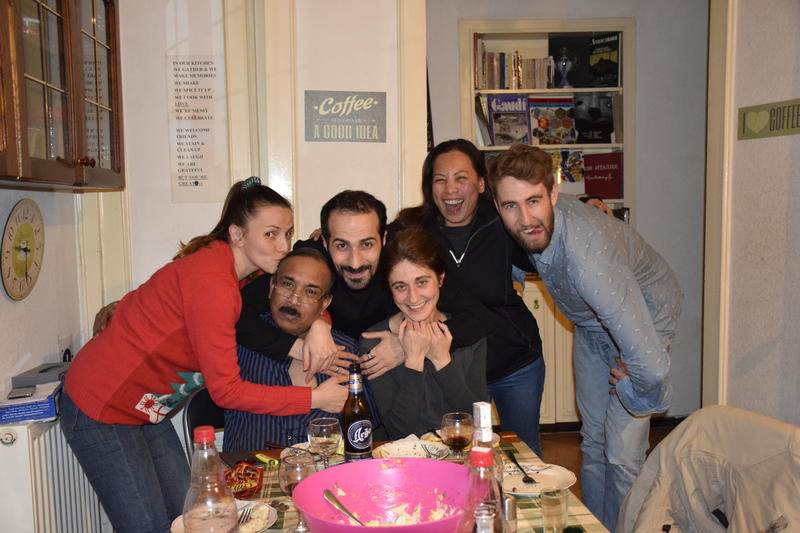 $$
Cafe Onsite
Self Catering Facilities
Laundry Facilities
The best hostel for couples in Tbilisi is Opera Rooms & Hostel. They have the cute and cosy vibe going on and perfect deluxe double rooms ideal for couples on a romantic getaway to the Georgian capital. Travelling with your lover is great but sometimes you both need the chance to mix and meet other travellers, Opera is ideal for this. On top of their great little common room and guest kitchen, Opera is right on Rustaveli Avenue which is lined with cafes, pubs and restaurants filled with backpackers just like you. Whether you're travelling solo or as a couple, Opera is a great Tbilisi backpackers hostel.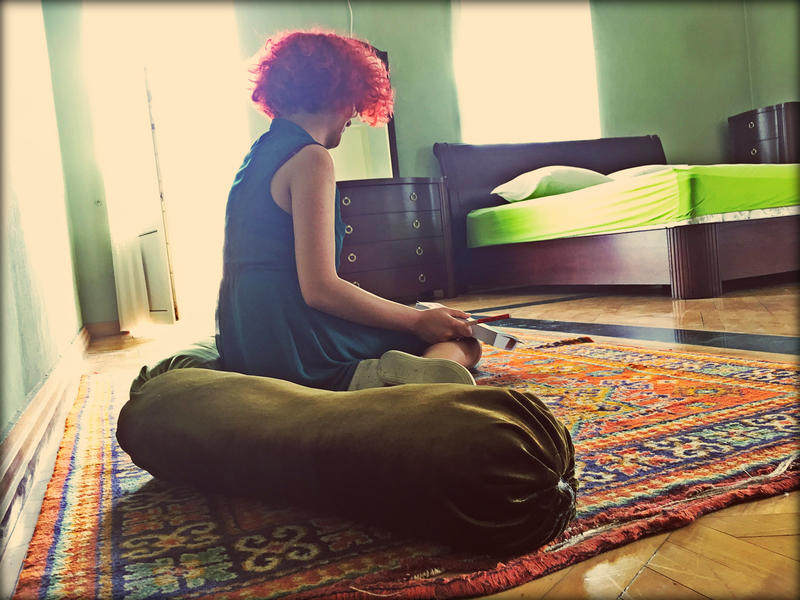 $$
Self Catering Facilities
Tours & Travel Desk
LGBTQ+ Friendly
Shakespeare Rooms is an ideal hostel in Tbilisi for couples looking for a night or two away from the dorm rooms. Shakespeare Rooms are a top hostel in Tbilisi and you'll find them on Kote Afkhazi St. in the Old Town. The Shakespeare Rooms team pride themselves on warm and welcoming atmosphere they have created, everyone is welcome here and they're openly LGBTQ+ friendly too. Shakespeare Rooms has super fast WiFi which is always a bonus!
Best Hostel for Digital Nomads in Tbilisi – Backpackers Hostel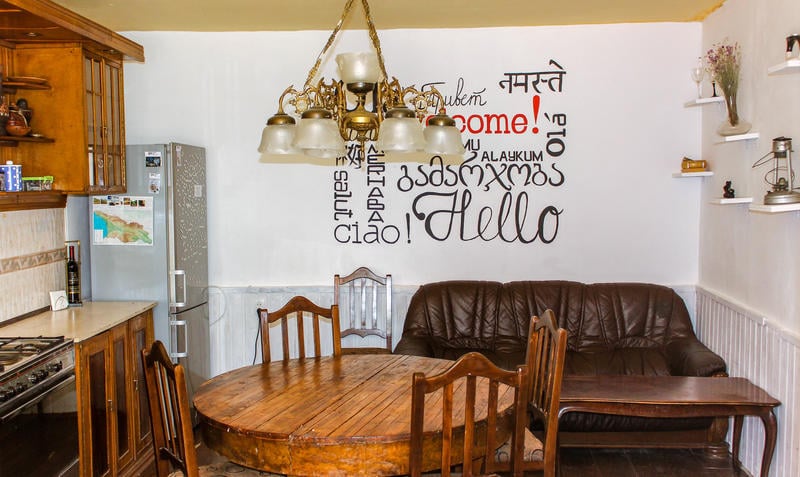 $
Self Catering Facilities
Laundry Facilities
No Curfew
The best hostel for digital nomads in Tbilisi is Backpackers Hostel. Digital nomads generally look a different set of criteria than the normal backpacker. Digital nomads need free, fast and unlimited WiFi, exactly what is provided by Backpackers Hostel in Tbilisi. In fact, they have two routers in the building to ensure guests are connected and online at all times. Their guest kitchen is perfect for digital nomads who like to have some home comforts on the road and whip up their favourite meal of an evening. Backpackers Hostel is certainly one of the best hostels in Tbilisi in 2020.
Things DO go missing sometimes…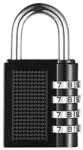 Psst! Heading to a hostel? Don't forget to pack a padlock! It's well worth having one so you can secure your locker and protect your stuff!
More Best Hostels in Tbilisi
Some neighborhoods are more fun than others – discover which are the best areas to stay in Tbilisi and then book the right hostel!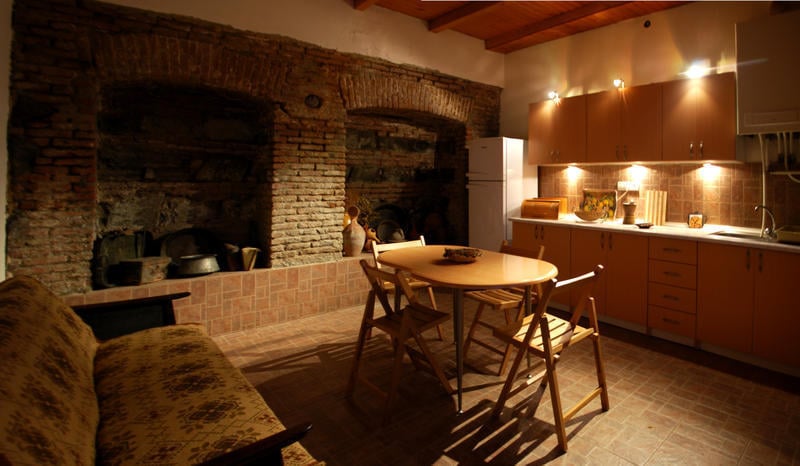 $$
Self Catering Facilities
Laundry Facilities
Outdoor Terrace
For digital nomads looking for a Tbilisi backpackers hostel with great local hosts within a classic Georgian townhouse Green House Hostel in the place for you. In the summer months, their sun trapped patio terrace is the ideal spot to open up the laptop and get working before you head out to Tbilisi to explore. Alex and Maya are great hosts and are always on hand to give their guests directions, hint, tips and tricks on how to make the most of their time in Tbilisi.
$
Self Catering Facilities
Laundry Facilities
Late Check-Out
Valdi Hostel is a highly recommended hostel in Tbilisi and is certainly worthy of your consideration. Valdi Hostel is named after the hostel owner's dog, Vadli! He is a sweet-natured dude and is the first to welcome new guests. If you have a dog hair allergy sadly Valdi may not be the place for you, although Leila and Zura keep the hostel super duper clean! Guests can help themselves to free tea and coffee throughout the day and make use of the washing machine when it's empty too.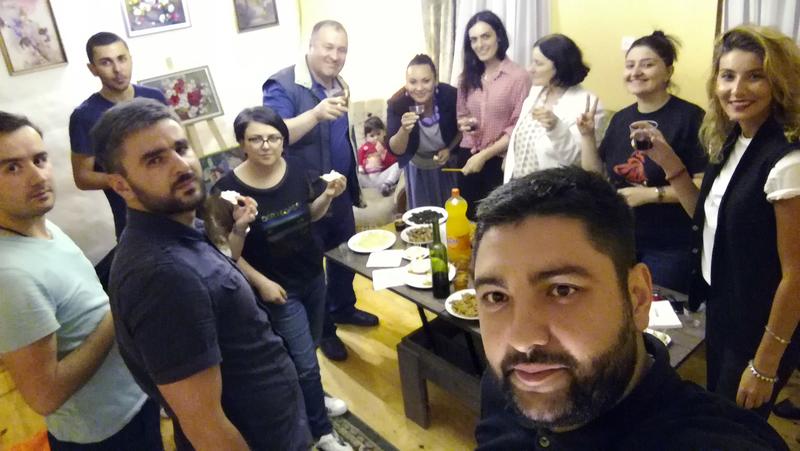 $
Self Catering Facilities
Laundry Facilities
Tours & Travel Desk
Memories Hostel is a brilliant youth hostel in Tbilisi in 2020, they've got it all figured out. Located in the heart of Tbilisi Memories is the perfect place for solo travellers to team up with others and explore or for groups of friends to expand their crew. Memories Hostel is just a 5-minute walk from Mtatsminda Park which has its own funicular, take a trip to the top to get an epic bird's eye view of Tbilisi's Old Town. Backpackers are welcome to make use of Memories' washing machine, iron and kitchen facilities for no extra cost.
$
Free Parking
Laundry Facilities
Late Check-Out
Mountian 13 is a top hostel in Tbilisi whether you have cash to splash or a super tight budget. Mountian 13 is in a great old building that used to be the French Embassy in Georgia. They're located in an authentic neighbourhood and guests can stock up on snacks and drinks at the supermarket just around the corner. Once you've made yourself acquainted with your hostel mates be sure to hit the pubs and bars that neighbour Mountian 13, you're spoiled for choice to be fair!
$
Self Catering Facilities
Laundry Facilities
Late Check-Out
Lithostel is a basic but much-loved budget hostel in Tbilisi. Located right in the heart of the action Lithostel is just a 4-minute walk away from Rustaveli Metro Station, connecting you easily (and cheaply!) to all of Tbilisi. The Lithostel team know exactly what the modern backpacker needs and so provide it all! Security lockers, free WiFi, TV in the common room and a great kitchen too, all you could need from a hostel really. Not to mention super comfy beds and space to spread out in the dorm rooms too!
$
Free Parking
Self Catering Facilities
Laundry Facilities
Nest Hostel is a brilliant Tbilisi backpackers hostel and is becoming ever more popular. Be sure to book your bed ASAP! If you're looking to get great value for money you best chat to the Nest Hotel reception team as they have a whole host of coupons to share with guests to help you get upwards of 15% off car rentals, restaurants, bars and more. The local team of staff are super clued up about what backpackers want to do when in Tbilisi, they'll be more than happy to share their knowledge with you and where to get a glass of the best Georgian wine.
Want to save the world?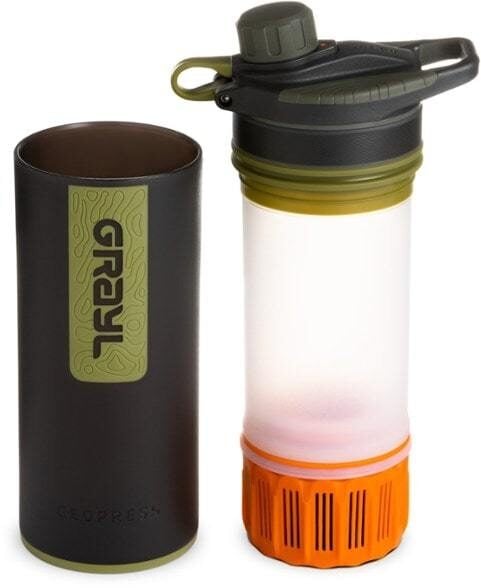 Single-use plastic bottles are a huge threat to Marine Life – Be a part of the solution and travel with a filter water bottle.
The GRAYL GEOPRESS water bottle is the ONLY all-in-one filter water bottle setup you'll need. Whether you need to purify the water from a hostel sink in Kathmandu or a stream trickle in the Andes, the Geopress has got you covered.
Read our full review of the GRAYL GEOPRESS!
$$
Bar Onsite
Tours & Travel Desk
Self Catering Facilities
Nava Hostel is an often overlooked youth hostel in Tbilisi and unfairly so! They have super comfy beds and super clean shared bathrooms, this is on top of their onsite bar, travel desk and fully decked out guest kitchen. Nava Hostel is just a 3-minute walk from Liberty Square, they really are ideally located! Some of the dorm rooms even have a cute balcony, be sure to ask the team at reception if you can have a room with a view.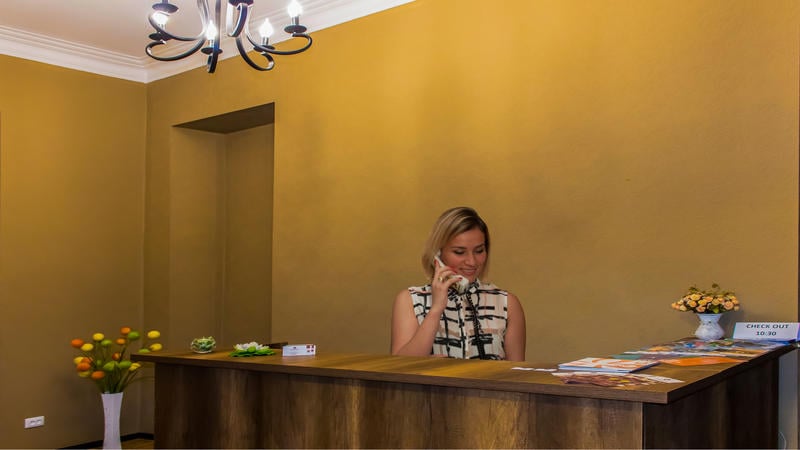 $$
Bar Onsite
Self Catering Facilities
Luggage Storage
Emberton is the best hostel in Tbilisi for travellers who like to explore on foot, everything on the tourist hit list is within a short walking distance. Emberton is in the newly reconstructed part of the Old Town and perfectly captures the old and the new inside their hostel building. The staff are super helpful and are more than happy to chat with guests about where to visit, where to eat and where to travel to in Georgia after you're done in Tbilisi.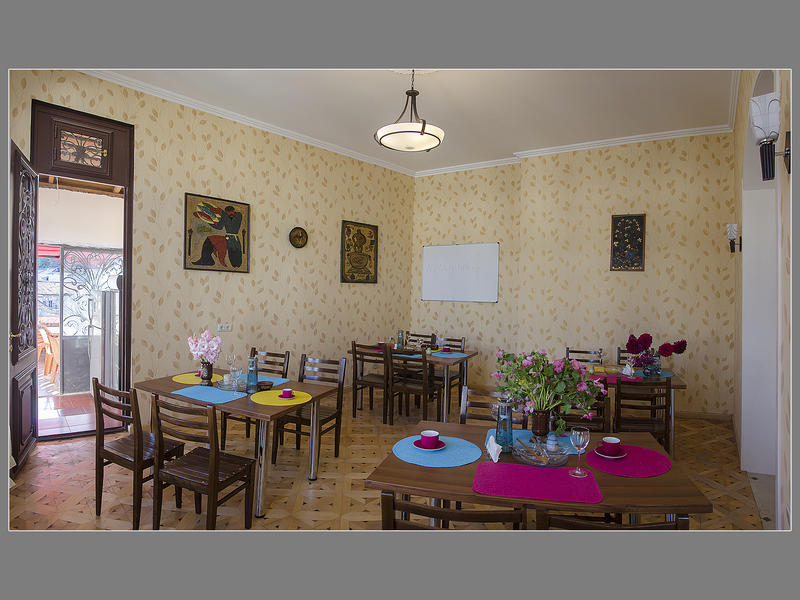 $$
Cafe Onsite
Self Catering Facilities
Tours & Travel Desk
Tiflis Lux is gorgeous, stylish, and easily the coolest hostel in Tbilisi. Tiflis Lux can sleep up to 110 people per night so there is never a shortage of new friends to make when you stay here. Tiflis Lux is a great hostel in Tbilisi for couples as they have a few luxury en-suite rooms, a real treat! Located in a 19th-century building with a quirky yet charming decor, Tiflis Lux is perfect for anyone who loves interior design!
$
Free Dinner
Self Catering Facilities
Laundry Facilities
Hostel Georgia is a top hostel in Tbilisi for travellers on a budget and who enjoy the more rustic, homestay kind of hostels. Hostel Georgia is locally run and in the heart of the Old Town. The staff can speak English, German and Russian, as well as Georgian. The Hostel Georgia staff are more than happy to help you find your way around Tbilisi in order to make the most of your time in this amazing capital city.
The BEST Travel Backpack?!
Pssssst! Not picked the perfect travel backpack yet? The Broke Backpacker team has tried out over thirty backpacks this year! Our favourite travel backpack is the Osprey Aether (comes in 55 – 85 litre sizes).
View on Osprey
View on REI
What to Pack for your Tbilisi Hostel
Here's some gear our editors take hostelling.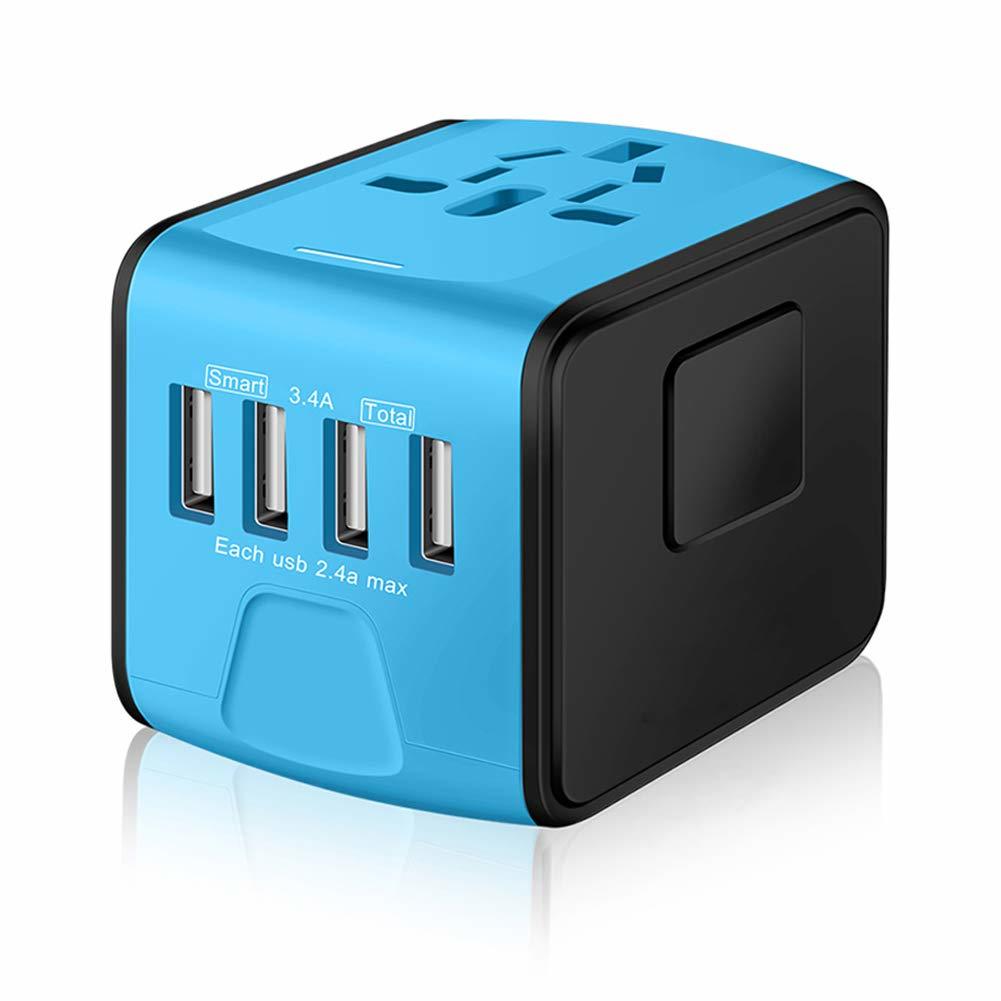 1. Universal Travel Adapter: This universal travel adapter charges your devices in (pretty much) every country – definitely a lifesaver when travelling around the world. The plug also regulates the power output depending on which device you're charging. No more fried hair dryers or electric razors!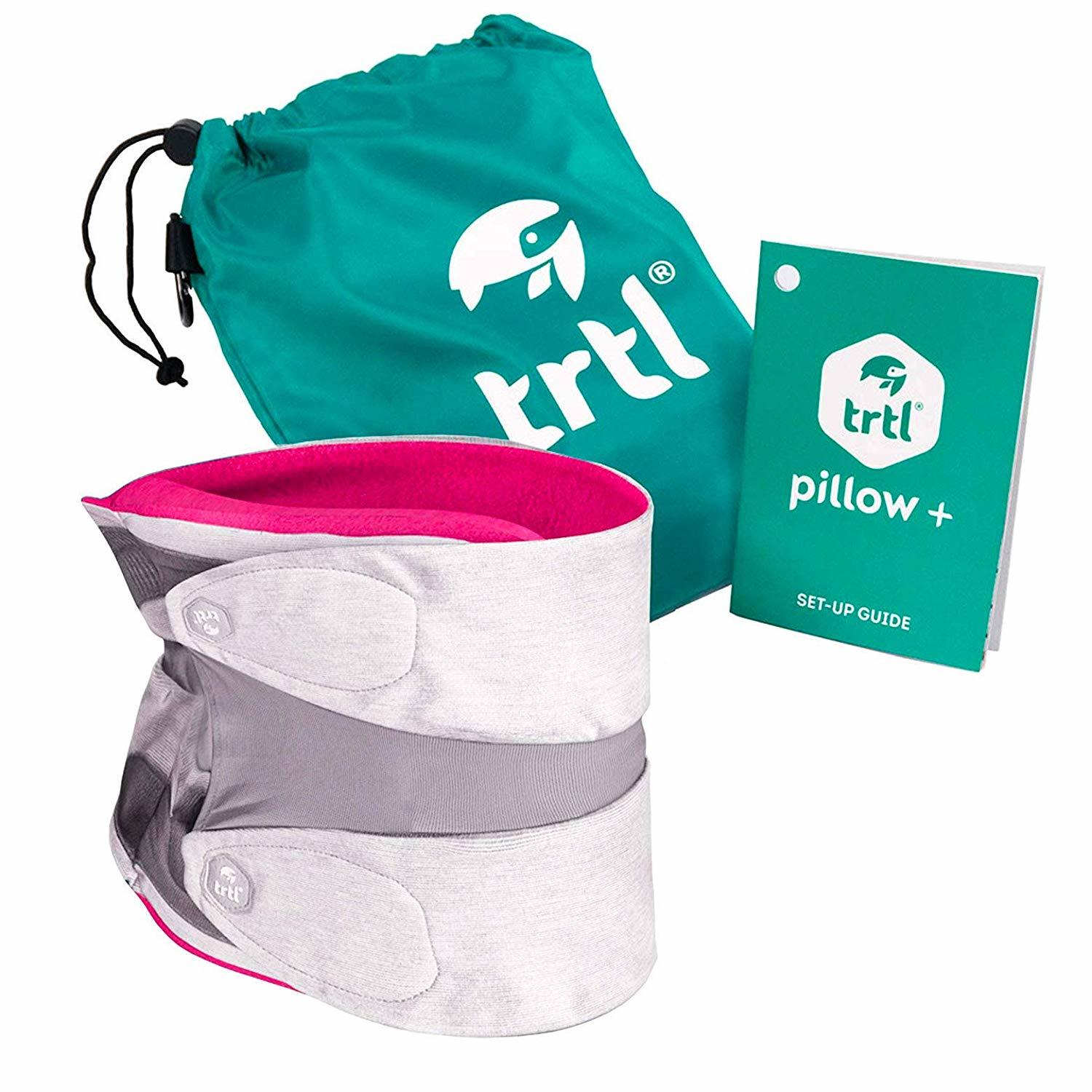 2. TRTL Travel Pillow: Nothing is worse than a sleep-deprived and grumpy backpacker. Do yourself a favour and get some decent rest with this comfortable TRTL travel pillow. The ergonomic design (fancy!) makes it possible to sleep upright, which can be a real struggle with normal neck pillows. Having this cool pillow makes long bus rides or flights way more enjoyable – and who knows, maybe you'll even be looking forward to it next time. If so, leave those guys a good review.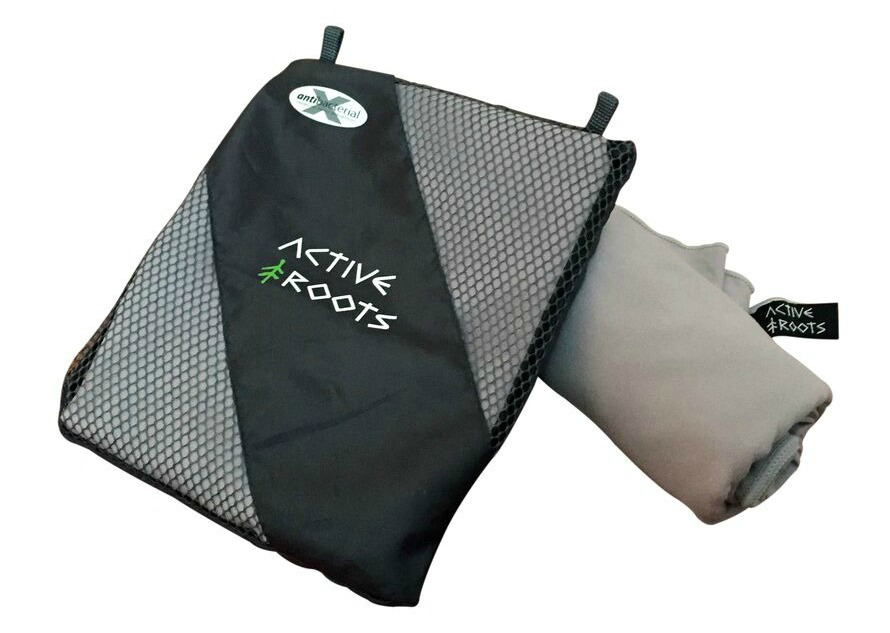 3. Active Roots Microfiber Towel: Having your own towel on your travels is a game changer. The Active Roots Microfiber Towel is perfect for travellers who are looking for a lightweight, quick-drying and extremely soft option. The antibacterial material is super water-absorbent and resists odor buildup because of its antimicrobial material. Ain't technology cool?
4. Power Bank: Everyone knows the mini heart attack when your phone is about to run out of power. Surviving long bus rides without charging stations can be agonizing, which is why every backpacker should have this Anker Power Bank. You can charge your phone up to 5 times, or plug in two devices simultaneously. With high-speed charging and enough power to keep you going for days, you can conquer even the biggest adventures without a problem.
5. Active Roots Toiletry Bag: Your toothpaste is lost in the depths of your backpack again? You won't have this problem with the Active Roots Toiletry bag. The bag is made from a durable, water-resistant material, which can be a lifesaver on long travels. Super cool bonus: for every purchase, the company donates to an environmentally-friendly charity – it's a win-win situation for everyone.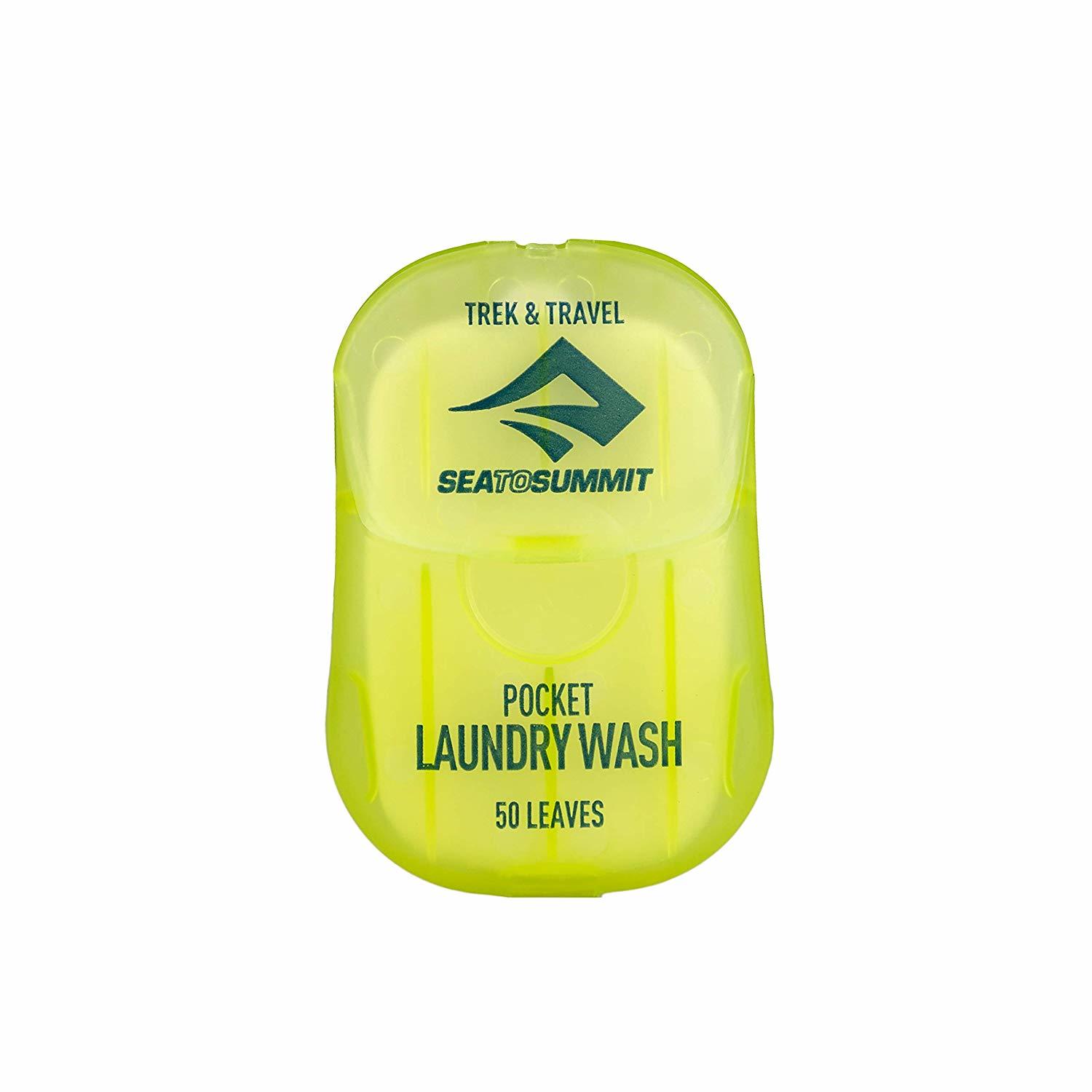 6. Sea to Summit Travel Soap: Soap can be very useful on long travels, but it's hard to carry around. It might get taken off you at the airport or leak in your backpack. This Sea to Summit Travel Soap is the perfect solution for every backpacker with a thought for hygiene. The dry soap is super handy, and it definitely won't leak (there's nothing to leak). One box contains 50 leaves of soap, making sure that you'll be clean, even on longer adventures.
Why you should travel to Tbilisi
With over 60 hostels in Tbilisi, winding it down to our top 20 was tough, but we are certain that this list will help relieve some research and stress from your life.
So which one do you choose? Are you a Digital Nomad looking to getting some work done at Backpackers Hostel? Or looking to party at Why Not Legend Hostel?
Still can't pick? Just choose Fabrika Hostel & Suites. It's our top pick for a reason – you won't regret it 🙂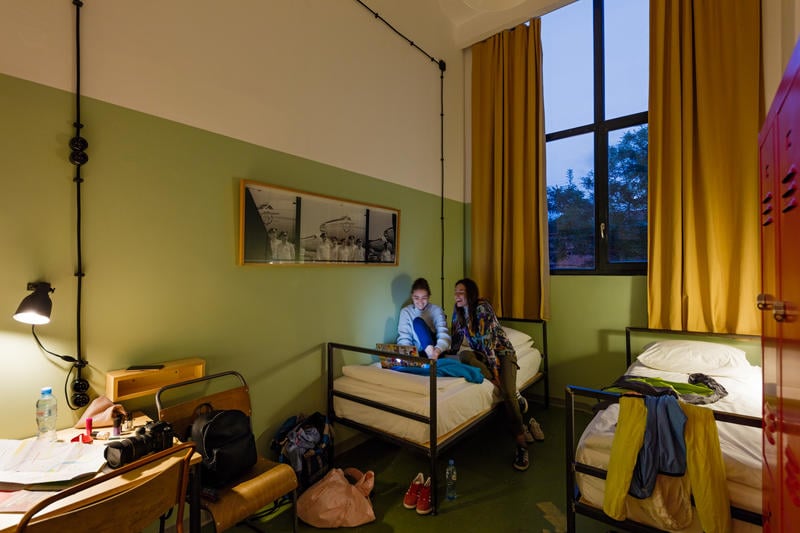 Travel Safety Tips for Tbilisi
And don't forget Travel Insurance! We've put together a roundup of Travel Insurance for backpackers – check it out here, or if you're low on time, get a quote from World Nomads, our favorite travel insurance provider.
Getting an estimate from World Nomads is simple – just click the button or image below, fill out the necessary info, and you're on your way!

More Epic Hostels in Georgia and Europe
Hopefully by now you've found the perfect hostel for your upcoming trip to Tbilisi.
Planning an epic trip all across Georgia or even Europe itself?
Don't worry – we've got you covered!
For more cool hostel guides around Europe, check out:
Over to you
By now I hope our epic guide to the best hostels in Tbilisi has helped you choose the perfect hostel for your adventure!
If you think we've missed anything or have any further thoughts, hit us up in the comments!
Want to support the site? We work hard to put out the best backpacker resources on the web, for free! It's all about helping out our tribe of awesome backpacker readers [that's you!]. Want to know how you can show your support – find out here!
For the sake of transparency, some of the links in our content are affiliate links. This means that if you book your accommodation, buy a book or sort your insurance, we earn a small commission at no extra cost to you. I only link to stuff I've actually used and never endorse products or services that are not up to scratch. Thanks for your support.