For all those USSR history nerds, Yerevan is a showcase of Soviet architecture and history. As one of the oldest continually inhabited cities in the world, the Armenian capital is not short on extensive museums and historical wonders.
Other than Yerevan's classical Communist vibe, this Caucasus hub is jak packed with traditional culture as well as young artists. No matter if you are looking for a blast to the past or even some modern trendy comforts, Yerevan has something to offer everyone!
Armenia has slowly been becoming a pilgrimage site for backpackers who like to go a bit "off the beaten track". In order to keep the hoards of travelers sleeping comfortably in the old city of Yerevan, there has been a handful of youth hostels popping up around downtown. With a city changing so fast, it is hard to find a hostel that truly makes a backpacker feel right at home.
We made this worry-free guide putting together all the top backpacker's hostels in Yerevan! Now YOU can worry less about where to stay on your Armenian adventure and concentrate more on exploring this diverse city!
Get ready for dramatic monuments and Soviet splendor while you travel to the edge in Yerevan!
So peep our guide to the top hostels in Yerevan below!
Quick answer: The Best Hostels in
Yerevan
The Best Hostels in Yerevan
Other than the many stoic monuments and massive museums around Yerevan, this post-Soviet city offers so much more than its communist past.
The snow-capped mountains in the distance set the mood for what most tourists travel across the world to Armenia to see: idyllic countryside with rustic stone churches. After hiking in the more rural areas of the country, Yerevan is the perfect place to experience Armenian culture and enjoy the comfort of their many cozy cafes and busy bars.
The great thing about Yerevan is that a vast majority of the backpacker's hostels are situated around Kentron or the center of the city. In this small district, you will find both the best of the best as well the worst of the worst of hostels. To make sure you can truly enjoy all that Yerevan has to offer, we have put together this master list of all the top hostels in town!
Psst!
Heading to a hostel? Don't forget to pack a
padlock
! It's well worth having one so you can secure your locker and protect your stuff!
Best Overall Hostel in Yerevan – Envoy Hostel
– $
– Tours
– Lounge
No matter if you are just starting your Armenian adventure or wrapping it all up, Envoy pulls out all the stops to make sure you can have a trip to remember!
Envoy is one of the most recommended hostels in town, not only for their excellent service and travel advice but also for its laid back atmosphere which is perfect for meeting other travelers! If you are looking for a hostel that literally checks all the boxes, look no further than Envoy Hostel!
– $
– Bar
– Cafe
– Balcony
Friendship Hostel & Tours will not only give you a relaxing bed to sleep in and help to make your plan to tour Armenia a sinch, but this hostel also puts you in the center of all the action in downtown Yerevan. When you are done viewing all the nearby museums, mosques, and churches, wind down at one of the many local bars!
Friendship Hostel even brings the party straight to your doorstep with their onsite bar and lounge! From cheap bunks to budget private rooms, you get a taste of everything at Friendship Hostel!
Best Hostel for Solo Travellers in Yerevan – Kantar
– $
– Library
– Shared Kitchen
– Breakfast
Feel like part of the family when you check into Kantar! Sometimes it is not enough to just offer a spacious shared kitchen, cozy lounge, and comfortable dormitories, the hostel has to have such an atmosphere to make you want to hang out. Kantar does just that with their tastefully decorated rooms and lounges, making it the perfect place to meet other travelers!
Best Cheap Hostel in Yerevan – JR's House
– $
– Outside Terrace
– Free Breakfast
Located just a bit outside of the center of Yerevan, JR's House is by far one of the best budget hostels in town where you can truly get the most bang for your buck. Other than the hostel's cheap comfortable bunks, guests also get access to an indoor lounge, outdoor terrace, shared kitchen, barbeque, and even a free breakfast every morning!
For all the perks at JR's House is the best value you can get in town!
– $
– Terrace
– Breakfast
At Prime guests truly get the best of both worlds. If you are wanting to mix with other backpackers Prime has you covered with cheap beds, open terraces, a spacious dining room, and lounges.
For couples wanting to get a little cozy but still wanting to keep that hostel atmosphere nearby, check into one of the tastefully decorated private rooms, sure to fit the budget of any traveler! Top it all off with a delicious breakfast and friendly staff, Prime Hotel & Hostel is one of the best places to stay in Yerevan!
Best Hostel for Digital Nomads in Yerevan – Hostel Bivouac
– $
– Privacy Curtain
– Lounge
Hostel Bivouac strikes that perfect balance between being a social hostel and a quiet private capsule hotel. Digital nomad, in particular, will be able to edit in peace from the comfort of their beds or even spread out to the comfortable lounges throughout the hostel.
The cherry on top it the central location, shared kitchen, and chill atmosphere that makes Hostel Bivouac one of the top hostels of 2018!
Best Hostel with a Private Room in Yerevan – Umba Hostel
– $
– Lounge
– Bike Rentals
Even as a backpacker sometimes we need to make time for ourselves to unwind, at Umba Hostel you can get your own private room with hardly any extra cost! Other than their airy private rooms, the hostel's friendly staff can help you plan the rest of your Armenia trip with their tailor-made tours!
Umba Hostel puts their guests in the center of Yerevan and has some of the cheapest rooms in town, meaning Umba is by far one of the best youth hostels you can find!
The Best Travel Backpack?!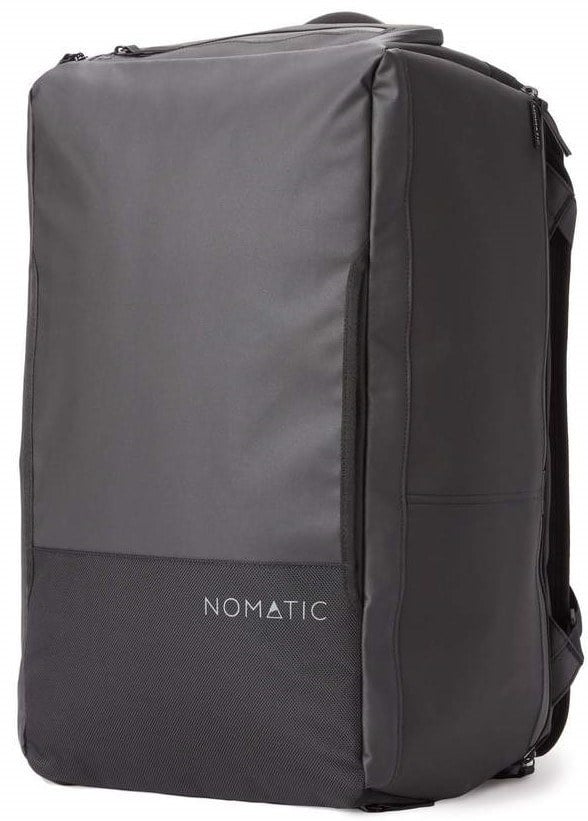 Pssssst! Not picked the perfect travel backpack yet? The Broke Backpacker team has tried out over thirty backpacks this year! Our favourite carry on backpack is the Nomatic Travel Bag.
Read our full review!
More Best Hostels in Yerevan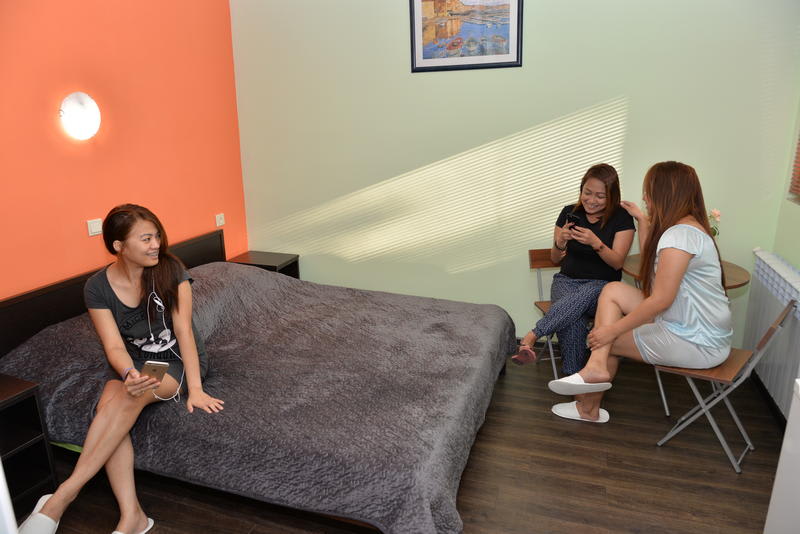 – $
– Shared Kitchen
– Outdoor Terrace
– Breakfast
Vagary Hostel offers a little bit of everything from their cheap beds, open kitchen, TV lounge, and outside terrace. The staff is also extremely helpful, willing to do anything they can to make sure your trip to Yerevan is a trip to remember!
With Vagary Hostel's laid back, chill atmosphere, this is by far one of the best places to base yourself out of in Yerevan!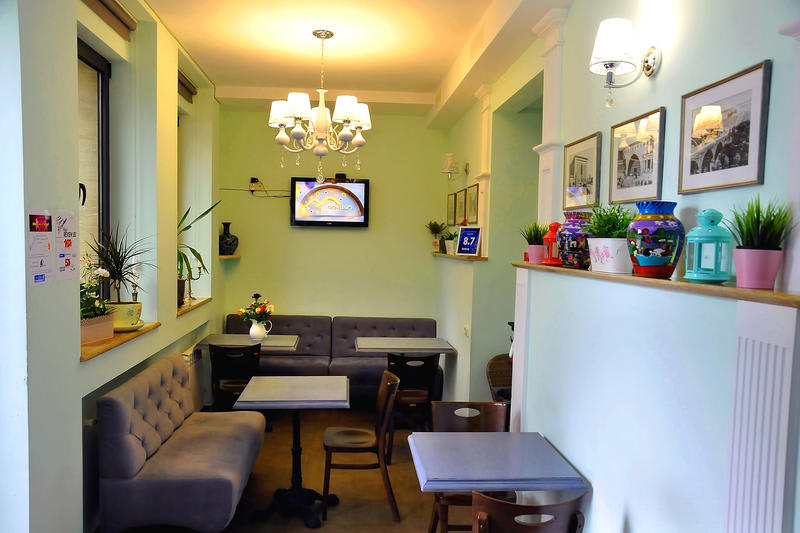 – $
– Bar
– Breakfast
Like many of the hostels in Yerevan, MGA Hostel offers tours to suit any styles of travel, cheap beds, and terrace. What makes MGA stands apart from the rest is its onsite bar, delicious breakfast, and staff that will bend over backward to make you feel welcome in Armenia!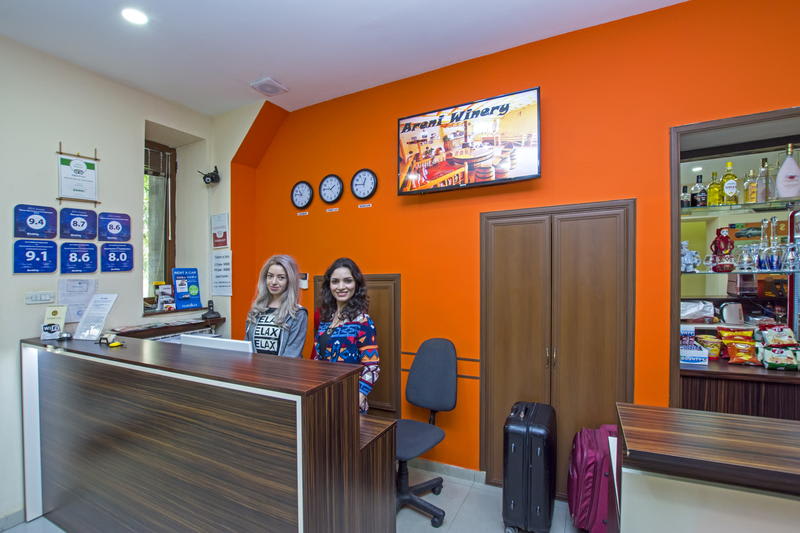 – $
– Lounge
– Book Exchange
– Free Breakfast
Yerevan hostel puts backpackers within a stone's throw away from some of the city's best attractions. Other than the nearby bars, markets, and museums, Yerevan Hostel offers its guests a free breakfast, sitting area, and a shared kitchen. The hostel also boasts homey budget private rooms for those looking to get a little bit of extra comfort.
Above all else, Yerevan Hostel will have you relaxed and staying in one of the most chill places in Yerevan!
What to Pack for your Yerevan Hostel
We don't often travel without these essentials.
1. Active Roots Toiletry Bag: Keep your bath-and-beauty items organized and in the right place with this water-resistant bag. With large compartments, mesh and enclosed clear sections, you can fit everything you might need inside. Hang it up or let it stand on its own – this bag is a must-have for dorm-lifers.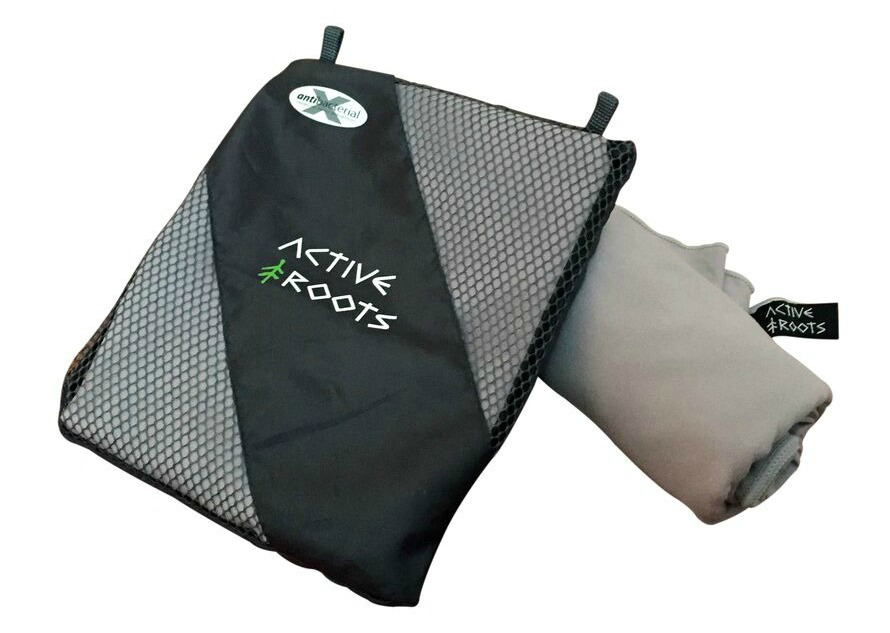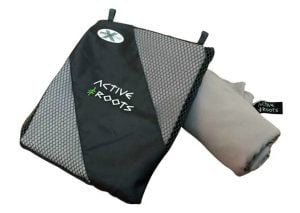 2. Active Roots Microfiber Towel: Having your own towel is a must when traveling since most hostels don't provide them. Plus as a backpacker, use of a towel will extend further than just showers, it's a minimalist yoga towel and a great beach blanket/towel combo! The Active Roots Microfiber Towel is really the best solution for backpacking.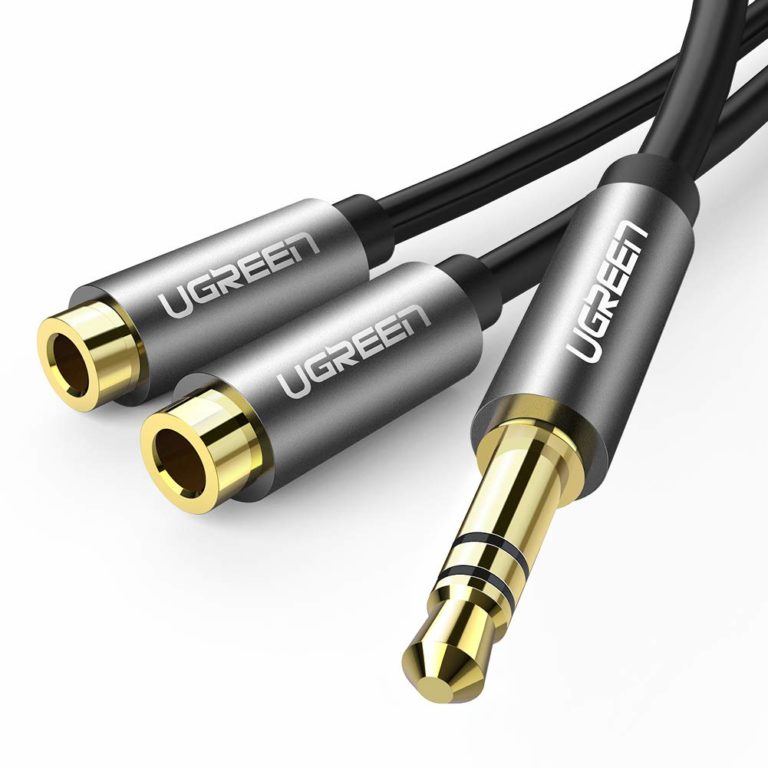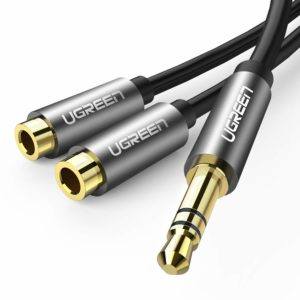 3. Headphone Splitter: Don't be those awkward people sharing one earbud on the bus, as you show off your in-depth music knowledge to your new friend. A headphone splitter is a great item to bring traveling, it works fantastic on those long bus rides or easy dorm Netflix nights when you want to relax and connect with someone.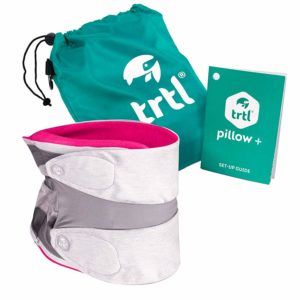 4. TRTL Travel Pillow: Long flights and bus rides are quite uncomfortable (most obvious statement of the day). Most travel pillows… Well, you know how they are. TRTL travel pillow is different. I mean, look at it! It'll cuddle you to sleep every ride and it does a pretty damn good job of supporting your neck so you don't get that stiffness or legendary popping when you stir.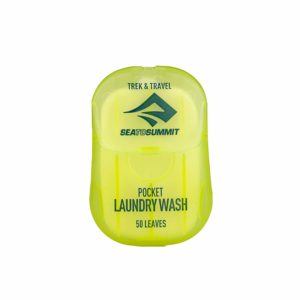 5. Sea to Summit Travel Soap: Soap can be very useful on long travels, but it's hard to carry around. It might get taken off you at the airport or leak in your backpack. This Sea to Summit Travel Soap is the perfect solution for every backpacker with a thought for hygiene. The dry soap is super handy, and it definitely won't leak (there's nothing to leak). One box contains 50 leaves of soap, making sure that you'll be clean, even on longer adventures.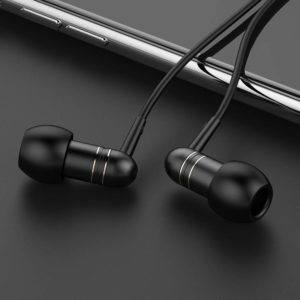 6. Noise-Cancelling Earbuds: Noise in hostels… is a thing. Your bunkmate coming in late, motorbike traffic just below your window, construction on the property or the round-the-clock rooster that seems to follow you to every f*cking hostel. Having a way to escape the noise while you sleep makes for a well-rested morning. Noise canceling ear-buds are a great solution, just put on your favorite artist or load a quick Netflix episode to fall asleep too.
Why you should travel to Yerevan
Yerevan is a sprawling city which is keeping up with Armenia's quickly growing tourism. From the city's bars to its museums, backpackers can find a bit of Armenian culture around every corner in Yerevan!
When traveling to Yerevan, especially as a solo backpacker, finding a hostel where you can not only find a tour but also meet other travelers to cut costs is vital.
No other hostel will help you meet other backpackers and sleep in comfort than Envoy Hostel.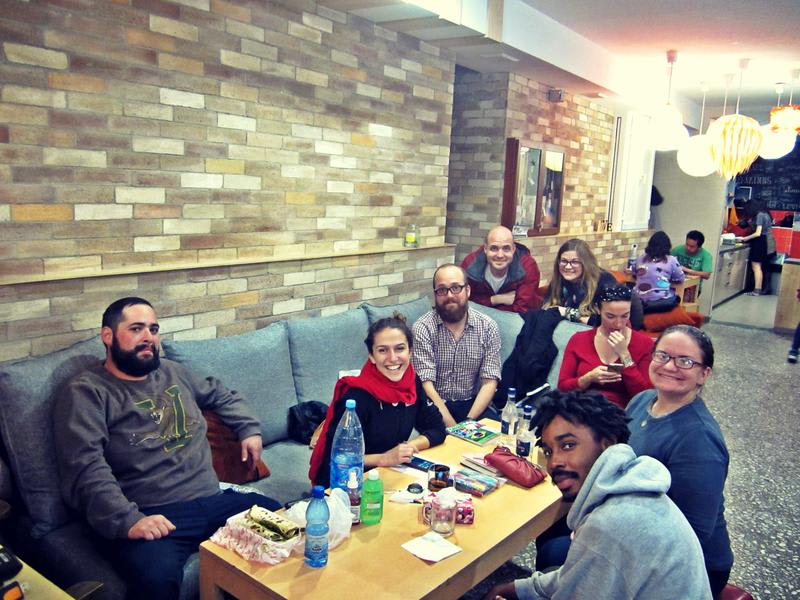 The first step for your Armenian adventure starts in Yerevan, so strap on your boots and get ready for the trip of a lifetime!
Travel Safety Tips for Yerevan
And don't forget to sort your travel insurance before heading to Yerevan! We've put together a roundup of the best travel insurance for backpackers – check it out here, or if you're low on time, get a quote from World Nomads, our favorite travel insurance provider.
Getting an estimate from World Nomads is simple – just click the button or image below, fill out the necessary info, and you're on your way!

More Epic Hostels in Yerevan and Asia
Hopefully by now you've found the perfect hostel for your upcoming trip to Yerevan.
Planning an epic trip all across Yerevan or even Asia itself?
Don't worry – we've got you covered!
For more cool hostel guides around Asia, check out:
Over to you
By now I hope our epic guide to the best hostels in Istanbul has helped you choose the perfect hostel for your adventure!
If you think we've missed anything or have any further thoughts, hit us up in the comments!
Yay for transparency! Some of the links in this post are affiliate links. This means that if you book your accommodation through the site, The Broke Backpacker will earn a small commission at no extra cost to you. Your support helps keep the site going.
---
Need More Inspiration?
Like this post? PIN ME!!!
Noodle addict. City dweller. Aaron Radcliffe is the marketing ninja for The Broke Backpacker, founder of Nomads Nation and Co-Founder of Ditch Your Desk.