Every traveler's rite of passage into the backpacker's community is backpacking through Europe. And with so much to see and do, its diversity and rich history, gorgeous landscapes, chic cities and incredible food – it very well should be!
But the options for what to pack for Europe are as varied as the continent itself, depending on what region of Europe you want to visit (Western or Eastern?), when you want to go (summer or fall?) and your preferred style of travel (adventure or cosmopolitan?) For many travelers, it's a mix-and-match mashup of all of this, so your best bet is to pack essentials that will cover you for pretty much anything.
And that's what we've done for you! We've compiled a thorough guide on what to pack for Europe. Read on to find our top-22 needs packing list, tips on what to wear in Europe, a breakdown of what to expect by season and how to pack for each, and what NOT to bring for your travels.
Packing light and smart can seem daunting and overwhelming, but follow our top tips, and you'll be well on your way. Then, all you have to do is get out there and enjoy the ultimate European experience that awaits!
Top 22 NEEDS for Europe – Europe Packing List
#1 – Nomatic Travel Bag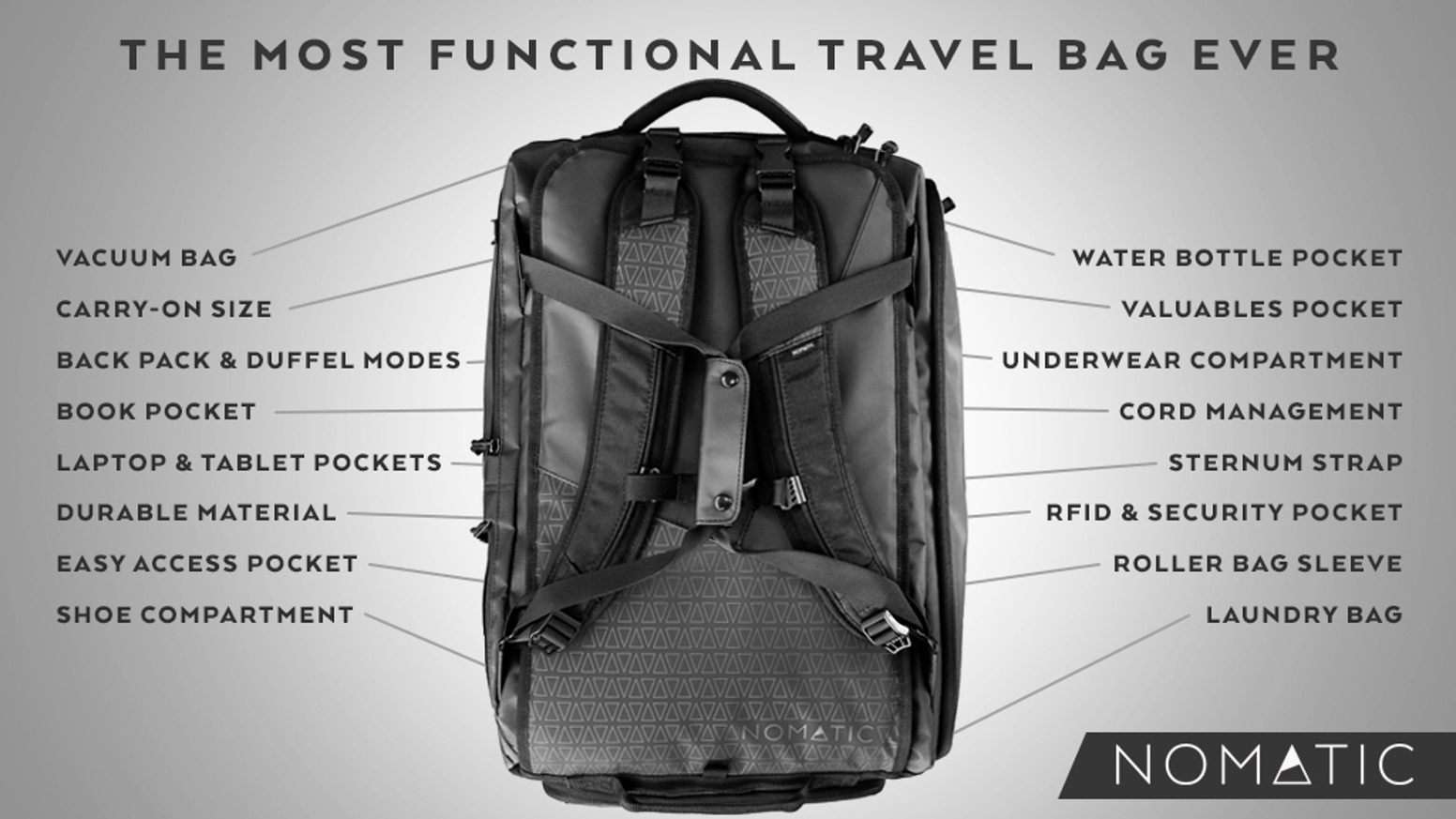 If you're looking for the perfect travel bag for backpacking through Europe, you're in luck – we found it for you! The Nomatic Travel Bag has everything you could ever want and need, like a smartly designed 40L spacious interior with lots of cool pockets and compartments to really maximize your packing potential. Plus it's made of durable, waterproof material and has a stylish, sleek look. We know you'll love this Nomatic bag as much as we do!
#2 – Active Roots Security Belt
Europe isn't particularly dangerous per se, but it has its share of pickpockets in bigger cities like Rome, London, Paris and Madrid. Your best bet is to keep your money safe and out of sight, like with the Active Roots Security Belt. It has a hidden zipper pocket that keeps your stuff secure inside what looks like a simple, attractive belt from the outside – perfect for blending in with the stylish European locals! Check out our in-depth review here.
Need a little more storage?
When moving from place to place, you should keep your travel documents and other valuables on your body. Your carry on isn't safe, even when it's under your seat or overhead.
A full-sized money belt that stays tucked under your clothes keeps your documents and cash organized during your travels and assures nothing critical gets left behind or stolen.
#3 – World Nomads Insurance
You don't want to travel around Europe without traveler insurance. Your local insurance company won't cover the costs of seeing a doctor or getting medical attention if you get ill. World Nomads Insurance is the best at offering affordable plans.
#4 – Active Roots Water Bottle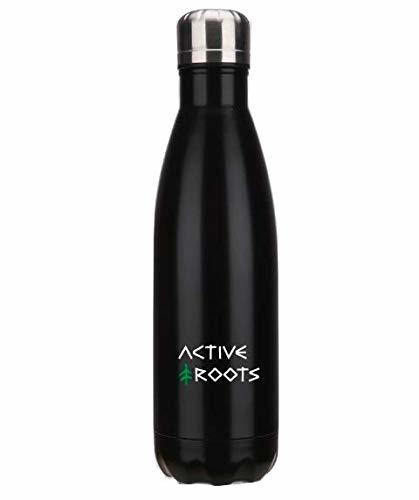 You'll be doing A LOT of walking in Europe. The smartest thing is to have a water bottle on hand at all times to stay hydrated throughout the day. We love the 25-oz Active Roots Water Bottle because it holds 8 more ounces than comparable bottles. Also, it's stainless steel, so it will keep your water cold in warm weather or your coffee/tea hot in cold weather.
#5 – Combination Lock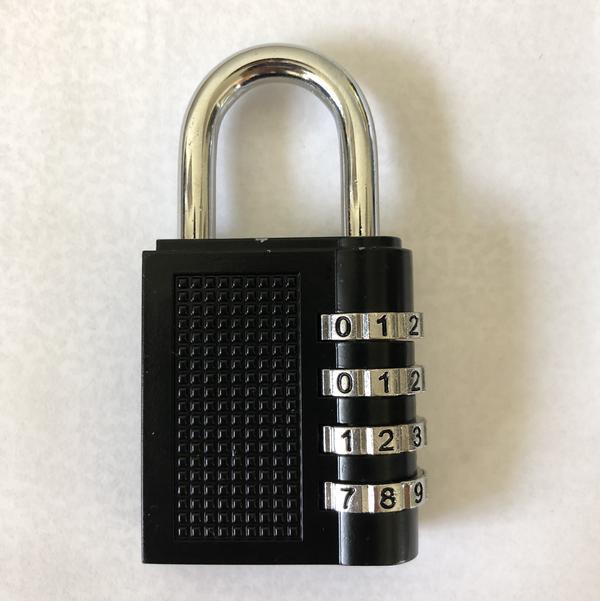 When leaving your travel bag in hostels or other shared budget-style accommodations, you always want to keep your main bag locked. The same is true when transporting from one place to the other, like on long haul bus or train rides. A small, simple one will do the trick, like our favorite, the Active Roots Combination Padlock. It's perfect because it has a resettable combination, so you don't have to worry about losing a small key or forgetting your combination!
#6 – Skeletool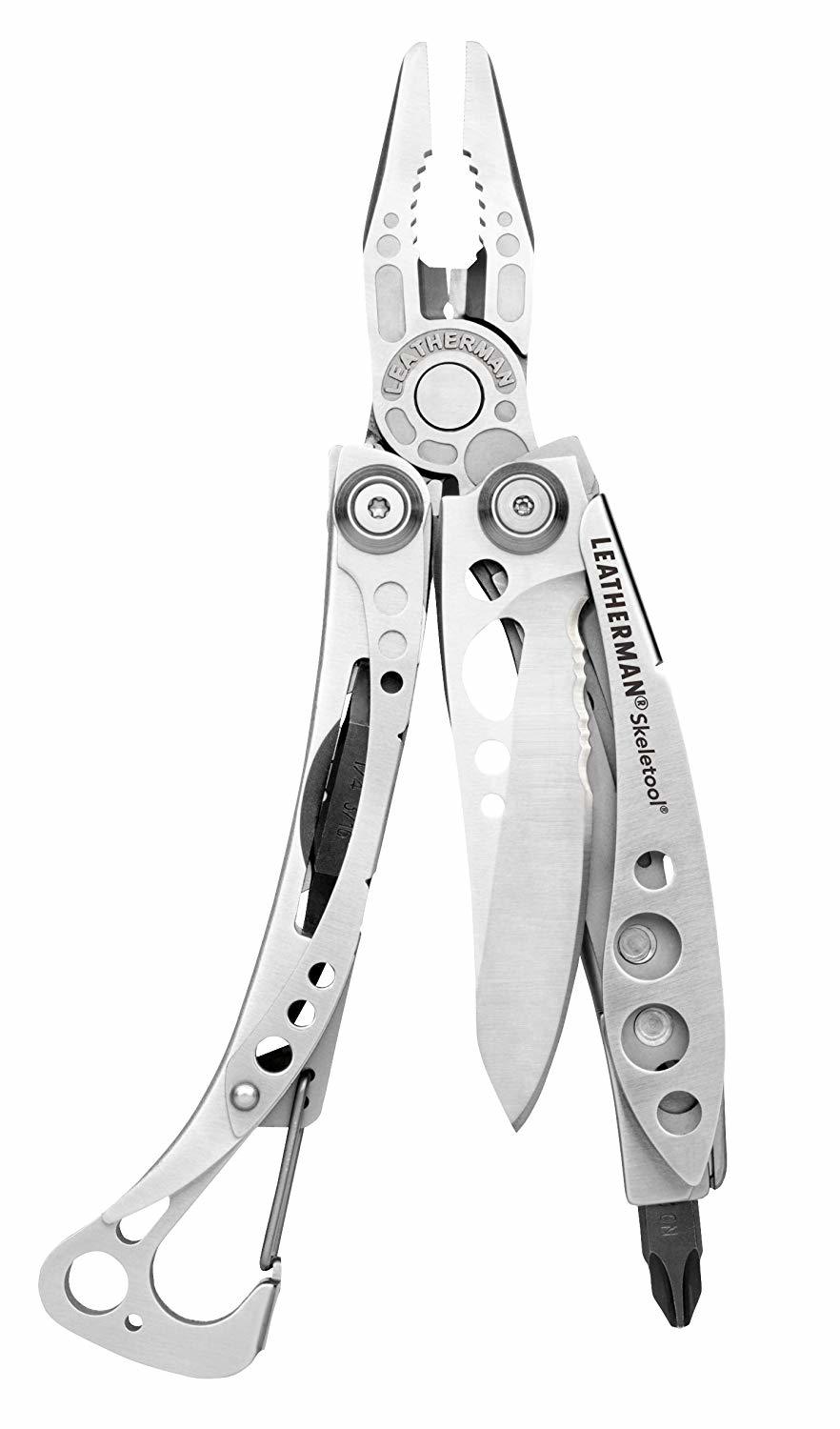 As a worldly, resourceful backpacker, we recommend being prepared in every situation. A multi-tool, like the Skeletool, should be part of your "be prepared" arsenal. You'll be surprised how many handy uses you can find for a keychain-sized tool. There are lots of styles to choose from, depending on which tools you find most useful. Plus, you don't want to be without a bottle opener or a corkscrew when you need one – are we right?
#7 – Active Roots Microfiber Travel Towel
There are many uses for a towel during your travels – for pools, beaches, sports activities, yoga – plus you can never be sure about the quality and condition of the towel your hostel may provide. The trick is finding one that's compact and very lightweight that dries quickly, which you'll get with the Active Roots Microfiber Travel Towel. It dries in under an hour, so you won't be stuck carrying around a wet, heavy, stinky towel.
#8 – Active Roots DayPack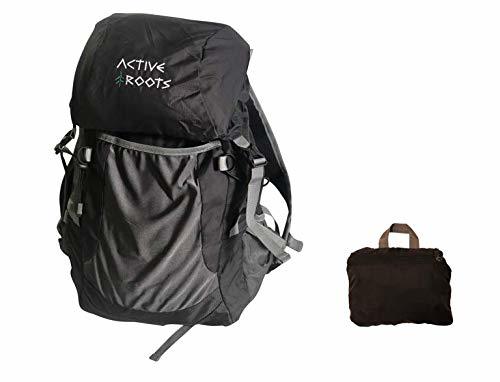 It's always worth having a daypack with you whenever you travel but often NOT worth carrying something bulky around. The Active Roots adventure daypack is hands down the best foldable day pack around, it comes with a water bottle holder, folds down super small yet provides plenty of space for your day-venture and is tough and sturdy.
#9 – Fairywill Electric Toothbrush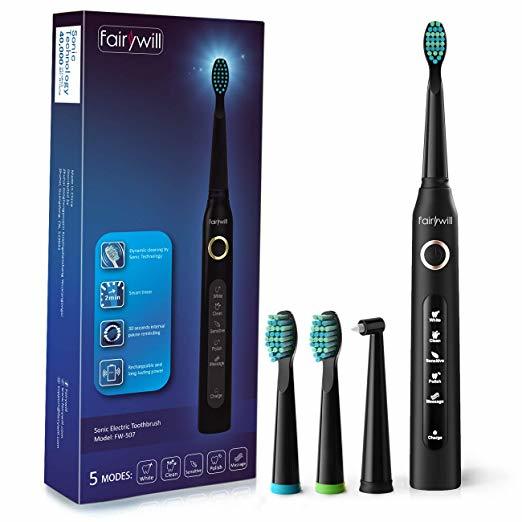 If you've never considered traveling with an electric toothbrush, we highly encourage you to do so! We're big fans of the Fairywill Electric Toothbrush, which has three different glorious settings to get your teeth super clean – the massage setting feels amazing! It hardly needs recharging, as one 4-hour charge will keep it alive for at least 30 days of use. After a long day of sightseeing and travel, this little touch of pampering is a welcome luxury!
#10 – SunGod Sunglasses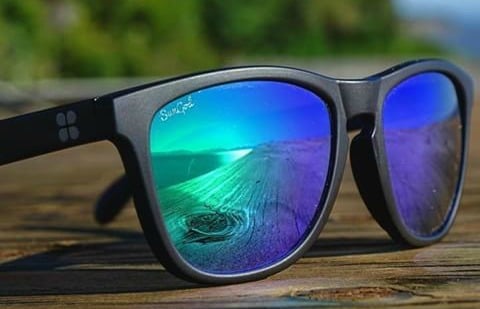 You definitely want sunglasses for your European escapade, whether for the beaches on the French Riviera or museum-hopping in Florence. Living out of a backpack and always moving from place to place can give small personal belongings, like sunglasses, quite a beating. But we've found SunGod Sunglasses that can handle anything! Their lenses are triple-layer scratch resistant with frames made from SunGod's trademarked Adventureproof? Frame Material for mega durability. If you do manage to break them, SunGod will repair them free of charge! Check out our in-depth review here.
#11 – Fashionable Scarf
It's a fact: Europeans wear scarves. Yes, both women AND men. In winter, for obvious reasons, but also in fall, spring, and even summer. They're as much functional – to keep the sensitive neck area covered from draft- as they are fashionable. You'll see warmer, knit scarves in winter, but you'll see plenty of lightweight scarves in the other seasons too. When in doubt about whether or not your look is stylish enough, wrap a scarf around your neck, and you'll fit right in!
#12 – Travel Jungle Gym Set
Whether you're traveling for a weekend or for a year, it's difficult to keep your usual workout routine on the road. There are loads of workouts online to print and follow, but there's nothing like being in a gym with proper exercise equipment. Enter: Monkii Bars. You can set up your workout station anywhere – hotel rooms, mountainsides, your backyard – and the pocket gym comes with its own app so you can learn the ropes (cough, cough) of staying fit on the road!
#13 – Camera or Cell Phone Camera Accessories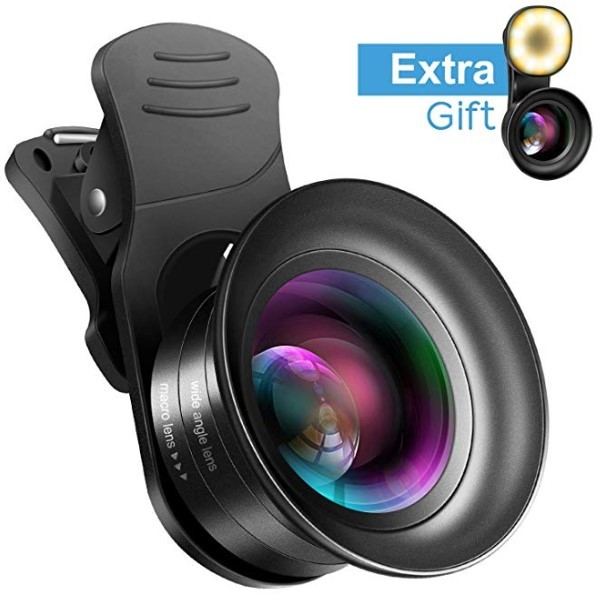 You'll have plenty of stunning landscape and photo-worthy moments you'll want to capture in Europe. The best option is a digital camera, but if your cell phone is about as fancy as you can get, consider getting one of the many accessories that enhance your phone camera shots. Achieve enhanced depth and clarity with a cell phone camera lens kit that will really take those photos to the next level.
#14 – International Adapter
Trying to keep up with all of the different walls plugs in different countries is confusing and quite annoying. Even more annoying is having electronics that need charging and finding that the adapter you packed doesn't fit the outlet. The best way to avoid this headache? Get an international adapter that will work in any country, in any outlet, in any wall. Awesome – one less thing to worry about!
#15 – Portable Charger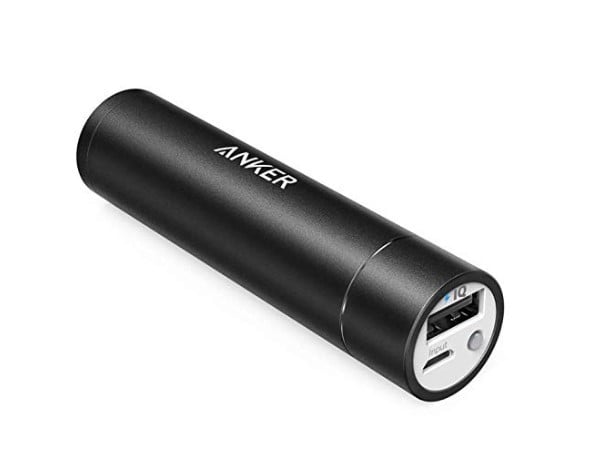 If you're like us, you use your cell phone for everything – it's your map, your translator, your weather forecaster, your concierge, your yellow pages – and that battery life gets sucked up quickly. It's smart to travel with an ultra-compact portable charger as a back-up to give yourself enough juice to keep going. Especially if your battery icon is deep in the red when you're returning to your hostel, and your phone is your only way back!
#16 – E-Reader
The best part about a Euro-trip is how easily you can get from one country to another – which translates into spending MANY hours on public transportation. Reading is the perfect pastime, but books are very heavy to carry around. Rule #1 when backpacking: avoid extra weight as much as possible. An e-reader, like a Kindle – which weighs a mere 7 or so ounces – is a much smarter alternative. Your back will thank you.
#17 – Packing Cube Set
Packing cubes may seem unnecessary to most travelers – like a gimmick to get you to buy more travel gear. But, when living out of a backpack without proper drawers or closets to help keep you organized, a packing cube set can be a godsend. If you stick to packing one type of clothing item in each cube – like t-shirts in one, pants and shorts in another, etc – they're real-time and frustration-savers!
#18 – AR Toiletry Bag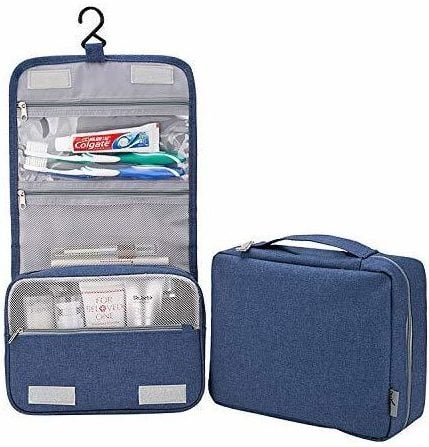 Another backpacker favorite for staying organized is a hanging toiletry bag. It's extremely helpful to have all of your accessories neatly gathered in one bag that you can hang for easy accessibility, especially when counter space isn't plentiful or even available. A well-organized bag is worth having whether you're tree whilst camping or a hook in the wall – it helps to have quick access to all your stuff.
#19 – Travel Pillow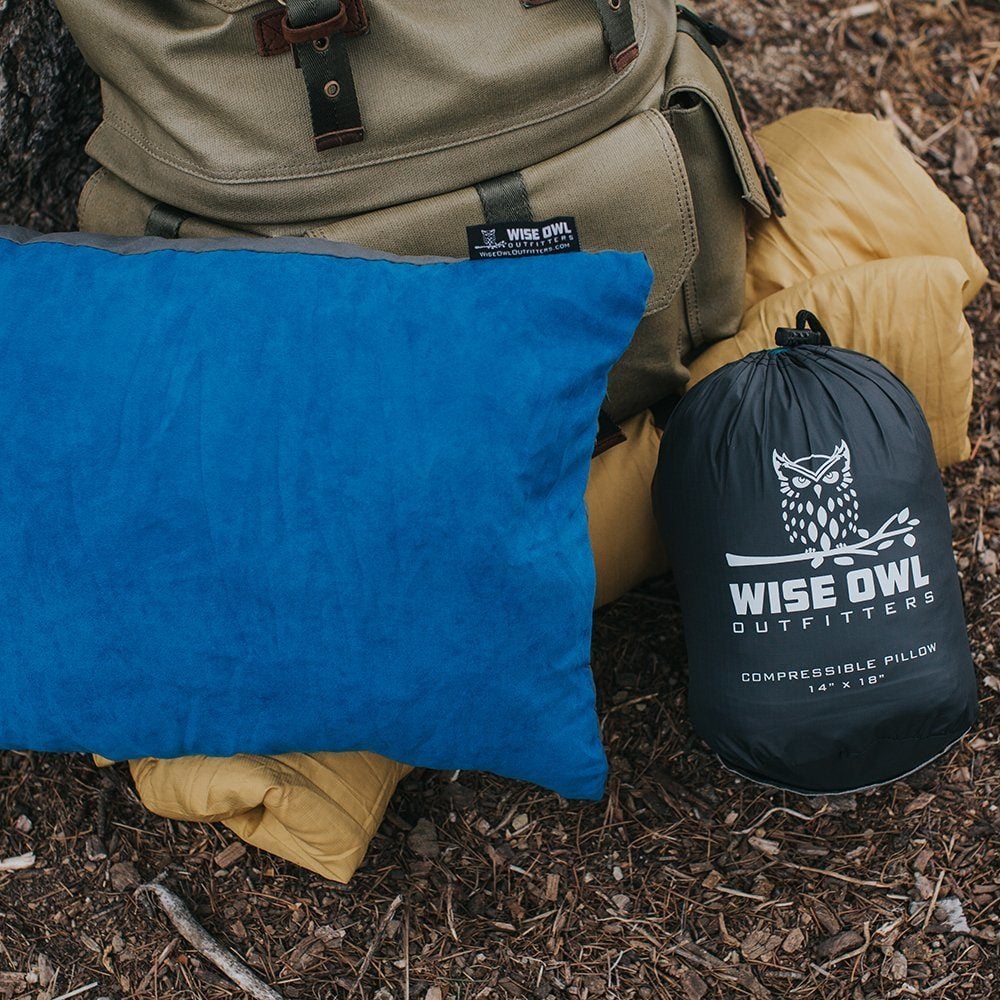 The quality of hostels can vary greatly throughout Europe. You may get perfectly fine bedding – or you may not. A travel pillow is always a good idea because they're perfect for substituting subpar hostel amenities and for making long-haul transportation more comfortable. Catching up on some Z's on trains and planes is more doable with a comfy pillow. Stick to one that's compact and easy to pack, and you're good to go!
#20 – Travel Sheet
In the case of questionable-quality bedding at the above-mentioned hostels, packing a lightweight travel sheet is a nice bit of luxury that's easy to bring with you. They're soft and breathable, so you'll probably enjoy a better night's sleep. Plus, whether a germaphobe or not, wouldn't you agree that it's more comforting to know that you're sleeping in a sheet that's been used only by you?
#21 – Travel First Aid Kit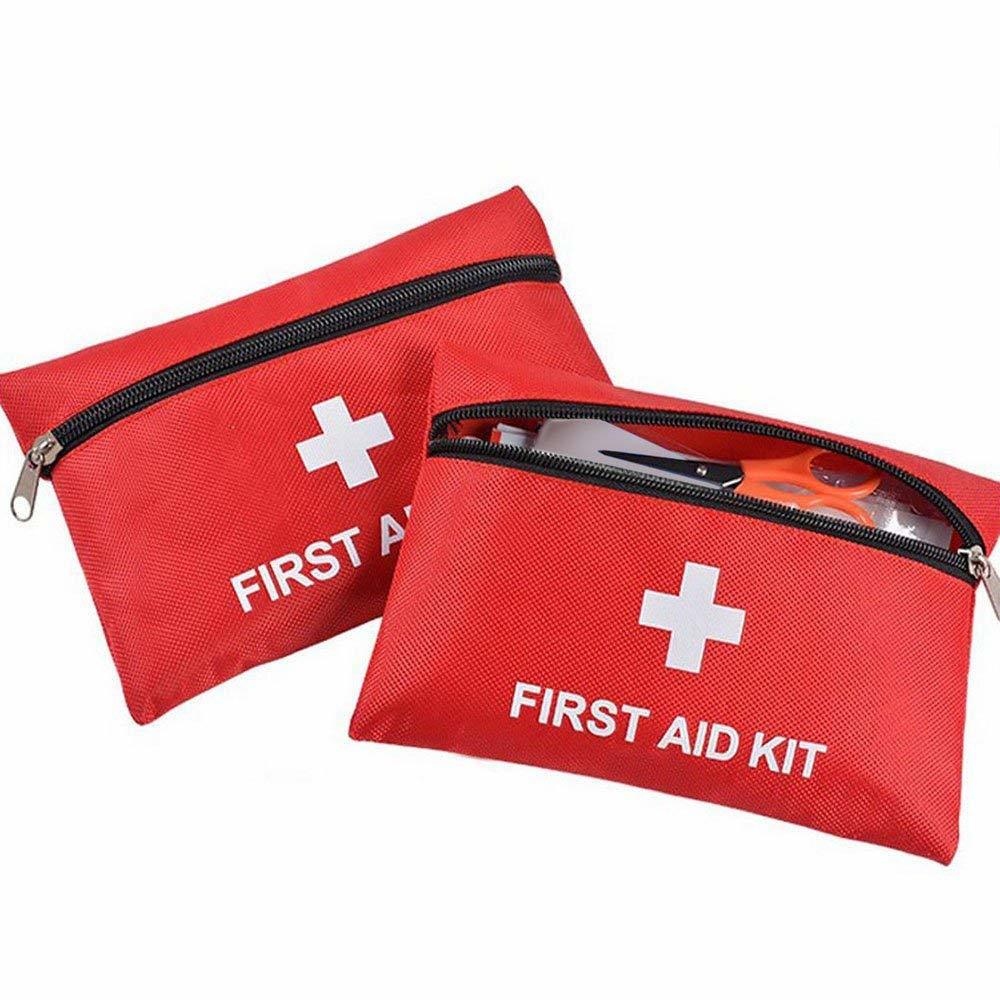 A mini first aid kit is a must-have for all backpackers. Even if adrenaline-pumping, adventure recreation doesn't top your European activity list, you want to be prepared for anything and have first aid essentials on hand because – you never know. Also, basic over-the-counter medications, like aspirin, are only sold in pharmacies in Europe, so you may not feel like hunting one down if a mean headache strikes.
#22 – Hand Sanitizer or Wipes
All backpackers know that traveling is germy. You rely solely on publicly-used facilities – bathrooms, eateries, hostels, budget hotels, buses, trains, airplanes – just to name a few. Carrying travel-sized hand sanitizer, or a travel pack of wipes, in your day bag is very important. There are many occasions that call for a dose of easy sanitation. Trust us, you don't want to be without it.
What to Wear in Europe
Backpacking through Europe can be as leisurely and informal as you'd like it to be – locals don't everyday casual wear like the rest of us. Not everyone walking in the streets of Paris is a runway model, but Europeans do have a more sophisticated style of dress. You see plenty of locals wearing sporty running shoes – but paired with dark jeans and a sweater – not with sweatpants and an oversized hoodie. Unless they're actually running.
Remember that you're not in the tropics or in the jungle. You'll find quaint, off-the-beaten-track towns and beaches aplenty, but Europe is primarily an urban continent with city living. Its residents dress for being out in public – and keep beach attire on the beach and gym attire at the gym. When in doubt, err on the side of dressy casual versus lounging-at-home casual.
Our best tip for what to wear in Europe is to stick to dark and solid-colored clothing items that are easily mixed and matched. Black, navy blue, grey, white – are all preferable choices for basics like t-shirts, sweaters, and pants. Dark jeans are versatile and universal, so definitely pack a pair of those. Seasons are different depending on which part of Europe you're in, but let's take a look at how packing may vary from one season to the next.
Visiting Europe in Summer
June, July, and August are typically Europe's high season, as tourists rush to take advantage of the summer holiday from school and work. This is especially true in Northern Europe, like in the UK and Scandinavia, because it's so cold outside of the summer season. Western Europe is also very crowded and prices are at their highest.
Days are at their longest and weather at its warmest. Average temperatures range from 57 to 75° F. Southern Europe, like Italy and Greece, see higher temperatures with average highs of 86° F and often higher. If you plan to travel in summer, just be prepared for extra long museum lines and jammed promenades.
To pack for summer travel, plan for overall warm weather but with the possibility of periodic summer showers. You'll want lightweight, solid colored cotton t-shirts and long-sleeve shirts, with a light sweater or cardigan that you can layer on top if needed. Bring a thin rain jacket and a small travel umbrella. Dark jeans, light summer pants, sundresses, and long skirts are great choices. Just ask yourself, "can I put together at least two outfits I'd feel comfortable going to a 5-star restaurant in?" That's the kind of style you at least want the option of having!
Visiting Europe in Fall
September, October, and November mark one of Europe's shoulder seasons. It's a good time to travel if you don't mind some slightly chillier weather and drizzles in exchange for sparser tourist crowds and lower travel and accommodation prices. Temperatures in the fall months average between 45 to 60° F.
Keep in mind that the fall months can still be quite busy if you plan on traveling to Southern Europe, and deals may not be as prevalent as in other parts of Europe. With milder and less hot and humid weather compared to summer, Greece, and Spain still see their fair share of tourists. Northern Europeans looking to escape their colder climate also flock to the south for some reprieve.
That being said, there are still fewer crowds overall, and if you know what to pack, autumn is a lovely time of year to explore Europe. You'll want a pair of jeans and dark-colored pants, long-sleeve t-shirts and button-up shirts and a couple of sweaters to layer as needed. You'll also want a light rain jacket and a couple of scarves to guard against cold wind and drafts. A stylish beanie or hat may also come in handy.
Visiting Europe in Winter
The winter months of December, January and February are quite cold in much of Europe, making it the low season for travel. Northern Europe is especially cold and calls for much warmer clothing than Southern Europe, where the winter is mild. The average winter temperatures are 29 to 41° F.
If Eastern Europe is a destination for your winter travels, be aware that temperatures can be just as cold, and sometimes colder, than Northern Europe. The days are very short and some tourist sites in the smaller cities of Eastern Europe close down during the winter. Just be sure to check in advance.
If you like bundling up in a warm sweater, scarf, hat, and fur-lined gloves, the European winter season has a lot to offer. Cities go all-out with holiday decorations, lining their city streets lined with colorful lights and festive ornaments. Huge Christmas markets in Vienna, Brussels, Prague, and other big cities are a special treat. And you'll find plenty of hot chocolate and vin brulé or glühwein (warm spiced wine) to keep you warm!
Our recommendations for winter packing include a dark pair of jeans and an insulating pair of pants, sweaters, a puffy vest, and a warm jacket – down jackets pack well and are popular in Europe. You'll definitely want a warm hat, gloves, a scarf or two and wool socks to keep your feet warm. If you're traveling to higher altitudes, be sure to bring more layers like thermal shirts and leggings.
Visiting Europe in Spring
March, April, and May define Europe's other shoulder season. Many consider this the best time for European travel because the weather is still pleasant, but you'll encounter fewer tourists and popular sites are less crowded. Although, you may see a slight rush during the Easter holiday break in late-March or April. If you want to travel during spring break, be sure to book ahead.
Spring temperatures average 41 to 58°. In Southern European countries, like Italy and Croatia, April and May can also be busy months as tourists take advantage of the warm weather before the intense summer heat strikes. You can expect many sunny days, but also be prepared for wet and rainy conditions in many other parts of Europe, so plan accordingly. Late spring provides some beautiful scenery as colorful flowers and new vegetation begin to decorate the landscape – it's definitely a season to consider!
For spring travel, you'll want to pack clothing you can layer – t-shirts, long-sleeve shirts, light sweaters along with jeans and another pair of pants. A long dress topped with a cardigan or jacket is a fashionable option for women. Bring a lightweight scarf to accessorize and ward off any windy or rainy weather chill. And don't forget your rain jacket and travel umbrella!
What Shoes to Pack for Europe
For Europe, you want to pack shoes that offer maximum comfort with maximum style! And unless you're going hiking in the Alps, leave heavy hiking boots at home. You'll do tons of walking no matter where in Europe you go, so having a pair of shoes you know you can walk in all day is essential.
A pair of leather sneakers or cushion-soled flats work perfectly pretty much year round for every day exploring. If they're black, they'll also dress up nicely for evening outings. If you're traveling in the winter or spring – or in Northern Europe – consider packing a waterproof walking shoe or boot. For women, stack-heeled booties are comfortable and stylish. For men, black or camel-colored leather lace-up ankle boots pair nicely with everything.
For summer and spring, a pair of comfy leather sandals are smart because they work for casual wear and for dressier attire. Men can opt for a nice pair of leather sandals as well, or if that's not your style, top-siders without socks work well with shorts and pants and are a popular European look. Be sure to pack a pair of flip-flops for any beach excursions, plus you'll want them for those hostel showers!
If you choose wisely and pack shoes that are comfortable, versatile and can be easily dressed up or down, you shouldn't have to bog yourself down with more than two pairs – plus flip-flops.
Females – What to Pack for Europe
Ok, let's talk about some special items to pack for our female friends jetting off to Europe!
For Fashion
Women have the good fortune of being able to easily dress their look up or down, even with the same outfit! A perfect item for this is a maxi dress. Especially if you're traveling in the summer or spring, a maxi dress with a pair of flats is perfect for sightseeing. At nighttime, accessorize with a fashionable lightweight scarf, add an inexpensive bangle and earrings, and voilà! You're ready for a night out in Paris.
Another such item is a wide-leg pants romper or jumpsuit. They're very comfortable for everyday wear but are very elegant and stylish when jazzed up with simple accessories. Throw on a shawl or jacket for cooler weather.
Pack accessories that keep you safe!
Infinity scarves are chic and classy, but some even provide a hidden pocket to keep your valuables.
The Active Roots Zipper Scarf is your run-of-the-mill infinity scarf but with a hidden pocket that's big and sturdy enough for a night's cash, your phone, a passport and (hell with it) some snacks too!
For comfort
When staying in hostels in Europe, you're going to want decent sleepwear to cover you up and to keep you comfortable. Packing something that you can wear at other times too is the most practical – like a pair of leggings that you can wear under a sweater or long shirt during the day. If it's hot, a pair of flowy cotton shorts can also work double duty. Either of these with a simple cotton t-shirt, and you've got your perfect pajamas!
Males – What to Pack for Europe
Fellas, check out some of our top tips specifically for you when prepping what to pack for Europe!
For Fashion
If you're used to wearing baggy clothing, we recommend that you consider tailoring it up a bit for Europe. This doesn't mean squeezing yourself into a pair of skinny jeans, but super baggy pants and shirts are considered unfashionable and sloppy – and you'll quickly be spotted as THAT tourist. Avoid tops that are too boxy or oversized. Opt for a pair of slimmer fitting or straight cut dark jeans with a slim-fit button-up long-sleeve shirt or v-neck.
For comfort
Socks are probably not packing items you give a great amount of thought to – socks are socks, right? Well, not exactly. Remember that you'll be walking a whole lot, probably in some kind of closed shoe, no matter what season. This leads to sweaty feet prone to blisters and stench! We advise investing in a few pairs of moisture-wicking socks that keep your feet dry and cool in the summer and dry and warm in the winter. Wool socks are the best for this – go for light merino wool for hot weather.
What NOT to Pack for Europe
Now that we've covered what to pack, let's move on to what NOT to pack for Europe:
Don't bring expensive valuables. The chances of losing items in hostels, bathrooms, and trains are fairly high. Also, theft isn't uncommon in big European cities, so avoid being a target by leaving valuables, like fancy jewelry, at home.

Don't pack too many toiletries. Gels, creams, and lotions quickly add a lot of weight. Bring just enough to cover your essentials for a time, and leave the rest for later. Europe has plenty of affordable, quality toiletries you can buy there.

Don't bring a lot of cash. You can use credit cards everywhere in Europe and ATMs are readily available. Don't risk losing lots of money or getting it stolen – carry enough to get you by.
There's a whole lot going on in Europe – head over to our comprehensive

guide on backpacking Europe to learn more about this amazing destination!
The Best Backpack to Pack for Europe
You've seen us mention our favorite travel bag in our top 22 needs list, but let's walk through exactly why the Nomatic Travel Bag is the best backpack to pack for Europe.
The Nomatic Travel Bag is a smart, functional, versatile and an overall awesome bag. It has carefully thought-out compartments and pockets that are useful for every traveler. Not sure where to fit your water bottle? No problem – there's a pocket for that! Worried about having enough room for your shoes? Don't sweat it – there's a compartment for those! It even has an RFID and security pocket for added peace of mind. Didn't we say this bag has it all?
We also love the Nomatic's innovative strap system that lets you carry it backpack or duffel bag-style, depending on your wants and needs. Especially useful for backpackers are its skillfully-designed waist straps and sternum straps – you can attach them at any time to help lighten the load for particularly long hauls.
As you've noticed, Europe is pretty stylish – so the fact that the Nomatic Travel Bag is not only made with durable, waterproof materials but also looks super sleek, is a welcome bonus!
Final Thoughts on What to Pack for Europe
See, packing for Europe isn't that tough, is it? Well, it shouldn't be now that you're equipped with your 22 needs packing checklist, tips on what to wear and pack by season, special considerations for women and men, and what backpack you should get for your travels.
Just pack smart and don't sacrifice style for packing light – you can do both! Focus on the essentials, and you have nothing to worry about – other than having an amazing time and getting the most out of all the splendors Europe has to offer!
Happy travels, friends!
Also – don't forget to sort your travel insurance! We've put together a roundup of the best travel insurance for backpackers, or if you're low on time, get a quote from World Nomads now, our favourite travel insurance provider.
Yay for transparency! Some of the links in this post are affiliate links. This means that if you book your accommodation through the site, The Broke Backpacker will earn a small commission at no extra cost to you. Your support helps me keep the site going.
---
Need More Inspiration?
Like this post? PIN ME!!!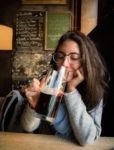 Writer and Editor, Ana Pereira is a California native, inspired by Earth exploration and introspection. Recently, she spent several months exploring Africa and South Asia. She spends most of her "down-time" out in the wilderness, climbing, hiking, and beyond, and is feverishly passionate about travel and health.