If being outdoors surrounded by gorgeous scenery at every turn defines your ideal travel experience, and if you're game for packing a variety of clothing for often unpredictable weather, then choosing Iceland as your next backpacking destination is an excellent choice!
With Iceland's stunning geysers, glaciers, volcanoes, hot springs and waterfalls, we fully support your choice and know you're in for a real treat. For being located at such a high altitude, Iceland's weather is considered mild and probably not as extreme as you think. All you need is a little preparation on knowing what conditions you're in for, so you can pack and plan accordingly – and the rest is pure bliss.
And, lucky for you, we've made that prep part easy. We've compiled this comprehensive guide of what to pack for Iceland full of essential info, including a top 24-needs packing list and a breakdown of conditions and clothing suggestions by season; we've also included special item recommendations specifically for women and for men, and a brief explanation of what NOT to pack.
After you've squared that all away, you're ready for the ultimate backpacking adventure in Iceland, "The Land of Fire and Ice," which is every bit as exciting as it sounds.
So let's begin!
Top 24 NEEDS for Iceland – Iceland Packing List
#1 – Nomatic Travel Bag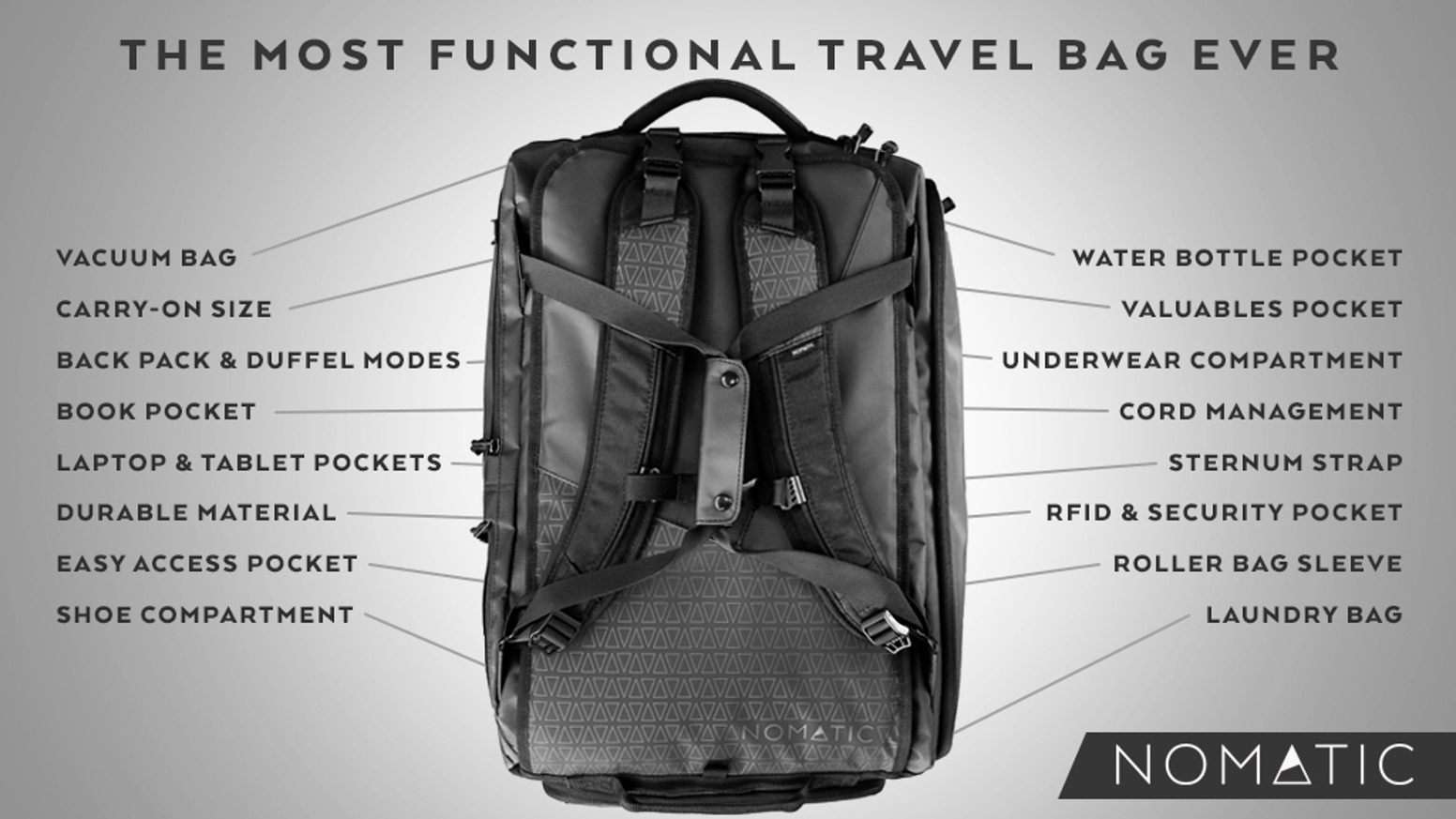 Iceland's varied landscape and weather conditions call for a travel bag that's waterproof, durable and ultra functional. You'll find all of this and more in the Nomatic Travel Bag. Its smart design with special pockets and compartments for all you could ever want, and its spacious yet carry-on size, check off all the boxes of the perfect backpacker's travel bag. We can't recommend the Nomatic bag enough – it's the best we've found so far.
#2 – Active Roots Security Belt
Looking over your shoulder for potential crime threats is not something you need to worry about in Iceland. As one of the safest countries in the world, Iceland doesn't require maximum security. But that doesn't safeguard you from losing things, and you should always keep your important belongings close, no matter where you go. We like the Active Roots Security Belt for its inside hidden zipper pocket for keeping money and passport copies secure. Better safe than sorry!
Need a little more storage?
When moving from place to place, you should keep your travel documents and other valuables on your body. Your carry on isn't safe, even when it's under your seat or overhead.
A full-sized money belt that stays tucked under your clothes keeps your documents and cash organized during your travels and assures nothing critical gets left behind or stolen.
#3 – World Nomads Insurance
As a land full of outdoor adventure and activities for the most daring thrill-seekers, we highly advise that you have travel insurance. Whether for a potential accident or an unexpected illness, you always want to be covered. World Nomads Insurance is a safe bet because they specialize in travel insurance and offer affordable plans that will cover you in any situation. The peace of mind alone is worth it. Check out our in-depth review.
#4 – Active Roots Water Bottle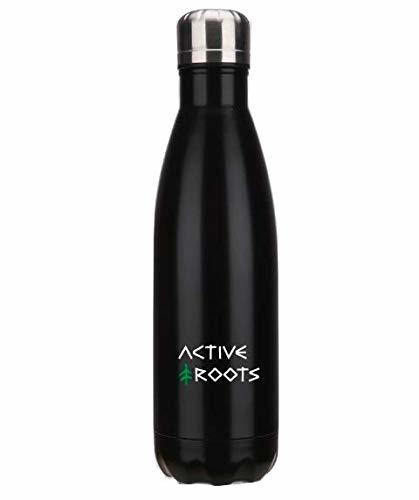 One of the best parts of Iceland is its pure, clean environment which translates into some of the world's cleanest drinking water. Take advantage of this refreshing natural water with a 25-ounce stainless steel Active Roots Water Bottle that has the capacity for 8 more ounces than comparable bottles. Not only will you enjoy some of the best water you've ever had, but it's free, so you'll save yourself a lot of money too!
#5 – Combination Lock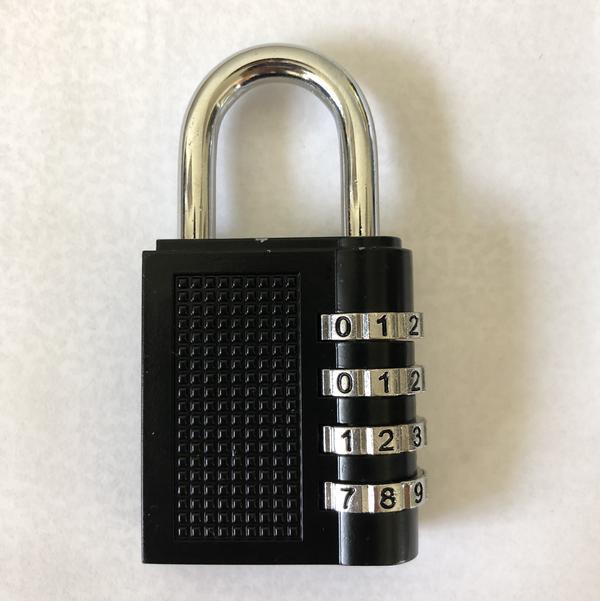 As we mentioned, Iceland is an extremely safe country with virtually no crime. But, your travel bag will have plenty of unsupervised time during airplane travel and transfers, and you always want to keep it locked and safe, just in case. The Active Roots Combination Padlock is a simple, resettable combination lock that will get the job done. And with no key to lose, it's a foolproof option!
#6 – Skeletool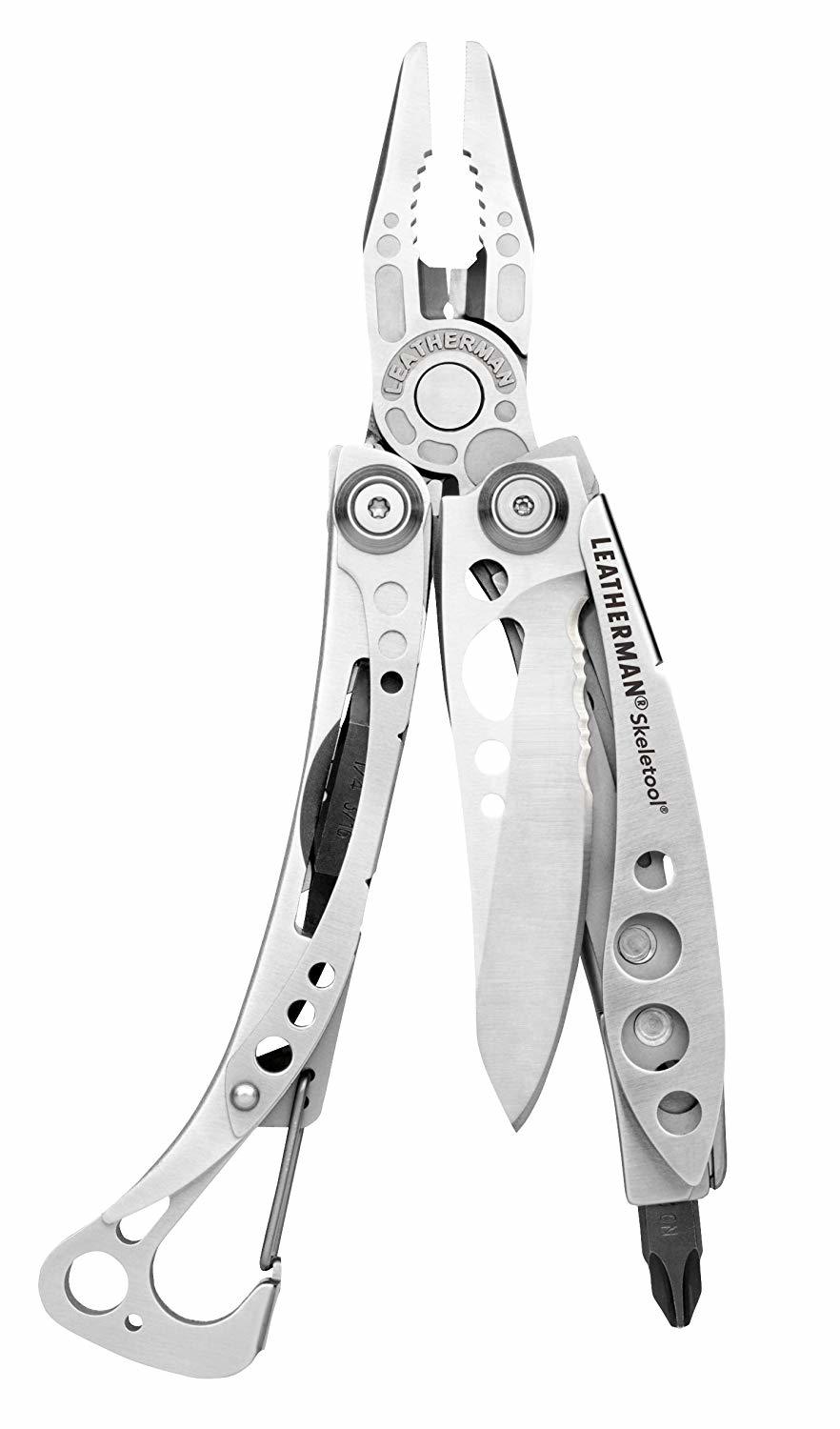 Every outdoorsy adventure traveler should carry around a lightweight multi-tool, like our favorite, the Skeletool. You never know when a small blade, wire cutter, pliers or bottle opener will come in handy. And, look, a pint of beer in Iceland could cost you up to $20, so if you stock up with a couple of six packs at the airport's duty-free shop, you may need that bottle opener after all!
#7 – Active Roots Microfiber Travel Towel
You'll want to pamper yourself with as many dips in the hot spring and pools as you can – they're glorious! Rather than paying a towel rental fee, bring your own light, quick-drying towel, like the Active Roots Microfiber Travel Towel. There's always a chance of needing to dry off in Iceland, and with these towels being so convenient and portable, you shouldn't be without one.
#8 – Active Roots DayPack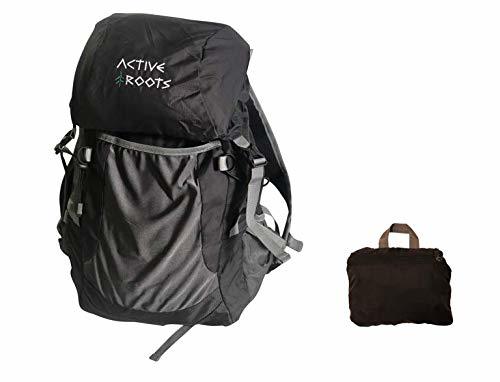 It's always worth having a daypack with you whenever you travel but often NOT worth carrying something bulky around. The Active Roots adventure daypack is hands down the best foldable day pack around, it comes with a water bottle holder, folds down super small yet provides plenty of space for your day-venture and is tough and sturdy.
#9 – Fairywill Electric Toothbrush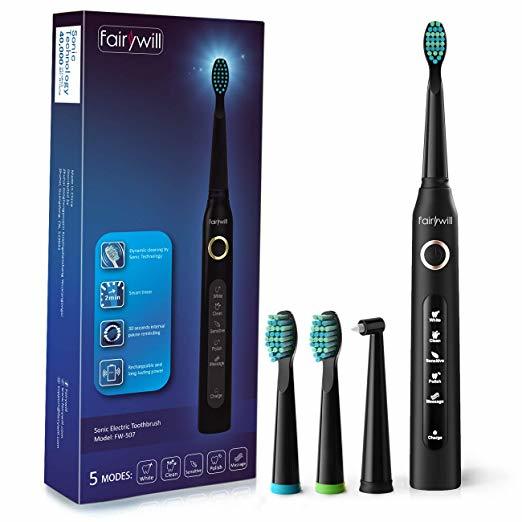 We're big fans of the Fairywill Electric Toothbrush for lots of reasons. One 4-hour charge will keep it alive for at least 30 days, but with USB cable charging, a simple phone charger will do the trick if needed. It keeps your teeth cleaner than a regular toothbrush with three different modes of cleaning – and, let's be honest, it just feels really good! Who doesn't love the feeling of super clean teeth?
#10 – Swimwear
While beach attire doesn't exactly come to mind when thinking about Iceland packing needs, you don't want to forget to bring a swimsuit. One of Iceland's highlights are the many pools and hot springs set against gorgeous backdrops that you don't want to miss. You've also probably seen photos of the stunning Blue Lagoon Geothermal Spa – a definite must-do activity for all Iceland visitors!
#11 – International Power Adapter
You'll find the standard two round-prong Europlug socket in Iceland, and standard voltage of 230V and 50Hz frequency. Adapter styles "C" and "F" will work, but we say, why not cover all your bases with an international power adapter so you don't even have to think about it? That way you know you can always keep your electronics and devices charged and usable without any doubt.
#12 – USB Car Charger
Speaking of keeping your electronic devices charged, you'll want to pack a USB car charger. The best way to get around and see the best of Iceland is with a rental car, and with some of those long road trips, you'll want to keep your cell phone charged. A portable car charger is cheap and is only 2.5 inches long, so bringing one with you is a no-brainer.
#13 – Travel Jungle Gym Set
Whether you're traveling for a weekend or for a year, it's difficult to keep your usual workout routine on the road. There are loads of workouts online to print and follow, but there's nothing like being in a gym with proper exercise equipment. Enter: Monkii Bars. You can set up your workout station anywhere – hotel rooms, mountainsides, your backyard – and the pocket gym comes with its own app so you can learn the ropes (cough, cough) of staying fit on the road!
#14 – Waterproof Daypack
You'll want a small bag for everyday use during daytime outdoor excursions. And since Iceland's weather can be temperamental, you'll want a waterproof daypack that will keep your things dry, should it decide to suddenly rain. Something that folds into a compact size that easily fits into your larger bag and is also big enough to carry your daily essentials – phone, Skeletool, water bottle, extra layers of clothing, travel towel – is ideal.
#15 – Digital Camera
If you have an awesome digital camera, definitely pack it! If you don't, a trip to Iceland is the perfect reason to shop for one. Iceland's idyllic scenery and gorgeous landscape is one you want to capture with high resolution, quality photos that are best achieved with a digital camera. As soon as you spot one of the stunning Icelandic Horses roaming around, you'll be grateful to have it.
#16 – AR Toiletry Bag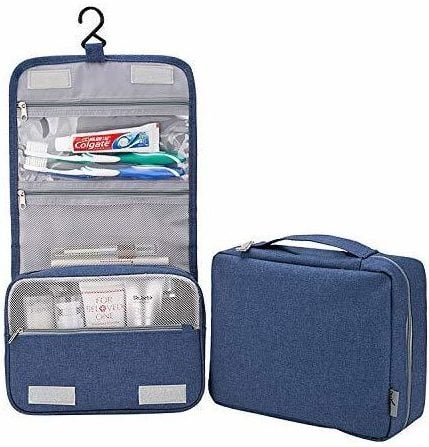 Another backpacker favorite for staying organized is a hanging toiletry bag. It's extremely helpful to have all of your accessories neatly gathered in one bag that you can hang for easy accessibility, especially when counter space isn't plentiful or even available. A well-organized bag is worth having whether you're tree whilst camping or a hook in the wall – it helps to have quick access to all your stuff.
#17 – Mobile Phone Lens Kit
If you can't afford a digital camera, or you want a solid backup for when your mobile phone needs to serve as your photography equipment, consider investing in lenses that will make your camera pictures pop. Camera phone technology has come a long way, but as they are, don't truly do Iceland's scenery justice. Try a pro lens kit that's easy to clip on and captures 45% more picture. Also, this one comes with a clippable LED fill light to achieve perfectly-lit shots.
#18 – Sleep Eye Mask
Trying to fall asleep in daylight, especially when it's the middle of the night, can be challenging for most people. And if you're planning to be in Iceland during the June through August summer months, be ready for 24 hours of light, for what's known as the "midnight sun." Packing a small, comfortable eye mask for sleeping may prove to be your saving grace!
#19 – Travel Pillow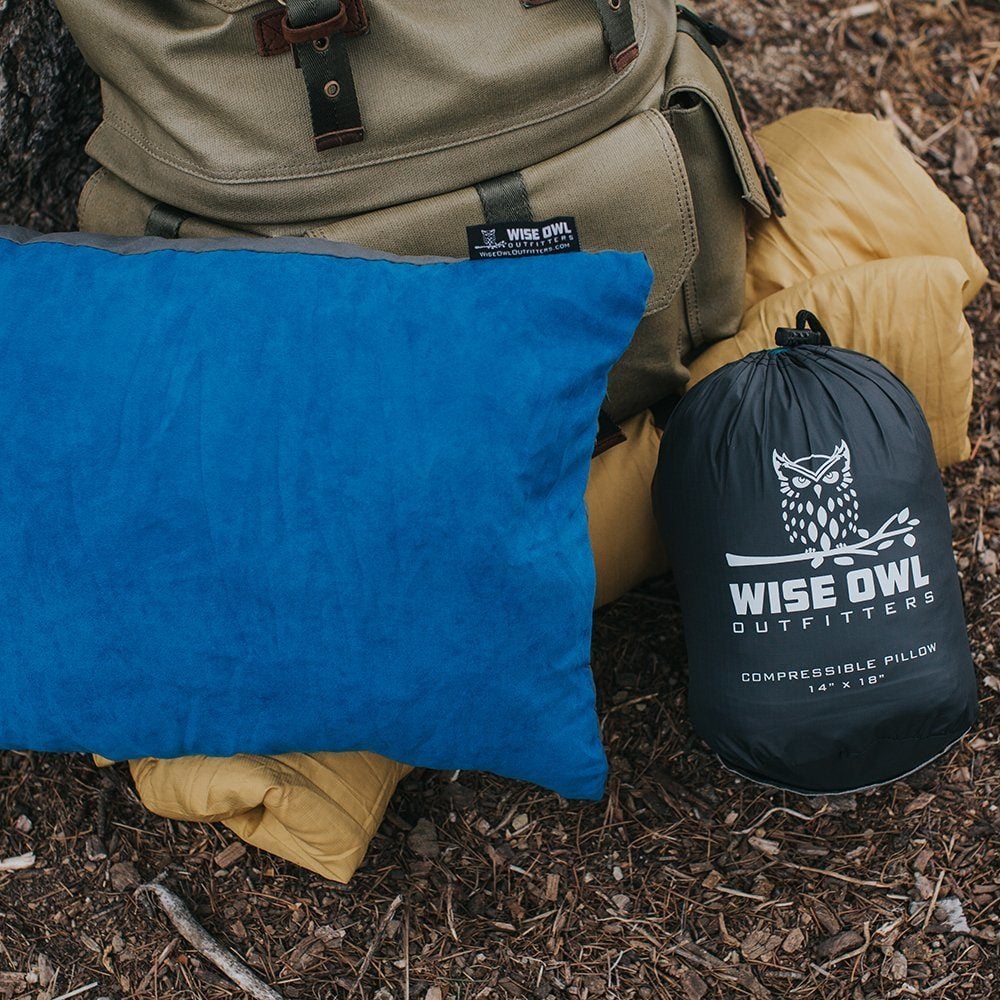 It's never a bad idea to travel with a comfy, compressible travel pillow. They always come in handy for long flights and will also make your long car trips on Ring Road (which is 828 miles long!) much more comfortable. Just make sure you have one that can be made nice and small, so it doesn't take up precious backpack space when not in use.
#20 -Packing Cube Set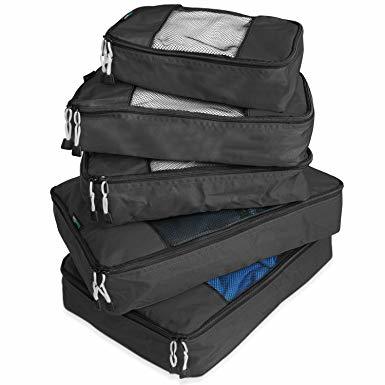 Living out of a backpack can get pretty unorganized after a while. No matter how strategic you try to be, that one pair of pants you need always seems to be sitting at the very bottom of your bag. Instead of going crazy constantly packing and unpacking your bag to find specific items, packing cubes will simplify your life. Just be consistent about what you pack in the different size cubes, and you're good to go.
#21 – Sungod Sunglasses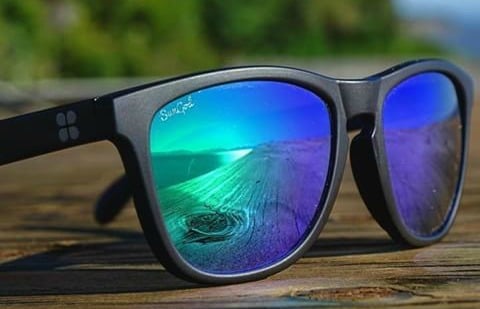 Every traveler needs a good pair of sturdy sunglasses. Especially if you're backpacking through Iceland in the summer, 24 hours of daylight means a lot of light exposure! And here at The Broke Backpacker, we always recommend Sungod Sunglasses. They are tough as nails, scratch resistant, and 100% customizable! This means you get a durable pair of shades and get to look awesome at the same time!
#22 – First Aid Kit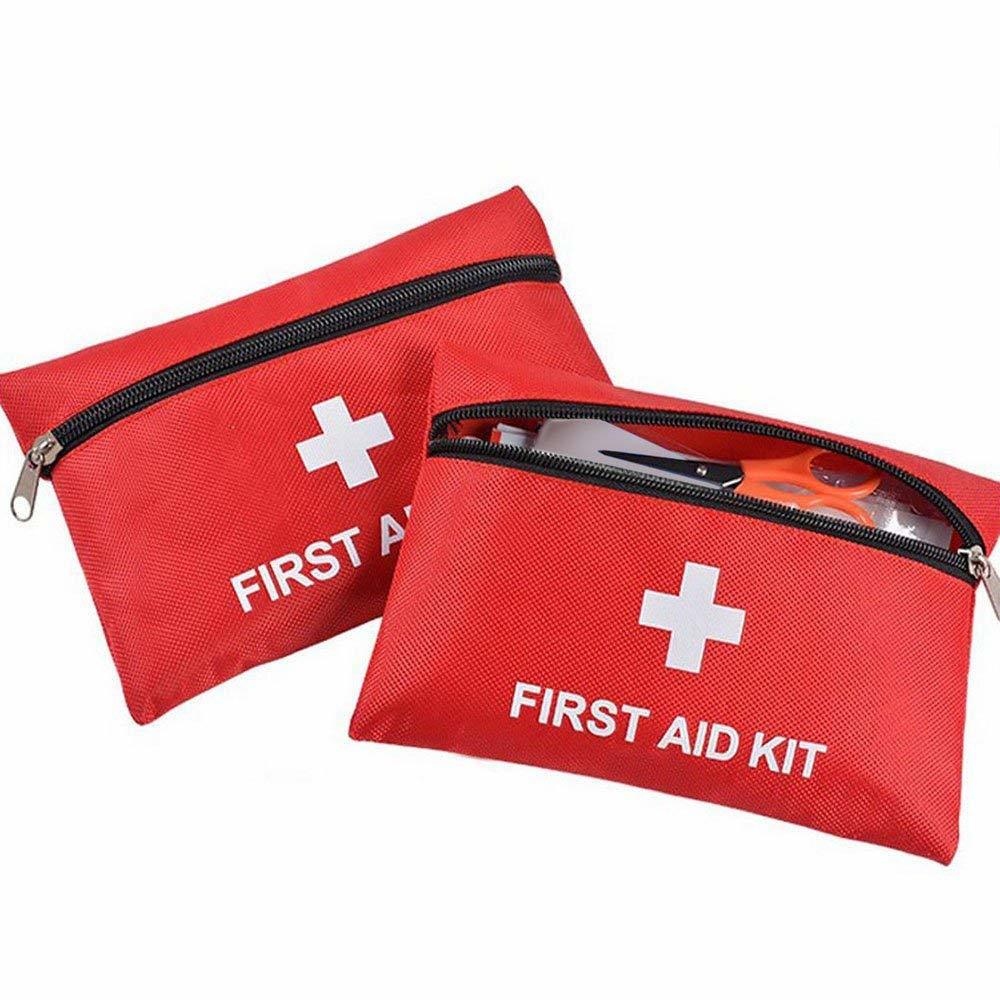 Another important backpacker staple is a small first aid kit. It's important to be prepared with the basic essentials in case you're in a remote spot (which is very possible in Iceland) or far away from anywhere you can access a bandage quickly. Also, basic painkillers, like aspirin, are only sold in pharmacies in Iceland which aren't always the most convenient to find. If you wake up with a headache, best to have aspirin – or your headache medicine of choice – in stock.
#23 – Lip Balm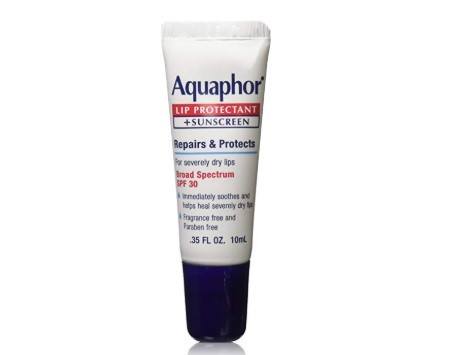 Iceland is a very windy country regardless of what season you decide to go. Of course, some days may be worse than others, but windy conditions are more likely than not. A combination of cold and wind, or sun and wind, usually leads to dry lips. Even if you're not prone to chapped lips, Iceland's weather conditions will likely leave your lips feeling dry and cracked. A good lip balm will help keep them moisturized and healthy.
#24 – Iceland Travel Book
Whether you're a fan of guide books or not, we recommend that you get one for Iceland. With so many off-the-beaten-track options that you may be driving yourself to, versus opting for a guided tour, an updated travel guide with detailed maps is very useful. Lonely Planet's Iceland Travel Guide is a traveler favorite and will give you a lot of helpful information on what to see and do, and how to get there.
What to Wear in Iceland
The term you'll hear most when preparing for what to wear in Iceland is: layers. And lots of them. That's because the weather in Iceland is pretty unpredictable year-round, and the only way to really be prepared is to pack it all on with the option of stripping layers off one at a time as needed.
First, you have your base layer (top and bottom). This is your thermal layer, meant to trap in warmth while wicking away any moisture from your skin. Wool is considered the best and is worth a little extra investment in the winter, but spandex athletic material also works.
Next, you add your middle layer(s). On the top, this is a long-sleeve shirt or sweater (sometimes both). Forget a middle layer for the bottom, as bottoms get too bulky with more than a base and an outer layer.
Lastly, you top it off with your outer layer. For the top, think a down jacket, ski jacket, or an overcoat. For the bottom, the outer layer may be jeans, but many recommend a waterproof shell, like hiking pants.
And if you're wondering how locals dress, they're likely to be quite chic and stylish. Hiking boots and ski pants aren't their daily shopping and dining out attire – sports coats, trendy jeans, and fashionable shoes are more their norm. But if hiking and braving the elements are on the top of your Iceland plans, blending in with the Icelandic youth may have to take a backseat!
Visiting Iceland in Summer
June, July, and August are Iceland's hottest months – though far from scorching – with average temps between 50-60° F. The sun is more likely to be shining, but don't dismiss the probability of random showers and windstorms coming out of the blue. Also, be prepared for 15 to 20 hours of daylight and the midnight sun (cue the sleep mask!)
You've probably safely guessed that these milder temperatures mean summer is the tourists' season of choice, aka high season. Prices are higher and things get booked up quickly, so if these months are your definite travel period, be sure to plan and book your rental car and accommodations ahead of time.
Our recommendation for how to pack for Icelandic summers is to stick to the layers mentioned above. Although temperatures can be comfortably warm, you'll encounter rain at some point (if not several points) throughout your travels. Pack soft thermals, a couple of t-shirts, long-sleeve shirt, light sweaters, water and windproof shell jacket, jeans and a pair of waterproof shell pants.
You'll want to be prepared for any sudden weather change, so don't forget a scarf, hat, waterproof gloves and warm socks. A good scarf option is a moisture-wicking one that will keep you warm and protect you from wind if needed, but also keep you dry, should you work up a sweat. It's also a good idea to pack sunscreen.
Visiting Iceland in Fall
September and October make up Iceland's fall season and when Iceland sees some of its most unstable weather with lots of wind and rain. Temperatures aren't too horrible though, with an average of 35-45° F.
Despite the unstable fall weather, there are many good reasons to consider this season as the one for your Icelandic adventure. First off, there are way fewer tourists, as September marks the beginning of the off-season. Secondly, the landscape becomes amazingly beautiful as the changing vegetation reveals stunning colors and hues. Also, if seeing the Northern Lights is on your bucket list, they begin to appear in September – heading north during this time increases your chances of catching them.
As already mentioned, weather is unpredictable but rain and wind are bound to hit on some level – best be prepared for whatever the weather decides to do. Your thermal base layers are a must, as are waterproof outer shells, like a waterproof rain jacket and waterproof hiking pants. Pack wool socks to keep your feet warm, and you'll also want waterproof gloves, a hat, and a scarf.
Depending on what season it is, you may be staying in one part of Iceland or another. Pick the most

perfect hostel in Iceland and use it as a base of exploration!
Visiting Iceland in Winter
As Iceland's longest season, many months make up winter: November, December, January, February, and March. Weather to expect includes rain, snow, heavy winds, and cold temperatures. Average air temperatures are 25-35° F, which can feel colder in windy conditions. Also, many northern roads and hiking trails are closed until June.
You'll have only four to seven hours of daylight in the winter months, less in some northern areas – and it never gets very bright. Make sure your phone has a loud alarm clock to get you up in the morning or pack one in your bag!
But if you're prepared for these conditions, there are several upsides to traveling during Icelandic winters. Again, it's low season, so fewer crowds and much, much cheaper – which is nothing for budget travelers to scoff at. These months, with their long, dark days are also the best time to see the extraordinary Northern Lights.
Also, don't dismiss the appeal of Iceland's winters – there's something surreal about sitting in a steaming geothermal hot spring while snow is falling around you. Sounds pretty magical, doesn't it?
Being prepared for winter means packing the right things to wear in Iceland. All of your layers come heavily into play; you'll want one to two sets of base layers (preferably wool), sweaters, waterproof pants, and a thicker multi-layer or convertible wind and waterproof jacket. For accessories, at least one or two warm hats, waterproof gloves, warm scarf and lots and lots of wool socks.
Visiting Iceland in Spring
The spring season is another short one in Iceland and only includes April and May. Some would argue Iceland doesn't have spring at all, as temperatures only slightly start to increase in April. The average spring temperatures are 30-40° F.
Air temps are still very much winter-like, but Iceland may see some warm days over 40°F after a period of cold and wind. Rain might be slightly less, but still, expect plenty of showers. Spring is also a favorable budget-friendlier time to travel with cheaper airfare deals and accommodations. Also, fewer crowds.
What you pack to wear in Spring will be very similar to winter. Your bottom and top base-layer garments, long-sleeve shirts, sweaters and waterproof outer layers that protect you from rain and wind. Pack your gloves, scarf, and hat, and don't forget those wool socks!
What Shoes to Pack for Iceland
Your itinerary of activities will primarily determine what shoes to pack for Iceland. Whether it's an adventure-filled plan involving hikes and glaciers, or more of a driving, pool-dipping and walking-focused tour of cities like Reykjavik, whatever pair or pairs you bring should be waterproof.
Iceland is a wet and rainy country, so you want to keep your feet dry. If you're hiking, a good pair of hiking boots will be necessary – not just for the weather conditions, but also for safety. Make sure they're comfy and roomy enough to accommodate wool socks, especially in the winter – you don't want to be without your wool socks.
If hiking isn't on your to-do list, you'll still want a comfortable waterproof shoe suitable for a lot of walking. Iceland is primarily an outdoorsy destination, so you'll be doing a lot of walking and exploring out in the elements regardless.
It's also a good idea to pack a cheap pair of light flip-flops for pool hopping and thermal bath pampering sessions. Just be sure to have something very warm to jump into when coming out of the water!
If you plan on doing some night out on the town in Reykjavik, where the real party starts at 2am and after, consider a dark-colored warm boot with a bit of fur – for a little touch of panache!
Females – What to Pack for Iceland
Ok, gals, let's talk about some lady-focused items to consider when preparing what to pack for Iceland!
For Fashion
As with all clothing selection for adventure travel: function before fashion. But this doesn't mean you can't pack a few items that will dress you up a notch from the "hi, I'm a backpacking tourist that's been out hiking all day" look. Especially if you plan to hit up the nightlife in Reykjavik, you'll feel out of place among the in-vogue locals. Pack a pair of skinny jeans, a fitted sweater, and a fur-lined vest. Not only with these items glam up your look when not covered up by a huge waterproof jacket, but they'll also easily serve as functional layers for everyday use. Might feel nice to blend in a little!
Pack accessories that keep you safe!
Infinity scarves are chic and classy, but some even provide a hidden pocket to keep your valuables.
The Active Roots Zipper Scarf is your run-of-the-mill infinity scarf but with a hidden pocket that's big and sturdy enough for a night's cash, your phone, a passport and (hell with it) some snacks too!
For Warmth
No matter what the season, you'll want to pack a hat for Iceland. There are so many cute winter hat options for women – from patterned knit hats to chunky pom-pom beanies – you can't go wrong. But for the sake of not always looking the same in all your pictures, we recommend packing more than one head-warming option. A fashion winter favorite is a fleece-lined headband. These are great because they keep your ears warms, plus you have more hairstyle options than with a regular beanie, like a high ponytail or high messy bun. Mix up your look a little without sacrificing warmth!
Males – What to Pack for Iceland
Guys, you too should consider special packing items for heading off to Iceland:
For Fashion
Same as with the ladies, you don't want to be limited to sweatshirts, fleece jackets, and hiking pants for hitting up the town. The bar scene in Reykjavik is overall laid back, but Icelandic men are just as fashionable as the women, so best to bring a couple of dressier options. Pack a collared long-sleeve shirt that can be worn underneath a classic, shallow v-neck or crew sweater with a pair of jeans. If you're a club-goer, keep in mind that nightclubs have a dress code – no sneakers, sweatpants or hiking gear.
For warmth
European men wear scarves, and for good reason – you need one! With the right one, they also add an instant touch of fashion. Forget the idea that scarves are only for women and pack a warm scarf that will keep your neck area warm and protected. If you want an alternative to a traditional scarf, a fleece neck gaiter is a good choice.
You'll need a hat, and any knit beanie for summer months or wool beanie for winter will work. But, if you haven't considered an ushanka hat (you know, those Russian style ones), you may want to! For winter, these fur-lined water-proof hats will keep you warm and dry in any weather conditions.
Starting to think about what you're going to do in Iceland? Plan your trip

backpacking in Iceland using our complete insider's guide, which is complete with tips, tricks, itineraries, and then some!
What NOT to Pack for Iceland
Iceland conditions require many clothing-type items that take up a lot of space in your travel bag, so here's what NOT to pack for Iceland to make you some room:
Don't bring an umbrella. Yes, your chances of encountering rain during your travels are very likely, but the rain in Iceland tends to fall sideways from the sky, not straight down, so an umbrella won't keep you dry anyway!
Don't pack heavy things. Other than a guide book, leave reading books at home and opt for a lightweight e-reader. Don't bring extra appliances, like hairdryers, that will just take up space.
Don't bring expensive valuables. As mentioned, Iceland is extremely safe, but losing items along the way is easy to do. Definitely bring necessary electronics and photography equipment, but leave nice jewelry and valuables behind.
The Best Backpack to Pack for Iceland
With such diverse landscapes and weather conditions, Iceland backpacking travel requires having a travel bag that's versatile and durable enough to handle any environment it's thrown into. Look no further than the Nomatic Travel Bag.
If you'd like to know why we recommend the Nomatic bag as the best backpack for Iceland, let us tell you! First off, it's made of heavy-duty material that's waterproof, so that's a definite plus for the Icelandic elements. It also has a brilliant strap system that lets you carry it backpack or duffle bag-style – plus even more cool straps, like detachable waist straps and sternum straps, to help ease the load when things start feeling too heavy.
All those layers, sweaters, wool socks, boots, scarves, gloves and hats can quickly take up a lot of space, but with the 40L Nomatic travel bag's smart design, they've managed to build in awesome pockets and compartments that help make room for a lot more than you'd get in other backpacks. And not to worry, it's still carry-on size, so no need to spend on extra baggage fees.
Once you see how well the Nomatic holds up in Iceland, you won't be disappointed. And we're pretty sure you're going to love this thing as much as we do!
Final Thoughts on What to Pack for Iceland
Ok, you amazing Iceland-bound adventurers, there you have it! Your complete guide for what to pack for Iceland with our top-24 needs list, a seasonal breakdown with tips on how to pack accordingly, special packing tips for our female and male friends, what NOT to bother packing, and the best travel bag to get you through Iceland.
The ever-changing, unpredictable Icelandic conditions probably have you worried about fitting everything you need in on bag, but don't fret. Stick to a few items in the layering tiers we discussed, get yourself an awesome multi-purpose weatherproof jacket, and a great pair of shoes. Then check off your most essential items from the packing list we provided, and you're all set. Now get out there and enjoy some of those Nordic wonders!
Also – don't forget to sort your travel insurance! We've put together a roundup of the best travel insurance for backpackers, or if you're low on time, get a quote from World Nomads now, our favourite travel insurance provider.
Yay for transparency! Some of the links in this post are affiliate links. This means that if you book your accommodation through the site, The Broke Backpacker will earn a small commission at no extra cost to you. Your support helps me keep the site going.
---
Need More Inspiration?
Like this post? PIN ME!!!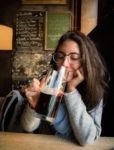 Writer and Editor, Ana Pereira is a California native, inspired by Earth exploration and introspection. Recently, she spent several months exploring Africa and South Asia. She spends most of her "down-time" out in the wilderness, climbing, hiking, and beyond, and is feverishly passionate about travel and health.