Iceland is – without question – a majestic country. You're never far from sweeping vistas, stunning waterfalls, or active volcanoes. It is a stark, beautiful landscape that offers the intrepid explorer plenty of opportunities to get off the beaten trail and into some adventure.
If the country isn't on your bucket list, it should be, and this guide will show you why. But you need to get there soon! Tourism is booming in Iceland, and there will no doubt be some cultural fallout as the country adjusts.
You'll want to get there before the magic is diluted. Here is a budget guide to backpacking Iceland!
Plan to travel to other Scandinavian countries? Check out our epic Scandinavia Travel Guide for travel tips on traveling Scandinavia on a budget, top things to do, places to visit, itinerary advice, and more!
Where to Go Backpacking in Iceland
You can spend weeks and weeks exploring Iceland's otherworldly landscapes, soaking in the geothermic hot springs, trekking through the highlands, exploring the fjords by stand-up paddleboard, partying in Reykjavik, and chasing waterfall after waterfall.
Generally, however, the main route for tourists, especially for the first time, is Iceland's Ring Road: Iceland's one highway that loops around the entire island. To get off the beaten path, you just have to head to the northern part of Iceland (many tourists using the 7-day layover do not make it here or have to drive through quickly).
Then there's the backcountry hiking in the highlands in the middle (only accessible in summer) and the most remote part of Iceland, the western fjords.
Best Travel Itineraries for Backpacking Iceland
Below we have covered the best travel itinerary for Iceland: the Ring Road! With more time, you can also tack on the eastern fjords, western fjords, and highlands; however, you need a 4wd vehicle to reach these places. The ring road was built for 2wd cars.
Backpacking Iceland 10 Week Itinerary: The Ring Road
Of all the Iceland backpacking trails on offer, this is the quintessential one. With ten days you can see a lot of Iceland. While this itinerary is possible in less time, keep in mind there is so much to see in between destinations that the more time you have, the better!
Furthermore, you can do this itinerary in either direction since it's one big circle! There's no right or wrong way, but for the sake of simplicity, we're going clockwise for this itinerary.
Starting in the trendy capital, Reykjavik, make your way to counterclockwise to Upper Borgarfjorour where you can explore the countryside and lava tubes.
Next, head Stykkishólmur, a village overlooking the bay.
If you have more than 10 days, you can add on the Snaefellsnes Peninsula for horseback riding, coastal trail hiking, and glacier tours! Snaefellsnes National Park has a lot of hiking options, bird cliffs, volcanic craters, lava tubes and beautiful flowers. Go to Öndverdarnes for whale-watching tours and puffin viewing (in July/August).
Continuing north, head to Tröllaskagi for beautiful views of mountains and deep valleys. Myvatn region is home to a lake and volcanic craters. The Town Höfn to the east is a good base to visit the ice cap at Vanajökull.
Next visit Vík, a basalt-columned beach where you can view puffins!
From here, you can hike in the highlands, or continue west and add on the two impressive waterfalls, Skógafoss and Seljalandsfoss, and finally end with the Golden Circle (see the itinerary below).
Backpacking Iceland 5 Day Itinerary: The Golden Circle
This is a popular itinerary for anyone visiting Iceland for less than a week, which is now quite common due to Wow Air's affordable lay-overs.
First, make the day drive out to Skógafoss and Seljalandsfoss, Iceland's most famous waterfalls!
The Golden Circle is, as the name suggests, a loop around drive close to Reykjavik. The drive takes you to Iceland's most famous waterfall, Gullfoss where you can view its spectacular double cascade.
Next, visit the famous Geysir, another one of Iceland's most famous tourist attractions.
Next, head to Pingvellir National Park to see the continental plates tearing apart. This is where you can actually dive between two continental plates!
An awesome add on to the standard, tried and tested Golden Circle tour is a day trip to Svínafellsjökull glacier tongue. The glacier was used as a Game of Thrones location so is a must visit for fans of the show.
Places to Visit in Iceland
Backpacking Reykjavik
Reykjavik is where you will be kicking off your backpacking adventure in Iceland unless you've bucked the trend and come to shore via boat. The capital city is quaint, cozy, and charming. The city is utterly charming and compact so it kinda doesn't matter where you stay in Reykjavik although if you can get near to the centre, then do.
There are plenty of local shops to explore, some great restaurants to grab some food at, and come quirky places to visit like the Icelandic Phallological Museum, aka the penis museum.
One to two days is all you'll need in Reykjavik, as the population is only 120,000. Be sure to spend some time walking the city streets, trying the local food of Iceland. If the idea of whale blubber doesn't delight your taste buds, you'll be surprised to hear that vegan Reykjavik is a huge scene. Perfect for those less venturous.
Book Your Reykjavik Hostel Here!
Backpacking the Golden Circle
The Golden Circle is the popular tourist route just outside the capital of Reykjavik which includes Gullfoss, the geyser Strokkur, and Þingvellir National Park. These are considered a must see on every backpacking Iceland itinerary, though they are also most "touristy" sights in all of Iceland.
While you should still visit each you will want to budget your time – there are much more intimate sights to see while backpacking Iceland that are equally as stunning! To avoid the crowds, get there early! Laugarvatn is a popular resting spot among backpacking travelling the golden circle, check out Heradsskolinn Hostel while you're in the area!
Book Your Laugarvatn Hostel Here!
Backpacking Seljalandsfoss
Seljalandsfoss lays just east of Reykjavik as you approach Vík on the main highway. It is the main bus stop and tourist draw, so it can get quite busy but is definitely a site you should not miss.
What sets this 60m waterfall apart from the numerous waterfalls across Iceland is that you can walk in behind it for an interesting perspective. This is one of the few waterfalls that has a tourist booth, selling souvenirs as well as some food.
Backpacking Vík
The village of Vik is a noteworthy stop on any backpacking trip through Iceland due to the glistening black sand beaches that line the coast. Where there aren't beaches there are scenic cliffs, often enveloped in fog. These are home to Iceland's most sought-after bird: the puffin! Hike up the nearby hill (where a small church is located) for a better view of the area.
Backpacking Skógafoss
Another noteworthy waterfall while backpacking Iceland is the Skógafoss. Its width and height make it a rather picturesque sight. The mist that forms at the bottom also leaves an almost-permanent rainbow, which can make for some great photos. Legend has it that there is treasure hidden at the base of the waterfall, so keep your eyes peeled. At the base is a restaurant, small hotel, and camp ground. Skógafoss is also a starting point for an epic 30km hike that takes you over glaciers and between two volcanoes: the Fimmvörðuháls Trail.
Hike The Laugavegur Trail and Fimmvörðuháls Trail
If you are driving the Ring Road you really need to get out of the car to experience Iceland. You can't truly get a sense of the place until you start trudging over its Martian landscape. There are tons of short hikes in every town and village, but if you have the time (and are up for some adventure) then I suggest doing these hikes.
The trekking starts in the gorgeous geothermal paradise, Landmannalaugar. The area is getting to be world known for its multicolored rhyolite mountains and warm hot springs that locals have enjoyed soaking in throughout the centuries. The scenery is filled with great contrast and colors as the hike takes you into the highlands.
If you hire a local guide you will find them to be super knowledgeable and will tell you the history of the flora and fauna. You can spend your night in mountain huts or camping (whichever you prefer) in remote and beautiful locations.
The locations include gorgeous places like Alftavatn, Hrafntinnusker and Thorsmork.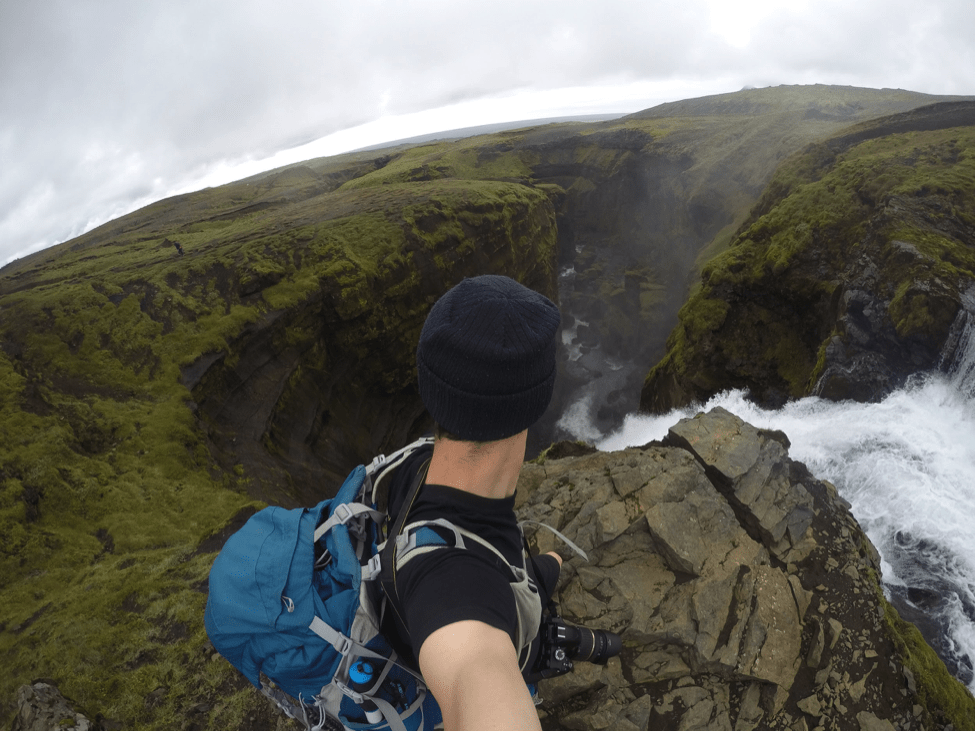 If you are not traveling with a tent while backpacking Iceland, there are huts you can stay in along the way and in the national park however having a tent will give you a lot more options and help save you some cash; Check out this post for a breakdown of the best tents to take backpacking.
Backpacking Seyðisfjörður
This town is a quaint, charming little speck on the east coast. It has quite the artistic community, and is known to be something of a bohemian village, pretty popular amongst travellers backpacking Iceland.
What I found most stunning, however, was the drive into the town. The road was a winding, gravelly incline that provided some incredible views.
Coasting down the mountain into town was a memorable moment. Give it a try! There are also some nice hikes in the area if you want to stretch your legs.
Backpacking Svartifoss
What do you know, yet another waterfall! Located near Skaftafel in one of Iceland's three national parks, Svartifoss is surrounded by dark black columns that give it a rather ominous look.
The park itself is also worth exploring, as it covers approximately 14% of Iceland itself. There are areas designated for camping, as well as hiking trails throughout. Stop in at one of the visitor centres for additional info, maps, or to book a guided tour.
Most backpackers tend to stay around the Hvolsvollur area as there isn't much for accommodation around Svartifoss
Book Your Hvolsvollur Hostel Here!
Backpacking Jökulsárlón
A definite must in any backpacking Iceland itinerary is a stop at this glacial lake. Located in southeast Iceland, on the outskirts of Vatnajökull National park (the park where Svartifoss is located),
Jökulsárlón offers an up close and personal look at the melting glacier Breiðamerkurjökull. With icebergs floating along the waters, and with some beautifully photogenic colours, this is a great place to relax and explore. Keep an eye out for seals, who often feed in the area before winter.
If you want to get off land and into the glacial lagoon you can take a zodiac tour. You'll learn a lot of really neat info about the glacial lake, though the price might be steep for the budget traveller (8500ISK). Not sure if it's for you? Check out a review by bloggers Justin and Lauren.
Backpacking Dettifoss
Considered the most powerful waterfall in Europe, Dettifoss is a really incredible sight. The roads getting here are a bit tricky, as they are in very poor shape, so you'll need to drive slow and budget some extra time. Once you arrive you won't be able to cross over from one side to the other, but both sides offer some incredibly gorgeous views so you needn't worry too much.
There are no railings along the cliff so you can get dangerously close to the falls. I found this to be a really great place to just kick back and enjoy the view. A must visit while backpacking Iceland.
Backpacking Mývatn
In between Dettifoss and Goðafoss lies Lake Mývatn, a scenic area worth visiting if you are into hiking – or Game of Thrones. The lake, and many locations nearby, have been featured in the HBO show and there are some G.O.T tours that you can book!
There is also a geothermal lagoon (Mývatn Nature Baths) which you can soak in after hiking the area. Worth a quick stop nearby is Hverir, a geothermal area with numerous smoking and bubbling craters. The place reeks a bit, but is a neat pit-stop.
Backpacking Goðafoss
A stone's throw away from Dettifoss is yet another majestic waterfall: Goðafoss, Waterfall of the Gods. Naturally, anything titled "…of the Gods" is probably worth adding to your itinerary, and Goðafoss is no exception.
It's located right near Akureyri, one of the larger cities in Iceland, so it's quite easy to access. Because it is located near both Mývatn and Dettifoss, you can likely visit all three in the same day.
Backpacking Akureyri
Akureyri is one of the few urban areas that you will find while backpacking Iceland. It's located along the northern coast, right in the middle of the island, and offers up a chance at getting back to modern life if you've been semi off the grid as you explore (though if you've been enjoying your low-key living then consider passing through).
While it's predominantly a fishing centre and port, the cozy city has everything you need. Even if you're just passing by, it's a good place to stock up on groceries or any other harder-to-find items.
Akureyri is quite small and easy to stroll around. Consider visiting the old Catholic church (built in 1912) or take a hike along any of the overlooking hills for some great views.
Book Your Akureyi Hostel Here!
Backpacking the WestFjords
Situated in the north-west corner of Iceland, the west fjords make up a HUGE chunk of the island. If you only have 7 or so days then you will likely skip this section as you will want a day or two just to drive the coasts and take in the gorgeous scenery. Very few travellers explore the west fjords while backpacking Iceland, so you will meet much less people here (except during Puffin season, as the Latrabjarg Peninsula is one of the prime Puffin-viewing areas).
Hike the Snaefellsness National Park
On my last day of backpacking Iceland, I had the opportunity to park my car by the ocean and spend the day hiking up the mountains and volcanoes near Snaefellsjokull. The wind was sharp and unrelenting, the sheep trails we followed- challenging and rewarding. The highlight, however, was when we reached the glacier. Trudging around a glacier, all alone on a volcano, is truly a unique experience. Words really can't do it justice, but it was the perfect way to end my adventure. Don't miss the national park if you're in the area!
You can book glacier-walking tours if you are feeling adventurous, though they aren't cheap. Ranging from a few hours to all day, glacier hikes can cost anywhere from 10,000-40,000ISK. You can hike up to the glacier yourself and explore it on foot, however, you need to be VERY careful. There are plenty of deep crevasses that will end your backpacking adventure very quick!
Backpacker Accommodation in Iceland
Hostels, guest houses, hotels & Icelandic home stays are your best bet for accommodation whilst backpacking Iceland. Prices vary depending on vary depending on the location & the time of year you visit.
A lot of the best hostels in Reykjavik and Iceland are a bit pricey, but they offer good value.
If you're doing some trekking, it's also a good idea to pack your camping hammock & sleep for free, only in the summer of course, unless you want to freeze your ass off in the sub zero temperatures at night.
Couchsurfing: Surprisingly common couchsurfing is the cheapest way to backpack Iceland. The locals are incredibly welcoming, curious and always up for a good time.
Hostels Accommodation: Hostels and Guesthouses (or BnB's) are your next cheapest option in Iceland. Hostels are really only found in the main city of Reykjavik although more are starting to pop up around the ring road. Out with the city, BnB's or Guesthouses are your cheapest option. Expect to pay around $35 – $40 a night. Check out the awesome Loft Hostel in Reykjavik.
Splurge Accommodation: It's always nice to treat yourself after a long hike, or enjoying sleeping in privacy after weeks on couches and dorm rooms. Iceland has plenty of hotels and apartments quickly popping up around the tourist ring road. Expect prices to start from ninety dollars a night for a basic hotel. The coolest hotel in Iceland is definitely the Viking Hotel.. seriously, if you're going to splurge, do it here.
Airbnb in Iceland: Often cheaper than the pricey hotels, but still offering more privacy than a hostel. AirBnB is wicked, I've used it all over the world and even in the most rural of areas! Iceland was no different.
Beautifully designed and very affordable, this apartment has our vote for the best Airbnb to stay at if you're in Reykjavik for the first time. The location couldn't be better – you are central to all of the main spots, restaurants and convenient stores.
The apartment is on the ground floor of a historic house with easy access and lots of parking options around.
Book Your Iceland Airbnb Here!
For more inspiration, check out our epic write up on the best hostels in Iceland here and find out where the best places to stay in Iceland are so you can be as close as possible to the attractions (or parties for that matter).
Where to Stay in Iceland

| Location | Accommodation | Why Stay Here?! |
| --- | --- | --- |
| Reykjavik | Loft Hostel | This eco hostel was named the Best Hostel in Iceland at the 2015 Oscars. Here the beer is cold & cheap! Get social on the lovely terrace while taking in the breathtaking city view |
| Akureyri | Akureyri Backpackers | These are possibly the best bathrooms I have ever seen a hostel. This hostel is immaculate & modern. They even have a free sauna! |
| Keflavik | Base Hotel | Budget accommodation, super close to Keflavik International Airport. Perfect gateway to explore the hidden gems of the Reykjanes Peninsula. |
| Snaefellsbaer | The Freezer | This is a  great backpacker hostel, with live music, stand up comedy & open mic nights. It's got a good social vibe & super friendly staff. |
Camping in Iceland
On your Backpacking adventure through Iceland you will more than likely head off the beaten track and into the Icelandic wilderness. That is after all where the real adventure is! Camping in Iceland is a broke backpackers best friend not only does it mean you'll sleep under the stars, see Iceland's northern lights but many camping spots are free!
Perfect for travellers that like spontaneity; there's over two hundred campsites around Iceland and you don't have to book in advance for any of them! The campsites have everything you need from charging points to warm showers. If you like to venture off the track and into the wilderness well rejoice travellers!
Wild camping in Iceland is allowed all over except close to residential buildings, protected areas, and on cultivated land (i.e. fenced of grass field is also cultivated land). So you want to camp in Iceland next to a waterfall, away from towns to get the best view of the northern lights or on top of a mountain? Go for it!
Camping in Iceland will save you a ton of money on accommodation and guess what? You can still get all the comforts that hostels offer. But how you ask? Iceland has LOADS of public swimming and heated pools, perfect to take a dip in and freshen up. Iceland has no water shortage so lay back and enjoy my friends.
Some of these pools are free but others will charge up to five dollars for a dip, a reasonable cost of not repelling people with your smell… Miss your wifi, need to charge your phone or just want some soda whilst camping in Iceland?
Well hit up the gas stations. They are dotted all over the place and offer free water, will charge your devices and of course, supply the junk food to keep you going.
I have camped all over the world and honestly, I would take a tent over a hostel any day. So people, grab your tent because camping in Iceland is incredible.
Top Things to Do in Iceland
1. Drive the Ring Road
This is one of the most iconic road trips in the world! With so many beautiful sights along the way, you have to drive at least part of this highway!
2. Watch the Northern Lights
If you happen to be in Iceland from September to mid-April you will likely be able to catch one of the most incredible sights in the world: the Northern Lights. While they are best seen in a secluded area without light pollution, I happened to see them in downtown Reykjavik – so keep your eyes peeled.
If you are arriving in late August or early May you may still have a shot at catching them, so ask some locals when you arrive. Hostel and campground staff, as well as Airbnb and hotel hosts, will be able to tell you if you've got a shot. I've had the privilege of seeing them twice in my life, and I can say without hesitation that they are experiences I will never ever forget.
For the best chance of seeing the Northern Lights, it's worth booking a tour that takes you out to sea as this is where there is the least light pollution – you can book Northern Lights tours with Travelade.
3. Bird watching: Puffins!
Puffin season falls between mid-May and mid-August. If you happen to be backpacking across Iceland during that time (find out more about the best time of year to visit Iceland) then you'll be able to go out and spot some of these cute little things. If you're big into birds then you will want to arrange a proper tour with a company that can take you out to the best sights (likely by boat).
The casual observer can try their hand at spotting them along many of Iceland's cliffs, and you can always ask the locals where you are staying for some advice. The largest populations are found on the Westman Islands, and other sizeable colonies can be found in the West Fjords and Borgarfjörður Eystri on the east coast.
Definitely don't miss seeing puffins on your trip as they're threatened due to climate change and overhunting.
4. Hike the Laugavegur and Fimmvörðuháls Trail
This 5 day trail takes you through the beautiful highlands of Iceland.
5. Go Whale Watching
You can go whale watching almost anywhere in Iceland, though most tours run out of the south (Reykjavik) or the north (Akureyri). The prime season is between April and September during which there are over 20 different types of whales you can spot. You can find some of the best value whale watching trips at Travelade.
6. Walk on a Glacier
7. Scuba dive between two continental plates
Most tours last a few hours and cost around 10,000ISK. If you're brave enough, why not jump in with the whales and go scuba diving in Silfra!
For an adventure with a difference, join an experience Icelandic fisherman and head into the highlands on a fishing trip.
Iceland Travel Tips
Below I have covered a lot of essential information for backpacking through Iceland, such as costs, how to get around, and more!
Best Time to Travel in Iceland
As its name suggests, Iceland is quite cold outside of summer. Hell, it's cold during summer, but during summer you have long days (24 hour days in June), more sunny days, and less rain. That said weather in Iceland is unpredictable, and you can always get clouds, rain, sun, or wind, sometimes all in one day.
You can also see puffins in July and August! While summer has the most reliable weather for trekking, diving, and spending times outdoors, it's also the most expensive time to visit Iceland, and many of the big attractions are quite crowded.
If you are just planning to road trip around the Ring Road (not attempt any multi-day/week hikes, then traveling outside of high season is a great time to backpack Iceland. April-May and September-October can still have sunny days.
Winter can also be a great time to visit Iceland if you are prepared for the snow and cold because you have a good chance of watching the Northern Lights! Plus, there is something beautiful about Iceland in winter! There are many parts of the island, however, that are inaccessible at this time.
What to Pack for Iceland
On every adventure, there are six things I never go traveling without:
1. Security Belt with Hidden Pocket: I never hit the road without my security belt. This is a regular looking belt with a concealed pocket on the inside – you can hide up to twenty notes inside and wear it through airport scanners without it setting them off. This is hands down the best way to hide your cash.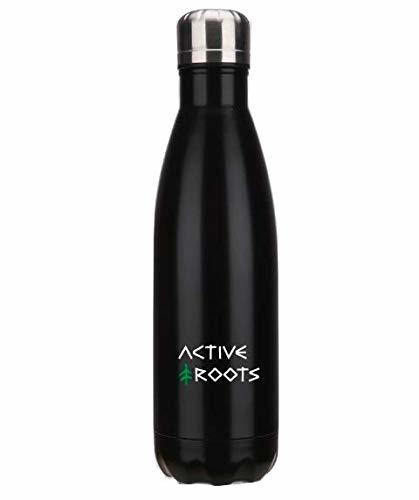 2.Travel Water Bottle: Always travel with a water bottle – it'll save you money and reduce your plastic footprint on our planet. AR bottle are tough, lightweight and maintain the temperature of your beverage – so you can enjoy a cold red bull, or a hot coffee, no matter where you are. For every AR bottle sold, we donate 10% to PlasticOceans.org – an initiative to reduce plastic in our oceans!
3. Microfibre Towel: It's always worth packing a proper towel. Hostel towels are scummy and take forever to dry. Microfibre towels dry quickly, are compact, lightweight and can be used as a blanket or yoga mat if need be.

4. Headtorch: Every backpacker should have a head torch! A decent head torch could save your life. If you want to explore caves, unlit temples, or simply find your way to the bathroom during a blackout, a headtorch is a must. Currently, I'm using the Petzl Actik Core rechargeable headlamp – an awesome piece of kit! Because it's USB chargeable I never have to buy earth polluting batteries.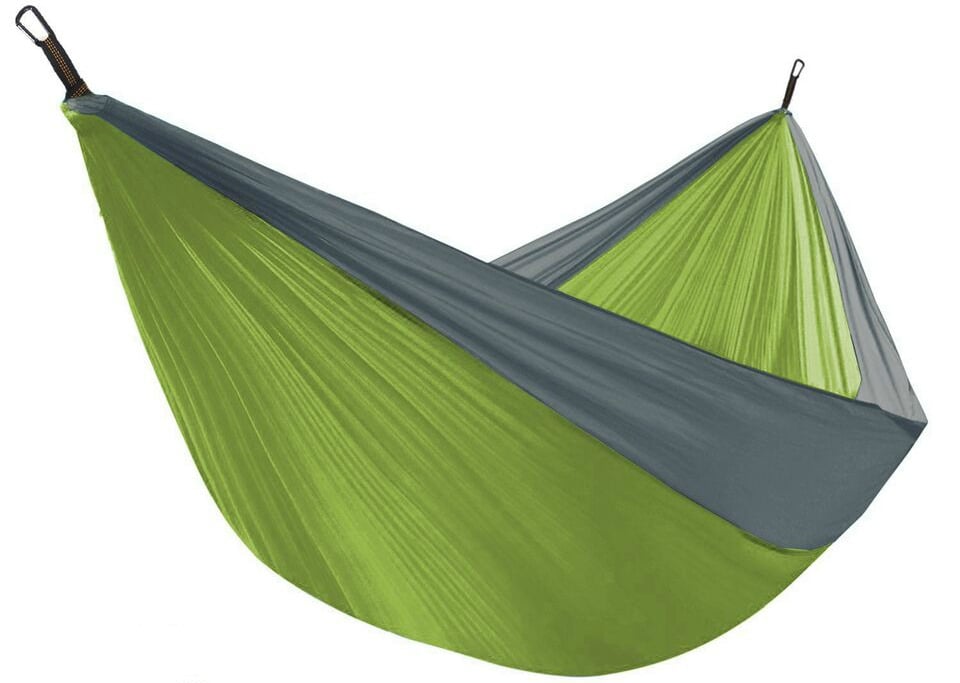 5.Hammock: Taking a tent backpacking is not always practical but hammocks are lightweight, cheap, strong, sexy (chicks dig hammocks) and allow you to pitch up for the night pretty much anywhere. Right now, I'm rocking an Active Roots parachute hammock – it's light, colourful and tough.
6. Toiletry Bag: I always travel with a hanging toiletry bag as it's a super efficient way to organise your bathroom stuff. Well worth having, whether you are hanging it from a tree whilst camping, or a hook in a wall, it helps to have quick access to all your stuff.
For plenty more inspiration on what to pack, check out my full backpacking packing list.
Look Awesome, Do Awesome!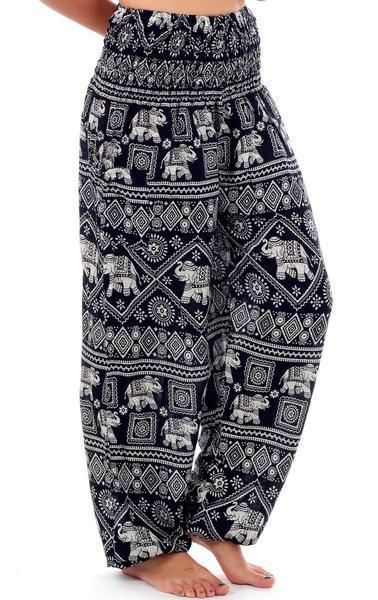 Want to embrace the hippy backpacker style and look?
Active Roots hippy trousers
are chic, comfortable and perfect for yogis, backpackers and adventurers alike. Help us
support the elephant conservation centre in Laos!
10% of your purchase goes towards saving the Asian elephant population so you can look awesome, feel awesome and do awesome – all at once. Pretty fucking awesome right?
Use the code ' TBB10 ' for 10% off your order.
The Best Travel Backpack?!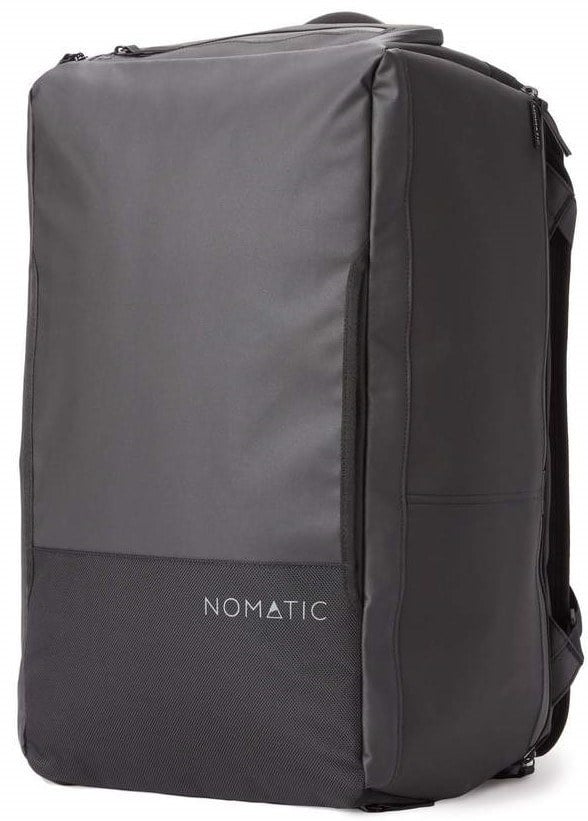 Pssssst! Not picked the perfect travel backpack yet? The Broke Backpacker team has tried out over thirty backpacks this year! Our favourite carry on backpack is the Nomatic Travel Bag.
Read our full review!
Iceland Travel Phrases
Okay, it's no secret that the Icelandic language isn't easy to learn, let alone pronounce! That said, even though most people speak perfect English, if you know a couple Icelandic travel phrases, your efforts will always be appreciated!
Hello – Sæll
How are you? – Hvað segir þú?
What is your name? – Hvað heitir þú?
Thank you – Takk [tahck]
Where is the bathroom? – Hvar er klósettið? [hvar er kloh-settith]
How much is this? – Hvað kostar þetta?[hvath koster thetta]
No plastic bag – Engin plastpoki
No straw please – Nei strá vinsamlegast
No plastic cutlery please – Engin plast hnífapör vinsamlegast
Where is? – Hvar er? [kvar er]
Beer – Bjór
Books to Read while Traveling Iceland
The Backpacker Bible – Get it for free! Learn how to ditch your desk and travel the world on just $10 a day whilst building a life of long-term travel with an online income. To inspire and help the next generation of Broke Backpackers, you can now grab 'How to Travel the World on $10 a Day' for free! Get your copy here.
Iceland: Land of the Sagas: Written by the awesome, Jon Krakauer who circumnavigatedIceland in summer and winter, finding tales of monks and Vikings, outlaws and adventurers, trolls and witches. While touring and photographing, they discover the myths and legends of Iceland's stirring history while having some incredible adventures!
Tales of Iceland: Running with the Huldufólk in the Permanent Daylight: This book is hilarious! A group of American students hitting the road to Iceland to find the "supermodels that work at mcdonalds". Read about their hilarious adventure partying, getting lost, offending the locals and getting into ridiculous situations. This is a real life, real good read if you like dark humour like me.. you will literally be howling with laughter!
Iceland, Defrosted: Follow an Englishman's adventure around Iceland. Less about wars over cod, flight-halting volcanoes and globe-shattering financiers. More about relaxing in natural hot pots, sharing barbecues in howling winter storms and eating waffles and rhubarb jam while watching playful Arctic foxes.Pretty much every backpackers ideal adventure…
The Sagas of the Icelanders: Want to get some Icelandic stories from the locals but struggle with the language? Well check this book out. A book of stories from locals in Iceland throughout the ages. Talking about the myths, culture, history and landscape of Iceland. A must read for the curious out there..
Viking Age Iceland: The vikings fascinate me, it's one of the reasons I travelled to Iceland in the first place to be honest. I couldn't put this book down before heading on my backpacking Iceland adventure. Want to know about the feasting, farming, the power of chieftains and the church, marriage, and the role of women. Or get lost in the world of blood feuds and violence? This history book will keep you reading, seriously guys, it's awesome!
Iceland (National Geographic Adventure Map): I freakin' love these maps! So good to use when exploring the wilderness in Iceland. It is also tear proof and waterproof; great when it's pouring with rain and windy as hell!
Frommer's EasyGuide to Iceland: For anyone backpacking Iceland that wants to get off the beaten track and have some true adventure. This is an awesome guidebook, I used it constantly when travelling Iceland. Written by Nicholas Gill an incredible journalist who has written many pieces about Iceland for the likes of national geographic. So you know this guidebook is going to be epic!
The Little Book of Icelandic; On the idiosyncrasies, delights and sheer tyranny of the Icelandic language: The Icelandic language is a mystery to me, I honestly, can't wrap my tongue around it. But this book is amazing, you'll learn some fun slang words and of course, cheeky words and phrases. But it gives a humorous look on language, culture and history of Iceland. Seriously good book.
Useful Apps for backpacking Iceland
vedur.is is a weather website but they also have an awesome app. This App is brilliant, the weather updates regularly and it is pretty spot on to be honest!
XE Currency – My go to currency app when travelling, you will definitely need this when backpacking Iceland, to keep an eye on your bank balance. If not, you have better maths skills than me!
Google Translate – This app helped me out BIG time, especially when exploring the rural areas not yet blessed with English signs. Working offline you don't have to worry about a huge data bill. It won't necessarily help you learn the language but it's great for practical and quick day to day scenarios.
Maps.Me – The most useful app you will ever download. Download the full map of the country before you go and use it offline while you backpack Vietnam. No data used and minimal amount of time getting lost means more time for fun stuff!
uTalk Go – So you want to learn Icelandic? Well Good luck. Thankfully uTalk Go is the backpacker's secret weapon when it comes to learning languages, or at least, trying. I cannot recommend uTalk Go enough. I've used this all over the world whilst travelling and with over 130 languages currently available, it's the perfect sidekick.
HIDE.ME– I always have a VPN ready to go on both my phone and laptop, I personally use Hide.Me which is one of the fastest and most reliable options out there. This particular VPN allows for up to five connections which is handy for keeping all your devices connected. No need to purchase multiple VPN packages.
Staying Safe in Iceland
From a crime and theft perspective, Iceland is one of the safest countries in the world. When we talk about staying safe in Iceland, we are discussing driving and hiking safely in Iceland.
Double Check Your Roads: Unless you have rented an off-road vehicle, "F-Roads" in Iceland will be off limits. However, just because a road isn't labelled an F-Road doesn't mean it will be smooth. We encountered a handful of bumpy roads, including one INSANELY bumpy road en route to Dettifoss. These roads can really chew up your car. Be aware and drive carefully!
Watch the Weather: Iceland is known for its fickle weather and conditions can change rapidly. The fact the island is littered with active volcanoes, you may want to give some thought to staying safe. Especially if you are hiking; make sure you pack for all conditions and check the weather forecast before embarking on a hike.
Be Connected: I wouldn't normally recommend being connected whilst travelling, but Iceland is a vast wilderness. Having mobile/data access is a great way to be prepared for emergencies. It will allow you to contact emergency services, as well as check the weather and keep up-to-date about ongoing emergencies. (There was an earthquake when I was there, which led to a volcano eruption warning. I wouldn't have known about any of that if it wasn't for our data access.)
Check out Backpacker Safety 101 for tips and tricks to stay safe whilst backpacking. Pick yourself up a backpacker security belt to keep your cash safe on the road. Check out this post for plenty of ideas on ingenious ways to hide your money when travelling.
I strongly recommend travelling with a headlamp whilst in Iceland (or anywhere really – every backpacker should have a good headtorch!) – check out my post for a breakdown of the best value headlamps to take backpacking.
For emergency services in Iceland, dial 112.
Want to save the world and stay hydrated? Single-use plastic bottles are a huge threat to the oceans and planet – Be a part of the solution and invest in a
filter water bottle
.
The GRAYL GEOPRESS water bottle is the ONLY all-in-one filter water bottle setup you'll need. We use it on our own adventures to purify often nasty looking water and it does a beautiful job – we have yet to get sick! This is what the whole Broke Backpacker team uses- in mountains, cities, jungles – we love it – it's a total game changer
Sex, Drugs & Rock n Roll
Iceland imposes extremely strict penalties for possessing drugs; even the smallest bit of magic mushrooms could land you a 30,000 kronur fine and/or jail time. Lately, the police have been rather chilled with small amounts of weed, but anything more than a tiny bit will get you into immediate trouble.
Although the consequences are stiff, it's reasonably easy to get hold of illegal substances in Iceland especially in bigger cities like Reykjavik or Akureyri. For tips on how to stay safe whilst getting fucked up, check out blazed backpackers 101.
It's crazy to think that only 75 years ago beer was illegal in Iceland, and spirits & wine didn't become legal until 1989! The nightlife in Iceland is booming, however. They typically head out late, rolling into nightclubs at 1 am. Icelandic women are beautiful & friendly, you can either meet ladies the old fashioned way at bars or on Tinder.
Travel Insurance for Iceland
A wise man once said that if you can't afford travel insurance, you can't really afford to travel – so do consider backpacker insurance sorted before you head off on an adventure! Traveling without insurance would be risky. I highly recommend World Nomads.
I have been using World Nomads for some time now and made a few claims over the years. They're easy to use, offer the widest coverage, and are affordable. Also, this is the only company I know of that lets you buy travel insurance after leaving on a trip.
If there's one insurance company I trust, it's World Nomads. Find out why I recommend World Nomads, check out my World Nomads Insurance review.
Getting an estimate from World Nomads is simple – just click the button or image below, fill out the necessary info, and you're on your way!

If you rent a car, it will also need insuring separately. Many car rental companies in Iceland will either include insurance OR offer it as an extra fee. This insurance will cover your windshield, and will protect you should your car get scratched up by gravel. They won't cover any off-roading, so don't take your 2-door mini off into the wild.
Most rental companies will also not cover your tyres – which flat out sucks. This can be a BIG issue in Iceland as many gravel roads are ripe for popping tyres. Because of this, I suggest you have extra insurance or go with an independent insurance provider. Our top pick is RentalCover.com – rental policies cover any common damages such as tires, windscreens, theft, and more at a fraction of the price you would pay at the rental desk. It will save you some money!
Iceland Travel Guide to Getting Around
The international airport in Keflavik (KEF), just outside the capital city of Reykjavik, is the easiest and cheapest way to get to the island nation. Icelandair operates flights from most major North American and European hubs, and they also allow their passengers free stopovers for up to 7 days. If you're not ready to dive into a full Icelandic adventure yet, this service is a great way to test the cultural waters.
The airport is a 45-minute shuttle ride from the city centre and a one-way ticket costs 2,200 ISK. Most major car rental companies have an office at the airport, though many of the smaller (and cheaper) companies have offices nearby. If you book with a smaller company they can pick you up upon arrival.
During the summer months it is possible to hitchhike into Reykjavik from the airport; however, since many car companies don't actually leave from the airport this may take some time.
Entry Requirements for Iceland
Iceland is part of the Schengen Agreement, so if you are from the EU then you do not need a visa. This also applies to citizens from Canada, America, the UK, Australia and New Zealand. For a full list of countries that are exempt check the Directorate of Immigration's website or contact your local consulate. If you do need a visa iVisa can help you arrange it!
How to Travel in Iceland
Car Rentals: The easiest way for backpacking Iceland is by renting a car. An entire industry has been built around the Icelandic road trip, so the process is incredibly simple. For price comparisons, companies like SAD Cars and Car Rental Iceland are a great place to start.
You generally have two options when it comes to renting a car: 2WD or 4WD. If you just plan on seeing the sights and driving the ring road (the main highway that circles Iceland) then a 2WD vehicle will suffice. If you crave some off-roading then you will definitely need a 4×4.
A less-common (and slightly expensive) option is renting a camper van. This will save you on accommodation, though your upfront and fuel costs will be significantly higher. Check out this post for a 5 day road trip itinerary for Southern Iceland.
Bus: Buses are the least flexible, most expensive way to see the country when you're backpacking Iceland. I would avoid using them as your primary mode of transportation. If you do need to use them, Visit Iceland has all the pertinent details as some of the bus companies only operate in certain areas of the country. Make sure to have cash ready, the majority of bus services do not have card facilities.
Hitchhiking in Iceland
While backpacking Iceland, hitchhiking is very common. With so many people renting cars, not to mention all the friendly locals, you'll never have to wait long for a ride. Just remember that the weather changes frequently here, so dress accordingly!
Hitchhiking solo or in a pair will increase your chances of snagging a ride; groups of 3 or more will have a hard time finding someone with enough room for them AND their bags. Keep in mind, however, that hitchhikers will be tied to the main highway; there is very little traffic on most other roads.
Onwards from Iceland
Since Iceland is an island, the easiest and cheapest way to travel onwards from Iceland is by flight via Reykjavik. London, Paris, and Dublin often have the cheapest flight to Europe. Wow Air also flies to the USA affordably!
Iceland Backpacking Costs
Iceland Daily Backpacking Budget

| Hostel Dorm | Airbnb Apartment - Budget (Reykjavik) | Beer in a Bar | Meal For 2 |
| --- | --- | --- | --- |
| $35 | $60 - $100 | $10 | $50 |
Iceland is expensive. In fact it is one of the most expensive countries on earth to visit. We're talking $25 for a bowl of soup expensive. If you are staying in hotels and private rooms, eating out frequently and joining the best tours in Iceland, you can expect to spend hundreds of dollars a day…
Fear not! That doesn't mean you can't backpack Iceland on a budget; you just have to get nifty.
Let's start with accommodation. Hostel dorm beds are quite nice, but will run you $50 a night. Camping, however, only costs around $20 per person at designated campgrounds. If you have a tent, you can wild camp throughout Iceland for free.
There is also a big couchsurfing scene in Iceland, but plan ahead for summer…
Food in Iceland is extremely expensive since they import everything. Eating out is pricey, but grocery stores like Bonus have decent prices! Generally, plan to stick to dry food versus produce if you're on a backpacker budget.
As for transportation, renting a car or van isn't the cheapest way to go, but it's definitely the most convenient. If you can't afford to rent a car, try sharing costs with a group of people. There are ride sharing apps and online forums to find company.
If indeed you do decide to rent a car for your Iceland backpacking trip, be sure to book your rental in advance to ensure you get the best deal for yourself. Make sure you also purchase a RentalCover.com policy to cover your vehicle against any common damages such as tires, windscreens, theft, and more at a fraction of the price you would pay at the rental desk.
You can also hitchhike as we mentioned earlier in this post. Iceland is an easy country to hitchhike along the Ring Road, but if you are trying to get off the highway this isn't an easy option.
The good thing about Iceland is the best activities are free: hiking, the geothermic hot spots (hot springs), and sightseeing included. Whale tours, diving, and glacier hikes are pretty expensive though, so save up for these special experiences!
Money in Iceland
Changing from US dollars to Icelandic Krona may make you feel loaded $10.00 equals to 2269.98 ISK, awesome right? Well yes, until you rock up at the bar and realise those thousands, are one beer. Yep, Iceland can be a pretty pricey place if you're not careful.
If you are planning to carry cash, the best place to exchange is in country. The airport and ATMs offer the best exchange rates. ATMs will accept most mastercard and visa card, in face Iceland is pretty plastic friendly.
It is rare for people in Iceland to carry money, most people will use credit cards, even to buy ice cream! They are widely accepted, the only time you will have to use cash is on the bus. Just be careful when you're in the bar… rounds seems like a great idea until you check your bank balance the next day.
Joining an Organized Tour in Iceland
For most countries, Iceland included, solo travel is the name of the game. That said, if you are short on time, energy, or just want to be part of an awesome group of travelers you can opt to join an organized tour. Joining a tour is a great way to see a majority of the country quickly and without the effort that goes into planning a backpacking trip. However—not all tour operators are created equal—that is for sure.
G Adventures is a solid down-to-earth tour company catering to backpackers just like you, and their prices and itineraries reflect the interests of the backpacker crowd. You can score some pretty sweet deals on epic trips in Iceland for a fraction of the price of what other tour operators charge.
Check out some of their awesome itineraries for Iceland here…
Volunteer in Iceland
Long term travel is awesome. Giving back is awesome too. For backpackers looking to travel long-term on a budget in Iceland whilst making a real impact on local communities, look no further than World Packers. World Packers is an excellent platform connecting travelers with meaningful volunteer positions throughout the world.
In exchange for a few hours of work each day, your room and board are covered.
Backpackers can spend long periods of time volunteering in an awesome place without spending any money. Meaningful life and travel experiences are rooted in stepping out of your comfort zone and into the world of a purposeful project.
Worldpackers opens the doors for work opportunities in hostels, homestays, NGOs, and eco-projects around the world. We've tried and approved them ourselves – check out our Worldpackers in-depth review here.
If you're ready to create a life-changing travel experience and give back to the community, join the Worldpacker community now. As a Broke Backpacker reader, you'll get a special discount of $20. Just use the discount code BROKEBACKPACKER and your membership is discounted from $49 a year to only $29.
Make Money Online Whilst Backpacking Iceland
Traveling in Iceland long-term? Keen to make some cash when you are not exploring?
Teaching English online is a great way to earn a consistent income—from anywhere in the world with a good internet connection. Depending on your qualifications (or your motivation to obtain qualifications like a TEFL certificate) you can teach English remotely from your laptop, save some cash for your next adventure, and make a positive impact on the world by improving another person's language skills! It's a win-win! Check out this detailed article for everything you need to know to startteaching English online.
Learn what it's like to be a VIPKID teacher, a top company in the field of online English learning.
In addition to giving you the qualifications to teach English online, TEFL courses open up a huge range of opportunities and you can find teaching work all over the world. To find out more about TEFL courses and how you can teach English around the world, read my in-depth report on teaching English abroad.
Broke Backpacker readers get a 35% discount on TEFL courses with MyTEFL (simply enter the code BACKPKR), to find out more, please read my in-depth report on teaching English abroad.
Whether you are keen to teach English online or looking to take your teaching game a step further by finding a job teaching English in a foreign country, getting your TEFL certificate is absolutely a step in the right direction.
Top Tips for Backpacking Iceland
Budget Enough Time: 7-14 days is usually the recommend time for driving the Ring Road. While 7 days is certainly doable it is on the fast side. Rushed? Not exactly. But brisk. If you have the time and money, you will want at least 8-10 days for the Ring Road. This way you can make some side trips, and spend some time outdoors hiking without worrying about your timeline.
…and then Budget Extra Time!
The Ring Road, which is Highway 1 in Iceland, is the main road that circles the country. In most sections it is two lanes, though over many bridges it condenses down to one. While the highway is the main road in Iceland, it is not paved everywhere. There are many sections where the road is gravel and you will need to slow down.
Many of the side roads that lead off to other towns or attractions are gravel, as well. These are not to be confused with F-Roads, which are roads only for off-road vehicles. Because of such roads, you will want to budget some extra time to get from point A to B.
Google Maps is generally accurate in Iceland, though in some places it could be inaccurate so be wary and budget your time accordingly.
Pick Up Hitchhikers: Driving a car? Pick up some hitchhikers! Not only is picking up hitchhikers a nice thing to do while backpacking Iceland, it's a great way to pick up some tips. Chances are they have been talking to locals as they thumb their way around which means they have likely picked up some useful travel info. Chat them up and see what you can find out!
Find Secluded Hot Pots: Searching for secret hot pots (natural hot springs) was a priority for my visit. I used hotpoticeland to discover the hidden gems, fitting them into my schedule as often as I could. There really is nothing like a midnight dip in a secluded hot pot, so be sure to bookmark the website. You can also ask your hostel staff or Airbnb host for local sites.
Try A Farm Guesthouse: If you want to add a unique, cozy stay to your trip then be sure to keep your eyes out for farm guesthouses like the Guesthouse Skalafell. They are virtually everywhere in Iceland so you won't have a hard time finding one. They offer a very personal perspective to your trip, and the hosts are always full of great info and travel tips. We stayed at Solvanes, which we found on Airbnb. The hosts were lovely and the location serene and off-the-beaten-path.
Chill Out At The Freezer Hostel: When it comes to hostels, they can often be hit or miss. The Freezer, on the Snaefellsnes peninsula, is a definite hit. Spacious, warm, inclusive, and owned by an amazingly friendly guy, The Freezer is a must. They host regular live music AND live theatre in the summer, have a great kitchen, and are located right next to a national park. This is a must if you are in the area and appreciate a chill atmosphere.
Pack a travel water bottle and save money every day!
Internet in Iceland
While Iceland is a perfect country to disconnect in, you also won't have trouble finding wifi as 97% of the country has internet access. Hostels, Airbnb's, and hotels are all equipped to serve your ravenous internet addiction, so fear not fellow backpacker!
However, with so many back roads and remote locations, buying an international phone and/or data plan isn't a bad idea. You can also pick up a local SIM card if you will be there for a longer period. I've heard Vodafone have awesome coverage throughout Iceland. I purchased a basic data package from my service provider. I found it extremely helpful when it came to looking up maps and getting in touch with my Airbnb hosts while backpacking Iceland.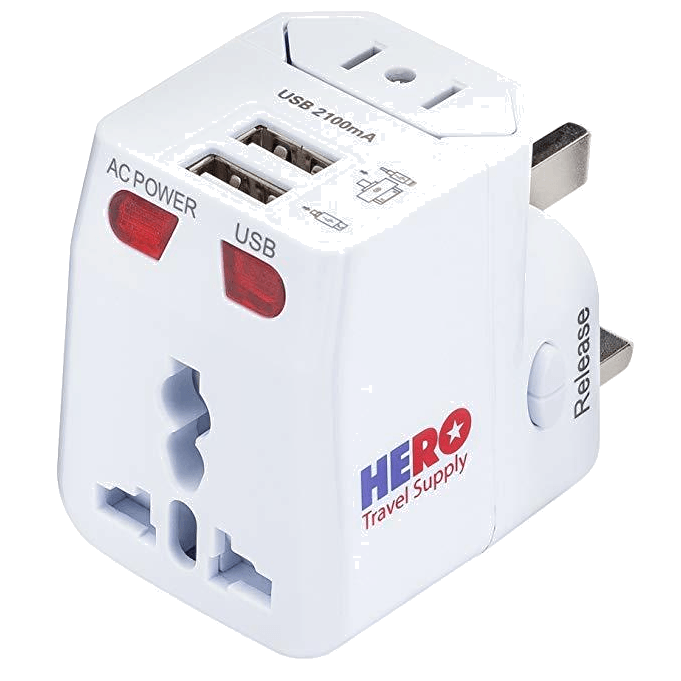 One of the best investments you can make is a
worldwide travel adapter
that will work anywhere! The one featured here is tough, reliable and a solid buy – Don't leave home without one.
GET IT HERE
Must Try Experiences in Iceland
People in Iceland
The people in Iceland are incredibly friendly and generally happy to help you out! I really enjoyed talking to Icelandics and learning about their country. Icelanders tend to be tough and hardy due to the harsh environment they live in. They are deeply involved in the farming and fishing industries.
Food in Iceland
There are a few staples in Iceland, including local fish and lamb, which should come at no surprise considering it's an Iceland largely inhabited by sheep. Icelanders also eat whale, puffin, and shark, and even horse as a delicacy, which is controversial for visitors.
Below I have listed a few more local dishes:
Skyr – Rich, creamy yogurt
Hangikjöt – Hung meat, like smoked lamb
Harofiskur – wind-dried haddock (like fish jerky)
Pylsur Icelandic Hotdogs
Rúgbrauo – Dark rye read baked underground with geothermal heat
Festivals in Iceland
Winter Lights Festival: In February this weekend festival showcases beautiful light-art installations throughout the city centre, illuminating some of the most prominent buildings and public spaces.
Reykjavik Art Festival: This isIceland's premier cultural festival for local and international theatre, dance, visual art and music. Besides the emphasis on Icelandic culture, both past and present, the festival also hosts distinguished artists and performers from around the world. The festival spans several days at the end of May with programs to suit all ages and interests.
Secret Solstice Festival: This multi-genre international music festival takes place inJune over multiple stages over four days and nights, under the midnight sun. Secret Solstice is a great festival to discover new artists as well as enjoy headliners like Radiohead and Die Antwood.
Iceland Airwaves Music Festival: Taking place in October/November, this annual festival has exploded onto the international music scene, and plays throughout various venues in Reykjavík. Tickets do tend to sell out early and quickly for this event, but there are always some free off-venue shows to catch at bars and cafes around the city.
Hiking In Iceland
One of the best ways to explore a country and really embrace it is to head off the road. Throw on your backpack, lace up your hiking boots and hit the hills. Iceland has some of the best day walks, multi-day tramps, mountains and waterfalls in the world. So seriously, what are you waiting for?
I spent a lot of time in the wilderness whilst backpacking Iceland. So amigo's here are some of my favourite hikes you shouldn't miss on your Iceland adventure…
Vatnajökull Wilderness
Step into the wild, wade across glacial rivers and encounter anything from harsh lava fields to lush and fertile valleys. Sounds incredible right? For any experienced hiker and wilderness lover, this is the dream. On this seven-day wilderness experience, prepare to be challenged. You will be met by glaciers, glacial rivers and lagoons, waterfalls, lava fields and get a chance to soak in a hot spring as a reward.
The Vatnajokull Wilderness was the most incredible expedition I did in Iceland, however, it is absolutely not for the beginner hiker. The terrain is difficult, you will have to carry all supplies on your own back and unless you are tip top at navigation (compass and map, not gps guys); I would recommend hopping on one of the awesome organised trekking tours.
The hike is aroundseven days and you can expect to be walking ten to twenty plus kilometres per day. Most people will opt to camp on their way through the Vatnajokull wilderness, but if you're not keen, there are a select few huts a long the way.
Camping offers the security of being able to sleep pretty much anywhere along the trail, great if your legs aren't keen on walking twenty kilometres to the next hut that day.
The months of July and August are the best time to tackle this hike, the weather will be a little more reliable and you're far enough away from the cold chill of winter. Tour companies tend to only run one tour a month, with limited spaces.
If this hike sounds like your ideal getaway and you want to hop on a tour, prepared to pay around 180,000 – 200,000 Icelandic Krona. Not cheap, but can you really put a price tag on the most incredible wilderness experience you'll ever have…
Snaefellsnes National Park
The first national park established in Iceland it touches the sea and mountain tops, so you know it's going to offer some of the best day hikes in Iceland. Walk along the stunning sea cliffs, overlooking volcanic beaches. Take in the historic lava streams that have shaped the landscape and cliffs you are standing on.
In the lowland part of the National Park you'll find an ancient seabed, pushed out of the ocean at the end of the ice age. For geology lovers, try your luck at spotting some fossils in the rock. Those more into birds and marine life, sit by the coast and watch the ocean for passing whales and dolphins. Check the rocks for visiting puffins and other bird life.
Look to the North of the National Park and you'll see the towering peaks and beautiful valleys beckoning you. Check out Eysteinsdalur Valley of Eysteinsdalur a starting point for many day and multi-day hikes into the mountain peaks above. There are many trails to choose from, you could do a quick thirty-minute loop or head off the grid for the next few days. The choice is yours!
Of course, the main attraction in this national park is the Snæfellsjökull Glacier which stands at 1,446m and is an epic hike. Snæfellsjökull glacier is said to be one of the seven great energy centres of the earth, and is thought by many to have mysterious powers.
The view from the top overlooks the national park below; Reykjanes Peninsula on the south side and the Westfjords on the north side, as well as over the mountains of Snæfellsnes to the east.
Hikes don't always involve mountains, the Snaefellsnes National Park has some incredible waterfalls that you absolutely must check out. The power and beauty behind them in this wilderness landscape is awesome. Definitely, don't leave this National Park without taking a hike to the Bjarnarfoss Falls.
Head to the cliffs near Budir and squint your eyes. You'll see a lady standing in the mist of the waterfall, a haze of droplets around her shoulders, you'll probably see her from the road. Not his is not a ghost, just a beautiful shadow trick of the mind thanks to the waterfall and mountainous background.
The Laugavegur Trek
The longest hiking trail in Iceland, running 53km from the hot springs area of Landmannalaugar world known for it's multicolored rhyolite mountains and warm hot springs that locals have enjoyed soaking in throughout the centuries.The scenery is filled with great contrast and colours as the hike takes you into the highlands before ending in the glacial valley of Þórsmörk.
This is a popular and well-trodden trek in Iceland, for good reason. Following the trail, you'll cross a multitude of different terrains and experience some seriously wicked views and landscapes.
This is a great multi-day trek for all levels of backpackers. However, you do have to be physically fit to enjoy it, you'll be walking at least six hours plus a day.
The trek takes most people around five days to complete. for those keen hikers it can be done much faster and for those wanting to spend more time enjoying the view, slower.
The National Geographic has this hike on their list of the 20 best hikes in the world and they have a full reason to. During the tour you are greeted with fields of obsidian, colourful mountains, black sands, hot springs, geysers, sparkling white glaciers and glacier rivers, elf churches and so much more.
If you hire a local guide you will find them to be super knowledgeable and will tell you the history of the flora and fauna. We spent our night in mountain huts or camping (whichever you prefer) on remote and beautiful locations. Including the gorgeous places of Alfavatn, Hrafntinnusker and Thorsmork.
The huts cost around forty dollars a night and to stay in the designated campsites, around ten dollars a night. I know which option I would go for… Camping out with the designated campsites is technically 'not allowed' however, the rules are a little vague.
From what I've heard, you can risk it but if caught, you may find yourself being moved along or fined. But if the rules are flakey, do what I do and just play dumb.
This was one of my favourite hike in Iceland; it really was incredible. Anyone wanting to experience the wilderness without breaking the bank or requiring good wilderness skills should check this out. For more info on prepping for this trek, check out this awesome article for hiking the Laugavegur Trek.
Hiking in Iceland doesn't stop here, want more once you finish the Laugavegur Trek well why not add on the Fimmvorduhals Trail…
Fimmvörðuháls Trail
For any photography lovers out there, this trail is for you. It is simply, stunning. Fimmvörðuháls is a 25 km hiking trail between the Eyjafjallajökull and Mýrdalsjökull glaciers in southern Iceland, for experienced (crazy) hikers, this can be done in a day. But why rush it?
Take at least three days to soak up and get through the incredible landscape. Like pretty much all trails in Iceland, the summer months of July and August are the best time to hike without too much worry. Saying this, you will still be crossing snow fields at the highest points of this trek.
This trek is relatively easy, there isn't much incline or harsh downhill. The hardest part of the hike, getting over your fear of heights, clinging to the rope along the cats spine. Fimmvorduhals trail is spectacular, take your time to enjoy the magnificent waterfalls, perfect landscapes and beautiful scenery.
I wouldn't recommend doing it in a day, you will race through it's beauty and really, where's the fun in that? Stay in the huts along the way or camp under the stars in the designated campsites. You will have to book the huts in advance online or in the information centres in the main towns.
Brief History on Iceland
In the 9th century, the first Vikings arred in Iceland, and began to claim the land. Eventually after the Norwegian kings sent missionaries to Iceland, and my Icelandics were converted to Christianity.
Like much of Europe, Iceland went through the Reformation, and it's own struggles with monarchy. By the 20th century, much of Iceland began to prosper, and by 1944, Iceland broke all links with Denmark and their monarchy.
In 1980, Vigdís Finnbogadóttir was elected president of Iceland as the first elected woman president in the world!
Being a Responsible Backpacker in Iceland
Reduce your plastic footprint: Perhaps the best thing you can do for our planet is to make sure you do NOT add to the plastic problem all over the world. Don't buy one-use water bottles, the plastic ends up in landfill or in the ocean. Instead, pack a tough travel water bottle.
Go and watch A Plastic Ocean on Netflix – it'll change how you view the plastic problem in the world; you need to understand what we are up against. If you think it doesn't matter, get off my fucking site.
Don't pick up single use plastic bags, you're a backpacker – take your daypack if you need to go to the shop or run errands.
Bear in mind, that many animal products in countries you travel through will not be ethically farmed and won't be of the highest quality. I'm a carnivore but when I'm on the road, I only eat chicken. Mass-farming of cows etc leads to the rainforest being cut down – which is obviously a huge problem.
Recently, my gear-venture, Active Roots has started to sell water bottles. For every Active Roots water bottle sold, we donate 10% to PlasticOceans.org – an awesome initiative aimed at educating people on the risk of single use plastic and helping to clean up our oceans. Help save the planet, whether you take an Active Roots bottle or not – TAKE RESPONSIBILITY for your plastic footprint, don't be a dick.
Need more guidance? – Check out our post on how to be a responsible backpacker.
Home to some of the most dramatic and beautiful landscapes in the world, plus riciduclously affordable flights via Wow Air (the only thing affordable in Iceland), Iceland has become one of the most popular countries to visit.
Tourism is booming, and Iceland gets millions of visitors a year. This means it's more important than ever to be a responsible backpacker and do your part to keep Iceland pristine and beautiful, and the culture alive! When you're out in nature, remember to leave no trace.
When driving, watch out for the sheep, and be courteous on the roads.
There seems to be a bigger problem with drones in Iceland. I get it. I want to see footage from up above too, but Iceland has drone laws. Abide by them! Moreover, don't fly your drone near a crowd of people and ruin their experience; it's just rude.
Final Thoughts on Backpacking Iceland
Iceland offers dramatic scenery, wildlife, and other wordly views you can't get anywhere else in the world. This country is clean and pristine, and the
So what are you waiting for, get on your hiking boots, load up your backpack and get out exploring some incredible hiking in Iceland.
So ditch your desk, pack your bags and go backpacking to Iceland!
"Yay for transparency! Some of the links in this post are affiliate links. This means that if you book your accommodation, buy a book or sort your insurance, I'll earn a small commission at no extra cost to you. I only link to stuff I've actually used and never endorse crap. Your support helps me keep the site going."
---