Iceland, the Land of Fire and Ice, is a land of extremes. From the midnight sun to the Northern Lights, and from striking volcanic landscapes to incredible wildlife, this far-flung island is a feast for the eyes.
Because the seasons vary so dramatically this far north, choosing the best time to visit Iceland is really going to depend on what you're heading there to experience. But no season should be discounted as there's plenty to see at any time of year.
While a visit to Iceland is off the well-worn tourist path, certain experiences and seasons attract a large number of tourists and should be booked well in advance.
Winters in Iceland are brutal, but if you're well prepared with the right gear it can be a very rewarding time to visit, not only to see the Northern Lights. Hiking and whale-watching are best done in the summer when there are also loads of festivals to check out.
If you need help deciding on the best time to visit Iceland to get the experience you're been dreaming of, read on. We've gathered all the details to help you choose that perfect time that balances cost, climate, and crowds.
Best Time To Visit Iceland – May-August
Best Time To Go To Reykjavik – September–October
Best Time To See the Northern Lights – October-November
Best Time To Do the Golden Circle – Spring (May–June), autumn (September–October)
Best Time For Sightseeing – May–mid-June, September
Cheapest Time To Visit Iceland – Spring (May–June), autumn (September–October)
When is the Best Time to Go to Iceland?
The best time to go to Iceland for great weather is during the summer, between May and August. The days are at their longest, so you can cram plenty more sightseeing in, and the temperatures are pleasant and mild.
This is also the peak tourist season for visiting Iceland, so prepare for large crowds of tourists at sightseeing spots and attractions, not to mention the increase in prices for hotel rooms and flights. Of course Iceland is never cheap even in low season.
Late spring and early autumn offer a great compromise – all the benefits of mild weather without the peak season crowds and inflated costs. April to May and September to October offer this perfect balance – ideal for sightseeing. Yes, the days are slightly shorter and it may be a little cooler, but your reward will be a far more relaxed and budget-friendly experience. 
For me, it's the perfect place to visit in October!
Whale-watching is best enjoyed between April and October – this is the peak season for travel, so make sure to plan and book well in advance. It is still possible to see whales outside of the summer season in certain regions, providing there aren't any storm conditions. You'll likely be given a thermal suit to protect you from the icy temperatures.
The northern lights are a popular reason for travel to Iceland. Usually, you can see these from around late September until March when the nights are darkest. Precipitation and cloud cover are not ideal for seeing the northern lights, so months where there's less chance of cloud cover are ideal – October and November tend to be best.
The cheapest time to travel is during the winter months, outside of the Christmas and New Year period. Rates on Icelandic accommodation and flights are the cheapest at this time. However, if you want to balance costs with better weather for sightseeing, then aim for the shoulder seasons of spring and autumn.

Unlock Our GREATEST Travel Secrets!
Sign up for our newsletter and get the best travel tips delivered right to your inbox.
Best Time to Go to Reykjavik
Reykjavik, Iceland's vibrant capital city, is great to visit at any time of year. In the summer, the city gets around 21 hours of daylight and experiences the best weather. Maximum daytime highs reach into the high teens with precipitation at its lowest.
While summer offers great weather, it comes at a price. Accommodation in Reykjavik will be significantly more expensive at this time, tourist numbers are at their highest, and you can't see the northern lights at this time of year. On the upside, there are plenty of festivals and celebrations during the summer months, and it's a great time for whale-watching.
Autumn (September and October) is slightly cooler and the days start to get much shorter. However, prices on flights and hotels are much lower and the hordes of summer tourists have left. There's a small chance you could see the aurora borealis on clear days, but if this is your primary reason for visiting, rather plan for a winter trip.
Rain and snow characterize the winter months. It's dark and cold and perfect for seeing the Northern Lights. Winter in Reykjavik can be fun too! And you'll easily be able to pick up a good deal on accommodation and flights, However, certain experiences might be unavailable due to poor weather conditions and the impact of this on the roads.
Spring is a mixed bag when it comes to weather, but it's still much cheaper than peak season. The days are getting longer and warmer, which is great for sightseeing but not for seeing the Northern Lights.
Best Time to See the Northern Lights
The magical aurora borealis, or Northern lights, are a popular reason for travel to Iceland. The distances between cities here make it easier to avoid light pollution, and the winter months are dark, making it easier to see this incredible phenomenon.
Like most natural occurrences, predicting the visibility of the Northern Lights is not an exact science, so there is always a small chance you could miss it. Of course, there's not much you can do to encourage a solar flare or solar wind to increase your chances of seeing the aurora, but you can plan your trip for a time when it's more likely that you'll see them.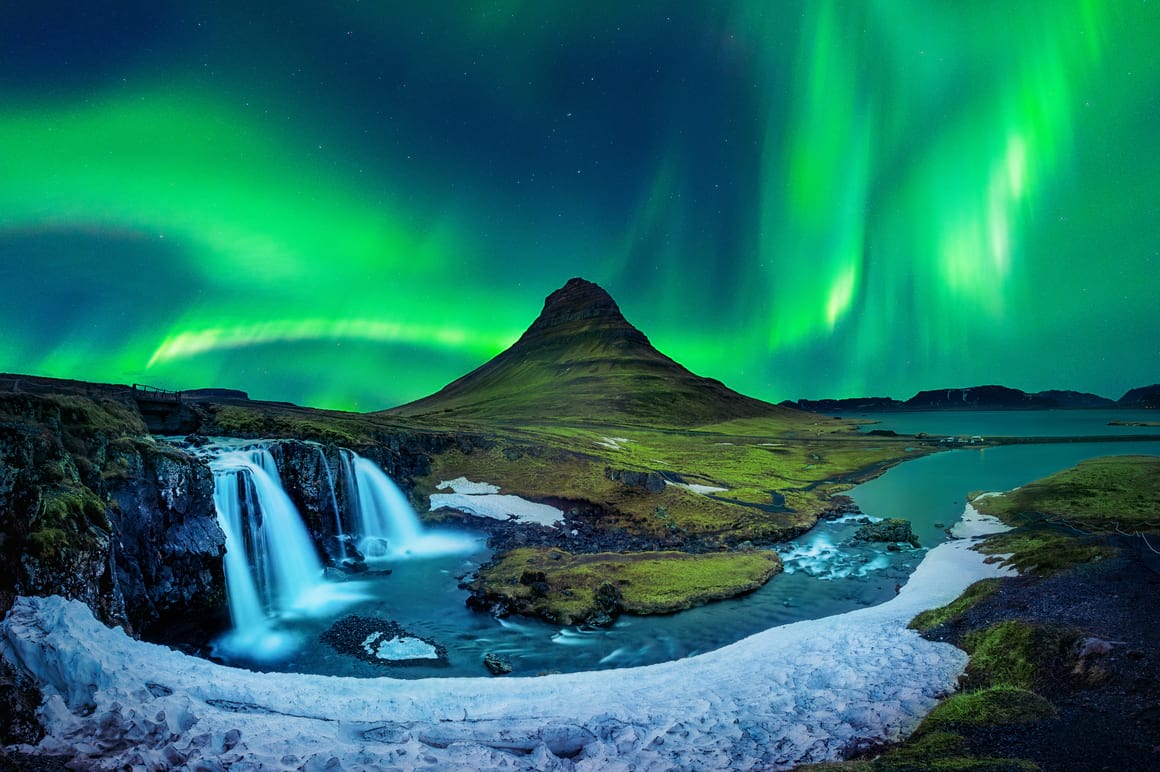 September to late March is commonly the time when it's dark enough for the Northern Lights to be seen. Months where there's less or no precipitation are preferable as cloud cover is the last thing you want. October and November offer dark nights and low chances for cloud cover, increasing your odds of seeing the Northern Lights.
February and March also offer good conditions for seeing the Northern Lights, but with a slightly increased chance of cloud cover.
Best Time to Do the Golden Circle
The Golden Circle is (as the name would suggest) a circular route that starts in Reykjavik and takes in some of Iceland's most beautiful landscapes. It is a cornerstone for most Iceland tours. The route takes you to three of the country's top attractions: Þingvellir National Park, Geysir geothermal area, and Gullfoss waterfall, and a whole host of extra little gems along the way.
The route can be done in one day, or you could take your time to explore some of the smaller, but no less fascinating locations in between. Scheduled group tours can have you back at your hotel before a full workday has passed, but a self-drive adventure at your own pace can be very rewarding.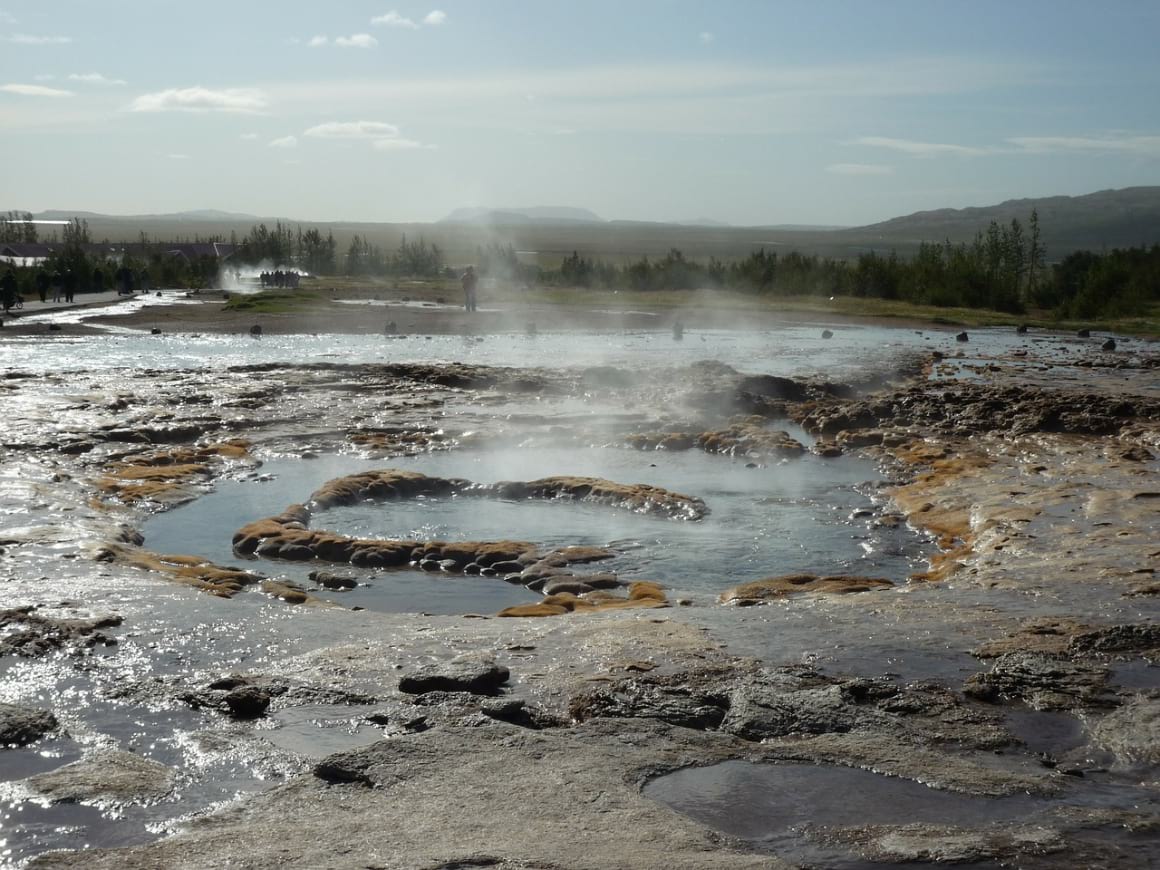 While the summer months offer the long days and mild weather ideal for sightseeing, it does come with the pitfalls of coach-loads of other tourists. If you're doing a self-drive, accommodation along the way can get pricey at this time of year.
Of course, doing the Golden Circle in winter will offer a completely different perspective on the landscape. It will be cold, but it does mean you could be rewarded with sights of the Northern Lights as well. Gullfoss waterfall will be frozen and hauntingly beautiful at this time.
Best Time for Sightseeing in Iceland
The long daylight hours and mild weather of summer make it a great time to enjoy sightseeing. So great, that that's when everyone does it. This means you'll likely have to endure long waits at major attractions, straining to see past big crowds and the typical elevated pricing of high season.
May and September, the months immediately before and after high season, offer the best weather for heading out to the many sights, while simultaneously avoiding the crowds and costs of peak season. While the days are shorter than in high summer, there's still plenty of daylight to enjoy your sightseeing. Any earlier than May or later than September can see the weather becoming more variable, and the days very much shorter.
Winter is significantly cheaper for a visit to Iceland, however, aside from the icy temperatures, the snow and rain can make some roads impassable, meaning some sight will be inaccessible. The days are also very short, offering only around four or five hours of daylight to get your sightseeing in.
Small Pack Problems? 😉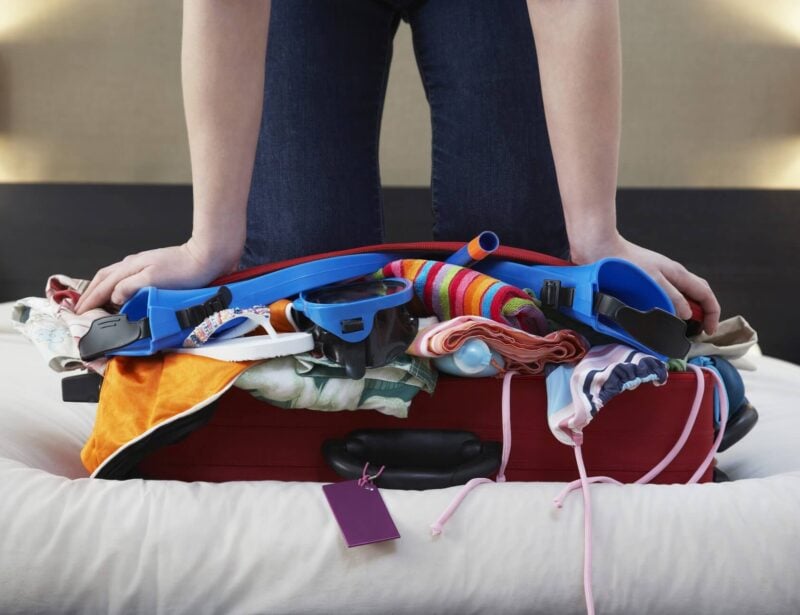 My missus travels with all her clothes in ziplock bags: don't be like my missus. UP YOUR PACKING GAME!
Packing cubes for the globetrotters and compression sacks for the real adventurers – these babies are a traveller's best kept secret. They organise yo' packing and minimise its volume too so you can pack MORE.
Or, y'know… you can stick to ziplock bags.
View Our Fave Cubes
Or Check Out the Sacks!
Cheapest Time to Go to Iceland
Cheapest Time To Go To Iceland

| Expense | Oct-Feb | Mar-Jun | Jul-Sep |
| --- | --- | --- | --- |
| Hostel | $40 | $49 | $56 |
| One way flight to Reykjavik from Europe | $38 | $77 | $195 |
| Private hotel room | $323 | $300 | $428 |
| National Museum of Iceland admission | $20 | $20 | $20 |
Winter, outside of the Christmas and New Year holiday period is the cheapest time to visit Iceland. This time of year is characterized by intense cold, dark days with only a few hours of daylight, and in times of bad weather, inaccessible roads in some places.
The shoulder seasons of spring and autumn offer a happy compromise between the lovely weather of summer and the low costs of winter. During these shoulder seasons, you can still enjoy good weather and a crowd-free experience.
Another benefit of travel outside of peak season is that you have the option to hold out for last-minute offers which can further save you on accommodation and flights.
If you are trying to save a few quid when visiting Iceland, check out the pod hostels in Reykjavik.
Busiest Time to Visit Iceland
Despite its long and dark winters, Iceland is a rewarding destination all year round and attracts tourists throughout the year. Of course, certain times are busier than others, so it's always best to have all the facts when it comes to choosing the best time to visit Iceland.
The busiest tourist season is during the summer between May and September. These months offer the warmest weather, with daytime temperatures in the low 20s, and in some places almost 21 hours of daylight.
The long days and mild weather are ideal for sightseeing, whale-watching, and hiking. The Northern Lights are not visible during the summer months.
The winter months are the quietest time to visit Iceland, with the exception of the Christmas and New Year holiday period when we see a brief return to peak conditions with more tourists and higher pricing.
The shoulder seasons of spring and autumn are busier than the winter months in terms of tourist numbers but not as crowded as the peak summer season.
Weather in Iceland
Iceland has four very distinct seasons, although the weather at any time can be variable and unpredictable.
The west of the country benefits greatly from the warm Gulf Stream current that flows from the Caribbean. When this warm air meets the Arctic air from the north, things can get very temperamental.
There's a saying in Iceland, 'if you don't like the weather, wait five minutes,' and these swirling competing air masses are to blame for this. In the winter, this can lead to windy, stormy weather.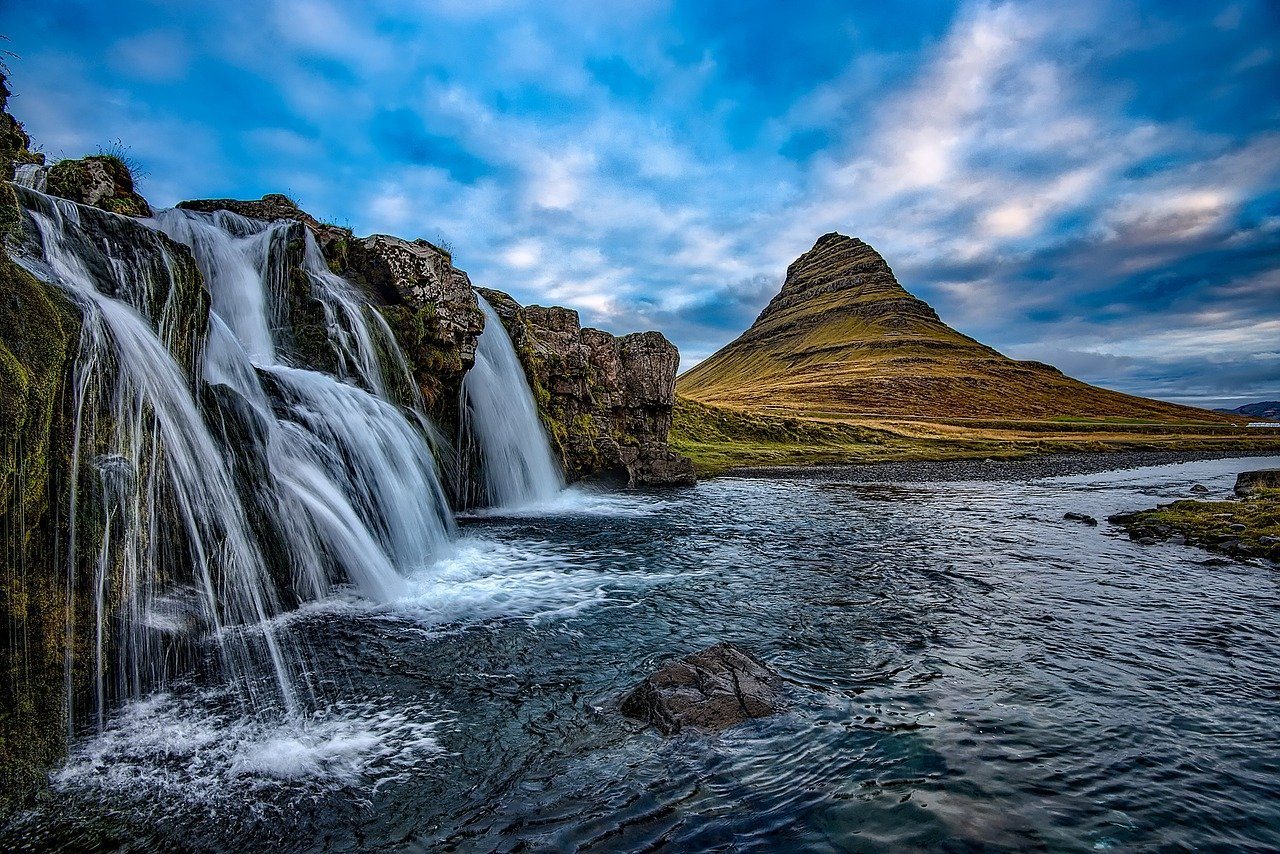 Summer in Iceland is characterized by long daylight hours and mild temperatures. Days rarely reach temperatures exceeding the low-20s, and while it's mostly sunny and bright, it can also turn misty and rainy at the drop of a hat.
Winters are cold in Iceland, with frequent snow and rain. It's dark, with only a few hours of daylight, and high temperatures rarely break into the double digits (Celsius). Stormy weather can cause problems with travel as some roads may become impassable.
Interestingly, although Iceland is located further north than most of Europe, the United States and parts of Canada, its winters aren't as cold as, say, New York or even Russia. The warm Gulf Stream ensures that the country doesn't quite live up to its name as much as we would expect.
Where is the Best Weather in Iceland?
The southern coastal region of Iceland is generally characterized by mild summers and cool winters which don't often get too cold. The influence of the warm ocean currents causes an overall milder climate. The differences between summer and winter are not extreme, and rain can be expected at any time of year.
Further inland and in the higher elevations, the climate is much cooler. Summer peak temperatures rarely break into the teens (Celsius) and the winters are much colder than the southern coastal regions.
The northern regions of the country tend to exhibit cooler temperatures overall, with maximum daytime highs in winter hovering at around 10°C – significantly colder than in the south, which averages 0°C.
Festivals in Iceland
Iceland celebrates many festivals annually, from ancient Viking traditions and religious observances to more contemporary celebrations. The population of Iceland may be small, but its capacity for celebration is large.
A slightly modernized Viking tradition featuring loads of singing and dancing and eating. The gastronomically adventurous and strong of stomach can try traditional delicacies like fermented shark, sheep's head, and pickled ram testicles, and wash it down with a potent shot of brennivín – a schnapps-like spirit nicknamed the 'Black Death'.
Hosted annually in February, the lights festival originated as a way to brighten up the darkness of the long winter months. Reykjavik is lit up with spectacular light installations, landmarks are illuminated, and various performances and shows.
Over the four days of the festival, you can also enjoy Pool Night and Museum Night – extended opening hours and free admission at the city's pools and museums.
While not technically a festival or a celebration, the arrival of these shy, goofy-looking birds is worth taking note of. The puffins arrive on the shores in impressive numbers (over 10 million birds) in the spring for their breeding season, departing again by mid-August. Iceland is the breeding home for over 60 percent of the world's Atlantic puffins, with colonies located all over the country.
The best time to see and photograph them is in late summer.
International Viking Festival:
A celebration of the country's Viking heritage, this is the oldest and biggest festival of its kind, held annually at Viking Village in Hafnarfjörður.
Five days of staged battles, dances, and story-telling offer visitors a glimpse into traditional Viking life. Visitors can learn to use traditional weapons like spears and axes, learn wood carving techniques, and purchase a variety of handmade goods from the market.
Icelandic folklore is filled with tales of monsters and supernatural creatures. These dark tales are likely a result of the deep, dark winters, volcanic landscapes, and dramatic scenery of the country.
This penchant for dark themes has birthed an annual horror film festival celebrating these macabre, strange, and downright terrifying movies.
Horror film fans can head to Akranes, a small town north of Rejkyavik, for the Iceland Horror Film Festival which celebrates both local and international horror films.
Christmas is a special time to be in Iceland. From traditional Christmas concerts, festive markets, and twinkling lights that cut through the winter darkness, the country is transformed into a winter wonderland.
Any Christmas in Iceland is virtually guaranteed to be a white Christmas, and the chances increase the further north you travel.
When to Visit Iceland – A Month by Month Breakdown
If you're still in any doubt as to the best time to visit Iceland for the experience you've been dreaming of, take a look at our month-by-month guide.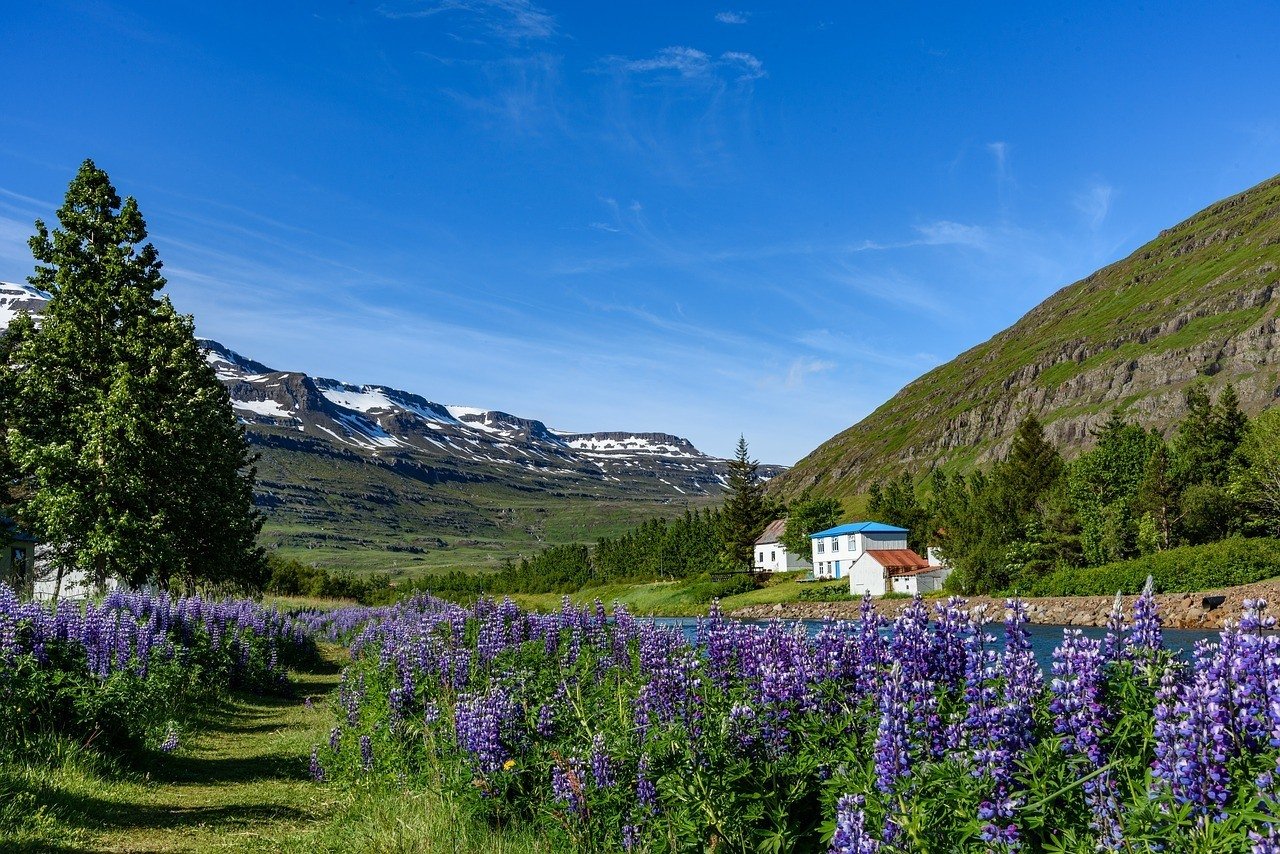 We've gathered all the details for each month of the year to help you find the ideal balance of costs, crowds, and climate.
January in Iceland
January in Iceland is cold and dark. Average high temperatures hover around 2°C and winds often reach gale force, making it feel colder than it is. There's a good chance of rain and snow as well.
It's very much low season, so definitely the cheapest time to visit Iceland, and there aren't too many other tourists to contend with at tourist attractions. However, the days are short and offer only a few hours of daylight for sightseeing. Certain roads and attractions are likely to be closed or inaccessible due to weather conditions.
February in Iceland
It isn't much warmer in February, but the chance of rain and snow decreases. The days are getting longer so there's more time for sightseeing. Most of the roads should be accessible by now unless there's a bad storm.
You'll still benefit from low season conditions: sightseeing is still pleasantly crowd-free and prices are low.
March in Iceland
March is still cold with occasional rainy days. Snow isn't likely unless you're headed to the higher elevations. The days are getting significantly longer now, and there's more daylight than darkness now.
There are few tourists around so sightseeing is still relatively uncrowded. This is a great time for winter sports in the mountains as there's far more daylight to enjoy the slopes.
April in Iceland
This is the unofficial start of the summer season in Iceland. As the snow melts, the landscape is blanketed in greenery, and flocks of migratory birds arrive. While it's still chilly with maximum temperatures only hitting the single digits (Celsius), there's significantly less rainfall and much longer days.
Tourist numbers start to increase from April, but it's still not peak season so costs and crowds are manageable.
May in Iceland
May is the best time to visit Iceland if you're wanting a good balance between crowds, costs, and climate. The days are lovely and long, if a little chilly, there are fewer tourists, and prices are still low.
Temperatures are still fairly low, with the average maximum rarely peaking over 10°C. And like any time in Iceland, the weather has the potential to be erratic. Snow is unlikely unless you're headed to the mountains.
June in Iceland
It's now feeling a lot more like summer. Average high temperatures can get as high as 20°C but usually hover around the low-teens. You can expect bright, sunny days for the most part, with the longest days of the year.
With the mild weather come the crowds and peak season pricing. Anyone wishing to visit in high season should book well in advance.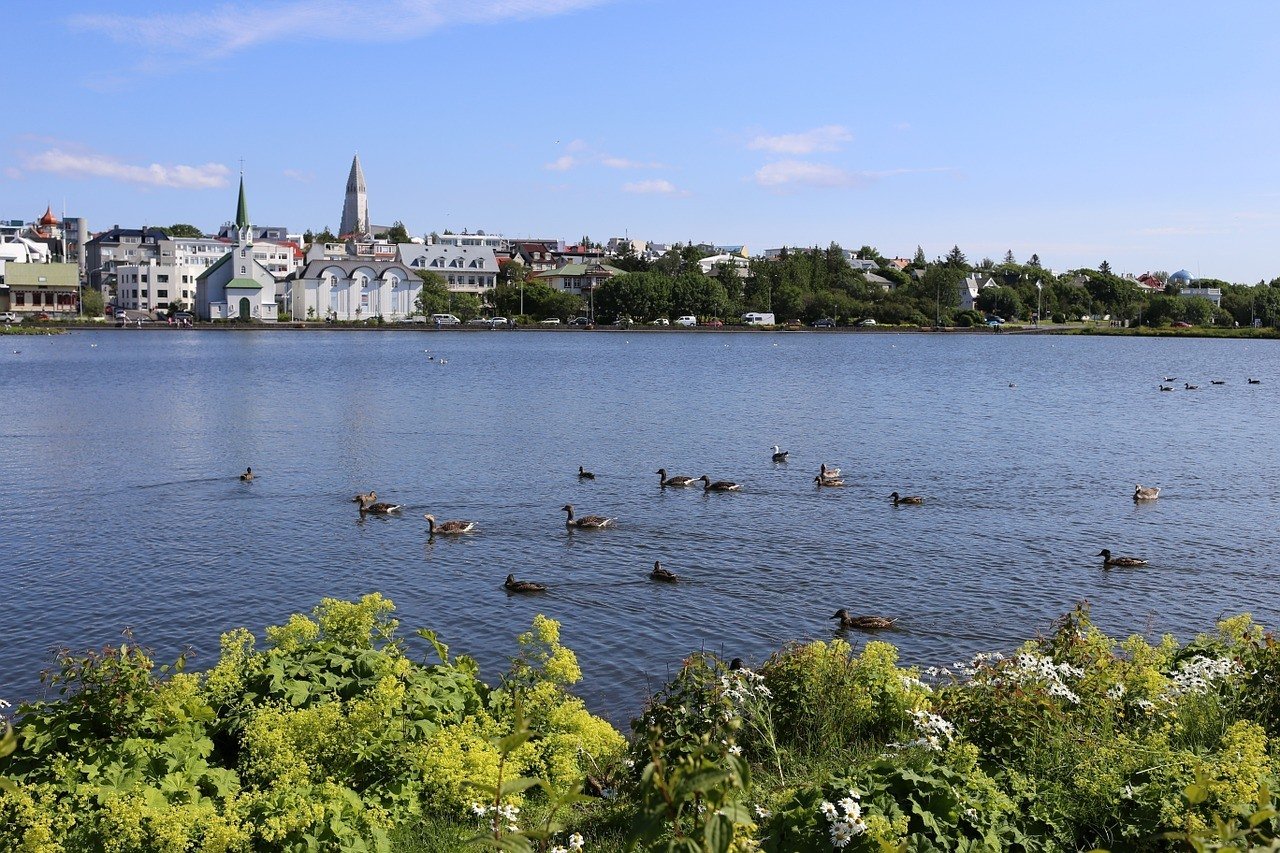 July in Iceland
Like June, July offers long sunny days and mild temperatures that attract large numbers of tourists. Average daytime temperatures creep closer to the mid-teens, but can sometimes get much higher. You may experience light rain on occasion.
This is one of the most popular times to visit Iceland, so expect busy attractions, crowds of tourists, and elevated pricing. If you're visiting at this time, there are plenty of outdoor festivals and celebrations to attend.
August in Iceland
It's still fairly warm in August, with daytime highs in the low teens, but the temperatures start to decline noticeably as the month progresses. There's a slightly higher chance of rain, and days are getting noticeably shorter too.
It's still a great time to travel to Iceland in terms of weather, but you may still encounter large numbers of tourists and higher pricing.
September in Iceland
The days shorten significantly in September in the lead-up to winter. It's rainier at this time of year and the temperatures are cool, with an average maximum of around 10°C. The first sightings of the northern lights are possible now, although not guaranteed.
If you're visiting at this time, you can enjoy the crowd-free conditions and the lower pricing that follows the peak season.
October in Iceland
Weather conditions become much more wintery in October. While it's technically only autumn, the average maximum temperatures drop into the single digits, the days are short, and rain is common.
Conditions are still good for sightseeing and the weather hasn't yet impacted the conditions of the roads. You'll also benefit from fewer crowds and off-peak pricing. The northern lights become much easier to see from October onwards.
November in Iceland
Temperatures continue to drop along with the number of daylight hours. There are only a few hours of daylight to enjoy, so you'll need to plan your time well. Light rain is common, and if you're heading further north, your chances for snow increase. Some attractions and roads are impacted by the weather and may not be operating.
Tourist numbers are low at this time, making sightseeing pleasant and stress-free. You may be able to pick up some great deals on accommodation during November.
December in Iceland
The cities transform into festive winter wonderlands, with twinkling lights and festive markets brightening up the winter darkness. Snow is common at this time as is rain, and average daytime temperatures hover around 4°C.
There's a small spike in tourism around Christmas, but if you book in advance, you're still likely to pick up a good deal on accommodation.
The Future of the SIM Card is HERE!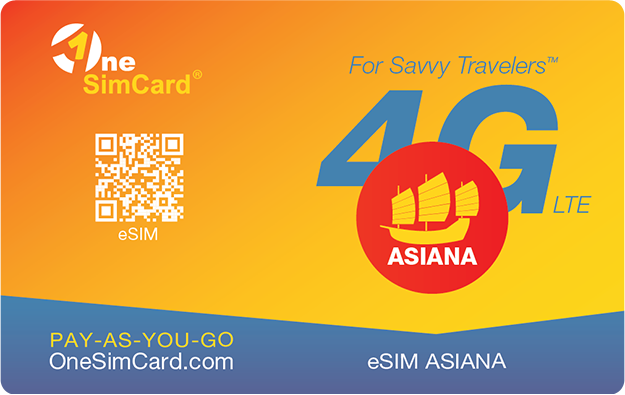 A new country, a new contract, a new piece of plastic – booooring. Instead, buy an eSIM!
An eSIM works just like an app: you buy it, you download it, and BOOM! You're connected. It's just that easy.
Is your phone eSIM ready? Read about how e-Sims work or click below to see one of the top eSIM providers on the market and ditch the plastic.
Buy an eSIM!
FAQ About the Best Time to Visit Iceland
Don't Forget your Iceland Travel Insurance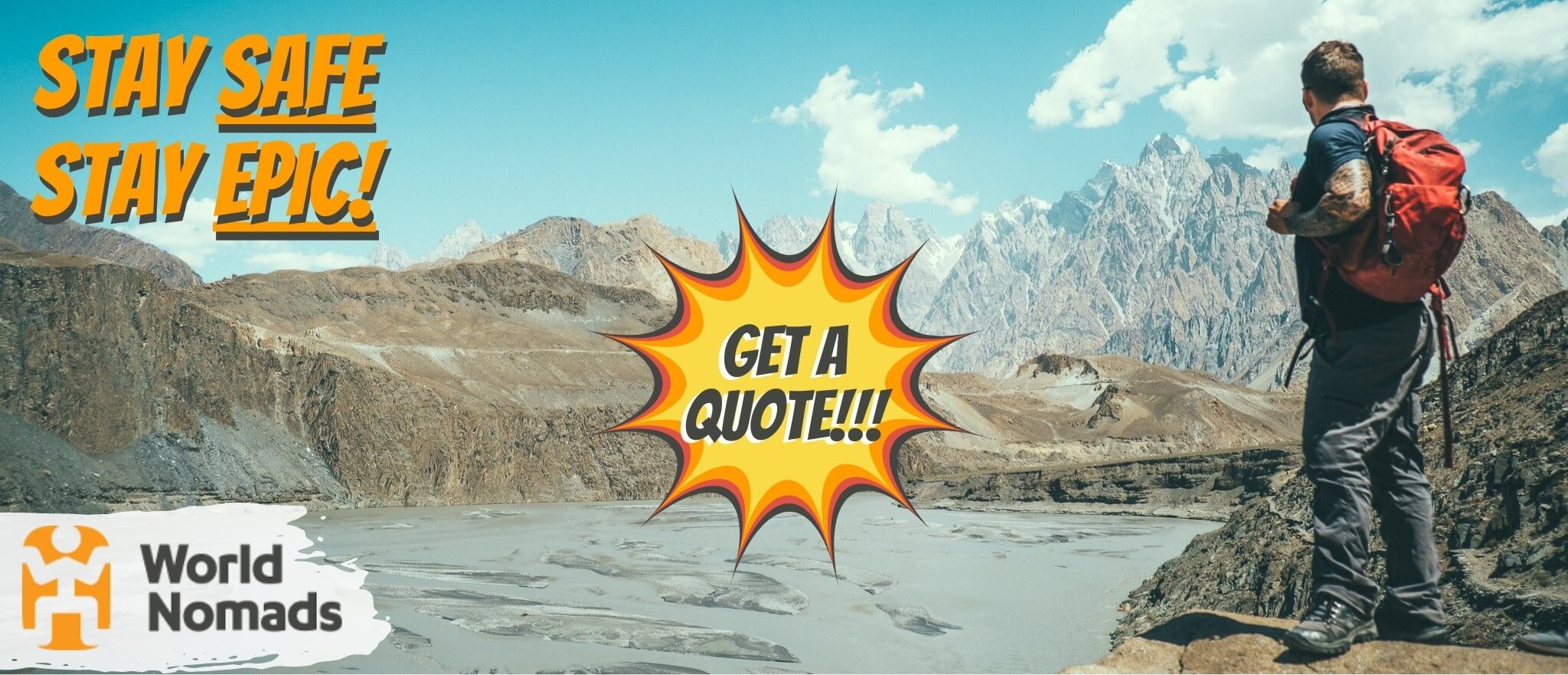 World Nomads' mission is to support and encourage travellers to explore their boundaries. They offer simple & flexible travel insurance, and safety advice to help you travel confidently.
They've been doing it since 2002 – protecting, connecting, and inspiring independent travellers just like you.
Get a quote below or read our in-depth review!
World Nomads provides travel insurance for travelers in over 100 countries. As an affiliate, we receive a fee when you get a quote from World Nomads using this link. We do not represent World Nomads. This is information only and not a recommendation to buy travel insurance.
Final Thoughts on the Best Time to Visit Iceland
Iceland, the Land of Fire and Ice, is a land of contrasts and extremes. Whether you choose to visit in the height of summer or the very depths of winter, each experience will yield a unique perspective of this fascinating island.
Choosing the best time to visit Iceland will depend largely on what experiences you wish to have. It all comes down to striking a balance between the weather conditions, the tourist numbers, and seasonal pricing.
If you're planning a visit in the summer – you'll be treated to long sunny days, but it's essential to book well in advance. If you're hoping to go off the beaten track and explore outside of the peak season, you might want to hold out for a last-minute deal.
Either way, there's plenty to experience in Iceland. And when you've done it all? Come back and do it all again in a different season for a completely new perspective.
---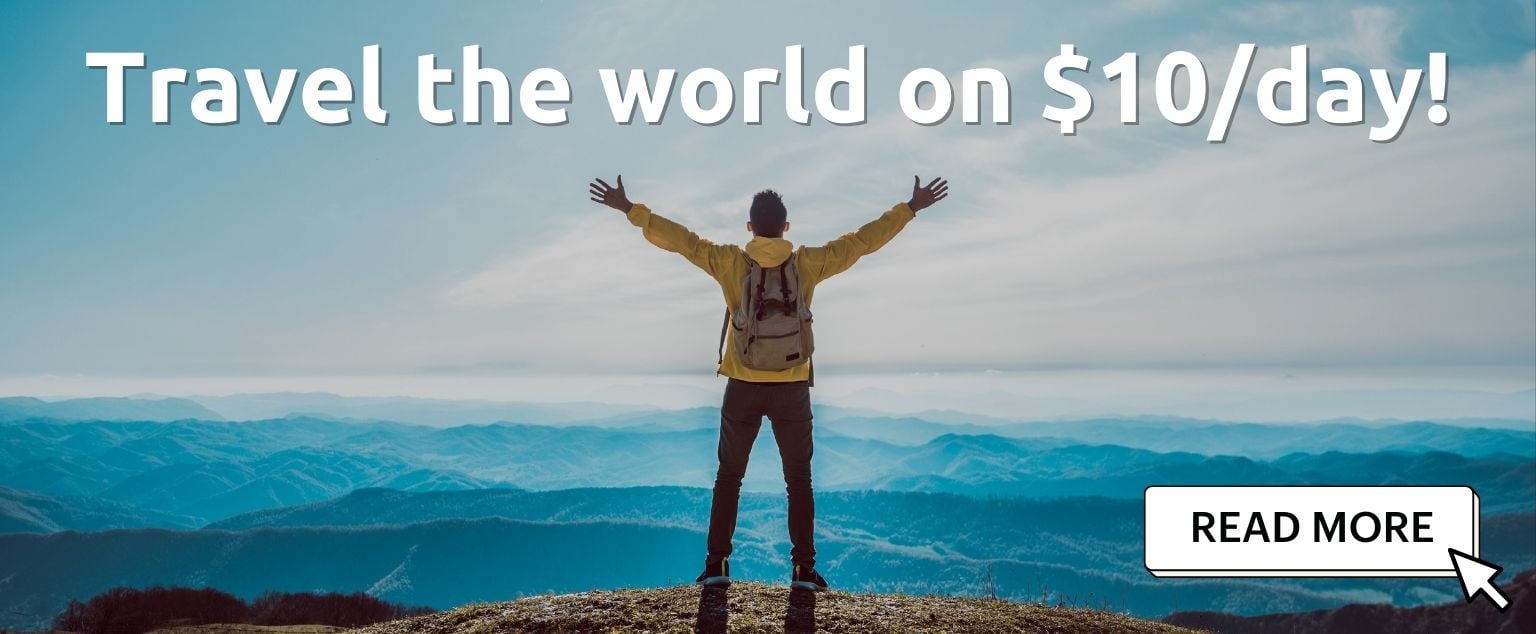 And for transparency's sake, please know that some of the links in our content are affiliate links. That means that if you book your accommodation, buy your gear, or sort your insurance through our link, we earn a small commission (at no extra cost to you). That said, we only link to the gear we trust and never recommend services we don't believe are up to scratch. Again, thank you!