In the mood for some adventure? Well, how about a trip to Iceland, a mystical land where soothing green terrains clash magnificently with the glacial wilderness?
From the Golden Circle's crashing waterfalls to geo-thermally active areas, or even sprawling lava fields, there's no denying that Iceland offers quite endless activities for the discerning traveler. With endless hectares of scenic land (and I mean the kind you usually see in the movies), Iceland's captivating sights perfectly cater to various types of travelers.
Now, there are only 3 official national parks in Iceland, but if you have time to spare, be sure to check out the nature reserves as well.
What are National Parks?
National Parks usually refer to non-commercial, natural sites that are protected by the government. Since Iceland is full of unique features, you can be sure that this geologically young country offers plenty of national parks and nature reserves that are just waiting to be explored!
In fact, the local government is so committed to protecting the country's natural assets that no less than a quarter of Iceland is under legal protection. You'll even find parks like Vatnajökull that are massive enough to cover at least 13% of the whole entire country!
Each park comes with its own history and landscape, so trust me when I say there's something for various types of travelers, and yes, that includes families as well. And do you want to know the great news? Some venues even allow overnight camping, perfect for when you want to spend a few days exploring the parks at your own pace!
National Parks in Iceland
Whether you're trekking through the Highlands or setting up camp near a nature reserve, I can assure you that you're in for the adventure of a lifetime!
Here are some of the best national parks and nature reserves to see when visiting Iceland.
Snæfellsjökull National Park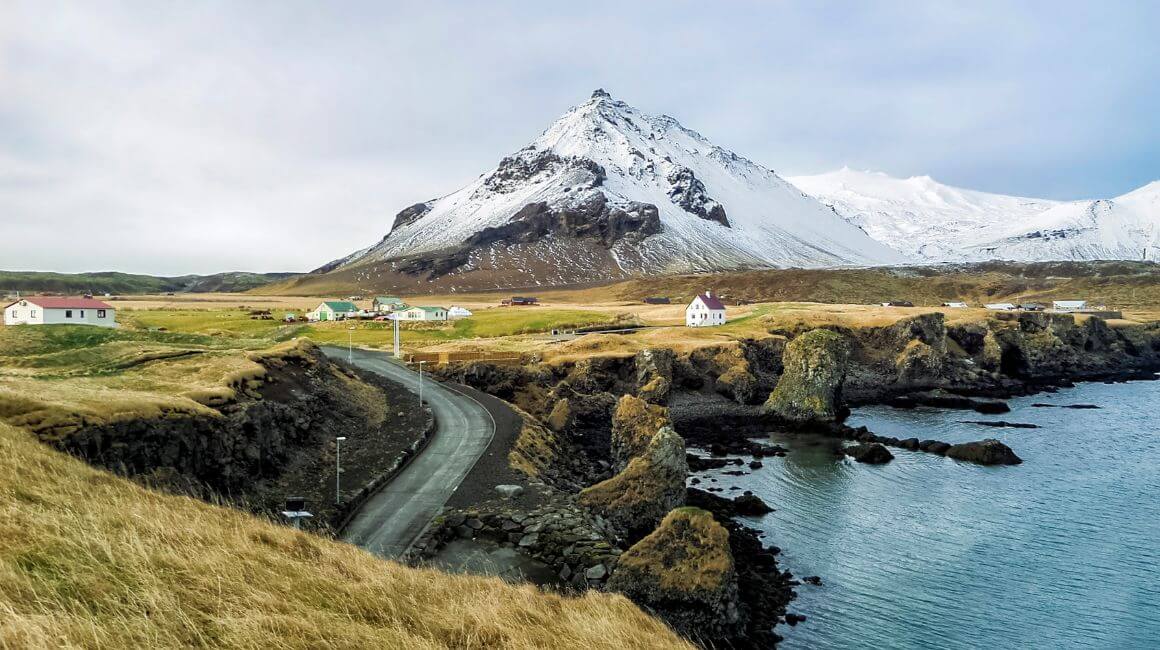 Size: 170 km2
Location: Snæfellsnes Peninsula
Cost of Entrance: Free
A mythical place that inspired more than its fair share of novels, Snæfellsjökull National Park was first established in 2001. Anyone who's ever visited one of the country's parks will tell you that you'll never run out of things to do in Iceland national parks — and Snæfellsjökull is no exception!
Named after the park's uniquely-shaped glacier and stratovolcano, Snæfellsjökull National Park actually forms part of the country's 32 active volcanic systems. Throughout history, the park's stratovolcano has held an almost mystical appeal that's lured visitors from all over the world.
If you're curious about what lies down the volcano's glacial passageways, you can climb down alongside a trained guide, but I do have to warn you that the hike to the summit is quite challenging.
Now, if arduous hikes aren't really your thing, rest assured that you'll find plenty of other things to do at Snæfellsjökull National Park. I can totally recommend a visit to the park's Buðahraun lava field which surrounds the glacier. In winter, the snow and moss-coated terrain bring an almost ethereal atmosphere to the field.
A visit to Snæfellsjökull isn't usually considered complete without taking the time to drive alongside the coastline. On the way, you'll most likely pass by the famous Lóndrangar basalt pillars which are quite a sight to behold as they tower over the sea-facing cliffs. I would also recommend that you take a moment to relax on Djúpalónssandur, a unique black volcanic beach that offers the ideal backdrop for some pretty terrific pictures!
Where to Stay Near Snæfellsjökull National Park
Offering delightful sea views, this family apartment comfortably accommodates couples or small families. With a bunk bed and a double bed in the well-appointed bedroom, the apartment boasts classic home comforts, including a kitchen.
Size: 240 km2
Location: Bláskógabyggð
Cost of Entrance: Free
Locals will tell you that no other place epitomizes Icelandic history better than Thingvellir National Park and after visiting this place, I must say that I quite agree with them!
Not only is this place part of the Golden Circle and one of the most beautiful national parks in Iceland, but it's also steeped in history. Indeed, this venue once served as the country's most important meeting point. It's also said to be where local laws were set and various political disputes settled. As such, it should come as no surprise that Thingvellir National Park was designated a World Heritage Property by UNESCO.
Even though some important landmarks are now buried underground, the park's cultural landscape didn't really change all that much since the 10th century, giving you the chance to explore some authentic historical gems.
The park is also home to the small Thingvellir Parish Church which dates all the way back to the mid-1800s.
In fact, the route to the church is often said to be one of the most picturesque roads in the park, with plenty of sights to soak up along the way. You'll need to travel around 30 kilometers down Road 36 until you reach the park's parking lot and then embark on the short, marked trail that'll lead to the parish.
One of the coolest things about visiting Thingvellir National Park is that you can literally see the tectonic border from the Silfra fissure. This area is quite easily accessible on foot from the car park and you'll even pass by the famous wall that was featured in Game of Thrones on the way.
If visiting in spring or summer, I would absolutely recommend that you snorkel in the Silfra fissure that separates two continents!
Where to Stay Near Snæfellsjökull National Park
Offering ample space for up to 8 guests, this rustic cabin boasts six beds spread across three bedrooms. Its location is pretty unbeatable, with proximity to some of the best Golden Circle attractions. After exploring the wonderful sights in the vicinity, return to the cabin to unwind in the private hot tub.
Month to month payments, no lock-in contracts, and no itineraries required: that's the exact kind of insurance digital nomads and long-term traveller types need. Cover yo' pretty little self while you live the DREAM!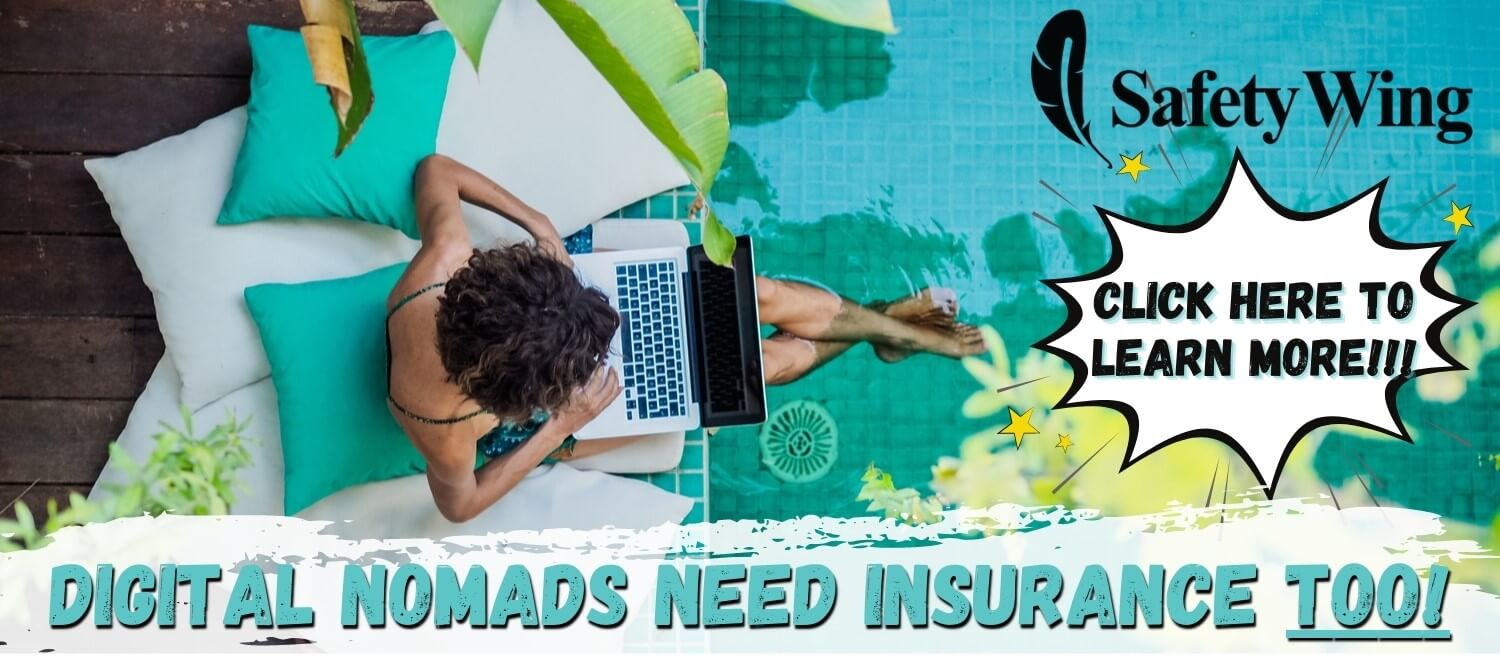 SafetyWing is cheap, easy, and admin-free: just sign up lickety-split so you can get back to work! Click the button below to learn more about SafetyWing's setup or read our insider review for the full tasty scoop.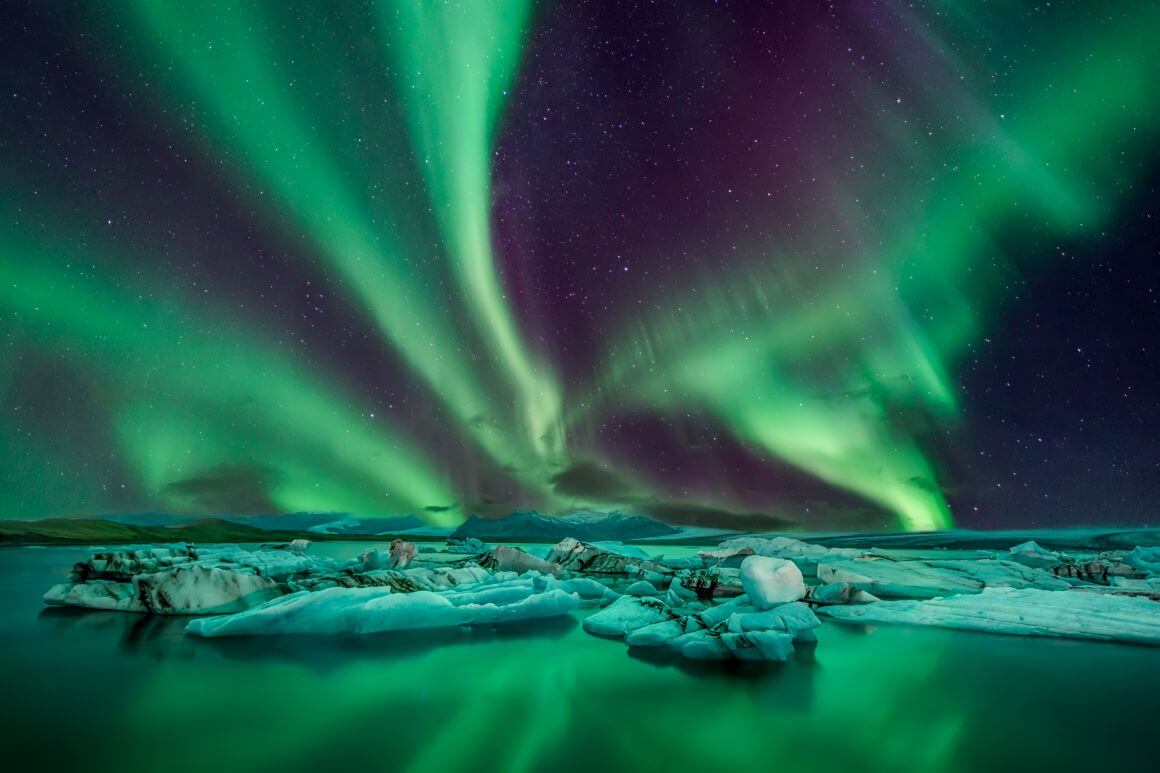 Size: 14,141 km²
Location: Horth
Cost of Entrance: Free
As far as Iceland national parks go, you'd be hard-pressed to find one that's more impressive than Vatnajökull National Park — and no, it's not just because of its impressive size either!
Inducted as a World Heritage Site in 2019, Vatnajökull National Park is as vast as it is varied, so it definitely has something for just about every type of traveler. Unlike Iceland's other two national parks, Vatnajökull's landscape is shockingly diverse thanks to centuries of geothermal and volcanic activity as well as the joint forces of glacial ice and raging rivers.
Owing to its majestic glaciers, one of the park's most popular activities is no doubt glacier hiking. Just a quick heads up about this activity though: as thrilling as it is, glacier hiking is undeniably dangerous and should not be attempted without the help of a qualified guide.
Now, if you're not a thrill-seeker, there are still plenty of other great hiking trails for you to enjoy, regardless of your fitness level. In fact, I would suggest that you download hiking maps from the park's official website.
Visitors may also wish to check out Skaftafell, an area so vast that it used to be its own national park before being merged with Vatnajökull.
An absolute playground for fans of the great outdoors, Skaftafell is also dotted with short hiking trails that lead to the Svartifoss waterfall. Skaftafell also happens to be one of the best camping spots for visitors who want to climb Hvannadalshnjúkur, Iceland's tallest peak.
Where to Stay Near Vatnajökull National Park
Are you looking for a cozy cabin that commands an excellent location near the best sights in southwest Iceland? Of course, you are! Well, check out this space which lies just a stone's throw from Vatnajökull, between the Jökulsárlón glacier lagoon and the Skaftafell national park.
Other Parks in Iceland
Iceland may only have three designated national parks under its belt but let me assure you that there are plenty of other picturesque parks and nature reserves that you can check out during your time there. Here are just a few of my favorite spots!
Size: 470 km2
Location: Landmannaleið
Cost of Entrance: Free
Perched 500 meters above sea level, the Fjallabak Nature Reserve may not be one of the officially designated Iceland National Parks, but I can assure you that it's well worth a visit. After all, the reserve's bedrock dates all the way back to 10 million years!
The word 'Fjallabak' loosely translates to 'mountain back' and this venue does live up to its name because it's one of the most mountainous parks in the country! With a lush assortment of rivers, lakes, and sandy shorelines, this park is home to Torfajokull, a high-temperature volcanic system that's known for being among the most powerful in Iceland.
After hiking through the park's hilly terrains, believe me when I say there's nothing better than a dip in the Landmannalaugar Hot Springs. While access to the natural springs is free, you do need to pay to use the changing rooms and shower (around $3.50 for five minutes). And if you don't feel like heading back home after a soothing dip in the hot springs, you'll be glad to learn that there are excellent camping facilities around the Landmannalaugar area.
The Fjallabak Nature Reserve's topography also includes Mount Hekla, a mystical volcano that's often referred to as the 'Gates to Hell' by the locals because of its many eruptions. Head to the eastern side of the park where you'll be greeted by rainbow-streaked peaks and glacial turquoise lakes fed by towering icecaps.
Where to Stay Near Fjallabak Nature Reserve
Located less than two hours from Fjallabak Nature Reserve, this rustic cottage sleeps four in two bedrooms. Since it lies away from the city lights, the cottage is also aptly placed for viewing the Northern Lights.
Forget boring accommodation… book yourself an EPIC STAY!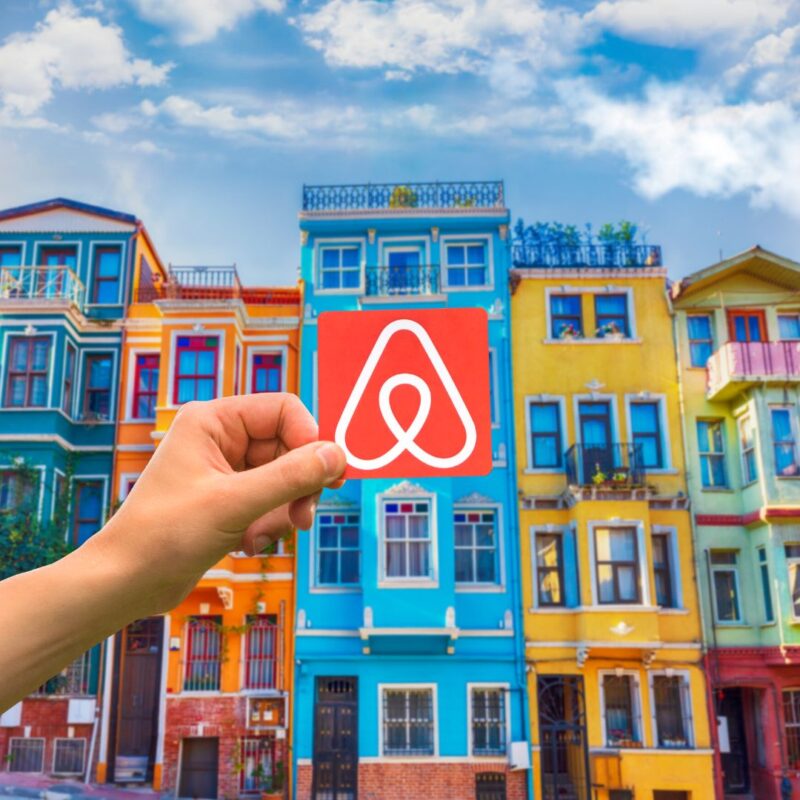 Why stay in a naff hotel when you can stay in a cosy, stylish local house instead? And for half the money too!
Stay somewhere EPIC and save your hard-earned dollars — from houses to barns to castles and caves, there is an Airbnb for every occasion!
Book an EPIC Stay
Reykjanesfólkvangur Nature Reserve
Size: 300 km2
Location: Hafnarfjordur
Cost of Entrance: Free
It's no secret that the best time to visit Iceland's national parks is in spring and summer, and Reykjanesfólkvangur Nature Reserve's no exception. While the park is open year-round, longer summery days mean that you'll have more time to soak up the many wondrous sights that await.
This nature reserve is super easy to reach since it lies a mere 40 kilometers from Reykjavík. First established in 1975, Reykjanesfólkvangur showcases elaborate volcanic formations that were created by the Reykjanes volcanoes. In fact, the whole reason why it was designated a nature reserve in the first place was to protect those lava formations.
One of the park's most popular areas is no doubt Kleifarvatn, a mineral lake nestled in the valley. Just a short distance from the lake takes you to the hot springs so remember to bring your swimsuit along!
The reserve has heaps of picturesque hiking trails such as Seltún, a region that's positively bursting with colors because of its geothermal activity. Stretching for about 2.3 kilometers, this moderately challenging trail can be completed in less than an hour. During summer, it does tend to be packed with bird watchers or hikers.
Where to Stay Near Reykjanesfólkvangur Nature Reserve
Ideal for couples or solo travelers, this charming cottage commands an excellent location in downtown Hafnarfjörður, close to Reykjanesfólkvangur and Reykjavík. After trekking through the Icelandic wilderness, there's nothing better than a relaxing dip in the on-site sauna!
Þórsmörk Nature Reserve
If you ask me, there's truly no better place to soak up the Highlands' raw beauty than the Þórsmörk Nature Reserve!
Not only does it command an awesome location amidst some of Iceland's most majestic glaciers, but getting to the nature reserve is an adventure of its own.
You'll either need to book a guided trip or at the very least rent an off-road vehicle since the journey to the park is super bumpy — to say the least! Because of the Krossa River, the road leading to Þórsmörk is full of natural obstructions and you'll even get to cross through bodies of water to reach the park.
I can assure you that the rocky journey is absolutely worth it. Indeed, the park's amazing panorama draws locals and tourists from all over. Expect gigantic glaciers, moss-covered mountain peaks, and fast-paced rivers cutting through thick swathes of grainy black sand.
If this is your first time visiting the park, I would absolutely recommend that you join a guided expedition, both for safety and convenience. In fact, because the Krossa River is fed by two glaciers, it's known for its drastic changes in water level — something that can impact some of the park's hiking trails.
Speaking of trails, experienced hikers totally have it made with a wealth of routes such as Fimmvörðuháls, a 30 km-long trek that takes you past the volcanic craters of Modi and Magni as well as the Eyjafjallajökull glacier. One of the cool things about the craters is that you can still feel the heat from the last time they erupted back in 2010.
Where to Stay Near Þórsmörk Nature Reserve
Because it's located near Ring Road, this private cabin is the ideal home base for couples who would like to explore Iceland's most popular attractions like Vestmannaeyjar. More importantly, you'll be just over an hour's drive from the Þórsmörk Nature Reserve.
Is This the Best Daypack EVER???
Size: 32 km2
Location: Kópavogur
Cost of Entrance: Free
As I mentioned before, the best time to visit national parks in Iceland is undoubtedly in spring or summer. However, the Heidmork Nature Reserve is one of those places that is just as spectacular in autumn.
Yes, there are fewer hours of daylight but in my opinion, this is when the park is at its best, with plenty of fall foliage covering its rocky terrains. Heidmork is also known for being one of the best places to watch the northern lights in the winter.
While it's on the smaller side, this nature reserve packs quite a punch with a delightful medley of things to do and see. For instance, amateur hikers will be glad to learn that it's quite an easy trek up to the summit of Mt. Helgafell where they'll be treated to gorgeous views of the surroundings.
This venue is also popular among bird watchers since it has over 60 species of wild birds. Be sure to check out the Búrfell crater which is considered something of a geological wonder thanks to its unique formation. The hike to the crater is quite easy but you do have to cross through some swampy areas to get to the top. You'll also cross through a narrow and rocky lava field, so be sure to shoe up adequately!
Where to Stay Near Heidmork Nature Reserve
Less than 30 minutes from Heidmork Nature Reserve is found Hotel Kriunes, featuring spacious rooms with work desks and seating areas. After exploring the nature reserve, you can unwind in the hotel's fireplace lounge, take a dip in the hot tub, or relax in the sauna.
Final Thoughts
It won't take you long to realize that there's something almost magical about Iceland's otherworldly landscape.
If you're short on time but still want to indulge in the best things to do in Iceland national parks, I would suggest that you set aside a few days to properly explore Vatnajökull. After all, this is one of the biggest national parks in Europe, so you know you're in for one heck of a treat!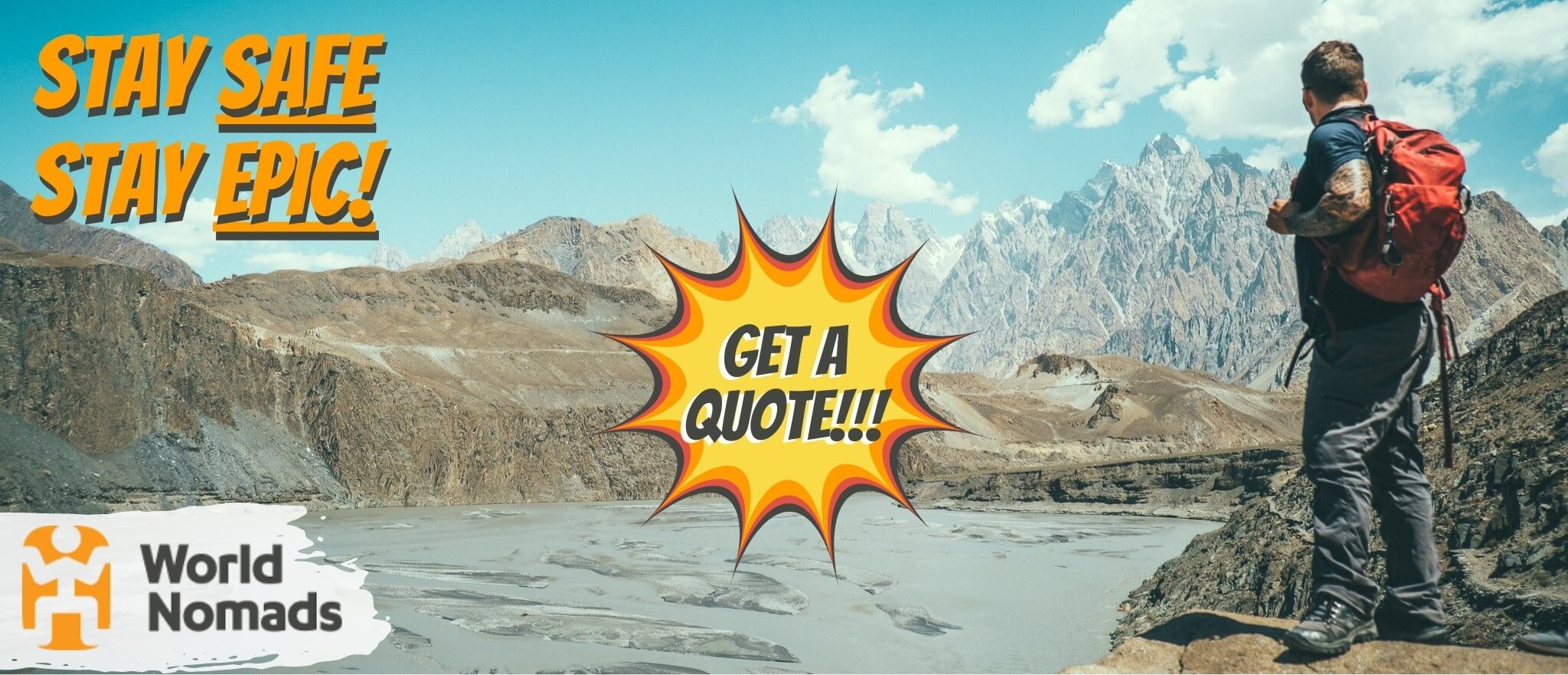 World Nomads' mission is to support and encourage travellers to explore their boundaries. They offer simple & flexible travel insurance, and safety advice to help you travel confidently.
They've been doing it since 2002 – protecting, connecting, and inspiring independent travellers just like you.
Get a quote below or read our in-depth review!
World Nomads provides travel insurance for travelers in over 100 countries. As an affiliate, we receive a fee when you get a quote from World Nomads using this link. We do not represent World Nomads. This is information only and not a recommendation to buy travel insurance.
---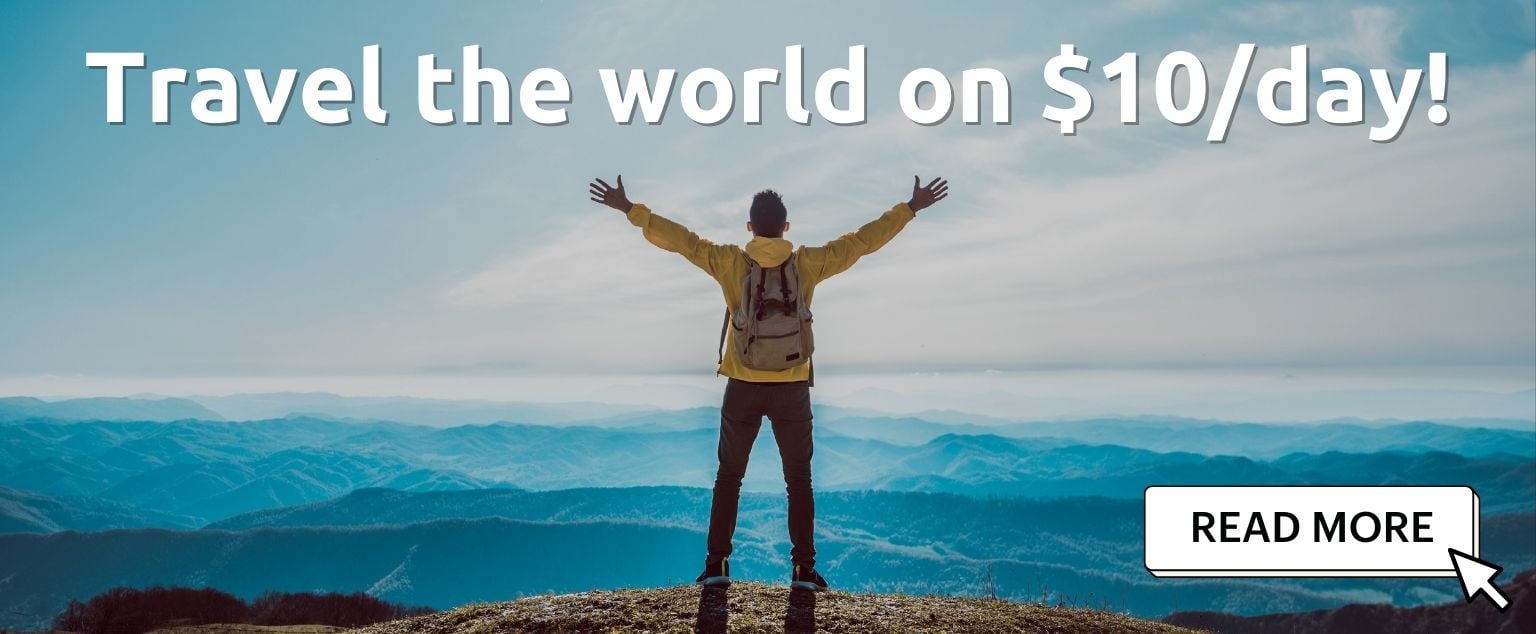 And for transparency's sake, please know that some of the links in our content are affiliate links. That means that if you book your accommodation, buy your gear, or sort your insurance through our link, we earn a small commission (at no extra cost to you). That said, we only link to the gear we trust and never recommend services we don't believe are up to scratch. Again, thank you!