Wow, Iceland. Wow. Just wow. Glaciers, mountains, lava fields, dramatic coastline, geothermal pools, and ample opportunity to get out in it – there's a lot to pack in here. Oh and let's not forget the ruddy Northern Lights!
But… it's not exactly known for its backpacking scene. In fact, Iceland is known for being downright pricey! So you may think there's not much in the way of budget accommodation here. So we've decided to sort it out for you and create this huge guide to the best 24 hostels in Iceland.
Thanks to this guide you'll be able to find some places in Iceland outside the usual spots (*cough* staying in Reykjavik does not mean visiting the whole country *cough*). More than that you'll have a handy guide for backpacking around this amazing island!
What are you waiting for? Let's see what Iceland's backpacker hostels have to offer.
Quick Answer – What are the Best Hostels in Iceland?
The Top Hostels in Iceland
Well, Iceland may be the most sparsely populated country in Europe but so what! It's still a breathtakingly beautiful country with tonnes to get up to. There are heaps of primo areas to stay in Iceland!
But first up, the best-of-the-best Icelandic hostels for the backpackers, the cheapskates, and the party machines.

Do You Want to Travel FOREVER??
Pop your email in below to get a FREE copy of 'How to Travel the World on $10 a Day!'.
The Overall Best Hostel in Iceland – Kex Hostel (Reykjavik)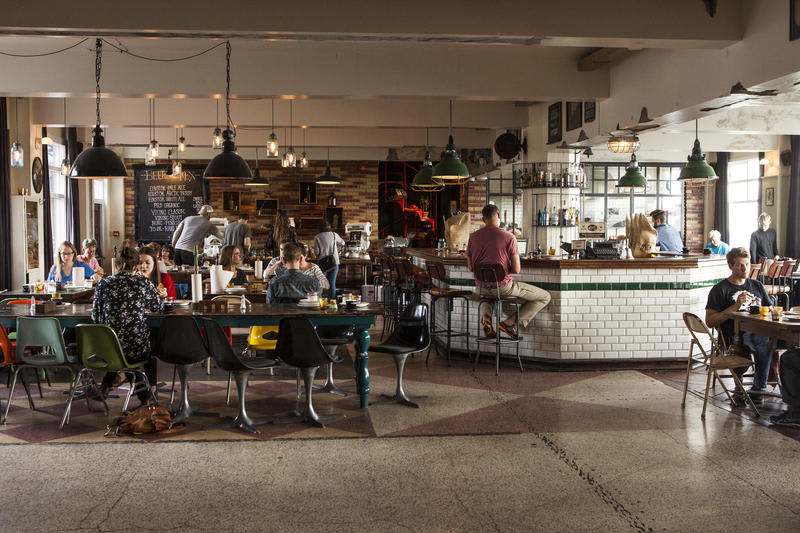 Well, well, well, if it isn't the best hostel in Reykjavik! This place is called Kex Hostel 'cause it's in a building that used to be an old biscuit factory (no jokes) which is a reason to stay at this place. It's super cool and we love it.
Packed full of minimalist Icelandic style, there's a bunch of stuff on the doorstep that really helps make this the best overall hostel in Iceland. Bars, restaurants, museums, clubs, music venues, and pretty much all of what's cool in Iceland's capital. That's if you can even bear to leave this mega cool Iceland hostel.
The Best Cheap Hostel in Iceland – Bus Hostel (Reykjavik)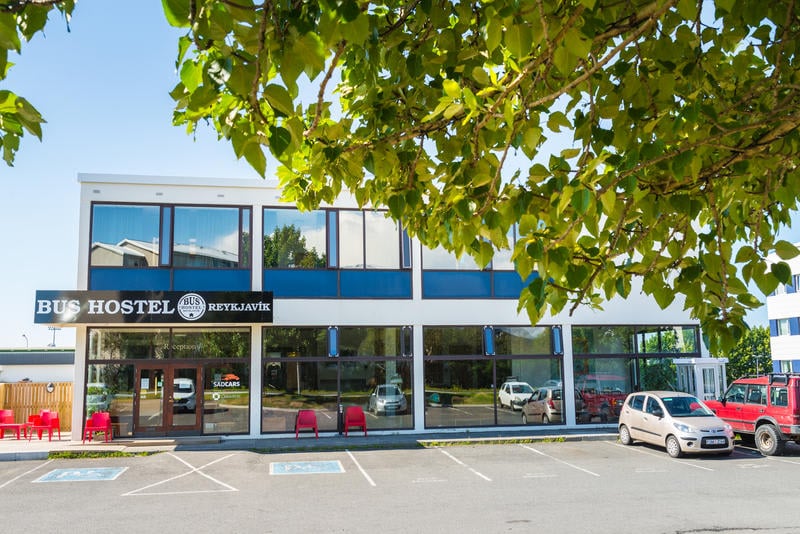 $
Bar/Cafe
Communal Kitchen
Free Transport
Totally unoriginal name, but considering it's right near a hub for public transport, it probably makes sense. It's super easy to get around Reykjavik from this place especially with an extra bonus…. You get a free pass for the Smart Bus if you stay here!
And that's just one of the things that makes Bus Hostel the best budget hostel in Iceland. The room rates are good value for money, and the onsite bar's got local beers on tap (winner). Generally, it's a pretty simple place to stay, but it's a good base if you wanna explore the capital city.
Best Party Hostel in Iceland – Loft HI-Hostel (Reykjavik)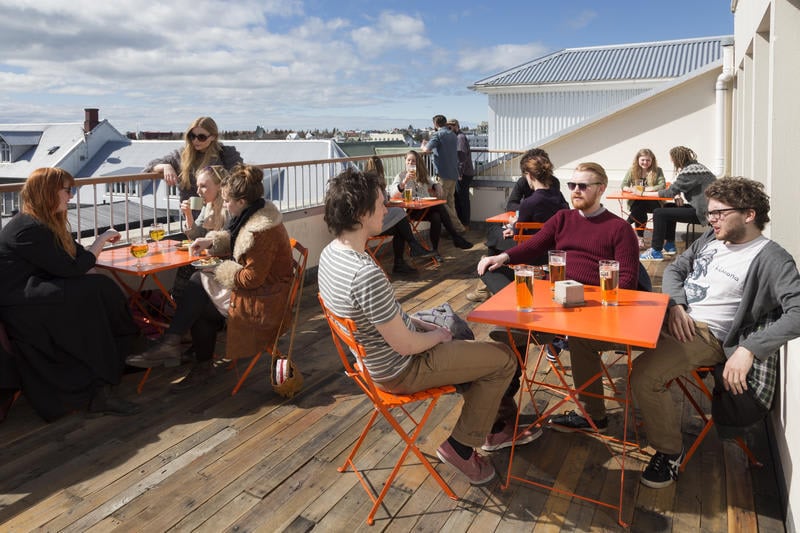 $$
Rooftop Terrace
Activities
Bar
This right here is one of the coolest hostels in Reykjavik and just perfect for partying! It's right in Reykjavik downtown , so it's super easy to just roll out of here into a few bars every night. But it ain't just about the local area (though that is popping).
They put on loads of different events back at the hostel, including drag shows, but one of the best things about this pick of Iceland's backpackers hostel is the happy hour. It's on for three hours. We call that a happy three hours. There's also a rooftop terrace which is a cool place to chill.
The northernmost capital of the world, Reykjavik brings all the charm and quirk that you'd expect from travel in the far northern reaches of Scandinavia. Though not a big city on the international scale of comparison, Reykjavik is bursting with cool things to do. The eclectic arts and music scenes of Reykjavik are downright wicked. Ever heard of Sigur Rós?
While these are the best hostels in Reykjavik, it's also worth mentioning that there are heaps of amazing Airbnbs in Reykjavik too. It's definitely worth a consideration for when the hostel vibes are wearing thin and a sweeping city apartment in Iceland's capital is sounding exquisitely temtpting.
An awesome hostel in Reykjavik in an awesome location.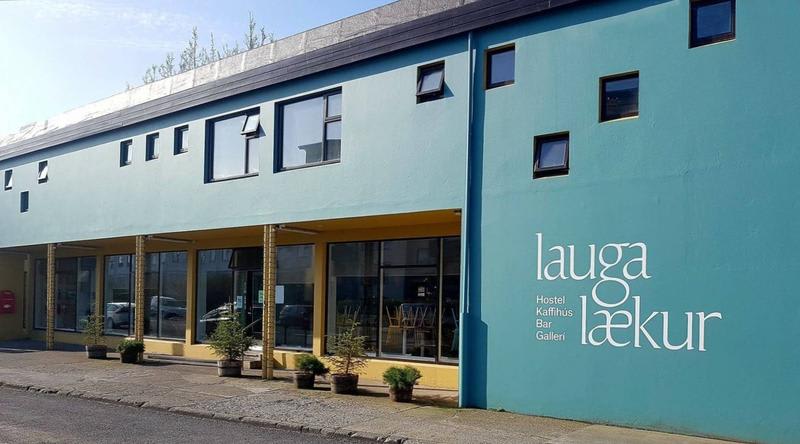 $$$
Cafe
Outdoor Terrace
Very Comfy Bed
Laekur means 'stream' in Icelandic, which makes sense 'cause there's a geothermal one of these that runs right outside the hostel. It's also super cool and comes equipped with a stylish cafe. Decked out in all the highlights of Nordic style, it's a good place just to sit with a coffee.
This is one of the best hostels in Iceland not just because it's basically a very cool cafe with beds on offer. It's also a good place to stay because of the location – you can catch the bus from right outside and ride to whatever sick things you've planned for your itinerary in Reykjavik. The beds are crazy comfy!
The top pick of hostels for solo travellers in Reykjavik.
$$
Bicycle Hire
Free Parking
Cafe
Smack bang in the middle of Laugardalur Park, which means it's not very central (if you care for that), City HI Hostel, however, is still one of the best hostels in Reykjavik. You can still get to the centre of town with a half an hour stroll, otherwise, it's a 10 min bus ride.
Green is the name of the game here – they're a certified eco hostel. The owners are friendly as well, making it one of the best hostels for solo travellers in Iceland. It's a decent place to base yourself for checking out the Golden Circle.
For couples travelling Iceland, this is the lover's suite!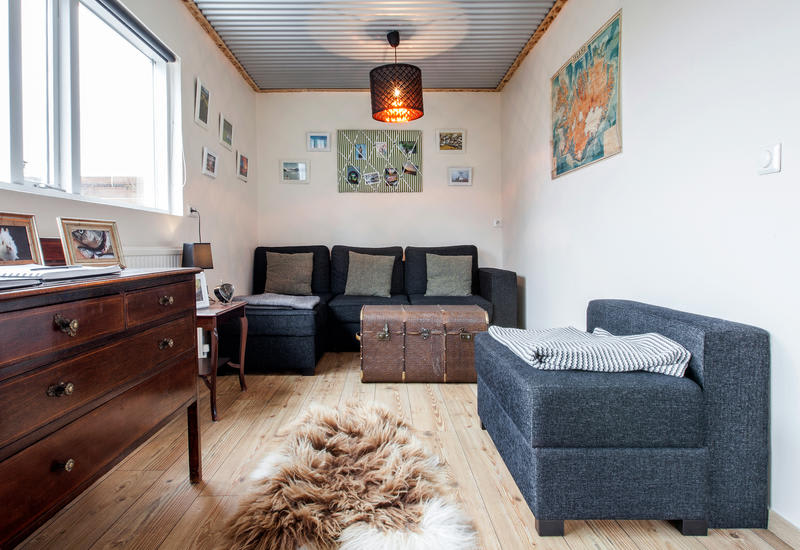 $$$
Netflix/Apple TV
Free Breakfast
Laundry Facilities
This house is blue. Would you have ever guessed that? It's a more of a Reykjavik bed and breakfast, sure, but it's still got decent hostel vibes. You can get yourself a lil' place here with your other half, cook your own meals, chill out, and just do whatever comes to mind…
There's also a free breakfast, which is great! But what makes this literally the most amazing hostel for couples in Iceland is the fact that you can actually see the Northern Lights from your bedroom window! Seriously! What?!
And all this just 5 mins from the beach. It's on the remote Seltjarnarnes Peninsula. So romantic!
Galaxy Pod Hostel
For some private (but cheap) pod-style accommodation in Reykjavik.
$
Games Room
Laundry Facilities
Pods
Now this place is pretty weird. It literally looks like something from Alien complete with pod-style accommodation.
It's one of the best cheap hostels in Reykjavik. Let's run through the perks guests here get: a bar, a vibey lounge, a movie room, free WiFI, and the pods themselves are actually pretty cool. They're equipped with memory foam mattresses, alarm clocks, you can listen to music thanks to earphone jacks.
The downside is that Galaxy Pod Hostel not in the best location in Reykjavik to stay. There are more centrally-located places to stay in Reykjavik, however, it's still only a 15 min walk away from bars!
Galaxy Pod Hostel is one of our favourites in Iceland but they're not taking guests right now. We're not sure if they're closed for good but we hope they'll come back soon.
Reykjavik Hostel Village
A simple, cheap, and friendly Iceland hostel.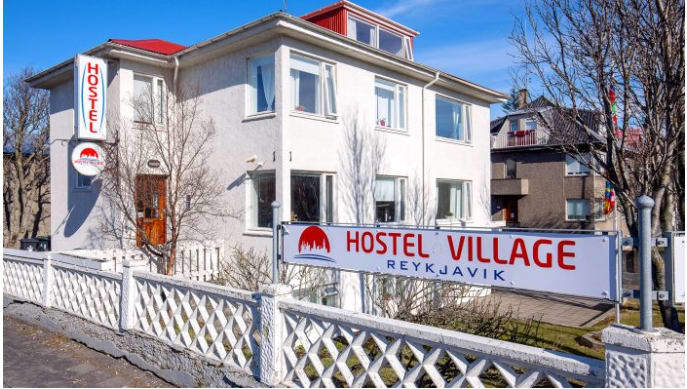 $
Pool Table
Free Parking
Luggage Storage
This is basically a big house with minimal interiors. It's a little bit like a budget hotel in Reykjavik, but it's got dorms. There's also a common room with a fireplace, which is something you'll definitely love after coming in from a snowy day.
Reykjavik Hostel Village is a short walk from the bus station, and the staff are super helpful too. The atmosphere is super friendly! It's one of the top budget backpackers in Iceland and Rekjavik for the vibe: cosy, homey, and warm.
Reykjavik Hostel Village is one of our favourites in Iceland but they're not taking guests right now. We're not sure if they're closed for good but we hope they'll come back soon.
Is This the Best Backpack EVER???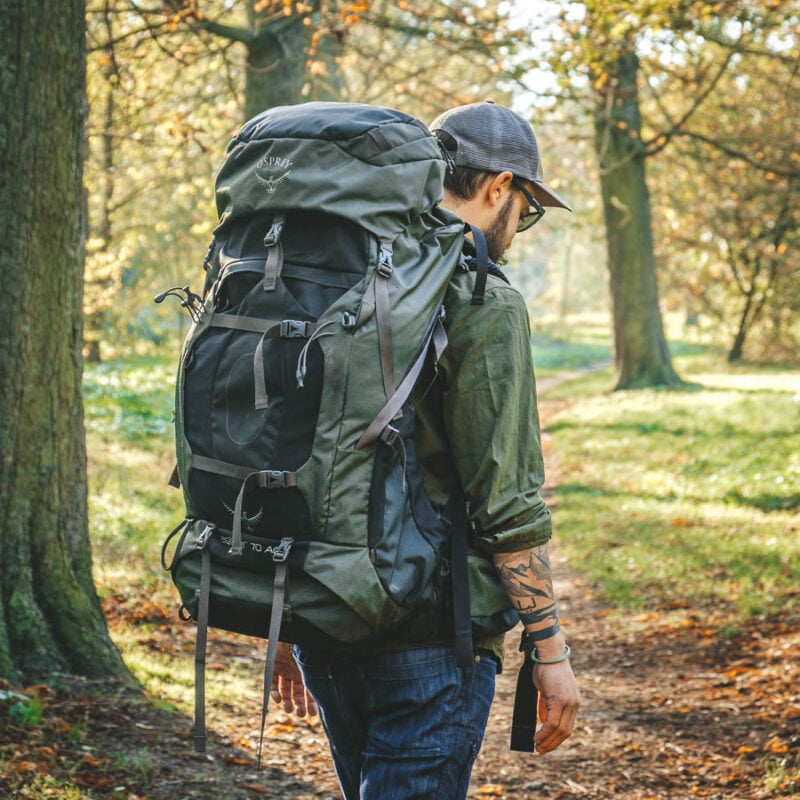 To be brutally honest, there's not a whole lot going on in Keflavik. You'll find a few things to see around Keflavik and some pretty Icelandic coastline, but other than that, it's mostly suburbia.
So, while Keflavik may not be a top destination for backpackers in Iceland, you're still gonna be coming here… because it's where the international airport is! You could just make the 40-minute drive into Reykjavik, however, in case you just want a cheap bed when you land, these are the best hostels in Keflavik.
A hostel close to Iceland's international airport.
$$
Free Breakfast
24-Hour Reception
Laundry Facilities
START your trip in Iceland with a very conveniently located hostel. This excellently located hostel in Keflavik is super close to the airport, meaning you'll have no troubles arriving or leaving. But it's more than just a top location, it's one of the best hostels in Iceland.
It makes for a good base for exploring this area of Iceland. The staff here are super helpful and will give you recommendations about where to go and what to do. Rent a car and travel Iceland by wheels: that's what we'd say. Can we also mention just how clean this place is – top marks for that!
Tjarna Hotel
A place to stay in Keflavik with sea views!
$$
Free Breakfast
24-Hour Security
Shuttle Service
Tjarna Hostel is an amazing place to stay in Iceland for all travellers. First off, the staff here are super cool. They'll pick you up from the airport, no questions. On top of that, they're pretty friendly too!
The views of the sea are amazing here, so if you're by yourself you can just stare whimsically out the window and, we dunno, write in your travel journal or Skype your family to show them how cool this place is. As for cleanliness, there's high standards here, and everything's basically brand new.
Tjarna Hotel is one of our favourites in Iceland but they're not taking guests right now. We're not sure if they're closed for good but we hope they'll come back soon.
Though hardly able to be called a city, Akureyri is the most populated town outside of Iceland's populous southwest. You might think there's not much going on up in the heart of cold(er) north, but you'd be wrong.
There's a lot of charm to be found in Akureyri's streets from chic cafes to lively art galleries to the constant backdrop of some bombshell mountain ranges! It's also a perfect base for exploring Eyjafjordur – Iceland's longest fjord.
Long-term players in Iceland's hostelling scene.
$$
Wheelchair Friendly
Outdoor Terrace
Laundry Facilities
This is a mainstay of the Iceland hostel scene. Its doors have been open since 1967 and the same family has run it since then. Because of that, the atmosphere is warm and wondeful vibes.
The prestige of surviving that long as a hostel easily helps make it one of the best hostels in Iceland. There's a good laundry service here, a decent kitchen so you can rustle up whatever you can cook, and the staff are super nice. Want good advice and instructions on how to get around? Stay here.
The best party hostel in Akuyreyri!
$$
Bar
Laundry Facilities
Tours & Travel Desk
Looking for lively? Well, this place is lively. The location here is poppin' – coffee shops, restaurants, bars, all that stuff, right on the doorstep. Boom.
But the hostel itself is actually where it's at. There's a bar which is the main thing that makes this one of the coolest party hostels in Iceland. Well… not just the fact that it's got a bar. It's the atmosphere in the bar…
It kicks off! It's a good place to get chatting to other peeps too. It's got all the fundamental hostel stuff too, shared kitchen and all that. A solid choice for both partying and getting stuck into the hostel life.
The best hostel in Iceland for digital nomads.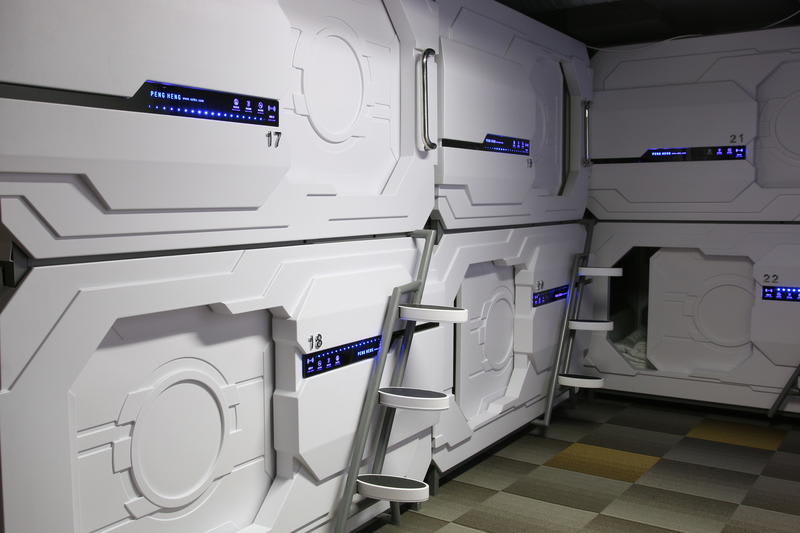 $$
Self Catering Facilities
Pool Table
Free Breakfast
Hafnarstraeti Hostel is one of the best budget accommodations for digital nomads in Iceland. What makes it so good? Privacy.
It's more pod accommodation here, so you can just cocoon yourself up at night and scroll Instagram till 4 A.M. without bothering a soul.
There's loads of common areas at this Akureyri backpackers hostel, meaning you'll have no trouble finding a spot to clock some hours. It's also right opposite the tourist information centre, so you can figure out your plans for exploring the city with ease.
Hvolsvollur is, without a doubt, the best base for exploring south Iceland. Question number two – is it pretty? Damn right it is!
Hvolsvollur is surrounded by the absoulte best of the south. Waterfalls, stunning mountainscapes, and other wonders are only a day trip away. The hostels in Hvolsvollur ain't too shabby either!
A chill party hostel in Hvosvollur.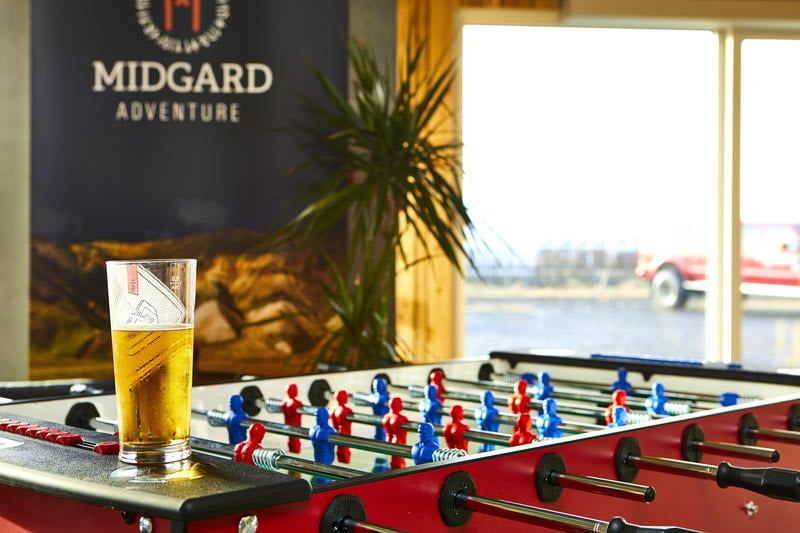 It sounds like something from a Nordic myth, but it's actually a hostel. Midgard Basecamp is a cosy place to meet people and have a good time. It's one of the best party hostels in Iceland, but don't expect mad times.
Instead, you can expect to do things like sit in the hot tub on the roof with your new mates and watch for the northern lights with a beer in hand. If that isn't epic just by itself, then we really don't know what is! The staff are a super friendly team who'll make sure everything runs smoothly.
Hostel Skogar
A hostel with some of the best views in Iceland!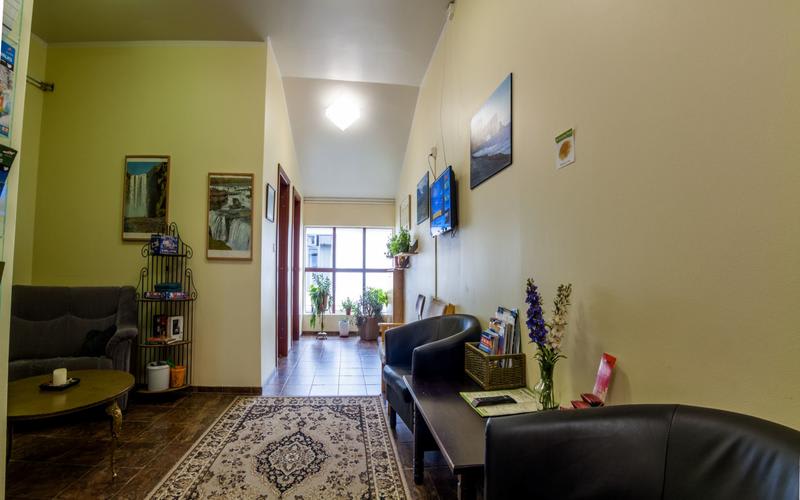 $$
AMAZING VIEWS
Fireplace
Cafe
This top hostel in Hvolsvollur has got all the feels when it comes to feeling like you belong somewhere. Isn't that nice? It's a great place for solo travellers in Iceland to stay. If you're backpacking Iceland alone, this is possibly the best option for resting your head.
When you're done gawping at the Skogarfoss waterfall and the Eyjafjal glacier from the gardens here, you can simply kick back next to the roaring fire in the hostel lounge and get chatting with everyone else staying here. Seriously though the scenery around here is literally incredible.
Hostel Skogar is one of our favourites in Iceland but they're not taking guests right now. We're not sure if they're closed for good but we hope they'll come back soon.
Volcano Huts Thorsmork
For pure, unadulterated nature.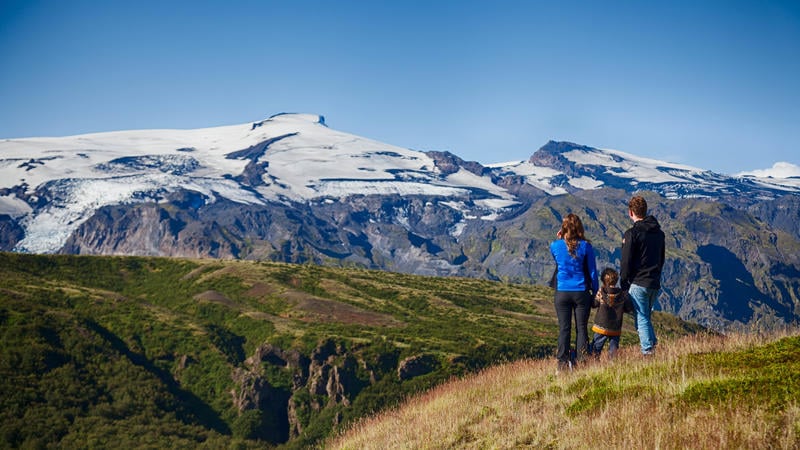 $$
Bar/Cafe
Free WiFi (surprisingly)
Sauna
Literally located IN the Thorsmork Nature Reserve, you couldn't get a better location for getting out into nature. Seriously, the Laugavegur Hiking Trail is right on your doorstep. For the money you'll save on having to get public transport to hiking spots, this is easily one of the best hostels in Iceland for budget travellers.
But… it is pretty remote. The only way to get there in the first place is by hiking there (or getting the mountain bus). However, if you're all about finding an Iceland backpackers hostel in what's basically the middle of nowhere, this is it.
There's a hot spring for guests to melt in here too… And a sauna!
Volcano Huts Thorsmork is one of our favourites in Iceland but they're not taking guests right now. We're not sure if they're closed for good but we hope they'll come back soon.
Selfloss is another place in Iceland without a huge lot going on. It is, however, the biggest town in the south with the key highway – the Icelandic Route 1 – running right through.
So, possibly, you'll pass through here. Maybe you'll be embarking on that world-stopping Icelandic road trip – who knows! Either way, here are the best places to stay in Selfoss on a budget.
An awesome Iceland accommodation for couples.
$$$
Bar
Jacuzzi
Laundry Facilities
This is a cute lil' place to stay in the south of Iceland. It may be pricey but it's cool (and don't forget, this is Ice-land). It's a kickass hostel for couples in Iceland; you'll be able to get a nice holiday home style-room complete with its own private hot tub!
But you can also book a basic room here, which is less expensive. There's a big communal area where you can get yourself a cuppa and have a chat with other guests staying here. Plus there's a bar, so it's not just lonely guesthouse life. It's chilled though, and good for a road trip.
Selfoss Hostel
A cheap hostel in Iceland with a jacuzzi!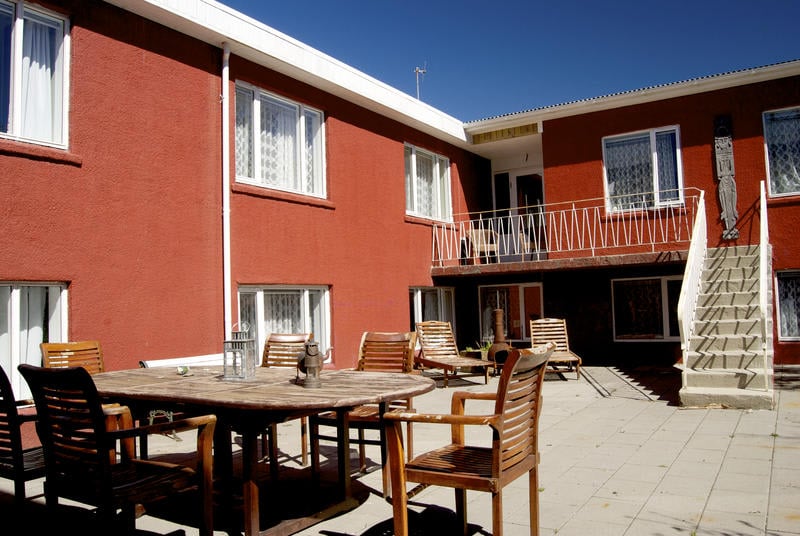 $$
Hot Tub
Wheelchair Access
Luggage Storage
Talk about underfloor heating – this place has it almost everywhere! Your feet will never get cold, which is great 'cause this country does get flippin' freezing. Plus, it's a steal considering the cost of travel in Iceland, so for that alone, it's one of the best hostels in Iceland with private rooms.
What else you got here then? A hot tub, shared lounge, outdoor fireplace, jacuzzi (also outside), a terrace for summer, and more. It's a top spot in the city of Selfoss if you wanna go hiking… or if you wanna visit the Selfoss Geothermal Pool.
Selfoss Hostel is one of our favourites in Iceland but they're not taking guests right now. We're not sure if they're closed for good but we hope they'll come back soon.
The Whale Capital of Iceland. If you're looking for where to see whales in Iceland, Husavik is the place to go. There's probably a lower chance of you not seeing one.
Husavik is a gorgeous fishing village in the north of the country. Filled with colourful houses and surrounded by snowcapped peaks, it's definitely one of the top places to visit in Iceland.
Husavik Guesthouse
Cheap private rooms abound (but not too private).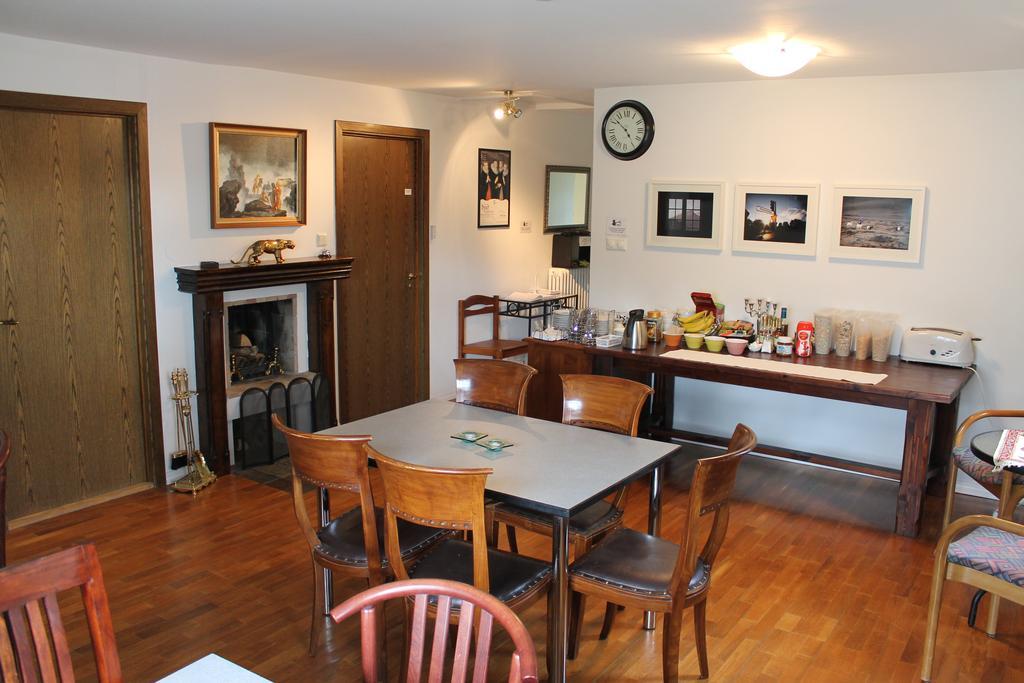 $$
Free Breakfast
Activities
Free Parking
It's in the centre of Husavik which is pretty good, since there's a few places to eat and drink nearby. The private rooms here are nice, but they've got shared bathrooms just in case you were missing those hostel discomforts.
The staff at this budget hostel in Husavik do well though. They put on events like walking tours and bar crawls. It'st may be one of the best hostels for couples budget backpacking in Iceland. Don't expect luxury or heaps of privacy. This is for fun-loving, non-fussy couples.
Husavik Guesthouse is one of our favourites in Iceland but they're not taking guests right now. We're not sure if they're closed for good but we hope they'll come back soon.
Hofdi Guesthouse
A simple and delightful place to stay in Husavik.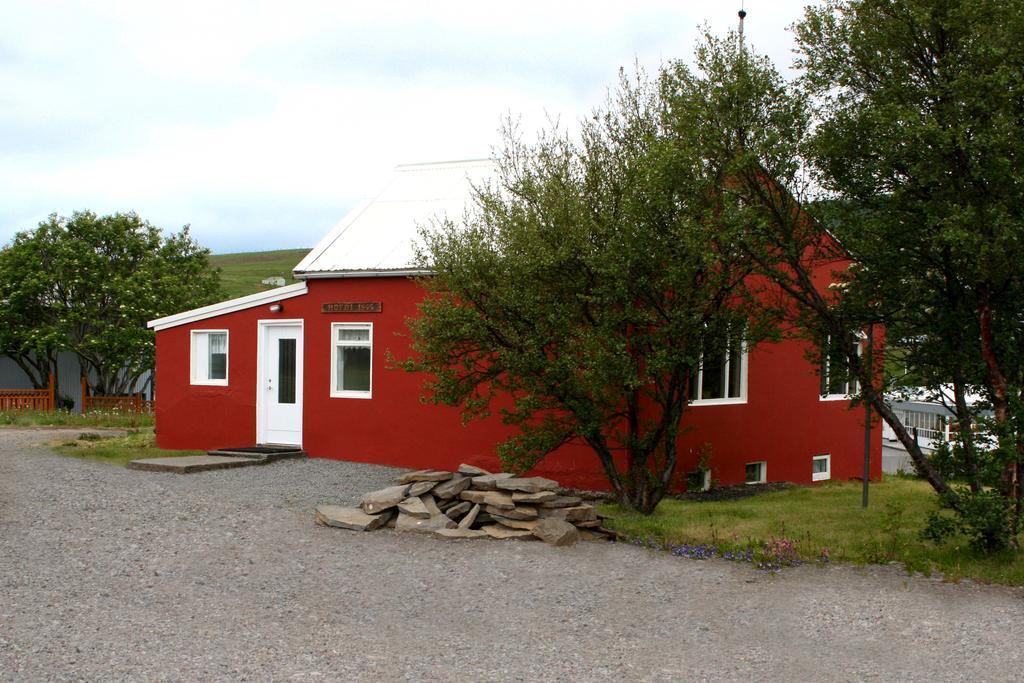 $
Free Laundry
Free Breakfast
Heritage Building
Hofdi Guesthouse is a Husavik backpackers hostel set in a house originally built in 1895. Pretty cool, huh? What makes this spot even cooler is that it's just simple. It's not in your face, it's not crazy cool; it's just simple.
As you'd expect, being one of the best hostels in Iceland, the private rooms here are worth it. And when it comes to location, it's right near the harbour for whale-watching, and there are loads of places to eat and drink around this place. It's a cool and unassuming little pad.
Hofdi Guesthouse is one of our favourites in Iceland but they're not taking guests right now. We're not sure if they're closed for good but we hope they'll come back soon.

Our GREATEST Travel Secrets…
Pop your email here – we'll only send you travel content that's actually relevant 😉
See! There are lots of spectacular highlights of Iceland to see! And there are heaps of places to stay outside of Reykjavik.
Here are a few more choices of Iceland's top backpacker hostels. Just a few miscellaneous areas that you definitely want consider visiting while kicking around on your itinerary for Iceland.
Psst – there's a piano here!
$
Bar
Communal Kitchen
Laundry Facilities
If you wanna go see the Thingvellir National Park, then this Iceland youth hostel is a great shout. And if you want to find a few mates before you go out exploring, the social atmosphere here is perfect for doing just that too!
Staff arrange activities like fishing, hiking and sightseeing tours, which helps make it one of the best hostels for solo travellers in Iceland. Alongside the good vibes, you can grab a few drinks at the hostel bar. There's a piano and a pool table too for extra giggles. It's friendly feels here.
Why not hit the beach in Iceland!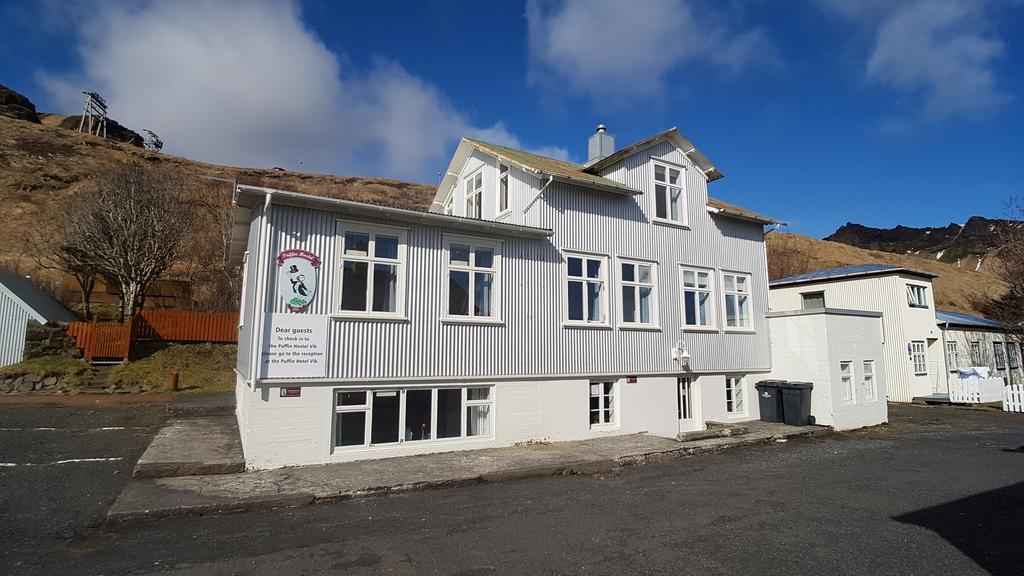 $
Cute Name
Close to the Beach
Communal Kitchen
You wanna be near the beach? Well lucky you, this top Icelandic hostel is located right near Vik's black sand beach! It might be a little bit basic (don't expect cocktail hours and high-end dining), but it's clean, cosy and surrounded by gobsmacking scenery.
History fans will love this one. It literally stretches back to the 1930s and claims to be the longest running hotel in the country. It's retty unique for one of the best cheap hostels in Iceland. Oh and there's a kitchen to save some coin on meals.
Good music, good vibes, anf good fish at this Iceland backpackers hostel.
$$
Bar
Live Music
Self Catering Facilities
This is one of the coolest backpacker hostels in Iceland! The Freezer also calls itself a "culture center", but this just means that it's got a bar, it puts on live music, and they have various game nights. And if that's culture, then we're definitely fans!
Easily one of the best party hostels in Iceland, it's set inside an old fish processing factory. If you're a lover of design, you'll lap this place up. The atmosphere is laid back and you'll have plenty of opportunities to get on it; there's a gig every evening and everyone's super friendly.
The Best Hostel in Seydisfjordur – Hafaldan HI Hostel
How does sleeping in an old forgotten hospital sound?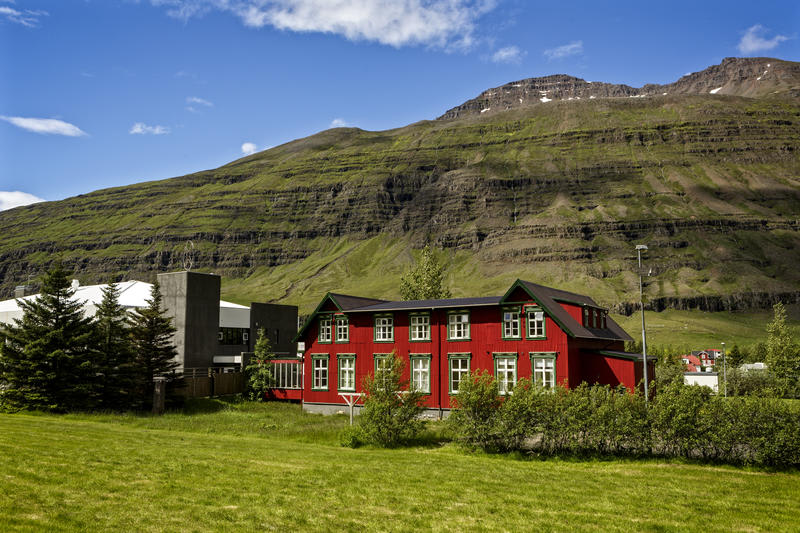 $
Lounge
Great Views
Free Parking
Umm, ok, so this hostel is actually in an old hospital building which sounds like the stuff of nightmares! That said this is a pretty cosy place to stay Seydisfjordur. What makes it one of the best backpacker hostels in Iceland though?
Well, the fully equipped kitchen is a start. Like, it's impressive. The showers are decent. And, actually – really? The fact that it's set in an old building is actually pretty cool.
It may not be Scandinavian design or ultra minimalist, but we still reckon it's one of the coolest hostels in Iceland.
Hafaldan HI Hostel is one of our favourites in Iceland but they're not taking guests right now. We're not sure if they're closed for good but we hope they'll come back soon.
Before You Book Your Hostel in Iceland
That's the roundup – Iceland's best hostels served on a platter just for you! It's almost time to book that pad and hit the road, right?
Not so fast! There are a few last points to touch on before you go get lost in the icy expanses of the northernmost reaches of the globe. Rather apporiately, we need to touch on staying safe in Iceland.
There's also the matter of packing…
Map of Where to Stay in Iceland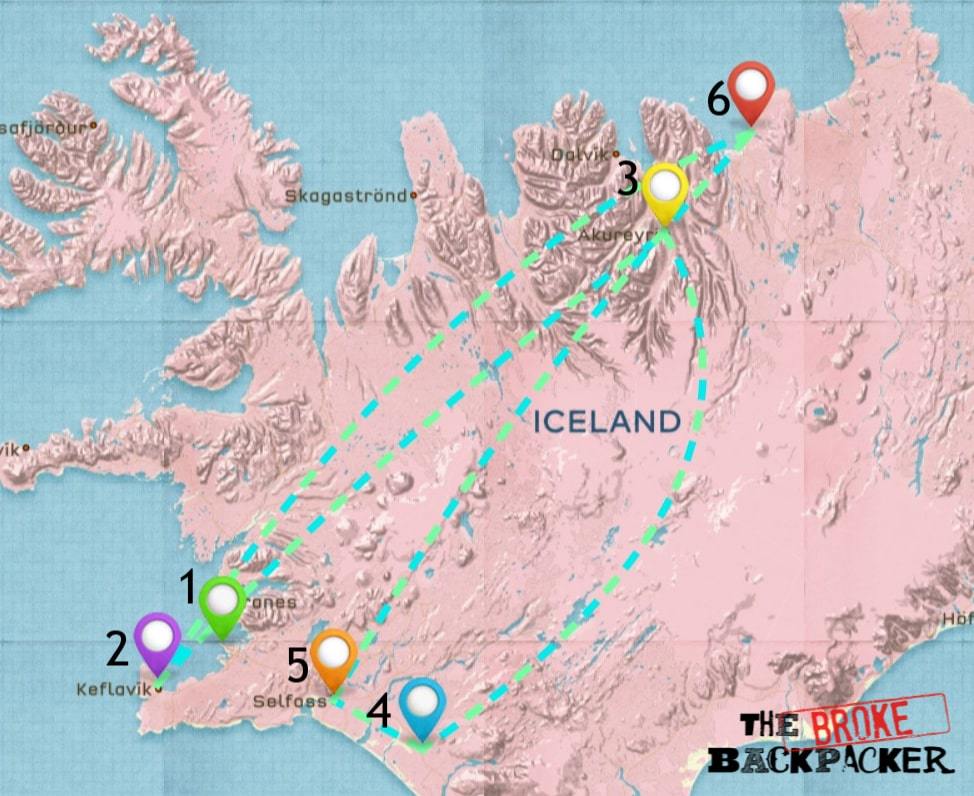 What to Pack for your Iceland Hostel
Pants, socks, underwear, soap?! Take it from us, packing for a hostel stay is not always quite as straight forward as it seems. Working out what to bring and what to leave at home is an art we have perfected over many years.
Check out our definitive Hostel Packing list for our top packing tips!
Why you should travel to Iceland
Because it's gorgeous beyond belief! Iceland is a nature lover's paradise, and there are plenty of backpacker hostels in Iceland to base yourself in here.
So many that it could be hard to choose just one, right? But don't worry. Keep it simple and go for the best overall hostel in Iceland – Kex Hostel. Then all you'll have to worry about it is finding some choice hiking spots!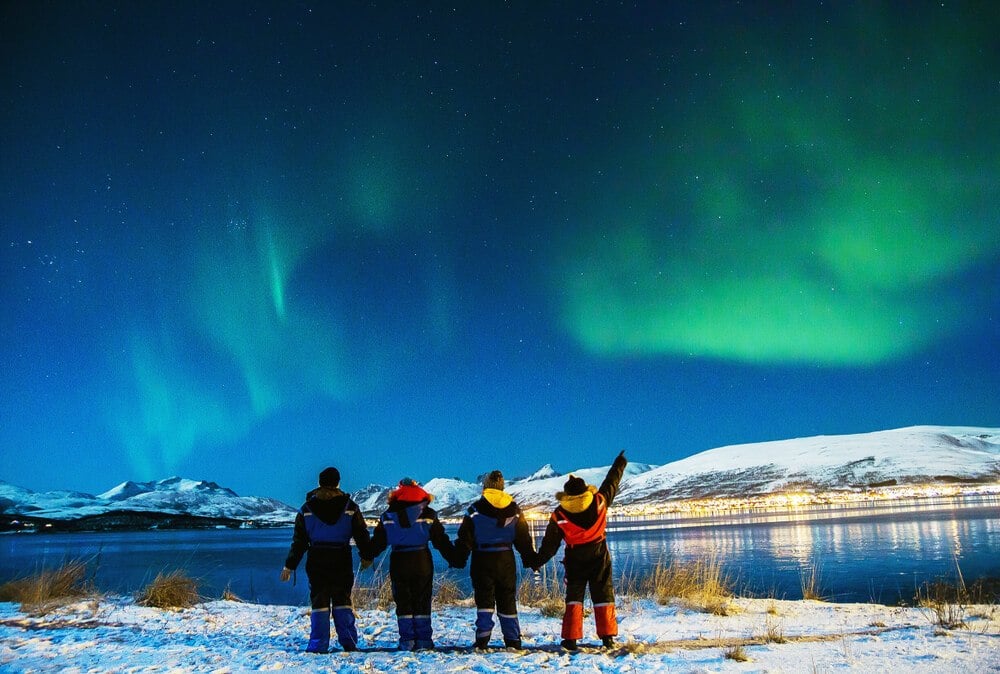 What do you reckon? A pretty decent list for the 24 best hostels in Iceland? Comment below and let us know which one you'd go for.
Alternatively, if you've been to Iceland before, tell us! Where did you stay? And whatever you do, please let us know if we've missed an absolute corker of a hostel that's slipped past our radar. It's important that we stay updated on the latest awesome things happeing in Iceland's hostel scene!
Enjoy the hell outta Iceland! Stay warm and go see something cool.
Do you own or run a kick-ass hostel? Want to be featured on this list? Get in touch at [email protected]
Don't Forget Travel Insurance for Iceland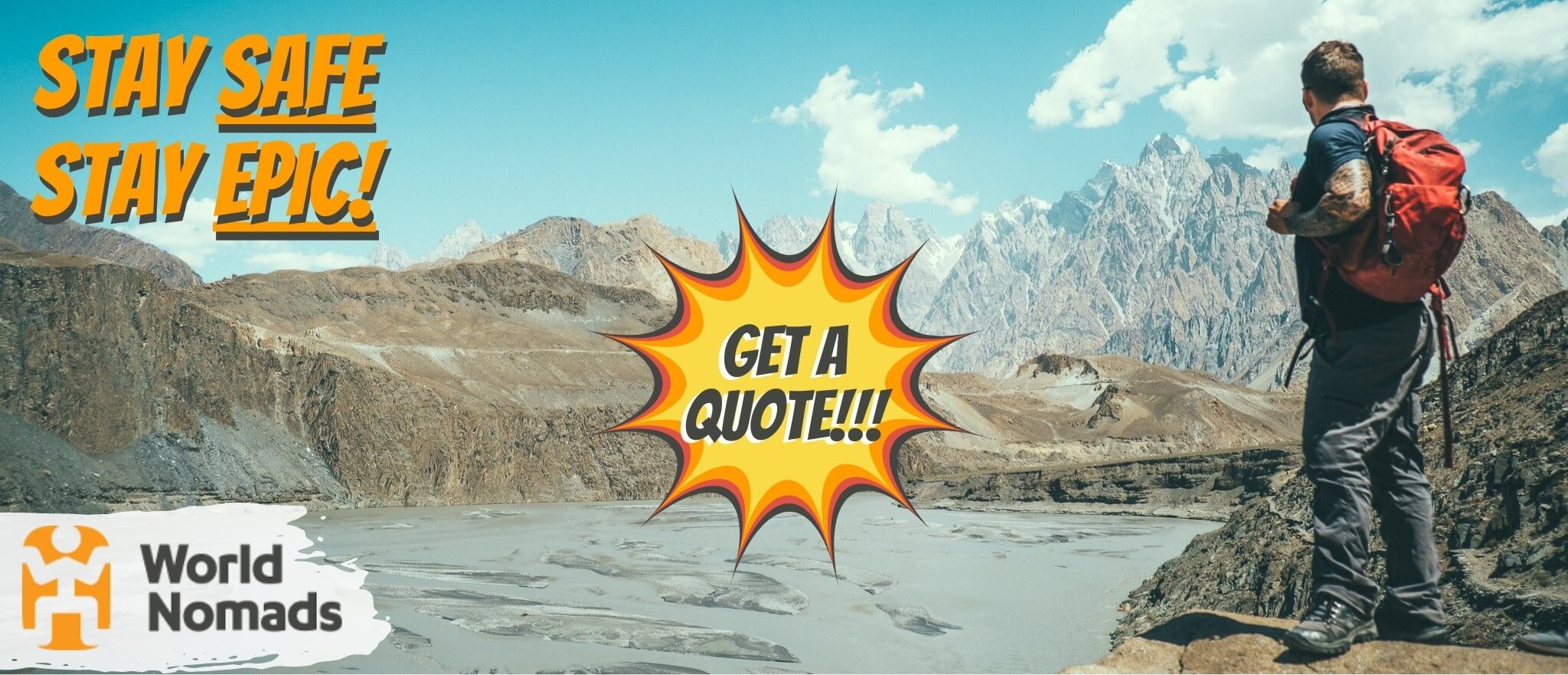 World Nomads' mission is to support and encourage travellers to explore their boundaries. They offer simple & flexible travel insurance, and safety advice to help you travel confidently.
They've been doing it since 2002 – protecting, connecting, and inspiring independent travellers just like you.
Get a quote below or read our in-depth review!
---
Bye for now, but not forever!
If you want MORE top-tier Broke Backpacker content like this, then sign up for our weekly newsletter below to get the latest and greatest!
And for transparency's sake, please know that some of the links in our content are affiliate links. That means that if you book your accommodation, buy your gear, or sort your insurance through our link, we earn a small commission (at no extra cost to you). That said, we only link to the gear we trust and never recommend services we don't believe are up to scratch. Again, thank you!