Reykjavik, Iceland has sure been enjoying its time in the spotlight this past couple of years. This gem of a city has skyrocketed in popularity recently and for good reason! Not only is it home to some of the most incredible views of the northern lights, but it's also filled with geothermal hot springs like the renowned Blue Lagoon! Reykjavik is the place to be.
If you're wondering where to stay in Reykjavik you probably have heard a story or two about the exorbitant hotel prices Thankfully though, there are now plenty of good value Airbnb's in Reykjavik to choose from. We called in our travel experts and created a list of the best rentals in Reykjavik to get you more bang for your buck!
Let's dive into the best Airbnbs Reykjavik has to offer based on your budget, travel group sizes, and the kind of vibes you are looking for.
Quick Answer: These are the Top 5 Airbnbs in Reykjavik
OVERALL BEST VALUE AIRBNB IN REYKJAVIK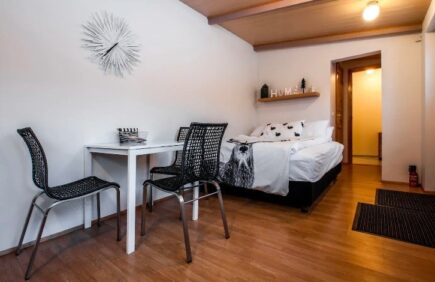 OVERALL BEST VALUE AIRBNB IN REYKJAVIK
Downtown Studio Prime Location
> $$
> 2 Guests
> Self Check-In w/ Smart Lock
> 200m from Hallgrímskirkja church
BEST HOMESTAY IN REYKJAVIK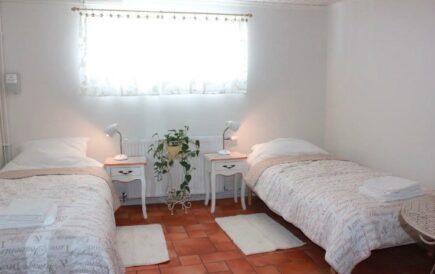 BEST HOMESTAY IN REYKJAVIK
Pristine Clean Homestay Packed w/ Charm
> $$
> 2 Guests
> Kitchenette
> Private Entrance w/ Key
BEST AIRBNB FOR COUPLES IN REYKJAVIK
BEST AIRBNB FOR COUPLES IN REYKJAVIK
Chic Downtown Apt With View
> $$$
> 2 Guests
> Incredible Glass-Wall Shower
> Romantic Atmosphere
BEST AIRBNB FOR FAMILIES IN REYKJAVIK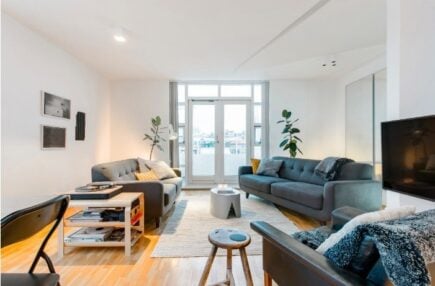 BEST AIRBNB FOR FAMILIES IN REYKJAVIK
Ocean View Penthouse Apt
> $$$
> 6 Guests
> Open-Concept Home
> Above a Scrumptious Pastry Shop
BEST LUXURY AIRBNB IN REYKJAVIK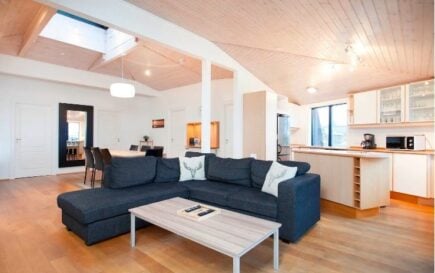 BEST LUXURY AIRBNB IN REYKJAVIK
Penthouse Downtown Apartment
> $$$$
> 10 Guests
> Balcony With Stunning Views
> High-Speed Wifi & Apple TV
Why stay in an Airbnb?
Local Experience: Whether your host is a private owner or a business, they'll be able to give you the top tips on what to do nearby. That doesn't just go for Reykjavik, but for everywhere in Iceland.
Unique Properties: A vacation is a break from the norm, so why not stay in a property that reflects that? Airbnb is where to find the coolest and most unusual places to stay!
Privacy: Another great filter – choose an entire place to ensure you won't be disturbed during your trip.
Affordability: Airbnbs are considerably cheaper than an equivalent hotel – and you won't have any hidden charges from the minibar either! Airbnbs are possibly the best option for backpackers in Iceland that need to keep the costs low.
Safety: It might seem a little weird staying in someone's house; however, both hosts and guests are vetted by Airbnb reviews to ensure the safety of both. Iceland is overall safe, and the Airbnb booking security just adds a little extra to it.
Want to keep your money safe?
You should always have emergency cash hidden on you – pick up this awesome security belt with its hidden pocket before you travel, it's perfect for hiding money, a passport photocopy.
The 15 Top Airbnbs in Reykjavik
$$
200m from Hallgrímskirkja church
2 Guests
Self Check-In w/ Smart Lock
This one bedroom and one bathroom studio apartment in Reykjavik is located in a prime location right in the heart of downtown. It's a snug space, perfect for cuddling up in on a cold Icelandic day. The studio is actually freestanding and not actually crammed inside an enormous building. The privacy and the lack of neighbor noise is a huge perk! It is literally just 200 meters from Hallgrímskirkja church, and a seven-minute walk to the sculpture trail and the Sun Voyager.
Additionally, the white walls and decor keeps everything looking sparkling clean. Self-check-in with a smart lock is a breeze. Gotta love it when things are easy breezy!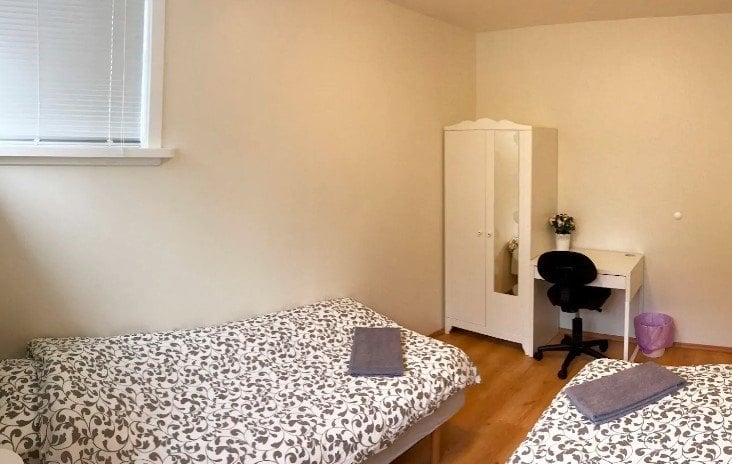 2 Guests
Seaside just 500m away
This private room in a house is a Reykjavik Airbnb with one bedroom and a shared bathroom. There are actually two single beds in the bedroom itself, so it's perfect if you are traveling with another friend and sick of someone being a blanket hog…
This cozy room is located in a quiet street super close to downtown Reykjavik. There is plentiful free parking right outside on the streets. The room is freshly painted and is located in the basement. Guests are welcome to use the kitchen to its full capability and use the free coffee, tea, and basic kitchen items from spices to cooking oils.
Inside the room itself, there is a closet, a desk, a lamp, and a chair. For a short term rental in a Reykjavik homestay, this is quite the well-furnished place! Location wise, this Reykjavik Airbnb is just a six-minute walk from downtown and is close to many supermarkets. What's more, is that the seaside is just 500 meters away!.
Perfect Short-Term Rental for Digital Nomads | Bright Room w/ Desk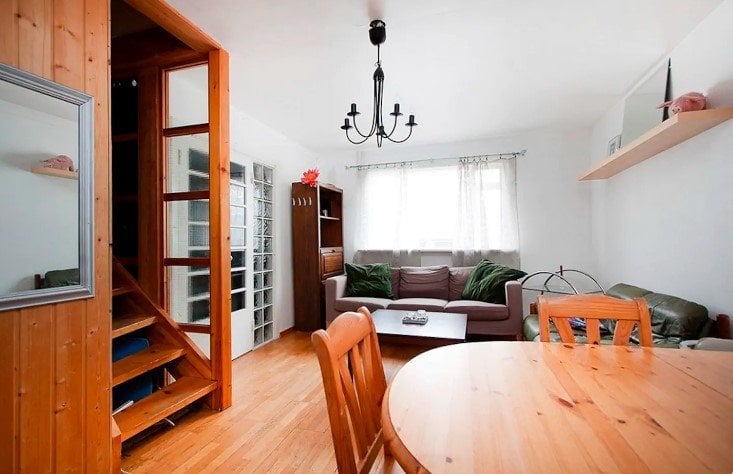 2 Guests
Right on Main Street
This one bedroom comes with a shared bathroom. It is a room rental inside a lovely Reykjavik homestay. It's a quiet room inside an actor's house, located right on the main shopping street. It is within walking distance of anything you'd need in the city, as it is right on Laugavegur Main Street.
The place is super clean and your entire stay is sure to be pleasant and relaxing while being situated in the perfect spot to get good work done! This two-floor Reykjavik apartment is quite spacious. All guests are welcome to use the main floor of the apartment, which includes a kitchen, laundry room, and living room.
1 Guest
Breakfast Included
This one bedroom Reykjavik homestay is in a historic 1902 traditional Icelandic wooden home and is quite the find for solo travelers. While there isn't a private bathroom attached to the room itself, there are one and half shared bathrooms. The room is exceedingly cozy with crisp, clean white sheets and wooden furnishings and floors.
There is even an acoustic guitar in your room should you wish to strike up a tune (note that "Wonderwall" is not permitted). This short term rental in Reykjavik sits in a quiet neighborhood, just a brief five to ten-minute walk to the city center, harbor, and swimming pool. It's a treat to stay in this warm and cozy atmosphere in a traditional Icelandic house! You will feel truly welcomed here in this beautiful Reykjavik homestay.
The BEST Travel Backpack?!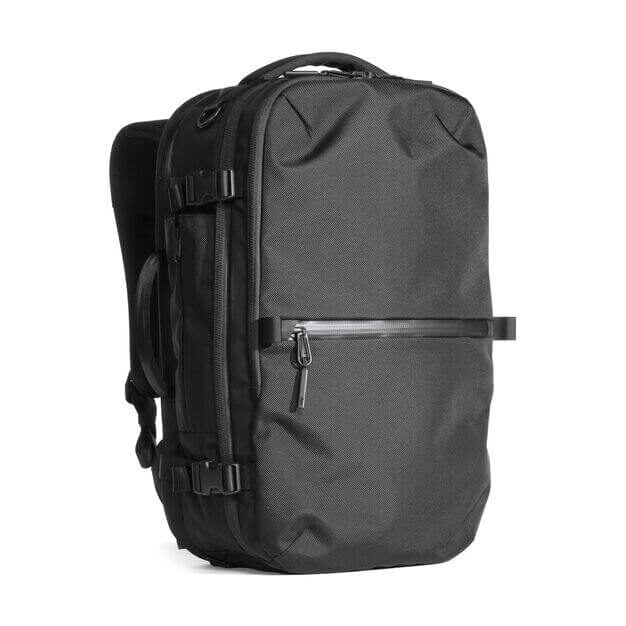 Pssssst! Not picked the perfect travel backpack yet? The Broke Backpacker team has tried out over thirty backpacks this year! Our favourite travel backpack is the Aer Travel Pack 2.
View on AER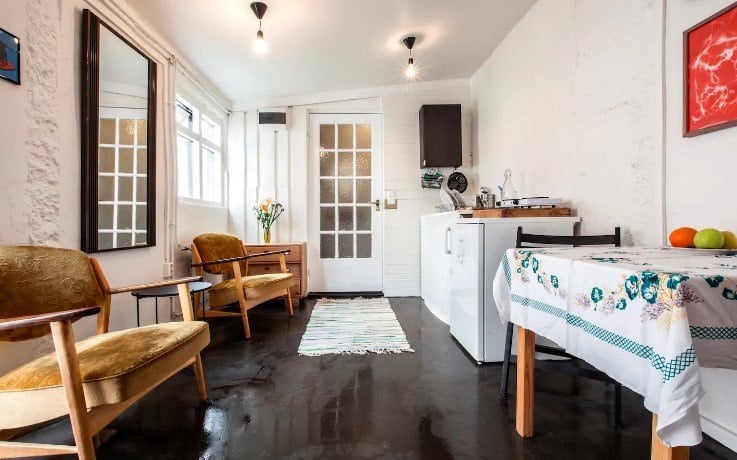 2 Guests
Kitchenette & Strong Shower
This one bedroom and one bathroom studio garden house is perfect for those who want to be close to all the fun in downtown. In fact, downtown Reykjavik has some incredible bars, and this Reykjavik Airbnb puts you right in the middle of the action. From the casual Lebowski Bar to the Kaffibarinn Bar with its late-night DJs, to the Dillon Whiskey Bar with its laid-back vibes, you're sure to find your perfect watering hole near this Reykjavik Airbnb.
While this short term rental is on the smaller side, it perfectly fits two people and has a nice kitchenette and bathroom. It is completely private. Our favorite part of this Airbnb is that it's super close to a unique cat coffee house that is Japanese styled just around the corner.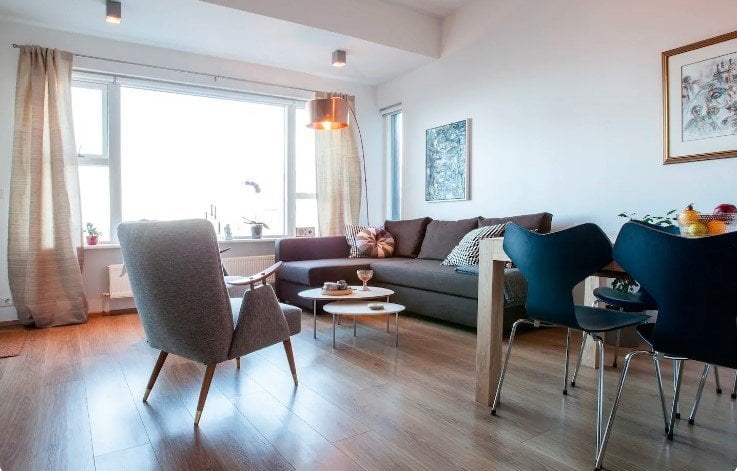 2 Guests
Incredible Glass-Wall Shower
This one bedroom and one bathroom short term rental is a perfect Reykjavik Airbnb for couples. It's a new and enormously spacious downtown apartment that offers guests a lovely view over the bay and the mountains. It's centrally located in downtown and is therefore very close to a bevy of restaurants, bars, and shops. The apartment comes with a mammoth king size bed and a comfortable sleeping sofa in the living room.
There is also a luxurious glass-wall shower, modernly equipped kitchen, and even a washing machine for those who want to do a quick load of laundry! The decor is positively lovely and you and your significant other are sure to feel right at home in this Reykjavik Airbnb.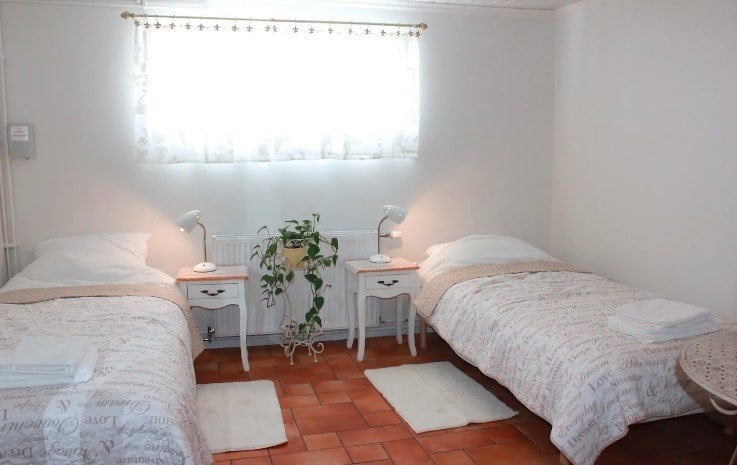 $$
Private Entrance w/ Key
This is a private room in an apartment with a shared bathroom. There are two single beds inside this pristine clean and charming Reykjavik homestay, so it's perfect for those who are traveling with a friend in tow. The location is close to the water and is just a quick walk to the downtown area. Specifically, it is located in West-Town also called Vesturbær.
Now something truly special about this Airbnb in Reykjavik is that it is kept meticulously tidy. Truly! It's squeaky, squeaky clean! This Reykjavik apartment is on the ground floor of a three-story house, with a separate entrance from the other floors. Therefore, you'll have you have your own key and can come and go with privacy and easy! In this short term rental, you'll be able to use the shared bathroom and kitchenette on the bottom floor as well.
$$
Close to Geothermal Pool
2 Guests
Peaceful Garden & Back Porch
This one bedroom and two and a half shared bathrooms is a wonderful room rental in a Reykjavik homestay. Right outside your windows, you can soak up the incredible views of the sunset over the ocean. This Reykjavik Airbnb is located in a quiet neighborhood close to the shore. To be specific, the neighborhood is Laugardalur, which is actually home to a huge geothermal swimming pool and the national football stadium too.
The room itself is quite stylish, a lovely blend of old and new. Guests are welcomed to use the garden, back porch, and barbeque facilities. You can also take full advantage of the fully equipped kitchen, washing machine, and dryer!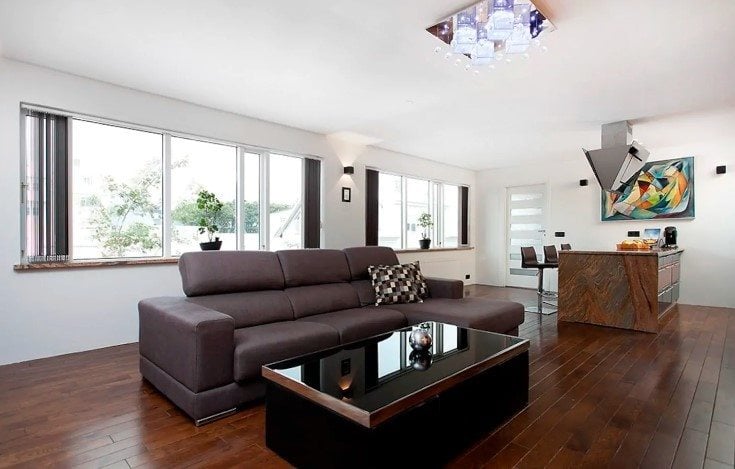 $$$ 169
Free Parking Space
4 Guests
Apple TV & Sound Bar
This two bedroom and 1 bathroom apartment is one of the best Airbnbs in Reykjavik and is positively luxurious. It is located in the heart of the city, in the center of Laugavegur, right on Main Street. This deluxe short term rental comes with all of the bells and whistles, from a washing machine to a dishwasher, to an Apple TV with a soundbar you can plug into.
This rental truly has it all! A huge perk is the free private parking spot, as well as the soundproof walls. We all know how noisy neighbors can get, so soundproof walls is a dreamy amenity this Reykjavik Airbnb offers. Moreover, with the large bright windows, this spacious apartment is a dream come true!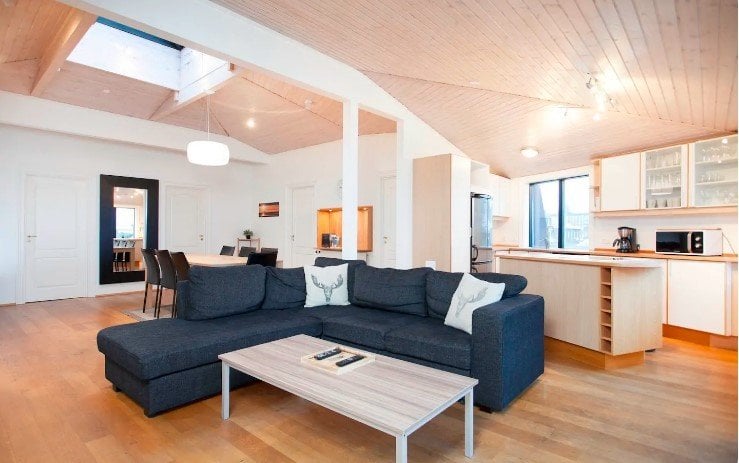 $$$$
High-Speed Wifi & Apple TV
10 Guests
Balcony With Stunning Views
This bedroom and two bathroom rental comes with a total of six beds inside. It's a penthouse apartment that offers incredible views of downtown right below your feet. Totaling in 120 square meters, this Reykjavík apartment screams luxury. It is absolutely one of the best Airbnbs in Reykjavík if you're looking to splurge. The building was built in 1956 but the penthouse was added in 1990 making it a wonderful mix of historic and modern.
It is important to note that there is no elevator in this building. However, guests will enjoy all the luxurious furnishings and amenities, including high-speed Wifi and an Apple TV. Furthermore, a baby crib and baby high chair can be provided upon request. There is also a lovely balcony outside that is perfect to enjoy a glass of wine or a cup of tea while taking in the views below.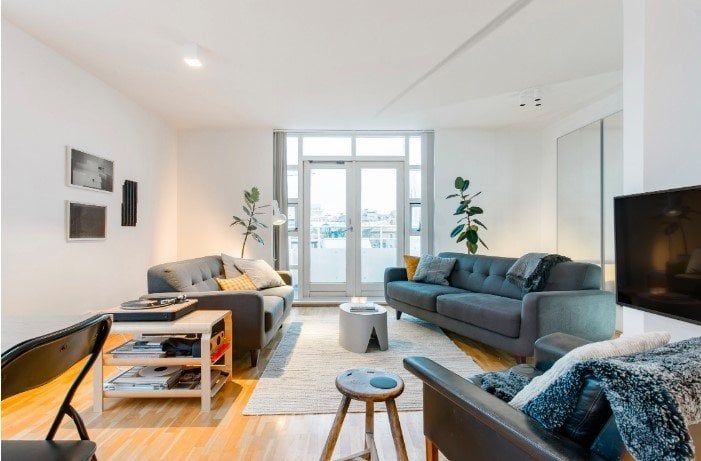 $$$
Above a Scrumptious Pastry Shop
6 Guests
Open-Concept Home
This three bedroom and one bathroom penthouse apartment rental is one of the best Airbnbs in Reykjavik for families. It comes with a total of five beds, which makes sleeping more than six guests a breeze. Also, there is a fully equipped kitchen to whip up delicious meals in, as well as an elevator to make hauling the luggage or groceries upstairs easy as pie. There is also a high chair and crib in this Reykjavik Airbnb for those who are traveling with young ones.
We love this open-concept home that has tons of space and room to breathe. Just downstairs is a delicious pastry shop, Bjornsbakari, which serves up traditional Icelandic pastries. Yum! This Airbnb in Reykjavik is located near the port and is very close to the bus stop. There are plenty of restaurants, bars, and stores nearby!
Best Airbnb in Reykjavik for a Group of Friends | Jazzy Downtown Apartment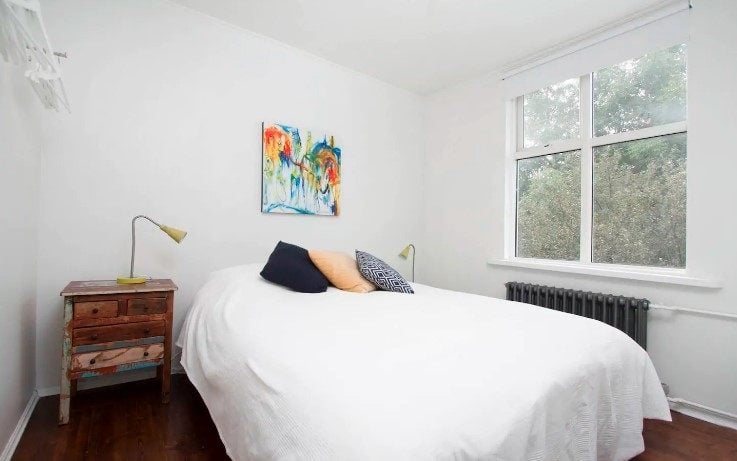 $$$
Rustic Yet Modern Design
5 Guests
Breakfast Included
This two-bedroom and one bathroom Reykjavik apartment comes with a total of four beds. It is very clean and modern and sits right in the heart of downtown. There are incredible wooden floors and staircases that give this apartment such a cool atmosphere! In fact, the dark wooden floors give it an almost rustic vibe, which is contrasted by the bright white walls and the hyper-modern bathroom.
Minimal in design, this Reykjavik Airbnb is sure to please even the pickiest of friends! Moreover, this short term rental has high-speed wifi, a TV, a basic kitchen, and a high chair and travel cot can be provided upon request. Also, there is a washer and dryer to use.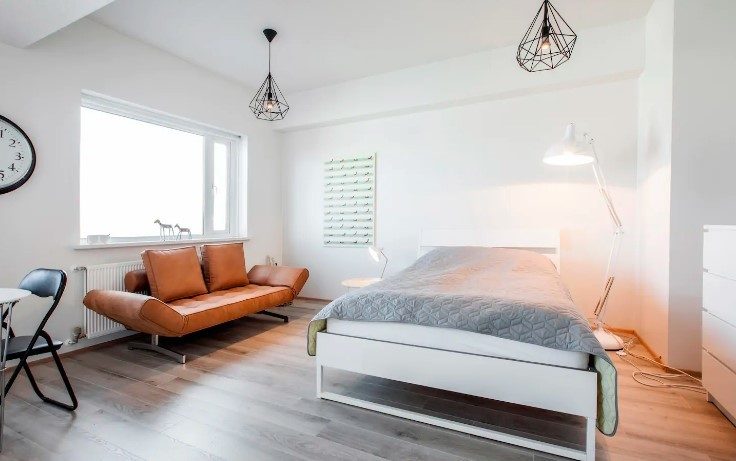 $$$
Panoramic View of Harbor
2 Guests
Free onsite parking
This one bedroom and one bathroom studio apartment make for a perfect stay in the Grandi neighborhood. It's a bright and modern space, that is stylishly furnished. We love the enormous windows that offer incredible views of the harbor. It's right across the street from many restaurants, cafes, and bars. In fact, it's an easy walk to everywhere in town.
It's just steps away from some of the best local eateries and bars, and outstanding entertainment too! You're sure to find this studio apartment in Reykjavik inviting and cozy, and super conveniently located. All of these details makes it one of the best Airbnbs in Reykjavik to stay in!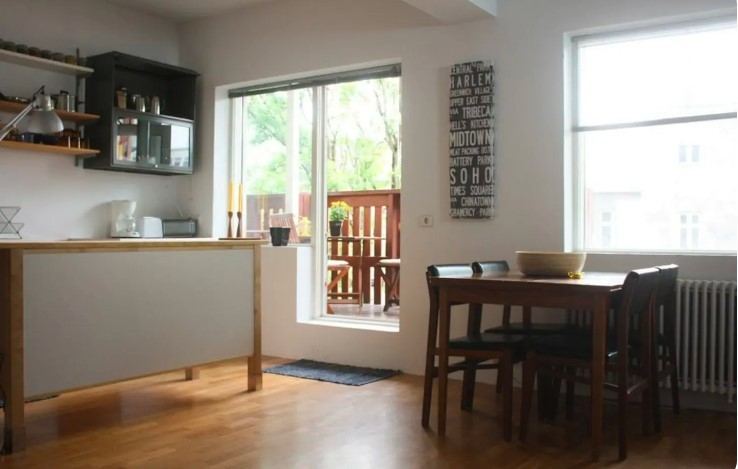 4 Guests
Washing Machine & Dishwasher
This one bedroom and one bathroom Airbnb in Reykjavik is located in the luxurious Grandi area and is very close to the harbor and to the renowned Saga museum. There are actually two beds, which makes hosting a total of four guests possible.
This entire cozy studio flat is yours for the taking. This short term rental has a fully equipped kitchen and a lovely wooden balcony that has plentiful outdoor furniture for lounging on and enjoying your cup of coffee or cocoa. Being situated on the third floor, the view from the balcony is one you will surely enjoy! Also, there is a washing machine, dishwasher, and industrial coffee maker for the coffee lovers out there! It's also located fairly close to some restaurants and bars.
5 Guests
Huge outdoor garden
This Reykjavik apartment is a wonderful find for those who are looking to stay near the airport. It's an 80 square meters apartment has three bedrooms and one bathroom. This bright and chic apartment also has a huge outdoor garden complete with a playhouse and even a trampoline.
This is one of the best Airbnbs in Reykjavik close to the airport. Moreover, there is actually a supermarket, cafe, and bakery very close to this rental, which only adds to its convenience factor. In fact, it is only a 25-minute walk to the city center, so you're not too far from the action at all!
What to Pack for your Reykjavik Airbnb
Our Broke Backpacker editors have put together a shortlist of their Airbnb essentials, which you can find here.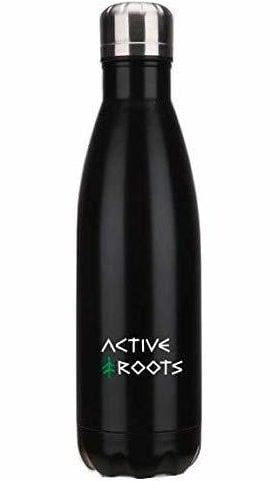 1. Active Roots Water Bottle: Keep your own water bottle on your travels to keep you hydrated all day long, and save the planet at the same time. Reusable bottles help the environment by cutting down plastic waste, which is even more difficult to avoid while traveling. The Active Roots Water Bottle is the perfect one for your next holiday. High-quality material, non-leaking and super chic looking, you can fill it up with any drink, and it'll stay hot or cold all day long.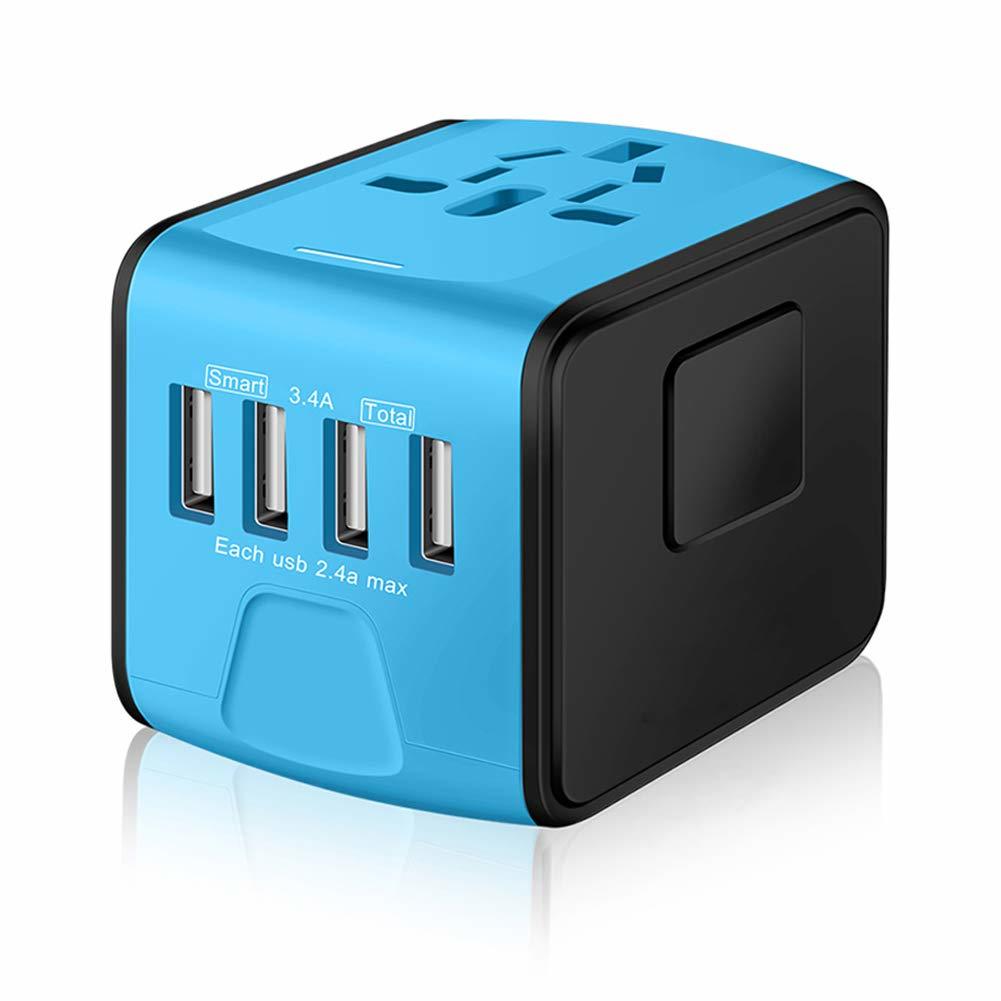 2. Universal Travel Adapter: Nothing is worse than being on holiday, having your phone on 1% and scrambling to find an adapter on the streets. Get a Universal Travel Adapter before you head off. It fits every major type of wall plug. With the 5 USB ports, you can even plug in multiple devices and charge them at the same time – having this little tool can be a total game-changer.
3. Active Roots Toiletry Bag: With this Active Root Toiletry bag, you're more than prepared for your next holiday – keep all your bathroom essentials organized in the different sized compartments. This kit is rather large and will fit all your washroom essentials no problem. The bag makes sure that your bathroom will be clean and tidy while you have everything handy and easy to find.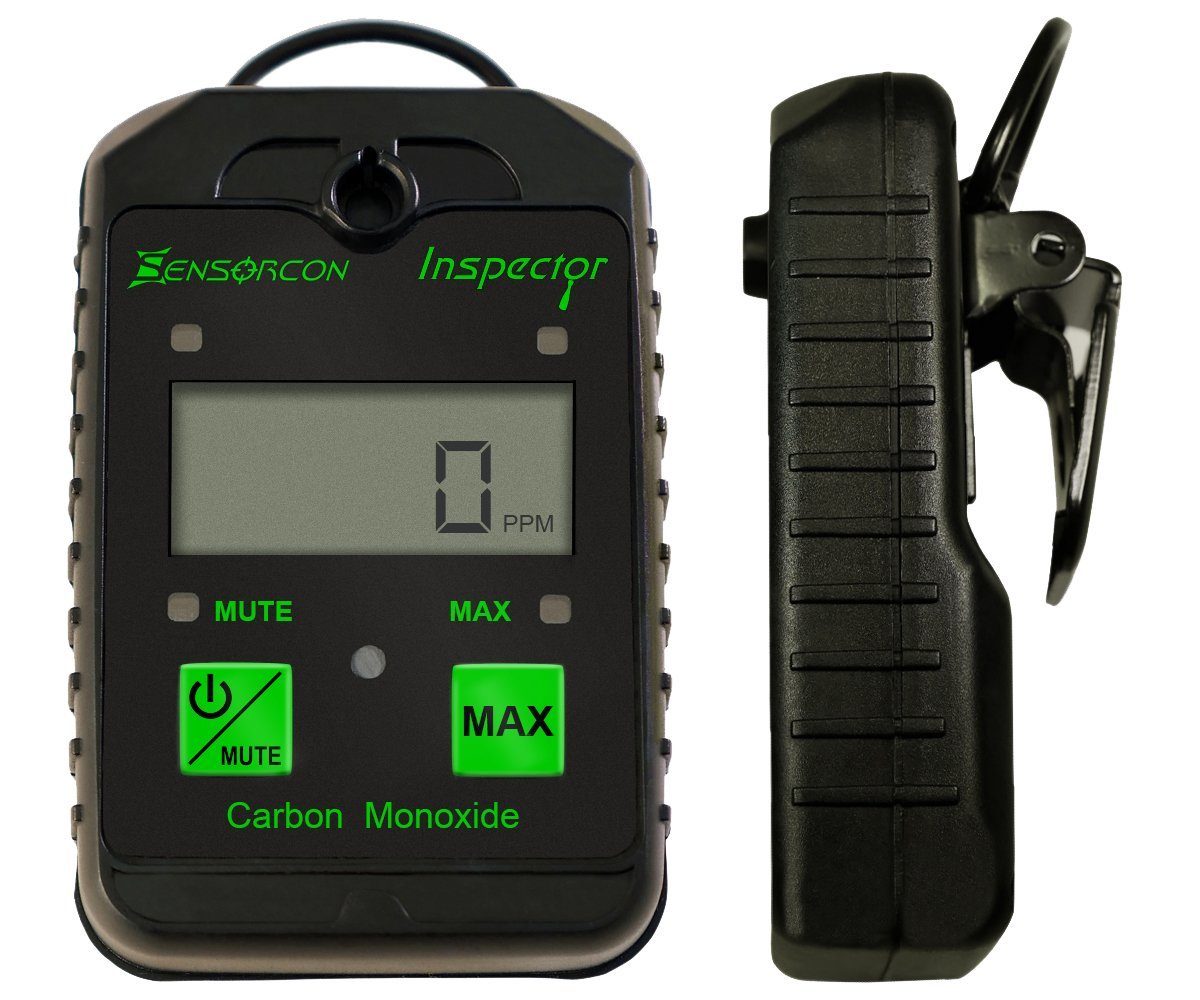 4. Carbon Monoxide Detector: Most U.S. and E.U. homes ill have a CM detector but most countries don't require homes (and by extension, Airbnbs) to have one. By getting this portable CM monitor, you can holiday without a worry. The device will send out a visual and audible alarm if carbon monoxide is above normal levels – before you could be harmed. Waterproof and long-lasting, the tiny machine is a one-time purchase that you won't regret.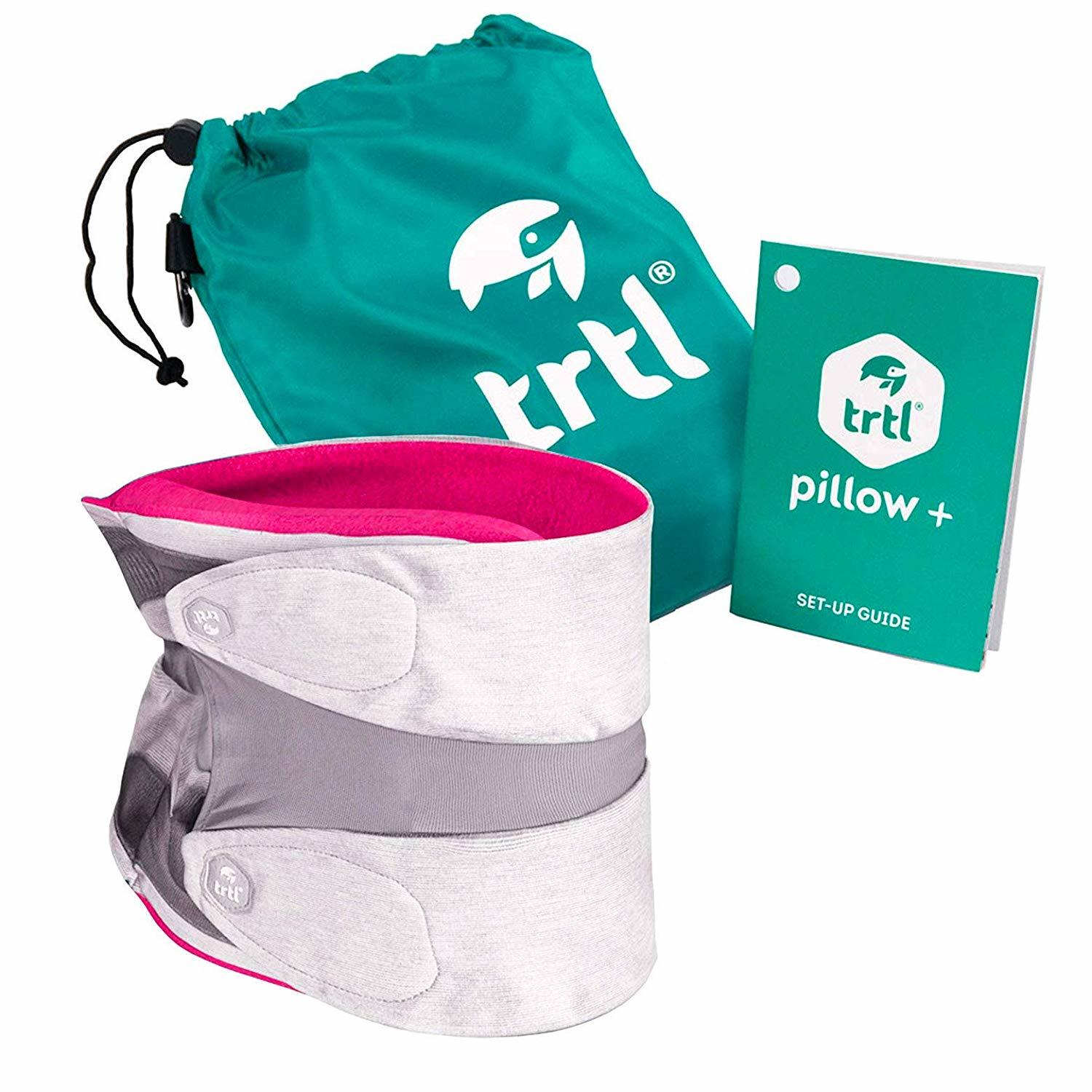 5. TRTL Travel Pillow: I don't have anything to make long-haul flights or bus rides any shorter. But…. The TRTL Travel Pillow will give your neck and head so much support that you'll actually be able to get some proper rest. The ergonomic design, with its adjustable interior support, is absolutely unique and was scientifically engineered to keep you comfy and safe. Including a step-by-step guide and a waterproof bag, you'll never travel without this pillow again.
6. Reusable Shopping Bags: Are you familiar with the massive problem with plastic pollution, especially in developing nations? Avoiding consumer-end single-use plastic isn't a massive challenge to those of us privileged to travel. Start by shopping with reusable shopping bags. They're long-lasting, they fit everything you need and can be used as beach/picnic/day bags too. In some countries, plastic bags are either banned completely or you have to pay for them so a bag that accompanies you on every trip will go a long way.
Final Thoughts on Reykjavik Airbnbs
Reykjavik is home incredible geothermal pools and jaw-dropping views of the northern lights. Reykjavik is also home to some amazing homes. We hope you found the best Airbnb in Reykjavik to suit your needs, budget, and travel group. No matter which short term rental you chose, we are sure it was a match made in Icelandic heaven (Valhalla!).
If you're booking your Icelandic trip, you might want to consider getting travel insurance so you can kiss your travel worries and stress goodbye! World Nomads has always had our backs, and they are ready to have yours too. Click here to get a quick quote.
And don't forget to take out Travel Insurance for your trip! I have been using World Nomads for some time now and made a few claims over the years. They're easy to use, professional and relatively affordable. They may also let you buy or extend a policy once you've started your trip and are already abroad which is super handy.
If there's one insurance company I trust, it's World Nomads. To find out why I use World Nomads, check out my World Nomads Insurance review.
Getting an estimate from World Nomads is simple – just click the button or image below, fill out the necessary info, and you're on your way!

"Find out how YOU can support the site. We work hard to put out the best backpacker resources on the web, for free! It's all about helping out our tribe of awesome backpacker readers [that's you!]. Please visit the link to find out how you can help keep the site going 🙂
For the sake of transparency, some of the links in our content are affiliate links. This means that if you book your accommodation, buy a book or sort your insurance, we earn a small commission at no extra cost to you. I only link to stuff I've actually used and never endorse products or services that are not up to scratch. Thanks for your support.