Reykjavik is the world's most northern capital city, found on the small island nation of Iceland. It is cosmopolitan, loaded with rich art, and allows you to explore some of the nation's most epic landscapes!
You're traveling to the cultural epicenter of Iceland. History-wise, it is one of the most important cities in the country, and it's packed with fun things to do.
Whether you're aiming for a museum-crawl, an adventure outdoors, or just grabbing a few pints at the local bar, our guide is going to give you the tools to craft the perfect 3 day itinerary in Reykjavik.
You can continue onwards from here, exploring this beautiful country, or go home and dream of round two. But one thing is for sure, your first time in Reykjavik will be unforgettable…
Let's not waste any more time here — we're off to explore Reykjavik!
Iceland is one of a kind. It's a nature lover's paradise and there is just so much to experience here!
Reykjavik is a great starting point if you're planning a backpacking trip in Iceland, because it packs a lot of awesome things to do. The city has plenty of places to visit and also offers you the chance to go on little trips to visit some of the epic Icelandic landscapes.
The city is relatively easy to get around. You can walk to most places within the city, and buses run frequently to other locations. Despite that, renting a car is very much advisable if you plan on venturing out into the wild.
If you're wondering what to see in Reykjavik in 3 days, we hope our guide helps you cut through the noise and design the perfect itinerary for you.
Off we go!
3 Day Reykjavik Itinerary Overview
Alrighty. First, let's figure out where you should stay in Reykjavik.
The compact downtown area is the heart and soul of Reykjavik. It's called Midborg, or 101 among the locals, and you'll find plenty of shops, restaurants, and bars in the area. It's a great place to stay if you want to be surrounded by historical landmarks.
Vesturbær has a nice vibe to it, and it's one of the best neighborhoods to stay in the city as well. It's located near the old harbor in the north part of town, and there's plenty of chic cafes and trendy bars if you're into that. It's a great place for foodies!
If your budget is low, Hlidar in the east is where you will find some of Reykjavik's coolest hostels and budget hotels. It is popular with students and is home to the Reykjavik Museum of Art and the Icelandic Phallological Museum (we'll get into that one later).
Best Hostel in Reykjavik – Galaxy Pod
Galaxy Pod Hostel is our pick for the best place to stay in Reykjavik. The hostel is located in Hlidar, just a short walk from downtown, and is close to tons of bars and restaurants. It comes fully equipped with a movie room, a bar, a social lounge, and a self-service kitchen.
This one is as central as it gets. One street away from the main shopping, bar and restaurant zone, Laugavegur, it is walking distance from anything you might need in town.
It is also 5 minutes away from Hlemmur, the main bus station where every bus in Reykjavik departs. The balcony is a great place to relax and the sea view is incredible!
Best Budget Hotel in Reykjavik – Heida's Home
This modern guesthouse is situated in the center of town, conveniently located to explore Reykjavik. It's only 12 rooms in total, each fully-ready with Wi-Fi, heating, and a lot of great amenities.
Tower Suites Reykjavik offers stylish penthouse suites in central Reykjavik. Set on the 20th floor of a contemporary glass tower and fitted with floor-to-ceiling windows, these luxury suites have unrivaled panoramic views of the city and harbor.
If you want to treat yo' self, this is our recommendation!
Your first day of exploring Reykjavik. We hope you're as excited as us! We're starting off with some of the city's most iconic sights and then move on to some wilder things. Snooze away, get your coffee fix, and let's do this…
9:00 am – Hallgrimskirkja
Your Reykjavik itinerary starts with a visit to the largest church in Iceland. Hallgrimskirkja rises above Reykjavik with its 240 ft-high tower, offering spectacular 360° views of the city.
The exterior of the church is said to mimic the Icelandic landscape with its staggered concrete facade. Hallgrimskirkja is a working Evangelical-Lutheran church, so everyone is welcome to join services and concerts. At times, it may be restricted to public access because of masses, weddings, etc.
The building itself is pretty cool, but make sure you go up so you can gaze at where the ocean meets the sky.
10:30 am – Sun Voyager
The Sólfarið, or Sun Voyager, is a huge stainless-steel artwork on the northern shore of Reykjavik.
It is a dreamboat, an ode to the sun. It symbolizes the promise of undiscovered territory, a dream of hope and freedom.
Designed by Jón Gunnar Árnason, it is a product of a competition to celebrate the city's 200-year anniversary in 1986.
The concept of the statue itself is quite crazy: Jón says he experienced an uncanny feeling that he'd been in Iceland before, many centuries ago, and the design is inspired by those same memories.
Come gaze at the sun reflecting in the stainless steel and learn more about this remarkable monument!
11:15 am – Harpa Concert Hall
Reykjavik's Concert Hall and Conference Centre is a multi-purpose architectural work of art. It's nestled in a modern glass honeycomb structure and has won the prestigious Mies van der Rohe Award, given by the EU to reward quality architectural production in Europe.
The building itself is a beauty to look at, and it also offers great views of the city and its surroundings!
1:00 pm – Whale Watching
For this next bit, we're setting off into the Atlantic Ocean to spot some of its most magnificent mammals. The waters here are rich with aquatic life, and it's easy to spot creatures like minke whales, white-beaked dolphins, and even humpback whales.
Whale watching is a fantastic thing to do if you're planning a trip to Reykjavik, and there are a number of companies operating tours from the harbor — prices vary.
4:30 pm – The Icelandic Punk Museum
Down below Bankastræti, not far from the harbor docks, this tiny museum chronicles the rise of Icelandic punk music in the 1980s. It was started by John Lydon (aka Johnny Rotten of The Sex Pistols) in 2016.
The Icelandic Punk Museum is located in a former public toilet in downtown Reykjavik. It's small, gritty, and we love it!
Today, we're getting a taste of Iceland's famous Golden Circle. In order to see all of it, it's really advisable you get a car. Otherwise, your best bet is to book an all-inclusive tour and be free from all the planning hassle. Let's go!
8:30 am – Thingvellir National Park
The Golden Circle is one of the most popular routes in Iceland and it's filled with incredible scenery to explore. Thingvellir is one of its main attractions and it's only a 45-minute drive from Reykjavik!
The geological processes which shaped it are as remarkable as the great historical events which took place in this location. Thingvellir was listed on UNESCO's World Heritage List in 2004 for its geological uniqueness and historical significance.
12:00 pm – Gulfoss Falls
Along with Skógafoss, Gulfoss is right there at the top of Iceland's most iconic waterfalls. The name roughly translates to "Golden Falls" and it really is a place to witness the power of the elements.
This dramatic waterfall is over 100 feet deep and consists of two enormous cascades. It's located right at the start of the Hvita canyon, carved by a river with the same name. The black gorge is around 1.2 miles long and, together with the waterfall, creates an amazing natural spectacle.
5:00 pm – Blue Lagoon
A visit to the Blue Lagoon is a must for anyone traveling to Iceland. It's a beautiful geothermal spa and a wonderful place to restore your energy after a long day exploring the Icelandic landscapes.
The official website describes it as "an otherworldly wonder in the heart of a volcanic landscape", and it really feels like something extraordinaire.
Reykjavik can be quirky. If you're in the city for 3 days, we've got a couple more things you should add to your itinerary. We're crossing off a few more essentials, but we're also starting with something unusual. Get weird.
10:00 am – Icelandic Phallological Museum
Yap, this is a weird one.
Aside from, you know, all the epic landscapes you've seen the day before, one of Reykjavik's most unique attractions is this rather odd museum.
As the name suggests, the Icelandic Phallological Museum is essentially a museum full of penises. In fact, over 200 of them. And they come from all the land and sea animals that are found in and around the country.
11:00 am – Laugavegur
Laugavegur is one of the oldest shopping streets in downtown Reykjavik and a popular place to look for local gifts, grab a quick bite to eat, or just browse through some specialty stores. You can walk here from the last stop.
The same road formerly led to the hot springs in Laugardalur, where generations of women took their laundry for washing. A walk down this quaint street is a great way to experience contemporary culture and interact with locals.
Pop into a local bakery, indulge in delicious pastries and doughnuts, and grab some fresh coffee from the local coffeehouses. On Friday and Saturday nights, the street is packed with activity well into the early hours.
2:00 pm – National Museum of Iceland
After some well-deserved lunch, it's time for another museum — we promise we left the weirdness for the morning time.
A visit to the National Museum is the perfect way to learn about the history and culture of Iceland and its people. If you have time, you should definitely add it to your itinerary.
From the early days of Viking settlers to its modern-day culture, the museum has a permanent exhibition neatly illustrating the most interesting and peculiar stories of the country.
You'll find other temporary displays rotate on a yearly basis yearly and are also worth looking into. Among the museum's many precious raw materials is the Valthjófsstadur door, an extremely rare and valuable find featuring elaborate medieval engravings from a 12th-century tale.
4:00 pm – Perlan
Situated on the top of Öskjuhlíð hill, Perlan was originally built in 1991 as a cluster of hot water tanks. It was later converted into a building open to the public, hosting exhibitions, a planetarium, an observation deck, and a fine-dining restaurant.
If you are interested in the Earth's natural forces, then you'll surely enjoy it here. Iceland was born from fire and ice, and to fully appreciate the power of these elements, Perlan brings them to life with interactive exhibitions by talented artists and cutting-edge technology.
Perland is the largest nature exhibition in all of Iceland. It's a great way to learn about Iceland's natural forces. Plus, there's a fantastic deck with 360º views over the city!
11:00 pm – Aurora Borealis
This is how you end your trip with a bang.
The Aurora Borealis, or Northern Lights, is perhaps the number one thing that draws visitors to Iceland in the winter. It's one of the best countries in the world for it, and watching the stars dance across the sky changes people's lives.
Iceland is located at a high latitude, meaning there is no darkness from mid-April to mid-August (long live the midnight sun). In this period, you cannot see the Northern Lights, but their season runs from late August to mid-April — September to late March being the absolute best time for it.
Need a place quick? Here's the best neighborhood in Reykjavik
Staying longer? No problem! Check out some of our extra suggestions to make sure you make the most out of your first time in Reykjavik.
Videy Island
Just a quick ferry away from Reykjavik, on a short stretch of water, lies the tranquil Videy Island. It's a historic location with ancient ruins and evidence of settlement as early as the 10th century.
There are a couple of interesting buildings on the island, including the first stone building in the country, and one of the oldest churches too.
Grotta Lighthouse
Grotta Lighthouse is located on the Seltjarnarnes peninsula, the most north-western point of Reykjavik. It is a small lighthouse that dates back to 1947, but it's not the lighthouse itself that is the main attraction in the area.
The Seltjarnarnes peninsula is a reserve and home to abundant birdlife, making it a great place to enjoy the outdoors, go for a walk, or do some bird watching. At night it is one of the most beautiful spots in Reykjavik — when the moon is out, the reflection on the water is breathtaking!
Árbær Open Air Museum
Take a step back in time with a trip to the Árbær Open Air Museum. A visit here will give you a glimpse into the life of the Reykjavik people during the 19th and early 20th centuries.
This living museum is an authentic journey through time. You'll encounter restored old dwellings, costumed guides, farm animals, and traditional crafts. The grounds are extensive, so there are lots of opportunities to run around and explore.
Most of the buildings have been relocated from central Reykjavik, and each of them is a different exhibition revealing how a few scattered farms on the South-East coast came to be the site of a modern-day capital city.
It is open only in the summer, but in December they open their doors on weekends for Christmas!
You'll find plenty of activities to fill your 3 day itinerary in Reykjavik, no matter the season. Here's a breakdown to help you decide when to visit Reykjavik:
Summer (June-August): the most popular time to travel. The weather is fair and the days are VERY long.
Fall (September-November): a good time to come if you enjoy cooler temperatures and fewer crowds.
Winter (December-February): a good time to see the Northern Lights, however, it's very dark during this time. Temperatures are low but not so low, thanks to the Jet Stream.
Spring (March-May): it's a nice alternative as well. It's not too crowded, but it does get rainy.
Public transportation in Reykjavik works great. It's both accessible and affordable, with regular services to and from all the city's main towns and sights. There are regular transfers from the airport to the city as well.
The city's compact size also means that everything is fairly accessible within walking distance. If this is your preferred method of exploring, then you're in good luck — and for longer distances, buses work great too.
If you plan on using the bus much, though, consider getting a Reykjavik City Card. Apart from the discounted fares, you get free entries on a great selection of museums, as well a free ferry trip to Videy island! Perfect if you're staying 3 days in Reykjavik or more.
But for any Iceland itinerary, the best way to get around is by renting a car.
There are some great places outside of Reykjavik, and having a car will give you the most flexibility. Hell, the nature is insane here and you have to see it! SAD Cars and Car Rental Iceland are a great place to start if you want to compare prices — and get a 4×4 if you plan to do some off-roading.
If you're feeling adventurous, and plan to visit more of the country, renting a van in Reykjavik is a damn good idea. It will cost you more than a car, but you cut on accommodation and make room for some epic travel stories!
The weather is unpredictable and conditions can easily turn hazardous. Your Iceland packing list will vary throughout the year, but if you're traveling in the rainy season, definitely pack a good jacket, a blanket or two, and some good solid shoes.
Similarly, it is a good idea to be aware of natural hazards. Iceland is home to many active volcanoes, hot springs, and glaciers, so it's smart to be aware of the conditions in each place you're visiting.
Iceland is one of the safest places you can visit, and Reykjavik itself has an extremely low crime rate. It is always a good idea to be aware of your surroundings, though, and to never leave yourself vulnerable to any misdoings.
Your biggest concern will probably be around road safety, the weather, and Iceland's unique geological conditions.
Don't Forget Your Travel Insurance for Reykjavik
ALWAYS sort out your backpacker insurance before your trip. There's plenty to choose from in that department, but a good place to start is Safety Wing.
They offer month-to-month payments, no lock-in contracts, and require absolutely no itineraries: that's the exact kind of insurance long-term travellers and digital nomads need.
SafetyWing is cheap, easy, and admin-free: just sign up lickety-split so you can get back to it!
Click the button below to learn more about SafetyWing's setup or read our insider review for the full tasty scoop.
Find out what people want to know when planning their Reykjavik itinerary.
We hope our guide helped you get a sense of what this city has on offer.
With 3 days in Reykjavik, you can get a perfect idea of the city's history and culture, but also visit some of the country's most epic sights.
Iceland really is a magical place, and Reykjavik is a great starting point to explore it. So, whether you're in town for a short break or as the first stop in a longer Icelandic journey, you're bound to have an awesome time here.
Use our itinerary to cook up your personal trip, choose the activities that you love the most, and then hop on a cheap flight!
---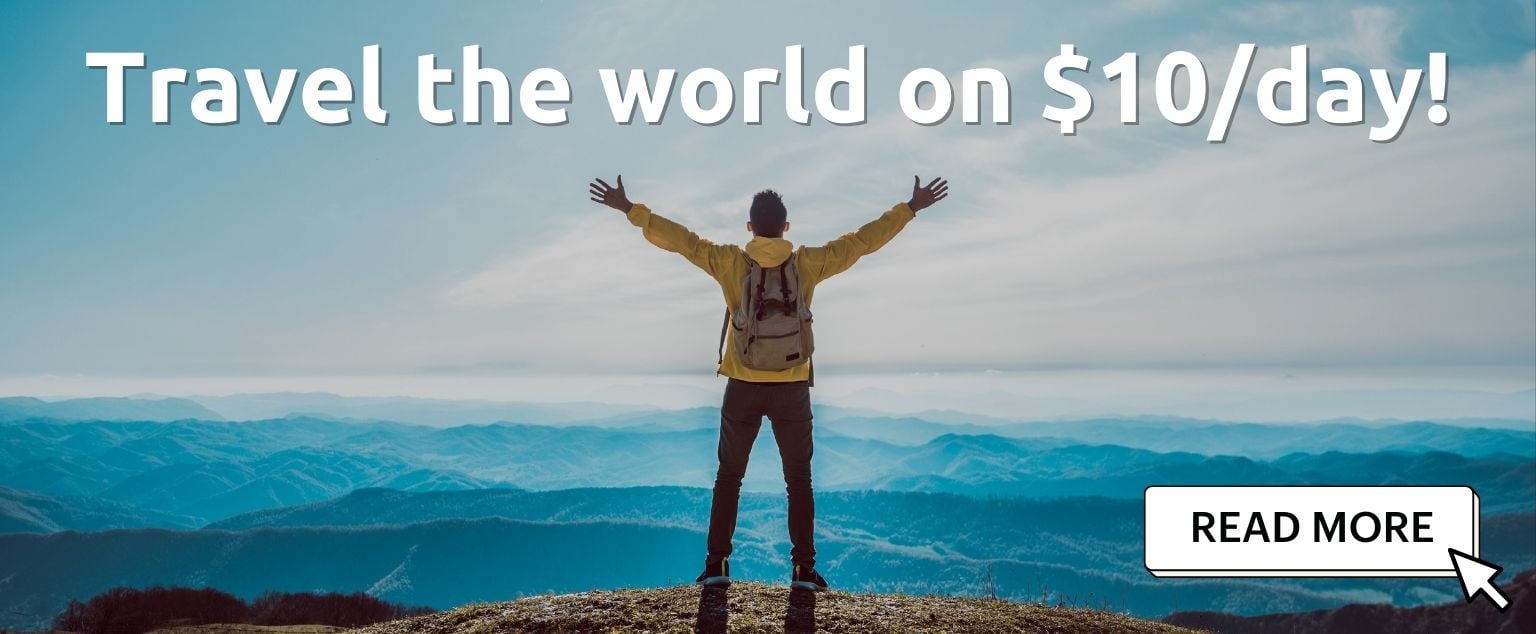 And for transparency's sake, please know that some of the links in our content are affiliate links. That means that if you book your accommodation, buy your gear, or sort your insurance through our link, we earn a small commission (at no extra cost to you). That said, we only link to the gear we trust and never recommend services we don't believe are up to scratch. Again, thank you!