Hello! You've arrived at your ultimate guide to traveling solo in Iceland, welcome.
I have remastered everything you thought you knew about this Nordic country. I've curated an ultra-helpful article to guide you through what to do, when to visit, and where to go in Iceland.
Iceland is a lot of things; it's beautiful, rugged, and a little cold. It is also considered one of the more expensive countries in Europe, although you can trust us to find a way to explore on a tight budget. You're welcome!
Whether at the top of your list or not, Iceland is no doubt one of the best destinations to visit solo. It's incredibly safe, easy to make friends, naturally striking, and packed with adventures recommended for the lone wolf.
Until I visited Iceland, it was something like an enigma to me. With the country at the top of my bucket list, I decided to venture into the unknown alone. Safe to say, it was one of the best decisions I've ever made.
Let's tuck into this solo travel guide of the European country you never knew you needed to visit: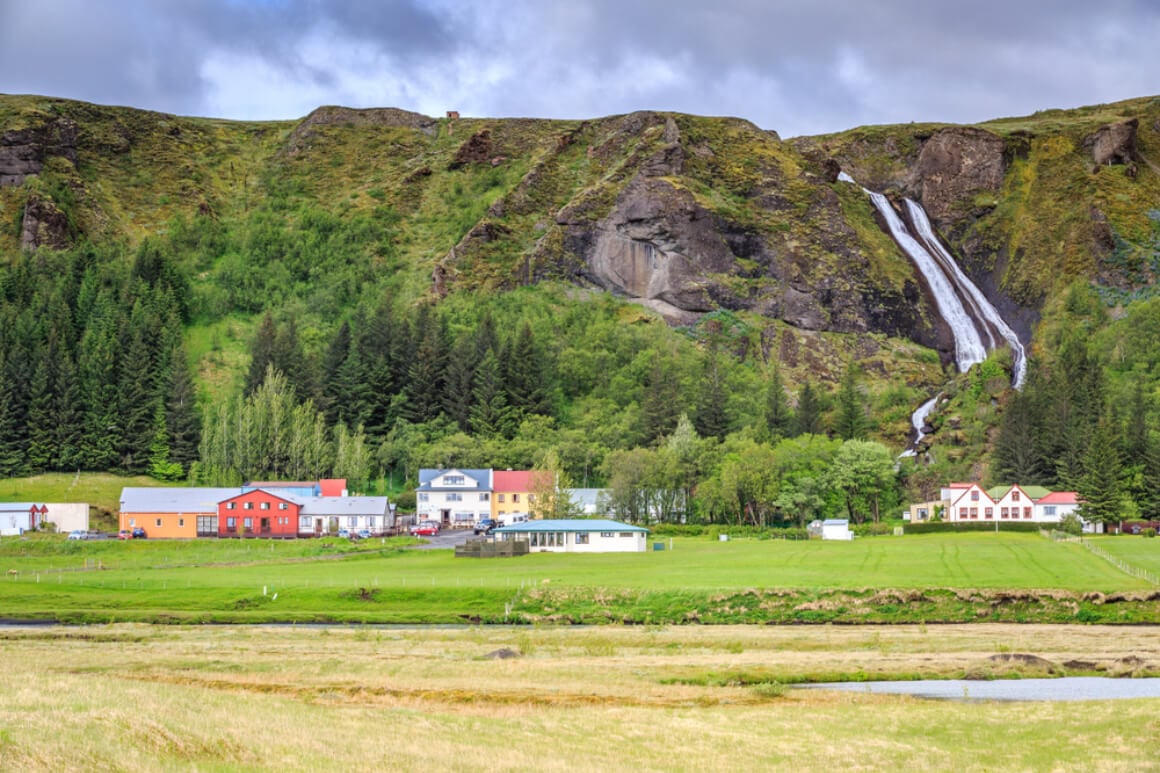 5 Things to Do in Iceland When Traveling Solo
Pointing out just a handful of things to do in Iceland is no easy task. Honestly, there are about fifty hikes worth making the journey to. To mix things up a bit, I've chosen a range of different activities to add to your itinerary below:

Unlock Our GREATEST Travel Secrets!
Sign up for our newsletter and get the best travel tips delivered right to your inbox.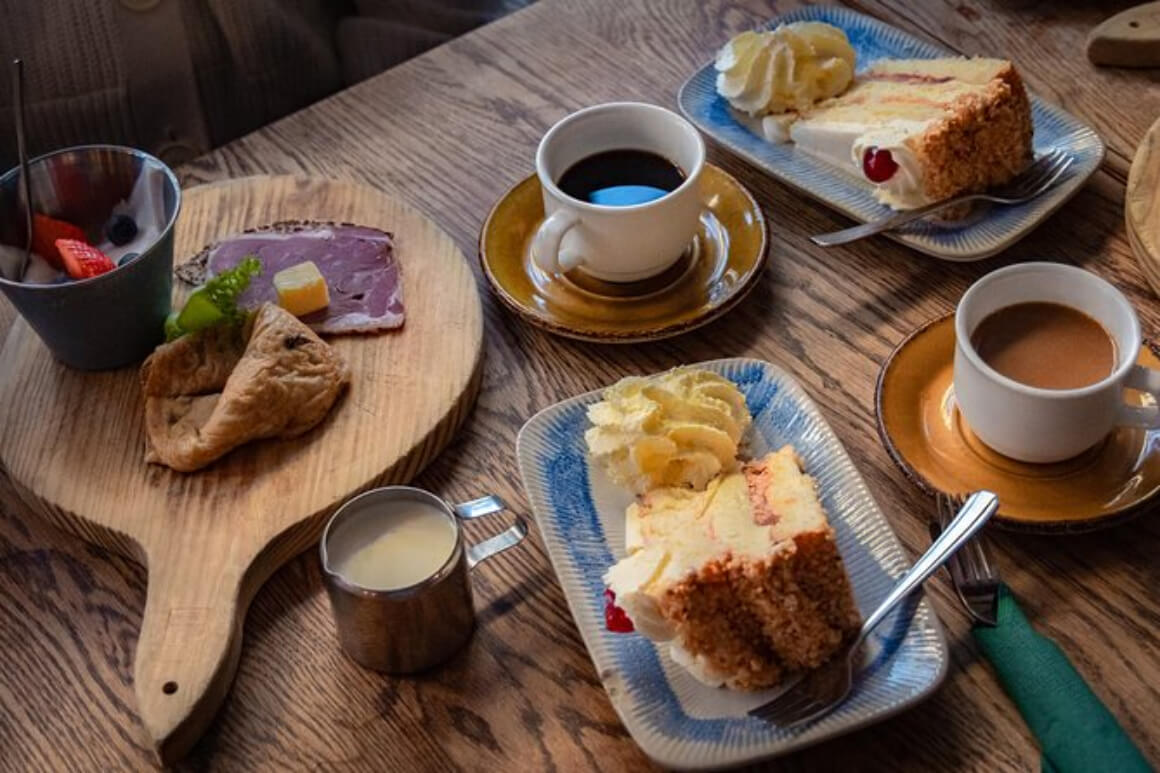 I know, I know. It's overwhelming arriving in any large city alone. This is why I recommend joining a local walking tour on your first day to get your bearings and figure out the lay of the land.
What's one step up from a walking tour? A FOOD tour! Visiting local restaurants and hidden gems that serve traditional Icelandic cuisine, there is no better to explore a city while traveling solo in Iceland than to eat your way through it.
2. Explore the Ice Caves at the Vatnajokull Glacier
Ready to be wowed? Vatnajokull Glacier is one of those places that will simply take your breath away.
As Europe's largest glacier, visiting the ice caves here is an opportunity of a lifetime. Experiencing a glacier from afar is one thing, but exploring the ever-changing caves from within the belly of the beast is a whole other experience.
Most excursions include a guided tour, transport crampons, and a helmet, but make sure you wear your thermal undies and waterproof jackets.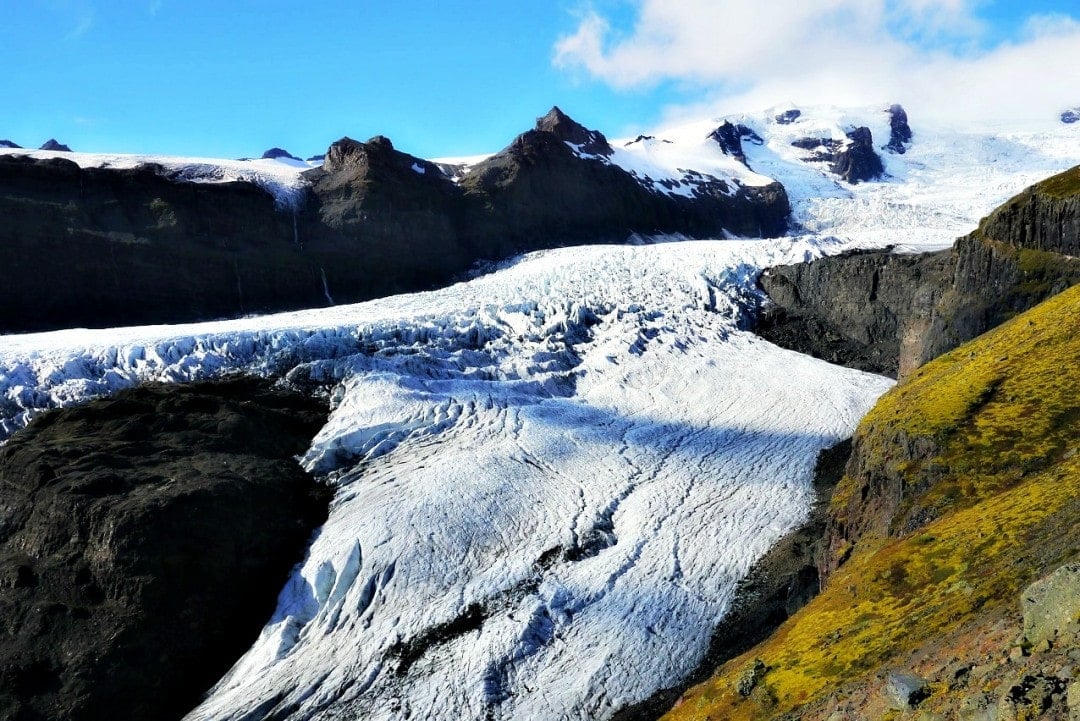 3. Discover The Golden Circle
As mentioned, looping the Golden Circle is one of Iceland's adventure-loving highlights. The three main attractions include the Thingvellir National Park, Gullfoss Waterfall, and Geysir Geothermal Zone.
4. Soak your Worries Away at the Blue Lagoon
Let's be real; there will be days on your Iceland solo travel adventure when you won't feel like hiking to the top of a volcano or clambering through an icy cave. When you're body tells you it's time for a rest, book your spot at the Blue Lagoon, Iceland's famous geothermal spring just a short drive from Reykjavik.
While you will have to pay a fee for entrance, you'll quickly forget about the cost when you're floating in the otherworldly milky water under a veil of misty sky. Trust me on this one.
5. Witness the Magic of the Northern Lights
I don't know about you, but watching the northern lights was the main reason I wanted to visit Iceland – at least in the winter months. As you might expect, there are plenty of planned tours and adventures to seek the best views. These range from basic overnight camping to luxury glass domes under the night sky.
Believe it or not, since the capital is so small (relative to other international cities), the Aurora Borealis can even be seen from Reykjavik. Night tours from Reykjavik are popular plans of action. That said, for the most impressive views of the dancing lights, you'll want to head north to the Westfjords.
Is This the Best Backpack EVER???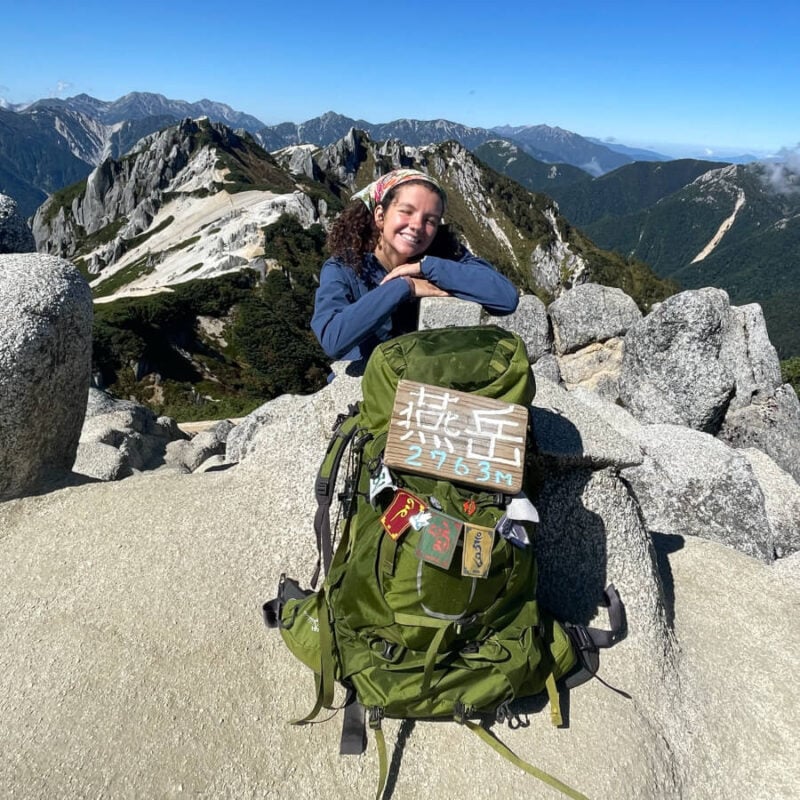 5 Best Solo Destinations in Iceland
Within a few short days, you could lap the country by car as a solo female traveler in Iceland. Of course, you'll need to dedicate some more time to each region along the way. Check out the list below for five top destinations:
Reykjavik
Under 400 thousand people call the island home, of which one-third live in the capital of Reykjavik. As a matter of fact, as far as large cities go, Reykjavik is Iceland's only one. Because of this, most tourists choose to stay in Reykjavik or close to the capital and take day trips across the island.
Located along the west coast, the capital is the natural jumping-off point for most travelers. That said, the city itself is an incredible destination famous for its history and buzzing cultural scene.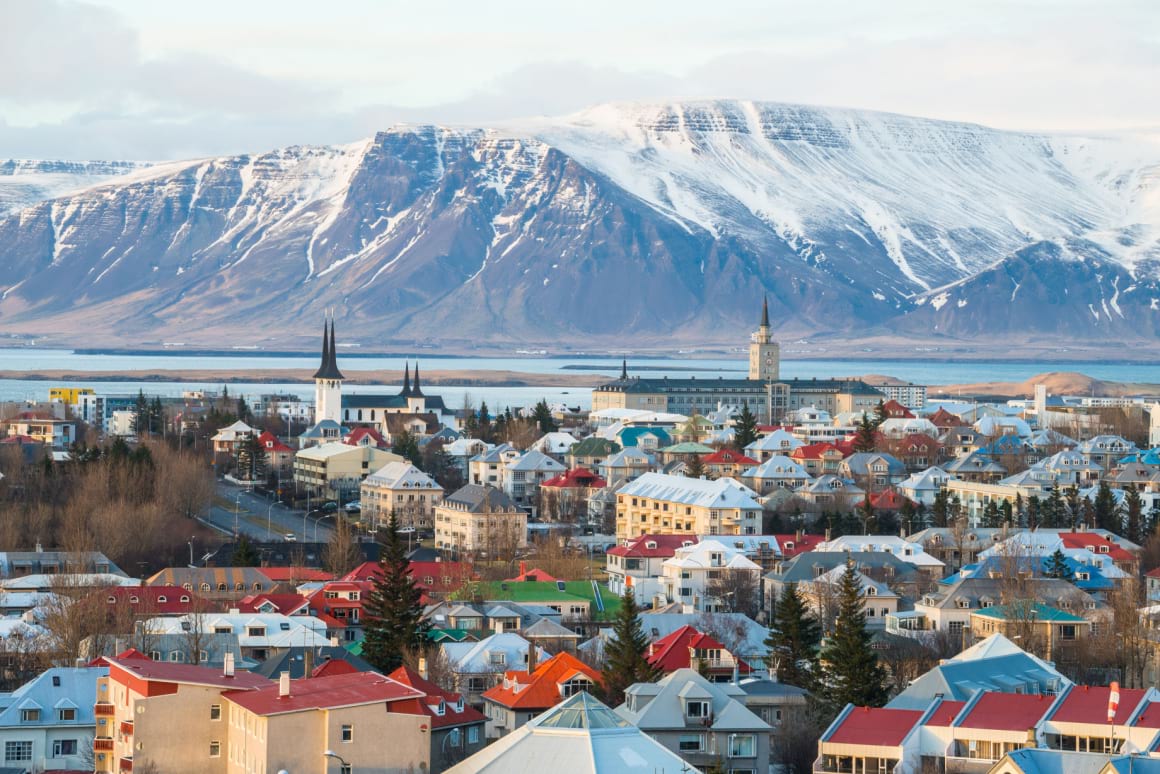 As the world's most northern capital, summers are mild, and winters are frigid. The perfect activity for any weather, Reykjavik houses some superb museums and art galleries. Food halls are new to the scene here, offering a taste of the local cuisine without the high price tag of a formal restaurant.
With a communal kitchen, dining, and living area, call Hostel B47 Reykjavik your home-away-from-home in the capital city.
The Snæfellsnes Peninsula
Stretching across western Iceland from the Reykjavik area to the Westfjords in the north, The Snæfellsnes Peninsula is a region destined for outdoor adventures. Here, you'll find the extensive Snæfellsjökull National Park and the ice-topped Snæfellsjökull volcano.
Although it is just a two-hour drive from Reykjavik, my Iceland solo travel tip is to spend at least a few days exploring the area in depth. Set against an alpine backdrop, the cascading waterfall at Svöðufoss runs through the Icelandic national park.
Rauðfeldargjá is one of the more popular hiking trails in the region. It takes hikers deep inside the mountain gorge to experience the landscape from a unique perspective.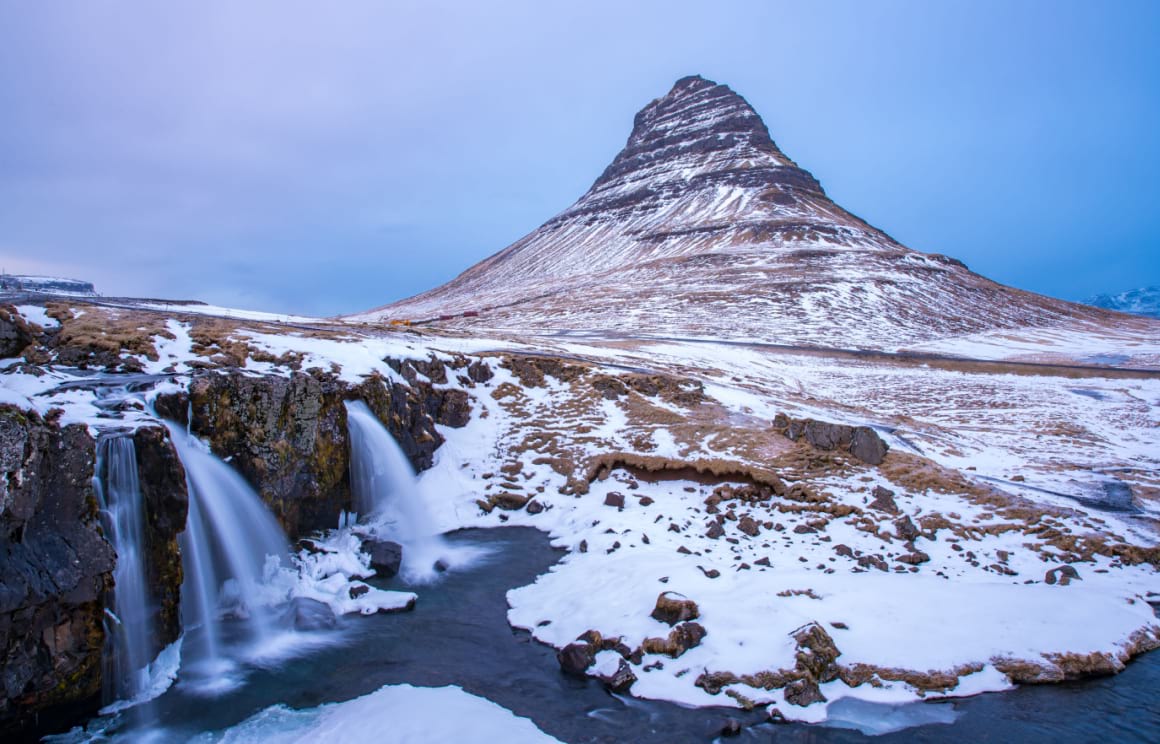 Stop off at the Black Church at Búðakirkja for a taste of local history. Originally built back in 1703, the refurbished church is built on a black lava field landscape.
One of the most quirky hostels in the country, The Freezer Hostel and Culture Center is a meeting place for travelers. The hostel has a lounge and bar where guests can play board games and exchange stories of adventures.
Egilsstaðir
Nestled in the island's eastern corner on the banks of the Lagarfljót River, Egilsstaðir is a small town with an even smaller population of about 2500 people. Despite its small size, it's known as the Capital of the East and the hub of adventure and exploration for the area.
If monsters and mythical creatures tickle your fancy, this place might grab your attention. The town is close to the Lagarfljót lake, known to be the home of an iconic Icelandic monster called the Lagarfljót Wyrm. This relative of the Loch Ness Monster has an even longer history, with legends dating back to the 1300s.
In a country almost barren of trees, the Hallormsstadur forest is an impressive woodland where you could spot some reindeer.
While in the area, don't skip out on the Hengifoss Falls, the third tallest waterfall on the island, reaching as high as 420 feet.
With no hostels in the city, this cozy apartment in Egilsstaðir offers complimentary Wi-Fi and parking. Oh, and it's just a few minutes walk from everything you might want to see in town. With a basic kitchenette and a private bathroom, it's the perfect place for your Iceland solo travel experience.
Hvolsvöllur
If you're familiar with one thing about Iceland, it would be its iconic Golden Circle that links up some of the island's most spectacular natural attractions. Well, Hvolsvöllur is the gateway to the south, located along the Southwestern region along this famed Golden Circle.
The town itself is pretty rural, with just under one thousand permanent residents to call it home. As you drive through the region, you'll be awe-struck by the lush volcanic landscape and farmlands.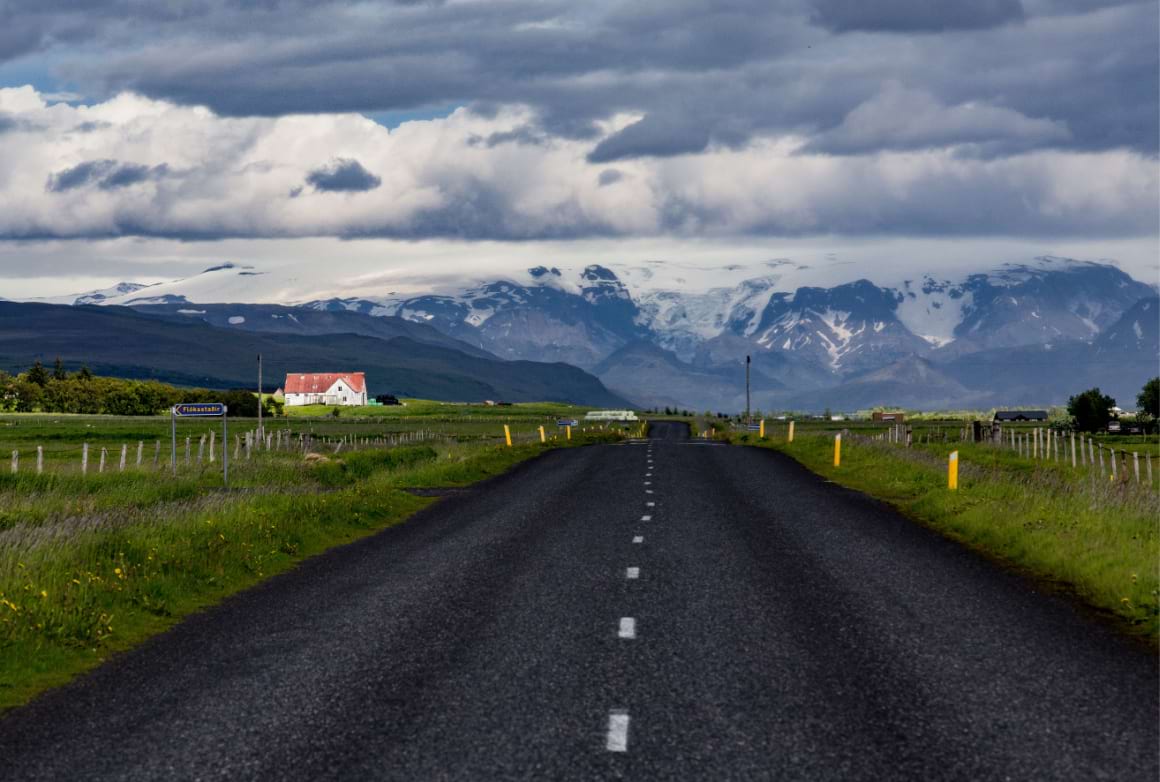 Sure, the town might be small, but don't let that turn you off. If you're into history, Hvolsvöllur has a Viking-rich culture and is home to the Saga Centre, a museum dedicated to Icelandic sagas of the Viking Age.
Do yourself a favor; visit the Lava Center before joining a glacier hiking tour to the impressive Sólheimajökull Glacier. On your return, enjoy a refreshing dip in the local geothermal pools and finish the day with a traditional sauna and hot tub.
Midgard Base Camp Hostel in Hvolsvöllur is the ultimate base for adventure. Close to major tourist attractions and with its own restaurant and bar, it's the perfect place to meet other travelers.
Höfn
The blossoming community close to Europe's largest remaining glacier, Höfn, has a lot going for it. To start, it's located at the base of the Vatnajökull National Park, Europe's largest national park.
With growing tourism, new campsites, restaurants, shops, pools, and rec centers have opened up. Now, it offers something for every type of person traveling solo in Iceland.
Not far from the town center, Heinaberg is an exquisite region home to the Heinabergsjökull Glacier and the Heinabergslón Glacial Lagoon. There are plenty of hiking tours available, where it isn't uncommon to pass rushing waterfalls, reindeer, and ancient volcanic formations.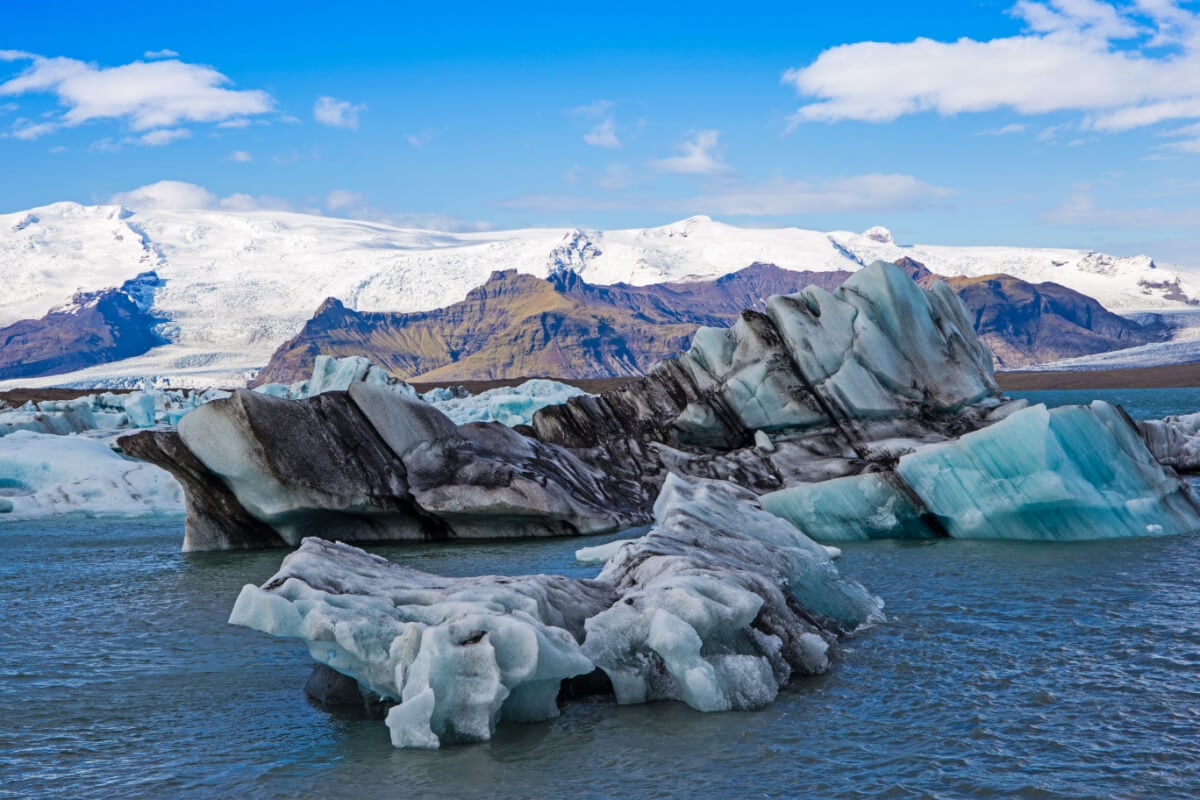 The Jökulsárlón Glacier Lagoon is another absolute must. Here, travelers can hop aboard a boat tour to get up close and personal with icebergs and arctic wildlife.
The closest thing you'll get to a hostel in Höfn, make yourself at home in this double room in the center of town. House on the Hill offers free parking and is just a three-minute stroll from the Höfn pool. The rooms are bright and spacious and, most importantly, won't break the bank!
The Best Travel Apps for Solo Travel in Iceland
There is no denying the benefit of a mobile phone when traveling the world. A world map at your fingertips, apps designed to make meeting people easy, and an instant translation for every language under the sun. Here are a few great travel apps that you should make sure to download for your trip:
Hostelworld: The top app for browsing hostels and backpackers in Iceland
Booking.com: Great for booking hotels and bed and breakfasts
Airbnb: For booking self-catering vacation rentals
Couchsurfer: For 'free' accommodation, yet not advised for female solo travelers in Iceland
Viator and Get Your Guide: To book tours and adventures / day trips
Bumble, Hinge, and Tinder: To meet new friends or singles in your vicinity
iOverlander: A geolocator map that helps you find campsites near you, with info on running water, showers, and Wi-Fi
Hreyfill Taxi: Iceland's equivalent to Uber
Facebook Messenger: The preferred messaging app for locals
Veður: The preferred weather app for locals
AllTrails: To track your hikes and elevation gain
My Aurora: A forecasting app designed to help you chase the Northern Lights
Maps.me: Slightly more reliable than Google Maps in Iceland
Holafly: An e-SIM application that allows you to download a data-only SIM card without installing a physical card
If meeting like-minded travelers is your goal, check out the current popular Facebook groups for travelers in Iceland.
Stay connected when travelling through Europe!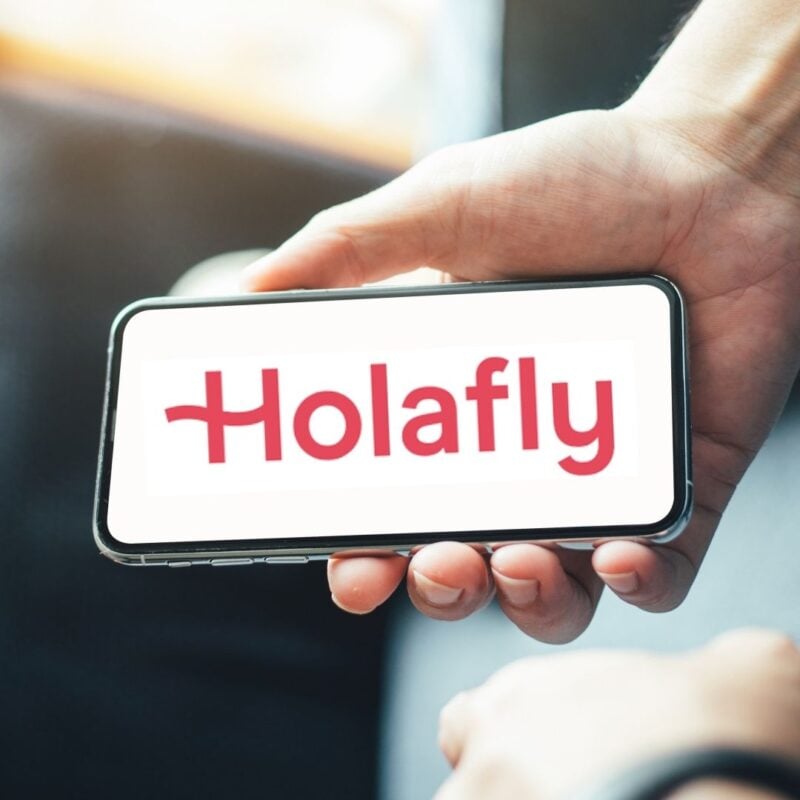 Stop stressing about your phone service when you travel abroad.
Holafly is a digital SIM card that works smoothly like an app — you simply pick your plan, download it, and voilà!
Roam around Europe, but leave the roaming charges for the n00bies.
Get Yours Today!
Safety Tips for Solo Travelers in Iceland
Iceland has one of the lowest crime rates in the world and a well-earned reputation for being one of the safest places to visit. While you won't have to be on full alert for pick-pocketers, there are still a few things you can do to stay safe in Iceland.
If you're worried about walking alone as a solo female in the dark (which, to be clear, is not necessarily unsafe to begin with), visit during summer. In fact, it doesn't get dark at all in the middle of summer.
Safety has no bounds when traveling solo in Iceland, and there is no harm in being extra cautious. My top tips are to watch your drinks and never accept drinks from a stranger.
As much as you won't want to admit it, you're more likely to injure yourself hiking than being the victim of a security threat. Locals advise staying away from beaches with high shorelines and crashing waves, as undercurrents have been known to be unforgiving. Don't climb on icebergs, on land, or in the sea – not the average safety advice you expected, eh?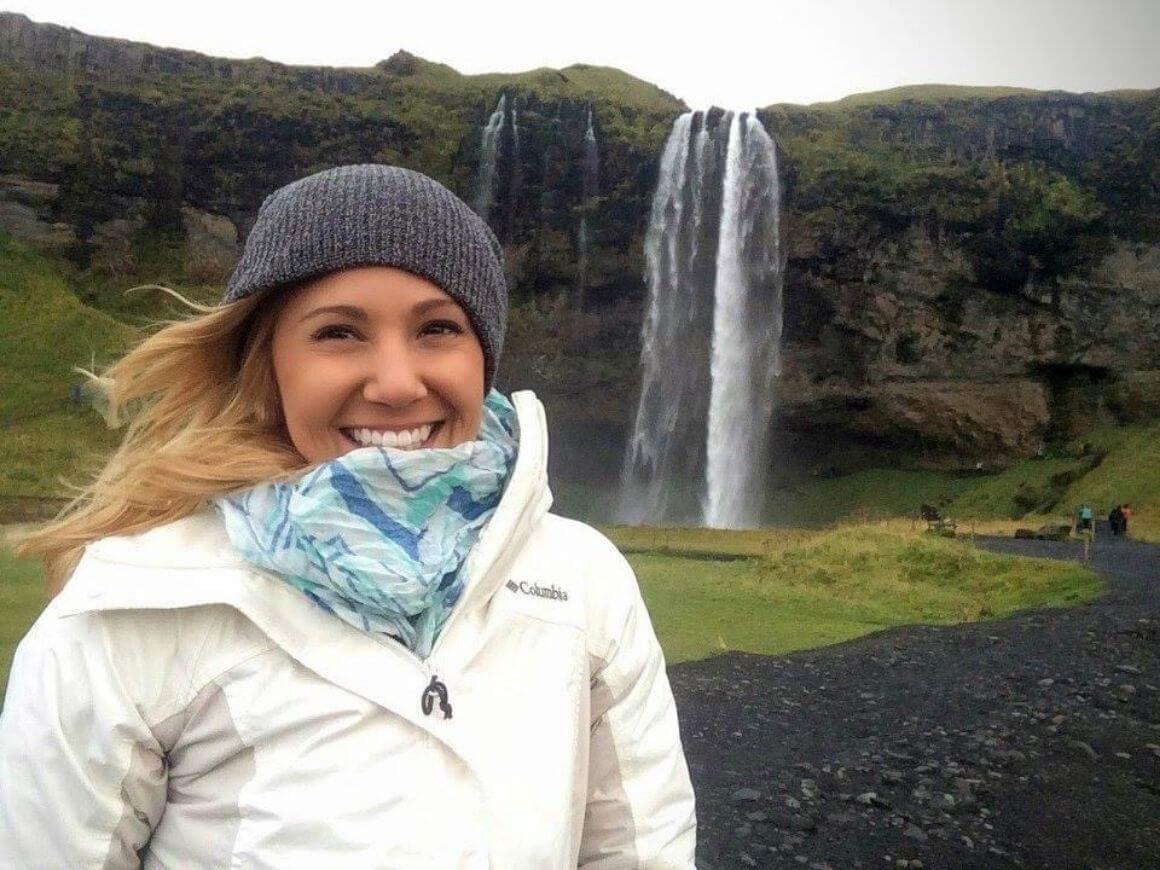 Tips for Solo Traveling in Iceland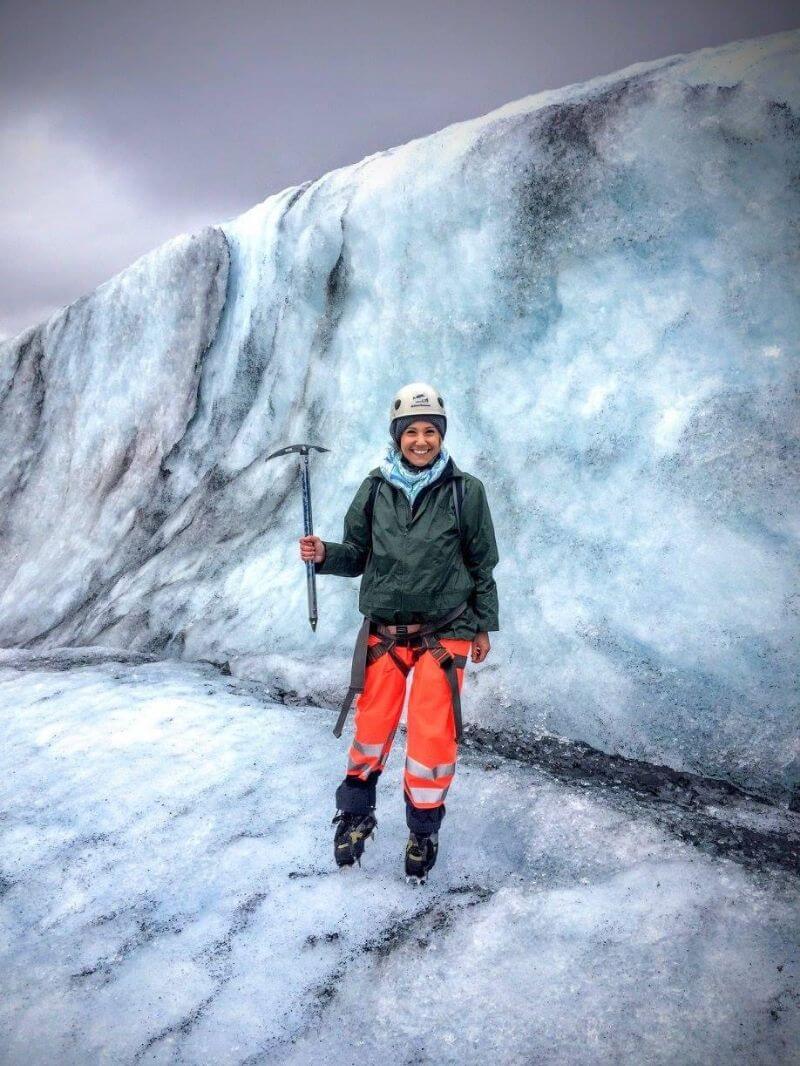 Stay in a hostel: Spend at least half of your nights on your Iceland backpacking adventure in a hostel. Since Iceland is a typically expensive country, staying in budget accommodation is one of the best ways to save that hard-earned cash. Hafnarstraeti Hostel in Akureyri and the Dalur HI Hostel in Reykjavik are two super popular hostels. They're well located near local bars, restaurants, and nightclubs – perfect for those without a travel companion.
Keep some flexibility in your itinerary. Wherever you visit while traveling solo in Iceland, you are bound to fall in love with specific places. Booking refundable tours is a good idea since you'll be able to change your plans as you go.
Before you arrive, do yourself a favor and reserve your spot on a few group tours and planned adventures. Why, you ask? Joining group activities is an excellent way to meet other travelers with similar interests.
Download all the smartphone apps you might need while adventuring in Iceland. As mentioned later, the best way to communicate with accommodation, tour companies, and airlines is through applications.
Plan your own trip and use other's advice purely as inspiration. Do your own research and curate a general itinerary based on what interests YOU most.
Download an AirSim on arrival in Iceland. You might be itching for a break from your devices, but there is no denying the benefit of convenience phones offer for those traveling solo in Iceland. Easy to download and more affordable than a regular sim card change, Airsims are available in almost every country.
When it comes to staying safe in Iceland, your biggest concern will be getting injured. Rafting, ice climbing, or trekking through precarious terrains can be dangerous. As one of the safest countries in the world, you can rest assured you won't be burgled or mugged out here.
Pack light. With so much to see and do, you'll be moving around the country a lot. Unfortunately, you'll quickly realize that getting from one place to the next can be a bit of a challenge here (unless you make the clever decision to rent a car). Regardless, the best way to move with ease is to travel light.
Prepurchase a solid insurance plan! Get your own back in case you run into any issues – even if it's with lost luggage or misplaced items.
ALWAYS sort out your backpacker insurance before your trip. There's plenty to choose from in that department, but a good place to start is Safety Wing.
They offer month-to-month payments, no lock-in contracts, and require absolutely no itineraries: that's the exact kind of insurance long-term travellers and digital nomads need.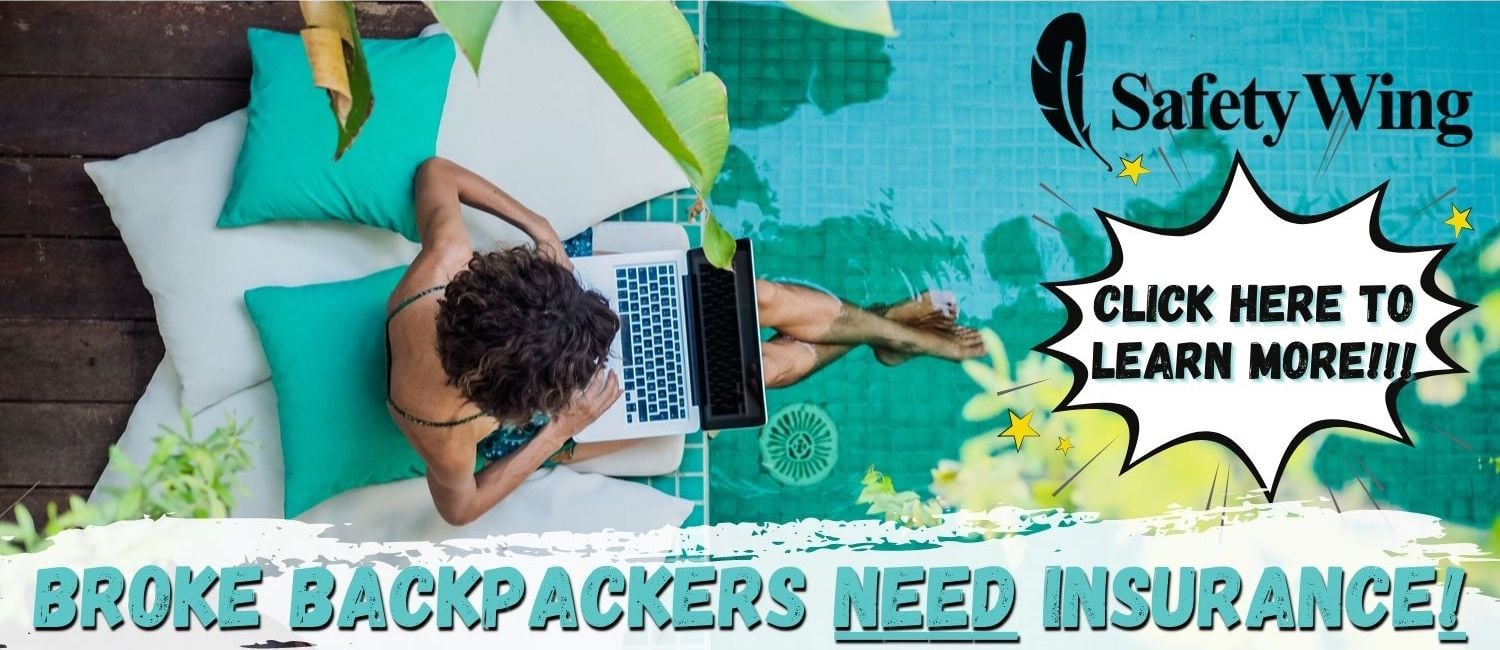 SafetyWing is cheap, easy, and admin-free: just sign up lickety-split so you can get back to it!
Click the button below to learn more about SafetyWing's setup or read our insider review for the full tasty scoop.
How to Meet People when Solo Traveling in Iceland
Traveling solo allows you to be the captain of your own ship, deciding where to go, how to get there, and how much time you want to spend on each activity. That said, don't underestimate the advantage of social connections, especially in a foreign place with an unfamiliar culture.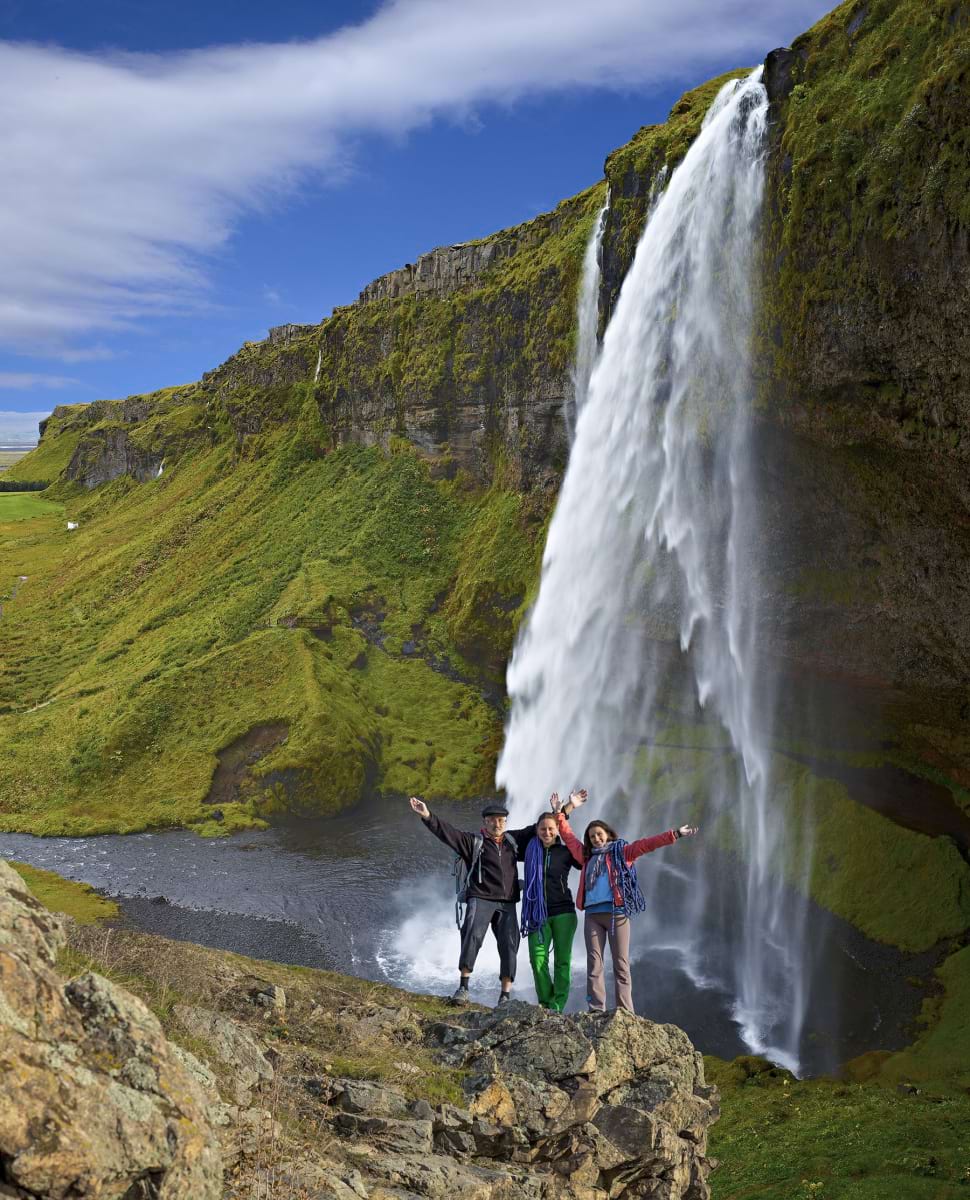 Stay in a hostel: Hostels and backpackers are the top accommodation options for solo travelers. They're both cheap and offer a social atmosphere not found in a hotel – duh. Friendships grow fast in hostels, especially when you're coordinating shower times with your new roomie. As much as you might want to 'embrace the solitude of Iceland solo travel,' there are certain circumstances where the company is most welcome.
Attend social gatherings: Surprise surprise. Many of the best hostels organize weekly or even daily events designed to get guests mingling with one another. Check the schedule of events when you arrive. Make sure you put your name down for a few group hikes, pub crawls, and walking tours.
Dating apps: Don't skip this one out of pure judgment. Dating apps are especially helpful when traveling on your ace. Even if dating isn't a priority, most apps can be switched from 'dating' to 'friendship', providing opportunities to meet like-minded mates in your vicinity.
Don't underestimate the power of social media groups: Most major cities have Facebook and Instagram groups dedicated to advertising local events, pop-ups, and activities. Ranging from weekly thrift markets to cooking classes, you'll find a bunch of interesting activities if you're willing to dive deep into the web.
Memberships are key: If you're staying in one place for more than a week, joining a gym or club is a great way to stay fit and make connections with others at the same time.
Final Thoughts for Your Solo Iceland Trip
Surrounded by crashing oceans and floating icebergs where the North Atlantic and Arctic Oceans meet, Iceland was made for adventurous types. The island is packed to the brim with exquisite nature combined with a dramatic climate.
The result? Endless opportunities for adventure.
If you ever felt intimidated by the sheer isolation of the island country, its harsh weather, or its ruthless exchange rate, I hope this article has helped you. Iceland is one of the most exciting countries to travel solo – and it CAN be done on a budget.
With one bold move towards the wild Arctic, you could be watching the Northern Lights flicker overhead from the firepit. You could be hiking through some of the world's most iconic waterfalls and bubbling geysers, and end it all off with a rejuvenating soak in thermal springs.
For such a cool climate, you'll receive a warm welcome from Icelandic locals. Strike up enough conversations, and you could find yourself unearthing the great mystical folk tales of the island. Safe, friendly, and incomparably beautiful. What more could you ask for as a solo traveler in Iceland!?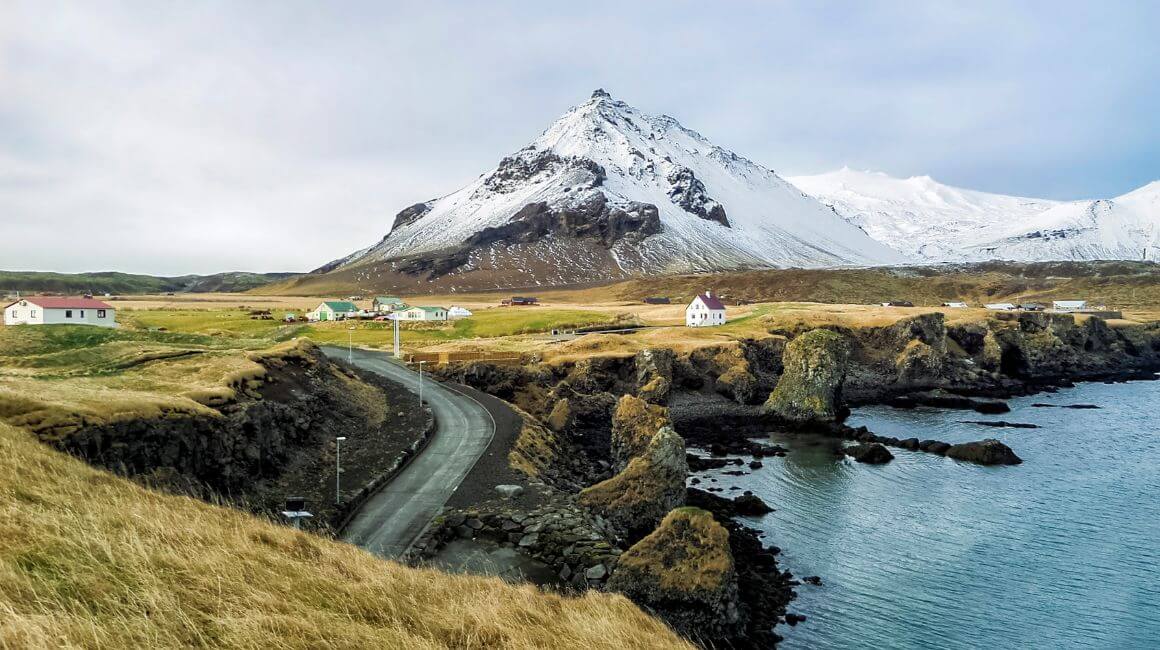 ---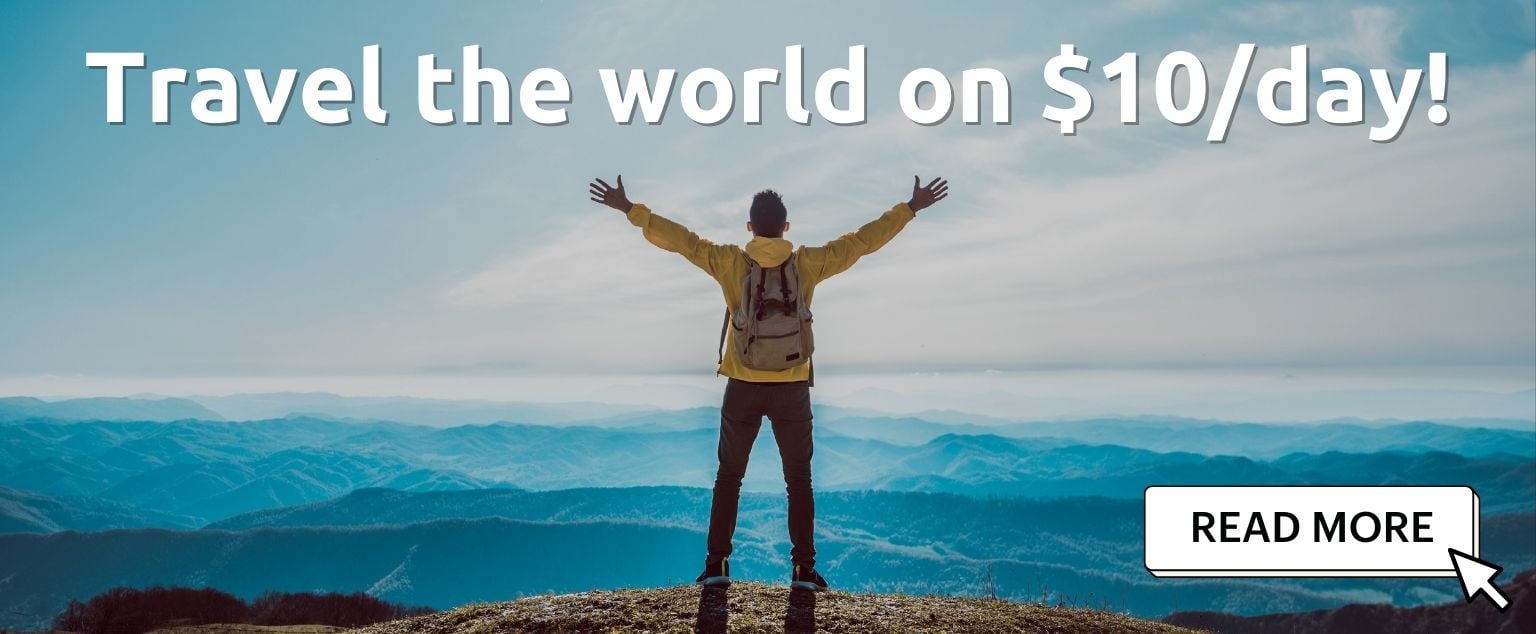 And for transparency's sake, please know that some of the links in our content are affiliate links. That means that if you book your accommodation, buy your gear, or sort your insurance through our link, we earn a small commission (at no extra cost to you). That said, we only link to the gear we trust and never recommend services we don't believe are up to scratch. Again, thank you!