Have you ever grabbed your phone just to mindlessly browse Instagram and thought, hmm, I sure wish I could be doing something useful with my screen time right now?
Well, luckily this plastic rectangle we carry with us all the time is good for many other things besides watching funny cat videos. For backpackers, it holds a treasure trove of incredibly useful tools to make your travel experience easier. And dare I say it? Better.
But if you go to the app store on your phone and just start browsing the Travel category, you'll soon realise there are more options than you'll ever have space for on your phone.
The selection might be big but some travel apps are WAY better than others. So, to help you along, here's a list of the most useful travel apps for backpackers!
These apps are awesome when you plan your trip, pay for thingamajigs, meet other backpackers, and learn to talk to locals.
The best things in life don't cost a thing; here you'll find the best free travel apps, and even the ones that do come with a fee are very affordable.
Get your app store ready!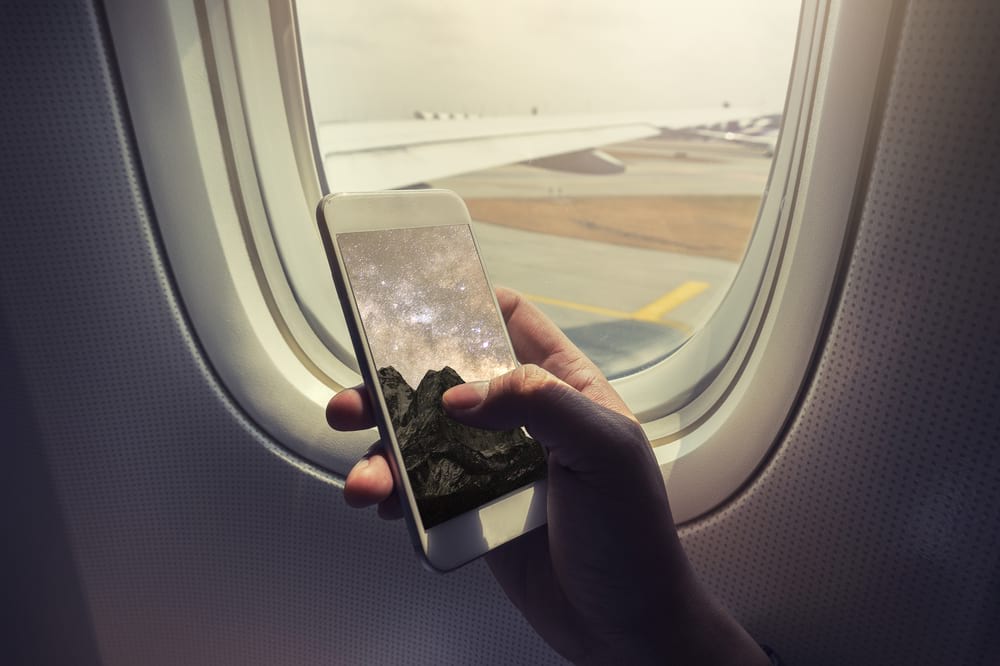 Quick Spoiler Alert: Top Picks for the Best Travel Apps
Best map app: Maps.me
Best flight booking app: Skyscanner
Best hostel app: Hostelworld
Best travel planning app: TripIt
Best VPN for travel: PIA VPN
Essentials: The Most Useful Apps for Every Backpacking
There are a few travel apps that you'll end up using almost every day. These are the most useful travel apps for backpackers that you should definitely install, even before your trip.

Do You Want to Travel FOREVER??
Pop your email in below to get a FREE copy of 'How to Travel the World on $10 a Day!'.
The Best Map App: Maps.me
Maps.me is the BEST map app, no doubt! Compared to Google Maps, it shows a lot more detail, and is especially catered to walkers, whether that's in cities or in the wild nature. In many small towns, I've noticed maps.me shows more small alleyways and sidestreets that are not marked on Google Maps.
I found it especially useful when travelling in the Balkans. For wilderness, it's unbeatable: you can find almost all trails on it.
The best way to avoid getting lost is using a power combo of Google Maps and Maps.me. Google Maps still has more information, such as opening hours of businesses. Plus it's a better road navigation app.
If you're using maps.me mostly for your hiking trip, I highly recommend also downloading Wikiloc, Outdooractive, and AllTrails.
The Best Translation App for Travel: Google Translate
Google Translate is the simplest way for you to speak any language, instantly.
The app lets you download offline languages which is super fucking useful. You can also use the camera function to scan written texts, and even have full conversations using the voice recording option. Google Translate is one of the most essential apps for international travel.
Note that if you're travelling to countries that use a different alphabet, it might be useful to add that keyboard to your phone's keyboard. A few times I've tried to hand my phone to someone to let them translate what they want to say, and they haven't been able to use my regular English keyboard.
Sure, Google Translate is not a professional quality translation tool, and its translations are pretty ridiculous at worst. (Machine translation works best between two languages that are fairly similar – for example, English and Spanish). As a backpacker trying to get around though, it's the best translation tool.
The Best VPN for Travel: PIA VPN
VPN = a virtual private network. A good travel VPN is one of the best tools for backpackers. It essentially is a way for you to browse the internet in a way that makes the browser believe that you're in another country. Using a VPN is not only a fun life hack to be able to watch Netflix from other countries; sometimes it's the only way to access certain websites.
Many countries, like Iran and China, have blocked some social media and dating apps, so you need a VPN to be able to get on them. Indonesia has banned all adult content, including in its wave websites like Reddit. (And I need Reddit – how else am I supposed to keep track of all the Easter eggs in new Taylor Swift music videos?)
These countries know that people like to use VPN to get around their blocks; this means that sometimes certain VPNs get blocked for a bit, or you might not be able to download the app while you're in the country. Sort out your VPN before travelling!
There are tons of VPN options. But generally, some of the best ones for travellers are PIA VPN and NordVPN. The apps are free to download but you have to pay for a subscription to use the service itself.
The Best Phone Sim App: Nomad
All off these fancy apps are all good and well but none of them will do you the slightest bit of good if you can't even get online and connect to the internet right. And you can't do that until you get yourself a foreign SIM card for your travel destination right? Well, not quite…
Nomad is a digital eSIM marketplace that connects global travelers with affordable data plans anywhere in the world, without the need for a physical SIM. In order to use Nomad, users have to first download the app onto their device and then they can search the Nomad marketplace for a suitable package.
The big advantage of Nomad is that they offer a number of different sim packages for pretty much every country on earth. In short, you will be able to find some kind of sim package for your chosen destination using Nomad. This makes it ideal for frequent travellers who visit a large number of countries.
You can get the Nomad app here. Use the code BACKPACKNOMAD at the checkout to get a discount n your eSim purchase.
Travel Planning Apps and Travel Booking Apps
Travel apps are a super easy tool to use for booking and planning your trip. Here are some of the best travel booking apps and travel planner apps!
Note that most of these apps also have full web versions that you can also use. Personally, I usually prefer the website, but these apps also work perfectly well.
The Best Hostel App: Hostelworld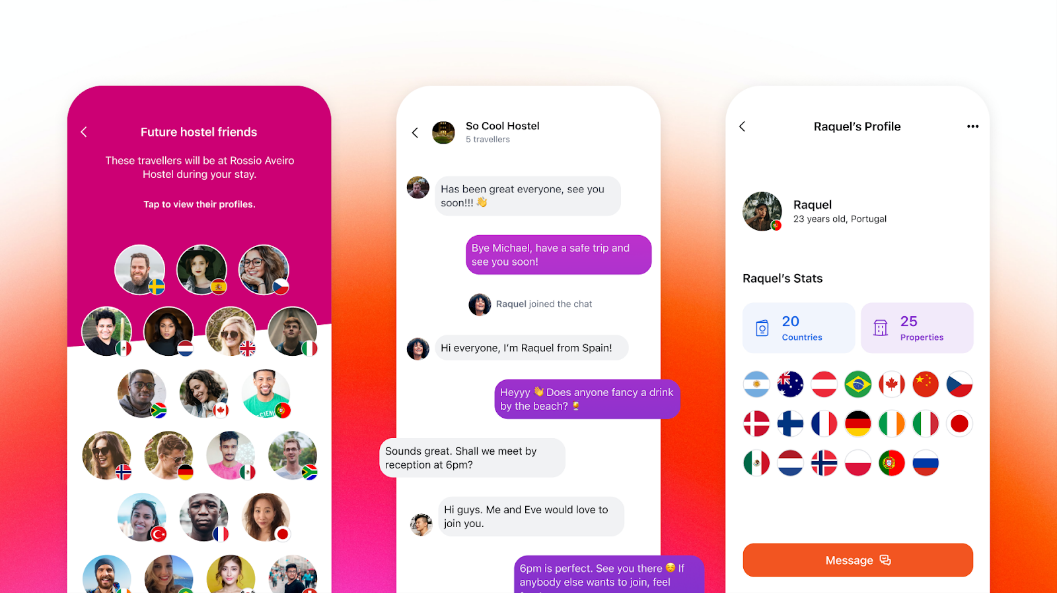 Hostelworld is probably the best hostel booking platform in the world – making it also the best hostel app. Download the app and start living your best hostel life!
'The Solo System' is Hostelworld's new social travel app connecting solo travellers before they've even arrived at their destination. 72% of travellers say they feel nervous before a solo trip, especially when it comes to chatting with others, so Hostelworld's cool chat function means no more awkward introductions when you get to your hostel.
You can now see who's going before booking, create a profile to connect with like-minded people and join interest-based chat groups with other travellers heading to the same places. And if you're not into group chats, you can also DM other users to make travel plans!
Booking through Hostelworld makes travel planning easy as you can see all your reservations together on the app. Fun fact: when looking at holiday accommodation stats, hostels are still a backpacker's favourite.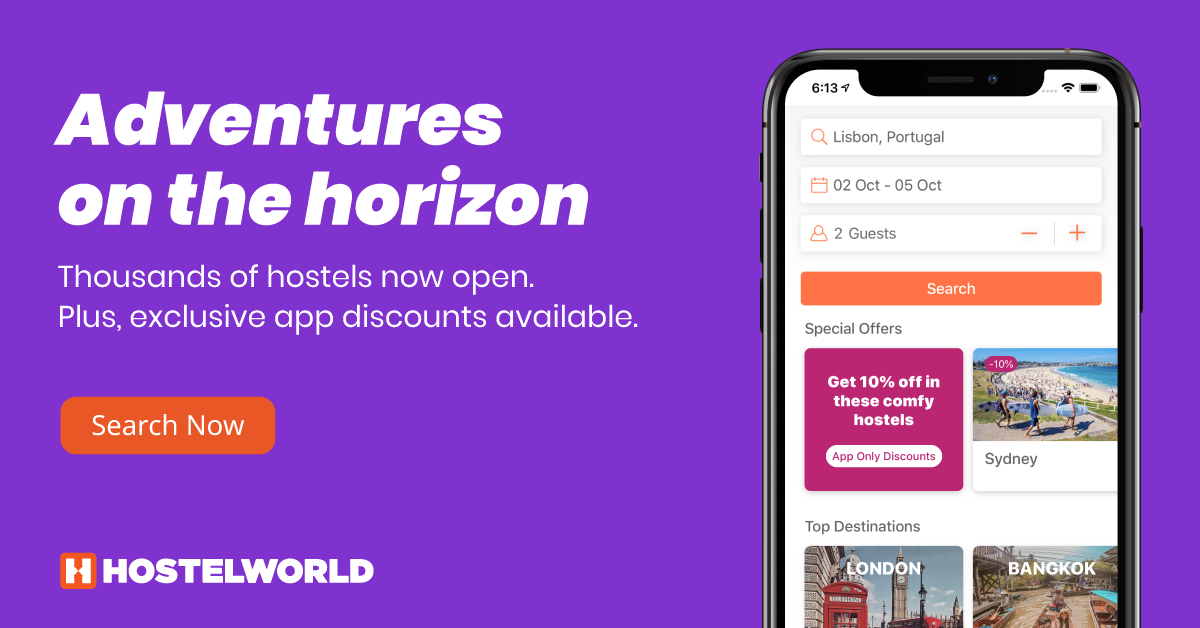 It's also useful to install the apps for Booking.com, which lists hostels, guesthouses, and hotels; and AirBnB to book private homes. (Airbnb is your best bet for finding long-term accommodation for 4+ weeks.)
The Best Flight Booking App: Skyscanner
Skyscanner is THE flight finder site. For years, it's been the traveller favourite for finding and booking cheap flights.
It was one of the first sites that offered flexible travel options: you can enter your destination on the search field and find the cheapest travel dates in Skyscanner' calendar view.
Or, if you're feeling particularly adventurous: you can just put "Everywhere" as your destination, and Skyscanner will find the cheapest outgoing flights.
Skyscanner is just a third-party website meant for finding flights; you can't book directly on the platform.
My other favourite flight booking app is Momondo. It's worth comparing the two since one might not always find all the possible deals!
The Best Route Planner App: Rome2Rio
This is my favourite route planner app. Rome2Rio is really good at finding routes even between smaller towns. So it's super useful when you're trying to figure out how to get from place to place.
You can search for routes between your start point and endpoint. The app gives you all the possible transportation options, and their approximate travel times and prices.
It shows the different travel methods using buses, trains, taxis, your own car, and even planes. The best part is that it's able to find routes even when you need to change methods of transportation en route.
Rome2Rio is not a booking platform – but it's a fantastic way to figure out which routes and operators exist. It guides you to the right website or phone number to book your travel tickets.
The Best Travel Planning App: TripIt
Is this the ultimate travel planner app? Perchance. When you download TripIt, you can forward all your flight, hotel, and car rental booking confirmations to their email address, and they'll add it to your itinerary on the app.
It's a nifty way to keep all your plans in one place – which, lemme tell you, is way more useful than having to frantically search through your email every time you need to find a specific reservation confirmation.
There's a paid pro version of the app that can help you with refunds and re-routing etc. if your flight gets cancelled.
Most backpackers should survive just swell with the free version of the app.
Money-Management Apps for Backpackers
One of the best ways to save money while travelling isn't actually always cheaper living. Sometimes you can save heaps just by becoming a travel banking pro.
Revolut, Wise, and Monzo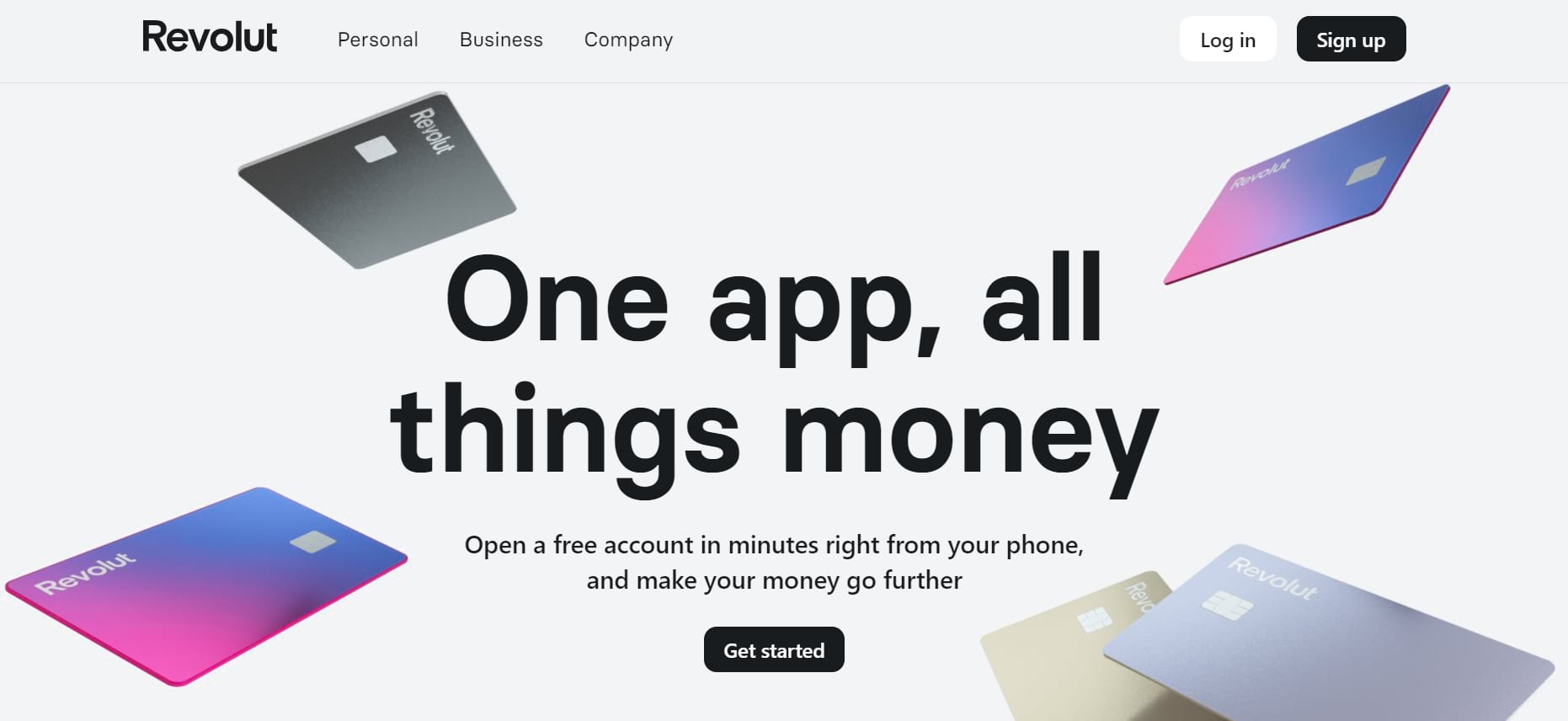 The best thing you can do for your savings is to get a travel card. When you withdraw money abroad, the ATM usually charges you ridiculous fees – anything from $5 to $20 per transaction. Get an international travel card like Revolut, Wise, or Monzo, and you're sorted.
Each of these has a separate app that makes it super easy and fast to add money to your account from your usual bank account and to track your expenses.
Revolut is especially favoured by travellers. There's even a Revolut option that gives you access to airport lounges…
Splitwise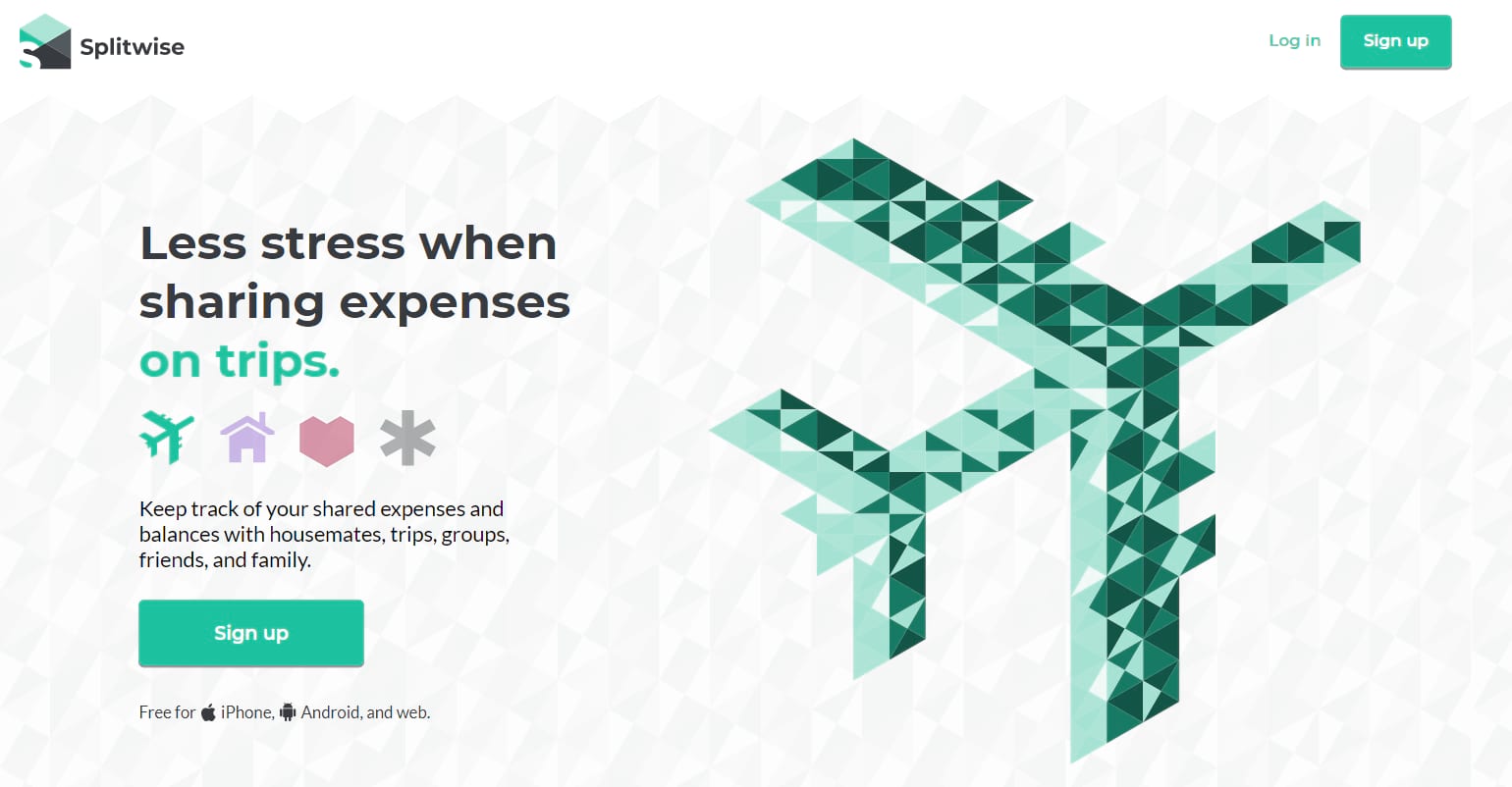 Splitwise is your bestest friend for when you're travelling WITH your best friends. It's a simple way to collect debts without causing bad blood and mis-mathematics.
You can add expenses one by one – for example, create a group for "group dinner" and "daytrip taxi". Then you add all the people who took part in that specific activity, and the app splits the sum and tells everyone how much they owe and to whom. Super simple!
Now if only Splitwise could also allow you to actually make people pay their debts instead of just showing them…
P.S. The app has a super cute Easter egg featuring bunnies. See if you can find it!
Small Pack Problems? 😉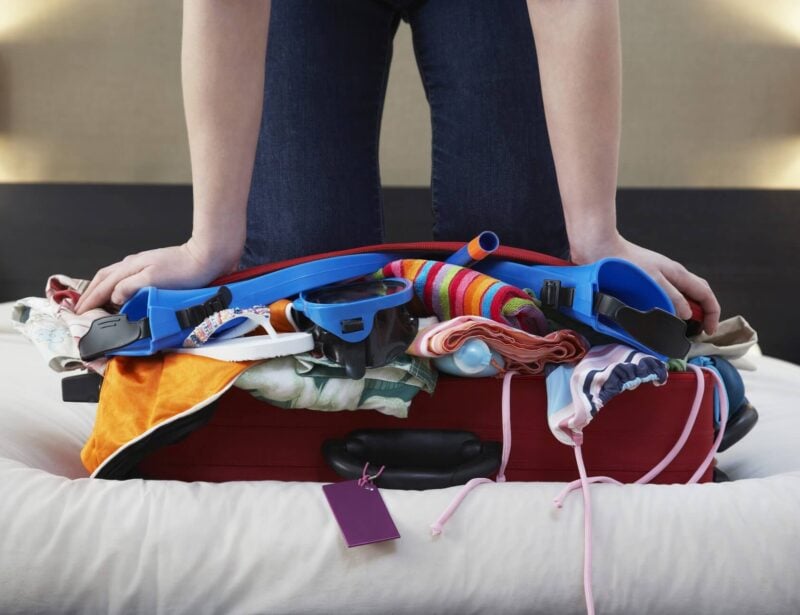 My missus travels with all her clothes in ziplock bags: don't be like my missus. UP YOUR PACKING GAME!
Packing cubes for the globetrotters and compression sacks for the real adventurers – these babies are a traveller's best kept secret. They organise yo' packing and minimise its volume too so you can pack MORE.
Or, y'know… you can stick to ziplock bags.
View Our Fave Cubes
Or Check Out the Sacks!
Travel Apps for Meeting People
Even badass solo travellers get lonesome sometimes. When your hostel's atmosphere is dead or you're staying at an Airbnb, try out these apps to meet new peeps.
Couchsurfing
The OG and one of the BEST meet-up apps for travellers out there. Couchsurfing started out as a way to connect travellers to local hosts by letting people offer their place as FREE accommodation to passing backpackers. It's an awesome way to make local friends and get a better insight into life at the destination.
If you don't want to stay at a stranger's place, Couchsurfing also offers the Hangouts option which is basically just a way to arrange trips and meet-ups with other travellers and locals in the area. In many cities, there are also weekly CS meetups.
Couchsurfing used to be totally free to use. But due to Covid, they're in dire straits, and using the app now costs a few bucks per month. The fee is a small price for free accommodation – it's less than one night's accommodation in even the cheapest countries. Hopefully, in the future, the app will be able to get back to its roots and offer the Couchsurfing experience totally for free again.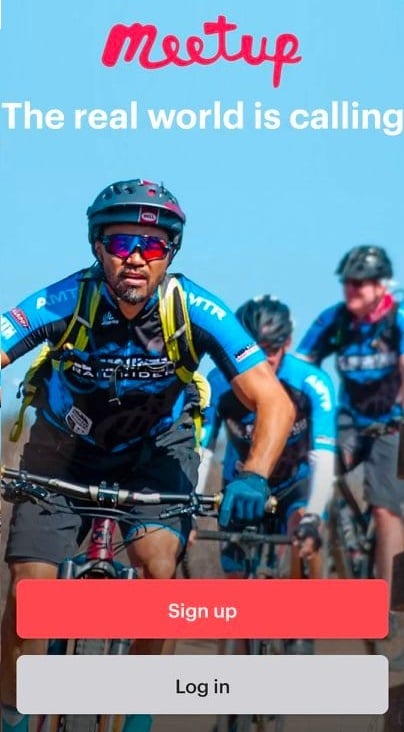 Meetup
Another great meet-up app, Meetup is literally what it says. It lists events and hangouts happening in the city where you're at.
You can search by city and also check out what's happening at your next destination! It's one of the best travel apps for a Europe trip with lots happening all over the place.
The search function makes it easy to search for the things that interest you. You can filter events by their type, e.g. hiking or art events. There are options to join groups to become a part of a community that arranges regular meetups, or use the calendar to see public events that are happening today, tomorrow, or next week.
They have now also started hosting online events to keep people connected. 🙂
Tinder and Bumble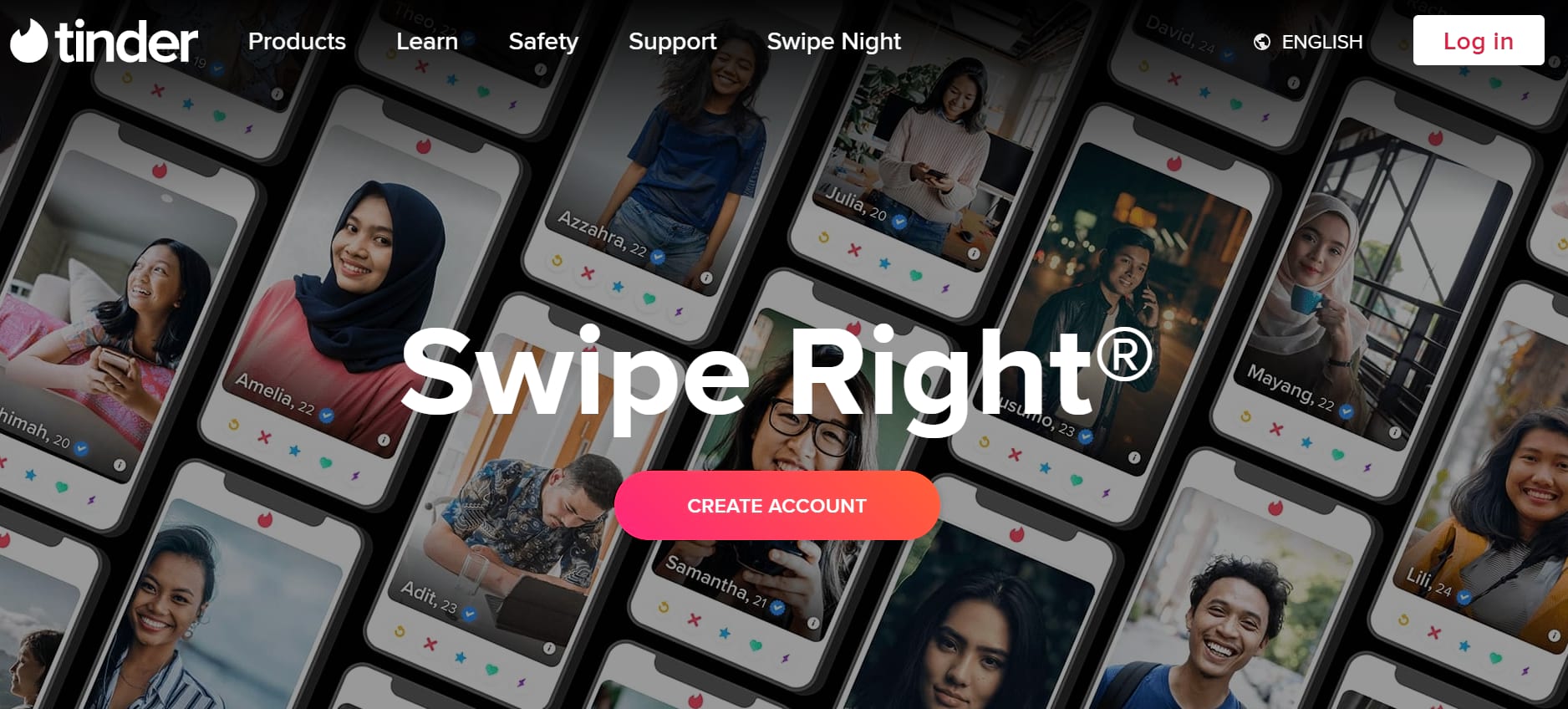 Get on with the times – Tinder is not just a hook-up app anymore!
(Well, if you want to use it to find some romance, who am I to tell you no…)
When you're using Tinder on your travels, you can use it to find so much more than just dates. Many travellers use it just to find mates or get recommendations for the place they're at. If you're only looking for travel company and nothing more, do remember to mention this in your profile!
Dating apps have definitely noticed the trend of people using them just for finding friends. Because of this, Bumble started offering the "Bumble BFF" option which allows you to match with other people just looking for friends. The option is a little lacking: you can only match people of your own gender unless you've set your gender as non-binary.
Especially as a girl I've really enjoyed it, though. I can confirm is it a great place to find travel buddies! It sets your intentions clearly and easily filters out creepy guys looking for very specific kinds of friends… if you catch my drift.
The Future of the SIM Card is HERE!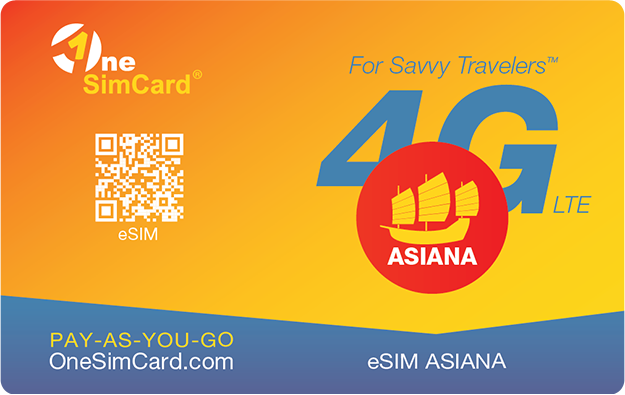 A new country, a new contract, a new piece of plastic – booooring. Instead, buy an eSIM!
An eSIM works just like an app: you buy it, you download it, and BOOM! You're connected. It's just that easy.
Is your phone eSIM ready? Read about how e-Sims work or click below to see one of the top eSIM providers on the market and ditch the plastic.
Buy an eSIM!
Travel Apps Just for Funzies
Why should you live your life based on pure utility? Here are a few additional apps that I've loved to have while backpacking around.
Duolingo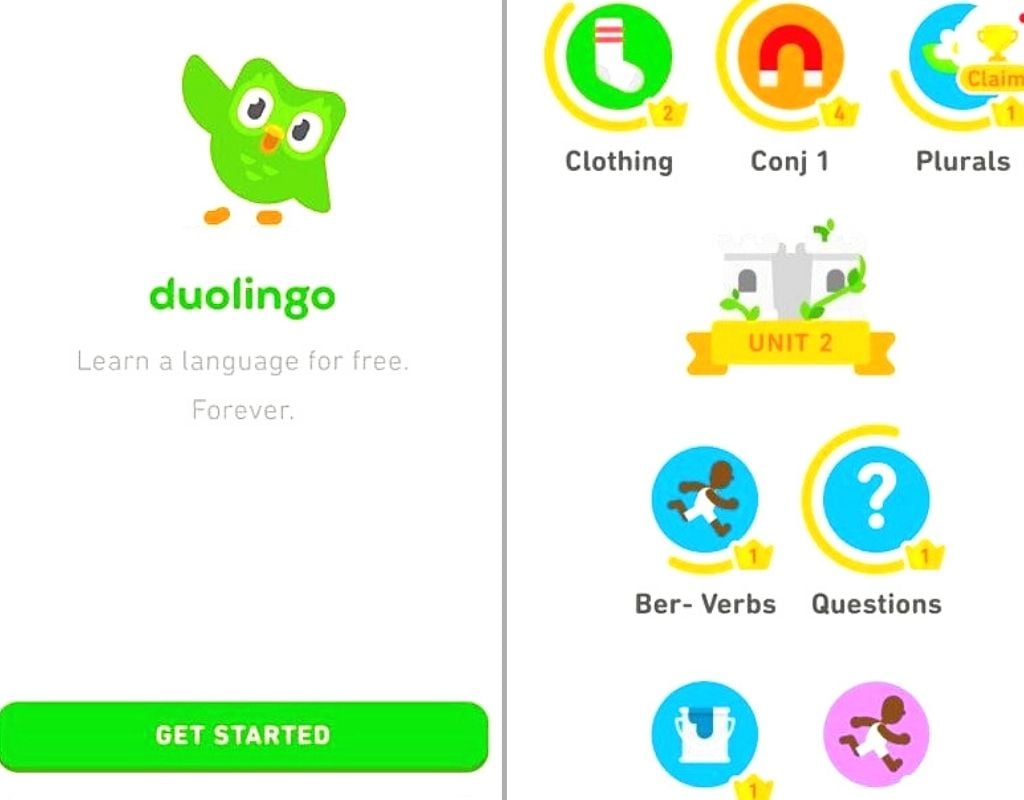 I'm a language nerd so learning the language (well, key phrases) is always one of my favourite ways to prep for a trip. However, every backpacker could use a bit of linguistic skill while travelling.
Duolingo is the most popular language-learning apps out there and probably the best one, too. They have tons of languages available (even niche ones like Finnish, Hawaiian, and Klingon), and it's completely free to learn as many languages as you can fit in your brain.
Duolingo's strength is that it's made the learning experience into a game. You progress in levels and gain prizes that unlock new levels and extra skills like flirting vocab. Tu casa o mi casa?
There's a running gag that the Duolingo Owl will hunt you down unless you do your daily language lesson, and Duolingo's social media fully leans into it. Duolingo's TikTok account is chaotic and unhinged, and it's my favourite thing in the world.
Happy Cow
Happy Cow is the best travel app for vegetarian and vegan travellers. It helps you search for either fully vegan restaurants or restaurants with vegan options – which, vegan travellers know, can be a NIGHTMARE in some countries.
The app shows you a handy map-based view of the restaurants and cafés near you. There are tons of filter options to help you narrow down the search: find places that offer gluten-free or organic vegan food. You can sort by cuisine type, or figure out if the spot is wheelchair accessible. You can even filter out chain restaurants.
On top of that, the app has community reviews of the restaurants. So you get a good idea if the resto is actually worth checking out.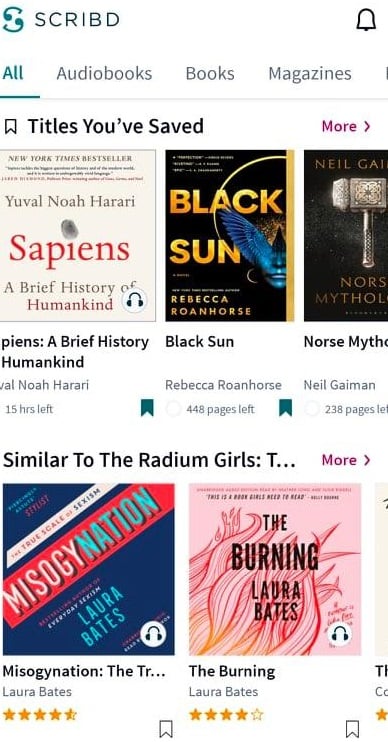 Scribd
I've always been a huge reader and hate nothing more than the fact that I haven't had access to a proper library for years. That's why I got SUPER pumped when I found Scribd.
It's like Netflix for books and should be on the phone of every bookworm backpacker. Scribd has thousands of books from classics to new releases.
Admittedly, it's a little annoying to read books on your phone, and the Scribd app is incompatible with e-readers. The happy part is that there are also tons of audiobooks offered. You can bookmark books for later and download them to read or listen offline.
The best part is the price – Scribd works on a subscription basis at about $10 per month which gives you access to UNLIMITED books. To compare, the more popular book app Audible is the same price and only gives you one free book per month.
Countries Been
Okay, OKAY; I know country-counting is a concept as archaic and unmeaningful as your bodycount. But sometimes it's fun to keep track of all the places you've been, and if you're constantly on the road, you probably don't want to carry one of those trendy scratch maps around.
The best app I've found for country counting is called Countries Been. It's free and lets you mark countries you've lived in, countries you've been to, and countries you want to visit in different colours. You can also mark down cities and regions.
Is This the Best Backpack EVER???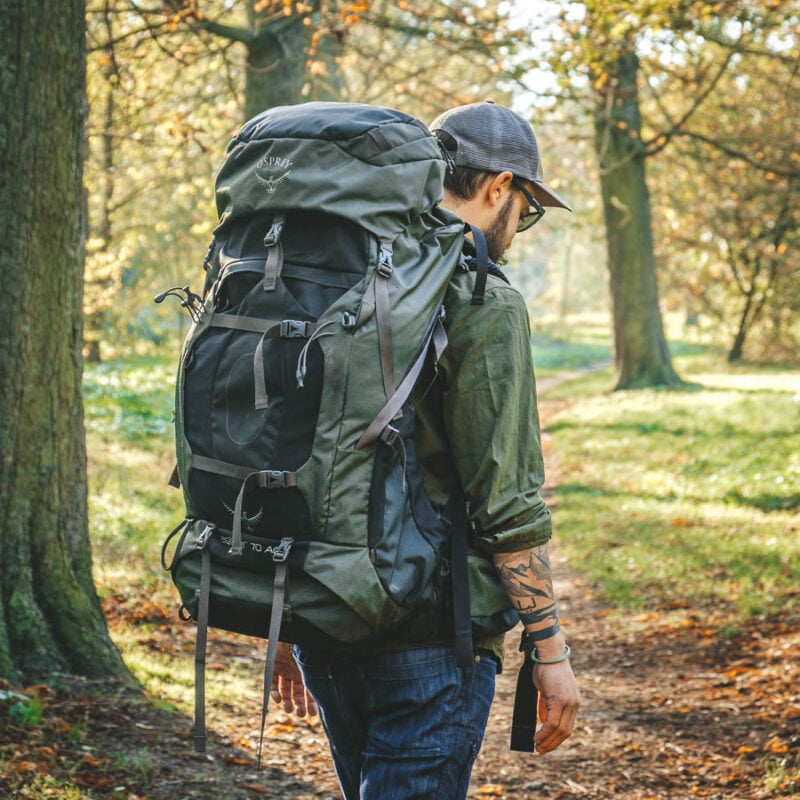 The Best Travel App, Though? Your Own Beautiful Presence.
There you go! The best apps for planning, paying, and pairing up on the road, to make your life easier and let you focus on other things than the nitty-gritty of travel planning.
Travel apps are surely helpful… But it is extremely important to remember to keep your eyes on the road, not the screen.
Apps and gadgets are an easy way to help you get the most out of your trip and save you some money. It is also way too easy to spend hours staring at the screen and let your phone ruin your travels. In some ways, these apps make your life easier to the point where they get in the way of genuine human interaction.
You can't be bothered to go chat up the cutie at the hostel bar because you know getting laid by a swipe of a finger is way easier.
Asking for directions from real people stops because your digital maps take you everywhere.
The online world becomes so immersive that you forget to live in the moment and actually enjoy your trip as it's happening.
I started backpacking just on the cusp of the explosion of the smartphone era. (I used to be a MASTER at playing Snake.) Sometimes I miss it – those were wilder times. Sure, smartphones have added a lot of convenience and especially safety to our travels, but they have also taken away some of the authenticity of adventure.
Rocking up in a strange city at sunrise with nothing more than the printed reservation to your hostel on a street whose name you can't pronounce? Ah, those were the times.
So, appreciate your little technological helper; but once Google Maps has led you to your dinner place, put the phone away.
---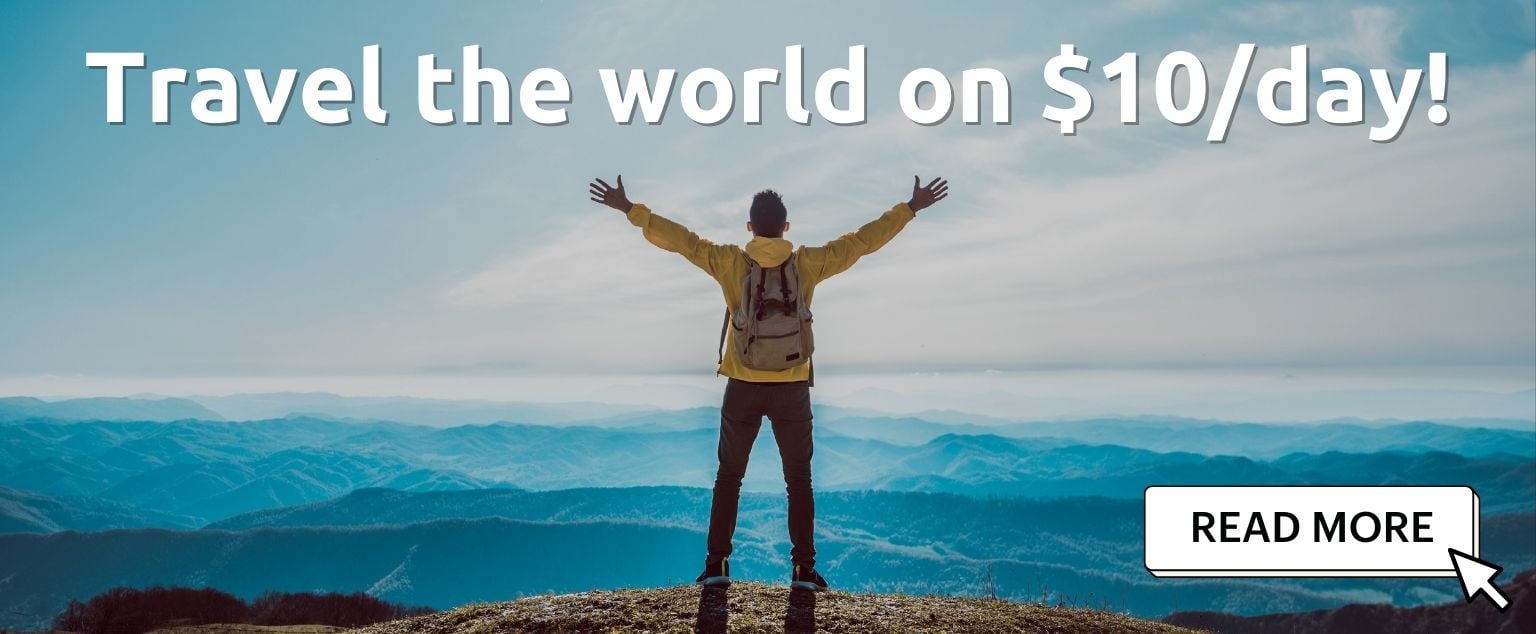 And for transparency's sake, please know that some of the links in our content are affiliate links. That means that if you book your accommodation, buy your gear, or sort your insurance through our link, we earn a small commission (at no extra cost to you). That said, we only link to the gear we trust and never recommend services we don't believe are up to scratch. Again, thank you!