Tinder might just be one of the best travel apps out there. Let me tell you why.
There was a time, in a galaxy far, far away, when I used to open Tinder more often than Instagram. I went on dates like it was a hobby.
When someone in a new group of friends brings up "worst first dates", I gleefully slap my knees and declare that BOY, do I have STORIES. Just call me the travelling Tinderella.
In my bygone days of glorious tinder travel, I religiously used the app for finding dates wherever I went. 
Turns out the universe had different plans for me: I'm still single as fuck. Instead, re-purposing Tinder while travelling has shown phenomenal results. 
I've hunted down Soviet spy monuments in Azerbaijan and lounged on Croatian beaches teamed up with Tinder matches. I've found jobs through it. I even met one of my best friends on it!
Hey, Tinder works in mysterious ways.
Dating apps are not just for hooking up anymore, especially if you're a backpacker. Score some dates, or even more: friends.
Experiences. Stories. Recommendations. Magic mushrooms?
Anything's possible in the wonderful world of Tinder.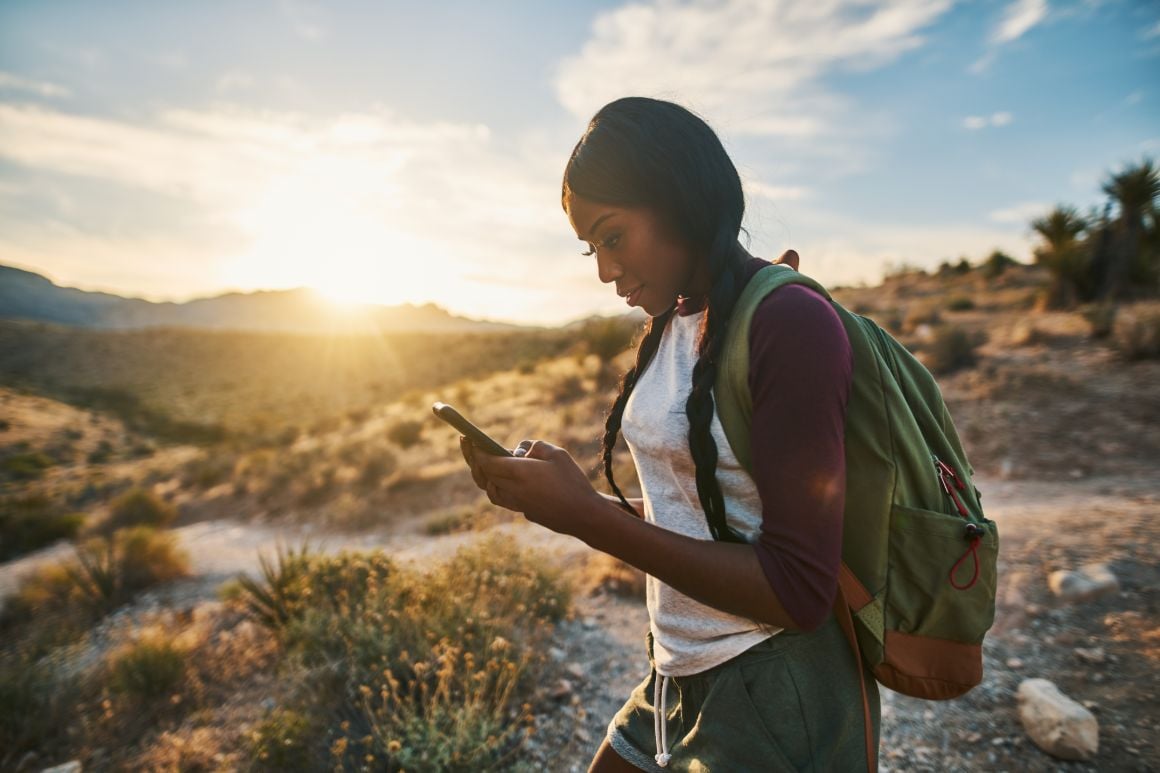 How to Tinder While Travelling Like a Pro: Quick Tips to Get You Started
There's definitely an art to using dating apps in general. I mean, just one group photo and one under-the-chin selfie? C'mon, you're better than that.
But when you're using tinder while travelling, well, that's another level to beat. Tinder can be one of the best travel apps out there – if you know how to make it work.

Unlock Our GREATEST Travel Secrets!
Sign up for our newsletter and get the best travel tips delivered right to your inbox.
Building the Perfect Tinder Travel Bio
Your bio is always important; even more so when you're on the road.
Include a pin on where you're currently at and where you're headed next. This is really helpful for finding travel mates since people will know what your plan is.
Plus, pinpointing your location helps you avoid matching people who are too far away.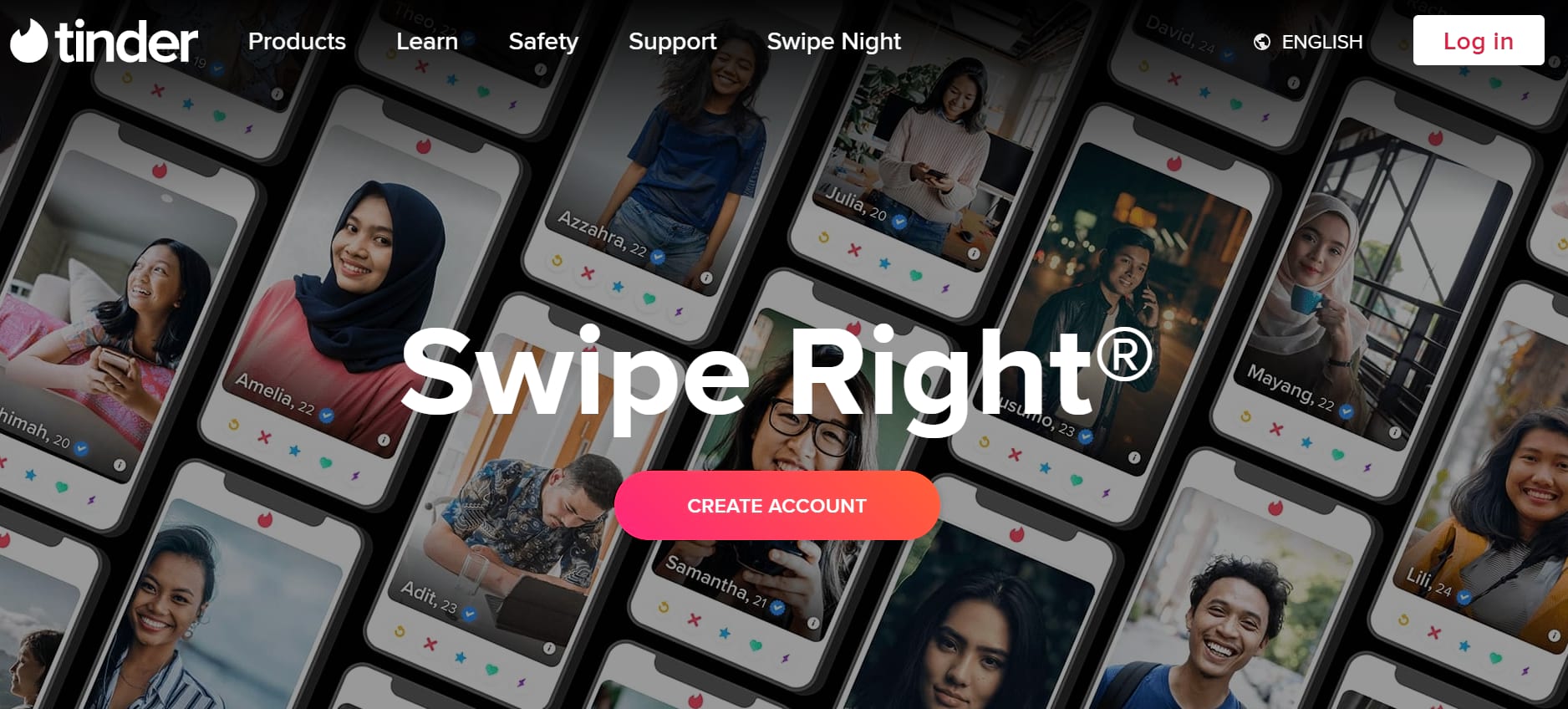 If you're looking for travel buddies, pick photos of yourself doing something fun and adventurous. Whenever I've been swiping just to find platonic adventure company, I also pick photos that are not purposefully sexy just to be super sure that some guy won't get the wrong idea.
Setting intentions is also super-duper important. (That might be a keyword you'll see me using through this whole thing.) Be clear on how long you're staying and what you're looking for, especially if it's not dating. It's not cool to get someone emotionally invested and then ditch town!
Is Tinder the Only Option?
I'm talking about Tinder as a general umbrella term for dating apps throughout this thing. You can definitely try other apps too, but Tinder while travelling works the best because everywhere in the world it has the biggest userbase.
In some countries, Tinder might be just a hook-up app; but in most places, it's just the general dating app for finding anything since everyone's on it. It definitely works to find love and sex on the road.
Using Bumble while travelling also works fine, it's the second-best option.
Please don't use Hinge, OKCupid, and similar apps for funzies, though. The whole point of those kinds of apps is to match people who are looking for relationships. Having to swipe through tons of friend-finding or casual-dating profiles is no fun.
How to Use Tinder While Travelling: Up Your Travel Game!
Now that we've established that Tinder and all his friends are indeed a GREAT tool for backpackers, let's look at some of the ways you can use Tinder while travelling to make your experience a million times better.
How to Use Tinder While Travelling to Find Travel Buddies
I've used dating apps quite a bit whenever I've been somewhere where the hostel is completely dead. With great success, I might add! Using Tinder while travelling certainly doesn't have to lead to sex in hostels stories.
The best way to find platonic travel comrades? Only swipe right on other backpackers!
Other travellers are more likely to be after finding travel mates as well. Sometimes matching with more permanent residents of a place comes with the annoying side dish of, 'let's sleep together because you're soooo exotic'. Plus, locals and long-term residents might not be too eager to make friends with someone who's leaving in 3 days.
Oh, and please be extra nice if you're swiping people you're not actually attracted to. There surely are a lot of straight girls on these apps looking for other girls for travel friends.
Some people can be annoyingly aggressive about wanting "none of that rainbow shit". Ma'am, you're a guest on the gay side of Tinder, be nice to us. 🙁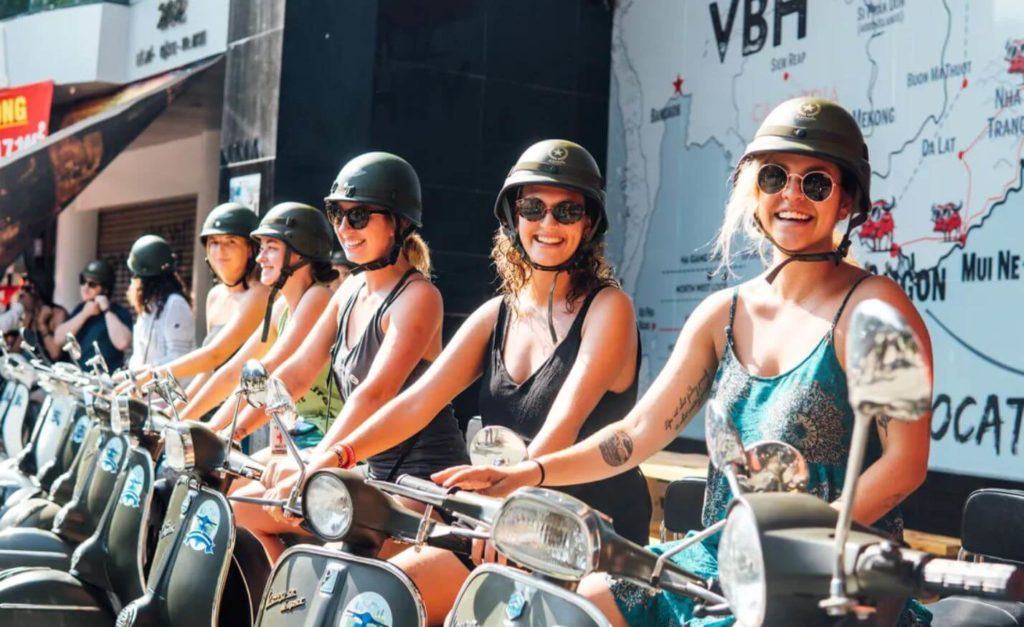 The most important thing about using Tinder for travel buddies and ONLY travel buddies is to set your intentions from the get-go. Make it clear in your bio that you're only looking for friends or someone to join you for a day of sightseeing.
Most people – locals and backpackers alike – are still on these apps to find romance. So save everyone's time and cut to the chase.
Choose your profile pictures in a way that conveys the platonic friendship message. Listen, I'm the last person to slut- or stud-shame anyone, but saying you're only looking for friends while all your photos are butt selfies can be confusing.
There's definitely a place for a debate whether Tinder travel is a cool thing to do if you're already in a relationship. The thing is, even if you don't think you want to find anything more, sometimes sparks fly when you least expect it.
The edge of using dating apps to find friends over other ways is that there's always a chance that you'll actually meet someone you like. It's great if you can go into it with an open mind and an adventurous outlook. If you've already got a boo, though… you should definitely talk about downloading Tinder before you do it.
Find Recommendations and Local Gems Through Apps
Dating apps can also be a treasure trove of local information. You can pretty easily find locals who would like to show you around town – to practice their English, to meet foreigners, or just out of the kindness of their hearts.
Bonus points if your guide's also cute. Maybe a tour of the city later turns into late-night drinks and a tour of their apartment…
Oh, don't listen to me, I've just seen Before Sunrise too many times. Finding local friends can be totally platonic. You don't even need to meet anyone face-to-face to get some travel tips.
Especially for nervous first-time travellers or solo trippers, it might be a great idea to chat with people on location before your trip. By getting an idea of the place beforehand and maybe even making some friends, you will feel more prepared and less alone once the wheels of the plane eventually touch down.
The benefits of connecting with people in your destination before the trip are the awesome underground recommendations that Lonely Planet will never tell you. Find the most authentic and delicious restaurants, coolest clubs, and secret nooks that only locals know about.
Prep even before you arrive! Most dating apps have some sort of an international or passport feature that allows you to connect with and swipe people in other countries and cities. While it's usually a paid feature, it might be worth the small fee. Just – again – be clear on your bio that you're in another country and only looking for travel tips!
And don't get disheartened if it takes a while to find people who want to chat with you. After all, most people prefer connections that are already in their city.
The Future of the SIM Card is HERE!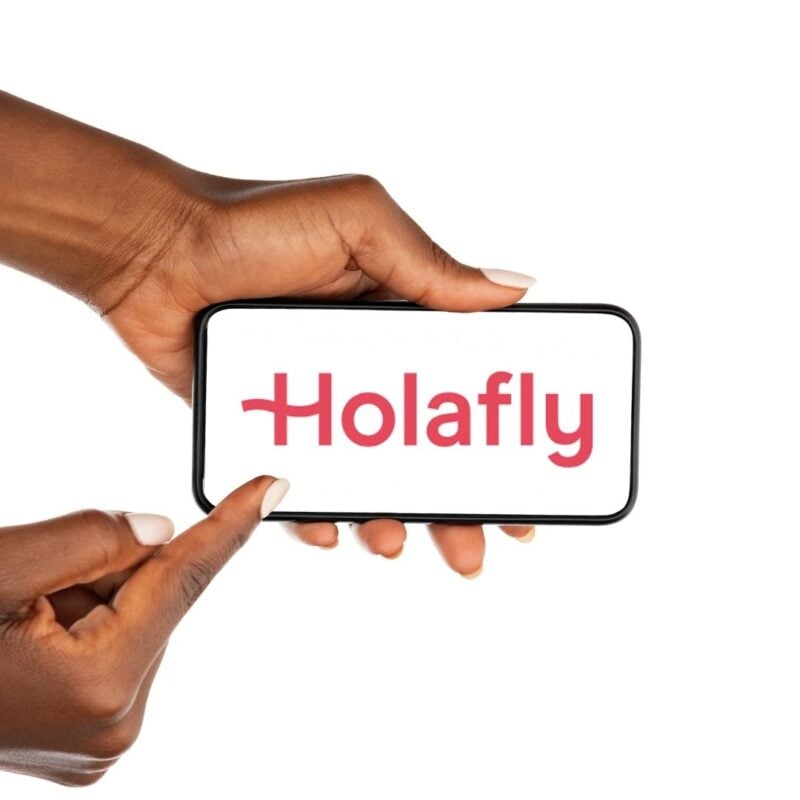 A new country, a new contract, a new piece of plastic – booooring. Instead, buy an eSIM!
An eSIM works just like an app: you buy it, you download it, and BOOM! You're connected. It's just that easy.
Is your phone eSIM ready? Read about how e-Sims work or click below to see one of the top eSIM providers on the market and ditch the plastic.
Grab an eSIM!
How to Use Tinder While Travelling for Language Practice
If the Duolingo owl is not sexy enough for you, you can surely find someone cuter to help you along with your language learning. Introducing Tinder for travellers – your next fav language learning app.
Kidding, it's just regular Tinder, but it's still a pretty awesome tool.
This works best if you're already learning a language and are hitting those juicy intermediate stages. When you're not a total language noob anymore but it still makes you cry if a native speaker talks to you too fast.
When I was backpacking Brazil, Tinder was super helpful for practising and perfecting my Portuguese. The sexiest phrase in Portuguese? 'I know where to find the best caipirinhas.'
Sure, I was in it for the dating. (Call it a post-break-up frenzy). But the fact that I could get better at speaking the language was the one thing that kept me stubbornly going on these dates, even after some truly disastrous ones.
Language practice with Tinder matches is fun, even if you're in it platonically. But I find it even more exciting if you put the date mode on.
Going on a first date is a bit like an interview. This means you get to practice all the basic vocab: who you are, what you like to do, how do you catapult a horse to France (thanks, Duolingo), etc.
It's a great way to learn slang and more informal vocabulary, which eventually helps you sound more like a native speaker and not just some filthy casual. Plus you'll end up connecting with many locals and might even end up dating people that you wouldn't have thought were your types before.
Even if you never meet anyone face-to-face, just texting with people on dating apps is great practice.
Ziggy 'Life is Suffering' Samuels Says:
Yes, You CAN Use Tinder to Buy Drugs! 😀
It totally works. Here's the bonafide Zigalig method to buying drugs on the road by way of swipey-swipe:
1. Make an account.
2. Make your profile pic smiley af.
3. Write a nice bio! Be humourous and shoot straight with your intentions. You're here for drugz – not bootylicious badonkadonks!
4. Widen that net. (Psst – that means swiping on both genders at the maximum age range. Don't be picky: anyone can be a stoner.)
5. Message EVERYONE you match with. And honestly, just come straight outta the gates asking them for the score – a shockingly low amount of people actually read the bios on Tinder.
And does it work? Abso-fucking-lutely! Druggies are good people: there's honour amongst thieves.
Once, in a small regional Australian town in the midst of the world's most ludicrous lockdowns, one dirtbag hippy-ass mofo in a van (that's me!) found himself stranded and living on the Murray River without a doobie to his name. Times were tough: he needed help.
The boyz in town were very keen to help: regional Australia is an isolating place for LGBT travellers and locals alike at the best of times, and this was Lockdown 6.0. Unfortunately, most of my hails for help to these strapping young gentlemen were met with a "Lol, I don't smoke, but you're cuuuute xx" or "Heyyy, wanna go skinny dipping with me?".
And then in she rolled, buxom, beautiful, and with a shared penchant for deeply-seated trauma and emotional intimacy issues. The Milf of Mildura. Milfdura.
She hooked me up with the goodies I sought. For free too! AND there were cuddles, nice hugz, dinner, too much wine, human connection…
Long story short, use Tinder while travelling to buy drugs. A MILF with a self-admitted blowjob fetish might give you a free ounce of dank greens. Plus, y'know… other things… 😉
How to Use Tinder While Travelling to Find Dates
And finally… The crown jewel of this beautiful piece. How do you use dating apps to find some romance while travelling?
Travelling and dating on the road can be very exciting. You get to meet people you'd never run into around your block – especially if you're matching with locals – and add a bit of spice to your holiday.
I can definitely promise that even the prettiest travel destination looks even better when you view it through rose-coloured love glasses.
But the key to finding romance on the road is to manage your expectations as well as those of the other person. Travel flings are usually short-lived and hyper-intense – that's what makes them so exciting. Be upfront with your dates about how long you're staying and that you're only looking for something casual.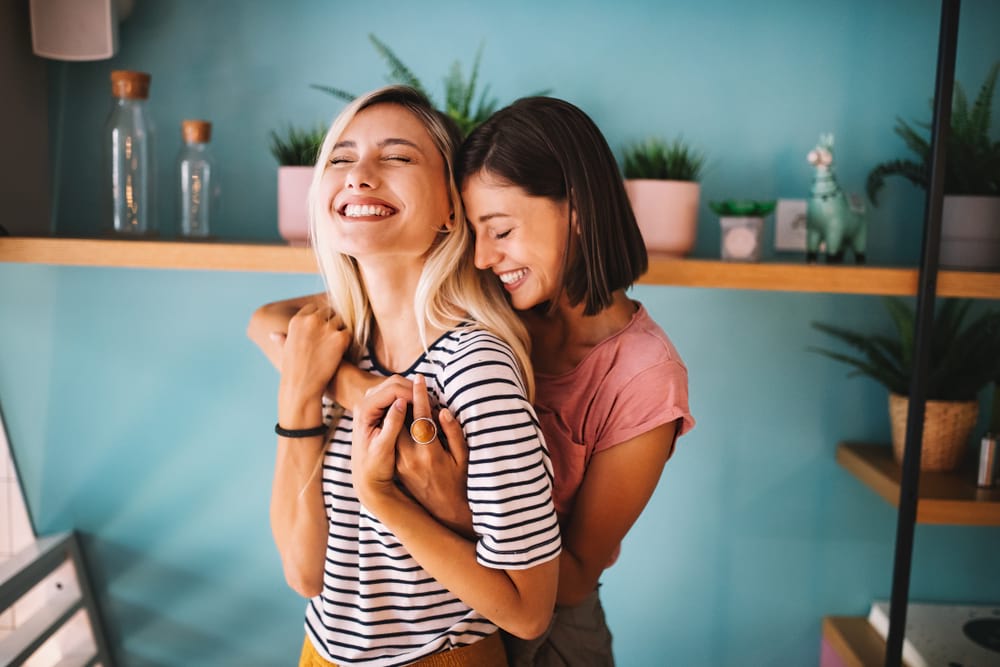 When you're a dating traveller, respect comes before anything else. Travelling as a couple is a whole other thing. Don't break a suitor's heart if you're only looking for your Mamma Mia moment.
Especially if you're going out with locals, you might encounter significant cultural differences with expectations like who's paying for the date, how soon should you sleep together, etc. Go into these dates with an open mind, and if your personalities don't mesh, then great – you never have to see them again.
There's a really ugly culture of guys travelling to Asian countries just to hook up with local women, and the way they speak of these experiences would make you think these girls are not people at all. Similarly, backpacker girls can often be borderline preyed on by local guys since travelling girls are often thought to be "easier" to sleep with. Cue a line of creeps hitting on you in the worst possible ways.
Bottom line: be genuine, be nice, and don't be a dick.
Elina (That's Me!) The Resident Hopeless Romantic Says:
Sometimes Ya Feelings Get Hurt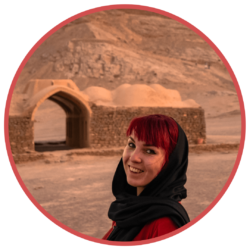 The intensity of travel flings also means that when you fall for someone, you fall HARD. I'm talking no seat belt, headfirst through the windshield car crash hard. And while it is incredible to be able to feel that much for someone you've only just met… Be prepared that your heart might break just a little.
Some travel flings turn into beautiful long-term travel relationships – others crash and burn with a force that can scar you for a long time. Putting yourself at risk for so much hurt is scary but if you don't keep yourself open to the possibility that at any moment, something amazing might happen to you – is that even living fully? No pain, no gain, right?
Enjoy the excitement while it lasts, learn to take rejection with grace, and accept heartbreak as a part of the process.
And when the guy who dumped you "because you're leaving anyway" to get back together with his ex drunkenly texts you three months later to tell you that he loves you… just block his sorry ass.
Small Pack Problems? 😉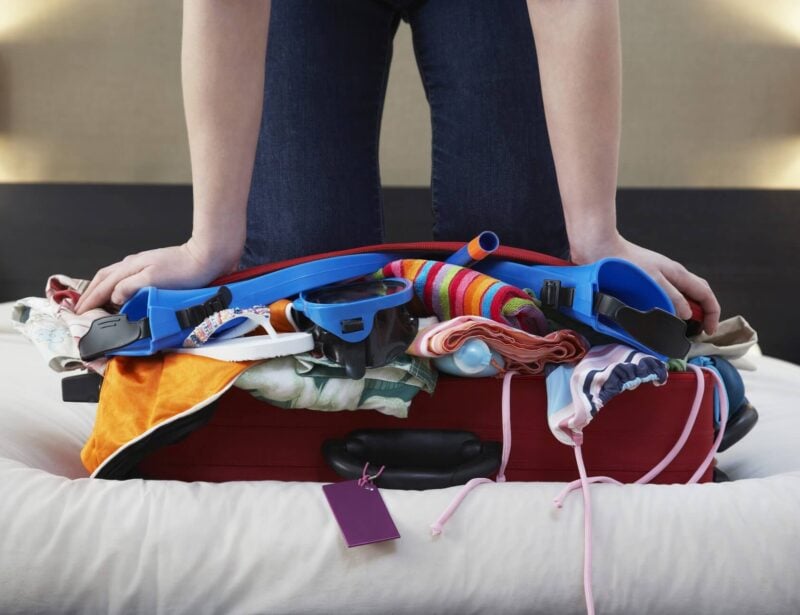 Wanna know how to pack like a pro? Well for a start you need the right gear….
These are packing cubes for the globetrotters and compression sacks for the real adventurers – these babies are a traveller's best kept secret. They organise yo' packing and minimise volume too so you can pack MORE.
Or, y'know… you can stick to just chucking it all in your backpack…
Get Yours Here
Read Our Review
Other Apps for Meeting Fellow Travellers on the Road
Meeting people in real life is always the bee's tits. (Getting stuck on your phone is one of the worst mistakes travellers make!)
Sometimes though, you find yourself isolated somewhere without much opportunity for social interaction. If you don't want to try your luck with dating apps, here are a few more options to find friends and travel buddies online.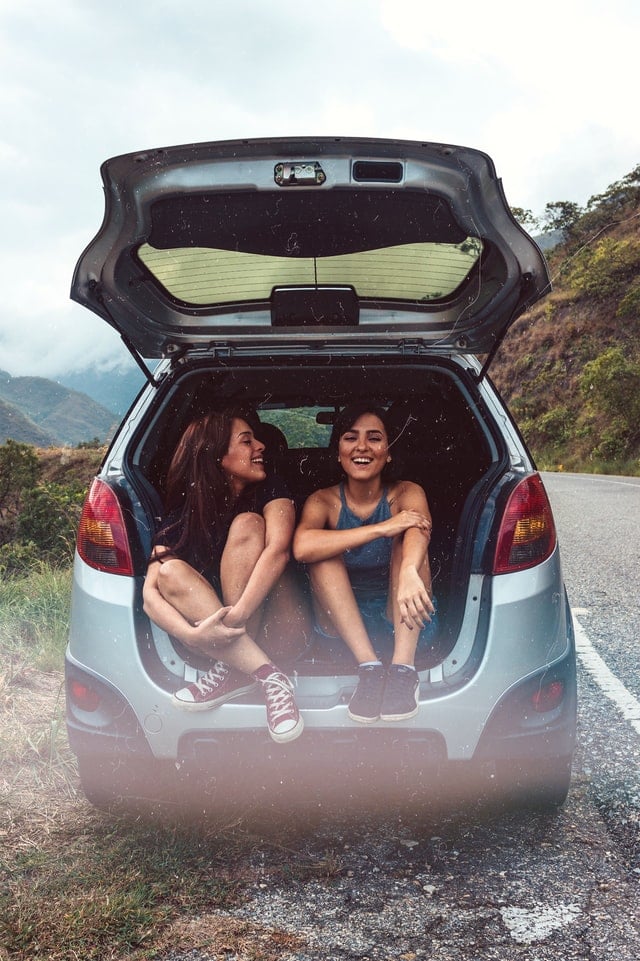 Couchsurfing Hangouts. Couchsurfing is an excellent platform to find free accommodation on your travels. But more than that, it's an easy way to get connected. Hangouts lets you post your own adventure – for example, looking for people to go check out the Penis Museum if you're in Reykjavik – or join other people's hangouts. Check out local events or see if there is a weekly Couchsurfing meet-up in the city.
Meetup. Meetup is one of the best travel apps to have on your phone while backpacking. You can find different events related to your interests – art, parties, writers' groups, business workshops… You can filter events by event type or time and join public happenings or private groups.
Backpacker friend finder apps. In the wonderful world of digital living, there are apps for literally any purpose. This includes making friends while travelling. Some apps that you could check out for platonic friendships are Skout, Backpackr, and Tripr. I think their success depends on how many other users there are in your area – but hey, it's worth a try.
Facebook groups. FB isn't just for middle-aged mums and conspiracy theorists. There are heaps of wonderful groups to connect to fellow travellers even before your trip, making it easy to live, laugh & love all through your trip. There are tons of Facebook groups especially for solo female travellers – for some reason, solo gals seem to enjoy banding together with other badass women more than solo male travellers do.
Tinder for Travellers – Hot or Not?
So there you have it – all my best tips on using Tinder while travelling like a true pro!
Using Tinder abroad can be a really dope way to explore your destination in a more local, exciting way. But all fairytales have an evil godmother; especially when you're using dating apps abroad, you gotta look after your safety. Your mum wants you back home in one piece!
For (solo) female travellers, safety is especially important. Us girls learn from a way-too-young age to be careful around strangers but it's easy to let your guard down and get swept off your feet when a tall handsome stranger tells you they can show you the world. (Don't get on that flying carpet! It doesn't even have a seatbelt!)
There's this annoying legend that backpacker girls would be somehow "easy" which is why we get harassed by locals all over the place. I've been fetishised from Brazil to India for being "exotic". (I'm from Finland?????)
I have been propositioned by Greek border guards, Azeri drunks, and Australian college kids alike just for existing. All because travelling girls have a reputation.
But ya'll guys aren't completely safe either: robbery scams targeting thirsty white men are pretty common in Eastern Europe and Southeast Asia. While you're more likely to lose your money and dignity than anything else, let's be careful out there, ok?
Oh, and for queer travellers, apps can be a good way to find other local and travelling queer people to date or team up with. But in homophobic countries swiping on apps can come with its risks.
In general, whoever you are, always meet first in a public place. And let friends know what and who you're doing.
Stay safe, stay sexy, and have fun swiping!
---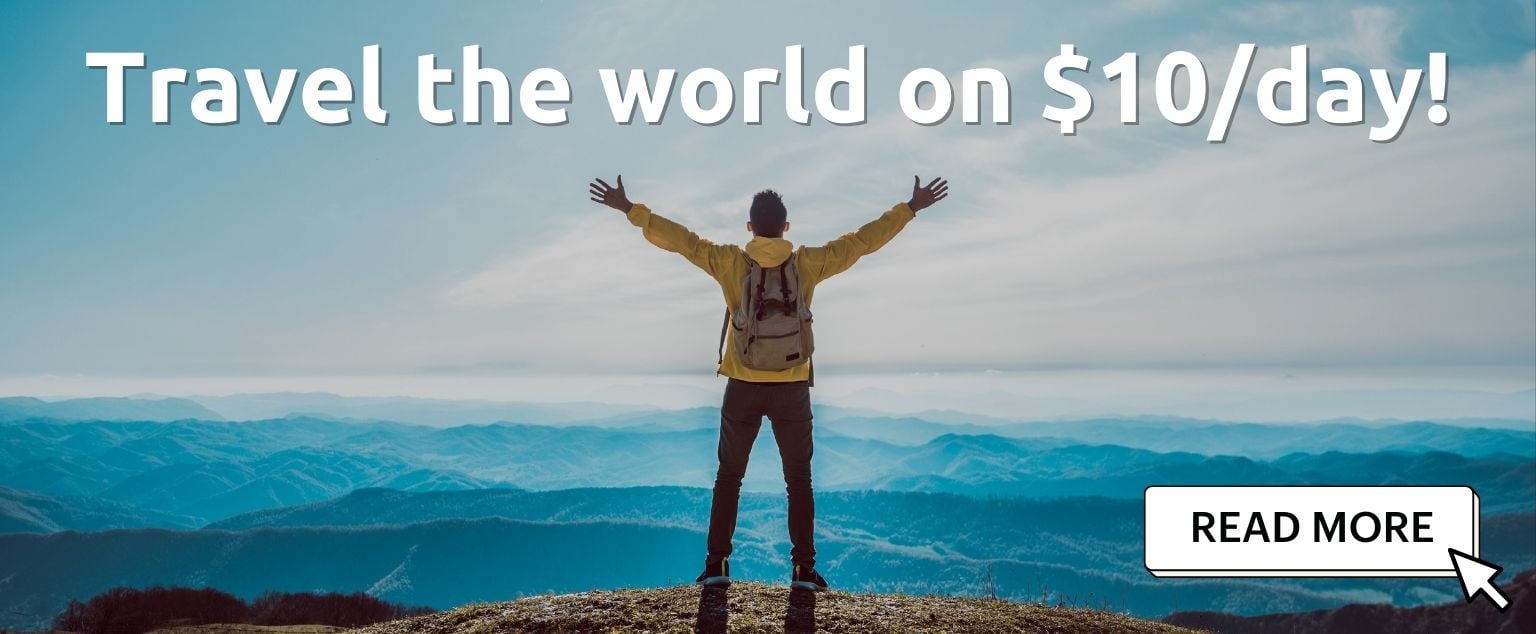 And for transparency's sake, please know that some of the links in our content are affiliate links. That means that if you book your accommodation, buy your gear, or sort your insurance through our link, we earn a small commission (at no extra cost to you). That said, we only link to the gear we trust and never recommend services we don't believe are up to scratch. Again, thank you!