There is a pretty high chance that you were first inspired to get out of your hometown and see a bit of the world by a film. Maybe you were filled with a deep desire to be in nature after watching "Into The Wild", or perhaps you just fancied partying in Thailand after seeing "The Beach". Alternatively, (like me) you simply wanted to visit the chic cafes of Paris after watching the works of New Age Wave autre John Luc Goddard.
In this post, we are going to take a look at some of the best travel movies, documentaries and TV shows ever. As well as introducing the films, we'll reflect on what makes them special and what they say about travel.
Unlike some other travel blogs, the Broke Backpacker boasts several self confessed film snobs amongst its writing staff and our eclectic list reflects this. We have included some true classics (ie, golden oldies), a few leftfield, indie-gems, and yes, a few definitive backpacker faves that we simply could not leave out. Oh and I'm happy to tell you right now that "Eat, Sleep, Pray" did not make our list.
What is a Travel Movie?
Firstly I think it's worth taking a closer look at what we mean by a "travel film" or "travel movie" as the definition is not as apparent as it may at first seem.
In order to qualify as a travel film on this list, the film needs to have "travel", or the journey of the protagonists as a central theme. Alternatively, it must use travel as the setting to explore the characters' story arcs. So does this mean that Lord of the Rings qualifies? After all, the characters cover a fair few miles over the course of the trilogy. Well no, because to make it onto our list it also has to take place in a 'real world' setting.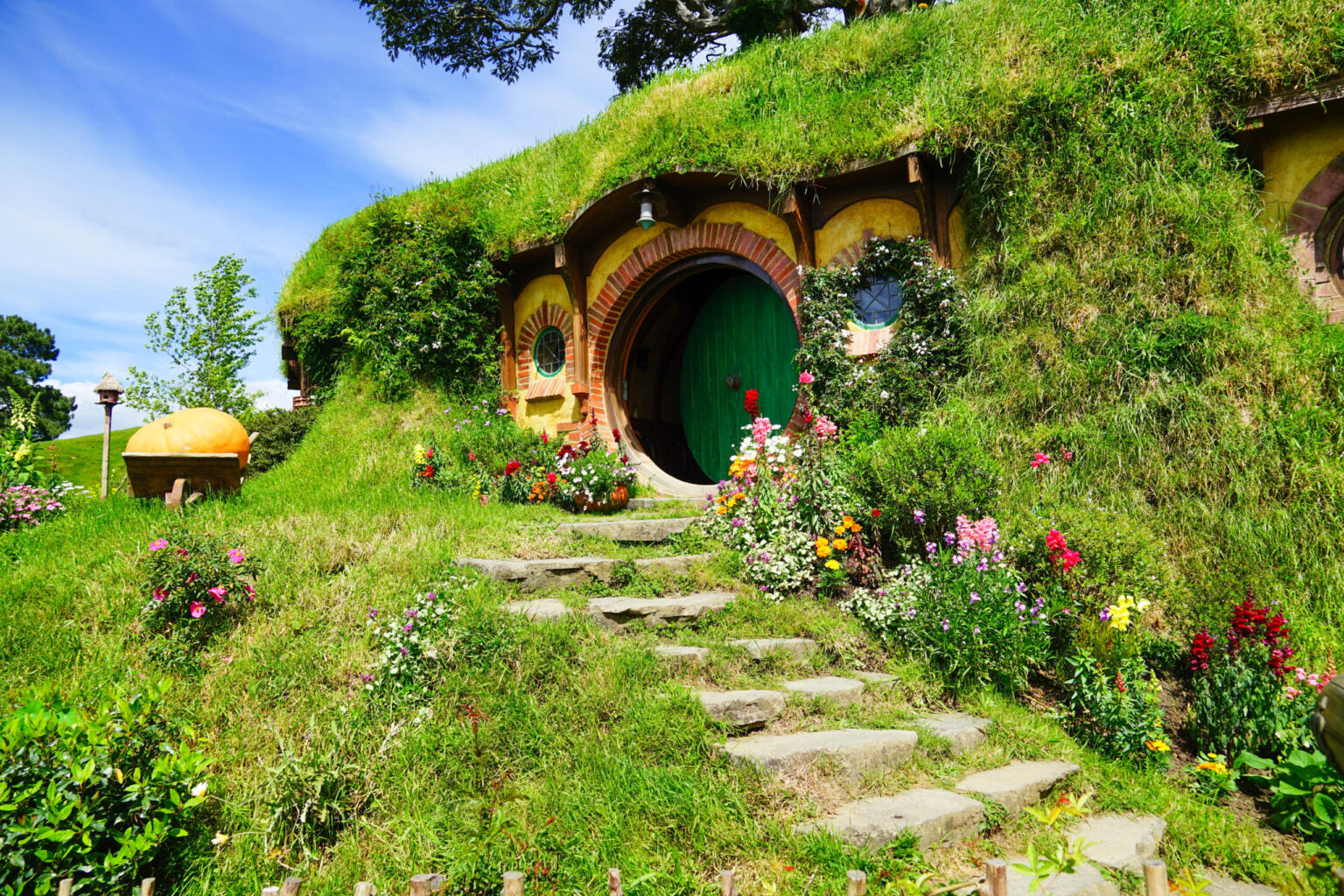 It is also not enough for a movie to simply be set "abroad" in order for it to qualify and for this reason, "Lost in Translation" qualifies whereas "Enter The Void" doesn't. Whilst both are essentially films about Americans in Tokyo, there are some crucial differences. "Enter The Void" is simply a story that happens to take place in Tokyo whereas the central theme of "Lost in Translation" is the alienation of being a stranger in a strange land (oh and much of the film takes place in a hotel!).
Finally, it's only fair to tell you in advance that some films may make it onto this list purely because I say so!
The Best EVER Travel Films
Now that we all know the rules, let's meet the contestants. These are the best travel movies EVER. Pass the popcorn…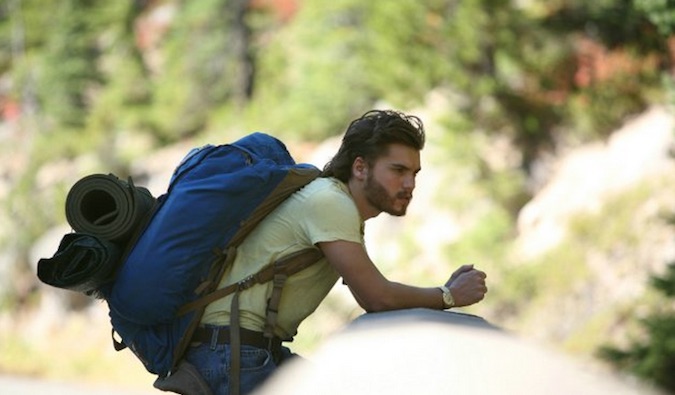 Firmly established as a contemporary backpacker favourite, Sean Penn's Into The Wild casts a young Emile Hirsch as "Alexander Supertramp"; a disillusioned young man who leaves his home, turns his back on society and sets off in search of the simple, free life.
Based on a true story, Into The Wild examines the possibility of living a nomadic, cash-free existence in modern America as he ventures towards a hermetic existence in the wilds of Alaska. Critics of the film point out that it seems to gloss over the protagonist's mental health issues and portrays his self-destructiveness as a form of nobility.
Into The Wild has become a very influential film and has (kind of) inspired a generation of backpackers as well as an Arcade Fire song (the book did anyway). Pretty much all of The Broke Backpacker team have been told we are "just like the guy from Into The Wild" at some point or another – we don't agree, as we are all glued to the capitalist system. But we don't think it would necessarily be a good thing anyway if you've seen how it ends.
On The Road is based on the seminal Jack Kerouac book of the same name and tells the semi-fictitious tale of the author's alter-ego, Sal Paradise, as he crosses back and forth across America in the 1950s. Setting out from New York with his best friend and idol, Dean Moriarty, the film is an amphetamine fuelled, jazz soundtracked take on the nature of freedom and the symbolism of the road.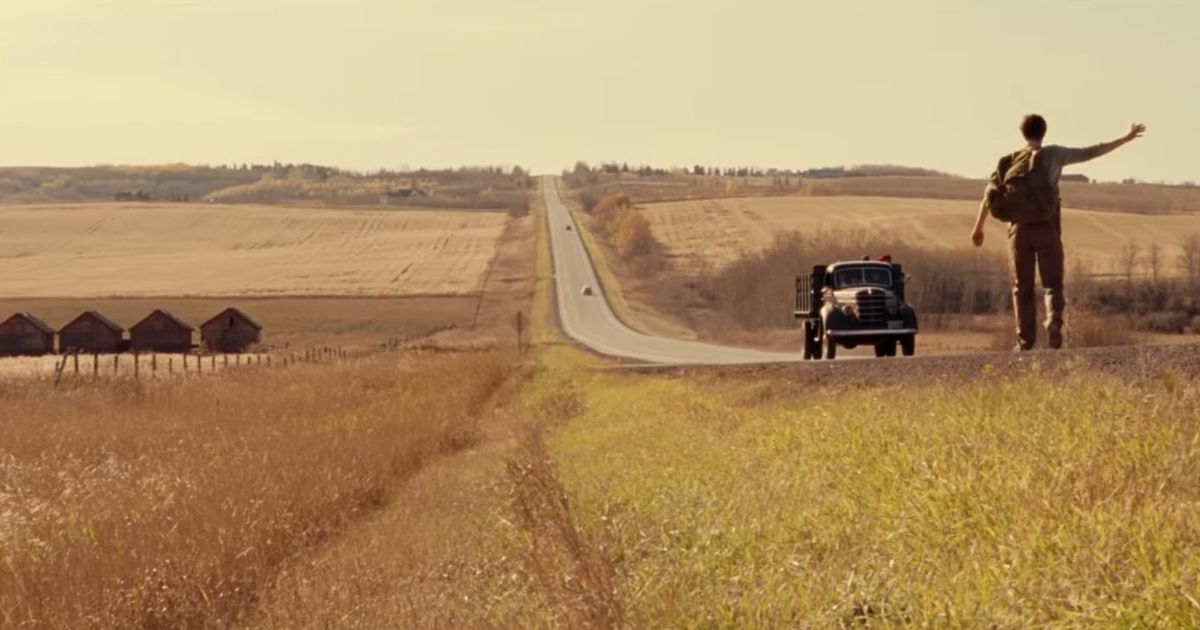 Sam Riley puts in a solid performance as Sal/Kerouac and there is also a notable cameo from Steve Buschemi. A few people would argue that the film fails to even come close to the novel, but it is indeed a worthy attempt.
I first read the book as a young man and it inspired me to get out and travel, although it took me a good few years to muster the courage and save the cash to actually do so. Whilst On The Road has gone down a truly great piece of literature, its greatest achievement is perhaps putting hipster city Denver on the map.
Let's start with a fun factoid, this worthy adaptation of the memoir of the same name is one of the few films you can watch at the little cinema in Manang, halfway up Nepal's Annapurna circuit. If you are ever passing that way, be sure to check it out.
Seven Years in Tibet tells the true story of Austrian (Nazi sympathising) mountaineer Heinrich Harrer who gets effectively stranded in the (closed) country of Tibet when World War II breaks out. After finding refuge in the "forbidden city" of Lhasa, Harrer is hired to serve as a tutor to the young Dalai Lama who inevitably ends up teaching him.
The film is a touching tale of redemption and enlightenment that examines the nature of friendship and fatherhood. The film is also notable for depicting the unique (and lost) Tibetan culture and the tragic invasion of Tibet by China's Red Army in 1950.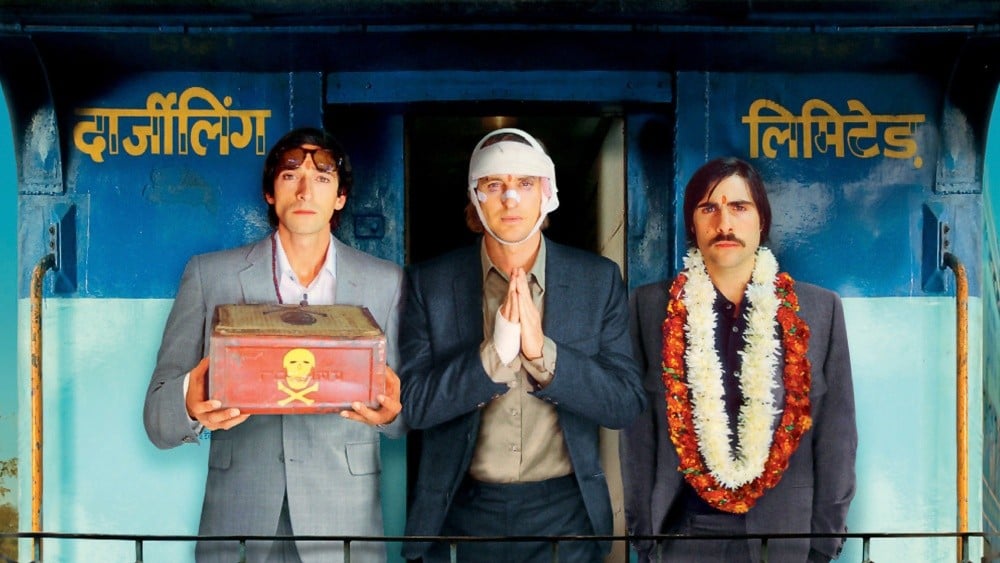 For some bizarre reason, there seems to be a shortage of travel films set in India. This Wes Anderson comedy throws together a stellar leading cast including Owen Wilson (we'll be seeing more of him) and Adrian Brody.
Seemingly set in the 1970s (judging by the fashion and soundtrack), The Darjeeling Limited documents the train journey 3 brothers decide to take across India to commemorate their Fathers passing.
As with most Wes Anderson films, the film does dry, dark humour very well. Moreover, as a travel movie the film examines the cliches and realities of the notion of India as a "spiritual country". It also looks at the dynamics between travel companions – if you have ever taken a trip with your relatives, you know the pain.
The first of the Indiana Jones series introduces Harrison Ford as the world's most bad-ass archeologist. This fast paced and utterly lovable flick sees Jones travel from Peru, to Nepal and onto Egypt trying to beat the Nazis to the Arc of Covenant. The original 3 Indie films are all raucous globe-trotting masterpieces but this is probably the pick.
Despite being fantastical, the Jones films did nevertheless inspire a generation of youngsters to go out and seek adventure. Even to this day, when I find myself exploring the Temples of Bagan, or the overgrown Fort in Bundi, Rajasthan, I get giddy with excitement channelling my inner Indie.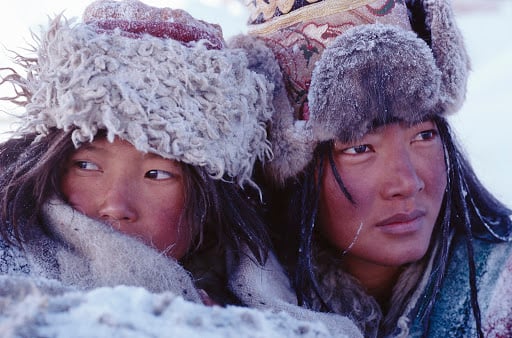 This French-backed Nepalese feature film rightfully won a raft of awards upon its release and to date stands as one of the few Nepalese films to ever meet with worldly success. Set and filmed in Nepal's mysterious and ancient Dolpang region, Caravan tells the story of traditional Nepalese mountain folk making their annual journey to sell rock-salt.
Despite such a simple premise, the film is utterly gripping. The journey across the Himalayas is tough and arduous and to make it, the cantankerous but wise Tinle must reconcile with young protegge Karma.
Most of the characters in the film were absolute amateurs – Dolpanese villagers making their acting debuts – but the performances are so perfect you would never tell.
You can also watch this film at Manang cinema too.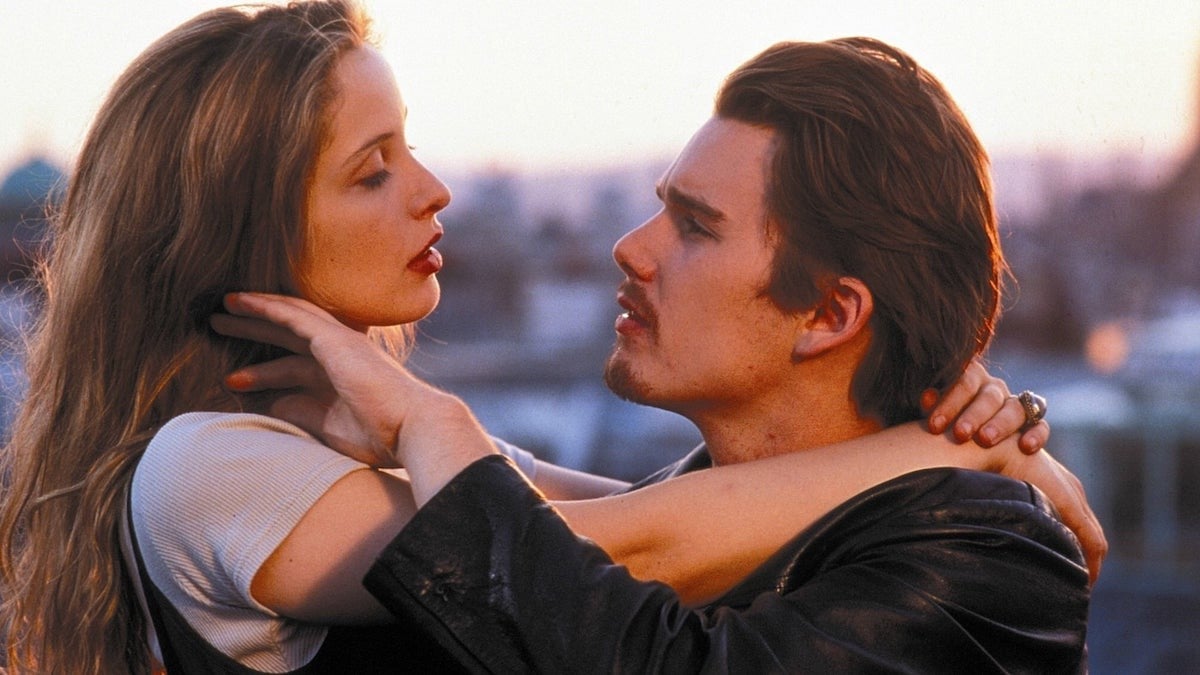 The first (and best) instalment of the beautiful Before trilogy, Before Sunrise introduces Ethan Hawke and Julie Delpy as 2 American backpackers who meet on a train whilst interrailing around Europe.
Finding an immediate and deep connection (which seem to come thick and fast when backpacking) the pair are both ending their trip and decide to spend their last 12 – 24 hours exploring Vienna together before going their separate ways forever (or at least until 2004's Before Sunset).
What this film does majestically, is encapsulating the joy of simply walking around a city with somebody interesting. Vienna is nice, but it ultimately serves as a backdrop to the two protagonists' deeper explorations of one another.
Once you see this film, your challenge is to try and blag a "pay you later" bottle wine like Ethan Hawke's character does. Let me know how it goes.
This West German underground masterpiece by auteur of the weird Werner Herzog is perhaps amongst the most unique films to make this list. Set in the Amazon Rainforest in the 1920s, Fitzcarraldo is based on the exploits of real-life Rubber Baron Roberto Fitzarrold.
Fitzcarraldo, played by the intense and charismatic Klaus Kinski, is an entrepreneur and Opera fan. Fitz dreams of building an Opera house in the middle of the jungle so he can invite legendary Tenor Enrico Caruso to open it. In order to raise the cash, Fitz needs to find a way to access the lucrative rubber trees buried deep in the forest, so he decides the easiest way is to carry his steamship over a mountain.
The film is utterly balmy. It's surreal, humorous and possibly unlike anything else you have ever seen.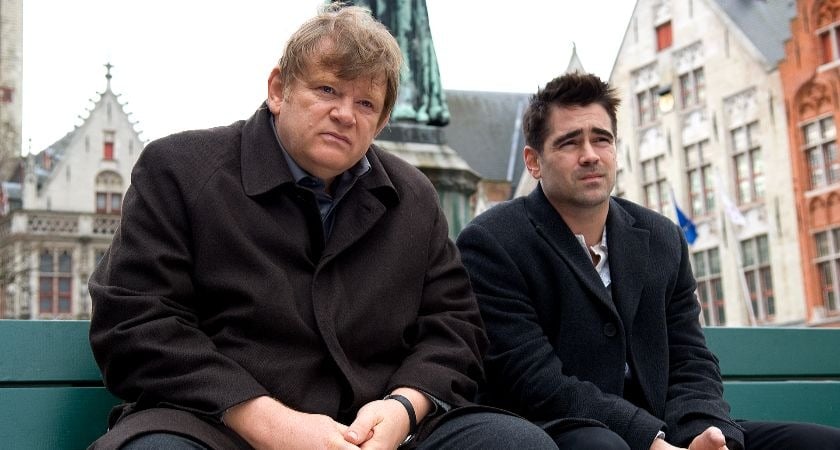 Even Gangsters need vacations right? Well, kinda yes, but mostly no. In Bruges tells the story of 2 bungling gangsters who are sent to Ghent, er I mean Bruges, by their crime lord boss apparently to lay low after a hit gone wrong back in London. After spending the first few days confined to a tiny hotel room, the 2 begin taking it in turns to go out and explore the city making friends and enemies as they go. Eventually, it becomes clear to the pair that their jaunt in Brugge is not just a jolly, but there is another hit that needs doing…
Starring Colin Farrell, Brendan Gleeson and Ralph Fiennes, the all-star cast are on their comedy best and the film packs in plenty of laugh-out-loud moments and memorable one-liners (what about the Vietnamese?).
"It feels like a dream but I know I'm awake" is how Colin Farrel's character describes Bruges (actually he didn't, he said it was shit, watch the film to find out why this is funny). Indeed the film put Bruge firmly on the map for weekend breaks and stag do's – a clientele even less desirable than hitmen.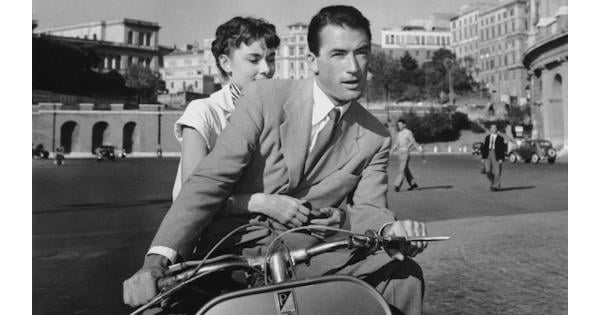 Rome has never not been an "in demand" holiday destination and the eternal city has been attracting visitors even long before St Paul made his pilgrimage there to establish a death cult. Still, in the 1950s, chic Rome was possibly at its peak, thanks in part to Richard Burton living there. But also thanks to this classic piece of black and white cinema.
Roman Holiday stars everyman Gregory Peck and the elfin beauty of Audrey Hepburn as a reporter and a secret Princess who meet one day exploring Rome. What follows is now a textbooky comic-romantic-adventure involving Vespa scooters, the Spanish steps and a ton more Roman tropes.
One of the oldest travel films to make our list, Roman Holiday is a true classic from one of Hollywood's golden periods.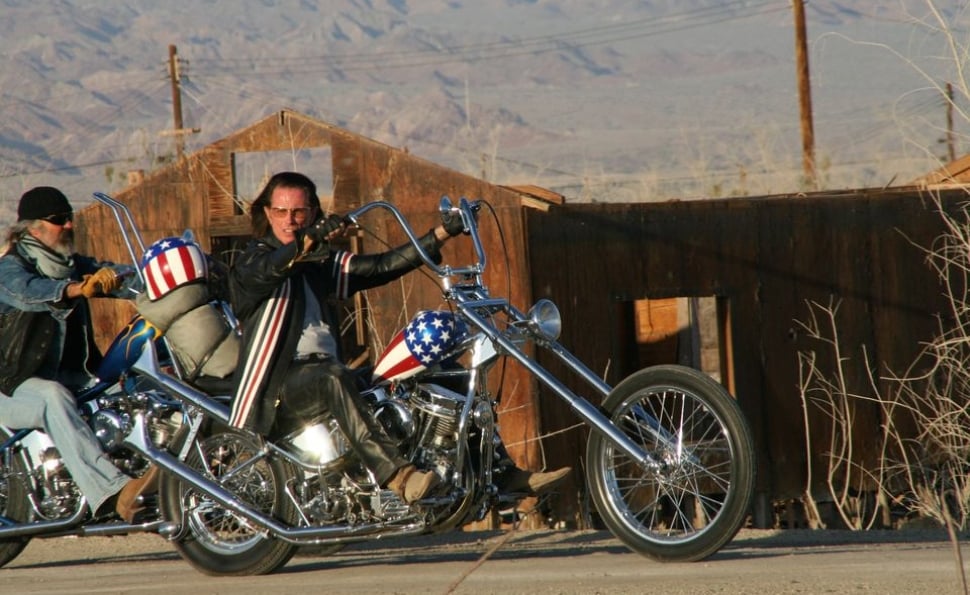 "Two men set off in search of America, they couldn't find it anywhere" – is how Easy Rider was summarised on its release in 1969. Filmed and set in California at the height of the 60's counter-culture, Easy Rider follows the 2 protagonists (Dennis Hopper and Hollywood-hippy Peter "Wow' Fonda) as they journey up from Mexico across the south-west en route to sell a giant haul of cocaine.
The film celebrates the simple joy of the open road examines the thriving hippy counterculture of the time. The New Orleans graveyard scene is perhaps one of the earliest and most successful attempts to capture the LSD experience on film. Easy Rider also packs an awesome soundtrack including The Byrds' "Wasn't Born To Follow". The less than happy ending reminds us that not all journeys end well…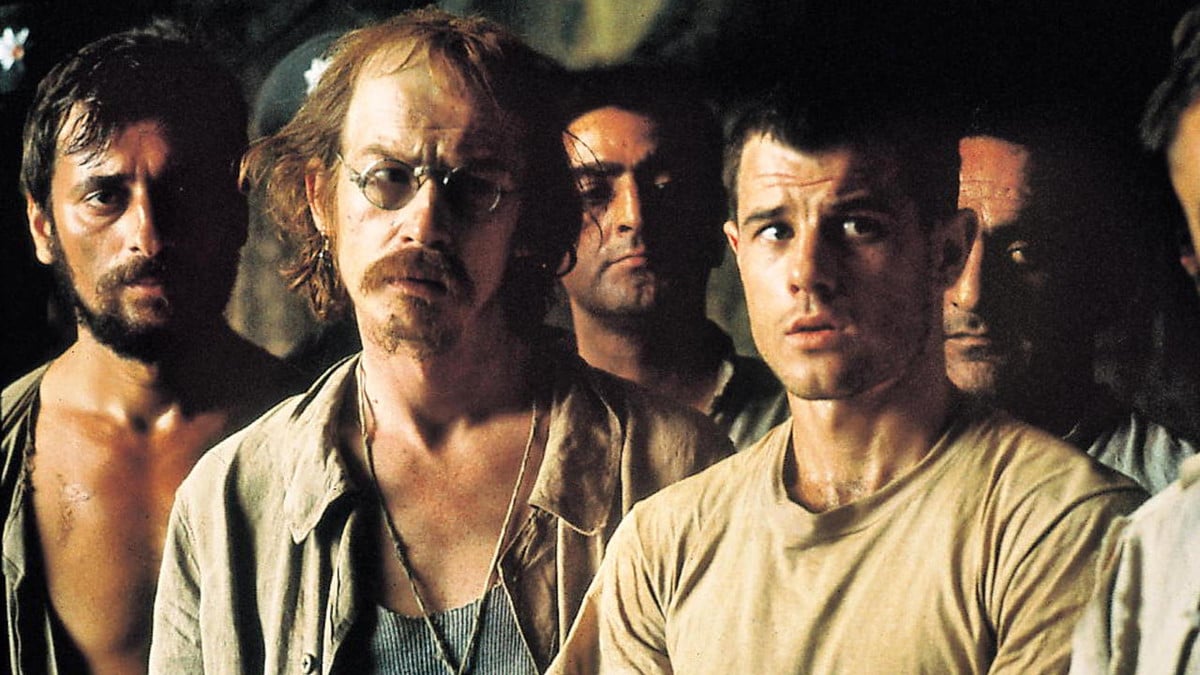 Now for a look at the darker side of travel. Midnight Express is based on the true story of American Billy Hayes who spent 5 years in a Turkish prison for attempting to smuggle hashish out of the country.
The film is not for the faint hearted and depicts the brutality of the Turkish prison regime which drives the protagonist to the point of insanity.
Whilst watching this film, I was reminded that each year young backpackers around the world are arrested and sentenced to long jail sentences in foreign prisons for drug offences – please don't take the risk and please stay safe in Istanbul!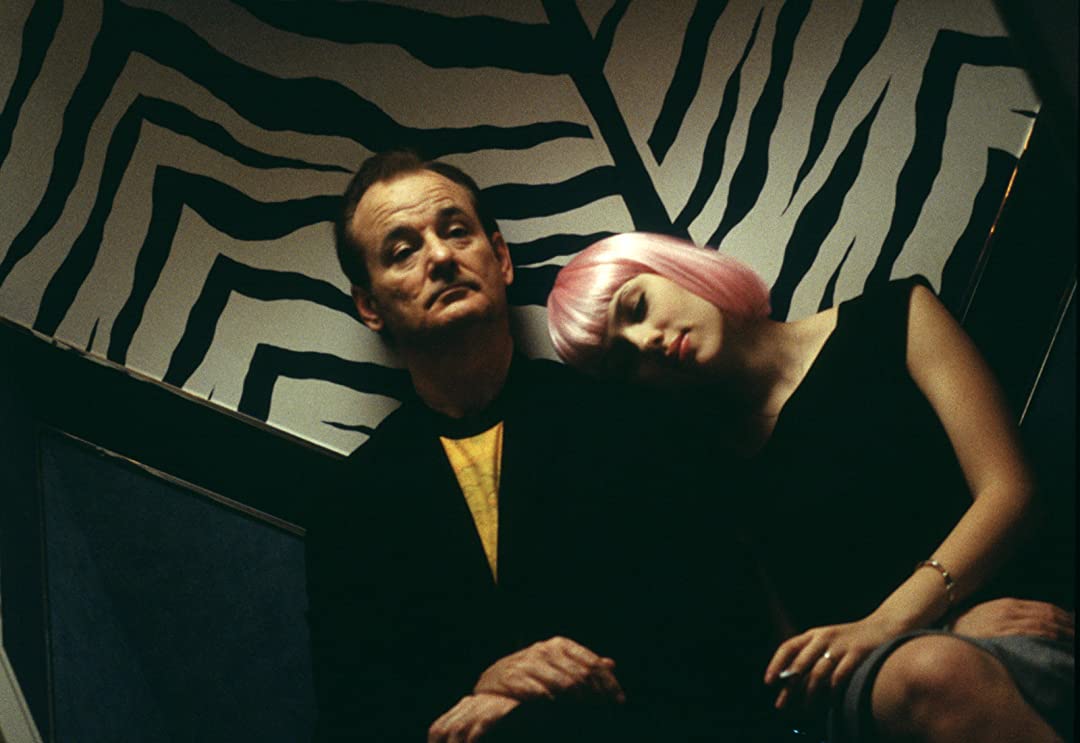 Sofia Coppola's critically acclaimed (but actually quite boring) indie flick sends Bill Murray alongside Scarlett Johansen (in her breakout role) to Tokyo. Murray is an American film star who has been sent to Tokyo by his agent to do some commercials, whereas Johansen is a bored wife who's husband is always too busy working.
The film slowly examines one of the lesser acknowledged aspects of travel – the occasional melancholy and "why the fuck am I here?" moments that can make a traveller wonder whether actually, those who wander truly are lost after all.
There is plenty of substance in this film, some genuine moments of dry humour and the soundtrack features shoegaze pioneers My Bloody Valentine.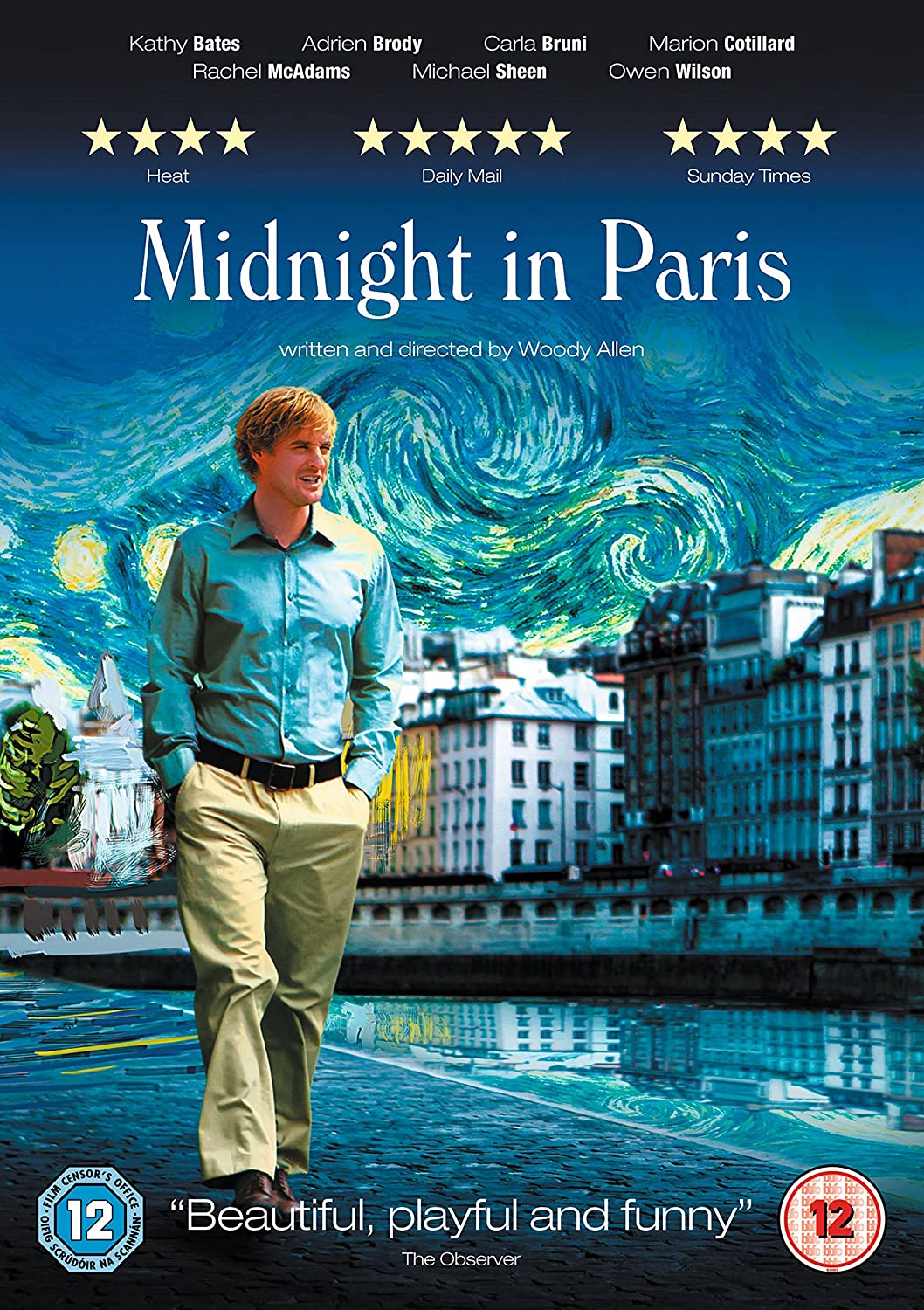 I wasn't a fan of Owen Wilson and initially dismissed him as a floppy Woody Harrelson until I saw this. Directed by another Woody, Woody Allen's (who's neurosis Wilson channels throughout) Midnight in Paris is the story of a Hollywood writer and his fiancee holidaying in Paris with her conservative (boo!) parents.
Despite having always dreamed of visiting Paris, Gil (Owen) is ultimately disillusioned with its reality and it just cannot live up to his expectations. He constantly finds himself wishing he "was here in the 20's" or "here in the rain" and is endlessly seeking a romanticised version of the city that only ever really existed in the novels of Hemmingway and films of Truffaut anyway. Can you relate to any of that? Because I certainly can.
I won't give away too much, but the film takes on a magical twist when (around midnight), Gil is transported back in time to the Paris of his fantasies – cue inevitable, happy, eventual realisation about the only time and place worth being here and now.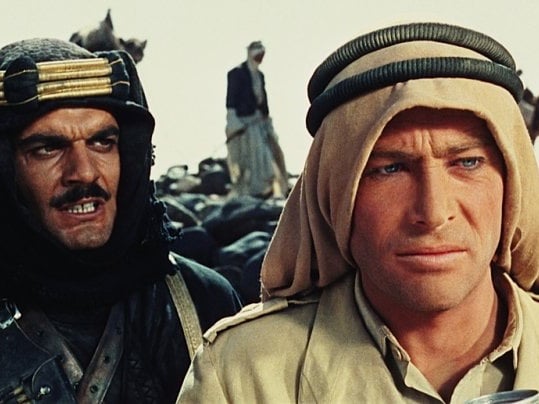 I was loath to include war films on this list. Basically, I don't really think that invading France or bombing Vietnam is what people have in mind when they think about "travel" despite what the shitty army recruitment campaigns try to suggest ('Get Paid To Travel! Your Country Needs You!" etc)..
Anyway, I have included this firstly because it is a masterpiece and true classic, but also as it invites us on an intriguing cinematic voyage across a Middle East that is now lost forever. Leading an all legend cast, Peter O Toole plays British agent T.E Lawrence in the true story of his life and exploits in "Arabia" during WWI. Lawrence travels from Jordan to Syria to Iraq, basically trying to convince the Arab tribes to rebel against their Ottoman overlords and fight alongside the British.
Needless to say, both Lawrence and the Arab tribes are screwed over the British once get what they want from them. Thank God it's only a film (oh wait…).
Do I even need to tell you what this one is about?! The Beach follows a young Leonardo Di Caprio finding himself on his gap year (yada-yada) around Southeast Asia. He quickly grows disillusioned with "doing the same old shit" and having inauthentic experiences in Thailand, so decides to head out in search of something else.
Inspired by a scene-stealing Robert Caryle, Di Caprio and his hostel-buddies set off in search of a mysterious, hidden backpacker paradise known as "The Beach". Upon finding it though, they soon realise that Paradise comes at a cost.
This one is rightfully established as a contemporary-classic travel film. It perfectly caught the Zeitgeist and feels as pertinent today as it did upon its initial release in 2000. The Beach forces us to acknowledge the dark side of hedonism and moreover, to confront the huge elephant (pants?) in the waiting lounge; are travellers actually looking for something or simply running away from something?
The actual beach used in the film is now closed after Thai backpackers pushed the eco system to the point of ruin.
Another golden oldie, The Man Who Knew Too Much is my excuse to include a film offering from 'the master of suspense' Alfred Hitchcock. Featuring James Stewart and Doris Day (two other film & media legends), The Man Who Knew Too Much is a classic adventure romp across French Morocco and makes extensive use of Casablanca's and Marrakech's cinematic charm.
If you're in the mood for great, entertaining filmmaking, they don't make 'em like this anymore.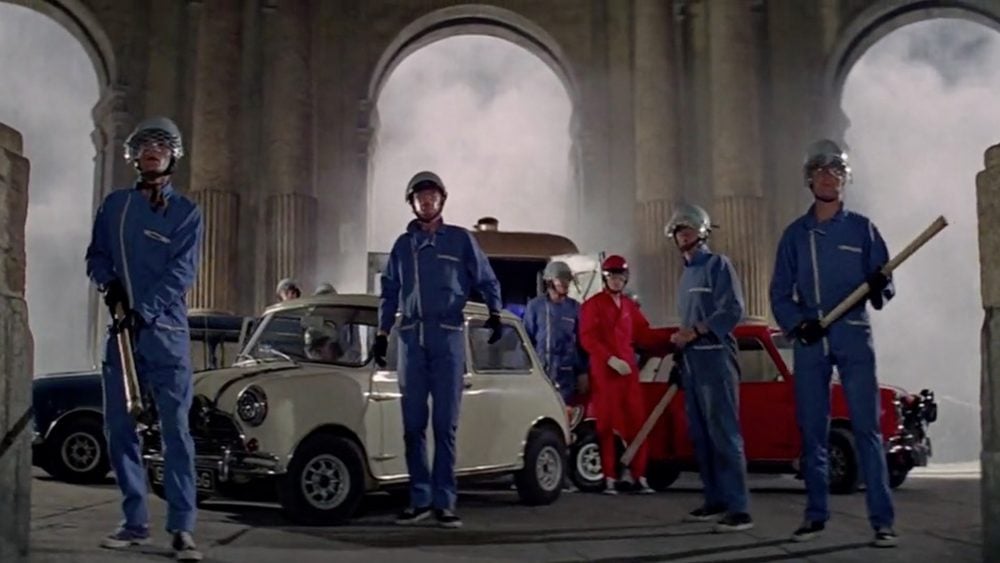 The Swiss/Italian border high up in the Alps makes for perhaps one of the most scenic drives in the world and has been utilised by filmmakers countless times – never more memorable than in The Italian Job.
This 60s classic casts Michael Caine as a debonair, loveable ex-con who, upon his release from jail, sets to work on his next caper – a bold plot to rob the Italian gold reserve. The Italian Job is the only heist film you ever need to see. It fuses witty dialogue with some unforgettable visual set pieces. The mini chase around Turin looks as impressive today as it must have done in 1969.
FYI – There is a shitty remake of this film knocking about which is to be avoided at all costs.
If any of you have ever taken a country break in the UK, then you will know firsthand that they tend to descend into squalid, traumatic disasters that leave you wishing you'd never left the city.
This is essentially Withnail & I! Two out of work, out of luck, out of it actors decide to escape 60's London for a few days and head to "the country" to gatecrash the rural cottage owned by Withnail's (Richard E Grant) eccentric Uncle Monty. The two quickly find themselves making enemies of the country folk at every twist and turn as they bumble from one disaster to another.
Things only take a turn for the worse when Uncle Monty turns up and takes a bit too much of an interest in the protagonist "I" (Paul Mcann). This is British Black humour at its best. A true cult classic packed with t-shirtable one-liners.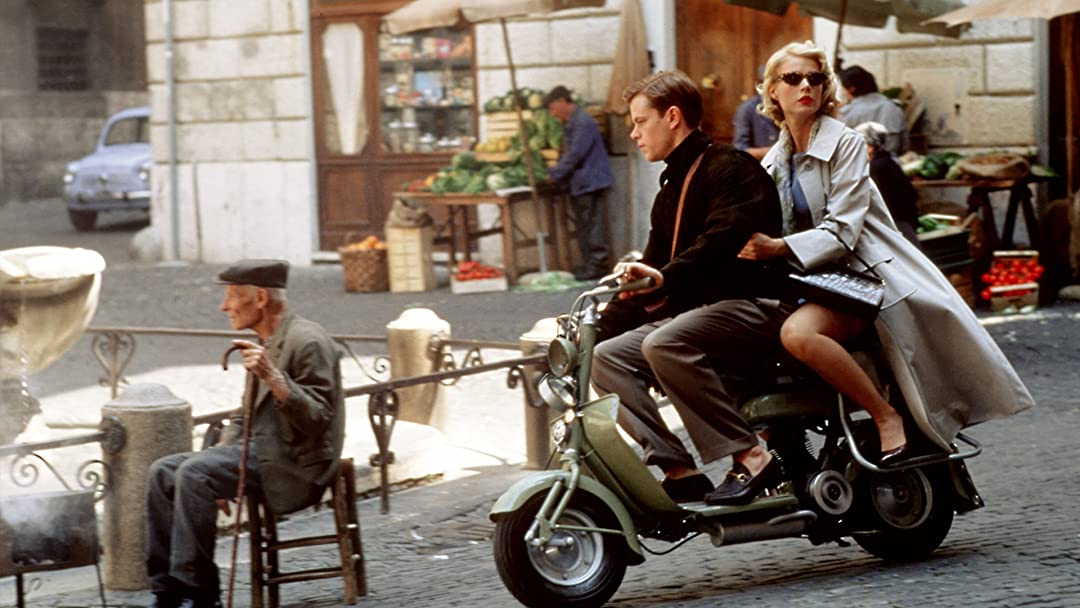 The Talented Mr Ripley is an alluring, seductive and sinister story of obsession, envy, longing, belonging and social class. Young psychopath Thomas Ripley's (played by Matt Damon) great talent is that he can almost "become" anybody and accordingly, is dispatched to Italy by a wealthy shopping magnate to persuade his wayward son to come home and grow up.
Arriving in 1950's Italy, Thomas finds himself immersed in the intoxicating lifestyle of Dickie (Jude Law) and his young & monied circle. I have to be mindful not to give away any plot devices here so suffice to say, tensions start to build and things get a bit dark.
As a travel film, this focuses on the strange concept of travel nostalgia (Italy in the roaring 50s – yes please!) along with the sobering realisation that no matter how much we like to pretend otherwise, travel is still reserved for the privileged.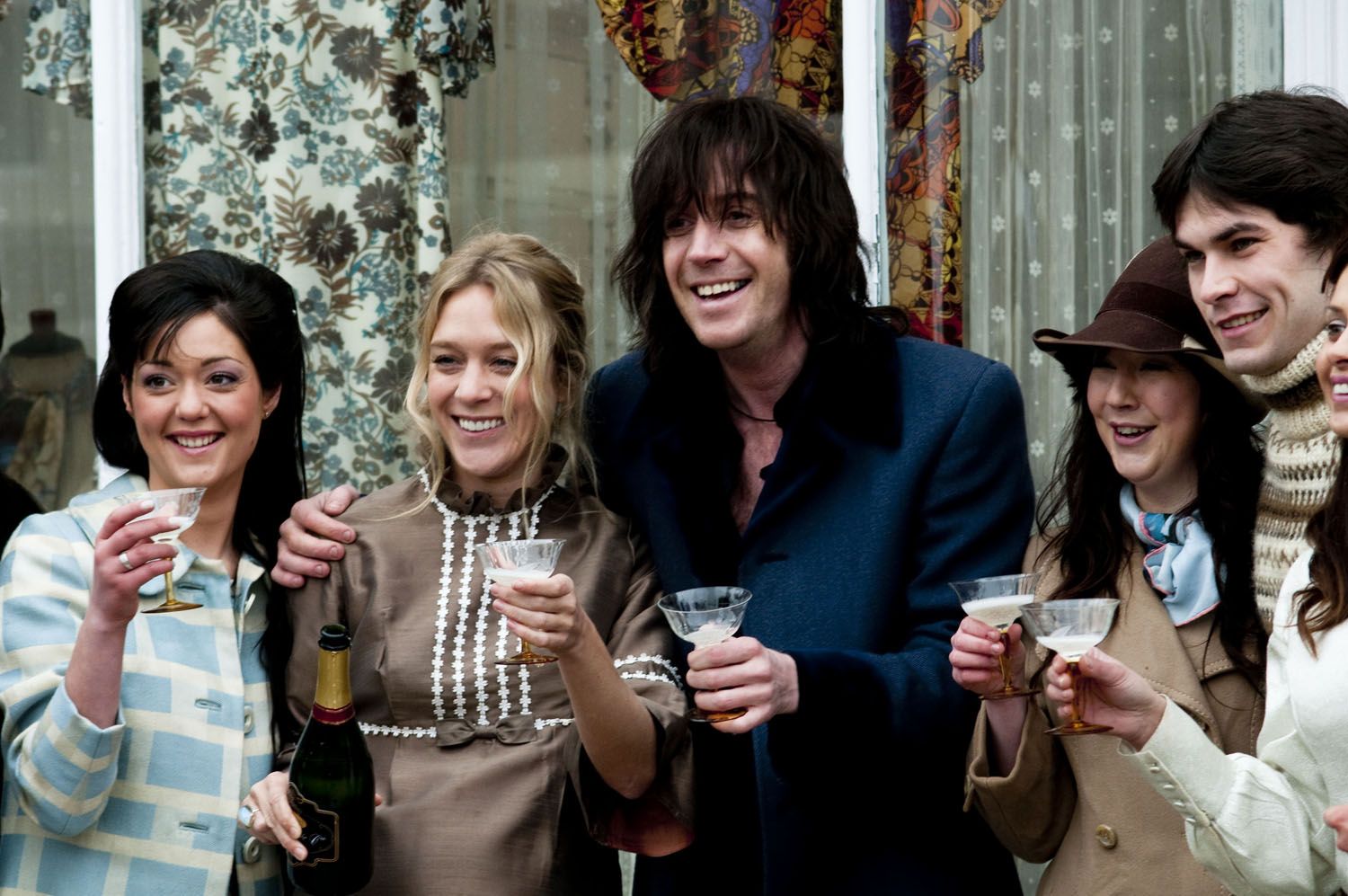 Mr Nice tells the story of everybody's favourite drug dealer, Howard Marks. Based on Marks' memoir (which he wrote in jail), the film tells the (true) story of a simple boy from the Welsh Valleys who became one of the world's biggest marijuana smugglers.
Funny, witty and fast paced, the film follows Marks from swinging London, to troubled Ireland, to Afghanistan and Mallorca before doing an unwanted tour of countless american penitentiaries. Ouch.
In case you have moral misgivings as to whether it's ok to like a drug dealer so much, remember that Mark's never dealt in hard drugs and never used violence. Outlaw yes, criminal no.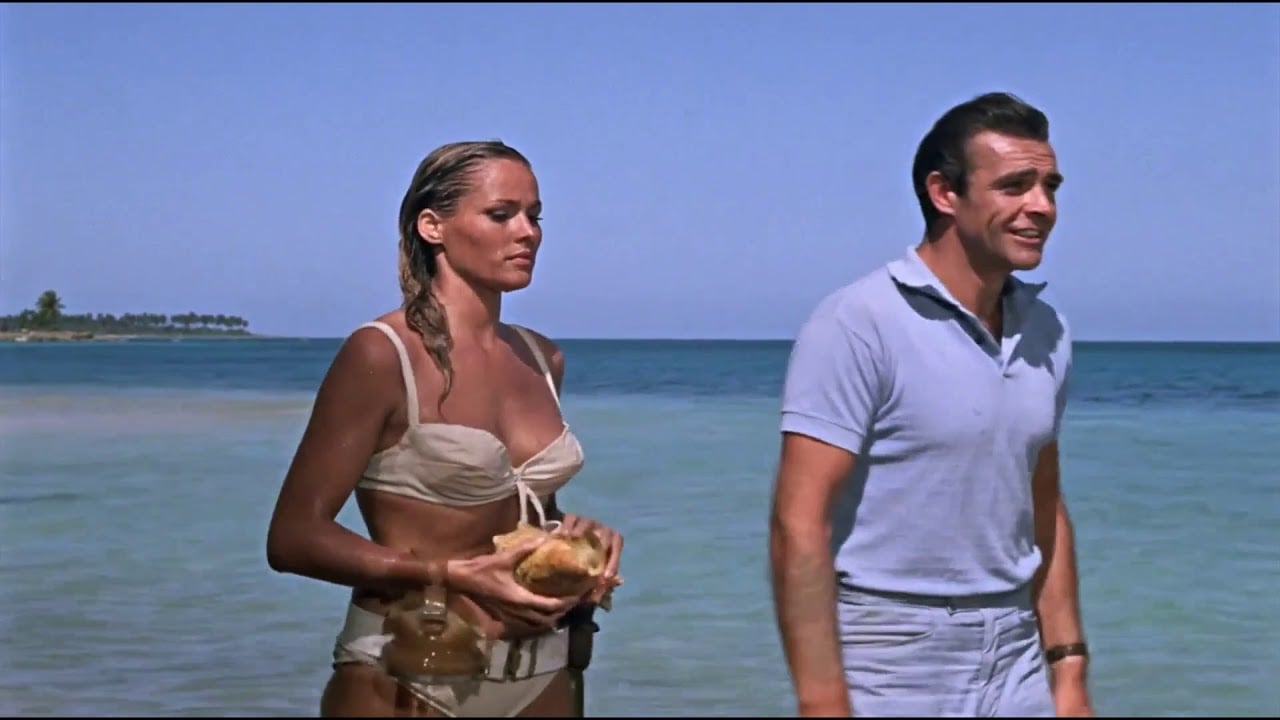 I mulled long and hard over whether to include the Bond franchise on this list and mulled even harder over which one to single out as the best. In the end, I decided James Bond films do qualify but there are simply too many nuggets to choose just the one!
A supercool Brit fighting and shagging his way across the world whilst being utterly culturally insensitive, Bond was in many ways my original travel hero (although I'm not so much into that Queen and Country crap). What Bond does well (or awfully) is serve up delightfully patronising travel tropes whether it's the Q-mechanised Indian Rickshaw in Octopussy or the cartoon Haitian Witch Doctor' in Live and Let Die.
Ever wanted to jump from the Eiffel Tower? Cos Bond's done it. Ever wanted to drive a Soviet tank across Red Square? He's done that too.
Want to visit some of the spots made famous in the movies, check out the best James Bond filming locations for some inspiration.
Best Ever Travel Documentaries
These real-life documentaries are bound to astound and inspire you. Let's take a look at the best travel documentaries ever.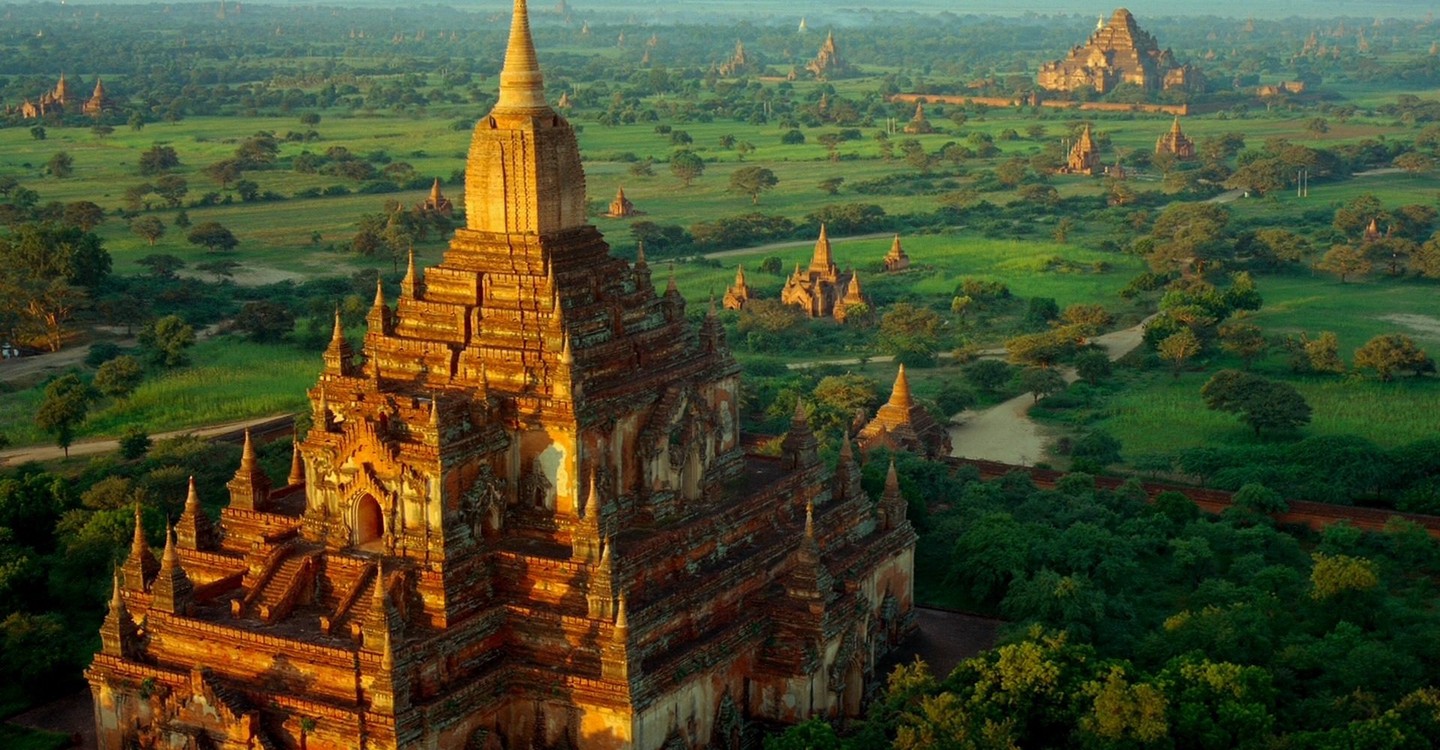 The last word in travel porn was how our very own Ralph Cope described this – and he's not far wrong. Samsara is a non-narrative documentary that basically splices gorgeous images from around the world set to a haunting soundtrack featuring Lisa Gerrard (Dead Can Dance).
From the sacred to the mundane, delving into the profane, the film's iconic scenes feature the temples of Bagan in Myanmar, as well as jails in the Philippines. Whilst not always an easy watch, Samsara is rewarding, unforgettable and will inspire you to see more of the world.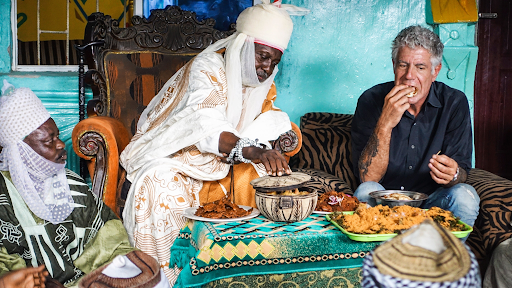 Parts Unknown is essentially a cooking show for people who hate food (or at least hate cooking shows). Celebrity Chef and all round hero, Anthony Bourdain (dec'd) travels the globe in search of great recipes. On his way, he takes a close look at the cultures behind the food, meeting the people, learning the histories and seeking out the hidden spots that only the locals know about.
Various episodes have seen Bourdain drinking beer and eating noodles with Barack Obama in Hanoi, and have seen the chef getting pissed on a train in Myanmar. What I love about this show is that it reminds us how important food is to the travel experience – it's no coincidence that all of my favourite countries have great cuisines.
Above all, it also reminds us that a good meal with the right people in the right setting, is an experience in itself and can take you away.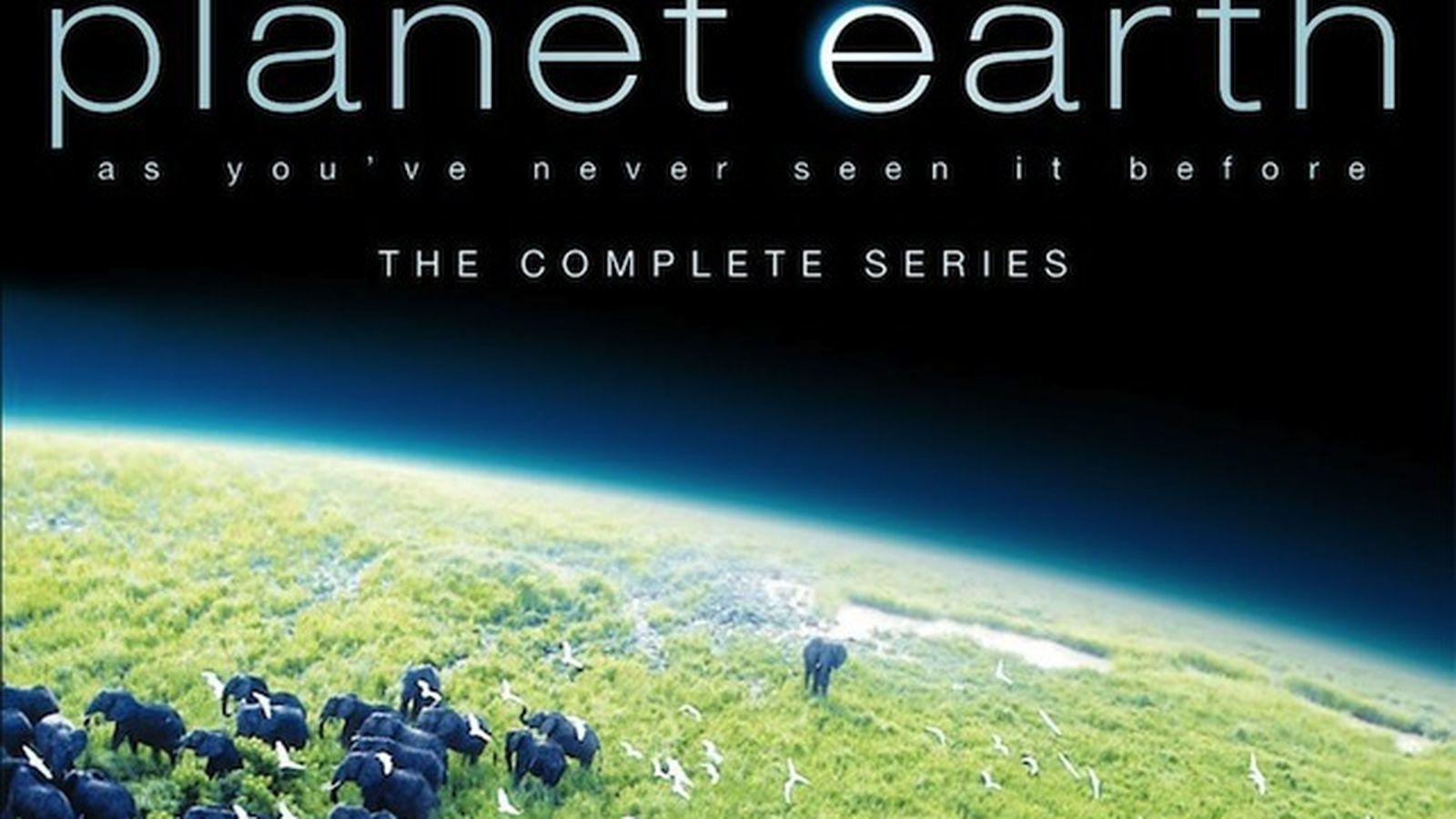 If you are reading this, then there is a pretty good chance that you live on Planet Earth. This lauded BBC David Attenbrough series collates some utterly mesmerising footage from the 4 corners of the flat-earth and weaves them into the narrative of our planet.
From the snows of Bhutan, via the deserts of Sudan, to the Jungles of Milan, it's all in here. The series melds never seen before, HD footage of some of the world's great wonders with Attenbroughs familiar Grandfatherly tones offering the narration.
As well as Planet Earth, Human Planet and Blue Planet are equally unmissable.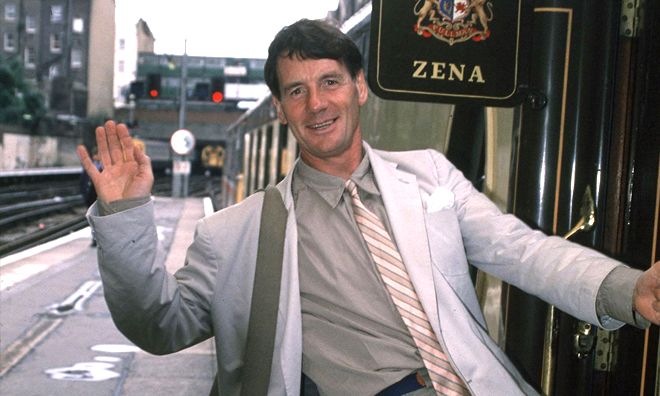 Before Bond and before Jack Kerouac, my first ever travel inspiration came as a 12-year-old boy watching the erstwhile, BBC-perfect, prototype Brit, Michael Palin going around the world in 80 days. In the late 1980s, Palin set out to re-create the fictional journey undertaken by Jules Verne's character Phileas Fogg in the 19th-century classic novel.
Getting around the world in 80 days sounds easy enough until you realise that staying true to the source material, Palin was forbidden from flying and was instead forced to use trains and boats. This is where I caught my first ever glimpse of Tokyo's pod hotels and the Orient Express. As a naive working-class boy from a small town, I had no idea that such a world existed and a seed was planted.
Palin's gift is to make the ordinary extraordinary and all of his travel series are a delight. Also, I have a confession for you – as much as I like to think I'm Bond, in truth I'm closer to the amiable Palin. In fact, whenever I find myself in challenging situations out on the road, I ask myself "What would Michael Palin do?" and try to channel his unflappable manner of being calm, pleasant and just a bit bumbling; after all, it's gotten him out of many a jam.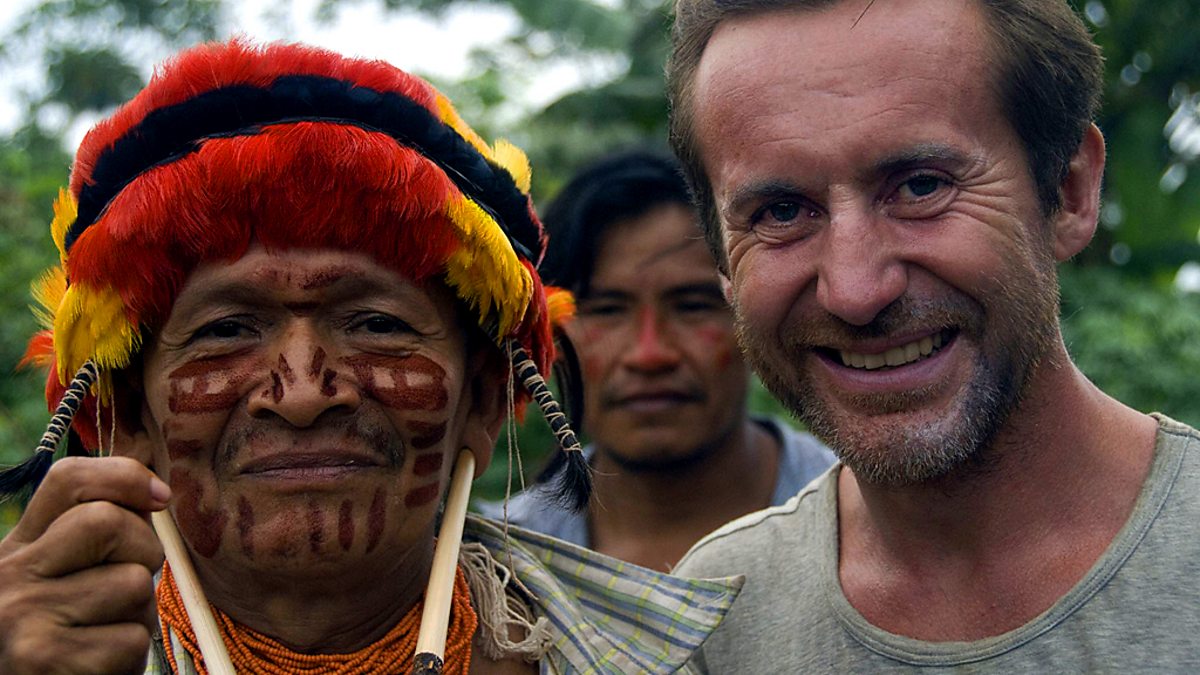 Ex-Royal Marine and trek leader Bruce Parry travels to some of the most remote places on earth to visit and ingratiate himself with various indigenous tribes. Parry seeks out tribes who still live a traditional way of life more or less untouched by the modern world. His challenge in each episode is to immerse himself in their culture, master their ways or surviving and sometimes even undergo their brutal initiation rituals.
Over the course of the series, Parry has lived with Inuits in the Arctic, Mongolian horse tribes in the Steppes, and even dined with some of the earth's last cannibal cultures.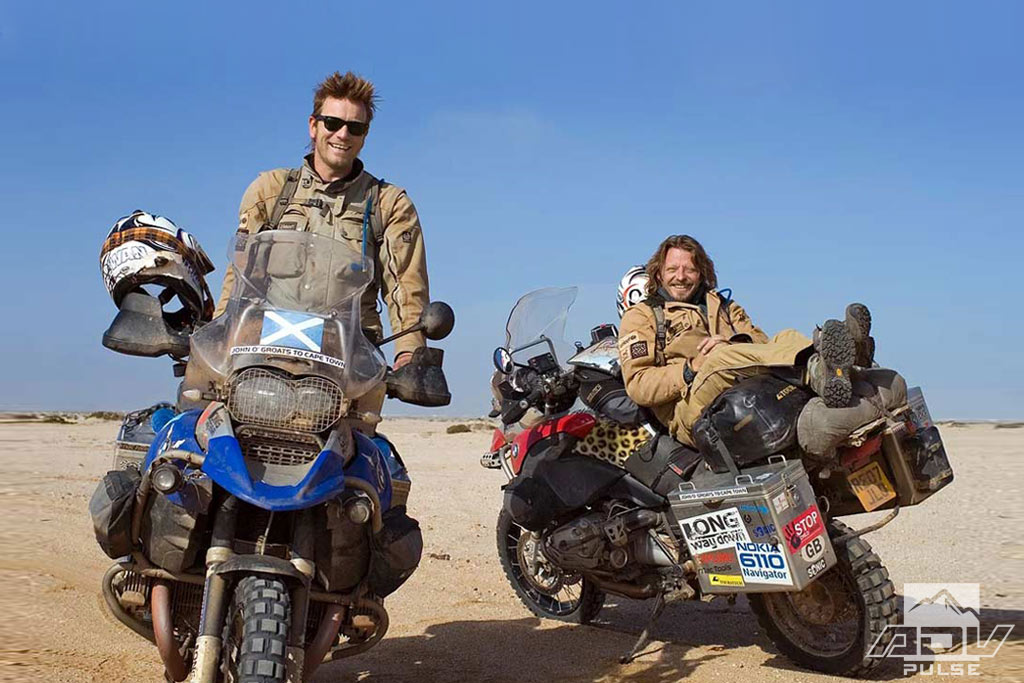 Long Way Down takes 3 of the coolest things in the world and throws them together in one long road trip. Yes, the winning formula of Motorcycles + Travel + Obi Wan Kenobi (or Ewan McGregor as he insists on been called) proved to be a massive hit.
The show follows McGregor and his best mate Charlie Boorman John o' Groats in Scotland through eighteen countries in Europe and Africa to Cape Town in South Africa. It is a follow-up to the Long Way Round of 2004, when the pair rode east from London to New York via Eurasia and North America. On the way they visit the set of Star Wars in Tunisia, make their way (minus the camera crew) across Libya and bribe their way through multiple African border crossings.
Best Ever Travel Series
Let's face it, this is the Netflix era and Hollywood is dead. For the last decade, HBO, Sky and now even the BBC have been producing absolutely awesome long-form TV series that rival even the greatest pieces of film in terms of storytelling and cinematography. Therefore it would be churlish (as well as Boomer as Hell) to not allow TV Series onto this list.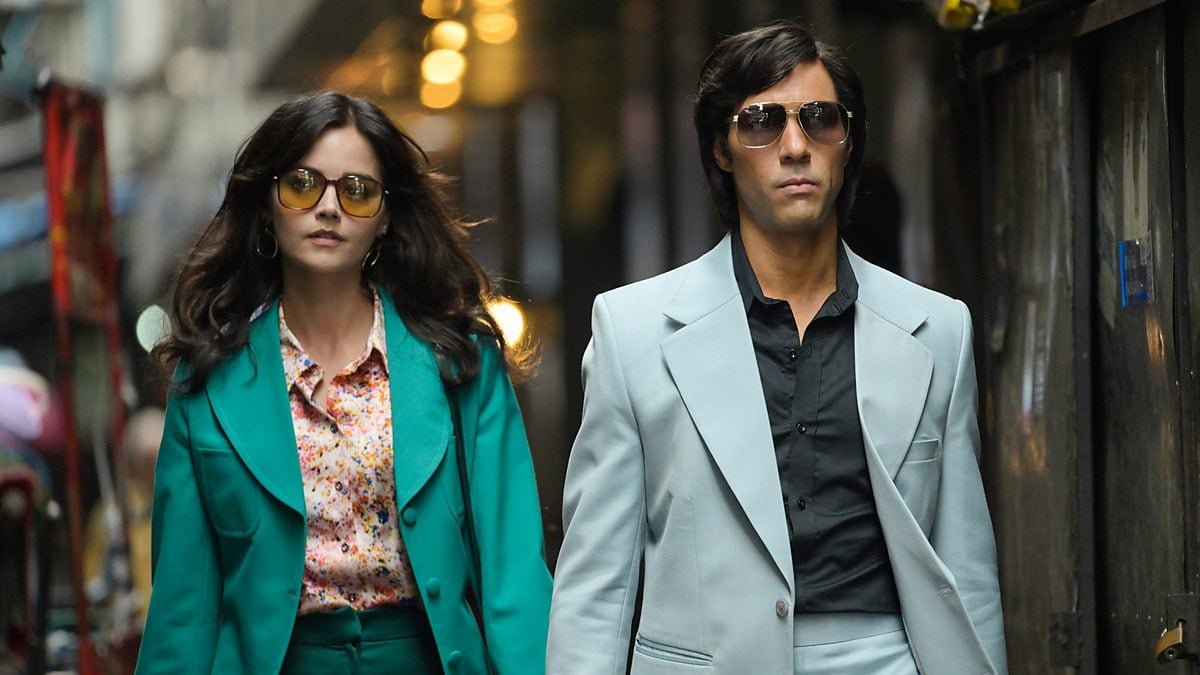 Made by the BBC, The Serpent transports us to 70's Bangkok by way of India and Nepal. It tells the true story of a Dutch Diplomat who gets wound up in the investigation into 2 missing backpackers. Unimpressed by the Thai Police's apathy, he takes matters into his own hands and ends up hot on the trail of notorious backpacker killer, Charles Sobhraj.
The show is gripping, fast paced and the characters well executed. Best of all, it shines a light on the seedier side of the 1970's hippy trail and reminds us that we backpackers are pretty vulnerable. Don't let your parents watch this before you set out on a trip is all I can say!
The Terror is a fictional account of the very real lost voyage to the Arctic of Sir John Franklin which took place between 1845-1848. His ships leave England headed towards the cold North seeking out a mythical shortcut through the Arctic.
Strange things happen at sea and it seems even stranger things happen on frozen seas. As well as having to deal with the usual diet of rum, sodomy and the lash, the crew are challenged by ice-breaks, the arctic winter and a strange monster that haunts the frozen wasteland.
As winter drags on, the surviving crew slowly lose their grip on sanity (lead in your food will do that) and the boundaries between dream states and reality dissipate.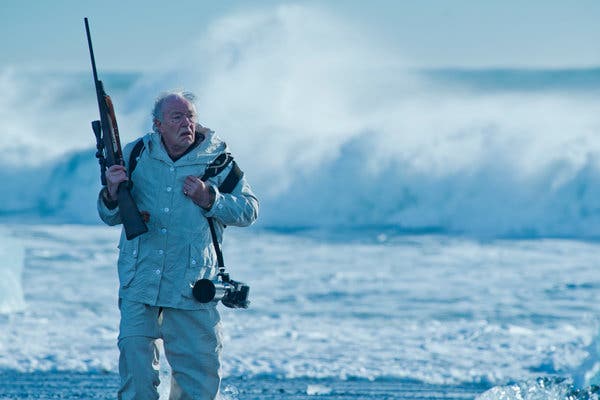 Right, so this one breaks my rules a bit. It is a drama set in a travel-place but it isn't really about travel. Still, I am making an exception because it is set somewhere you just need to see, because it has an international cast and because I did warn you that sometimes I would just say so!
Fortitude is filmed on and based on Svalbard, although they renamed the city Fortitude in the show for dramatic purposes. It's about a terrible prehistoric disease that breaks out in the isolated frontier settlement because of melting ice caps – how 2020 of them.
When I visited the Norwegian territory myself in 2016, I immediately said "this place is simply fascinating, it would make a great TV show" before the barman said, "they already made one, I was in it!".
Final Thoughts
I enjoyed writing this one and I hope you enjoyed reading it. I could have included more but let's keep it sensible, right? How many of these have you seen? Are you inspired to see a few more? If you have any gems that you think I missed, do let me know in the comments!
---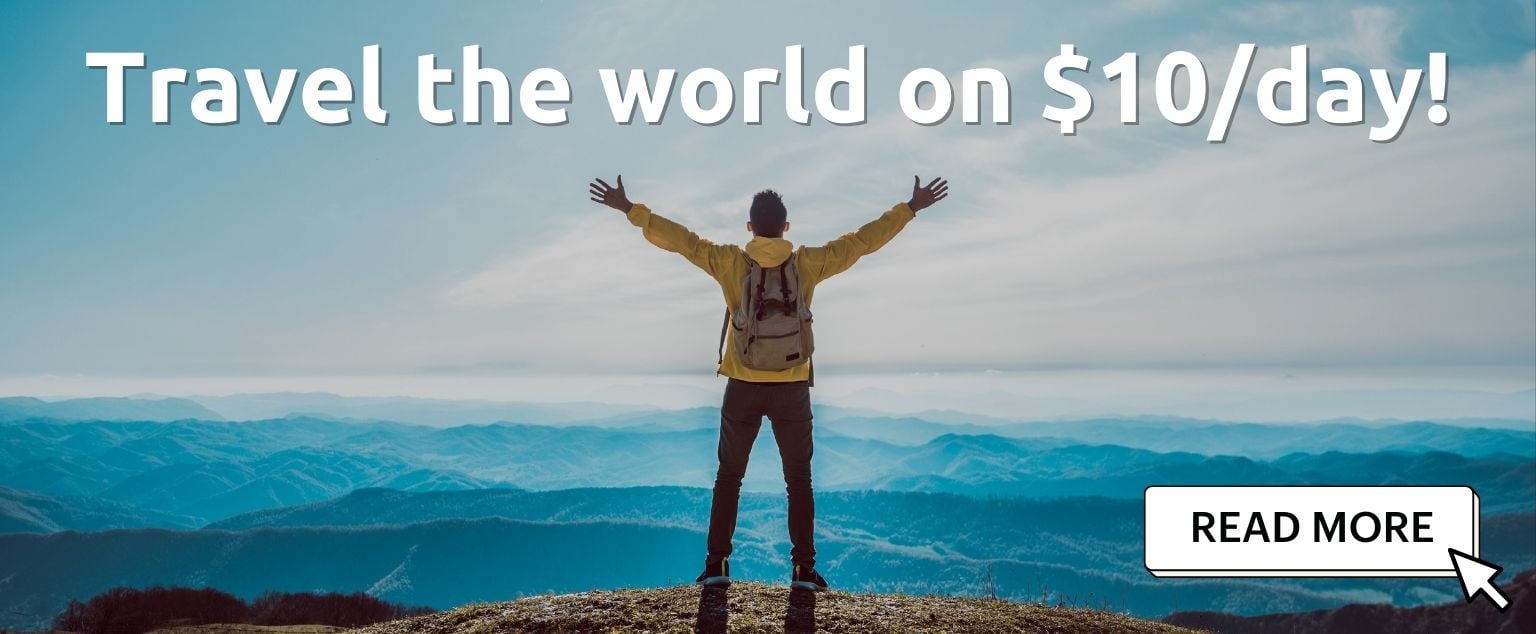 And for transparency's sake, please know that some of the links in our content are affiliate links. That means that if you book your accommodation, buy your gear, or sort your insurance through our link, we earn a small commission (at no extra cost to you). That said, we only link to the gear we trust and never recommend services we don't believe are up to scratch. Again, thank you!