Rome has got to be one of the world's favorite travel destinations! Between the incredibly rich ancient history, the stunning architecture, the countless sites and attractions, and, of course, the world-famous food, Italy's capital will have any visitor smitten!
While there's an endless list of attractions in The Eternal City, it's also kind of possible to organize your Rome travel itinerary over a weekend  – or at least, a long weekend! A weekend in Rome should give you enough time to see most of the major hotspots, soak up the electric buzz of this city, and indulge in some of the unbeatable local food!
If you're planning a 2-day Rome itinerary, then this guide can show you exactly how to do it. Experience some of the greatest sites in the city, as well as some hidden gems and local favorites, all within the span of a weekend!

Unlock Our GREATEST Travel Secrets!
Sign up for our newsletter and get the best travel tips delivered right to your inbox.
Insider Tips for an Amazing Weekend in Rome
Rome can be daunting for first-timers. The eternal city is huge, and it moves at a fast, vibrant pace! With so many must-visit destinations within the city, planning your trip here can be tricky – especially if you have very limited time! This is why I have put together this Rome itinerary to make sure you have a completely fulfilling stay.
Know Where to Stay in Rome
As your time in the eternal city will be limited, it's important to base yourself in a central area. This makes getting around quick and easy, saving you time to see more things. Speaking of saving, check out the
IN A RUSH? THIS IS OUR FAVORITE HOSTEL IN ROME!
If you want to check out a few more hostel options, check out our Rome Hostel Guide for some real hidden gems!
There are hundreds of where to stay in Rome options and many are within close distance to most of the city's main attractions! The area around Termini (as in Terminal) is a central transport hub and will be your gateway to the city – perfect for a weekend in Rome!
Most visitors will end up at Termini Station anyway since there are buses and trains that come directly from the airport. Again, staying close to Termini would definitely be your best location for easy access to the city. If you want a Roman Airbnb, there are some great ones in both the central areas as well as the suburbs.
For the broke backpackers, I've created a top list with the best hostels in the city for more inspiration. No need to empty your pockets completely during your weekend in Rome!
Located in the ancient and convenient district of Esquilino – the ideal area to stay
Modern, clean, and comfortable with large rooms
Stylish bar with great meals available
Only a 5 minute walk away from Termini, Generator Hostel is a dream base for your stay in Rome! This hostel is well loved for its modern design and clean comforts. You have loads of space and privacy in shared rooms here. The bar is lots of fun – the perfect place for your aperitivo spritz! Enjoy the affordable prices and luxury that Generator Hostel has to offer – amazing, considering Rome can be quite expensive.
For 2 to 4 people visiting for the first time, there is nowhere better to stay than in the heart of ancient Rome. The 35sqm, second-floor apartment is within a walking distance from the Angelo Castle, Vatican Museum, and the Colosseum. With basic amenities like a mini-fridge, stove, you can prepare meals in the apartment or walk to the open-air market nearby. This is one of the best Airbnbs in Rome for its location and convenience.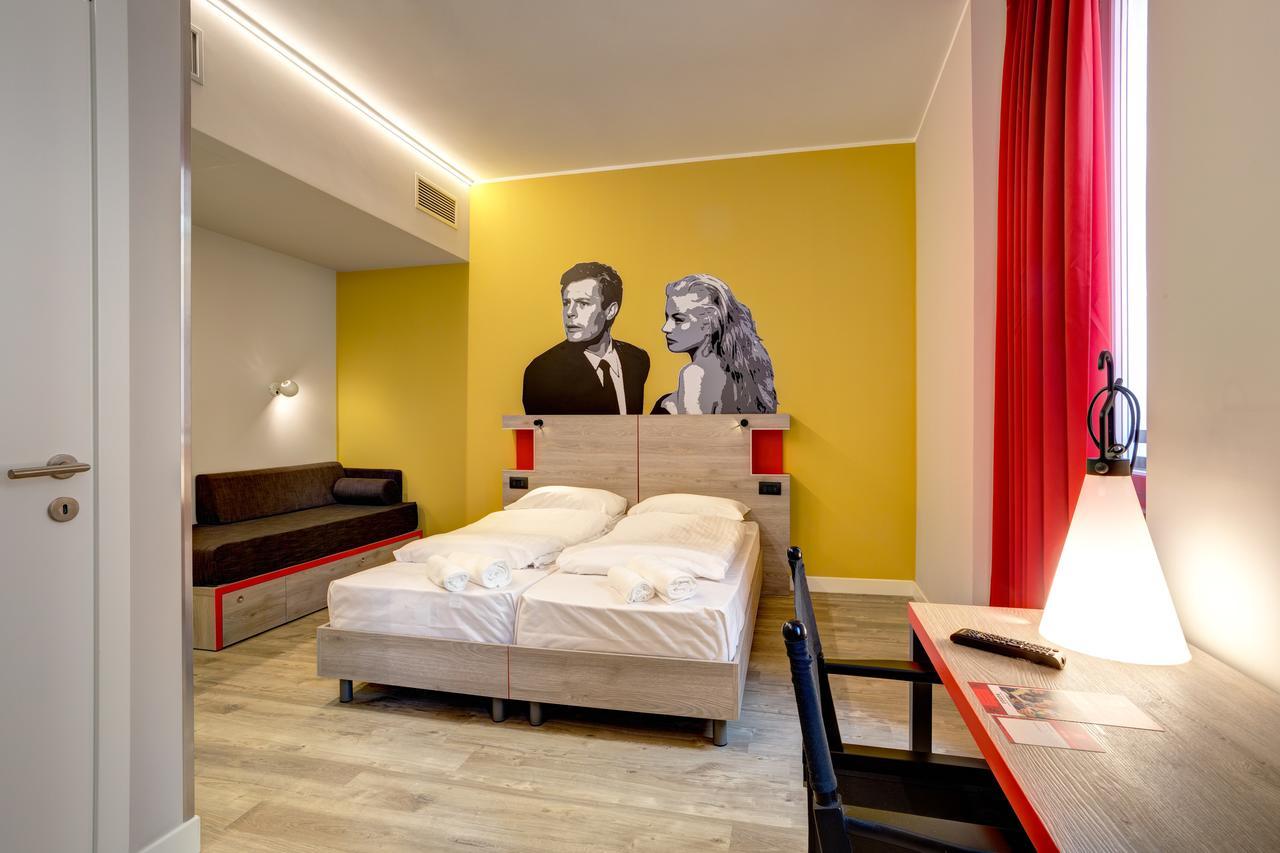 Incredible value hotel
Located in the heart of central Rome
Buffet breakfast, a stylish bar, and a lounge are available
The Meininger Roma Termini is the smart choice for a budget hotel. While this place is affordable, it still offers all of the comforts and luxuries that a tired traveler desires. You can choose between shared or private rooms here. The rooms are equipped with flat screen TV's, private bathrooms, and free wifi throughout the hotel!
Our Favorite Splurge Hotel – Hotel Artemide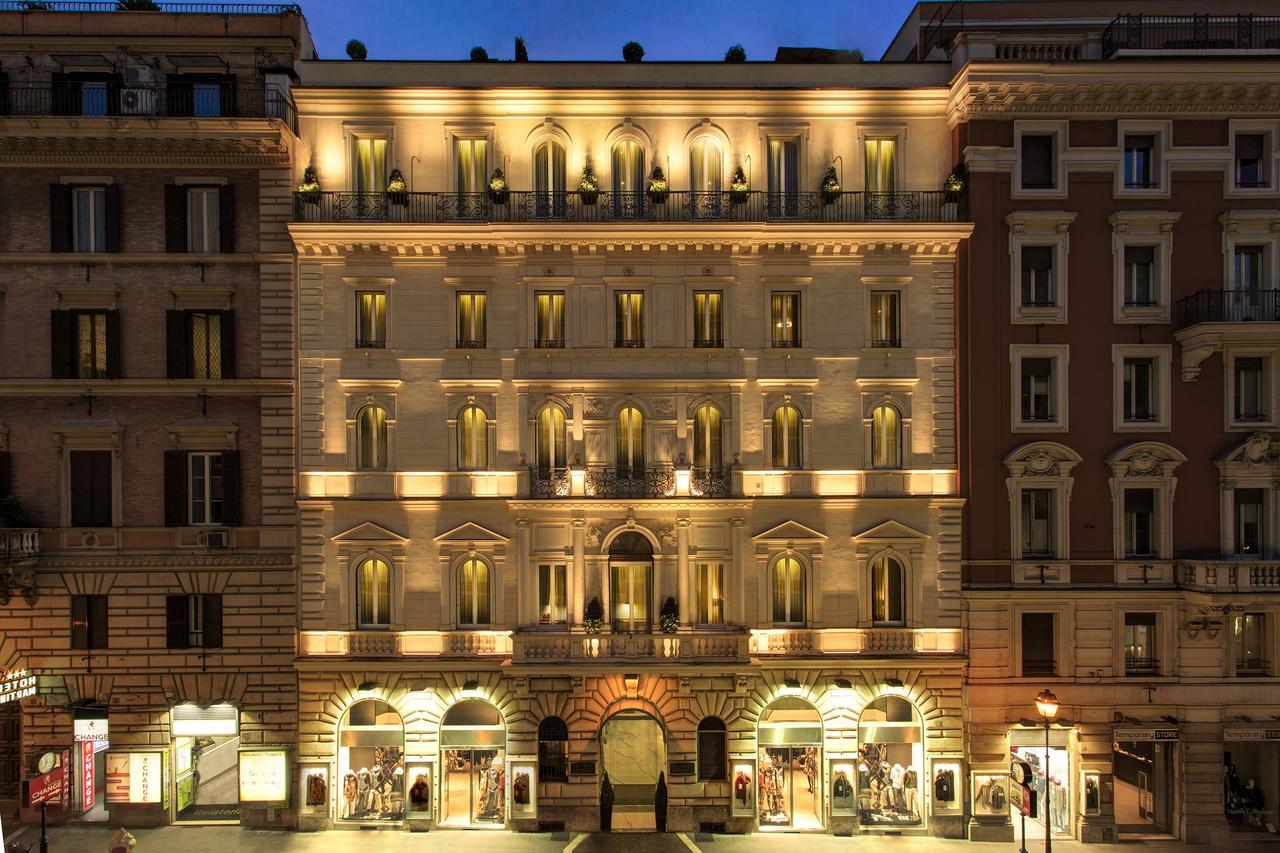 A luxury hotel set in a 19th-century building on the vibrant Via Nazionale
The hotel features a spa, a rooftop restaurant, bar, and fitness center
Good value considering the amazing location and level of luxury
For the ultimate in comfort and style, I recommend Hotel Armide! This conveniently located hotel offers guests a fabulous experience in Italian hospitality. Expect spacious and comfortable rooms, friendly service, and many amenities. The free mini bar in each room is a treat, while the rooftop Ambrosia restaurant is highly recommended. This is the ultimate place to experience Rome from, and one of the best hotels in Rome!
There is also a huge selection of VRBOs in Rome for when you want to try something a bit different!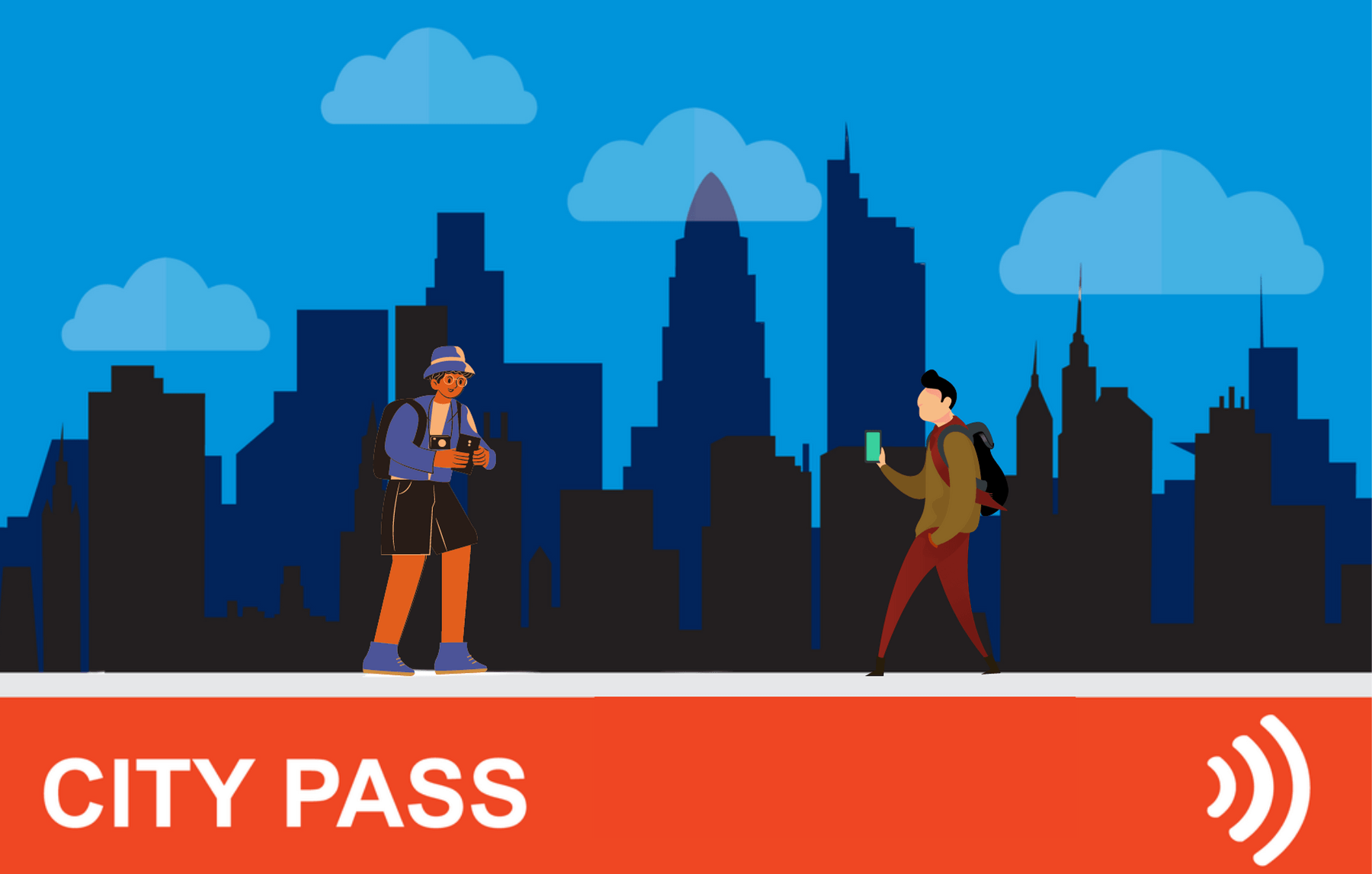 Travelling to Rome? Then plan yo' trip the smart way!
With a Rome City Pass, you can experience the best of Rome at the CHEAPEST prices. Discounts, attractions, tickets, and even public transport are all standards in any good city pass – be sure invest now and save them $$$ when you arrive!
Buy Your Pass NOW!
How to Get Around in Rome
While Rome is a massive city, it's also very easy, and mostly quick, to get around. Rome has a pretty efficient public transport system, and many of the city's main attractions are within close proximity of each other. Therefore, you can really see a lot in one day in Rome.
Walking in Rome is probably the best way to get around. Not only are a lot of the major attractions within walking distance of each other, but enjoying the various scenes, smells and sights along these ancient cobbled streets are what will really make you appreciate the city!
Of course, if you're not into walking, you can always hop on the closest metro or bus. You can buy a transport ticket that will give you access to pretty much all transport options. Between these, accessing any corner of the city is a breeze!
Tickets cost 1.50€ for one metro ride or 100 minutes on all busses. 7€ will get you a 24-hour ticket that is valid for unlimited metro, bus and train travel within Rome during its time period. If you want to travel long distances in 1 day, this ticket is useful and I'd highly recommend it for your weekend in Rome.
Another option is to use the hop on-hop off big red, open top tour busses that loop around the major tourist sites.
Rome does have a busy and trustworthy taxi service. However, catching taxis can be expensive. With such an efficient metro and bus system, one does not really need to use them except maybe at night.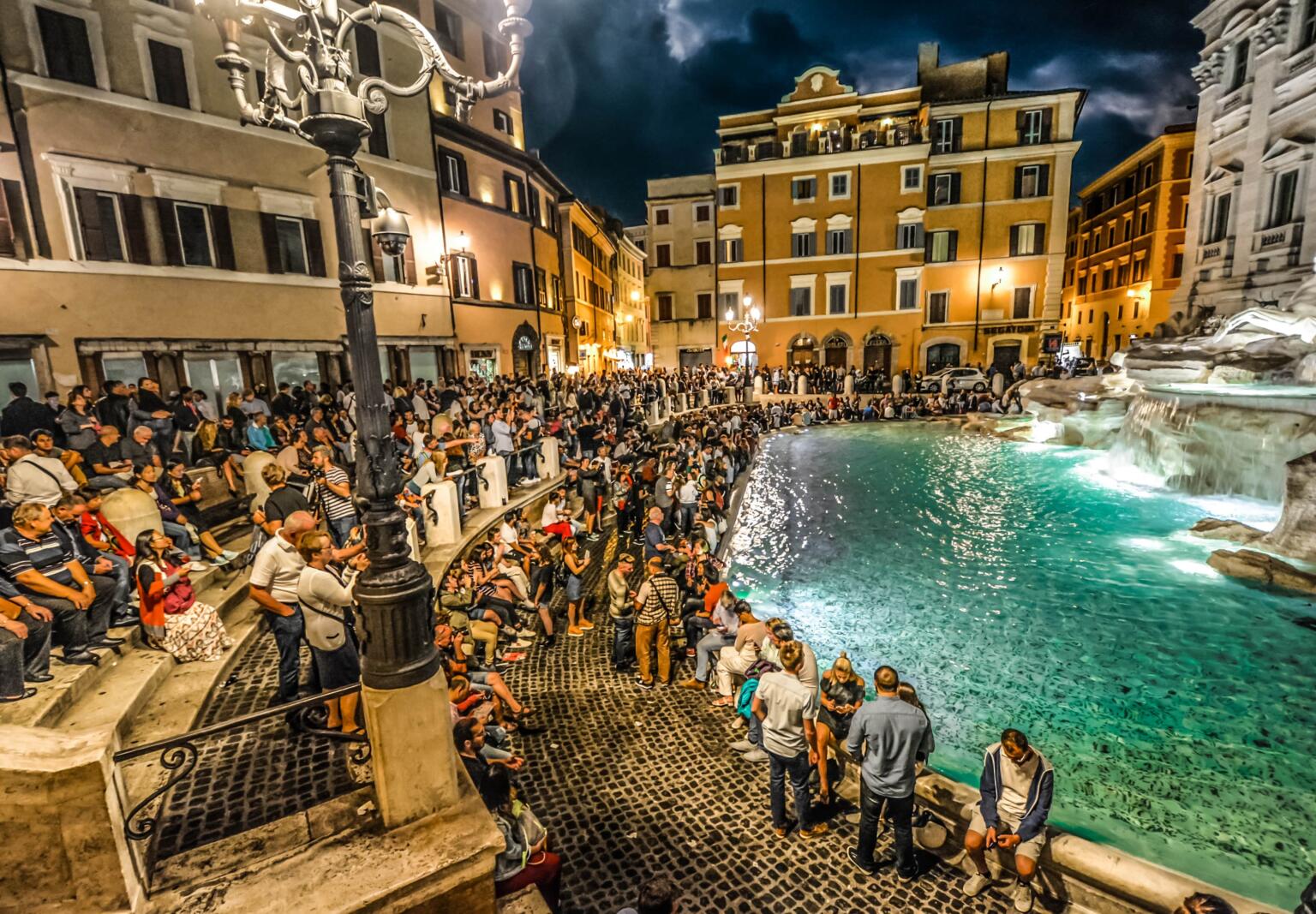 Many people don't realize just how busy the nightlife scene in Rome is! This city comes alive pretty late, so don't let empty bars fool you, as they'll be sure to fill up later!
With a large number of tourists, students and young people in this city, there's always something going on at night in Rome. Whether you want to drink wine until late at night in a local Enoteca, or dance until sunrise at a busy nightclub, it will be happening somewhere in Rome!
Campo de' Fiori
Multiple bars around the square, all with similar prices
Centrally located and easy to reach
Popular with locals and tourists – this is a great place to meet new people
Campo de' Fiori offers a uniquely Italian nightlife experience. This large square is surrounded by a wide range of bars and restaurants, all of which come alive at night. People flock to Campo de' Fiori after hours to grab drinks and meet in the square.
If you're looking to hit up a dancefloor during your weekend in Rome, head to I Giganti on the square. This is a great spot to end your night off. Sloppy Sam's is a fun choice for drinks beforehand.
Trastevere
Many different piazzas in this area, each with their own special charms and drawcards
An outdoor focused area, where the nightlife spills out onto the cobbled streets
A popular place to meet students and young people
Trastevere is one of the best nightlife areas in Rome. There are a variety of different side streets and piazzas, each with their own fun bars and clubs.
By day this area is a sleepy, romantic residential suburb, but by night the party really starts! Full Moon Club is a legendary late-night bar here, and always promises a good time. If you're after live music, Alcazar Live is the place to go.
San Lorenzo
Located very close to the university, so this area is full of young people and students
One of Rome's most lively and trendy districts
Due to the majority of students, the prices here are more affordable
San Lorenzo may be a fun and trendy area by day, but at night it really takes off. This student-packed part of Rome is the ideal destination for a big night out!
If you're looking for a unique experience (and a great way to meet new friends), stop off at The Victorian Monkey – a board game pub. If you want to dance the night away, though, then visit Ex Dogana – one of the city's most popular nightclubs.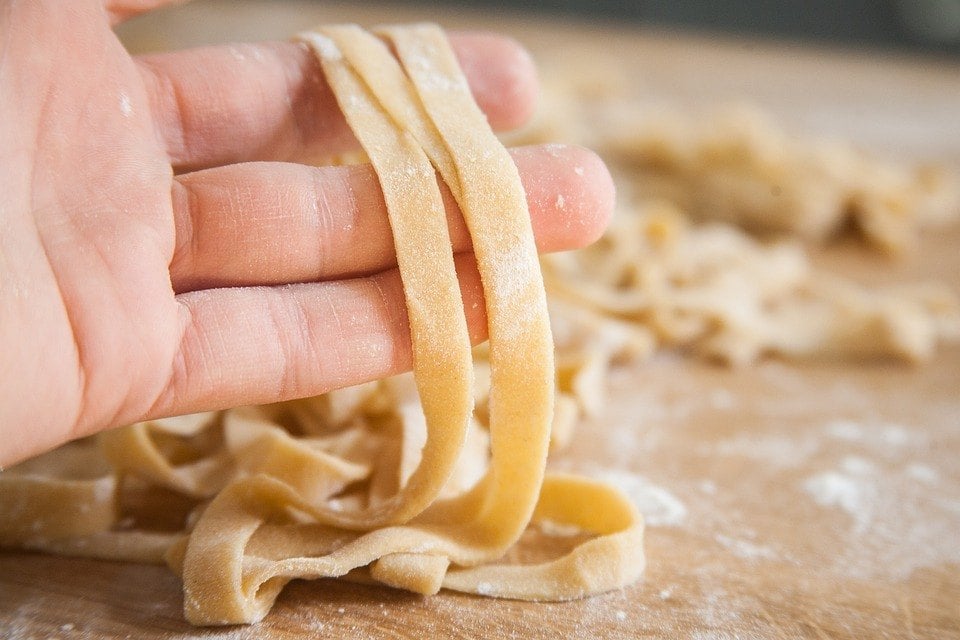 One of the main reasons that so many people visit Rome is because of the food! Romans live to eat, and there is nothing they love more than their local dishes.
Italian specialties like carbonara, amatriciana, cacio e pepe, pizza, gelato, and so many more are known across the world. However, there is no better place to eat them than in the Eternal City itself!
Wherever you go in Rome, there will be busy cafes and restaurants. This can make choosing where to eat pretty difficult. Here are some of the top places to eat for your two-day itinerary in Rome.
Roscioli
This family-run business has a variety of locations around Rome
Arguably the best place to grab a slice of pizza, cornetti or maritozzo in Rome
Roscioli offers wine tasting, a traditional Roman restaurant, bakery, deli and coffee shop
Roscioli is a well-known name across Rome. Their signature long rectangular pizzas disappear almost as soon as they come out of the oven – this place has a constant hungry following!
You can taste the amazing wines of Italy in one shop, pop over to the bakery a few doors down for an espresso and sweet treat, or sample some cured deli meats in another location. Roscioli is one of the best places to experience Roman food in all of its forms.
Eataly
A massive foodie heaven offering all aspects of Italian food
You can either eat here or take food home from their extensive shop
An Italian food experience that offers a cafe, bar, restaurant, workshops, events and more
Eataly is a brand that can be found in different areas of the world, but there's definitely no better location than in Roma itself! This is one of the best places to learn all about Italian food and discover the different ingredients used.
The restaurant shows off some of the finest local food, while the shop allows you to take home quality produce. If you're curious about cooking, try one of the fun and informative workshops held here!
Campagna Amica
A brand offering an authentic farmers market in urban Rome
The Circo Massimo market is one of the best places to learn about real Italian produce and to connect directly with farmers and producers
All the food available is completely locally produced and seasonally grown
Like all over Europe, supermarkets have taken over, and finding authentic local produce can be tricky. This is why Campagna Amica started a farmers market in Rome!
Offering seasonal fruit and vegetables, freshly baked goods, cured meats, seafood, olive oil, coffee and so much more, this is an incredible place to connect with the ingredients of Italian food! Every Saturday and Sunday there is lunch on offer cooked by the Agrichef.
If you want to learn more about Italian food, I strongly recommend you add a street food tour to your Rome weekend itinerary, which will take you to some of the best eateries in the capital.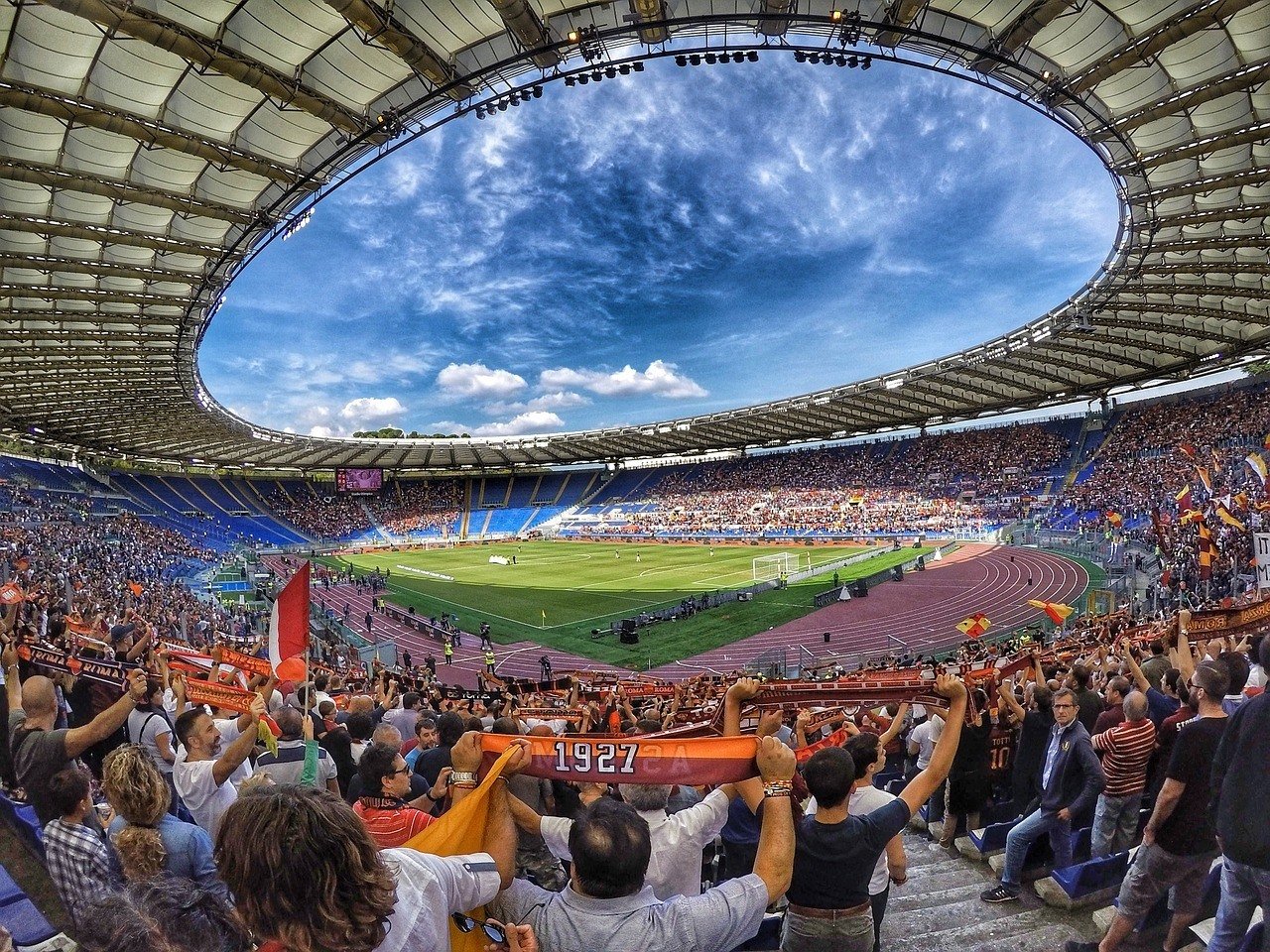 Since ancient times, Romans have had a deep love for watching sport. Today, football (or soccer), is the most popular sport in this city and Gladiatorial fights to the death are few and far between. However, there are all kinds of locals sports and activities that Romans love. Here are some top destinations in Rome for sports and fitness lovers.
The Colosseum
The world's most famous sporting arena
So much of the world's modern-day sports and athletics have their roots here during ancient times
A fascinating place to learn about ancient Roman sports and experience the history of stadiums and arenas
A trip to the Colosseum is high up on the to-do list for any visitor to Rome. For sports lovers, though, this place is a must! The Colosseum has a fascinating ancient history as being the largest amphitheater in the world.
Ancient Romans loved watching sports, and this was where it all went down. From chariot racing to wrestling, gladiator fights and so much more, the Colosseum has seen it all. This is one of the most important, if not the most important, sports venues in the world!
Note that queues to enter the Colosseum are long and slow-moving. If you want to go inside, expect to lose half a day which on a weekend break is a lot. Your alternatives are to pay to skip the line or simply to admire it from the outside.
For the ones that are more interested in the history and hidden details of the Colosseum, you should check out this VIP tour! There's way more to the monument than you'd think (or see).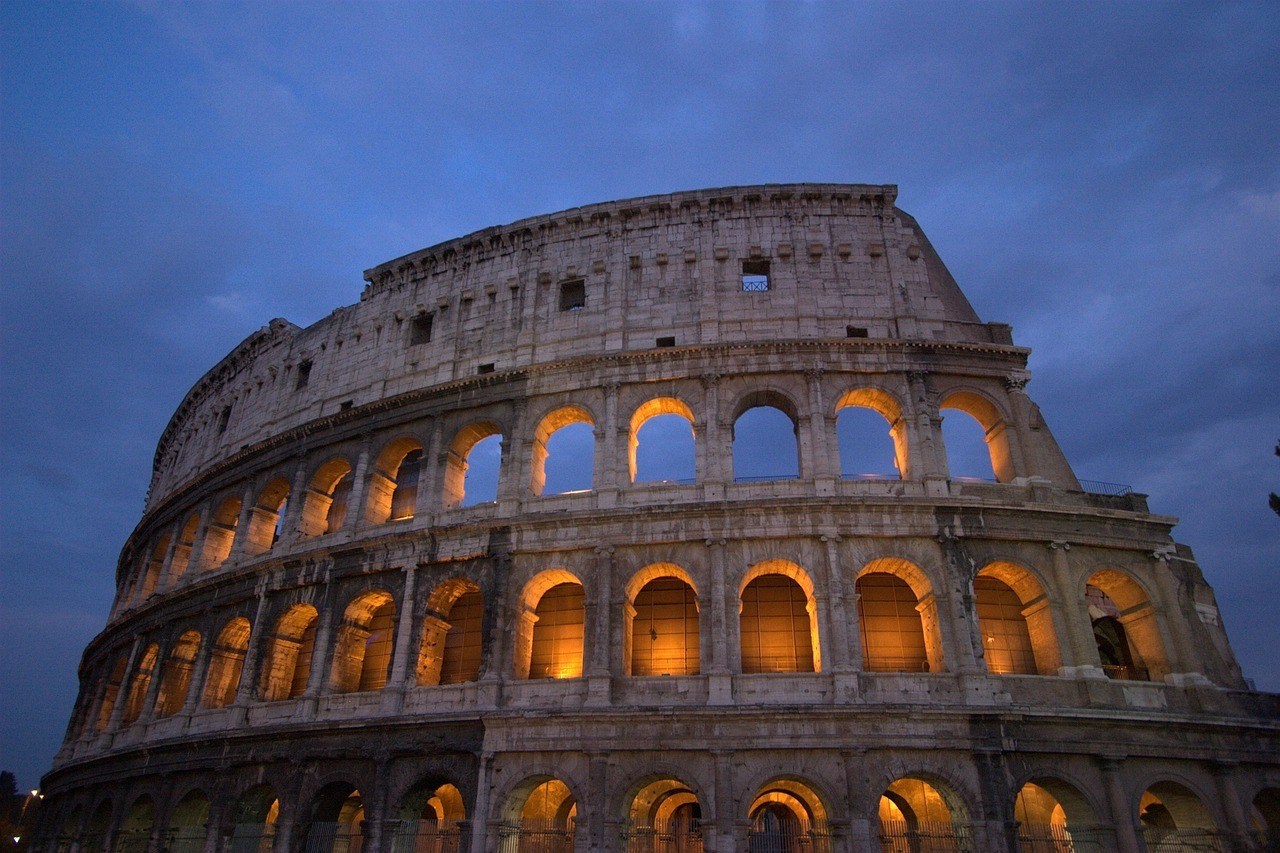 Lungotevere
The Lungotevere is a waterfront boulevard along the River Tiber – a popular place for jogging or taking a romantic stroll
This path offers some of the best city views while you run along the Tiber riverbank
The perfect way to fit some exercise into your Rome itinerary
If you love exercising and staying fit, then join in on the many joggers along the Lungotevere! This popular running path is a great way to see some amazing views of the city while still fitting in a good bit of exercise. Locals love to run along here, and it is one of the best ways to get outside and exercise in this busy city.
Stadio Olimpico
The main and largest sports facility in Rome
Mostly used for Serie A association football
Rebuilt for the 1990 FIFA World Cup where it hosted the final
Italians LOVE their football, and this has to be one of the best places in the country to watch a game! Home of the Lazio and Roma football clubs, any match here attracts thousands of cheering fans. If you want to feel the energy and passion of a European football match, then Stadio Olimpico is a brilliant place to go. Italian matches are usually played on a Sunday. The action tends to be a bit slower-paced and more defensive than other European styles.
Small Pack Problems? 😉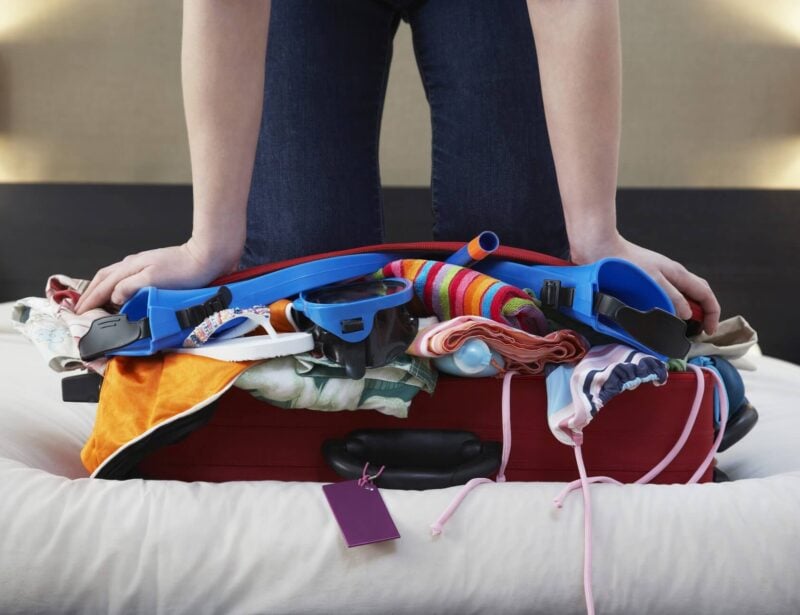 Wanna know how to pack like a pro? Well for a start you need the right gear….
These are packing cubes for the globetrotters and compression sacks for the real adventurers – these babies are a traveller's best kept secret. They organise yo' packing and minimise volume too so you can pack MORE.
Or, y'know… you can stick to just chucking it all in your backpack…
Get Yours Here
Read Our Review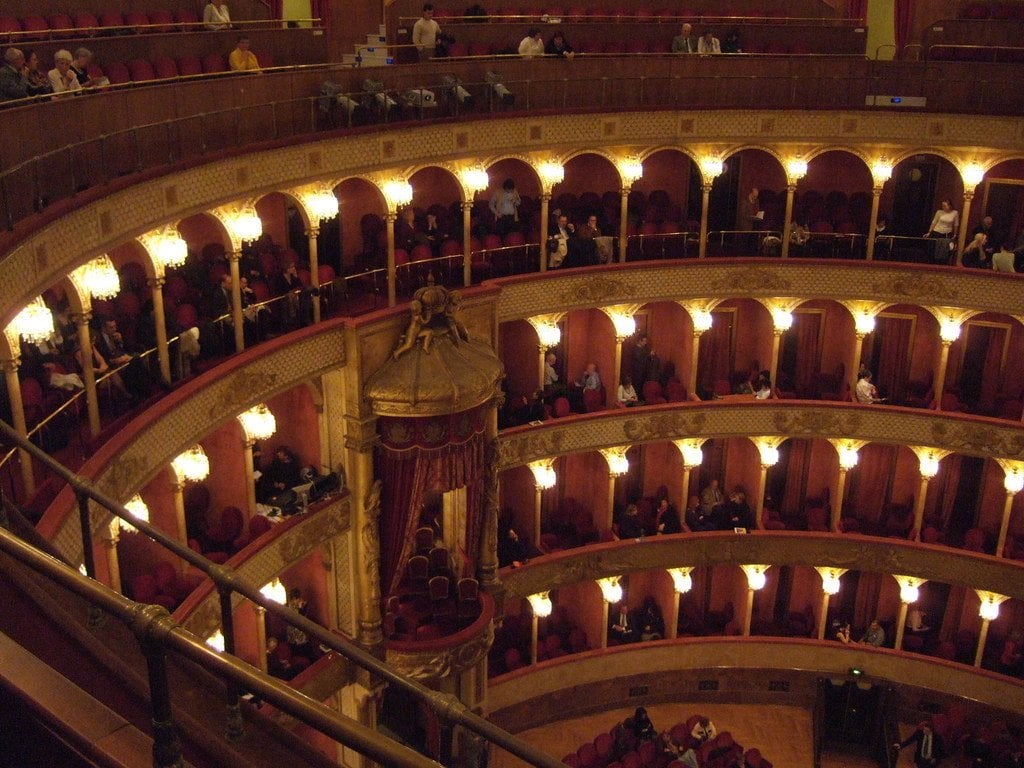 Rome is considered one of Europe's cultural capitals. This ancient city is full of arts and entertainment wherever you go. If it's live music, theatre, opera, or other kinds of performance, you'll be sure to find it happening somewhere in Rome!
Teatro dell' Opera
A world-famous opera house inaugurated in 1890
Shows ballet, opera, musicals, concerts, and drama
The theatre can hold up to 1600 people
Italian is the definitive language of Opera and Italy produced several of the greats (Verdi, Puccini). The Teatro dell' Opera is a classic, world-renowned opera house in Rome. A Night atthe Opera is a definite bucket-list experience which you have to try at least once. The horseshoe shape of the theatre offers incredible acoustics, while the decor and murals are showstoppers themselves!
Le Mura
Located in the lively San Lorenzo district
Live music every night
A great bar with a wide selection of cocktails
Le Mura is a well-known bar in San Lorenzo that specializes in live music. This laid back hangout is always alive, with something new happening every night. A wide variety of musical genres can be heard here. If you are looking for a fun place to watch excellent live music in Rome, then Le Mura is it!
Auditorium Parco Della Musica
A multifunctional complex with 3 massive concert halls, and a 3000 seat open-air arena
This complex holds all kinds of major concerts and cultural events
The location is also known for its cutting edge modern architecture
For a serious cultural experience, try to catch a show at the Auditorium Parco Della Musica. Hopefully, there will be something big happening here during your Rome itinerary. This complex hosts major musical concerts, from pop stars to its resident world-class orchestra. There are also film festivals and other important cultural events held here.
Travel with peace of mind. Travel WITH a security belt.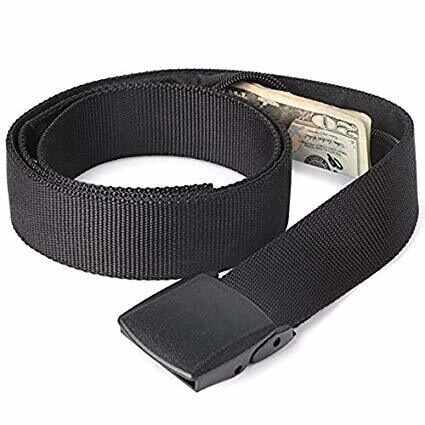 Stash your cash safely with this money belt. It will keep your valuables safely concealed, no matter where you go.
It looks exactly like a normal belt except for a SECRET interior pocket perfectly designed to hide a wad of cash, a passport photocopy or anything else you may wish to hide. Never get caught with your pants down again! (Unless you want to…)
Hide Yo' Money!
10 Other Awesome Things to do in Rome This Weekend
Looking for the best Rome attractions to experience during your weekend? Here are some of the most highly recommended things to do to get the most out of your trip. It will not be possible to do them all in 36 hours so choose the ones which most appeal to you!
#1 – The Vatican City
A trip to Rome wouldn't be complete without a visit to the Vatican City! This independent city-state offers visitors an unbeatable historical experience.
Not only do you get to visit a whole different country, but the Vatican is one of Rome's most iconic and famous attractions.
One of the top things to do Rome is visit the Vatican City. In the Vatican City, you must visit the St Peter's Basilica, a Renaissance-style church and the papal enclave of Rome. St Peter's Basilica was built in the 1500s and the inside is ornately decorated with stunning fresco paintings and murals.
You should also make sure to check out the Vatican Museums. The museums are massive and could easily take a whole day if you wanted to, but the main reason to visit is to see the Sistine Chapel, where the world-famous fresco paintings by Michelangelo dorn the walls and ceiling. It is also where the famous "Hand of God" painting is located.
Reaching the Vatican is really easy, and a full tour of the place can take you about half a day. If you are serious about culture, history, and witnessing world-famous sites, then a trip to the Vatican City is a definite.
Again, I appreciate that half a day is a lot of time in a weekend itinerary and you may well have to decide between doing the Vatican or Colosseum. However, admiring Vatican Square from the outside is very do-able however much time you have as the metro brings you up very near to it.
#2 – The Trevi Fountain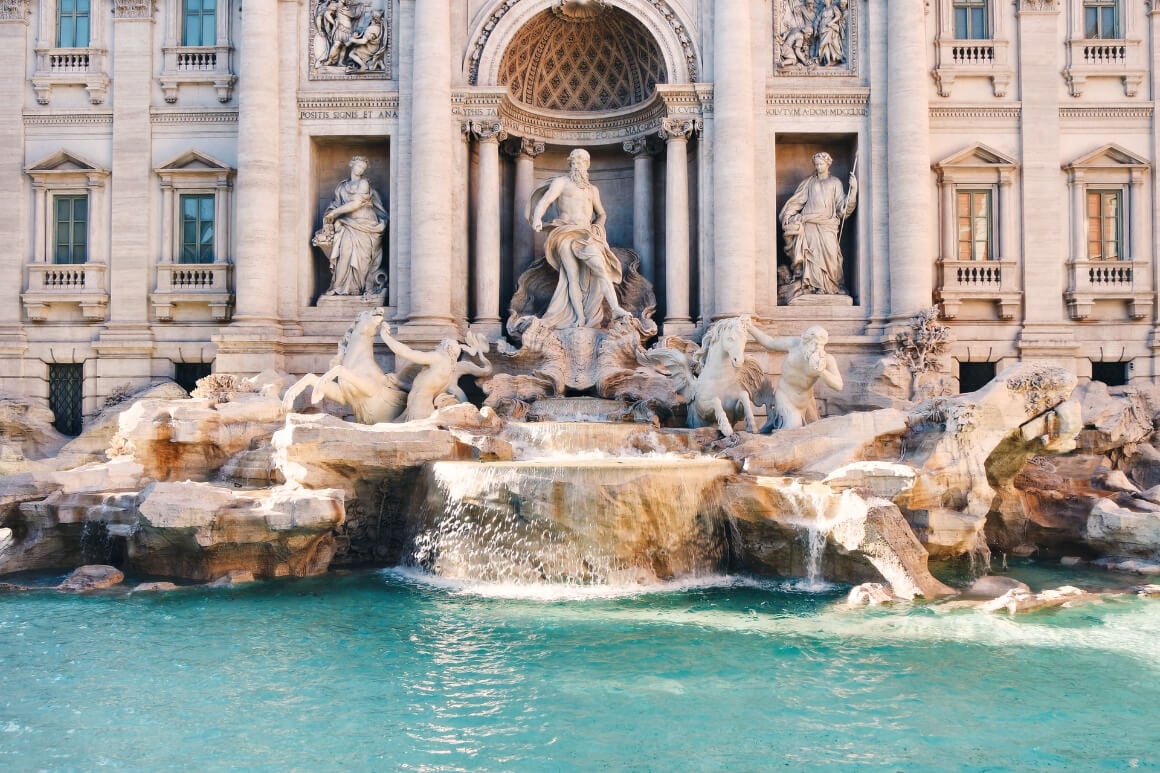 The Trevi Fountain is tucked away in the heart of Rome and is a must-see landmark for any visitor! It was designed by the architect Nicola Salvi and is recognized as one of the most famous fountains in the world.
Far from a hidden gem in Rome, crowds gather here to throw coins into the water over their shoulder, which is said to bring your good luck. The Trevi Fountain is a beautiful monument that you simply have to see – and don't forget to throw a coin yourself!
Also near The Trevi Fountain, are the Spanish Steps, which is another one of the Italian capital's most famous attractions, which makes this the perfect spot to base yourself in for a few days.
#3 – Victor Emmanuel Monument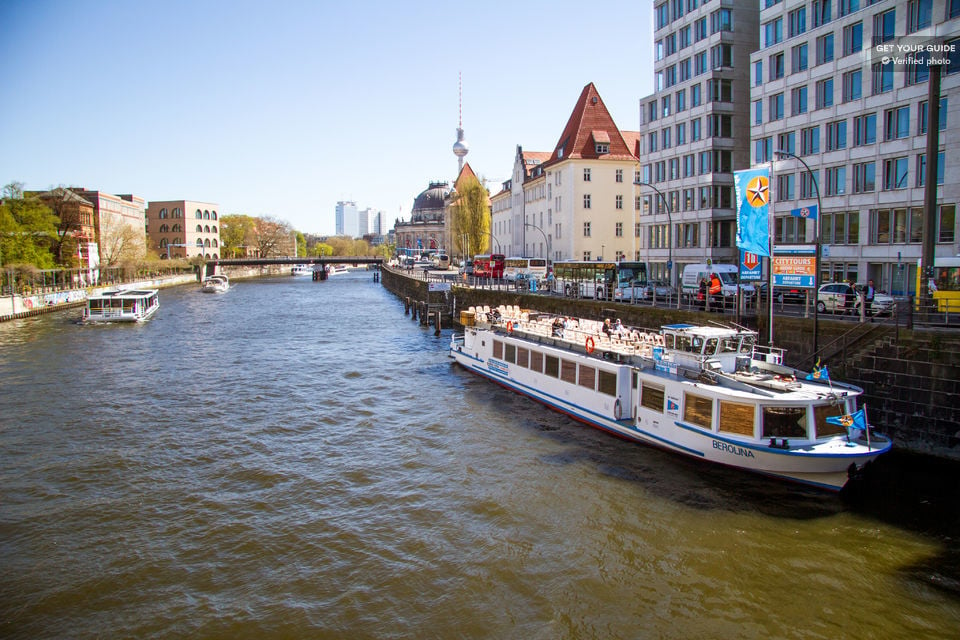 This enormous white building in Piazza Venezia is a monument to pay respect to King Victor Emmanuel II. Besides the historical significance of the building, it has got to be one of the greatest architectural splendors of Rome!
You can walk up the massive white stairs to reach some of the best views of the city from this monument. There are many different statues and points of interest around this building, making it a fun place to explore.
#4 – The Pantheon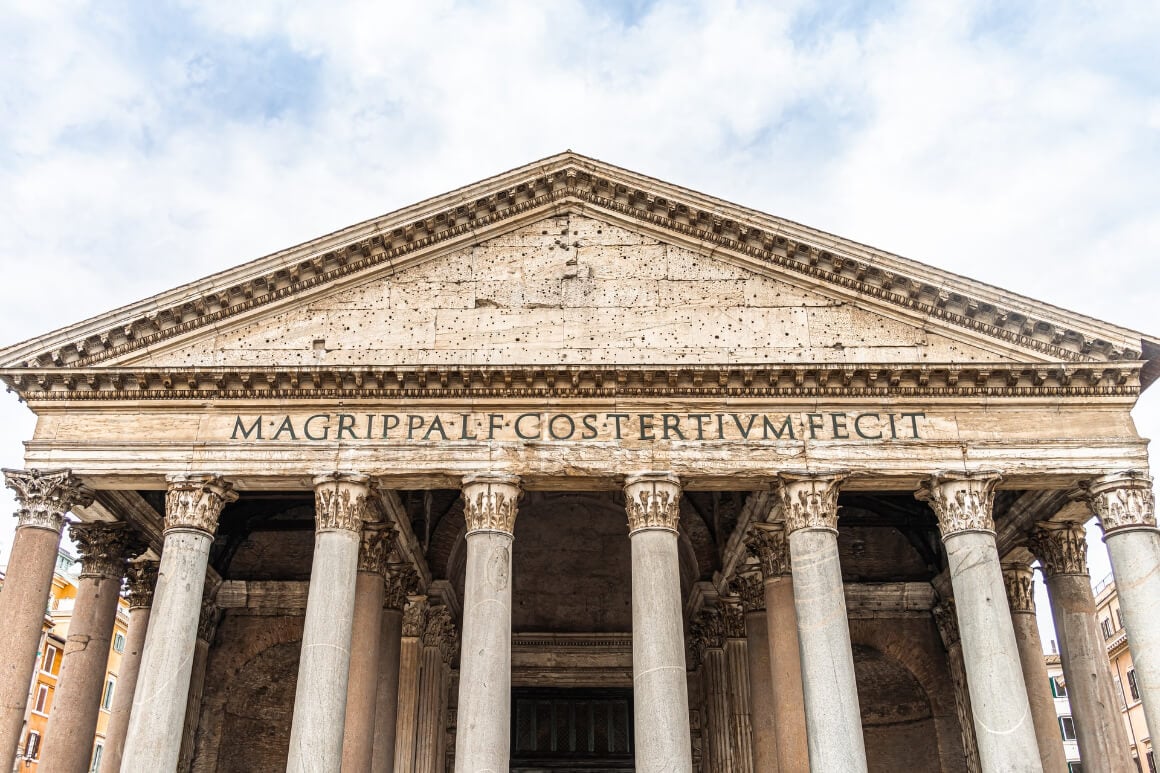 This famous church in Rome was originally built as a temple to the Roman gods. The temple was built around 125 AD, making it one of the oldest and most interesting sites in the city!
The massive domed roof has a central opening to the sky. The building is really well preserved, and it offers one of the best examples of ancient Roman architecture. As it is a church, visiting is free, but I highly recommend getting an audio guide so you know what you're looking at!
Just behind the Pantheon is the Piazza Navona, which is an ideal spot to sit and drink an espresso or dine on delicious pizza and watch the world go by.
#5- The Spanish Steps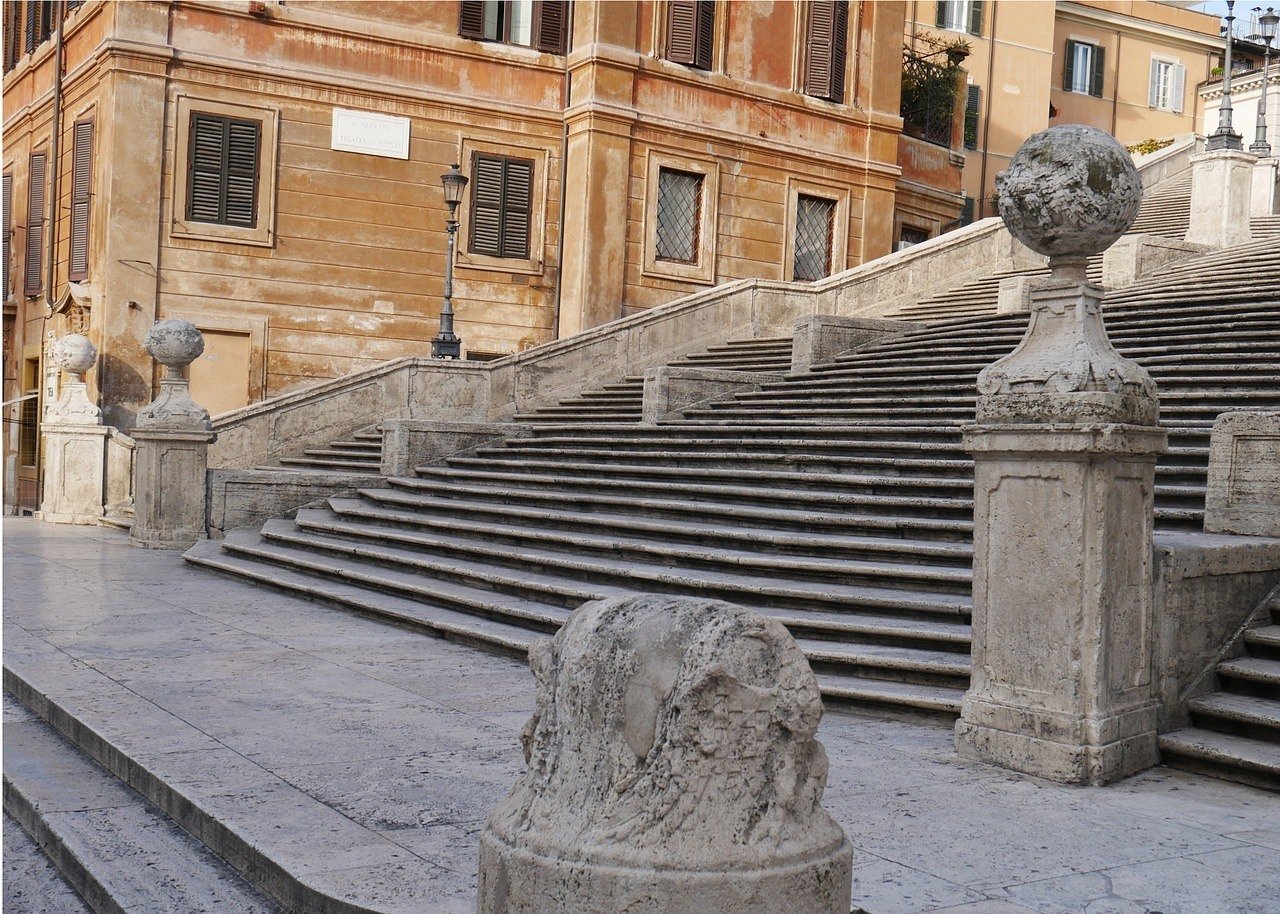 This monumental stairway, called the Spanish Steps, connects the Piazza di Spagna with the Piazza Trinità dei Monti. At the top lies the stunning Trinita dei Monti church.
The steps are a landmark attraction in the city with an interesting history. Tourists flock here to take a photo and witness one of Rome's most recognizable places, so make sure you bring your camera! There are also some fantastic restaurants and shops in Piazza di Spagna here.
#6 – Roman Forum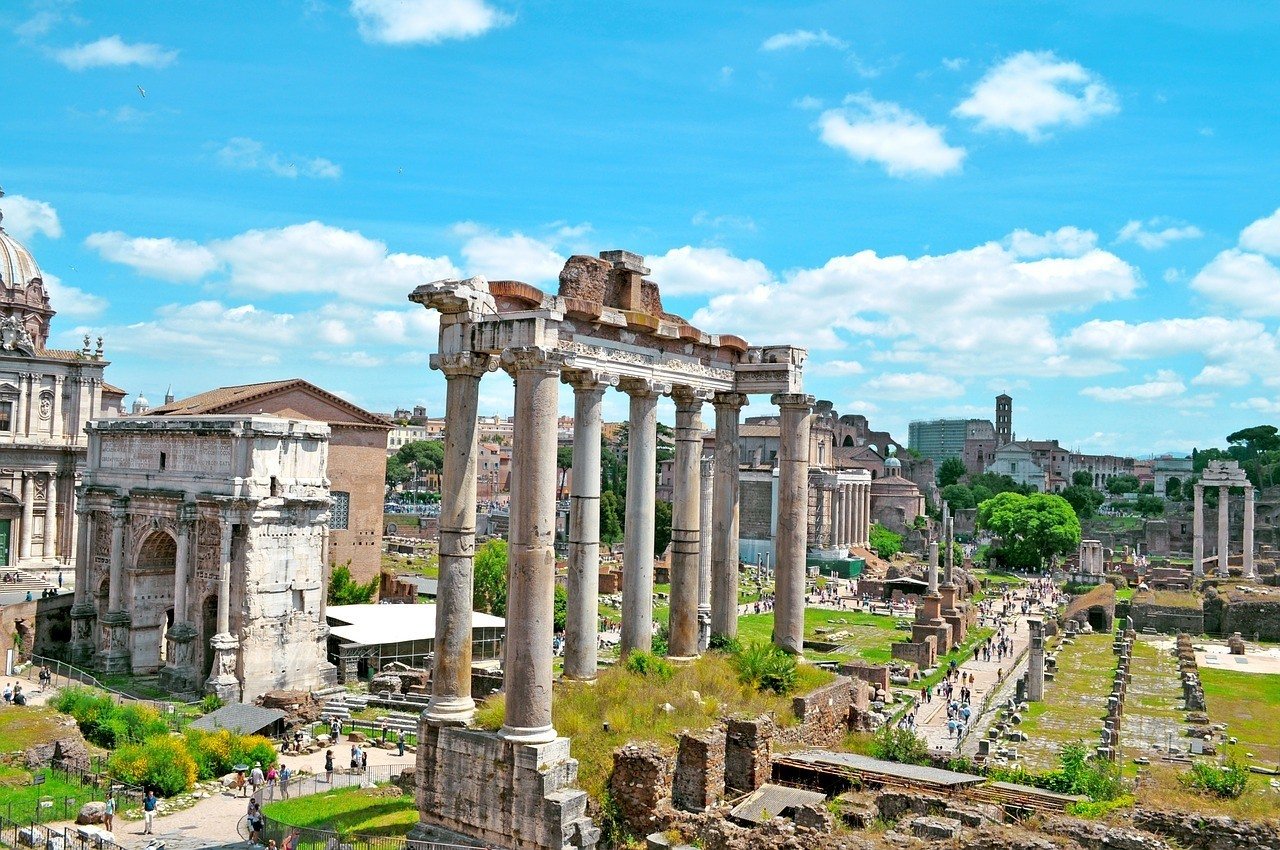 A tour of the Roman Forum is such an amazing experience for history lovers wanting to discover more about Ancient Rome! This rectangular forum, surrounded by ruins, is steeped in important history.
Take the time to stroll around these ruins and imagine what life looked like in ancient times. This is a truly fascinating attraction!
The Roman forum is far less busy than the Colosseum and I got in, around, and out in under an hour even in August.
#7 – Borghese Gallery and Museum
A visit to this art gallery is a top attraction to fit into a few days in Rome. Housed in the old Villa Borghese Pinciana, this gallery has some rare and valuable artworks on display.
Featuring 15th to 18th-century pieces by various famous artists, this gallery is a must-visit destination for any art enthusiast!
If you love museums and galleries, I also recommend taking a trip to the Leonardo di Vinci museum near Piazza del Popolo if you have time. The museum is very small and showcases the works of Da Vinci and also his earliest inventions.
#8 – Campo de' Fiori Market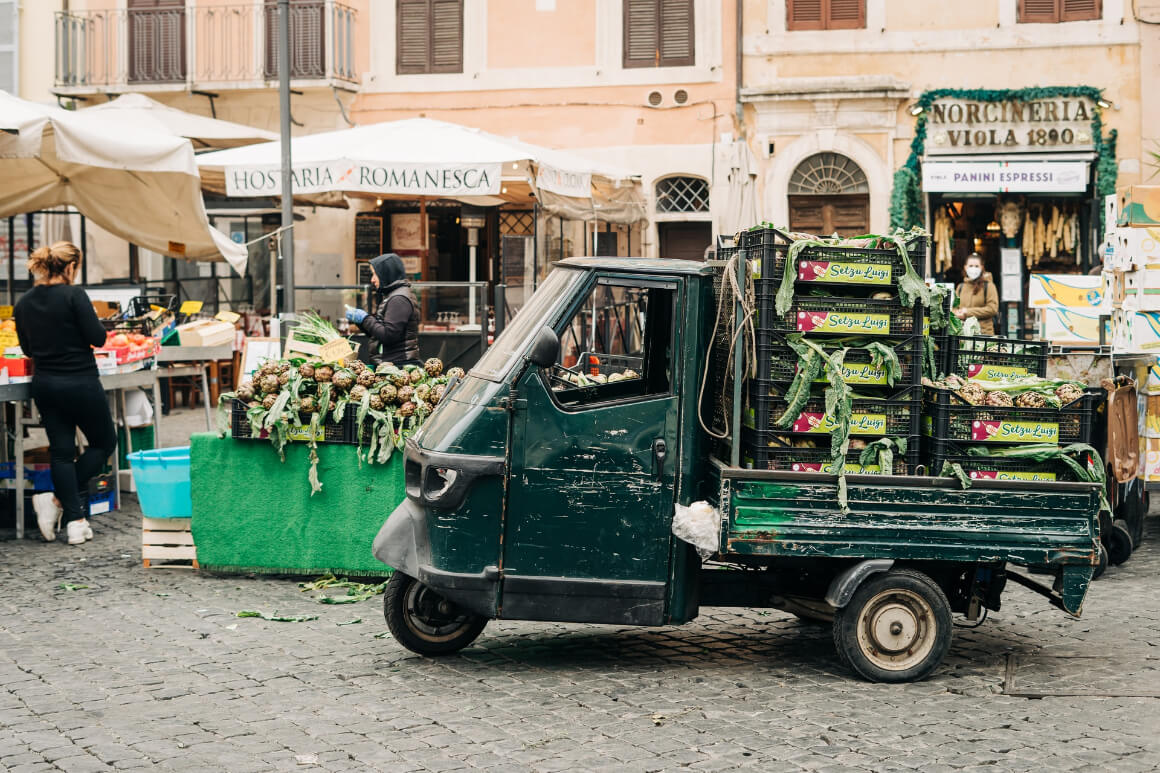 This square found just south of Piazza Navona is home to a bustling daily market. It is so easy to lose yourself here amongst all of the various local produce and some of the best street food in the city is available here. This is also a brilliant place to buy a souvenir from your trip.
The centre piece of Campo de' Fiori is a sombre statue of 16th century philosopher Giordano Bruno who was burned to death by the Church for suggesting that the universe is infinite…something I now generally hold to be true.
Surrounding the square are various cafes and bars. The market here is a lively foodies paradise!
#9 – San Giovanni in Laterano
You don't have to be religious to appreciate the scale, beauty and sheer splendor of Roman churches! In such a busy city, these magnificent churches can offer a tranquil oasis of peace and calm. San Giovanni in Laterano is one of the finest examples in Rome.
This is the Episcopal Church of the Pope, and it is one of the most fantastic buildings in the city. The architecture, historical and religious significance of this building make it well worth a visit during your perfect weekend in Rome?.
#10 – The Catacombs of San Callisto and San Sebastiano
The extensive underground burial sites in the Via Appia Antica are a truly interesting place to visit. These are the Catacombs of San Callisto and San Sebastiano and date from the 2nd to 5th centuries. Between them, there are all kinds of passages, multi-layered networks, tombs, and sacramental chapels.
If you want to see a different side of Rome and learn about history in a new way, then exploring these catacombs comes highly recommended!
Is This the Best Daypack EVER???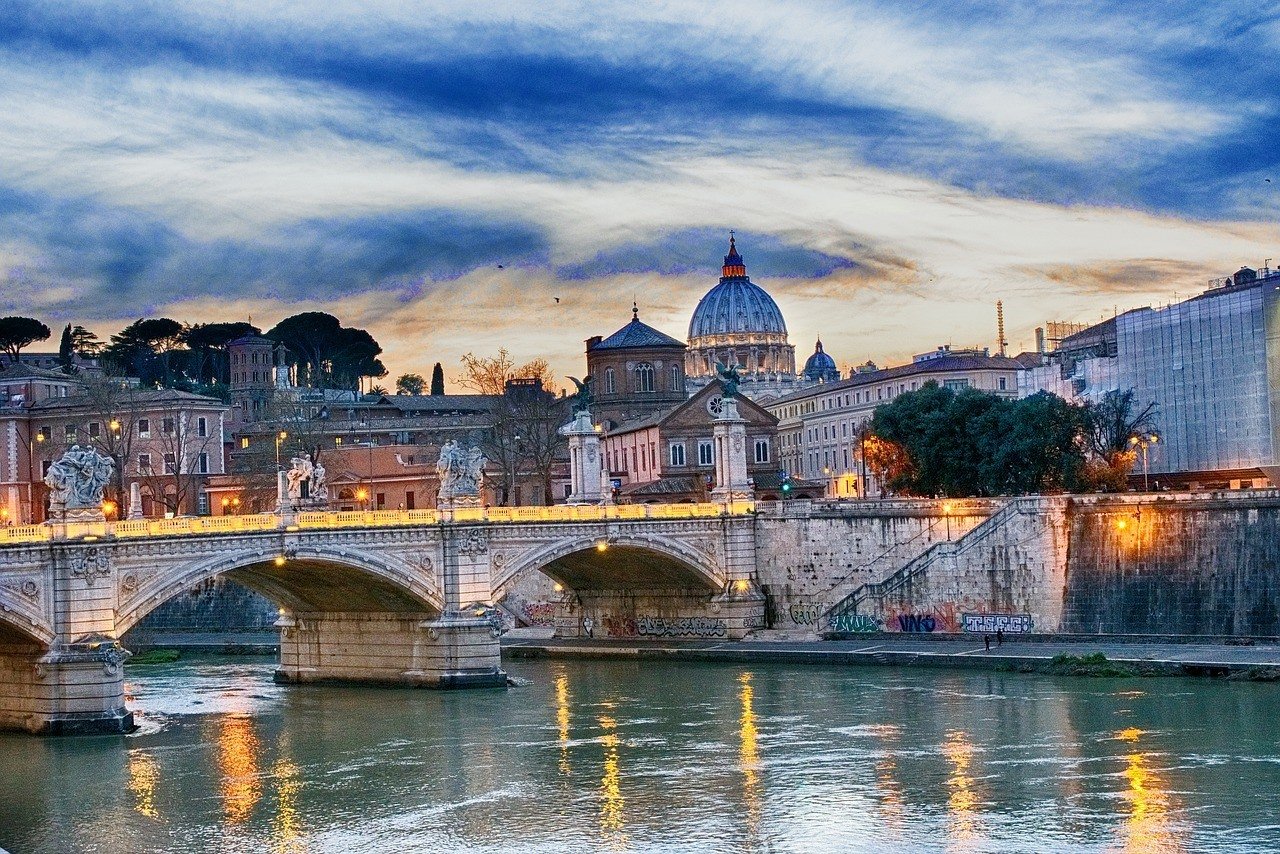 Before setting off on your Roman adventure, there are a few things you may need to clarify first. Here are some common questions to consider before diving into your vacation in Rome.
Don't Forget Your Rome Travel Insurance
ALWAYS sort out your backpacker insurance before your trip. There's plenty to choose from in that department, but a good place to start is Safety Wing.
They offer month-to-month payments, no lock-in contracts, and require absolutely no itineraries: that's the exact kind of insurance long-term travellers and digital nomads need.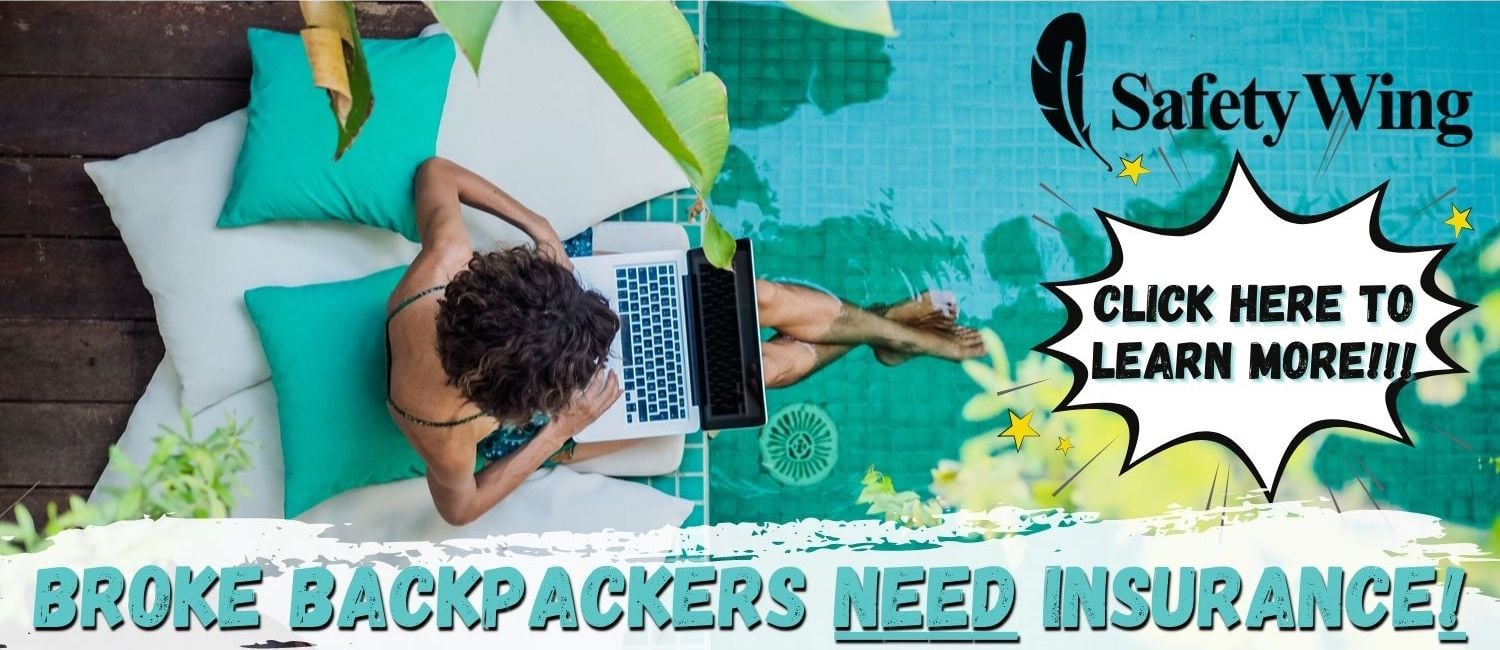 SafetyWing is cheap, easy, and admin-free: just sign up lickety-split so you can get back to it!
Click the button below to learn more about SafetyWing's setup or read our insider review for the full tasty scoop.
Final Thoughts on a Great Weekend in Rome
Rome is an incredibly fun and fast-paced city with a whole lot to offer! The Eternal City combines ancient history and tradition with a modern flair, creating the perfect destination for all kinds of tourists to escape to.
Due to its easy accessibility, you can fit a lot into a short visit. This city is simply perfect for a weekend in Rome, and there is something here for any visitor. If you got more time – even better! Check out our Rome Itinerary for more inspiration if you're on a longer trip!
Fall in love with the food, the history, the culture, the architecture and the general unique vibe of Italy's capital. A weekend will be enough time to experience all that you need to in Rome. I hope that this guide helps you to enjoy and make the most out of this exciting city!
---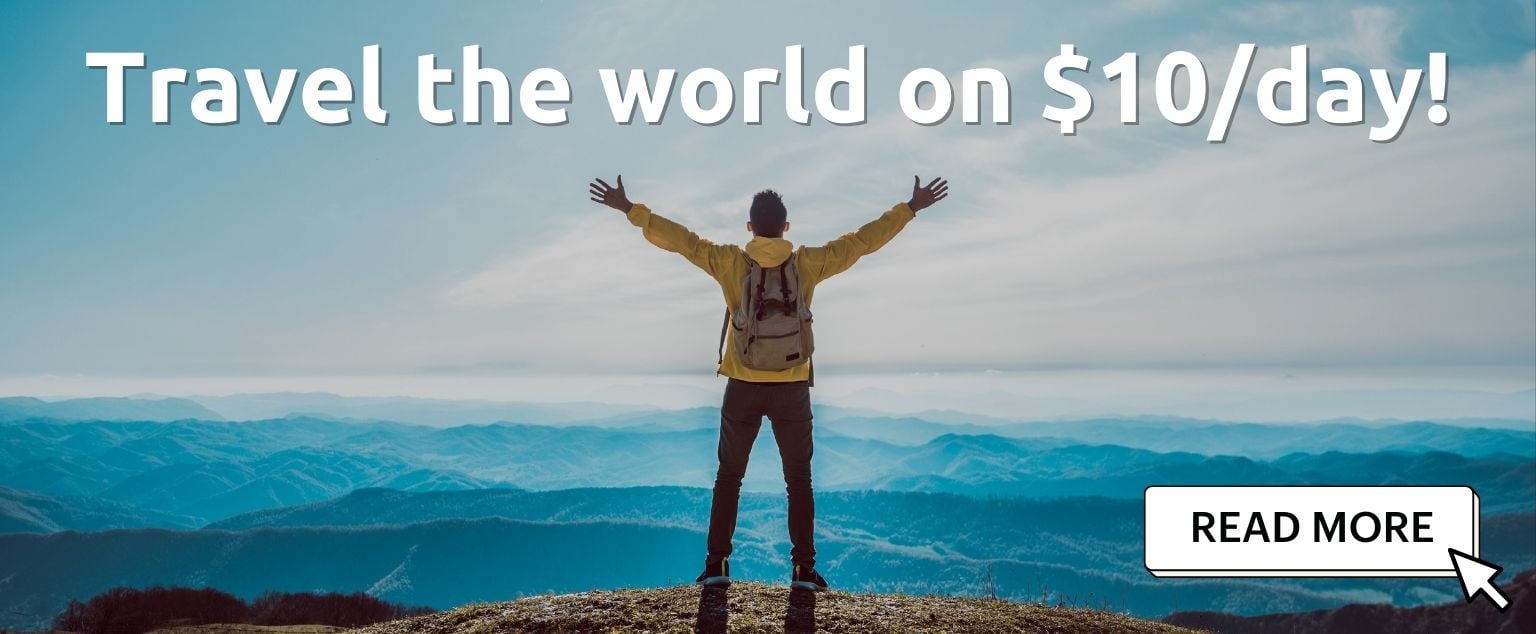 And for transparency's sake, please know that some of the links in our content are affiliate links. That means that if you book your accommodation, buy your gear, or sort your insurance through our link, we earn a small commission (at no extra cost to you). That said, we only link to the gear we trust and never recommend services we don't believe are up to scratch. Again, thank you!