What can you say about Rome? Once the most powerful nation in the world and the seed from which western culture grew, Rome has everything. If you love history, Italian food, amazing scenery, or friendly people, you'll find all that and more when you visit Rome – the incredible, beautiful city.
But that doesn't mean that traveling to Rome is trouble-free. A lot of stories come out of Rome about pickpockets and other issues that travelers have while in this stunning place.
And while these stories may be true, that doesn't mean that you should avoid Rome. Because if you do, you'll be avoiding one of the most beautiful and historically significant cities in the world.
As long as you're careful and you pay attention to the tips and tricks in this guide, you'll be able to avoid problems and have the trip of a lifetime while in Rome.
To accompany you on your trip to see the best that Rome has to offer, you're also going to need the BEST accommodation in the BEST neighbourhoods! Be sure to check out where to stay in Rome before scrolling into the fun that awaits you below! Once you've done exploring the city, there are also heaps of day trips from Rome you can check out roo.
#1 – The Roman Forum – One of Rome's coolest historical sites!
Why it's so awesome: This site was first built around 500 BC but it was enlarged several times over the years by various Roman leaders of the Roman Empire, including Julius Caesar and Augustus Caesar. It's a large complex with lots of houses, cobblestoned streets, and temples, and exploring it could take all day!
What to do there: Make sure you go there with a guide, particularly if you're not an expert on Roman history. Otherwise, you'll find yourself wandering without any real idea of what you're looking at.
Make sure you see the Circus Maximus, the Arch of Titus and Trajan's Column too. They're a little outside of the complex but are important parts of this venue's history.
#2 – The Pantheon – A great place to see in Rome if you love architecture
Why it's so awesome: This temple was built between 118 and 128 AD and was actually used as a burial site for some of Rome's kings. It's an architectural marvel and has often been called the world's only architecturally perfect building. It's also the best-preserved monument of imperial Rome, so if you want to understand this culture then you need to spend some time at this site looking at what they created.
What to do there: Make sure you look up once you enter the building as the oculus in the dome is open to the sky. This lets the sunlight filter in and fills the room with light in a way that's arresting and highly practical.
#3 – Piazza Navona – An awesome place to visit in Rome for half a day!
Why it's so awesome: This oval-shaped Piazza Navona is perfect for tourists and locals. The famous square has a wide variety of shops, restaurants, gelaterias in the area and the buildings are stunning. Baroque art is on full display, with carved figures representing the world's great rivers and prominent figures. No matter how much time you spend here, you'll always find something else to do, see or eat!
What to do there: Explore the area. Make sure you check out the Via Della Pace, one of the city's most beautiful streets, and take a picture in front of the fountain. Eat gelato at as many of the gelaterias as your stomach can handle and have a meal in a restaurant with an outdoor area so you can do some people watching. If you manage to do all of this, it will make for the absolute best day in Rome!
#4 – The Colosseum
Why it's so awesome: The Colosseum has been in so many movies and photos that it's easily recognized, even for people who aren't interested in Roman history. It was built in the fourth century and was once used for gladiatorial games and fights that were as brutal as they were an accepted and celebrated part of Roman history.
What to do there: The Colosseum was neglected for centuries, which is why parts of it are falling down. But it's still in remarkable shape despite that. Make sure you buy your tickets in advance because everyone wants to visit this venue. So, if you don't buy advance tickets you'll find yourself standing for hours in the hot sun.
Get a combined ticket that includes other popular tourist attractions like the Roman Forum and Palatine Hill, and you can skip the line and spend more time exploring this site.
#5 – The Vatican City – One of the most religious places to see in Rome
Why it's so awesome: The Vatican City is the smallest country in the world, and it's located right in the middle of a big city. It also contains some of the most stunning medieval and renaissance artwork and sculptures that you've ever seen. You could spend days in this area exploring all the rooms and buildings.
And if you want a great view of everything, go south of the Vatican City to the Castel Sant-Angelo. If you climb to the top of this building you'll get some amazing views of the Vatican and the Tiber River. Some of Rome's best hostels are located around this area too!
What to do there: While you're in the Vatican City, make sure you check out the Sistine Chapel in the Vatican Museums. There's a lot of hype about this attraction, but the artwork actually lives up to all the talk and perhaps is even better than you might expect. Make sure that you also have a look at the Raphael Rooms, which contain lots of stunning artworks and sculptures.
#6 – St. Peter's Basilica
Why it's so awesome: St Peter's Basilica is the first roman catholic church on this site was built in 349 AD over the tomb of the first pope but it was razzed, and the current version has been standing in its place since 1626. It's one of Rome's main tourist attractions in Rome and the domed top of this building is absolutely iconic and looks great in photographs.
What to do there: Make sure that you take a photo of yourself outside this architectural marvel in St Peter's square just so your friends back home know that you were there. And then spend some time inside. You'll see masterpieces like Bernini's altarpiece and Michelangelo's Pieta just to start.
#7 – Trastevere – A must visit place to visit in Rome on the weekend!
Why it's so awesome: The Trastevere neighborhood is one of the best places to wander, shop and people watch. You'll find countless tiny boutique stalls, hidden alcoves, and handcrafts on these cobblestone streets. There are also some great bars as well, and there's no better place in the city to stop for a drink and a chat.
What to do there: While you're in the neighborhood, take a few hours and just explore. These old-style streets hide many mysteries and it's only when you're on foot and open to wandering down any open street that you'll find them. And when you get tired, stop for a drink and a snack at one of the many bars. Lots of young Italians visit Rome on the weekend to go out for late-night drinks in this district.
#8 – The Trevi Fountain
Why it's so awesome: There are so many buildings and monuments of historical and architectural significance in this city that it can be hard to choose a favorite. However, the Trevi Fountain of the most famous fountain in Rome, if not the world, and would be very high on that list.
This Baroque fountain was created by Nicola Salvi in the baroque style and it's the perfect place for a selfie. Legend says that if you throw a coin in the fountain, you're guaranteed to one day return to the Eternal City, so try it out!
What to do there: Throw a coin in the Trevi fountain, take a picture if you can around all the other tourists trying to do the same thing, and then grab a souvenir. This area tends to attract lots of street hawkers selling mementos, so take advantage of them. And if you want to see the fountain without the crowds, try going very early in the morning or late in the evening.
#9 – Galleria Borghese
Why it's so awesome: This gallery is located in a villa that is staggeringly beautiful on its own. It was commissioned in the 17th century by Cardinal Scipione Borghese to house his treasures and now contains Baroque and Renaissance artwork from some of the greatest masters in the Baroque movement. You'll see works by Antonio Canova, Bernini and Caravaggio during your wanderings in this gallery, so don't miss out!
What to do there: This gallery contains the most stunning examples of Baroque art in the world, so make sure you spend some time there exploring the style. You'll need to buy tickets ahead of time for the sessions, so get them early so you don't miss out. And afterward, walk outside and explore the garden. This idyllic garden is filled with orange trees and flowers and is a lovely, relaxing place to recover from the busyness of the city.
#10 – Galleria Alberto Sordi – A great place in Rome if you love to shop!
Why it's so awesome: The Galleria Alberto Sordi is a shopping center like no other. With stained-glass skylights and mosaic floors, it's one of the most beautiful shopping centers in Europe, if not in the entire world. This shopping center is filled with Italian shops and designers, which will add a touch of exoticism to your shopping expedition.
What to do there: Have an Italian coffee at the Illy Kiosk and then shop! You'll find lots of popular Italian shops in this area like Zara, Massimo Dutti, La Rinascente and mega bookstore La Feltrinelli. So go into every store and just see what catches your eye!
#11 – The Centrale Montemartini – Quite the quirky place in Rome!
Why it's so awesome: You can't spend time in the Eternal City without looking at the artwork available and this is one of the more unusual places to do it. This venue was chosen to house part of the collection from the Capitoline Museums in the late 1990s and it was an inspired choice. There's nothing quite like seeing fauns and Apollos amongst the machinery of a decommissioned power station.
What to do there: Take lots of pictures and enjoy the combination of the past and the future. You'll get to see ancient statues of Minervas, Bacchic revelers and Roman gods set against steel machinery and it's an oddly interesting sight. This venue also hosts musical events occasionally, so make sure you check what's on while you're in the city if you want a really surreal experience.
#12 – Cimitero Acattolico
Why it's so awesome: This is a place of calm and nature in the middle of the city. It's also a cemetery, though you probably wouldn't think so at first look. This venue is known as the Protestant Cemetery, but it also contains people from a wide variety of faiths, their final resting places nestled amongst the grass and trees.
What to do there: You'll find lots of graves of notable persons from this past in this cemetery such as Percy Shelley, John Keats and Karl Brullov. But mostly, this is a place where you can enjoy some nature and have a short rest before you rejoin the city rush once more. Make sure you explore the newer section, which slopes up to the Aurelian Wall.
#13 – Stadio Olimpico
Why it's so awesome: Football is huge in Europe and Rome is no exception. This stadium is home to the two best football clubs in the city, AS Roma and SS Lazio. The games between these two rivals are epic, but then any football game tends to be. And the competition doesn't stay on the field either, the team's supporters tend to compete to see who can come up with the rudest and most insulting chants and pyrotechnics.
What to do there: If you're there in the right season, then make sure you catch a game. You'll either be amused by the whole spectacle or shocked at just how seriously people take a game. But even if you aren't there in the football season, this stadium is also the largest sports facility in Rome, and other sports are played there too. So, just see what's going on and turn up to watch the madness!
#14 – Auditorium-Parco Della Musica – A great place to visit in Rome at night
Why it's so awesome: This is a beetle-shaped building that's the center of Rome's performing arts world. It hosts classical music and rock concerts, author meetings, Rome's annual film festival and science exhibits. So, if you're looking for something to do on a slow night, you'll probably find it at this venue.
What to do there: There is always something going on at this venue. It's the perfect place to have a night out with friends or on your own, exploring the shows and music that Rome loves.
#15 – Ostia Antica – One of the most underrated places to see in Rome.
Why it's so awesome: People flock to Pompeii to see the people who were preserved beneath the soot and yet not too many people know that they can see the same thing at this port city. Ostia Antics was built during the 7th century BC. It was abandoned in the fifth century after being repeatedly sacked and the city itself was buried by river mud. This has left it perfectly preserved and ready to be explored!
What to do there: This is the perfect chance for you to see a perfectly preserved Roman town that has been frozen in time. And you won't have to imagine the horror and the pain of the inhabitants either. Unlike Pompeii, this town was empty when disaster struck, which means no corpses curled in the streets. Instead, all you'll get are amazing pieces of art, great architecture, and a strong impression of ordinary Roman life.
#16 – Orto Botanico – A beautiful outdoor place to visit in Rome
Why it's so awesome: There are 30 acres of greenery in these gardens and they were first planted in the 13th century by Pope Nicholas III. At the time, they were devoted to medicinal plants and citrus groves, but over time this has expanded to include a wide variety of plants amongst baroque stairs, waterfalls and exotic flowers.
What to do there: The best thing to do in this garden is to relax. Rome can be hot, dusty and dry, and you should take advantage of the chance to breathe in cool, wet air. But once you've had a chance to relax, make sure you take in the touching and smelling garden for the visually impaired. It's an ingenious display that's designed to help everyone enjoy nature's bounty.
#17 – Torre Argentina
Why it's so awesome: There's nothing quite like seeing a famous, ancient Rome building fallen to ruin and used by cats, especially when the building has such a famous history. Everyone knows the story of Julius Caesar's death upon the stone steps of the portico of Pompey. But if you want to see it, you're going to have to line up behind Rome's homeless feline population.
What to do there: After this site was excavated it was claimed by feral cats who are now looked after by volunteers. The cats are mostly ill or disabled in some way and the volunteers do their best to care for their special needs and to spay and neuter as many as possible to keep the city's cat population under control.
You can watch the cats sunbathe from the street, and you'll be surprised by how many there are. Or you can head to the underground office to volunteer, check out the gift shop, or donate to the cat's continued care.
#18 – Quartiere Coppedè – A great place to see in Rome if you love architecture
Why it's so awesome: This is a strange and beautiful area of Rome within the Trieste district. The architecture is a fantastical mix of Ancient Roman and Greek, Medieval, Mannerist, Baroque and Art Nouveau.
This sounds like it would be overwhelming and ugly, but it's actually stunningly beautiful and like being in a fairy tale. The combination was dreamed up by architect Coppede, and he worked on this area from 1919 until his death in 1927.
What to do there: Take a lot of pictures! You won't quite believe the masterpieces you see in this area, and neither will anyone back home, so take pictures of everything that catches your eye as proof. This area is a little off the beaten path, so by spending time there, you'll also be experiencing a part of Rome that most tourists never see!
#19 – The Dome Illusion – One of the most underrated places to see in Rome
Why it's so awesome: There are a lot of domes in Rome and it's fun to see one that doesn't actually exist. The Dome illusion is located at The Jesuit church of Saint Ignazio, which was originally supposed to have a dome.
After the designers ran out of money, painter Andrea Pozzo used perspective to paint the roof as if the dome was actually there! It's a trick and a really good one, showing the artist's mastery of his craft.
What to do there: Like most perspective drawings, you can only see the dome from certain angles, but it's absolutely worth finding those angles. The dome painting is really well done, and when you're in certain positions, you'll swear that it's actually there!
#20 – Santa Maria della Concezione Crypts
Why it's so awesome: This crypt contains the bones of more than 4,000 monks who died between 1528 and 1870. It's a creepy and infamous place, written by Mark Twin and spoken of by the Marquis de Sade. These monks weren't buried. Instead, their bones were used to decorate the walls. This was supposed to be a reminder that death came to everything and so everyone should be prepared to face it. But these days, it's a fascinating and slightly creepy sight.
What to do there: Stay away from this site if you don't have a strong stomach. But if you do, make sure you explore the crypt. The sign at the entrance claims that "What you are now, we once were: what we are now, you shall be." This is s sobering reminder of the purpose of the place.
Make sure you see the crypt of skulls, the crypt of leg bones and crypt of pelvises. Also, be aware that mummified monks are dressed in friar's clothes and hung from the walls. And they're still there, some of them incorporated into the electrical light system just to make things a little more surreal.
#21 – Nuovo Mercato Esquilino
Why it's so awesome: This is a lively and chaotic market in the city center that's filled with sights, smells, and cultures from all around the world. And you can eat most of it too! If you're getting tired of Italian food, this is the perfect place to come to see Italy's version of some of the most exotic foods in the world from African fruit stalls, fishmongers and butchers.
What to do there: This is a place to wander around and enjoy the chaotic sights and sounds. If you're interested in making your own meal, chances are that you'll find some of the best ingredients in the city at this venue. And when you're done, head over to nearby Mercato Centrale for something to eat.
#22 – Domus Romane
Why it's so awesome: Everywhere you go in Rome you'll be treading in the footsteps of the ancient Roman Empire and yet you'll feel this even more in the Domus Romane. They're located below street level and have only recently been found, excavated and opened to the public. It's a rare chance to see a previously unknown side of ancient Rome and its fascinating civilization.
What to do there: The Domus Romane is located directly below Palazzo Vanentini and they're now open to the public. Wander the intricately designed spaces. You'll find beautiful mosaics, expensive marble flooring and amazing wall paintings, all of which reflect just how wealthy some parts of Roman society were.
#23 – San Luigi dei Francesi
Why it's so awesome: this is a small church built in 1589 for Rome's French community. The outside is gaudy and striking, but it's the inside that really catches people's attention. There are two separate chapels at this location, each of them with its own appeal.
What to do there: Most people come to this church for one reason. They want to see Caravaggio's masterpiece of light and shade in the funerary chapel of Metheiu Cointrel. But don't just leave once you've taken this in. Make sure you also go across to the second chapel, which has a fresco by Domenichino of the life of St. Cecilia that's just lovely and well worth seeing.
#24 – Pyramid of Cestius
Why it's so awesome: In 30 BC Rome was obsessed with Egypt and built two pyramids in the heart of their empire. Only one remains today, the Pyramid of Cestius. It was probably built between 18 and 12 BC and is 36 meters high. Built as a tomb for a wealthy Roman, the site was sacked a long time ago, so little else is known about the monument.
What to do there: This pyramid is actually located at the edge of a busy traffic intersection near an equally busy train station. This is a sign of how much the city has changed over the years. It was once well outside of the city center. You can only access the pyramid by special permission, but if you want to get a better view of the outside, go inside the Aurelian walls to the northwest side of the Protestant cemetery.
#25 – Galleria Sciarra – A nice non-touristy place to visit in Rome
Why it's so awesome: This area is close to the Trevi Fountain and yet tourists never venture there. This is a shame because this small courtyard may be the most stunning in the city. It's also a nice change from the history of the city, decorated with gorgeous frescos and colors in the Art Nouveau style. Built in the 19th century for a wealthy family, it was meant to be a shopping mall, but these plans fell through and the area was mostly forgotten.
What to do there: This area is absolutely stunning. The artist, Giuseppe Cellini, used his artwork to celebrate women at every stage of life and covered these four-story walls with gorgeous images of women against stunning landscapes.
There is a glass and iron ceiling, which allows light to spill into the area and onto the walls, highlighting the curls of color and floral designs. The walls are even more beautiful at night though, when artificial lights come on to give everything a golden glow.
#26 – Tazza d'Oro
Why it's so awesome: In our opinion, what makes Rome one of the best cities in Europe is its coffee. Rome loves its coffee, so while you're in the city you absolutely must try a cup the way they love it. You won't find any Starbucks or Drip Coffee in the city, instead, you'll find a shop that has turned this simple drink into an art form. There are two famous coffee chains in the city, Tazza d'Oro and Caffe Sant'Eustachi, and they compete wildly for the title of the best coffee around.
What to do there: If you love coffee then you absolutely must try the coffee in Rome. It isn't uncommon for the locals to have at least 3 espressos a day, so when in Rome… With such a strong coffee culture, there are some rules surrounding this ritual too. Firstly, only drink cappuccinos in the morning. Secondly, if you ask for a latte then you'll only get milk, so try a caffe macchiato, instead. This is a shot of espresso with milk.
#27 – The Stravinskij Bar
Why it's so awesome: Rome loves happy hour and there are hundreds of bars all over the city that offer cocktails and snacks that are designed for the gap in between the end of work and dinner.
This provides a perfect opportunity for you to enjoy some classic cocktails and drinks in the mid-afternoon when you're tired from exploring the city. The Stravinskij Bar is one of the most popular places for happy hour and they have a cocktail menu that's probably the longest and the best in the city!
What to do there: The classic after-work drink in Rome is known as the Aperol Spritz, but you should also try the strawberry flavored wine Fragolino. When you buy a drink at happy hour in Rome you can have your choice of snacks as well in hundreds of bars all over the city. These usually range from potato chips to elaborate buffets. Some of the snacks are deceptively simple and delicious while others are elaborate, so make sure you bring your appetite with you.
#28 – Campo de' Fiori – A perfect place to visit in Rome if you are on a budget!
Why it's so awesome: If you enjoy cooking or just want to experience a little taste of what it's like to live in Rome then you absolutely must visit a market. Shopping for fresh foods at small local markets is commonplace in this city, and no matter where you stay, you'll see small markets pop up through the week. The Campo de' Fiori market is one of the most popular in the city and operates every morning except Sunday.
What to do there: Shop of course! The quality of the fruits and vegetables at this market is absolutely amazing, which is probably why Italian food is so good as well. So if you want to be part of this tradition, wander the stalls and pick up some snacks and watch how the locals spend their mornings.
#29 – Giolitti
Why it's so awesome: Italy is famous for its gelato and you'll probably find yourself eating a lot of it while you're in Rome. This location, just a short walk from the Pantheon, is one of the best places to get gelato that's always top quality and delicious. It's been around since the 1900s and serves dozens of flavors.
What to do there: The best gelato in Rome is a hotly contested topic in Rome and you can be part of the debate! Get your gelato to go and make sure you try as many flavors as possible. After all, it's hot in Rome and gelato is the perfect way to cool down after a day of sightseeing!
#30 – MAXXI
Why it's so awesome: When you're in Rome, you could be forgiven for thinking that they only have ancient Roman art. In reality, the city still has a strong artistic tradition and you can experience it at the MAXXI, which is one of the best venues for contemporary artwork. The MAXXI building is a sight too, made of glass, open spaces and staircases that seem to float!
What to do there: Give yourself a break from Roman art and experience the modern-day. You can't help but admire the building, even if you find the staircases a little hair-raising, but have a look at the ever-changing displays of Italian art as well. It will give you a snapshot of modern Rome that you wouldn't get at the ancient art exhibits.
#31 – Gianicolo
Why it's so awesome: Rome is surrounded by seven famous hills and while Gianicolo isn't one of them, it is the best place to take in the whole city. This is a prime makeout spot for Roman lovers at dusk because of the incredible views, and you'll also get some amazing shots of the entire city during the day or night.
What to do there: You can hike to the top of the hill but it's a long and winding path so it's usually best to go by car or motorbike. While you're up there, take in the panoramic views. You'll be able to see all of Rome's most popular monuments such as the Spanish Steps and get pictures that will encompass everything you've seen and experienced while in the city.
#32 – Tesstacio – Cool place to see in Rome with friends!
Why it's so awesome: Romans love to party and you should make sure that you experience this side of the culture while you're in the city. The neighborhood of Tesstacio is the center of Roman nightlife, with more bars and nightclubs than you could visit in a single night. It's the perfect place to spend an evening bar hopping or going to clubs.
What to do there: Take some friends with you and just enjoy the night. The party goes on until dawn in this neighborhood and there are lots of bars to explore. Just make sure that you don't wear stilettos because the streets are lined with cobblestones. A couple of drinks and they'd be impossible to navigate in spiky heeled shoes.
#33 – The Sistine Chapel
Why it's so awesome: The Sistine Chapel is iconic. Located in the Vatican City, there's a lot of art in this chapel with the most famous piece being the ceiling mural. Painted by Michelangelo in 1508, the mural was so difficult that it actually damaged the famous painter's eyes. Fortunately, he recovered enough to come back later and paint other parts of the chapel, so make sure you experience more than just the ceiling.
What to do there: A lot of artwork was commissioned for this chapel and you should make sure that you see it all. The outside of the chapel is actually fairly plain and bland, but inside are masterpieces completed by Rosselli and Botticelli. The highlight is, of course, the ceiling, which depicts scenes from Genesis in grand, stunning style. It might hurt your neck to stand looking up at it for a long time, but it's definitely worth the effort.
#34 – Santa Maria della Vitoria
Why it's so awesome: This chapel was made famous by Angels and Demons which is why it's often crowded with fans of the book or the movie. But don't let this dissuade you because it's absolutely stunning in its own right. In particular, the images of Bernini's Ecstasy of Saint Teresa are something that you'll never forget.
What to do there: There are always crowds in this chapel, mostly because of the movie connection, but it's worth braving them to see the art on offer. Make sure you spend some time looking at the Ecstasy of Saint Theresa, it's probably the most stunning and detailed piece of art that you'll ever see.
#35 – Bascilica di San Clemente – One of the most incredible free places to go to in Rome
Why it's so awesome: This venue is a second-century pagan temple that contains a fourth-century church that's underneath a 12th-century church. This place is full of different types of history and it's fascinating to see how different times build upon the ruins and foundations of the past. This venue is also fairly unknown in the city, so you should be able to explore it in relative peace.
What to do there: Enter the church from the street level and then take the stairs down to the other church and the temple. When you enter the site, ignore the beggars at the door who often tell people that they're affiliated with the church and try to claim an entrance fee. It's free to enter the street level church (amazing, considering Rome can be quite expensive) but there is a small fee to go down to the lower levels, which is well worth the cost.
#36 – Porta Portese – A great place in Rome if you love to shop!
Why it's so awesome: This is a Sunday morning market that runs from 6am to around 2pm that sells everything from books to antiques. But its main focus is both old and new clothes. This has a distinct flea market vibe, so make sure you come ready to rummage around to find a bargain.
What to do there: Watch your valuables in this area as pickpockets are common, but apart from that just enjoy the spectacle. And make sure you bargain for the goods you want, that's what the locals do and it's the only way to get the best price! This is also a good place to find somewhere to sit and people watch, as you'll get to see tourists and the locals alike enjoying themselves.
#37 – The Spanish Steps & Piazza di Spagna
Why it's so awesome: The Spanish steps get their name from the nearby Spanish Embassy. Walking up them allows you to walk in the footsteps of some of the greatest writers in history as well as the ancient Romans who created the site. Balzac and Byron both claimed inspiration from this site and maybe you will too!
What to do there: This is a great place for people watching and everyone goes to Piazza di Spagna to see the Spanish Steps. The area is especially beautiful in spring when flanked by azaleas, but the crowds can also be overwhelming.
Going at night is a good option if you don't like the crowds as there will be fewer people there. Get a coffee from one of the many restaurants in Piazza di Spagna, find a spot near or on the steps, and just people watch for a while. You'll see a fascinating array of different people all there to experience the magic of this iconic landmark. And if you have the energy then climb up to the top because the views from there are spectacular.
Get insured for your trip to Rome!
World Nomads' mission is to support and encourage travellers to explore their boundaries. They offer simple & flexible travel insurance, and safety advice to help you travel confidently.
They've been doing it since 2002 – protecting, connecting, and inspiring independent travellers just like you.
Get a quote below or read our in-depth review!
World Nomads provides travel insurance for travelers in over 100 countries. As an affiliate, we receive a fee when you get a quote from World Nomads using this link. We do not represent World Nomads. This is information only and not a recommendation to buy travel insurance.
Find out what people want to know about the best places to visit in Rome
Like any other city on the planet, Rome has its share of history, culture, and amazing food. But Rome's history and culture date back millennia, so it's no wonder this is one of the most visited capitals in the world. THey have a wealth of great Airbnbs there too!
Sure, there are a few pickpockets, but by exercising a little caution, and following my tips for your trip, you'll have a safe and incredible trip.
And you'll get to see all those amazing sights that you've only heard about or seen on television before. So have fun!
---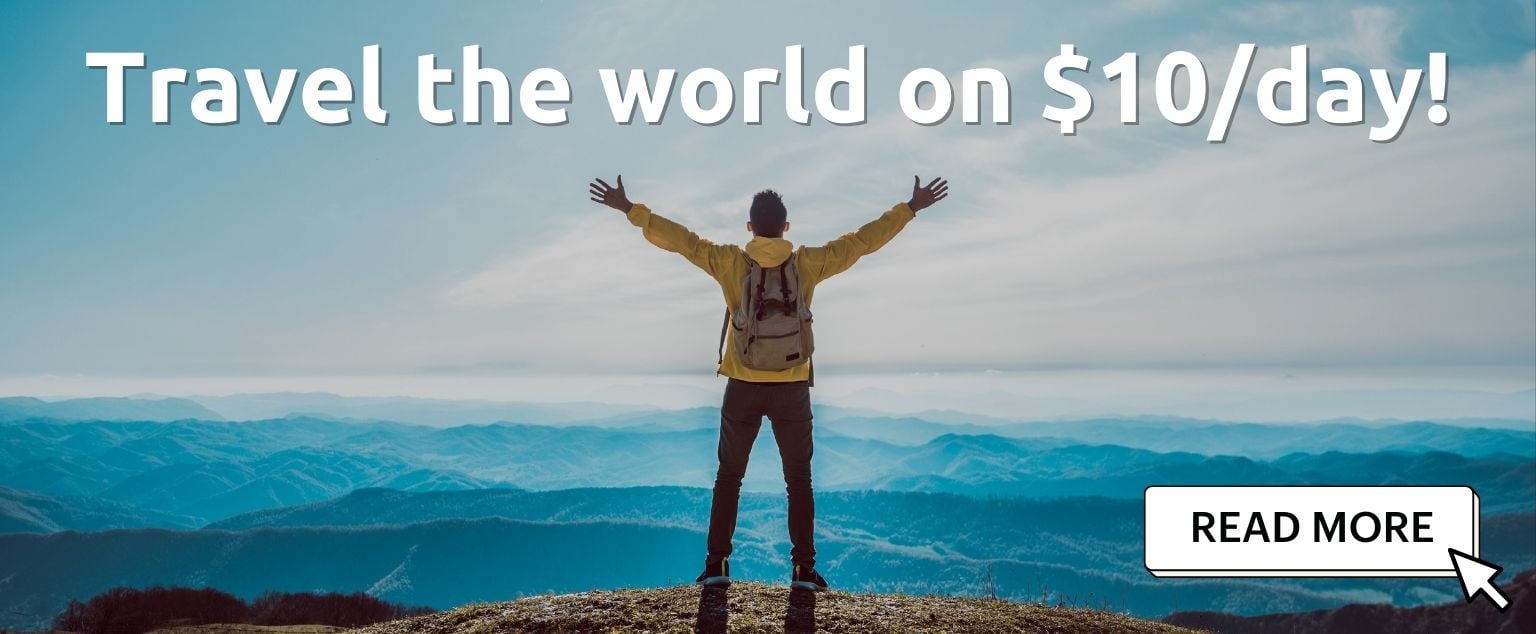 And for transparency's sake, please know that some of the links in our content are affiliate links. That means that if you book your accommodation, buy your gear, or sort your insurance through our link, we earn a small commission (at no extra cost to you). That said, we only link to the gear we trust and never recommend services we don't believe are up to scratch. Again, thank you!