Rome is one of Italy's most spectacular destinations. It doesn't rake in more than nine million visitors every year without good reason. This ancient city that dates back almost 2,800 years is steeped in endless history, mesmerizing architecture, and world-renowned attractions.
While there are numerous wonderful places to explore in Rome. Step beyond the capital city and embark on some incredible adventure-filled day trips that are simply too awesome to pass.
Rome's central location makes it ideal for taking day trips as it's surrounded by fascinating cities and stunning landscapes. The city is also well-connected to the rest of Italy with its extensive transport network. This means taking these amazing Rome day trips is convenient, cost-effective, and an extremely rewarding way to experience Italian culture, essence, and history.
It may not be possible to go on all of these day trips during your stay in Rome, but this list will surely serve as inspiration for making your time in Italy as incredible and unforgettable as possible.
Here is our list of the 10 best day trip destinations near Rome that are definitely worth your time!

Unlock Our GREATEST Travel Secrets!
Sign up for our newsletter and get the best travel tips delivered right to your inbox.
Half-Day Trips in Rome
There's heaps to see in Rome, but much more beyond too. In this section, we will look at day trips from Rome that shouldn't take up more than half of your day.
Leave early in the morning and expect to be back in the city before nightfall with memories that will last a lifetime, even if you only have a weekend in Rome. Just be sure to stay in an area of Rome that is close to the train station to maximise your time.
Day trip to Vatican City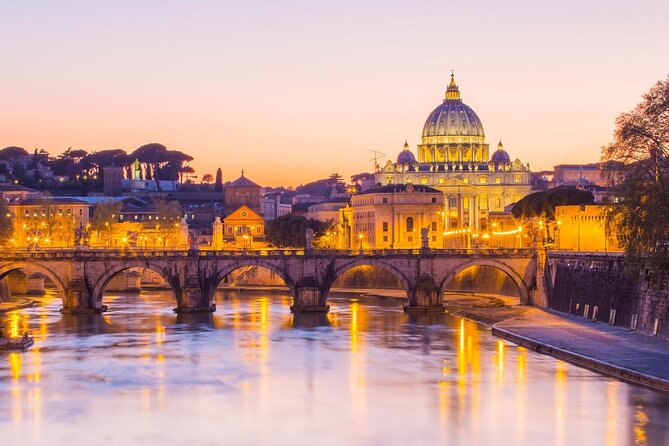 A trip to Vatican City is the shortest, most convenient, and possibly the most rewarding day trip from Rome. Catch a train ride or even walk to Vatican City, which is actually a different country, so as an added bonus you can even add to your county count!
The Vatican City is well-known for being the centre of Catholicism, with The Pope himself having his pretty impressive gaff here! But no matter your faith, or lack of, there's plenty for the heathen atheists to enjoy too! Visitors will be overwhelmed by the ancient history, jaw-dropping architecture, vibrant art, and the exquisite beauty of this mesmerizing city-state.
Major attractions include the Vatican Museum, Sistine Chapel, St. Peter's Basilica, and St. Peter's Square. These architectural marvels feature within them the finest displays of art with contributions from legendary artists like Michelangelo and Sandro Botticelli.
Start your tour of the city from the Vatican Museum. This museum is one of the largest and most famous in the world and seeing it all in a day is a lost cause, it's so bloody big! Instead taking a guided tour is ideal if you're short on time, that way you'll get to see all the most important articles housed within the walls.
A visit to the Sistine Chapel is next on the cards and you're in for a treat! Just as breathtakingly beautiful as the Museum itself this is a Chapel like no other. It's adorned by numerous legendary works of art and the architecture is something to behold.
The Vatican City is one of those Rome day trips that you just can't miss. The grandeur, spectacle and history of this place alone warrant at least a day of exploration if not more. It's one of the top things to do in Rome.
Suggested trips – Vatican Museums & Sistine Chapel Guided Tour
Castel Gandolfo Day Trip
Castel Gandolfo (Castello) is considered one of Italy's most scenic destinations. The history of the castle dates back to the 12th century. Today, Castel Gandolfo is the Pope's summer residence and one of the most relaxing, peaceful, and scenic day trips from Rome.
Getting there is straightforward, simply catch a train from the Roma Termini which takes about 45 minutes. If you happen to get a personal invitation from the Pope himself, then you can take the VIP train from inside the Vatican Walls! Not likely for commoners like us!!
During your train ride, you'll be kept entertained by the views of Rome's ancient aqueduct system that still stands to this day. Upon arrival, you will be greeted with stunning views of Lake Albano, a volcanic crater lake that is the deepest in the region.
Begin your tour at the Papal Gardens which were only recently opened to the public by Pope Francis. These perfectly manicured gardens are a place of tranquillity and peace and offer panoramic views spanning all the way to the mediterranean sea. Within the gardens, there's numerous ancient roman porticoes and even a mini colosseum that is over 2,000 years old!
Visit the Apostolic Palace next. Here, you get to see the famous Popemobiles and even get a chance to look at the Pope's bedroom!
Suggested trips: A Walk in the Pontifical Villas of Castel Gandolfo
Day Trip to Tivoli
If you truly want to experience what living like a Roman Emperor felt like then a day trip to Tivoli is one you don't want to miss out on. Just 30km away from Rome, this fantastical ancient city was once the permanent residence of the Roman Emperor Hadrian. So remember to pack your toga!
Catch a train or bus to this stunning destination, it's home to not one but two UNESCO World Heritage Sites – Hadrian's Villa and the Villa d'Este. So plenty to keep you busy whilst you're 'romeing around' (Jesus, that's bad!!)
Villa d'Este is a 16th-century villa famous for its Renaissance-era terraced hillside gardens that feature an astounding array of fountains and water features. Just wandering the tranquil gardens and looking out over the beautiful views will keep you occupied for hours. Villa d'Este is one of those truly magical and romantic places that you can't help but fall in love with!
After 'Alice In Wonderland' moments at Villa d'Este, the next stop is Hadrian's Villa. This 2nd-century retreat commissioned by Emperor Hadrian contains pools, baths, fountains, and classical Greek architecture that will leave you astounded. Even though much of the Villa is in ruins, it's easy to imagine just how majestic the place looked in its prime.
Suggested trips: Tivoli Day Trip from Rome: Hadrian's Villa and Villa d'Este.
Day Trip to Ostia Antica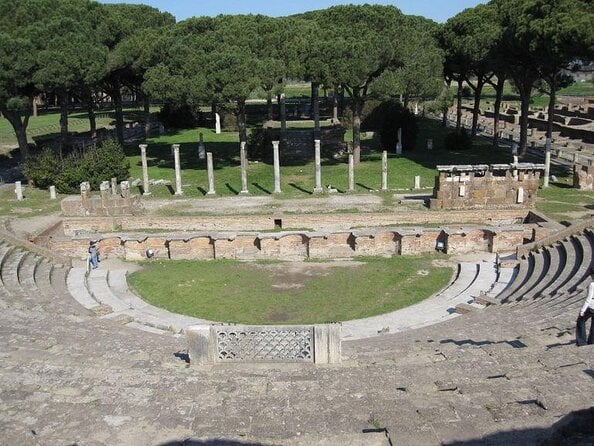 Ostia Antica is one of the best-kept secrets of ancient Rome. Located at the mouth of river Tiber the site is famous for its well-preserved Roman-era architecture. Here you will find majestic frescoes painted on the walls and ceilings as well as intricately mosaiced floors.
The main street or Decumanus Maximus (a proper Roman name) houses the archaeological ruins of this ancient town. Begin exploring at the Capitolium, a temple dedicated to the Roman triad of gods Jupiter, Juno, and Minerva that dates back to 120 A.D. Next, explore the Temple of Hercules, a sight worthy of the legend himself.
Once you have had your fill of sightseeing wander into the Forum baths of Ostia. Featuring preserved ancient mosaics and elaborate marble inlays, it will leave you astounded. In its golden days, these baths were accessible to all the residents of the city and were given to them as a gift.
The nearby amphitheatre of Agrippa, built in the 1st century BC is also a must-visit. With a seating capacity of 4000, it is decorated with theatrical masks made from local rocks. The sites at Ostia Antica depict Roman heritage and culture in their raw form without the glitz and glamour and offers a much different experience to many of the otherRome day trip experiences.
To get to Ostia Antica take the Roma Lido commuter train. The train drops you off at Ostia Antica station in about 40-minutes. A further 10-minute walk reveals the famous landmarks that make this day trip such a unique experience.
Orvieto Day Trip
The Umbrian hill town of Orvieto offers a more serene and secluded day trip experience. This striking city sits 1000 ft above the valley floor below, perched on top of a huge chunk of volcanic stone. Populated since the Etruscan times, it offers you a dose of both ancient and medieval heritage.
Take the Regionale trains that run between Rome and Orvieto. Once you reach Orvieto station, use the funicular to reach the medieval centre of the town. The original of these was built in 1888, but you'll be relieved to know a modern version was completed in 1990 over the tracks of the old one.
The trip begins by visiting the Duomo di Orvieto – a gothic-style cathedral built at the end of the 13th century. The contrasting tone of white travertine and greenish-black basalt, make the facade a stunning sight to behold. Inside you will find masterpieces such as "The Last Judgement" by Michelangelo, in the Chapel of San Brizio.
Proceeding further into this magical town you will stumble across Pozzo di S. Patrizio or St. Patrick's Well. It was engineered with an innovative double helix so mules could travel both up and down without crossing paths. It once provided drinking water to the popes and was so Rome would have enough water in the event of a siege.
You can also opt to embark on an Orvieto wine tasting tour and take in the views of the rolling green hills while sipping on a tasty full red. Other attractions such as Palazzo del Capitano del Popolo and Albornoz Fortress are also worth the visit.
Suggested trips: Private Tour of Orvieto including Duomo (Cathedral)
Is This the Best Daypack EVER???
Full-Day Trips In Rome
Once you've done exploring all Rome has to offer, head on out to discover more of the country. When it comes to day trips in Rome, travellers are spoilt for choice.
Rome's central location makes it the ideal base to explore Italy to its fullest and its network of trains make it super easy. Here are some awesome day trips from Rome that beckon the adventurous.
Day Trip to Pompeii
The ancient city of Pompeii is a treasure trove of archaeological and historical sites. It is truly a time capsule into the ancient world. Life in this city came to an abrupt halt when Mt. Vesuvius erupted in 79 AD and engulfed the region in volcanic lava, preserving this city in eerie detail. It's got to be one of the best places to visit in Italy.
The history of Pompeii might be tragic, to say the least, but it's still fascinating to see immaculate remnants of a city frozen in time. The sights would make anyone emotional and awestruck by the damage and horror that this devastation caused. In some instances, you can also see animals such as cats, dogs, and horses preserved in volcanic ash. It's always the dogs that hit hardest, isn't it!
With Mt. Vesuvius as the backdrop, Pompeii makes for a picturesque sight that offers plenty of scenic views beyond the tragic overtones. Be sure not to miss the Antiquarium, which houses the archaeological discoveries from the city's excavation sites.
Lovers of ancient history should visit the impressive temple of Apollo located in the town's forum. Other attractions to visit include Pompeii's Amphitheater. This engineering marvel housed 20,000 spectators who witnessed countless gladiatorial fights and was once the beating heart of the city that fell silent for so many millennia.
The best way to explore Pompeii from Rome is via a guided tour so you can take in all the fascinating history and stories. Take a train ride from Roma Termini towards Naples and then Pompeii. The travel time is about two hours so you can easily make this a day trip from Rome.
However, if you have an extra day we would definitely recommend spending the night in Naples in order to sightsee the city or its surrounding towns the following day. This Italian designed B&B is highly rated on Booking.com and is in an excellent location for city exploration.
Suggested trips: Pompeii Ruins & Mt Vesuvius Volcano Day Trip from Rome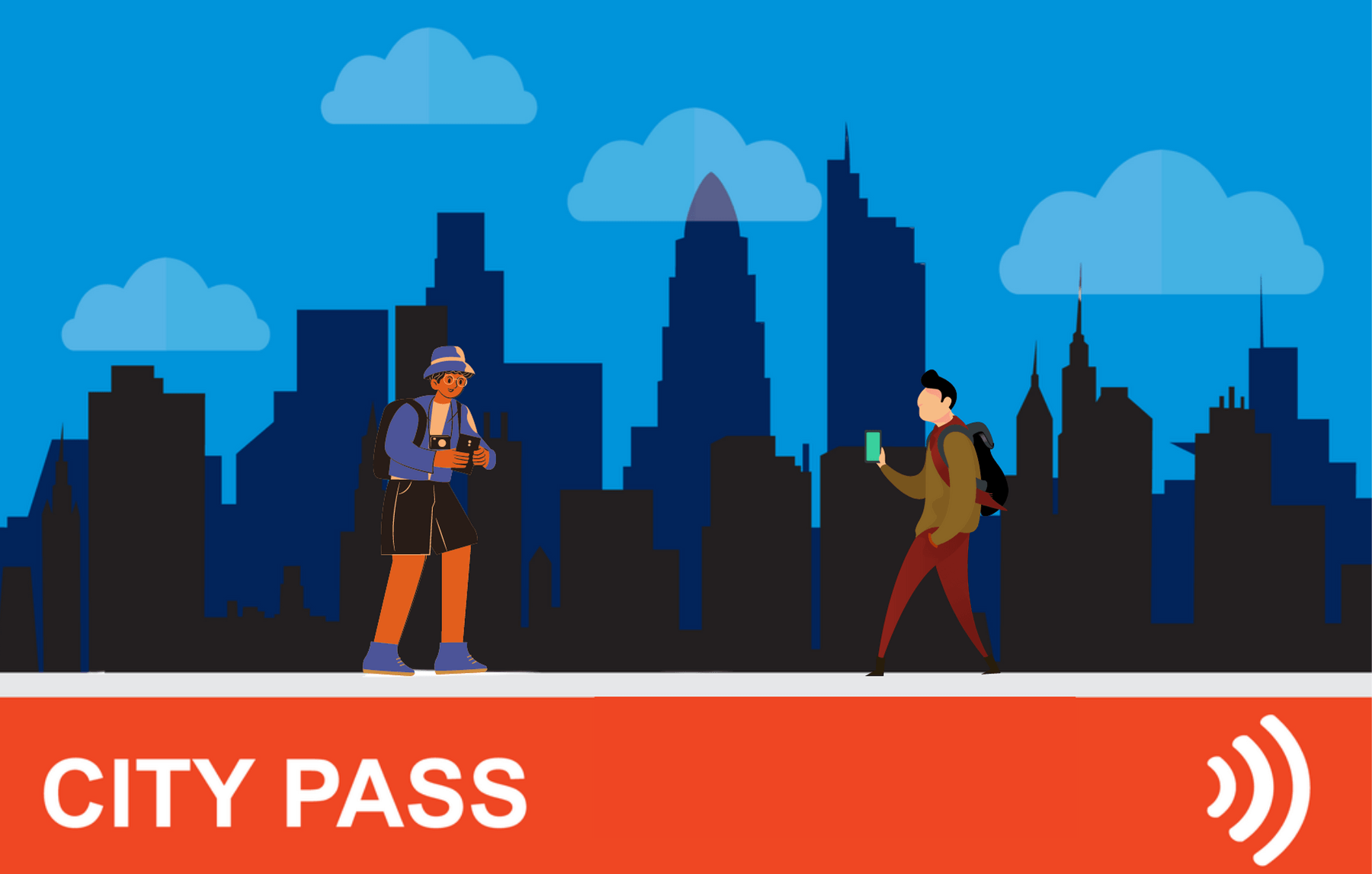 Travelling to Rome? Then plan yo' trip the smart way!
With a Rome City Pass, you can experience the best of Rome at the CHEAPEST prices. Discounts, attractions, tickets, and even public transport are all standards in any good city pass – be sure invest now and save them $$$ when you arrive!
Buy Your Pass NOW!
Naples Day Trip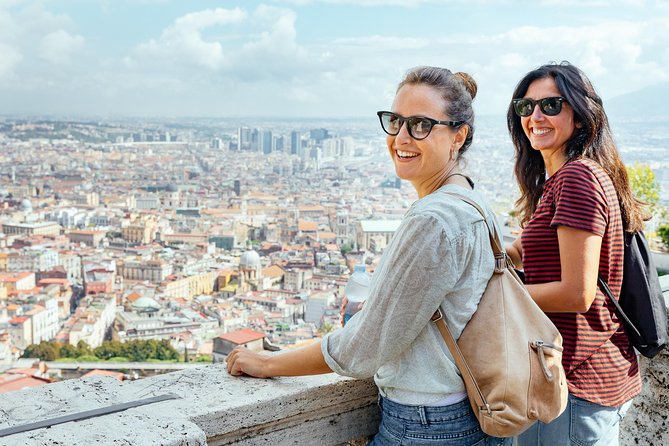 The gateway to southern Italy, Naples is just an hour away from Rome if you choose to travel in a high-speed train such as the Frecciarossa.Naples' Neo-Gothic architectural style will charm you right out of the station doors.
Begin exploration of this wonderous city in the historic centre and work your way out to its scenic fringes as the day progresses. The Piazza del Plebiscito elegantly sits in the middle of the city and houses the San Francesco di Paola, a grand and circular pan-shaped church.
Once you're done admiring the San Francesco Di Paola, you will be awestruck by the size and splendour of the Royal Palace of Naples. Built in the 17th century, the palace has sweeping interiors and breathtaking architecture. San Carlo Theatre is another attraction you just can't miss. The neoclassical architecture will make you fall in love instantly.
The city also has an underground tunnel system for those who are geology enthusiasts or maybe have a rock fetish! The subterranean part of the city offers sites such as the Catacombs Of San Gennaro for visitors to explore and offers something a bit different. Naples is just one of those Italian cities that has something for everyone.
If you're a foodie, the highlight of Naples will definitely be a tour of its street food. Naples after all is the place where the pizza was invented, so it would be rude not to stuff your face!!
You could also embark on a boating adventure by visiting the nearby islands of Procida, Capri, and Ischia to take in breathtaking views of the Gulf of Naples and sites such as Mt. Vesuvius from afar.
Suggested trips: Capri: Sea and City Sightseeing Boat Tour from Naples
Day Trip to Florence
As the birthplace of the Renaissance, the city of Florence has a ton of captivating attractions to visit. You can opt to either catch a high-speed train to Florence from Rome (travel time of 1.5 hours) or catch a local train that will take about 3 hours.
Begin your day by visiting the Piazzale Degli Uffizi. The gallery hosts numerous collections, articles, and artwork from the Italian Renaissance period. Next, you will be greeted with incredible structures such as the Florence Duomo, the epicentre of this enchanting city.
St. John's baptistry, a 12-century work of art should be your next stop. Enter the building and you will be greeted with "The Gates Of Paradise". The captivating detail of artefacts and treasures of the baptistry highlight the skills of medieval craftsmen of that era and are a sight to behold.
For a more scenic experience visit the terrace top – Piazzale Michelangiolo. The place offers panoramic views of the Florence Duomo, Ponte Vecchio bridge, and other famous landmarks. It also makes for the perfect place to pretend you're in Assassins Creed!
Don't miss the 16th century manicured Medicis' Boboli Gardens that sweep across 111 acres of hills. Then you have the Santa Croce that houses the mausoleums of many important Renaissance figures such asMichelangelo, Galileo, and Ghiberti.
If you are with friends and fancy staying a little longer, this classic Italian home in the centre of Florence would make for ideal accommodation. It is spacious, inexpensive, and close to all the hotspots in the city.
Suggested trips: Florence Vespa Tour: Tuscan Hills and Italian Cuisine
Tuscany Day Trip
The beautiful countryside of Tuscany offers lush green views of vineyards and olive gardens. It offers a great getaway trip from the city. Relax and sample some of the fine wine the region is most renowned for in some of the countries most wonderful scenery.
Tuscany lies in central Italy, and a day trip from Rome should take around 2-3 hours the train depending on the town you wish to visit. San Gimignano is a great place to start. This medieval town is about 3 hours away from Rome but well worth the journey. The area grows an ancient variety of grapes called Vernaccia, which is used to produce the famous Vernaccia di San Gimignano.
A trip to San Gimignano also allows you to visit the nearby vineyards and to the town's marvellous architecture. The famous 14 towers ofSan Gimignano have seen the rise and fall of many an empire. The tallest tower, the Torre Grossa, reaches an astonishing 54 metres! It offers sweeping views of the wonderous Tuscan countryside.
Opting for a small-group wine tasting tour might be the best way to experience the Tuscany region. Group tours can arrange for you to visit multiple wineries within a single day trip. Popular wines from the region include the Brunello di Montepulciano and the Chianti.
Suggested trips: Pisa, Siena and San Gimignano Day Trip from Florence
Day Trip to Assisi
Located in the beautifully scenic region of Umbria, Assisi is a great place to visit if you are seeking solace and an uncrowded setting. The birthplace of St. Francis, offerings from this town include basilicas and churches built in medieval times, as well as, castles, temples, and artworks from the Renaissance period.
A day trip from Rome to Assisi will take about an hour and 45 minutes via train. Catch a bus or a taxi to get to the town centre and its main attractions from the station.
Start your adventure with a walking tour of the Basilica of San Francesco d'Assisi; a Franciscan monastery built in the 13th century. This basilica offers insights into the various Christian sects that resided in the region and how they learnt to live in harmony with one other.
Other attractions include two medieval castles. The larger one, Rocca Maggiore, sits atop the Valley of Tescio. The castle guarded the valley and citadel of Assisi for more than 800 years.
The town itself offers a relaxing and almost spiritual setting. The cobbled streets, small family-run businesses, and delicious eateries are what causes you to fall in love with this place and never want to leave. It's got that real local small-town Italy feel.
If you visit the town at the beginning of May, you can have hands-on experience of medieval and renaissance life during the Calendimaggio Festival. The festival is famous for its depiction of classical arts and culture in the form of dancing contests, theatrical performances, and other similar activities.
Suggested trips: 3-Hour Private Walking Tour and St. Francis Basilica
Small Pack Problems? 😉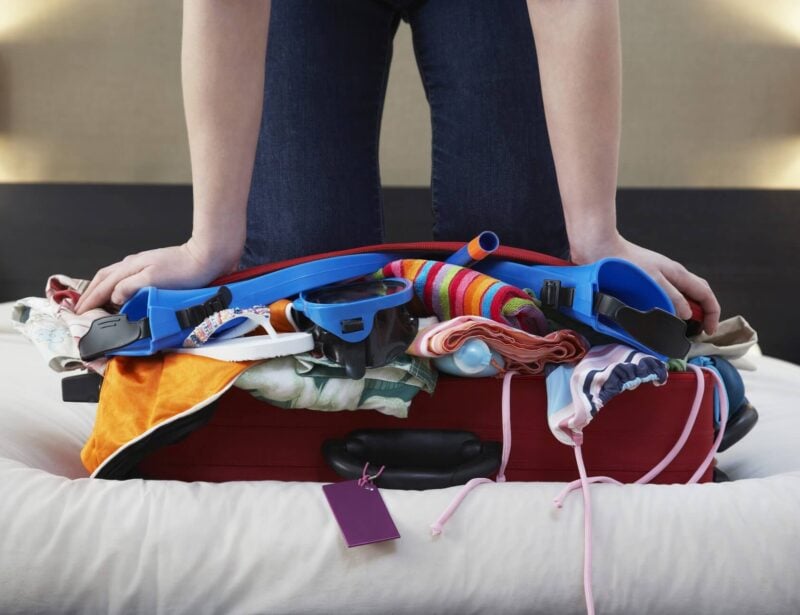 Wanna know how to pack like a pro? Well for a start you need the right gear….
These are packing cubes for the globetrotters and compression sacks for the real adventurers – these babies are a traveller's best kept secret. They organise yo' packing and minimise volume too so you can pack MORE.
Or, y'know… you can stick to just chucking it all in your backpack…
Get Yours Here
Read Our Review
Don't Forget your Rome Travel Insurance
ALWAYS sort out your backpacker insurance before your trip. There's plenty to choose from in that department, but a good place to start is Safety Wing.
They offer month-to-month payments, no lock-in contracts, and require absolutely no itineraries: that's the exact kind of insurance long-term travellers and digital nomads need.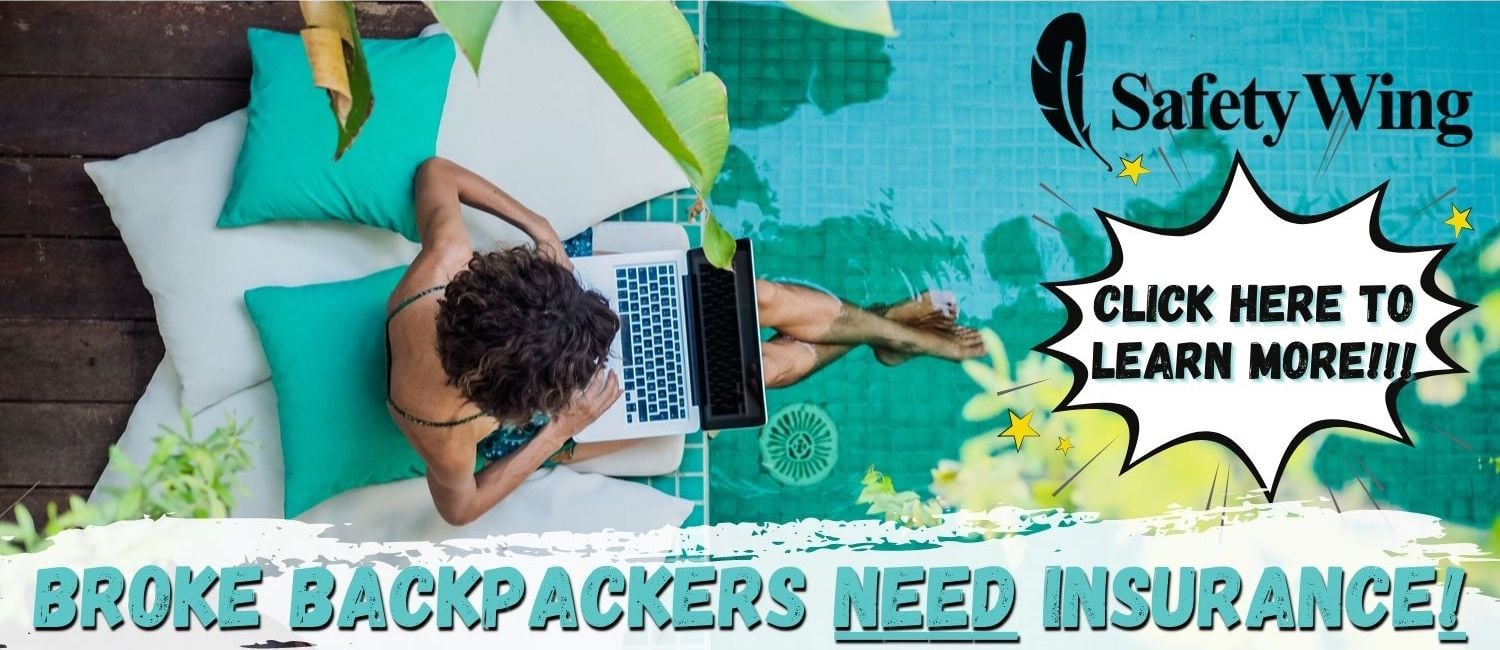 SafetyWing is cheap, easy, and admin-free: just sign up lickety-split so you can get back to it!
Click the button below to learn more about SafetyWing's setup or read our insider review for the full tasty scoop.
Final Thoughts
The city of Rome is located smack bang in the centre of Italy, perfect for exploring in all directions allowing you to visit many of the country's spectacular destinations. Because of this, you can plan a whole heap of these day trips from Rome into your time here.
Each one of these Rome day trips offers a unique and exciting opportunity to experience history, art, culture and of course food unlike anywhere else in the world. If you're in Rome for only a few days make sure you plan at least a ½ day trip to Tivoli and/or Castel Gandolfo. With a few more days to play with we would definitely suggest adding Pompeii and Florence to that list.
Whatever destination you decide, you won't be disappointed! Just be sure to pack properly for Italy and all the different adventures you'll go on.
---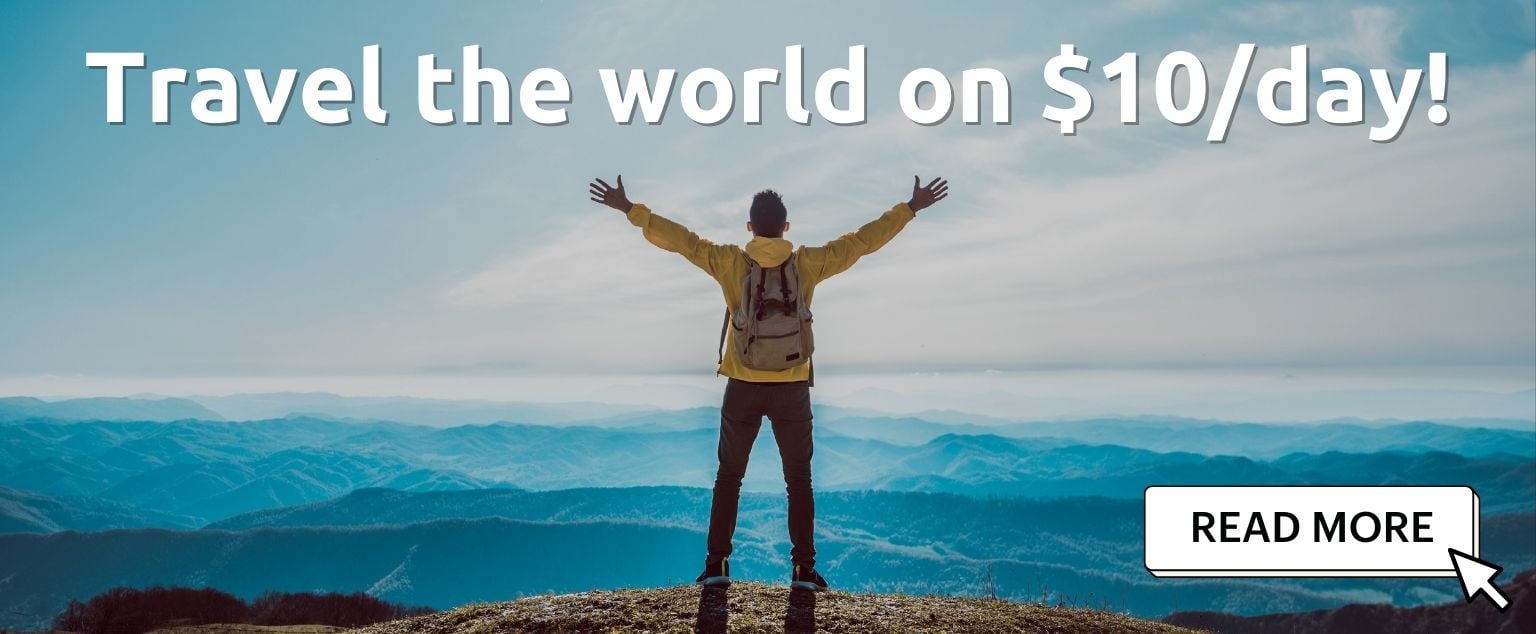 And for transparency's sake, please know that some of the links in our content are affiliate links. That means that if you book your accommodation, buy your gear, or sort your insurance through our link, we earn a small commission (at no extra cost to you). That said, we only link to the gear we trust and never recommend services we don't believe are up to scratch. Again, thank you!