Florence is widely considered to be one of the most beautiful cities in the world. In fact, its beauty has resulted in rumors about 'Florence syndrome'. This describes the dizziness and queasiness that afflicts many tourists when they're confronted with the city's many tourist attractions.
This psychosomatic illness doesn't happen to everyone of course, but it's a good indication of just how amazing the city is. And it should give you an indication of just how many places to visit in Florence are just as incredible as they sound.
Unfortunately, the beauty of Florence is also creating problems for locals and visitors. This relatively small city gets a huge number of tourists in the peak season and outside of it.
This can make it difficult for you to experience the beauty and the spirit of the city. It can even make it hard for you to even glimpse some of the artworks on display because there are so many people in the way!
To overcome this problem, you need to be organized when you travel to this city. By knowing where you're going, the best times to go, and the best ways to see the major attractions you're interested in, you can have the best experience possible.
And to help you do all of that, I've created this guide!
Need a place quick? Here's the best neighbourhood in Florence:
BEST AREA IN FLORENCE
Duomo
Duomo is the historic and geographic center of Florence. It is the most famous neighborhood in the city and is where you'll find iconic landmarks, including the Duomo, Museo Nazionale del Bargello, and Giotto's Campanile.
Places to visit:
Stand in awe of the magnificent Duomo, the Cattedrale di Santa Maria del Fiore.
Santa Maria del Fiore. Climb to the top of the dome and enjoy incredible views out over the city.
Savor delicious sandwiches, paninis and more at I' Girone De' Ghiotti.
These are the BEST Places to Visit in Florence!
Before you get Florence Syndrome, it might be best to get your accommodation sorted while you still have your wits about you. There are many different neighbourhoods to choose from so be sure to check out where to stay in Florence to get the full down on each area.
Now, onto the good stuff…

Unlock Our GREATEST Travel Secrets!
Sign up for our newsletter and get the best travel tips delivered right to your inbox.
#1 – The Duomo – One of the most amazing places in Florence!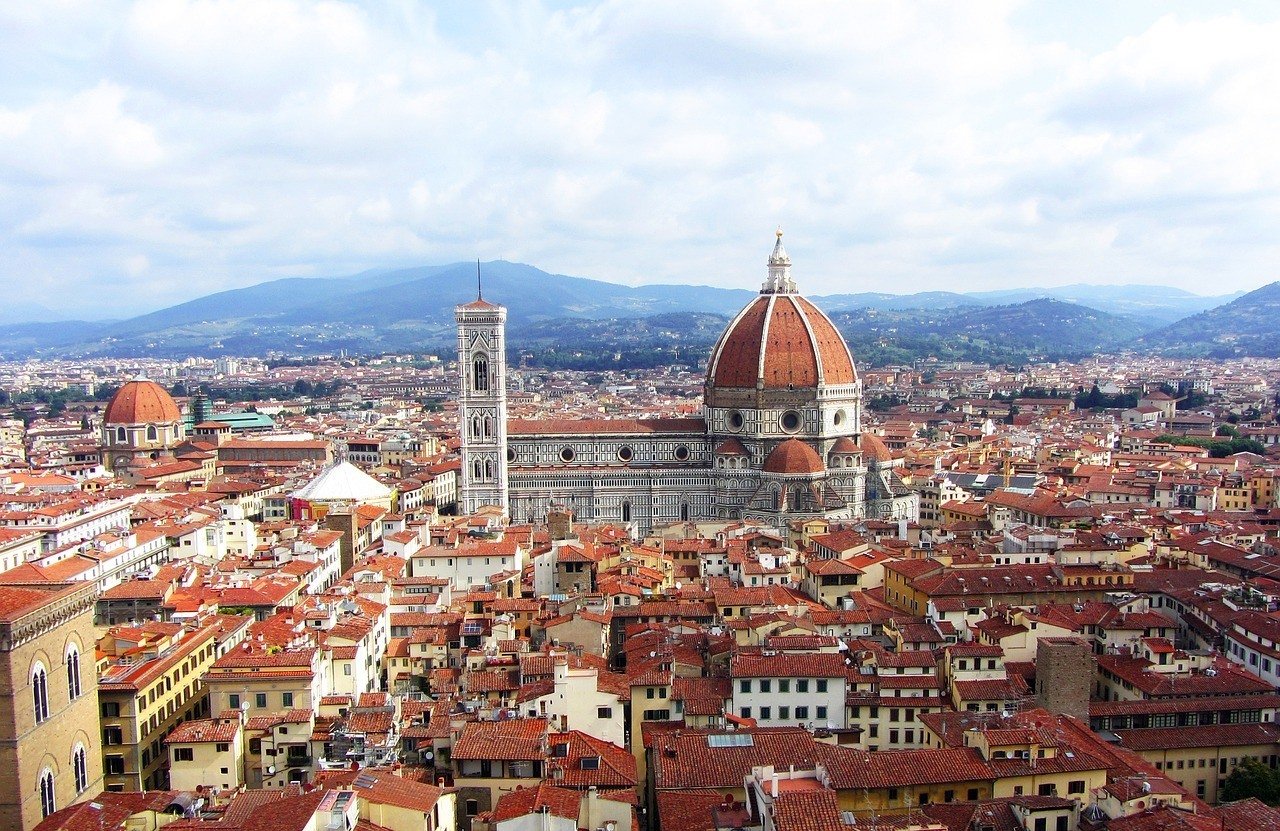 One of the most stunning cathedrals in the world.
Make sure you get lots of photos of yourself in front of this Florence cathedral as it's one of the best-known landmarks in the city.
Why it's so awesome: The Cathedral of Saint Mar of the Flower is better known as the Duomo and it's a famous Florence must-see. The dome at the top was the largest in the world until 1881 and you can climb all the way up the 463 steps to get some amazing views from the top. The building also contains a museum where you can see classical works of art close up.
What to do there: If you have the strength and the fitness, make sure you climb up to the top of the building so you can look out across Florence.
The adjacent bell tower also offers amazing views of the city and the ecclesiastical Renaissance architecture of the Duomo itself, though you'll have to climb a whole new set of stairs to get that view. And make sure you spend some time in the museum afterward to enjoy the artwork of Michelangelo, Donatello, and others.
In case you're interested in learning a bit more about the Doumo and bell tower, and their history, you should think about booking a guided tour. Don't worry, you won't have to stand around for hours while listening to an equally tired guide – this express tour is only going to take 30 min, and it offers the best and most professional guides.
The ticket also includes free access to the Museo della Misericordia afterwards, which showcases some historical artifacts from the renaissance era.
If you have time to spare, you can find many cafes and eateries in the Piazza del Duomo which is the perfect place to stop for an espresso if you're getting tired.
If you're lucky you'll be able to find an Airbnb in Florence with a view of the Duomo from the balcony.
#2 – The Uffizi Gallery in Palazzo Pitti – A great place to visit in Florence if you are traveling solo
A treasure trove of Renaissance art.
Contains pieces by Botticelli as well as other Renaissance masters.
The building itself is architecturally stunning as well as housing incredible art museums.
Why it's so awesome: When you're looking for attractions in Florence, it doesn't get much better than the Uffizi Gallery, the most outstanding art gallery in all of Florence, located inside the Palazzo Pitti.
You can't visit Florence and not take in the Renaissance art, and this is one of the best places in the city to do it. The architecturally significant building contains hundreds of iconic artworks including Botticelli's The Birth of Venus, and you'll need a few hours to see everything.
What to do there: Arrive early in the morning to avoid the crowds and then take your time wandering around the Uffizi Gallery. The Renaissance building, which dates back to the 16th century and contains linear columns and traditional pediments in the classical style, is a perfect match for the priceless pieces of art within.
So, take as many photos as you can so you can remember everything you experience at this prime location.
Insider tip: you can book skip-the-line tickets and enjoy a professionally guided tour, fast access to the gallery, and lots of information about the most beautiful artwork you can find there.
#3 – Mercato Centrale – A must-see for foodies!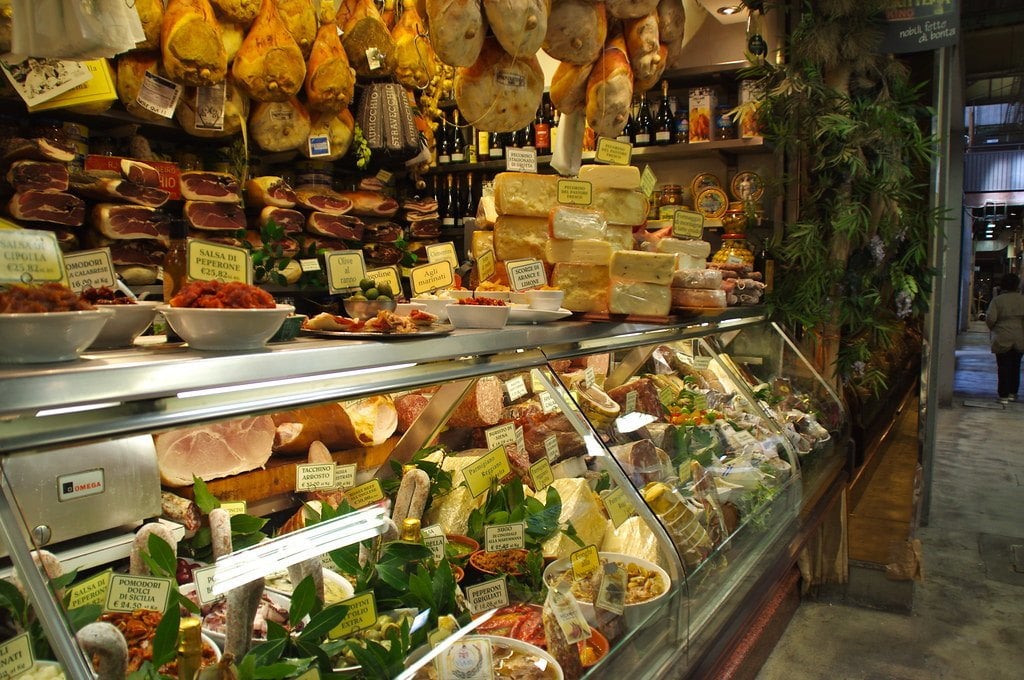 This one of the best places to visit in Florence If you want to avoid the trashier stalls of other locations.
This location is mostly for locals, so the foods are priced a little better.
Why it's so awesome: If you want to try some of the city's amazing food, then you need to shop as the locals do. So, avoid other markets which are thronged with visitors and do your shopping at the local Mercato Centrale. If you're looking for amazing places to eat in Florence, you really can't go past this market!
What to do there: This is where the locals shop so you'll have access to the same wine, fruit, meat, cheese, and fish that the locals eat. The vendors are friendly, and the prices are good and there's also a food court upstairs where you can get a snack or a meal at a decent price.
#4 – The Galleria dell'Accademia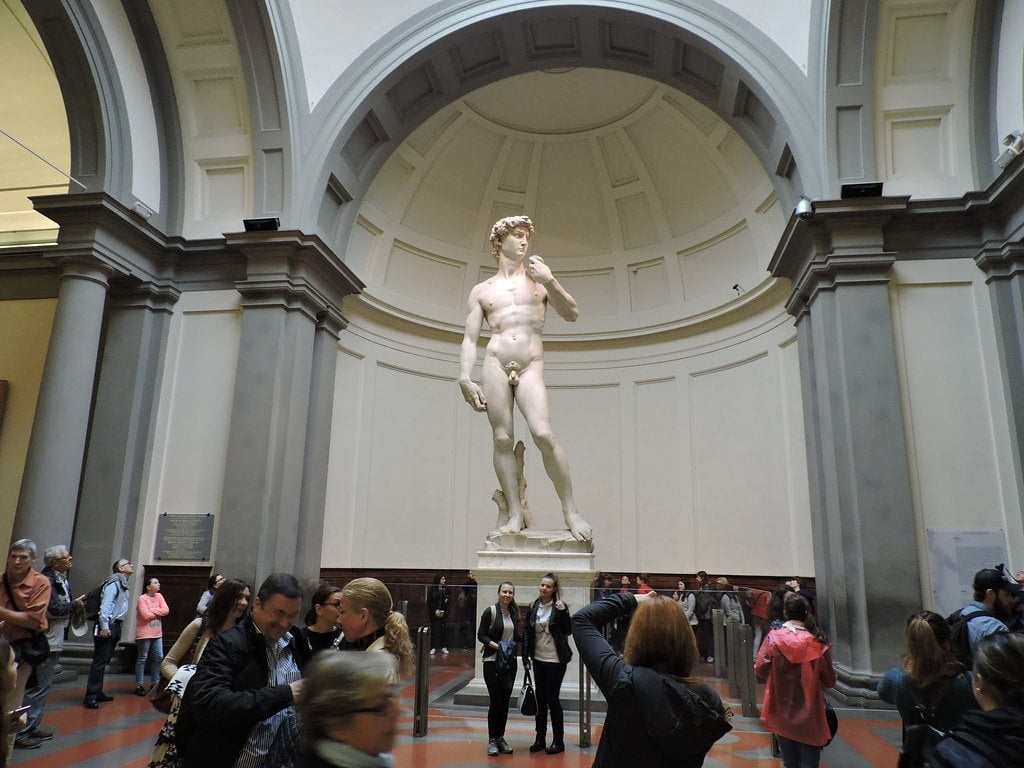 The home of David, perhaps the most famous sculpture in the world.
The lines at this location are crazy, so book online in advance to secure your spot.
Why it's so awesome: This is obviously one of the most famous places in Florence and it's all because of Michelangelo's David. This 17-foot tall statue has become a part of the public's consciousness through movies, books, and images. That's why there is always a huge crowd outside the gallery waiting to get in to see the iconic statue.
What to do there: You definitely want to see this statue, so you need to book ahead. On the website, you can reserve your tickets and your time for a few extra Euros. This makes it a little more expensive, but it's worth it to avoid waiting all day for a quick glimpse of the statue.
You're interested in learning even more about the history behind each piece of art? Then how about you book a guided tour? This tour offers fast access to the gallery too, meaning that you won't have to wait in line to get your tickets. All of the guides are very professional and extremely passionate about their work – you'll enjoy every second of the tour!
#5 – Piazza Santo Spirito – A nice non-touristy place to visit in Florence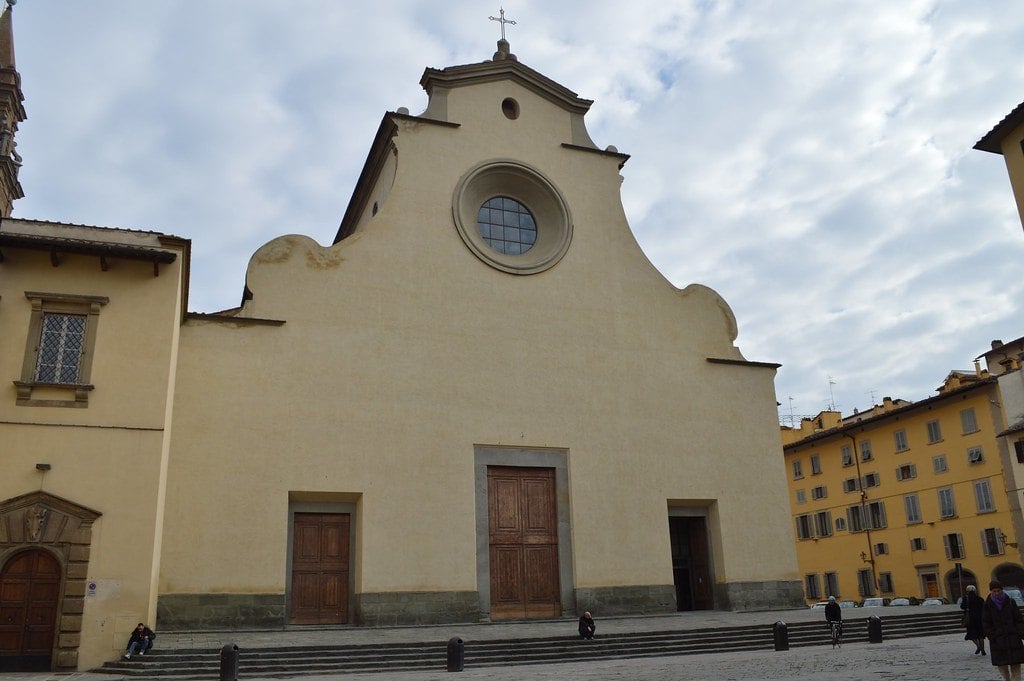 The perfect place to get away from the crowds and experience a little authentic culture.
This is a local district with a distinctly bohemian vibe.
Why it's so awesome: Florence is beautiful, but it can get crowded with tourists. If you want to avoid the crowds and experience the culture outside of artwork and Renaissance buildings, then you need to spend some time across the Arno river in this district. Here you'll see the local people going about their business and enjoying street markets, bars and restaurants that cater only to the locals.
What to do there: You could spend an afternoon or even a whole day in this area just watching the people and taking a break from the stress of the crowded parts of the city.
Explore the shops, bars and restaurants, stake out a table in a café and bask in the quiet, or sit on the steps of the local church and watch the people go by. No matter what you choose to do, this is a great place to spend some time when you're visiting Florence because it's such a contrast to the rest of the city.
#6 – The Boboli Gardens – A nice quiet place to see in Florence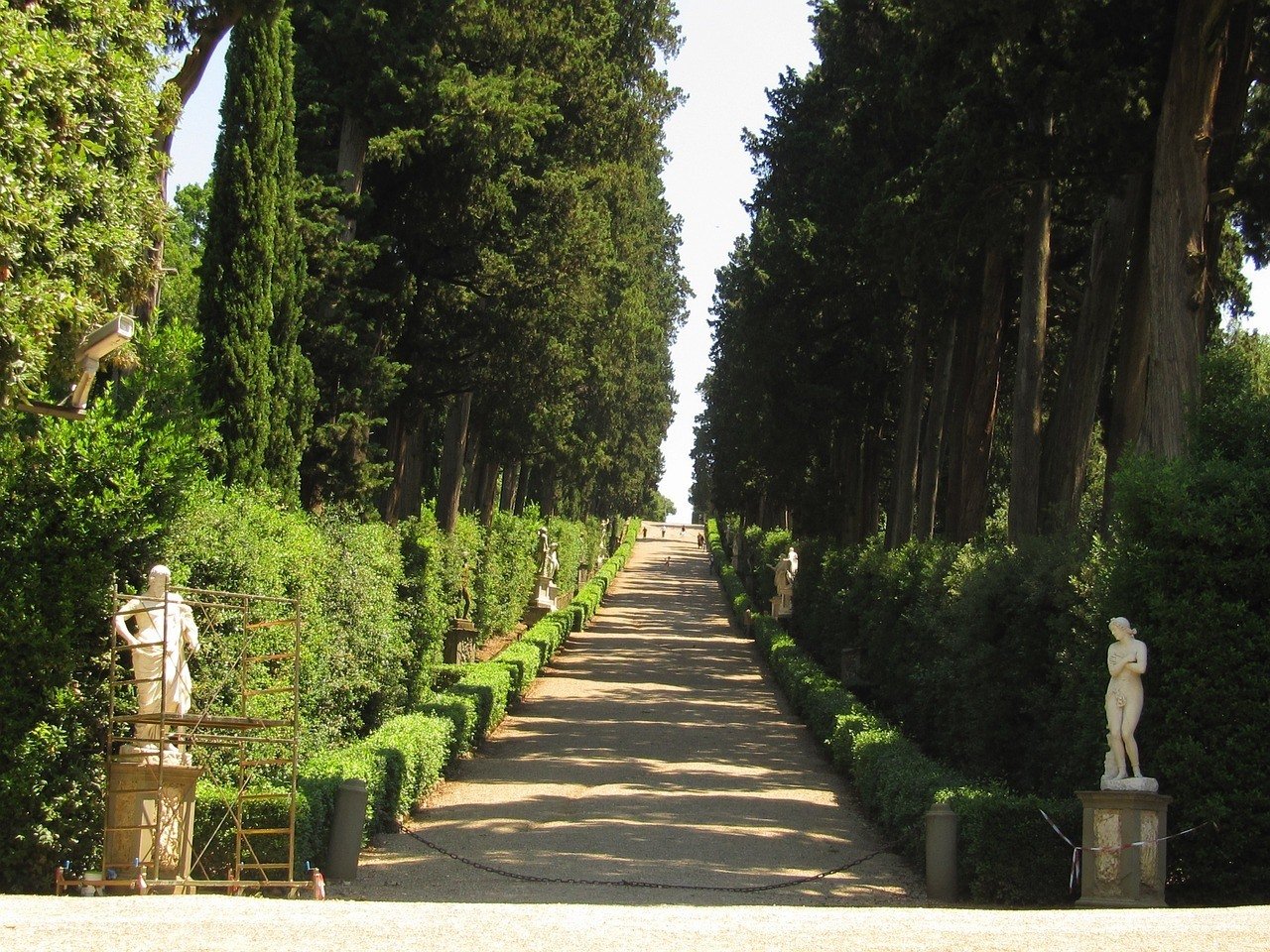 The perfect place to take a break from the city is at

italy's premier gardens, Boboli Gardens

.
A nice, natural place to breathe in some fresh air.
Why it's so awesome: The Boboli Gardens are behind the Pitti Palace and offer awesome natural views. They once belonged to the Medici family but are now a public park that's full of classical and Renaissance sculptures and hidden grottos where you can relax and destress from the rush of the city.
What to do there: When you find yourself getting tired of the crowds, head to the Boboli Gardens for a little restoration. Wander around and check out the sculptures including the Boboli Obelisk from Egypt and check out the grottos as well. The Grotta di Buontalenti is particularly amazing, with a fairy tale feel and appearance that you'll love.
#7 – Ponte Vecchio
One of the most recognizable landmarks in Florence.
Make sure you bring your camera when you take a trip out to this historic bridge.
This is one of the few places in Florence that didn't receive damage in the war, which just adds to its historic value.
Why it's so awesome: The Ponte Vecchio is a bridge that is so beautiful that it's rumored Hitler refused to destroy it despite bombing every other part of the city. This might or might not be true, but the bridge is stunning, and it's held up well through the years. It's built at the narrowest part of the Arno and retains the houses and shops that were built on top of them.
What to do there: This bridge has survived so long because a secret passageway was built through it that links Palazzo Vecchio to Pitti Palace during the times of the Medici family in 1565. Those days are long gone, but you'll still want to walk over the bridge, look in the stalls, and take plenty of pictures. It's a surprisingly beautiful spot, even when it's crowded, so take your time.
#8 – San Miniato al Monte
This is the oldest church in Florence and one of the most popular tourist spots, so expect crowds.
The views from this hilltop church are absolutely panoramic, which makes it a must see when you travel in Florence.
Why it's so awesome: This hilltop church has a charming green and white façade and is home to a treasure trove of art. The chapels themselves are decorated with mosaics and marble floors from the Medieval and Renaissance eras, and a walk through this site will teach you just how well these two styles can go together.
What to do there: When you're trying to decide what to do in Florence, you can't go past a stroll to this church. Take in the views and take lots of pictures of Florence laid out before you like on a postcard. And then spend some time wandering through the church.
If you manage to go in the early evening then you may be able to hear the Benedictine monks celebrating mass with Gregorian chanting, so try and time your visit so you can witness the ceremony.
#9 – The Medici Chapel in Basilica di San Lorenzo – An unknown (but awesome!) place to see in Florence!
Make sure you do your best to explore the underground space where Michelangelo once hid and drew on the walls.
Why it's so awesome: The Medici Chapel in the Basilica di San Lorenzo was designed by Michelangelo for the patron family. It's an elegant, domed mausoleum that's worth seeing, but it's what's underneath it that's really amazing. In 1529 he joined a rebellion against the current Pope and the formidable families that controlled most of Europe. The rebellion was eventually squashed, and the rebels punished except for Michelangelo, who vanished for 3 months.
He eventually emerged after being pardoned by the Pope, and for 500 years his whereabouts for those months were unknown. But in 1976 the museum discovered a small room under the chapel which had Michelangelo's drawings all over the walls. It turned out that he had been down there for 3 months in that tiny and unvented room.
What to do there: The room underneath the chapel is only open periodically because of its fragility. To keep the precious drawings safe, some of which are said to be reproductions of what Michelangelo had painted on the Sistine Chapel, the room has to stay closed and empty most of the time.
But when you visit the Medici Chapel, make sure you ask around and see if the underground room is open, because you might be lucky enough to be there at the right time.
Although you cannot actually stay in this room (because how cool would that be) one of my favourite hostels in Florence is just across the street from this quaint little chapel.
Is This the Best Daypack EVER???
#10 – La Specola Anatomical Collection – A fascinating educational place to visit in Florence
This display is part of the Natural History Museum and houses the biggest collection of wax figures in the world.
There are also some slightly strange examples of taxidermy.
Not too many people see this collection, so you'll be able to enjoy it without the crowds.
Why it's so awesome: When you explore Florence, you absolutely must see this collection. It's the largest collection of wax anatomical figures in the world and the oldest public museum in Europe.
It started as part of the Medici family's private collection and opened in 1775. It contains waxed figures of women with their insides pulled out, which were a favorite of the Marquis de Sade, and Clemente Susini's wax models. These are incredibly rare, fragile figures which can only be seen in a few museums throughout the world.
The human anatomy is quite special to Italy, as it was Leonardo da Vinci who first observed the structure of the human body and the role of each body part's mechanical activity. His detailed drawing of muscles, and his studies of internal organs, are the foundations of what we know about the human anatomy.
If you find this interesting, the Leonardo da Vinci museum is just a short walk away from the Duomo and is an interesting 30-minute activity.
What to do there: This is a slightly odd museum that probably isn't appropriate for children or anyone who's particularly sensitive. This museum isn't usually very busy, so take the time to see the wax anatomical Venuses and its zoological collection. You can only see this collection by appointment, so make sure you call ahead and book your place.
#11 – Museo Opificio delle Pietre Dure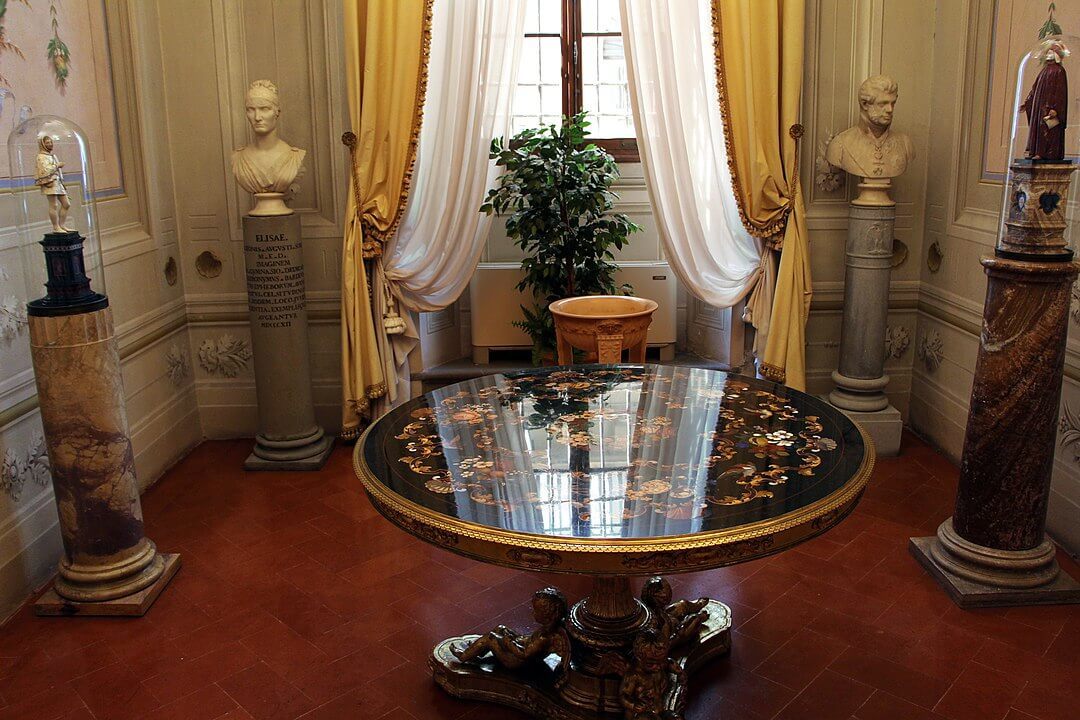 A quiet and oddly beautiful display that uses the natural variegation in precious stones to create an image.
If you're looking for some quiet Florence vacation ideas, this is the perfect display.
Why it's so awesome: This museum is dedicated to the art of assembling stone veneers to make an image using the natural varieties in the semi-precious stones. This location is the Italian Ministry for Cultural Heritage's center for this mostly forgotten but fascinating art. Some of the created pieces are quite small, but you'll also find bigger displays such as the malachite fireplace.
What to do there: This is an often-overlooked museum, which means you can escape the crowds and really explore this intricate artwork.
Check out the displays of stone cutting, the historical tools that were once used for the work, and the stone displays that show just how widely the colors and shapes can vary from one stone to the next.
Other than that, just wander around and see what catches your eyes! It's an astonishing and understated display that deserves more attention than it gets.
#12 – Stibbert Museum
The best place to visit in Florence if you're interested in medieval weaponry and armor!
A truly astonishing collection that stands as evidence of one man's fascination with history.
Why it's so awesome: In the 1800s, Frederich Stibbert was born to privilege and wealth and inherited a fortune from his grandfather. Instead of going to work after he inherited at 21, he spent the rest of his life accumulating armour and weaponry from all over the world.
His collection was originally held in his home but eventually overflowed the villa, necessitating its expansion. When he died, the collection was passed on to the city of Florence and opened to the public.
What to do there: This is a truly astonishing collection and it will be a big hit amongst anyone who's interested in medieval weaponry and armour. You'll be able to see plate armour surrounded by paintings by Botticelli and Brueghel as well as samurai armour and weapons.
Don't miss the Cavalcade room, which boasts fully armoured knights and their steeds. Insider tip: book your tickets online and skip the queue!
Small Pack Problems? 😉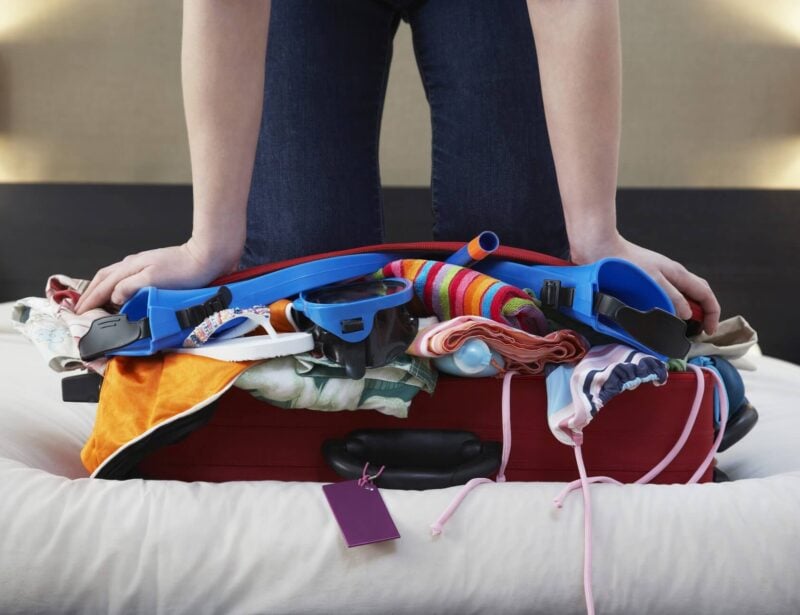 My missus travels with all her clothes in ziplock bags: don't be like my missus. UP YOUR PACKING GAME!
Packing cubes for the globetrotters and compression sacks for the real adventurers – these babies are a traveller's best kept secret. They organise yo' packing and minimise its volume too so you can pack MORE.
Or, y'know… you can stick to ziplock bags.
View Our Fave Cubes
Or Check Out the Sacks!
#13 – Platform 16 Holocaust Deportation Memorials
When you're visiting Florence, it's easy to forget the darker history of the area, but this display will remind you.
A sobering display that's a sharp contrast to the beauty all around you.
There is also a second memorial in the area to other citizens of Florence who were sent to the camps for political reasons.
Why it's so awesome: During the Second World War, Florence's Jews were deported from the city. Out of the 243 who were cast out, only 13 returned at the end of the war. The Santa Maria Novella station remembers these crimes with a striking memorial sculpture and plague.
This is one of the best places to visit in Florence when you've become too immersed in the ancient past and want to remember that it isn't all amazing artworks and beauty.
What to do there: This sculpture honors the Jewish people and Italian citizens who were transported from platform 16 to Nazi concentration camps. The memorial is a sobering one, especially surrounded by all the beauty of Florence, and the events it represents deserve recognition and remembrance.
#14 – The Piazzale Michelangelo
One of the best places in the city for amazing views.
There are always crowds in this area, so arrive early if you want to see it before everyone else gets there.
Why it's so awesome: Piazzale Michelangelo is across the Arno river in the Oltrarno district and is a popular tourist spot, which is why it's thronged with tourists, buskers and stalls selling souvenirs. But it's worth the crowds because it's one of the hotspots in Florence for amazing views of the entire city.
What to do there: Wander around the area and people watch first. You'll see an amazing array of tourists, locals and stalls. But afterwards, take your camera and grab a good spot to take some pictures. You'll see all the way from the Duomo to the Arnolfo Tower and the Uffizi, so take as many pictures as you need to capture the scene.
#15 – Santa Croce – One of the most underrated places to see in Florence
This is a working-class neighborhood where you can get a taste of how the locals live.
You won't see many tourists in this area, so just enjoy the relaxed vibe of P

iazza di Santa Croce

.
Why it's so awesome: Florence is beautiful, but the crowds can be overwhelming. When you need a little break, go across to Santa Croce which is a little way west from the historic center. The streets are quiet and filled with good restaurants, cafes and shops that cater to the locals, and you'll probably eat one of your best meals in this area.
What to do there: When you're trying to decide what to do in Florence, a visit to the areas where the locals live should be on your list. Wander the streets and try the cafes and restaurants, explore the shops, and stay late for some amazing nightlife. There are also several antiquarian stalls and food markets in the Piazza Ghiberti that you should check out.
#16 – Piazza della Signoria
Piazza della Signoria

is the social center of the city and it has been since ancient times.
There are several amazing tourist attractions in this area that you should see, but the square itself is worth spending some time in.
There are always a lot of tourists in this area, so expect crowds!
Why it's so awesome: Piazza della Signoria has been the city's center since the time of the Roman's, which is why it's one of the most famous places in Florence. It also contains tourist attractions like the Neptune Fountain, Palazzo Vecchio, and the Loggia dei Lanzi, but the restaurants and cafes in the area are amazing as well.
What to do there: You'll need to arrive early to this Florence must-see if you want to grab a table at one of the cafes or restaurants. Make sure you see the fountain and spend some time exploring the Loggia dei Lanzi, which is an outdoor sculpture gallery. It contains some amazing pieces such as Benvenuto Cellini's Perseus with the Head of the Medusa.

Our GREATEST Travel Secrets…
Pop your email here & get the original Broke Backpacker Bible for FREE.
#17 – Santa Maria Novella – A great place to see in Florence if you love architecture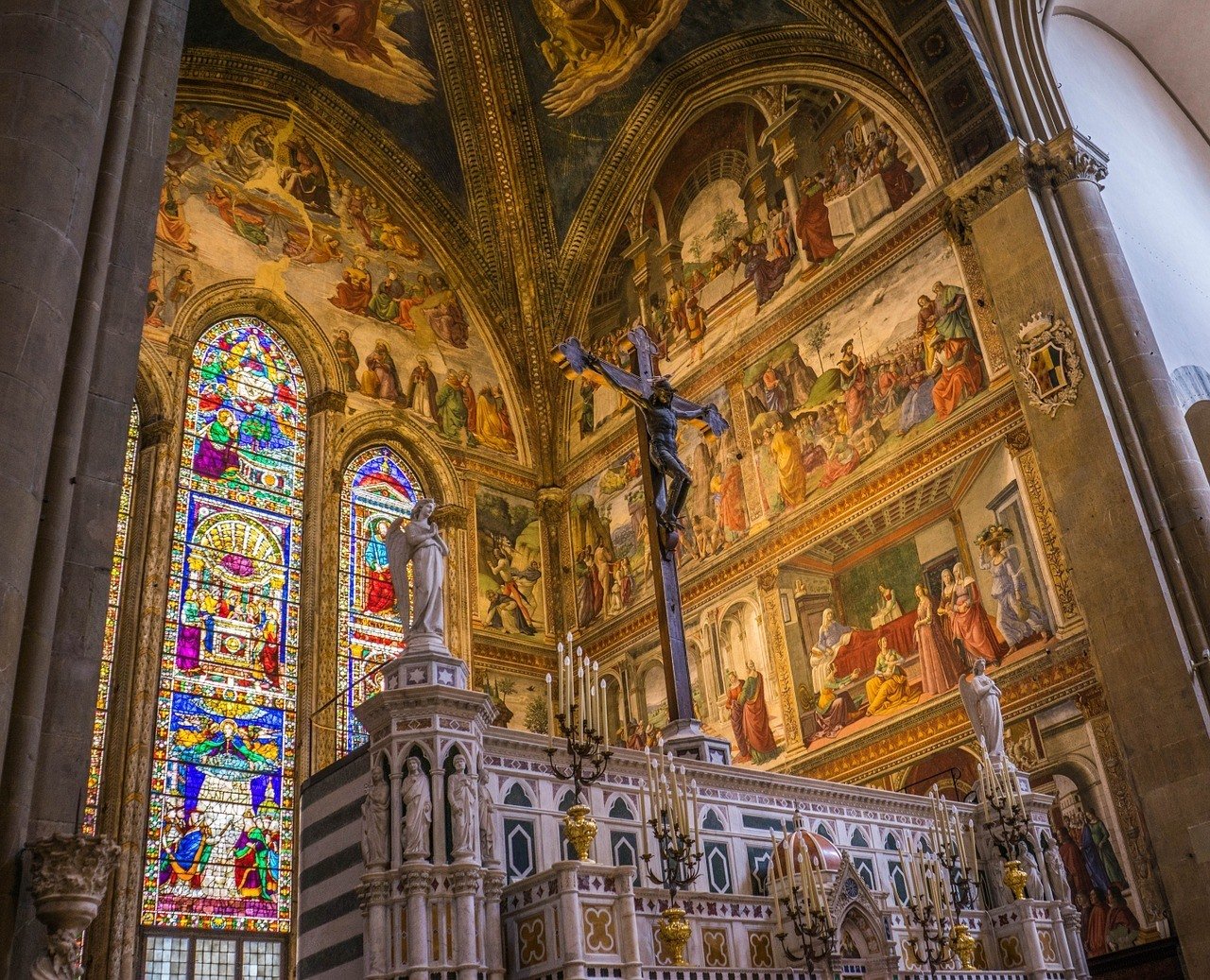 A Dominican church that's quite different to other examples from around the same time.
This church is an architectural gem and shows just how dedicated the city was to religion in the past.
Why it's so awesome: There are a lot of beautiful churches in Florence, but this one is unusual. Santa Maria Novella or The Spanish Chapel as it's otherwise known, is a Dominican church with the same striped façade of marble as other examples, but the design is quite different. Whoever created this church was a master of design, and their artistry continues all the way inside, which is what makes this church special.
What to do there: If you enjoy art and architecture, then take the time to enjoy this example of both. The inside is lined with some of the city's most amazing Andrea di Bonaiuto's frescoes, including examples from masters like Giotto, Lippi, Paolo Uccello and Andrea di Bonaiuto. The church also has an interesting little pharmacy attached, where you can buy herbal balms and floral lotions to take home with you as a souvenir! Make sure to get the audio guide so you know what you're looking at.
#18 – Giotto's Campanile – One of Florence's coolest historical sites!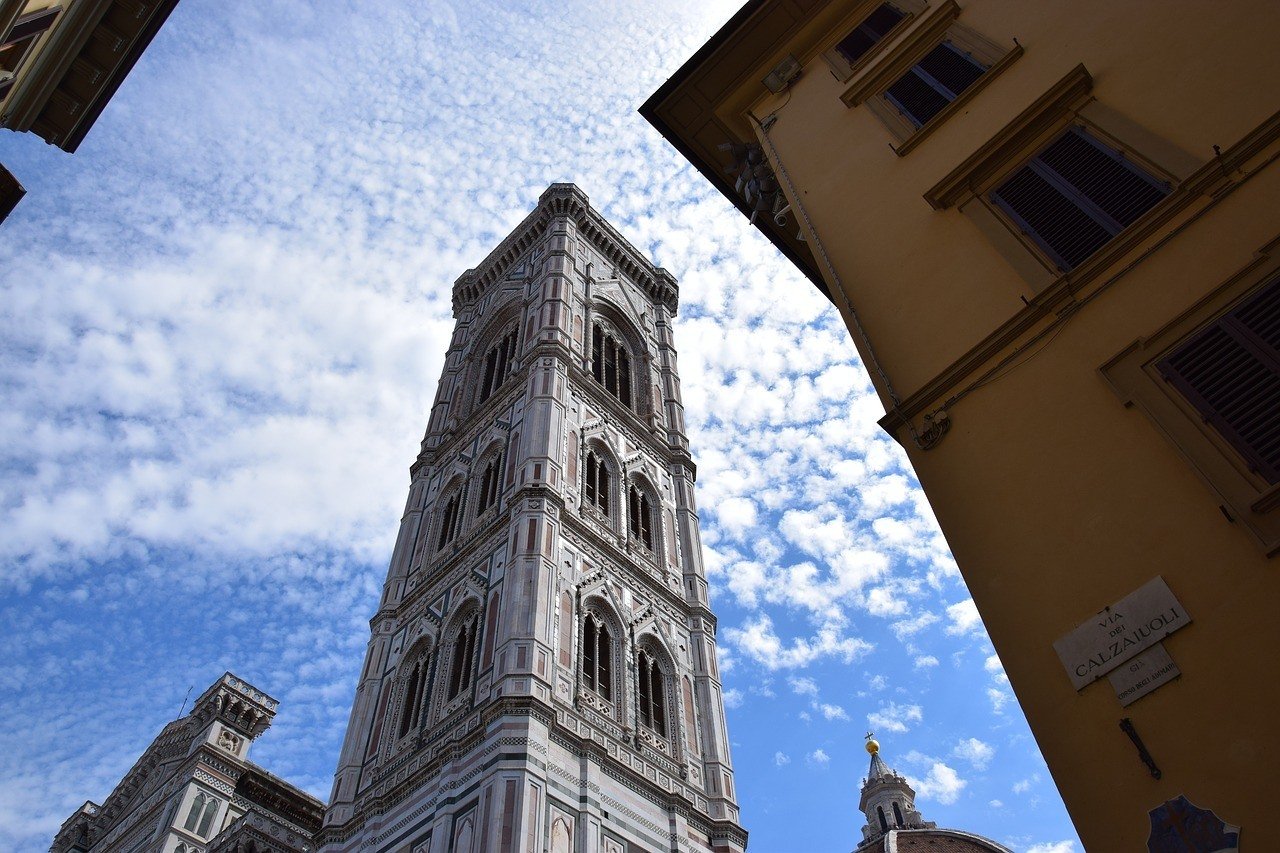 A masterpiece of Gothic architecture.
This building is close to the Duomo and is so astonishing that it must be on your Florence itinerary.
Make sure you take your camera with you to this site, because you'll be able to get amazing photos of the city and other landmarks.
Why it's so awesome: This tower was built in 1359 by the famous artist Giotto and finished by Talenti after Giotto's death in 1343. It's a masterpiece of Renaissance art and features marble decorations in green and pink as well as sculptures, artwork, and panels both inside and outside of the building.
What to do there: The tower is often considered to be part of the Duomo but is a separate building. It has five levels for you to explore as well as so much beautiful artwork inside and out that you'll wear yourself out taking pictures!
You should also make sure that you climb the steps because at the top of the tower you'll be treated to amazing views of the city and of the Duomo.
Get insured for your trip to Florence!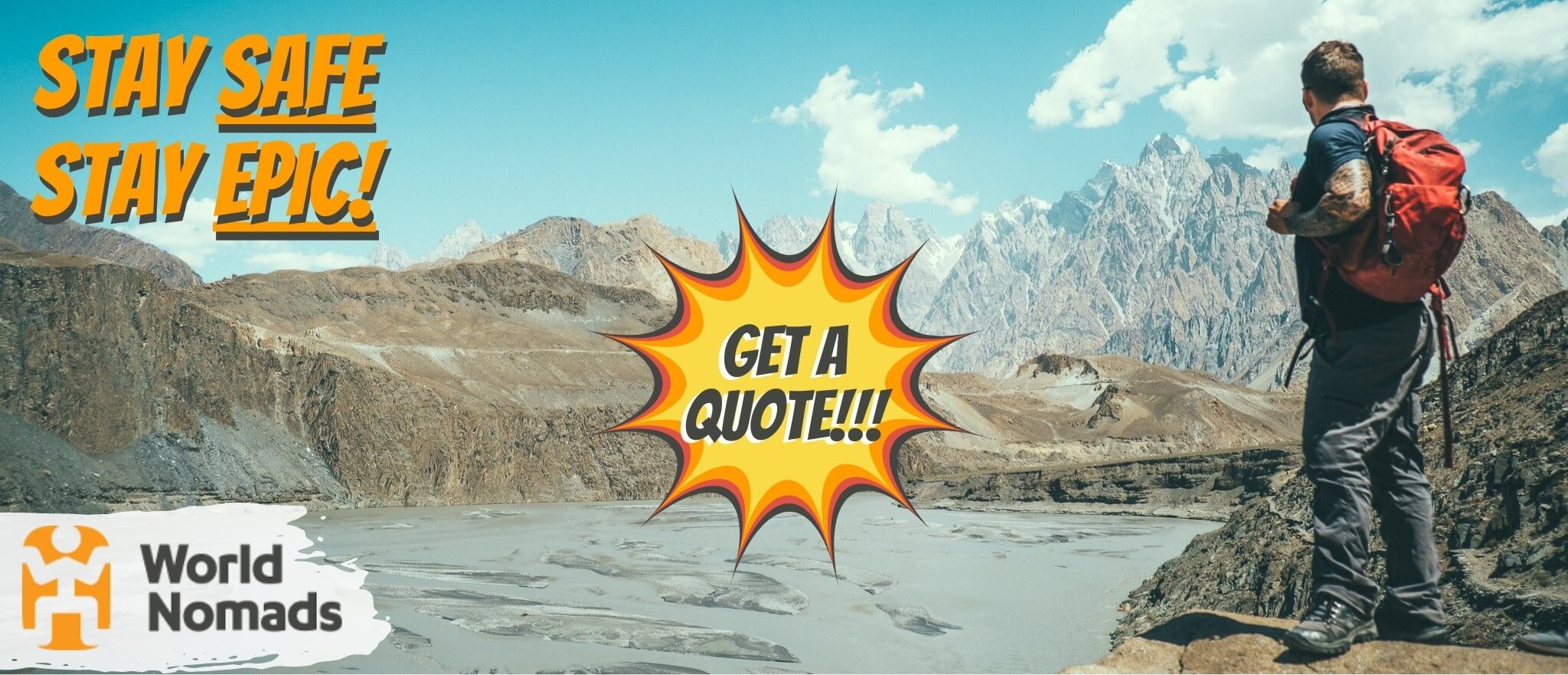 World Nomads' mission is to support and encourage travellers to explore their boundaries. They offer simple & flexible travel insurance, and safety advice to help you travel confidently.
They've been doing it since 2002 – protecting, connecting, and inspiring independent travellers just like you.
Get a quote below or read our in-depth review!
World Nomads provides travel insurance for travelers in over 100 countries. As an affiliate, we receive a fee when you get a quote from World Nomads using this link. We do not represent World Nomads. This is information only and not a recommendation to buy travel insurance.
FAQ on the Best Places to Visit in Florence
Find out what people want to know about the best places to visit in Florence
Final Thoughts on the Coolest Places to Visit in Florence
Florence is a beautiful, historical city that is worth visiting, even if it does suffer from some pretty horrendous crowding.
Don't let this put you off visiting the city because it contains some of the most beautiful tourist attractions and artworks in the world.
Instead, know what you want to see before you get there and plan your trip carefully to avoid the crowds as much as possible.
With my easy guide, you'll be able to identify the best ways to see the most amazing places to visit in Florence without the aggravation or stress of standing in line for hours at a time. Want more Tuscan goodness, check out the day trips from Florence.
If you want to make sure to visit Florence but you're pushed for time, why not consider a day trip from Rome.
---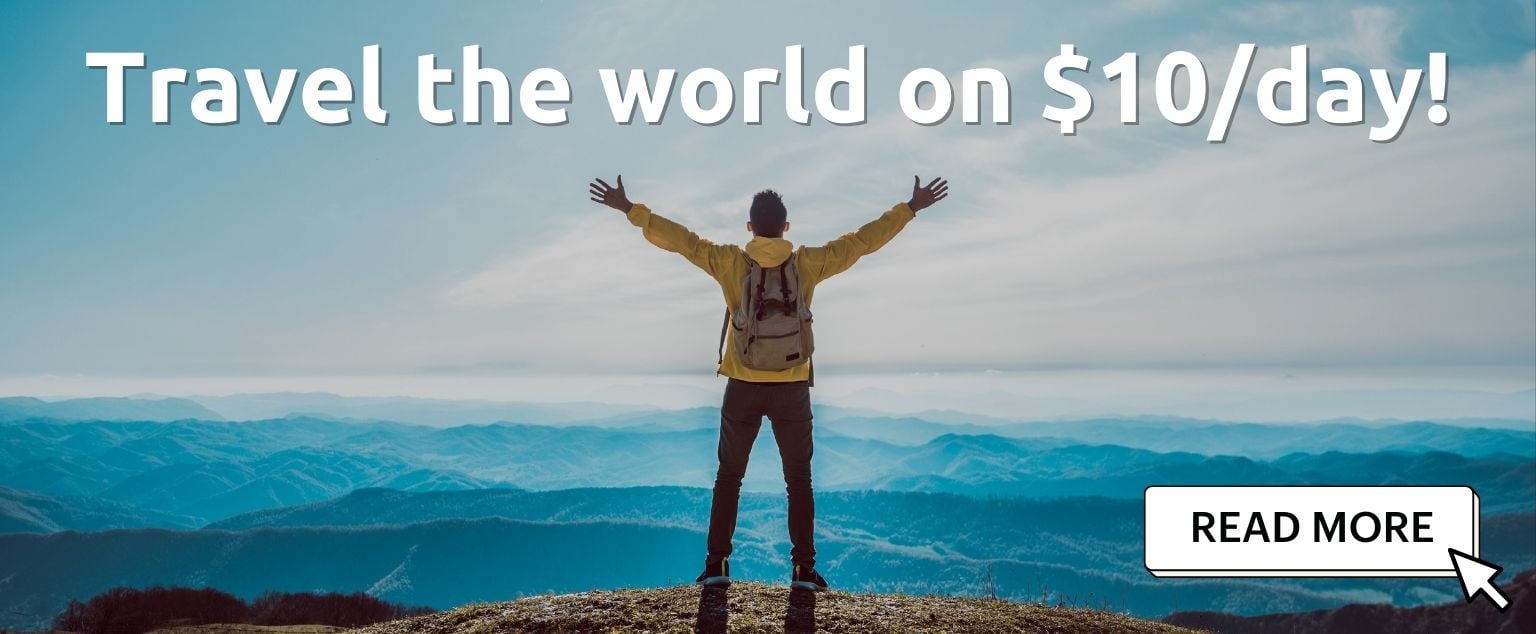 And for transparency's sake, please know that some of the links in our content are affiliate links. That means that if you book your accommodation, buy your gear, or sort your insurance through our link, we earn a small commission (at no extra cost to you). That said, we only link to the gear we trust and never recommend services we don't believe are up to scratch. Again, thank you!