The most populous city of Tuscany, Florence is a dream European destination for a lot of travelers.
But with high demand comes high cost – and Florence isn't cheap! Staying in this Italian gem can really add up, which is exactly why we made this list of the 5 best hostels in Florence.
We've gone through and done the research so you don't have to. We've taken the highest reviewed youth hostels Florence has to offer and delivered them into one tasty package for you.
And to take it a step further – we've organized the hostels by YOUR needs. So whatever it is you are looking to do in Florence, be it party, make friends, get some work done or just save some money on a cheap bed, our list has got you covered.
With the help of this list of the best hostels in Florence, you'll be able to pick out exactly where you want to stay so you can book your hostel quickly, and enjoy this majestic European city.
Quick Answer: The Best Youth Hostels in Florence
Learn more about the best areas to stay in Florence by watching the video below!
What to Expect from the Best Hostel in Florence?
The highest reviewed youth hostels Florence are all well located, and many of Florence's best hostels are located in the city center, helping you to save money on transportation costs. Even the pricier pads are within walking distance of most major attractions, though, naturally, the best cheap hostels in Florence will help you cut costs further.
Conveniently split into different categories, you can find the best hostels for couples in Florence, the ideal place for a night of partying, the best Florence youth hostel for solo travelers, and more.
Top 5 Hostels in Florence
With so many choices, picking only 5 was difficult, so we took all the hostels in Florence with the highest reviews, and separated them to meet your personal travel needs. There's a little something for everybody!
1. Overall Best Hostel in Florence – Plus Florence
Swimming Pool
Laundry Facilities
Loaded with cool facilities, including an onsite restaurant/bar, a swimming pool, a gym, and heaps of places to mingle and chill, Plus Florence is our choice for the overall best hostel in Florence in 2020, and the best party hostel in Florence. Located close to Santa Maria Novella train station, the friendly hostel is within walking distance of the center of Florence. Prices are low and the hostel has free Wi-Fi, a pool table, and a Wii. In addition to dorms (mixed and ladies only) the hostel has a selection of private rooms too. With laundry facilities, luggage storage, round-the-clock security, an ATM, and a tour desk, what more could you wish for?!
2. The Best Party Hostel in Florence – Youth Meeting Home
Bike Parking
24-Hour Security
The best party hostel in Florence, Youth Meeting Home is a lively backpackers' hostel for travellers aged from 18 to 35. There's a free sangria party every Friday and Saturday evening and the hostel is close to the hottest clubs and bars in Florence. Don't worry about navigating ladders when tipsy—there are no bunk beds here! There's a full kitchen where you can cook your hangover cure, though do note that you need to be out of the hostel each day between 10am and 4pm for cleaning.
3. Best Hostel for Solo Travelers in Florence – Archi Rossi Hostel
Laundry Facilities
Tour Desk
The best hostel for solo travellers in Florence, Archi Rossi Hostel is an arty hostel in the centre of Florence. Meet new pals, see the sights, and learn more about Florence on the daily free walking tours, and bond with others in the garden. Don't forget to fill your water bottle for free before heading out exploring. Breakfast is free and dinners are cheap. Laundry facilities help you to stay looking your best. Wi-Fi is free too, and there are dorms and private rooms to suit most preferences at this Florence backpackers hostel.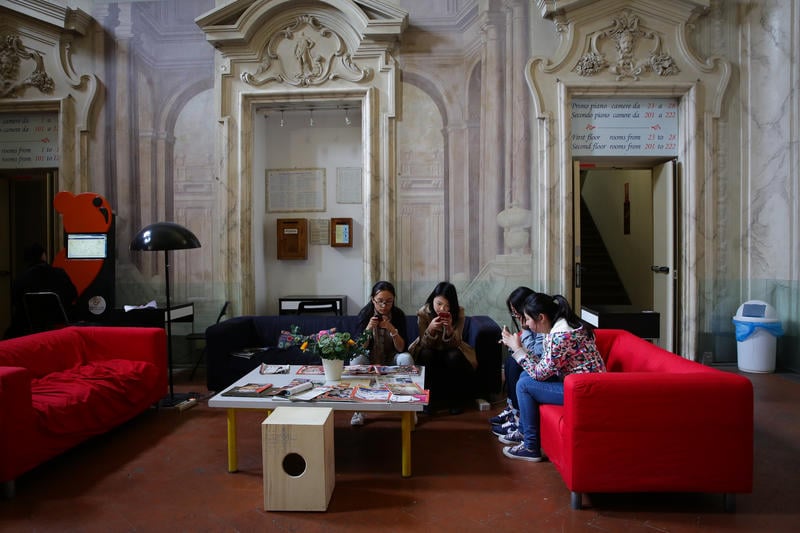 Restaurant-Bar
Bike Parking
The best cheap hostel in Florence, Youth Hostel Villa Camerata has a range of single-sex dorms and private rooms. Wake up to a free breakfast each morning, grab a free city map, and head out to explore the best of Florence. Close to public transportation connections, the hostel is housed within a grand historic villa that sits in a lovely botanic garden. A tour desk, laundry facilities, a book exchange, and a common room, are among the hostel's convenient facilities. Do note that rooms are closed during the day and that the cheapest rates are only available for HI members; other guests can still enjoy budget prices, but must pay a small extra amount per day.
5. Best Hostel for Digital Nomads in Florence – Hostel 7 Santi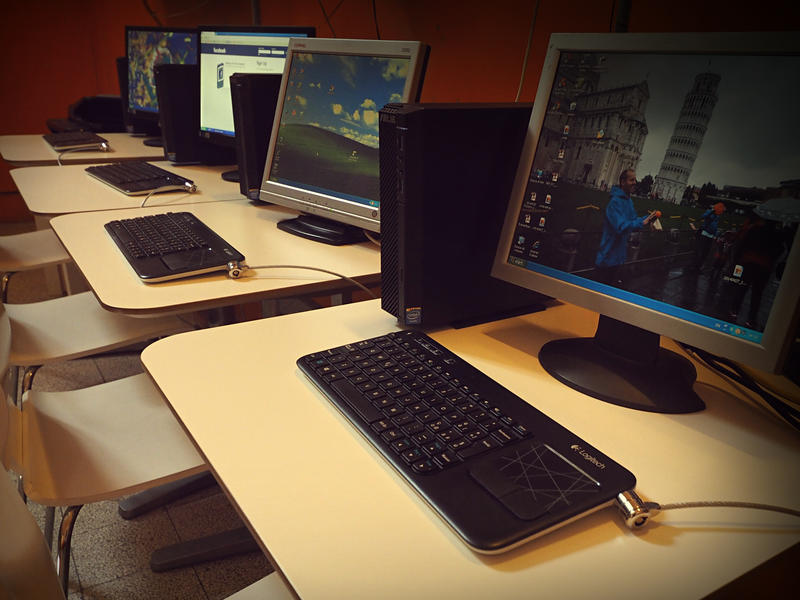 Laundry Facilities
Elevator
A huge hostel with heaps of facilities, Hostel 7 Santi is our winner when it comes to the best hostel for digital nomads in Florence. As well as free Wi-Fi and plenty of quiet spots to get your head down and concentrate, the hostel has several computers that guests can use. There are also meeting rooms, ideal if you're planning to combine networking and sightseeing. Located a little outside of the centre of Florence, the city is easy to reach by a ten-minute bus ride. An onsite restaurant-bar is perfect for mingling, and other features include a common room, terrace, and laundry facilities. Once you've booked your stay, plan the rest of your trip using our Florence travel guide!
Things DO go missing sometimes…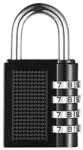 Psst! Heading to a hostel? Don't forget to pack a padlock! It's well worth having one so you can secure your locker and protect your stuff!
More of the Best Hostels in Florence
Here are 15 more of the best hostels in Florence, including a couple that are close to hand but in the beautiful Tuscan countryside.
More Cheap Hostels in Florence – Emerald Palace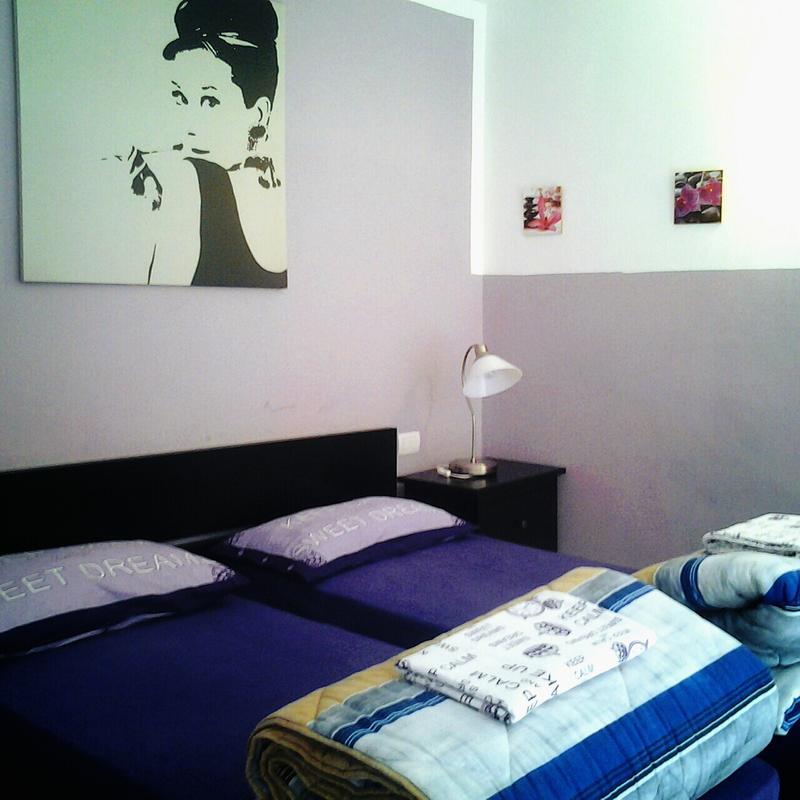 Laundry Facilities
Bike Parking
A recommended hostel in Florence, close to the train station, Emerald Palace has an onsite café where you can re-energise and chat with new friends, as well as a sunny outside terrace and an indoor common room. As with many youth hostels in Florence, there is a lockout period from 11am until 2pm for cleaning. Lockers are provided for your safety, a tour desk helps you make the most of your stay in Tuscany, and there's free Wi-Fi.
24-Hour Security
Tour Desk
A peaceful pad in the heart of Florence, and just a short walk from the main train station, Noble Art Hostel is an attractive central base with private rooms for three or four. Some rooms are en-suite while others share bathrooms. You can easily book a range of Tuscany tours onsite. Round-the-clock security adds to your peace of mind and there are luggage storage facilities.
A top hostel for couples in Florence, WoW Florence Hostel has some of the best double rooms and terrific facilities where you can meet other travellers or chill out as a double act. The vibrant lounge has comfy seats, a TV, board games, and a PlayStation, and there's also a lovely terrace if you prefer to relax outdoors. There are self-catering and laundry facilities for complete convenience. Housekeeping services keep the hostel clean and looking neat and tidy.
Best Hostel with a Private Room in Florence – Leonardo House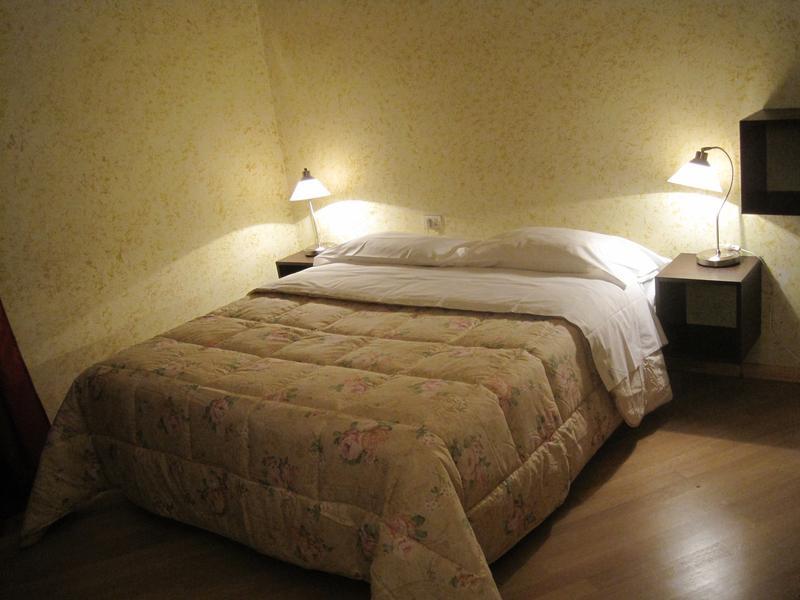 A warm and welcoming youth hostel in Florence, Leonardo House is close to the main train station and just a hop skip and a jump from famous sights such as the Duomo and the Uffizi Gallery. Although the hostel only has private rooms it's a great central base for couples and friends who are down to book a few rooms between the group. Wi-Fi is free and there's space to park bikes.
Laundry Facilities
Tour Desk
A recommended hostel in Florence, the award-winning Hostel Gallo d'Oro is within walking distance of Florence's major attractions. The vibe is peaceful and relaxed and the friendly members of staff are always ready to offer tips and tricks to help you have the best time discovering Florence. A filling breakfast and Wi-Fi are free and you can stay fresh with the laundry facilities.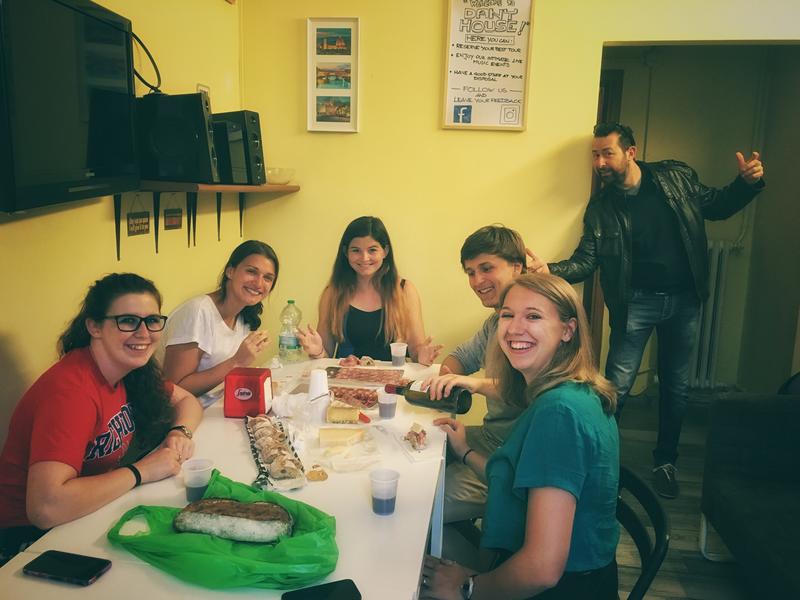 The colourful dorms and friendly members of staff members at Dany House Hostel are sure to make you smile. The centrally located Florence backpackers youth hostel is within an easy walking distance of major sights and the train station. The common room is the ideal place to kick back and chill at the end of each day, challenging pals old and new to a PlayStation duel, relaxing in front of the TV, or trading travelling tales.
The BEST Travel Backpack?!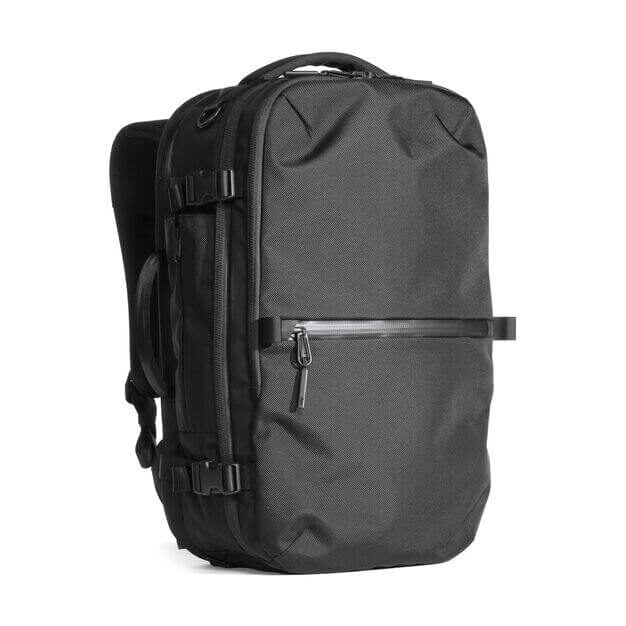 Pssssst! Not picked the perfect travel backpack yet? The Broke Backpacker team has tried out over thirty backpacks this year! Our favourite travel backpack is the Aer Travel Pack 2.
View on AER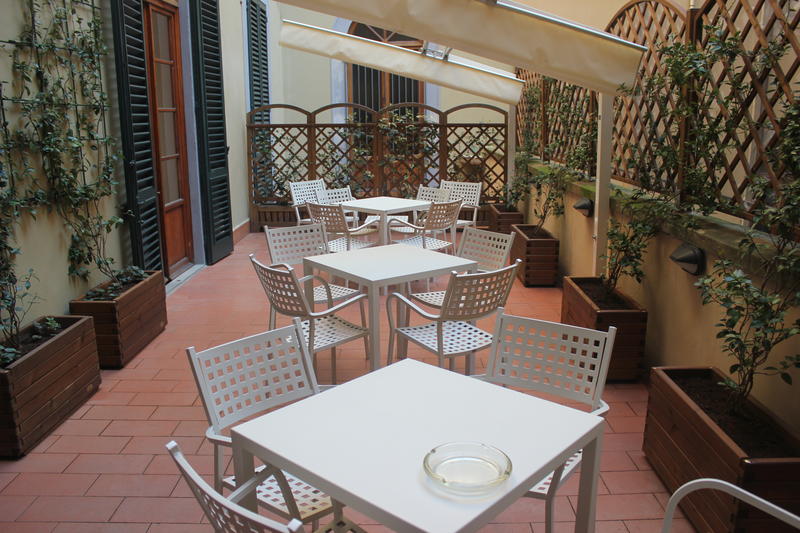 Luggage Storage
Book Exchange
A laid-back top hostel in Florence, Academy Hostel is a great place for travellers to meet and share stories, be inspired, and plan adventures. It's all about the chill factor here—it's definitely not a place for party animals. The common room has cable TV and a PlayStation, and free Wi-Fi is available throughout the property. There's a free-to-use computer too if you don't have your own mobile devices. Guests are required to be out and about during the day while the hostel is cleaned. The free breakfast helps you get geared up for the day ahead.
Laundry Facilities
Bike Hire
A recommended youth hostel in Florence for solo travellers and groups, Tourist House Santa Croce has mixed and female-only dorms for four as well as varied private rooms. In a lively location right next to a bar, there are plenty of places to have fun with your new buds. Rent bicycles or book tours to explore Florence and its surroundings with ease. There are self catering facilities to help keep costs down, and the common room is a great place to mingle and chill.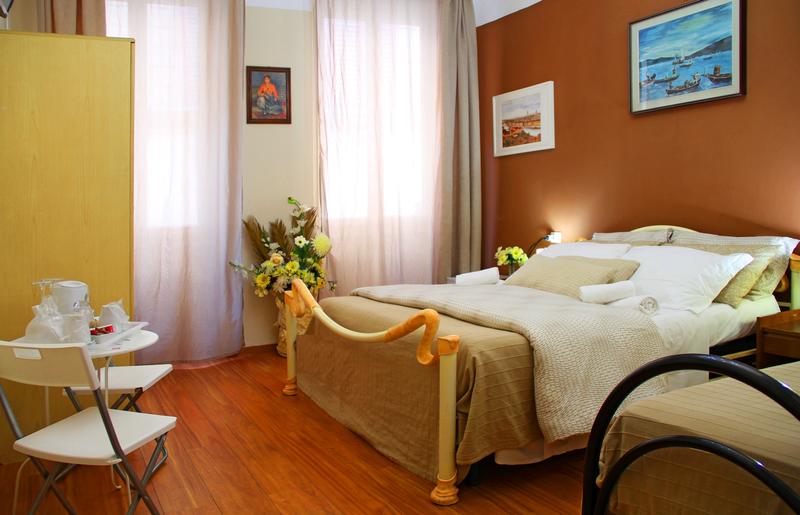 24-Hour Security
Luggage Storage
As the name suggests, Backpackers Florence Central is a centrally located Florence backpackers hostel, close to key attractions and activities and within easy reach of public transportation. There are mixed dorms for five as well as private rooms to accommodate between one and five. All rooms have their own bathroom. Bursts of colour help to create a cheerful vibe. Wi-Fi is free and you can enjoy discount in several nearby eateries.
Want to save the world?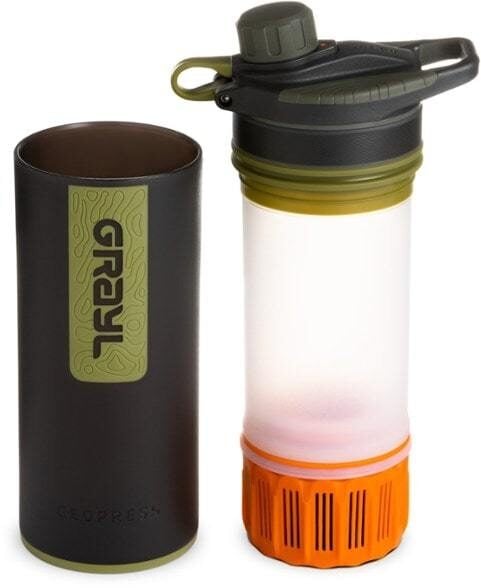 Single-use plastic bottles are a huge threat to Marine Life – Be a part of the solution and travel with a filter water bottle.
The GRAYL GEOPRESS water bottle is the ONLY all-in-one filter water bottle setup you'll need. Whether you need to purify the water from a hostel sink in Kathmandu or a stream trickle in the Andes, the Geopress has got you covered.
Read our full review of the GRAYL GEOPRESS!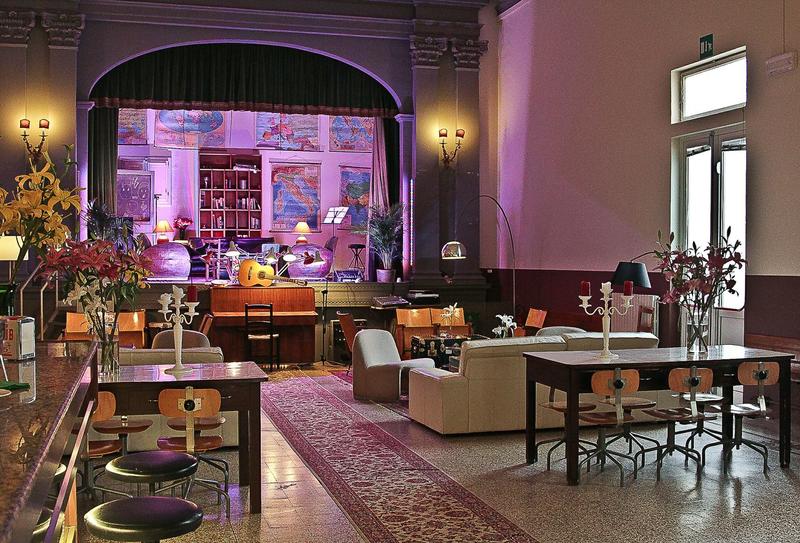 Café-Bar
Laundry Facilities
A top hostel in Florence for creative and artistic travellers, Tasso Hostel is situated in a buzzing little area of traditional eateries, bars, and artisan workshops. The large lounge is a top place to socialise with others and relax after a busy day of sightseeing, and the garden lets you soak up the rays and chill outdoors. The weekend parties are pumping and the youth hostel sometimes arranges diverse events. A kitchen, laundry facilities, lockers, and free Wi-Fi add to the great experience.
Lockers
Laundry Facilities
An intimate youth hostel in Florence with friendly and knowledgeable members of staff, David Inn has mixed dorms for four and six. Lockers and 24-hour security add to your peace of mind. There are free-to-use computers, free Wi-Fi, and faxing services, and other handy features include laundry facilities, luggage storage, and bike hire. Book hassle-free tours of Florence, cook up a storm with the self-catering facilities, and unwind in front of the TV in the common room. Towels are available to rent if you do not have your own.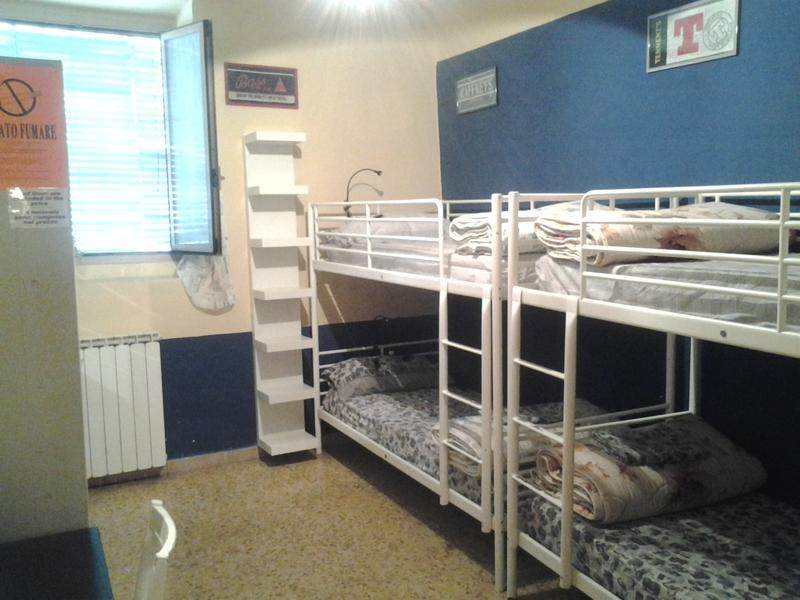 A comfortable, clean, and sociable place to stay, Emerald Fields is one of the best youth hostels in Florence for 2020. Backpackers can mingle and chillax in the common room and garden, and the tour desk makes planning your adventures in Florence a piece of cake. Give yourself a pick-me-up each morning with free tea and coffee and grab a bite to eat from the onsite café. You can rent a towel if you travel light and didn't take your own.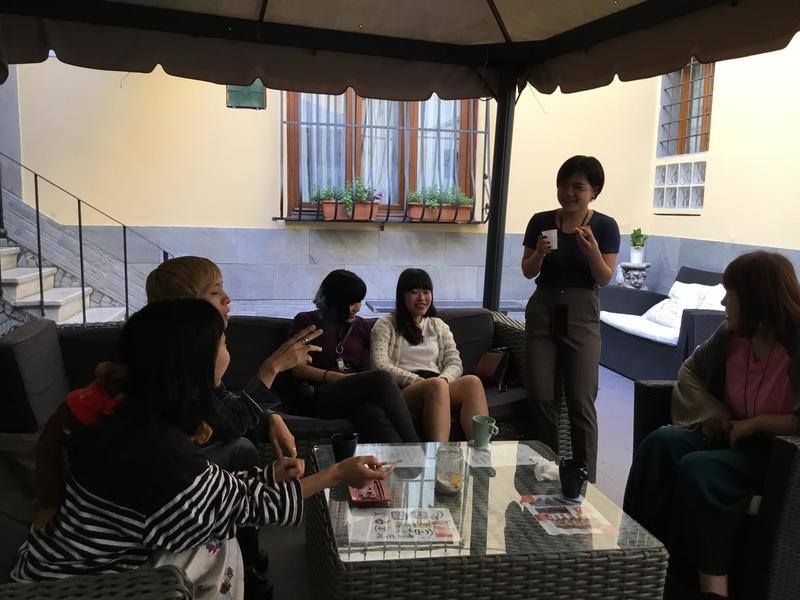 Laundry Facilities
Luggage Storage
Located close to Santa Maria Novella train station, New Hostel Florence has mixed dorms for four and eight, female-only dorms for four, and private double rooms. Common areas include a lounge, with comfy sofas and a TV, and a sunny terrace, complete with outdoor furniture. Warm a snack in the microwave and make use of the free tea and coffee in the kitchenette, and get all your clothes clean with the laundry facilities. Do note that you will need to rent a towel if you don't have your own. This Florence backpackers youth hostel is better suited to introverted travellers who appreciate their own space or groups of travelling friends who just want a base to sleep.
Located 23 kilometres outside of Florence, in the gorgeous Chianti region, Ostello del Chianti is a brilliant youth hostel in Florence for people who prefer to be in the heart of nature rather than in a city. A peaceful place from where you can truly appreciate the beauty of Tuscany, the hostel is also just a bus ride from Florence. There's a wide choice of dorms and private rooms. Hire a bike to explore the surroundings, relax on the sunny terrace, or play ping pong in the lounge. Do note that small additional charges apply for people who are not already members of HI.
One of the most atmospheric youth hostels in Florence's surroundings, Ostello del Bigallo – Bigallo Hostel is housed within an old monastery that can trace its history back to the 1400s. Renovated to provide mod-cons like free Wi-Fi and modern bathrooms, there are diverse sleeping options too. The double rooms are perfect for couples, while the five- and eight-bed dormitories are great for groups of mates and solo explorers. The most enchanting accommodations are however the wooden alcoves in the 20-bed dorm. Inspired by monks' lives, the basic units provide complete privacy, with walls and curtains. The common areas are filled with rustic charms. All this could make it the coolest hostel in Florence.
What are Some Interesting Things to Do in Florence BTW?
Florence's attractions are amazing and make the city a great place to explore! Between the many cozy cafes, the plethora of gastronomias, the piazzas, and, of course, that enormous dome, there's hardly ever a dull moment in this city.
To get you started, here is a brief list of some of the top things to do in Florence. If you'd like to know about some more activities, stayed tuned as we'll be releasing an in-depth guide very soon.
1. Cathedral of Santa Maria del Fiore
The city duomo that hosts the iconic Dome of Brunelleschi, which can be seen from almost part of the central city. It is one of the most impressive architectural pieces from the Renessaince and was, at the time, the largest dome in the world.
Entry into the cathedral is free everywhere requires a ticket. If you buy a ticket, be sure to climb to the top of Giotto's Tower to gain awesome views of the city.
Tickets cost 18 euro.
2. Piazzale Michelangelo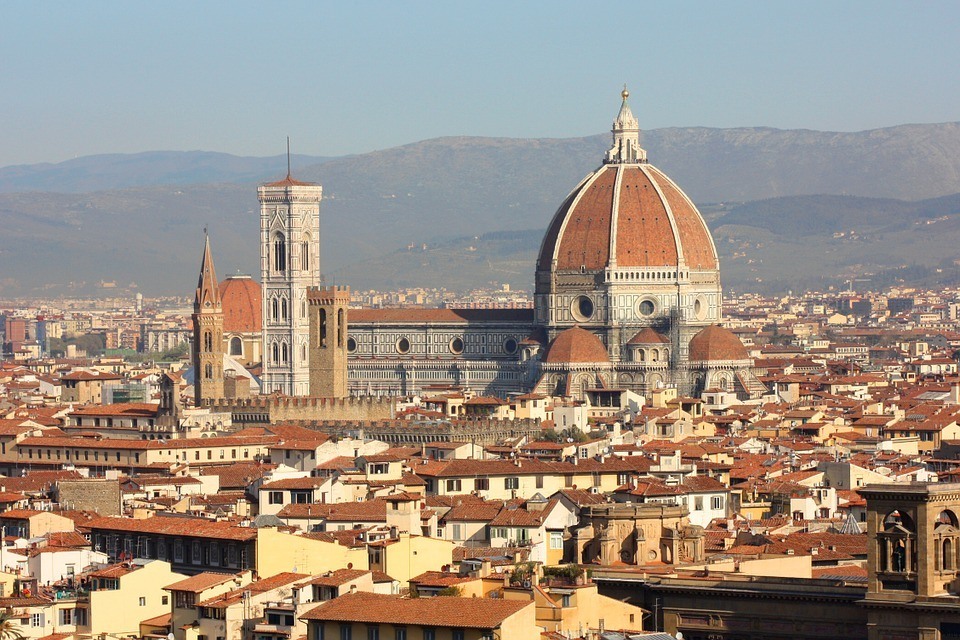 For a more expansive view of Florence and Santa Maria del Fiore, head to Piazzale Michelangelo on the other side of the river.
This piazza is very popular with locals and tourists alike, as everyone comes here for sunset. Lots of people sit on the steps and drink beer or wine on the steps. Conveniently, there are street vendors nearby.
If you want to avoid the crowds, head to this Florence point of interest at sunrise.
3. The Statue of David
Yes, the world-famous Statue of David can be seen when visiting Florence. It's kept at the Galleria dell'Accademia and tickets cost a whopping 20 euros but I guess that's what you pay to see one of the most beautiful statues in the world.
We just hope the original model feels flattered regardless of the artist's depiction of his nethers.
Be sure to check out the replica of David, among others, at the Palazzo Vecchio.
4. Earn some good luck with the Porcellino
The Porcellino is another famous attraction in Florence though it's slightly less sexy than David. This bronze bust of a boar (cingihale), located in the Mercato Nuovo, is believed to bring good luck to those who make an offering. Tourists place a coin in its mouth and then rub its snout to acquire extra fortune.
To avoid the crowds, visit the Porcellino at night when people are at dinner or sleeping.
5. Have a night out in Santo Spirito
While there is certainly plenty of nightlife in Florence, the best has to be at Santo Spirito. The main piazza here, crowned by the Chiesa Santa Spirito, is absolutely jam-packed with young people at night. Many sit on the church steps and just talk shop while others are visibly stumbling through the street.
If you want to grab a seat at a bar table, get here before midnight. After that, there are no guarantees.
Travel Safety Tips for Florence
And don't forget Travel Insurance! We've put together a roundup of Travel Insurance for backpackers – check it out here, or if you're low on time, get a quote from World Nomads, our favorite travel insurance provider.
Getting an estimate from World Nomads is simple – just click the button or image below, fill out the necessary info, and you're on your way!

More Epic Hostels in Italy and Europe
Hopefully by now you've found the perfect hostel for your upcoming trip to Florence.
Planning an epic trip all across Italy or even Europe itself?
Don't worry – we've got you covered!
For more cool hostel guides around Europe, check out:
Final Thoughts on the Best Hostels in Florence
There you have it – the top hostels in Florence, Italy!
We know that with the help of this stress free guide, booking your hostel will be a piece of cake, so you can focus on what matters – exploring Florence.
And remember, if you can't choose one , go with Plus Florence, which is one of the best hostels in Florence, hands-down.
If you think we've missed anything or have any further thoughts, hit us up in the comments!
"Find out how YOU can support the site. We work hard to put out the best backpacker resources on the web, for free! It's all about helping out our tribe of awesome backpacker readers [that's you!]. Please visit the link to find out how you can help keep the site going 🙂
For the sake of transparency, some of the links in our content are affiliate links. This means that if you book your accommodation, buy a book or sort your insurance, we earn a small commission at no extra cost to you. I only link to stuff I've actually used and never endorse products or services that are not up to scratch. Thanks for your support.