Cobblestone streets, cathedrals, and some of the most famous art galleries in the world, are just a few of the romantic delights that beckon in Florence!
This enchanting Italian city is steeped in Renaissance culture, not to mention it's a paradise for foodies and wine connoisseurs. It's also loaded with spectacular architecture, cultural sites, and somehow embodies the very best of Tuscany.
In stark contrast to most cities in Italy, life seems to slow down in Florence. After all, La Dolce Vita (or The Sweet Life) is something that locals firmly abide by! Lunches are longer, evenings mellower, and weekends as leisurely as you want them to be.
If you've never visited the city and you're looking for exciting things to do in Florence, then you've come to the right place. Knowing where to start is often the tricky bit, but fortunately, we've got all the top attractions in Florence and a few hidden gems on this list that are waiting to be explored.
So, let's get started!

Unlock Our GREATEST Travel Secrets!
Sign up for our newsletter and get the best travel tips delivered right to your inbox.
The Top Things to Do in Florence
If you're short on time or not sure what to see first, check out these 5 unmissable things to do in Florence that you really can't miss off your Florence itinerary.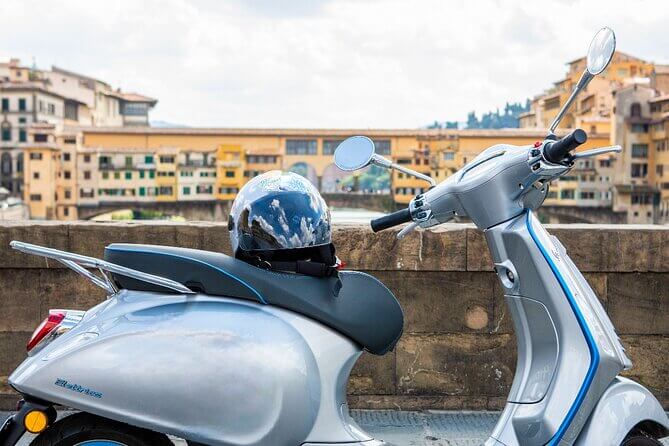 Why don't we start off with the most Italian activity ever? Vespas have practically become synonymous with Italian cities and Florence's no exception!
In my opinion, zipping around on those classic scooters is the best way of seeing all the nooks and crannies in Florence without having to face that much-dreaded traffic.
In fact, experienced drivers may wish to check out this activity offering an electric Vespa for two. Perfect for covering more ground in less time, this self-guided expedition takes you past popular points of interest such as the Piazzale Michelangelo and Fiesole.
Best of all, these Vespas are eco-friendly, allowing you to reduce your travel footprint!
Entrance fee: $54.92
Hours: 10 a.m. to 2 p.m.
Address: Borgo Ognissanti, 50123 Firenze FI, Italy
2. Walk Across the Ponte Vecchio
Wondering what to do in Florence on a beautiful spring day? How about a stroll across the Ponte Vecchio, one of the most picturesque (not to mention famous!) bridges in the city?
With medieval detailing and architecture, this stunning landmark spans the Arno River and is home to a surprising number of quaint shops. As such, this is also a great place to browse around for souvenirs and art.
In the afternoon, it's not uncommon to see locals flocking out of nearby houses to relax on the benches while watching the sunset and catching up with each other. La Dolce Vita, remember?
Be sure to pause by the bridge's midpoint area for the absolute best views of the river.
Entrance fee: Free
Hours: Open 24 hours
Address: Ponte Vecchio, 50125 Firenze FI, Italy
Travelers, rejoice! Here's a centrally-located apartment where you can crash for the night without breaking the bank.
Located in the charming Oltrarno neighborhood, this apartment is decked in classic Florentine style, complete with all the comforts of home. Perfect for couples, this space also provides a double sofa bed in the living room to accommodate any extra guests you may wish to have over.
Parents traveling with children will be glad to learn that a booster seat, changing table, and stroller can be provided at no extra charge.
Spend a day exploring nearby attractions like Palazzo Pitti, Piazza del Carmine, and San Frediano, then return to the Airbnb to whip up a meal in the well-equipped kitchen.
Entrance fee: $84
Hours: Check-in Flexible; Checkout at 11 a.m.
Address: Florence, Tuscany, Italy
4. Check Out the Palazzo Vecchio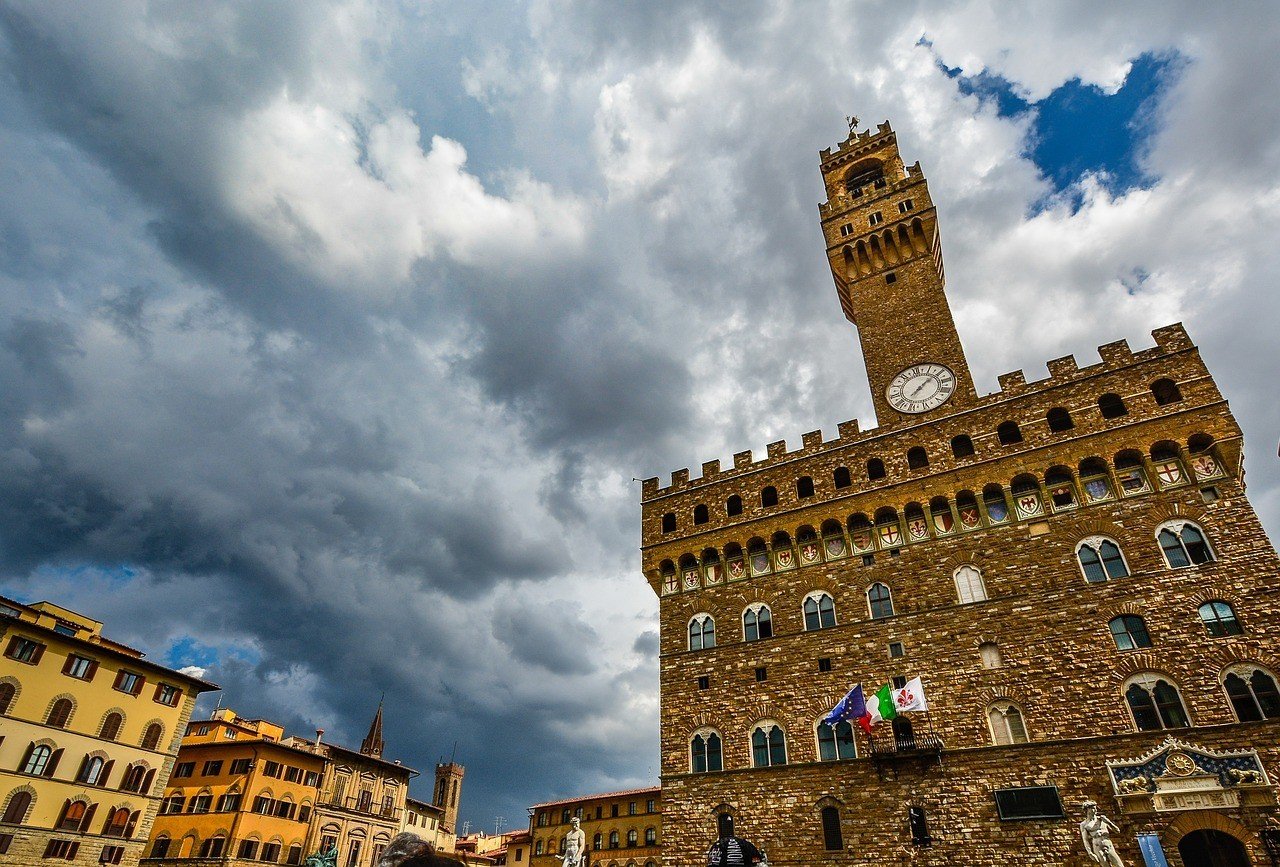 One of the most historically charged buildings in Florence, Palazzo Vecchio is yet another Medieval landmark that draws tourists from all over!
With crenulations and a rising bell tower, this building is home to the massive Salone dei Cinquecento or the Room of the Five Hundred which was featured in Dan Brown's Inferno. Be sure to allocate yourself time to stroll through the two courtyards outside.
Quick heads-up if you're planning on visiting the Palazzo Vecchio: since it's one of the most popular attractions in Florence, it's not uncommon to have to wait in line for at least a couple of hours in peak season.
As such, you may wish to head there early or get skip-the-line tickets to fast-track your entrance.
Entrance fee: $20 for a combination ticket
Hours: 9 a.m. to 10 p.m. (2 p.m. on Thursday)
Address: P.za della Signoria, 50122 Firenze FI, Italy
5. Admire the Views from Piazzale Michelangelo
Here's another gorgeous site that promises to take your breath away!
Perched on a hill overlooking Florence, the Piazzale Michelangelo is one of the best places to visit in Florence for enjoying views of the city skyline. Leave the noise of the city behind as you relax in the square with the Duomo and the Arno River stretched out in front of you.
What makes this venue doubly special is a bronze replica of Michelangelo's David- although there may be a bit of a line if you'd like to snap a quintessential selfie with it.
Be sure to head there later in the afternoon to see the city skyline bathed in the orangey-pink rays of the setting sun. This is one of the best free things to do in Florence.
Entrance fee: Free
Hours: Open 24 hours
Address: Piazzale Michelangelo, 50125 Firenze FI, Italy
If you're looking for the absolute top things to do in Florence, you really can't go wrong with a visit to the vineyards! After all, Tuscan wine is famous all around the world.
Venture into the Tuscan countryside to explore the Chianti landscape while sampling some of the best wines in the area.
Best of all, you'll also visit a wine-tasting school to sample four types of wine, including Super Tuscan wines, Brunello of Montalcino, and the popular Black Rooster Chianti Classico.
And it's not just about wine either. Travelers will even be able to try local delicacies like truffle olive oil and a 3-decade-old balsamic vinegar.
Entrance fee: $116.27
Hours: 10 a.m. to 5 p.m.
Address: Piazza della Calza, FIorence, Italy
Small Pack Problems? 😉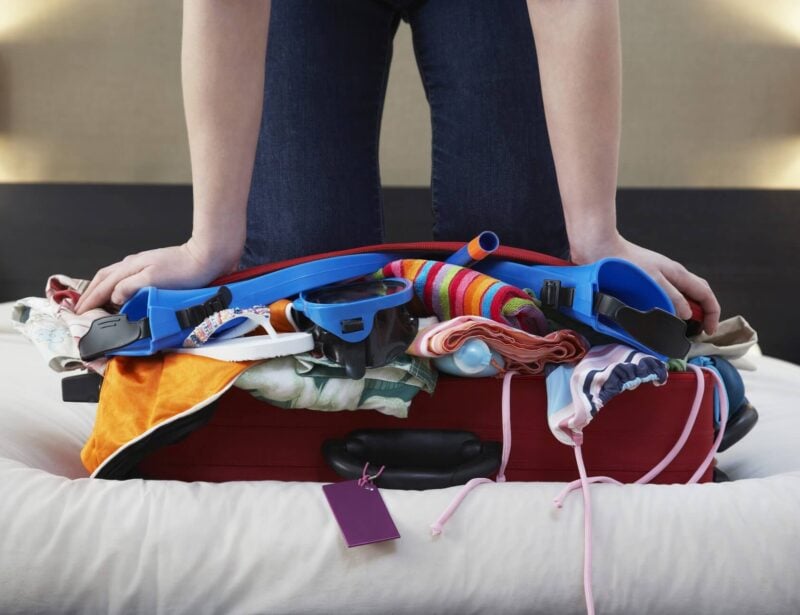 My missus travels with all her clothes in ziplock bags: don't be like my missus. UP YOUR PACKING GAME!
Packing cubes for the globetrotters and compression sacks for the real adventurers – these babies are a traveller's best kept secret. They organise yo' packing and minimise its volume too so you can pack MORE.
Or, y'know… you can stick to ziplock bags.
View Our Fave Cubes
Or Check Out the Sacks!
7. Delve into Foodie Heaven at Mercato Centrale
By now you've probably realized that the city is an absolute hotspot for foodies! In fact, one of the best things to do in Florence is simply to stroll around the many markets in search of local delicacies.
One such place is the Mercato Centrale which dates all the way back to the 19th century. Spanning two floors, this market features an extensive array of local produce, including pasta, meats, fish, oils, cheeses, and more.
And if you feel peckish, head up to the second level where you'll find a food court with plenty of options to please even the pickiest of eaters.
A word to the wise though: try to avoid visiting the market at mealtimes because it gets pretty packed then.
Entrance fee: Free
Hours: 9 a.m. to 12 a.m.
Address: Piazza del Mercato Centrale, Via dell'Ariento, 50123 Firenze FI, Italy
Okay, you're not thinking of leaving Florence without seeing the original statue of David, are you? That's practically a rite of passage for tourists visiting the city!
While the Galleria dell 'Academia is especially known for housing Michelangelo's David, you'll also find plenty of other sculptures by the famed artist. In addition, the gallery has quite an impressive collection of 14th and 15th-century art.
Because it's one of the most popular galleries in the world, the Accademia always draws huge crowds. To avoid wasting precious vacation time, I would really recommend that you get skip-the-line tickets.
In addition to a fast-track entry, this activity also includes an experienced guide to provide some interesting information about the paintings while ensuring you don't miss anything.
Entrance fee: $40.39
Hours: Various time slots available
Address: Via Ricasoli, 58/60, 50129 Firenze FI, Italy
9. Hold Up the Leaning Tower of Pisa
I know, I know. Clichéd tourist hotspot right here. But hey, when in Rome, do as the Romans do, right? Well, Pisa in this case!
Since Pisa lies just a short, 50 minutes train ride away, it's easily among the best day trips from Florence. I'm sure I don't have to tell you that the crowds at the Leaning Tower of Pisa can get seriously intense so if you'd like to pose with the legendary tower, my advice would be to head there as early as possible.
After moseying around the tower, be sure to check out other points of interest like the Cattedrale di Pisa and the Place des Cavaliers, a landmark that played an important political role in Medieval Pisa.
Entrance fee: $4.26 (One-way train ticket from Florence)
Hours: 9 a.m. to 8 p.m.
Address: Leaning Tower of Pisa, Piazza del Duomo, 56126 Pisa PI, Italy
10. Be Awed by the Florence Duomo
Easily the most recognizable landmark in the city, the Duomo di Firenze is often said to be Florence's centerpiece – and for good reason! After all, this historic building is capped by one of the largest domes in the world!
Towering against the Florentine skyline, this gothic cathedral is brimming with intricate details inside. Just bear in mind that this is a fully functioning church so dress accordingly.
If you don't mind clambering 463 steps, you can always get a ticket to climb to the very top of the structure.
The Duomo is by far the most popular building in the piazza, but you'll also find two other historic attractions nearby: the Baptistery of St. John and Giotto's Campanile.
Entrance fee: Free access to the cathedral, $20 to climb the dome
Hours: 8.15 a.m. to 7.30 p.m. (Monday to Friday), 8.15 a.m. to 5.30 p.m. (Saturday), 12.45 p.m. to 5.30 p.m. (Sunday)
Address: Piazza del Duomo, 50122 Firenze FI, Italy
Is This the Best Daypack EVER???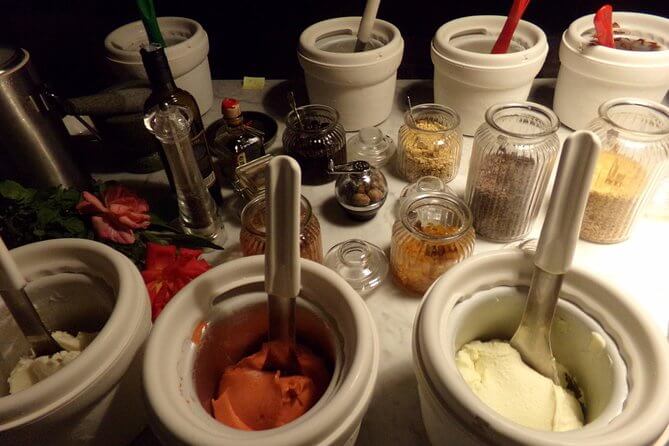 Given the sheer popularity of Italian cuisine all around the world, it's not difficult to understand why cooking classes are among the most coveted activities in Florence.
It's globally acknowledged that no one does pizza quite like the Italians. If you'd like to replicate this local staple back home, you can consider taking a cooking class to learn all those scrumptious, behind-the-scenes secrets!
This foodie-friendly activity starts off with a tasting session. This is followed by a cookery session alongside a professional Italian chef who'll help you prepare appetizers, pizza, and gelato.
And it's not just about cooking either: at the end of the lesson, you'll get to savor your multi-course meal at a picturesque Tuscan estate, all washed down with beer or wine.
Entrance fee: $88.66
Hours: 2.30 p.m. to 7.30 p.m. or 5 p.m. to 10 p.m.
Address: Piazza dei Cavalleggeri, 50122 Firenze FI, Italy
12. Relax at the Piazza Della Signoria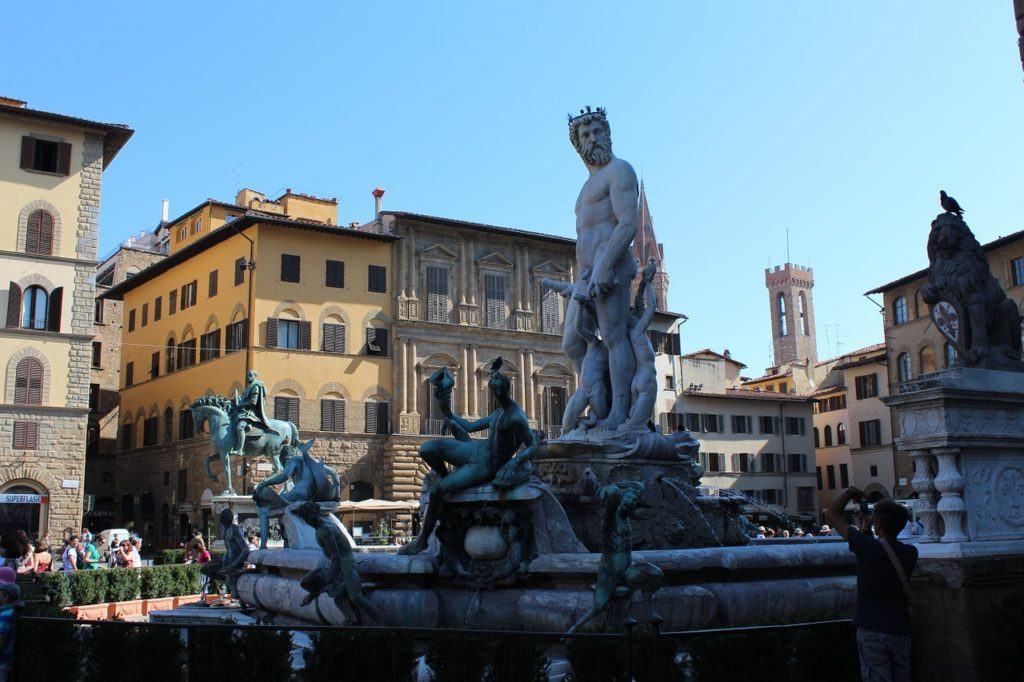 Here's another bustling square that seamlessly fuses ancient relics with modern amenities!
The second-most important square after the Piazza del Duomo, the Piazza Della Signoria is one of the best places to wind down with some gelato while admiring impressive monuments like the Fountain of Neptune.
Surrounded by various types of classic art and Renaissance-style buildings, this Piazza is home to the Pallazo Vecchio Museum and Tower which features another copy of the David statue.
You'll also see a myriad of other well-known Renaissance sculptures like the Cosimo Medici, Menelaus, Perseus, and Hercules.
The piazza offers easy access to plenty of high-end boutiques as well as quaint coffee shops – perfect for fueling up after a good dose of retail therapy!
Entrance fee: Free
Hours: 6 a.m. to 10 p.m.
Address: P.za della Signoria, 50122 Firenze FI, Italy
13. Hike the Fiesole Hills
Travelers looking for things to do in Florence off the beaten path will undoubtedly find their joy in the beautiful Fiesole Hills!
A nature lover's dream come true, the Fiesole Hills lie in the Tuscan countryside, away from the overly eager gaggles of tourists. To get there, you can simply hop on an ATAF bus 7 from either San Marco Square or the SMN Train Station.
I would really advise you to set aside the whole day so you can properly enjoy the viewpoints, historic sites, and scenic trails around the hills. You can also explore Fiesole Town which offers plenty of interesting sights like the Monte Ceceri Nature Reserve.
Don't forget to don your comfiest walking shoes!
Entrance fee: Free
Hours: 24 hours
Address: Fiesole, 50014 Metropolitan City of Florence, Italy
In my opinion, the Uffizi Gallery absolutely deserves a visit even if art isn't necessary your thing.
Steeped in the local history, this place occupies two floors of a building that dates all the way back to the 1500s. Since the gallery hosts pieces by big names like Michelangelo, Botticelli, and Giotto (among several others), you'll definitely be in for a treat!
Now, the Uffizi is yet another venue that draws huge crowds in peak season, so fast track tickets will certainly come in handy.
This activity even includes a small group tour led by an expert art guide to take you through the museum's many masterpieces. Expect to see famous pieces like The Birth of Venus, the Annunciation, Doni Tondo, the works!
Entrance fee: $47.28
Hours: 9.30 a.m. to 11 a.m. or 3.30 p.m. to 5 p.m.
Address: Piazzale degli Uffizi, 6, 50122 Firenze FI, Italy
Travel with peace of mind. Travel WITH a security belt.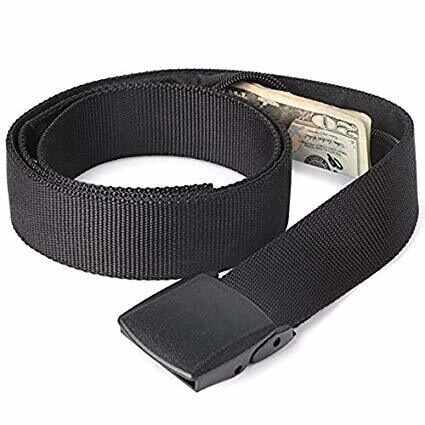 Get your cash stashed with this awesome Pacsafe money belt. It will keep your valuables safe no matter where you go.
It looks exactly like a normal belt except for a SECRET interior pocket perfectly designed to hide a wad of cash or a passport copy. Never get caught with your pants down again! (Unless you want to.)
Hide Yo' Money!
15. Stroll through the Corridoio Vasariano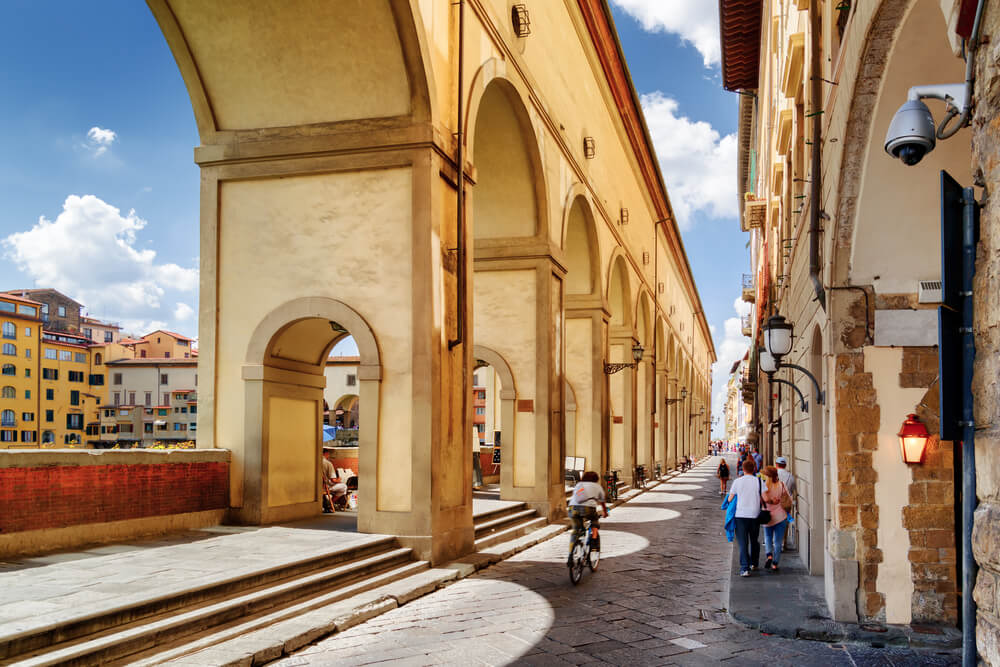 Are you looking for romantic things to do in Florence? If so, you really don't want to miss a visit to the Corridoio Vasariano!
Once a private walkaway for Florence's rich and famous, this enclosed corridor still retains plenty of its original glory. Starting from the Uffizi Gallery, this corridor boasts a concealed aerial passage that crosses over Ponte Vecchio. From there, you can stroll to the Palazzo Pitti.
As you stroll through the walkway, remember to keep your eyes peeled for the refurbished artwork and frescoes.
Entrance fee: $62
Hours: by tour only
Address: Vasari Corridor, 50125 Firenze FI, Italy
16. Wander the Palazzo Pitti
Get ready to be wowed by one of the most awe-inspiring places in Florence!
If you think this is going to be yet another traditional visit to the gallery, think again. The Palazzo Pitti does offer a pretty impressive Palatine Gallery, but what makes this place really special are the gardens that surround it.
Step back in time and lose yourself in the splendor of Italian Renaissance gardens with a stroll through the breathtaking grounds. Incidentally, the Boboli Gardens are often said to be one of the most picturesque spots in Florence and it won't take you long to understand why.
Be sure to check out the garden's grottos, including one realized by Bernardo Buontalenti.
Entrance fee: $21.30
Hours: 8.15 a.m. to 6.30 p.m. (Boboli Gardens), 1.30 p.m. to 6.30 p.m.
Address: Piazza de' Pitti, 1, 50125 Firenze FI, Italy
17. Have a Cappuccino at Biblioteca delle Oblate
I bet all that sightseeing made you hungry! Luckily enough, I know just the place where you can enjoy a moment of respite while snacking on local treats.
The Biblioteca delle Oblate is a former convent-turned-library and hidden inside the building is found a quaint little café.
When the weather's warm, you can dine Al Fresco on the sprawling terrace while gazing out at the best attractions in Florence. Rest assured that you can still soak up panoramic vistas from inside the café thanks to the glass walls.
Since not a lot of tourists know about this place, it's also perfect for travelers who want to avoid the crowd.
In summer, you may even be privy to live evening performances.
Entrance fee: Free
Hours: 2 p.m. to 7 p.m. (Monday), 9 a.m. to 7 p.m. (Tuesday), 9 a.m. to 10.30 p.m. (Wednesday to Saturday),
Address: Via dell' Oriuolo, 26, 50122 Firenze FI, Italy
Tuscany's main river, the Arno originates from the Apennines' Casentino area to end in the Tyrrhenian Sea.
One of the main sources of recreation in Florence, the river regularly plays host to competitions and festivals like Fabbrica Europa.
If you ask me, one of the best ways of seeing the city from a fresh perspective is by gliding leisurely down the Arno River. Not only will you be able to see most of Florence's best sights in an hour, but this activity also includes a guide who'll escort you on a short walk to the docks before the mini cruise.
Oh, and did I mention that you'll be treated to a glass of chilled Prosecco during the boat ride?
19. Catch a Train to Cinque Terre
Travelers looking for things to do outside Florence are in luck since the city is an excellent jumping point for exploring other great Italian cities – Cinque Terre being one of them!
It's no secret that Cinque Terre is ridiculously packed in spring and summer. Since Florence only lies over two hours away, it's a great home base for avoiding the crowds while still taking advantage of Cinque Terre's abundant attractions.
Be sure to check out popular attractions like Monterosso Beach, Scalinata Lardarina's panoramic terrace, and Vernazza which is said to be Cinque Terre's prettiest village.
Do remember to bring your hiking shoes since there's a lot of walking involved, and the terrain can be uneven in some places.
Entrance fee: $10.15 (one-way train ticket to Cinque Terre)
Hours: 24 hours
Address: Cinque Terre, SP, Italy
20. Venture Under the Cappelle Medicee
This may be one of the lesser-known attractions but believe me when I say the Cappelle Medicee's got a lot going on!
Designed by none other than Michelangelo himself, this domed mausoleum is found in the Basilica di San Lorenzo. In true Michelangelo fashion, the interior is quite lavish with plenty of intricate details.
However, the real treasures lie quite literally below the surface.
Rumor has it that Michelangelo hid for 3 months in a chamber underneath the chapel and if you're lucky enough to be in Florence on those rare days when the room is open, you'll be able to see all those incredible drawings that he did on the walls during his time there.
Entrance fee: $8.67
Hours: 1.15 p.m. to 6.50 p.m. (Wednesday to Friday), 8.15 a.m. to 1.50 p.m. (Monday, Saturday, and Sunday)
Address: Piazza di Madonna degli Aldobrandini, 6, 50123 Firenze FI, Italy
Where to Stay in Florence
Because Florence is one of the world's most beloved tourist hotspots, you'll never run out of places to stay- even in peak season!
The good news is that the city easily lends itself to all budgets, so you'll certainly find something that matches your expectations. From centrally located hostels to moderately priced Airbnbs or even upscale hotels for those who aren't watching their purse strings…Florence's got it all!
Here are my personal recommendations for where to stay in Florence.
Commanding an excellent location smack dab in the very heart of Florence, this hostel in Florence is perfect for travelers who want to be right where the action is! With a multilingual staff, a common kitchen, and barbecue facilities, the Ostello Bello Firenze offers dorms with en-suite or shared bathrooms. Groups can always opt for the Family Room with four beds and a private bathroom.
Couples, this one's for you! Perfect for one to two guests, this Airbnb in Florence lies close to some of the most romantic things to do in Florence. Begin your day by sipping on a fresh cup of Italian coffee on the private terrace overlooking the Duomo, and come home to rustle up a quick meal in the kitchen, but with Florence's best restaurants nearby, why even bother cooking, right?
A small-scale but delightfully luxurious establishment, Hotel Ungherese. Fuel up for the day at the complimentary breakfast buffet then hit nearby attractions like Pitti Palace and Ponte Vecchio. On-site, the hotel features a garden and furnished terrace where you can soak up the views and the weather. There's also a bar that's open for drinks in the evenings.
Some Additional Tips for Visiting Florence
Let me guess, you're probably impatient to get out there and hit all those attractions! Before you do, be sure to check out my travel tips to make sure you have an epic stay in Florence.
Wear sturdy shoes. Florence is a super walkable city, so it's best to don your comfiest shoes for soaking up all those amazing sights with minimal soreness.
No flashes or selfie sticks. Selfie sticks are banned at various attractions in Florence like the Galleria and the Uffizi. Pictures are allowed but without flash.
Keep some cash on hand. Several Florentine restaurants, shops, and bars have a cash-only policy so be sure to keep some handy euro bills on you. Most places have a sign in the window indicating the types of payment they accept.
Consider getting a Firenze Card. For $82, you'll be able to enjoy free entry to various sights and museums (valid for 3 days). Throw in an extra $6.75 for unlimited public transportation.
Respect the city's public artwork. Even though they're publicly exposed and free, most of Florence's open-air pieces are extremely valuable so avoid handling them.
Don't forget your travel insurance for Florence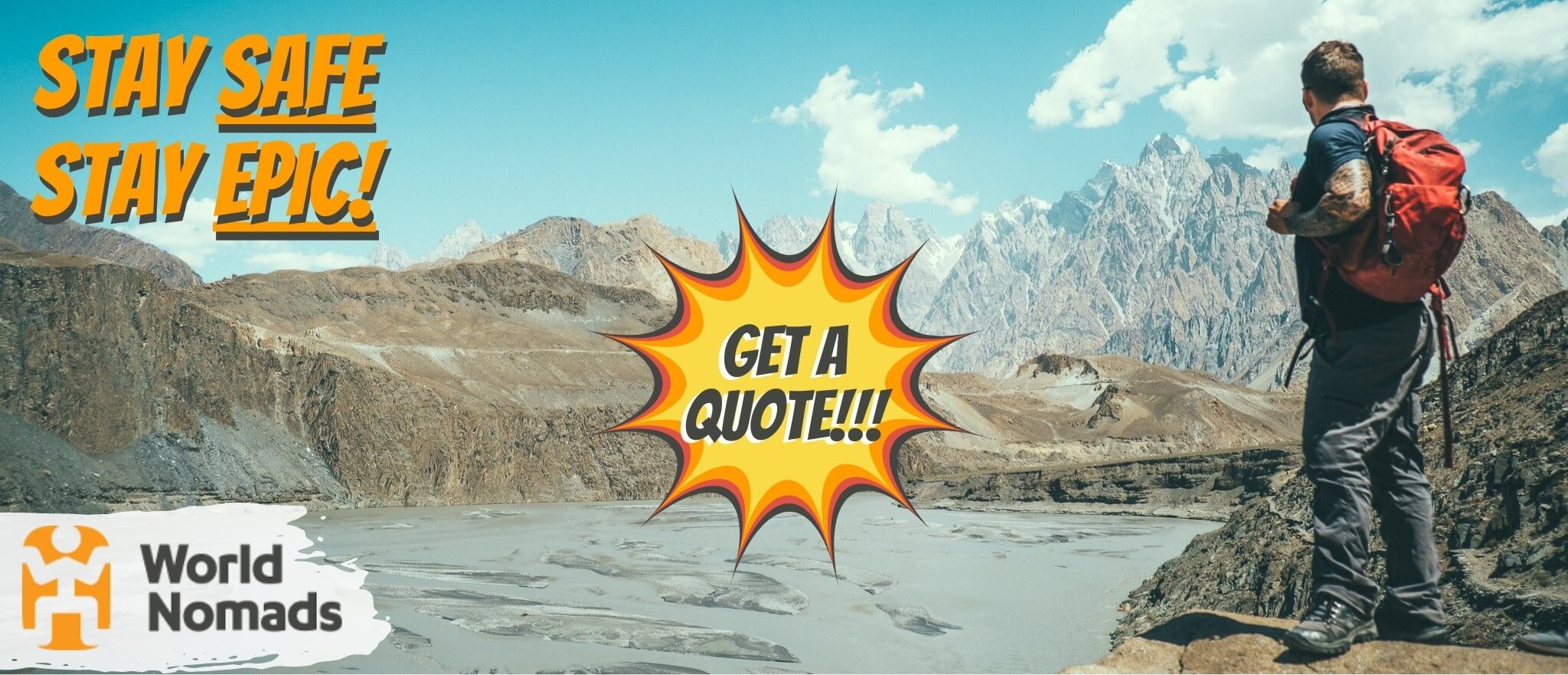 World Nomads' mission is to support and encourage travellers to explore their boundaries. They offer simple & flexible travel insurance, and safety advice to help you travel confidently.
They've been doing it since 2002 – protecting, connecting, and inspiring independent travellers just like you.
Get a quote below or read our in-depth review!
World Nomads provides travel insurance for travelers in over 100 countries. As an affiliate, we receive a fee when you get a quote from World Nomads using this link. We do not represent World Nomads. This is information only and not a recommendation to buy travel insurance.
Final Thoughts on Things to Do in Florence
There's no doubt that Florence certainly lives up to its reputation as the Cradle of the Renaissance. Indeed, anyone who's been there will tell you that it's near impossible to not allow yourself to be swayed by the seductive sights.
From the ancient sculptures casually resting by the piazzas to the bridges overlooking the Arno or even massive structures like the Duomo, this is one city that certainly packs a punch!
It should therefore come as no surprise that first-time visitors often speak of 'Florence Syndrome' to describe the sheer dizziness that grips them when faced with all those amazing activities in Florence.
I hope this guide helps you plan the ideal itinerary that matches both your budget and expectations. If you're still on the fence about what to see first, remember that you can't go wrong with a refreshing stroll around one of Florence's many fountain-lined squares!
---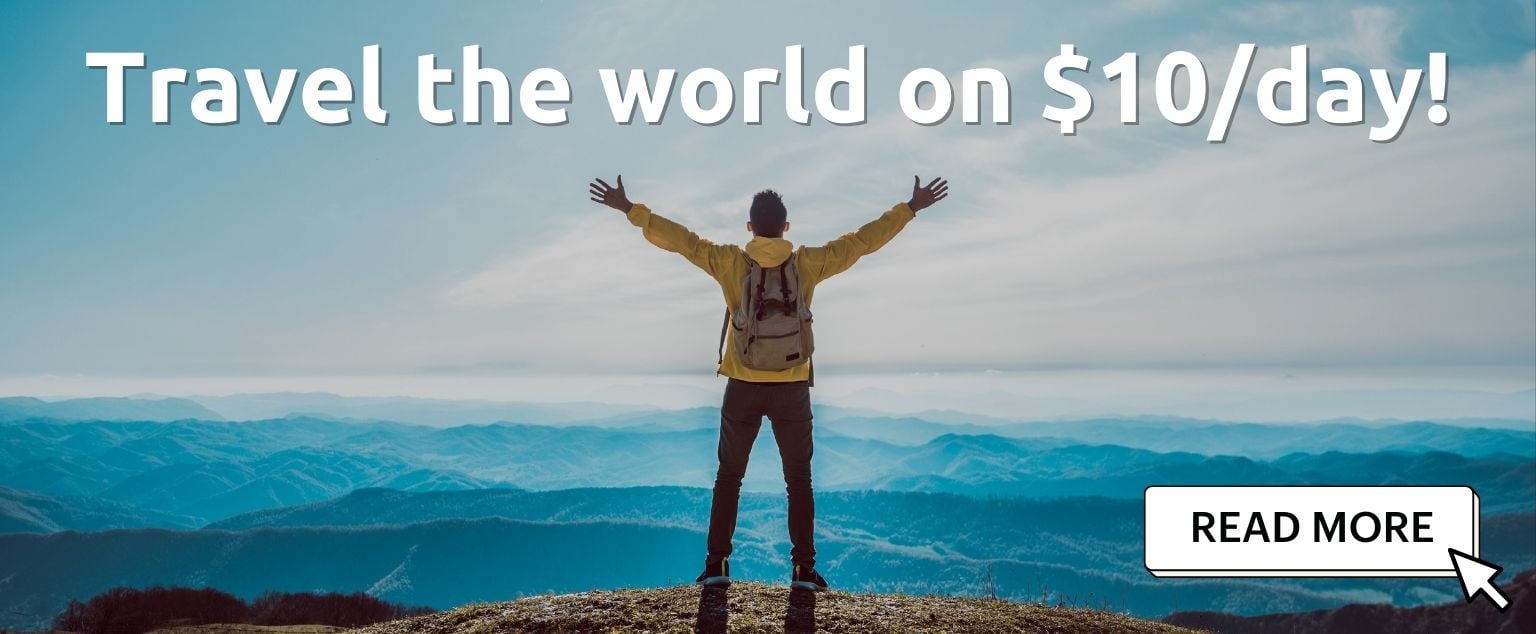 And for transparency's sake, please know that some of the links in our content are affiliate links. That means that if you book your accommodation, buy your gear, or sort your insurance through our link, we earn a small commission (at no extra cost to you). That said, we only link to the gear we trust and never recommend services we don't believe are up to scratch. Again, thank you!