There are few countries as systematically beautiful as Italy. Containing outrageous hiking trails, coastlines that are clearly not PG, and a population so pretty that age really is just a number…
Backpacking Italy should be mandatory.
With so much going for it, I believe that it is of great personal value to misspend several weeks traversing the heart-rendingly gorgeous alleyways, art galleries, and countryside (dude, you can't spend the whole time looking at pretty bricks) of this sensational country.
And I would love to help you do it!
I have created this top-tier backpacking guide filled with the juiciest of travel tips to help you stay mostly under budget, mostly uninjured, and mostly happy. Italy is doable on a shoestring if your willing to cut some corners, and there is a great backpacker setup here already!
So let's get into it!
Why Go Backpacking in Italy?
Like visiting a really well put-together family, taking the time to visit Italy will leave you wondering 'when can I move in?'
Italian cuisine is a world wonder in itself, and the art of dining for hours is something that has been slowly perfected for generations. Combine that with a smattering of stunning semi-archaic homes, amazing places to go, and a collection of UNESCO world heritage sites so large that you'll start thinking you are one too…
Italy is an amazing country, and well deserving of the international recognition and attention that it receives. However, this also means that you can find yourself on the precipice of leaking buckets from your bank account, wondering is Italy Expensive?
And whilst tourist destinations can soak up funds, employing sneaky couch-surfing, tinder, or even just real friendship antics can score you an easy bed. It is very possible to do Italy on a budget! Just don't be surprised if you have to camp on a beach or in someone's backyard…
How to Approach Travel in Italy
The best approach to backpacking is always to have a plan, then improvise. As Sun Tzu once said, "In the midst of chaos, there is also opportunity", and never has this been truer than in the depths of Italia.
As my father regrettably discovered one fateful day in Greece, not having a plan can make some people very, very upset. Equally, to be too strict with oneself restricts the enjoyment that you can have, worrying about making it to the next thing. Find the balance! And a great place to stay…
It is my (deep) philosophical belief, that this guide should provide you not with a perfect pre-arranged, travel-agency-style itinerary, but with the bare 'bones' of your trip – there to be fleshed out closer to the time. This guide is a beast, but every travel tip here should help you cogitate some excellent plans…
Travel tip 1: Learn some Italian!
Best Travel Itineraries for Backpacking Italy
Below is a list of four travel itineraries for backpacking Italy. They cover the regions of Central Italy, Northern Italy, The South, and Sardinia. They vary from one to three weeks in length and cover the majority of the top things to do in Italy. Whatever you fancy your Italian itinerary to be, the itinerary section is here to give you a few attainable routes!
Backpacking Italy 14-Day Itinerary – Central Italy
See the central Italy and some of its most culturally significant locations! This 14-day itinerary through Italy will take you to Rome, Tuscany, Florence, Cinque Terre, and Bologna.
Start in Rome and experience the magnificence of the "Eternal City." Save money by jumping on free walking tours – or go yourself. Visiting the Trevi fountain, St. Peter's Basilica, Colosseum and a ton of other cool old stuff is a great free way to spend your time!
Afterwards, head north through the Tuscan countryside, visiting as many charming villages and rustic vineyards as you can. Eventually, you'll end up in the capital of Tuscany, Florence. Florence is one of the most important cities in Italy and is full of history. If you're sick of museums, take a trip to Cinque Terre and get some much-needed beach time.
Finally, cross the Apennine Mountains and experience one of Italy's hidden gems: Bologna. Bologna has amazing food and some awesome parties – you won't be disappointed.
Backpacking Italy 10-Day Itinerary – Northern Italy
For a slightly different experience, check out the engine of Italy: the industrialized North. This 10-day itinerary will allow you to see Milan, Turin, Genoa, and Venice. These cities are among the most economically important metropolises in both past and present Italy. This is one of the best ways to see Italy in only 10 days!
Starting in affluent Milan, you'll be able to see such delights as the grand Duomo and the Last Supper painting. There are lots of incredible things to do in Milan but the surrounding area is impressive too. Taking the time to sink a few days in Lake Como is a great idea!
Next stop is Turin, the "royal" epicenter of Italy. Check out one of the many palaces or visit an industrial museum. The Alps are right there as well so feel free to go hiking, skiing or whatever your outdoor fancy is.
Genoa is a short drive away from Turin and is a bit of a forgotten destination. This doesn't mean that it isn't worth visiting though! Spend a few days in this port city and grub on some amazing cuisine.
Wrapping things up, travel east all the way to Venice, the Jewel of the Adriatic. Wander among the canals and bridges and feel the grandeur of one of the most beautiful cities in Italy.
Backpacking Italy 3 week Itinerary – The South
The south of Italy might as well be a different country (and I think that the locals wish that it was).This 3-week itinerary will lead you through some of Italy's most beautiful landscapes and some of its most well-known cultural anomalies. Along the way, you'll visit Naples (and its awesome things to do), the Amalfi Coast, Puglia, and the whole island of Sicily.
Naples is the largest city in the south and is has a fat volcano next to it. Visit one of the many museums or, for a more interactive experience, the ruins of Pompeii and Herculaneum. When you're finished here, head to the nearby Amalfi Coast, which is one of the most beautiful places in Italy.
Heading south, you'll arrive in the "heel" of Italy i.e. the region of Puglia. This is one of the most culturally diverse places in Italy and is full of wonderful eccentricities. See the strange trulli huts and then lounge on some fine coastline.
Your final stop is in Sicily, which is a large and wonderfully exciting island. Be sure to visit the bustling capital of Palermo, the gorgeous city of Catania, and everything in-between. You'll probably end up spending half your trip here, and that's ok.
Backpacking Italy 7 Day Itinerary – Sardinia
Many a trip to Italy neglects the islands which is a shame. Sardinia is, without a doubt, one the most spectacular islands in the world – it deserves at least a week to be visited! This 7-day itinerary through Italy's own paradise will resemble a loop as it takes you to all of the top destinations of the area. There really are some unbelievable places to stay in Sardinia.
Arrive in Cagliari or Olbia and begin your adventure there. Go trekking in the highlands of Gennargentu and the Gulf of Orosei. Explore the north of the island where most beautiful beaches are located. Spend a day or two in Alghero and be sure to drop by Neptune's Grotto. No matter which direction you go in Sardinia, beauty awaits.
And if you're still choosing between Milan and Barcelona, then check out this helpful guide to help you decide.
Best Places to Visit in Italy
Countries are all so unreasonably big, aren't they? Which is of course, why we love them ;). Anyway, here are some specifics on actual real Italian places…
Backpacking Rome
"All roads lead to Rome." You'll find yourself using this expression more than once while backpacking around Italy. For thousands of years, Rome has been one of the most important cities in Europe. It's the center of all things Italy and, arguably, the entirety of Western Civilization. Your trip to Italy is incomplete without visiting Rome.
A visit to Rome can be quite expensive. Rome is a huge metropolis that contains multiple districts and even a separate state within – the Vatican City. I'll cover most of the top things to do in Rome. Those who want more accommodation tips should check out our guide on where to stay in Rome.
The majority of Rome's top attractions are located in the neighborhoods that compose the municipal region of the Historical Center-Prati. There are 21 rioni (districts) in the center – labeled with Roman numerals – and most have several historical sites to visit. You can refer to this map for a better visual.
A great itinerary for Rome would be to walk from Piazza del Popolo (Campo Marzio – R.XII) all the way to Aventine Hill (Testaccio – R.XIX). This route will require an entire day to complete. If you fancy a guide shouting ungentlemanly Italian at you, I'd recommend joining a free walking tour!
Popular places that you'll be visiting on this itinerary include the Spanish Steps (Campo Marzio – R.XII), Trevi Fountain (Trevi – R.II), Piazza Navona (Parione – R.VI), the Pantheon (Pigna – R.IX), Sant'Ignazio Church, Piazza Venezia (Campitelli R.X), the Roman Forum, and the Colosseo.
Those wanting to see the Vatican City and Castel Sant'Angelo (Borgo – R.XIV) – located across the Tiber River – should allocate another full day of walking. Must-see places in Vatican City are St. Peter's Basilica, the Sistine Chapel, and the Vatican Museum.
Deciding between Rome and Venice can be challenging enough, so we've helped you out with this guide.
Backpacking Florence
Florence is one of my favorites! In my opinion, it's the most romantic destination in the whole country. It's another must-see on a trip to Italy.
The top places to visit in Florence are mostly located in Santa Croce. Brunelleschi's Dome, attached to the Cathedral of Santa Maria della Fiore, is the most magnificent sight in Florence. It rises prominently above the surrounding buildings and can't be missed. You can climb the Dome for a fee or enter the cathedral free of charge. Buying a ticket for the dome will also give you access to the Cathedral's other sites including the Baptistery and Giotto's Tower.
No Florentine itinerary would be complete without visiting the Mercato del Porcellino, Palazzo Vecchio, or any of the museums.
The Mercato del Porcellino is known for its brass statue of a boar. Legend has it that you'll be granted a wish if you rub the swine's snout and place a coin in its mouth at the same time. Like being able to find a really awesome place to stay in Florence, for example.
Adjacent to the Palazzo Vecchio is Ponte Vecchio, which is one the many covered bridges crossing the Arno that are characteristic of the city. Ponte Vecchio is the most famous bridge, while Ponte Santa Trinita and Ponte alle Grazie are also notable.
Across the Arno River and atop the hill of San Miniato is Piazzale Michelangelo. This is the best view in Florence! Grab a drink from a local vendor and watch the sunset here.
Backpacking Tuscany
The most popular cities in Tuscany are Pisa and Siena. Pisa is (obviously) most known for its Leaning Tower though there are more things to do around the Piazza dei Miracoli.
Siena is a great place to stay; it's conveniently located in the center of Tuscany and is a great base to explore the surrounding countryside. The city is still worth exploring as it's full of gorgeous medieval architecture.
If you're looking for some beach time, the lesser-known island of Elba features some of the best beaches in Italy, easily comparable to those in Sicily or Sardinia.
The best part about staying in the Tuscany is the little towns though. These picturesque settlements dot the Tuscan landscape here and there – finding them is half the fun. Driving around the countryside, all the way admiring the pastoral beauty of the region, is quite special.
Some of the best Tuscan villages are Volterra, San Gimignano, Montepulciano, Montalcino, Bagni San Filippo, and Chianciano. The wine is exquisite.
Most villages specialize in their own grape varieties. For example, Montalcino has Brunello, and Montepulciano has Vino Nobile. Distinguished Chianti comes from the region of the same name. Sangiovese is common in all parts of Tuscany. Here is a more complete list of Italian wines and their corresponding regions.
Backpacking Cinque Terre
Northwest of Florence is one of Italy's premier destinations: Cinque Terre. Literally meaning "five lands," Cinque Terre is a series of five coastal villages. Perched romantically upon cliffs overlooking the Mediterranean, these are among the most beautiful towns in Italy!
The five villages that compose Cinque Terre are Riomaggiore, Manarola, Corniglia, Vernazza, and Monterosso. Each town offers a slightly different experience but everyone is sure to knock your socks off. Get ready to meander around quaint seaside haunts and ancient stone walls, whose scale has been compared to the Great Wall of China.
There are several beaches around Cinque Terre. Each village should have its own though they vary in size. Notable beaches outside of the towns include Guvano, Fossola, and Persico.
There are several ways to explore Cinque Terre. Public transport links all the villages via bus or train. Getting around by boat is possible but expensive. Driving your own car is not advised as the roads and parking can be maddeningly busy.
One of the best ways to experience Cinque Terre is by walking! You can hike from village to village and stay in each as long as you like. The area isn't larger either – you could literally walk the entire route in a half-day. Refer to this guide for more information.
Staying in Cinque Terre can be expensive. There are plenty of hostels around though, and I suggest booking them in advance. The best way to save cash is to use one of the many campgrounds in the area. Most of these camps are all outside of Cinque Terre proper but the area is so small that you could easily make daytrips and see all of the top sights.
Backpacking Bologna
Bologna is a bit of a local secret and receives far fewer visitors than its Tuscan neighbor. Staying a few days here should be a welcome change of pace.
The city is most famous for its many portici and hosting the oldest university in the Western world. Lesser known is Bologna's thriving gastronomic culture and nightlife – both are some of the best in Italy.
The most popular landmarks inside of Bologna are the Towers of the Asinelli and Garisenda, the Fontana di Nettuno, and Piazza Maggiore.
Piazza Maggiore is a hub that affords access to many of Bologna's most important buildings including City Hall and the Basilica of San Petronio. This area is a convenient place to walk around and shouldn't take too long.
The best thing to do in Bologna is walk the Via San Luca. Starting at the Porta Saragozza, this porticoed path leads through one of the longest arcades in the world. The porticos are super photogenic and the final view from San Luca Sanctuary is stunning. Check out this post for even more inspiration on things to do in Bologna.
The evening is when Bologna truly comes alive. People crowd into eateries to sample some of the finest cuisine in Italy. You can find good food anywhere in Bologna. After dinner, the locals fill the streets and drink copiously. The awesomeness of Bologna's after-hours has given it a reputation of being one of the best party cities in Italy. The top bars are around Piazza Verdi, Via Pratello, and Via Mascarella.
Backpacking Milan
Milan is Italy's financial hub and champion of all things chic. The city consistently ranks as one of the most influential international cities in art, sport, fashion, business, you name it. It is also one of the most expensive cities in Europe with a very rich economy and some of the most successful enterprises on the entire continent. Backpackers in Milan will marvel at its extravagance but their wallets will shrivel from its prices.
The most important attraction in Milan is the impressive Duomo di Milano. This cathedral is one of the largest of its kind and one of the must-see places in Italy. Starting in the 14th Century, it took over 600 years to complete the construction of the Duomo. To this day, it is one of the grandest examples of Italian architecture.
Other popular landmarks around Milan are the Castello Sforzesco, the Galleria Vittorio Emanuele, the Church of Sant'Ambrogio, and the Cimitero Monumentale. Milan also has the honor of hosting one of the most famous paintings in the world: the Last Supper. You can (briefly) view the all-mighty piece at the Santa Maria delle Grazie. Tickets are pricey and highly sought-after.
There are so many art galleries and museums in Milan. It'd take a herculean effort to see them all but it'd be a rewarding quest. Don't be like most visitors and just breeze through – stay in Milan for more than a couple of nights and really take the time to appreciate the underappreciated.
If you're wanting to get out of the city, then head to a stylish stay in Lake Como, nestled in the Alps. This is a gorgeous alpine lake that has a Riviera-like vibe to it. You can participate in many activities around the lake including kitesurfing, paragliding, canyoneering, and kayaking.
Backpacking Turin
Located at the base of the Alps, Turin is one Italy's most culturally and economically significant cities. It was once the capital of the first unified state of Italy and, to this day, still maintains an air of regality. Several prototypical Italian enterprises were started in Turin as well including the making of chocolate, cars, and Italian film.
Following World War II, Turin fell into relative obscurity. In recent years though, the city has undergone a renaissance of sorts and is as glorious as ever.
The most prominent feature in Turin is the Mole Antonelliana. Originally a synagogue, this monumental structure hosts the highest stone tower in Europe. Nowadays, the building is a museum for cinema.
Turin has a large number of royal palaces to visit. The most popular are the Royal House of Turin, the Palace of Venaria, and the Palazzo Carignano. Notice that the design of many of these places is more Baroque than Italian.
Outside of the city, there are plenty more royal retreats to visit. Head even farther – towards the Alps – and you'll end up in the Aosta Valley, which is the gateway to the Gran Paradiso region. The skiing and hiking here is some of the best in Italy.
A lot of Italians like to poke fun or even judge Turin: they think it is a cold and depressing place, akin to Detroit or an Easter bloc city.
Turin is an exceptionally underrated cities in my opinion though. The people, although a bit insular, are way more down-to-earth than most Northerners and the city, although gritty, is honestly beautiful to look at. I'd recommend to anyone to stay a few days in Turin, in a heartbeat.
Backpacking Genoa
Like Bologna, Genoa remains pretty low under the radar. Many who are backpacking in Italy never really find a reason to visit this city. Despite its lack of attention, Genoa is one of the most important economic sectors in Italy. Its port is the busiest in the entire country and, historically, was the launching point of many of Italy's greatest international expeditions.
Admittedly, there isn't much in the way of tourist attractions in Genoa. There are a number of museums and mansions to visit here like the Palazzo Ducale, Palazzi dei Rolli, and Palazzo Spinola National Gallery. Most of these buildings are humble compared to the decadent residences of other Italian cities. None of this really matters though.
What makes Genoa really worthwhile is the fact that it appears so unabashed. The city maintains its tourism sector but it isn't overflowing with tourists like Rome or Venice. Buildings are left to grow old, there's a constant hum of local chatter, and hookers still freely roam the Old City, even. Genoa doesn't really care about appearances and, for this reason, it feels like a much more authentic destination.
Being spared the mass of tourists, many people like to think that Genoa is one of the most "Italian" cities in the country. Explore the city a little and you'll quickly discover that all of the staples of good Italian living are present: EXCELLENT food, a strong sense of culture, and a wealth of opportunity ;). For these reasons, Genoa is one of the best cities in Italy to live in.
Staying in Genoa also means you'll have ready access to many of the aforementioned northern cities, like Cinque Terre, Milan, and Turin.
Backpacking Venice
Locally referred to as La Serenissima (The Most Serene) and the Queen of the Adriatic, Venice is a jewel of a city that should be on everyone's must-see list.
Venice is, by-now, a household name, known across the entire world for the magnificence of its civil engineering. The city is spread across 118 islands and each one is connected via a complex system of canals and bridges. Visiting Venice will be an utterly unique experience as it is truly one of the most beautiful places in Italy.
Getting into Venice is a matter of taking public transport over the singular bridge connecting it to the mainland or by simply taking a boat. The latter is obviously more expensive but it can be way more convenient.
Cars are not allowed in the city. If you have one, you can park it at Tronchetto on the outskirts of Venice but the rates are super expensive. Just park on the mainland and take the bus or train – you'll be glad you did.
Once you're in the city of Venice, it's just a matter of walking or taking an (expensive) gondola. If you want to save some cash, the city's public aquataxis, locally known as Vaporetto, are more affordable and sometimes more convenient.
There is lots to see and do in Venice. Attractions that can't be missed are the Piazza San Marco, Doge's Palace, and the Church of San Giorgio Maggiore. Try and visit all of Venice's most loved bridges including the Bridge of Sighs and the Rialto. Finally, the Grand Canal of Venice probably affords the best views in the entire city.
Accommodation in Venice proper is predictably very expensive. Most people stay across the lagoon in Mestre and then take the train into the old city. This is a perfectly viable way of seeing the city.
It's often difficult to pick between Florence and Venice if you're looking for that sweet sweet romance, but Venice when it is quiet is unbeatable. But so is Florence…
…Just go to both 😉
Backpacking Naples
Naples officially marks our entry into Southern Italy. This part of Italy thinks itself very independent from the rest of the country. Seriously, ask the locals – they'll let you know what they think of their northern comrades in one manner or another. Thankfully, they are still super hospitable, and there are some great places to stay!
Naples is one of the largest metropolises in Italy and is only a few hour's drive from Rome. The city is well-known for many things like Napolitano pizza, Mount Vesuvius, and endemic crime. Ultimately, Naples is different from most European cities in a lot of ways.
The worthiest attractions in Naples are more towards the edge of the city, particularly in the Chiaia and Vomero districts, and in the area around the Piazza Bellini. Popular sites in Naples include the Royal Palace, Castel Nuovo, and Castel Sant'Elmo. The views from Sant'Elmo, in particular, are top-notch.
Naples also has some of the most significant museums and galleries in all of Italy. The National Archaeological Museum hosts the largest collection of Roman architecture in the world and the National Gallery of Naples possesses some truly remarkable examples of Renaissance art.
Of course, no trip to Naples would be complete without a visit to the famous ruins of Pompeii and/or Herculaneum. Of legendary notoriety, Pompeii is a former Roman settlement that was decimated when local Mount Vesuvius blew. The blast was so swift and powerful that people were instantly encased in volcanic plaster. Visitors can still view the bodily remains today.
If you're up to the challenge you can also climb the still-active Vesuvius! The hike isn't terribly daunting though as there's a road that goes up most of the volcano.
Backpacking the Amalfi Coast
South of Naples is the Amalfi Coast. Stretching from Sorrento to Salerno, the Amalfi Coast is some of the finest coastline in the whole of Italy. The grandeur of this region has attracted myriad international celebrities, both real and fictional. Truly, the Amalfi Coast is one of the must-see places in Italy!
The scene on the Amalfi Coast is this: picturesque towns hang upon cliffs that overlook the sapphire water of the Mediterranean Sea. The villages are painted a rainbow of colors and these are punctuated by the occasional hallowed duomo. Italian splendor at its finest.
There are a lot of different places to visit and base oneself on the Amalfi Coast. Each one offers its own unique charm. Furore is known for its fjord and ornate bridge, while Maiori is famous for having the longest beach. The most popular villages are probably Positano and Amalfi itself. Visit each one and discover their inimitable qualities.
Both the Amalfi and Cinque Terre are super similar. You could probably get away with just seeing one or the other. The biggest between the two is that the latter has more hiking opportunities. There are trails in the Amalfi but they're in the mountains and away from the coast.
Like Cinque, you should visit the Amalfi Coast without a car. Renting a scooter could be a fun and effective means of getting around if you're a confident driver. Otherwise, buses service most of the villages.
If you REALLY want to put a cherry on top of your visit here, then consider making a day trip out to the islands of Capri and/or Ischia. Both are easily reached by ferry from Sorrento (1hour) and the beauty of both is well worth the hype.
Backpacking Puglia
The "heel of Italy" – Puglia – has been visited by a myriad of civilizations over the last couple of millennia. The Greeks, Byzantines, Turks, and even the vassals of the Holy Roman Empire have settled here. Thus, Puglia is one of the most culturally diverse regions in Italy. The dialects, here, are as varied as they are difficult to understand. The landscape – a combination of long beaches and sun-baked earth – is also drop dead gorgeous.
The capital of the Puglia region is Bari. It's an important city that serves as the primary launching pad for the region and for the neighboring Adriatic nations. Most the local landmarks, like the Basilica di San Nicola and Palazzo Fizzarotti, can be found around the labyrinthian Bari Vecchia (Old City). If you are headed to the Balkans you can catch the overnight ferry from Bari to Bar in Montengro. Stay in one of Bari's best hostels if you want to explore the region for a bit longer.
Brindisi is another important port where you can catch a ferry and commence backpacking Greece. The pure, whitewashed buildings of Brindisi are a staple of the region. Ostuni and Monte Sant'Angelo are also prime examples of this style.
The ocean around Puglia is a ridiculous azure hue and the blazing whites of the Pugilian buildings create a gorgeous juxtaposition with the water. The best coastlines in Puglia are around Lecce and Monopli. Polignano a Mare – which is close to Monopli – is one of the most beautiful beach towns in Italy and shouldn't be missed.
Backpacking Sicily
Sicily is like a furnace in many ways. Its summers can be oppressively hot. The locals have a fiery passion when comes to their heritage. Also, there's an extremely active volcano – Mt. Etna – present. If I may say, Sicily is a "blast" to visit. (That will be the only pun, I swear.)
The capital of Sicily is bustling Palermo. Staying in Palermo will be a frenetic experience but it will be worth it once you've had your first granita: a kind of ice cream that the locals commonly eat in the morning.
Palermo does suffer somewhat from its ongoing conflict with the mafia, who have a very real presence here – just don't mention this to the locals.
The second most visited Sicilian city is Catania. Catania is home to some stunning Baroque architecture and the busiest university on the island. Catania has some solid beaches – La Plaja being the longest – and is the base for climbing the temperamental Mt. Etna. Most locals will say that Catanese cuisine is the best part of the city though.
Being an arc of ancient culture, Sicily is full of ruins, particularly those of the Greek variety. The most spectacular of archaeological sites are in Agrigento.
There is so much to do in Sicily – the charming village of Taormina, the Aeolian Islands, the wine cellars of Marsala – that finding a base will be difficult. I suggest staying in one or two places in Sicily and breaking up your trip. It would be very difficult to see the whole island from just one base.
Backpacking Sardinia
Sardinia: the Italian's idea of an "island paradise." Sardinia is one of the most beautiful places in Italy, arguably more than Cinque Terre or the Amalfi Coast.
Life in Sardinia is pretty slow and there isn't a lot of nightlife. The locals have a reputation for being pretty insular as well – don't expect many bubbly personalities here. This island will mostly appeal to lovers of nature and quiet, as well as those looking to embark on an Italian yoga retreat.
The major cities of Sardinia are Cagliari, Olbia, Sassari. The first two are where the majority of the ferries arrive. These settlements serve as prime entryways for the rest of the island.
The most beautiful beaches in Sardinia are located in the north. These are, seriously, some of the best stretches of sand in the whole of Europe. The coast around La Maddalena, Costa Smeralda, Budoni, Santa Teresa di Gallura, Porto Istana, and the Bay of Orosei are all superlative. Other notable sites, like the multicolored village of Castelsardo and elegant Grotte di Nettuno, are also worth visiting.
The best hiking is towards the center of the island around the Gennargentu National Park. You can refer to the Trekking section for more details on trails in this area.
Sardinia can be hugely expensive, especially in the summer. Ferries tickets and lodging in Sardinia are both pricey. Camping will be the only option for many backpackers. Luckily, Sardinia has an extensive campground system.
Off the Beaten Path in Italy
At #5, Italy is one of the most visited countries in the world. You'd think and sometimes depress over the fact that there's nowhere in the country where you can escape the tourist hordes. You'd be wrong though. There are parts of Italy that, I shit you not, are empty – not a soul in sight. With a little effort, you'll be off the beaten path in Italy in no time.
Backpacking Eastern Italy
The East of Italy – composed of Umbria, Marche, and Abruzzo – is eerily devoid of foreigners. Hell, there are only a handful of hostels to be found in those last two regions combined. So what's the deal?
The east of Italy is one of the least populated and untapped areas in the whole country. The potential that these regions have is astounding. The locals know this, as most of the tourists that visit are usually Italian. Any expat that's been here either knows someone or has done a lot of digging.
Umbria possesses some very significant sites. Perugia is a lovely medieval town with a booming university that makes it actually really fun. Assisi is the birthplace of one of the greatest minds in history and its basilica is a priceless treasure of medieval art. Umbria is also the site for some the Romans' greatest engineering accomplishments, like the man-made Cascata delle Marmore.
Marche has all the same characteristics that make Tuscany great – medieval villages, pastoral scenery, and great wine included. Notably, the former has more picturesque mountains – the Sibillini – and a more accessible coastline – the Adriatic. Recanati is one of the finest Italian towns that I've ever visited. The Beach of the Two Sisters – near Ancona – could give Sardinia a run for its money as well.
Abruzzo is unspoiled. Some have even described the region as one of "Italy's last wilderness(s)." The mountainous parks of Gran Sasso and Maiella are full of hiking opportunities. Sulmona, Chieti, and Scanno are all enchanting medieval villages. The beaches of Abruzzo are no slouch either.
Visit any one these regions for a more intimate Italian experience.
Backpacking Southern Italy
Now we're really in the middle of nowhere. The regions of Molise, Basilicata, and Calabria are some of the least talked about areas in Italy. Some Italians don't even know where some of these destinations are.
Molise is the newest and probably most neglected region in Italy. It's sometimes perceived as totally abject and is usually the butt of "wtf is Molise" jokes. To be honest, the attractions in Molise are pretty sparse.
This doesn't mean that what Molise offers is shit though. One of Italy's most beautiful archipelagos is the nearby Tremiti Islands, accessible by ferry from Termoli. This island chain is extraordinary and relatively untouched by mass tourism. Back on the mainland, Bagnoli del Trigno is a unique hilltop village that was actually partially cut out of a cliffside.
South of Molise is Basilicata, which, like the former, is relatively empty. Basilicata has received a little international attention though. The village of Matera was recently named the 2019 Cultural Capital of Europe and was a James Bond filming location on the lastest movie. Abandoned Craco has served as a film set for several movies including the Passion of the Christ.
Other destinations in Basilicata are still hidden from the masses. Castelmezzano is a tiny village built defiantly at the base of the craggy Dolomiti Lucane. Melfi is home to a wonderful Norman castle.
Finally, we arrive at the infamous Calabria, which seems to be every Italian's favorite holiday spot. Calabria is well known amongst Italians (for good and bad) but it still evades foreign attention. The beaches here are probably the best on the mainland. Popular beach towns include Praia a Mare, Tropea, Capo Vaticano, and Pizzo. Scilla, Soverato, and Caminia maintain relative anonymity.
Backpacking Lesser Known Cities
There are so many cities in Italy that are worth visiting. Most visitors stick to the crowded favorites, which have been outlined in this guide already. If you're sick of the endless tourists and want to get a taste of the alternative though, these oft-neglected locations make for a great detour.
Below is a list of some lesser-visited cities in Italy. Most of these are very accessible by public transit so you won't have to rent a car. Also, note that the majority of these locations have multiple forms of backpacker lodging. I've included links to all of the relevant accommodation pages for your convenience.
Top Things to Do in Italy
Italy is home to some of the best things to do in the entirety of backpacking Europe… Let's see what we got!
1. Tour the canals of Venice
See why Venice is considered one of Italy's best cities to visit! Walk amongst the canals and discover all the secret nooks that the city hides.
2. Experience the Glory of Rome
Rome may be one of the most historically significant cities in the entire world. A walk in this city, around the monuments and ruins, is unlike any other. A trip to Italy isn't complete without Rome.
3. Hike in the Dolomites
The Dolomites are some of the most beautiful mountains in Europe. Pack a bag and go for a multi-day trek among these imposing peaks.
4. Party in Bologna
Because of its fantastic cuisine and raucous nightlife, Bologna is one the best cities in Italy! The greatest part: it's a relative unknown amongst the international crowd.
5. Take a wine tour
Italy produces some of the best wines in the world. Drive around one of the many wine regions in Italy – like Tuscany or Marche – and sample as many vintages as you can. When travelling Italy, you must take time to sample the good stuff.
6. Relax in a coastal village
Visiting one of the little seaside towns is one of the quintessential Italian experiences. Go exploring and see if you can find a beach all to yourself.
7. Visit a museum or gallery in Italy
Italy hosts some of the most important pieces of fine art in the world. Seeing the likes of the Last Supper or David is a once-in-a-lifetime experience.
8. Climb a volcano
Italy is home to some of the most active volcanoes in Europe. Steel yourself, and climb up to the caldera of Etna or Vesuvius to stare into the smoky void.
9. Visit a less popular city
Italy has its fair share of amazing cities – Rome, Florence, and Venice to name a few. There are way more lesser-known cities that are worth seeing though like Genoa, Parma, and Syracuse.
10. Visit the Italian lakes
As well as classic cities, a gorgeous coast and mega mountains, Italy also has a few epic lakes. The most famous, and best Italian lakes, are Lake Garda and Lake Como which are often frequented by the rich and famous.
Backpacker Accommodation in Italy
Most of Italy's major destinations will have several hostels to choose from and all of them are of exceptional quality. You'd have to venture pretty far to find an Italian destination without a backpacker lodge. Just keep in mind that they can get pricey in the tourist season!
There are a number of other accommodation types in Italy though, from quaint bed & breakfasts to rural farm stays and luxurious vacation rentals.
If you're really trying to travel around Italy on a budget, then couchsurfing will be one of your best options. This is a great way to meet some of the locals and experience a more intimate side of Italy too. Travelling Italy becomes more of adventure too!
Honestly though, the best way of sacking up in Italy is by camping. The Italian campgrounds are very well maintained and the vibes here can be fantastic. loved camping in Italy, and so did my wallet.
To help you find the absolute best places to stay in Italy during your backpacking adventure, check out our in-depth article on the best hostels in Italy. There are some true hostel gems in there so give it a look!

Best Places to Stay in Italy
Italy Backpacking Costs
At a first glance, Italy looks spenny as fuck. Your biggest outgoing is likely to be accommodation, and during peak season prices can be unpayable.
If you really want to visit Italy on a budget, balance visiting busy tourist hubs with going super remote (try anywhere in Molise), as places to stay are much cheaper, and so is food! People are kinder to tourists too, which goes a long way!
A comfortable budget for backpacking Italy would be around $50-$60 daily. A restaurant meal will cost on average $15 while a panini or snack will be around $4. Most alcoholic drinks will also be around $5-$8, again, depending on when and where you are.
There are lots of ways of saving some cash if you're backpacking around Italy. Here are some tips and tricks for saving money.
Go camping – camping is by far the cheapest way of sleeping.
Couchsurf – it's very popular in Europe.
Cook at home – Italian groceries are cheap and of a high quality.
Buy your own wine – bottles are usually $5.
Try ride sharing – most of the time, BlaBlaCar will be your cheapest transportation option.
Find free stuff – there are plenty of free things to do in the cities. Check this guide out here for a good start.
Backpack with friends – you'll end up splitting costs.
Like most tourists hotspots, Italy is subject to substantial seasonal rates. Backpacking in Italy during the summer when every other nation is on vacation will definitely be more expensive. Those that really want to travel to Italy on a budget should visit from October-March when prices will be much lower.
A Daily Budget in Italy
Money in Italy
Italy uses the Euro, which is accepted in over twenty-four European nations. As of February 2023, the Euro's conversion rate is 1=1.06 US dollars.
ATMs and banks can be found throughout Italy, and you should never have a problem withdrawing cash. Most ATMs charge a fee for converting currency, but getting a zero foreign transaction fee card, like a Quicksilver Visa or a Charles Schwab card can keep the costs down!
Even better, the BrokeBackpacker strongly recommends getting Wise (formally transferwise) to save a bunch of cash when roaming around. Wise is a 100% FREE platform with considerably lower fees than Paypal or traditional banks. And it's even better than Western Union…
Travel Tips – Italy on a Budget
Camp: Whatever your Italy backpacking route, there should be plenty of gorgeous places to camp. Italy can be a great place to camp in the rural areas. While wild camping is illegal in Italy, you can still find some pretty remote places to camp for free. Check out this post for a breakdown of the best tents to take backpacking. Or, if you're feeling really adventurous and want to save some cash, consider picking up a backpacking hammock.
Cook your own food: If you are on a tight budget, you can save money by cooking your own food – I recommend bringing a portable backpacking stove.
Book your transportation early: Both plane and train tickets are much cheaper if you purchase them in advance.
Couchsurf: Italians are awesome, and I am so grateful I was able to explore its cities with local friends. Check out Couch surfing to make some real friendships and see this country from the perspective of locals.
Pack a travel water bottle and save money every day!
Why You Should Travel to Italy with a Water Bottle
Plastic washes up on even the most pristine beaches… so do your part and keep the Big Blue beautiful
You aren't going to save the world overnight, but you might as well be part of the solution and not the problem. When you travel to some of the world's most remote places, you come to realise the full extent of the plastic problem. And I hope you become more inspired to continue being a responsible traveller.
Plus, now you won't be buying overpriced bottles of water from the supermarkets either! Travel with a filtered water bottle instead and never waste a cent nor a turtle's life again.
The Best Time to Travel to Italy
The best time to visit Italy is in the spring and autumn, during the shoulder seasons.Italy is subject to two distinct climates: a classic Mediterranean one in the south and a milder subtropical one in the north. Both have similar characteristics though having warm, dry summers and cool, wet winters.
Summers in Italy can be really, really hot, especially in the south. Many locations, even those as far north as Bologna, can get well over 100 degrees Fahrenheit in the middle of August. When I was Florence in 2017, it was a season-high 112.
Winters in Italy are pretty mild. Places of a higher elevation, like those near the Alps, Apennine, and various volcanoes do receive a respectable amount of snow still.
Autumn and spring are probably the loveliest times of year to visit Italy. The Italian spring is characterized by gentle rains and a lushness of the landscape. Note that snow still lingers in mountains in spring and won't clear until June.
Festivals in Italy
Italy has a good mix of religious, cultural, musical, and agricultural festivals. Regardless of the type of celebration though, Italians go all out and the festivities can get absolutely nutty at times! People throwing fruit at each other, neighborhood gangs getting in turf (fist) fights, thousands crowding into streets while dressed like jesters – these are just a few tastes of how Italians celebrate.
If you want to attend an Italian festival, steel yourself and prepare for the ride of your life!
Carnevale (February/March) – Italy's own carnival. Venice's version is most famous as everyone dresses in masks and harlequin-like outfits.
Battle of the Oranges (February/March) – The largest food fight in Italy! Takes place in Ivrea.
Festa della Sensa (May) – Celebration that commemorates Venice's relationship with the sea. The waters around Venice are packed with civilian boats that range from dingy to epic in appearance.
La Corsa dei Ceri (May) – One of the greatest religious processions in Italy. Honors Saint Ubaldo, and is held in Gubbio
Umbria Jazz (July) – One of the most important jazz festivals in the world. Takes place in Perugia. There's also a winter version held in Orvieto.
Palio di Siena (August/September) – Rival neighborhoods in Siena meet and compete in various competitions, most well-known being horse races. Can be quite energetic.
Harvest Sagre (October-November) – The autumn harvest and food festivals. Nearly every region holds their own around this time.
Musica dei Popoli (October/November) – A large festival that showcases alternative and folk Italian music. Held in Florence.
Club to Club (November) – A large electronic festival held in Turin.
What to Pack for Italy
There isn't really any social or religious stigma when it comes to dressing up in Italy. People wear comfortable clothes in the summer and dress warmly for the winter just like everywhere else. Packing light clothing in the summer is definitely a good idea as it can be very hot during this time in Italy.
The only requirement for dressing in Italy is that you need to look like you give a shit about your appearance. Fashion in Italy is a fairly serious affair. If an Italian is going to be seen in public, they're going to make damn sure that they look clean and composed. I've even known locals to wear a suit and tie to the fucking doctor; I would usually wear a pair of sweats in this situation.
So in conclusion: wear whatever you feel most comfortable in but just make sure that it's a decent outfit. If you have ratty-ass backpacker clothing (like the kind I wore after backpacking through Africa) make sure you limit how much you wear it. The locals will be much more receptive to a dapper individual.
If you're looking for some tips, be sure to check out my full Italian packing list. Otherwise, consider bringing less with you and buying some clothes when you arrive.
Essential Items for Backpacking Italy
On every adventure, there are six things I never go traveling without:
Staying Safe in Italy
While Italy is generally safe, probably the one hazard that everyone considers when backpacking in Italy is the mafia. Let's clear a few things up.
Firstly: the term mafia isn't an encompassing word – the mafia actually just refers to the Sicilian branch, which is officially named Cosa Nostra. Secondly: while organized crime in Italy is a very serious problem, they don't target tourists all that much. Hell, you'll probably be interacting with syndicate members regularly, and never know it. Besided, there are several ingenious ways to hide your money.
Like any country with an exaggerated criminal presence, it's best to just stay out of trouble. The only way that you'll actually be affected by the Italian gangs is if you consciously get involved with them. So don't worry too much about being the target of a "hit" or having your car blown-up – that stuff only happens in the movies.
Accidents and 'wrong-place-wrong-time' moments do happen, but there are several ways to avoid idiocy whilst attempting to stay safe.
Sex, Drugs and Rock 'n' Roll in Italy
When it comes to having fun, Italians are a bit nocturnal, much like their Spanish latitude neighbours. Most Italians will take their sweet time before hitting the town – first grabbing an aperitivo, then dinner, then a coffee, and only then will they kick into high gear. By the time they're ready, it's already past midnight. Those visiting Italy for the first time may find this process somewhat tedious.
Just because the Italians stay-up late doesn't mean they necessarily drink more as well. In fact, most Italians are very regimented in their drinking habits. They start with a low-alcoholic drink and then slowly move up the ladder. If someone starts calling for shots though, then it's serious party business.
Italians also love to drink in public spaces whenever possible. In the wee hours of the night, most of the squares (ironically those adjacent to the churches) will be packed full of people drinking negronis, limoncello, and sambuca. These moments are usually filled with conversation as opposed to drunken disorderliness.
If you find yourself in a social situation where you're surrounded by merry locals, just be yourself and try not to get too wasted. Italians don't care for drunks and it's a quick way to alienate yourself, especially if you're looking to hook-up. Just be confident and straightforward with them – they're very receptive to this sort of behavior.
Drugs are dutifully illegal in Italy. If you wanted to score some, you'd best head to clubs. Be careful when soliciting though – many who are looking to buy drugs are taken advantage of and it's quick to get in touch with the seedy underbelly of the criminal world. So just be careful, and know who you're buying from.
Travel Insurance for Italy
Traveling without insurance would be risky so do consider getting good backpacker insurance sorted before you head off on an adventure.
I have been using World Nomads for some time now and made a few claims over the years. They're easy to use, professional and relatively affordable. They may also let you buy or extend a policy once you've started your trip and are already abroad which is super handy.
World Nomads' mission is to support and encourage travellers to explore their boundaries. They offer simple & flexible travel insurance, and safety advice to help you travel confidently.
They've been doing it since 2002 – protecting, connecting, and inspiring independent travellers just like you.
Get a quote below or read our in-depth review!
World Nomads provides travel insurance for travelers in over 100 countries. As an affiliate, we receive a fee when you get a quote from World Nomads using this link. We do not represent World Nomads. This is information only and not a recommendation to buy travel insurance.
How to Get Into Italy
Being a European nation, Italy is very easy to enter and to move within. Customs are a breeze, transportation is efficient, and onward travel options are numerous. When backpacking Italy, you should have no problem knowing where to go next.
Flying into Rome, Naples, Venice, Florence, or Milan is acceptable, and can result in some surprisingly good prices. As always, I recommend jumping on Skyscanner and checking for those low prices baby, low prices…
…mmm.
Italy borders Slovenia, Austria, Switzerland and France. You can get in through any of these very easily as they are all part of the EU (ok, Switzerland isn't, but for these purposes, it is), and out again too!
You can even take a boat from Sicily to Tunisia or vice versa, but they will make you check in over 2 hours before departure and it is pretty horrific with no cabin (although super doable for the tough cookies out there). Trust.
Entry Requirements for Italy
As part of an attempt to strengthen borders, all members of the 63 previously visa-free countries must register with the European Travel Information and Authorisation System (ETIAS) from 2024 onwards. While this is not as tedious as a Visa, it's an extra step that you should complete before arrival.
An ETIAS authorisation is valid for 3 years.
Those who reside in the Schengen Zone only need an EU ID card to enter a neighbouring country. All other world nations require a passport (and ETIAS authorisation).
Most non-EU nations can qualify for a 90-day visa that is valid in any participating European nation. There are always exceptions though, so be sure to check the official website before you start backpacking in Europe.
See here for a list of all European nations in the Schengen Zone. Remember that not every nation in Europe is a part of this agreement.
How to Get Around Italy
Italy has a very expansive public transportation system. You can get just about anywhere via bus or train.
Buses are cheap, comfortable, and ubiquitous. You can buy a ticket at a local shop or ticket office but your best bet would be to use an online resource, like Bookaway, Flixbus, or Omio.
Also like the rest of Europe, train travel can be a varied experience with multiple classes and departure options. Regional trains are the most affordable type of locomotive travel and usually take a bit more time. High-speed trains are quicker and more expensive, servicing only extra-city routes like Rome-Milan or Bologna-Florence. Like buses, it's best to buy a ticket ahead of time, preferably online (you can get a sim card for Italy easily).
Renting a car is a great way to explore Italy at your own pace. You can sort your car rental here in just a few minutes. Booking in advance is the best way to ensure you score the lowest price and your choice of vehicle. Often, you can find the best car rental prices when you pick up the rental from the airport.
Make sure you also purchase a RentalCover.com policy to cover your vehicle against any common damages such as tires, windscreens, theft, and more at a fraction of the price you would pay at the rental desk.
Italian highways are very modern and navigable. Italians drive on the right side of the road. Try to avoid driving in cities where congestion becomes a problem. Some, like Florence and Venice, won't even allow vehicles in the center.
Note that drivers can be subject to a lot of fees. Toll gates are numerous and almost unavoidable while driving on the main highways. Traffic cameras are also ubiquitous and will ticket you for even the most minor of infractions. Fuel is also quite expensive in Italy by European standards, so much so that many Italians have resorted to driving alternative fuel vehicles that use methane and electricity.
Hitchhiking is very difficult in Italy. Most Italian drivers won't even bother to stop unless, for some reason, they know you. If you do get a ride, it's probably because a fellow tourist has taken pity on you.
Campervan Hire in Italy
A great way to backpack Italy is with a van. Campervans are awesome. Few things in life get me as excited as a good road trip in a campervan. Traveling in Italy by campervan is bound to be a fantastic experience. Renting a campervan in Italy is easy too.
There are so many off-the-beaten-path adventures to be had in Italy. Campervan hire is your key to adventure (and comfort)!
Onwards Travel from Italy
Italy shares friendly borders with nearly every country in its vicinity and these can be crossed via plane, train, automobile, ferry, you name it.
Those coming and going from one of the Schengen countries will have the least trouble crossing borders. Buses and trains link Italy directly with France, Switzerland, Austria, and further to Germany, and Spain.
Those who want to go backpacking in Greece afterwards should utilize one of the many convenient ferries that cross the Adriatic Sea. Ferries also link Italy with other non-Schengen Adriatic countries like Croatia, Albania, and Montenegro. Brindisi and Bari are the most obvious (and straightforward) ports.
Really, there are no trains towards eastern Europe, even the stunning Slovenia. However, it's very possible to grab a bus in this direction, and you can get pretty far, pretty quick like this!
Working in Italy
Trying to be a digital nomad in Rome or Florence will kill your bank account, but Italy can be great if you go off the beaten track, especially in lesser-known regions. There are no special visas available, and cafes are usually without extra plug sockets. That said, data coverage is strong, and there are some awesome places to work from!
If your heart is REALLY set on working in Italy, though, Global Work and Travel may be able to help. With opportunities to Teach English, Au Pair, or Tutor, Global Work and Travel assist you with the VISA process and offer a pretty sweet support system throughout your stay, whatever option you choose.
Volunteering in Italy
Volunteering abroad is an amazing way to experience a culture whilst giving something back. There are loads of different volunteer projects in Italy ranging from teaching, to animal care, to agriculture to pretty much everything!
Italy is a wealthy and well-developed country, so volunteers from abroad aren't necessarily in high demand. Most opportunities you'll find are in hospitality and housekeeping, which usually provide free meals and accommodation in return. You won't need a specific visa if you plan on volunteering for less than 90 days, but non-EU residents will need to apply for one if they're staying long-term.
If you want to find volunteering opportunities in Italy, then we recommend that you Signup for Worldpackers – a volunteer platform that connects local hosts directly with traveling volunteers. As a Broke Backpacker reader, you'll also get a special discount of $10 when you sign up. Just use the discount code BROKEBACKPACKER and your membership is discounted from $49 a year to only $39.
Volunteer programs run through reputable work exchange programs like Worldpackers are usually very well-managed and reputable. However, whenever you are volunteering, do stay vigilant especially when working with animals or children.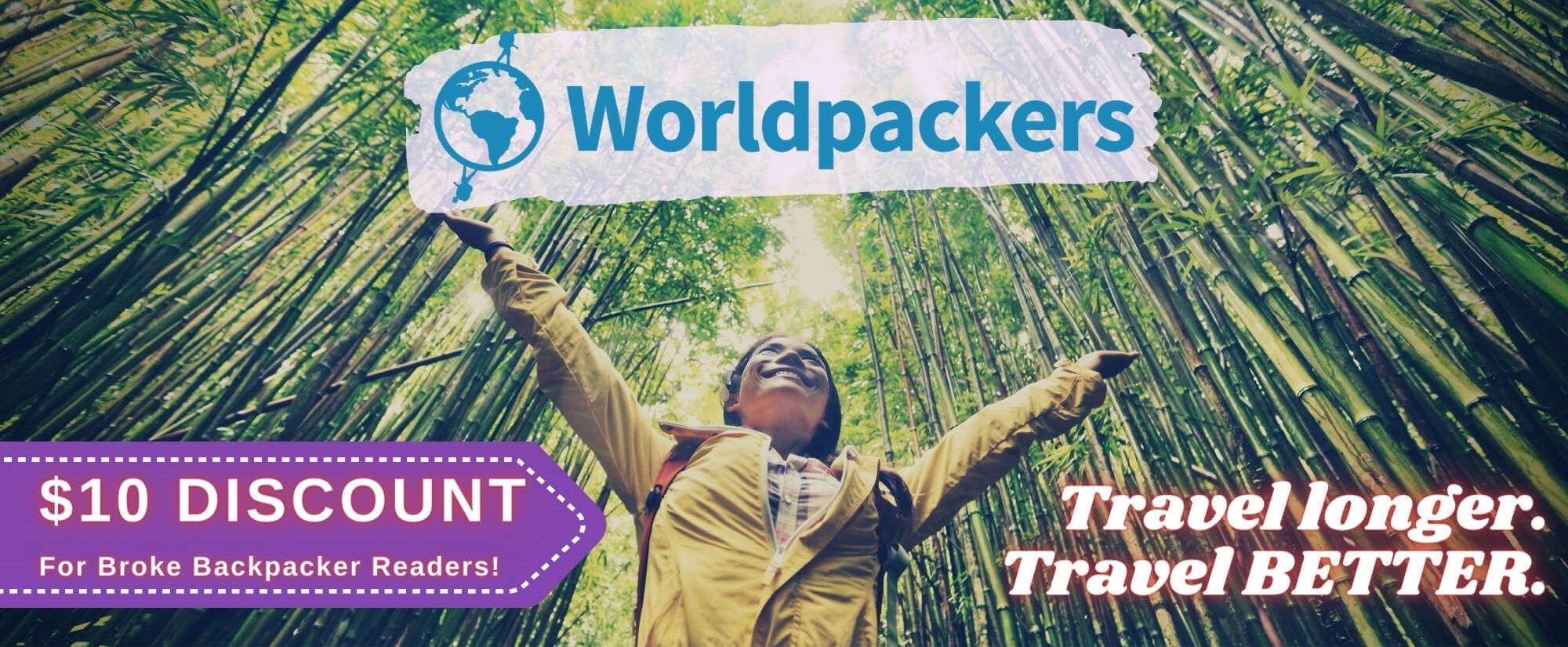 Worldpackers: connecting travellers with meaningful travel experiences.
Italian Culture
You can't backpack through Italy and not form some kind of an impression about the people. Italian behavior is, by now, well documented by popular culture. The close-talking, the animated body language, the frankness of the conversation – most of these stereotypes are actually pretty spot-on.
When interacting with an Italian, the first thing that you may notice is that they have little regard for personal space. They will make physical contact quite casually with others e.g. put a hand on your shoulder or kiss a cheek. Keep an eye out for their gestures as well as Italians throw around their arms and hands in an overly excited way sometimes. Don't feel threatened – it's just how Italians communicate.
Because of their directness, Italian men may appear overly machismo or degrading when they interact with women. To be honest, most Italian men that I've met are actually very respectful of the opposite sex. It's only a few bad apples that get the attention and, in defence of Italian men, every country has asshole dudes.
At the end of the day, Italians have a pretty good sense of humor when it comes to their idiosyncrasies. Don't be afraid to talk to them about their behavior as they love to explain themselves.
Useful Travel Phrases for Italy
Did you know that "certified Italian" is only spoken in the center of Italy – around Rome – and that there are, in fact, 34 other languages and dialects that are officially recognized? Yee, Italy sometimes has problems communicating.
Most Italians will comment on how they can't understand their neighbors and how frustrating it is. A person from Milan would probably have a lot of difficulty when talking to a Sicilian because their dialects are so different. For those backpacking through Italy, this can make things difficult as a lot of the Italian that they've learned will become redundant depending on where they are.
There are, of course, certain staples of the Italian language that will always be universal though. Learning a few of them will be better than knowing nothing at all. Below, I have written the pronunciations for a few helpful Italian phrases with English translations.
If speaking Italian proves to be too difficult, English is still widely spoken in most of the larger cities and by the majority of the youth. Certain regions that share a border with another European nation will also speak more of that particular country's language. For example, many people from the Valle d'Aosta region speak French while those from Trentino use a local dialect of German.
What to Eat in Italy
Most of the Italian food that foreigners eat is pretty generic and bland. Those visiting Italy for the first time will be happy to hear that the authentic stuff is much better and totally worth it; actually, it's fucking fantastic.
The key to good Italian cooking is using limited ingredients. Don't call Italian food simple though – it's really amazing how diverse the cuisine can be with so few parts. Most dishes only have 3-4 components and using anymore is considered overkill. As one Italian put it while they were watching me make a meal with 5+ ingredients: "you're shitting outside of the toilet."
Pasta is, of course, one the most popular Italian dishes and it's classically served for lunch. Pizza is widely adored though some Italians are irritated by tourists' constant request for them. Here's a tip to avoid the local's ire: don't order pizza at a restaurant; order one at a pizzeria. Italians only eat pizza in pizzerias.
These are only the basic food groups though. There are hundreds (maybe thousands) of Italian dishes hailing from every corner of the country. Each corner of Italy will have its own version as well i.e. pizza in Naples is very different from pizza in Milan.
Cooking is an integral part of Italian identity. One could easily spend their entire journey dedicated to just exploring Italian cuisine and they would be better off than most.
Popular Italian Dishes
For those that are ready to begin their culinary expedition, I've created a list of ten of the must-try foods in Italy. Each item is followed by the region that it originated from.
Books to Read While Backpacking Italy
These are some of my favorite travel reads and books set in Italy, which you should consider picking up before you begin your backpacking adventure…
Under the Tuscan Sun – One of the original travel novels that promoted Tuscany as a tourist destination.
I, Claudius – A semi-autobiographical novel concerning one of Rome's most unlikely emperors, Tiberius Claudius, who witnessed the rise and fall of some the Empire's most notorious figures.
Gomorrah – The best-selling novel that seeks to expose the corruption and inner dealings of Naple's major crime syndicate, the Camorra. Now a hit TV show.
If on a Winter's Night a Traveler – Italo Calvino was one of the most influential writers of the 20th century. This novel is a collection of his most regarded short stories.
My Brilliant Friend – A triumph of Italian literature. The story of two friends as they try to live their lives in post-WWII Naples.
Brief History of Italy
The history of Italy is one of the most impressive sagas in human civilization. Most people know of Italy's greatest contributions like the Roman Empire and Renaissance. Oddly enough though, the history of modern Italy isn't discussed much for one reason or another.
The current state of Italy can be traced back to the 19th century when the various Italian states, who had been warring for almost half of a millennia, began to unify. Under a collection of ambitious individuals – including Victor Emmanuel II and Giuseppe Garibaldi – Italy would be whole again for the first time in ages.
Neighboring France played a large role in the Risorgimento (Revival) of a unified Italy thanks to the French Revolution, which inspired many revolutionaries, and to the foreign aid that they provided, which helped Italy overcome costly wars against Austria. When Rome was retaken in 1870, the Risorgimento was complete and the Kingdom of Italy was born.
For the next forty years, Italy would undergo a process of reorganization in an attempt to join the modern world. At the onset of World War I, they had, ultimately, done a very poor job and were extremely ill-equipped. After famously bowing out of the conflict, things got worse for the country.
Fascism rose in the wake of WWI. Benito Mussolini became the most powerful man in the country and quickly allied himself with Adolf Hitler. Long story short: World War II kicked-off, and we all know how that ended up.
Since WWII, Italy has struggled in its attempts to recapture its former glory. There have been moments of great prosperity but these have been tarnished by greater economic hardship, corruption, and political dissonance. At the moment, Italy's current political state is still a bit of a question mark.
Some Unique Experiences in Italy
You can get up to some absolute antics in Italy, especially if you jump aboard the European spirit of flirting with the outdoors and unexpected interactions…
Hiking in the Dolomites
The Dolomites are some of the most stunning mountains in the world! A subsection of the Alps, the Dolomites are characterized by their jagged carbonate peaks that often resemble towers, teeth or even talons.
The Dolomites is a mecca for outdoors enthusiasts who want to backpack through Italy. There are thousands of trails crisscrossing this region and hikers can spend weeks in the mountains here.
The Dolomites benefit from an awesome public transport system. You can get to just about any trail with a bus, which eliminates the need for a car. Once you're in the mountains, you'll obviously have to hoof it from camp to camp.
Accommodation usually comes in the form of rifugi, which are essentially mountain huts. These huts offer bunk beds and, depending on what you paid, 1-3 meals a day. The food of the rifugi, which is a mix of Italian and German cuisine, is surprisingly delicious.
Rifugi can be expensive at $50-$100/night. Those who want to save some cash can bivvy so long as they do so in an inconspicuous manner. Wilderness backpackers will probably have to pack their own food as well because the rifugi usually have only enough food to feed their guests.
For those who want to learn more about the Dolomites, I suggest picking up this book. It's one of the most informative ones that I've found.
Hiking in the Apennine Mountains
The Apennine Mountains are located in the center of Italy and stretch from Genoa to Calabria. Spread across this mountain chain are several different Italian national parks that offer great hiking opportunities.
The Sibillini Mountains, located in the Marche region, are not as tall as the Alps or as dramatic as the Dolomites – the landscape of the Sibillini is slightly gentler and very pastoral. The wildflowers and meadows here can be spectacular though. The Sibillini is also much, much quieter compared to the Alps. Those interested in walking here can refer to this webpage outlining all the most popular trails in the area.
South of the Sibillini is Gran Sasso in Abruzzo. The highest peak in the area is Como Grande, whose distinct profile is often seen from miles away. Despite having prime conditions for hiking and skiing, the Gran Sasso receives very few visitors. This is very surprising considering that the park is only a few hours drive from Rome.
Hiking in Sicily
Much like Sardinia, Sicily offers some great walks that go from sea to sky, the latter coming in the form of active volcanoes!
The best place to go hiking in Sicily is around the Aeolian Islands where you'll get a good mix of beach and mountain trails. Stromboli, the local volcano, is the most popular trek here as hikers are afforded the chance of seeing an active crater, noxious fumes and spitting lava included. Those looking for something more pleasant will find plenty of beauty along the coastline outside of Lipari.
More great trails can be found around the Vendicari Reserve, Zingaro Reserve, and Mt Etna. Interested backpackers can head to this website for a brief overview of several Sicilian hikes.
Scuba Dive Italy on a Liveaboard Trip
Love Scuba Diving? Taking a Liveaboard trip in Italy might just be the thing for you.
For diving lovers, there might not be a better way to get the full Italian diving experience than joining a Liveaboard trip.
On a Liveaboard trip you spend your days exploring the best dive sites in any given area. Nights are spent eating tasty food and socializing with fellow dive maniacs.
Be sure that in Italy, Liveaboard trips are not the cheapest endeavors. That said, a Liveaboard trip is the way to go if you are looking to spend a chunk of time diving and exploring.
Joining an Organized Tour in Italy
For most countries, Italy included, solo travel is the name of the game. That said, if you are short on time, energy, or just want to be part of an awesome group of travelers you can opt to join an organized tour. Joining a tour is a great way to see a majority of the country quickly and without the effort that goes into planning a backpacking trip. However—not all tour operators are created equal—that is for sure.
G Adventures is a solid down-to-earth tour company catering to backpackers just like you, and their prices and itineraries reflect the interests of the backpacker crowd. You can score some pretty sweet deals on epic trips in Italy for a fraction of the price of what other tour operators charge.
Check out some of their awesome itineraries for Italy here…
FAQs on Backpacking Italy
Here's what people usually ask us about travelling around Italy.
Final Advice Before Visiting Italy
Italy's one of those rare countries that live up to their grandiose reputation. Everything here is justifiably hyped – the food is amazing, the people are a riot, the history is vibrant, and the landscape is drop-dead gorgeous. Sounds like the makings of a brilliant trip, right?
Backpacking Italy will be one of the best times of your life. You'll be able to choose from a myriad of attractions and, at times, face some pretty harrowing prices. Stick with this budget travel guide to Italy though, and you'll be armed with everything that you could possibly need.
Italy is a relatively open-minded country. Yes, it can be pretty dogmatic and, yes, the locals can appear intimidating at times (because they're so goddamn stylish). If you treat everyone with respect and dignity though (as you always should) then you'll be accepted with open arms.
---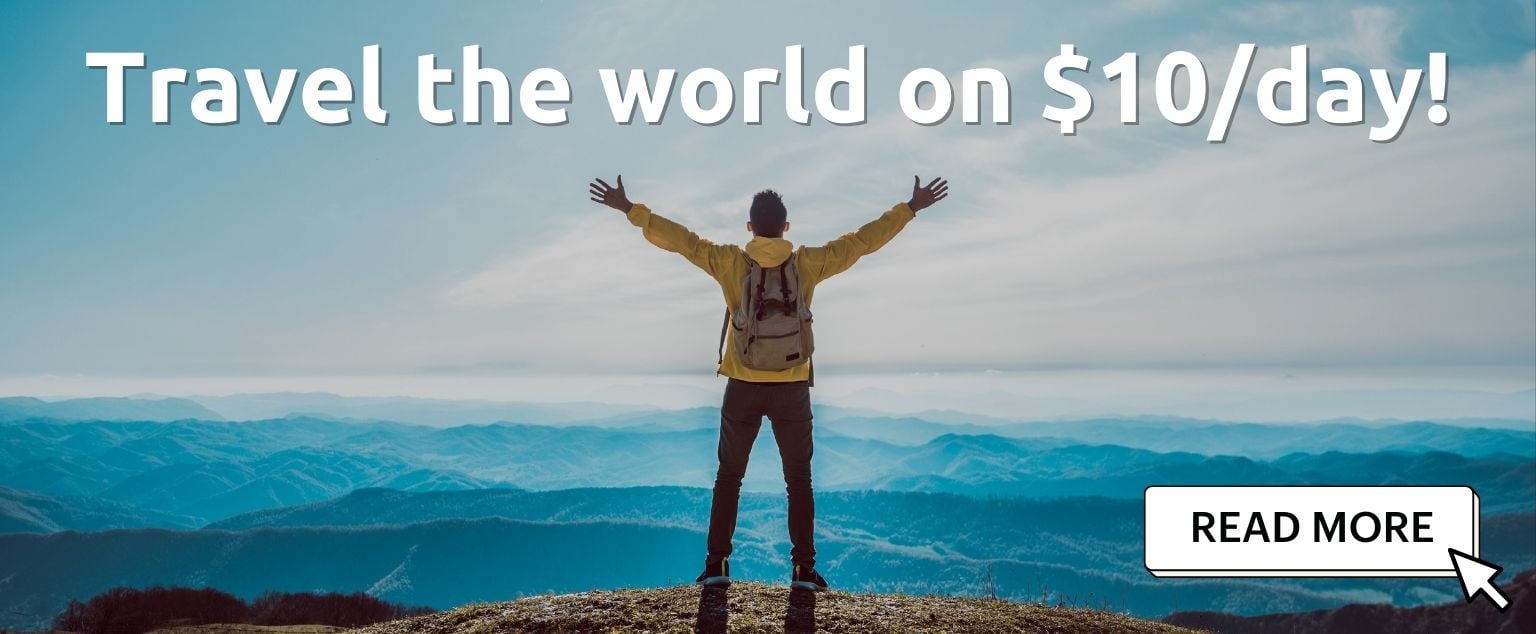 And for transparency's sake, please know that some of the links in our content are affiliate links. That means that if you book your accommodation, buy your gear, or sort your insurance through our link, we earn a small commission (at no extra cost to you). That said, we only link to the gear we trust and never recommend services we don't believe are up to scratch. Again, thank you!