Famed for a leaning tower, the tuscan city of Pisa one of Italy's most visited. Whilst many visit on day trips purely to get their snaps of the tower, this is a shame as the city on the river Arno has so much more to offer.
Aside from the aforementioned tower, there are plenty of other things to do in Pisa. History seems to seep from every street in Pisa making this a wonder to behold for any history buff. The food too is very good here so if like eating, you're in the right place. Getting off the beaten track in Pisa, however, can be a little more tricky…
And that is where we come in. We have created this epic guide to the very best unique and unusual things to do in Pisa. We understand that not every independent traveller, backpack and casual city-breaker isn't just going to want to see the most popular sights in town, so we made sure you'll have a great time discovering some of the more weird and wonderful parts of this venerable old city.

Unlock Our GREATEST Travel Secrets!
Sign up for our newsletter and get the best travel tips delivered right to your inbox.
Top Things to Do in Pisa
Any trip to Pisa has to begin with a visit to the leaning tower I guess. Let's take a gander at just that and the other top things to do in Pisa.
Sorry, but this wouldn't be a list of things to do in Pisa without going to see the Leaning Tower of Pisa. No matter if you spend an hour there, or if you just go there for the obligatory photo of yourself trying to hold it up, it's just a must-see sort of place.
It's pretty cool, to be fair. Beginning in 1172, construction took place in three stages over 200 years. Imagine things taking that long nowadays (HS2 anybody?)? Anyway, it's part of the Piazza del Duomo UNESCO World Heritage Site and it can be climbed. Do expect long queues, however; if you want to skip the line (highly recommended), we would suggest using a cattle-prod or maybe grabbing yourself a reserved ticket online.
2. Enjoy the atmosphere of Piazza dei Cavalieri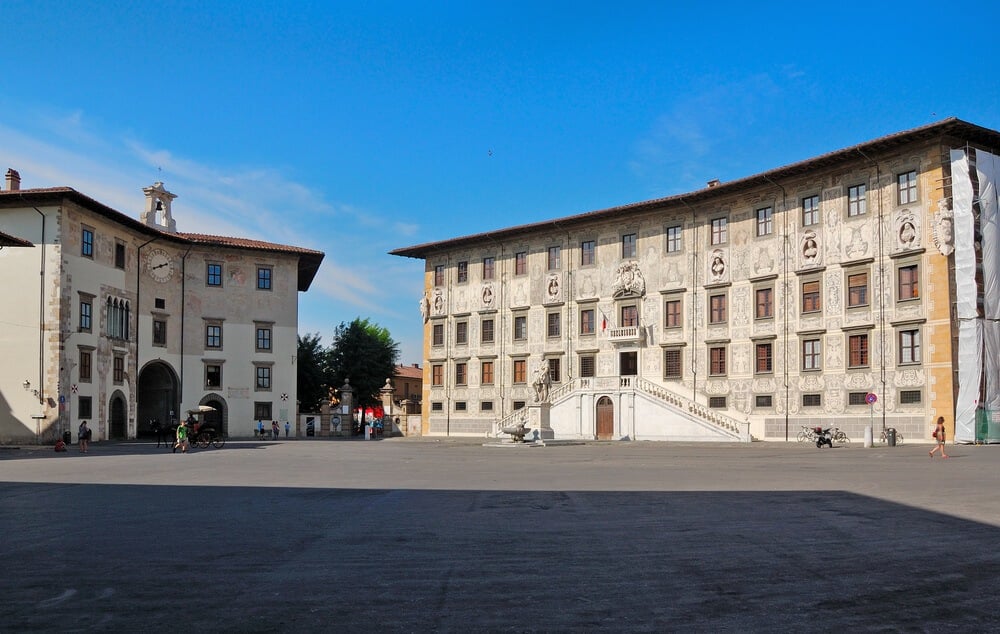 Italy wouldn't be Italy without its piazza or squares (plaza, more correctly). They're often where it's at in terms of politics, economics and general meeting place and, of course, this happens to be the case in Pisa as well. Whilst the most famous in the city is obviously Piazza del Duomo (with the wonky tower and all), the second most preeminent is Piazza dei Cavilieri.
Translating as 'Knight's Square' there are layers upon layers of history here. Most famously, we're talking a university founded by Napoleon Bonaparte, but rewind to the Roman era and this was the site of its Roman equivalent – the forum. There's the Church of the Knights, the Palazzo del Consiglio dei Dodici, and more pretty buildings besides, as well as a fountain, too.
FIRST TIME IN PISA
Santa Maria
Santa Maria is a central area of Pisa, with clear boundaries. It sits on the north bank of the River Arno, between the Citadella and Mezzo bridges.
Places to visit:
Check out the Baptistry, in the same big open space as the Tower.
See the Cathedral. This imposing structure has stunning architecture and was a blueprint for others that followed.
Enjoy a tasty dinner in a side street and toast your travels with cheap but fantastic table wine!
For more Places to Stay, check out our full Pisa Neighborhood Guide!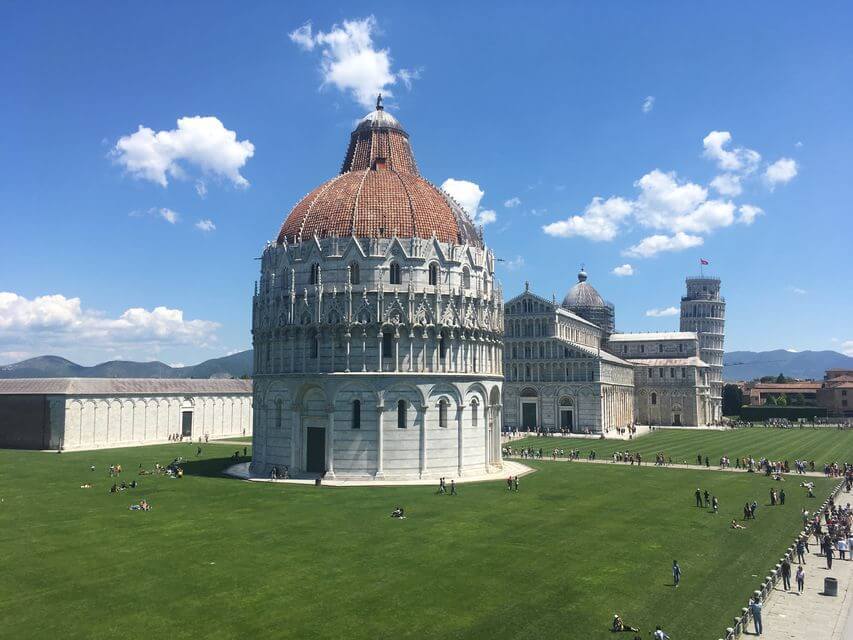 With its specifically Pisa Romanesque architecture, visiting the city's centuries-old cathedral (1063!) is another cool thing to do in Pisa. Whilst the cathedral itself is beautiful, both outside and in (even more so in, actually), it's the baptistery – the cylindrical-shaped building nearby – that's more interesting.
Like its taller sibling, the baptistery leans slightly to one side (does everything in Pisa lean?), although less impressively. Dating back to 1152, Pisa's baptistery is not only cool to see but is famous for its echo as well. Oh and in case you were wondering, a baptistery is the part of a church that is used for baptisms, but you might have been able to tell from the name. Guided tours are available.
4. Stroll along the banks of the Arno River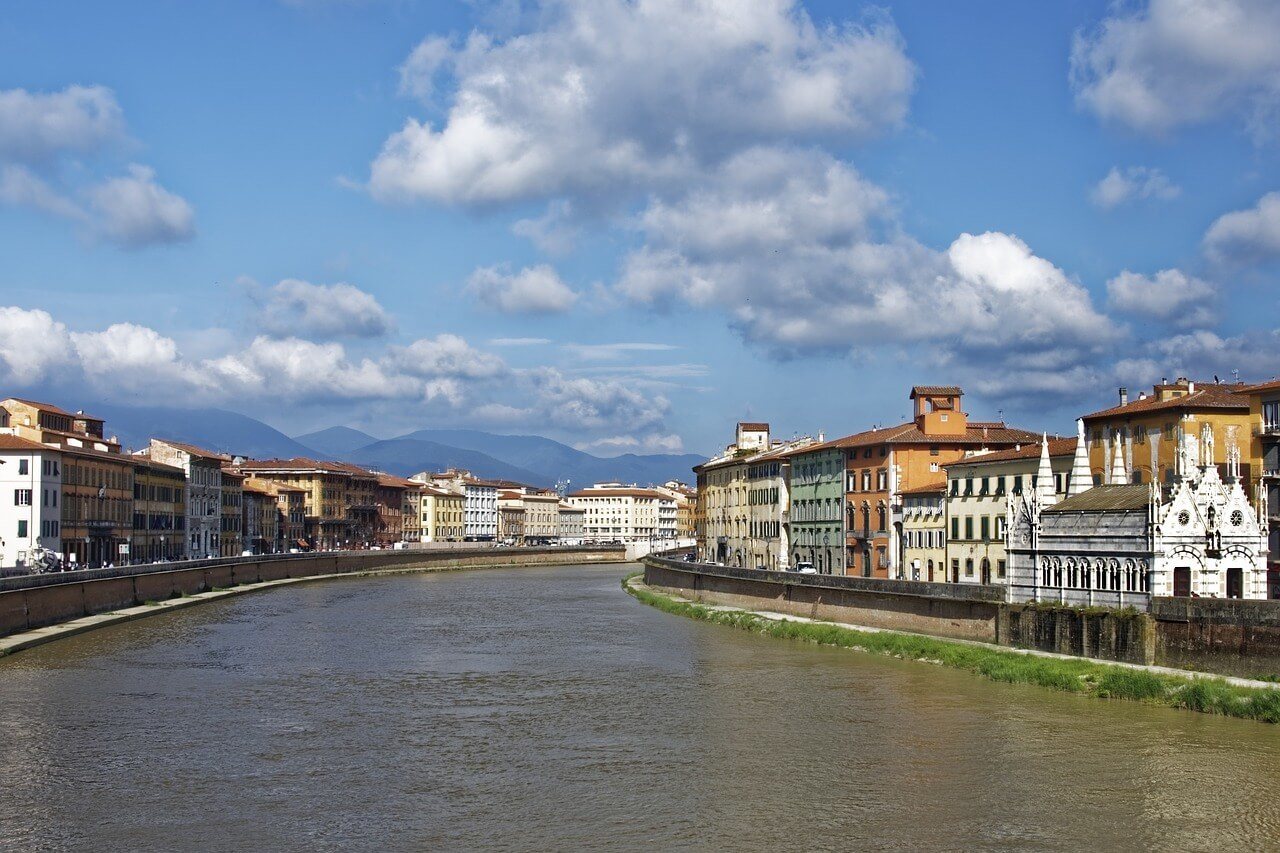 The second most important river in Italy, the Arno River flows from the center of Italy, beyond Florence, and passes by Pisa before emptying out into the Tyrrhenian Sea. Walking along the banks of the river is a pretty good option if you're looking for non-touristy things to do in Pisa, since visitors don't tend to stroll along the river all that much.
And that's great news if you like a more chilled exploration of a city. You can spot the historic buildings of Pisa from the banks of the river, pass under and over historic bridges, and take in a vista of mountain-scapes in the background. Head along the North Bank, pass by the University of Pisa, the Piazza Reale, the Medici Arsenal – then on towards the Old Citadel.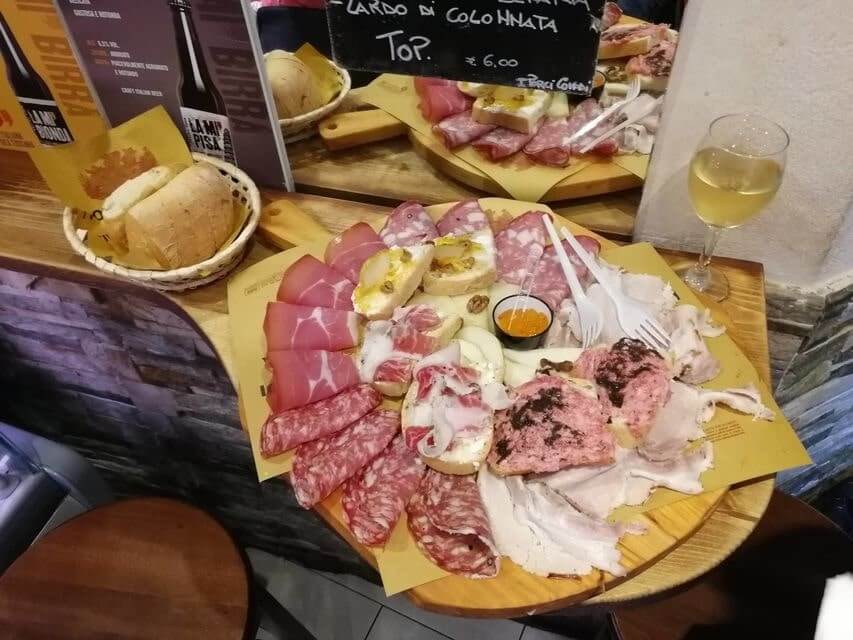 You're in a country known for its food. But not only that, you're in a region that's famous for its food in a country famous for its food. That says something. Specifically, this is Tuscany and, actually, even Pisa has its own distinct style, called Pisano. Literally one of our favourite things to do in Pisa is to eat all the food.
Sample salamis, countless cheeses, try the traditional focaccia round here called cecina (made from chick peas) and sample classic Tuscan soup (or zuppa toscana). Once that's digested, try the hearty stew-like potage that is ribollita (a farmer's favourite), and beans uccelletto-style complete with sausage. Round it all up with a delicious gelato, because, well, you're in Italy. You can try find the best stuff by yourself or you can book a food tour.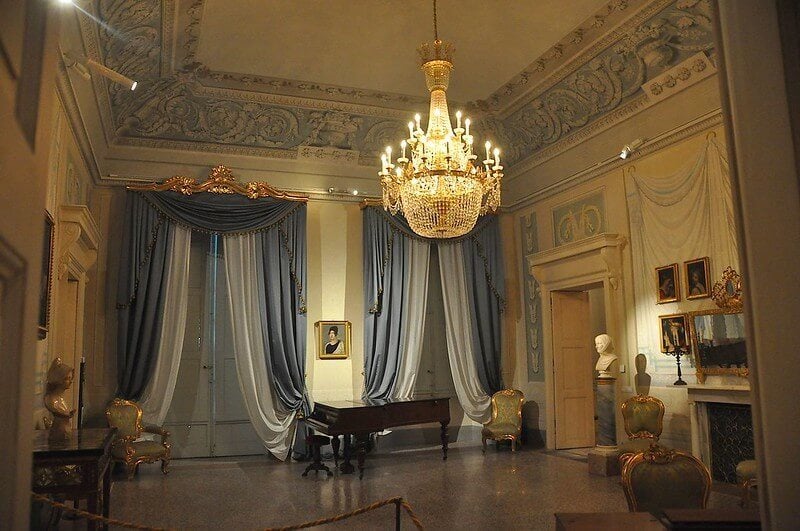 Set inside a building dating back to the 14th century, this palazzo (or palace) is now a centre for art and culture in the city. Not only do you get to walk around an actual Italian palace, with a mix of antique furnishings and ornate architectural embellishments, you also get to see art. It's one of the best free things to do in Pisa.
The art is impressive but it's mainly about the old furnishings that belonged to the family who used to live in the palace itself (as well as their older collection of art, too). The name "Blu" is a new title for the palace, in case you were wondering what aristocratic Italian family could possibly that odd surname.
Small Pack Problems? 😉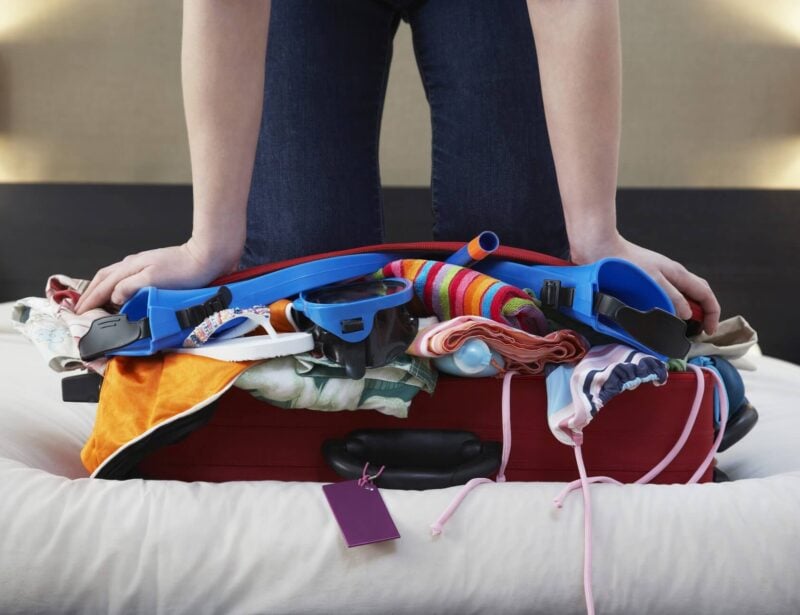 Wanna know how to pack like a pro? Well for a start you need the right gear….
These are packing cubes for the globetrotters and compression sacks for the real adventurers – these babies are a traveller's best kept secret. They organise yo' packing and minimise volume too so you can pack MORE.
Or, y'know… you can stick to just chucking it all in your backpack…
Get Yours Here
Read Our Review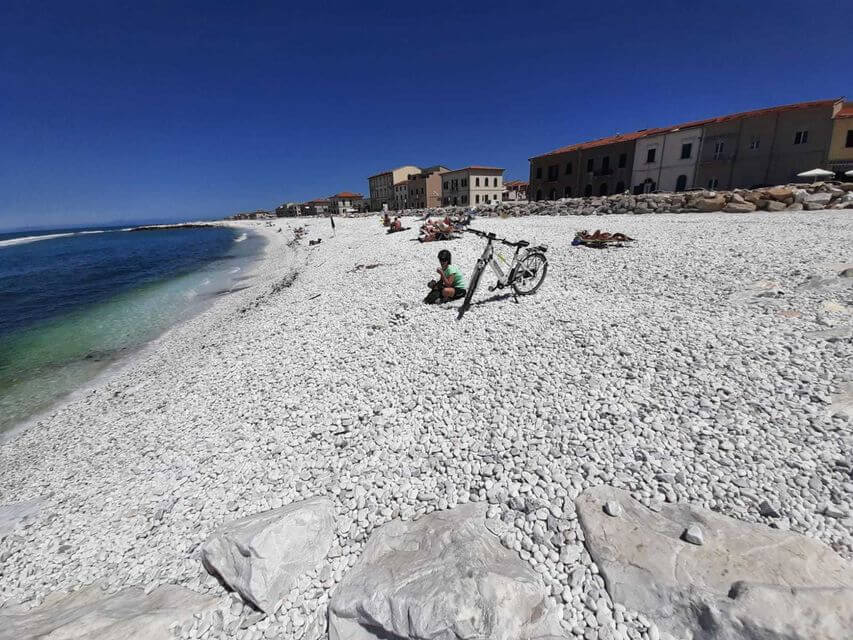 People usually come to Pisa for one thing and one thing only: the tower. Whilst it's all well and good seeing the tower, if you're here for longer than it takes to snap five thousand pictures of the Leaning Tower itself, then you might want to scope out a few of the more unusual things to do in Pisa. And you can do that using pedal power, cycling all the way out to Marina dei Pisa.
On the way cycle past the Church of San Piero a Grado, past the Old Harbour, along countryside roads, until you find the Marina dei Pisa itself. There's a cycling path that takes you all the way there. Spend your day enjoying what this historic coast has to offer, get an ice cream, and travel back along the old Navicelli Channel for a chance to spot wildlife along the way.
8. Be weirded out by the Museum of Human Anatomy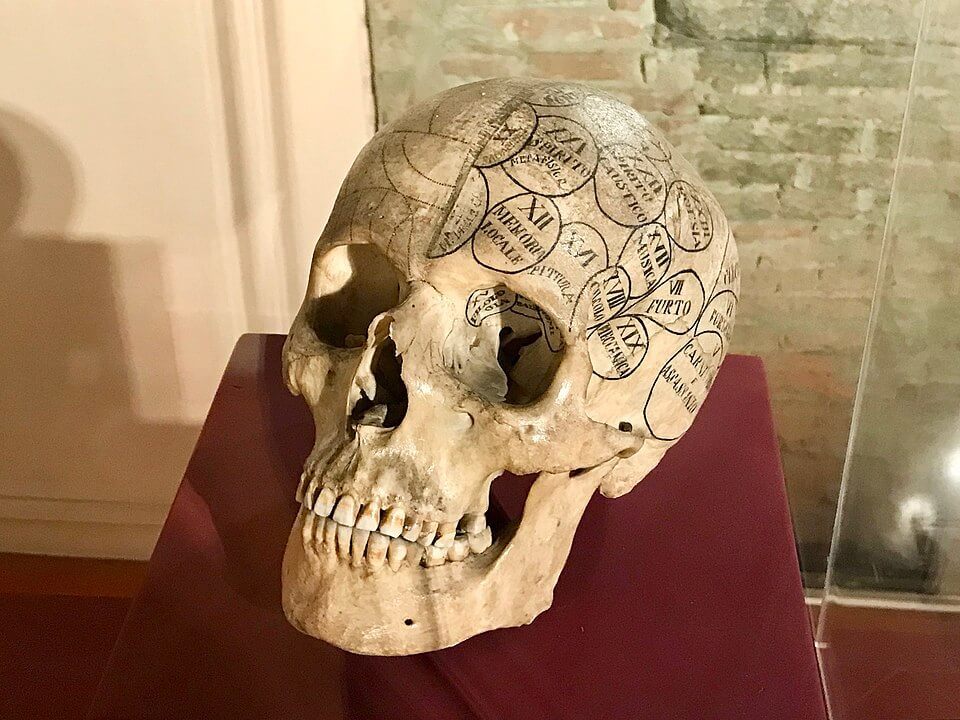 Pisa, like many Italian towns with universities, boasts unusual and fascinating collections of various natural oddities, from animal to human. These sorts of places are totally unknown to the casual tourist and are largely ignored by Italians themselves. Therefore, the Museum of Human Anatomy in Pisa is the place to go to beat the crowds.
First opened in 1832, it was originally called "Anatomical Cabinet". It is now home to 1,600 items, from skeletons and real-life mummies to death masks and other oddities. If you want weirder, the Pathological Anatomy Museum is the place to go (think two-headed cats, etc.). Anyway, visiting either of these counts among the more unusual things to do in Pisa, that's for sure.
9. And then get creeped out by the Camposanto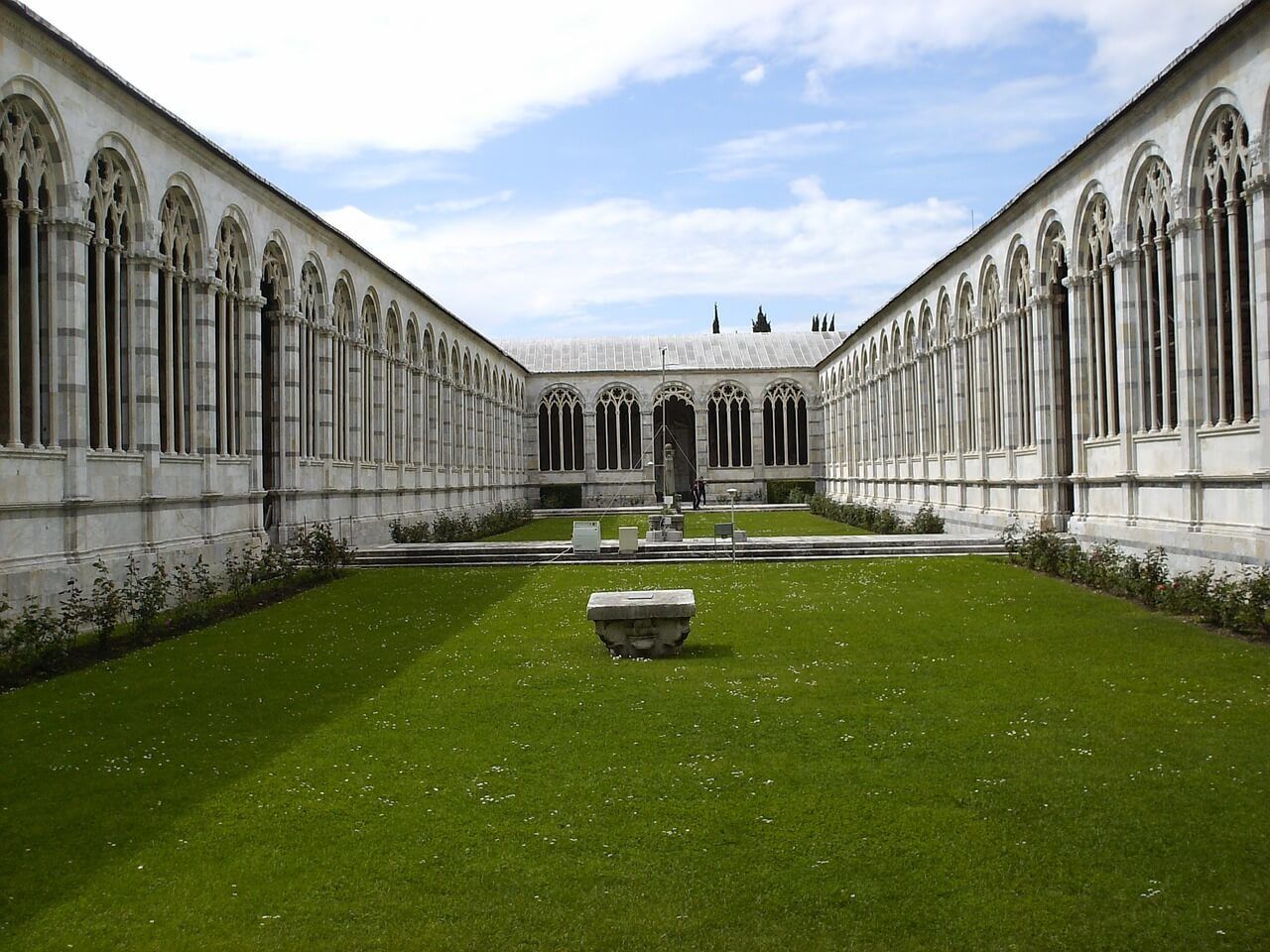 Camposanto is a cemetery, which doesn't exactly sound inviting or one of the best things to do in Pisa, but hear us out. Known as the "Old Cemetery" this is actually a huge monument with a grassy courtyard area (Camposanto = "Holy Field") surrounded by marble cloisters and covered walkways.
Whilst the lawn, said to include soil from Golgotha (Jesus' alleged place of crucifixion), is eerily impressive, it's the original frescoes in a big room just off the North Gallery of the Camposanto itself. There's the terrifying "Triumph of Death" and the horrific "Hell", which used to include mirrors embedded in the fresco itself so you could see your own little face amongst the infernal damnation. Neat.
Travel with peace of mind. Travel WITH a security belt.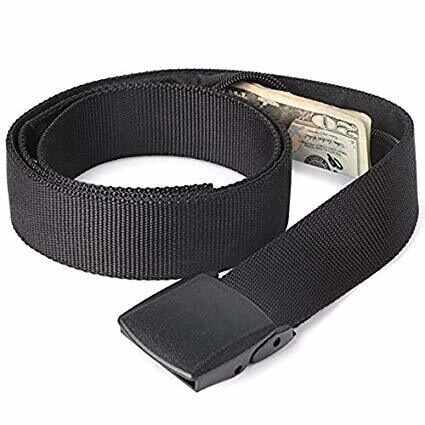 Stash your cash safely with this money belt. It will keep your valuables safely concealed, no matter where you go.
It looks exactly like a normal belt except for a SECRET interior pocket perfectly designed to hide a wad of cash, a passport photocopy or anything else you may wish to hide. Never get caught with your pants down again! (Unless you want to…)
Hide Yo' Money!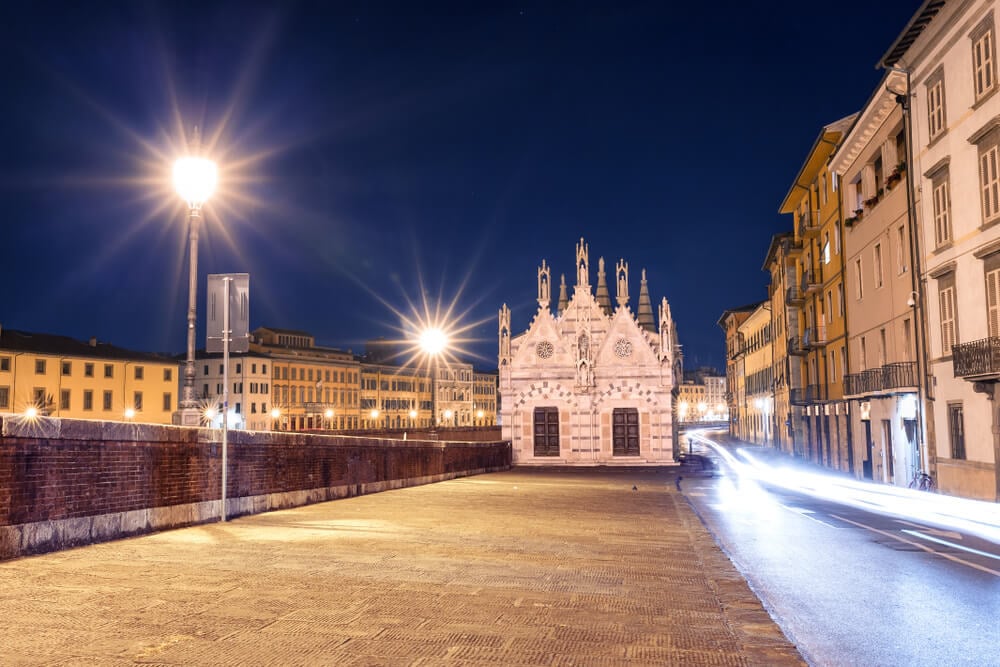 Everybody wants to see the Leaning Tower of Pisa, right? So a lot of people come here on day trips. Most visitors to the city will be gone before sunset, others will be in bed after eating at some touristy pizza place. So after you've had your fill of whatever local snacks and treats you feel like eating, walking around the city after dark is actually one of the best things to do in Pisa at night.
It's quite literally a different place. Without the crowds, the sights are free of selfie stick-wielding day-trippers and yours to behold as they're lit up, making for a pretty spectacular, even magical, scene. We would definitely recommend having a walk around at night – it will feel almost like a dream.
11. Party the night away along the banks of the Arno Vivo
One of the best things to do in Pisa at night is to make a beeline for the Arno River. From late May to September there's a music festival called Arno Vivo, which takes place near the Victoria Bridge. This part of the river comes alive with music and merriment all summer long, with different live acts taking place on different days of the week.
It's not just the different music you'll get to see – from reggae to DJ sets – there's also a bunch of places to get food and even a bar, too. So if a party is what you're looking for, head to this very local festival; one of the best things to do in Pisa in summer, that's for sure. What a way to spend a warm evening.
12. Get opratic at Teatro Verdi
Whilst there is a famous Teatro Verdi in Florence, there's also a Teatro Verdi in Pisa, too. What is it, exactly? Well, dating back to 1865, it's a super ornate building that's even more beautiful inside and is the place to come to see that most Italian of musical forms: opera. Italian, you ask? Yes. It's a Renaissance thing.
Seeing a slice of opera at this opulent venue and then going out for a late dinner (with a few glasses of wine, of course) is definitely one of the best things to do in Pisa at night. There are plenty of different performances held at Teatro Verdi throughout the year – just check the schedule online.
Where to Stay in Pisa
Looking for a specific place to stay? These are our highest recommendations for places to stay in Pisa.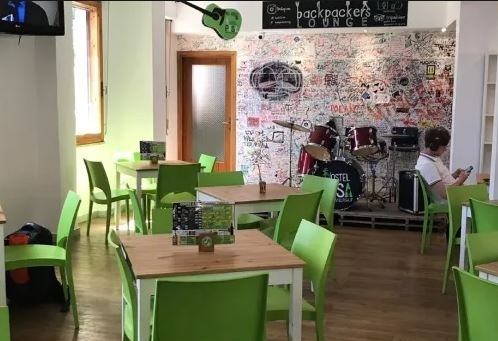 The biggest, most popular and most comfortable located youth hostel in Pisa, just 5 minutes walking from Pisa Centrale Train Station and only 12 minutes on foot from Pisa Airport. The most iconic sight; the world-famous Leaning Tower of Pisa, is just a 20 minute walk away.
If you love hostels, you should check out our list of the coolest hostels in Pisa!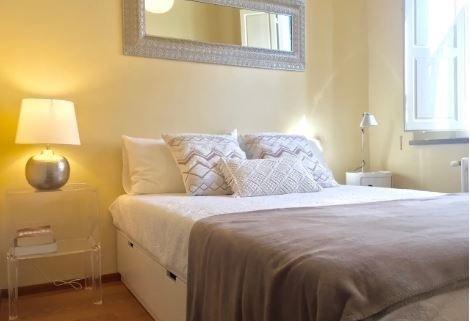 This ensuite room built in a historic building of medieval origin is ideal for first-time visitors to Pisa. Situated in a very charming street in Pisa, you'll be close to many shops, clubs and tourist attractions. Walk just a few minutes around and discover the beautiful sights Pisa offers. The place consists of a bedroom on the third floor, a folding table, a TV, a mini bar fridge, an espresso machine and an electric kettle. There's a bathroom inside the room equipped with all the essentials.
The bed & breakfast has 3 modern rooms that are equipped with a range of essential facilities to ensure guests have a comfortable stay. B&B Relais Paradise is ideally situated for sightseeing in Pisa with Leaning Tower of Pisa and Piazza dei Miracoli within walking distance. It is also minutes from the Tuscany Wine Region.
Romantic Things to Do in Pisa
Italy is pretty much synonymous with romance. If you are looking for something a little special to do with your significant other, check out these romantic things to do in Pisa.
13. Learn how to make pasta like a local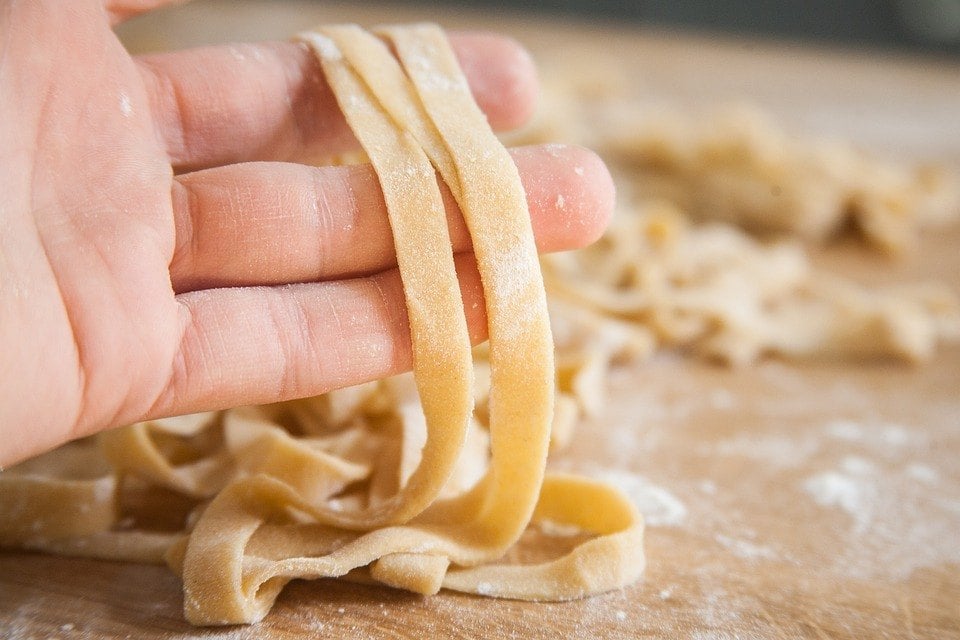 Whilst you can bring all sorts of souvenirs back with you from Pisa, actually coming back from this place with the know-how of how to make pasta of all things surely has to be one of the best takeaways from a trip to this historic city! Imagine actually being able to make delicious pasta from scratch!
Definitely a thing to do in Pisa for couples who love food (and who love making food),a trip to a real life cecrina's home is a must.
14. Have a coffee in Piazza della Pera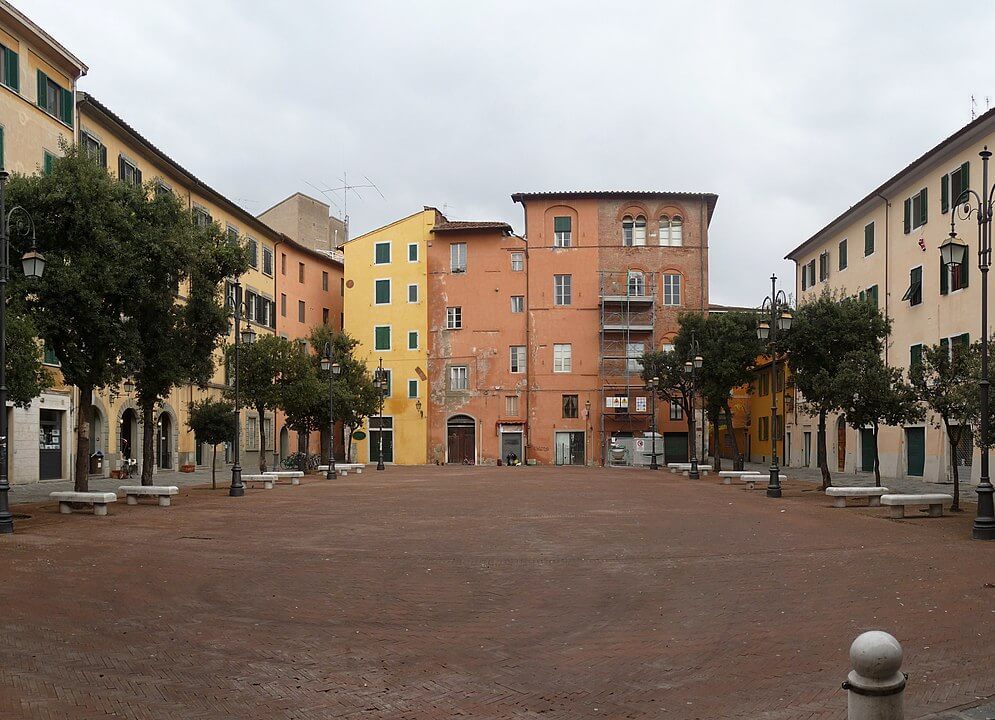 Looking for one of the most romantic things to do in Pisa? Well, since it's Italy, we would recommend doing one of the most simple – and most Italian – things that you could possibly do, pretty much anywhere in the country. And that is to pitch up at a table for two on the terrace of a cafe on the Piazza della Pera, order two coffees (remember: cappuccino is only before midday), then simply people-watch.
A decidedly local piazza, well away from the tourist traps located close to the Leaning Tower, here is where you can sip coffee and watch the goings-on around the medieval and Renaissance buildings of the square. Though its real name is Piazza Chiaria Gambacorti, locals call it Piazza della Pera because of a pear-shaped stone in the entrance to the plaza itself. Good to know.
Is This the Best Daypack EVER???
Best Free Things to Do in Pisa
The best things in life are free and living "La Dolce Vita" need not break the bank. This is why we have listed the best free things to do in Pisa.
15. Hit up Pisa's local markets
There's nothing quite like discovering how a place works by checking out its local markets. That is, of course, still true of Pisa. The city still has its fair share of local markets and these definitely add to the vibrancy of the place. It's in these places where you can shop for everything from antiques or clothes, to regional Tuscan treats, and which make for one of the top things to do in Pisa.
The Piazza dei Cavalieri becomes to the site of an antiques market on the second weekend of every month, for example; there's another easy to reach antique market in Ponte di Mezzo; you can hit up the flea market in Via San Martino (a good place to seek out vintage finds); if you're in the town at Christmas, there's a seasonal Yuletide affair in the Palazzo dei Congressi.
16. Visit the St Matteo National Museum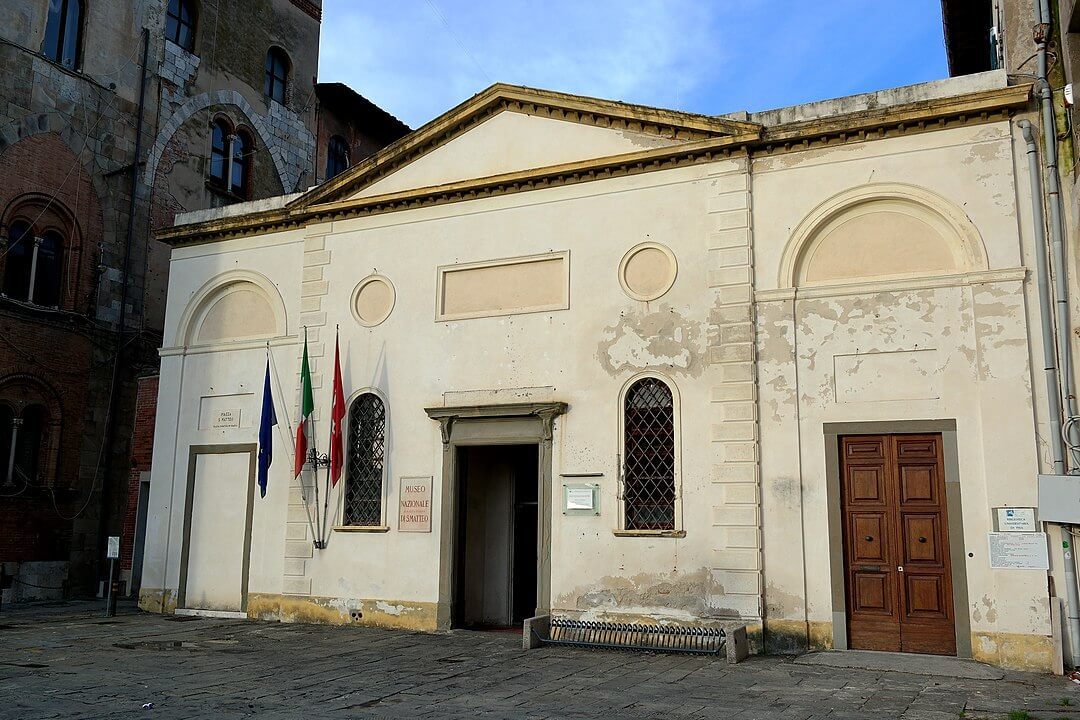 Learning about a town through its markets is all well and good, but if you want to get to grips with the long history that Pisa boasts, then a trip to the St Matteo National Museum might be worth your time. It's one of the best free things to do in Pisa because, whilst sometimes you'll have to pay an entrance fee, the fee is waived on the first Sunday of each month. (Although it's only 5 Euros usually anyway).
Set inside a medieval monastery, the museum is where you will find an array of ceramics, statues, sculptures and artwork, made by Italian artisans from the 12th to the 16th centuries. It gives you a good inkling as to how the styles and mindset of the region changed as the Renaissance style began to take hold. Name drops: includes pieces by Nicola Pisano and Donatello.
17. See the other leaning towers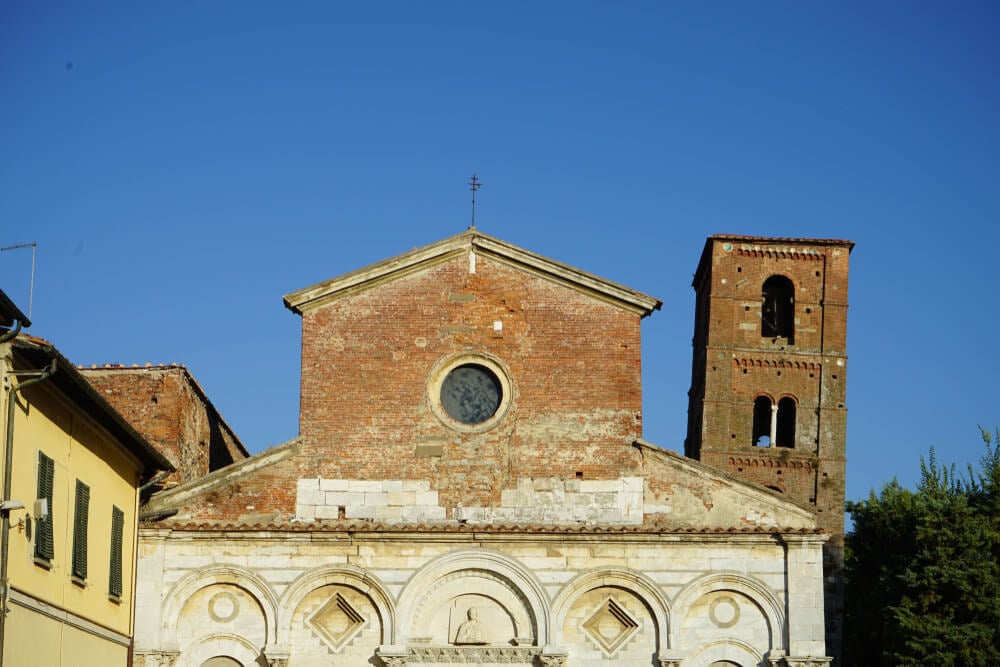 Hang on, it's the Leaning Tower of Pisa, isn't it? Singular "tower"? Well, in fact, there are more towers that lean in this Tuscan city, and going to seek them out is one of more non-touristy things to do in Pisa. Italy itself, if you must know, has, in fact, a total of ten leaning towers across the country. Most tourists will go to the one tower because, well, that's what tourists do isn't it?
But a fun, unusual thing to do in Pisa is going on a search to find the other leaning towers. There's the Campanile of San Nicola, an octagonal bell tower from 1170, surrounded by buildings; then there's the much lesser-known, Campanile of San Michele degli Scalzi, a square, brick-built tower on the side of a church of the same name, which leans an impressive 5 degrees from vertical.
Books to Read in Pisa
These are some of my favorite travel reads and books set in Italy, which you should consider picking up before you begin your backpacking adventure…
Under the Tuscan Sun – One of the original travel novels that promoted Tuscany as a tourist destination.
I, Claudius – A semi-autobiographical novel concerning one of Rome's most unlikely emperors, Tiberius Claudius, who witnessed the rise and fall of some the Empire's most notorious figures.
A Farewell to Arms – One of Hemingway's masterpieces. Illustrates the life of a pitiable soldier that fought in one of history's most pitiable wars.

Our GREATEST Travel Secrets…
Pop your email here & get the original Broke Backpacker Bible for FREE.
Best Things to Do in Pisa with Kids
Italians love children and if you bring yours along, they will be made to feel welcome. In case they get bored of leaning buildings though, check out the best things to do in Pisa with kids!
18. Have fun in the park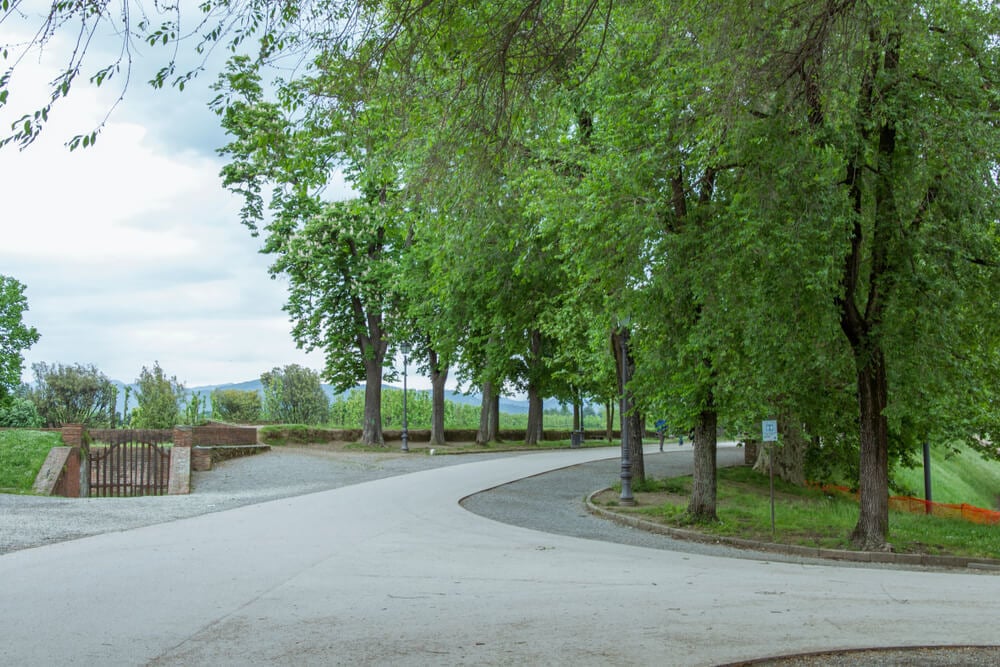 Maybe your kids need to let off some steam after all the museums and old buildings all over the place? Then you should definitely make your way Parco Don Bosco. This city park has plenty of space for a picnic, chilling out on benches, with loads of old pine trees to stroll around and a nicely sized children's playground.
It's a well-shaded park, too, which makes visiting on a hot day a good thing to do in Pisa in summer to beat the heat. There's also some history here, with part of a Roman-era aqueduct just casually running along one of its sides – as is so often the case in Italy, ancient heritage just sits there as a part of everyday life.
19. Scale the walls of the city Mura di Pisa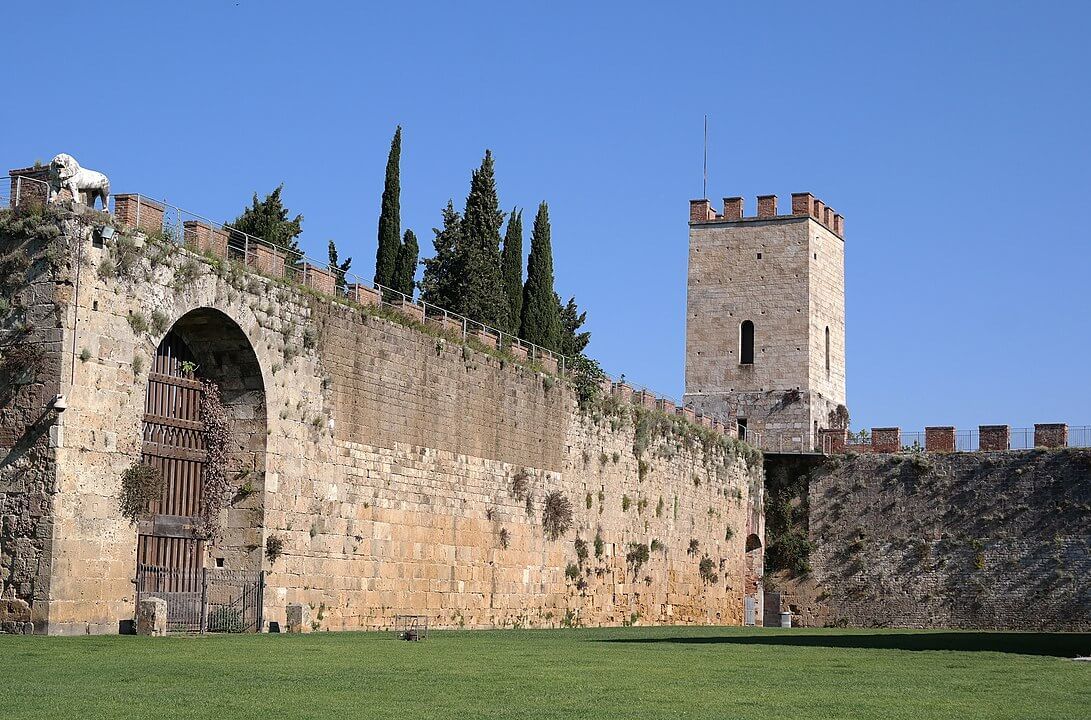 The "Mura di Pisa" are the ancient walls of Pisa. They are a very impressive 11 metres high. Construction began on these giant city walls began in 1154 and was completed in 1284, making them a decidedly interesting feat of early medieval engineering. And, what's more, you can still actually walk the majority of these largely intact walls.
Head to the Torre Santa Maria; you'll find a staircase in the round tower that leads to the walls themselves. Your children are going to love it here, pretending they're transported back in time like the knights of bygone ages – so for one of the best things to do in Pisa with kids in tow, definitely head here. They're super cool, a natural playground for the imagination.
Other Things to do in Pisa
We're not done yet! In fact, out list of Other Thing To Do in Pisa includes some of my personal faves!
What could be a more classic way to see the city than to get out and about on a classic scooter? Specifically, we're talking the iconic Vespa. In fact, not only is this a classic Italian scooter but a quintessentially Tuscan one: the producer of Vespas is actually located between Florence and Pisa, in Ponte Dera. So, yeah, it basically has to be done.
In case you don't have the energy to take a road trip to Florence, stay local. In fact, simply driving around the city on a Vespa is one of the most quintessential things to do in Pisa. Note: it's probably best if you have some sort of scooter-riding experience (and a license). So book your bike and get reving!
21. Spend an afternoon in the shade of Giardino Scotto
One of the top things to do in Pisa is paying a visit to the famous Giardino Scotto. Whilst they're famous in that they're well known in the city itself, they're pretty non-touristy and will be a great way to spend an afternoon if you don't really feel like seeing hordes of day-trippers in shorts and flip flops.
Formerly a fortress, the Giardino Scotto is what remains of the centre of that very fortress. Designed as gardens for the illustrious Scotto family in the 19th century, it became a public garden in 1939 and has been well-loved ever since. Think open air screenings and performances in season, but filled with locals (and a few visitors) all year round. There's even a cafe where you can sip a coffee.
22. Spot Keith Haring and the "Tuttomondo"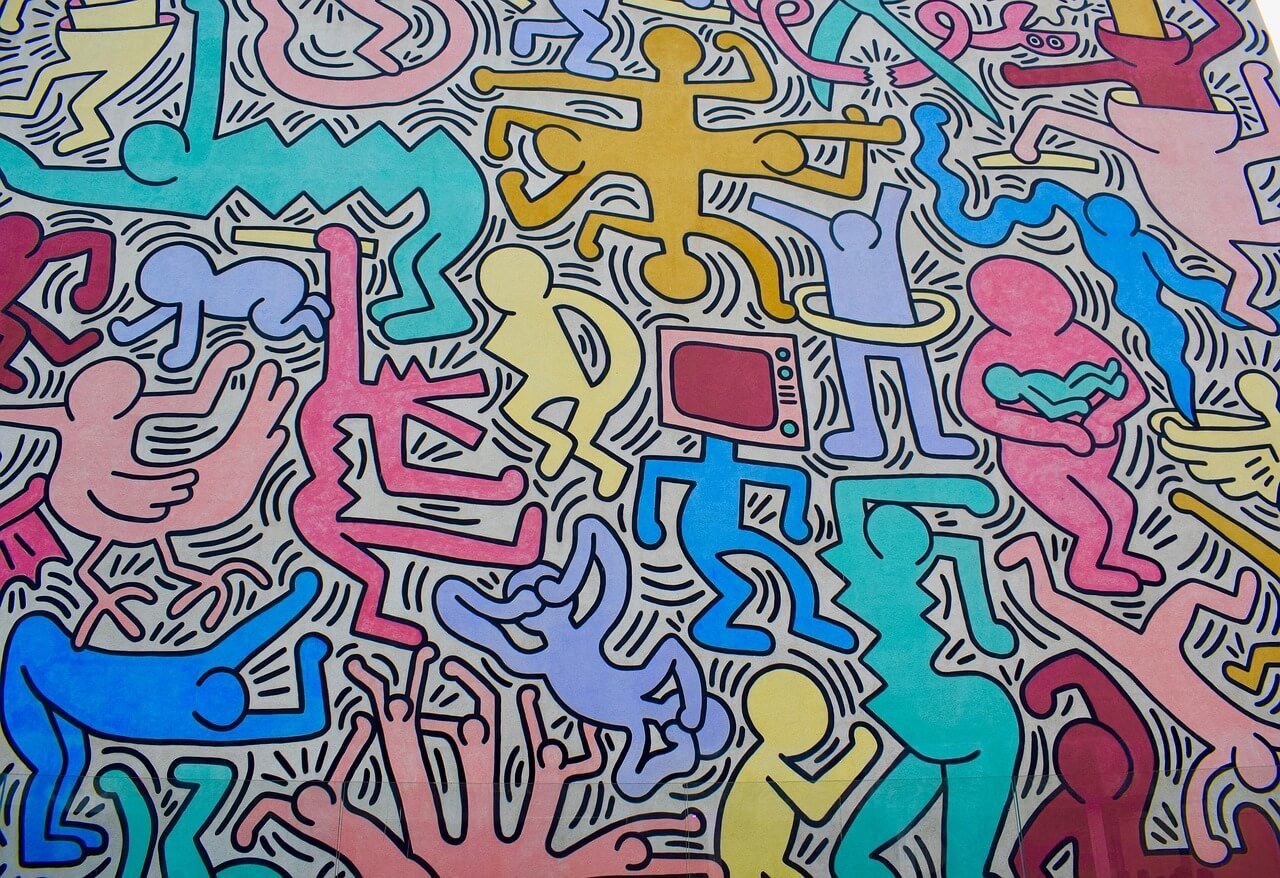 Pisa is not exactly well known for its street art as it's more about the ancient, medieval and Renaissance history. However, Pisa actually does have a very famous piece of street art. Specifically, it's a huge mural called "Tuttomondo", which was painted by the renowned artist Keith Haring in 1989. Even more famously, this is quite literally his last public work.
Daubed like an abstract rainbow on the side of Sant Antonio Abate, this colourful piece of art is dedicated to world peace. It features 30 figures, each representing a different aspect of peace, such as a mother and baby, two people holding a dolphin aloft (in a nice way), and more. Finding this piece, and snapping a pic of it, is one of the more off the beaten track things to do in Pisa.
23. Feast until you're full at Piazza delle Vettovaglie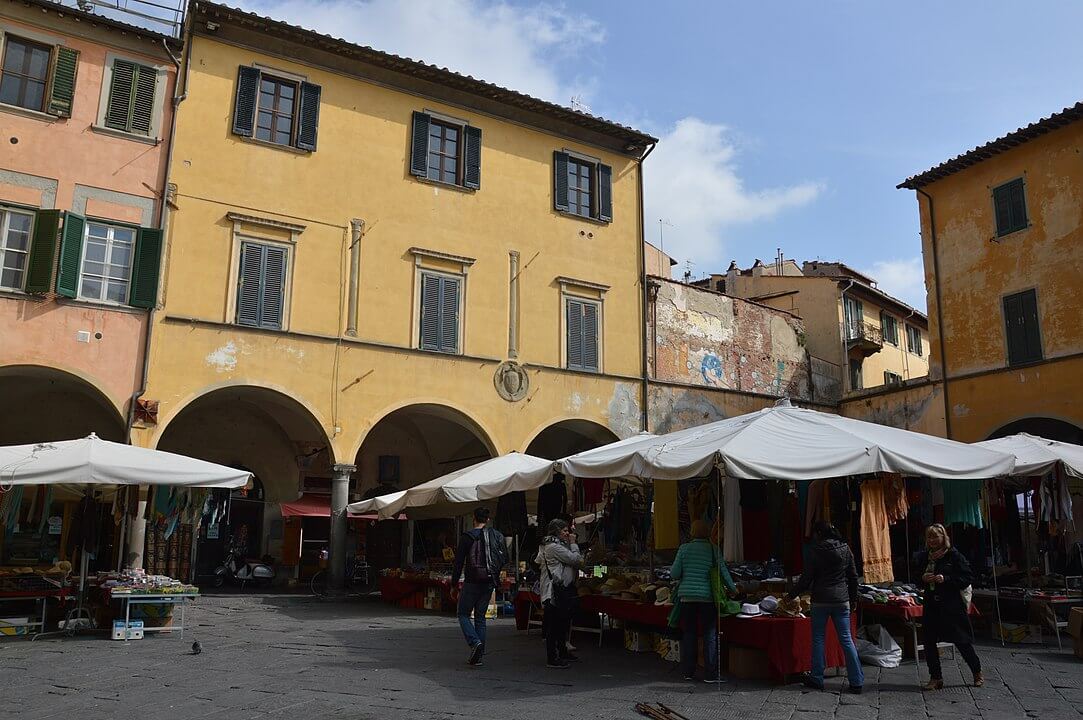 Literally meaning "Supply Square", it's no surprise, that Piazza delle Vettovaglie is the site of a very local produce market. It's here that for years, locals have flocked day in day out to buy fresh fruit and vegetables. Surrounded by porticoes, it's not just about the stalls, but the establishments around the piazza itself.
There are bakeries, butchers, fishmongers, and even cafes where you can pull up a chair and observe the bustling, local air of the market itself. It's a decidedly local place filled with old school characters seemingly from another time, almost like characters out of a storybook, that lend an underrated charm to this place. Coming here is definitely one of the best unique things to do in Pisa, for sure.
Day Trips from Pisa
Pisa being Pisa, it's naturally full of a ton of cool things to do. From history to food and some fascinating local piazzas and markets to explore, it's not likely you'll run out of things to do here. However, the position in Tuscany means that there are actually quite a few cool day trips from Pisa to embark on.
Near to Pisa, which is famous enough in itself, is the very famous and very popular vacation spot of the Cinque Terre. A UNESCO World Heritage Site, Cinque Terre is made up of five towns and villages along a particularly beautiful and dramatic part of the Italian coastline. This is the place to come for charming clusters of houses clinging to cliffs, amazing sea views, and a comprehensive network of hiking trails to enjoy.
Getting there is a pretty simple day trip from Pisa. Take the train (just one hour and 15 minutes) from Pisa Central Station to arrive in Monterosso, one of the five towns in question. From here it's easy to discover these old fishing villages along the Ligurian Coast, one of the oldest of which, Manarola, boasts winding narrow alleyways and pastel buildings. There's also the dramatic Rio Maggiore to explore, too.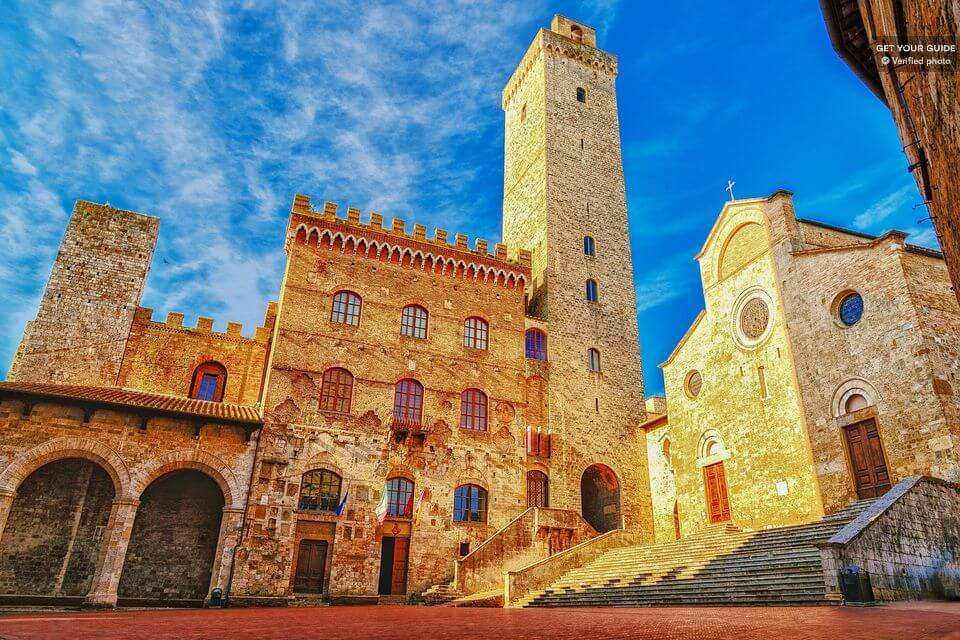 Another of Tuscany's UNESCO World Heritage Sites, San Gimignano is around a two and a half journey on public transport from Pisa Central Station (alternatively, it's an hour and 15 minute drive). This Tuscan hill town, located just to the southwest of Florence, is famous for its 13th century walls and collection of fourteen striking towers, giving it a fantasy-like skyline filled with medieval skyscrapers.
Time here should be spent wandering around the winding the streets and exploring the towers. You can climb many of these towers for views out over the town itself. There's even an impressive church here, the Duomo di San Gimignano – a 12th century cathedral with some pretty impressive frescoes.
Save $$$ • Save the Planet • Save Your Stomach!
Drink water from ANYWHERE. The Grayl Geopress is the worlds leading filtered water bottle protecting you from all manner of waterborne nasties.
Single-use plastic bottles are a MASSIVE threat to marine life. Be a part of the solution and travel with a filter water bottle. Save money and the environment!
We've tested the Geopress rigorously from the icy heights of Pakistan to the tropical jungles of Bali, and can confirm: it's the best water bottle you'll ever buy!
View on REI
Read the Review
3 Day Pisa Itinerary
A bunch of cool things to do in Pisa? Check. A few awesome day trips from Pisa for exploring the surrounding region? Check. The next thing you have to do is get all these things into some sort of organised schedule, which is not always easily done – trust us! So with that in mind w have put together this handy 3 day Pisa itinerary, to help you out and make sure your trip goes as smoothly as it can possibly go.
Day 1 – Perfect Pisa
The best start to any trip to Pisa is to fist of all visit the Leaning Tower of Pisa. This iconic place opens at 9am, so be sure get there as early as you can (ideally having booked tickets beforehand). Despite all the people, it's still a beautiful landmark – and has good views from the top, too. The Bapitstery and the Cathedral (opens at 10am) are both in the same complex, so make sure you check those out.
After this hefty morning of must-see attractions, you'll be hungry. Make sure you don't eat near the Leaning Tower since they're quite likely to be tourist traps. Go to I Porci Comodi – a tiny, fantastic and affordable eatery with a real local buzz about it (get a sandwich here, they're amazing). Then after you've had your fill, it's off to the cloistered cemetery that is the Camposanto.
It actually closes at 10pm, so you've got some time to check out some more of the food in the local area – avoid places with English menus outside; go into places that seem popular and point at what looks good. Stroll around the old Camposanto, reflect on the frescoes, then stroll along the Arno River as evening falls. A dinner spot like Ristorante Il Bistrot, where you can sit outside, rounds up your day.
Day 2 – Local Pisa
On your second day in Pisa, we recommend heading out as early as possible to see the market in full swing at Piazza delle Vettovaglie. Grab yourself a typical Italian breakfast of pastries and cappuccino (or espresso, if you feel like it) at Pasticceria Le Dolci Tentazioni Srl – a definitively local spot. Watch the people come and go at the market and then make your way to Piazza dei Cavalieri.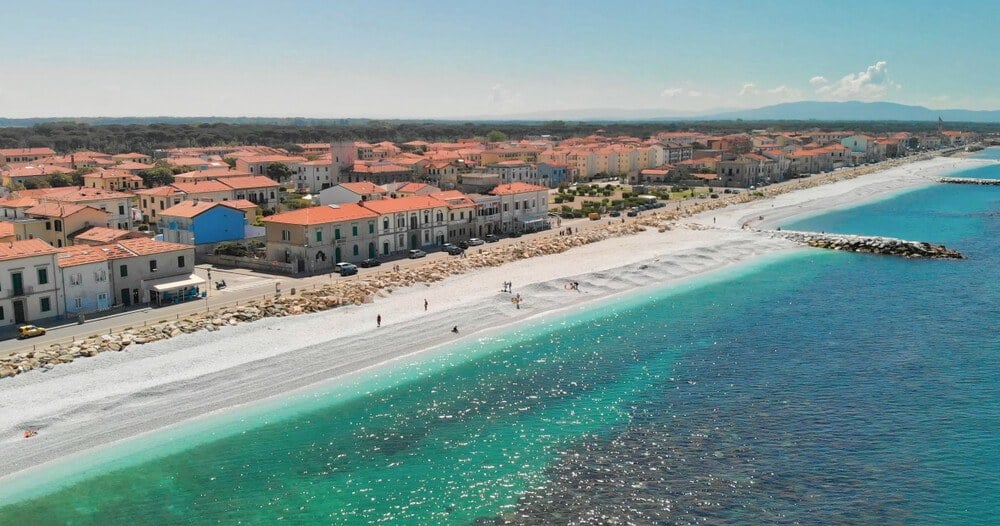 The second-most famous square in the city, it's just a four minute walk from Piazza delle Vettovaglie. Here you'll find the university set up by Napoleon (great claim to fame), as well as multiple other historical buildings and landmarks. Spend some time here marvelling at the beautiful buildings, then get yourself a bicycle from bike sharing station CicloPi 20 and begin to the pedal to the coast.
It's an afternoon of cycling to Marina di Pisa, around an hour each way along the banks of the Arno. Stop for a bite at the local La Nuova Rampa on the way back. Return your bike near Giardino Scotto and chill out in the garden with an ice cream or a coffee. Head to the Torre Santa Maria nearby, soak up views from the old walls, then descend to the very local Lo Schiaccianoci for dinner.
Day 3 – Artsy Pisa
Day three in Pisa begins with a trip to see the Keith Haring mural "Tuttomundo", it's on the side of the Sant Antonio Abate church; there's even the Keith Art Shop Cafe nearby (opens at 7am) where you can get a souvenir and grab a bite to eat for breakfast, too. From there it's time to head off on a quick 7 minute walk to the Palazzo Blu art museum, which opens its doors from 10am.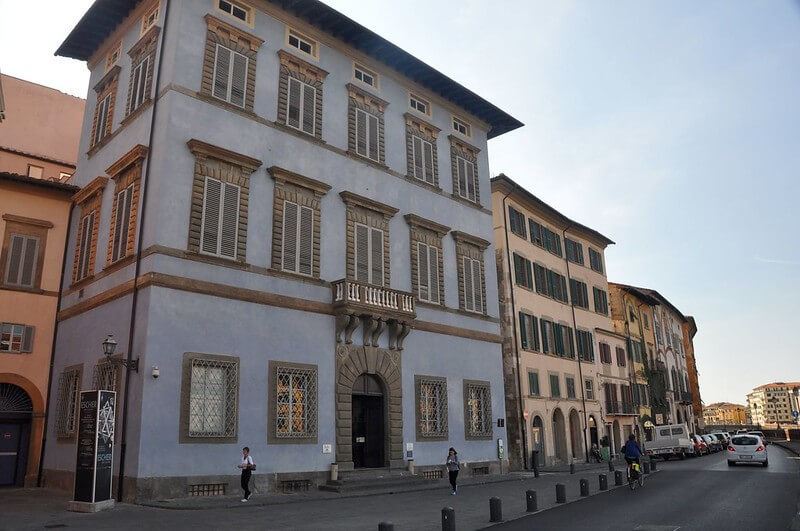 Wander around and admire the antique furnishings, as well as some of the art on offer, before stopping off for lunch at the nearby La Taverna di Pulchinella for a pizza cooked in an authentic brick oven (it's cheap and delicious). For more artsy things to do in Pisa, make a beeline for the St Matteo National Museum for religious art and iconography from Byzantine to Gothic and Renaissance.
As evening begins to fall, head over to the Teatro Verdi – a four minute walk from the museum – to catch a classic opera (make sure to book tickets in advance to avoid disappointment). Enjoy the stunningly opulent interiors and the opera of course. There are no end of late night joints to enjoy good food – the charming restaurant that is La Pergoletta Pisa, for example, complete with an inside garden.
Don't forget your travel insurance for Pisa
ALWAYS sort out your backpacker insurance before your trip. There's plenty to choose from in that department, but a good place to start is Safety Wing.
They offer month-to-month payments, no lock-in contracts, and require absolutely no itineraries: that's the exact kind of insurance long-term travellers and digital nomads need.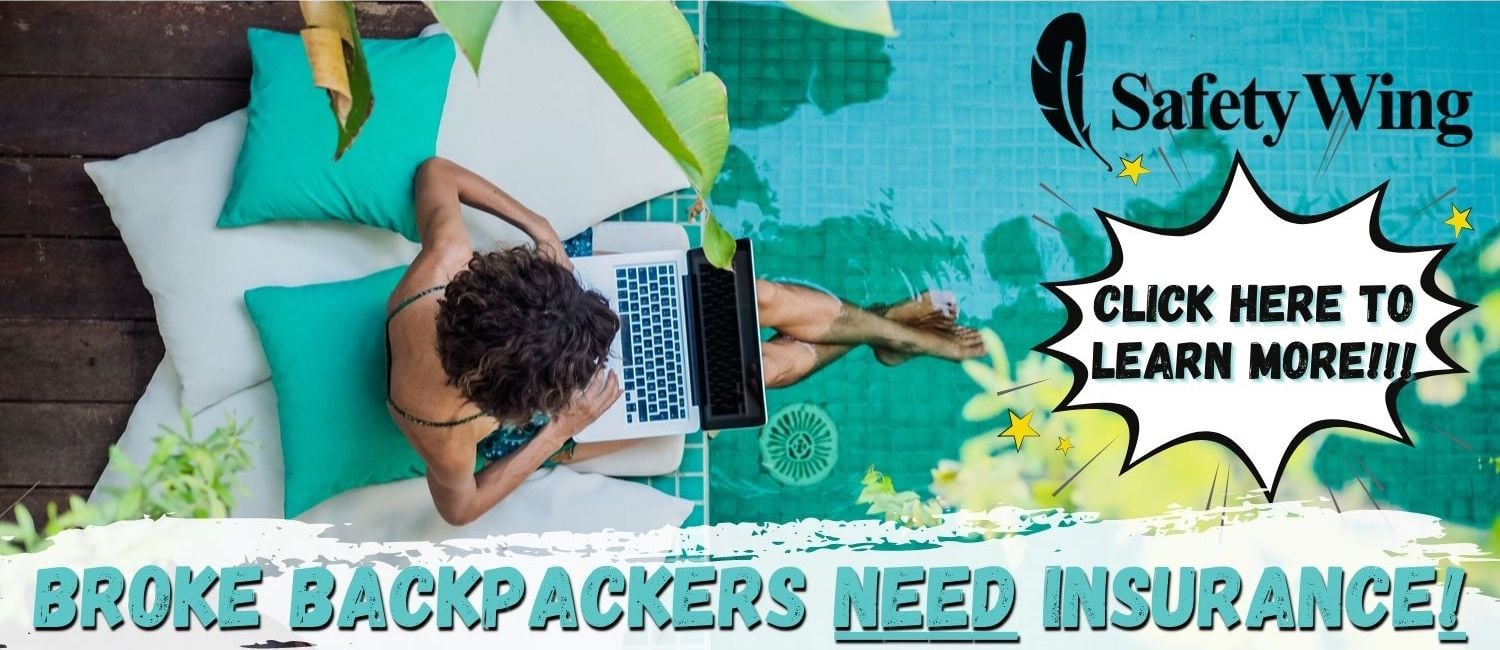 SafetyWing is cheap, easy, and admin-free: just sign up lickety-split so you can get back to it!
Click the button below to learn more about SafetyWing's setup or read our insider review for the full tasty scoop.
FAQ on Things to Do in Pisa
Here are some quick answers to common questions about what to do and see in Pisa.
Conclusion
Pisa isn't exactly an off the beaten track destination. There are a ton of touristy things to do here, starting with the Leaning Tower, of course. Sure, thehe number of visitors you'll see snapping selfies with the tower itself can make the town seem like a tourist trap but, there are plenty of off the beaten track things to do in Pisa that make for a wholly different way to see the city.
We made sure to give you as many interesting sights to see and attractions to visit that will help you have a much more local experience in Pisa. Whether you're visiting with your family or you're a solo backpacker looking for the non-touristy side of Pisa, we've got you covered.
---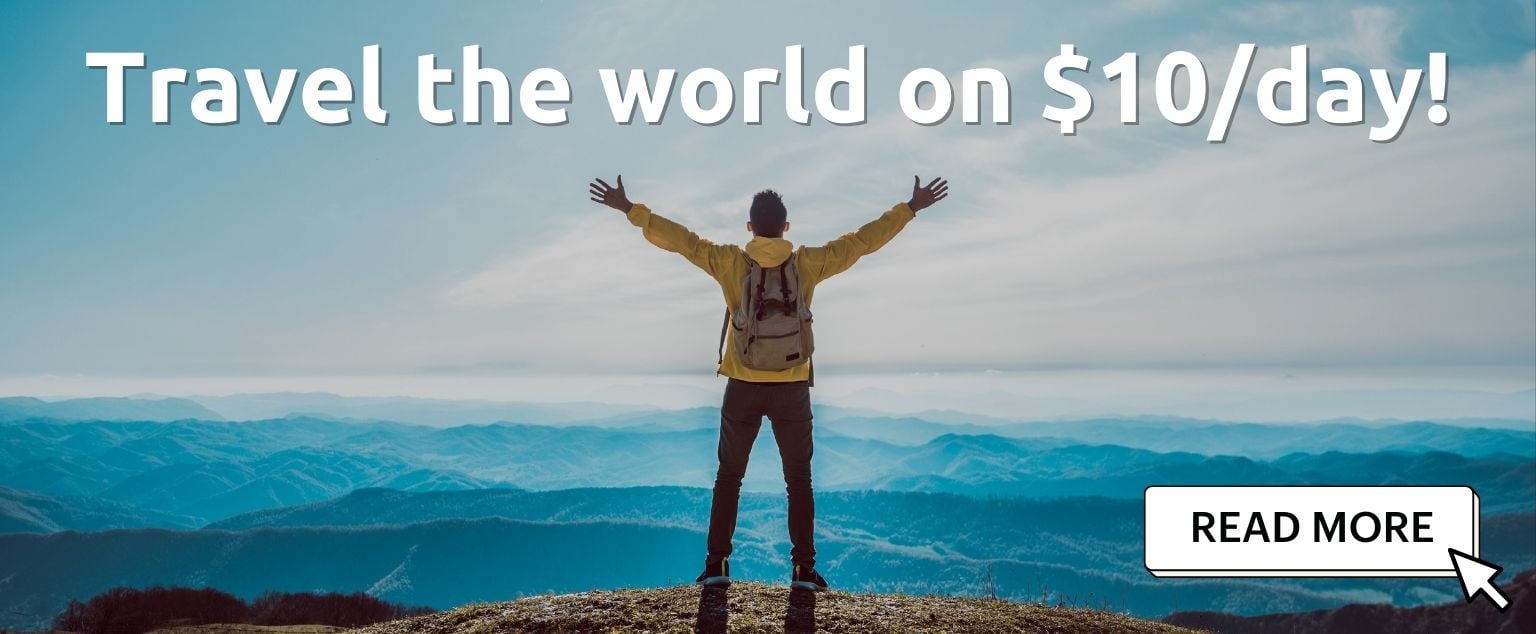 And for transparency's sake, please know that some of the links in our content are affiliate links. That means that if you book your accommodation, buy your gear, or sort your insurance through our link, we earn a small commission (at no extra cost to you). That said, we only link to the gear we trust and never recommend services we don't believe are up to scratch. Again, thank you!