Cinque Terre, Italy is one of those rare destinations that enchants you easily — once you arriver, you instantly know your time there will special! After all, having survived years of conflict and isolation, Cinque Terre's enduring beauty and grace is almost miraculous. Our Cinque Terre itinerary will help you find that magic for yourself.
From vibrant Riomaggiore in the south to trendy Monterosso in the north, the villages of Cinque Terre each bring something unique! There are also some epic hiking trails connecting the five village of Cinque Terres attracting eager hikers year after year.
You know, there's something truly satisfying about walking for hours and hours and rewarding yourself with an Italian pasta classic — an irresistible potion of indulgence that encapsulates our Cinque Terre itinerary!
Knowing when to visit Cinque Terre is key to having an amazing trip! It's also important to know which Cinque Terre attractions you're visiting. Are you looking forward to long days spent beachside? Or is it the invigorating hikes between the mountains that call you to vacation in Cinque Terre?
If it's beach time that you're after, then June to September is your best bet. Temperatures can reach as high as 90°F, but you'll also have to contend with the crowds and steep prices!
Shoulder season tends to be the best time to visit Cinque Terre, especially for hikers. This runs from March to May and September to October. We recommend going in September when the crowds are sparser and prices fall. Apart from a few rainy days, the weather is perfect for long days hiking!
November to February is low season in Cinque Terre and the frequent rainfall means neither the beaches nor the mountain trails are appealing. If you travel to Cinque Terre in December, though, there is a stunning nativity scene on display in Manarola, as well as a beautiful Christmas atmosphere!
First things first, there are five Cinque Terre towns: Monterosso, Vernazza, Corniglia, Manarola, and Riomaggiore. Together, the towns and the surrounding countryside form the area of Cinque Terre — which literally means "five villages!" Knowing where to stay in Cinque Terre can be tricky but we've got insider access to make your choice so much easier!
No matter how many days in Cinque Terre you plan on spending, we recommend choosing one or two towns as a base and visiting the others. Looking at a Cinque Terre map, you'll see that the Cinque Terre towns run in a row from Monterosso al Mare in the north-west to Riomaggiore in the south-east.
Monterosso is the largest of the villages, making it an ideal base when touring Cinque Terre! From budget hotels to luxury resorts, it has a range of accommodation options to suit all travelers! Monterosso also boasts a lovely sandy beach and is close to the Cinque Terre National Park for stunning hikes.
Our itinerary for Cinque Terre recommends that you spend the second night in Vernazza. Most of the hotels are right on the piazza and have harbor views! There are also some of the best hostels in Cinque Terre based here. It's also one of the more peaceful towns since most visitors tend to be there on a day trip.
If you're fortunate enough to have 3 days in Cinque Terre, Riomaggiore is the natural finishing point. It has a lively nightlife scene and doesn't compromise on that Riviera charm!
Best Hostel in Cinque Terre – Mar-Mar
Mar-Mar is the undisputed winner when it comes to the best place to stay in Cinque Terre on a budget! It's located in Riomaggiore, with easy access to the town's attractions, train station, and shops. The dormitories have large beds and the hosts are very welcoming!
This authentic stone-clad and low timber beamed villa overlooking the Med is a great way to sample life in Cinque Terre. It's only a 10-minute walk from the town center if you start to get bored with the atmosphere on your private balcony and fancy something a little more bombastic.
Best Budget Hotel in Cinque Terre – Albergo Barbara
It's impossible to beat Albergo Barbara for luxury on a shoestring! Rooms are spacious, comfortable and inviting, many with sea or mountain views! The staff is warm and helpful, and everything is kept in perfect shape. The hotel is in the heart of Vernazza, on the waterfront, an unbeatable location!
Best Luxury Hotel in Cinque Terre – Hotel Porto Roca
Hotel Porto Roca is the closest Cinque Terre's villages to come to luxury! This four-star hotel in Monterosso is situated in a villa high up on the cliff, offering sublime views. The rooms are comfortable and most have private balconies with sea views. The hotel also has a gourmet restaurant and a number of free services, like transfers and beach chairs!
Many visitors wonder how long to spend in Cinque Terre, but trust us when we say you can do the area in a few hours or you can it in a few days depending on what you want from it. However, we recommend spending at least one night in this unique region as a day trip doesn't really capture its quintessence.
Our 3-day itinerary in Cinque Terre starts in Monterosso and finishes in Riomaggiore but this can easily be customized to accommodate your own ideas on how many days to spend in Cinque Terre!
For those who arrive by car, Monterosso is the best place to start your Cinque Terre itinerary since it has a relatively affordable parking lot. Riomaggiore and Manarola also have parking lots but they are outside the towns. Corniglia and Vernazza, meanwhile, have very narrow roads and even fewer parking spaces. You could also park your car in La Spezia and then use the train to get around your Cinque Terre itinerary!
The train is a lifesaver for most tourists on a trip to Cinque Terre! It runs between all the villages and La Spezia, meaning you can always just walk to one village and take the train back to your base town!
The classic way to get around is, of course, walking! The trail between the villages is just under eight miles which can comfortably be done in even a half-day if you are remotely fit. However, make sure to research your path since parts of the trails are often damaged and impassable.
Monterosso Town | Monterosso-Levanto Trail | Paragliding/Boat trip | Monterosso Beaches | Sunset and Dinner
Our itinerary for Cinque Terre starts by introducing you to Monterosso, the biggest of the Cinque Terre villages! Whether you're hiking to Levante or paragliding over the town, you're guaranteed to have a marvelous time!
Day 1 / Stop 1 – Monterosso Town
Why it's awesome: With Monterosso's pretty medieval architecture and stunning sea views, you'll feel like you fell into a fairytale!
Cost: Free!
Food nearby: Stock up on some sweet energy at Wonderland Bakery! There are also a number of yummy savories like fresh focaccia and panini!
Monterosso may have a small population (under 2000 people) but it certainly isn't short on charm! The village is full of quaint Cinque Terre landmarks and authentic Italian traditions so it's important to soak it all in during your Cinque Terre Itinerary!
Start this short Cinque Terre walking tour with the Church of Saint John the Baptist. You'll easily recognize this landmark by its striped marble exterior. It's been in use since the 14th century! Many of the paintings, as well as the baptismal font, are from this period. The large altar was an addition in the 18th century.
The Oratorio Mortis et Orationis is located off the same square as the cathedral. It's home to a religious brotherhood founded in the 17th century to assist widows, orphans and castaways. Oratorio Santa Croce, on the other hand, is an older order which ran the local hospital until the mid-17th century.
There's a short walk to Torre Aurora which was originally a Genoese lookout tower in the 13th century! It was renovated to become the Church of Saint John the Baptist's belltower in the 16th century. From this area, you'll be afforded panoramic views of the other four Cinque Terre villages!
Just a bit further up is the Monastery of the Capucines and the Church of San Francesco. The church originated in the 17th century and has some fabulous artworks, including a painting of the crucifixion by Flemish artist Antoon van Dyck!
Insider Tip: Many of the churches you'll visit are still functional and hold mass for the local community. Why not check the times when you're there and see if you can make it for the next mass? It's a great way of experiencing local life!
Day 1 / Stop 2 – Monterosso – Levanto Trail
Why it's awesome: This trail stands out from its peers due to its tranquility and beauty!
Cost: Free!
Food nearby: Make sure to carry enough water for your hike, especially during summer! It may also be worth it to take an apple or orange with you. You'll find plenty of eateries in Levante — we recommend Trattoria Antico Tannino!
Not one day in Cinque Terre should go by without a walk and this is the perfect trail to take out of Monterosso! It takes around two or three hours. The trail starts at the end of Fegina Beach and is well-marked throughout. The paths are a bit narrow but this is not a problem since there are fewer people here than on the other Cinque Terre trails!
The views of the Cinque Terre towns, as well as the glimpses of the islands of Palmaria, Tino, and Tinetto, are worth the effort! At parts of the trail, you'll walk on top of sheer cliffs so you'll see more of the open sea than the Cinque Terre shoreline. On the clearest days, you may even see Portofino and the Maritime Alps!
At about 980 feet above sea level, there's a sign pointing to San Antonio del Mesce, an ancient church that's further. It offers splendid views if you're willing to take the trip! Casa Lovara is another landmark that you can visit. It occupies a slopeside position, surrounded by terraced fields!
Insider Tip: There is a number of steep steps on the Monterosso side of the trail. To avoid climbing them, turn the trail around by taking the train to Levanto and then walking back to Monterosso! Remember to wear sturdy shoes and take lots of water!
Day 1 / Stop 3 – Paragliding/Boat trip
Why it's awesome: Admire Cinque Terre with a bird's eye view while getting your heart rate pounding!
Cost: Paragliding is around $190 USD, while a two-hour boat trip costs around $100 USD.
Food nearby: Most boat trips will include snacks and even prosecco! Paragliding trips may do likewise but for those which don't, take water with you.
If we're honest, views of Cinque Terre are key to a great Cinque Terre itinerary! You'll get plenty from the mountain trails but for new perspectives, book a paragliding or boat tour!
There are a few options for paragliding in Monterosso depending on the season. The fall starts at the top of one of the nearby hills and lasts 15 to 20 minutes before you land on the beach in Monterosso. During that time, the views of the town, the sea, and the other Cinque Terre towns are breathtaking! The cost generally includes transport to the starting point and insurance.
Boat trips are one of the best things to do in Cinque Terre so it's no surprise that there are multiple companies offering this activity! In around two hours, you can cruise all the way to Riomaggiore, bypassing the other three Cinque Terre towns. One of the highlights of these boat rides is the stops at beaches which can only be reached by boat!
Insider Tip: If you're on a budget, swap a pricey boat trip for a quick ferry ride to nearby Vernazza! The journey will take just ten minutes, but it will allow you views of Cinque Terre from the sea at a much more affordable cost!
Day 1 / Stop 4 – Monterosso Beaches
Why it's awesome: There's no better place to cool off from hiking than the sublime beaches of Monterosso!
Cost: Free ($9 USD for a sunbed and around $28 USD for two sunbeds and an umbrella for the day)
Food nearby: Head to Slurp! Gelato Artigianale for the literal cherry on top of your beach time! La Cantina Di Miky has a menu of local cuisine and offers great views!
After such a busy day exploring the area, it's time to put beach time on the Cinque Terre itinerary! Monterosso may be squeezed between the hillside and the Ligurian sea, but it still manages to have the best beach in Cinque Terre, Italy, so don't miss out!
The public beaches of Monterosso don't have any facilities and aren't as popular as the nearby private beaches. These resort-style beaches charge you to use the beach in the form of hiring out sunbeds and umbrellas.
For a typical sandy beach, head to Fegina Beach opposite the train station. It's in the newer part of the village and has all the facilities to make your afternoon by the sea comfortable and fun! You'll find restaurants, bars, and gelato parlors along the promenade!
Another good choice is Old Town Beach. It's the starting point for the hiking trail to Vernazza and also a center to hire boats. Nevertheless, it's sandy and quite pleasant.
Day 1 / Stop 5 – Sunset and Dinner
Why it's awesome: The combination of the mountain, the colorful village and the glistening sea is ideal for a picturesque sunset!
Cost: Free (plus the cost of dinner)!
Food nearby: Bar Bagni Alga is ideal for drinks before dinner. It's right on the seafront so you'll have a great sunset view! For a gourmet dinner, you can't go wrong with Il Casello with its sea views and expert Ligurian cuisine!
Most tourists tend to spend sunset in Manarola, but if you're not doing the Cinque Terre in one day, then it's worth watching the sunset in Monterosso! Since it's also dinnertime, we recommend getting a table with a view and toasting your first day on vacation in Cinque Terre as the sun sets!
If you're looking for a vantage point to see the town in the fading light, you could retrace your steps towards the Torre Aurora, which will offer you the desired views. However, it's worth remembering that the sun in Monterosso sort-of "disappears" around the mountain, rather than vanish low on the horizon. This means you'll get the most atmosphere and best photos watching the sunset on the sea.
There are many seaside bars, gelaterias, and restaurants for you to choose from. Choose one with hearty local Ligurian specialties like fish fry, pesto Genovese, and salted pies! There isn't a better conclusion to day one of your Cinque Terre itinerary!
Vernazza Town | Vernazza to Corniglia Trail | Corniglia Town | Corniglia to Manarola Trail | Sunset in Manarola
Our 2-day itinerary in Cinque Terre recommends that you spend your second day in Vernazza. It's an ideal base for exploring an additional two Cinque Terre villages. With this quaint village, today's itinerary will read like a Cinque Terre Italy map to paradise!
Day 2 / Stop 1 – Vernazza Town
Why it's awesome: Few would disagree when we say that Vernazza is the most charming of all the Cinque Terre towns!
Cost: Free!
Food nearby: Gelateria Il Porticciolo should be your go-to for a generous scoop of homemade gelato! If you need a larger meal, try Piadiamo Vernazza, which sells an Italian spin on wraps.
Vernazza is the only village in Cinque Terre with a proper harbor, and this shabby-chic area is only a taste of all the town has to offer! It's a postcard-perfect town of Genovese, with alleyways and pastel-colored buildings that will fill your weekend in Cinque Terre with wonder and adventure!
The town is best explored with another DIY Cinque Terre walking tour since it is traffic-free and has accumulated so many historic monuments since it was first documented in 1080!
Start with the Church of Santa Margherita d'Antiochia. Its fairytale octagonal tower and romantic peach facade make it a popular choice for local brides, as well as a favorite with visitors! Saint Margherita is the town's patron saint whose bones washed ashore in Vernazza! The relic was later lost and refound, incentivizing the townspeople to build a church on the site her bones were found!
Next up, wander down the cobbled Via Roma towards Piazza Marconi on the seaside. Here, pull up a chair at one of the charming cafes as you soak in the atmosphere!
Day 2 / Stop 2 – Vernazza to Corniglia Trail
Why it's awesome: The allure of incredible photographs of both Vernazza and Corniglia is a major drawcard!
Cost: $8 USD for a day pass to the Cinque Terre National Park.
Food nearby: Unbelievable views and scrumptious Italian food is what you'll find at Camere La Torre, which is on the Vernazza hillside, along the trail!
Those touring Cinque Terre in a rush tend to forget Corniglia, but this is such a rookie mistake! Corniglia has plenty of amazing Cinque Terre attractions and the walk from Vernazza is just incredible!
The trail between Vernazza and Corniglia reaches around 700 feet above sea level, the highest point on the Cinque Terre coastal trail! This means that the views on the hike are out of this world! The hike starts with a steep incline and passes a fortification tower where you can get stunning views of Vernazza, as well as Monterosso in the background.
The landscape of the trail makes for wonderful surroundings as you pass cypresses and prickly pears. You can also spot the village of San Bernadina higher up on the mountain and the sight of approaching Corniglia is magnificent! Manarola also makes a background appearance.
Insider Tip: It's likely that your 2-day itinerary in Cinque Terre includes lots of walking so you may want to buy the Cinque Terre Card for 2 days at $16 USD. It includes the parks shuttle bus and Wifi. Additionally, unless you're willing to make return trips for your hikes, you will be using the train so we recommend that you purchase a Cinque Terre Train Card from $25 USD. This allows you access to the Cinque Terre National Park, as well as unlimited travel on the Levanto-La Spezia line that connects the Cinque Terre towns. You can buy the Cinque Terre Card online or at any of the train stations.
Day 2 / Stop 3 – Corniglia Town
Why it's awesome: Corniglia is seldom visited, so you'll have this precious town almost to yourself!
Cost: Free!
Food nearby: Alberto's Gelateria should be your first stop for some refreshing ice cream! Have a hearty lunch of pasta and pizza at Food and Sea in the main square.
Corniglia, surrounded by vineyards, sits majestically on a hill that seems to tumble into the sea! As you enter Corniglia on foot, be thankful that you are not hiking up the 377 steps from the railway station!
Corniglia is the most underrated town in Cinque Terre. Although many skip it, the village has plenty of charm with its own narrow alleys and colorful houses that have a timeless appeal! Corniglia also has the rarest of all Cinque Terre attractions: silence! Corniglia is naturally sleepy but still has a number of things to see at a leisurely pace.
The main landmark is the Church of Saint Peter. It was built in the Gothic style but also has some elegant baroque additions to admire! The highlight is the gorgeous stained glass window behind the altar.
The Oratory of Saint Catherine is another key religious attraction in Corniglia, but if we're being honest, it's the views from the terrace at the back that we love! It's in the heart of Corniglia in the Largo Taragio Square and was built in the 18th century.
Insider Tip: If you'd like to cool down before the next leg of the hike, you can climb all the way down to the seaside where you'll find a small pebbled cove that's good for swimming!
Day 2 / Stop 4 – Corniglia to Manarola Trail
Why it's awesome: An invigorating walk in nature with a break in a medieval town is always a winner!
Cost: $8 USD for a day pass to the Cinque Terre National Park.
Food nearby: L'Arcobaleno in Volastra will give you a hearty welcome and generous helpings of pasta and seafood!
The famous Azure Trail may be closed due to landslides, but the alternative route is almost as good to put on your Cinque Terre itinerary! It veers deeper into the countryside, away from the seaside, but still has those picture-perfect vistas you've come to expect from Cinque Terre!
The first part of the trail is quite steep for around 30 minutes, but the next hour and a half is thankfully flat! The rocks are painted with directions; be sure to head in the direction of Volastra. Once you've turned off in this direction, the path is quite narrow and rocky and features sharp drops into the sea, so take it slow!
Volastra is a small town occupying a splendid hilltop position! This is a heavenly pitstop for water. The town is surrounded by olive groves that produce Cinque Terre's olive oil, so you'll even have the opportunity to do some souvenir shopping!
Day 2 / Stop 5 – Sunset in Manarola
Why it's awesome: Manarola's mountainside position gives it lots of character, as well as the best sunsets in Cinque Terre!
Cost: Free!
Food nearby: Nessun Dorma, nestled on the hillside, offers the iconic view of Manarola (some say it's the best view in Cinque Terre)! It also serves quality local wine and bruschetta (small pieces of bread with toppings).
Manarola is thought to be the oldest of the Cinque Terre villages and produces the region's sweet wines! It's no surprise, then, that it's one of the most popular Cinque Terre points of interest!
If you have enough energy on arrival in Manarola, take a stroll through the town and visit the Church of San Lorenzo. It was built in 1338 to honor the town's patron saint. While the building is small and unassuming from the exterior, it conceals beautiful Baroque features like vaulted ceilings! The adjoining bell tower was originally built for defensive purposes.
The essential thing to do in Manarola is to watch the sunset before taking the train back to Vernazza. Photographers flock to Manarola for this event and you should, too, so time your arrival! If you can bear a bit more hiking, take the first 980 feet from Manarola on the Azure Trail towards Corniglia (the only part that is open to the public). It culminates in a panoramic viewing point of the region which is the absolute best place to watch the sunset behind Manarola!
Otherwise, grab a table at one of the trendy bars or restaurants. Nessun Dorma is our favorite, but you'll easily find more central options!
Vernazza Buildings | Cinque Terre Wine Tour | Via Del'Amore | Riomaggiore Ring Trail | Riomaggiore Nightlife
After two days in Cinque Terre some visitors are at a loss of what to do in Cinque Terre next, but there's no need for you to feel that way — not with our exciting Cinque Terre itinerary! Today you'll spend the morning in Vernazza and the night in Riomaggiore!
Vernazza Historic Buildings
Vernazza's charming buildings are full of history!
Be sure to visit the Sanctuary of Our Lady of Regio to visit an icon dating from the crusades!
The atmospheric castle ruins are also worth exploring!
Having seen almost the entire region with your 2 days in Cinque Terre, you'll probably agree that Vernazza is the best place to wake up on the final day of your Cinque Terre itinerary! Before departing the town, take a few hours to explore the parts you didn't manage to see already, especially the Sanctuary of Our Lady of Regio.
This rustic institution is just over a mile from the train station in an area thought to be the original location of Vernazza before it moved closer to the sea. The trail will take you around 45 minutes. The sanctuary dates from the 11th century and is home to the somewhat famous Madonna di Reggio. This black-skinned Madonna is also often called l'Africana and, according to legend, arrived in Vernazza during one of the crusades! If you happen to be here on August 1st, the festival of Madonna di Reggio is truly something to experience!
In the Luvegu part of Vernazza, you'll find the remains of a once-mighty castle! Since the castle was a look-out point for incoming pirate attacks, the tower and grassy park provide excellent views of the area!
Cinque Terre Wine Tour With Tasting and Snacks
The vineyards of Manarola are responsible for Cinque Terre's excellent wines!
You'll learn all about the process of winemaking in Cinque Terre!
Best of all, this tour includes wine tastings alongside snacks!
Cinque Terre may be situated on a precarious mountain slope, but that hasn't stopped locals from producing a variety of first-class wines! This laidback tour is the perfect treat to put on a 3-day itinerary in Cinque Terre since it allows you to explore more of the region's rich culture!
Cinque Terre produces white and red wines, as well as Sciacchetrà, a sweet wine. This tour will give you insider access to the production of white wine in the area. There are three different white wines to taste and the vineyard will also provide local snacks like focaccia and local cheese. If you find yourself falling for any of the wines, you'll be able to purchase a bottle or two to enjoy at home!
The vineyard itself is also an attraction in its own right. It's tranquil and offers spectacular views of the seaside. The guide will also take you to a nearby hill for even better views of the sea and countryside!
The Via Dell'Amore From Manarola
This so-called "lover's lane" is the most romantic and famous part of the Cinque Terre trails!
The trail connects Manarola and Riomaggiore in just under one mile!
Due to landslides, only a small part is open to the public but it is worthwhile!
During the construction of the railroad between Manarola and Riomaggiore, the Via Dell'Amore was a footpath for workers. Legend has it that the path soon became a secret meeting place for lovers from the two towns!
A 2012 landslide resulted in the closing of the trail, but it has been under restoration and the first part was opened to the public in 2015. The rest will only open in 2021, but there is a small part of around 650 feet that you can visit on the Manarola side, so you'll have to take the train to Manarola.
The trail starts right at the Manarola train station, running until the Bar Via Dell'Amore (which is, unfortunately, still closed). A wonderful bonus is that wheelchair users can visit since it has been smoothed into a ramp! The small section that you can visit allows beautiful views of the mountains and the sea! There is a door with clear signage to tell you when it's time to turn around. On the upside, there are a few chairs for visitors to sit back and take in the view!
Riomaggiore Ring Trail
This easy trail offers fantastic views of the seaside and mountains of Cinque Terre!
At just over 2 miles, you can complete this trail in just an hour and a half!
The trail also bypasses the serene Sanctuary of Montenero!
The Riomaggiore Ring Trail is one of the most rewarding places to visit in Cinque Terre! It has views, shade, and a cultural attraction — what more could you ask for from our Cinque Terre itinerary?
We recommend that you start this trail at Riomaggiore's parking lot. This way, the path will rise more gently than if you walked in an anti-clockwise direction on the loop!
After an hour of passing dense foliage, you'll reach the Sanctuary of Montenero, one of the Cinque Terre landmarks that dominates Riomaggiore. It was a parish church built in the 11th century to protect an icon of the Madonna and was later renovated into the pretty structure you see today.
The church sits at 1100 feet above sea level, allowing sweeping views of Liguria! From the Maritime Alps to the island of Corsica, there are a lot of natural landmarks to spot! The walk downhill to Riomaggiore also offers charming leaf-fringed sea views.
Riomaggiore Nightlife
It might not be anything like the nightlife you're used to, but Riomaggiore still makes a decent effort!
The beaches and seafront bars are some of the most stunning party venues you'll ever visit!
If you're in Riomaggiore, you should definitely add some nightlife to your Cinque Terre trip itinerary!
Riomaggiore is the only one of the Cinque Terre towns to offer anything close to a nightlife scene, meaning it's the perfect place to celebrate the end of your Cinque Terre itinerary with a night out!
Bar La Conchiglia is a clear favorite with tourists on vacation in Cinque Terre! It's right in the heart of town, in the harbor, so try to come earlier in the evening if you'd like to witness a picturesque sunset! Alongside a range of alcohol, it also has a menu of tasty snacks.
Another popular watering hole is Bar Centrale. It's also centrally-located and stays open until late. Pie' de Ma, meanwhile, is a somewhat classier establishment that specializes in quality wine. If the vibe still isn't for you after a few hours, you could easily take the 10-minute train trip to La Spezia which has a number of clubs!
Planning a trip to Cinque Terre is one of the most exciting things you'll ever do and it just gets better when we tell you that there's very little to worry about in Cinque Terre, safety-wise!
Generally speaking Italy is safe for travellers. Crime is practically non-existent in Cinque Terre! The main concern about staying safe in Cinque Terre revolves around your health when walking on the mountainside!
Most of the trails are easy to moderate; however, you should always research the trail before you start walking. Some of the trails are quite steep and have stairs, so many visitors bring large walking sticks with them! Comfortable walking shoes are also a must — some tourists have gone walking in flip-flops and ended up being rescued by helicopters! If you're not experienced with hiking, try to train before your trip to Cinque Terre, or take an easier walk.
Another thing to consider, especially in the hot summers, is water. You need to carry water with you and stay hydrated throughout your hike. Be aware, though, that there aren't any toilets along the hikes. This isn't generally a problem, but it can be tough if you're taking a long hike. Your best bet will be restaurants in villages, but be prepared to pay.
Don't Forget Your Travel Insurance for Cinque Terre
World Nomads' mission is to support and encourage travellers to explore their boundaries. They offer simple & flexible travel insurance, and safety advice to help you travel confidently.
They've been doing it since 2002 – protecting, connecting, and inspiring independent travellers just like you.
Get a quote below or read our in-depth review!
World Nomads provides travel insurance for travelers in over 100 countries. As an affiliate, we receive a fee when you get a quote from World Nomads using this link. We do not represent World Nomads. This is information only and not a recommendation to buy travel insurance.
With so many hiking trails around the villages, every day in Cinque Terre will feel like a day trip! Believe it or not, though, there are so many other nearby attractions so you could totally use Cinque Terre as a base and take a few day trips from Cinque Terre! This way you will get to experience some more of the highlights of Italy.
Private Tour of the Shelleys in Lerici Nearby Cinque Terre
Many of us are familiar with Lord Byron, and Mary and Percy Bysshe Shelley's works, so why not take the opportunity to explore the stunning environment that inspired these two artists? This day trip visits Lerici and Portovenere, as well as a couple of other places loved by the pair!
You'll meet your guide in La Spezia (which is quickly reached by train from any of the Cinque Terre towns) and then take a taxi to Lerici. This village was the home of the Shelleys in the early 1800s and the lake also the scene of his tragic passing in 1822.
Portovenere, meanwhile, was home to Lord Byron! The trip will introduce you to the pretty village, as well as the nearby UNESCO World Heritage islands!
La Spezia: Private Market Tour and Cooking Class in a Local Home
If you're looking to get involved in some of the delicious meals you've had while touring Cinque Terre, then a cooking class in La Spezia is a must!
A local cook and host will take you to the buzzing market and show you how to recognize the best local products. Back at the chef's home, you'll transform these ingredients into three delicious Italian meals! To reward your efforts, celebrate your newfound skill with local wines alongside your home-cooked lunch!
From Monterosso: Cinque Terre Kayak Tour
After admiring Cinque Terre from the mountainside, make sure to see it from the seaside with this epic Cinque Terre kayak tour!
The trip departs Monterosso and ends at Corniglia, with a stop at Vernazza along the way. Your guide will be able to point out the coves and cliffs that you can't see from any other viewpoints! A break on Guvano Beach is also included!
If you choose the full-day option during the summer, there's also time to discover the Cinque Terre seabed with a snorkeling excursion! The half-day excursion, meanwhile, will explore the Cinque Terre National Park with a lunch break in Vernazza!
From Genoa: Full-Day Tour of Genoa and Portofino
For something a little bit more urban than the rustic Cinque Terre villages, take the 2-hour train ride to Genoa via La Spezia and sign up for this day tour!
Pretty Genoa is the largest medieval town in Europe and was also the birthplace of Christopher Columbus! The tour starts in the harbor, which was renovated in 1992, with the town's naval history. There is also a walking tour of the old town and a lunch break.
The coach ride to Santa Margherita Ligure will take you around the aptly-named Bay of Dolphins for some gorgeous views. Finally, it's on to Portofino by boat! This small fishing village has garnered an array of famous admirers, such as Guy de Maupassant — don't miss out!
All-Inclusive Guided Tour: Baptistery, Cathedral and Tower
Also within a 2-hour journey from Cinque Terre is the legendary town of Pisa! This is one of the best day trips from Cinque Terre!
The majority of attractions found in Pisa are located around the Piazza dei Miracoli and Piazza del Duomo. Looming large over the square is a magnificent cathedral. Your guide will explain the cathedral's impressive Romanesque architecture, as well as the Baptistry, which is the largest in the Catholic world and has an awesome echo!
Finally, you'll come to the stellar Leaning Tower of Pisa. You can take all the optical illusion photos you want but don't forget to learn just how the tower came to get its signature tilt!
Find out what people want to know when planning their Cinque Terre itinerary.
Conclusion of Cinque Terre Itinerary
Despite all the charms and delights of Italy, Cinque Terre stands out for the way it seamlessly blends outstanding natural beauty with rich local culture! Since Cinque Terre's villages are so small and well linked by the railway, the entire region feels like your playground! With our Cinque Terre itinerary, you can breakfast in Vernazza, lunch in Corniglia and dine in Manarola as easily as if you had walked down the street!
With gourmet restaurants along hiking paths and gelaterias along the beach promenades, getting back to nature could not be easier or more alluring than it is in Cinque Terre! By turning long mountainside walks into the best detoxes and finding all the best eateries around, our Cinque Terre itinerary leaves travelers refreshed and invigorated!
---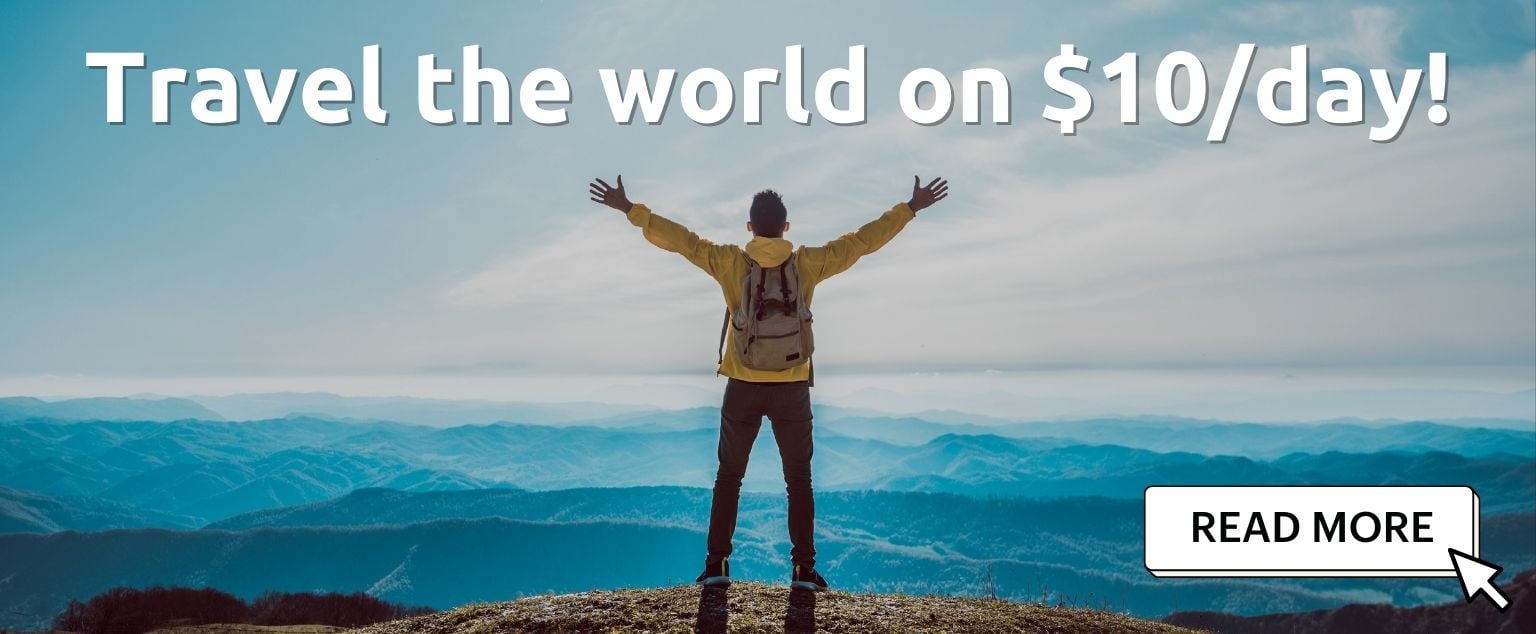 And for transparency's sake, please know that some of the links in our content are affiliate links. That means that if you book your accommodation, buy your gear, or sort your insurance through our link, we earn a small commission (at no extra cost to you). That said, we only link to the gear we trust and never recommend services we don't believe are up to scratch. Again, thank you!