Whilst Naples does have a mixed reputation on the internet, you shouldn't be put off from visiting this historic haven from a safety point of view. So here it is…
…Yes, Naples is safe to visit.
Naples is a city that receives hundreds of thousands of visitors each year, and the vast majority of these visits are trouble free. However, there are issues that are worth making yourself aware of in order to improve your chances of a safe visit.
Safety always represents an unwinnable contest. Too much of it, and you never leave the house. Too little, and you end up exposing yourself to risks that aren't worth taking.
This guide will supply you with all the ammunition you need to make informed decisions during your visit, meaning you can strike the perfect balance between sightseeing, aperol spritzing, and staying safe. Whether you're looking for a quick answer or are going for a proper trawl, this guide has all the advice you need.
Okay, let's get stuck in… …is Naples safe?
There is no such thing as a perfect safety guide, and this article is no different. The question of "Is Naples Safe?" will ALWAYS have a different answer depending on the parties involved. But this article is written for savvy travellers from the perspective of savvy travellers.
The information present in this safety guide was accurate at the time of writing, however, the world is a changeable place, now more than ever. Between the pandemic, ever-worsening cultural division, and a click-hungry media, it can be hard to maintain what is truth and what is sensationalism.
Here, you will find safety knowledge and advice for travelling Naples. It won't be down to the wire cutting edge info on the most current events, but it is layered in the expertise of veteran travellers. If you use our guide, do your own research, and practise common sense, you will have a safe trip to Naples.
If you see any outdated information in this guide, we would really appreciate it if you could reach out in the comments below. We strive to provide the most relevant travel information on the web and always appreciate input from our readers (nicely, please!). Otherwise, thanks for your ear and stay safe!
It's a wild world out there. But it's pretty damn special too. 🙂
Is Naples Safe to Visit Right Now?
Whilst Naples does get a bad reputation, yes, travelling to Naples is safe. That said, there are several common scams, and you should be aware of your valuables, especially in crowded areas.
Naples ranks low on the list of hazardous cities in this amazing country (especially if you're backpacking Italy)- even though organised crime is a well-known facet. The city used to have big problems with the Camerra gang, most famously because of a scandal involving waste disposal in the 1980s.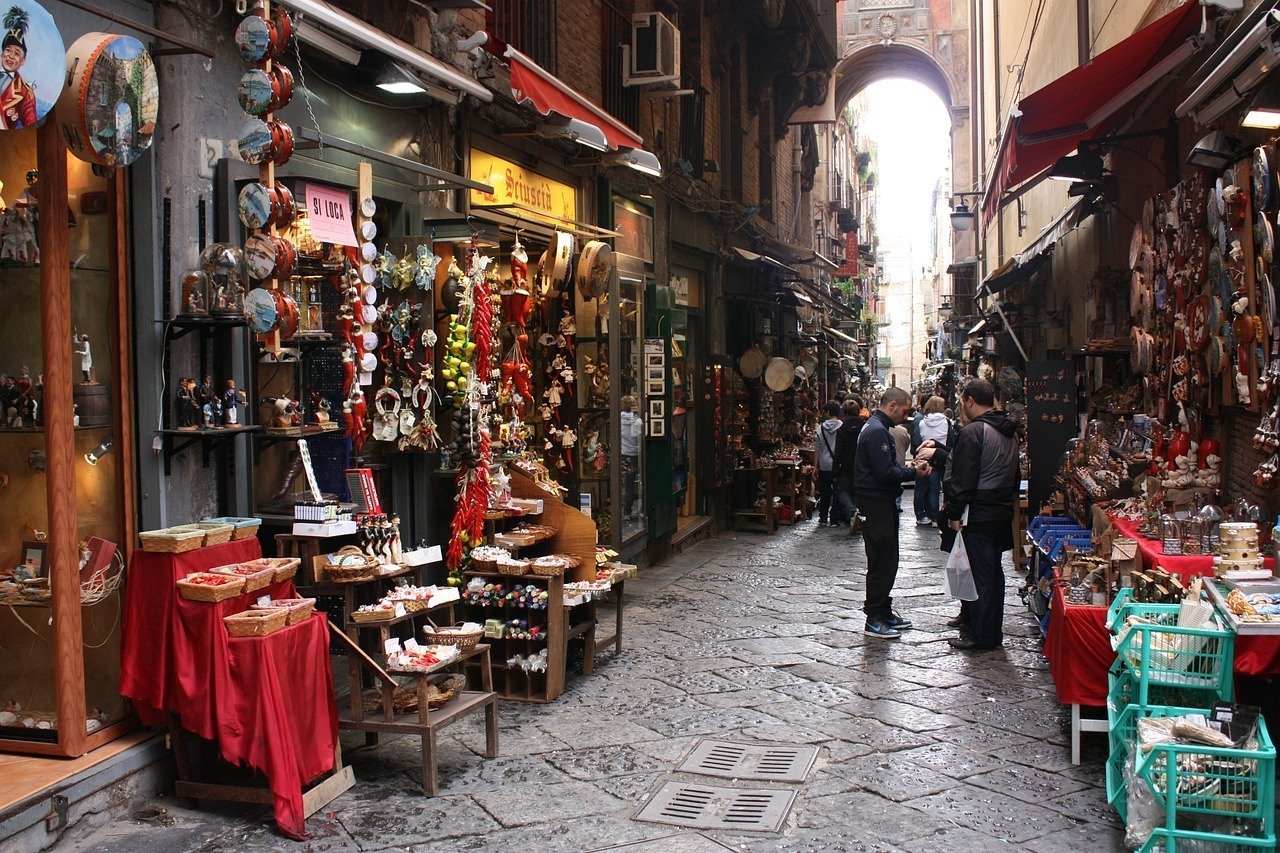 People, as a result, tend to think that Naples is basically the most dangerous city in Italy. However, this is a bit of a silly notion really as organised crime syndicates are not interested in tourists; they have much bigger fish to fry.
The most common crime in Naples is often just petty theft, typically in crowded areas (especially tourist sights) and on public transport – the kind of crime you get in many municipalities. So whilst it's worth taking the same precautions you would in any other city too, it is safe.
Obviously, there are some areas that are safer than others, but that's just big cities for you: diverse. More on that later…
With all that in mind, we can confidently say that Naples is pretty safe to visit right now. Obviously, there are some issues, but that's the case with any big city. As long as you keep your wits about you, you'll have a great – and a safe – time in Naples.
Safest Places in Naples
Unfortunately, crime data in this Italian city is a little more difficult to come by. There are several measures that can be found online, but many are subjective/perceptive, or outdated.
I'd advise widening your search for safe places to stay in Naples. Although 9/10 times you won't have any issues, local knowledge and experience can save you a whole ton of hassle. You don't want to end up in a sketchy area and ruin your trip. To help you out, we've listed areas that we know are safely visited and explored by bucketloads of tourists each year.
Centro Storico: Naples' Centro Storico, or Old Town in English, is the true heart of Naples. The Centro Storico has been a UNESCO World Heritage site since 1995 and holds many of the best things to do in Naples. There is a bolstered police presence, but loadsa tourists attract a fair number of pickpockets too.
Chiaia: Chiaia is an upscale neighbourhood of Naples. Whilst it is a bit further away from the historical centre, Chiaia is considered to be one of the trendiest areas of Naples. Here, the streets are lined up with Italian designer fashion stores and artsy boutiques, but the area is still able to provide a semblance of quietude and relief from noisy city antics.
Vomero: Prices in Vomero are higher than in the rest of the city, as the neighbourhood remains a hip and artsy cluster. Italy can be expensive in general, but higher prices and more luxury also mean more security and CCTV cameras. Therefore, it's a pretty safe area. During the day, the Castle of St Elmo (built 1275) is a great starter to seeing Napoli.
Unsafe areas in Naples
Unfortunately, not all places in Naples are safe. You need to be careful and aware of your surroundings pretty much anywhere you go in the world, and the same goes for visiting Naples.
Museo and Garibaldi Square: Can be sketchy after dark, watch out for your possessions!
Spaccanapoli: This is an area that receives a fair amount of attention from pickpockets. You should be aware that scams are common, and you should watch out for 'fake' items being sold.
Garibaldi Station: The area around the train station is littered with questionable-looking stands and intimidating characters. Although there is a reasonably thick police presence, you should try to avoid slipping down side streets or dark alleys.
Forcella: The centre of the old town and tourist district is very safe during the daytime (although you should watch your stuff), but at night it can attract the wrong crowd. Use your common sense when in and around this area.
There have been reports of aggressive taxi drivers, which you should watch out for, but not expect. Most taxi drivers in the city are helpful and just want you from A to B safely.
Trains and train stations are well known for being gathering points for opportunistic criminals, who won't second guess swiping a loose wallet, bag or phone if left unattended. Take care to keep all of your valuables within line of sight when travelling by train!
It's important to know that Naples is a pretty safe place, but a bit of caution and research before you start your travels will go a long way.
Naples Travel Insurance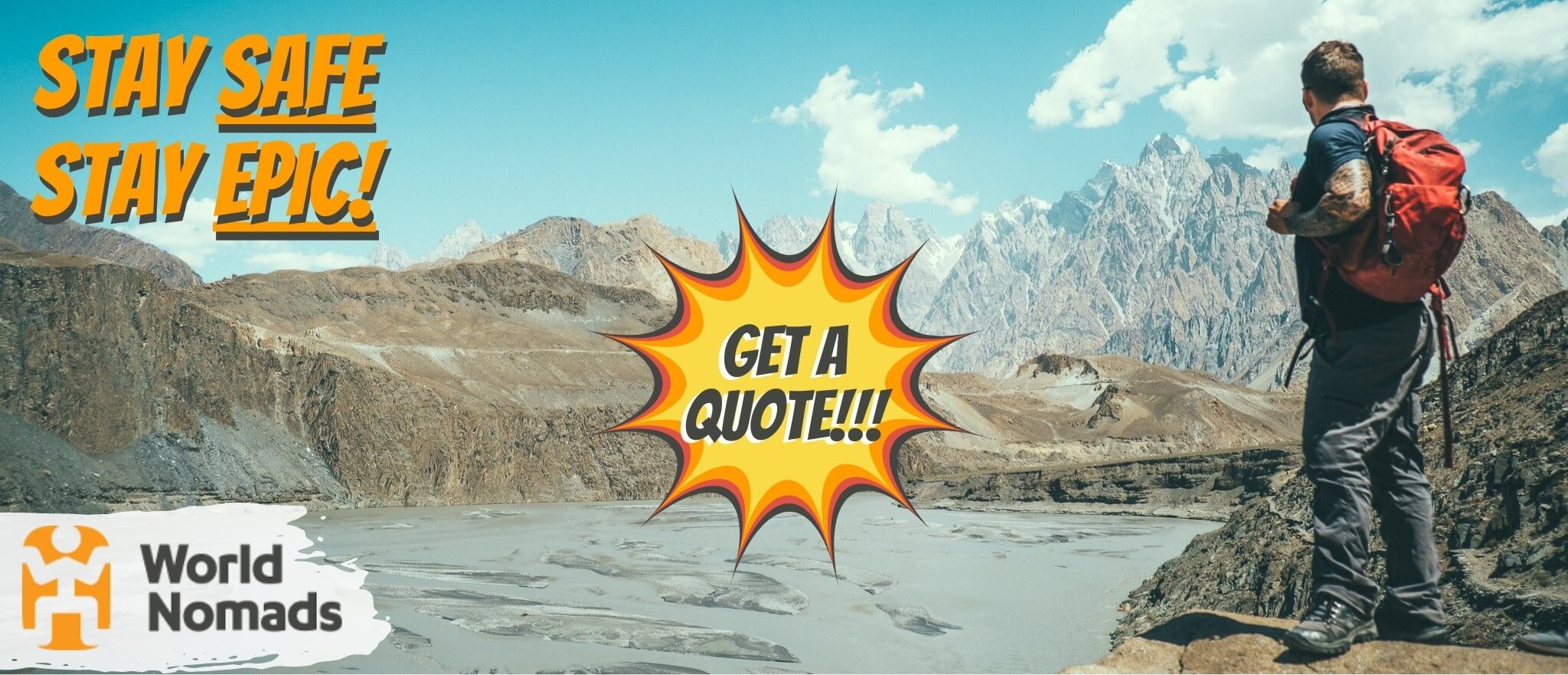 World Nomads' mission is to support and encourage travellers to explore their boundaries. They offer simple & flexible travel insurance, and safety advice to help you travel confidently.
They've been doing it since 2002 – protecting, connecting, and inspiring independent travellers just like you.
Get a quote below or read our in-depth review!
Naples is actually a safe place to visit – for the most part. However, it is always best to have some knowledge under your belt on how best to avoid crime. Here are some of our best safety tips to make sure you travel smart whilst still having an awesome time experiencing this cool city.
Don't wander around in secluded places by yourself – stick to where there are families and people; less risk of petty crime.
Leave valuables locked up in your hotel – ideally in a safe. Important documents, your passport, bank cards, that sort of thing.
Have copies of those important things handy – just in case any one of them goes missing
Wander Naples only with a small amount of cash – the more you have, the more you can lose. Better yet, use a money belt.
Be careful of your belongings on public transport – pickpockets operate quite commonly on Naples public transport, so stay alert and keep your bag close to you.
Don't leave your bag somewhere easy to grab – like hanging off the back of your chair, or next to your chair, at a cafe.
Careful of how you wear your bag – off the shoulder? That's easy for motorbike thieves who do snatch bags in the blink of an eye. Keep it across your body.
Look like you know where you're going – don't be on your phone constantly as you will seem like even more of a target.
Be aware of your surroundings at all times – being oblivious and unsuspecting isn't smart.
Try not to look too much like a tourist – big SLR, wearing things that make you stand out, big Osprey daypack: these things make you stand out.
Don't leave anything valuable in the front of your backpack – if you do wear one.
And don't look like a target – looking wealthy, wearing expensive clothes and lots of jewellery, will single you out as a target for petty criminals.
Keep an eye on your luggage – at the airport, ticket counter at the train station, even in your hotel lobby. It could go missing.
Be very wary of those parking people – if you don't want to pay the money, just find somewhere legitimate to park.
Know what to do in the event of a disaster – it's unlikely, but Vesuvius will erupt again. The Neapolitan government has evacuation measures in place, so you should know your stuff too. Earthquakes can happen, too, by the way.
When you park your car don't leave anything valuable on display – very tempting for thieves.
Watch out for scams – with credit cards, and also being bamboozled by swapping money when people give you change.
Beware of touts posing as legitimate guides – this happens at historic sights; the pushier the tout, the faker the guide.
Learn some Italian – just a few phrases will really help you get by. We've got some tips on how to learn a new language here.
Naples is an amazing city, it's got famous streets, great markets, but you should be vigilant of your surroundings. Shouldn't stop you from completing an epic Naples travel itinerary though!
At The Broke Backpacker, we are all about solo travel. There's a whole lot of good stuff you can get out of seeing the world by yourself, not least the benefits of having to challenge yourself and reaping the rewards of personal growth as a result – and then there's the freedom!
And the good news is that it's safe to travel Naples alone – and here are some handy insider tips to keep you even safer.
Don't isolate yourself. If you're feeling low or out of it, phone someone back home for a chat – no doubt they'll want to hear from you anyway.
Ask the staff at your accommodation about safety tips. They'll know what areas are safe to wander around and explore by yourself. Not only that, but you could also simply ask them for some local tips on how your itinerary in Naples ought to look.
Try not to drink too much! The best way to no longer be aware of what's going on around you is to get completely drunk.
Having said that, don't be afraid to go out by yourself in the city. Head to Piazza Bellini and join in the buzz of the weekend crowd; sit in one of the small bars with some wine and enjoy the live jazz. For something more informal you could try out a night at Piazza del Gesu, a relaxed place to have a cheap drink.
Travel around with your hotel or accommodation's business card. In case you need to get back from a night out, you're further than walking distance, or you're just plain lost.
Be aware of your surroundings when you're walking around the city. Being by yourself, you'll have no one to tell you that a particular road seems sketchy. Use your common sense.
If somebody does try to take your phone, wallet, or whatever, by force, don't resist. Stay calm and hand it over. It's not worth getting into a fight or a dangerous situation over anything material you might be carrying around.
Don't let yourself be the one who ends up losing all your cash for you. We're talking spread the wealth – don't keep all your money and bank cards in one wallet, because if that one wallet goes missing it's not fun at all.
Try to travel light. You won't want to be lugging several bags through Naples, we can tell you that much.
Be gentle to yourself. It's important to be aware also that not everything's going to go to plan, not everything's going to be amazing. If something doesn't work out, don't be hard on yourself.
So whilst you're in Naples, the most important thing really is to have fun. Don't worry about hitting up all the sights that you can possibly see, but also don't sweat the petty crime. Chances are you'll avoid it and it won't be an issue – if you travel smart, that is.
Is Naples safe for solo female travellers?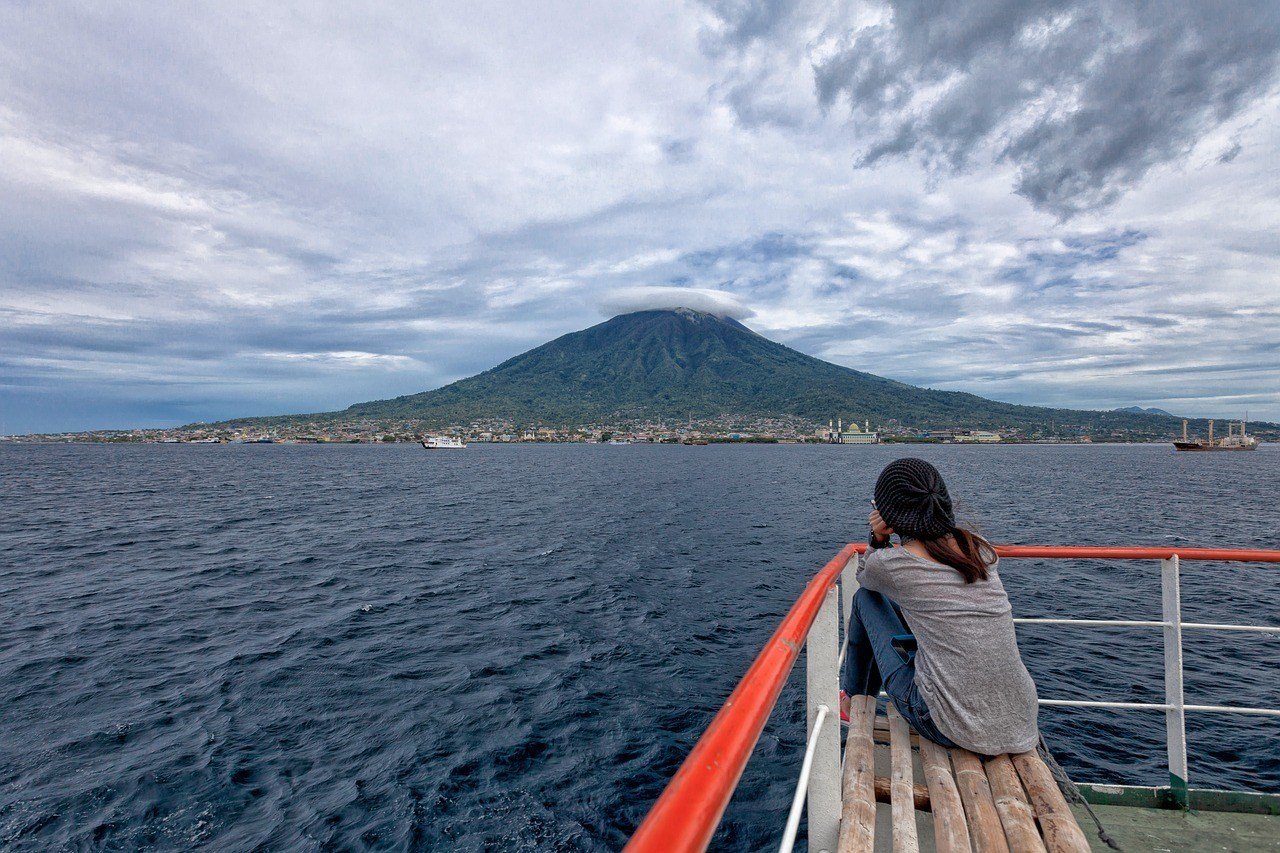 Naples is safe for solo female travellers.
Obviously, as a woman by yourself, there are some things to be aware of. We've gathered together some of our best tips for solo female travellers in Naples so that you can level up your travelling smarts and explore the authentic city streets totally trouble-free and no stress.
Know that cheap is not always best. Do your research, read reviews from fellow female travellers and book yourself a comfortable hotel or hostel in Naples, friendly and secure.
Don't leave your drink unattended, whether it's at a bar or a restaurant. Drink spiking does happen in Naples. Keep an eye on your beverage and don't let random strangers buy you drinks, either.
Don't feel like you have to tell every person you meet everything about yourself – where you're staying, where you're from, where you're going next if you're married or have a boyfriend. Strangers don't need to know this! It's safer to just make something up.
Make sure you know how to get home after a night out. Plan your route home, have a taxi ready, or if you go with people, meet them all before heading back to your accommodation.
Keep your handbag safe, secure and close to you. Handbags are often a target for thieves, because of how they're usually worn dangling off the shoulder, so don't be the person who gets their handbag snatched in Naples – be smart and wear it cross-body style.
If you're travelling around the city by yourself, don't be afraid to ask for help or directions. You don't have to wander around lost all the time, relying on your sense of direction. It's ok to look at gmaps or something every now and then.
Joining a tour is totally fine. In fact, we would recommend joining a tour especially if you're relatively new to solo travel as a woman. It's a great way to learn about the city's history and culture, actually, get acquainted with the streets, and even get to talk to some other travellers.
Try to blend in with what you're wearing. Look at the other ladies around you and how they're dressed and then try to follow suit.
Share your itinerary. Online, or with your friends and family back home. It's always safer that people have at least a rough idea of what you're going to be getting up to.
My girlfriend recently solo travelled through Italy, and there is a fair amount of cat-calling. If you have to walk back alone (especially at night), call a friend for the duration of the journey, it'll make you less of a target, and ease some of your stress about it too!
Is Naples safe for families?
Families and children are a major part of life in Italy, and Naples is no different. It's actually a super exciting place to travel with children in tow.
However, there also are some downsides. For example, the streets aren't super pram friendly, there's a lot of traffic, and while there are kid-friendly activities, they maybe aren't super obvious.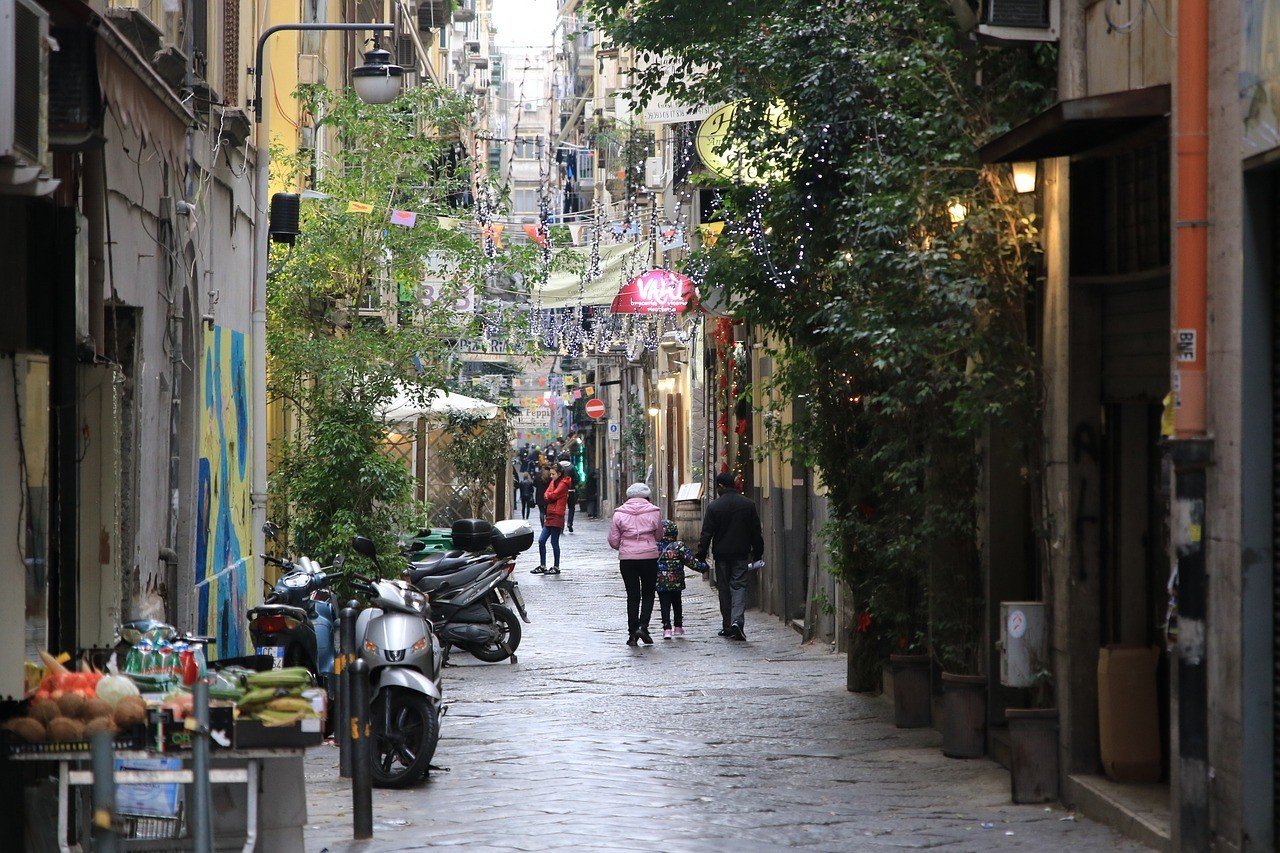 Families are welcome in most places around the city. Local households eat late, and it's normal for them to head out at 9 PM and stay out way past midnight for dinner.
Basically, though it's not 100% geared towards family-friendly travel, Naples is still a safe and exciting place to travel with your family. You should hit up the website Napoli Per Bambini (Naples for Children). It's in Italian, but just translate and you'll find a wealth of things to do in the city!
Getting around Naples Safely
When you visit Naples, public transport should be your go-to. It is budget-friendly, modern and pretty straightforward once you get your head around the system.
First off there's the metro. It comprises of three lines: Line 1, Line 6 and the Naples Aversa Metro. It's easy to use, but it's not that comprehensive and gets a lot of pickpockets.
There are also funicular railways. There are three lines connecting central Naples with Vomere and a fourth that connects Mergellina to Posillipo. All lines run from 7 AM to midnight.
There is no central bus station in the city, but you can pick up most buses at Piazza Garibaldi. They run from 5:30 AM till roughly 11 PM and many don't run on Sundays. Night buses are marked with an 'N' and are handy if you're going out late.
You'll also get to use a tram network in Naples. Opened in 1875, it's a cool, classic way to see the city.
In conclusion, public transport in Naples is safe. You can even get a travel pass that runs between any time duration from mere hours to annually. If you don't have a pass or a ticket that's been stamped, you could get fined.
Crime in Naples
Unfortunately, this Italian city gets a really bad reputation online, most likely because of the fact that the real statistics are not available in English. If we delve into the Italian internet, however, we see that Naples is a lot safer than many of the traditional Italian tourist cities.
Pickpocketing is still common, and there are instances of nastier violent crimes, but Italy is rated as the third safest country in Europe, and Naples is not even top of the list within the country. You should be vigilant, but not worried about crime in this city.
FAQs on Safety in Naples
Here's what we're usually asked about staying safe in Naples.
So, is Naples Safe?
Being safe anywhere in the world is often all about your own judgement, which means being aware first.
Having at least some knowledge about the issues, current politics and crime levels in a place you're about to visit is a good thing. The facts aren't here to scare you, they're to stop you from doing stupid stuff.
Because you know the city can be riskier in certain areas, you know to stay alert or avoid them. Pickpockets operate, so you don't carry a bulging wallet. It's pretty simple – and it's the very basics of travelling smart.
When it comes to visiting Naples, being smart is key. Blend in, look as little like a tourist as possible, don't have stuff in your pockets to steal, and stay away from dodgy areas. You'll be totally fine.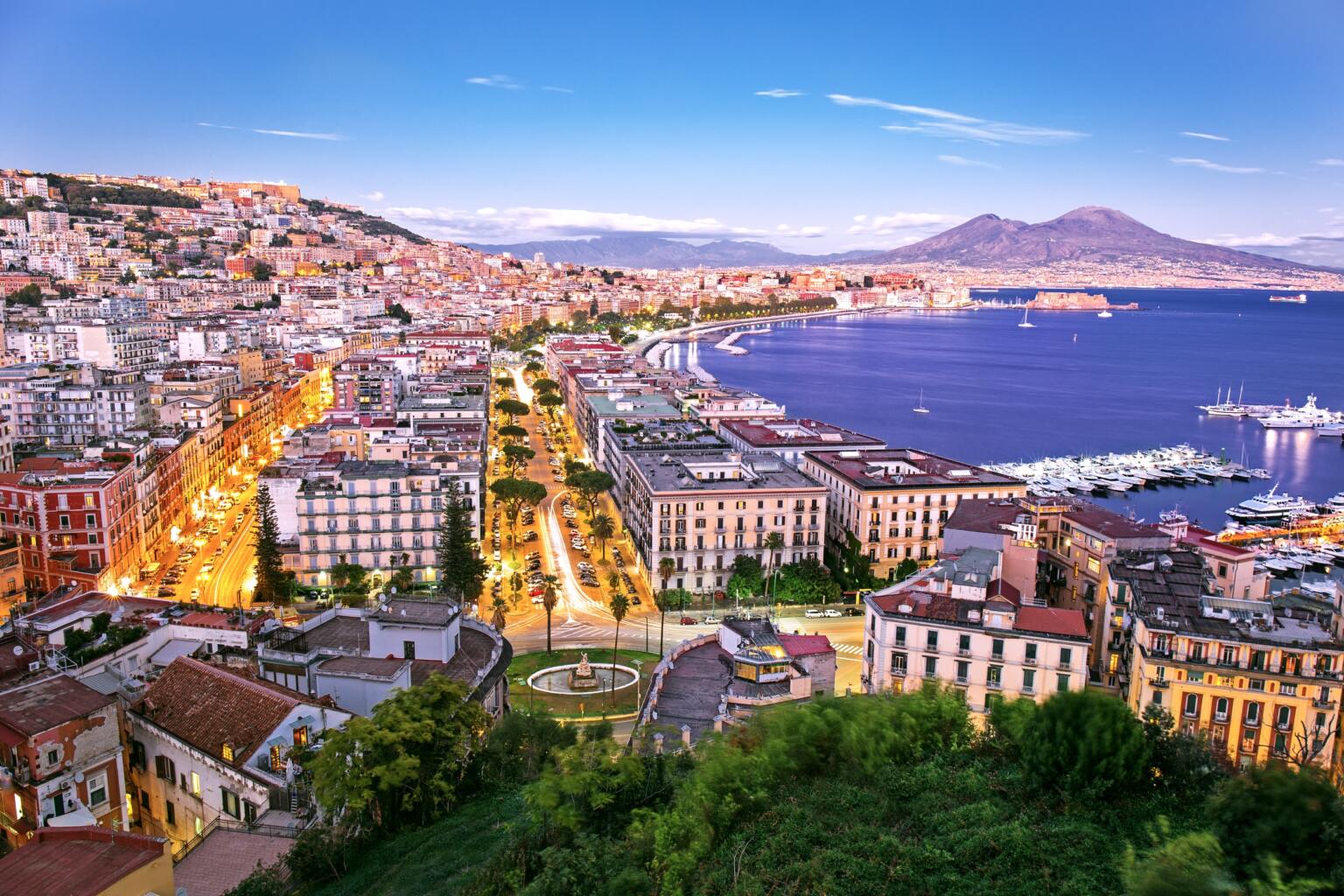 Disclaimer: Safety conditions change all over the world on a daily basis. We do our best to advise but this info may already be out of date. Do your own research. Enjoy your travels!
---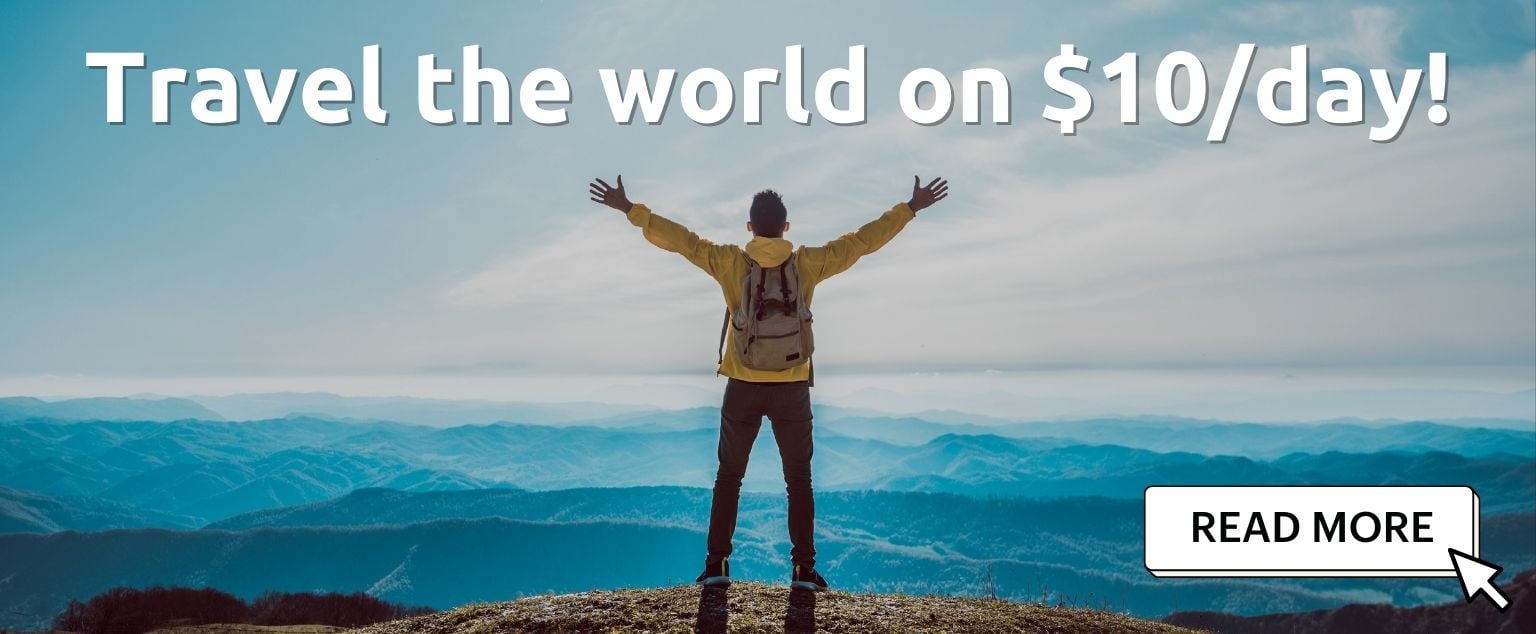 And for transparency's sake, please know that some of the links in our content are affiliate links. That means that if you book your accommodation, buy your gear, or sort your insurance through our link, we earn a small commission (at no extra cost to you). That said, we only link to the gear we trust and never recommend services we don't believe are up to scratch. Again, thank you!