Ancient history, museums, ruins, fountains, and amazing eats galore. Italy's certainly known for a host of super cool things! But did you know that the land of pizza is also blessed with some of the most splendid national parks in Europe?
That's right: while the national parks in Italy are often overlooked in favor of more popular destinations like, say, Rome or Venice, the truth is that you'll have plenty to explore if you venture out in the countryside.
With over twenty national parks under its belt, Italy perfectly caters to fans of the great outdoors!
What are National Parks?
Known for their unique beauty and striking landscapes, national parks usually refer to areas protected by private or governmental institutions. This is to ensure the conservation of wildlife, natural formations, and historical sites.
Registered on the EUAP (Official List of Protected Natural Areas), Italy's national parks cover over 16,000 km2, so you'll definitely have plenty to explore!
More importantly, the Italian national parks have an extensive range of activities to suit various types of travelers, and yes, that includes parents traveling with children as well! There are plenty of gentle cascades, streams, and meadows that are well-suited for families looking for kid-friendly adventures.
Are you more of a thrill seeker? Well, rest assured that you'll find tons of super cool activities as well, including white-water rafting and canyoning!
National Parks in Italy
In my opinion, the hardest decision you'll have to make when exploring Italy is deciding what to see first!
To make things a bit easier for you, here are 7 of my favorite national parks that you may wish to add to your Italy itinerary.
Parco Nazionale dell'Arcipelago di La Maddalena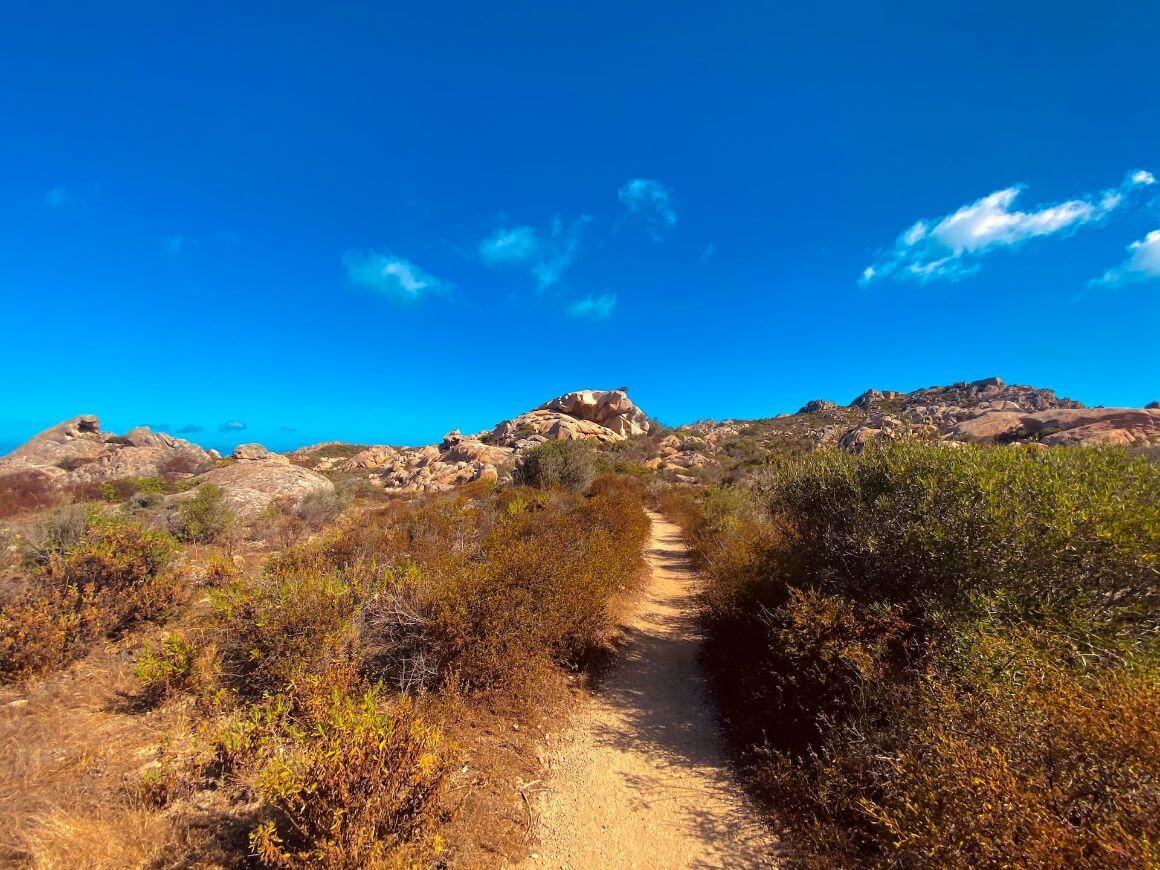 Size: 201.5 km²
Location: La Maddalena
Cost of Entrance: $3.18 (Additional fees may apply depending on activity)
Wondering when's the best time to visit Italy's national parks? Well, while Italy's Mediterranean climate lends itself well to outdoor activities nearly all year long, the best seasons for hiking are in spring and autumn (from July to September).
This also happens to be the ideal time for visiting the Parco Nazionale dell'Arcipelago di La Maddalena if you want to avoid the summer crowds!
An absolute playground for fans of marine adventures, this park is made up of seven islands and a multitude of tiny islets off the coast of Sardinia. Owing to the sheer variety of plant and marine life, the islands feature on UNESCO's list of World Heritage Sites.
If you're going island hopping, keep your eyes peeled for the archipelago's oddly shaped granite sculptures that have been naturally shaped by the northwesterly Mediterranean wind.
Known for its mesmerizing seascapes, this park can only be reached by boat. Visitors usually board the ferry from Palau. Tickets cost between $2.12 and $4.25, and the trip takes around 15 minutes. For your safety, it's also recommended to book your tour of the park through a licensed agency. The lagoon around the islets is dotted with charming coves, so there'll be plenty of landing points for you to explore!
Owing to their stunning clarity, La Maddalena's lagoons also lend themselves well to some of the best snorkelling in Sardinia. The water also tends to be quite calm — perfect for less experienced swimmers!
Be sure to check out the national park's outer islands which are especially known for their glorious sights and clear turquoise waters. On the two main islands, visitors will be able to stroll around cobbled piazzas surrounded by quaint ochre buildings.
Where to Stay Near Parco Nazionale dell'Arcipelago di La Maddalena
Is there anything better than retreating to air-conditioned comfort after a day of nautical adventures under the sun? I think not! Well, you can always consider this spacious villa which offers 3 bedrooms for 7 guests. This space also features BBQ facilities, a kitchen, as well as car and bike rentals.
Cinque Terre National Park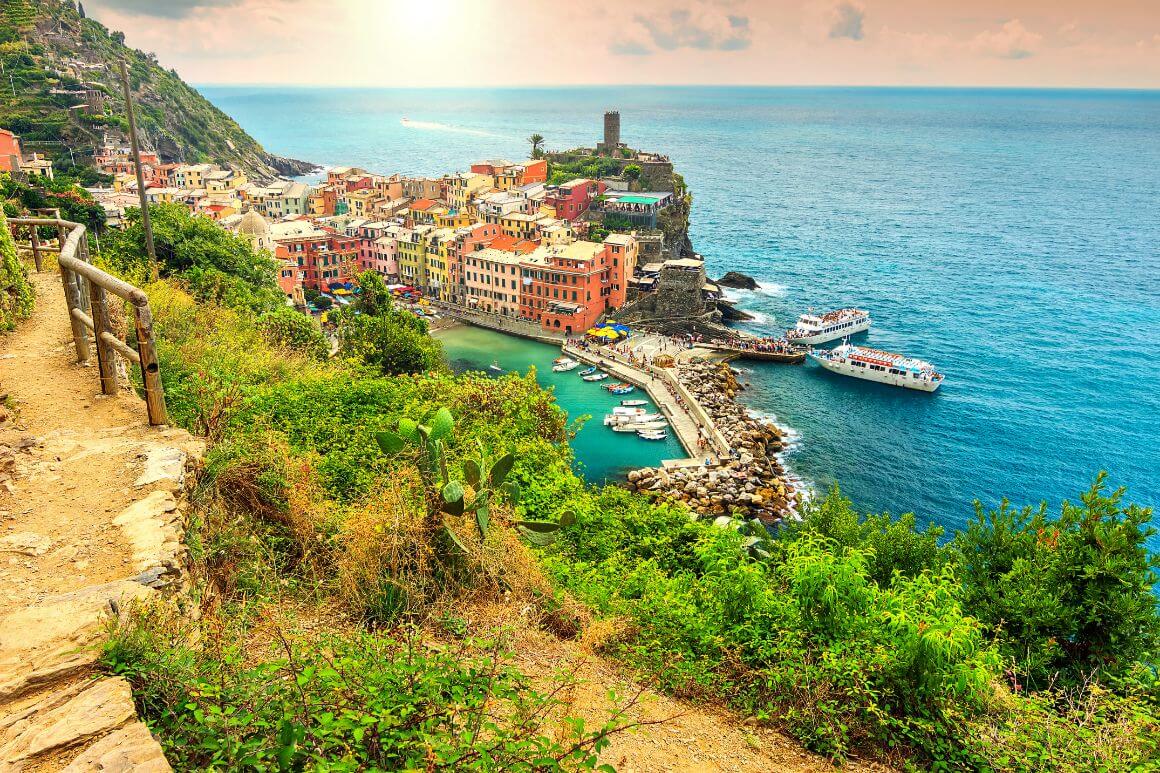 Size: 38.6 km²
Location: La Spezia
Cost of Entrance: Free (select hiking paths charged separately)
The Cinque Terre National Park may be the very first national park in Italy, but it also happens to be the smallest. But don't worry: what the park lacks in size, it certainly makes up for in its sights!
First things first though: while no admission fee is required for the Cinque Terre National Park, you do need to get a Cinque Terre Card for the popular Vernazza to Corniglia and the Monterosso to Vernazza trails. In the off-season period (November 6 to March 24), all hiking paths are free of charge. If you've never visited Cinque Terre before, I would also recommend that download a map of the park's footpaths from the official website.
There's a lot (and I do mean a lot!) of walking involved at Cinque Terre so don your comfiest hiking boots and be sure to stay properly hydrated, especially if visiting in summer.
Established as a UNESCO World Heritage Site in 1999, the park's hiking trails link 5 cliffside towns dotted along the Ligurian Coast. As such, it goes without saying that this place is an absolute paradise for hikers!
Drawing plenty of tourists in the summer, the Vernazza and the Corniglia trails can easily be completed in less than 2 hours. Widely popularized by social media, these two trails are also famous for their unblemished ocean views.
If you're looking for something quieter, you can always check out the Levanto – Monterosso trail which spans over 8km and requires around 3 hours to complete. This moderately challenging path takes you through lush pine forests and past the ruins of an ancient chapel. You'll also come across an old lighthouse overlooking all five Cinque Terre villages. I would recommend that you start this hike off from Levanto because the trailhead from Monterosso is quite steep.
Where to Stay Near Cinque Terre National Park
Commanding an excellent location in Monterosso al Mare, Cinque Terre's largest village, this stylish Airbnb comfortably sleeps 4. While there are plenty of restaurants and cafes around, you can always rustle up a quick meal in the kitchen if you don't feel like going out.
Month to month payments, no lock-in contracts, and no itineraries required: that's the exact kind of insurance digital nomads and long-term traveller types need. Cover yo' pretty little self while you live the DREAM!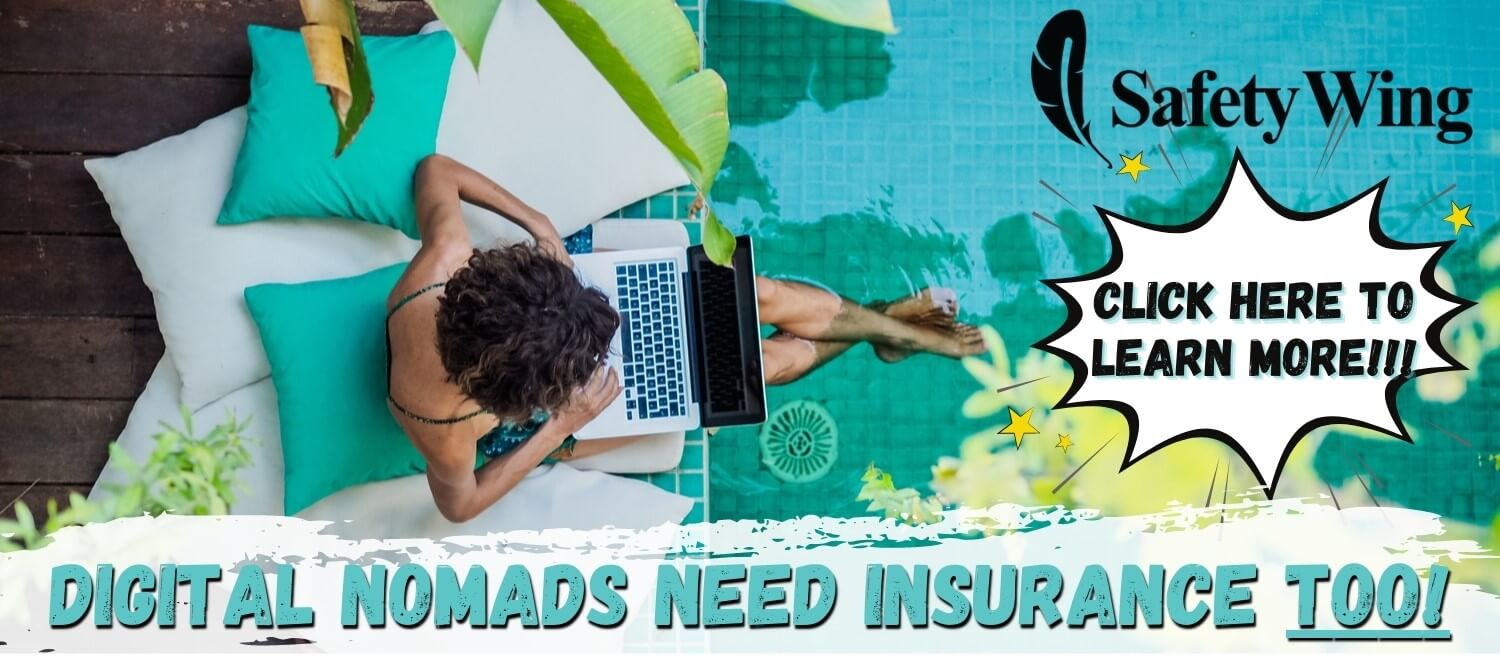 SafetyWing is cheap, easy, and admin-free: just sign up lickety-split so you can get back to work! Click the button below to learn more about SafetyWing's setup or read our insider review for the full tasty scoop.
Stelvio National Park
Size: 1346.2 km²
Location: Trentino
Cost of Entrance: Free
So, by now you've probably realized that you'll never run out of fun things to do in Italy's national parks- and Stelvio is no exception! In fact, in addition to the cluster of exciting activities that it offers, Stelvio National Park is known for its spectacular views of the Central Alps.
Located right at the border of Italy and Switzerland, this park is undoubtedly a photographer's dream come true! As soon as you step into the park, you'll be welcomed by a striking topographical collection of alpine meadows, dense forests, and towering mountain ranges.
This national park is also home to a diverse population of wildlife, including foxes, ibex, chamois, and even the elusive golden eagles.
Families traveling with children will no doubt find their joy at the park's play area which is open from June to September. Over there, the kids can run and play in a safe environment while exploring structures that looked as though they've been plucked right from the set of The Hobbit!
Contrary to most parks in Italy, Stelvio National Park is inhabited by several municipalities, so it's not uncommon to stumble across local groups engaging in different types of agricultural activities. Several of the inhabitants are also qualified to offer expeditions like guided mountain hikes and sunrise tours. After all, what better way to explore Stelvio than from a mountain expert who was born and raised right there in the park, right?
If you're into biking, you'll be glad to learn that the park is hailed as one of the best destinations in Italy for mountain biking. Indeed, Stelvio boasts an expansive network of clearly-marked trails for all levels! Beginners may wish to stick to the valley's single tracks but if you're no novice to mountain biking, you can always attempt higher altitude trails such as the challenging Stilfserjoch Pass.
Where to Stay Near Stelvio National Park
Wake up to a hearty breakfast every day with a stay in this charming mountain chalet! Nestled right at the heart of Stelvio National Park, this chalet comfortably sleeps 9 in 3 bedrooms- perfect for larger families or groups of friends visiting Italy!
Gran Paradiso National Park
Size: 710.4 km²
Location: Graian Alps
Cost of Entrance: Free
Straddling the French-Italian border, the Gran Paradiso National Park is often said to be one of the best Italy national parks- and for good reason!
Located smack dab between the Aosta Valley and the Graian Alps of Piedmont, this park houses numerous snow-capped peaks and over 50 glaciers. For this reason, the park draws plenty of tourists and locals in the winter. In fact, the park also happens to be home to Mount Gran Paradiso, Italy's 7th highest mountain that lures climbers and adventurers from all over the world! It should therefore come as no surprise that both rock and glacier climbing are some of the most practiced activities in the Gran Paradiso National Park.
Skiing is also a big hit in this park, with small stations scattered throughout the valleys. Best of all, the park boasts the ideal topography for indulging in just about every type of skiing, including downhill, cross-country, and more.
Now, if hiking is more your thing, rest assured that the park does boast an abundance of trails that are just waiting to be discovered! Just bear in mind that mountain trails are sometimes subject to landslides or other climatic events, so it's recommended to exercise caution when venturing out on a new path. If you're a first-time visitor or if you're simply new to hiking, it's recommended to book an experienced guide for your safety.
Feeling particularly adventurous? Then I would advise you to check out the 40km Alpine-Ibex trail which takes a whopping 6 days to complete. Proceed with caution though: this is definitely not a park for beginners since the path lies at a higher altitude.
The Alpine-Ibex trail is quite popular since takes you through the park's most beautiful areas, including meadows, peat bogs, dense forests, lakes, and screes. There are plenty of gorgeous sites where you can set up camp for the night, including the Gran Paradiso Camping Ground.
Where to Stay Near Gran Paradiso National Park
If sleeping in the rough isn't exactly your thing, you can consider the Albergo Gran Paradiso hotel, located right in Gran Paradiso Natural Park. With Alpine-style rooms that sleep 2-5, the hotel offers daily sweet and savory breakfast. You can also enjoy Aosta Valley specialties at the on-site restaurant.
The Alpine-Ibex trail is quite popular since it takes you through the park's most beautiful areas, including meadows, peat bogs, dense forests, lakes, and screes. There are plenty of gorgeous sites where you can set up camp for the night, including the Gran Paradiso Camping Ground.
Forget boring accommodation… book yourself an EPIC STAY!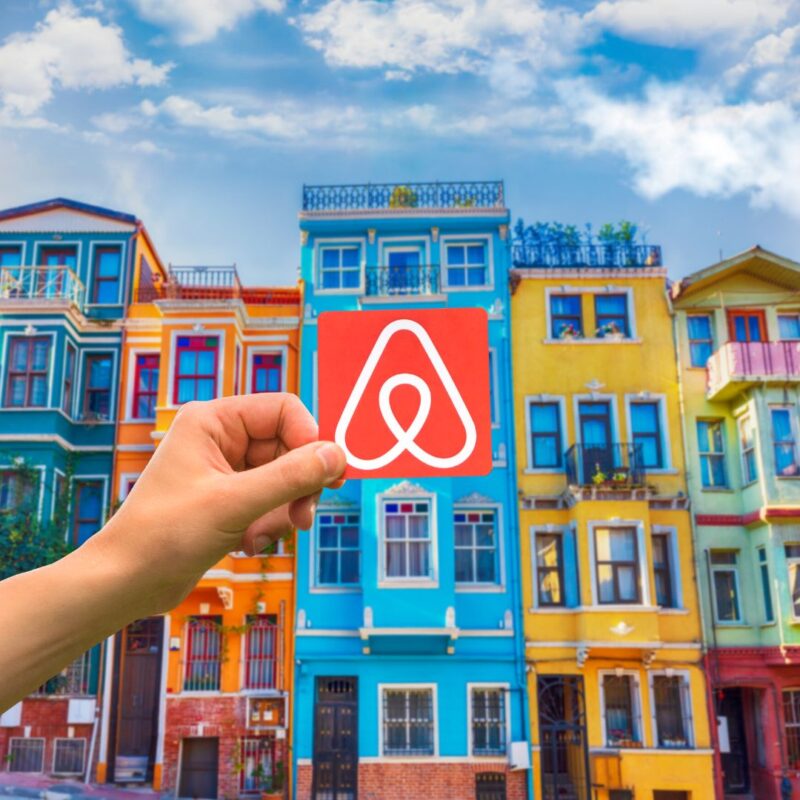 Why stay in a naff hotel when you can stay in a cosy, stylish local house instead? And for half the money too!
Stay somewhere EPIC and save your hard-earned dollars — from houses to barns to castles and caves, there is an Airbnb for every occasion!
Book an EPIC Stay
Pollino National Park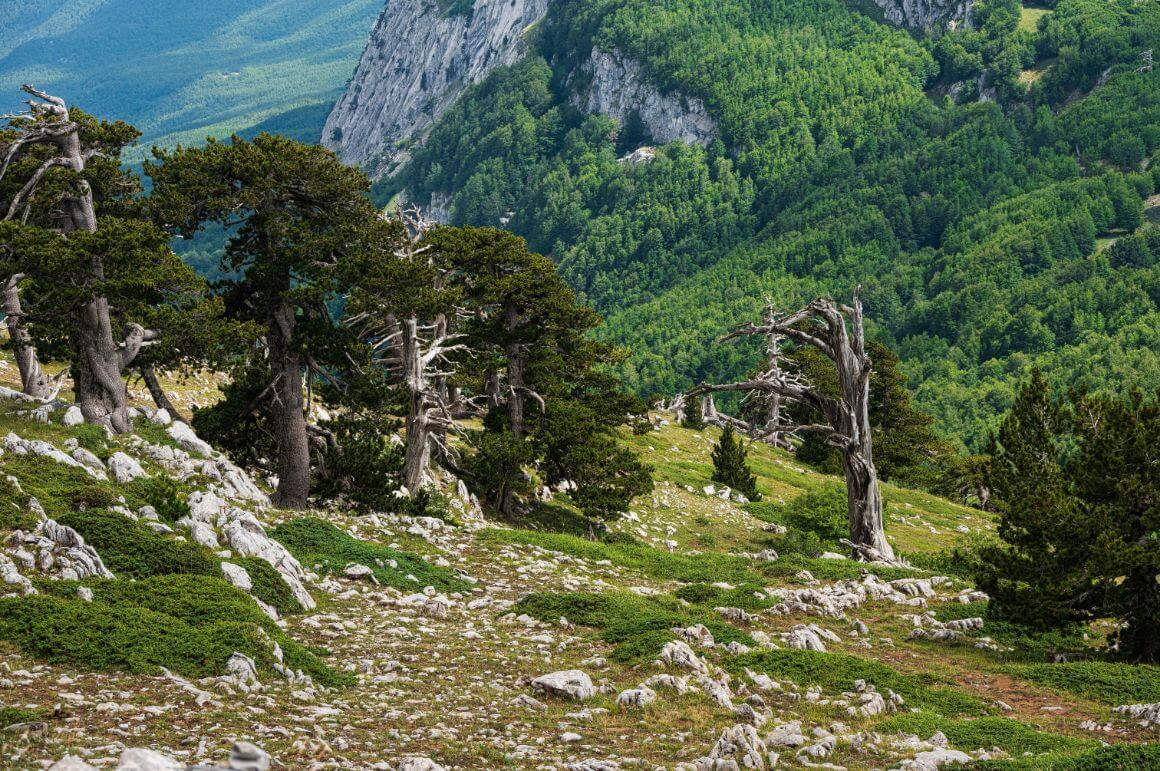 Size: 1,926 km²
Location: South Italy
Cost of Entrance: Free
Not only is this the largest national park in Italy, but Pollino National Park is known for having the densest repository of endemic flora and fauna in southern Italy.
Located between Calabria and Basilicata, this park is awash with wildlife, including endangered otters, various birds of prey, wolves, roe deer, and wild cats. It's also known for its mesmerizing landscape of alpine meadows and river canyons bordered by awe-inspiring peaks.
I do need to warn you that some areas of the park can be hard to navigate due to its mountainous terrains, dense beech, and silver fir forests- not to mention the wild animals roaming about! For this reason, it's always best to hire a licensed guide to explore the park.
Now, if you'd rather not get a guide, you can always stick to the easier terrains like the Bosco Magnano creek, which boasts a waterfall and plenty of soft grass where you can enjoy a picnic with the kids!
Thanks to its many creeks and bodies of water, Pollino National Park is also a great place to go rafting, especially if you're visiting in autumn or spring. Most river cruise operators offer canyoning, and white-water rafting expeditions for various levels so don't worry if you've never gone rafting before!
Visitors who would rather stay on their feet can even indulge in aqua trekking. Up for something a bit more daring? Then you can always consider booking a guided canyon walk which involves aqua trekking between waterfalls and natural pools.
A little-known fact is that Pollino is fragmented by 5 habited valleys, and I would really recommend that you take a moment to explore the towns surrounding the park, especially Calabria and Basilicata- two towns known for their amazing cuisine.
Where to Stay Near Pollino National Park
Kick back and relax in this wooden chalet surrounded by acres of lush greenery! Ideal for 4 guests, this space even has a private stone pool where you can enjoy a refreshing swim after trekking through the park.
Cilento and Vallo di Diano National Park
Size: 1,810 km²
Location: Province of Salerno
Cost of Entrance: $3.20
As the second largest Italian national park, the Cilento and Vallo di Diano National Park sure packs a punch!
Teeming with gorges and magnificent cliffs, this park also commands an excellent location near Castelcivita's prehistoric caves. Stretching from the Tyrrhenian coast to the Campania-Lucano Apennines, the park is actually known for its many relics of ancient human settlements, including stone streets, fortified hills, and ancient castles.
What's more, the park is home to an intricate network of caves that you can visit through guided tours. The Grotte dell'Angelo (also known as the caves of Pertosa) can be found in a natural Amphitheatre between the villages of Pertosa and Auletta. Unfolding over 2000 meters under the park, the caves' massive cavern chambers are quite a sight to behold indeed!
Getting to the caves is an adventure of its own since it's only accessible by crossing an underground river. After a few minutes of boating, the silence that permeates this area is broken by the loud gush of the Black River waterfall, signifying that you're approaching the first cavern punctuated by stalactites and stalagmites.
Like virtually all Italian national parks, Cilento and Vallo di Diano has plenty of biking and hiking trails with stunning ocean views.
Where to Stay Near Cilento and Vallo di Diano National Park
Located just an hour from the Cilento and Vallo di Diano National Park, this superb hotel features comfortable rooms for 2-4 guests. All rooms feature a fridge and coffee machine so you can wake up to a hot brew in the morning. Onsite amenities include a shared lounge, bar, and seasonal outdoor pool.
Is This the Best Daypack EVER???
Abruzzo Lazio Molise National Park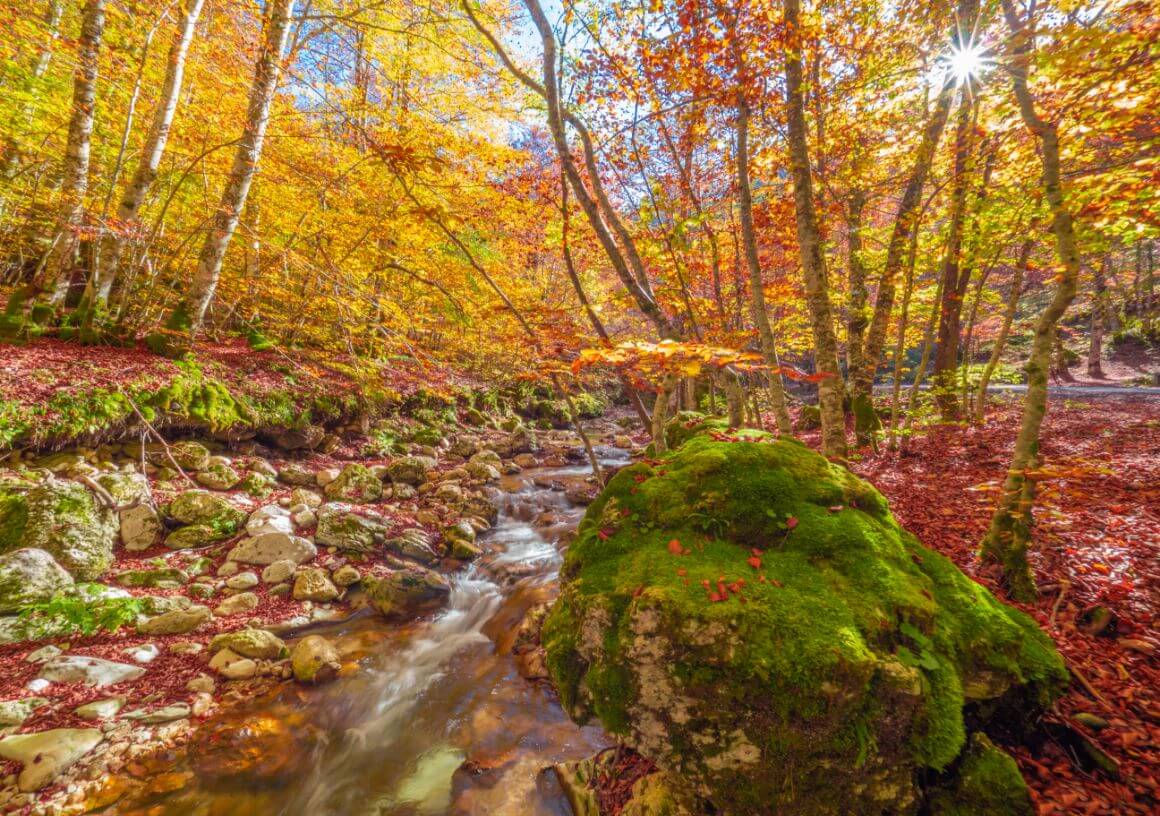 Size: 496.80 km2
Location: Abruzzo
Cost of Entrance: Free
Among the oldest national parks in Italy, Abruzzo Lazio Molise National Park is one of the best areas for spotting wildlife.
When exploring the park though, be sure to keep your eyes peeled for the Mariscal brown bear. While they're smaller and less aggressive than their American counterparts, it's recommended to adopt the usual bear safety tips, including paying attention to areas with bear signs.
In addition, this park has a dense population of wild wolves. To increase your chances of spotting them from a distance without compromising on safety, it's highly recommended to book the services of a guide.
If you visit the park earlier in the morning, you might even spot a few red deer and rare bird species.
As far as hiking is concerned, the park offers heaps of trails for various fitness levels. If you're looking for something moderate, you can always attempt the Prati di Mezzo-Monte Meta path which covers around 9.5km and requires nearly 5 hours to complete.
Where to Stay Near Lazio Molise National Park
Not ready to say goodbye to the park yet? Then you may wish to consider spending the night in this exclusive yurt, located just a stone's throw from Lazio Molise. And no, you don't have to rough it up either since this well-appointed yurt even boasts a hot tub.
Final Thoughts
Italy offers such a delightful medley of ancient ruins, history, landscapes, and lush nature that it would be a shame to not take advantage of its many wonders.
Each park holds its own share of treasures but if I have to narrow it down to one, Cinque Terre National Park would definitely be at the top of my list! Not only is this park filled with endless hiking opportunities (all blessed with spectacular sea views might I add), but it also offers easy access to five villages where you can fuel up with a traditional Italian meal.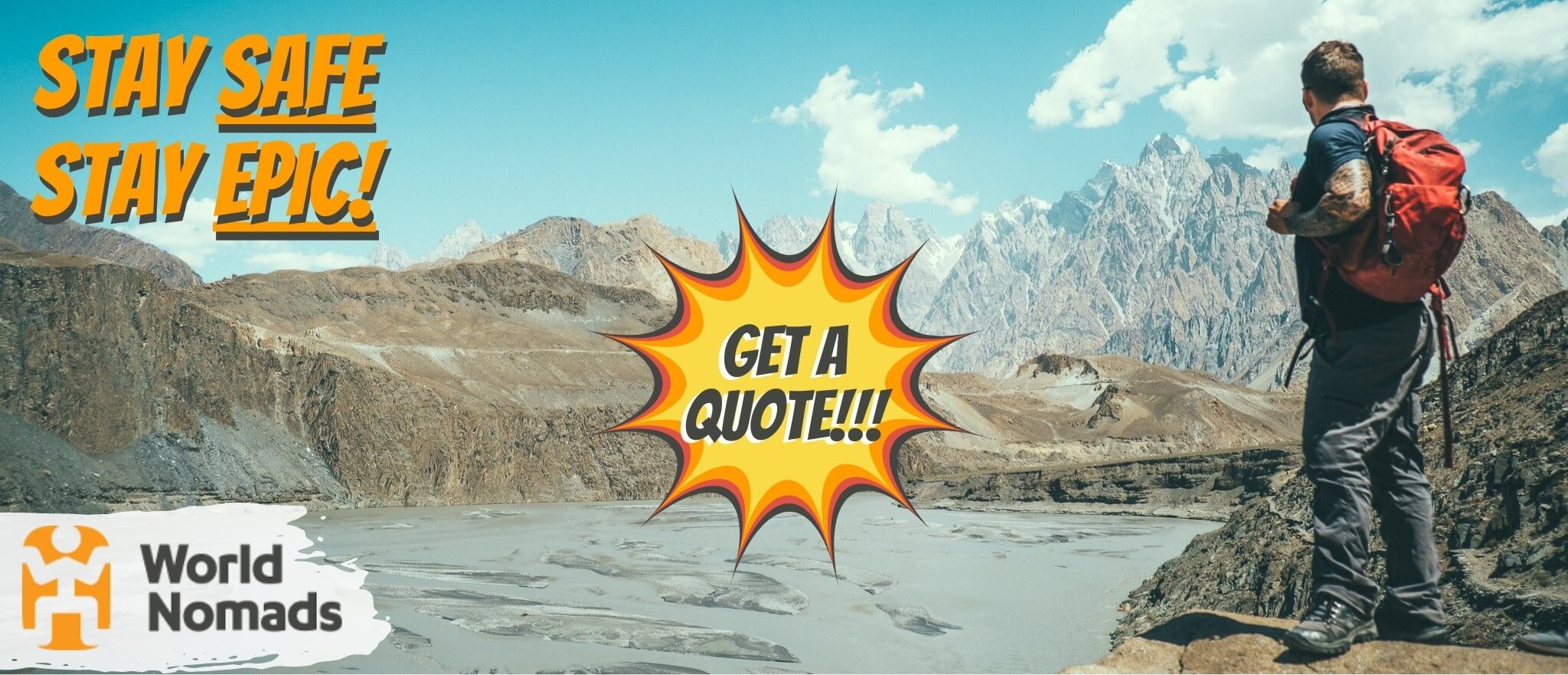 World Nomads' mission is to support and encourage travellers to explore their boundaries. They offer simple & flexible travel insurance, and safety advice to help you travel confidently.
They've been doing it since 2002 – protecting, connecting, and inspiring independent travellers just like you.
Get a quote below or read our in-depth review!
World Nomads provides travel insurance for travelers in over 100 countries. As an affiliate, we receive a fee when you get a quote from World Nomads using this link. We do not represent World Nomads. This is information only and not a recommendation to buy travel insurance.
---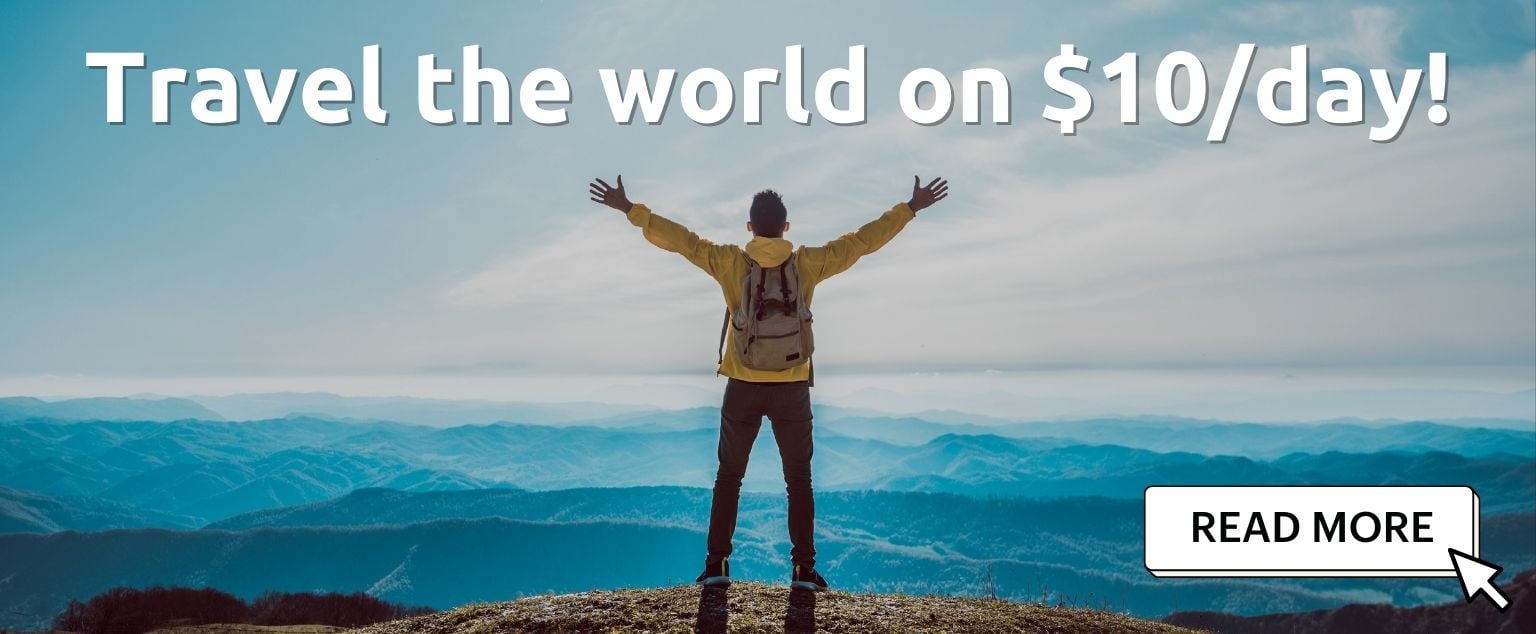 And for transparency's sake, please know that some of the links in our content are affiliate links. That means that if you book your accommodation, buy your gear, or sort your insurance through our link, we earn a small commission (at no extra cost to you). That said, we only link to the gear we trust and never recommend services we don't believe are up to scratch. Again, thank you!