Sardinia is a beautiful island, one of Italy's jewels in the Mediterranean. Beaches, cultural cities and ancient ruins – there's something for everyone here!
As one of the strongholds of the ancient Roman Empire and an autonomous part of Italy since then, this island has a strong sense of community and fascinating history! This article will show you exactly where to stay in Sardinia in order to see the best bits!
With a variety of different types of neighbourhoods, this is the best place to visit in Italy to be able to both explore and relax!
With so much on offer, it can be quite overwhelming when trying to decide where to stay in Sardinia.
But with our easy, step-by-step guide, you'll find the best areas to stay in Sardinia to meet your interests and budget!
Without further ado, here's our guide to where to stay in Sardinia, Italy.
Looking for a specific stay? These are our highest recommendations for places to stay in Sardinia… It's one of the top places to visit whether you're backpacking in Italy or you're planning a once in a lifetime luxury holiday.
Sardinia is one of the best places to visit in Italy for its mix of stunning beaches, incredible architecture, delicious food and fascinating history.
This is a beautiful apartment, also near Cagliari! It is contemporary, bright and spacious, with all the modern appliances you need to cook up a storm in the kitchen and enjoy a peaceful night in front of the telly!
With a BBQ in the back garden, you can enjoy the evening Sardinian sunshine and a balcony overlooking the sea is the perfect place to enjoy a morning coffee!
Our choice of the best hostel in Sardinia is situated in Cagliari, our best place to stay in Sardinia for the first time! It comes very highly recommended, with a fantastic rating.
It's only small with a few rooms available but they are well stocked and you'll be well looked after by the friendly staff here!
Cagliari has many beautiful and affordable hostels.
This hotel has so much to offer: swimming, golfing, strolling in the garden! You can see the Mediterranean from most of the rooms, some of which have their own balconies and all of which have an en suite!
It's on the east side of the island, not far from Cagliari and has a brilliant restaurant serving up all sorts of Sardinian delicacies!
With so much history, culture and scenery to enjoy, Sardinia is one of the best places to visit in Italy!
Sardinia is one of the most beautiful islands in Europe, resting in the Mediterranean Sea to the west of its mother country, Italy. After Sicily, it's the second-largest island in the Mediterranean, meaning there is plenty to see and do here!
It is one of the oldest parts of the Mediterranean, having been inhabited since the Palaeolithic era. With a population of just over one and a half million, there are some busy, bustling towns and cities on the island for you to explore.
The culture of Sardinia is eclectic and vibrant with great music, festivals and sports. The food here is also delicious, and of course, heavily sea-based and can, of course, be paired with some of Sardinia's best wines!
Getting around this island is also super easy, with an airport at Cagliari, several major roads linking city to city, ports all around the coastline and buses within the cities when you need to get around locally. There's also, of course, the chance to hire a car if you want a bit of freedom
Cagliari: One of these busy areas is the place we recommend as the best to visit for your first time in Sardinia: Cagliari. It is a lovely ancient city, with some truly remarkable historical landmarks. It's the best place to stay in Sardinia if you want the perfect balance of ancient and modern.
Nuoro: If you're looking for luxury, Sardinia can be the perfect place to stay. But that's not to say that if you're looking to save some cash, you can't come here. It's the exact opposite. Neighbourhoods like Nuoro are perfect for holidaymakers travelling on a budget, with lots of opportunities for free outdoor activities.
Sant Antioco: Sardinia has islands of its own surrounding it, such as Sant Antioco, which is the best place to stay for nightlife! Families will find the white sandy beaches near the city of Olbia to their best taste – you'll get the luxury of the coast with the excitement of the city!
Sassari: What more could you want for the perfect trip for you and your family! The north of Sardinia is not as touristy as the south, and this means that many of its treasures are less visited and more hidden. But don't worry, we've done all the hard work for you and found that the coolest place to stay is Sassari.
#1 Cagliari – Where to Stay in Sardinia for Your First Time
On the south of the island is the most prominent urban area on the island of Sardinia. Amazing architecture and gorgeous beaches characterise this amazing city, where you can enjoy the amazing natural surroundings whilst also being part of a fun, vibrant atmosphere!
This is the hub of Sardinia, and where you want to be at the centre of the action and to learn the most about this ancient island! There are also a heap of amazing restaurants and shops too so you don't have to walk far if you want some tasty Italian food or some supplies for your trip.
For something truly unique, look no further than this Airbnb in a historic and recently restored building! It's located in the heart in Cagliari, is fully equipped for an excellent stay and overlooks a beautiful little square where you can grab breakfast in the morning.
It's furnished in a modern way and it's ready to be used by two people. It's in the perfect place to explore the city and the rest of the island and the owners are happy to give you tours of the local area! It's also got AC so you can cool off after a day around town.
This hostel has great, chilled out vibes as a place you can relax after a long day of exploration! Just a five-minute walk from the city centre, this hostel is in the best location to give you access to all of Cagliari's attractions!
Best Hotel in Cagliari: T Hotel
This hotel has every facility you could hope for and is situated right in the heart of the city. Within a ten minute walk from the best attractions in Cagliari, like the Archaeological Museum!
There are complimentary breakfasts, a 24-hour front desk and a hot tub for you to enjoy after a long day of adventures!
Things to See and Do in Cagliari:
In the city, the Roman Amphitheatre is a spectacular structure half built into a mountain. It's so impressive and a great way to see the ancient architecture of the landscape!
Sit back, relax and soak in the Italian sun on some of the most beautiful beaches in Sardinia!
For a bit of medieval history, head to the 12th century fortified castle of San Michele. It's been refurbished to become the City's centre for Arts and Culture too!
For a breath of fresh air to get out of the city bustle, head to the Parco di Monte Urpinu. There's a playground, avenues and ponds!
Learn all about the amazing archaeological surroundings at the Museum of Archaeology based in the centre of the city.
For some great pics, head to Bastione Saint Remy – a gorgeous limestone structure with arches, pillars and a promenade. Depending on what time of year you go, there might even be a festival and market on the terrace!
#2 Nuoro – Where to Stay in Sardinia on a Budget
In the north of Sardinia, you'll find the city of Nuoro. It is less visited, but that makes it all the more special. There are so many hidden treasures in this city and its surrounding areas, not least the Domus de Janas to the east, which will take you back in time by thousands of years!
There are some great opportunities to get out into nature, as well as an amazing selection of museums! You can do all kinds of activities, without breaking the bank!
If you're looking for a truly unique stay, with an authentic feel, look no further than this gorgeous house. It's set in stunning natural surroundings with an ancient history that gives it a mysterious and fascinating atmosphere.
It's still got all the modern facilities you need, a fully equipped bathroom and kitchen and a lovely outdoor seating area to enjoy a proper Italian meal!
This hostel is situated in the countryside just outside of Nuoro and has all the charms of a rural retreat. It has a lovely garden and a selection of rooms each with fantastic views!
It's set in an ancient villa country house which has the traditional atmosphere of an authentic Italian holiday!
This hotel is right in the heart of Nuoro, meaning you have easy access to all of Nuoro's attractions listed above! There are a 24-hour business centre and front desk and a complimentary breakfast, making this hotel super convenient!
Things to See and Do in Nuoro:
Head out east to the Domus de Janas, which translates as 'House of the Fairies'. They're a special kind of tomb which resemble houses, with pillars and ancient paintings!
For the chance to see some amazing traditional clothes, head to the Museo del Costume Nuoro! Perfect if you love all things fashion!
Head to the Pineta di Ugolio where you'll find, not only a gorgeous park but also Nuraghe Ugolio, an ancient historical landmark!
If you love hiking, then head to the Supramonte. It might be a bit of a challenge so might only be best for you experienced walkers. But it will be worth it for the views!
If you don't want a heavy walk uphill then just some strolls around the Gennargentu National Park are still beautiful!
#3 Sant' Antioco – Where to stay in Sardinia for nightlife
Sardinia may be an island in itself, but it has its own surrounding islands too! So you can really embrace island life here!! Sant' Antioco is a brilliant little community, where you can find out all about Sardinia's maritime history!
But, we recommend this as the best place to stay in Sardinia for nightlife. There are some exciting bars and restaurants are overlooking the Mediterranean Sea, as well as some brilliant nightclubs which will guarantee you a great night! Better still, there's easy access to that beautiful blue sea the morning after!
Another option for a slightly different, more rustic stay is this glorious cottage in the middle of the countryside. There's the option of two bedrooms – a main double bed and one on the roof and a lovely kitchen/diner.
Outside, there's a treehouse and a fire pit for you to enjoy an evening of drinks by starlight!
Best Hostel in Sant' Antioco: Muma Hostel
This hostel has direct access to the Maritime museum mentioned above, so it's perfect if you want to get to know the island better, this is the best place to stay!
There's free self-parking, no curfew for you late night owls and it has lovely views of the sea!
Best Hotel in Sant' Antioco: Luci Del Faro
This gorgeous hotel and resort have so many things to offer, it's hard to know where to begin! With a 24-hour front desk, laundry services and an airport shuttle, all the faff is taken care of and you can just crack on with your stay!
There's a swimming pool for you to enjoy outside and a complimentary breakfast to help cure your hangovers of a night out on the town!
Things to See and Do in Sant' Antioco:
Appropriate for an island, there's a fabulous museum all about the sea! Right next to the marina, there's a great opportunity to learn all about the history of the seafaring lives of people from Sardinia!
If you want to cure your hangover, the best way to do it is to head to the Saint Catherine pond and salt farm nature walk. You can go for an easy, relaxing stroll along the waterfront and see some gorgeous sights!
For replication of what life on this stunning island used to be like, head to the Villaggio Ipogeo!
For a beautiful swim in clear, glistening waters, head to the Cala Grotta! Perfect for a relaxing day after a hectic night!
The nightlife on Sant' Antioco is just as lively as the day! The Aquarium Discoteca is a favourite among locals and La Favola is a huge, exciting club with outdoor areas and amazing garden spaces! Perfect for a wild night out!
Why not jump on the ferry to the neighbouring island of Isola di San Pietro? You can visit the gorgeous port town of Carloforte and up the east coast with some beautiful white sandy beaches.
#4 Sassari – Coolest Place to Stay in Sardinia
One of the best things about Sardinia is that it still has hidden areas which are brilliant if you're a traveller who wants to discover new and exciting things! Sassari is a fabulous city in the north with amazing archaeological surroundings.
With some incredible architecture and fantastic scenery – this is the coolest place to stay in Sardinia if you're interested in much more than sitting on the beach and stuffing your face with pasta, though, you can still do that too!!
Best Airbnb in Sassari: DAME
Want to stay in a rustic Italian building in the heart of a beautiful Sardinian city? Then this apartment is the best place to stay for you! Owned by a super host, you'll have all your needs catered for with a gorgeously modernised flat.
Situated on one of the liveliest squares in the city, you'll be just a stone's throw away from some great restaurants, bars and markets!
Surrounded by a lovely garden and with lovely furniture, this hostel is sociable and a great place to meet new people! There's a breakfast included, and each room has its own authentic Italian feel.
The staff are super friendly and are happy to give you any information you might need about the local area!
This hotel is very popular with visitors all year round as it offers a simple, yet comfortable stay with all the amenities you could need. There are complimentary breakfasts, a lovely restaurant and a terrace for you to enjoy a drink on in the evening!
Things to See and Do in Sassari:
Just to the west of the city of Sassari is Porto Torres, which is a beautiful town with all sorts of sights including the Basilica of San Gavino, the Catacombs of Tanca Borgona and the remains of an ancient Roman bridge!
Head east for a real spectacle: the largest Romanesque church in Sardinia and it's on a mountain top! It's called the Sat'Antioco di Bisarcio and it's truly stunning!
The buzzing central town square of Sassari is the Piazza d'Italia, where you'll find shops, restaurants and some brilliant Italian architecture!
For some archaeological education, head to the Museo Nazionale 'Giovanni Antonio Sanna', where you'll find some fascinating collections of historical artefacts.
For a bit of fresh air away from the bustling streets, why not take a stroll around the Giardini Pubblici? It has some lovely green spaces, as well as fountains and walkways!
Visit the beautiful church of Holy Trinity tucked away in the stunning Sardinian countryside.
#5 Olbia – Where to Stay in Sardinia for Families
Planning a family holiday can be stressful – there are so many people to entertain! But don't fret, we've done all the hard work for you there and found some great activities and accommodation to suit all the family!
Whether you're looking for a relaxing family holiday on the beach, an education getaway or a trip of a lifetime filled with adventures, Olbia has all of this to offer and more! This area of the island is more suited to a relaxing holiday if that's your kind of thing. But don't worry, it's easy to travel to other areas of Sardinia if you want a day in the city.
This stunning, contemporary apartment is perfect for all the family. Elegant, spacious and bright, you'll enjoy every minute you're staying here, from breakfast in the large kitchen/diner to snuggling up in the cosy bedrooms.
Sparkling clean and one of a kind, this is the best place to stay in Olbia!
Best Budget Hostel in Olbia: Ciro's House
Who doesn't want to stay in a bright pink house? This lovely villa is just a short walk from the centre of Olbia and is elegantly furnished to make your stay as comfortable as possible.
There's a lovely garden where you can sit back and relax with a drink, and you can access free Wi-Fi for the duration of your stay!
This hotel combines the modern with the traditional in a perfectly balanced way! Just a five-minute walk from some of Olbia's fascinating archaeological sites and museums, you can enjoy proximity to the centre of town without giving up on peace and quiet!
Breakfast is included to feed up the family before exploring Olbia and the restaurant on site serves up some brilliant dishes too!
Things to See and Do in Olbia:
For a bit of history, head to the Giant's grave of Coddu Vecchiu! It's an ancient archaeological site dating back to the Bronze age!
Just a walk along the seafront is fascinating enough in this beautiful Mediterranean town! There's a marina, a port and a few beaches dotted around too!
As a break for mum and dad and the chance to let the kids run wild, head to the Parco Fausto Noce. It's a lovely city-centre park with an amphitheatre, fields and ponds!
One of the best ways to see this gorgeous area of coastline is by boat. So, why not jump on the Unsula Felix, which offers you a Gulf of Olbia boat tour! Perfect for all the family, as long as you've got good sea legs!
A spectacular building lies in the shipyard at Olbia – it's an Archaeological museum! There are plenty of these to be found in Sardinia but this one specialises in all things to do with the sea, with Roman boats on display!
Here's what people usually ask us about the areas of Sardinia and where to stay.
ALWAYS sort out your backpacker insurance before your trip. There's plenty to choose from in that department, but a good place to start is Safety Wing.
They offer month-to-month payments, no lock-in contracts, and require absolutely no itineraries: that's the exact kind of insurance long-term travellers and digital nomads need.
SafetyWing is cheap, easy, and admin-free: just sign up lickety-split so you can get back to it!
Click the button below to learn more about SafetyWing's setup or read our insider review for the full tasty scoop.
With outstanding scenery, visible history and surrounded by the turquoise Mediterranean – Sardinia has so much to offer to travellers of all types! It comes as no surprise that Sardinia is the perfect place to visit for all ages!
Cagliari is the best place to stay in Sardinia for your first time. As the main city on the island, it's the best place to truly understand its history and culture! It's easy to navigate the whole island from here so you can still take advantage of the beaches and stunning landscapes whilst being close to amenities.
Sardinia's most luxurious hotel is the Pullman Timi Ama Sardegna. It offers luxury and comfort like nowhere else on the island and if you're here for a proper vacay then it's the ideal spot!
If you are travelling on a budget, then the best place to stay in Sardinia is B&B Casa Devoto. It still offers excellent service and comfort in a homely environment.
Have we missed anything? Let us know in the comments below! Otherwise, enjoy your travels!
Do you own an awesome hostel, hotel or apartment? Want to be featured on our list? Email [email protected] to find out how.
---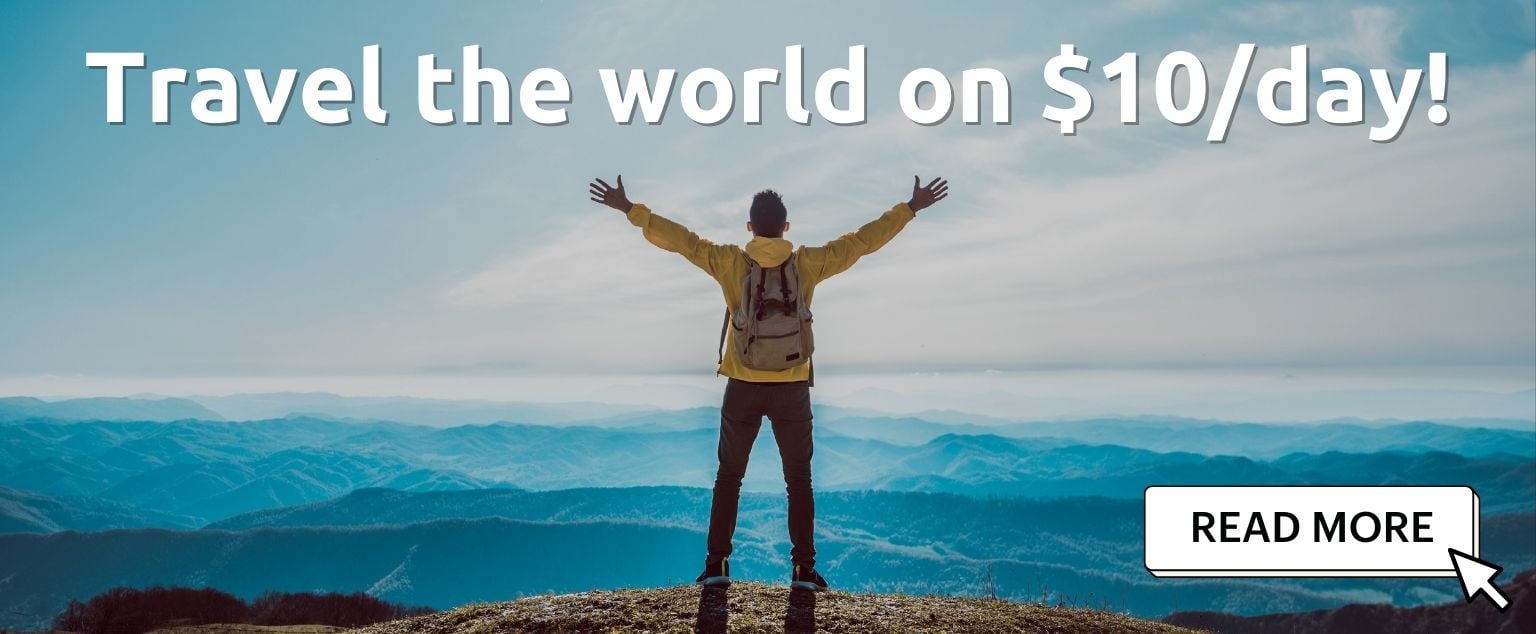 And for transparency's sake, please know that some of the links in our content are affiliate links. That means that if you book your accommodation, buy your gear, or sort your insurance through our link, we earn a small commission (at no extra cost to you). That said, we only link to the gear we trust and never recommend services we don't believe are up to scratch. Again, thank you!