Italy is single-handedly one of the most visited summer destinations along the Mediterranean Sea. It has everything you could wish for from a good holiday spot, from gorgeous seaside villages, friendly locals, second-to-none food, and incredible culture.
On top of all this, it's also home to some of the most exciting festivals in Europe. From regattas steeped in cultural tradition to head-banging music festivals, the festivals in Italy are on another level.
Cultural festivals make up a part of everyday life here, so much so that you can feel a festive mood in even the smallest towns. Many traditional festivals are based on religious, and historical events and locals celebrate to connect with each other and their wonderful land.
Most festivals are held during the summer months, with many overlapping between June and July. However, there are festivals celebrated throughout the year. No matter when you visit or what type of vacation in Italy you're after, there is an Italian festival perfect for you.
Festivals in Italy
To cater to all types of travelers, you'll find cultural, religious, and music festivals on this list. Some of these festivals are so incredible you might even want to plan your vacation dates around them.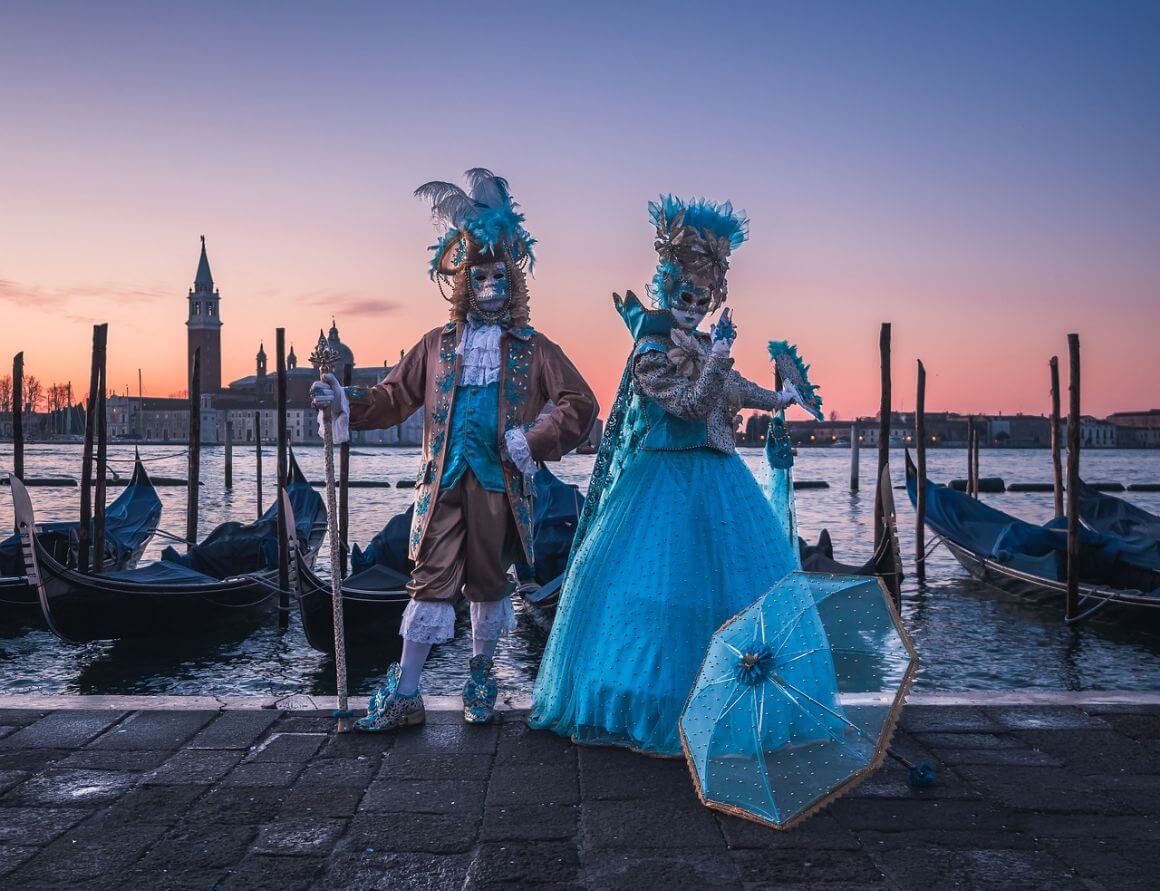 When: Feb / March
Where: Venice
If there's one Italian festival you should really try to attend at least once in your life, it's Carnevale in Venice. This vibrant festival brings an explosion of fun and color into the last few months of winter. Just like France celebrates Mardi Gras simultaneously, Carnevale is the final big celebration before the beginning of Lent on Ash Wednesday. Making this while backpacking Italy will be a major highlight!
The festival was declared a public celebration in 1296. Back then, attendees wore their most elaborate masks to celebrate together without revealing their social class, religion, or general identity. It was a day when everyone could enjoy life together as one community.
Although based on religion, Carnevale is celebrated by all cultures in an exciting parade of eating, drinking, and dancing. Today, it's one of the most important festivals in Italy.
The festival is celebrated everywhere throughout the country but is most exciting in Venice. The streets and canals become a parade packed with floats, bands, and dance groups parading in elaborate costumes.
You can attend public events throughout the festival like the Flight of the Angel, Festa Della Marie, and the water parade. However, the most intriguing events are the masked balls, which are not accessible without a ticket.
Tickets for masked balls range in price from €100 to €1000 – it's not cheap to party without an identity! An official calendar of events is published before the festival.
Where to Stay:
If you're interested in experiencing the extravaganza of Venice Carnavale, you could pretty much stay anywhere in the city and be close to the action. The whole place comes alive. Al Gazzettino is a luxurious hotel just a short walk from St Mark's Square.
Each year around mid-May, hundreds of thousands of tourists and locals flock to Venice to celebrate the Feast of the Ascension. During this festival, attendees relive the century-old history of the Serenissima Republic. Festa celebrates a gathering of Venetians paying homage to the city's history and its relationship with the sea.
This religious festival in Italy has changed shape over the last few hundred years. Now it is celebrated with a central water parade where traditional rowing boats sail around the city with the mayor and other important city dignitaries leading the pack.
The best way to experience this traditional festival is to watch the colorful boats participate in the water parade along the Grand Canal. The parade begins in the Basin of San Marco and travels towards S. Nicolo di Lido, where the 'wedding of the sea' is performed.
Following the performance, a sailor's prayer is said. Then a laurel wreath is placed in the sea to remember all those who have died in the ocean.
You don't need to be catholic or religious to enjoy this historical tradition in Venice!
Where to Stay:
For an elegant spot to rest your head, treat yourself to a stay at Hotel Carlton on the Grand Canal. You won't even have to leave the hotel to watch the parade!

Do You Want to Travel FOREVER??
Pop your email in below to get a FREE copy of 'How to Travel the World on $10 a Day!'.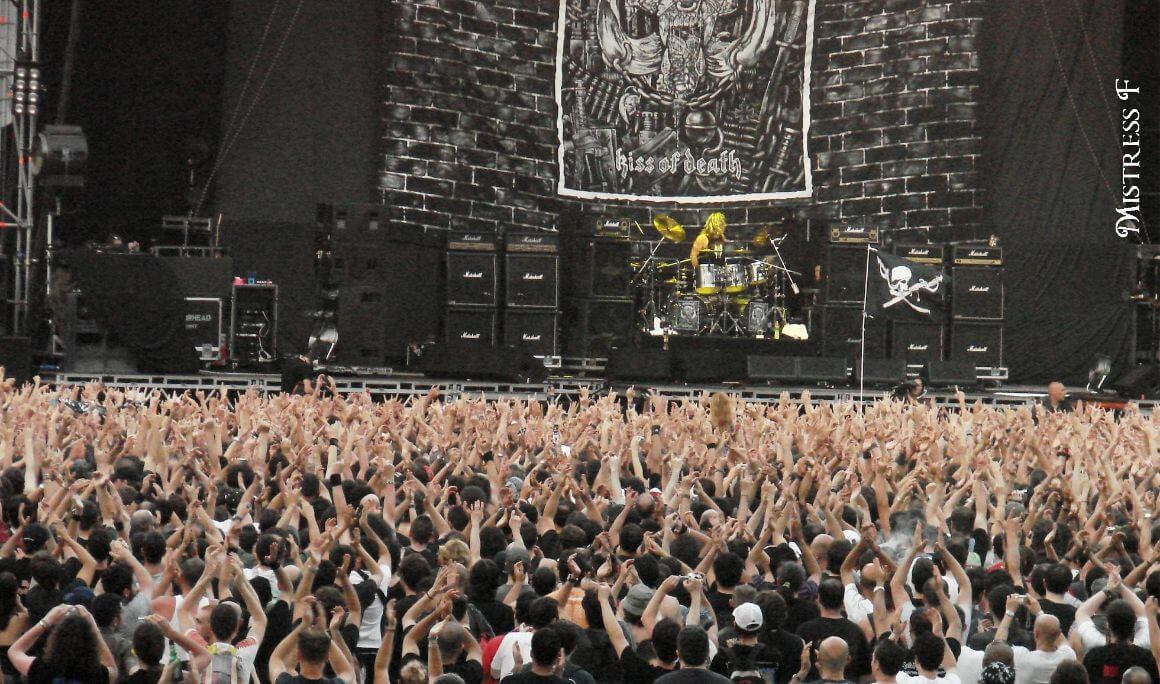 When: June / July
Where: Rome
Rock In Roma is one of the premier rock'n'roll music festivals in Italy. Unlike a traditional music festival format, the event is held for about a month between June and July, with different rock groups and bands performing on different days. This makes it easy to pick and choose which musical groups you want to see (and which you don't).
The event has hosted artists like Slash, The Chemical Brothers, Thirty Seconds to Mars, Radiohead, and Bruce Springsteen, with a quality line-up announced each year. So quality that about 370 thousand people attend the event yearly!
However, in recent years, the lineup has expanded to include R&B artists, rappers, and hip-hop stars, with Kendrick Lamar headlining the most recent festival.
The festival occurs at the Capannelle Racecourse in South Rome, between the city and Ciampino airport. There is a regional train that stops at Capannelle, making it super easy to get to from the inner city. So, I recommend staying in Rome and transiting to the venue on the day.
Tickets cost around €150. Try your luck with resale tickets, which can be less than half the price of a regular one!
Where to Stay:
This elegant apartment is located within walking distance of Termini, the central train station that will get you to and from this Italian festival. Its incredible city view doesn't hurt, either!
When: May / June
Where: Sicily
Who doesn't love a little spring fever? Well, Infiorata is a celebration of just that. Marking the beginning of spring in May and June, Infiorata is a collection of festivals where the streets are transformed into floral masterpieces.
Infiorata literally translates to 'decorated with flowers.'
Although they aren't the only festivals to celebrate the start of spring, they indeed take the cake when it comes to artistry and beauty. During these months, artists take to the streets with fresh flowers and petals and create incredible floral carpets.
Like most festivals in Italy, the event has a long-rooted history. In fact, it dates back to 1625, when the Pope at the time commissioned the first flower carpets in front of the Vatican.
Since then, famous artists and architects transformed the event by taking it across the streets of Rome, eventually spreading like wildfire across other small towns and cities (pun intended).
Although these floral masterpieces can be seen throughout the country around spring, the most notable place to experience this spring festival is in the baroque southeastern town of Noto in Sicily. This Mediterranean town comes alive with color every year on the third Sunday of May, with the main street closing for the entire weekend.
One of my favorite traditions of Infiorata is that the children are allowed to run through the flowers, to symbolize a renewal of life!
Not only is this festival a treat for all the senses, but it's also one of the most Instagram-worthy events in Europe.
Where to Stay:
The town of Noto is one of the most iconic places to attend the Sicily Infiorata Festival. There is SO much gorgeous accommodation in the area, and this rustic Tuscan cottage seems a great fit.
When: June
Where: Barzio, Northern Italy
Set in the breathtaking mountains of Northern Italy, just a hop and a skip away from the iconic Lake Como, Nameless Music Festival is one of the largest dance music festivals in Italy. Milan is the closest city to the festival, under 30 miles from the event site.
The festival brings a mix of local and international talent to the area and is known for playing a selection of electronic, dance, and techno music with a bit of hip-hop thrown in the mix. If you're familiar with Lost Frequency, Tiesto, Alesso, Armin van Buuren, Steve Aoki, and DJ Snake, this is the festival for you!
The event takes place over three days on the weekend during the balmy summer months of June. Make sure you buy your tickets well in advance, as they increase in price closer to the event! They range from between €100 and €130 for general admission and up to €230 for a VIP pass.
Like any big music festival, Nameless has a food court offering an incredible food selection. Enjoy a traditional Italian pizza between dance sessions, and you're set to go!
Where to Stay:
I recommend finding accommodation in the town of Como on Lake Como, which is just an hour away by train or a 40-minute drive from the event site. This modern loft overlooking the lake will exceed all your expectations.
Have you sorted your accommodation yet?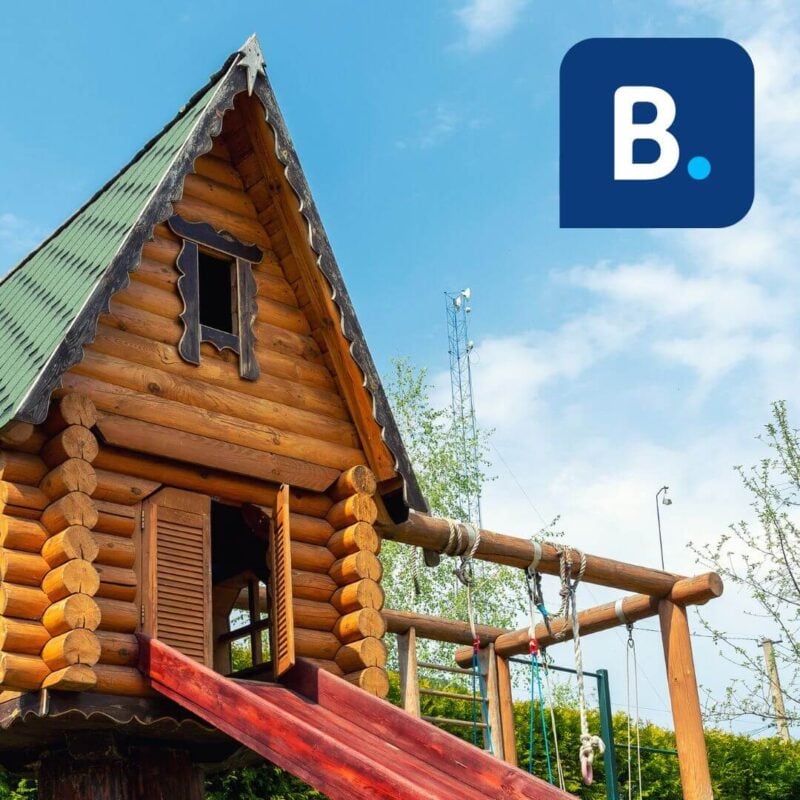 Get 15% OFF when you book through our link — and support the site you love so dearly 😉
Booking.com is quickly becoming our go-to for accommodation. From cheap hostels to stylish homestays and nice hotels, they've got it all!
View on Booking.com
Kappa FuturFestival was first conceptualized in 2008 to celebrate 100 years of Futurism. You heard right; this music festival in Italy is all about the future, with futuristic music, pyrotechnics, and set designs to be expected.
It started as a New Year's Eve party but has since evolved into one of Italy's most attended summer festivals, located in the Parco Dora in Turin. In fact, it's consistently been labeled as one of the top five European summer festivals, joining the ranks of some of the continent's most prestigious events – and that's saying a lot!
With a vast international reputation, a quarter of attendees come from overseas. Today, the festival is held over three days and attracts over 85 thousand attendees from over a hundred different countries!
General admission starts at €50 for a day pass and €106 for a weekend pass, while the VIP experience will set you back €139 for a day pass and €281 for a weekend pass.
Instead of camping, the festival has organized different levels of accommodation at local hotels in Turin. Accommodation ranges from three to five-star and includes shuttles between the hotels and the festival, a welcome kit, and breakfast.
Where to Stay:
If you'd instead book your own spot for the weekend, there are a bunch of affordable self-catering vacation rentals in Turin. This bright and comfortable apartment has been recently remodeled and is super spacious for four guests.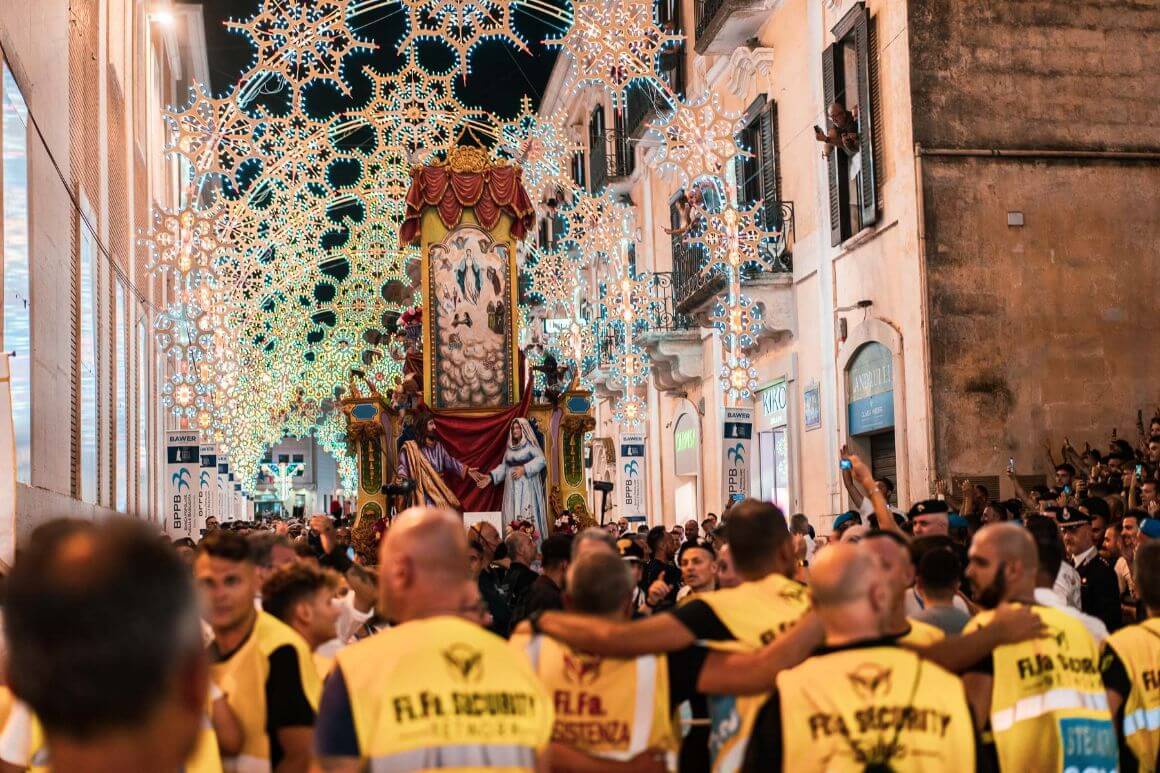 When: July
Where: Matera, Basilicata
Once a year, an impressive procession known as the Festa Della Madonna Bruna runs throughout the streets of Matera, past the historic cave dwellings, churches, and piazzas. Costumed men on horses (known as the knights of Santa Maria Della Bruna) parade the streets before the pinnacle of the event.
Are you ready to be surprised?
The Triumphal Chariot is an intricately designed and decorated float made out of paper mache and decorated by local artists. This impressive chariot takes a year to complete, slowly letting each layer of paper mache dry.
Unexpectedly, once the procession has had some time in the spotlight, the Italian youth in the audience pounce forward and violently pull the float apart, leaving it in scuffles. The entire event represents new ideas and rebirth while tearing apart the previous era's old, established, and authoritarian order.
Another legend says that if you can grab a piece of paper from the chariot, you will be blessed with good luck for the next year. You can imagine the absolute pandemonium around this float!
This celebration of new life ends with a succession of street parties and one of the country's most incredible fireworks displays.
Where to Stay:
This earthen home in Matera might be one of the most gorgeous places I've come across and can be rented for a super low price during the festival. You're bound to get the rest you need after scrounging your way into the crowd for a piece of the Triumphal Chariot.
Set along the picturesque coastline of Vasto in central Italy, Siren Festival is a cultural celebration of music, cinema, and sustainability. The Adriatic setting truly brings this event up a notch, being a cultural and historical hotspot and one of the fifty most beautiful beaches in Europe.
With sustainability as the undertone of this late summer celebration, the organizers of Siren Festival have the vision to raise awareness of climate change and positively impact future generations.
This is a super small event with only a few tickets on sale. However, it's the intimate nature of this event that makes it such a unique boutique experience. You can expect one-of-a-kind performances, tasty food and drink stores, and beachside camping spots.
The music part of the festival is set up like something out of a movie. Stages are nestled among historic ruins, atop cliffs overlooking the ocean, and on the pristine beaches of the Adriatic sea. The main stage is set in the Piazza del Popolo in the heart of the city.
This incredible mix of locations is curated to suit the artists who perform at the event, typically in the indie and alternative genres.
Tickets for this festival in Italy differ in price depending on the day and events you attend. You'll get special discounts and access to associated activities and food at the event if you purchase a three-day weekend pass.
Where to Stay:
You won't find a spot closer to the beach than this exquisite family home in Marina di Vasto. It's the perfect enclave if you're searching for a peaceful self-catering place to rent.
Is This the Best Daypack EVER???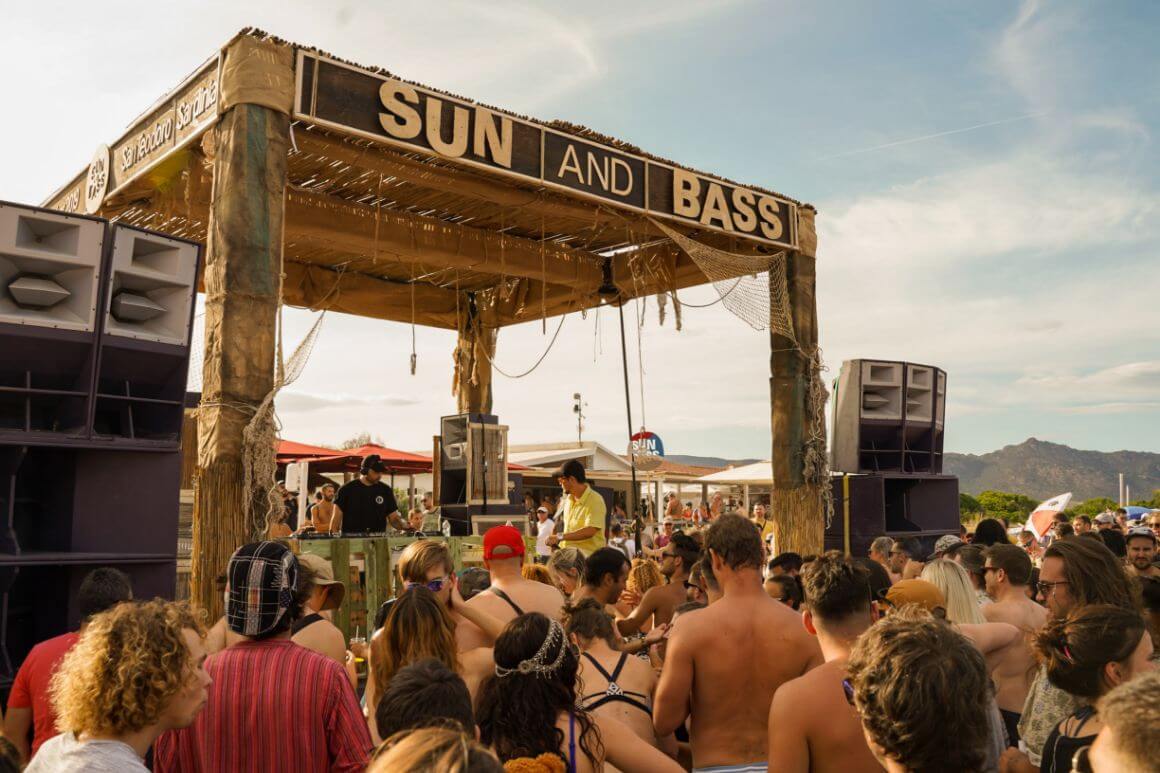 When: September
Where: Sardinia
Can you think of a better combination than a drum and bass festival on a Mediterranean island? SUNANDBASS has been running since 2003 on the quaint island of Sardinia. What started as a small beach party to celebrate two friends' love for the genre, the event grew by word of mouth to become one of Europe's premier drum and base events.
The event takes place over eight days in the fall months of September, where international and local drum and bass artists put on a world-class show. It's a full-on holiday, attracting drum and bass lovers for an entire week of festivities.
The festival prides itself on its friendly atmosphere and welcoming vibe, set against a backdrop of sunny beaches. There are a few main locations of the festival in San Teodoro, including the town center, Ambra Night, La Cinta Beach, and Bal Harbor. To make things even more exciting, there's even a secret location at this music festival in Italy.
You can expect the most well-known artists of the genre, as well as up-and-coming talent, to play all week long. Tickets sell fast, but if you miss out on one, you can attend one of the free concerts in the Piazza and at the beach to get a feel of the incredible musical vibe.
Unless you fly to the island, the best way to get to Sardinia from mainland Italy is via ferry from Civitavecchia to Olbia, which is a short drive to San Teodoro.
Where to Stay:
If you're looking to save cash, this exclusive apartment in San Teodoro is a gorgeous spot to get some rest between parties.
When: September
Where: Venice
What type of list of festivals would this be without a film festival thrown in the mix? The Venice Film Festival, organized by La Biennale Di Venezia, happens once a year for ten days in September. It's officially recognized by the International Federation of Film Producers Association, making it one of Europe's premier film showcasing events.
La Biennale Di Venezia is a collaboration of cultural events, including arts, music, dance, film, and theatre. Get your ball gowns ironed because this is the biggest festival in Italy for film fanatics.
The festival comes from a long line of history and will be celebrating its 80th anniversary in 2023. It's one of the world's most popular and fastest-growing film festivals.
Pass holders can pay between €30 and €50 and have access to special screenings, but there are also events that non-pass holders can attend. Even if you don't attend a screening or event, the whole city embodies an atmosphere of glitz and glam as the world's most famous actors and celebrities flock to the festival.
The festival comprises 21 feature-length films, each presented as world premiers at the event. The event is held on the island of Lido in Venice Lagoon in the historic Palazzo del Cinema on the Lungomare Marconi.
Where to Stay:
Suppose you're lucky enough to crack an invite to a few elite events. In that case, you might as well spoil yourself and experience the whole film-star experience by staying in the Hotel Excelsior Venice in Venice-Lido.
When: December
Where: Milan
To finish off our list with a festive BANG, Oh Bej! Oh Bej! is Milan's oldest (and most important) Christmas market. Its name directly translates to 'Oh Beautiful! Oh Beautiful!' Named after the cries of joy of the children who see the candies and toys at the market. And it truly is just that – beautiful.
This Italian festival is also locally known as the Saint Ambrose Fair because it's held from the 7th of December (the day of the Patron Saint of Milan, Ambrose) and lasts four days. The market has been held annually for five centuries, celebrated as Milan's winter season's opening.
As you wander through the wide alleyways in the market, you'll be greeted by wafting smells of roasted chestnuts, fresh panettone, and mulled wine. Most goods sold at the market are Christmas or winter delicacies and handcrafted decorations like toys, antiques, and souvenirs.
If you're looking for locally made Christmas decorations or a tasty authentic winter meal, you've come to the right place. There's something for every type of traveler and budget here, even if you just treat yourself to a traditional slice of panettone.
The venue has changed a few times over the years. However, it is usually held in the Piazza Castello in front of the Castello Sforzesco, where it attracts thousands of locals and tourists yearly.
Where to Stay:
Hotels are always a great bet when looking for accommodation in Milan; however, if you want some privacy (and something more budget-friendly), this bright and spacious condo right by the castle can be your home away from home.
Final Thoughts
Italians are big on celebrating and are known to enjoy their lives as much as possible. When planning a vacation to Italy, your trip will likely coincide with a few festivals.
Italy has year-round festivals celebrating culture, life, music, and religion. As a historically Christian country, many events here are based on faith. However, the most important festivals in Italy have been adapted to welcome all different nationalities and religions to celebrate together.
As a true winter fanatic, I would choose to attend the famous Oh Bej! Oh Bej! Christmas market in Milan. There's just something so magical about the Christmas season in Italy.
ALWAYS sort out your backpacker insurance before your trip. There's plenty to choose from in that department, but a good place to start is Safety Wing.
They offer month-to-month payments, no lock-in contracts, and require absolutely no itineraries: that's the exact kind of insurance long-term travellers and digital nomads need.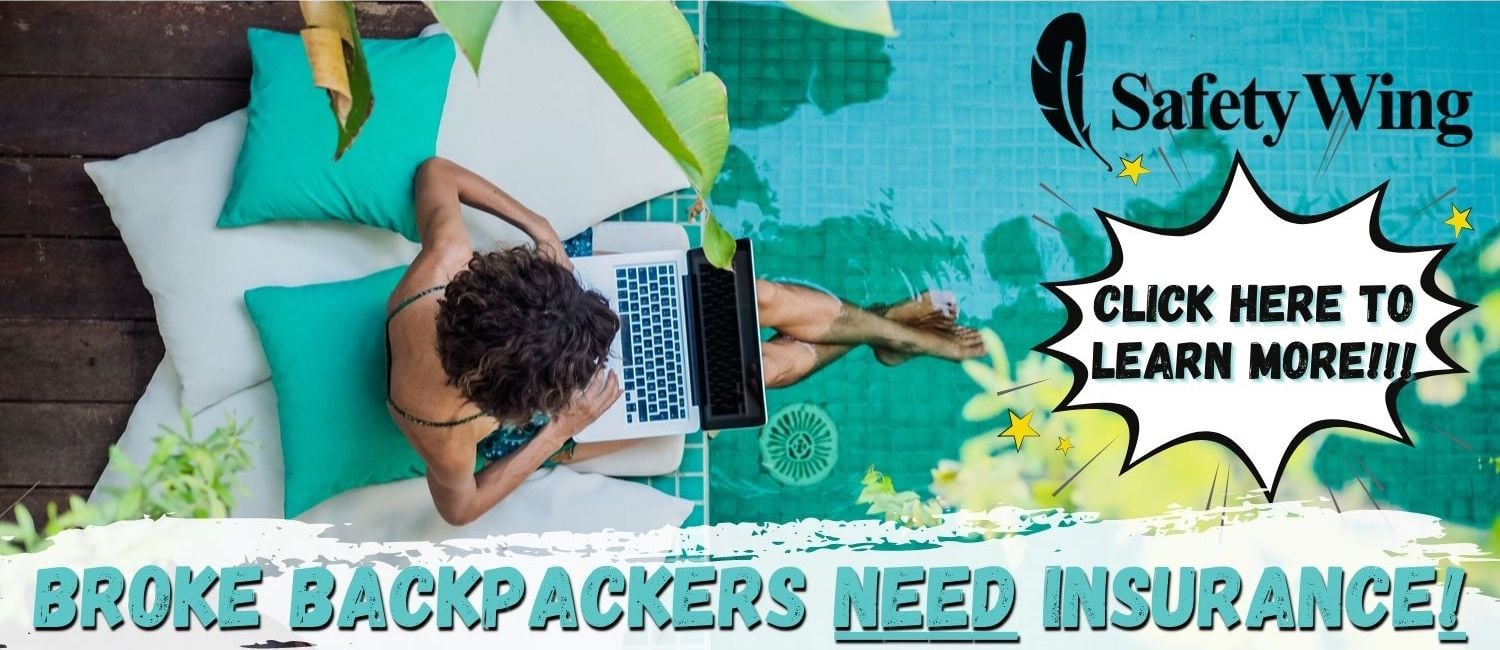 SafetyWing is cheap, easy, and admin-free: just sign up lickety-split so you can get back to it!
Click the button below to learn more about SafetyWing's setup or read our insider review for the full tasty scoop.
---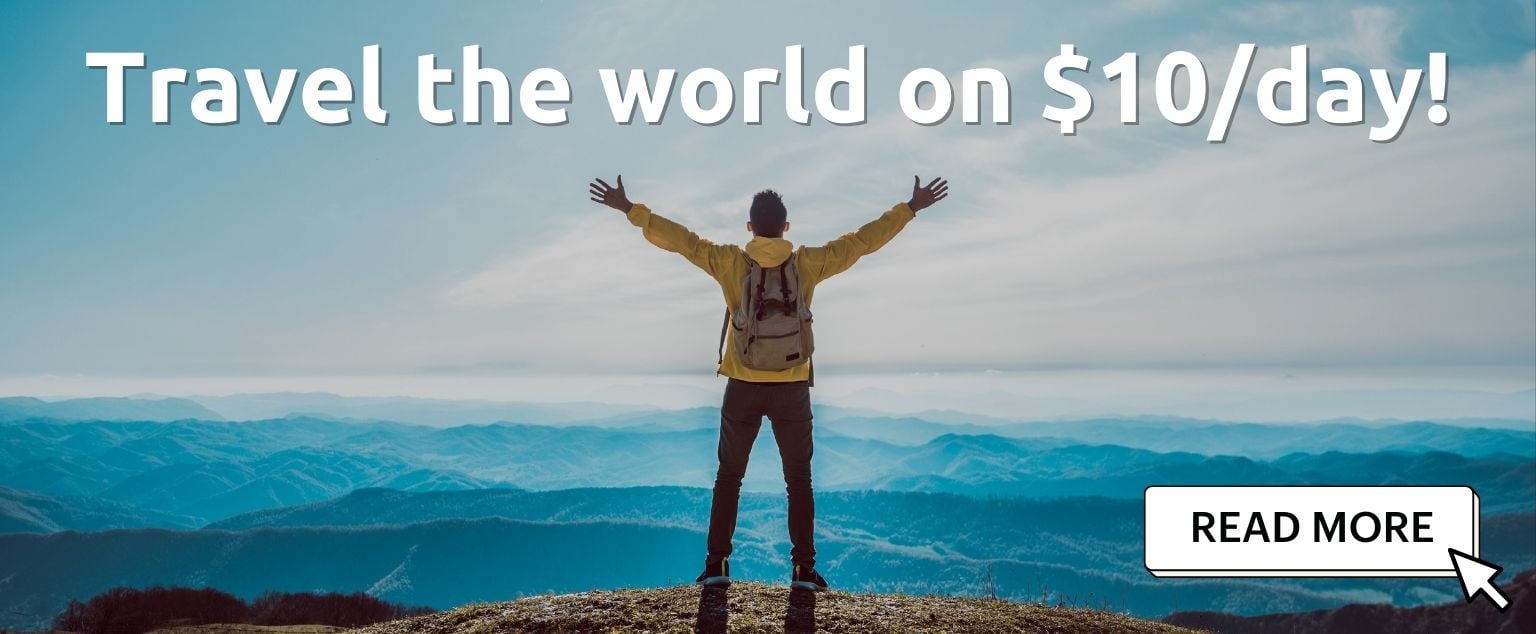 And for transparency's sake, please know that some of the links in our content are affiliate links. That means that if you book your accommodation, buy your gear, or sort your insurance through our link, we earn a small commission (at no extra cost to you). That said, we only link to the gear we trust and never recommend services we don't believe are up to scratch. Again, thank you!