Munich is a city that wears many hats. It's famous for its incredible architecture, diverse art, football team, and, of course, Oktoberfest.
As it's such a popular destination, Munich is also full of places to stay. It's also quite an expensive destination, with prices soaring during Oktoberfest. That being said, the pricetags shouldn't put you off! Munich is an expansive destination that should feature on every backpacker's bucket list.
To help you figure out exactly where to stay in Munich, I've done the research and found the five best neighborhoods. I've also included the top activity and accommodation picks in each area so you know exactly what you're getting.
Whether you're backpacking on a shoestring budget, planning a family vacation, searching for a luxury hotel  or anything in between, I've got you covered.
Brezel up!
Let's dive in.
Looking for a specific place to stay? Perhaps one of the epic Munich hostels or maybe something more elegant?
These are our highest recommendations for places to stay in Munich.
Whether you're deciding where to stay in Munich for Oktoberfest, one of the most famous festivals in the world, or are looking for somewhere that's cozy and private, check out this stunning studio. It's pet-friendly and has everything you need for a comfortable stay, including a full kitchen and wifi. Situated just in Isarvorstadt, it's got a prime location for exploring the city.
Wombats City is our top choice for where to stay in Munich on a budget. It's centrally located and just a short walk from Old Town – so you can explore the city with ease. You'll be well connected to public transit, restaurants, and bars.
Best of all, this fun and funky hostel has a great social atmosphere, laundry facilities, and relaxing hammocks. It's our favourite hostel in Munich, and is ideally situated within walking distnace to Oktoberfest grounds.
A convenient location, fabulous décor, and spacious rooms are just a few of the reasons Hotel Blauer Bock is our top pick for where to stay in Munich. This modern centrally located hotel has a coffee bar, bike rentals, and spacious rooms. There's also a great on-site restaurant and a stylish lounge bar.
The Ibis Munich City North is a great base for exploring Schwabing, our pick for one of the coolest areas in Munich. With a terrace, bar, and on-site restaurant, you'll be comfortable no matter how long you stay.
The hotel is a short walk from the Alte Heide Station, and close to Englischer Garten.
As the largest and capital city in Bavaria, a lot of people consider it one of the coolest destinations in Europe.
From historic landmarks to cultural hotspots, Munich offers a multitude of experiences to satisfy every traveler's interests. Whether you're exploring the vibrant neighborhoods, indulging in the local cuisine, or immersing yourself in the city's rich history, Munich is a captivating destination that will leave you with lasting memories.
Altstadt is the historic and geographic heart of Munich. A pedestrianised zone, Altstadt is where you'll find the majority of Munich's tourist attractions, including Marienplatz, as well as shopping and great restaurants.
To the north, you have the district of Maxvorstadt. Considered the city center of cultural attractions of Munich, here you'll find a great variety of museums and art galleries. It has a lively and vibrant student population and is home to Munich's best nightlife scene.
Right next door is Isavorstadt, our top pick for where to stay in Munich on a budget. It has slightly cheaper accommodation options but is still close to central Munich, so worry less about where you're sleeping and more about where the next stein is coming from.
Schwabing is an exciting and eclectic neighbourhood. It's full of quirky bars and coffee shops, as well as various cultural attractions.
Across the Iskar River are Haidhausen and East Munich. These two areas are amongst the oldest in the city. They have stunning architecture and a plethora of thriving restaurants and family-friendly attractions.
Visiting Munich also means getting the chance to be a part of the famous annual German festival Oktoberfest, whose beer tents and steins attract thousands of revellers from all over the world.
Still not sure where to stay in Munich? Don't worry, I've got you covered.
Munich is one of the most beautiful cities in Germany and attracts a lot of people every year to visit the Bavarian capital. But is Munich expensive to t
Now, let's take a look in more detail at the five best areas in Munich. Each is a little different than the last, so be sure to check out which is right for you!
1. Altstadt – Where to Stay in Munich for your First Visit
Altstadt is the historic city center of Munich. It's made up of charming cobblestone streets and expansive medieval squares. This area of Munich is home to the city's most famous and recognizable tourist attractions and landmarks, making it the best place to stay in Munich for the first time.
Culture vultures who want to check Munich's top attractions off their list will love exploring Altstadt. Tucked around every corner are iconic sights and architectural gems, including the Altes and Neues Rathaus, Hofgarten, and the State Chancellery.
This stunning apartment in Munich is suitable for three guests and was recently refurbished. It's filled with natural light and features top-style amenities, including a full sound system and high-speed internet. Numerous top cultural attractions are an easy walk away, and public transport is easy to reach if you want to travel further afield.
Situated just outside Altstadt, Smart Stay Hotel provides affordable and comfortable living no matter how long you stay. Breakfast is provided for a surcharge so you can fuel up each morning before a day of exploring.
This hotel is one of the best places to stay in Munich, thanks to its convenient and central location, wonderful rooms, and excellent amenities. Guests can enjoy a lounge, a coffee bar, and an on-site restaurant. They also offer a bike rental, so you can explore the city with ease.
Hotel ADRIA Munchen is conveniently located in the city center. It is close to great shopping, delicious restaurants, and Munerrewich's exciting nightlife scene. Each room is stylishly decorated and features cable/satellite TV, a private bathroom, and a minibar. There's even an on-site golf course!
Things to See and Do in Altstadt:
Admire the details of the Altes Rathaus, Old Town Hall, Munich's old city hall that was originally built in 1474 and rebuilt following World War II.
Browse the shops and stalls of Viktualienmarkt, a large open-air market.
Dance the night away at Frauen 26, one of Munich's best-kept secrets.
Enjoy great beer and traditional German food at the Marienplatz.
Grab a drink and spend an afternoon people watching at Hofbräuhaus, one of the most famous brewpubs in Munich.
See antiques and armour, artefacts and more from the Middle Ages through the early-20th-century at the Bayerisches Nationalmuseum.
Visit the Neues Rathaus, the New Town Hall, and let the magical figures of the Glockenspiel entertain you with their musical show.
2. Isavorstadt – Where to Stay in Munich on a Budget
Isavorstadt is a lively and vibrant neighborhood in Munich's second district. Just outside of Altstadt, and therefore close to central Munich, Isavorstadt is centrally located with a great variety of bars, clubs, and pubs, yet a much more affordable option than Altstadt. This makes it our top pick for those backpacking Germany on a budget.
One of the hippest districts in the city, Isavorstadt is very popular amongst Munich's younger population who like to gather to enjoy craft beer, good cocktails, and a night on the town.
But there's more to Isavorstadt than just beer. This south-central neighbourhood is also popular for its world-renowned museums, cultural institutions, incredible restaurants, and some of the best views in the city.
This stylish studio provides a private and luxurious retreat that doesn't cost an arm and a leg! With a luxury hotel vibe, it's ideally located to visit the Oktoberfest, but also provides a gateway into the less touristy side of the city. The studio has all the creature comforts of home, like a full kitchen, wifi, and air conditioning.
Wombats City is a fun and funky hostel – and our top choice for where to stay in Isavorstadt. With its central location and a short walk from Altstadt, this hostel is also close to public transit so you can visit the rest of Munich with ease.
It is no coincidence, then, that it is considered one of the best hostels in Germany.
It has a great social atmosphere and guests will love relaxing in hammocks in the glass-roofed terrace. If you are visiting Munich for Oktoberfest, this is the perfect base for backpackers and social travelers looking to meet people to enjoy the festival with.
At the mk hotel, visitors can enjoy stylish accommodation in the heart of Munich. While just outside of the city centre, the hotel is close to Munich's Hauptbahnhof and is walking distance to top attractions. Back at the hotel, there's a restaurant, bar, and room service available.
Best Hotel in Isavorstadt: Hotel Stachus
The comfortable rooms at the Stachus combine contemporary design with comfortable furnishings. A buffet breakfast is provided (for an extra cost), so you can fuel up before a day of exploring. The hotel is situated within walking distance from top attractions including the Hofbräuhaus, and the Munich central train station is just five minutes away.
Things to See and Do in Isavorstadt:
Enjoy a cold beer and a traditional currywurst at Bergwolf.
Grab a seat at the Bavariapark beer garden, a 1500 seat pub that's always bursting with activity and life.
Stand in awe of St. Paul's Church, the second largest church in Munich whose bell tower stands nearly 100 meters tall. Climb to the top of the tower for an incredible view over Munich to the Alps.
Travelling in late-September? Grab a pint and join the party at Oktoberfest, the world's largest beer festival.
Try traditional German food with a modern twist at Roecklplatz.
Visit the Deutsches Museum and explore one of Europe's best science and technology exhibitions.
Visit the famous Paulaner brewery and enjoy a pint (or two) at its fantastic beer garden.
3. Maxvorstadt – Where to Stay in Munich for Nightlife
Located between the city center and the suburbs, Maxvorstadt is a hub for Munich's arts scene. It's home to a wealth of museums and art galleries, as well as universities and cultural institutions. Tourists and locals flock to this area throughout the day and night to enjoy its fantastic displays, excellent restaurants, and world-class exhibitions.
Because of Maxvorstadt's high volume of students and young people, it's also one of the best places to stay if partying is high on your Munich itinerary. From rock clubs and quiet pubs to exciting eateries and all-night dance parties, this area of the city is where you'll find a variety of things to do at night, everything within walking distance, no matter who you are.
Looking for the best places to drink beer in Munich? Check this post!
Situated close to museums, public transit, great restaurants, and numerous attractions, it allows visitors to fully experience all that Munich has to offer. Additionally, the presence of a private backyard provides a delightful outdoor space for relaxation.
Comfortable, spacious, and packed with amenities – the 4You Hostel is one of our top picks for where to stay in Maxvorstadt and one of our favourite hostels in Munich.
It has private and shared accommodations, and each bed has its own reading light and locker. A delicious continental breakfast buffet is also provided.
Just a ten-minute walk from Munich central train station, you won't find a better located hotel in Maxvorstadt.
This charming three-star hotel features 120 recently refurbished rooms each equipped with cable/satellite TV, private bathrooms, and comfortable beds. The hotel offers a laundry service, airport transfers, and a daily breakfast buffet.
I also love their in-house Italian restaurant, and there is a wide choice of eating options in the surrounding area.
Enjoy modern accommodation at the heart of Maxvorstadt at the Hotel Erzgiesserei Europe. Situated within walking distance of public transport, this hotel is well-connected to the rest of the city.
Each room comes with slippers, a flat-screen TV, and free wifi. There's also a splendid breakfast buffet.
Things to See and Do in Maxvorstadt:
Dance until dawn at Bob Beaman, one of the best clubs in the city.
Dine on delicious fare at Electric Elephant, a minimalistic restaurant that pumps techno music.
Drink beer and meet new people at the ultra-hip and modern FOX.
Enjoy cheap food, good beer and a welcoming local atmosphere at the traditional Bavarian restaurant Alter Simpl.
Sample local beers and dishes at Alter Ofen, a Maxvorstadt institution.
Visit the Augustiner Keller beer garden, one of the landmarks of Munich.
See brilliant works of art by great European masters at the Alte Pinakothek.
Sit back, relax, and take in a film at Cinema, a fantastic theatre that screens original versions of English language films.
Take a tour of the Lowenbrau brewery and enjoy a few pints at this historic institution that dates all the way back to the late-14th century!
4. Schwabing – Coolest Place to Stay in Munich
Schwabing is one of the most eclectic places to stay in Munich. It's the artistic quarter as well as its wealthiest and most desirable district, and this contrast makes Schwabing quite unique.
Located north of the city center, Schwabing is a magnet for tourists and locals alike. It's home to a great variety of chic boutique and local designers, innovative restaurants, cozy cafes, and trendy bars and clubs. You'll also find world-class museums and one-of-a-kind art installations.
One of Schwabing's most famous attractions is the Englischer Garten. A massive urban green space, the Englischer Garten spans more than 900 acres and has intricate temples, charming teahouses, and lush verdant lawn.
Enjoy a comfortable stay in this high-end apartment with a roof-top terrace in a central area of Munich. The tram stop right in front of the building takes you to the very city center of Munich, so you can easily explore the city. If you wish to exclusively book the entire apartment for 4 or more people, you can contact the owner directly and discuss prices.
The Meininger sits just north of Schwabing-West and provides some of the best budget accommodation in Munich! The rooms and facilities are clean and modern, and free wifi is available throughout. After a day of exploring, there's an outdoor terrace, bar, and games room to wind down in.
The Steigenberger Hotel Munich is a stylish and modern hotel – and our top choice for where to stay in Schwabing. It's got four stars and is well-connected to restaurants, bars, clubs, and shopping. Onsite, the hotel features a stylish bistro, comfortable lounge bar, and a relaxing library.
Cute and convenient, the Ibis Munich City North is a great base for your time in Schwabing. Bars, eateries and shops are close by. The hotel has a terrace, bar, and an onsite restaurant. Rooms have comfortable beds, private bathrooms, and satellite TV. It's a good choice if you're searching for budget hotels.
Things to See and Do in Schwabing:
Dance to the best hip-hop and RnB at Deluxe Munich.
Dig your teeth into fresh and delicious Greek food at the very hip and popular Cavos Taverna.
Enjoy pints in the sun at Aumeister, one of Munich's best beer gardens. You'll find it at the north end of Englischer Garden.
Pack a picnic and enjoy an afternoon on the lawns of the stunning Englischer Garten.
Party all night long in a former power plant at infamous club Freiheiz.
Rent a bike and cruise along the trails that weave throughout this gorgeous neighbourhood.
Sample dishes from one of Germany's best chefs at Tantris. The prices are high, but the experience is worth it.
Shop until you drop on Leopoldstrasse, one of Munich's main boulevards, which is home to everything from high-end designers to high street fashions.
5. Haidhausen – Best Area in Munich for Families
Haidhausen is a downtown neighbourhood located across the river from Altstadt. Its history dates back more than 1,200 years to when Haidhausen was once one of the poorest districts of the city.
Today, Haidhausen is a popular and thriving residential area. Thanks to its stunning architecture, lush landscapes, and close connection to the city centre, Haidhausen is our top choice for where to stay in Munich for families.
Haidhausen is packed with activities and attractions that will excite and entertain all members of the family. From skate parks and cinemas to climbing walls and parks, there's plenty to see and do in this part of the city. One of Haidhausen's main attractions is its beautiful riverbanks, which are perfect for relaxing and enjoying a stunning sunset after a long day of sightseeing.
Nestled within a historic house, this apartment offers a separate entrance at ground level and a tranquil setting in a green inner yard. The entrance area features a small kitchenette equipped with a fridge and a cooking plate. The apartment boasts a spacious french bed. Additionally, there is a bakery conveniently located right next to the apartment, and a dedicated workspace is provided for work or study purposes.
Modern and cosy, this Haidhausen hostel is perfect for families visiting Munich. A short metro ride from the city centre, it is close to restaurants, parks, and Munich's best landmarks.
This hostel has a delicious all-you-can-eat breakfast buffet, free wifi, and three spacious common rooms. There is also a bistro and vending machines.
Best Hotel in Haidhausen: Mariahilf
Mariahilf is a charming and quaint three-star hotel located in Munich's Haidhausen district. Is close to the Deutsches Museum, as well as bars, restaurants, and parks.
Its comfortable rooms are spacious and perfect for families. Enjoy a range of modern amenities and comfortable features.
Amongst the best budget hotels, this three-star hotel is classic, clean and comfortable. Situated in Haidhausen, it is close to the Englischer Garten, which is a fantastic place to hang with family and friends. Rooms are comfortable and modern, and a lavish breakfast is provided to fuel you up for a day of exploring.
Things to See and Do in Haidhausen:
Learn about space, planets, the universe and beyond at the Bavarian Public Observatory Munich. For an incredible view, visit the 300 square meter observation platform and peer through the telescopes.
Enjoy a peaceful and relaxing day at Maximiliansanlagen, a gorgeous park that runs along the river.
Test your skills and race to the top at Boulderwelt Munchen Ost, a climbing wall suitable for all ages and levels.
Run, jump, laugh and play at Kulti-Kids, a massive indoor and outdoor adventure park.
Dine on everything from pizza to pasta at Gast. An open concept kitchen, kids will be mesmerized by the action as they watch their food being prepared.
Here's what people usually ask us about the areas of Munich and where to stay.
Don't Forget Travel Insurance for Munich
Have you ever thought about travel insurance? Well, now you have. Even if Germany has one of the best healthcare systems in the world, you should never travel without one.
ALWAYS sort out your backpacker insurance before your trip. There's plenty to choose from in that department, but a good place to start is Safety Wing.
They offer month-to-month payments, no lock-in contracts, and require absolutely no itineraries: that's the exact kind of insurance long-term travellers and digital nomads need.
SafetyWing is cheap, easy, and admin-free: just sign up lickety-split so you can get back to it!
Click the button below to learn more about SafetyWing's setup or read our insider review for the full tasty scoop.
Munich, this southern German city is bursting with history, culture, cuisine, and fun! Moreover, it's a relatively rich city, meaning curated art, architecture, green parks, and clean streets are always at your fingertips.
Whether you're a culture vulture, a history buff, a party animal visiting the Oktoberfest, or anything in between, there's something for everyone in Munich!
If you're visiting Munich and you're still not sure where to stay, you can't go wrong in Altstadt! It's a microcosm of everything on offer in the city center, it is well-connected to the rest of the neighbourhoods in this guide.
For a budget option, check out Wombats City Hostel Munich for its excellent social atmosphere and central location.
For something more upmarket, Hotel Blauer Bock is our favorite hotel in the city. It's got a central location, modern décor, and a very reasonable price point.
Have I missed anything? Let us know in the comments below!
Do you own an awesome hostel, hotel or apartment? Want to be featured in our list? Email [email protected] to find out how.
---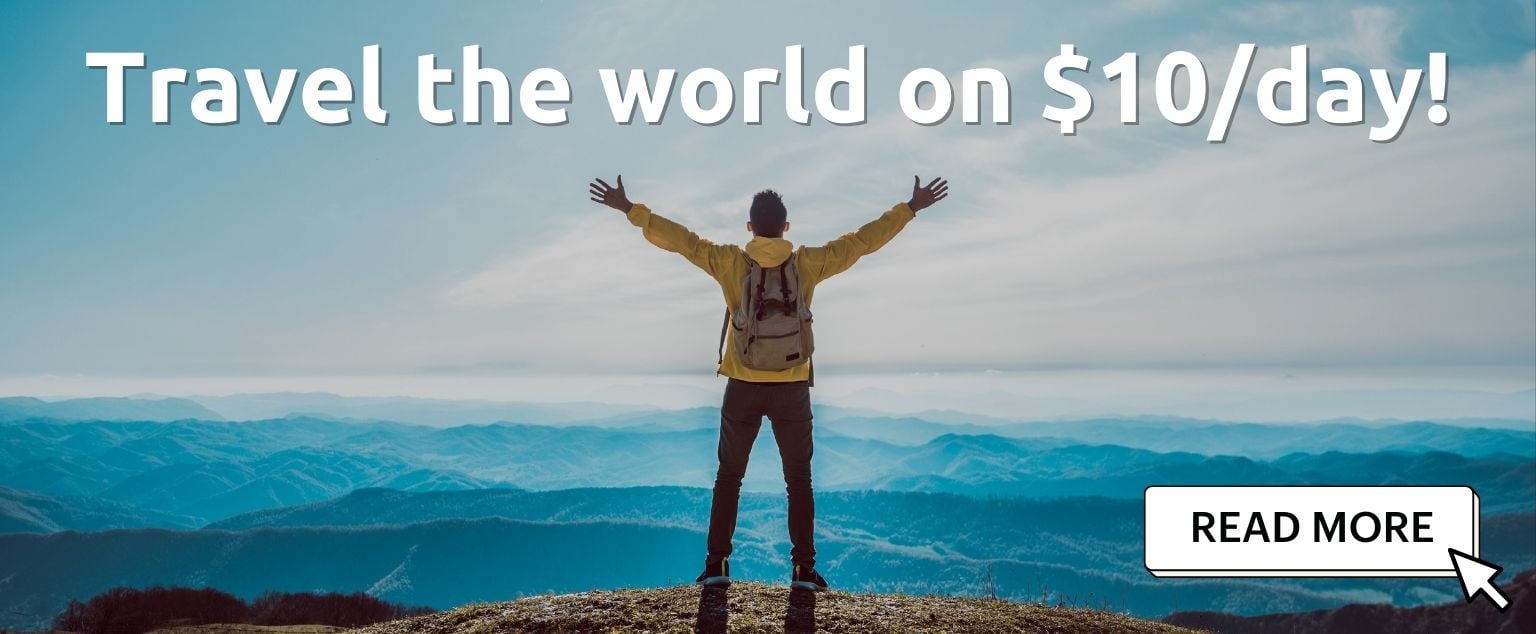 And for transparency's sake, please know that some of the links in our content are affiliate links. That means that if you book your accommodation, buy your gear, or sort your insurance through our link, we earn a small commission (at no extra cost to you). That said, we only link to the gear we trust and never recommend services we don't believe are up to scratch. Again, thank you!
Updated July 2023