The city of Munich is one of Germany's most popular tourist destinations. For a start, it's the Baverian Capital and as such, it attracts thousands of visitors each year for the famous Oktoberfest.
However, outside of Bavarian beer culture, the city offers a rich history, stunning architecture, and a wealth of museums, galleries, and monuments to check out.
And it isn't just the city center that's bursting with attractions. The city is surrounded by beautiful Bavarian countryside, dotted with picturesque mountains, fairytale castles, and adorable villages.
If you're planning a visit to the city, you'll be pleased to know you'll never be short of things to do in Munich. In fact, it can be overwhelming.
Figuring out where to start and what to include in your sightseeing adventures requires some planning, so to help you out, I've put together this list of the best attractions in Munich to help make planning easier for you.
The guide covers all the popular must-see Munich attractions and some lesser-known hidden gems. Let's take a look!

Unlock Our GREATEST Travel Secrets!
Sign up for our newsletter and get the best travel tips delivered right to your inbox.
The Top Things to Do in Munich
Below, you'll find a table featuring some of my favorite things to do in Munich. This list includes some of the most popular attractions and some hidden gems which should not be missed from your Munich itinerary.
Top Thing To Do in Munich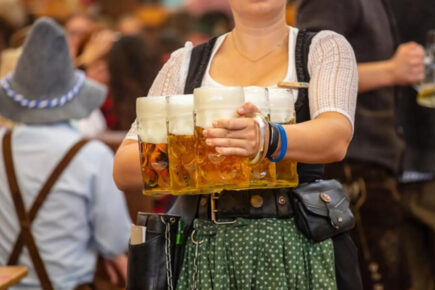 Top Thing To Do in Munich
Live your Oktoberfest dreams
Oktoberfest is arguably one of Munich's top attractions, drawing visitors worldwide to eat, drink, and be merry.
Best Day Trip from Munich
Best Day Trip from Munich
See fairytale castles at Neuschwanstein and Linderhof
One of the best day trips from Munich is a trip through the postcard-perfect Bavarian countryside to see the picturesque castles of Neuschwanstein and Linderhof.
Unique Things to Do in Munich
Unique Things to Do in Munich
Embark on a wine tasting tour
While Bavaria is primarily known for its beer, but it's also a top wine destination. Explore this side of Munich on an exclusive wine tasting tour.
Things to do in Munich this Weekend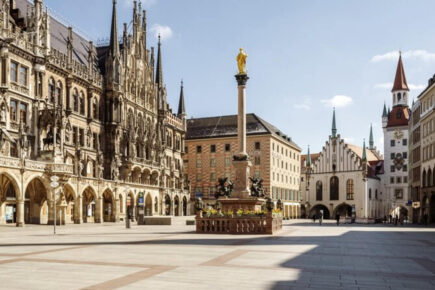 Things to do in Munich this Weekend
Explore Old Town Munich
Munich's rich history is well preserved and best experienced by visiting the top churches, of which the city has many.
Things to Do in Munich when it Rains
Things to Do in Munich when it Rains
Browse the fascinating exhibits at the Deutsches Museum
The Deutsches Museum is the world's largest technology museum, detailing the history of science and technology in over 17,000 exhibits.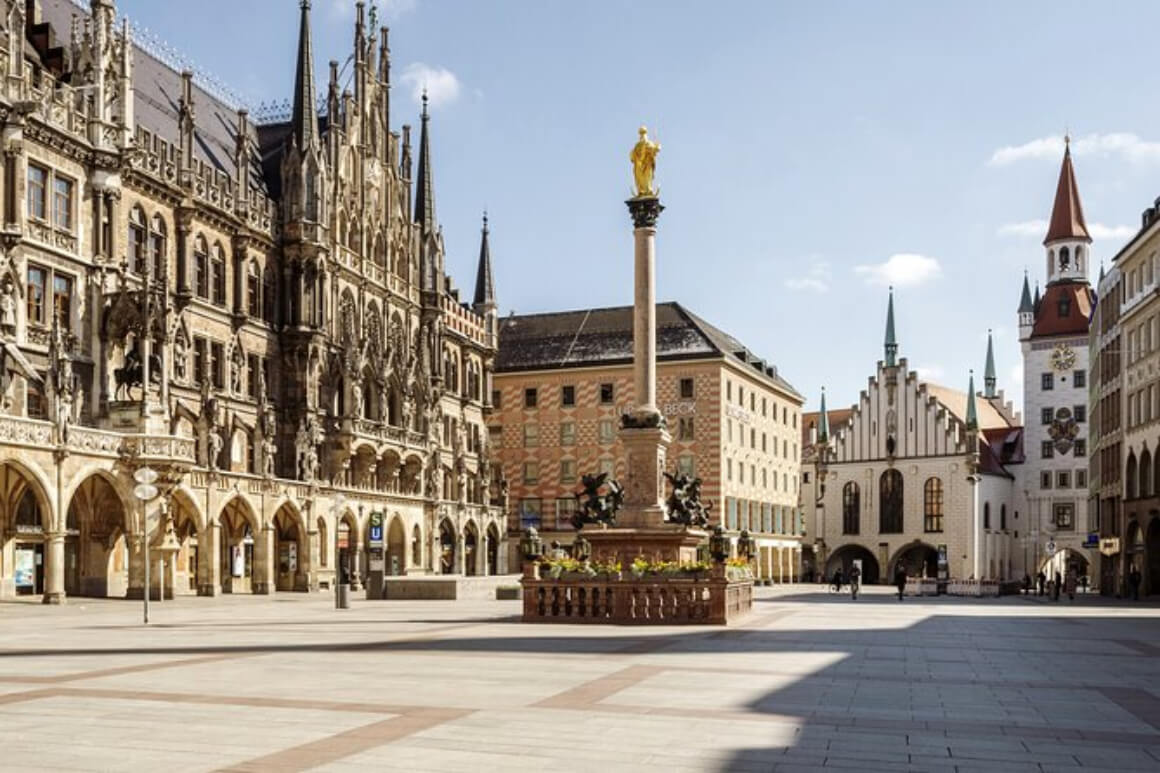 Munich's rich history is best experienced by visiting the well-preserved ancient churches, of which the city has many. These beautiful and ornate churches are best explored in the company of a trained guide who can delve into the city's expansive history.
Visit St. Peter's Church, Frauenkirche Cathedral, the elaborate and sumptuous Asamkirche, St Micheal's, and the Theatine Church to see centuries of sacred art and architecture. If you've got around 4 hours at your disposal, this tour is undoubtedly one of the top things to do in Munich.
Entrance: $162.91
Hours: Tour times vary
Address: 22 Marienplatz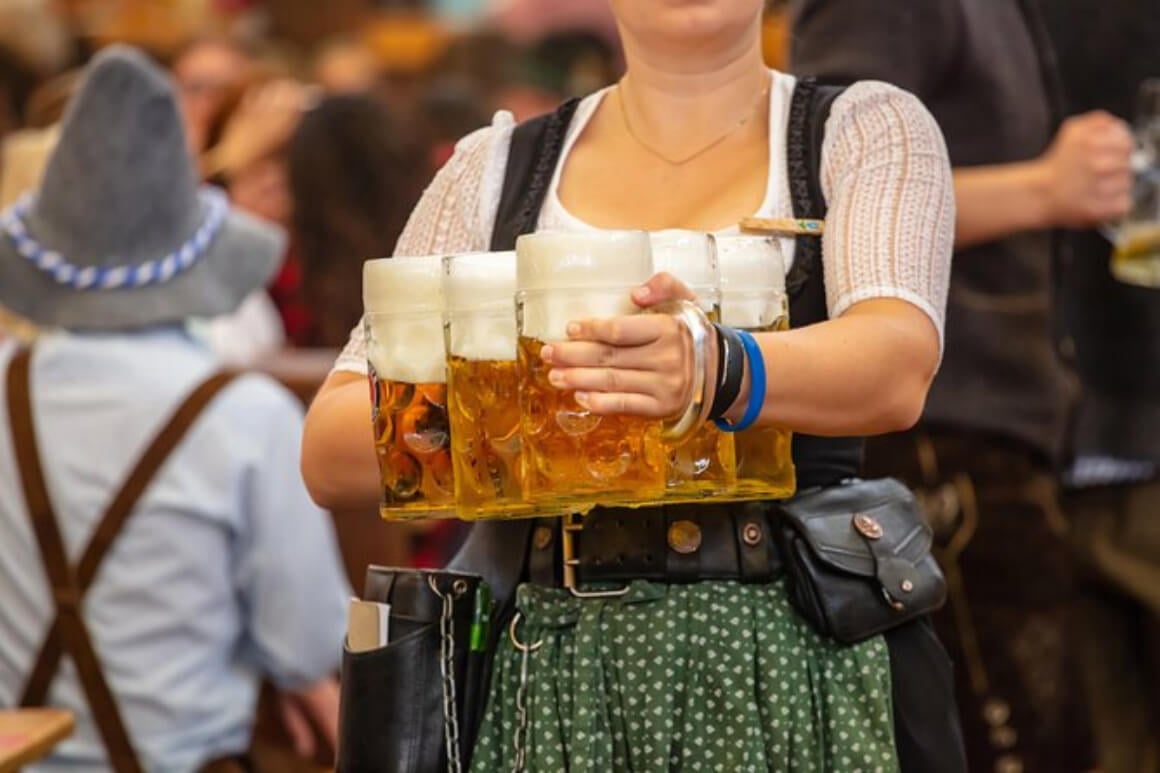 Oktoberfest is arguably the most major Munich attraction and the most well-known festival in Germany, drawing visitors worldwide to eat, drink, and be merry.
One way to ensure you get the absolute most out of your Oktoberfest experience is to on a walking tour that takes you past the oldest monuments as well as educate you about the city's brewing culture. You'll get to discover the history of this 200-year-old festival with a guaranteed reserved table on the festival grounds, including food and drink.
The famous festival is one of the reasons we've rated it as a top destination to visit in September … yeah we know, but Oktoberfest is in September!
Things can get chaotic with the number of people so reserving a table is highly recommended.
Entrance: $181.70
Hours: Tour times vary
Address: 8 Marienplatz
3. Stroll Through the Englisher Garten
On a sunny day, one of the best things to do in Munich is head to the renowned Englisher Garten (English Garden). This is essentially Munich's answer to Central Park – but bigger.
At 370 hectares, this sprawling park encompasses rolling lawns, groves of trees, waterways, and a glittering lake.
Make sure you head to the Monopteros – a temple structure – where you can enjoy panoramic views over the city. There's also a Chinese Tower, a pagoda-like tower reaching 25 meters into the sky.
Entrance: Free
Hours: 24 hours
Address: Between the Altsstadring motorway and the Isar River
4. Visit the Palace of the Munich Residenz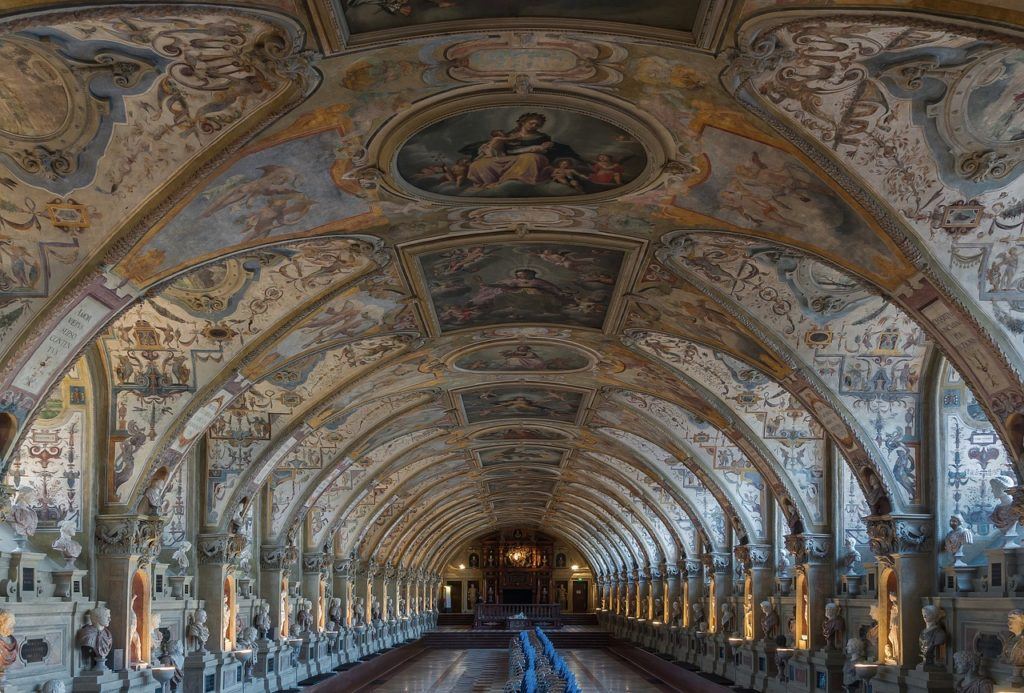 Explore the largest city palace in Germany. Known as Munich Residenz, this grand residence was the home of Bavarian kings and dukes between 1508 and 1918.
Walking through the rooms, you'll see art from the Renaissance and early Baroque and Rococo pieces. The opulence and grandeur are best appreciated on a guided tour, so you can also learn about the city's history.
Highlights of a visit here include the bronze halls, which contain over 40 original bronze sculptures, and the Treasury of the Residenz, where the most expensive artifacts are kept, including the crown of the Bavarian kings.
Entrance: $17
Hours: 10:00 to 17:00 daily
Address: 1 Residenzstraße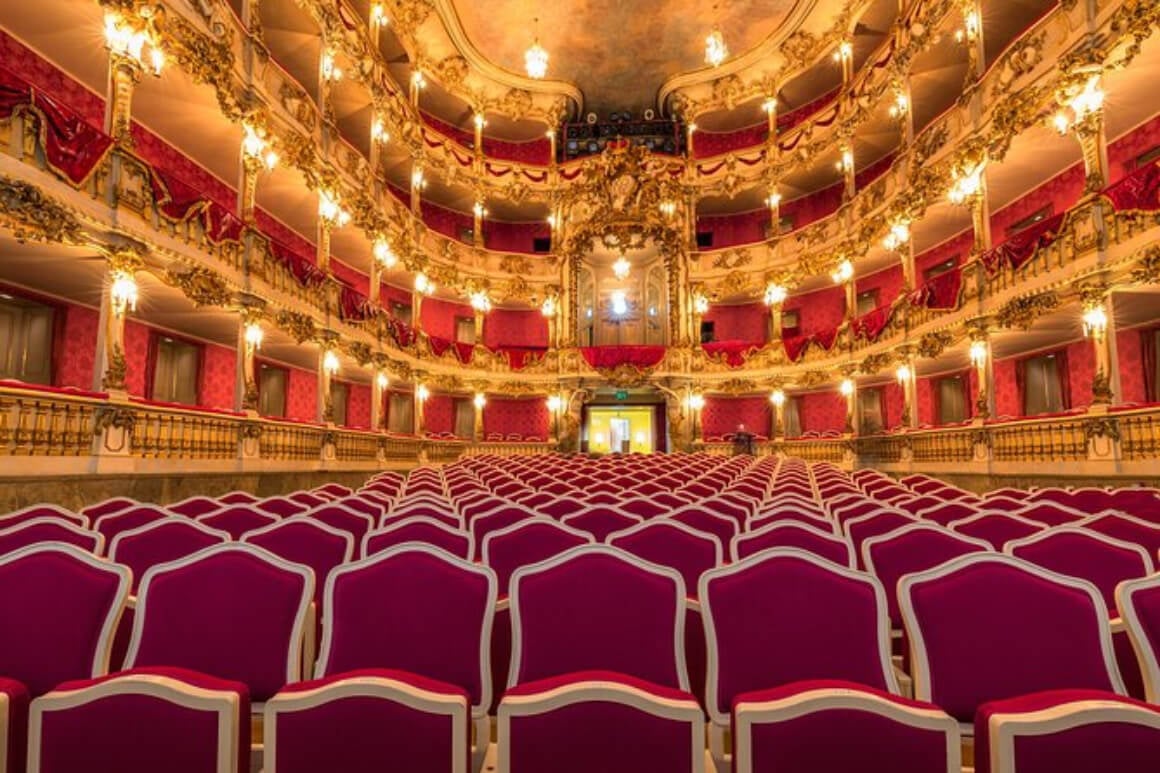 During medieval times, Munich was a center for music, and exploring this is arguably one of Munich's top things to do. See the city through the eyes of famous composers – Mozart, Strauss, Wagner, and others.
As you walk through the streets of the Old Town, you'll learn about how the city was linked to these famous composers.
Another notable attraction to help you learn about the city's composers is the Munich City Museum. Here you'll find a remarkable collection of locally made and rare musical instruments.
Follow this up with an evening classical music concert and you've discovered all the very best of Munich's musical history.
Entrance: $146.72
Hours: Tour times vary
Address: 22 Marienplatz
6. Learn About Motor History at the BMW Museum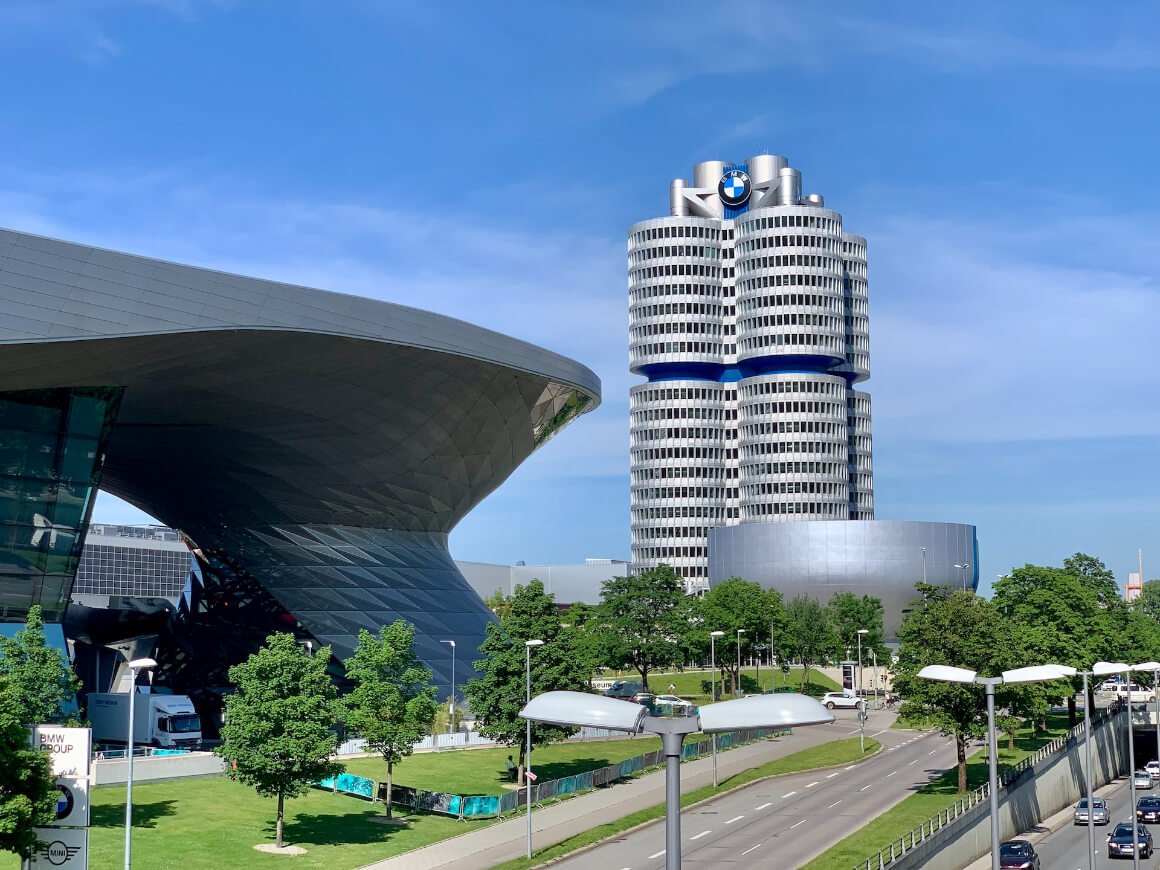 The BMW Museum is certainly one of the top things to do in Munich for motoring enthusiasts. You can fully immerse yourself in the BMW brand, explore 100 years of automotive history, and journey along the timeline of these popular motor vehicles.
Over 120 exhibits pay homage to the design and technology of the cars, as well as the motorsport legacy and future of the brand. Opposite the museum, you'll find BMW Welt, featuring a showroom with the current model line-up of BMW cars and motorcycles.
Entrance: $10
Hours: 10:00 to 18:00 (Tuesday to Sunday)
Address: Am Olympiapark
Small Pack Problems? 😉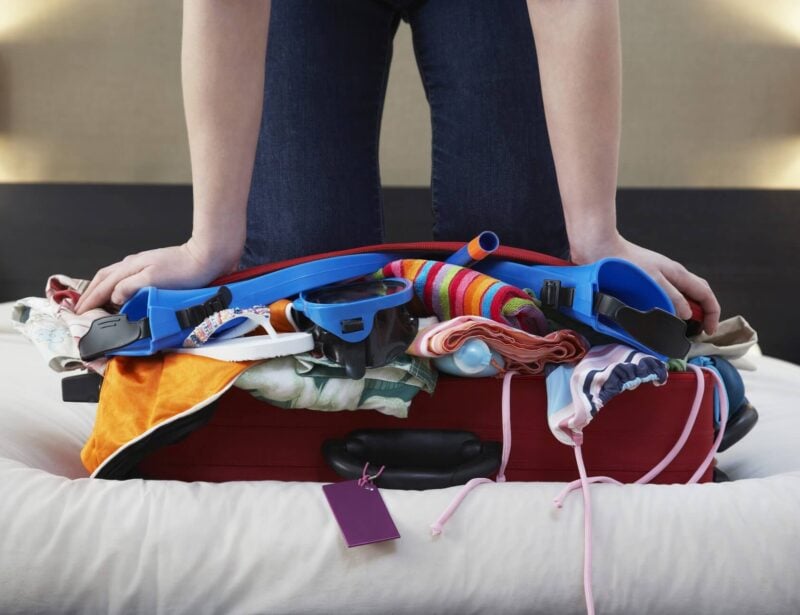 Wanna know how to pack like a pro? Well for a start you need the right gear….
These are packing cubes for the globetrotters and compression sacks for the real adventurers – these babies are a traveller's best kept secret. They organise yo' packing and minimise volume too so you can pack MORE.
Or, y'know… you can stick to just chucking it all in your backpack…
Get Yours Here
Read Our Review
One of the best places to visit in Munich is the postcard-perfect Bavarian countryside, which is full of picturesque castles such as Neuschwanstein and Linderhof. These castles were built by Germany's 'mad' King Ludwig II.
First up is Linderhof, the king's hunting lodge that features a beautiful rococo style. Choose to take an optional tour of the lavish interiors. Next up, you'll see the real-life inspiration for Sleeping Beauty's castle. Perched on a hilltop, this castle features those iconic picture book turrets.
Entrance: $62.82
Hours: Tour times vary
Address: Gray Line Münchener Stadtrundfahrten
8. Shop for Souvenirs at the Viktualienmarkt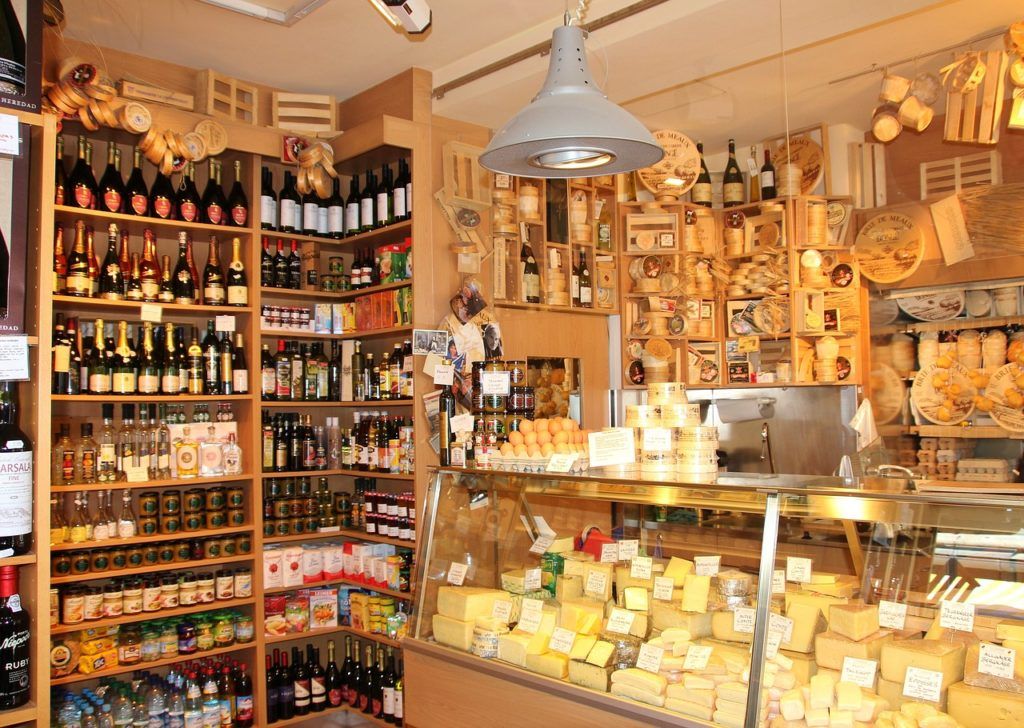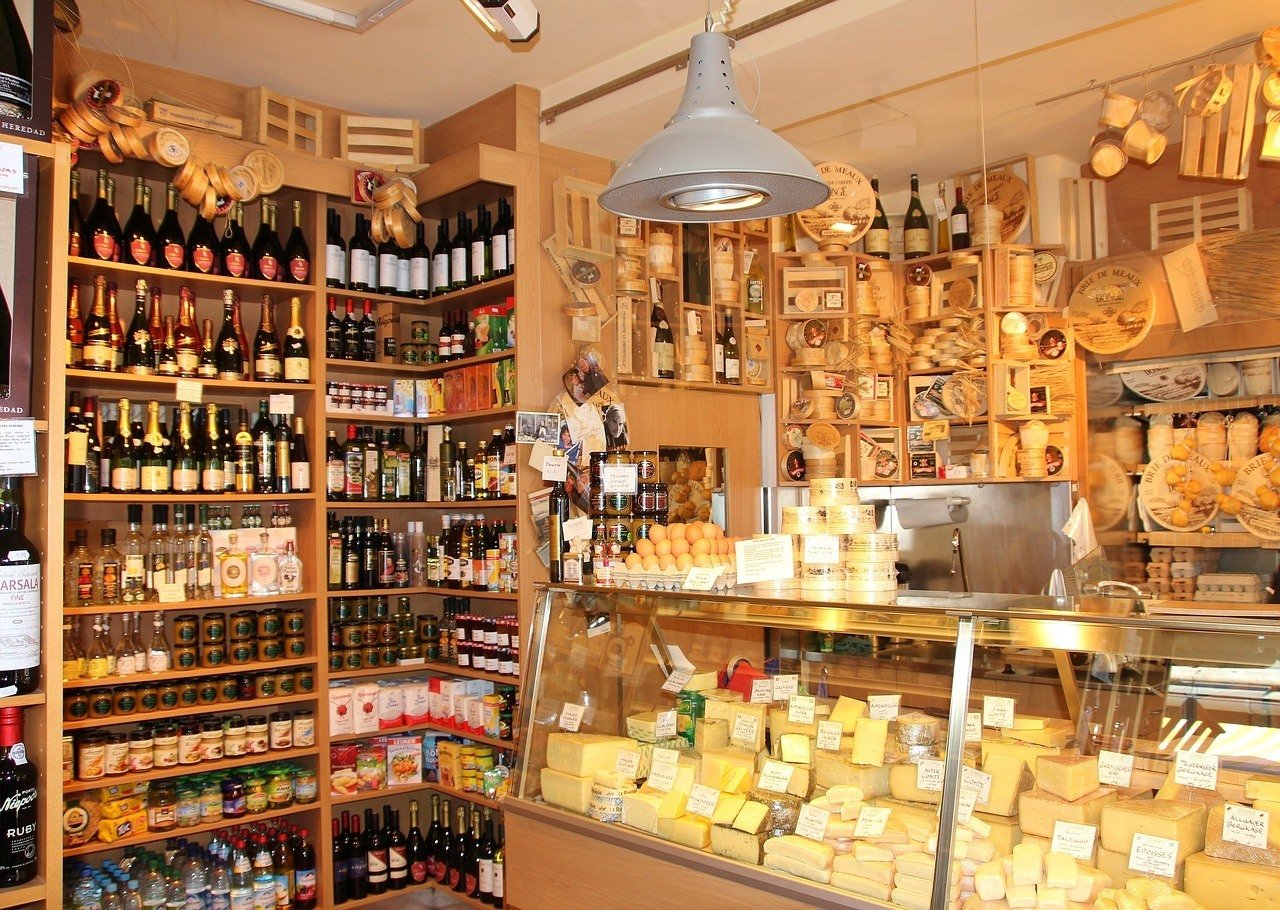 Few visitors to Munich leave without passing through the Viktualienmarkt (Victuals Market), located in the city's center. Initially, this was the place to buy fresh food and delicacies, but over time, it's expanded to offer a wide range of stalls and shops.
The market covers 22 000 square meters and offers over 140 stalls. Make sure you bring your appetite along; there's plenty of good food to try and beer to sample as you browse for souvenirs. There's a traditional Maypole at the center of the market if you're keen to check that out.
Entrance: N/A
Hours: 8:00 to 20:00 (Monday to Saturday
Address: 3 Viktualienmarkt
9. Enjoy the Best of Bavarian Tavern Culture at the Hofbrauhaus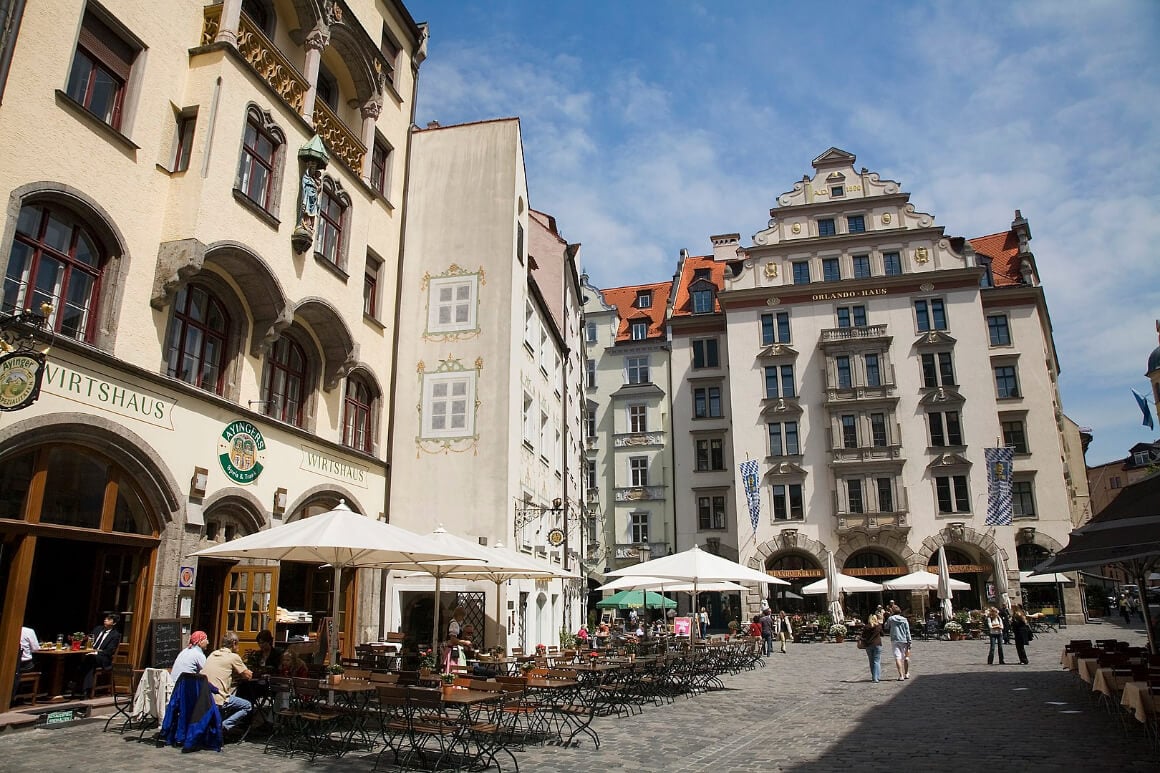 You'll soon realize in Munich that beer is a central part of the culture here. You can still explore Bavarian tavern culture outside of Oktoberfest and have a great time.
The Hofbrauhaus has existed since 1589 and grabbing a drink here is one of the more popular things to do in Munich for locals and tourists alike.
Good music, good food, and good beer are all but guaranteed. This is not a staged experience for tourists. The tables reserved for regulars attest to the authenticity of the experience.
Entrance: Free
Hours: 11:00 to 00:00 (daily)
Address: 9 Platzl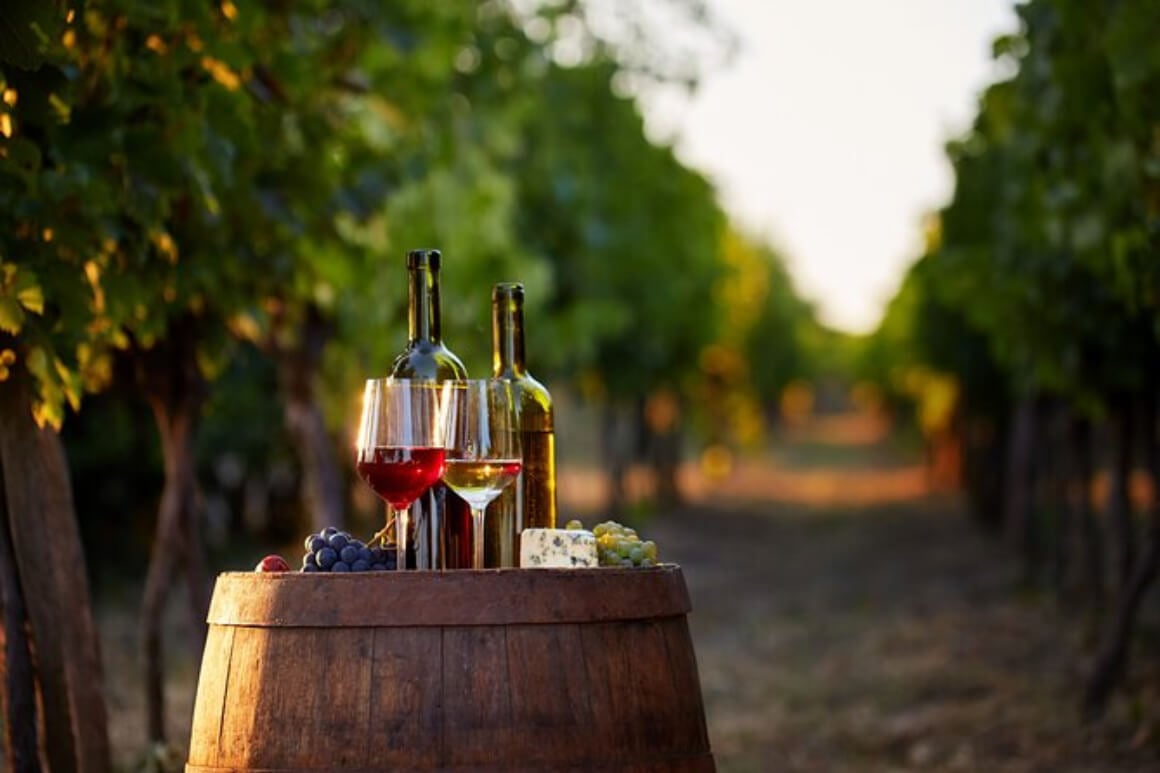 While Bavaria is primarily known for its beer, it's also a top wine destination. Franconia is a region in Bavaria known for its high-quality wine and is the only wine region in the area. The region has been making wine here for over 1,000 years.
Because of its continental climate, with cold temperatures in the spring, wine can only be grown in protected areas so it's really special to try wine from here.
On an exclusive wine tasting tour, you'll be able to sample the finest wines at the most popular wine bars in Old Town.
Entrance: $222.87 (price varies by group size)
Hours: Tour times vary
Address: 8 Marienplatz
Is This the Best Daypack EVER???
11. Visit the Spectacular Town Hall on Marienplatz
One of the most popular things to do in Munich is to visit the Marienplatz – the central city square. In fact, it's almost unavoidable that you'll pass through here many times while in the city.
The ornate town hall, or Neues Rathaus, is a Gothic Revival feast for the eyes, with its many spires, arches, and statues.
The façade of the building makes up one entire side of the square. But the real magic happens daily at 11:00, 12:00, and 17:00 during the summer months when the Glockenspiel springs to life. The motorized wooden figures have chimed and moved every day since 1908. Time your visit accordingly, as it really is one not to miss.
Entrance: N/A
Hours: N/A
Address: Marienplatz
12. Browse the The Deutsches Museum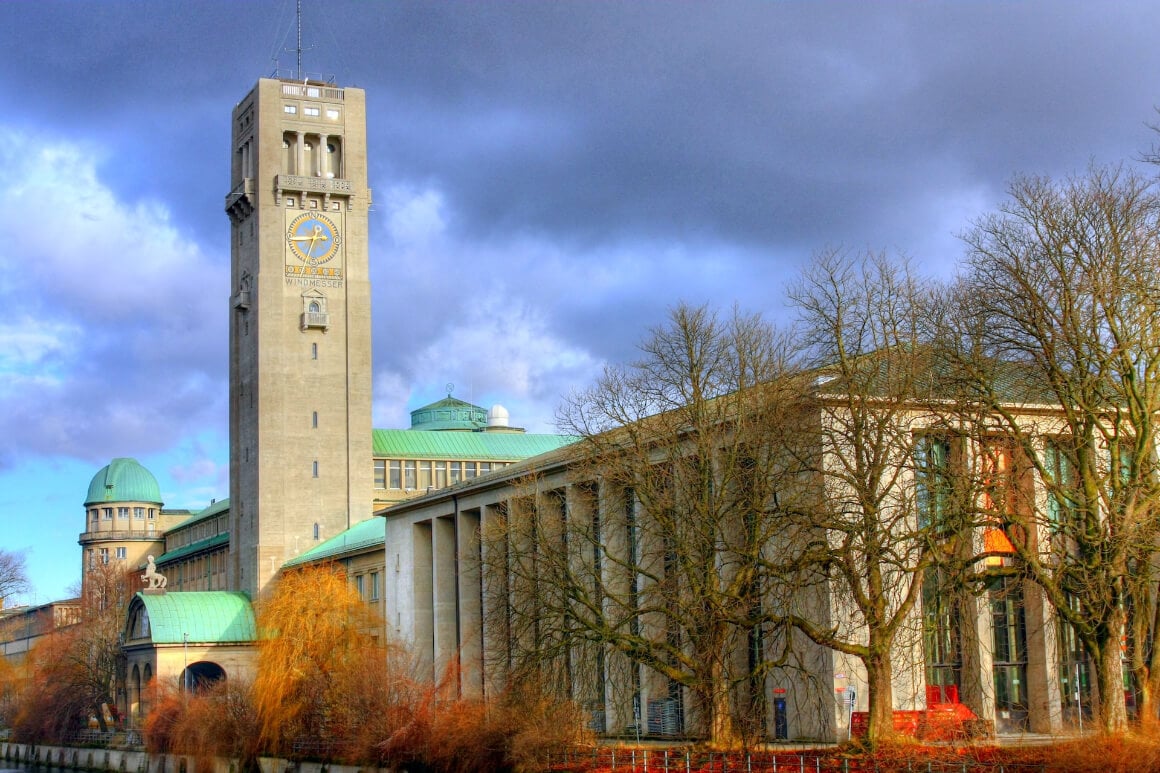 Located on an island in the Isar, the Deutsches Museum is the world's largest technology museum. Detailing the history of science and technology in over 17 000 exhibits that range from early astronomical instruments to current technologies.
You'll need more than a couple of hours to make a dent in the sheer volume of things to see. And, if you're traveling with the kids, make time for them to enjoy the hands-on activities that introduce little minds to scientific concepts.
Looking for things to do in Munich when it rains? This should be high on your list.
Entrance: $15
Hours: 9:00 to 17:00 (daily)
Address: 1 Museumsinsel
13. Check Out Olympiapark Munchen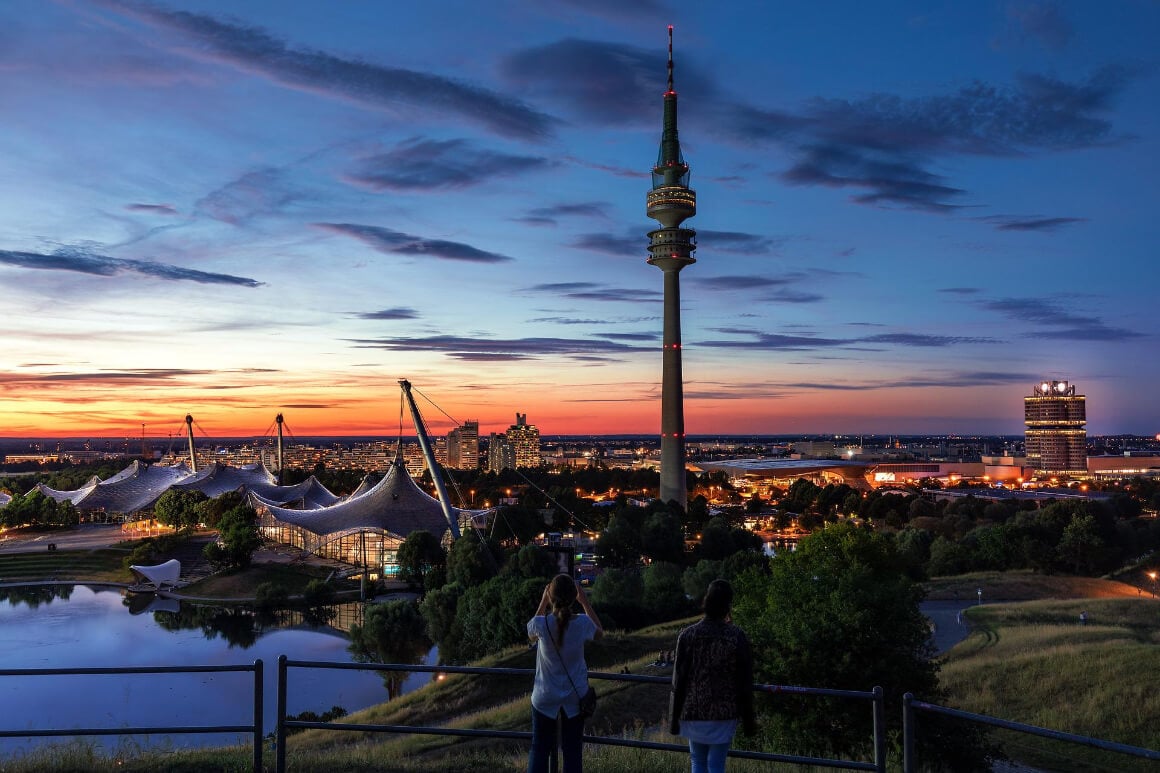 The Olympic Park, built in 1972 for the Munich Summer Olympics, is still a popular attraction. Unlike most Olympic venues that lie empty after the event, Olympiapark offers plenty of fun activities for a great day out.
Tackle a stadium roof climb, go ziplining, and take a more sedate stadium tour to get a behind-the-scenes look into the facility's architecture and design.
Plenty of indoor and outdoor sports and leisure options are available, even boat rides on the lake, making this one of the best things to do in Munich with kids.
Entrance: Adults – $4, Children – $3
Hours: 11:00 to 18:00 (Monday to Friday), 10:00 to 19:00 (Saturday, Sunday, and holidays)
Address: 21 Spiridon-Louis-Ring
14. Explore Nymphenburg Palace and Gardens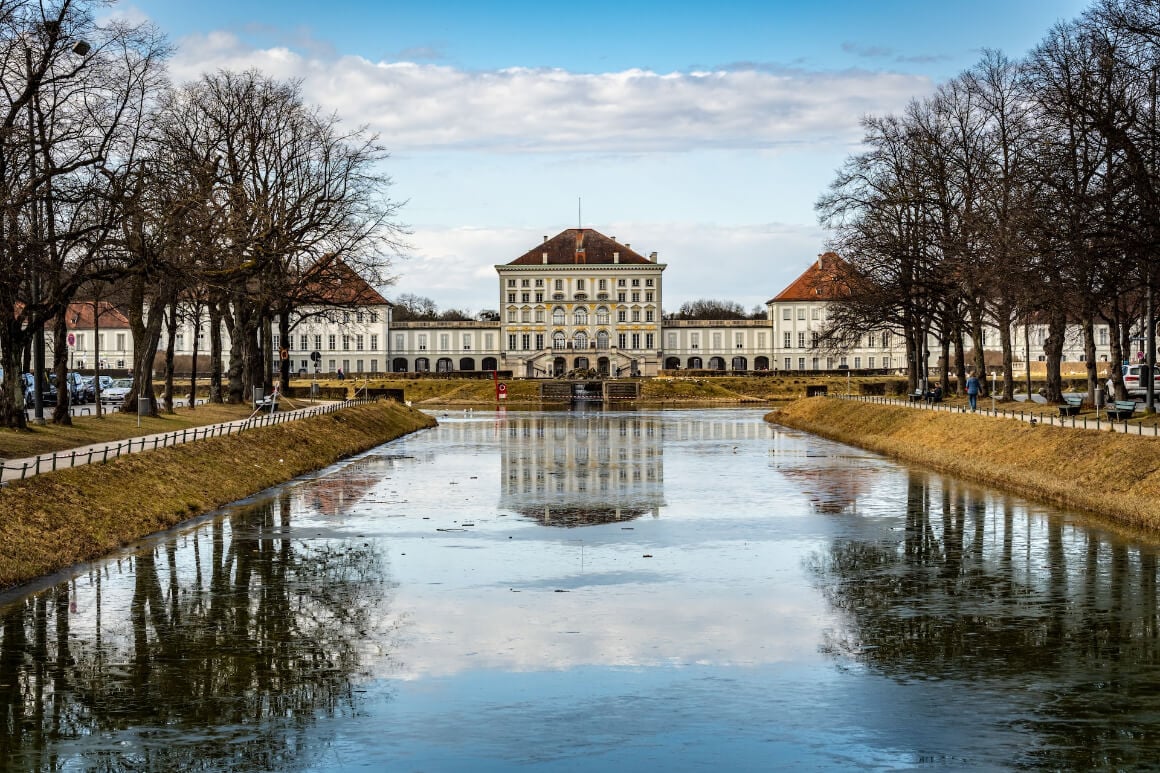 You'll find the sumptuous Baroque-style Nymphenburg Palace on the city's outskirts. The heart of this sprawling summer residence is the Central Pavilion, where you'll find opulent private chambers featuring ornate furnishings and art.
The surrounding 17th Century gardens include a maze, marble statues of Greek gods, and a large fountain, canal, and pools. The sheer scale of the palace and its grounds is worthy of a visit, not to mention the opulence and artistry of the interiors.
Entrance: $35
Hours: 9:00 to 18:00 (Daily in summer), 10:00 to 16:00 (Daily in Winter)
Address: 1 Schloss Nymphenburg
Travel with peace of mind. Travel WITH a security belt.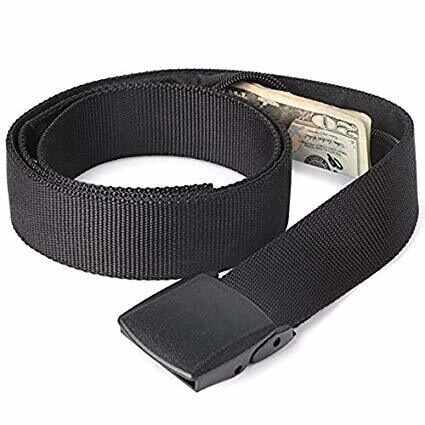 Stash your cash safely with this money belt. It will keep your valuables safely concealed, no matter where you go.
It looks exactly like a normal belt except for a SECRET interior pocket perfectly designed to hide a wad of cash, a passport photocopy or anything else you may wish to hide. Never get caught with your pants down again! (Unless you want to…)
Hide Yo' Money!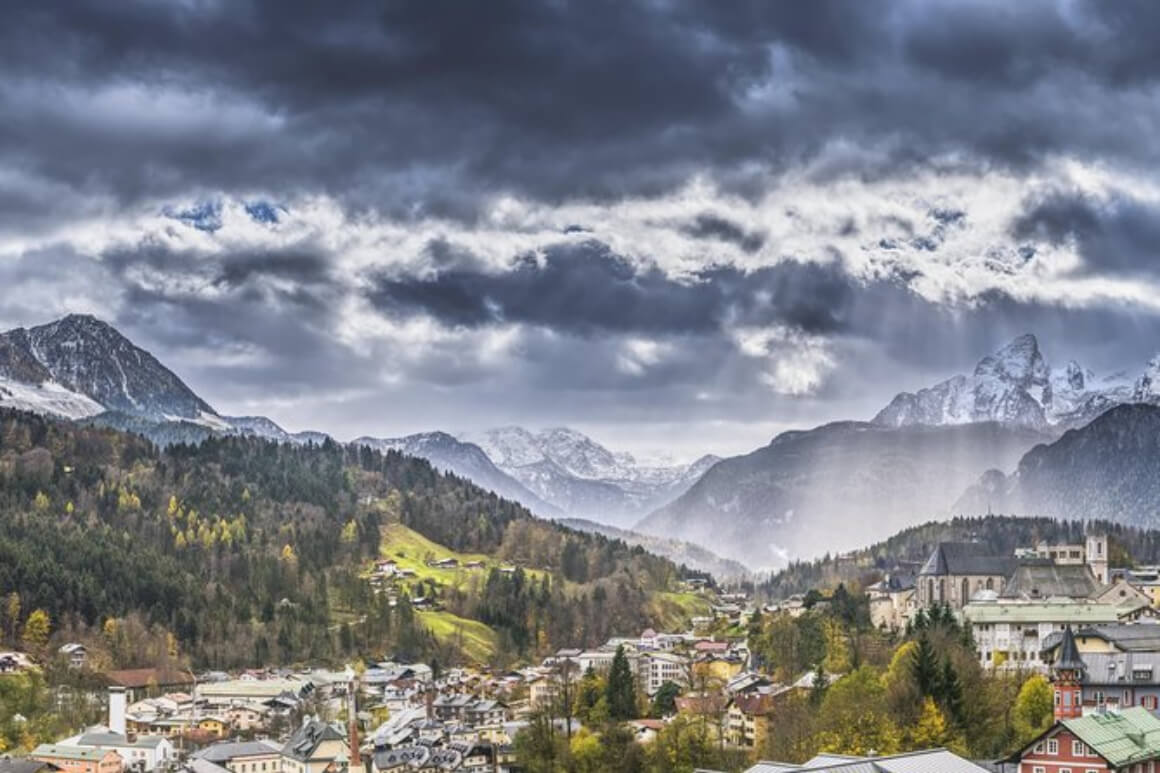 Get your fill of dramatic mountain scenery coupled with WWII history on one of Munich's more popular day trips to Eagle's Nest.
Eagle's Nest (Kehlsteinhaus) sits at an elevation of 1,834m and was used by the Nazis as a retreat. The nearby Dokumentationszentrum Obersalzberg museum is another fascinating museum that tells how Nazis used the area as a retreat, especially Adolf Hitler who regularly visited the area from 1928.
After learning about this sordid past, make a stop at the charming town of Berchtesgaden and enjoy the picturesque scenery and quaint boutique stores.
Entrance: $57.35
Hours: Tour times vary
Address: 1 Sonnenstraße
16. Visit One of The World's Oldest Art Galleries: Alte Pinakothek


This fantastic Munich attraction dates back to 1836 and houses an impressive art collection. The gallery originated from a need to accommodate the exceptional collection belonging to the Wittelsbach dynasty.
The collection includes paintings from the 1200s to 1800s originating from Germany, Italy, Spain, France, and Holland. As you can imagine, grand masters featured here include Rubens, van Dyck, Leonardo da Vinci, Titian, Rembrandt, and Heironymous Bosch.
Entrance: $7
Hours: 10:00 to 18:00 (Thursday to Sunday), 10:00 to 20:30 (Tuesday and Wednesday)
Address: 27 Barer Straße
17. Browse the Epic Christmas markets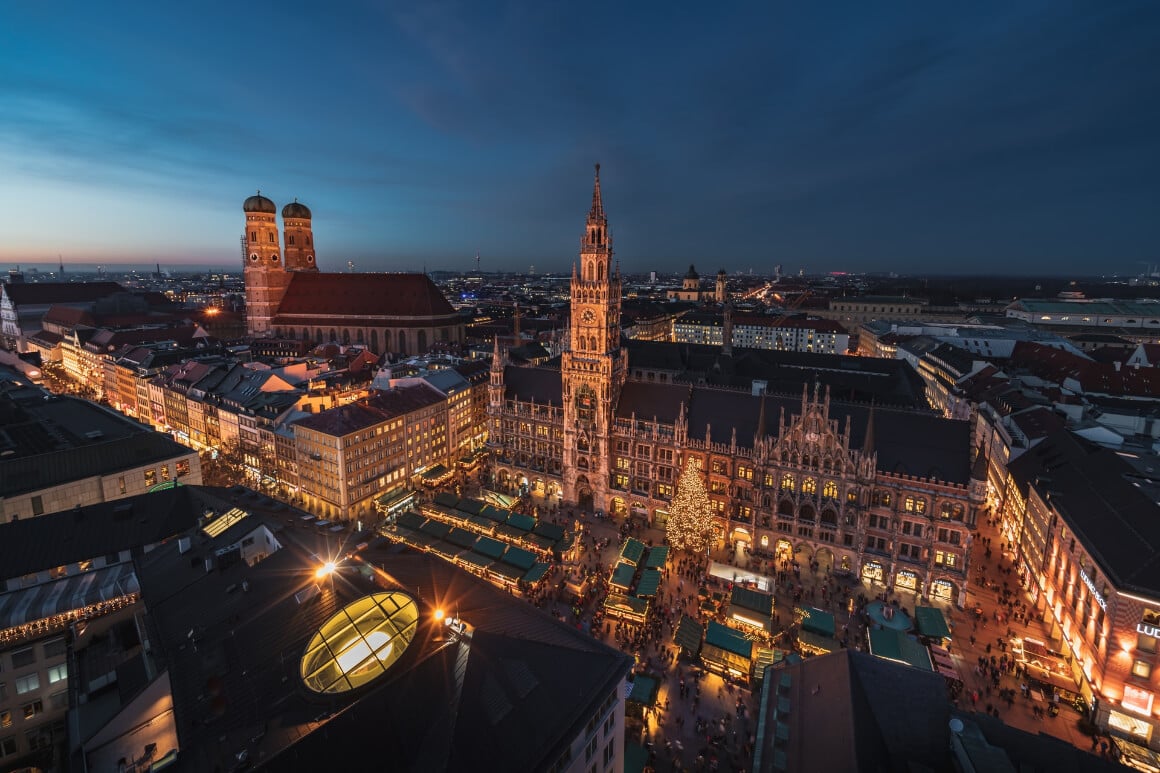 One of the best things to do in Munich in December is to browse the vibrant Christmas markets. From the end of November until Christmas eve, the city's open spaces are aglow with festive lights and holiday cheer.
There are many Christmas markets to trawl, the largest of which is in Marienplatz. Shoppers can purchase handcrafted gifts and decorations while enjoying hot baked goods and piping drinks. Wherever you go, Christmas music and carollers can be heard; the city becomes a magical winter wonderland.
Entrance: N/A
Hours: 10:00 to 21:00 (Monday to Sunday), extended hours on Christmas eve
Address: Marienplatz
Have you sorted your accommodation yet?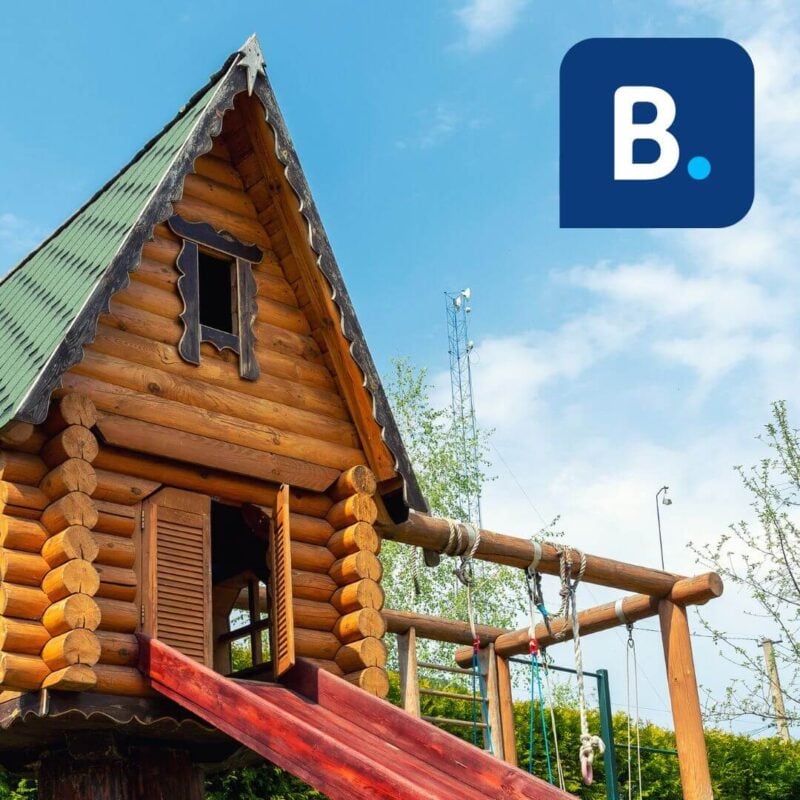 Get 15% OFF when you book through our link — and support the site you love so dearly 😉
Booking.com is quickly becoming our go-to for accommodation. From cheap hostels to stylish homestays and nice hotels, they've got it all!
View on Booking.com
18. Go River Surfing at Eisbachwelle
Surfing isn't naturally something you'd associate with a landlocked city like Munich. But those in the know can tell you that Eisbachwelle is not only the largest but the best and most consistent city center surfing location in the world.
The Eisbach river is an artificial river with a stone step that creates a standing wave about a half meter tall. Whether you just want to watch the thrilling stunts of local surfers or if you're keen to give it a go, this is a great way to spend a few hours in Munich.
Entrance: free
Hours: 24 hours
Address: Prinzregentenstraße, opposite number 22
19. Explore the Museum of Urban and Contemporary Art (MUCA)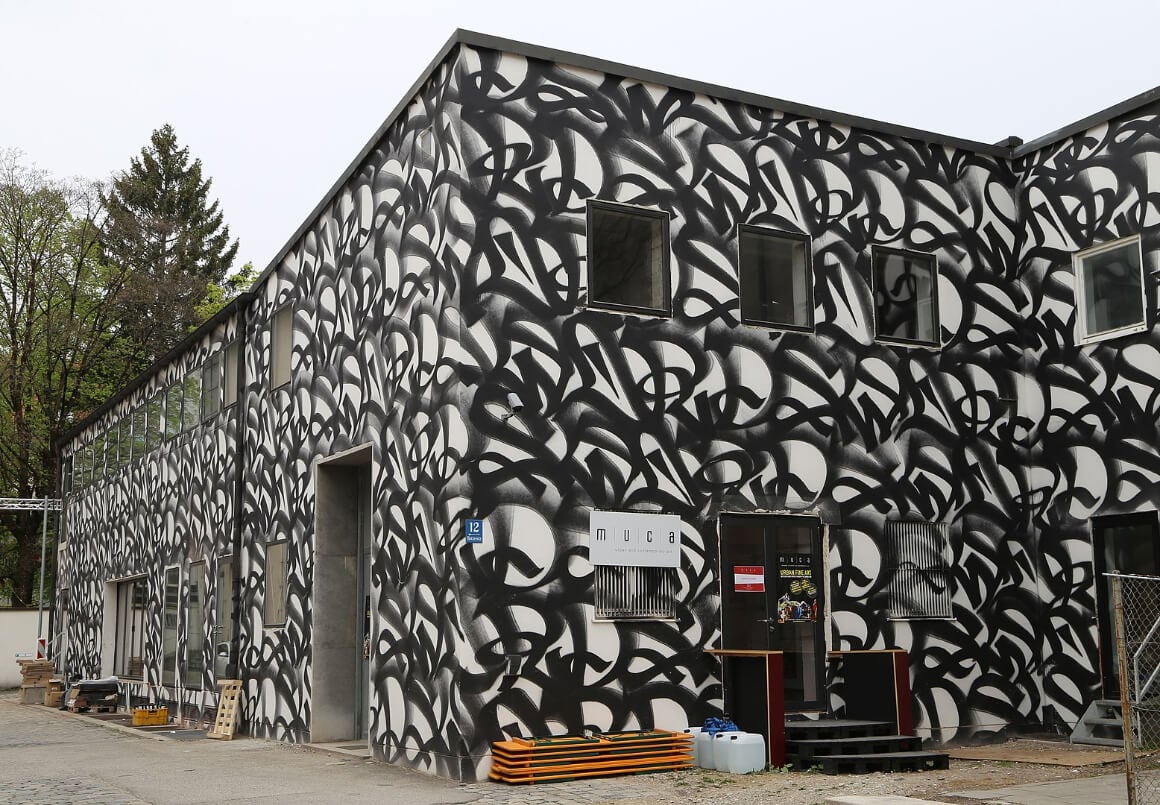 Munich has plenty of history and historical attractions, but right in the heart of Old Town, you'll find this gem of contemporary and urban art.
Within its three stories and the MUCA Bunker next door, the museum houses original artwork by internationally acclaimed artists. In addition, the permanent collection is one of Europe's most extensive urban art collections. Famous urban artists on display include Banksy, Shepard Fairey, and Os Gemeos.
Explore the museum at your own pace or on a guided tour. There's even a street art tour bike tour to take in art in unexpected places.
Entrance: $8
Hours: 12:00 to 18:00 (Saturday and Sunday)
Address: 12 Hotterstrasse
20. Climb the Infinite Staircase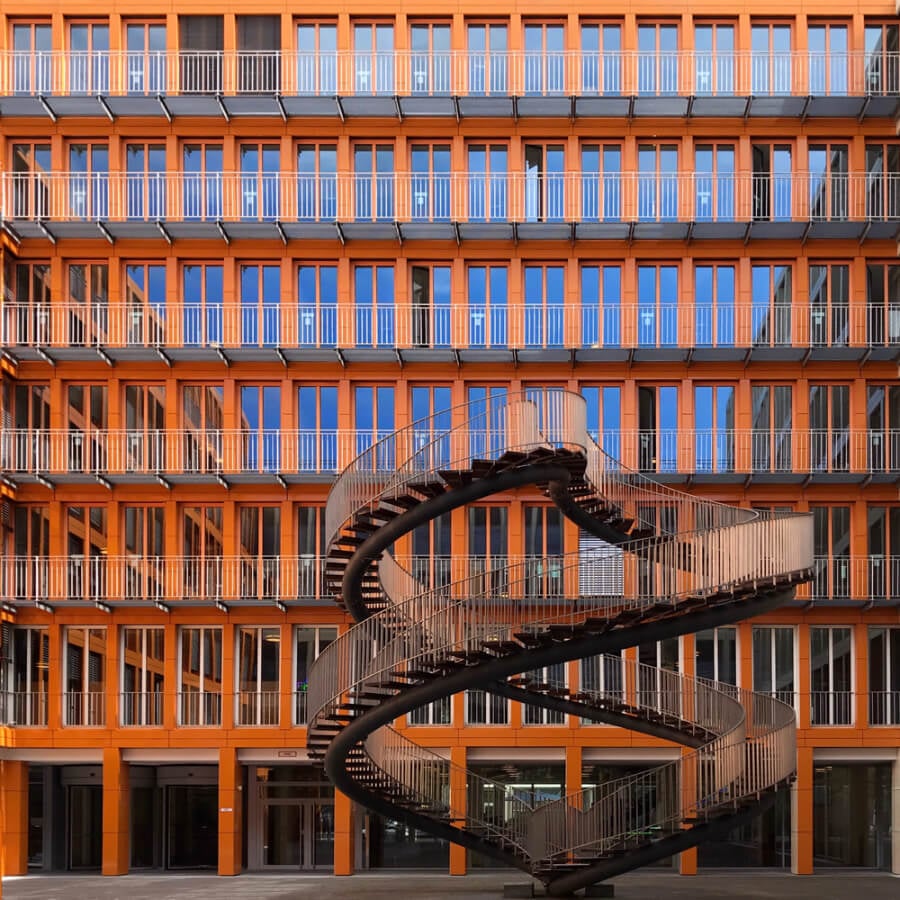 Keen tick off one of the quirkier things to do in Munich? Then you'll want to visit a very ordinary courtyard in front of a very ordinary office building. This is where you'll find the Endless Staircase, or Umschreibung, a sculpture by Olafur Eliasson.
Reaching approximately nine meters in height, the sculpture is a looped spiral staircase that is possible to climb. It won't take you anywhere, but it's more of an architectural and conceptual experience about movement without destination.
Entrance: N/A
Hours: N/A
Address: 29A Ganghoferstraße
21. Visit the Memorial Site at Dachau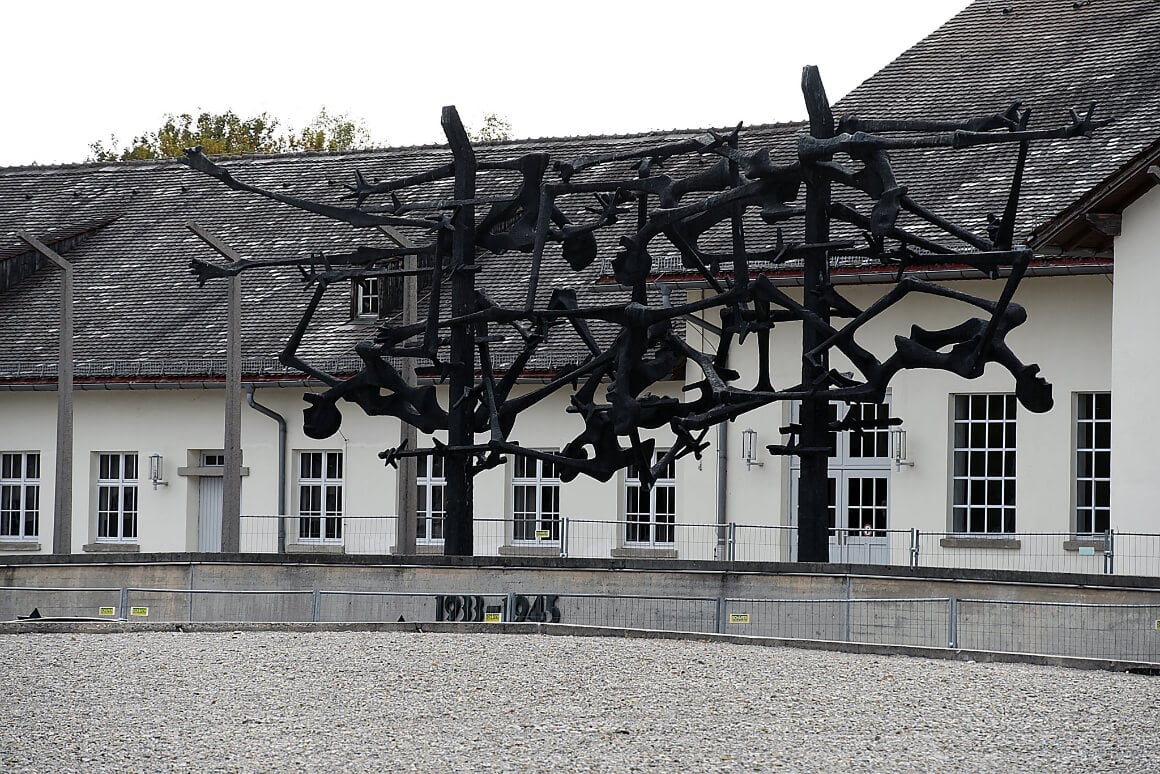 Here's one for the history buffs. Gain a deeper understanding of life in Dachau Concentration Camp during World War II. A guided tour will pay homage to the thousands of lives lost here and the struggles they endured.
You'll see the barracks, cells, and guard houses, see fascinating and moving exhibits, and have the opportunity to pay tour respects at the various international and religious memorials. This tour is illuminating, informative, and hard-hitting.
There are no refreshments around, so make sure you bring along some water and wear good walking shoes.
Entrance: $36.50
Hours: Tour times vary
Address: 4 Dachauer Street
Where to Stay in Munich
Because Munich is so popular, you'll never be short of accommodation options. If you're still choosing where to stay in Munich, allow me to show you my favorite spots.
From budget-friendly hostels to opulent hotels and even a range of welcoming vacation rentals, there's something for every type of traveler in Munich.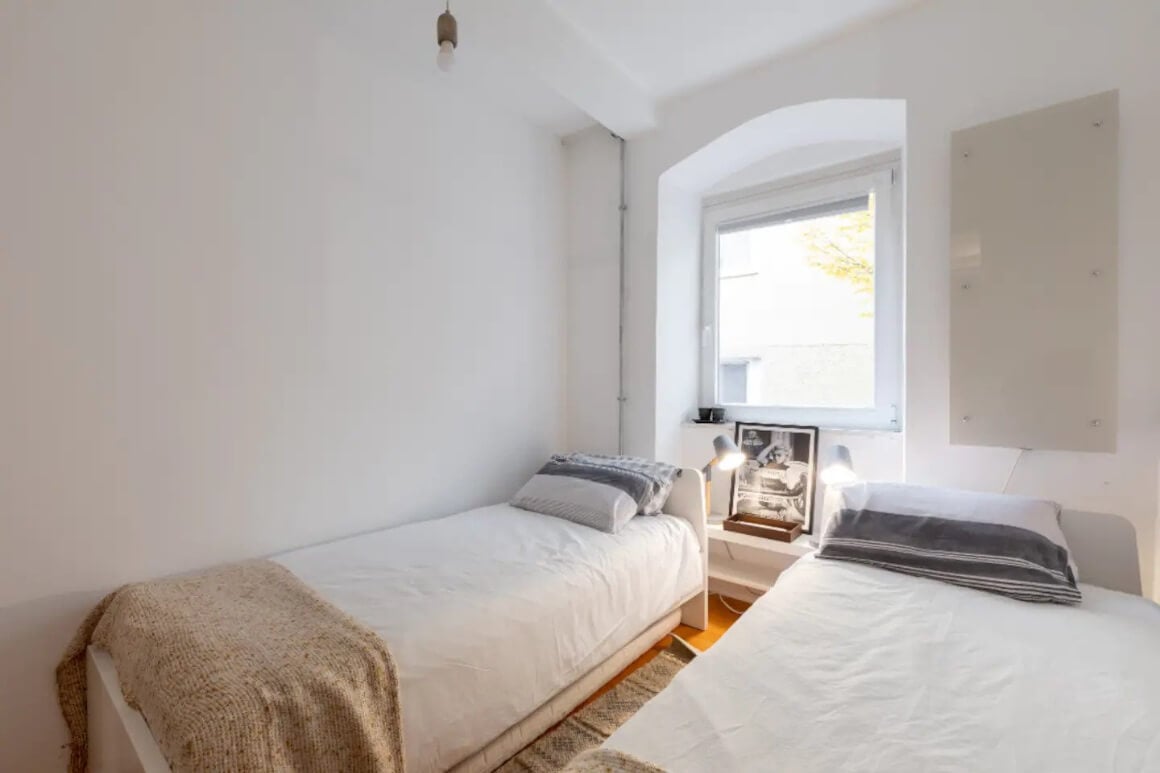 This bright and sunny Airbnb in Munich is well located in the historic Old Town. There are two bedrooms and one bathroom in this loft, as well as a cozy living area, and a fully equipped kitchen. The best part is the location, as you are within walking distance to many top attractions and there's always a great restaurant or bar nearby.
Ideally located in the city center near to many major attractions, is my favorite hostel in Munich. Jaeger's Munich is a fun and vibey hostel offering neat and comfortable rooms. There's an on-site bar with daily drink specials, which is very popular, as well as a great value breakfast to fuel your days of sightseeing in the city.
The Hotel Kreis offers guests a comfortable stay in a good location. The spacious rooms include air-conditioning, Wi-Fi, satellite TV, and a private bathroom. Some rooms come equipped with a kitchen with a microwave and a stovetop. In addition to the quiet and clean rooms, the hotel's staff are friendly and welcoming.
Some Additional Tips for Visiting Munich
Before you go booking your accommodation and mapping out your activity, I have a few more tips to give you before you go.
Wear durable shoes. Mostly, Munich is a very walkable city, especially for tourists, as most of the top attractions in Munich are within easy reach of each other. For everything else, there's the Metro and buses.
Invest in travel insurance! You never know what may happen on the road.
Keep cash on you at all times. From coin-only ticket machines to a pretzel on the go, having some hard cash on you can be handy as some places don't accept cards.
Bring a good water bottle with you and avoid buying single-use plastic ones!
Reserve your spot at Oktoberfest to avoid disappointment. Also, generally, when dining out, it's a good idea to make a reservation.
Find cheap flights. Every once in a while, a killer deal pops up.
Pack waterproofs. Munich's weather is notoriously unpredictable. Pack a bit of everything.
Plan your shopping on weekdays. Many stores are closed on Sundays – get your shopping done by Saturday.
Don't forget your travel insurance for Munich
ALWAYS sort out your backpacker insurance before your trip. There's plenty to choose from in that department, but a good place to start is Safety Wing.
They offer month-to-month payments, no lock-in contracts, and require absolutely no itineraries: that's the exact kind of insurance long-term travellers and digital nomads need.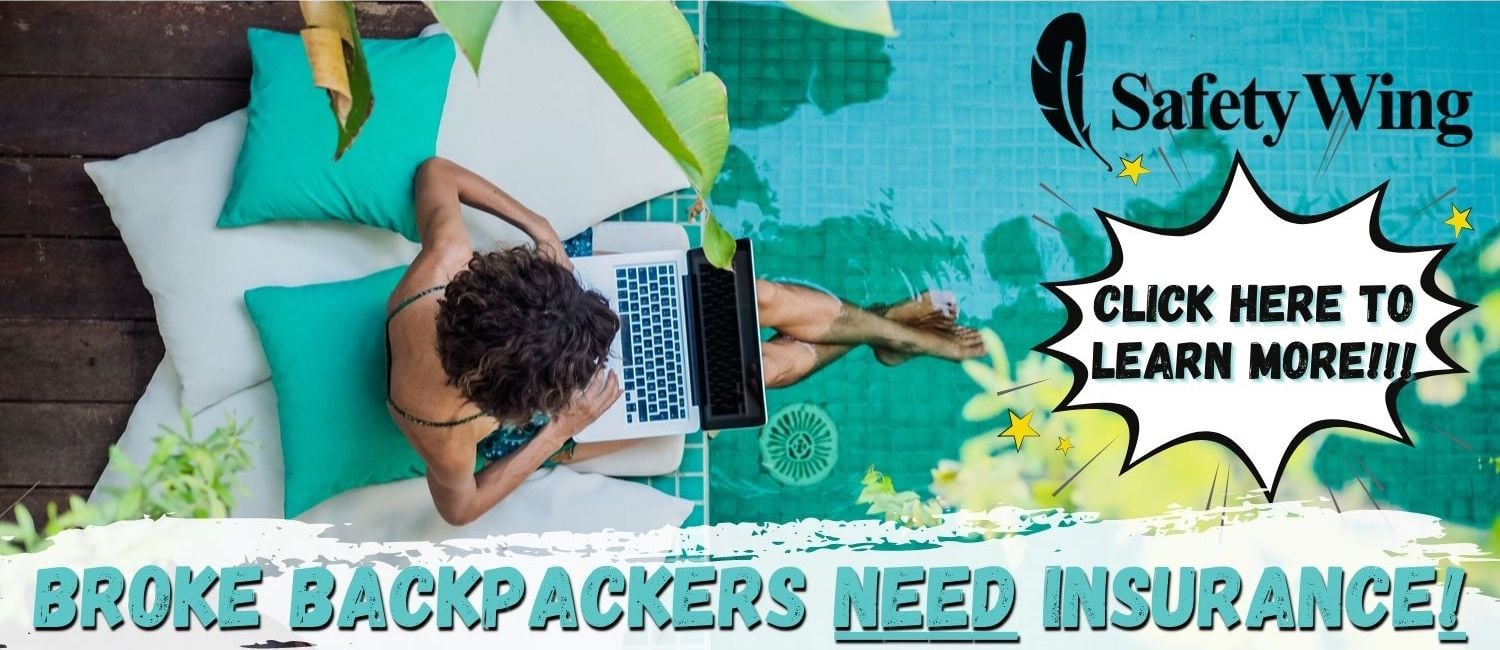 SafetyWing is cheap, easy, and admin-free: just sign up lickety-split so you can get back to it!
Click the button below to learn more about SafetyWing's setup or read our insider review for the full tasty scoop.
Final Thoughts on Things to Do in Munich
Munich's intoxicating blend of fascinating history and modern urban culture makes it a destination like few others. Whether you're a dedicated craft beer fan, a lover of art, a history buff, or a nature enthusiast, Munich has plenty for you to explore and experience.
It's easy to understand why so many tourists flock to this city annually, and it's as easy to see why many of those tourists return for more. A city with this much to offer and so many attractions to experience can rarely be fully explored on just one trip.
Hopefully, this guide has helped you pick out those attractions that interest you, so you can plan carefully to make the most of your time in this enchanting city.
---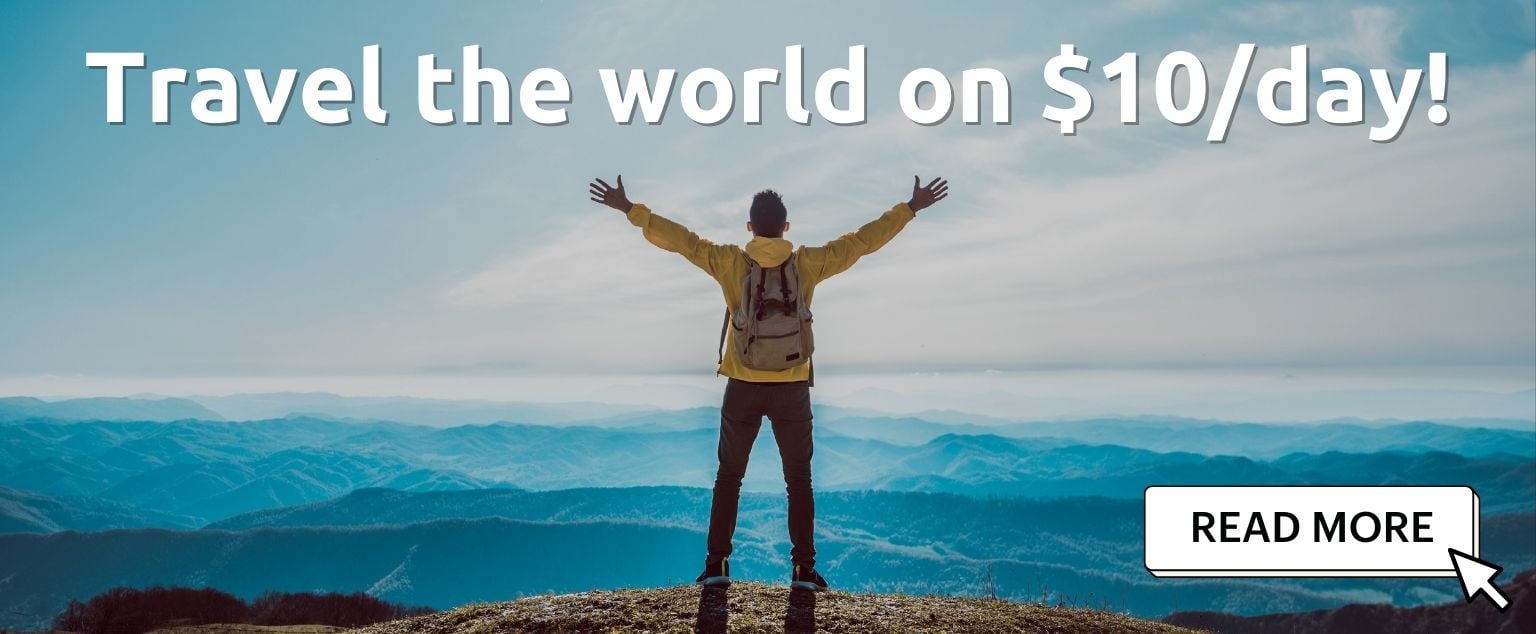 And for transparency's sake, please know that some of the links in our content are affiliate links. That means that if you book your accommodation, buy your gear, or sort your insurance through our link, we earn a small commission (at no extra cost to you). That said, we only link to the gear we trust and never recommend services we don't believe are up to scratch. Again, thank you!