Are you searching for a holiday where you can blend viewing spectacular nature and architectural excellence? Well, the Bavarian capital of Munich, situated in South-Eastern Germany, is your next destination. We've put together a Munich itinerary that combines all the best the city has to offer, for every kind of traveler.
You've surely heard of its world-renowned annual festivity, Oktoberfest, the largest beer festival in the world. Germany's third-largest and most expensive city has much more to offer than this wonderful festival! Munich has begun to emerge as a must-visit destination on all tourists' lists, irrespective of Oktoberfest.
Located an hour away from the Alps, the city is also known for being pleasantly green, dispersed with large spacious parks as well as gorgeous museums and royal palaces. Come night-time and you'll find the streets energized with activities and social life!
Munich has a continental climate! In other words, there is a notable fluctuation between its temperatures throughout the seasons. Winters in Munich are chilly with little sun and Summer here is sunny and warm.
Yet, Munich is often regarded as the coldest city in all of Germany, one of Europe's largest countries. This means that it never really gets too hot here, and this is attributed to its close proximity to the Bavarian Alps and its distance from the ocean.
So, if you're wondering about when to visit Munich, we suggest you travel to Munich between the months of May and September; the warmest time of year with the most sunshine periods. In May, the average price of Munich's hostels and other accommodations is the cheapest. If this is important to you, this may be the best time to visit Munich.
September has the highest peak for hotel prices due to Oktoberfest, and June is the wettest and busiest month. If you want to know when it's cheapest to visit Munich in terms of all expenses, it is the month of December.
It's important to take note that Munich is known as being the most expensive city in Germany. So, if you're on a budget, we suggest you avoid booking accommodation within the city center! That's also because you can safely stay in every part of the town and feel satisfied.
All the suburbs are conveniently connected through the U-Bahn and S-Bahn. Downtown Munich is known for the best night-life. If serenity is what you're after, the outer regions such as Solln are your go-to places. Always ensure that your travel-time to Marienplatz or Hauptbahnhof is never more than 25-minutes so that you don't spend too much time traveling!
The suburb of Neuhausen has become a vibrant and quirky area that houses a large Buddhist community as well! Not only is it an innovative suburb in terms of culture, but its dining experience is also grand, with coffee-shops and restaurants located on every corner.
However, our absolute favorite area to stay in Munich is Glockenbach, an especially exciting area for the youth. We'd suggest that you stay here if you plan to spend the weekend. This is because the suburb boasts some truly great bars and restaurants. There's also a river and some of the most photogenic spots in the city!
Glochenbach is LGBTQIA+ friendly, with a thriving gay and lesbian community. It has a very accepting, cheerful atmosphere and some of the best clubs in the city!
Wombats is perfectly located, close to the Central Station and international train stations too. It includes a womBar that constantly holds events, famed all-you-can-eat-breakfast, and secure basement parking. What's more is that they put in place hammocks and other comfy spaces to engage in, in their glass-roofed courtyard.
Located in the Maxvorstadt District, this modern apartment offers business travelers and tourists a pleasant retreat. The spacious living room and the fully equipped kitchen are waiting for your visit. The apartment also has a welcoming balcony where you can relax and take it all in. The first bedroom has a double bed, and the second bedroom also has a double bed plus a work space if you need it. The bathroom with its large bathtub invites you to linger.
Best budget hotel in Munich – Leto Motel
At a reasonable rate, you can unwind in a compact, sound-proof room! When you're not resting, you can watch a movie on your flat-screen TV with satellite channels. Additionally, you can catch direct links to the Airport and Central Station from Moosach Station, directly opposite the hotel. It also has an ATM on-site. This is the best place to stay in Munich in 3 days, because a weekend in Munich is made better with amenities!
Best luxury hotel in Munich – Cocoon Hotel
Situated in the heart of Munich is this unique Bavarian-themed hotel! It combines a mix of modern and traditional, making you feel like you're in a Bavarian ski-resort with luxury finishes. Couples particularly love this hotel for the luxuriously romantic rooms and perfect little touches. It offers all the amenities you'll want! There are bike-rental facilities too, suitable for our Munich Itinerary.
Munich has an overall population of roughly 1.5 million citizens, most of whom utilize public transport modes. The Munich Transport and Tariff Association (MVV) is composed of the S-Bahn, U-Bahn, tram, city bus, and regional bus.
Should your vacation-time be more than 2 days in Munich, we recommend that you buy the 3-day partner pass which is inclusive of the inner zone only.
However, the city has put in place a bicycle path system that stretches for over 1200km! The travel time between the different destinations is never too lengthy. The city is therefore very bike-friendly, making this a great method to explore the city. It's healthier, and you'll save money on transport!
City officials are constantly supplementing new paths to lessen the usage of cars. For this Munich trip itinerary, we definitely recommend you to rent a bike.
Should you rent a car, it's important to note that The Mittlere Ring (Munich ring road), which is the most populous driving region in the city, contains the environmental zone. This means that those cars that are sanctioned to drive inside the Ring are those with green emission stickers. It acts as part of the city's efforts to eradicate Co2 emissions from vehicles.
Munich is known to be a very safe city, even in the night-time. It poses a low overall risk for tourists and walking is a normality there.
Marienplatz | Englischer Garten | Eisbach Waves | Munich Municipal Law Library | Fröttmaninger Müllberg
Today, we're making sure that you experience the perfect balance between Munich's natural beauty and its ancient and modern architectural beauty! We've made sure that each destination is easily accessible and not far from one another, so that you can spend your time at the stops!
Day 1 / Stop 1 – Marienplatz
Why it's awesome: This is the central hub of everything where modernity and history entwine.
Cost: Free!
Food nearby: Grab a unique pastry at Café Luitpold, one of Munich's most renowned traditional bakeries.
If you're concerned about what to see in Munich, then a trip to Munich would not suffice without visiting its most renowned square; St. Mary's Square (Marienplatz). This central hub of the city is conveniently located in the old town or Altstadt of Munich which is embedded with a rich historical background!
The square traces back 9 centuries to its birth! You'll find remnants of the original structure, built by the Duke of Bavaria, dispersed throughout the square. The Alter Hof, or Old Court, which was the residence of this Duke is near the old city. We'd definitely recommend that you visit it as it was built around 1253. Some of the facades of the building has been maintained from its building.
You'll find markets throughout the city, so you can support local produce and enjoy the finest delicacies. Events are regularly held in this popular tourist square! This Munich itinerary's favorite sites here are the New Town Hall and the Old Town Hall.
The Old Town Hall was, like many other important Munich monuments, destroyed in World War II, and later rebuilt. Now it's a toy museum! You can contrast your experience by visiting the Gothic-style New Town Hall which has daily shows at 11:00 am or 12:00 am.
Insider Tip: Visit the Old Town Hall first and then the New Town Hall so that you'll be able to make the 11:00 am show. You'll enjoy a unique rendition of ancient folktales from the 16th century, complemented with the sound of the chimes.
Day 1 / Stop 2 – Englischer Garten
Why it's awesome: It is one of the largest urban parks in the world and is in the form of an English country-side park, a Munich must-see!
Cost: Free!
Food nearby: Eat lunch at Seehaus, located within the English Garden that is on the banks of the Kleinhesseloher Lake. It has a pavilion which is ideal for outdoor seating and spectacular views.
If you're only going to spend one day in Munich, you have to stop at this most German of attractions. The English Garden plays a large part in the locals of Munich's lives! It extends from the city center all the way to the North-Eastern section of Munich.
Due to the park being constantly revamped with new features such as buildings and even more greenery. The aesthetic has undergone continuous alteration throughout the centuries. This includes the mid-19th-century addition of the Monopteros, which grants visitors with beautiful views of the park.
You can take a leisurely stroll, a run or even rent a bike to ride in the park. It does in fact boast almost 80 kilometers of paths to lose yourself in.
Insider Tip: Our Munich Itinerary recommends a visit to the Japanese Teahouse, which was built on an artificial island in the Schwabinger Stream. It's a unique experience, watching traditional Japanese Tea Ceremonies take place here!
Day 1 / Stop 3 – Eisbach Waves
Why it's awesome: You get to surf in the center of Munich, a land-locked city that is situated 1,100km away from any likely spot to surf in the ocean!
Cost: Free! To watch or surf, but you will need to buy the professional and correct gear if you want to surf and don't have it already.
Food nearby: Enjoy a beer and a burger at Tivoli Pavillion, a beer-hall nearby!
Located near the southern edge of the Englischer Garten park are the infamous Eisbach Waves! It'll be almost too convenient for you to see so many destinations within a short time frame.
With over 1,000 active surfers attending here, the Eisbach is an atypical destination. It is situated within a landlocked city, which makes it unique to visit.
Locals began surfing here in the 1970s by holding tow-ropes drawn from the above bridge to stabilize themselves to surf. They then realized that they didn't need the ropes! This was because of the fast flow of water resulting in a segment that had no flow. This segment induces waves and strong currents.
Beware though, novices or beginners should not attempt this as it can be very dangerous. In fact, it was actually illegal to surf there until 2010. So, unless you are a professional surfer and have brought gear with you, or are prepared to pay for all the correct gear, we suggest you just watch the spectacle and wonder of surfing in Munich.
Day 1 / Stop 4 – Munich Municipal Law Library
Why it's awesome: It is one of the most beautiful libraries in the world and is open to the public!
Cost: Free admission, which is why it's a favorite on the Munich Itinerary.
Food nearby: Right next door to the library is the posh restaurant Donisl where you can indulge in what has been esteemed as the best Apple Strudel in the city
Erected in the mid-19th century and situated in the New Town Hall, the Municipal Law Library is surely one of the best things to do and see in Munich.
The astounding interior of the library is adorned with impressive spiraling staircases made out of wrought-iron which emulate the form of forest and floral vines. This gives you an opportunity to enjoy the Art-Noveau style of the city, as well as quintessential Gothic Revival Architecture.
You'll encounter these staircases within a two-floor reading room which is roughly 10 meters high. Through the lighting installations, you get a sense of ornate vines crawling along the wall to further enhance the feeling of being in a forest. You can't help but feel inspired here!
What's best is that the library is open to the public! You'll come into contact with lawyers and law students, but you'll still be allowed in! So take advantage of this situation, because other libraries would not typically allow access.
Day 1 / Stop 5 – Watch the Sunset at Fröttmaninger Müllberg (Garbage Mountain)
Why it's awesome: You'll have the most sought-after view of the city on the top of a mountain made completely from 12 million m³ (1200 ha) of waste!
Cost: Free!
Food nearby: Grab a takeaway from the fast-food restaurant, Bobby&Fritz, while you watch the sun disappear.
Munich is known for being surrounded by the natural Bavarian Alps, but what about its other mountains that are… not so natural? Well, on the Northern outskirts of Munich lies the 75-meter-high Fröttmaninger Mountain. This is an unusual and underrated Munich landmark that you won't typically find on a Munich Itinerary.
It a recreational area that has been revamped into a green haven (made entirely from incinerated waste). However, it also connects to an important period of history in the city!
The mountain was created after World War II, when the city's major garbage plantation was obliterated. After this tragedy, areas on the outer-limits were utilized as dumping stations, as well as any ditch/pit within the city.
To resolve this, the city wanted to build a new plantation in the Northern region. In particular, the village of Fröttmaning, to the natives' detriment. This village was home to the oldest church in Munich, the Heilig-Kreuz-Kirche. Mentions of this church date back all the way to the year 815!
The waste being dumped included initially incineration residue, household and commercial waste. Yet, the amount became too excessive. The 'mountain' hence emerged from household trash being added and added to the lot. Eventually, the Department of Urban Landscaping prompted to transform this toxic area into a recreational one and to improve the city's green image.
Presently, you can stand on the top of the mountain and have extensive views of the city and the Alps. A windmill has been positioned on the top of it which makes for great photos. You'll also be able to see the half-sunk Fröttmaninger Church, as well as its reconstructed version nearby.
Theatinerkirche| BMW Premium Tour | Nymphenburg Palace | Starnberger See | Augustiner Keller Beer-Hall and Garden
It's your second day and you're probably wanting to see the more famous aspects of the city and drink some beer! Well, today's going to be jam-packed with just that, so make sure you're rested! We want you to enjoy all of the wonders the versatile city has to offer on your 2 or 3 day Munich itinerary.
Stop 1 – Theatinerkirche (Theatine Church)
Why it's awesome: It links to a very important moment in Munich's history and is extremely photogenic.
Cost: Free!
Food nearby: Walk around the corner to Cafe Maelu, a local favorite where you can delve into the sweetest pastries.
Touring Munich means touring a city that has been reigned by a variety of different leaders and influences. This is evident in the opposing facades of the buildings throughout the historic center, including the Theatinerkirche.
After the plague and war in the mid-1600s, the city became a site of Baroque life. In this period, Italian architects were requested by the elector's (Ferdinand Maria) wife to build what they wanted to be 'the most beautiful and precious church" for the birth of their son.
Their wish came true! Between 1663 until 1688, Italian architects constructed the magnificent church. It possesses a clay-colored, yellow exterior with an extravagantly decorated white interior. It stems its innovation from the famed church in Rome; the Sant'Andrea della Valle. Subsequently, it became the first building of praise/worship located North of the Alps.
Insider Tip: Theatinerkiche is located in Odeonplatz, which is often referred to as 'a piece of Italy in Munich'. This is not only because of the Church resembling one in Rome, but also its neighboring loggia, Feldherrnhalle. This was an emulation of Loggia dei Lanzi in Florence. Therefore, visit both monuments to get a sense of the Italian influence in a German city!
Day 2 / Stop 2 – BMW Premium Tour
Why it's awesome: This is the only place in the world where you can gain knowledge like this; it is the origin of BMW, a most exciting Munich point of interest
Cost: $25 USD
Food nearby: Eat at EssZimmer, a restaurant conveniently located in the BMW Welt which offers vegetarian and gluten-free options, but caters to all tastes.
Munich is renowned as the origin and home of the reputable and leading car manufacturer, BMW! Fortunately, they actually offer extensive tours for locals and tourists alike. These tours allow insights into the various processes of manufacturing. Rolls Royce and Mini Cooper are wholly owned by and subsidiaries of BMW can be seen too!
As part of your specialized Munich itinerary, we suggest you enroll in the premium tour. This permits you to view the BMW Welt (a combined exhibition and museum), the BMW Museum, and the group plant. It will take you just over three hours to explore and experience the history of the brand and its traditional production at the plant.
It is said that an estimate of 1,000 automobiles and over 2,000 engines are built here daily. At the Welt, you can familiarise yourself with the affiliate brands of the BMW Group whilst appreciating its architectural wonder. Overall, you'll be able to comprehend the transformative periods for BMW and how it peaked to its success. You'll also see over 120 of its produced cars, motorbikes, and engines.
The tour is offered only in German or English. There are specific times of days for the varying linguistic tours; German tours offered on some days and English tours on others!
Day 2 / Stop 3 – Nymphenburg Palace
Why it's awesome: It's one of the largest royal palaces in Europe!
Cost: Summer: $13 USD / Winter: $10 USD – extra charge of $4 USD for audio guide.
Food nearby: Eat like a king in the palace at Schlosswirtschaft Schwaige.
A notable tourist hotspot, this Baroque Palace is representative of a large segment of Germany's history and one of its most notable landmarks. You can picnic in the park while viewing the wildlife of the palace's 490-hectare grounds. Or you can enjoy a Gondola-Ride in the Palace canal, but spare lots of time to explore the palace itself!
Nymphenburg was built in 1664 and designed by an Italian architect, Agostino Barelli. If you've been to France, you'll notice that the building resembles French architecture as well.
Want to be in the same space as the royal family? Well, Nymphenburg is indeed still the residing home for the Duke of Bavaria! You can even go view the Queen's Bedroom.
If that doesn't get you excited, the palace has five different museums, a palace chapel, a 19th-century neoclassical temple and many pavilions too.
You may not get the opportunity to see everything within the palace on our Munich Itinerary, so these are the crucial Munich points of interest within the palace:
The Carriage Museum
The Porcelain Museum
The surrounding grounds/gardens
Great/Stone Hall
Day 2 / Stop 4 – Starnberger See ('Munich's Summer Swimming Pool')
Why it's awesome: It's Germany's fifth-largest freshwater lake, and so close to the city!
Cost: Free
Food nearby: H'ugos Beach Club has outdoor seating, live cooking, and live music/performances playing throughout. A great way to begin the transition into night-time or late afternoon!
Now that you've seen most of our favorite inner-city spots, you're probably seeking some more nature and relaxation. We've got you covered because Munich is primely positioned near the spectacular Alps!
Starnberg Lake is 25km away from Munich's city center, which will take you just over half-an-hour to reach via the S-Bahn from Marienplatz.
If you appreciate poetry and literature of the English canon, you'll be even more content. This lake is actually the site that the influential poet, T.S. Elliot. He references this lake in his poem, The Waste Land!
Not only is it Bavaria's second-largest lake, but it is also Germany's fifth-largest freshwater lake. Therefore, swimming here is a must! This Munich attraction is great for escaping the metropolis. Here, you can rent boats, go for a walk, or have a picnic after exploring. What we love most about it is its setting against the backdrop and landscape of the colossal Alps!
Day 2 / Stop 5 – Augustiner Keller Beer-Hall and Garden
Why it's awesome: You get to drink local beer in either the garden or beer-hall!
Cost: One liter of beer will cost you ~$9 USD.
Food nearby: Augustiner Keller has a restaurant-pub where you can indulge yourself in baked pretzels and ribs.
Any 2 day itinerary in Munich would be incomplete without drinking the city's marvelous beers! One of the reasons you're probably wanting to visit Munich is because of its reputation for tasty and traditional beers. Not to forget its magnificent beer halls/gardens too. Well, then you'll love us for sending you to one of the best ones! Its defining quality is that it offers both a traditional Beer-Hall and Garden.
It boasts seven different beers and is a popular destination among locals and tourists. It is extremely photogenic, incorporating many wood-elements such as the ceiling, tables, and 'hand-crafted' timber chairs. They serve traditional German food as well such as the finest baked pretzels and roasted ribs!
Historically, the Augustiner Keller used to be a 'beer repository', where food was not allowed to be served. In 1842, food was permitted to be eaten in these cellars and Beer Gardens emerged!
In the shape of a horse-shoe, the cellar was surrounded by lush gardens and meadows.
Finally, in 1896, the beer-hall was revamped and the garden-like area was opened with a whopping 5,000 seats. The original facade has been maintained and is what you'll see when you visit!
Munich Residenz | Cuvillies Theatre | Vorhoelzer Forum | West Park | Riemer See
You've experienced 2 days in Munich, and you're definitely somewhat hungover and well-fed from all the food and beer from last night. Don't worry! Spending 3 days in Munich or maybe even 3 weeks will have you relaxing in nature.
A 2 day itinerary in Munich is simply insufficient! So, we've laid out the most educational and exciting places to visit.
Visit the Munich Residenz
Located in central Munich, it was once the palace of Bavarian monarchs and was merely a tiny castle with a small moat surrounding it.
It is now the largest city palace in Germany.
Attracts many visitors to view and appreciate the architecture and centuries of additions and memorabilia such as royal collections!
Over six centuries of multi-cultural influences have transformed a castle into the present Munich Residenz! When you walk through the Residence, you will notice what a mass increase and prominence in wealth can achieve for a royal family. It's incredible!
The castle endured through the various art periods such as the most notable Baroque, Renaissance, Rococo and Neoclassicism. Through these periods the formation of a castle became merged with the deluxe decor of a palace. It is a true architectural masterpiece, the best of Munich.
The palace has a great many priceless collections. Alongside the museum is a renowned Antiquarium. Students get a discount too, so make sure to bring along your Student I.D. Card.
Insider Tip: Visit the Residence later in the day, because it tends to be quieter then, and you'll have more freedom to behold.
Watch the Orchestra at, or Visit the Cuvilliés Theatre
A plush theatre-hall that once held Napoleon; also known as Germany's finest Rococo Theatre; (otherwise known as Late Baroque Style).
Due to a fire in 1750 in the royal palace, it was rebuilt and designed in a new location that has been continuously modified.
You can witness the multi-cultural influences throughout the exterior and interior.
Also regarded as the Residenz Theater, this impressive place grants visitors the opportunity to see the theatre room at an admission cost of just $4 USD!
WWII allied bombings entirely diminished the former Cuvillies Theater. Thereafter, a brand new venue was constructed. This new one was placed in close proximity to the ruins of the old theater. To pay homage to it, it was paneled with the original decor!
Although a small and intimate theatre, the details in the decor could be admired for hours. But if you want to watch a show here, keep in mind the theater can only hold 400 people, so book your seats early!
Mozart's Idomeneo premiered here as its first production showcasing. An alternative to simply visiting the theatre is for you to book and enjoy concerts with the residence soloists. Representatives of the Munich Philharmonic Orchestra and the Symphony Orchestra of the Bavarian Radio play here with their gorgeous classical tunes.
You can only visit the theatre by checking the opening hours online beforehand because different seasons influence these hours.
Have a Bite and Drink at the Vorhoelzer Forum
A rooftop cafe/bar above the Architecture department at the Technical University of Munich (TUM).
It caters to special dietary requirements such as vegan dishes for breakfast and lunch!
You'll have great views of the entire city while enjoying delicious food with contemporary decor & terrace with panoramic views.
Reminisce about your student days or current student days in this roof-top cafe/bar! Munich is often regarded as one of the most intellectually-driven cities in Europe. It's also the central business and technologically-advanced hub of Germany. So, you'll get to explore the high-end facilities for groundbreaking research before you arrive at the top floor, the cafe!
Bright minimalistic interiors and a large terrace make this place a hidden gem, literally. This is because the path to the cafe is not well demarcated and is pretty secretive. Only TUM students and prior visitors will know the route to it, which makes it even more exciting to find! Intricately made coffee awaits you, as well as fantastic, well-priced beers too!
Due to its location within a student building, it's often energetic atmosphere is vibrant with lots of social activity. This makes it a great place to come have a cocktail at the bar while enjoying the sunsets. It's the views that make this place a spectacular stop!
Picnic in the West Park
This is a unique urban park spanning an area of 70 hectares, split into an Eastern and Western section.
The park has an array of attractions such as two lakes, a rose garden and an Asian garden.
The Audi Dome, an indoor arena, is located in the park as well.
Munich is well-respected for its spacious and distinguishable parks, but this park is the most quirky, providing a lovely oasis in the hustle and bustle of the city!
The rose garden within the park is flourishing with 20,000 roses, of which 500 different species exist. If seeing these beautiful roses isn't enough, there are also two beer-gardens for you to indulge in.
In the city's summer, the park is extremely busy with music performances and movie screenings. The park is a family-time favorite at nighttime as well, and many gather to watch the sunset over the park's perimeters. Also, take note that German citizens love to grill and barbecue! So you can expect to see this park packed with families grilling food and enjoying a few beers. This is also a great alternative to eating out.
The Asian Gardens are a sight to revel in, the first Chinese Garden in Europe! There used to be 23 different national gardens, and now there are four that are well-maintained. One of the garden's most interesting features is the first consecrated Buddha in Europe!
The Audi Dome is another site to behold when walking through this all-in-one park. It can host over 7,000 people. In fact, it hosted the Basketball matches in the Munich 1972 Olympics!
Take a Dip in Riemer See
An artificial lake planned by the French landscape architect Gilles Vexlard.
You can relax in the modern Riemer Park attached to it, swim or walk to the viewing point.
It takes 35-minutes to reach by train from the city center, and during the Summer is cherished for its clean, crystal blue water to bathe and relax in.
Fairly new, this man-made lake is at the disposal of any local in Munich. Not only is it free admission, but free parking as well! It can be found behind the Riem Arcaden Shopping Mall, spanning 8 hectares and is spacious enough for people to enjoy their privacy and relaxation.
Its eastern shore makes it a local favorite due to the wide pebble beach, which extends into a large meadow after a few meters! Trees have recently been planted to provide shade for bathers or tanners, making it a great site to tan. Stop here to rest if you're backpacking through Germany.
Yet our favorite characteristic of this cool place to visit in Munich is the sand beach area on the banks of the water! This means that a summer vacation in Munich is very possible.
Situated in the Eastern suburbs of Munich, this Munich attraction takes 35-minutes to reach by train from the city center.
If you go here in Winter, expect a totally different experience! The beaches are deserted and the water turns into clear ice. It's gorgeous, but you certainly won't feel an inclination to swim!
If you go in Summer, it will be full, warm and refreshments will be sold. Also, you'll be able to see as far as the Austrian border if you walk the steep stairway to the viewpoint on a clear day.
Planning a trip to Munich means that you're visiting the most expensive German city. There's a reason for this, it has one of the highest qualities of living! Therefore, the city is very safe and has no reputation for crime. All slights risks traveling in Germany are low. There are no travel warnings/advisories for Munich.
However, there is a medium-rated risk of being pick-pocketed in Munich. One would expect this in a city with mass influxes of wealthy tourists. Be vigilant and avoid opportunistic thieves by concealing all your belongings. We suggest you put your bag backward, onto your chest when walking through busy areas.
However, there are no actual unsafe areas, just areas where pick-pocketers thrive. These are busy tourist areas such as Altstadt (the center). If you're reasonably careful, you'll leave with everything you came with!
Don't Forget Your Travel Insurance for Munich
ALWAYS sort out your backpacker insurance before your trip. There's plenty to choose from in that department, but a good place to start is Safety Wing.
They offer month-to-month payments, no lock-in contracts, and require absolutely no itineraries: that's the exact kind of insurance long-term travellers and digital nomads need.
SafetyWing is cheap, easy, and admin-free: just sign up lickety-split so you can get back to it!
Click the button below to learn more about SafetyWing's setup or read our insider review for the full tasty scoop.
Neuschwanstein & Linderhof Castles
Delve into a fairy-tale by exploring the two castles that King Ludwig II constructed, nestled deep within the serenity of the Alps. These castles are great examples of Western and Bavarian architecture! The tour provides you with over 4-hours to appreciate each design.
This is one of the most popular things to do around and near Munich and a favorite day trip from Munich.
After exploring these two magnificent buildings, you'll even get the chance to witness the exact location wherein King Ludwig II grew up! This is called Hohenschwangau Castle, and the tour will take rest here at mid-day.
Romantic Road and Rothenburg from Munich
Referred to as the 'Romantic Road', this path begins at Harburg Castle, a medieval complex with origins tracing all the way back to the 11th century!
After exploring the castle and its exterior, you'll have captivating views of the Nördlinger Ries as you enjoy a luxury drive. This area is an impact crater that formed almost 15-million years ago after being struck by an asteroid! This is our must-see pick for any 3 day itinerary in Munich.
The drive will commence at Rothenburg, the romantic medieval town. The tour will give you lots of time to walk around and through the tightly packed and colorful buildings. Upon your return to Munich, you'll tour through the largest hops-growing region in the world, the Hallertau.
Dachau Memorial Site Full-Day Tour in English
With a haunted past, the holocaust remnants still linger through the country. A full-day, extensive tour in English with a live tour-guide is a very educational and interesting offer!
Dachau is known as the very first and longest-lasting concentration camp that acted as a replica for the subsequent ones.
Through the tour, you will be given access to the bunkers, barracks and the heinous entry sign, entitled 'Arbeit Macht Frei', or 'work sets you free'.
The tour spans 4-hours with a highly-educated and cultured tour-guide who will elaborate on the expansion of the camp.
Skip the Line Munich Free Walking Tour with Booking Fee
A 3-hour, extensive Munich walking tour will lead you into the city's core while you learn about the city's major landmarks. A fervent lover of Munich, the qualified tour-guide will take you to the world's most renowned beer hall, Hofbräuhaus, as well as to the churches of Frauenkirche (Church of Our Lady), and the Church of St. Peter.
You will walk the exact path that Adolf Hitler walked in 1923, the point at which he attempted to shoot his way into power during the Munich Beer Hall Putsch.
Day Tour to Berchtesgaden Foothills & Obersalzberg
Berchtesgaden is a small market town located in the Bavarian Alps that borders Austria. Historically, Hitler's Eagle Nest was located in the Southern section of the town!
You'll arrive here with a luxury bus that will drive through the famed German Alpine Road. This is one of the most scenic, mountainous routes in Germany with breathtaking views of the valleys.
Upon arrival, lifts will take you up to Obersalzberg, a mountainside retreat, from Berchtesgaden. Obersalzberg was the site on which Hitler placed his holiday mountain retreat and many key decisions were made here. You will have the choice of embarking up this slope to view the remains of it, and spend some time exploring!
Note: If you do this tour in winter, you'd rather get to view the salt-mine because of the ice-cover on the slopes.
Find out what people want to know when planning their Munich itinerary.
Conclusion
Munich contributes to much of Germany's economy and culture. Whether you seek ancient grandeur and Western palaces/castles or you just want to unwind in the mountains and lakes, Munich is an all-in-one experience!
Grab a beer, picnic in the parks and venture into the traditional Bavarian villages and Alps. Enjoy an authentic German experience! Our 3 day Itinerary in Munich (and beyond) allows you to embrace the city's history, culture, nature, and romance.
We truly love Munich due to its diverse offerings and accessible destinations!
If you're wondering about how many days to spend in Munich, we suggest about three to five days in order to explore the outer-city limits, pay tribute to the Holocaust victims and appreciate the most picturesque lakes and mountains.
---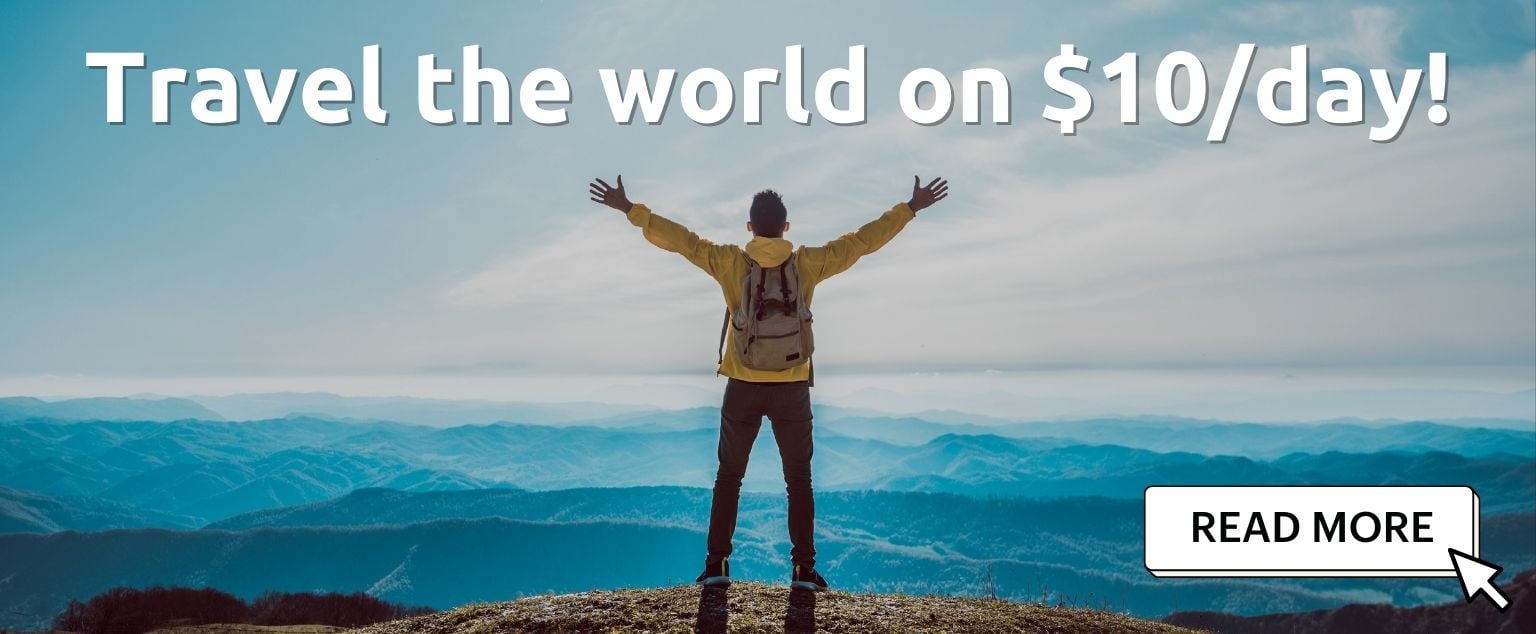 And for transparency's sake, please know that some of the links in our content are affiliate links. That means that if you book your accommodation, buy your gear, or sort your insurance through our link, we earn a small commission (at no extra cost to you). That said, we only link to the gear we trust and never recommend services we don't believe are up to scratch. Again, thank you!