Germany is often seen as the center of Europe because of its exciting history and geographical position. On another note, it's also known for its beer and drinking culture, which puts it at the top of the list for global youth.
Because of this, Germany is home to some of the most exciting and fun festivals on the planet. No wonder 30 million people visit the inland European country each year!
The most well-known festival in Germany is undoubtedly Oktoberfest. But what if your trip doesn't line up with this event, or you aren't a big fan of beer? Luckily for you, plenty more festive events are held over the year.
Whether you're a culture-vulture looking for the most quintessentially local German celebration or are after a rocking time at a music festival, there are more than enough festivals here to suit every type of traveler.
Festivals in Germany
If you're overwhelmed with the choices of festivals to attend in Germany, read on for my pick of the top eleven cultural and music festivals in the country: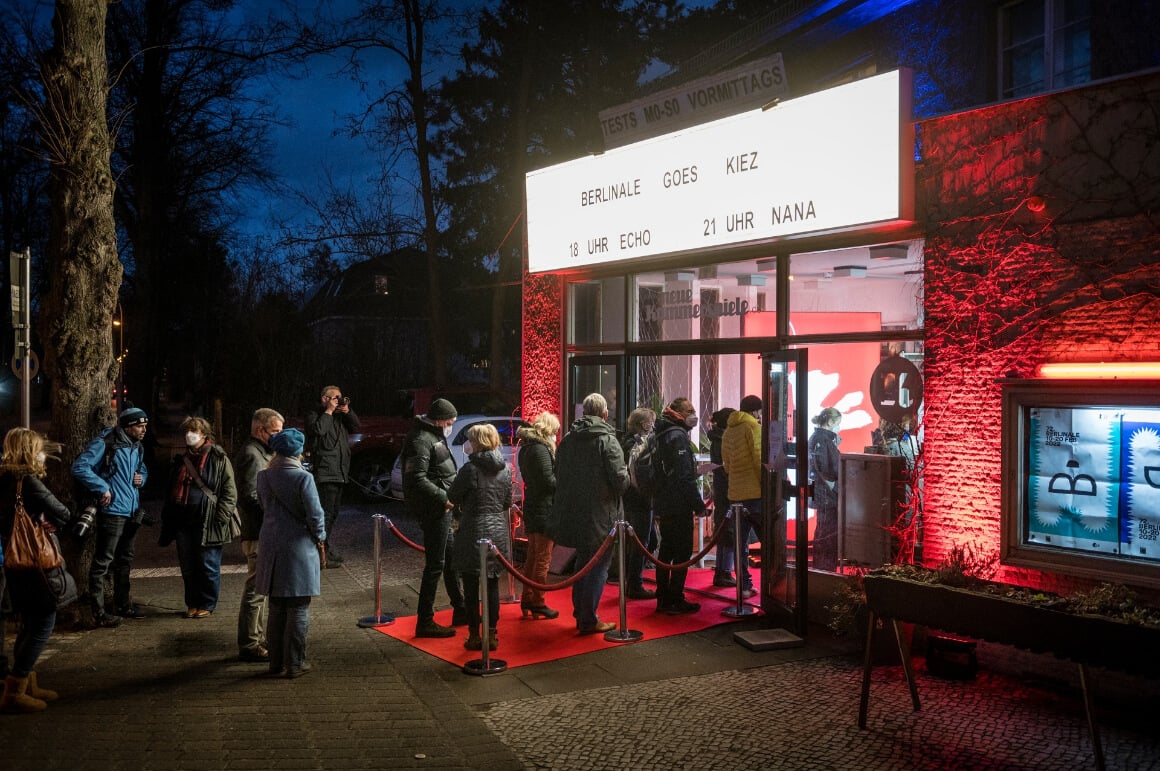 When: February
Where: Berlin
Once a year in February, dazzling celebrities flock to Berlin for the world's largest international film festival. Berlinale has been held annually since 1951, with more than 400 films screened in competition for 20 prizes (known as Gold Bears or Silver Bears).
Like most longstanding events in Germany, Berlinale has an eventful history. It was founded in 1951 to showcase the free world during the Cold War and reshaped itself as an intercultural exchange and platform for cinematic expression of social issues after a turbulent war period.
Even though this German festival is attended by some of the world's most famous film stars and producers, the unique part about the event is that it is relatively accessible for those outside the film world to attend.
The event takes place at the Friedrichstadt-Palast in the heart of the city, which is super easy to access with public transport.
While some screenings are 'invite-only' or require you to buy an expensive all-access pass, there are public events that you can attend for as cheap as €12 – pretty much the price you would pay to see a movie at the theatre!
Where to Stay:
The city of Berlin is super well connected with public transport, and the event venue is easy to get to no matter where you choose to stay in the city. The Precise Tale Berlin Potsdamer Platz is well located in Friedrichshain-Kreuzberg and features a garden and a terrace.
When: October
Where: Mannheim
In typical Mannheim fashion, Time Warp DE brings some of the biggest names in techno to a 19-hour warehouse rave once a year in April. It might be one of the world's most well-known and longest-running techno events, having occupied a spot on the techno calendar for over 25 years. If you're looking for a good trip to take in October, then heading here is a guaranteed good time.
With artists like Nina Kraviz, Solomun, Loco Dice, Magda, Ricardo Villalobos, and Dixon, this music festival in Germany shows no signs of slowing down anytime soon. The event takes place over a weekend in October as the weather starts to turn cooler (which is a blessing in disguise because you're bound to build up a serious sweat in the crowd).
There are two stages at Time Warp DE, and plenty of music to entertain you over the course of the 19 hours. With techno and electronic being the main genres of the event, you can expect a whirlwind light show and pyrotechnic performance at this event. After all, techno is all about the musical atmosphere.
Ticket prices are staggered over three releases and get more expensive closer to the event. Weekend passes start at €99 and reach €129 at the third release. Day passes start at €59 and reach €75. You can also purchase a VIP weekend ticket for €219.
Where to Stay:
After a weekend of classic raving, make yourself at home in this contemporary apartment flooded with natural light in the city.
Walpurgisnacht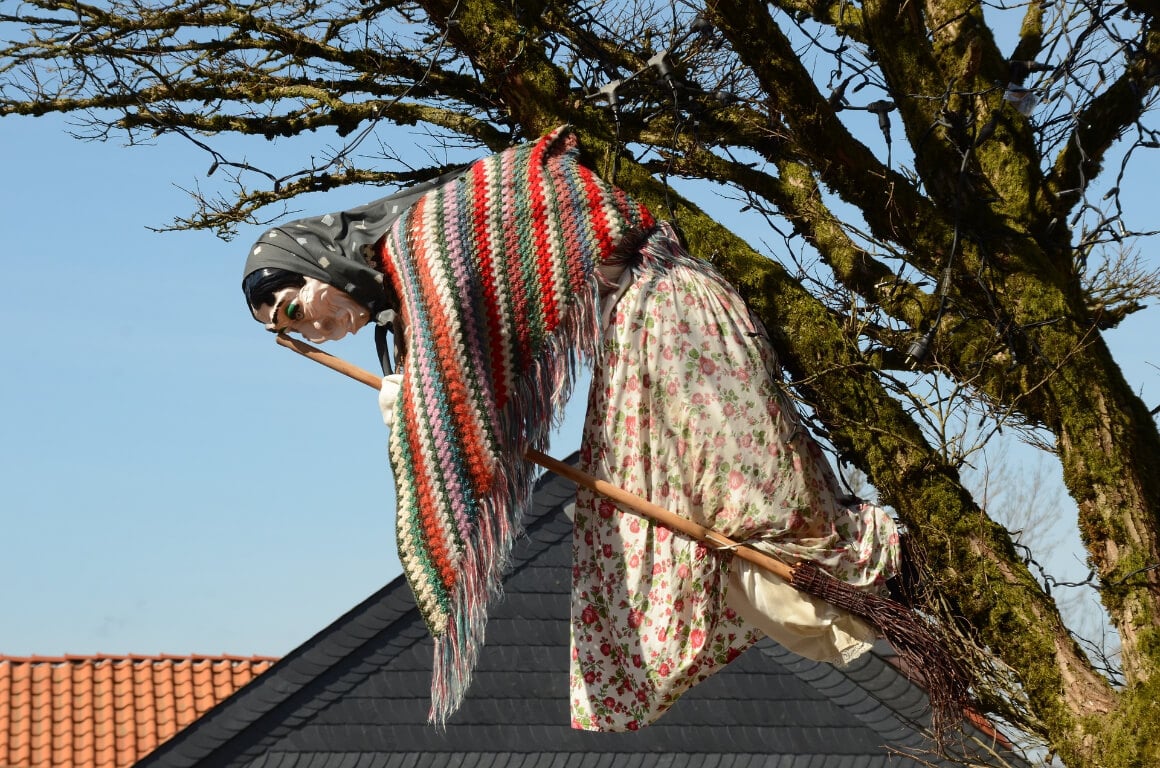 When: April
Where: Heidelberg
Every year on the eve of May Day, Germany celebrates a super spooky night of the witches. Translated to Walpurgis Night, Walpurgisnacht is a pagan celebration of Saint Walpurga.
Saint Walpurga was an English nun who was celebrated for her role in ending pagan witchcraft and sorcery. Herbalism and ritualistic acts (then seen as witchcraft) were widespread in Germany, often ending in some of the biggest and most gruesome witch hunts in history. Today, Walpurgisnacht is a cultural festival in Germany known as the burning of the witches.
Similar to Halloween in creepiness, both events have their origins in pagan celebrations of the changing of the seasons. These two days were always seen as very important, as they were believed to be when the veil between the spirit world and our own was at its thinnest.
Every year on the 30th of April, locals congregate to protect themselves from witches and evil spirits by creating loud noises and burning straw men in massive bonfires for good luck.
Today, the tradition continues with fireworks displays and bonfires yet has morphed into a more fun-loving event where participants dress up like witches and drink lots of beer and traditional German food.
With such a unique and intriguing history, you can't miss a Walpurgisnacht celebration while in Germany!
Where to Stay:
There is nothing spooky about this gorgeous apartment in Heidelberg, which is the perfect spot to call home when you visit this historic town for Walpurgisnacht.

Do You Want to Travel FOREVER??
Pop your email in below to get a FREE copy of 'How to Travel the World on $10 a Day!'.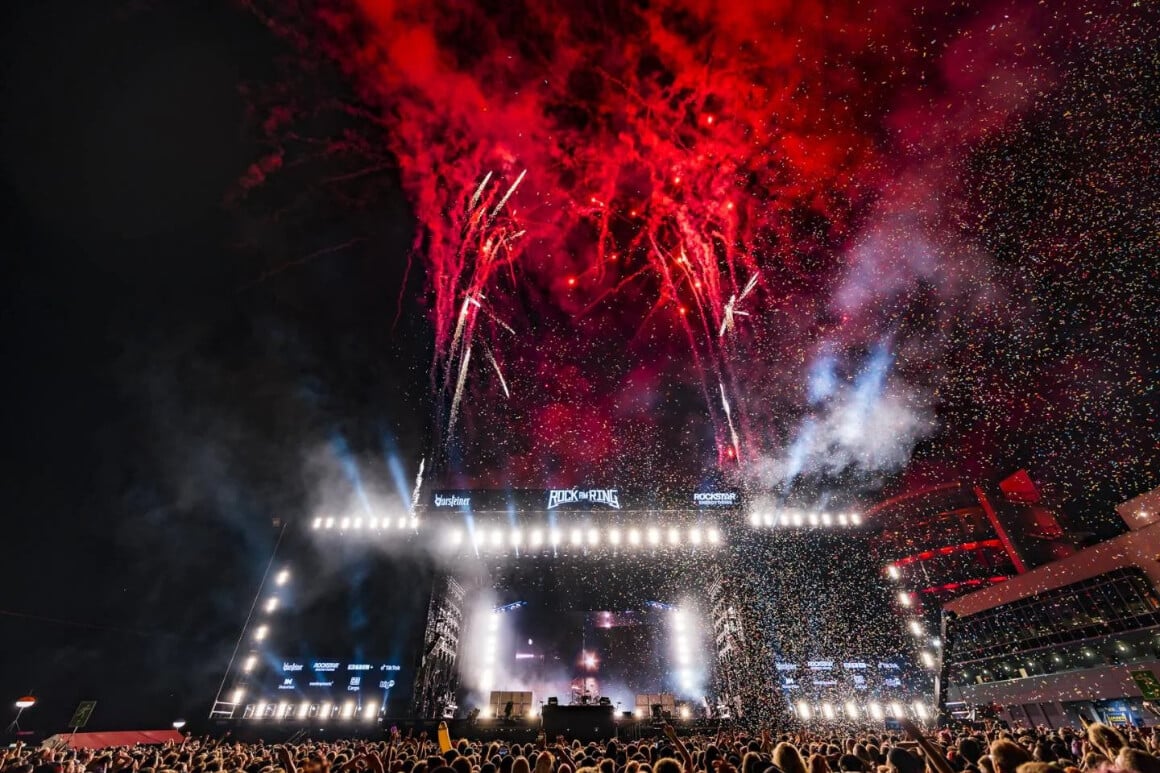 When: June
Where: Nürburgring and Nuremberg
If you are a big rock and roll fan, you'll be overwhelmed with the options of rock music festivals in Germany. The country is home to some of the world's top heavy metal artists.
Two of the best are Rock am Ring (Rock at the Ring) and Rock am Park (Rock in the Park), two separate festivals held over the same June weekend near Mendig and in Nuremberg.
Rock am Ring takes place on the iconic Nürburgring racetrack. The event has three stages, a kitted-out food court, a giant Ferris wheel, and other festival entertainment. Rock am Ring also offers different camping categories across a huge outfield camping area.
Rock im Park is held at the Zeppelinfeld field in Nuremberg. As you might expect from one of the most significant events in the country, these rock concerts are supported by incredible stage designs, impressive fireworks displays, and pyrotechnic performances.
Both events share very similar lineups, with performers performing one day at the Nürburgring and the next at Nuremberg. Tickets for the weekend start at €190, with a day pass costing just €110. If you want to take advantage of the campsites and parking, you'll have to purchase additional tickets.
Together, these rock concerts are the largest music festival in Germany. In fact, they even rank as one of the biggest in the world, with sold-out tickets welcoming 150 thousand attendees each year.
Where to Stay:
If you aren't game on camping for the weekend, upgrade your festival experience and find a gorgeous self-catering rental nearby the event venue.
This stylish apartment in Nuremberg is flowing with natural light, perfect for a post-festival recovery day.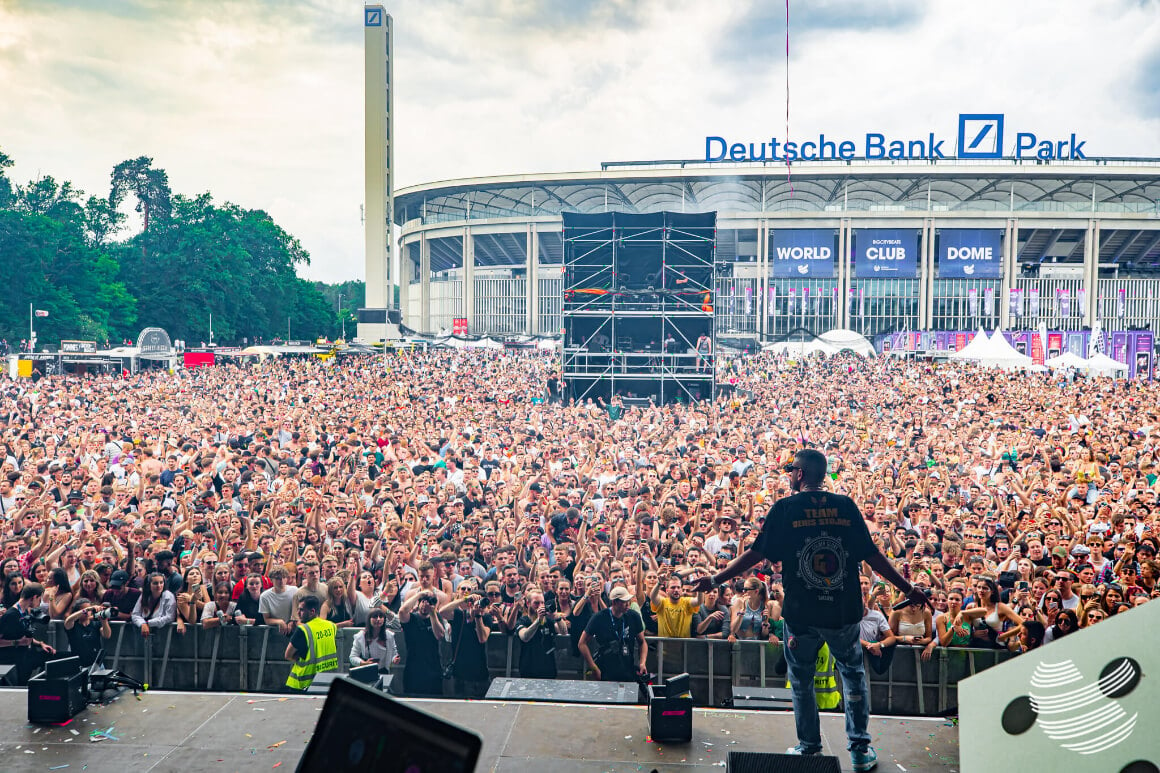 When: June
Where: Frankfurt
World Club Dome might be one of the unique festival concepts we've come across. During a weekend in June, festival organizers transform a massive sporting arena of the Deutsche Bank Park in Frankfurt into what it likes to call the 'world's biggest club.'

With 24 stages and an off-the-charts lighting production that overtakes the entire venue, this is one of the most intense and immersive festival experiences available.
The music genre is primarily electronic dance music (EDM), house, and electro, with a touch of rap, hip-hop, and trance to spice things up. In their words, 'there are no genre boundaries here.'
In the past, this German festival has drawn some of the most famous EDM artists in the world, including Tiesto, Dimitri Vegas, deadmau5, Klangkarussell, and Steve Aoki. If you're a fan of the genre, you can't get a better lineup than at World Club Dome.
The event runs for three consecutive days and attracts over 180 thousand clubbers from across the world. You can choose from smaller club-format stages with a more intimate crowd or park off at the main stage, which alone can hold up to 50 thousand partiers.
Where to Stay:
With the event venue just a short drive south of the city center, you can find a place to stay anywhere in Frankfurt and be close to the action. This well located condo is near the city center and public transport lines and it has a balcony.
When: June / July
Where: Munich
Opera enthusiasts from across the globe visit Munich each summer for one of the country's most highly anticipated opera events. The event takes place over about a month between June and July and dates back as far as 1875 when it used to be called the Bayerische Staatsoper (Bavarian State Opera).
The Bayerische Staatsoper boasts over 350 years of history and is easily one of the most famous opera houses in the world. It is known for hosting leading directors and performers like Kirill Petrenko and Anna Netrebko.
This German festival takes place at different venues across the city of Munich, including the National Theatre, The Prinzregententheater, and the Cuvillies Theatre. A few Festival Workshops are also hosted at more unusual venues like art galleries and parks.
Tickets differ in price depending on the performance; however, there are some free concerts that you can attend. The 'Opera for All' feature has been running for over 20 years and is an open-access event hosted at the Max Joseph Platz, where locals and tourists park off with picnic blankets and food for a free broadcast.
Where to Stay:
Munich is packed with exciting places to stay, from uber-luxurious hotels to low-key self-catering vacation rentals. The Boutique Hotel Germania is a four-star property just a short walk from major attractions.
Forget boring accommodation… book yourself an EPIC STAY!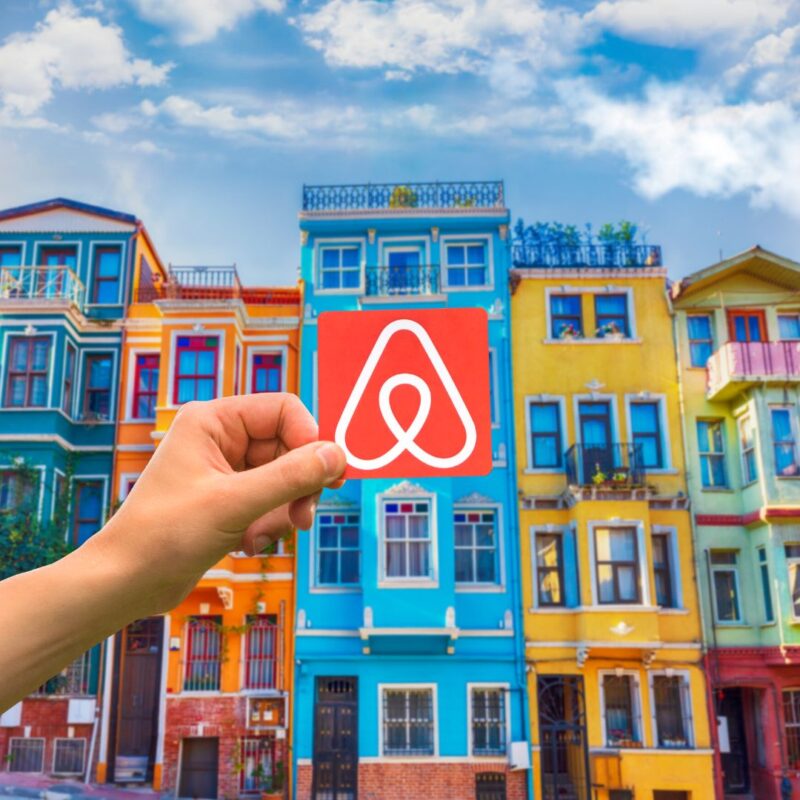 Why stay in a naff hotel when you can stay in a cosy, stylish local house instead? And for half the money too!
Stay somewhere EPIC and save your hard-earned dollars — from houses to barns to castles and caves, there is an Airbnb for every occasion!
Book an EPIC Stay
When: July
Where: Freiburg
One of the more unique music events in the country, Sea You Festival is a house and techno festival hosted on the banks of the Tunisee Lake just outside Freiburg. It's a summer festival dream, topped with floaties, tanning sessions, swimming, and lakeside BBQs between dancing to some of the world's most loved techno and house music artists.
The countryside location (near the borders of France and Switzerland) gives this German festival an edge. The combination of vibrant music with serene nature is a recipe for success.
If you're a fan of artists like Amelie Lens, Boris Brejcha, Solomun, Nina Kraviz, Len Faki, Paul Kalkbrenner, Maceo Plex, Vini Vici, and Neelix, you're in for a serious treat.
As an all-immersive outdoor festival, the event has campsites and hotel packages available for those who want to stay overnight – and trust me, you will.
An early bird day ticket will cost around €124, while a three-day weekend ticket will set you back between €139 and €165 bucks. A three-day VIP pass costs €225.
Twenty-five thousand people attend this event each year, so get your tickets as soon as they're released to avoid disappointment.
Where to Stay:
For such a reasonable price, you can't do much better than this cozy garden cottage just around the corner from the heart of Freiburg.
When: July
Where: Neustadt-Glewe
Airbeat One is one of, if not the most well-publicized festival in the country. It's well-known for its unique location in the usually peaceful countryside town of Neustadt-Glewe. The festival takes place at the local airstrip during a weekend in July, bringing the place to life across five different stages, each dedicated to a different electronic genre.
And I'm not talking about average stages, either. Each stage at this music festival in Germany is extravagantly designed following a theme, with fantastical stage sets and incredible lighting productions creating an immersive and engaging space for festival-goers to enjoy.
On top of the incredible stages and environment, the lineup for the event is pretty impressive, too. With names like Tiesto, Adam Beyer, Above and Beyond, and Black Coffee, how can you not expect an incredible production from start to finish?
Fifty thousand EDM fans travel across the world for the event, which also offers campsites right next to the event site, where you can set up camp for the four-day event. Prices for the event range from €64 for early bird tickets to €172 for three-day passes.
Where to Stay:
This gorgeous condo is a lovely place to get some beauty sleep after a wild few nights at Airbeat One. It has been beautifully refurbished and even boasts its own sauna for some post-festival R&R.

When: July / August
Where: Bad Durkheim
Let's face it, Germany isn't exactly known for its cuisine, mainly consisting of stodgy carbs and a lot of meat. However, there is something good to say about the country's wurst, which is just another name for a sausage.
The Wurstmarkt is pretty much a German festival dedicated to eating and (more so) drinking. Every year on the second and third weekend of September, more than 600 thousand people flock to the Bad Durkheim region to indulge in traditional German wurst and beer. It's pretty much a chaotic celebration of the region's biggest product: wine.
This gluttonous festival dates back to 1417 and is now recognized as the largest wine festival in the world. With 36 historic wine farms and wineries in the area, you can only imagine the amount of wine tasting there is to be done at the festival.
There are two wine halls and one beer hall, where attendees can enjoy a beverage of their choosing while listening to local live music. Most of the music at the festival is folk music, which creates a casual and wholesome social environment.
There are also fair rides, games, market stalls, and food vendors to support.
Where to Stay:
Bad Durkheim isn't exactly overflowing with accommodation. In fact, most people choose to stay in the nearby town of Mannheim or even travel from Frankfurt on a day trip.
With the expected drinking at the event, I recommend staying in the Hotel Bettelhaus, just a hop and a skip away from the Wurstmarkt. This way, you won't have to designate a sober driver!
Is This the Best Daypack EVER???
Nature One
When: July / August
Where: Kastellaun
As far as venues go, we have to give it to Nature One for having one of the most unusual venues of any festival in Germany. The event takes place in an old NATO missile base which has been tastefully converted into a venue boasting four massive stages and a ton of other smaller ones.
There are about twenty rooms and areas to explore, each with a stage showcasing different talented artists. The main stages generally host the event's headliners, while the smaller ones serve as an opportunity for local and up-and-coming artists to advertise their talents.
The music is pretty varied but mainly draws house music and techno fans with some of the world's leading performers. Over 50 thousand guests attend the festival each year, making this one of the biggest open-air electronic festivals in Europe.
Whatever you do, make sure you stick around for the Saturday fireworks display, which is bound to get you raring for the night ahead.
Ticket prices vary depending on when you buy them but sit around the €70 benchmark.
Thousands of festival-goers set up their tents for the weekend festivities around the unique venue. These campsites can be considered a festival themselves, with many small-scale artists setting up non-official stages throughout the weekend.
Where to Stay:
Make yourself home at this guest suite in a traditional German countryside manor. Wake up to the sound of birds chirping and enjoy your morning coffee overlooking the manicured gardens for a change of scenery after a buzzing evening at Nature One.
When: September / October
Where: Countrywide (Munich)
If there's one festival on this list you've definitely heard of, Oktoberfest, one of the most famous festivals in the world, would be it. Although this quintessentially German event is held across the country (and the globe), the best place to experience the festival is right in the heart of Munich.
Did you know that this boozy festival started as a royal wedding celebration? Today, it's the largest folk festival in the world, attracting millions of attendees who consume nearly eight million liters of beer (internationally).
During the two weeks of Oktoberfest, Munich is overrun with festivities. You'll see people donning their best dirndl and lederhosen (the traditional German outfits) guzzling pints of beer just about everywhere you look.
The greatest advice I could offer you? Line your stomach with pretzels and bratwurst, and drink lots of water throughout the day!
The festivities occur in a huge lot in central Munich, where you can choose from fourteen Biergartens (beer gardens). Each Biergarten is covered by a big tent and filled with long tables and benches.
The celebration does offer more than just drinking and includes festival rides, games, markets, and food stands. The Old Oktoberfest tent is less about drinking and more about traditional German activities. Here, you can taste local wines, take a break from the raucous crowds, and enjoy a more casual atmosphere.
Where to Stay:
Munich is flooded with gorgeous places to stay, from central hotels to suburban vacation rentals. If you have the budget and want to stay right in the center of the city, Eden Hotel Wolff is located across the road from Munich Central Station and will exceed all your expectations.
Final Thoughts
With a history spanning centuries, life in Germany is steeped in culture and tradition. Attending a German festival is a wholesome way to immerse yourself in the most welcoming and fun parts of German culture.
Unsurprisingly, I would advise visiting Germany in October to experience the original Oktoberfest celebration. Even after attending a bunch of worldwide versions, there is no festival as outlandish as the original German Oktoberfest.
If you're visiting for a festival in particular, make sure you come prepared, buy your tickets, and book accommodation in advance. The cities can get super busy during the summer months, and you wouldn't want to lose out for being too slow.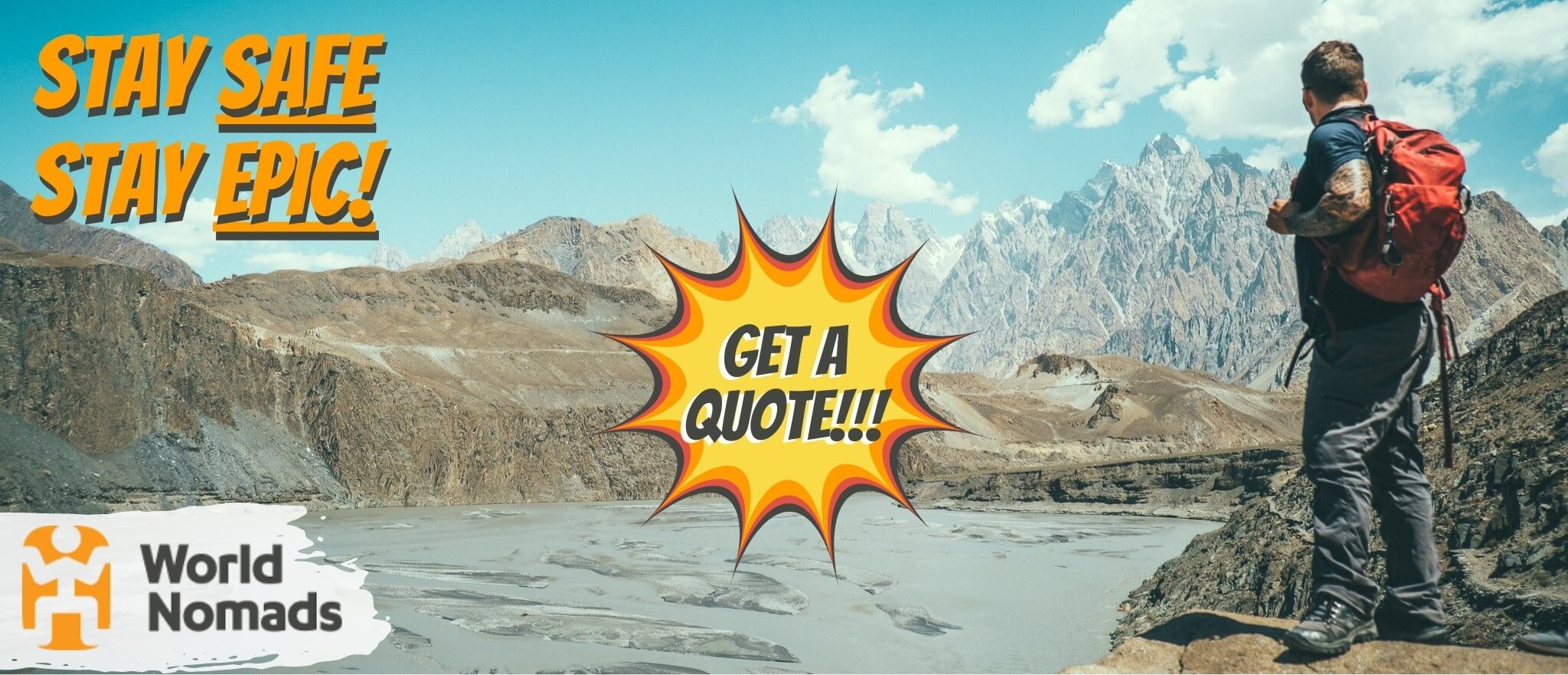 World Nomads' mission is to support and encourage travellers to explore their boundaries. They offer simple & flexible travel insurance, and safety advice to help you travel confidently.
They've been doing it since 2002 – protecting, connecting, and inspiring independent travellers just like you.
Get a quote below or read our in-depth review!
World Nomads provides travel insurance for travelers in over 100 countries. As an affiliate, we receive a fee when you get a quote from World Nomads using this link. We do not represent World Nomads. This is information only and not a recommendation to buy travel insurance.
---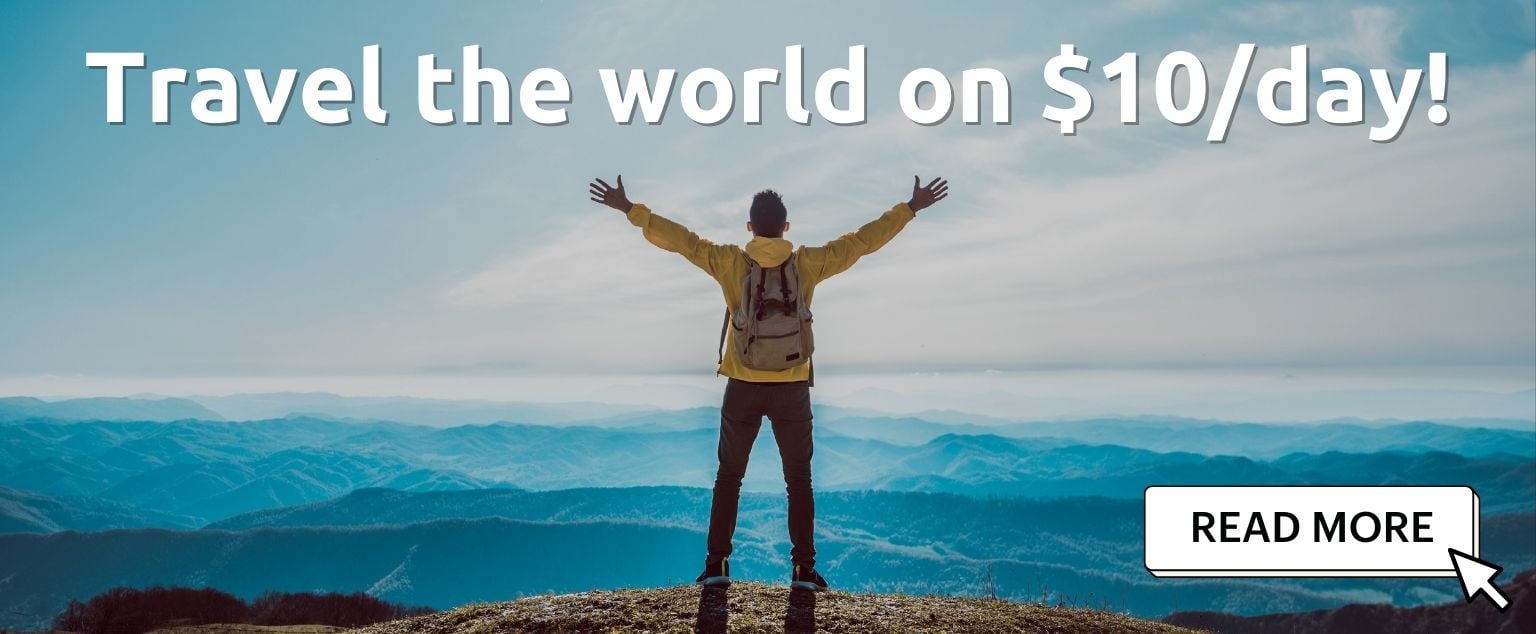 And for transparency's sake, please know that some of the links in our content are affiliate links. That means that if you book your accommodation, buy your gear, or sort your insurance through our link, we earn a small commission (at no extra cost to you). That said, we only link to the gear we trust and never recommend services we don't believe are up to scratch. Again, thank you!