Whether you're spending a weekend in Berlin or planning a week-long trip, the city has an almost unrivaled diversity! In every corner of Berlin, you will find something fresh and exciting! From the historic buildings and a plethora of top-notch museums to vibrant outdoor galleries, your Berlin itinerary will be filled to the brim!
There are so many places in the world that are considered awesome to visit, but few are truly cool as Berlin. Germany's capital city, with its thriving art scene, innovative cuisine, and spectacular architecture definitely deserves a spot on your travel wish list!
From the city's dark and turbulent past, it has emerged as a warrior for social change and with a passion for remembering its history. One of the most remarkable things about this incredible city is the many memorials and Berlin landmarks which act as a reminder to forever learn from history.
And since there's so much to do in this city, I've come up with the perfect Berlin itinerary for your visit. That way you can explore everything without the fear of missing out on the must-see attractions in Berlin.
Let's get right to it!
Berlin's history, architecture, foodie scene, and tendency to embrace the oddball has turned Berlin into a truly memorable city! It has something for every traveler, from sprawling parks to incredible museums and spooky tours, you'll never run out of things to do in Berlin!
Whether you're spending a one day in Berlin or planning an unforgettable Berlin itinerary, there are some phenomenal options jostling for a spot on your list! We'd personally suggest taking at least two-three full days to explore the city. If you want to see all of the important landmarks you might be able to fit everything into 24 hours, but that'll guarantee a lot of stress. So do yourself a favour and set more time aside.
In this itinerary, you'll find three days packed with action, culture, history and adventure. But don't worry, you won't have to rush from A to B, trying to fit everything in.
I've chosen the ideal daily structure, added times, routes to get there and suggestions on how long you should spend at each spot. Of course, you can add your own spots in, swap things around, or even skip some places. Use this itinerary as inspiration instead of a fixed plan to get the most out of your trip!
3 Day Berlin Itinerary Overview
No matter how many days in Berlin you'll spend exploring and enjoying the many sights the city holds, you'll need somewhere fantastic to stay. Because there's so much to see and do on your vacation in Berlin, it's always a good idea to stay somewhere central and in an area that has what you're looking for!
Berlin was divided by the Berlin Wall for so many years, which means that its layout is a tad complicated to navigate. However, this also means that there are multiple 'mini hubs' in the city, where you'll find another batch of places to visit in Berlin! So, if you're looking for the best place to stay in Berlin, I've got you covered with some of the city's finest options.
Because the city is so diverse, every neighborhood has its own unique atmosphere and fantastic Berlin points of interest. So your decision of where to stay truly depends on what you want on your trip to Berlin!
Mitte is one of the go-to places if you're interested in popular Berlin attractions, sightseeing and getting a feel for Berlin's old-timey charm. This central location is filled with amazing things to do, including a ride in the AquaDom elevator where you're surrounded by sea life!
Friedrichshain is another amazing choice! This popular, up-and-coming community is the perfect spot for creative travelers looking for something different. As one of the cheapest neighborhoods in Berlin, there's a fantastic array of accommodation. This urban spot is a night owl's paradise and it's also where you'll find the fascinating Computer Games Museum!
Speaking of incredible places to stay in Berlin, Kreuzberg (or Xberg) is a lively cultural hotspot where river beaches combine with a vibrant nightlife and some amazing street art to create an unbeatable place to stay.
If you're looking for something else entirely, the charming area of Charlottenburg-Wilmersdorf is filled with family-friendly attractions to add to your Berlin itinerary! With world-class restaurants and a range of historic landmarks, this is the perfect spot for a diverse group of travelers. Check out the famous shopping street of Kurfürstendamm while you're there!
Best Hostel in Berlin – PLUS Berlin
Brilliantly located near the East Side Gallery, and nestled between some of Berlin's prime nightlife spots, PLUS Berlin is one of the best party hostels in Berlin! Complete with a swimming pool, sauna, and lovely garden, this hostel has it all. Enjoy the vibe at their Opera Bar and restaurant, or head out to the fantastic clubs just a stone's throw away!
Chic and stylish with access to a shared pool and cool rooftop garden, this apartment is located in the heart of Berlin, in the neighborhood of Mitte.
The compact apartment has a modern kitchen and the large windows provide plenty of natural lighting. There's a separate desk and dining table and the apartment has free Wi-Fi. The monochrome is the best place to stay in Berlin for a couple.
Enjoy this 3-star hotel with a great price tag in a charming and vibrant neighborhood! With a 24-hour reception and delicious buffet breakfasts served on their rooftop breakfast patio, you'll love every minute of your stay. Stop off at the fantastic local eateries or enjoy touring Berlin with uber-easy nearby transport options!
The first day in Berlin is going to start in nature, which is perfect if you just have a long journey behind you. Afterwards, you'll head into the city to explore some of the most important monuments of the city. Be sure to wear comfy shoes and bring some snacks!
Being the massive and diverse city it is, Berlin also provides locals and visitors with a fantastic public transport system. One of the most popular ways to get around in Berlin is via the U-Bahn (the underground) or S-Bahn trains which run all over the city. You could also jump one of the city's handy trams or buses. It's very easy to get tickets for any of these modes of transport, just make sure you get your hands on a map so no time is wasted by getting lost!
While a lot of Berlin is super walkable, it doesn't help with getting the most out of your trip. Perhaps the best thing to do is grab one of the city's travel passes. You can get to your destination easily and spend more time exploring Berlin!
Wondering what to do in Berlin? Whether you love art, history, food, a happening nightlife scene, or you're up for anything, I've put together a stellar Berlin itinerary that will make your trip unforgettable!
Take a look at some of the top-notch options for day one on our itinerary for Berlin! Get in touch with nature at the lush Botanic Garden, then take in a spot of history at some of the finest Berlin landmarks – Charlottenburg Palace, the Reichstag Building, and Brandenburg Gate. Then, finish off your day to the sound of the Berlin Philharmonic!
9am – Berlin Botanic Garden and Museum
If you love a splash of nature on a vacation in the city, enjoy a morning at the Berlin Botanic Garden. This oasis of lush greenery and incredible diversity is filled with stunning greenhouses, a sea of colorful flora and a chance to learn a little something as well!
Travel through this historic garden where you can enjoy a walk around Viktoriahaus, which is over one hundred years old! Explore the incredible collection of orchids, carnivorous plants (yikes!) and stunning white water lilies. Then, get lost in the tranquil arboretum where towering trees and the amazing Arbor of Roses right in the middle!
This immaculate garden is a fascinating place, especially thanks to the on-site museum where you can check out a range of models that give you an inside look into plant structures that are usually invisible to the naked eye. Think "forest in a matchbox"!
Insider Tip: The entrance ticket includes admission to the museum as well
Cost – 6€ for adults
Getting there – The S1 line stops directly at the garden
How long should you stay – Give yourself 1-2 hours to enjoy the beauty of the garden and museum
11.30am – Charlottenburg Palace
Be greeted at the entrance by an impressive equestrian statue of King Friederich Wilhelm III – a fitting beginning to an incredible palace tour. Once a royal summer residence, the Charlottenburg Palace is Berlin's largest and most magnificent royal house!
Spectacular paintings fill the walls and lofty ceilings of the palace, while amazing statues stand like sentinels as you explore the grounds. Don't miss a look at the Belvedere former tea house and pavilion with amazing panoramic views, as well as the on-site mausoleum where the castle's namesake was laid to rest. The palace was named after the beloved first Queen consort of Prussia, Sophie Charlotte.
The Goldene Galerie (the castles rococo ballroom) makes for quite the sight, and you'll feel utterly regal as you admire its remarkable interior! The Old Palace and New Wing are both open to the public on your tour, while the grounds are free to explore.
Speaking of the garden, the palace's impressive formal garden is surrounded by a lush woodland that makes it all the more royal!
Cost: USD $23 for a full-access ticket.
Getting there – Walk to the U9 and change to U7 at Berliner Straße
How long should you stay – 60-90min
2pm – Reichstag Building
Add a significant and fascinating piece of history to your Berlin itinerary with a visit to the Reichstag Building!
Home to Germany's parliament, this historical Berlin landmark has quite the history, from World War II and well into the Cold War. You can even get a peek at the current-day parliament at work!
Visitors can still see the Soviet graffiti on fire-touched walls after its occupation by the USSR. marked by history, the Reichstag Building was used for propaganda presentations and military purposes during WWII, and it became the main target in the 1945 Battle of Berlin. If you're a history buff or have a love for politics, this is definitely one to add to your Berlin trip itinerary!
It also grew in popularity among tourists when it was home to the widely-praised Fragen an die deutsche Geschichte (questions to the German history). Now regarded as the second most visited landmark in Germany, visiting the Reichstag Building is a must on your Berlin vacation!
Cost – Free entrance!
Getting there – Take the bus line M45 and change to line 100 at Berlin Zoologischer Garten railway station
How long should you stay – 45-60min
3pm – Brandenburg Gate
As one of Berlin's most well-known landmarks, Brandenburg Gate promises a lot! This 18th-century monument is built on the former city gate that marked the start of the road from Berlin to Brandenburg's capital. This began the long and eventful history of Brandenburg Gate!
It also happens to be an actual gate into Unter den Linden, the famous boulevard of linden trees which leads directly to the spectacular Berlin City Palace of Prussian monarchs. The gate has become a symbol of unity and peace, and was the first piece to 'Athen's on the River Spree' as you can see by its amazing design. Admire this incredible monument, which is adorned with a powerful statue and draws visitors from all over the world!
For the true history lovers, it was also here that Ronald Regan gave his iconic speech where he said, "Mr. Gorbachov, tear down this wall!" As a site of struggle, victory and celebration (it's the popular finish line of the Berlin Marathon), the Brandenburg Gate definitely belongs on your Berlin itinerary!
Insider tip: visiting the Brandenburg Gate is especially atmospheric after dark!
Cost:

Free to see!

Getting there – It's a short walk from the previous stop
How long should you stay here – 30min max
3.30pm – Unter den Linden
This boulevard takes you right from the Brandenburg Gate to the City Palace. It's become one of the most famous streets in Berlin, alongside the Kufürstendamm which is located in the west. The straight street offers a cool view that moves straight through the city centre. It's worth standing on either end and taking a few pics.
While strolling along the 1.5 km long road, you pass numerous important buildings such as the Humboldt University and the Staatsoper, and landmarks such as the Neue Wache and the Zeughaus. The boulevard also boasts restaurants, cafés and shops which is great for a quick afternoon snack.
You'll also walk past monuments that we'll have a closer look at on day two of the Berlin itinerary, such as the Museum Island and the famous cathedral.
Cost – Free!
Getting there – The boulevard starts right at the previous one!
6pm – Berliner Philharmonie
For classical music fans or anyone who enjoys the arts, a visit to this remarkable venue is a dream!
Situated in the beating heart of the city, the building is stunning on its own. With an incredible tent-like design and golden facade, the atmosphere is unreal. Then comes the performance by one of the world's finest philharmonic orchestras.
The Berlin Philharmonic is anything but conventional! They deliver exquisite performances of the musical greats while giving it a sense of fun. As a fairly young orchestra, they're open to performing jazz or show tunes and once started playing a completely different score much to their maestro's bemusement.
The Berlin Philharmonic also has a forested venue on the city outskirts where you can enjoy one of their unbelievable performances. This award-winning orchestra is absolutely mandatory on your Berlin itinerary!
Insider tip: Be sure to get there early for their afternoon chamber music performance which they put on every Tuesday at 1pm, and they get filled up quickly!
Cost –Tickets depend on seating but range from USD $12 for standing room to USD $325 for prime seats.
Getting there – It's a chill 20min walk from the Unter den Linden Subway station. You can also opt to take the bus!
How long should you stay – Until the show is over – Make sure to check the schedule!
Make your 2 days in Berlin memorable with a mixed bag of eclectic Berlin culture, a visit to the incredible Museum Island as well as an extra dose of nature with a trip to the zoo!
9am – Urban Spree
Get a taste for the legendary Berlin culture at this eclectic art gallery and the outdoor hub that surrounds it. If you're looking for some incredible street art, themed clubs, and live music bars- you'll find it all here!
Explore the amazing art gallery where stunning exhibits are on display. Then, enjoy a meander through the unbelievable collection of truly unique gems! Peruse the bookshop where prints by featured artists are sold, as well as a fantastic array of rare books and zines.
Stroll through the patchwork of exhibitions, eateries, and a beer garden that's just right for a relaxed day in Berlin. If you're still hungry for more, there just so happens to be wall climbing available as well as one of Berlin's tiniest discos.
Climb inside a converted phonebooth complete with dry ice, strobe lights, and a disco ball. You can even record your three-minute rave to some killer tunes (for the memories of course). If you're after a glimpse inside Berlin's epic street culture, this is the perfect place to start!
Cost

– It's Free!

Getting there – Take any public transport option to "Warschauer Staraße"
How long should you stay – Around 60min
10am – Museum Island
If you thought Berlin couldn't surprise you anymore, it's done it again with an actual island covered in museums! This collection of world-renowned museums is home to an impressive array of artifacts and art, along with the promise of a fantastic experience.
Visit the Neues Museum, which is home to the famous bust of Queen Nefertiti as well as outstanding pieces from the Collection of Classical Antiquities. The Old National Gallery sits above the island like an old king on his throne and houses work by Manet, Menzel, and Monet, as well as paintings and sculptures from Romanticism to early Modernist art.
Altes Museum was the first on the island and showcases art and sculptures from classical antiquity including the busts of Caesar and Cleopatra. Then hit Bode-museum where you'll find an extensive collection of sculptures dating all the way back to the medieval period to the late 18th century.
Last but not least, enjoy a walk through the Pergamonmuseum, which houses the Roman Market Gate of Miletus and the historic Tell Halaf facade. If you have a love for art, history and everything in between, definitely add Museum Island to your Berlin itinerary!
Cost –

The Museum Pass Berlin is USD $34, a one-day ticket to all exhibitions is USD $22.

Getting there – Take the S1 towards Alexander Platz and take a quick walk to the Island.
How long should you stay – Anything from 2-5 hours! Depending on how many Museums you want to have a look at.
1.30pm – Berlin Cathedral
After you have your fill of museums, hop on over the Berlin Cathedral which also sits on Museum Island! This major work of historicist architecture is quite the Berlin attraction and one of the most amazing landmarks on the city's landscape.
First of all, you can enjoy breathtaking views of Berlin from the cathedral's spectacular dome. Then, enjoy the incredible interior of this historic basilica. Crowned with a lantern and golden cross, the dome is flanked by four impressive towers! Drink in the stunning decor including ornamental mosaics, touches of gold, and amazing statues.
One of the cathedral's most notable features is the marble and onyx altar, which draws the eye as soon as you walk in! The Imperial Staircase is another stellar feature, which was used for the entrance of an arriving royal couple. The cathedral also houses the Hohenzollern Crypt, the most prominent dynastic vault in the country!
Take in every corner of this stunning monument where historic beauty and an unreal atmosphere fill the hallowed halls. The cathedral also hosts a regular program of concerts, which are definitely worth seeing if you have the chance.
Cost

– USD $9 for adults and USD $7 for students.

Getting there – It's right across the Island.
How long should you stay – 30-60min
2.15pm – Berlin Story Bunker
Get a unique insight into 800 years of Berlin history on a tour through the Berlin Story Bunker. Along with providing a detailed and vast background story, the bunker also houses the largest documentary on Adolf Hitler and his rise to power.
Journey through 30 fascinating, informative, and heartbreaking displays where you'll learn all about how the Second World War came to be, why the Nazis brought the world to the brink and other prominent events in Berlin's past!
Walk through the rooms of a real-life war bunker, where the unheard stories of Berlin residents are shared, giving a new understanding to the city's turbulent past. The tour is also self-guided (with the help of an audio track), so you'll be able to move through the museum at your own pace and find the exhibits that truly pique your interest.
You'll also have the chance to see a fantastic miniature model of the entire city where you can track where you've been, where you'll go next, and how this sprawling city fits together.
Insider tip: The tour is quite graphic in parts making it unsuitable for most children. Keep this in mind if you are particularly sensitive to traumatic images as well.
Cost

– Tickets starts from 13$

Getting there – Take the S3 from Hackesche Märkte and to Friedrichstraße and change onto the S2
How long should you stay – 60-90min
3.30pm – Berlin Zoological Garden
As the most visited zoo in Europe, the Berlin Zoological Garden has some spectacular habitats, animals, and highlights to show off!
Some of their most famous residents include the giant pandas, hippos, adorable penguins, gorillas, and a polar bear called Knut. The zoo also has some unique feature exhibits including the Eagle canyon- venture past a cascading waterfall and discover the eagle's world. If you love watching birds as they flutter from tree to tree, the World of Birds canopy trail is perfect!
You can also spot some amazing black and Indian rhinos as well as a herd of red deer! The zoo is also in collaboration with other zoos and research groups to promote healthy breeding programs which safeguard endangered species!
The on-site aquarium is also a must-see, with 3 stories filled with over 9,000 animals from across the world. Stroll through the cool, shimmering hallways where you can see the likes of tropical fish, amphibians, an incredible shark tank, and a host of billowing jellyfish! You can also check out a fascinating ant enclosure where you can watch the little creatures at work.
The aquarium also works hard to promote healthy sea life by including educational features and a display of plastic amongst the incredible marine life.
Insider tip: The joint ticket includes access to the aquarium!
Cost

– USD $18 for adults and USD $10 for children.

Getting there – Take the M29 bus to Europa-Center
How long should you stay – You can spend the rest of the day here!
Now that you've had a whirlwind weekend in Berlin, it's time to find out what to do in Berlin in 3 days. From epic markets to trips down the amazing Spree River, you'll be spoiled for choice when you travel to Berlin!
The end of day three is optional but I'd highly recommend it. Exploring Berlin's nightlife is a must! It's one of the biggest and well-known nightlife scenes in Europe and since it's the last day on our itinerary, you might as well go out with a bang!
9am – Mauerpark
Throughout Berlin, Mauerpark is known as one of the best places to hang out in the city. Built in what used to be a militarized death strip, the lush and fun-filled park is now a social hub in Berlin.
You can enjoy a stroll through the stunning landscape, have a picnic in the birch grove, join in a game of boules or basketball, or watch musicians and performers put on a show in the amphitheatre. Heck, why not do it all?
Get a real feel for Berlin and its community in this gorgeous oasis where you may even get to know some locals! Enjoy snacks and treats from a range of food stalls that set up camp in the park, or browse the many stalls selling artworks, handicrafts and trinkets.
Mauerpark almost feels like a music festival in the summer, when the street performers are in full swing and vendors fill the air with delicious aromas!
I've saved the best for last – the park also hosts an open-to-all karaoke fest every second Sunday, which is beyond fun and a great way to connect with the city!
Cost – Free!
Getting there – Head to Eberswalder Straße Station with any public transport option.
How long should you stay – 1-2 hours depending on whether you're coming for the fleamarket as well
12pm – Berlin Wall Memorial
A visit to Berlin wouldn't be complete without checking out the Berlin wall – it's probably THE thing to do in Berlin. Retrace the surviving 3-miles of wall and get transported back to a pivotal moment in recent history. Parts of the wall have been rebuilt, others are exactly how they used to be.
This site is more informative than other museums and will teach you all about the history of the Berlin Wall. It's the ideal place for history nerds that really want to dig in deep.
The memorial serves as a reminder of the divided city and the victims of communist tyranny, as well as the "Window of Remembrance. You can also find the Chapel of Reconciliation here, along with the exposed foundations of a former apartment house, the façade of which made up part of the Wall until the early 1980s.
Cost – Free! The museum is 12.50€
Getting there – Take the M1 tram to U Bernauer Straße.
How long should you stay – 30-45min
1pm – East Side Gallery
Berlin's East Side Gallery is one of the most well-known open-air galleries in the world, and with a remarkable history as well!
The incredible gallery consists of a series of murals painted onto the final remnant of the Berlin Wall. As a marker for decades of turmoil, this historic space is now filled with powerful portraits, graffiti and slogans by artists from across the globe!
You can see images like an opened wall filled with a sea of faces, young children being watched over and a curriculum vitae with significant years in the city's history. You can also spot a giant "Berlin" on one section of the wall alongside other powerful phrases and messages.
While the gallery has been defaced over the years, it remains an icon of change and is definitely deserves a spot on your 3-day Berlin itinerary!
Cost – Free!
Getting there – Take the U8 to Jannowitzbrücke and change to the S3 to Berlin Warschauer Straße
How long should you stay – 45min
2.30pm – Molecule Men at Warschauer Straße
This unexpected and eclectic landmark makes a fun addition to your Berlin itinerary! Stroll along the lanes around Warschauer Straße where you'll find amazing art galleries, fun bars, and the unreal Molecule Men. This monumental statue stands in position in the middle of Spree River, which used to mark the border between East and West Berlin.
This incredible sculpture forms part of a series of aluminium creations that have been placed around the world. Symbolically, the Molecule Men represent the intersection of the then three districts of Berlin, but they also make for an epic photo opportunity!
The 100-foot-tall statue is quite the sight on its own, but you can also enjoy some spectacular architecture in the area as well as an amazing view of Oberbaum Bridge. Definitely pay this Berlin landmark a visit at night when the bridge and surrounds are bathed in light!
Cost – Free!
Getting there – Take the S9 to S Treptower Park
How long should you stay – 20-30min
4pm – Spree River Boat Trip
Add a fun and fascinating riverboat tour to your 3-day itinerary in Berlin! Enjoy a relaxing cruise through the waters of Spree River as you enjoy the sights and sounds of Berlin!
Learn all about the German capital as you pass by the Federal Chancellery and Bellevue Palace, the official residence of the President of Germany since 1994. You'll also have the chance to admire the Victory Column which commemorates the Prussian wins in various wars and has become a symbol of unity.
Cruise past Charlottenburg Palace, the Westhafen Canal and the Hamburger Bahnhof, which is a terminal-turned museum that has an impressive collection of contemporary art! Take in the gorgeous views of Berlin as you toast to a fantastic holiday!
Cost – Starting from $20
Getting there – Take the S9 to Am Weidendamm 1, 10117 Berlin
How long should you stay – The tour takes 1 hour but there are 2.5h tours available as well
9pm until late – Berlin nightlife
You can't visit Berlin without hearing about the city's insane nightlife. While it's not technically a place to visit, there are just too many amazing venues to decide which one is the best. You can get bars, clubs and hidden hotspots all over the city and each of them offers a different vibe. One of the most famous nightclubs is Berghain but there are plenty of other and more unique nightlife places to visit.
Dance the night away until your feet hurt – and then keep going. Go nude at Pornceptual, party through the weekend at Sunday Club, choose from all sorts of music genres at Hoe_Mies or dive into the techno scene at Suicide Circus or Tresor. There are endless options and trust us, you'll struggle to decide where to go to! It's the perfect end to a 3-Day Berlin Itinerary!
Cost – Depends on the club!
Getting there – Depends on where you want to go!
How long should you stay – Depends on your endurance!
When you're planning a trip to Berlin, it's a good idea to familiarize yourself with the seasons and get an idea of when to visit Berlin!
The best time to visit the city is between May and October when Berlin is bathed in sunshine and has the perfect weather for checking out the many Berlin attractions. May brings along the blooming of cherry blossoms and is one of the most beautiful months to visit. Keep in mind that many people travel at that time, so it's important to book your accommodation ahead. Luckily, there are plenty of amazing hostels in Berlin, so you'll almost always find a comfy place to rest your head.
August and September are especially pleasant months, with the International Berlin Beer Festival as well as the famous Lollapalooza music festival where some epic performances take place! However, the middle of summer does get very humid, so heading to Berlin in early spring or late summer to early autumn is also a fantastic choice!
High season in Berlin is between mid-June to August, during Oktoberfest and, of course, the Christmas season when Berlin is lit in exquisite lights and filled with festivals. You can also experience the city's legendary Christmas markets during December!
January can get some stunning snow, which makes Berlin even more dreamy and there are some fantastic New Year's celebrations including food, drinks, and live music along Berlin's Party Mile.
For the most budget-friendly time to visit, early June is quiet and accommodation prices decrease, while the winter months of November to March are pretty cold and overcast but have some fantastic deals!
It's no surprise that Berlin is a pretty big city with loads of interesting neighbourhoods. Luckily, you can find a super well developed public transport network spread throughout all parts of the city. The public transport here also makes taking one of the many day trips from Berlin super easy too.
To put that into numbers for you, there are 120 kilometres of tram lines, 473 kilometres of railway track, and more navigable waterways than Amsterdam, Stockholm and even Venice – put together! And Berlin makes good use of it all. Whether it's by tram, S-Bahn, subway or simple bus system, you can get from A to B within no time.
The public transport in Berlin is straightforward, clean and reliable. It's also pretty affordable, especially if you opt for taking the bus.
Another great way to get around is to rent a bicycle. There are bike stations spread throughout the city, the most popular ones are Nextbike and Donkey Republic. Both of them are rentable by app which makes it super handy and efficient.
The German capital has one of the highest rates of bicycle commuting in the world, with an average of 710 bicycles owned per 1,000 Berliners. There are plenty of bike paths and dedicated cycle lanes — in fact, there are 620 kilometres of them.
Coming prepared is one of the most important parts of travelling, no matter where you want to go.
Although it's the largest and most populated city in Germany, Berlin is generally quite safe. However, when you're traveling to a new city, especially one as large as this, it's a good idea to follow some tried and tested safety tips.
Be particularly vigilant in touristy areas like the Kurfürstendamm and Gölitzer Park.
Public transport is also a hotspot for petty crime, so hold tight to your belongings for any journeys you take.
It is generally quite safe to walk around popular areas at night, but keep an eye out for dodgy characters.
As you are likely traveling in a foreign country, ensure you have access to emergency numbers in case of an accident or problem. It's also always a good idea to have travel insurance in the event of a problem. To enjoy your Berlin itinerary to the fullest, keep these travel tips in mind and enjoy safe travels!
World Nomads' mission is to support and encourage travellers to explore their boundaries. They offer simple & flexible travel insurance, and safety advice to help you travel confidently.
They've been doing it since 2002 – protecting, connecting, and inspiring independent travellers just like you.
Get a quote below or read our in-depth review!
World Nomads provides travel insurance for travelers in over 100 countries. As an affiliate, we receive a fee when you get a quote from World Nomads using this link. We do not represent World Nomads. This is information only and not a recommendation to buy travel insurance.
Find out what people want to know when planning their Berlin itinerary.
When you think about Berlin, it probably brings to mind historical buildings, incredible museums, and an up-and-coming creative scene that has some spectacular things to offer!
There's incredible variety in Berlin, so it's the perfect place for every type of traveler. Whether you're looking for a relaxing holiday filled with leisurely strolls through charming streets, an action-packed European getaway where you're always looking for something exciting, or a true taste of history – Berlin has everything you could ask for!
Along with top-notch public transport and events galore, Berlin is filled to the brim with landmarks and attractions to explore! Enjoy a stay at world-class accommodation, get a taste for the international cuisine that fills Berlin with flavor, and take your pick from an impressive list of things to do in Berlin.
There's so much to do on your Berlin itinerary, so jump into this unbelievable city with both feet and enjoy!
---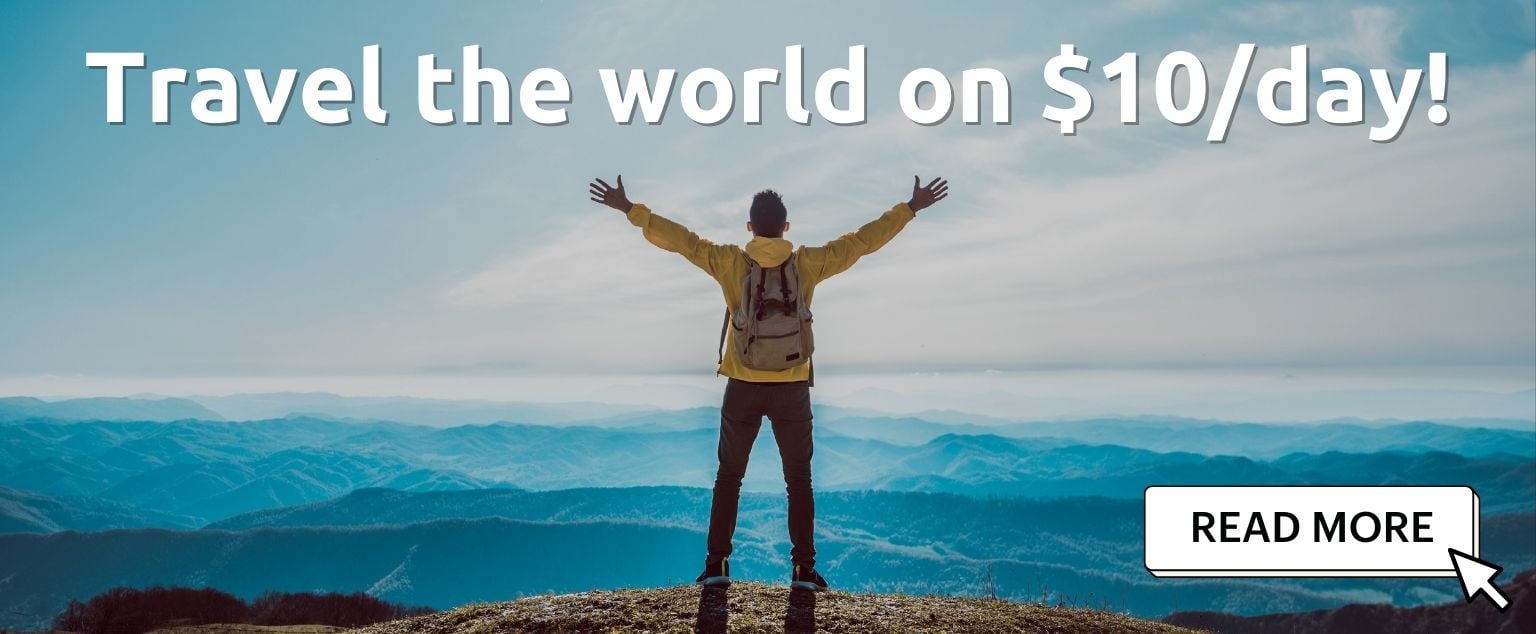 And for transparency's sake, please know that some of the links in our content are affiliate links. That means that if you book your accommodation, buy your gear, or sort your insurance through our link, we earn a small commission (at no extra cost to you). That said, we only link to the gear we trust and never recommend services we don't believe are up to scratch. Again, thank you!