Berlin is a city that's been through a lot over the last century, and yet it's also a city that's determined to move forward while still remembering the past. This is part of what makes it such an exciting city at the moment. It feels young and fashionable while still carrying the weight of the past, and there's no shortage of amazing places to visit in Berlin that you should see and experience.
Berlin's history can be a little intimidating. For some segments of the population, it wasn't so long ago that the tragic events of World War II unfolded along with their terrible aftermath. And this can make people reluctant to explore the city. But Berlin is moving forward without forgetting the past, and this kind of stance has to be admired. And it also seems determined to make itself a center for great food, a vibrant culture, and an exciting nightlife, which makes it even more attractive for people who are looking for Berlin vacation ideas.
Need a place quick? Here's the best neighbourhood in Berlin:
BEST AREA IN BERLIN
Charlottenburg-Wilmersdorf
Today a wealthy part of the city, it has several family-friendly attractions and activities as well as things that will apply to broader groups of travellers.
Places to visit:
Learn more about the area's history and culture at the child-friendly Museum Charlottenburg-Wilmersdorf.
See the official home of the German president at Bellevue Palace.
Descend into an old underground bunker to learn more about Berlin's history at the Story of Berlin.
These are the BEST Places to Visit in Berlin!
#1 – The Brandenburg Gate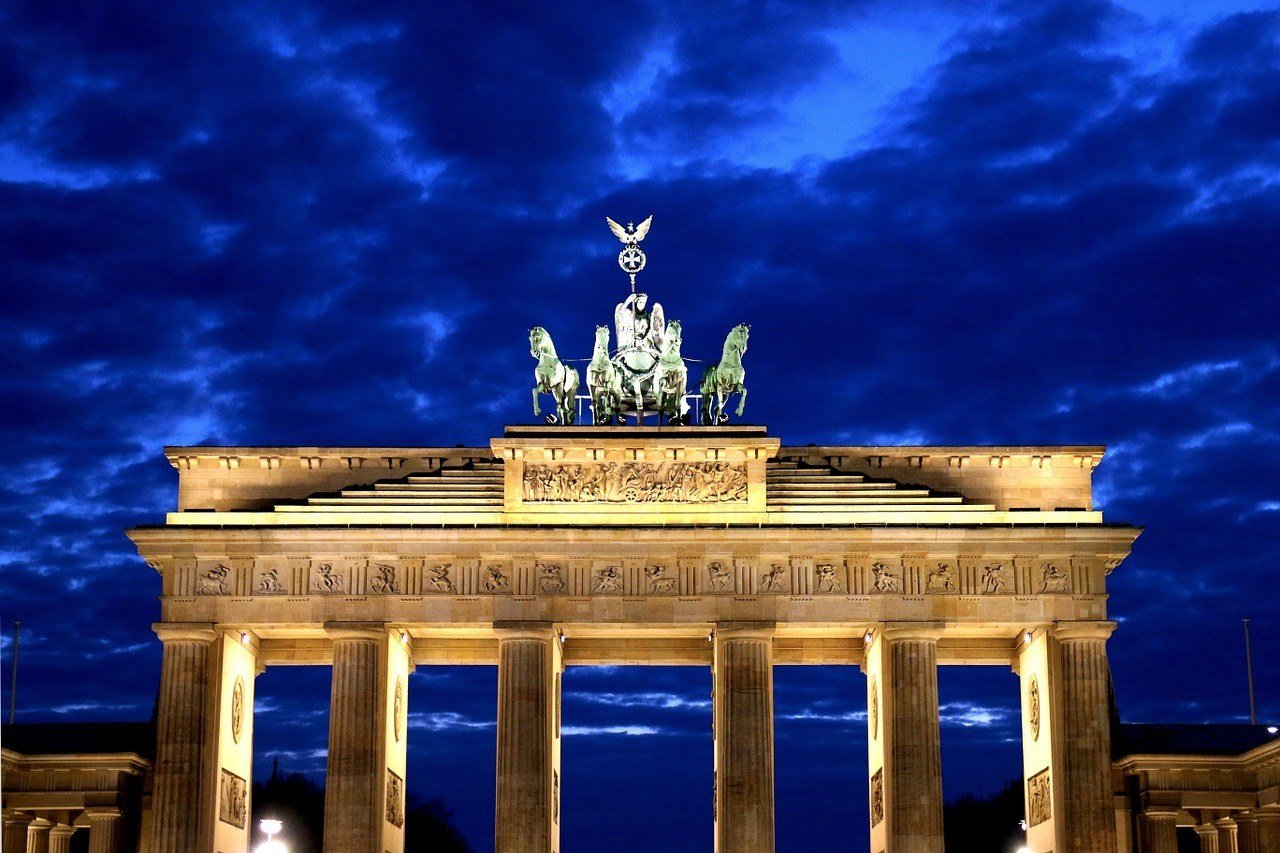 A great place to learn more about Germany's troubled recent history.
This gate once stood alone between East and West Berlin for 30 years and was the backdrop to the unification of 1989.
Why it's so awesome: Most people who are alive today know something of the trauma and sadness in Berlin's history. For 30 years it was divided down the middle, and this monument existed in the land between the two sides of the city. It was also the backdrop for the celebrations of Berlin's unification, which is why it must be part of your Berlin itinerary.
What to do there: If you don't know a lot about Berlin's history, this is your chance to learn some more. Once existing in the gap between a divided city, this monument is now located in its very heart, and its mere existence there speaks of the importance of unity and moving forward. So, while you're visiting Berlin, make sure you see this monument, take some photos, and think about all that it symbolizes.
#2 – Neues Museum – A fascinating educational place to visit in Berlin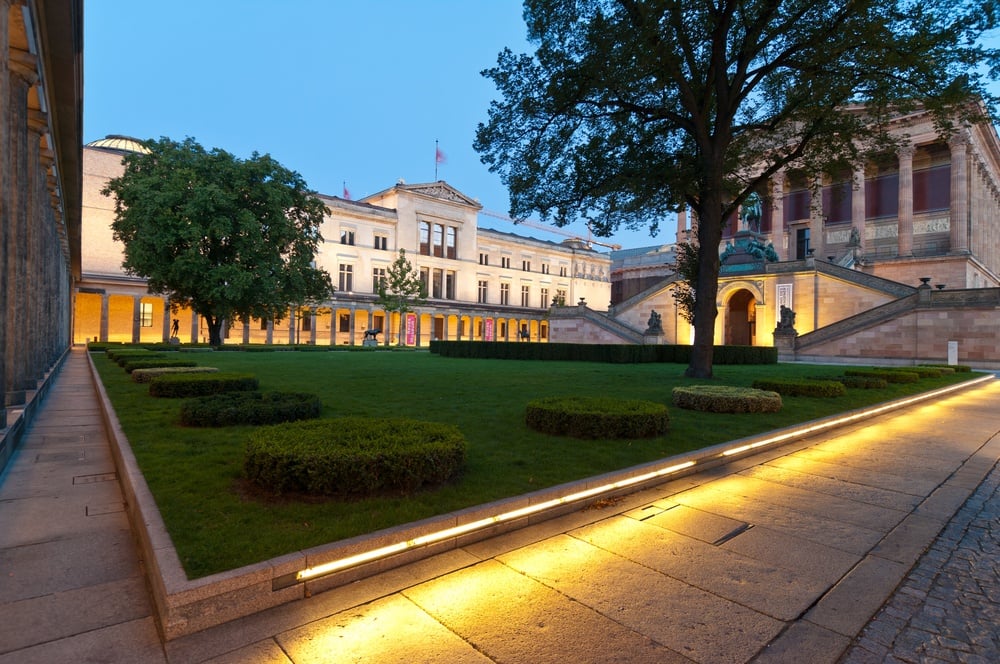 If you love history, you can't miss this Berlin must see.
The building itself is stunning, designed by David Chipperfield, and is almost a match for the treasure trove inside.
Why it's so awesome: With the drama and sadness of Berlin's more recent history, you could be forgiven for forgetting that it actually has a very long history filled with tragedy, significance for the future, and majesty. But this museum will remind you. It's on Berlin's UNESCO listed sites and holds artifacts from early and ancient history.
What to do there: A trip to this museum is the perfect answer to an otherwise slow museum. This is where you'll learn about the earliest inhabitants of Berlin, Germany, and Europe as a whole. Make sure you check out the ancient Egyptian bust of Queen Nefertiti, one of the most famous women in the very long history of humanity.
#3 – Holocaust Museum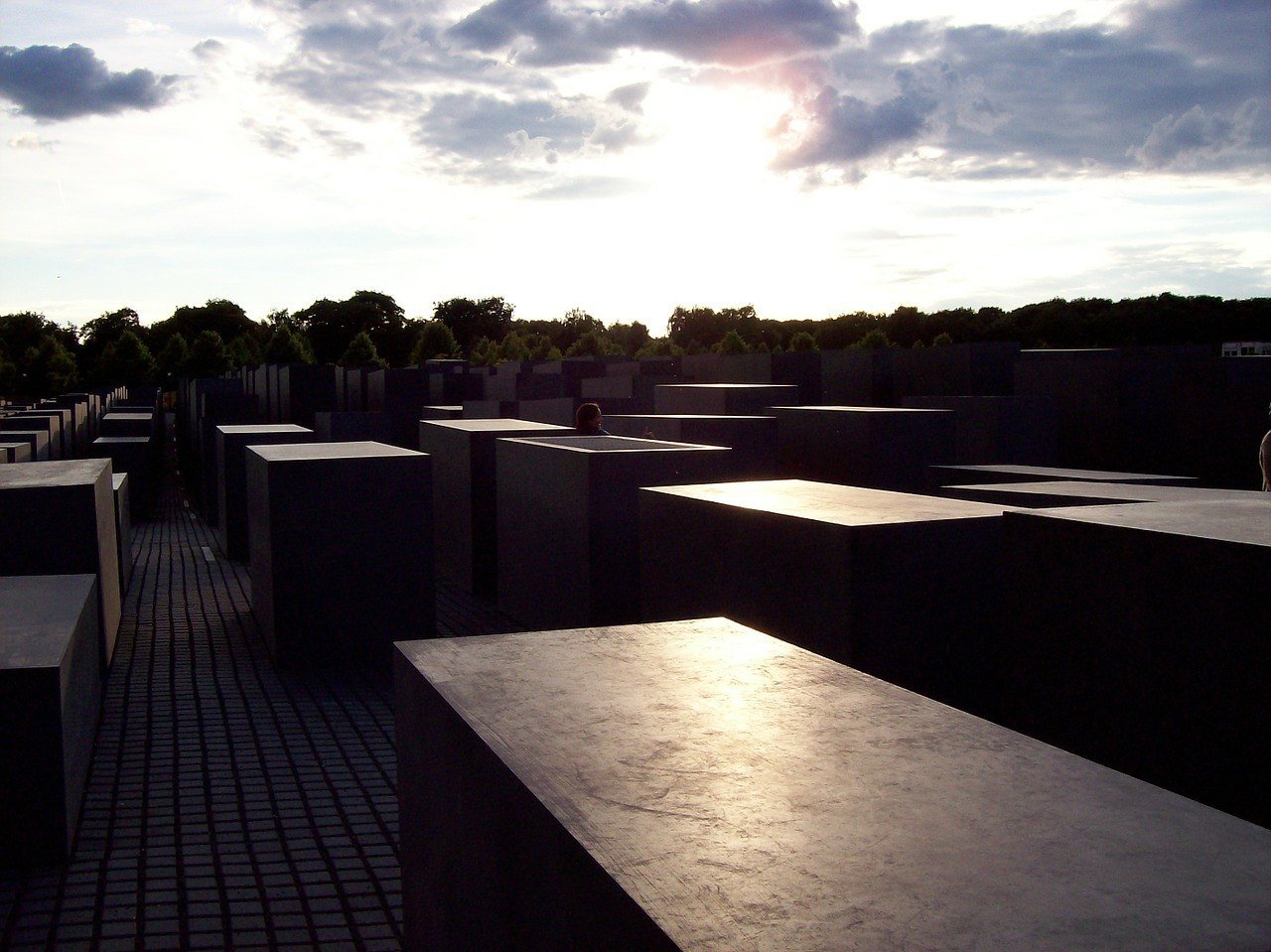 A sobering and visually stunning reminder of the darker side of Berlin's history.
This is a very important place that every visitor to Berlin should see and remember.
The memorial itself makes a statement on its own, and you'll probably feel the confining, haunting vibe that the architect has deliberately created.
Why it's so awesome: There are some landmarks in Berlin that you need to visit just because they're important to the whole of humanity and this is one of them. This memorial to the Murdered Jews of Europe is a part of Berlin's attempt to come to grips with its own past. And this is clearly reflected through the solemnity and gravity of the site. It's also a sobering reminder of the dangers of giving in to fear, hatred and mistrust.
What to do there: This isn't a place to come to chatter and take photos. And in fact, you'll probably find that you don't want to. This monument is deliberately created to invite people in, and then has a distinctly uneasy vibe that suits the subject matter. Parts of the site are extremely haunting, in a way that's hard to describe, and once you get to the center of it the sense of confinement is hard to take and extremely memorable.
#4 – The Judisches Museum – Possibly one of the most important places to visit in Berlin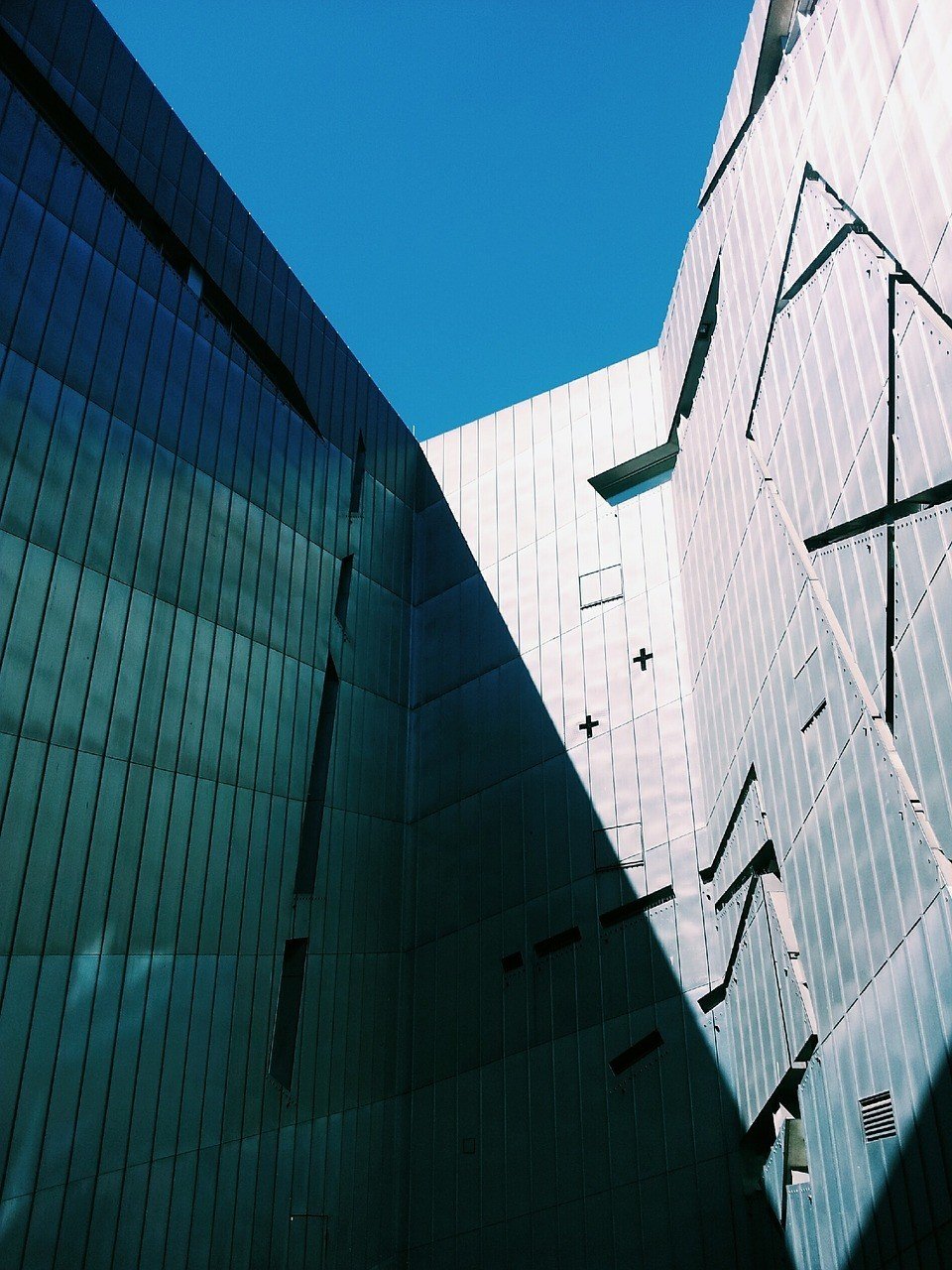 A collection that's devoted to the often-tragic history of Judaism in Germany.
The building is architecturally stunning but deliberately oppressive.
This is a Berlin must see, but probably not a place for the kids.
Why it's so awesome: The idea of a Jewish museum in Berlin was first floated in 1971, on the 300th birthday of the formation of the city's Jewish community. After a lot of time, it finally opened in 2001. The building and the museum were designed by Daniel Libeskind and became an important part of the city, its history, and its attempt to understand its own past.
What to do there: This is one of the most important landmarks in Berlin, mostly because it opens the floor for the Jews to tell their own story through their own words. It's an intensely personal museum that fights to tell the stories of how the Jews contributed to their communities and how their culture adapted to life in Berlin. This story obviously takes a tragic turn, and the strength of the stories makes it feel very close, real and personal in a way that shouldn't be missed.
#5 – Soviet Memorial
One of the most impressive public monuments in the city.
A memorial to Soviet soldiers killed in World War II.
Why it's so awesome: This is a somewhat intimidating monument and military cemetery located in a peaceful park. The park itself covers a huge area and is a peaceful area away from the rush of the city. It's well worth seeing on its own, so make sure you put aside an afternoon to experience everything this park has to offer when you're visiting Berlin.
What to do there: This is one of 3 memorials to Soviet soldiers and perhaps the most visually interesting and intimidating, so make sure you have a look. Then, make sure that you explore the park and enjoy the green space in the middle of the city. You should also stop at one of the park's restaurants or cafés for a drink and something to eat against the lovely, natural backdrop.
Is This the Best Travel Backpack EVER???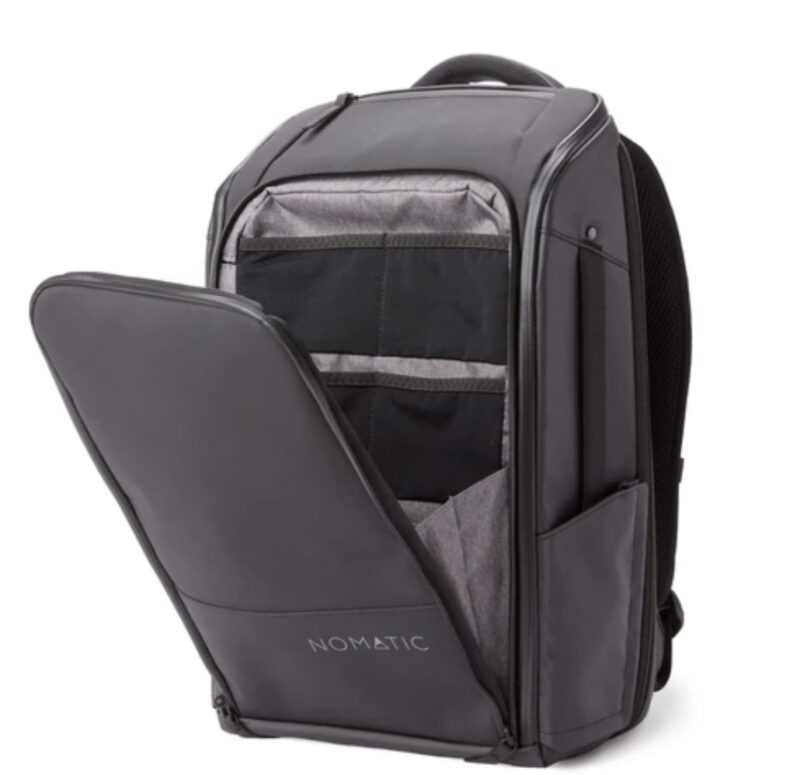 #6 – Tiergarten – One of the most incredible free places to go to in Berlin
Berlin's version of Central Park!
A lovely green space in the middle of the city where you can rest and revitalize yourself.
Why it's so awesome: If you're looking for a great and cheap place to spend an afternoon, then this is the perfect place. Tiergarten is an enormous garden right in the middle of the city. It was once used by the Kaiser as hunting grounds and is now one of the largest urban gardens in Germany.
What to do there: This is the type of place where you can relax and do whatever you like to do in parks. Walk around and explore the sites. There's a Victory Column in the middle of the park, which commemorates a Prussian victory, and an ornate palace at the garden's edge. If you don't feel like walking, just take some friends and a picnic and hang out, enjoy the sun, and relax.
#7 – The East Side Gallery
The largest open-air gallery in the world.
You can actually see the largest remaining piece of the Berlin wall in this gallery.
Why it's so awesome: This huge gallery features a long stretch of the Berlin Wall that has amazing works of art across it. After the wall fell in 1989, 118 artists from 21 countries went to work on this section, using the wall as a backdrop for their political and social commentaries.
What to do there: You can't travel to Berlin without experiencing and thinking about all the turmoil this city has been through over the last century. And this wall will show you another side of that unrest. So, spend some time contemplating the artworks and the artist's chosen canvas. It's an interesting commentary on the issues of the time and the beliefs of the people who lived through it.
#8 – Reichstag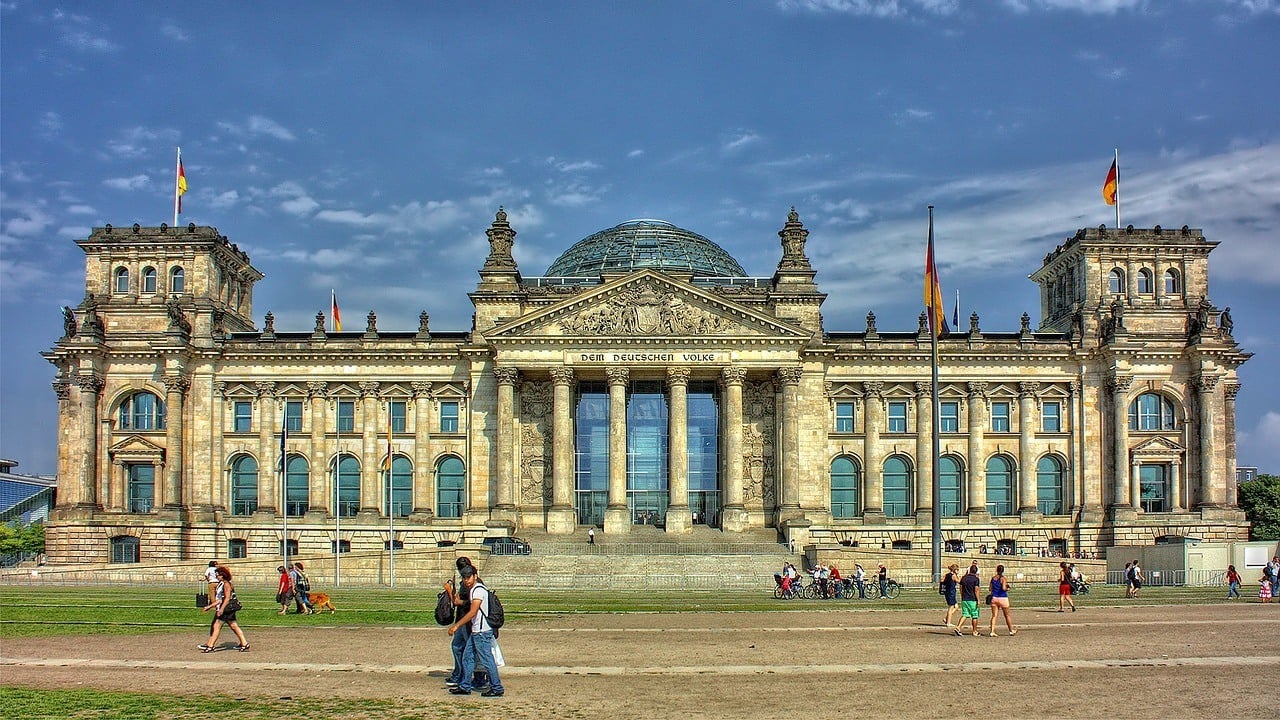 One of the most famous places in Berlin.
Berlin's seat of power and home to the German parliament.
Why it's so awesome: This stately building is the seat of power in Germany and it also has a turbulent history behind it. In 1933, there was a fire at the site which prompted the persecution of political opponents and it also took a lot of damage in World War II. The completion of repairs took until after the fall of the Berlin Wall, but now it's intact and still functions as a place of power in Berlin.
What to do there: You can book an appointment online to tour the building and enjoy the lush and stately rooms as well as a visit to the top of the building's glass dome. This will give you some amazing views across the city, so it's well worth making the extra effort.
#9 – The Berlin Cathedral – A beautiful and scenic place to check out in Berlin
The largest and most famous church in the city.
The building itself is architecturally striking and opulent.
Why it's so awesome: This building is the largest church in the city and it's also one of the hotspots in Berlin for tourists. It has a striking green dome that looks amazing in photos and is surrounded by lush green areas that are great for a picnic and contrast nicely with the church.
What to do there: Take a picnic with you and eat your meal with this most stunning of surroundings. Take lots of pictures of the building itself and tour the cathedral as well. For a small fee, you can climb the 270 steps up to the top of the dome and take in the great views over Museum Island.
#10 – Mauerpark – One of the most amazing places in Berlin!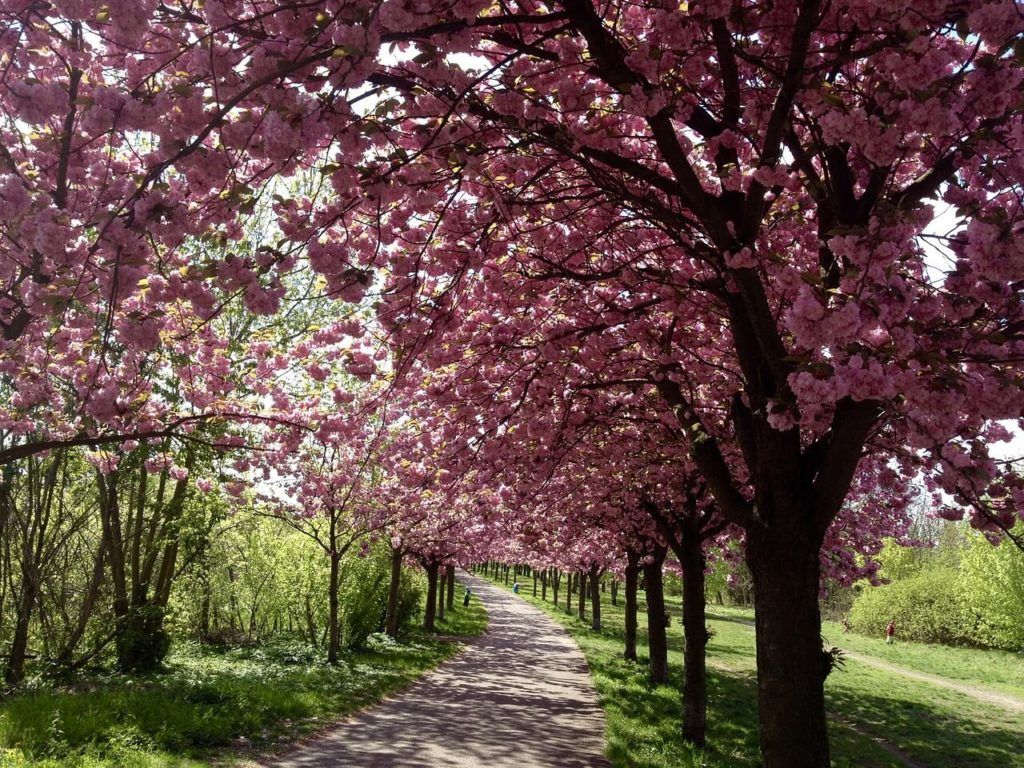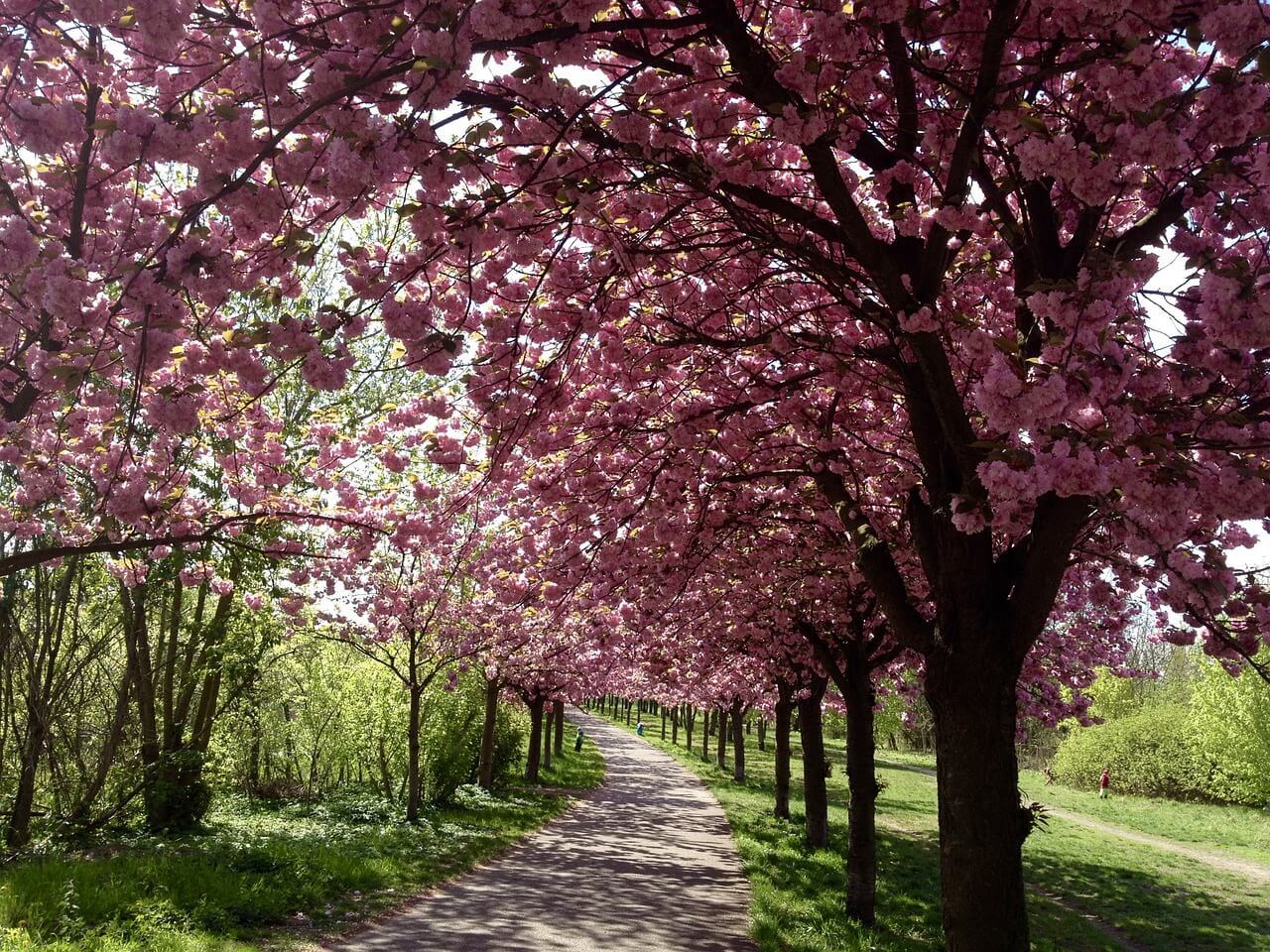 An amazing place to visit on weekends or during the week.
If you like flea markets, make sure you spend time in this park on Sundays for the most popular market in the city.
Why it's so awesome: This area used to be part of the Cold War era death strip but since then it's been turned into a place of fun and nature. This seems to be a fitting memorial, to have so much beauty and joy where there was once so much pain, and it's a great place to escape from the city during the week or to enjoy events pretty much any time. It also has a flea market on Sundays that locals and tourists alike swear by.
What to do there: This is an extremely popular part of Berlin, so expect crowds on special events and on the weekends. If you're in the city on Sunday, make sure you turn up for the flea market, which is a city favorite. Also, there are a lot of fun, free entertainment events held at this venue, so find out what's on and just show up! Also, try the Bearpit Karaoke for a few laughs, because it's a favorite amongst locals and tourists alike.
#11 – The TV Tower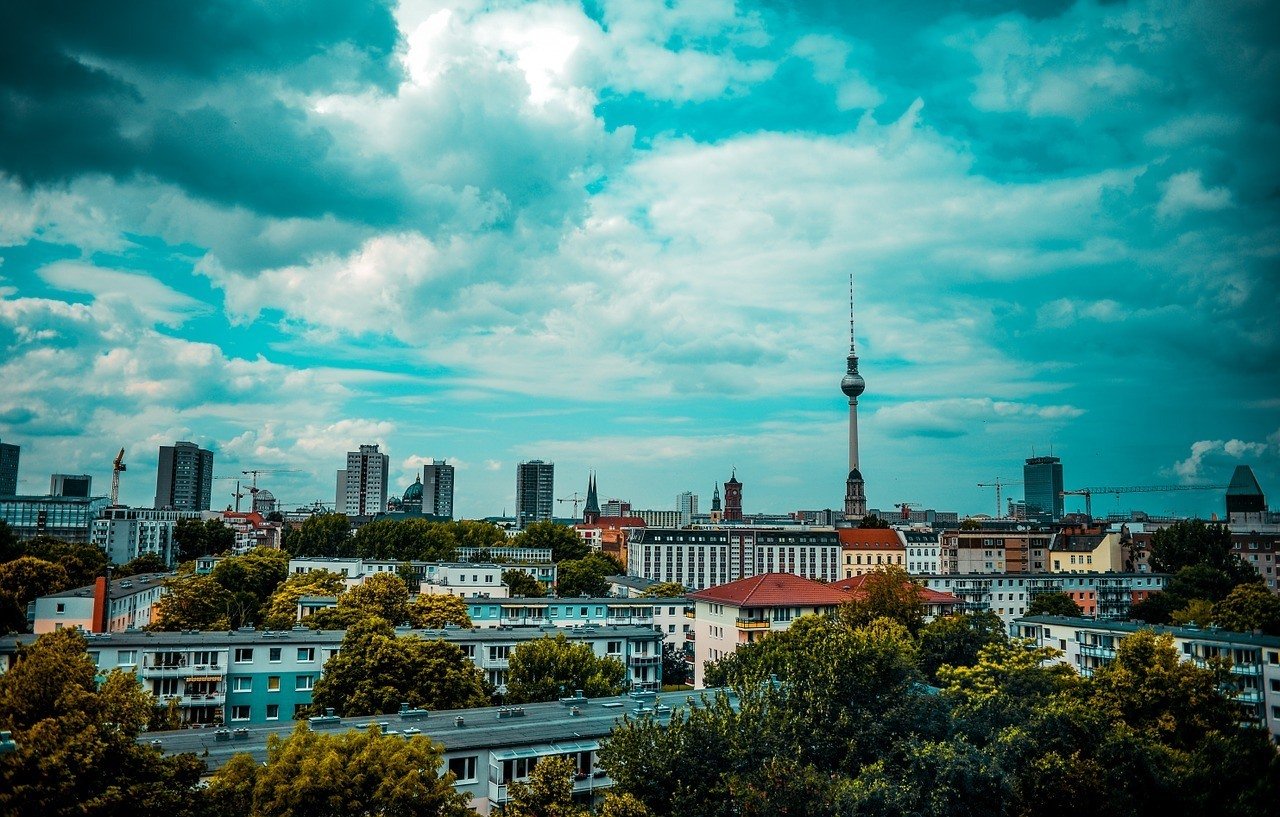 This Berlin must-see is always really crowded, so expect lines.
Why it's so awesome: You can see pretty much the whole city from this tower, which is Berlin's most iconic landmark. It also plays host to over 1.2 million visitors a year, which makes it the most popular attraction in the city. It isn't particularly interesting on its own, it's an ordinary tower, but the views more than makeup to its aesthetic appeal.
What to do there: Take the elevator to the observation deck. You'll be 203 meters up in the sky and be able to see the whole city from that vantage point. This is the perfect place for that iconic photo of you in Berlin, so make sure you take advantage of it and take lots of pictures!
#12 – Checkpoint Charlie
A border crossing between East and West Berlin that became infamous over the years.
Now an incredibly popular attraction amongst tourists.
Why it's so awesome: If you want a slightly creepy, more personal view of what the city was like when it was divided by the Berlin Wall then you need to visit this site. This is the most famous border crossing between East and West Berlin and until 1989 it signified the border between capitalism and freedom and communism and confinement. It's also the site of a few stand-offs between America and the Soviet during the Cold War.
What to do there: Visit the site and try to imagine what it was like for people who had to move through the checkpoint. There's a sign above it that reads "You are now leaving the American sector', a warning that's incredibly ominous in this context. Over the years, this checkpoint has become almost a symbol of the conflict during the Cold War, which is why it's one of the most important points of interest in Berlin today.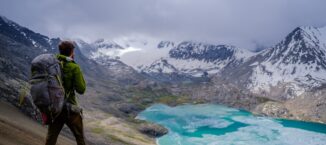 Do You Want to Travel FOREVER??
Then pop your email address in below and we'll send you a FREE copy of 'How to Travel the World on $10 a Day!'
#13 – Berlin Wall Memorial
A place where you can learn all about the Berlin wall with interactive displays and exhibits.
Definitely a Berlin must do while you're in the city.
Why it's so awesome: This site is more informative than other museums and will teach you all about the history of the Berlin Wall. This wall split the city in two and stretched 1.4 kilometers across the city. You'll be able to see the fortifications that once stood along this wall as well as the infamous 'death strip'.
What to do there: This is an incredibly important historical site, so make sure you take the time to explore it. Marvel at the watchtower and 'death strip' and learn more about the sites through the interactive displays that are dotted throughout the area. Just remember that not all of the displays are safe for children, so be careful if you bring them to this site.
#14 – Charlottenburg Palace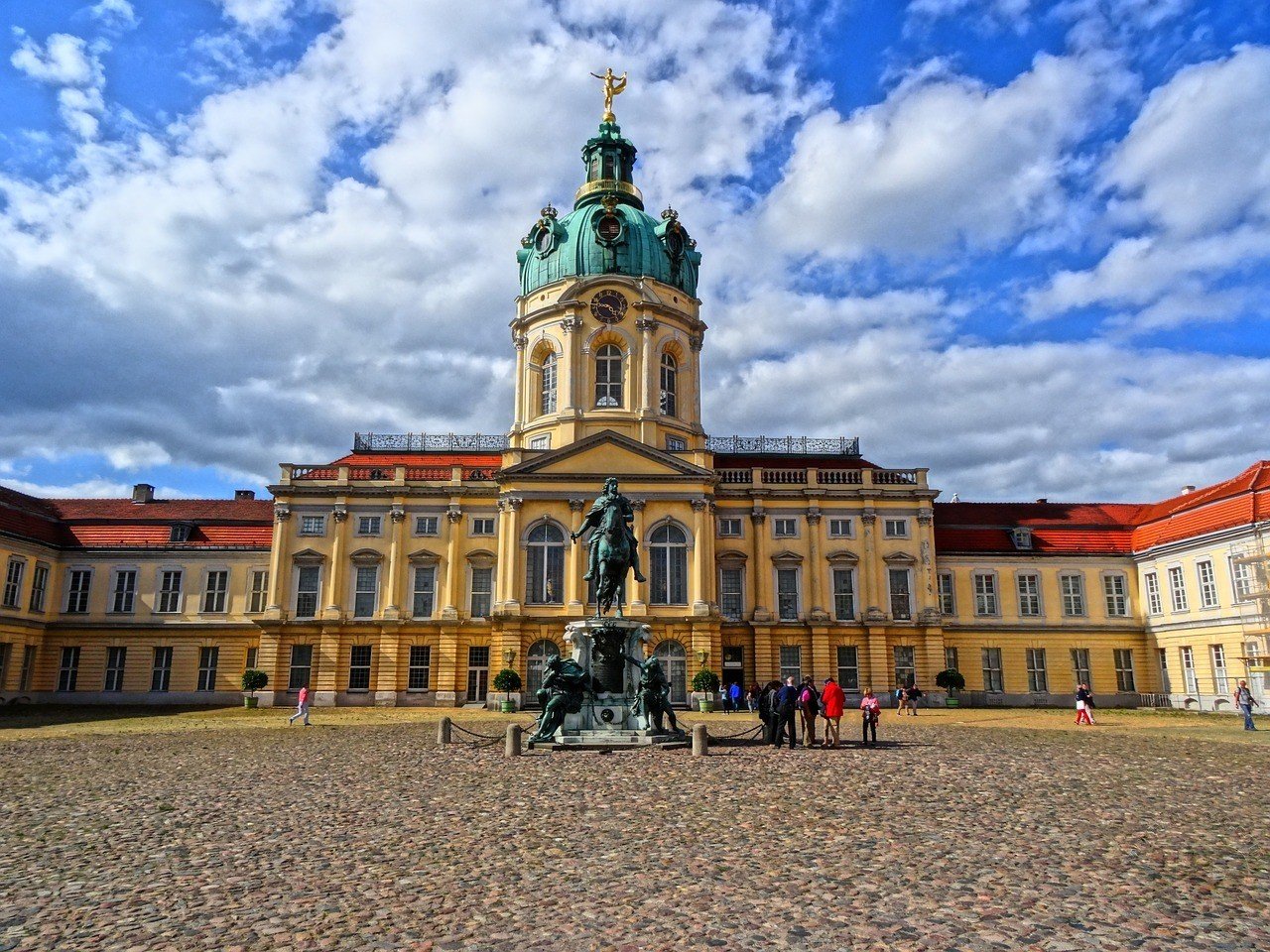 A stately baroque palace in the heart of Berlin
One of the most beautiful landmarks in Berlin
Why it's so awesome: You might not think of Berlin in connection with palaces, but this residence will teach you otherwise. It was built in the 18th century for the Prussian rulers and is a perfect example of the baroque still that's been so popular through the ages.
What to do there: Take pictures of the palace inside and out and then spend some time in the gardens. The green spaces surrounding the palace are almost better than the building itself and many people say that they're one of the most beautiful gardens in the city as well.
#15 – Museum Island – A fascinating educational place to visit in Berlin
A UNESCO World Heritage site that will teach you everything you could ever learn from going to a museum.
It will take you at least a whole day to see everything at this Berlin must see.
Why it's so awesome: Museum island is a complex that includes a lot of different museums. The site itself has been named a UNESCO world heritage site and includes some of the most visited museums in Europe.
What to do there: You'll find a museum for all tastes at this site including the world-famous Pergamon museum where you can see Islamic Art, the Ishtar Gate, and the Bode Museum for sculptures and art from the ancient world. If you plan to go to more than one museum then you should get the 3-day museum pass and make a day of it.
You could also get the Berlin Welcome Pass with Museum Island so you can access the museum and enjoy 3 days of free public transport. Just make sure you take your own food and drink to the island, as there are very few shops that sell food and water and they do so at a very high price.
#16 – The Park Inn Hotel
For the thrill seekers among you.
This activity is definitely not for anyone who's afraid of heights.
Why it's so awesome: If you're looking for something more exciting than museums, then take a trip to this hotel. It's located in Alexanderplatz, one of the city's centers, and is 125 meters high. After a quick chat to the desk clerk, you can take the elevator to the top and then jump off the building. Yes, literally. It's called base flying and it's similar to bungee jumping, as well as a lot of fun.
What to do there: You can go base flying during the day or at night for some amazing views. Onlookers are welcome, so you'll have someone there to witness your courage and take photos of your screaming face as you jump. You can also get an official view of your jump or take your own video camera and have someone record the action for you.
#17 – The Botanical Garden – A nice quiet place to see in Berlin
A beautiful and huge place to get away from the city and enjoy nature.
Why it's so awesome: When you spend all your time in a city you need a place where you can get back into nature. This botanical garden is absolutely huge, with plenty of room for everyone who wants to breathe in some fresh air and looking at artistic flower and plant displays.
What to do there: This is the perfect place to just wander around and enjoy the scenery. You'll see ivy-covered buildings, giant bamboo and a profusion of colorful waterlilies sure to delight gardeners and non-gardeners alike. There are over 22,000 different species of plants in this garden, so you'll need to put aside a bit of time to see everything.
#18 – Berliner Unterwelten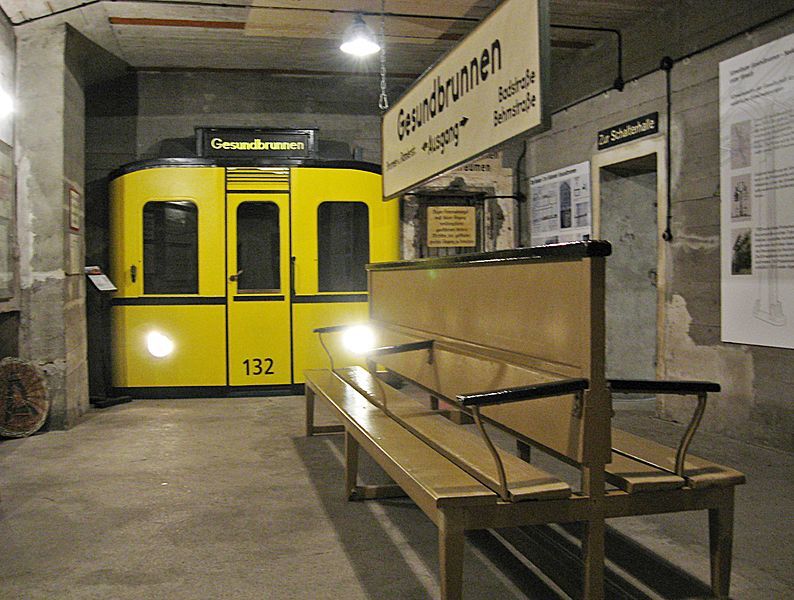 The best place in the city to learn about the Cold War and other parts of Berlin's past.
This museum preserves the city's underground world, and once you've been there you won't believe what's been under your feet throughout your stay in Berlin!
Why it's so awesome: When the tide started to turn during the Second World War and defeat looked possible, the authorities started to build bunkers under the city. This eventually became an underground system of tunnels and bunkers that both sides used during the Cold War. In fact, during this period a lot of money was spent creating multi-use rooms like subway stations and underground car parks to keep the population safe from a nuclear war.
What to do there: There are more than 3,000 shelters under Berlin, so make sure you have a guide who can lead to you to the most interesting and give you some background on the sites as well. After spending a little time in this underground maze, you'll understand why it's one of the most unusual things to do in Berlin and one of the most popular as well! There are a few different types of tours through the tunnels, so choose the one that appeals to you the most.
#19 – Monster Kabinett
Part art gallery, part haunted house.
The art in this building is definitely creepy and fascinating!
Why it's so awesome: Created by an art collective called the Dead Pigeon Collective, this is a warehouse full of strange art. It contains metallic masterpieces as well as costumed people ready to put on a show on Thursdays and Friday nights. During these events, you'll be confronted with skittering spider robots, malformed sculptures, and more in a weird and very effective modern version of a haunted house.
What to do there: This is one of the most unusual things to do in Berlin and the location fits with that as well. The gallery is in a dark alley and you can't really tell that you've reached it until one of the members of the collective greets you. It's obviously a safe place to visit, but it is very scary, so leave the kids behind and show up on a Friday or Thursday night year-round for a fun evening out.
#20 – Liquidroom – One of the more unique places to visit in Berlin!
A futuristic building that promises and delivers high tech delights.
Make sure you take a picture of this building from the outside because it's one of the most unusual structures you'll ever see.
Why it's so awesome: This complex looks like a collection of tents, a design meant to evoke its past as a train station around the time of the Second World War. But these days, the building is far more modern and contains top of the line spa facilities and saunas where you can relax with the latest wellness technologies.
What to do there: If you love spas then you simply must experience this one. The baths and saunas are great and perfect for heating and relaxing all the tension from your bones, but you definitely can't miss the saltwater floating pool. The pool is in an architecturally fascinating room with high arches and multi-colored lights and music plays constantly. The music ranges from classical to techno and it's designed to be heard underwater while you relax and float. This could be very relaxing, but it might also remind you of movies about mind control, so try to keep an open mind when you take your time in this pool.
#21 – Kreuzberg
One of the most interesting and popular districts in Berlin today.
This is the perfect place to spend an afternoon wandering and exploring the shops.
Why it's so awesome: Berlin is one of the most popular places to travel in the world at the moment and neighborhoods like this one are the reason why. It's filled with amazing shops, galleries, cafes, restaurants, and bars. So, no matter what you enjoy doing, you'll have a great time when you spend an afternoon or evening in this area.
What to do there: This is one of the best places in Berlin when you don't have an itinerary or a clear goal. Instead, just wander and see what you find. The buildings and streets are beautiful, the vibe is upbeat and modern, and when you get tired you can stop in at one of the cafes or restaurants for a tasty drink or snack!
#22 – Spreepark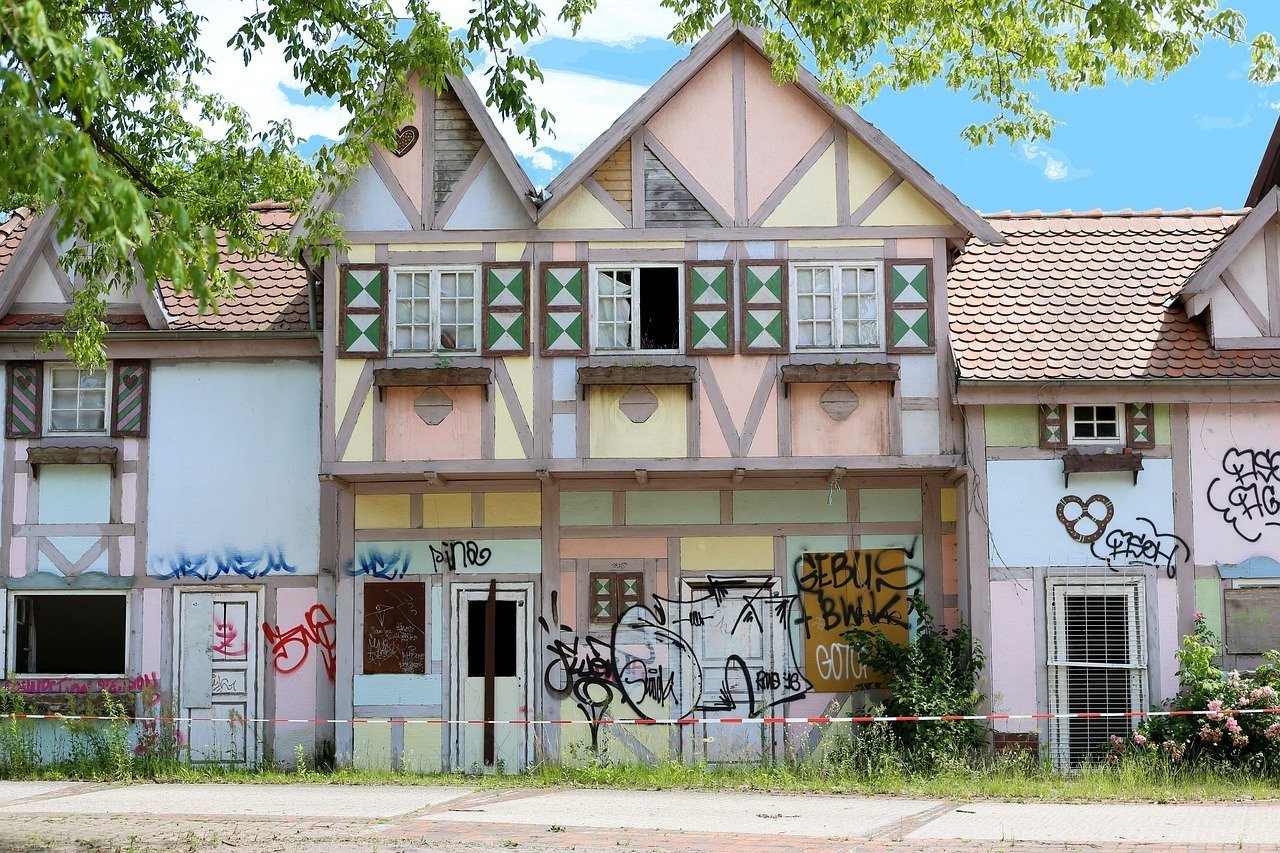 An interesting and slightly creepy abandoned theme park just outside of the city.
The creators' intentions were definitely a little strange, as you'll see once you start to explore this park.
Why it's so awesome: This is an abandoned dinosaur theme park, which might sound fairly boring, but the reality isn't what you might expect. The park has been abandoned for at least 10 years and is filled with the debris of those ten years as well as its active years before. So, expect to see children's rides and dinosaur statues in various states of disrepair. The park was built in 1969 but was bought by Norbert Witte in 1991. He made some massive changes to this Berlin landmark and smuggled cocaine in pieces of ride equipment. This led to some confusing displays and the shut down of the park in 2002.
What to do there: You need to take a tour around this attraction because security is tight due to some recent trouble. But this is a tour worth taking. You'll see a roller roaster leading out of a rabid animal's mouth, a fallen Tyrannosaurus, and a confusion of rides and displays that boggle the mind. This site was also recently featured in the film 'Hanna', so look out for familiar sites as well.
#23 – The Tajikistan Tearoom
A taste of Asia in the middle of Europe.
This tearoom is decorated in lush Persian style and you can enjoy delicious tea and snacks there.
Why it's so awesome: This tearoom was built as part of the Leipzig trade fairs in the 1970s and was donated to East Germany after the fair ended. Like Tajikistan itself, the tearoom is decorated in a style that's reminiscent of both Persian and Russian cultures with lush Persian carpets, carved wooden pillars and low tables where you have to sit on the floor. Walking into the tearoom is literally like walking into another world, and it's a great chance to explore this often-forgotten country.
What to do there: The tearoom is a little hard to find because it's opposite the Arthouse Tacheles but hidden on the left in a courtyard. But it's well worth making the effort to find this shop as the experience of eating there is one that you shouldn't miss. You'll need to sit on the floor on cushions to eat and take off your shoes before stepping on the carpet. The tea offered is from Asia, but the food is Russian, which makes an interesting and surprisingly harmonious mix.
#24 – The Pergamon Museum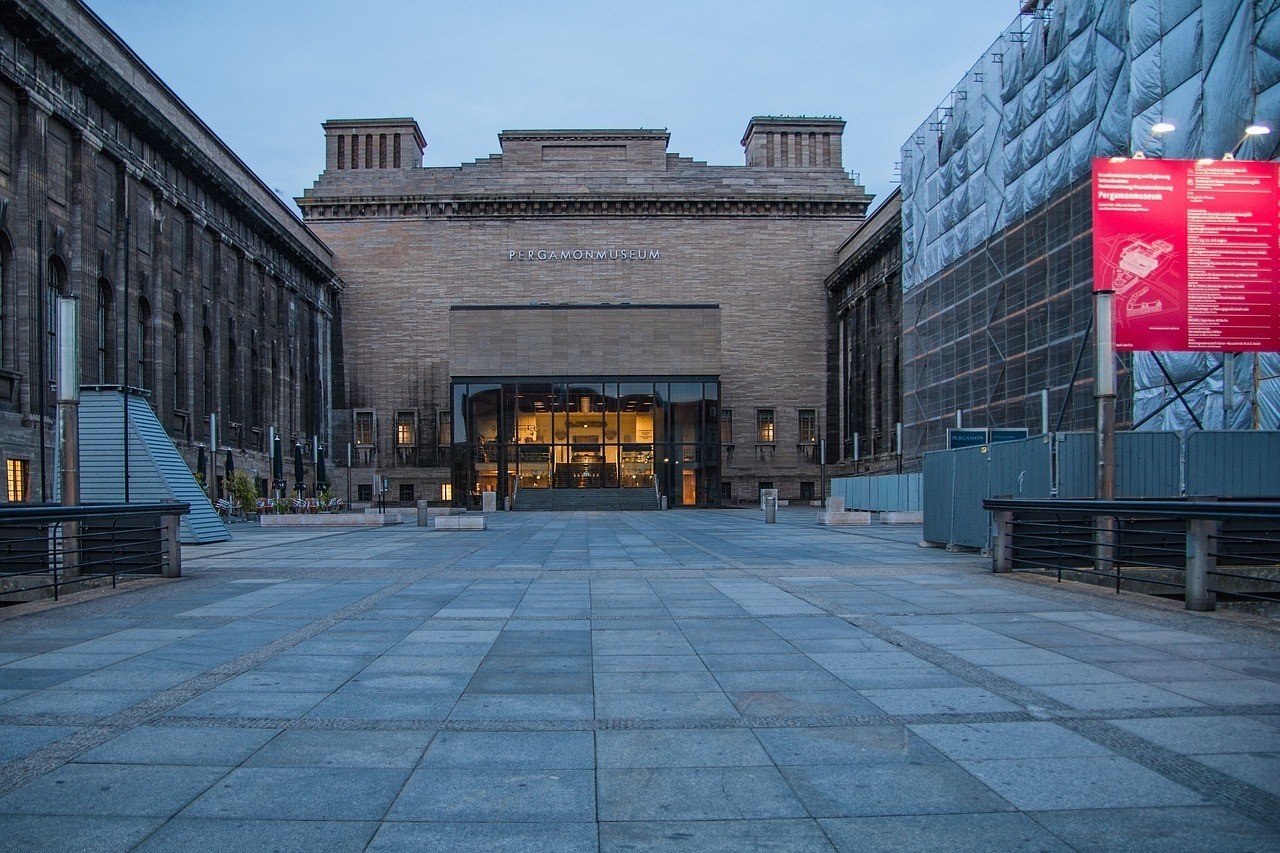 This is one of the most famous places in Berlin.
A fascinating and controversial museum.
Why it's so awesome: Located in Museum Island, this museum houses reconstructed, monumental buildings that were taken from Turkey. Since its opening in 1930, there has been ongoing pressure to return these cultural treasures to their home as the legitimacy of the acquisition is a little suspect. But while the Pergamon Altar and the Market Gate of Miletus are in Berlin, you absolutely must go to see these spectacular displays.
What to do there: This is a display of history that you need to see while you're visiting Berlin. The museum itself was damaged during the Second World War and many of its displays were taken by the Red Army. Some were returned, however, which gives extra history and weight to the already staggering pieces on display. Make sure you check out the south wing, where the Professional Way of Babylon, the Ishtar Gate and the Market Gate of Miletus are kept.
#25 – The Museum of Unheard of Things – Quite the quirky place in Berlin!
A strange little museum where you'll hear some of the strangest stories you've ever encountered.
This museum isn't about the items that are arranged all over the wall, it's about stories and imagination.
You'll need a pretty active imagination yourself to understand and appreciate this place!
Why it's so awesome: Stories are the backbone of human society. They're how we pass on knowledge and remember what's most important to us. They're also how we entertain ourselves and this is one of the best places in Berlin for that. The objects in the collection are arranged all over the walls of this museum, but each of them tells a strange tale or myth that's both fantastic and almost convincing.
What to do there: Like any other museum, you need to explore the items at this museum and read their descriptive labels. But there the resemblance stops because this is unlike the majority of museums. Make sure that you check out the 'petrified water', the story about the cow-pie worshipping community, and how sacramental wine lost its color. The curator of the museum has gathered and created stories of all different types, and it's an absolute pleasure to visit the imaginative and slightly strange world that has resulted.
#26 – The DDR Museum
A fascinating look at a very dark time in the world's history.
When you explore this museum, it'll remind you of George Orwell's dystopian tale of oversight and control.
One of the most interesting and unsettling places you'll see when you travel to Berlin.
Why it's so awesome: This museum isn't so much awesome as fascinating and unsettling. When Berlin was divided, the eastern side became known as the DDR or Deutsche Demokratische Republik. This police state existed between 1949 and 1990 and was ruled by fear and suspicion. Some people estimate that one in ten people in that state worked as an informant for the Stasi and this museum explores the relics of that history.
What to do there: There are more than 200,000 relics in this museum, but the reason why it's worth seeing is because it's been set up to allow you to become immersed in the world behind the Berlin Wall. You can walk into an East German apartment and watch a television show created by the state, or pick up the telephone and hear the click of someone listening in. This sounds like a claustrophobic world, and it is, but it's also a unique look into a very different way of life that most westerners can't even imagine.
#27 – The Museum fur Naturkunde – A fascinating educational place to visit in Berlin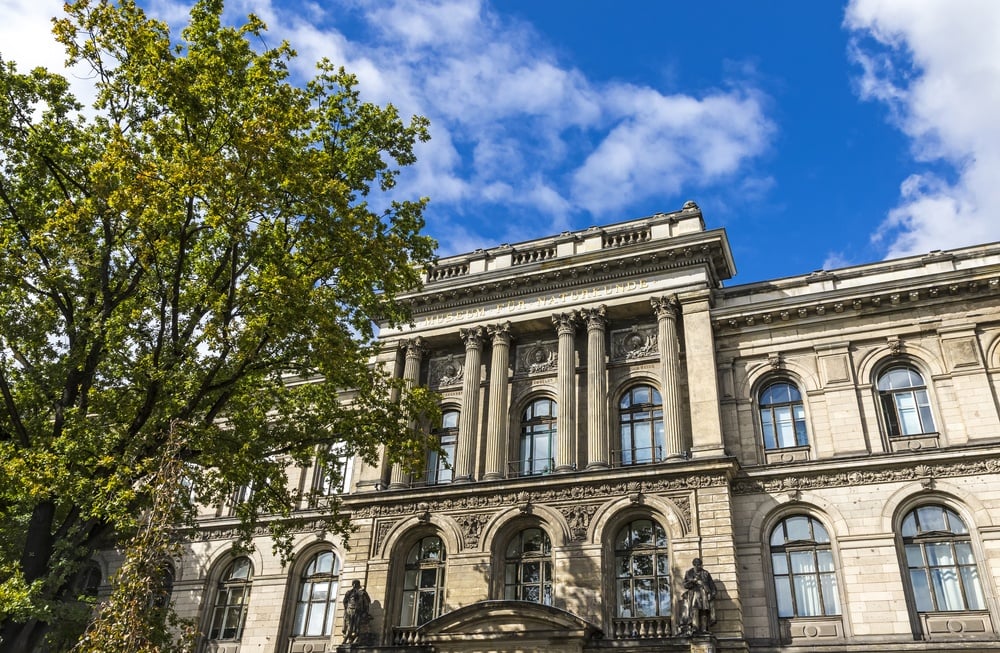 The biggest natural history museum in Germany.
A great place to take the kids so they can gawk at the displays and learn at the same time.
Why it's so awesome: This museum contains amazing collections of minerals, paleontology exhibits, and zoology displays. Some of the displays go back thousands, if not millions of years, and include the oldest bird known to have existed, extinct animals, and the world's largest chunk of amber. So, if you're interested in the history of the natural world, this museum is a Berlin must see.
What to do there: While you're in Berlin, make sure that you put aside a few hours or even an afternoon to check out the marvels on display. Check out the mounted dinosaur, which is the tallest in the world even if that includes the bones from other dinosaurs and the wet collection. The wet collection contains thousands of fish and sea creatures preserved in glass jars, many of the jars more than 100 years old. This collection fills an entire room that's been specially designed for them, and because of the way the lights are designed, the whole place shines with a beautiful, yellowed glow.
#28 – The Gendarmenmarkt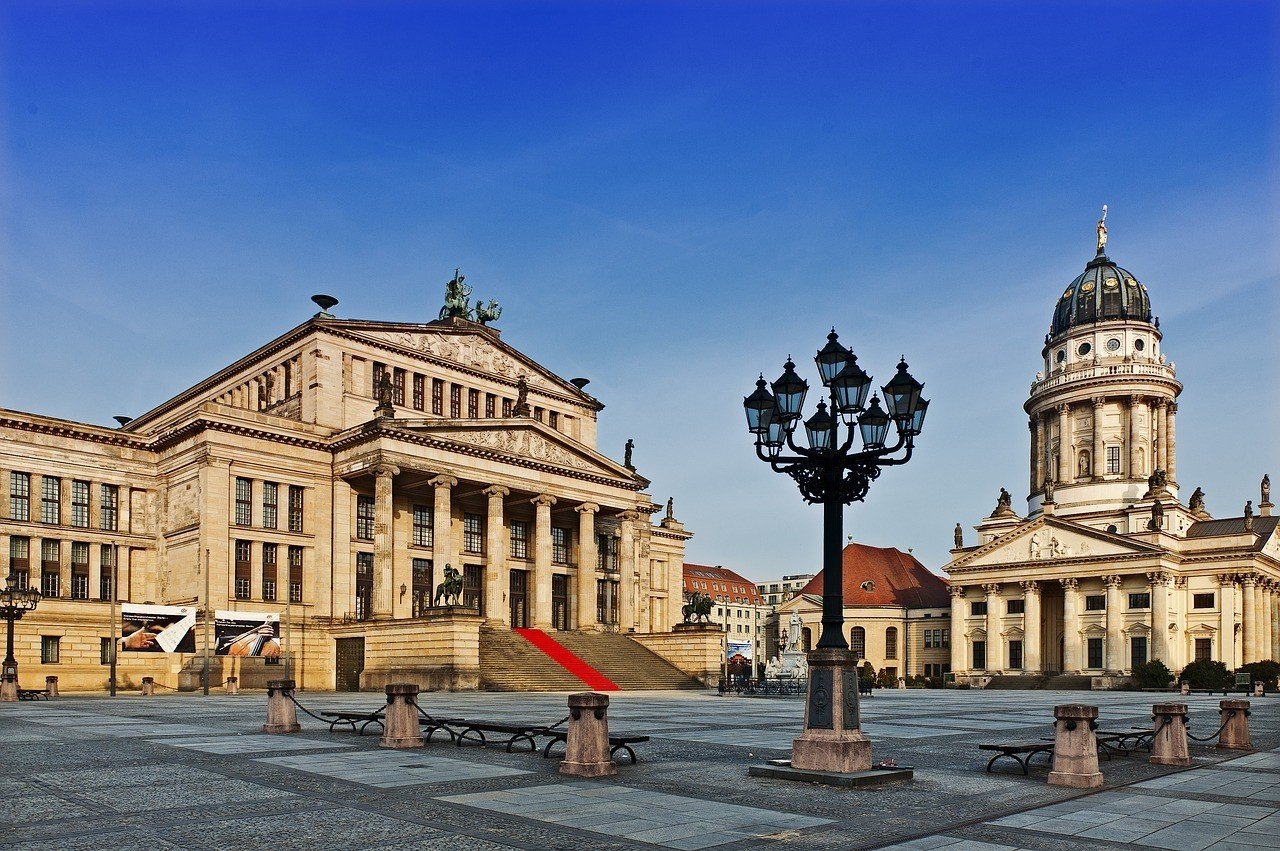 One of the largest squares in Berlin.
This square includes three beautiful and historic buildings.
Why it's so awesome: This picturesque square is one of the most popular attractions in Berlin for tourists and it's easy to see why. It plays host to a variety of public events throughout the year including classical concerts and the world-famous Christmas market in December. But even when there's nothing going on, the stately 17th-century square still contains a number of important buildings and landmarks that are worth exploring.
What to do there: First, check out if there are any events in the square while you're in the city and make sure you attend. There's nothing like being part of everyday life in Berlin and this is a great way to do it. If there's nothing on, spend some time in the square to explore the French and German Cathedrals and the Konzerthaus theater. They're all architecturally amazing and you'll be able to get some great photos in front of them!
#29 – The Museum of the Gestapo (Topography of Terror)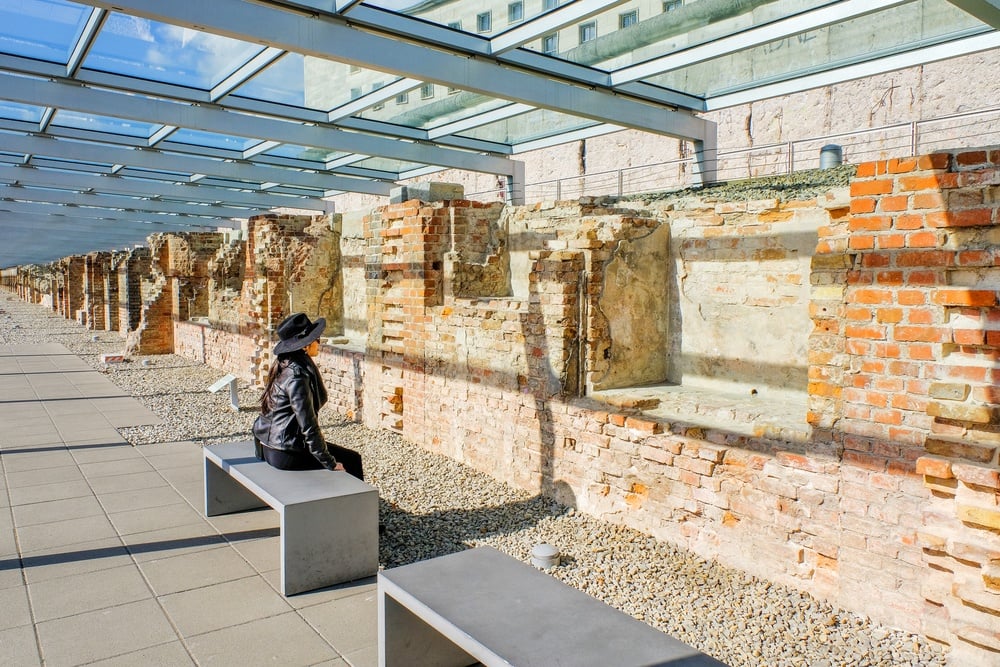 A grim and frightening history of one of the most brutal forces in recent history.
Definitely not a museum for kids.
Why it's so awesome: The Topography of Terror occupies the buildings that were used as offices and prisons by the Gestapo and the Secret State Police during the Second World War. The exhibits don't shy away from this history, instead, they focus on giving visitors a good idea of how terrifying it must have been to be under the control of such a violent and capricious military force.
What to do there: You might want to avoid this museum if you struggle with graphic displays as they can be found everywhere in this museum. If you do go, make sure you check out the videos, photographs and audio from this time. They explore issues like persecution, extermination, and occupation and they also address the time after the war, when Berlin was struggling to recover from the atrocities. This is an important and memorable display, but it definitely isn't a comfortable one.
#30 – The Nikolai Quarter
This is the heart of Berlin's old city and contains many of its most popular attractions.
It's also a fun and vibrant area where you'll find lots to do and see.
Why it's so awesome: If you find yourself in the Nikolai Quarter then you probably won't want to leave. Most of the best places to go in Berlin are in walking distance of this square and the narrow streets are also filled with a variety of cafes, restaurants and shops that you'll have fun exploring.
What to do there: One of the easiest ways to explore Berlin is by using this area as your base and then working your way around. Make sure that you check out the shops and cafes too. They're the perfect places to pick up a souvenir or rest your feet with a drink and a snack after a long day exploring.
Get insured for your trip to Berlin!
Remember, when you are traveling you may need insurance! World Nomads are our go-to Travel Insurer; we have used them ourselves for years now.
Getting an estimate from World Nomads is simple – read the review or click below, fill out the form, and you're on your way!

Final Thoughts on the Coolest Places to Visit in Berlin
Berlin is a city with an interesting and sometimes tragic history that shouldn't be forgotten. That's why it's so important that as many people as possible experience the best places to visit in this city. It's a reminder of the dangers of hatred, confinement, and segregation. And Berlin's determination to move forward is also a reminder of the strength of the human spirit. So, make sure you have the trip of a lifetime while you're in this city by choosing the attractions you're most interested in seeing from our complete list.
---
Find out how YOU can support the site.
We work hard to put out the best backpacker resources on the web for free! It's all about helping out our tribe of awesome backpacker readers (that's you!). Please visit the link to find out how you can help keep the site going 🙂
For the sake of transparency, some of the links in our content are affiliate links. This means that if you book your accommodation, buy a piece of gear, or sort your insurance through our link, we earn a small commission at no extra cost to you. We only link to stuff that members of the Broke Backpacker team has actually used and never endorse products or services that are not up to scratch. Thanks for your support!