Berlin, oh Berlin! 
Let me tell you, this city is the epitome of unpretentious coolness. It's a place where acceptance and openness reign supreme, and you can't help but feel a warm welcome as soon as you step foot in this vibrant metropolis. Once a city overshadowed by its war-torn past, Berlin has emerged as a hub of art, tolerance, and progress.
I must admit, Berlin holds a special place in my heart and easily ranks as one of my favorite cities worldwide. The people here are refreshingly open-minded, the art scene is awe-inspiring, the culture is rich, and the music scene is nothing short of legendary.
But here's the thing: Berlin is huge. I'm talking about being roughly five times larger than the geographical size of Paris. And let me tell you, its layout can be a bit complicated to navigate. So, figuring out where to stay in Berlin is no walk in the park. The city is divided into multiple "mini-centers," each with its distinctive vibe and unique districts scattered throughout.
But..I got your back (as always..). I have crafted this insider guide to help you find the perfect place to answer everything about where to stay in Berlin during your adventure. Whether you're seeking a bohemian hideaway, a bustling cultural hub, or a trendy neighborhood bursting with creativity, I've got you covered. So sit back, relax, and find that ideal spot to immerse yourself in the wonders of Berlin.
"Ick bin bereit" 
"Currywurst, baby"
Let's go.
Looking for the best place to stay in Berlin? Or are you embarking on an even bigger journey across Germany? Anyway, I've rated the top three picks for accommodation in Berlin below!
Not the biggest space, but that doesn't make this Airbnb less valuable. In a top location, this tiny home is the ideal spot for young hipsters that want to explore the cool neighborhood. The newly renovated 19th-century house has a small garden ideal for relaxing in after a busy day exploring the city.
The best overall hostel in Berlin, perfect for mission-driven backpackers seeking a clean and social atmosphere. This award-winning hostel in Berlin Mitte offers historical charm with high ceilings and original furnishings. Enjoy pub crawls, free tours, on-site bicycle rentals, and a vibrant library bar. With dorms starting at €16, private rooms available, and a range of amenities, the Grand Hostel should be worth to consider.
If the Grand Hostel isn't available, then there are plenty more great hostels in Berlin worth checking out!
This centrally located boutique hotel has a comfy and colorful lounge area where you can relax and mingle, a business center and meeting facilities, an elevator, ticketing services, a fitness center, a sauna, a steam room, a restaurant, laundry services, and more!
It's pet and child-friendly, meaning that no member of the family needs to be left out of a trip to Berlin. Wi-Fi is free and some rates include a buffet breakfast. The modern rooms are filled with light.
Both a city and a federal state, Berlin is made up of 12 districts. Each district is further split into 96 localities, many of which are sub-divided into even smaller neighborhoods. There are certainly many different places to consider when planning your Berlin itinerary!
Don't feel too overwhelmed, though; in practical terms, Berlin city is divided into 12 key areas. Each area offers a unique vibe and the city is full of contrasts. On top of that, Berlin is extremely well connected with an extensive public transport network, so getting from A to B is no issue.
Mitte is at the heart of Berlin. It's actually one of the biggest districts in the city. It's where you'll find many major monuments and sightseeing hotspots. It combines a modern outlook with historic charms. This is also where you can find most tourists and the famous "Museum Island".
Charlottenburg-Wilmersdorf, on the other hand, is one of Berlin's most exclusive areas, with many top-class restaurants, boutique shops and accommodations. There are several historic sites – one of them is the famous Charlottenburg Palace – and the area has a generally friendly vibe. It's located west of Mitte and ranks as one of the safest areas in Berlin. On the east side of the district, you can find kid-friendly attractions.
Pankow's Prenzlauer Berg has a hip and youthful vibe, with many health-food shops, cool bars, art galleries, boutique shops, and a range of family activities. It's located slightly northeast of Berlin Mitte. Since more open-minded and generally laid-back people have been moving there, Prenzlauer Berg has become one of the coolest neighborhoods in this amazing city.
Kreuzberg and neighboring Friedrichshain both offer plenty of street art, river beaches, and a bohemian vibe. Each has diverse eateries, thanks largely to the large ethnic communities. Kreuzberg, in particular, is also known for its vibrant nightlife and abundant clubs. Friedrichshain also boasts a lively scene and has some of Berlin's cheapest hostels. Those are the neighborhoods that never sleep.
Neukölln is one of the most multicultural parts of the city and features many dive bars and offbeat things to do in Berlin. While a bit out of the way of most tourist attractions, this neighborhood is affordable and definitely up-and-coming. Many locals love spending their weekends here.
There are many interesting experiences to be found all around Berlin, but where should you stay? Each neighborhood has its own vibe. I've rated the top neighborhoods to stay in when you visit Berlin below.
1. Mitte Neighborhood – Where to Stay in Berlin for First-Timers
One of the most important neighborhoods of the former East Berlin, Mitte is home to many of Berlin's "must-see" tourist attractions, so if you're searching what to visit in Berlin for sightseeing, this is the neighborhood for where to stay in Berlin for the first time. Whether it's the Brandenburg Gate, the Berlin Wall, or Museum Island, everything is pretty much within walking distance.
Full of history and culture, Mitte also boasts some of the best restaurants and bars in Berlin, and there's a good selection of shops.
All in all, the close proximity to major places of interest, ease of traveling around the area, and great leisure activities make Mitte my pick for the best Berlin neighborhood for first-time visitors, who want to be close to the museums and attractions.
This super cozy studio in Berlin Mitte is the perfect getaway for your first visit to the city. It might not be the biggest space, but you'll find everything you need – from a comfy bed to a small kitchen and even a patio outside. The home is super bright and decorated with an eye for detail, which gives it a super homely vibe.
The award-winning Circus Hostel is a cool place to meet tons of new people when exploring Berlin. There are dorms and private rooms. There's an onsite bar-cafe with a microbrewery and the hostel arranges a variety of tours, including free daily walking tours. Bike rental is available, Wi-Fi is free, and access is by key card. With the U Bahn station close by, it's ideally located for exploring the city.
The four-star Melia Hotel is located in the heart of Berlin's main shopping street and close to the river. Landmarks such as the Brandenburg Gate are only 1km away. It has a sauna, a gym, and a restaurant. Wi-Fi is free and bicycles are available to rent.
The spacious rooms have a private bathroom, TV, fridge, safe, wardrobe, and other items to make your stay comfortable. Inter-connected rooms are ideal for families.
Top Things to Do in Mitte
Strike a pose in front of the formidable Brandenberg Gate, one of Berlin's iconic sights.
See the Reichstag, Hitler's former center of power before and during World War II, and take a tour of the German parliament building.
Admire the fine architectural details of Berlin Cathedral. Built in the 1800s, the magnificent building contains royal tombs and a dome that offers awesome city views.
Learn more about local life in the times before Germany was reunited at the DDR Museum.
Marvel at ancient art at the Pergamon Museum.
Pay your respects at the Memorial to the Murdered Jews of Europe, an austere site with numerous stone pillars and an underground exhibition.
Step back in time with a trip to Berlin's grisly past at the Berlin Dungeon.
Shop till you drop along the vibrant Friedrichstrasse and discover charming boutique shops at Hackescher Markt.
Take a relaxing cruise along the river.
Don't forget the Brandenburg Gate
2. Friedrichshain Neighborhood – Where to Stay in Berlin on a Budget
Located in what was previously East Berlin, Friedrichshain is an edgy neighborhood with an alternative vibe. Perfect for budget travelers and thanks to the happening nightlife scene, Friedrichshain is also where you'll find a lot of Berlin's party-centric accommodation.
It's the best place to stay in Berlin for art lovers and creative souls and the definition of a hipster thanks to the incredible street art, which means it's up-and-coming and yet to be gentrified. It might not boast as many attractions as West Berlin, but that makes it one of the more affordable districts. This is a great place for anyone trying to save money in Berlin!
Located in Friedrichshain, this ground-floor apartment offers direct access to Schreinerstraße (Metro train). With wooden furniture and plants, it provides a cozy atmosphere. The spacious layout includes a large double bed and a comfortable sofa bed. Nearby, guests can find restaurants and supermarkets. A great choice for a comfortable stay in Berlin's trendy district.
Best Hostel in Friedrichshain: Kiez Hostel
Kiez Hostel has a stellar rating for a reason – it's a STELLAR hostel! Located in a great part of Friedrichshain, Kiez Hostel offers tons of value to its guests, as they have created a comfortable, and cozy vibe.
Hotel Kiez Pension Berlin is a popular hotel in Friedrichshain, offering stylish double and twin rooms. All rooms are en-suite and have a TV, a hairdryer, and free Wi-Fi. There's an onsite bar, and reception is staffed around the clock. With roughly 50-60 $ / night and person one of the better budget hotels.
Top Things to Do in Friedrichshain
Walk along the East Side Gallery, a section of the notorious Berlin Wall that has been painted with various social messages and thought-provoking images by a team of international artists.
Feast on diverse cuisine along Simon-Dach-Strasse.
Visit the Wall Museum to learn more about local history.
Appreciate art and photography at Urban Spree.
Go on a trip down memory lane at the Computer Games Museum.
Hunt for quirky souvenirs, vintage finds, and collectibles at the weekly flea market of RAW Flohmarkt. You'll also find an enticing selection of food.
Visit a former prison at Berlin Hohenschönhausen Memorial and step into the previous headquarters of the secret police at the Stasi Museum.
Challenge yourself and pit your wits against the escape rooms of Hipster Escape Party, Make a Break, and Trap.
3. Kreuzberg Neighborhood – Where to Stay in Berlin for Nightlife
Kreuzberg is a lively part of Berlin with a vibrant nightlife, and plenty of cool bars and nightclubs that stay open til the wee hours of the morning (if they close at all). This is the best area to stay if you want to experience one of the best party cities in Europe.
That said, Kreuzberg isn't just known for its nightlife, there is plenty to enjoy during the day too.
From historical attractions, cultural hotspots, and diverse world-class museums, to pretty parks, fantastic eateries, and awesome street art, there's never a dull moment in Kreuzberg.
It's located south of Mitte and is one of the smaller districts. In recent years, it's become a center for artists and the Turkish community.
This bright and airy studio apartment is my pick for the best place to stay in Berlin for a couple. The compact kitchen has all the essentials, including a dishwasher. It's a super cozy place, with industrial design. The open stone walls and vintage furniture make this loft super edgy and welcoming – it's like bringing the Berlin city vibe right into your living room. Note that you have to climb up quite a few steps to get to the massive bed.
This hostel is WOW. Located just over the river from Kreuzberg, East Side Gallery is a hostel that's got it going on. Well-decorated, good vibes, an on-site restaurant, a breakfast buffet, and free towels make this hostel a must-stay if you want to be in Kreuzberg.
The modern rooms at Hotel the Yard feature quality furnishings and look over an inner courtyard. Each room is en-suite and has a flat-screen TV, telephone, Wi-Fi access, a safety deposit box, and ample storage space.
There's a lift in the hotel, saving your legs from tackling stairs after a day of sightseeing in Berlin.
Top Things to Do in Kreuzberg
Stand at the spot of one of Europe's (if not the world's) most notorious border crossings from times gone by: Checkpoint Charlie (Berlin Wall crossing point between East Berlin and West Berlin). Pose for pictures with people dressed up like soldiers from times gone by.
Spend sunny days chilling out in the lovely Görlitzer Park, complete with a small petting zoo, a glow-in-the-dark mini golf course, BBQs, a lake, and play areas.
Check out the fancy restaurants along Bergmannstrasse.
Take kids to Spectrum Science Centre.
See the Soviet War Memorial.
Poke around in the vintage stores and quirky shops of Oranienstrasse.
Admire interesting artwork at the Berlin Gallery.
Learn more about Berlin's tumultuous history at the Topography of Terror, the Jewish Museum, and the Berlin Story Bunker.
Dance the night away to techno beats in one of the many clubs.
Have a laid-back night out in one of the bars along Kottbusser Tor Ubahn.
4. Prenzlauer Berg – Coolest Neighborhood in Berlin
To be honest, Kreuzberg, Friedrichshain, and even Neukölln could take this slot too! Berlin is just too cool in general.
That said, hip and happening Prenzlauer Berg is rated the coolest place to stay in Berlin for all walks of life. A former bohemian hangout, it is now home to people from all spectrums of society, with flashes of the past combined with the marks of gentrification and hipster influences.
Spend your Sundays roaming around one of Berlin's largest flea markets on Mauernpark, or visit the other neighboring districts for even more art galleries, cozy cafes, and other hidden gems. Since Prenzlauer Berg is located just northeast of Berlin Mitte, you've got great access to the city center as well.
Not the biggest space, but that doesn't make this Airbnb less valuable. In a top location, this tiny home is the ideal spot for young hipsters that want to explore the cool neighborhood. The newly renovated 19th-century house has a small garden ideal for relaxing in after a busy day exploring the city.
Located in the heart of Prenzlauer Berg, Pfefferbett Hostel offers a unique experience in a former brewery. With great internet and workspace, it's perfect for digital nomads. The hostel boasts mid-nineteenth century architecture, gardens, and an open fireplace. Enjoy the cool design, daily bike rentals, and a free city tour. Previous guests rave about the comfy beds and the bright, homely atmosphere. Conveniently explore Berlin with bike rentals and excellent travel connections.
Housed in a historic building, this boutique hotel is a pleasant base from which to explore the best of Berlin. Fine woodwork, interesting artwork, and high ceilings add to the air of sophistication and the hotel has a lobby bar, conservatory, free-to-use spa area, and tea room.
Rooms are en-suite and all come with a minibar, separate seating area, TV, free Wi-Fi, hairdryer, and phone. Laundry services and bike rentals are available and a filling breakfast is included in the price. One of the best luxury hotels in Berlin with a unique design.
Top Things to Do in Prenzlauer Berg
Experience the energy of Mauer Park and indulge in some top-notch people-watching. The green spaces are filled with food stalls, BBQs, and street performers, and there's a big open-air flea market every Sunday. Don't miss the large wall of graffiti too.
Sip an ice-cold beer in Prater Garten, one of the oldest beer gardens in Berlin.
Dive into the urban culture at Kulturbrauerei.
Wander around the Sunday food market of Kollowitzplatz.
Pick up unusual gifts and souvenirs in the offbeat stores along Sredzkistrasse and Oderbergerstrasse.
Stroll around and admire the elegant old buildings that survived the effects of WWII.
See the sombre Berlin Wall Memorial.
Walk through Kollwitzplatz.
5. Charlottenburg-Wilmersdorf: Where to Stay in Berlin for Families
One of the best neighborhoods in Berlin for families. Charlottenburg-Wilmersdorf situated in (formerly) West Berlin, was once its own independent town. It's known for the massive park around the Charlottenburg Palace, as well as a slightly wealthier community. This makes this neighborhood one of the safest in Berlin.
It might be a fancier part of the city, but it has several family-friendly attractions and activities as well as things that will apply to broader groups of travelers. You can stroll through the palace or hop on the tram for fast access to all other Berlin neighborhoods.
Sleeping up to five people, this cozy studio apartment offers enough space for you and your family. The bedroom has three sleeping options, while the living room has a super comfy sofa bed which can accommodate another 2 guests. The apartment is sparkling clean and super bright with a very homely and welcoming vibe. You can cook up some home comforts in the kitchen, unwind in front of the TV, and surf the free Wi-Fi.
Meininger is one of Berlin's famous hostel chains – and they're famous for good reason! Enjoy a pretty fancy stay for a very affordable nightly rate. It's a super modern space with loads of common areas to meet new people. Groups and families can choose from different private rooms that all come with a TV and en-suite bathroom. A perfect choice when visiting Berlin!
Located right on the stretching shopping street of Kürfürstendamm, this hotel has single, double, triple, and quadruple rooms. All rooms have a private bathroom, TV, and Wi-Fi, and you have the choice as to whether to include breakfast.
Paid parking, a restaurant, 24-hour reception, bike rentals, an elevator, and a business centre add to the convenience.
Top Things to Do in Charlottenburg-Wilmersdorf
Buy tickets for a stunning performance at the Deutsche Oper Berlin.
Learn more about the area's history and culture at the child-friendly Museum Charlottenburg-Wilmersdorf.
Visiting during Christmas? Charlottenburg boasts one of the most popular Christmas markets in Berlin.
Browse and buy along the well-known Kurfürstendamm shopping street.
Snap a picture of the Kaiser Wilhelm Memorial Church.
Visit the Memorial to the German Resistance.
Descend into an old underground bunker to learn more about Berlin's history at the Story of Berlin.
Gaze in interest at the architectural beauty that is Ludwig Erhard Haus.
Spend time exploring Tiergarten, the oldest public park in Berlin.
Tip: not quite in the neighborhood, but situated between Charlottenburg and Berlin Mitte. The Berlin Zoo is a must-see.
Here's what people usually ask about the areas of Berlin and where to stay.
Pants, socks, underwear, soap?! Take it from us, packing for a hostel stay is not always quite as straight forward as it seems. Working out what to bring and what to leave at home is an art we have perfected over many years.
Check out our definitive Hotel Packing list for even more top hostel packing tips!
Don't Forget Your Berlin Travel Insurance
Don't forget to take out Travel Insurance for your trip! I have been using World Nomads for some time and made several claims over the years. They're easy to use, professional and relatively affordable. They may also let you buy or extend a policy once you've started your trip and are already abroad which is super handy.
ALWAYS sort out your backpacker insurance before your trip. There's plenty to choose from in that department, but a good place to start is Safety Wing.
They offer month-to-month payments, no lock-in contracts, and require absolutely no itineraries: that's the exact kind of insurance long-term travellers and digital nomads need.
SafetyWing is cheap, easy, and admin-free: just sign up lickety-split so you can get back to it!
Click the button below to learn more about SafetyWing's setup or read our insider review for the full tasty scoop.
Anyone who loves art, culture, and history will love Berlin. With a dark and turbulent past, the pendulum has swung and Berlin is now the epitome of cool and progressive.
There is so much to do and see in Berlin; plus, Berlin's techno and warehouse nightclub culture house is arguably the best nightlife in Europe, if not the world!
But Berlin is huge and the city layout is complicated. It can be difficult deciding where to stay in Berlin with so many options!
When in doubt, Mitte is the best place to stay in Berlin for anyone who wants to stay central to the museums and main attractions, while Kreuzberg is the best neighborhood for hipsters and night owls.
And as for my top accommodation picks? Pfefferbett Hostel is my favorite hostel. Leonardo Royal Hotel Berlin Alexanderplatz is my top pick hotel, especially for families.
Do you own an awesome hostel, hotel or apartment? Want to be featured in our list? Email [email protected] to find out how.
---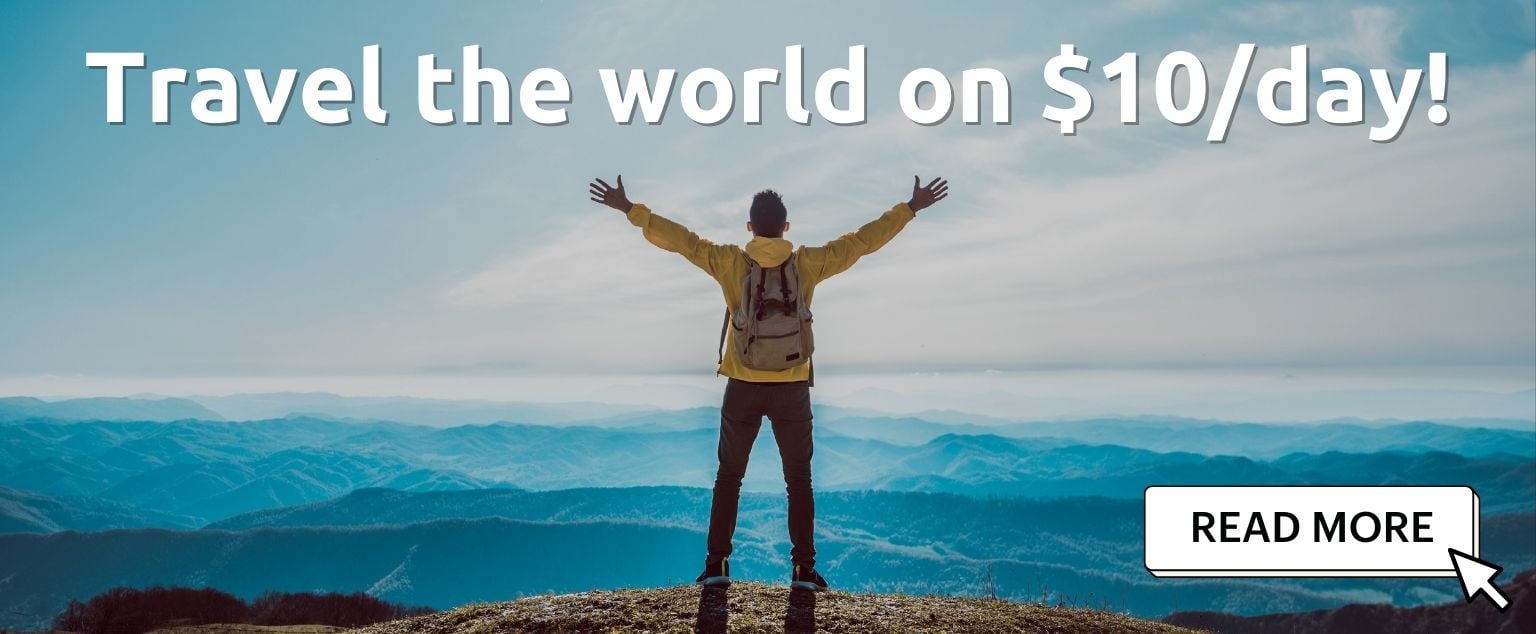 And for transparency's sake, please know that some of the links in our content are affiliate links. That means that if you book your accommodation, buy your gear, or sort your insurance through our link, we earn a small commission (at no extra cost to you). That said, we only link to the gear we trust and never recommend services we don't believe are up to scratch. Again, thank you!
Updated May 2023