Berlin is Germany's capital of all things cool. Once divided by a physical (and ideological) wall, the now-united city is a gigantic boiling pot of cultural centres, hipster hoods, and, of course, infamous clubs and ravers.
Due to its growing popularity, Berlin's prices have risen over the years. One could easily think that it can't be done on a budget.
However, Berlin can still be affordable! With a little know-how, and a few pointers on how to travel smartly in the city, a trip to Berlin can easily be done on a shoestring budget.
Want to know how? Well, you've landed in the right place. Our guide to keeping your Berlin travel costs low is packed full of insider info on how to eat, sleep, drink and sightsee in the German capital without breaking the bank. Read on for our bargain-hunters' guide to Berlin.

Do You Want to Travel FOREVER??
Pop your email in below to get a FREE copy of 'How to Travel the World on $10 a Day!'.
So, How Much Does a Trip to Berlin Cost on Average?
There are a bunch of different factors involved in how much a trip to Berlin is going to cost you. You'll need to consider food, transport, sights, activities, accommodation, alcohol, possibly souvenirs, and money for tipping.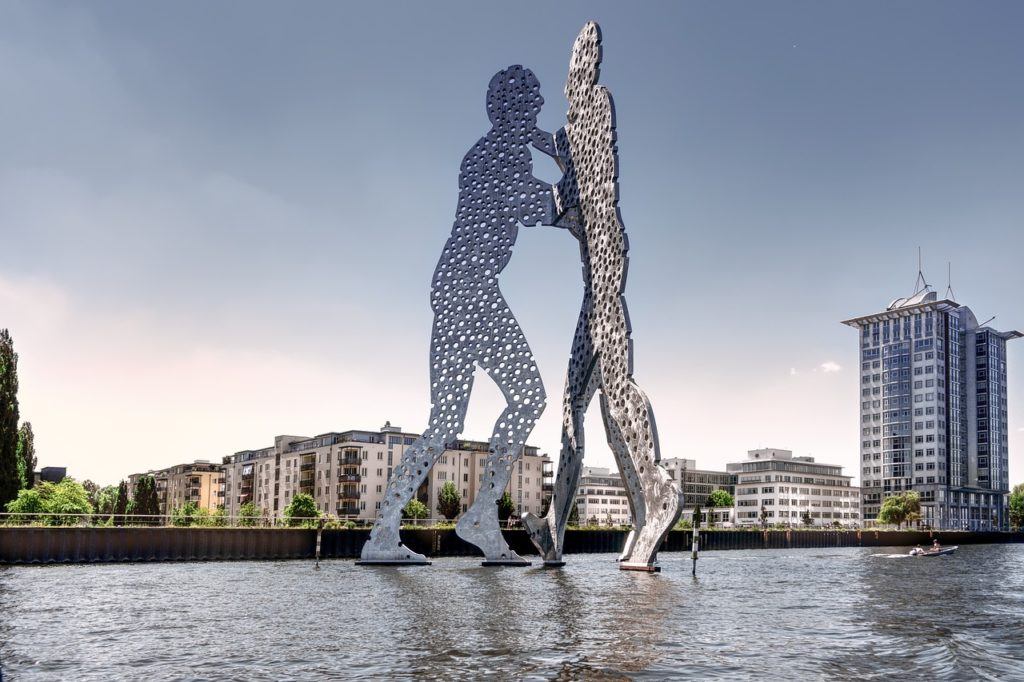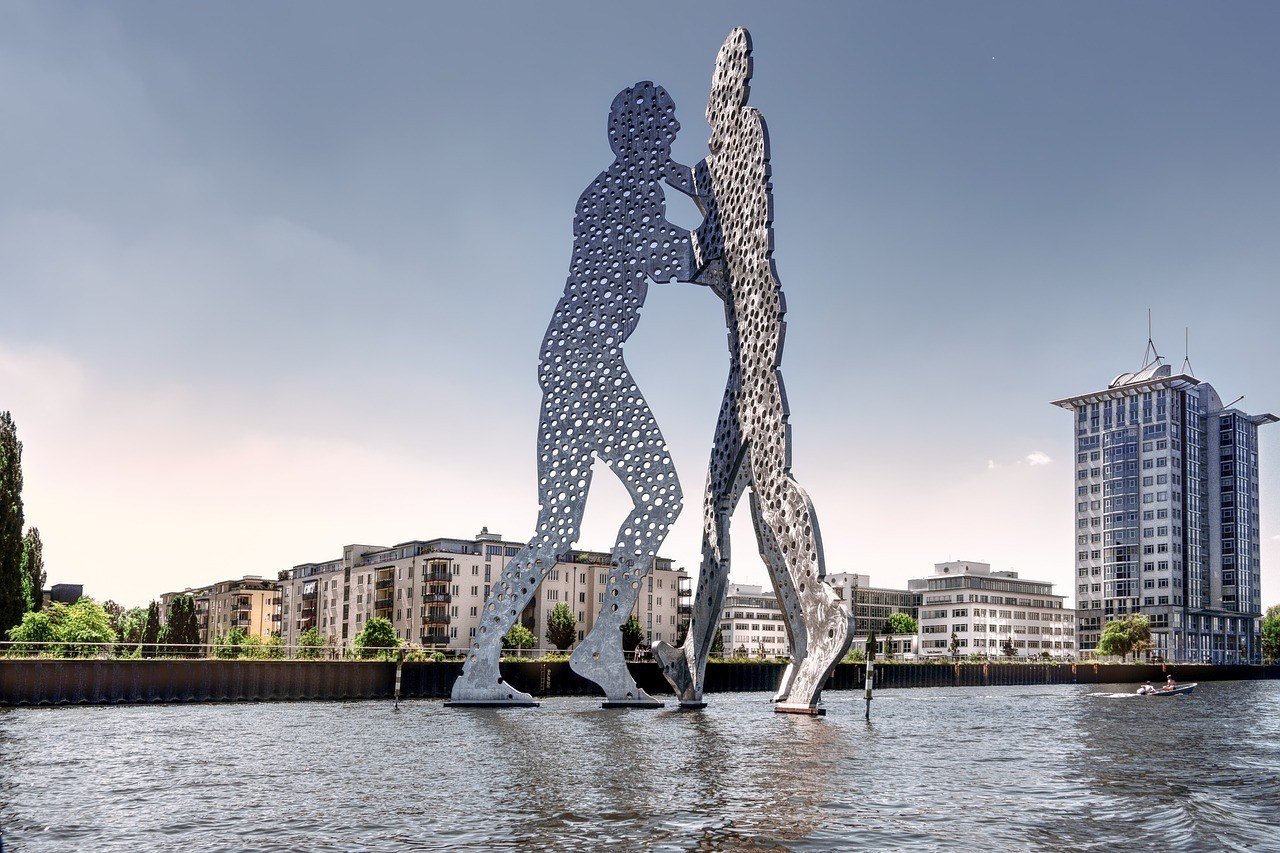 But that's why we've written this guide. To make your life easier by equipping you with the tools to fully grasp the cost of a trip to Berlin.
All expenses listed in this post are estimates and are subject to change (duh). Berlin uses the EUR and, as we write this in March 2021, the exchange rate is 1 USD = 0.83 EUR.
And to make it even easier, we've summarized your expenses for a standard 3-day trip to Berlin in this handy table below:
3 Days in Berlin Travel Costs
3 Days in Berlin Travel Costs

| Expenses | Estimated Daily Cost | Estimated Total Cost  |
| --- | --- | --- |
| Average Airfare | N/A | $700 |
| Accommodation | $25 – $100 | $75 – $300 |
| Transportation | $0 – $12 | $0 – $36 |
| Food | $20-$35 | $60 – $105 |
| Drink | $0-$35 | $0 – $105 |
| Attractions | $0-$50 | $0 – $150 |
| Total (excluding airfare) | $45-$232 | $135 – $696 |
ESTIMATED EXPENSE: $700 USD for a roundtrip ticket.
Flying anywhere can get expensive, and it generally depends on a whole bunch of factors. The airline you choose, the time of year you're flying, and WHEN you choose to book. If you want to save, the best time to fly to Berlin is usually February/March. In high season (June, July), prices peak.
Berlin has one main airport: Berlin Brandenburg Airport. The newly inaugurated, long-awaited airport (it was nine years late) opened in October 2020. It replaced the low-capacity Schönefeld Airport as well as Tegel up in the north.
These are the average costs of a ticket to Berlin's main airport, from various international transport hubs:
New York to Berlin Brandenburg Airport: $675 – $1120 USD
London to Berlin Brandenburg Airport: $50 – $100 GBP
Sydney to Berlin Brandenburg Airport: $787 – $1701 AUD
Vancouver to Berlin Brandenburg Airport: $992 – $1270 CAD
Naturally, the closer you are, the cheaper it'll get. But there are ways of saving money that work from pretty much anywhere, like scouring the internet for error fares. Before you go, key in on how to find cheap flights!
ESTIMATED EXPENSE: $25 – $100 USD per night
Is Berlin expensive when it comes to accommodation? You'd think so, being the capital of Germany. But, in fact, staying in Berlin on a budget isn't all that hard. Accommodation can vary, but you've got options.
Pick the right area to stay and your money will go further. Generally speaking, more central accommodation will take a bigger toll on your budget, while somewhere more suburban (but still close) will be cheaper.
In short: hotels are expensive, hostels are a good bargain, and self-catered apartments sit somewhere in between. With that in mind, let's take a look at each of these in detail and see how it all works out in your Berlin budget.
Hostels in Berlin
The cheapest of the bunch. Hostels in Berlin are great if you want to stick to a tight budget. On average, you'll be looking at around $25 USD per night for a bed in a hostel.
Once you bag your bunk, you'll be in for a treat: hostels are great places to meet like-minded travellers, and the staff can always help you out with all sorts of tips. You usually get communal lounges and kitchens, where you can rustle up some grub (thereby keeping costs low). You may even get perks like free city tours or pub crawls thrown in.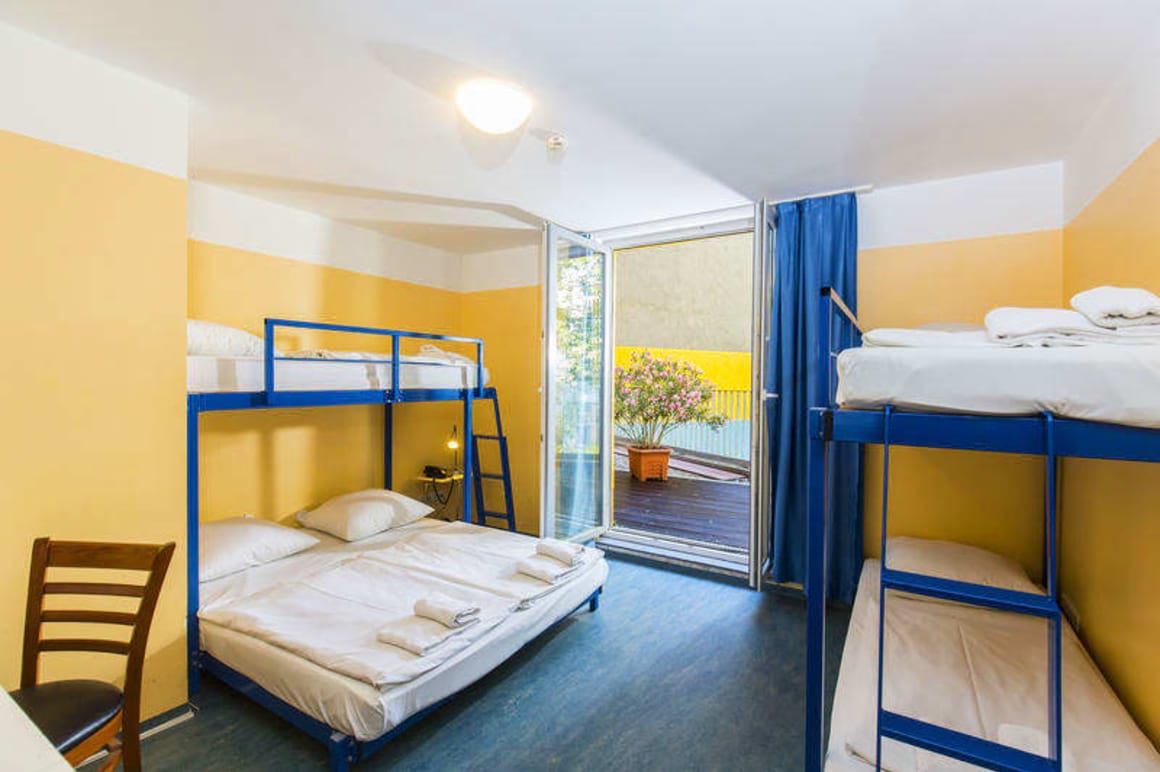 Here are a few of our favourite spots to inspire your bargain trip to the German capital:
Pegasus Hostel – Situated in a former Jewish girl's dormitory (dating back to 1903), this now colourful and spacious hostel is a stone's throw from Ostbahnhof train station. It's one of the cheapest hostels in Berlin and it's family-friendly, too.
PLUS Berlin – A cross between a hostel and hotel. You'll find it in the hip Friedrichshain neighbourhood, with tons of bars, cafes and sick locations at its doorstep. It's set in a 100-year-old building, and there's even a sauna and a swimming pool!
Three Little Pigs Hostel – This sociable hostel is also set in a historic building, complete with grassy lawns to hang out on. The location right on Potsdamer Platz means you'll be within easy walking distance to some iconic sights, as well as all forms of public transport.
Airbnbs in Berlin
There is a whole lot of funky Airbnbs one can find in Berlin. The cost per night varies greatly depending on the size, location and facilities that the apartment offers, but it will be around $70-100 USD.
They're not the cheapest, but dang — they're fucking cool.
One major plus about apartments in Berlin is that they usually come with fully-equipped kitchens. This means that, despite the mid-range cost, your budget won't be too different if you choose to cook a few meals yourself.
Let's check out a few of those awesome Berlin Airbnbs, shall we?
Metropol Park Studio – Situated in Mitte, close to a U-Bahn station, this modern studio apartment is cosy and can fit up to three guests. It comes complete with a kitchen, lounge area, and even access to a shared garden.
Cosy studio in the heart of Charlottenburg – This compact studio is the perfect Airbnb for couples in Berlin. It's located in the elegant area of Charlottenburg, 400 metres away from Charlottenburg Palace. There's laundry facilities, a small kitchen and a dining area.
Beautiful Berlin Studio – Also in Mitte, this Airbnb is a spacious fifth-floor apartment. There's room to sleep two guests here, making it great for solo travellers working remotely or a couple on a city break. With a separate kitchen, modern bathroom and a balcony, it's a great value for your money.
Hotels in Berlin
Hotels are clearly the most expensive way to stay in Berlin, and it's definitely going to add up. But if a hotel is what you want, and nothing else will do, make sure you set aside enough to cover $100-150 USD a night.
The benefits of a hotel are myriad. You don't have to worry about chores, you get a private room all to yourself, and there may even be on-site restaurants, bars, or even breakfast included in the price. They're self-contained and often in good locations for sightseeing.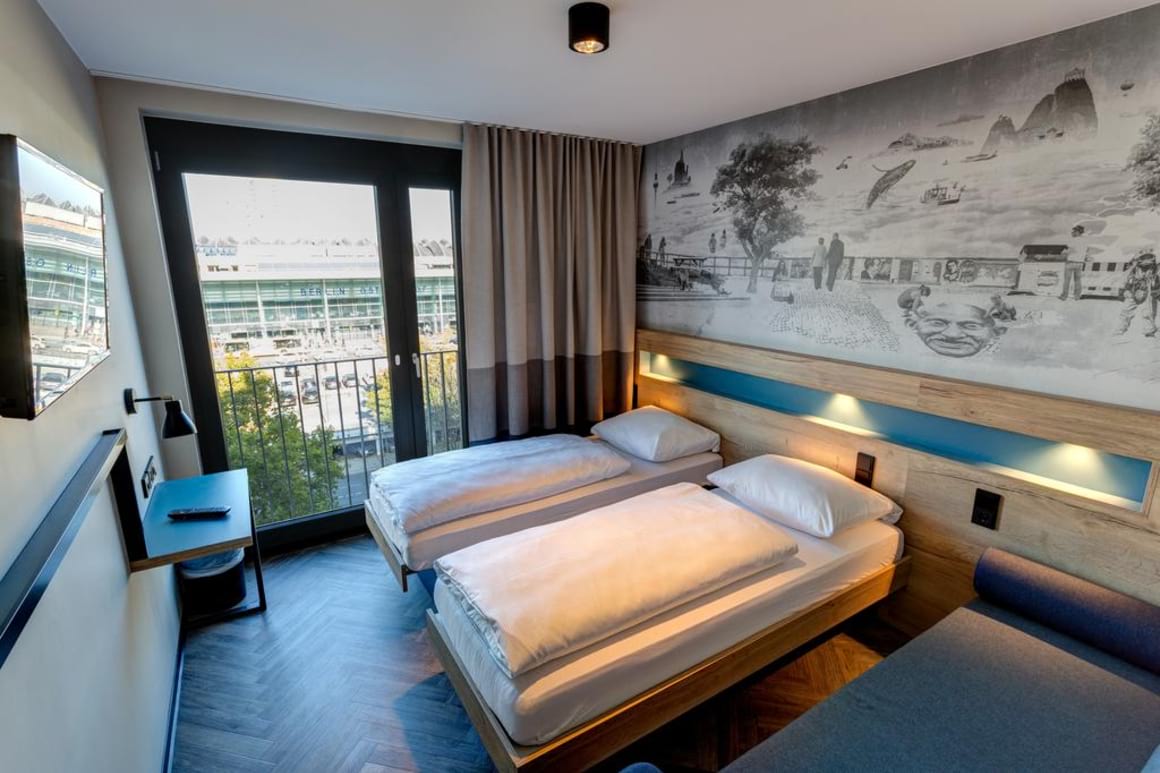 And the best part? You don't have to stay in a luxury 5-star hotel to reap those benefits. Here are some of our favourite hotels in Berlin, where you can stay in comfort (and style) without breaking the bank:
Schulz Hotel Berlin Wall at the East Side Gallery – As the name suggests, this hotel is situated directly near the Berlin Wall, in the trendy Friedrichshain district. It's a fairly new option that boasts cool interiors and even its very own beer garden!
Motel One Berlin-Alexanderplatz – This clean and contemporary Berlin hotel is situated in the central locale of Alexanderplatz. Rooms here are stylish; some come with city views, but all of them feel cosy and comfortable. There's an on-site bar, restaurant and garden to boot.
B&B Hotel Berlin Alexanderplatz – A great budget option. This modern hotel features simple rooms with large windows, options for families included. Breakfast can be added to your room rate.
Is This the Best Backpack EVER???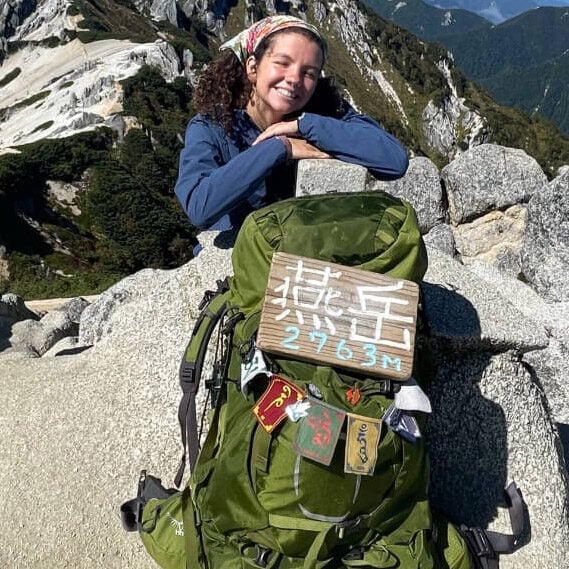 ESTIMATED EXPENSE: $0 – $12 USD per day
Like just about every other factor, transport adds up to the cost of a trip to Berlin. Luckily for you, public transportation is affordable here.
It's comprehensive and reliable, too. First of all, there's the S-Bahn, which is Berlin's overground railway network; then there's the U-Bahn, which is the equivalent subway. There are also numerous bus and tram routes connecting the dots between destinations. Trams, in particular, are actually a very important part of getting around the city, but we'll get to that later.
Regardless of how affordable it is, using all this great public transport can add to your daily budget. But there are ways to keep things cheap when you're breezing around Berlin, by getting certain travel passes and visitor tickets.
So let's now get stuck into the city's public transport network and help you figure out how it will affect your Berlin travel costs.
Train Travel in Berlin
Trains in Berlin are great. They're clean, reliable, and the network itself expands pretty much everywhere. Best of all, the trains are pretty easy to use and affordable, too.
Both the S and U-Bahn trains run until around 1 a.m. during the week, but the U-Bahns run continuously through the night on weekends, as do certain S-Bahns. And this is great since Berlin is one of the best party cities in Europe!
The city is split into three tariff zones: AB is central Berlin, while BC and ABC cover suburbs and further out. The basic cost for a single ticket depends on which zones you are travelling through. A single ticket in Zone AB costs $3.50 USD while an ABC Zone ticket will come at around $4.30.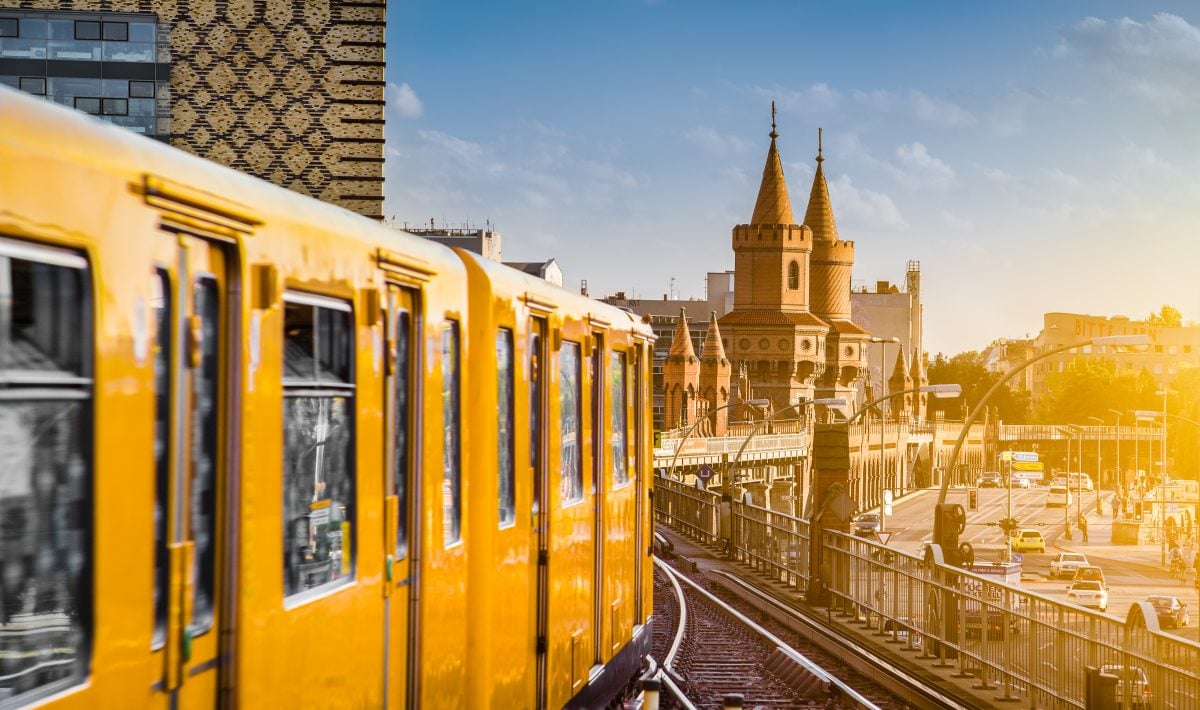 To save money, pick up a multi-day ticket rather than buying one-way tickets every day. This gives you unlimited rides across the city's public transport network for a set amount of time.
1 Day Ticket: $10.50 (Zones AB) / $11.70 (Zones ABC)
7-Day Ticket: $41.30 (Zones AB) / $49.80 (Zones ABC)
Another option is the Berlin Welcome Card. It's intended for travellers and can be purchased at various train stations around the capital (or online). You get unlimited travel, but you also save up on a bunch of Berlin attractions. Prices start at around $28 for a 48-hour pass.
If you're a student, this may not be of good value for you; students get discounted prices on several attractions/museums around the city. Just make sure you have a valid student card.
Bus & Tram Travel in Berlin
Buses may not be the fastest way to get around, but they can be very convenient. And scenic! Some routes pass by many of Berlin's top attractions and can double as a scenic tour.
Two of the most popular for sightseeing include Bus 100 and Bus 200. They take in sites such as the Brandenburg Gate, Berlin Cathedral, and Potsdamer Platz.
Berlin also has a tram network. And the oldest of its kind! Dating back to 1865, it's still as useful today as it was back then. Trams are easy to hop on and off and are a simple way to get from A to B. And they've their own lane, which means they have less chance of getting caught up in traffic.
Buses and trams marked with an "M" ("Metro") run more frequently than others (every 10 minutes or so). There are also express buses, which are marked with an "X" — they stop fewer times, so tend to be much quicker than other regular buses.
If you're in a group, another way to save on the cost of your trip to Berlin when you're getting around is to get yourself a group ticket. This is for groups of five only but costs $24.20 for Zone AB.
Both buses and trams are priced under the same zone system as Berlin's train network. Refer to the previous section for prices.
Renting a Bicycle in Berlin
Getting around on a bike is not only a key component of being a Berliner, it's also a great way to save on your trip. The German capital has one of the highest rates of bicycle commuting in the world, with an average of 710 bicycles owned per 1,000 Berliners. More than 500,000 people use bikes every day here, and they make up for over 13% of all traffic.
There are plenty of bike paths and dedicated cycle lanes — in fact, there are 620 kilometres of them. They're called Fahrradstrassen (you can also call them "bicycle boulevards") and bikes have priority on these; motor vehicles are limited to speeds of 30 km/h.
There are a whole host of different ways to rent bicycles in Berlin.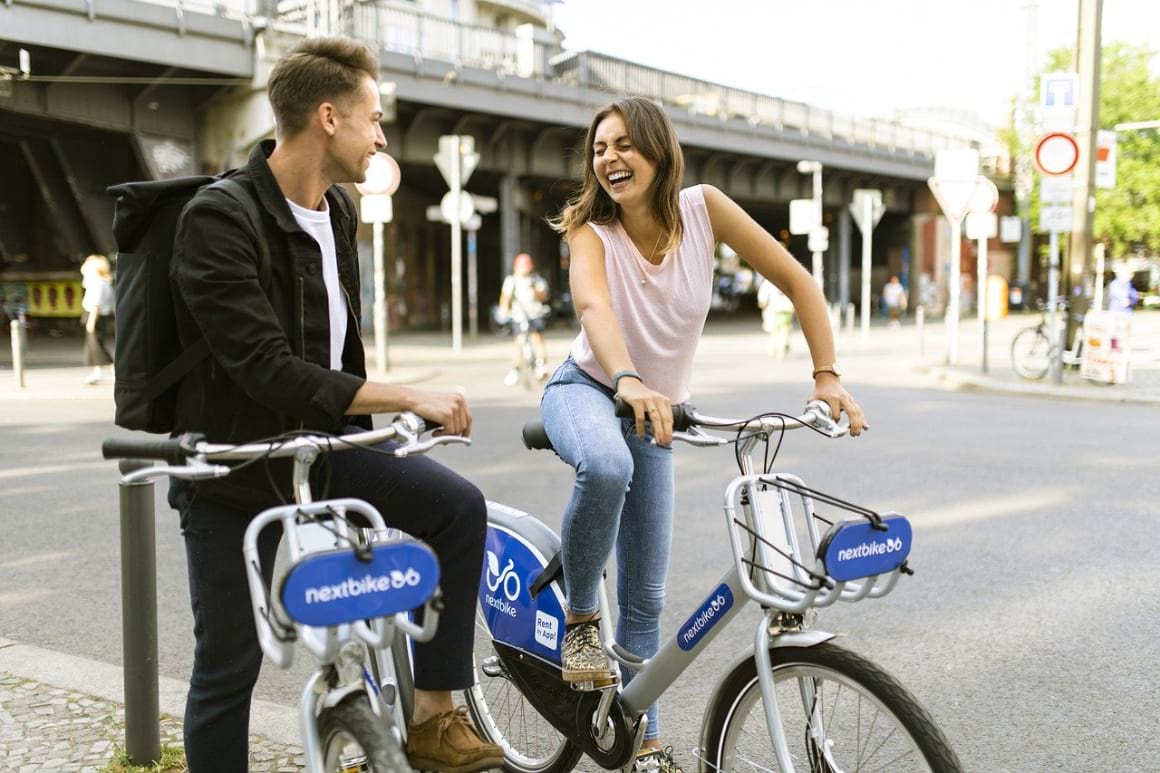 First up, there's Nextbike. Much like any bike-sharing system, you'll find these bikes at numerous docking stations across the city. You can rent them hourly (with a fixed charge every 30 minutes), but also weekly, monthly, and even yearly. Download the app and hit up one of the stations to get started.
There's also the somewhat weirdly named Donkey Republic. This popular service can be rented via its app and picked up at various docking stations. It costs $1.82 USD per hour to use, $14.56 for the day, or $60.66 per month.
Another popular way to get around is to use an electric scooter. There are various sharing schemes to use, including Lime and Bird.
The power of two wheels is all the rage in Berlin, so why not join in? The whole city is littered with bike and scooter sharing services.
Use Bookaway to find the best deals on transport – buses, planes, trains, and ferries. It'll save you a load of time when organising transport and you'll probably nab an EPIC DISCOUNT too!
Book your transport on Bookaway NOW. Get the best price for the best ride… then use those savings to buy the best feed in town!
Book Your Transport Here!
ESTIMATED EXPENSE: $20-$35 USD per day
If you're wondering if the food in Berlin is expensive, we're here to break the good news to you — eating out in Berlin won't break the bank! Like most big, global cities, you have a whole host of different dining options.
You can pick up currywurst, indulge in a burger, a delicious kebab, or even a bargain slice of pizza. Or maybe you could dive into the deliciousness that is Berlin's bakeries.
Obviously, eating out the whole time — no matter where you eat — will increase the cost of any trip to Berlin. That's why it's a good idea to scale back your gastronomic dreams if you're travelling on a tight budget.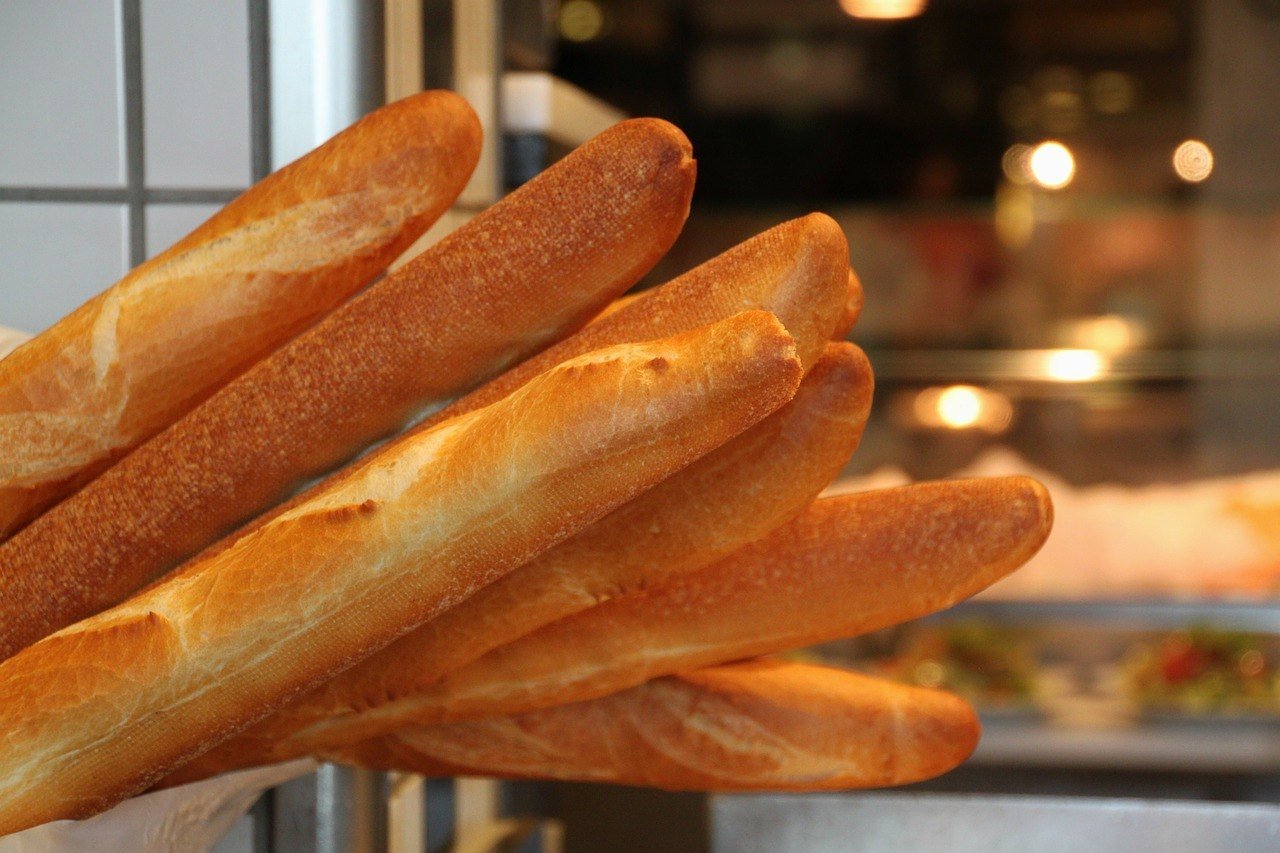 And if you really want to save up, but still experience some quintessential Berlin grub, then it's best to hone in on the classics, like pretzels, kartoffelpuffer (potato pancakes), and currywurst.
Make your budget work in Berlin, note down these tried and tested tips:
Eat street food – Pretzels, kartoffelpuffer, and currywurst are common dishes you find on the streets. They're filling and tasty for that matter too. Expect to pay around $3-$6 for one of these.
Stick to local food joints – The number one thing to remember when you're in Berlin is that anything around tourist sights or attractions is bound to be expensive. Rather than eating right after you've seen the Brandenburg gate, leave the area and opt for someplace more local.
Look for deals online – As with any other city, Berlin is home to a fair few chain restaurants and independent eateries that will offer money off. Simply search for restaurant coupons in Berlin and voilà, you'll find a bunch of sites offering lunch and dinner deals.
Cook a meal at home – Easily the cheapest option for any Berlin trip is to cook your own meals. Hostels & Airbnbs help with this!
Where to Eat Cheaply in Berlin
Eating cheap food in Berlin doesn't mean it's going to be bad; not at all. Below, you'll find a list of cheap options you can have in the city.
Turkish restaurants – With the largest population of Turks outside of Turkey, Berlin has some dope-ass Turkish restaurants. They're great value for the money, too; big portions can fill you up for $10 or less. Head to the districts of Neukölln and Kreuzberg to find the best.
Traditional cafes – Nothing fancy. Cafes in Berlin are great places to grab a cup of joe and a sandwich for around $6-8. Great for a light lunch and a caffeine fix at the same time.
Vietnamese restaurants – As with Turkish restaurants, Vietnamese restaurants are surprisingly plentiful in Berlin. You can eat for as little as $8.50 to $10 in most of them.
If, on the other hand, you have a kitchen and would like to cook at home, here are some affordable places to buy groceries in Berlin:
Bakeries – You can pick up traditional German breads and pastries (rye bread, pumpernickel, etc.), meaning you can stock up in the morning and have snacks to eat throughout the day.
Lidl / Aldi – These two European supermarket chains are pretty comparable to each other. They are basically super cheap and way more affordable than their competitors. Lidl joints tend to be more modern than their Aldi counterparts.
ESTIMATED EXPENSE: $0-$35 USD per day
Berlin is notorious for its party and clubbing scene. This is definitely the kind of place where people party 'til dawn and well beyond. A lot of clubs run continuously throughout 3 to 4-day periods, and sometimes you can return at a discount — and even skip the line!
Hopping around the city's various nightclubs gets expensive, but is Berlin expensive in terms of alcohol? Not really. Compared with other European capitals like London and Dublin, for example, it's damn cheap.
Beer-lovers rejoice! Berlin has a long brewing tradition (like many German cities, to be fair). There's a lot to choose from, including Berliner Pilsner, Berliner Kindl, Schultheiss. People drink Berliner Weisse a lot, too.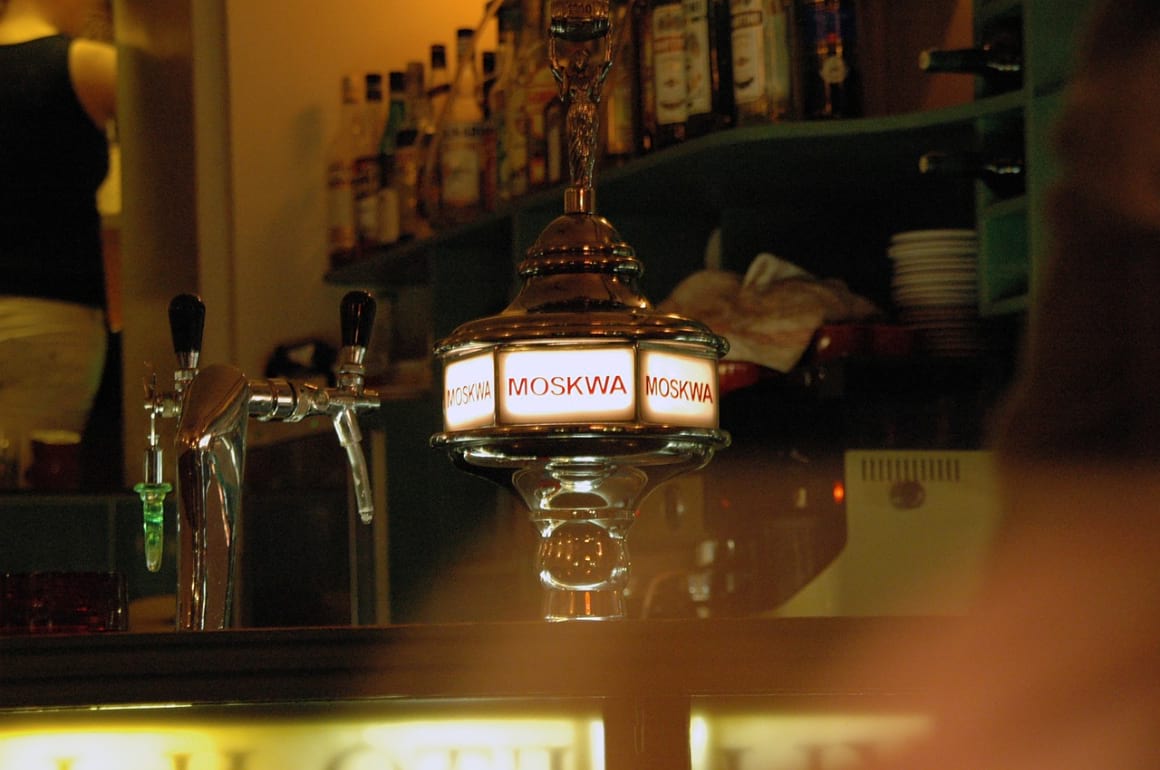 Generally, the price of a lager in a bar is around $3.50 USD, while a 500ml glass of pilsner will cost you $6.40 USD. A glass of wine can come around $7.40 – $8.86 USD. If you're into cocktails, expect to pay between $12.13 and $18.20 USD.
There are happy hours, which conveniently run from 6 to 9 p.m. But they're not overly prevalent, possibly because beer is the more favoured drink of choice.
If you're looking for cheap places to drink, there's one main option that you may end up falling in love with: Spätkauf or affectionately, Späti. These are cheap, late-night convenience stores with tables outside. A 500ml beer bottle will cost you as low as $1! Perfect for those on a tight budget.
ESTIMATED EXPENSE: $0-$50 USD per day
Berlin has it all: UNESCO World Heritage Sites, museums, art galleries, cool neighbourhoods to stroll around… you name it. No matter what you're interested in, this city can deliver!
Though a lot of Berlin's top sights do cost money and will definitely eat into your budget, being cultural in Berlin doesn't have to break the bank. Many places, like the Berlin Wall and most parks, cost absolutely nothing.
Here are a few ways you can save money on your trip to Berlin:
The Future of the SIM Card is HERE!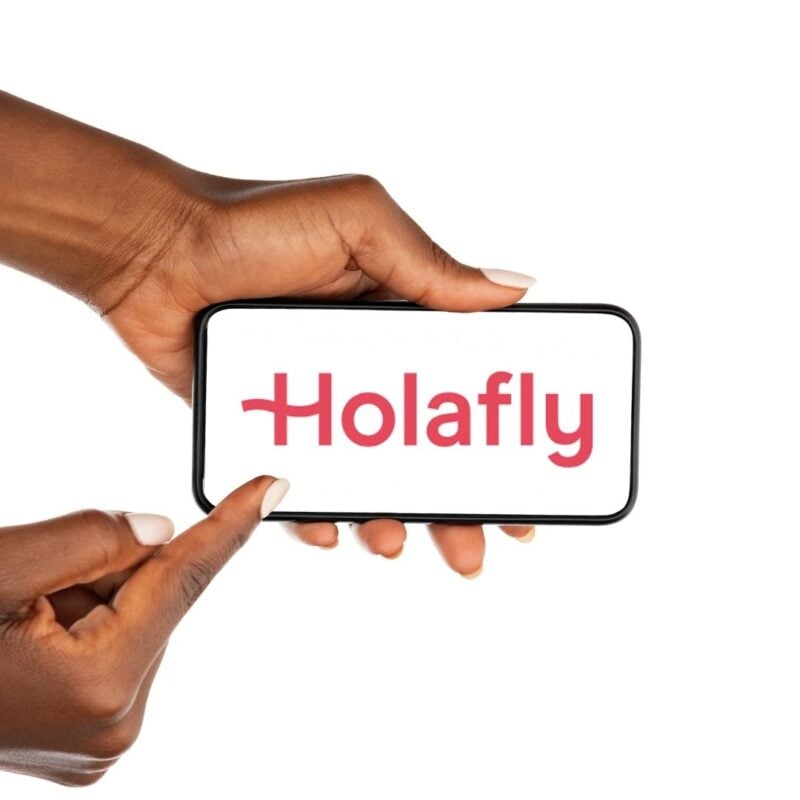 A new country, a new contract, a new piece of plastic – booooring. Instead, buy an eSIM!
An eSIM works just like an app: you buy it, you download it, and BOOM! You're connected. It's just that easy.
Is your phone eSIM ready? Read about how e-Sims work or click below to see one of the top eSIM providers on the market and ditch the plastic.
Grab an eSIM!
While accommodation, transport and general wining and dining make up the basic costs of a trip to Berlin, there are other expenses that can creep in. These can be unexpected, like paying a fine, or spontaneous, like buying a souvenir. You might also want to factor in some day trips from Berlin in your budget too.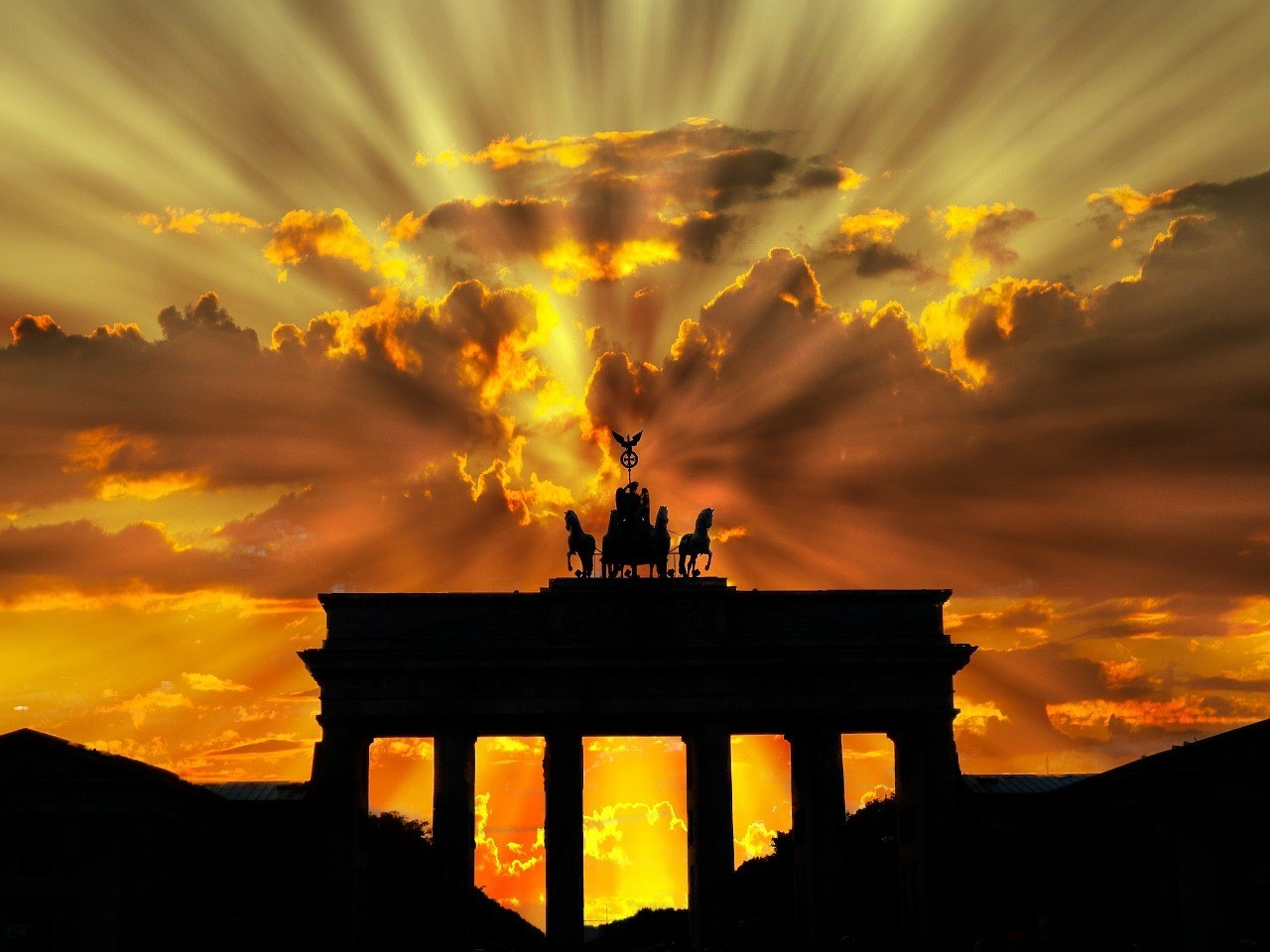 With this in mind, we'd say it's wise to set aside a portion of your budget for your spur of the moment expenses. Around 10% should be just fine, but if you know yourself to be a big spender when you get to the shops, allocate more. Just so you know how much you're spending.
Tipping in Berlin
There is a word for tipping in German: Trinkgeld. That literally means "drinking money" (an amazing expression). The fact that there's a word for it kinda spills the beans already: tipping is a thing here.
Unlike the US, however, there is no real set tipping etiquette in Berlin, or anywhere in Germany for that matter. While it's not something that's expected, it is something that is greatly appreciated. If you've experienced a particularly nice service, tip away.
Want to tip in a bar or cafe? You can, but it's just not normal. If you want to round up the bill to the nearest 5 euros, that's ok, but it's not usual or expected. If there's a tip jar, dropping a few coins will work just fine too.
It's in restaurants where tipping actually comes into play. In this case, 10% of your bill will be included in the final total. You just pay it all in one chunk. Leaving it on the table isn't common.
You can also tip tour guides if you like, especially if you're on a 'free' tour where they depend on people's good will.
Get Travel Insurance for Berlin
ALWAYS sort out your backpacker insurance before your trip. There's plenty to choose from in that department, but a good place to start is Safety Wing.
They offer month-to-month payments, no lock-in contracts, and require absolutely no itineraries: that's the exact kind of insurance long-term travellers and digital nomads need.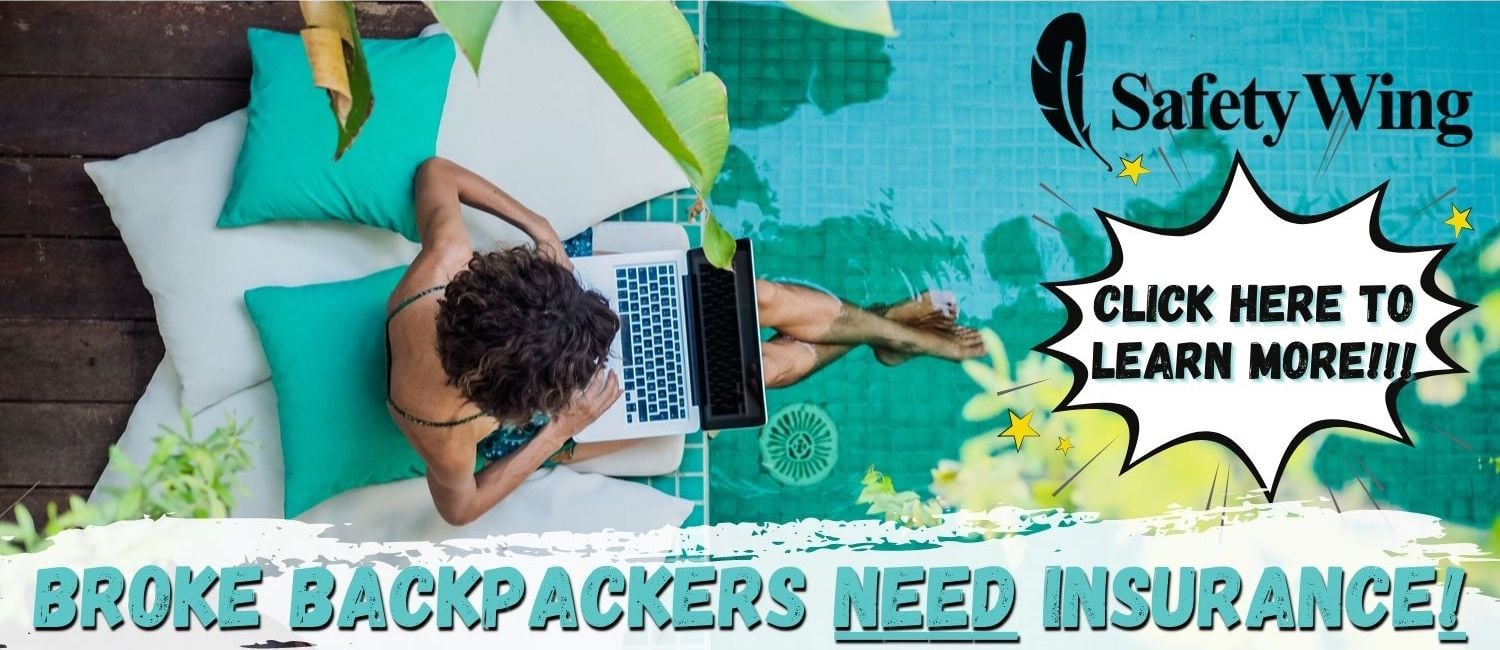 SafetyWing is cheap, easy, and admin-free: just sign up lickety-split so you can get back to it!
Click the button below to learn more about SafetyWing's setup or read our insider review for the full tasty scoop.
Some Final Tips for Saving Money in Berlin
Though we've already shared a whole ton of money-saving tips, there are always more ways to keep your travel costs low in Berlin. Here are a few more pointers on how to travel on a tight budget:
Try out Couchsurfing – Couchsurfing allows you to sleep in a fellow traveller's house without paying for accommodation. Search the site, find a host that seems cool, rock up and you'll get to stay in a local's house for free – with some insider insight thrown in, too!
Get around on foot – Walking around isn't just good for your health: it's good for your wallet. Exploring Berlin on your own two feet can be rewarding, especially in cool neighbourhoods like Friedrichshain and the artsy Bergmannkiez in Kreuzberg.
Eat local – Restaurants around famous attractions and in Berlin's more popular neighbourhoods are expensive. Go outside the heavily-trafficked areas when looking for a place to eat.
Take a packed lunch – One surefire way to keep costs low is to make your own lunch and take it with you.
Search for discounts – It may seem pretty basic, but get online and use Google for all it's worth. Simply typing "Berlin discounts" will throw up results from the likes of getyourguide.com, which can help you find tours and admission fees at a fraction of the usual cost.
Head to the city parks – There are plenty of places where you can really catch a local vibe, especially along the Spree on a sunny day. A few good parks are Treptower Park, Görlitzer, and Mauerpark.
Have a water bottle: Don't waste money on plastic, bottled waters; carry your own and refill it in the fountains and the tap. If you're worried about potable water, get a filtered bottle, like the GRAYL, which filters out 99% of viruses and bacteria.
Earn money while you travel: Teaching English while travelling is a great way to make ends meet! If you find a sweet gig, you may even end up living in Berlin.
Become a volunteer with Worldpackers: Give back to the local community and, in exchange, your room and board will often be covered. It's not always free, but it's still a cheap way to travel in Berlin.

Our GREATEST Travel Secrets…
Pop your email here & get the original Broke Backpacker Bible for FREE.
So is Berlin Expensive, in Fact?
It might be the trendy German capital, but that doesn't mean that the cost of a trip to Berlin has to break the bank. It's actually a pretty affordable city that offers up a great balance of interesting attractions, cool hangouts and cultural sights.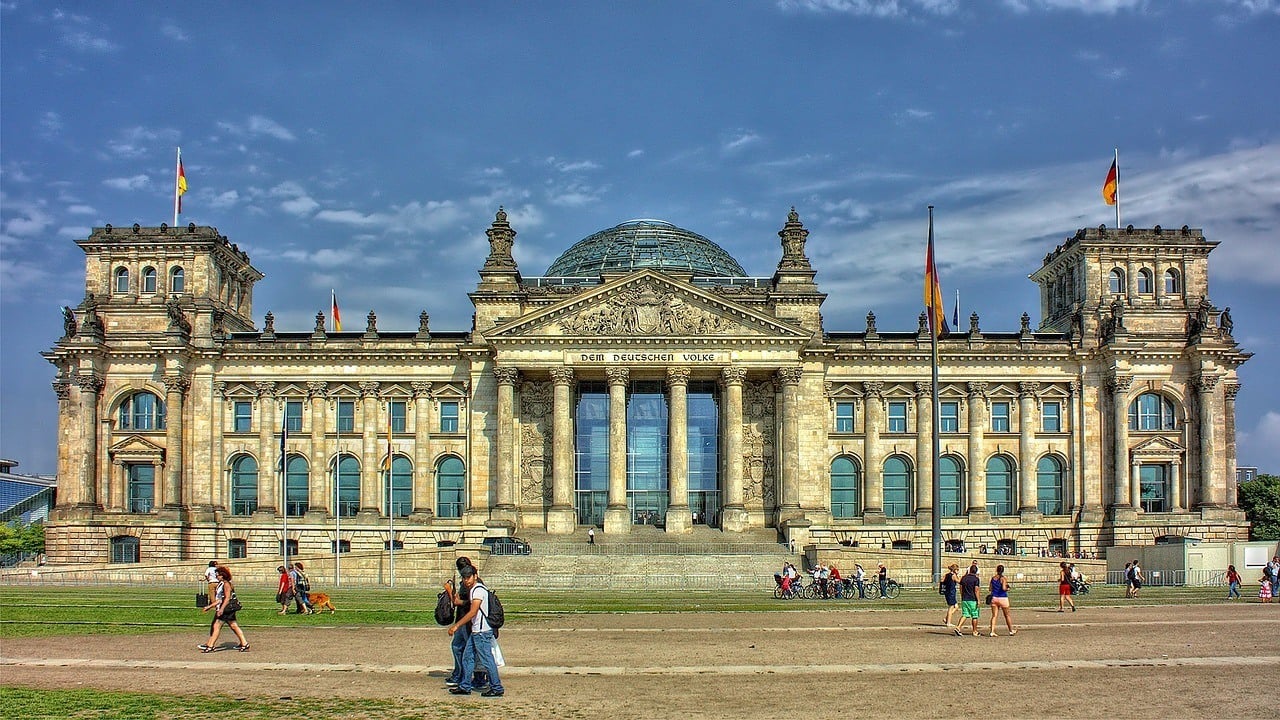 To summarize, don't forget our tips on how to save money when travelling to Berlin — you'll be in for an unforgettable a trip on a shoestring budget:
Stay at a hostel – The best way to stay for cheap in Berlin.
Buy some sort of pass – Buying a multi-day pass will get you unlimited travel on the city's public transport. You might also get discounts on local attractions, depending on which pass you have.
Don't go during high season – It's more expensive to visit Berlin in the summer.
Plan your trip in advance – Find the best deals before you visit Berlin.
With all of our tips and tricks or travelling to Berlin on a budget, you could easily travel to the German capital spending less than $50 USD per day.
---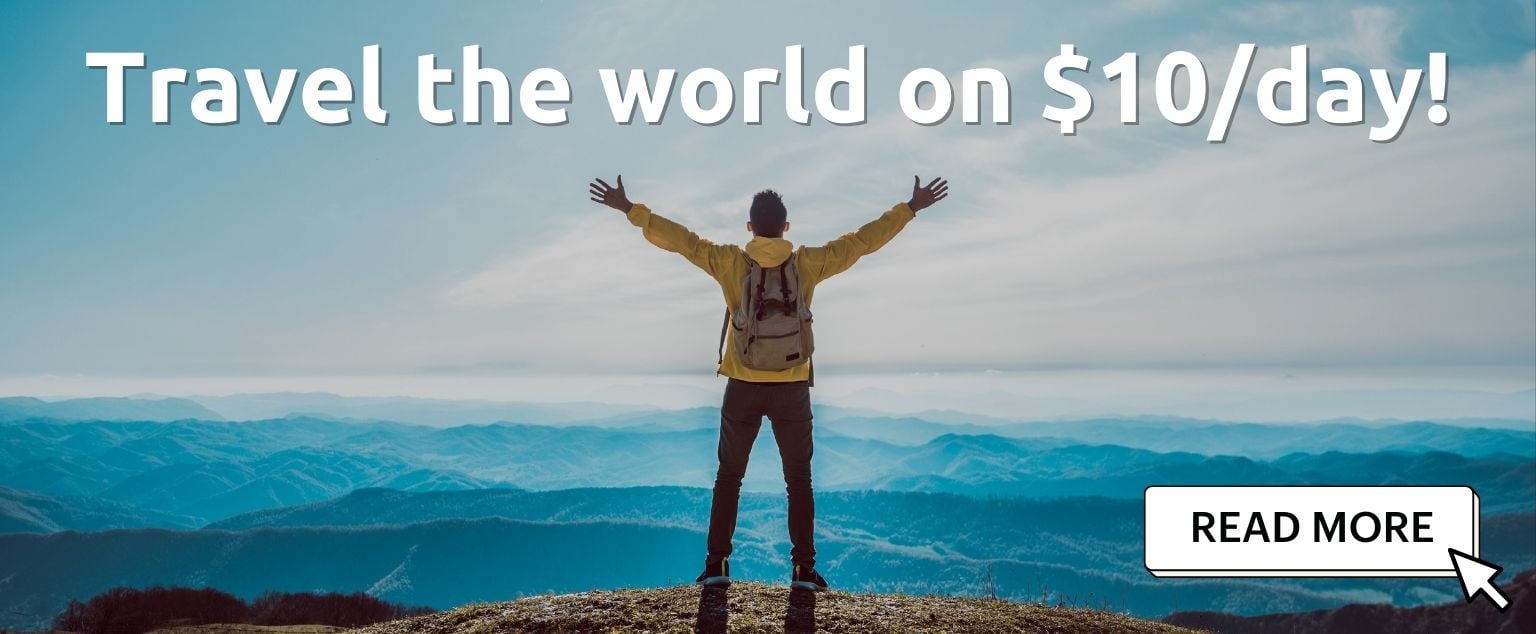 And for transparency's sake, please know that some of the links in our content are affiliate links. That means that if you book your accommodation, buy your gear, or sort your insurance through our link, we earn a small commission (at no extra cost to you). That said, we only link to the gear we trust and never recommend services we don't believe are up to scratch. Again, thank you!