Colourful, alternative, steeped in history, and packed to bursting with mini adventures for the urban explorer, Berlin is now one of my favourite cities in Europe.
I originally planned on spending just a couple of nights here but was instantly sucked in by the friendly locals, cheap beer and plentiful doner kebab shops (yeah, seriously).
If you are planning a jaunt through Europe or looking for somewhere to spend an action-packed few days, Berlin is the city for you. Not only is Berlin safe, but it's also packed with things to do!
The thing is, this is a popular city and it has been written about a hundred and one times… I don't want to give you folks information which you can easily find in a Lonely Planet and so, without further ado, I am proud to unveil the adventurer's (hipsters need not apply) guide to Berlin…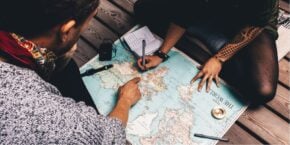 Heading Off-Grid? • Download This Guide as a PDF!
Sign up to The Broke Backpacker's EXCLUSIVE VIP AREA below and download our top backpacking guides as PDFs – go offline with peace of mind!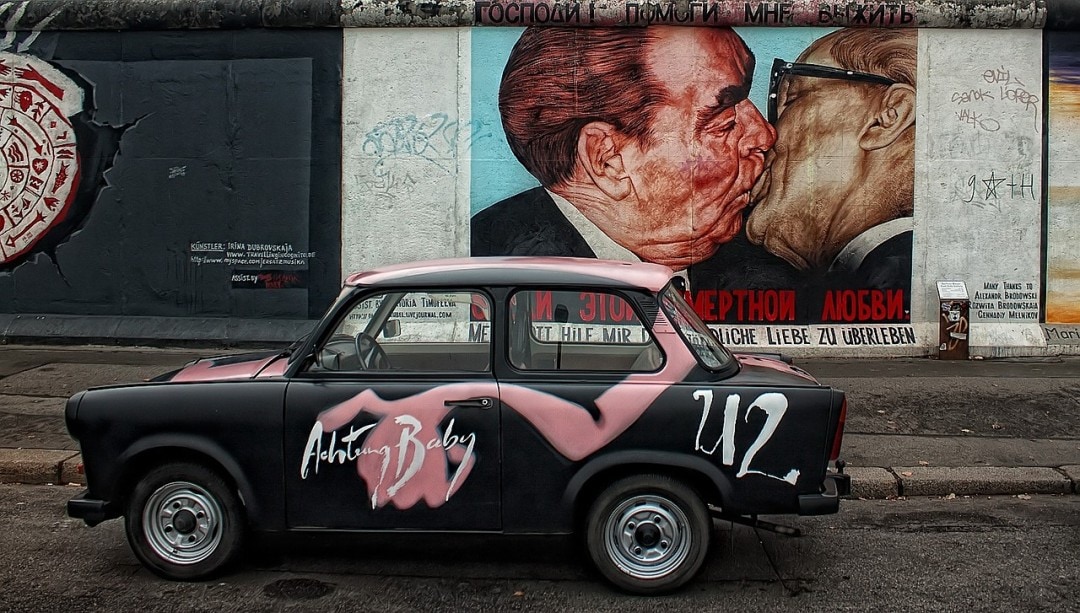 There is plenty of accommodation options in Berlin but I strongly recommend trying to stay somewhere relatively central; this is a big city! I stayed in the truly awesome East Seven Hostel which is hands down one of the most chilled hostels I have found in Europe.
The facilities are ace, the staff friendly, and the communal area is a great place to get chatting with other sexy backpackers. If you are particularly short on cash, I recommend Couchsurfing.
I don't think camping within the city is a good idea; I did scope it out but was told by locals to avoid it. Make sure to check out the wonderful Vabali Spa Berlin.
Where to Stay in Berlin

| Location | Accommodation | Why Stay Here?! |
| --- | --- | --- |
| Berlin | EastSeven Berlin Hostel | Love the vibe of this place. There's a large kitchen, outdoor BBQ & a great social atmosphere to meet other travellers. |
| Berlin | Old Town Hostel | The staff here a great & very helpful. Next door is an amazing sushi restaurant & it's super close to the U-Bahn train. Great value for money. |
| Berlin | Plus Berlin Hostel | If you came to Berlin to party, this is the place for you. Next door is a nightclub open to the early hours of the morning! If you want a good shut eye sleep, it's best to stay elsewhere. |
| Berlin | Jetpack Alternative | This place is perfect for solo travellers & has a great social atmosphere. Don't be intimidated by the surrounding graffiti & punk rock clubs – this is just Kreuzberg! |
| Berlin | Grand Hostel | Good modern facilities & it's well furnished hostels I've stayed in. The staff is very helpful & welcoming & the atmosphere is great! |
Chic and stylish with access to a shared pool and cool rooftop garden, this apartment is located in the heart of Berlin, in the neighborhood of Mitte.
The compact apartment has a modern kitchen and the large windows provide plenty of natural lighting. There's a separate desk and dining table and the apartment has free Wi-Fi. The monochrome is the best place to stay in Berlin for a couple.
Food in Berlin
There are thousands of bars, cafes, and restaurants in Berlin, but many of these are expensive. Cheap doner places, open till late, are often the best budget meals around. I purposefully stayed in a hostel with a kitchen so I could cook my own food. Right next to East Seven Hostel is a truly awesome South Korean place where you can play Lego whilst waiting for your food, what more do you need?
Pack a travel water bottle: save money (and the planet) every day! Stop buying bottled water! Seriously guys, I know I will repeat myself later in the article, but having a water bottle is so handy for everyday use. Get yourself one and stay hydrated!
Transportation in Berlin
You can get to Berlin by direct flights from most major European cities or and the city also has fantastic rail links with mainland Europe. The U-Bahn is the best way to get around. You can buy a ticket which entitles you to all day travel for around seven euros. It's also easy to get on without a ticket but, if you do get caught, it's a sixty euro fine.
Uber is hand's down the best way to get around cities, the price is locked in on the app so you can't get ripped off and it will always work out cheaper than travelling by taxi. Click here and your first three rides are discounted (plus my next ride will be too – cheers!).
OK, so Berlin is definitely one of the best places to visit in Germany. It really is packed to bursting with awesome, yet very touristy sites, which you must nonetheless attempt to see.
Now, I personally somehow managed to forget about all of these until the very last night when I went on a very drunk (Berlin is one of the best party cities in Europe, don't blame me…) walking tour of most of the sites, this was surprisingly fun as everything is lit up at night. Berlin is a great place to go on a free walking tour…
Checkpoint Charlie: Kind of overrated in my opinion but there are some cool street musicians hanging out here.
Reichstag: Go to the top for the best view of Berlin! Make reservations online in advance.
East Side Gallery: Longest existing stretch of the Berlin Wall. Every 10 years they hire an artist to paint new murals. (another good place to see the wall is Bernauer straße)
Jewish Museum: If you're thinking about going to the museum under the Holocaust Memorial, go here instead. It's much more informative and better done. But fair warning, it's HUGE.
New Synagogue: A beautiful synagogue that was bombed during WWII and renovated. There is a small exhibition inside.
Mauerpark: Hands down one of my favourite places to hang out in Berlin. There is a massive flea market every Sunday and every other Sunday there is a park-wide Karaoke contest! Plenty of friendly looking folks around who will try to sell you weed decline politely and they shall leave you alone.
Oktoberfest: If you're lucky enough to be in Berlin during Oktoberfest, you are in for a very wild ride indeed.
Need help deciding between Munich or Berlin? Check out our helpful guide.
Is This the Best Daypack EVER???
To keep your spending to an absolute minimum whilst traveling in Berlin I recommend sticking to these basic rules of urban budget adventuring….
Cook your own food: If you are in the city for more than a couple of days, eating out for every single meal can get expensive fast! Try to cook at least one meal a day for yourself and spend your money instead on doing the fun stuff you love!
I always have a small gas cooker with me in case I find myself out of the city on a hike or overnight camping trip. That way I can make myself a quick meal or a hot cup of coffee (awesome) if need be— check out this post for info on the best backpacking stoves.
Volunteer: If done properly, volunteering is an excellent way to cut down your costs on the road. I strongly recommend Workaway – you pay just $29 for the year and then have access to literally thousands of projects all around the world where you can help out in exchange for food and board. If you are planning on visiting Berlin long term (like for weeks or months), finding somewhere (like a hostel) to volunteer is keeping your costs down.
Pack a travel water bottle and save money every day!
Why You Should Travel to Berlin with a Water Bottle
Plastic washes up on even the most pristine beaches… so do your part and keep the Big Blue beautiful
You aren't going to save the world overnight, but you might as well be part of the solution and not the problem. When you travel to some of the world's most remote places, you come to realise the full extent of the plastic problem. And I hope you become more inspired to continue being a responsible traveller.
STOP USING SINGLE-USE PLASTIC! If you'd like some more tips on how to save the world, be sure to watch the video below.
Plus, now you won't be buying overpriced bottles of water from the supermarkets either! Travel with a filtered water bottle instead and never waste a cent nor a turtle's life again.
Save $$$ • Save the Planet • Save Your Stomach!
Drink water from ANYWHERE. The Grayl Geopress is the worlds leading filtered water bottle protecting you from all manner of waterborne nasties.
Single-use plastic bottles are a MASSIVE threat to marine life. Be a part of the solution and travel with a filter water bottle. Save money and the environment!
We've tested the Geopress rigorously from the icy heights of Pakistan to the tropical jungles of Bali, and can confirm: it's the best water bottle you'll ever buy!
View on REI
Read the Review
Urban Exploring in Berlin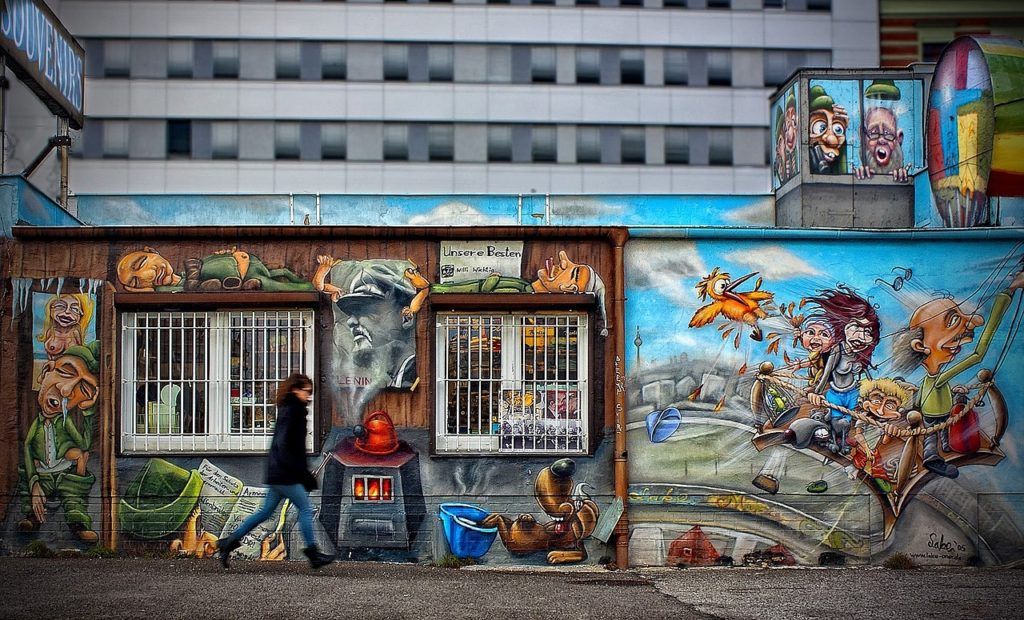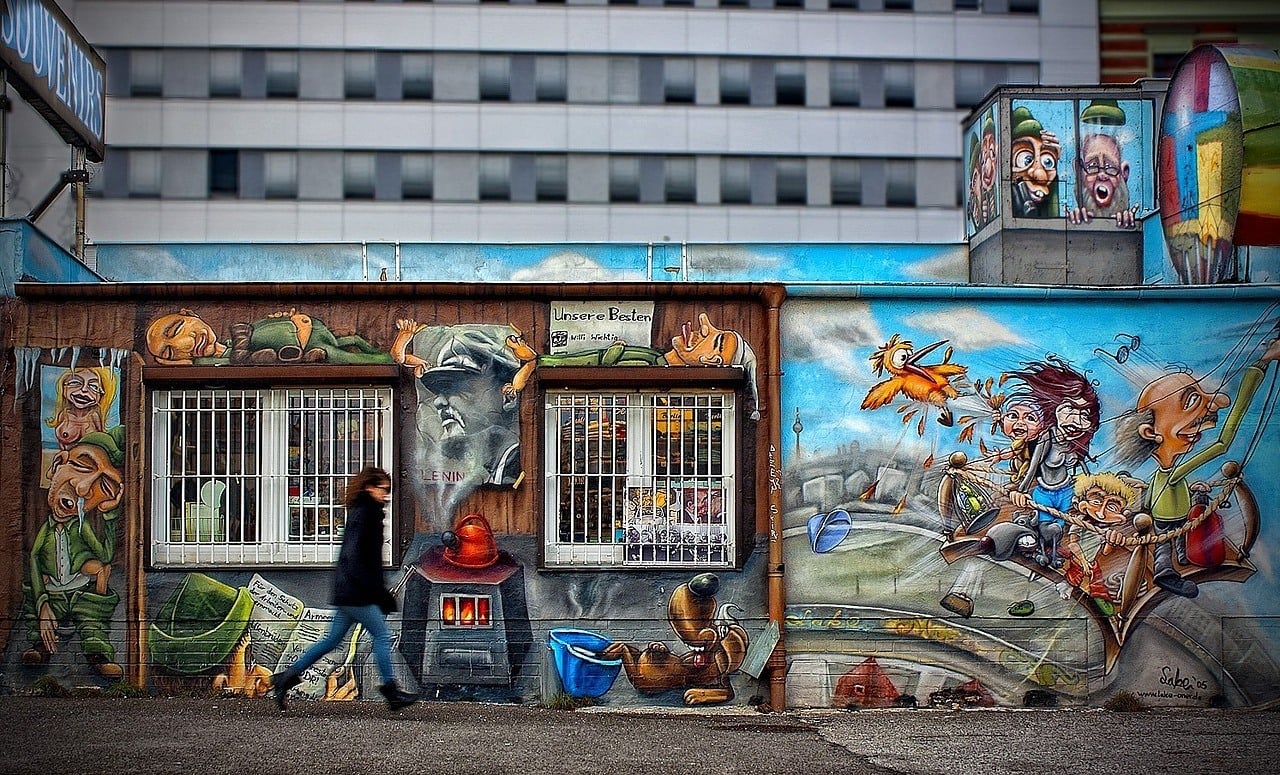 For me, Berlin was all about the urban exploring. For those of you who don't know what urban exploring is – well, it's basically exploring abandoned or infrequently visited parts of a city; whether this is the off-limits parts of the catacombs in France or abandoned nuclear missile silos in Russia. Berlin has a ton of awesome, and freaky sites to explore. If you are into real exploring and graffiti, definitely have a crack at some urban exploring. I recommend always trying to go with a buddy. I strongly recommend checking out Abandoned Berlin for more up to date information. Check out this post for even more ideas for urban exploration in Berlin.
Konigin Elisabeth Hospital
The first place I checked out in Berlin and a relatively safe introduction to urban exploring. Very easy to get into, you simply hop a four foot fence. There are sometimes some folks living in the ruins, tread carefully so as not to disturb anyone. The hospital is very atmospheric and the roof is simply beautiful; definitely go up there. The basement is, well, pretty freaky. The dilapidated house nearest the road is inhabited by an old homeless dude, who luckily is friendly. Do not accidentally crawl into his house like I did; it's his home. If you go to one abandoned building in Berlin, make it this one.
More details can be found here on Abandoned Berlin.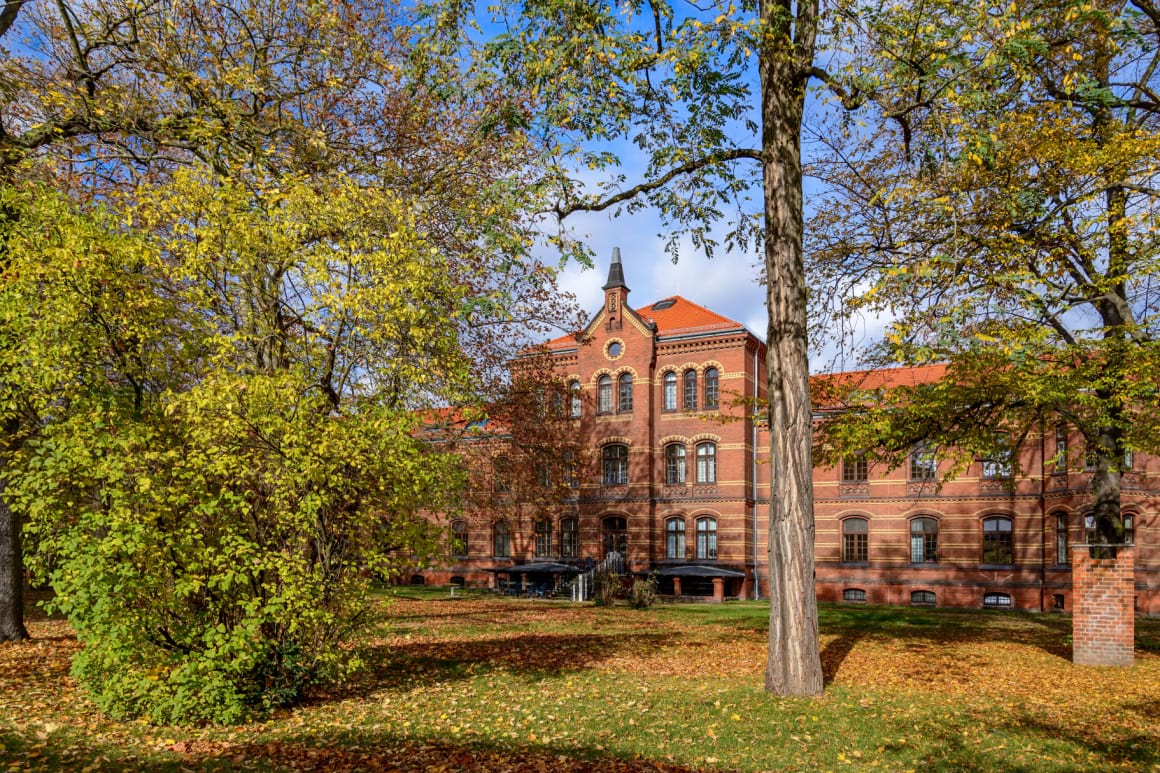 Spreepark
Officially one of the scariest places I have ever been, I do not recommend going at night even though that is exactly what I did. This is an abandoned theme park, complete with terrifying decaying rides, beasts, and a large family of monster-racoons which live on site. The fence is very hard to get over so I recommend approaching the main gate and, quickly, scrambling underneath it. There are guards and there are dogs – be fucking careful and do not go alone. It is however well worth the risk; this is one of the most atmospheric places I have explored. Drunken dinosaurs and dilapidated ruins, curious paddleboats and nightmarish roller coaster clowns… Bring rum.
More details can be found here on Abandoned Berlin.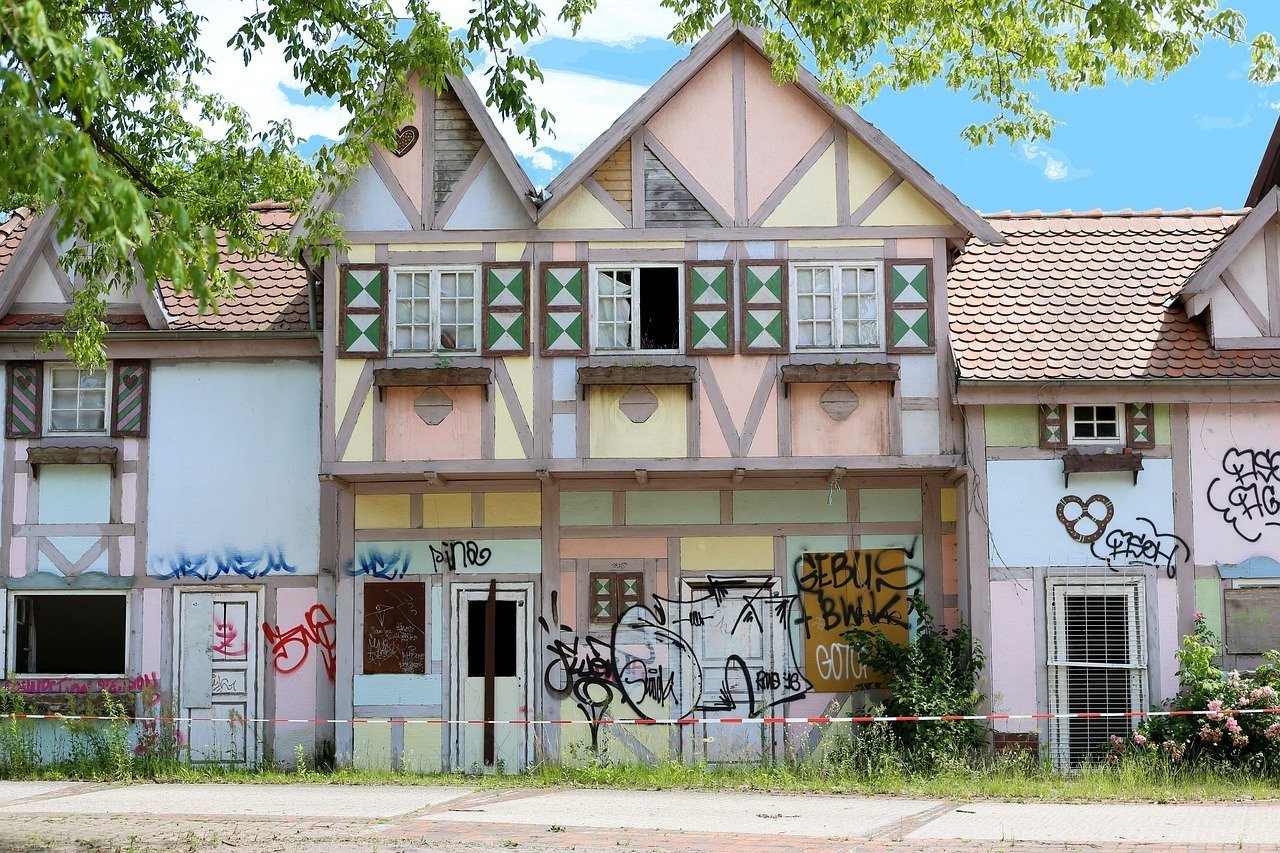 Teufelsburg Fortress
A good hour or so outside of Berlin but well worth the visit. This abandoned military installation has since been colonized by a bunch of hippie-dippy arty types who do not particularly enjoy sharing this admittedly very cool spot. There is tons of incredible graffiti inside and, to be fair, they have done a pretty good job of tidying the place and planting organic gardens. They will, for a fee, take you around on a tour of the facility. Now, since I don't believe in paying to enter these kinds of places (I mean, come on!) I walked around the perimeter until I found a hole in the very patched up fence. I wriggled under and happily explored for about forty minutes until I was captured by the enemy and threatened with the police being called. I left. The tours, which may be a better option, commence every day at 1 pm. However, I reckon it will forever be pretty easy to sneak in…. just avoid the hippie masses!
The Institut for Anatomie
Another large hospital that is very easy to break into, you just go through a small hole in the fence and then you are in. The place has been totally trashed inside and the main attraction is hands down the old lecture theatre; check it out and dream of days gone past when eager young minds sat here to learn about… something. I'll be honest, I had bugger all idea WHAT exactly I was exploring whilst I was here. This building is REALLY big and it can be pretty creepy, I think there is somebody living on the top floor so best head in with a buddy or two.
More details can be found here on Abandoned Berlin.
Sex, Drugs & Rock n Roll
Drugs in Berlin are actually pretty common, especially among travellers. You can find decent MDMA & ecstasy from some techno clubs easy enough. Weed is also pretty common & possession for personal use is tolerated as long as you don't have more than 15 grams. Just ask around at bars, hostels or new friends & you'll stumble upon whatever you're after. Be sure to read Blazed Backpackers 101 for tips on how to stay safe while getting fucked up!
German women are beautiful & super easy going. Everyone has Tinder these days, so it's super easy to find a cool local to hang out with or wine & dine.
I'm gonna level with you right now, my idea of partying is chilling out in a few bars with a few beers and a smoke or two. Yeah, sure, I've found myself on moon-dappled beaches with beautiful blondes and stand-up dudes many a time but this is Europe, it's not really my scene – if the music is like this; bom-che, bom-che, bom-che, I'm done.
Now, luckily for you cool cats and dashing dames, I asked around to get the low-down on cool places to party in Berlin. Here is what I found…
Berghain: This sounds like a trial by fire. Apparently, this is the hottest club in all of Berlin. I met a German gal who had been there the night before. She described it as 'a giant orgy' and said she lost count once she had sex with around twenty people or so… Now, I'll be honest with you folks if I had gone; no matter if it had been an incredible or a horrifying experience, I would simply tell you. I did not go. I did, however, do some research into this bizarre-sounding late-night destination.
"If you want to get in, wear as little as possible… or lot's of leather, that will also work"
"There is a room where people throw poop at each other"
"The Giant sex swing needs sterilising"
I stopped my research at this point, for obvious reasons.
Sisyphus: Wild parties, somewhat similar to Berghain but more of a drug scene than a sex scene, or so I am told.
Kit Kat Club: Come here to push your sexual boundaries (what!? You mean it gets madder than Berghain? Apparently so).
Mano Cafe: A chilled, yet crowded, bar well worth finding.
Zyankali: Halloween-themed all year around. Drinks are served in chemistry beakers. Famed throughout Berlin for odd cocktails.
Wilma: A tiny hole-in-the-wall bar owned by a co-op with cheap beer and a really cozy atmosphere. They have a lot of live music there.
Morgenrot: A really cool Anarchist bar, does one hell of a brunch.
Pratergarten: A really nice beer garden for a warm day.
Aufsturz: On the touristy side, but they have over one hundred beers from all around the world.
Neue Heimat: Super Berliner-hipster, but a friend informed me they have really good jazz jams every Friday night.
If you're on a super speedy trip to European cities and don't have much time, check out this awesome guide to getting the most out of Berlin in 48 hours by Make Time to See The World.
Check out this guide for more awesome alternative activities in Berlin…
And for something just a little bit different, consider heading over to Ostbloc Bouldern Centre for a hearty day of bouldering.
Don't just stop with Berlin, Germany has so much more to offer. From beautiful German castles to the quaint town of Dresden, a beautiful place with so much to explore, and what's more is that it's a safe destination to visit!
Make Money Online Whilst Backpacking Berlin
Traveling in Berlin long-term?
Are you a native English speaker looking to earn cash whilst on the road? Teaching English online is a great way to earn a consistent income—from anywhere in the world with a good internet connection.
Depending on your qualifications (or your motivation to obtain qualifications like a TEFL certificate) you can teach English remotely from your laptop, save some cash for your next adventure, and make a positive impact on the world by improving another person's language skills! It's a win-win! Check out this detailed article for everything you need to know to start teaching English online.
In addition to giving you the qualifications to teach English online, TEFL courses open up a huge range of opportunities and you can find teaching work all over the world. To find out more about TEFL courses and how you can teach English around the world, read my in-depth report on teaching English abroad.
Broke Backpacker readers get a 35% discount on TEFL courses with MyTEFL (simply enter the code BACKPKR), to find out more, please read my in-depth report on teaching English abroad.
Whether you are keen to teach English online or looking to take your teaching game a step further by finding a job teaching English in a foreign country, getting your TEFL certificate is absolutely a step in the right direction.
Don't Wanna Teach English? Learn German Instead!
Lucky for you Global Work and Travel offer the chance to study German in Berlin. They're so nice that you can pay in interest-free instalments too! You can stay anywhere from 2 to 12 weeks and take your German to the next level.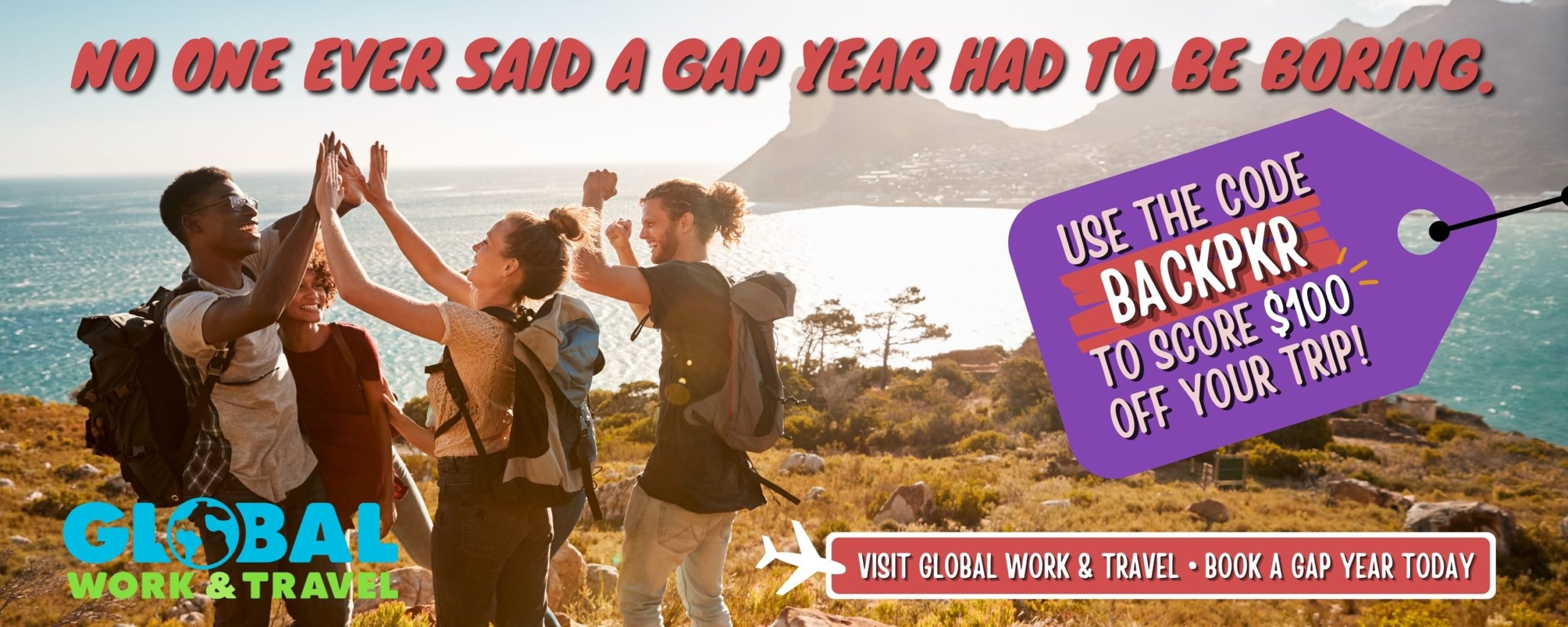 Being a Responsible Backpacker in Berlin
Reduce your plastic footprint: Perhaps the best thing you can do for our planet is to make sure you do NOT add to the plastic problem all over the world. Don't buy one-use water bottles, the plastic ends up in landfill or in the ocean. Instead, pack a tough travel water bottle.
Go and watch A Plastic Ocean on Netflix – it'll change how you view the plastic problem in the world; you need to understand what we are up against. If you think it doesn't matter, get off my fucking site.
Don't pick up single-use plastic bags, you're a backpacker – take your daypack if you need to go to the shop or run errands.
Bear in mind, that many animal products in countries you travel through will not be ethically farmed and won't be of the highest quality. I'm a carnivore but when I'm on the road, I only eat chicken. Mass-farming of cows etc leads to the rainforest being cut down – which is obviously a huge problem.
Need more guidance? – Check out our post on how to be a responsible backpacker.
Backpacking in Berlin will bring you ample opportunities to participate in debauchery, and it is very important to have fun, let loose, and get a bit wild at times at those discos. Most backpacking trips I have been on across the world have included at least a few mornings where I wake up knowing I went too far.
There are some things that will put you in the category of a straight-up jackass if you do them. Being super loud and obnoxious in a tiny hostel at 3 AM is a classic rookie backpacker mistake. Everyone in the hostel will hate you when you wake them up. Show your fellow travelers respect whilst backpacking in Berlin and anywhere else for that matter!
---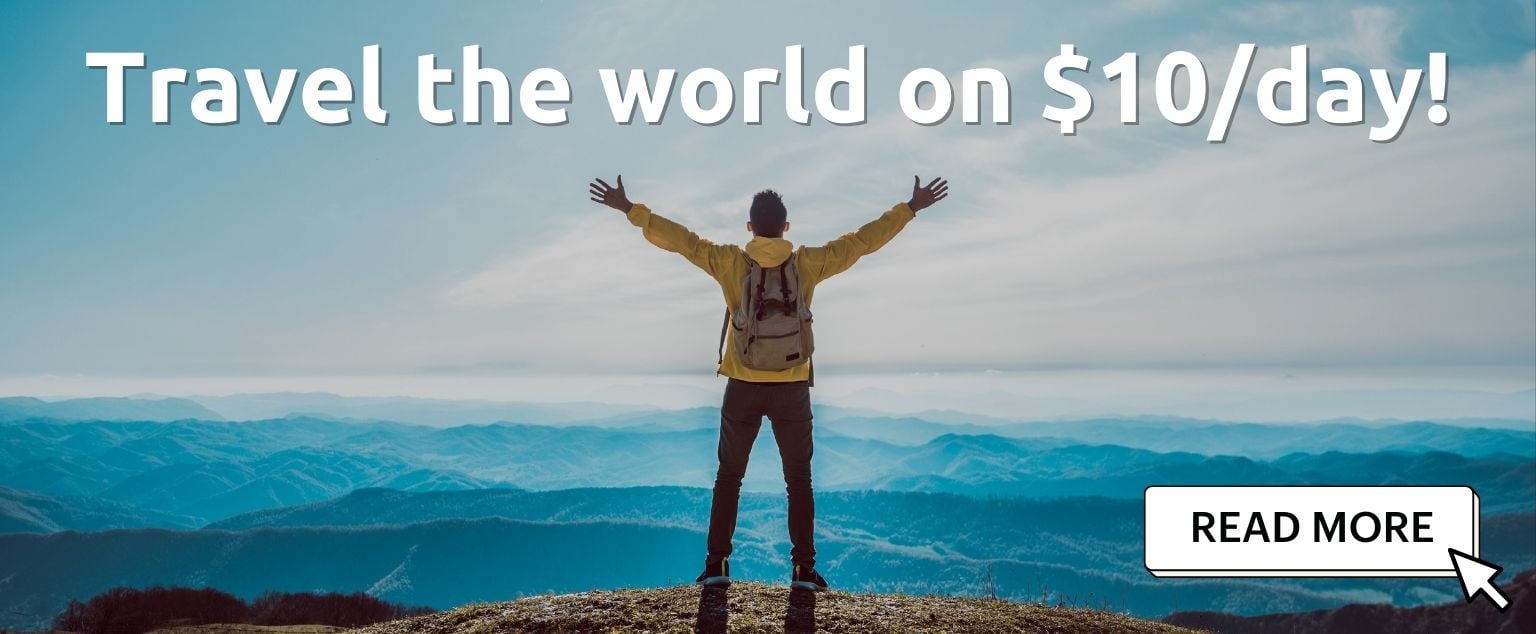 And for transparency's sake, please know that some of the links in our content are affiliate links. That means that if you book your accommodation, buy your gear, or sort your insurance through our link, we earn a small commission (at no extra cost to you). That said, we only link to the gear we trust and never recommend services we don't believe are up to scratch. Again, thank you!