Berlin is one of the most colourful, fascinating and historically-rich cities in the world! People travel to the city from all around the globe to experience the beating heart of Deutschland first-hand. The bustling city has a reputation for some of the best clubs, cutting-edge contemporary art and enriching historical sites just waiting to be explored!
Choosing from the many things to do in Berlin, Germany is tough as there is so much going on. From the city's major role in 20th-century politics to the festivity associated with Oktoberfest, Berlin promises a well-rounded and memorable experience!
To help guide your way, I've put together some of the Berlin attractions, places to see and things to do – from the standard bucket list items to some of the more unique things to do.
So let's get right to it!

Unlock Our GREATEST Travel Secrets!
Sign up for our newsletter and get the best travel tips delivered right to your inbox.
Top Things to Do in Berlin
With such a rich history, fascinating culture and eclectic mix of communities, it's no wonder that Berlin is overflowing with things to do. It takes quite some time to fit EVERYTHING in, so be sure to come up with a Berlin itinerary before you start your travels. On top of that, you should also get your hands on the Berlin City pass for discounted entry tickets to plenty of attractions and free use of trams and buses. This works especially great for those that backpack Berlin on a budget!
Quick side note: Before you start your travels, make sure you have the right accommodation booked. Check out these epic hostels in Berlin that won't just save your budget, but also make you feel right at home.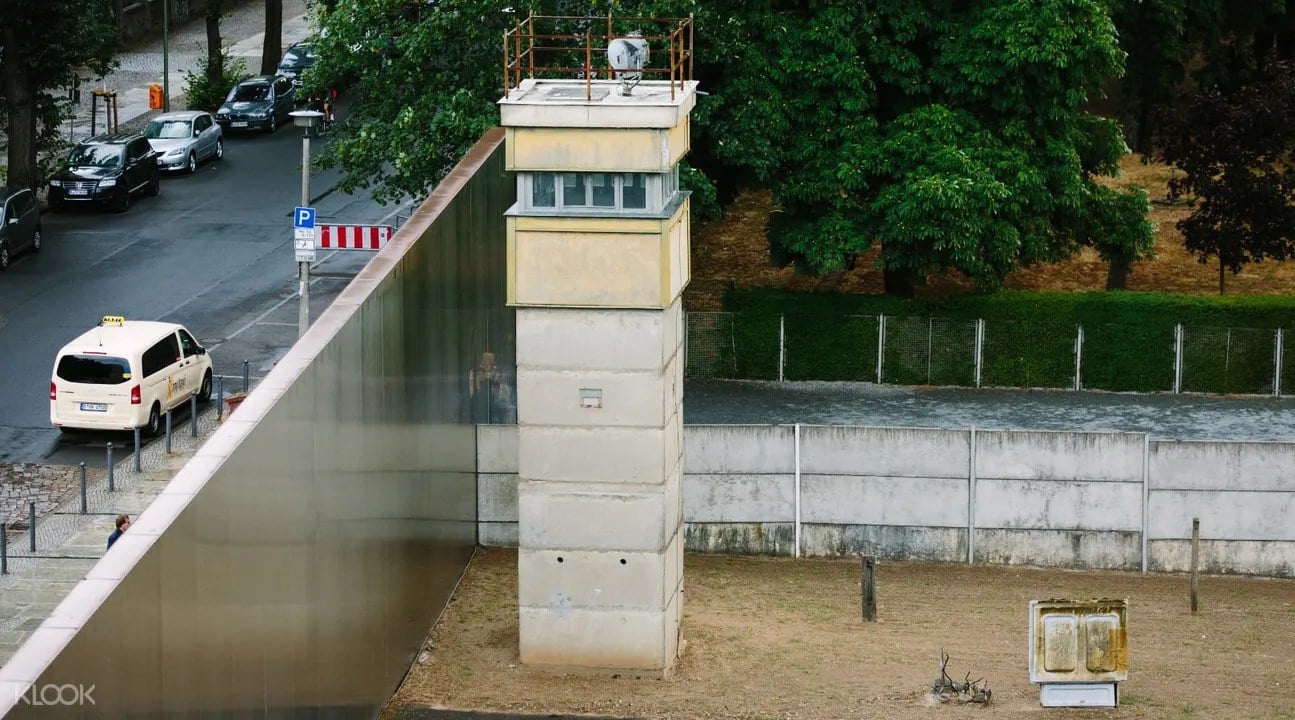 For the majority of people, the most pertinent part of Berlin's recent history is the role the city played in both world wars and the cold war. Events in Berlin had ramifications throughout the world during the last century, and the Berlin Wall has become one of the most iconic symbols of that influence.
A visit to Berlin wouldn't be complete without checking out the Berlin wall – it's probably THE thing to do in Berlin. Retrace the surviving 3-miles of wall and get transported back to a pivotal moment in recent history. Parts of the wall have been rebuilt, others are exactly how they used to be. But the best part might just be the East side gallery, the largest open-air gallery in the world, which features a long stretch of the Berlin Wall that has amazing works of art across it.
The Berlin Wall is usually part of most Walking Tours since it's one of the best things to do in Berlin, so if you want to find out directly from a local guide, be sure to join one.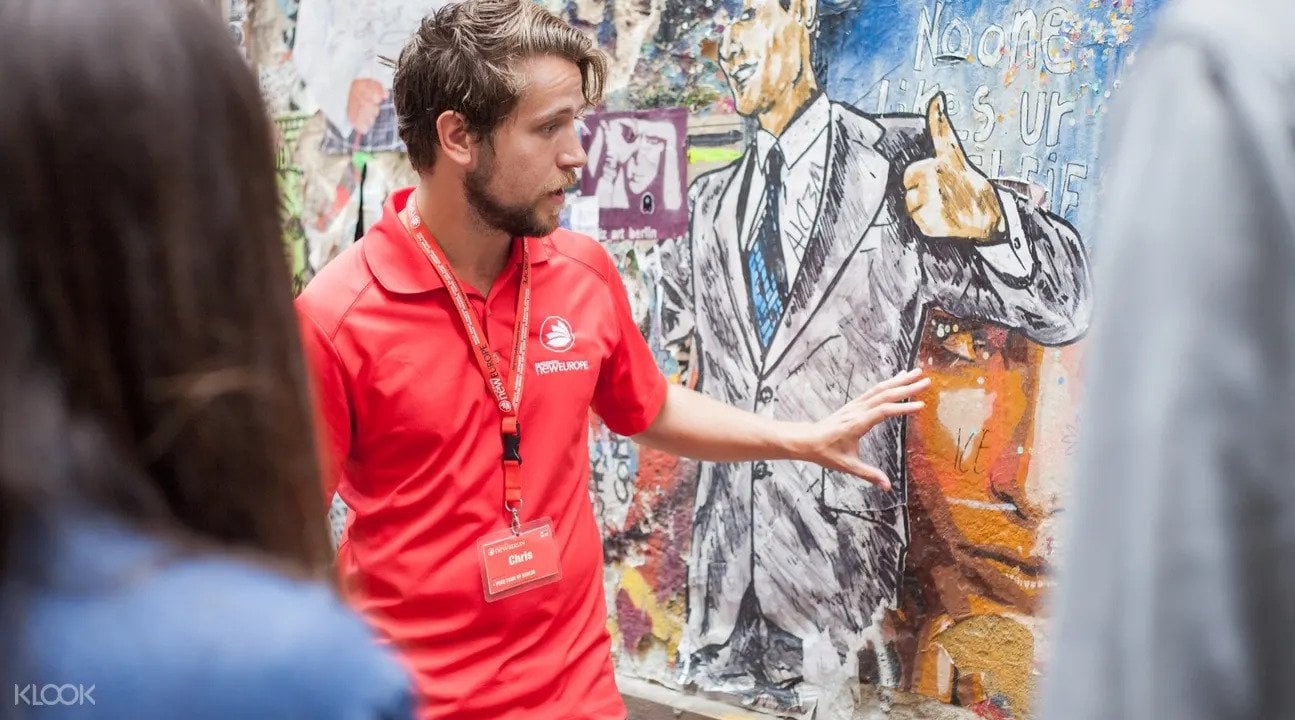 Berlin has an incredibly diverse artistic community, and this is best demonstrated through the vibrant graffiti culture in the city. If you love art and are looking for things to do in Berlin, then you have to make a plan to discover the local graffiti. Stemming from 1980's US hip-hop culture, Graffiti has conquered the world, and you'll find work by all the world's major artists on display throughout the city.
Not only is the history behind the expression interesting but the creative process itself a pretty compelling. All of this can be discovered on a Berlin graffiti tour as you explore some of the city's best street artists!
Berlin is known for artsy vibes, a young energy and some of the coolest (but also very expensive) places to live. But what if I told you that you can experience all of this, minus the costs?
This super cool industrial-style loft apartment will be the ideal stay for your visit in Berlin. The open stone walls and vintage furniture make this loft super edgy and welcoming – it's like bringing the Berlin city vibe right into your living room. Note that you have to climb up quite a few steps to get to the massive bed.
4. Be Captivated by Berlin's Museum Island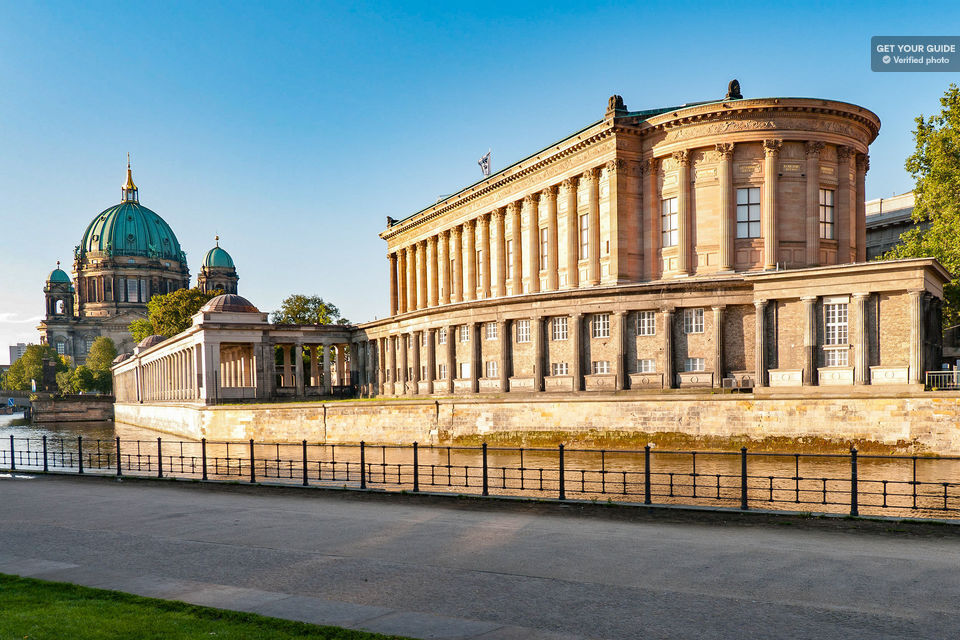 With Berlin's rich history, it's no wonder that there are several world-class museums to visit. There is a local term for all of Berlin's top museums – Museum Island. The site itself has been named a UNESCO world heritage site and includes some of the most visited museums in Europe. On this "island" are some of the most enriching and educational attractions. It's located right across from the gigantic Berlin Cathedral so you can easily combine the two attractions.
Museum Island includes Neues Museum, Altes Museum, Pergamon Museum, Bode Museum, and Alt Nationalgalerie. These museums tell the German narrative – all the way back to the influence of the Greeks, Romans, Egyptians and Byzantine culture! While most museums can be entered with the museum pass, you can also purchase individual tickets online – and trust me, they're totally worth it because you don't want to wait in line!
Entrance: 18€ for adults (full day ticket)
Hours: Tuesday to Sunday from 10:00 to 18:00
When to visit: Coming early or towards the afternoon hours will guarantee less visitors and a more relaxed vibe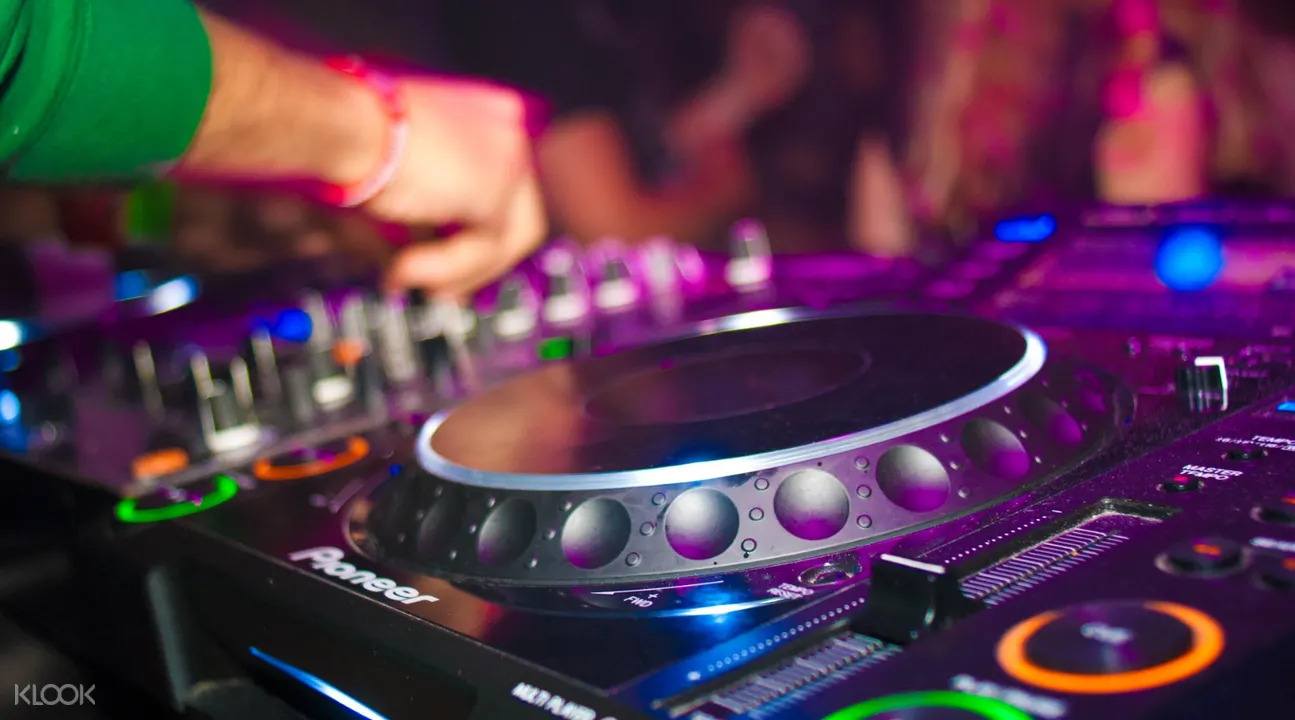 A pub crawl is a great way to make friends while enjoying the nightlife of Berlin. The German pub has a reputation for its beer, atmosphere and authenticity. What better way to taste it than a night on the town to see why Berlin ranks as one of the best party cities in the world!
Map out a route and stop by several pubs in one night, giving you a wide variety of different environments and people. Berlin has a very unique culture after dark, and it won't take much for you to settle in and go with the flow. A pub crawl is a great introduction to Berlin's vibrant nightlife!
You can also do it on your own obviously. Dance the night away until your feet hurt – and then keep going. Go nude at Pornceptual, party through the weekend at Sunday Club, choose from all sorts of music genres at Hoe_Mies or dive into the techno scene at Suicide Circus or Tresor. There are endless options and trust me, you'll struggle to decide where to go to!
6. Stroll Through the Flea Markets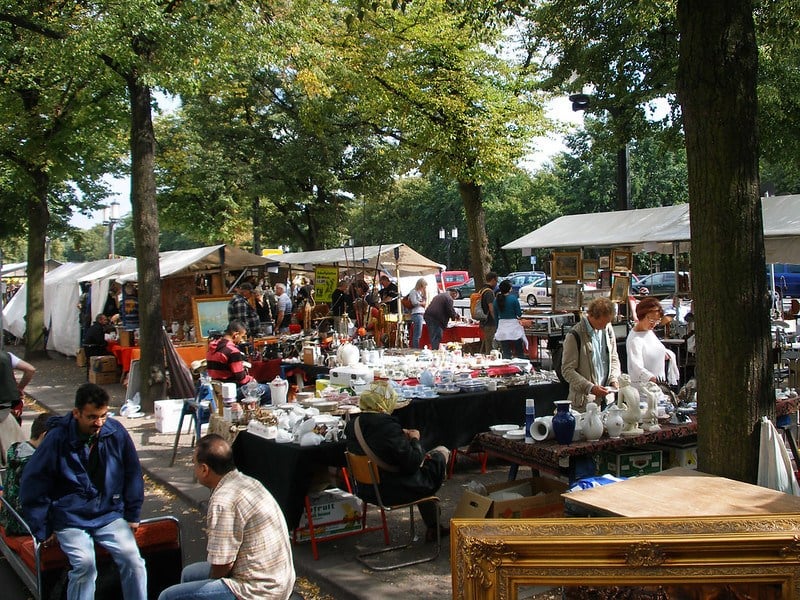 Berlin has countless flea markets scattered throughout the city, just waiting to be explored. Some of these flea markets specialize in antiques, others in arts and many which sell trinkets, memorabilia and records.
A flea market is a great way to brush shoulders with the locals while learning about the day-to-day life and history of Berlin! Make sure that you pack an extra bit of cash because you never know what gem you may find!
One of the best flea markets is held in Tiergarten, close to the zoo. It's only open on Sunday's, making it a great weekend activity in Berlin. But note that this is also a very popular one, so be prepared for quite a few crowds.
Entrance: Free
Hours: Only on Sundays at Tiergarten
When to visit: The fleamarket is super busy during the summer months, so come towards the afternoon to enjoy more relaxed vibes!
Small Pack Problems? 😉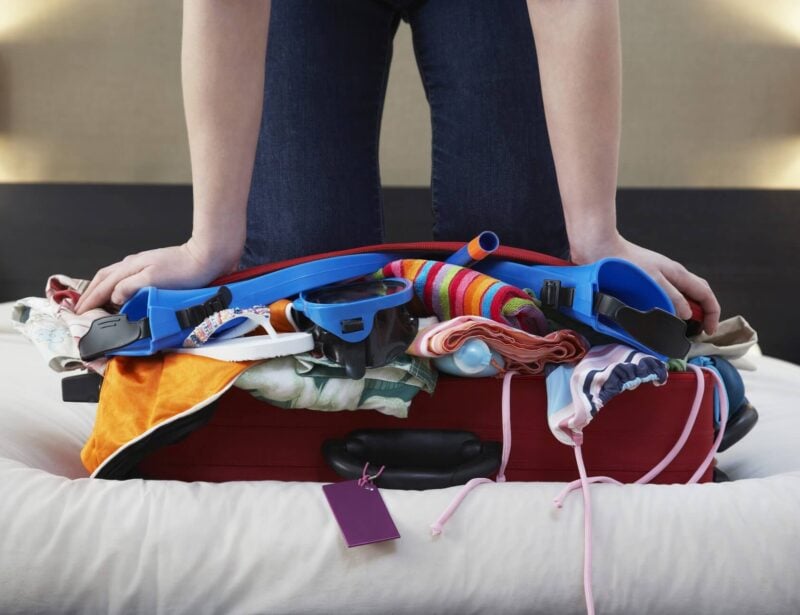 My missus travels with all her clothes in ziplock bags: don't be like my missus. UP YOUR PACKING GAME!
Packing cubes for the globetrotters and compression sacks for the real adventurers – these babies are a traveller's best kept secret. They organise yo' packing and minimise its volume too so you can pack MORE.
Or, y'know… you can stick to ziplock bags.
View Our Fave Cubes
Or Check Out the Sacks!
7. Tick off Brandenburg Gate (and Reichstag Dome)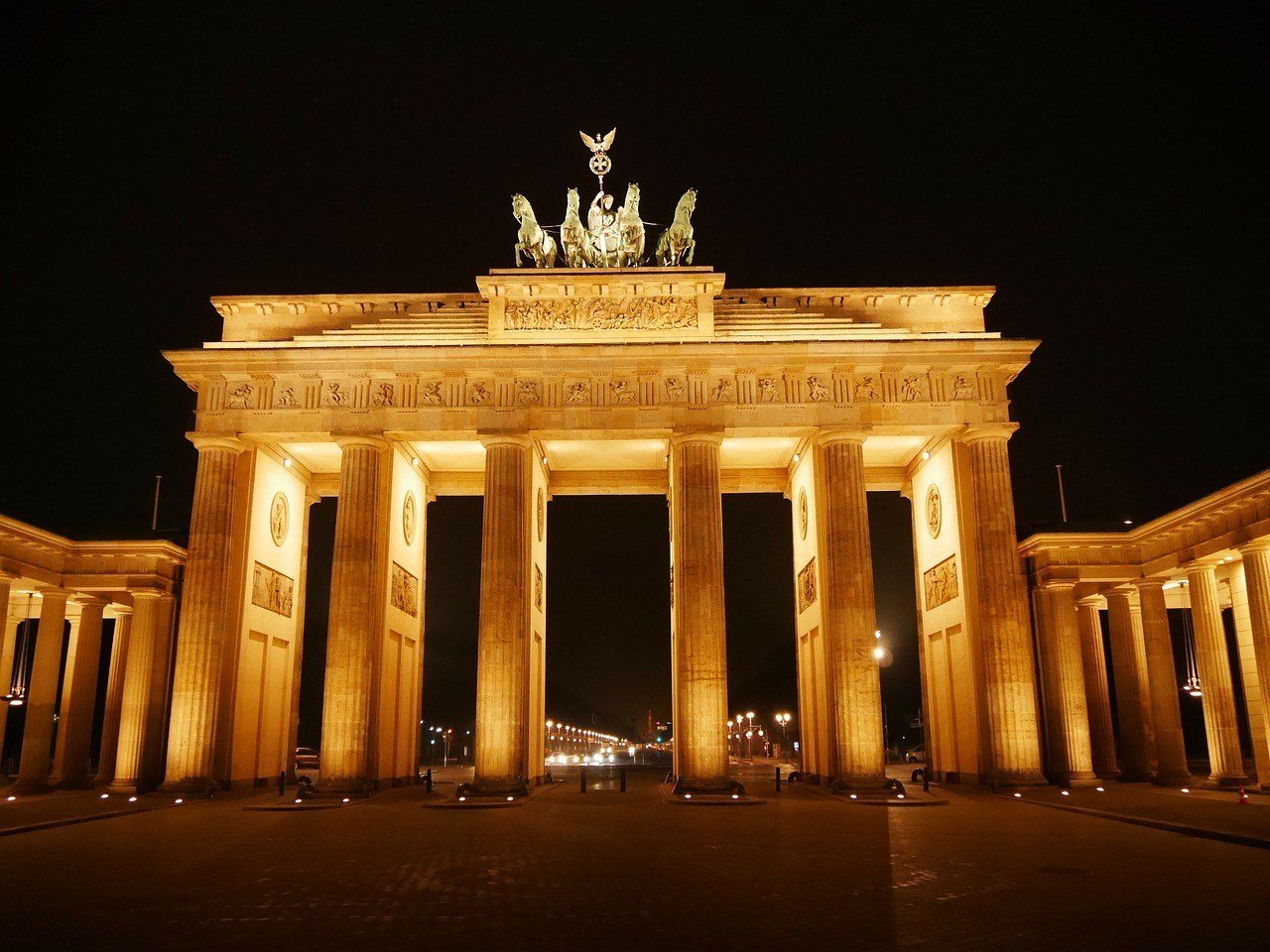 The fame of Berlin's Reichstag glass dome resonates throughout the world and is a must-see spot in Berlin. The site offers incredible views of the city from the rooftop, giving a mesmerizing view of the whole area.
Brandenburg Gate and the Reichstag Dome go hand-in-hand, and not just because of their close proximity! Both spots are iconic sites in the city and promise an enriching encounter with those that visit.
Of course, the dark history of the Brandenburger Tor doesn't make it a super fun attraction, but it's an incredible insight into the past and an important reminder of what happened not that long ago.
8. Stroll around Berlin Zoo
Berlin's Zoo is another top thing to do in Berlin and should definitely not be missing on your Berlin itinerary. And it's not just any zoo, it's the oldest surviving and best-known zoo in Germany. With a total of 35 hectares to explore, you might want to spend the whole day here. But make sure to wear comfortable shoes and bring snacks with you.
Berlin Zoo holds over 1000 species and more than 20,200 animals, which makes it one of the most comprehensive collections of species in the world. But don't worry, the Berlin Zoo isn't just a regular zoo. It's home to a lot of endangered species and lives up to high ethical standards, so you can visit without any worries. On top of that, it actually works on reintroducing animals to their natural habitat.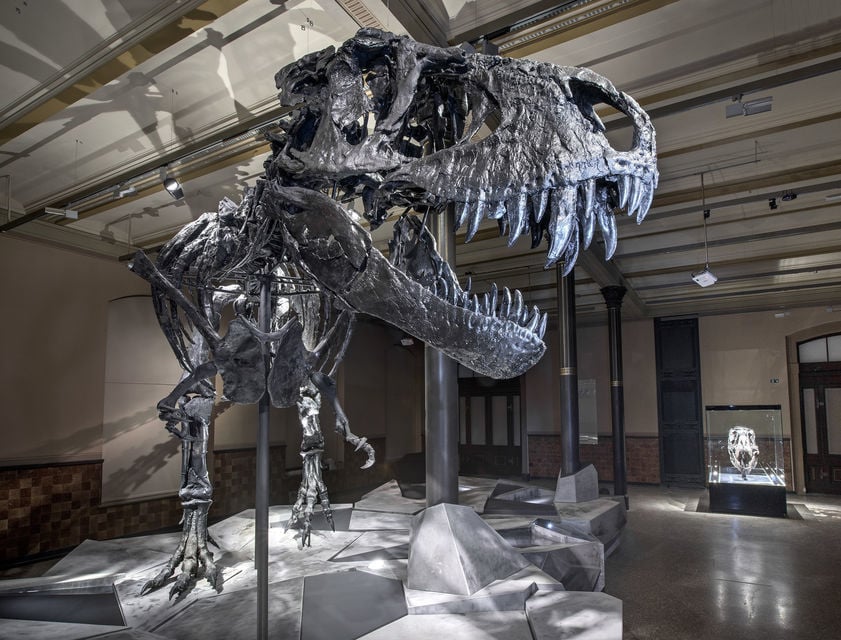 Berlin's history extends well beyond the last century, with a natural history reaching back through the millennia. One way to discover what lies beneath is to visit Germany's largest natural history museum, which makes for an incredible day out for the whole family!
Walkthrough the exhibitions and catch a glimpse into the history of life across the continent. Some special sights to look out for in the museum are Tristan, Europe's first original T-rex on display, various prehistoric giants and the museums' amazing wet collection (which features 1 million animals preserved in alcohol)!
If Berlin's Museum Island feels a little overwhelming, then make sure that you at least stop by Berlin's Altes Museum. Originally designed by famous architect Karl Friedrich Schinkel, the exterior itself is a work of art.
Once you enter through the huge columns, you'll discover ancient sculptures, an antique collection and even currency from the Roman empire in the museum's coin cabinet. Art and history-lovers – this site is for you!
Entrance: Prices start from €10 for adults
Hours: Tuesday-Sunday, 10am until 6pm
When to Visit: Best to enjoy on a rainy day – hop over to the other museums on the island too!
Is This the Best Daypack EVER???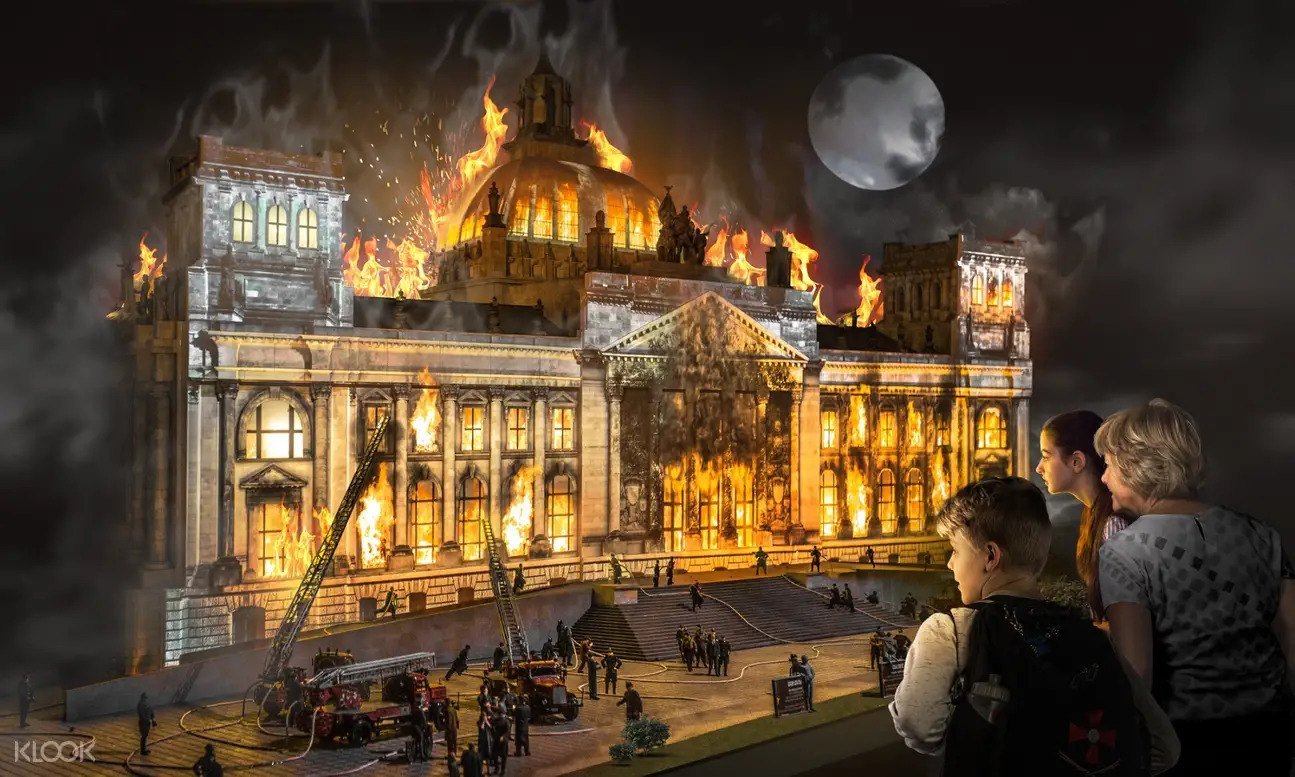 Little BIG City Berlin is an intricate miniature model city and interactive exhibition that boasts lifelike special effects and projections. By immersing yourself in the miniature city, you can recount the history of Berlin from a unique perspective.
Kudos must be given to the impressive audio and special effects which hooks visitors on the narrative of Berlin's history! The impressive tech really helps bring some of the moments and characters vividly to life! Visit the Little BIG Berlin if you have kids, or want to feel like a giant.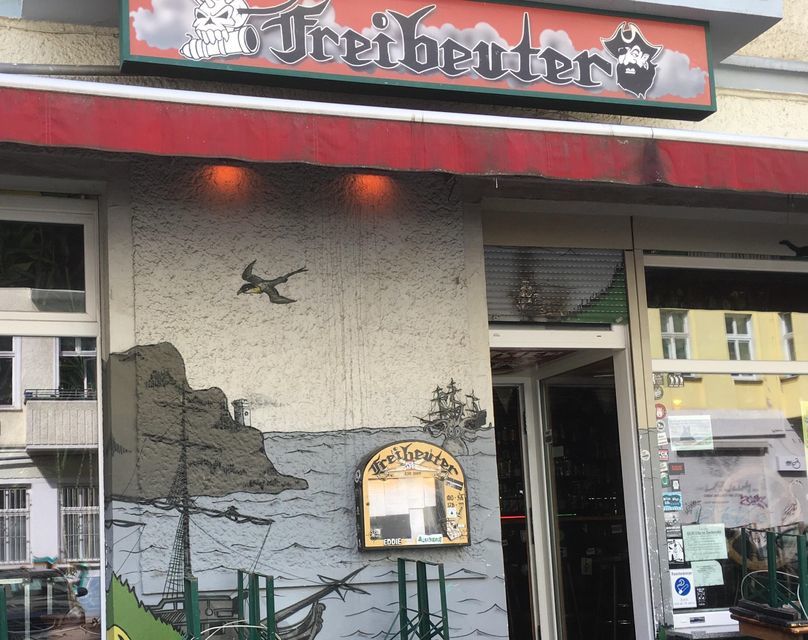 If there's one aspect of the city that gives Berlin's world-renowned history a run for its money, it's Berlin's lively underground music scene. If you're a music-lover and wondering what to do in Berlin, then look no further than the nearest underground music location.
Punk, Metal, Techo, Folk. They all have deep roots in Berlin. Venues are scattered throughout the city just waiting to be discovered and in many cases have a history that extends back the genesis of the genre. Even though music can be accessed anytime anyplace these days, there's nothing like the true immersion of an authentic venue for the real connoisseur.
The Trabant was the official car of the DDR (Deutsche Demokratische Republik otherwise known as East Germany). They were mass-produced by the ruling Communist party to be cheap, affordable, no-frills workhorses. The consequence was what many pundits describe as the worst cars ever made!!!! In some cases, the chassis was made from plywood or even cardboard and the vehicles were notoriously unreliable. But in East Berlin, it was the only car you could buy!!!!!!
Driving around East Berlin in a Trabant is a novel & hilarious way to connect with life under the DDR. You will come out the other side with a newfound respect for the steely drivers who rode these ugly, iconic little bangers to work each morning for 40 years!
14. Soak up the Festival of Lights on a Cruise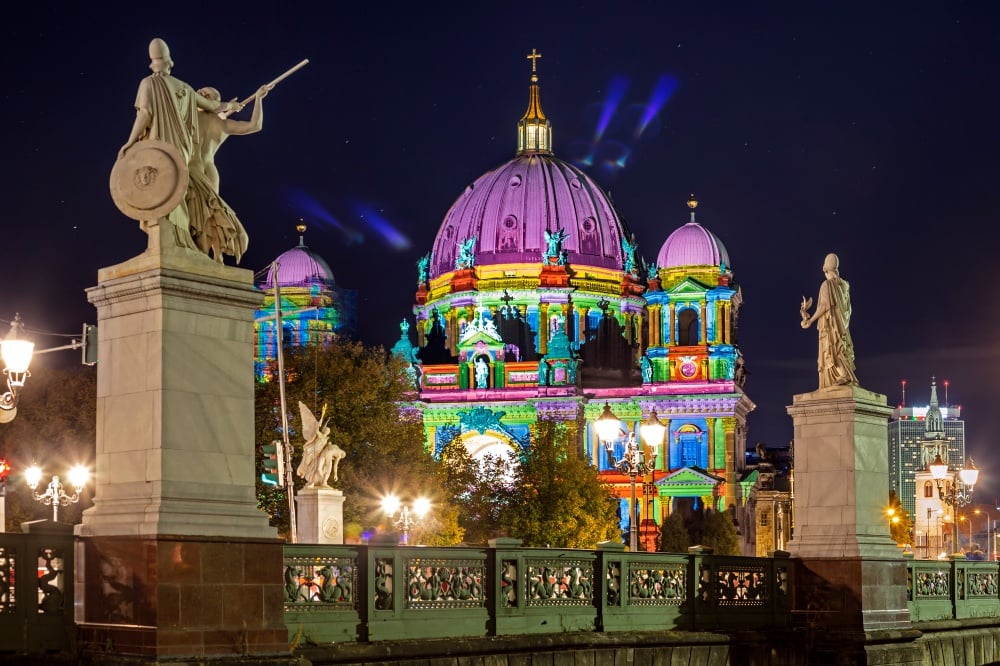 One of the best things to do in Berlin is to enjoy the Festival of Lights. The city's beautiful architecture is illuminated during the Festival of Lights, providing an incredible and relaxing night out in Berlin!
If you really want a special experience, then a sightseeing cruise along the Spree River kicks the experience up a notch (or ten) for an unforgettable evening! Make sure that you pack your camera to capture unique shots of Berlin's illuminated buildings!
Entrance: Free!
Hours: Usually around 8pm until 12am
When to visit: The festival is usually around the September/October months, so be sure to double check online!
Travel with peace of mind. Travel WITH a security belt.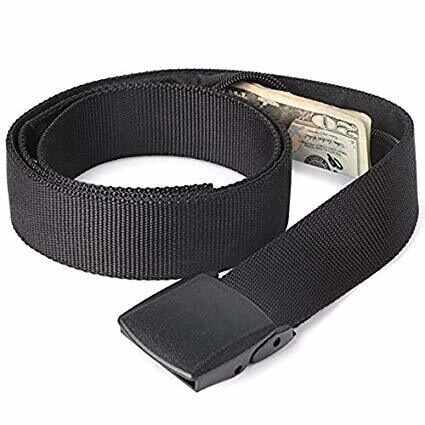 Get your cash stashed with this awesome Pacsafe money belt. It will keep your valuables safe no matter where you go.
It looks exactly like a normal belt except for a SECRET interior pocket perfectly designed to hide a wad of cash or a passport copy. Never get caught with your pants down again! (Unless you want to.)
Hide Yo' Money!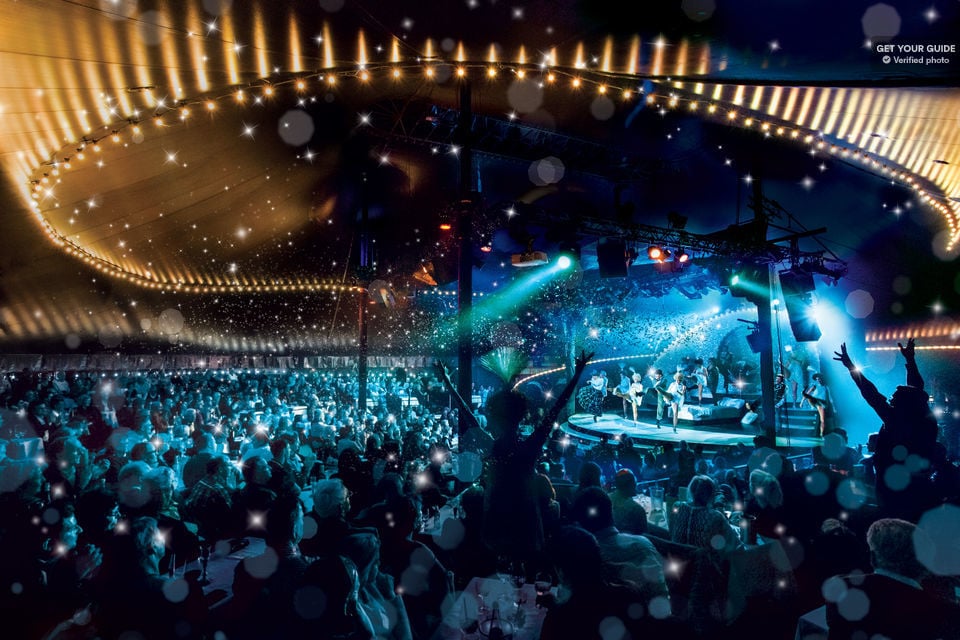 In the middle of Berlin's government district is the entertainment hub Tipi am Kanzleramt. A visit to the spot ensures a fun night of cabaret, music and a variety of theatre! Prepare for a spectacular night out and be swept away in a world of entertainment!
Tipi am Kanzleramt hosts renowned artists from around the world who mesmerize patrons while they enjoy a delicious dinner. The mood is magical, and promises to be a night to remember!
16. "Sneak in" to the German Spy Museum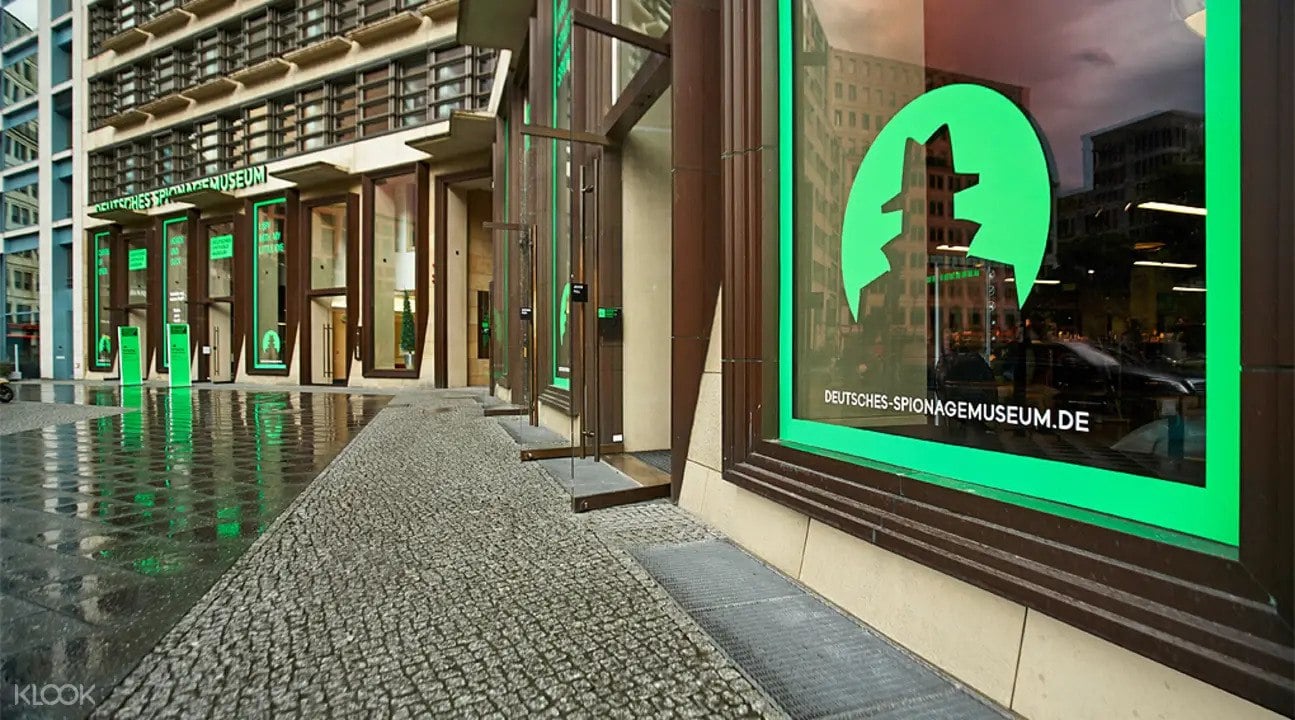 As the epicenter of the Cold War, Berlin was once awash with spies, double agents and intrigue. The German Spy Museum in Berlin is open to visitors from 10 am until 8 pm and showcases this through multimedia and interactive demonstrations.
Immerse yourself in the world of spies and secret agents in Germany's only spy museum. As you work your way through the halls of espionage, mystery, and technological demonstrations, you can better discover the role that Germany played on the world stage.
Legoland is the ultimate indoor playground where you can let your kids run wild! With over 5 million lego bricks, you'll have to drag your young ones away. Legoland features incredible 4D films with very cool special effects, and a play arena that can only be described as an "adventure".
For a more educational twist, you can also tour the factory and make your own lego Duplo bricks. Exploring what Legoland has to offer promises a great day out for the whole family! It's one of our top picks for the best things to do in Berlin for kids and adults with young souls.
18. Lose Yourselves Together at a Berlin Techno Club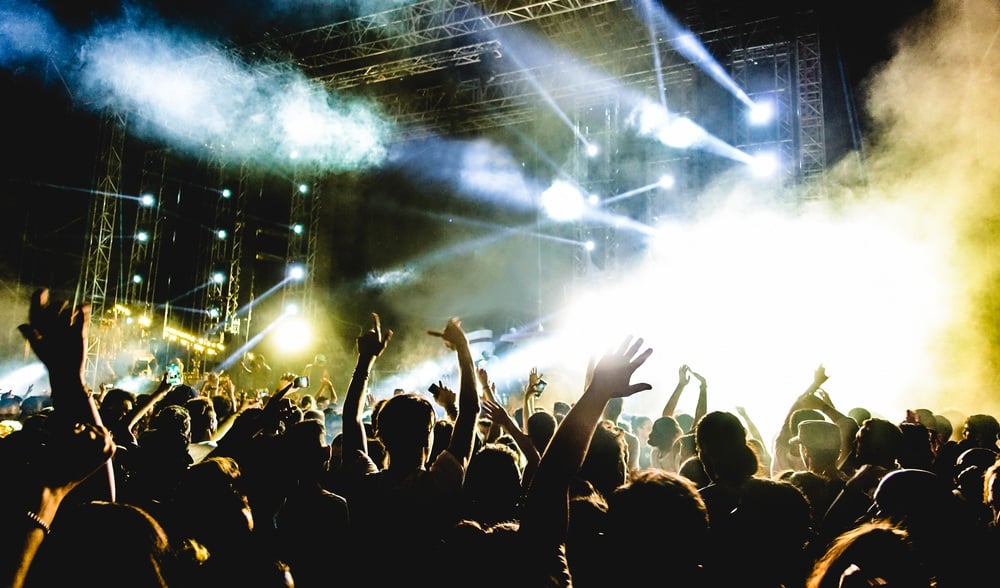 For the uninitiated, a sweaty, dark club pumping electronic music may not exactly sound romantic. But take it from one who know's, losing yourself along with your other on a proper, Techno dance floor is one of the most intense, passionate experiences imaginable.
Berlin is packed with first class Techno clubs many of which open for days at a time and don't even close. The most famous one is the Berghain with its notoriously selective admission policy, but it's by no means the be all and end all. Keep your ear to the ground and you'll hear tell of a buffett of incredible venus in the city, all with there own quirks and secrets.
19. Wander Through the Holocaust Memorial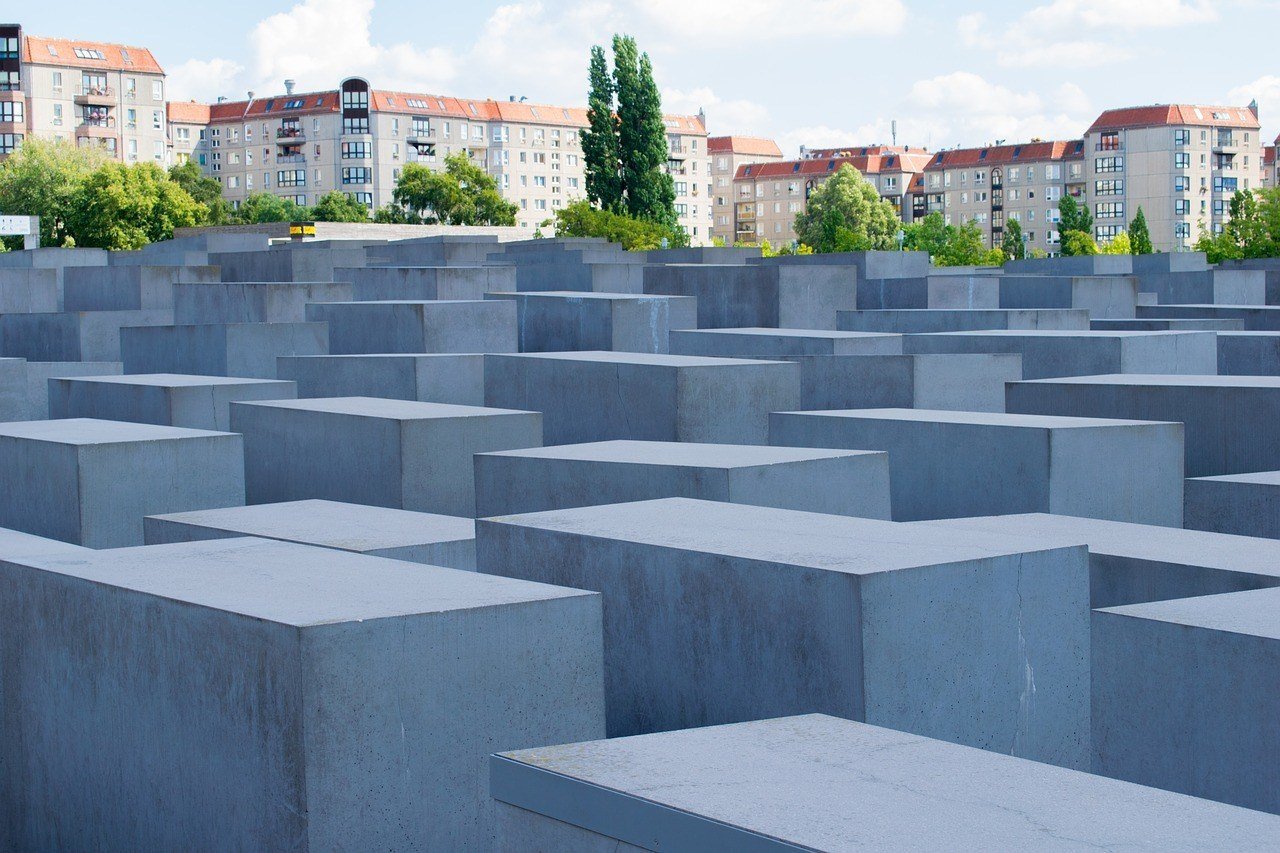 Nearby one of Berlin's main attractions, the Brandenburg Gate, are two important memorials. Both honor the victims of persecution under the Nazis, the most famous of which is the Memorial to the Murdered Jews of Europe, otherwise known as the Holocaust Memorial.
The site covers an area the size of a city block and is filled with grey concrete pillars. Walking through these pillars, you'll feel the haunting mood while reflecting one of humanities darkest hours. As far as sculptures and installation art goes, this really is one of the most powerful in the world.
While be can't really classify it as one of the best things to do in Berlin, it's definitely one of the most important ones.
Save $$$ • Save the Planet • Save Your Stomach!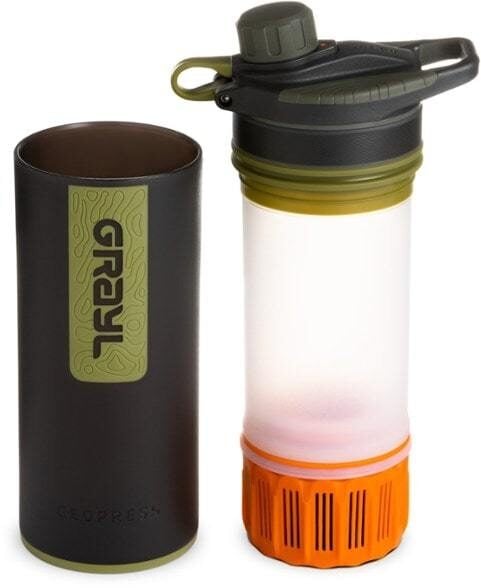 Drink water from ANYWHERE. The Grayl Geopress is the market's leading filtered water bottle protecting your tum from all the waterborne nasties. PLUS, you save money and the environment!
Single-use plastic bottles are a MASSIVE threat to marine life. Be a part of the solution and travel with a filter water bottle.
We've tested the Geopress rigorously from the icy heights of Pakistan to the tropical jungles of Cuba, and the results are in: it WORKS. Buy a Geopress: it's the last water bottle you'll ever buy.
Buy a Geopress!
Read the Review
20. Marvel at the Sunset from Landwehrkanal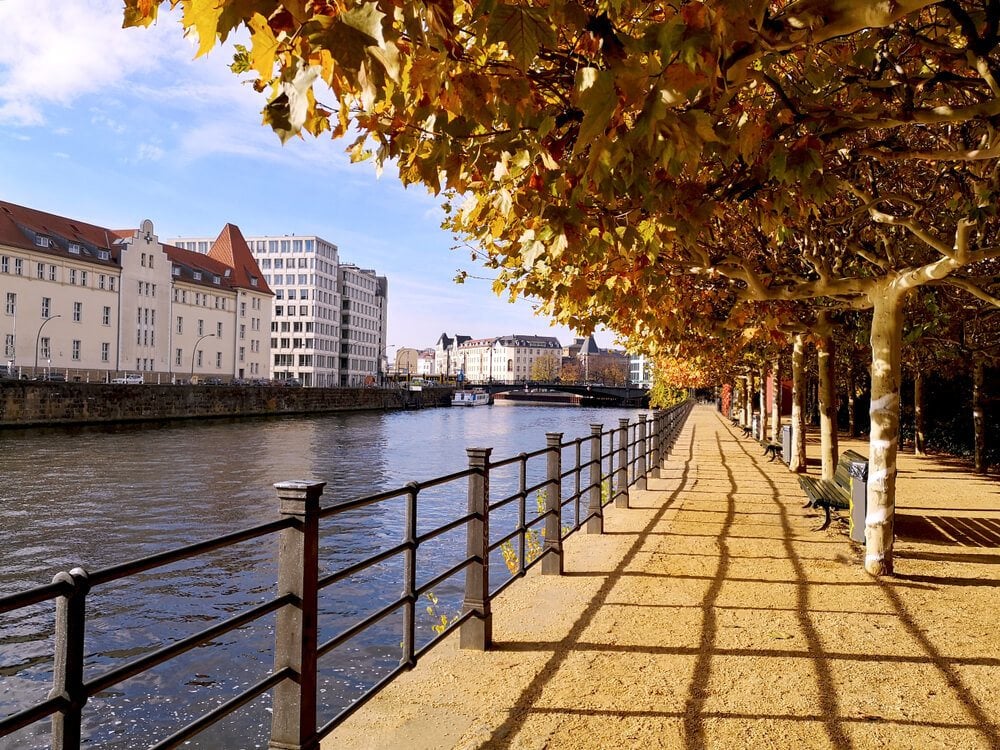 If you're looking for a relaxing way to wind down at the end of the day, make your way to Landwehrkanal. The wonderful green space is located along the south bank of the canal at Carl-Herz-Ufer and offers an epic sunset spot!
Pack a few beers and make your way to the area in time to watch the sun go down over the canal. Enjoy the company of locals and absorb the social mood of the friendly atmosphere!
21. Watch an Entertaining Children's Show at Friedrichstadt Palast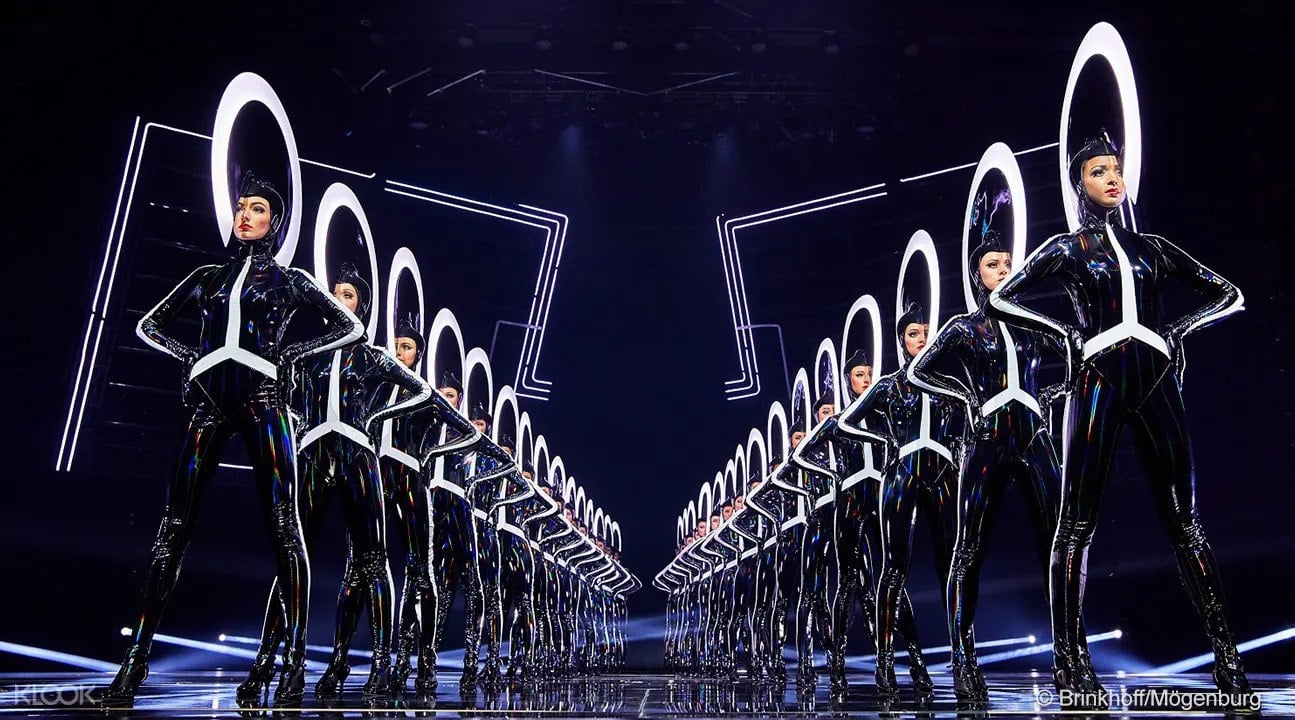 If you're wondering what to see in Berlin, this is your best option! Sit back and relax as your children get swept away in an elaborate theatrical performance designed specifically for them! Watch as fanciful award-winning children's stories are performed on the largest stage in the world!
The performances are dressed in intricate costumes and act out some of the world's most beloved children's works, framed by elaborate sets. This promises to keep the kids gawping, and it might even steal your heart as well!
22. Experience the Spree in a Fun Way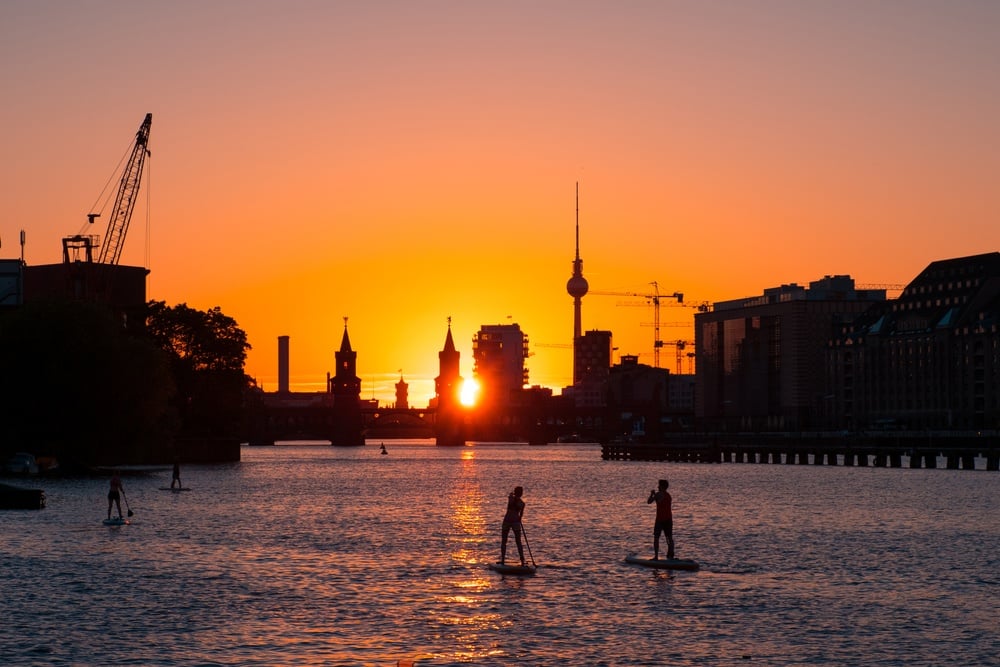 The river Spree running through Berlin offers a quiet respite from the hustle and bustle of the city. However, if you want an alternative experience on the Spree, then grab a paddleboard and test your balance!
The activity of stand up paddling and doing yoga on the Spree has become an increasingly popular thing to do in Berlin. As the trend attracts both locals and travelers alike, you can test your balance and have on the river in a different kind of way!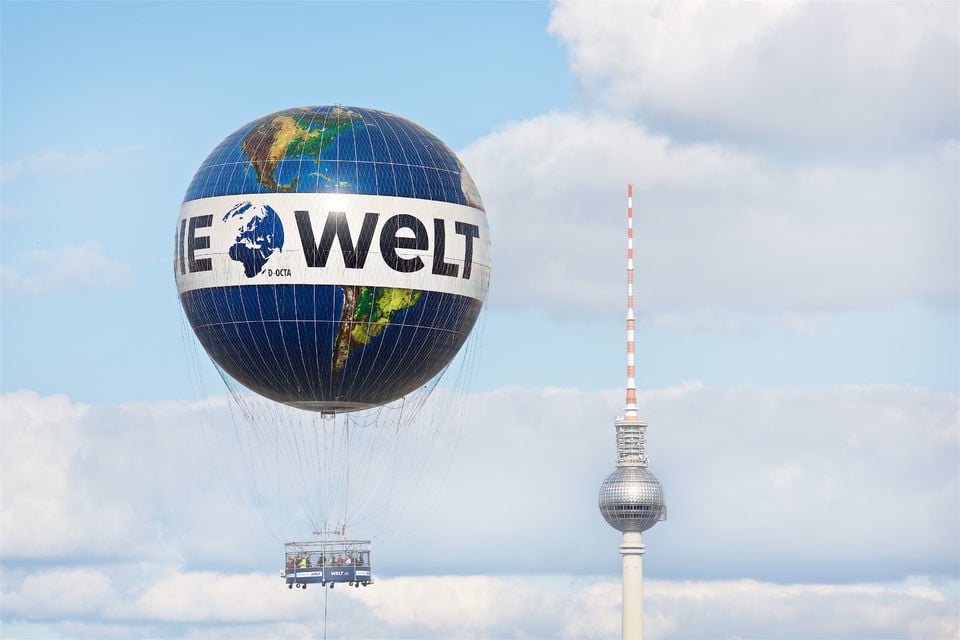 World Balloon gives thrill-seekers a special way to experience the city – from 150 meters in the air! The secure steel cable allows travelers to hover over the city and take in the city from a unique perspective!
The best time to jump on-board the world's largest helium balloon is at sunset, when the balloon (and the city) illuminates with light! The World Balloon, which is located in the center of the city, has become so popular that it's becoming considered an icon in its own right!
Forget boring accommodation… book yourself an EPIC STAY!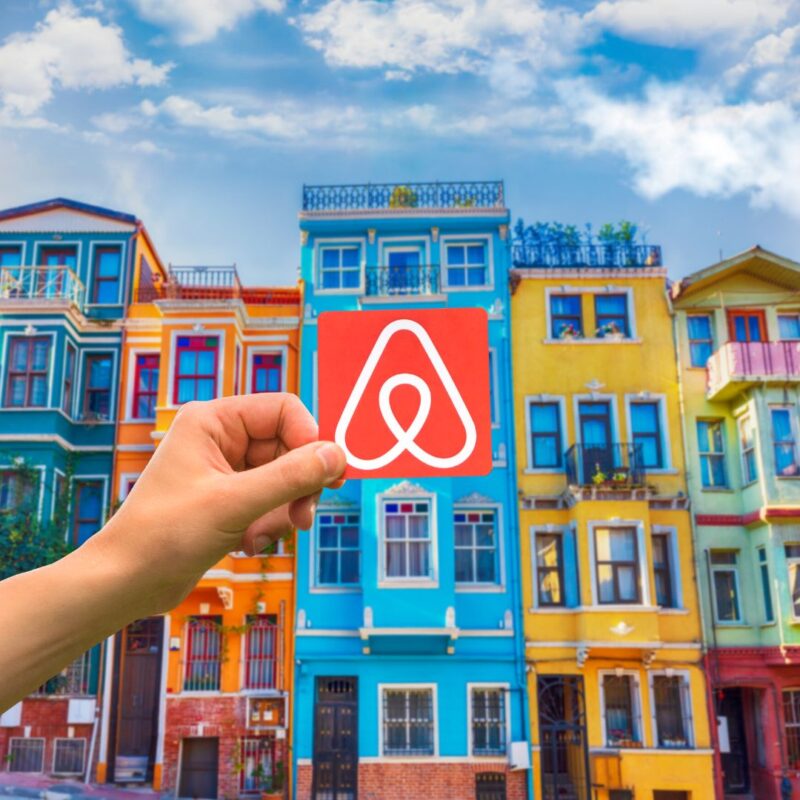 Why stay in a naff hotel when you can stay in a cosy, stylish local house instead? And for half the money too!
Stay somewhere EPIC and save your hard-earned dollars — from houses to barns to castles and caves, there is an Airbnb for every occasion!
Book an EPIC Stay
Another heightened experienced in Berlin is the iconic TV Tower, which attracts over 1.2 million visitors a year. Located at Alexanderplatz, the TV Tower is one of the most popular sightseeing attractions in the city!
Once at the top, take your time to absorb the incredible panoramic view from the observation deck. For a truly special experience, book a table and sip a drink from the tower's revolving restaurant, "Sphere"!
Entrance: Tickets are 22.50€ for adults
Hours: Daily from 9 am to midnight
When to visit: Coem during the early or late hours to avoid the crowds!
25. Kayak Through the City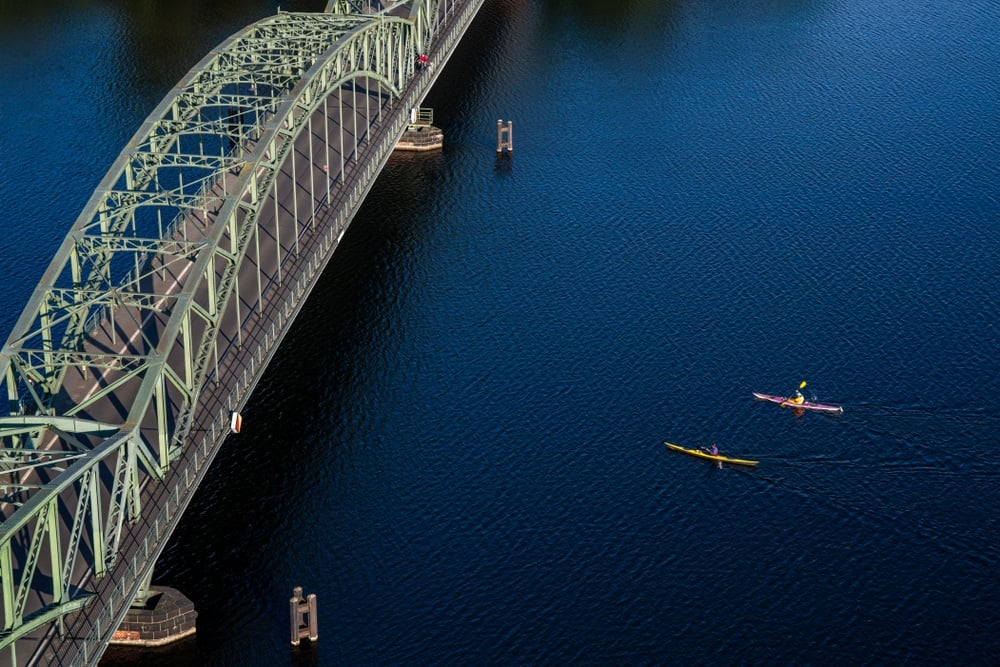 Some of Berlin's most popular sites include the Spree River, Zoologischer Garten and the city's impressive water lock system. One of the best ways to experience these highlights is from the riveting seat of a kayak!
Experiencing the city from a kayak promises to be an unforgettable one, kicking your heartbeat up a notch one moment, while providing a tranquil and relaxing mood the next. Paddling along the scenic route is a morning out to remember!
26. Learn About the Human Body at Body Worlds Museum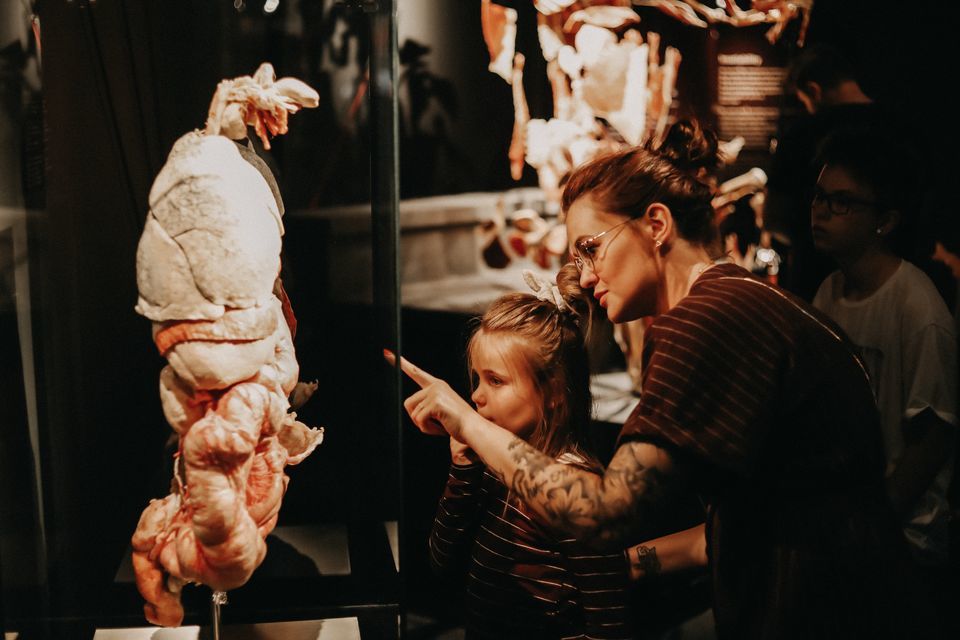 Humans are fascinating and incredibly complex creatures. Body Worlds at Menschen Museum showcases this with an amazing display of the intricacies of the human body! It features more than 200 real human plastinates (Real human cadavers, donated to and preserved by the museum) that explain the functions of organs & diseases in simple language.
A visit to Body Worlds is a great way to learn more about the human body's various components and how they interact to result in a fully functional being! If you have a body (which you probably do), then come and see how it works!
In line with Berlin's dark history, you have to add a visit to the Berlin dungeons to your itinerary. Detailed stories of the past are told in an entertaining and humorous way while revealing some of the city's darkest moments.
Enjoy scary, true stories that cover 800 years of Berlin's past, as told by professional actors. The 11 shows are full of fun and, of course, scares! Prepare to hear the legend of the dreaded White Lady, the notorious serial killer Carl Großmann and a ride on the 12-meter drop into total darkness!
Where to Stay in Berlin
Looking for the best place to stay in Berlin? I've rated the top three picks for accommodation in Berlin below!
Chic and stylish with access to a shared pool and cool rooftop garden, this apartment is located in the heart of Berlin, in the neighborhood of Mitte.
The compact apartment has a modern kitchen and the large windows provide plenty of natural lighting. There's a separate desk and dining table and the apartment has free Wi-Fi. The monochrome pad is ideal for a couple.
Best Hostel in Berlin: PLUS Berlin
Situated in Friedrichshain, the award-winning PLUS Berlin has mixed four and six-bed dorms; four-bed dorms for females only, and private rooms for two and three.
The awesome common areas include a swimming pool, a games room with a pool table, Wifi, foosball, a terrace, and a restaurant-bar. Laundry facilities, free Wi-Fi, a book exchange, luggage storage, and parking make your stay even sweeter.
This centrally located hotel has a comfy and colourful lounge area where you can relax and mingle, a business centre and meeting facilities, an elevator, ticketing services, a fitness centre, a sauna, a steam room, a restaurant, laundry services, and more!
It's pet- and child-friendly, meaning that no member of the family needs to be left out of a trip to Berlin. Wi-Fi is free and some rates include a buffet breakfast. Rooms are cheerful, modern, and filled with light.
All rooms are en-suite with a TV, tea and coffee making facilities, free Wi-Fi, and a fridge. Interconnected rooms are available and there are several room types to choose between.
Some Additional Tips for Visiting Berlin
Here are some extra things to know before visiting Berlin!
Invest in travel insurance! You never know what may happen on the road.
Book a place with breakfast and a kitchen: If you do go the hostel route, try to find one that has free breakfast. Even if it's just instant coffee, cereal, and bread, it'll fill you up for a few hours. Likewise, if your hostel has a communal kitchen you can save a lot by cooking a few meals yourself.
Do some research beforehand to find out whether Berlin is safe to visit or not.
Eat ethnic food: For when you do go out to eat, the numerous kebab shops in Berlin are your wallet's friend. It's possible to get a kebab with fries and a drink for around $5, which is a lot less than the $30 or so you'd spend eating pub grub.
Bring a good water bottle with you and avoid buying single-use plastic ones!
Find cheap flights. Every once in a while, a killer deal pops up.
Don't forget your travel insurance for Berlin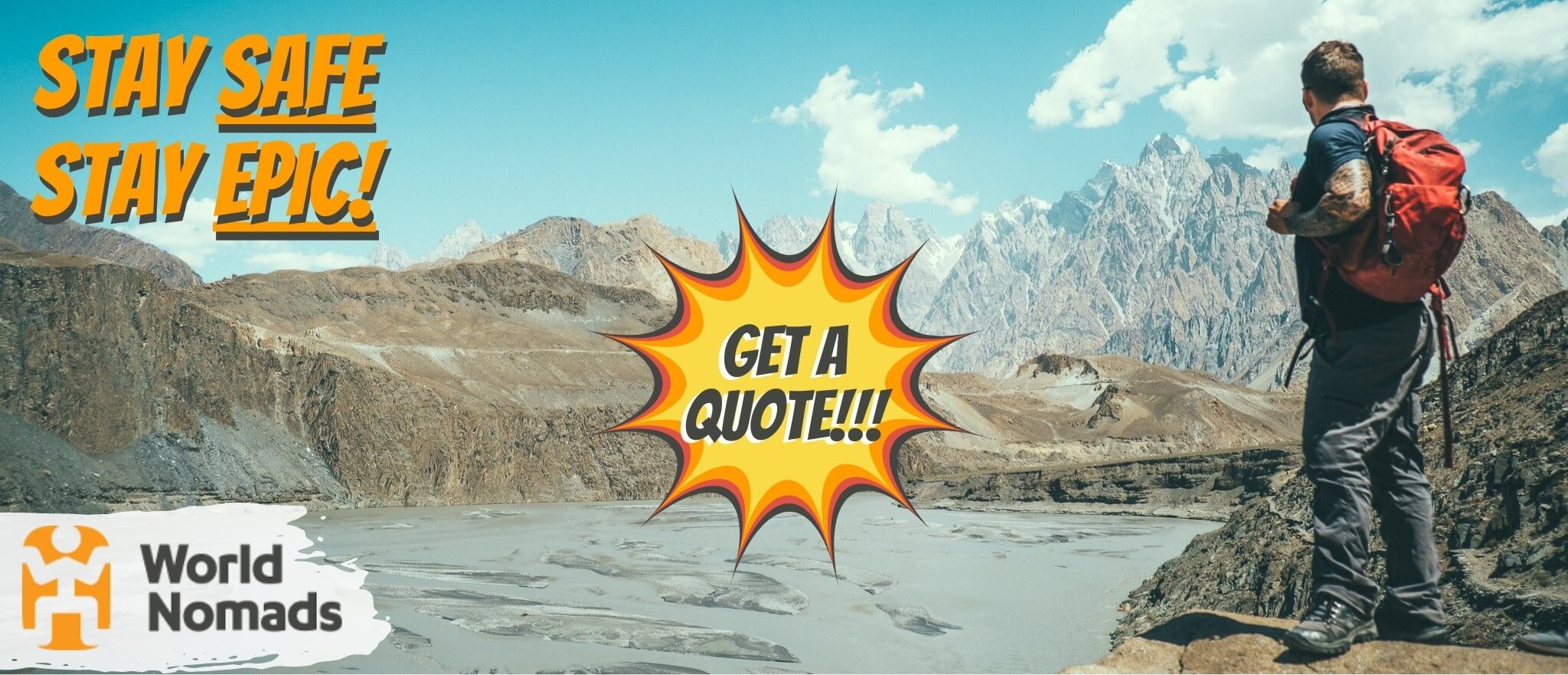 World Nomads' mission is to support and encourage travellers to explore their boundaries. They offer simple & flexible travel insurance, and safety advice to help you travel confidently.
They've been doing it since 2002 – protecting, connecting, and inspiring independent travellers just like you.
Get a quote below or read our in-depth review!
World Nomads provides travel insurance for travelers in over 100 countries. As an affiliate, we receive a fee when you get a quote from World Nomads using this link. We do not represent World Nomads. This is information only and not a recommendation to buy travel insurance.
FAQ on Things to Do in Berlin
Here are some quick answers to common questions about what to do and see in Berlin.
Conclusion
There are so many things to see in Berlin, that you may even decide to extend your time! If you love history, prepare to spend hours learning about Germany's weighted narrative. If you're an art-lover then prepare to get lost within Berlin's vibrant art scene.
Whether you're looking for a romantic escape, a family adventure or a fun way to make new friends as a solo traveler – Berlin has it all! Berlin attractions are diverse and enthralling, with bold architecture and intricate designs, making each stop on your Berlin itinerary a memorable one.
Many things to do in Berlin require a small entrance fee, but some of the best of Berlin is free – making it a great destination for the budget traveler! If you've somehow managed to tick off all these amazing things to do, then check out some of the wonderful Berlin day trips on offer too.
---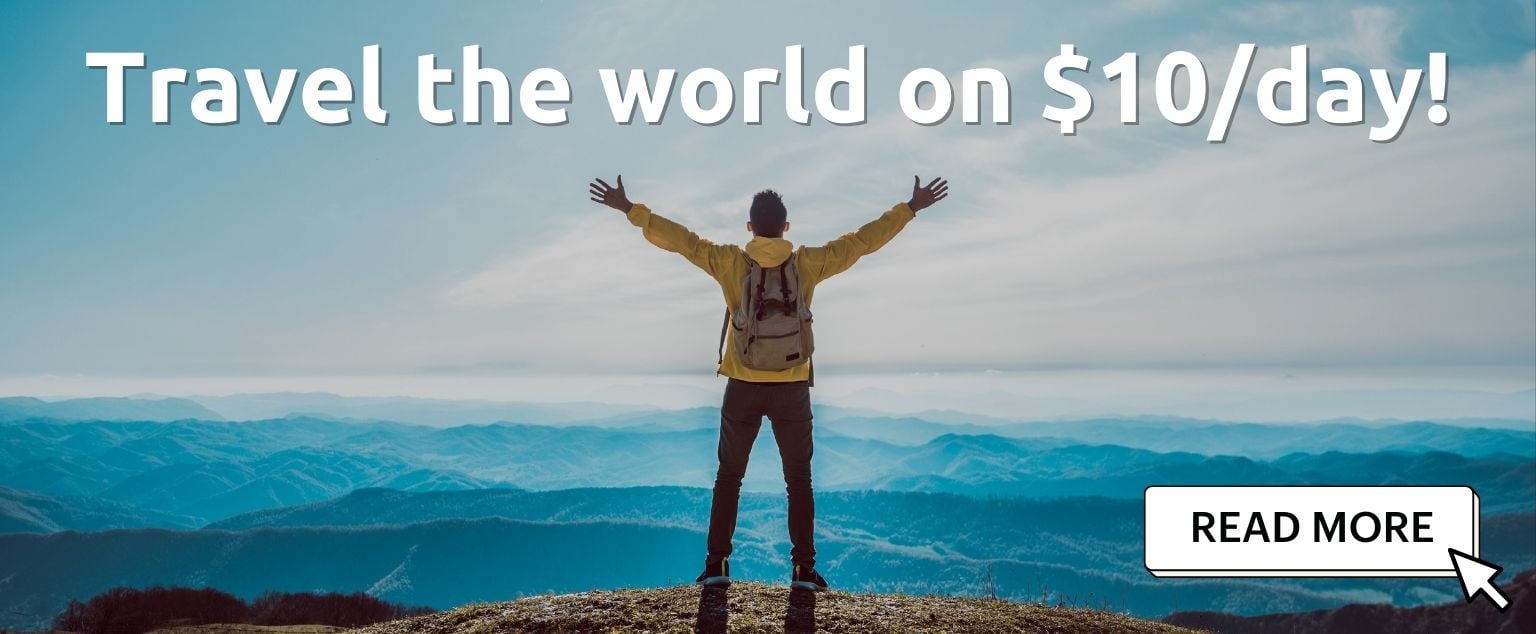 And for transparency's sake, please know that some of the links in our content are affiliate links. That means that if you book your accommodation, buy your gear, or sort your insurance through our link, we earn a small commission (at no extra cost to you). That said, we only link to the gear we trust and never recommend services we don't believe are up to scratch. Again, thank you!