As The Flight of the Conchords once sang "Who likes to rock the party? We like to rock the party!" and never has been a truer word said! Seriously, my dear boogie beavers and bop-wombles, if I am ever rich enough to be able to purchase a tombstone, then the epitaph etched upon it may well read something like "Here Lies Aiden – He Liked To Rock The Party" (although if they charge per letter for engravings I may have to trim it down to just my name)!
(**psst, if you haven't actually heard of FOTC, check them out, they're like the original Beatles).
Over the years, I've traversed the four corners of the world (yes it has corners cos its flat, obvs), spent a fuck-load of cash I could now really use now for dental surgery, and emitted more CO2 jet omissions than many a small country … and all in my relentless pursuit of good times, cheap beer, and grinding beats. Worth it!
I've danced in Doha, got drunk in Denver and seen more bleary-eyed sunsets than an insomniac rooster.  I've headed east like a true hedonist and then back west like a fiend on a 4 am quest (if you know you know). I've been kicked out of clubs in too many continents to count (but I can only count as high as 3…) and done the walk of shame in more countries than you probably ever even visited.
So, as The Broke Backpackers resident great escapist (I absolutely am NOT trying to run away from problems, I am merely desperately chasing their temporary placation!) let me introduce to you our rundown of the very best party cities in the entire world.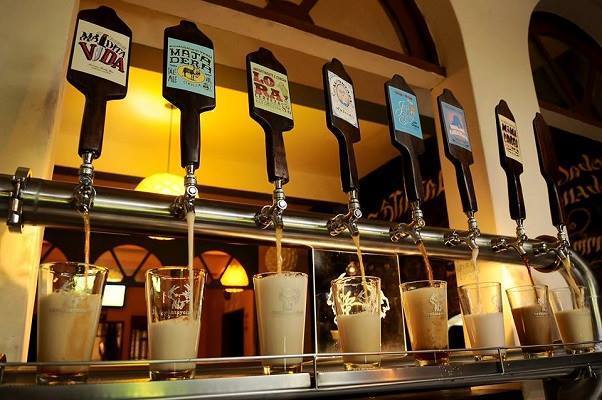 The Full Low Down On This Ho-Down Throw-Down
Word up groovy peeps, a party of one is no party at all (though that's what they said about the Nazis in 1929) so I did invite along my funkiest and most fun colleagues and enlisted the help of our global jiving TBB mega team for this. Whilst I have partied hard all over the world, I haven't been everywhere and furthermore, I didn't just want this to be my list as that would utterly limit the value of the post ("now let's hear some more from a straight white male with a casual drink problem!!").
Let's also take a moment to dwell on exactly what makes a great party city. I mean, we all have our own definitions of what precisely constitutes a good party which is largely dependent on how we like to socialise, how we prefer to poison ourselves and what kind of music we are into. For example, whilst you may consider getting blind drunk in a karaoke bar to be party paradise, others are more into cheese, wine and Bach string quartets. Ya know, different strokes for different folks and all that!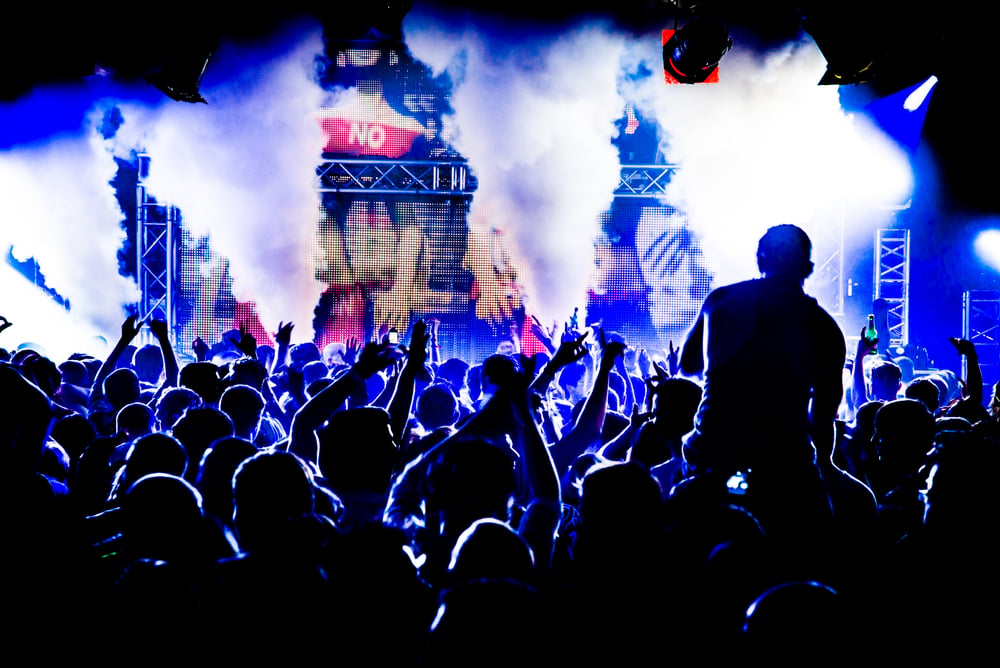 Also, let's remember that our perceptions of a perfect party experience also ebb and flow depending upon the mood we are in. For example, you good folks love nothing more than to poison yourselfves with the tax-free, illegal but often harmless offerings and trance out to music characterised by "a succession of repetitive beats". Other times you just want to sit in a vibrant bar and talk to the locals about whilst poisoning yourselves with the overtaxed, perfectly legal but actually fundamentally damaging chemical offerings available on draught.
So, the criteria for a great party city is simply that there needs to be some form of lively, unique and special nightlife that you might experience somewhere sometime and then immediately be inspired to tell everybody about! Read on and you will see what I mean.
Is This the Best Daypack EVER???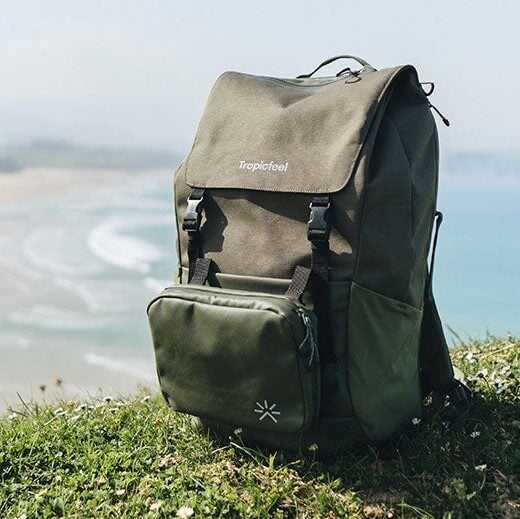 We've tested countlessday packs over the years, but the Tropicfeel Shell is something else. There are a lot of flashy backpacks on the market but not many come with a detachable wardrobe.
Weatherproof, eco-friendly, durable, feature-loaded, and comfy as fudge brownies: these are just some of the words people might use to describe the Tropicfeel Shell. But we just call it bloody beautiful.
Learn More • View on Tropicfeel
Tel Aviv – The Middle East's Merriment Mecca
The (internationally recognised) Israeli capital of Tel Aviv has become synonymous with raucous nightlife and hardcore partying. As a city, Tel Aviv is kind of a cross between New York and the Med and that's just kind of how a party in Tel Aviv feels too. On the one hand, there are modern, trendy, overpriced hipster bars and on the other, there is al fresco dining and beachside boozy picnics. What's not to love!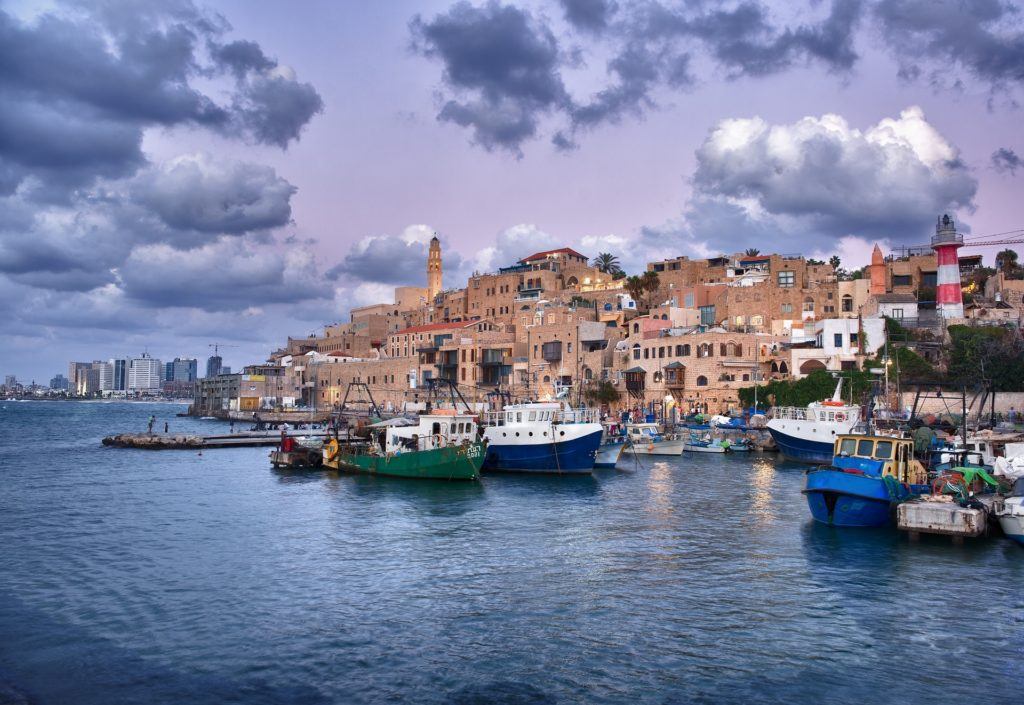 Tel Avivi's are a sociable, outgoing bunch and even on a weeknight the white city's bars and restaurants have a lot more than most other cities do on a weekend. However, the big nights are definitely Thursday and Friday which is the Jewish Sabbath (note that Saturday nights are therefore kind of subdued). There are bars and clubs to suit all tastes in Tel Aviv, for example, the city as a whole has a truly hopping LGBT+ scene and then the legendary club The Bloc pounds out Techno and Trance until well past sunrise.
Tel Aviv is also the LGBTQ+ capital of the middle east and has a truly inclusive and diverse scene. Tel Aviv's best hostels do tend to get booked up during summer so book well in advance, by hitting the button below.
One of the great things about this city is that once you wake from your hazy booze-filled slumber you can hit the beach the morning after, which is always a winner when you're absolutely 'angin'! Make sure you're choosing where to stay in Tel Aviv, be sure to pick a spot with easy access to both the bars and the beaches!
Medellin – Colombia's Famous White Exports Are Optional…
"And I'd have gotten away with it if not for those Medellin kids!"
Colombia's second city (pronounced Mede-yeen) and capital of its green Antioquia region is mostly notorious on account of its most infamous son, Pablo Escobar, and the Medellin cartel who (despite the best efforts of that meddling DEA!) reportedly still run one of the wealthiest and most influential business operations in the world!
However, aside from these rather unfortunate associations, Medellin is a very clean, pleasant and quietly progressive city set amongst some lush green Andean mountains. It's also become pretty popular for those backpacking around Colombia so it's got a great mix of vibes.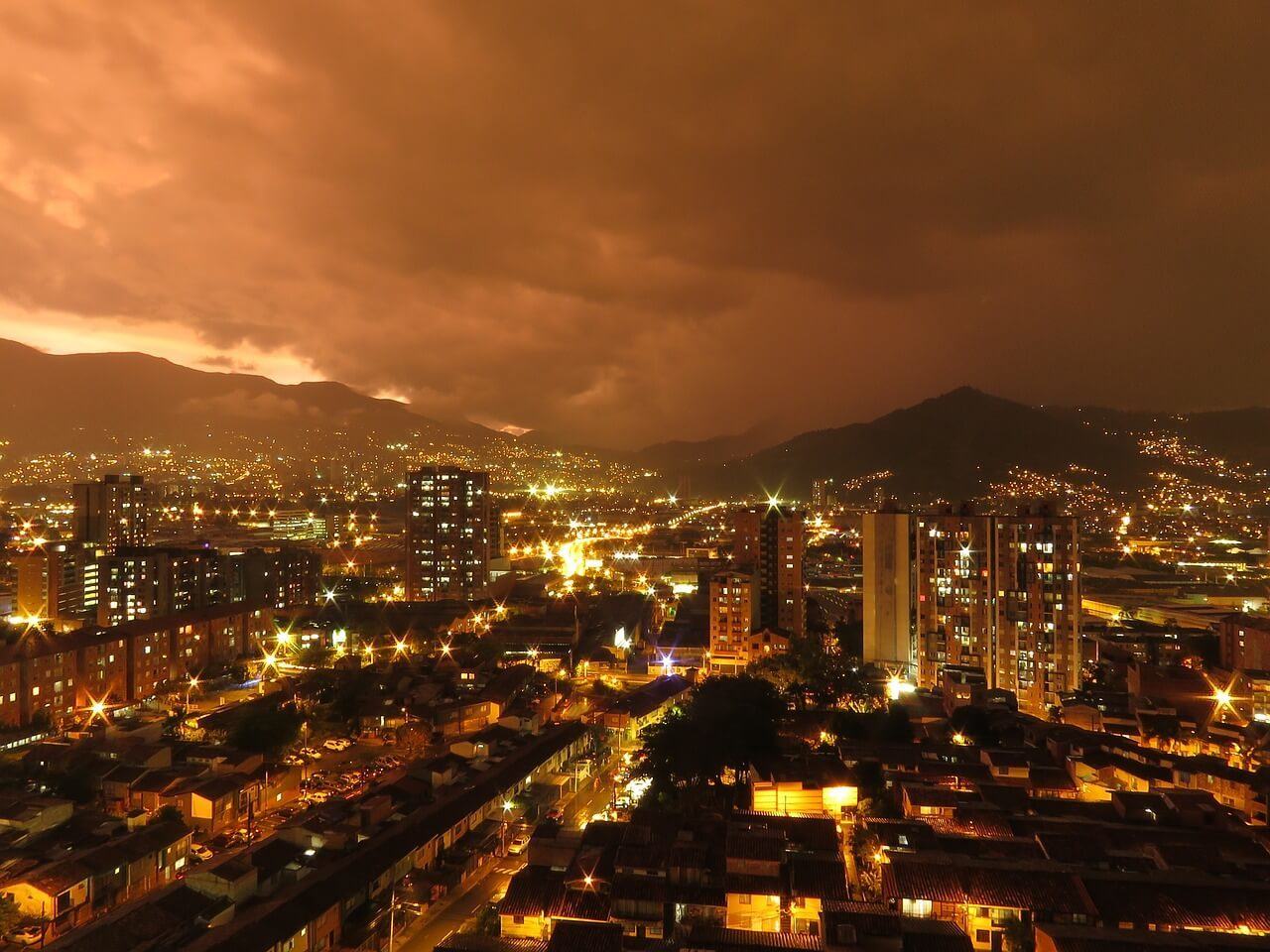 A weekend in El Poblado is truly something to behold. The area is packed out with gringo's, locals (known as Paisa's) and perhaps the single biggest collection of beautifully stunning women you will ever see in your sorry life! The bars pack them in with Salsa on spin and endless shots of Aguardiente (sugar fire that causes loose inhibitions and terrible headaches).
Of course, if you are so inclined, then you will not struggle to get hold of a bit of Colombia's best known party enhancing export. We do not condone this, so please be very careful if you decide to.
Personally, I did prefer the hipster, grunge vibe to Colombia's cosmopolitan capital of Bogota', but Medellin is a huge hit with most travellers and it definitely offers a unique and quintessential Colombian vibe. Given that backpacking in Medellin is pretty well established, budget accommodation is easy to come by. There are some great hostels in Medellin to check out and even some party joints too.
Granada – A Tapas Tasting Odyssey
Romantic Granada in Spain's dreamy Andalusian region is not generally considered to be amongst the best for nightlife … but hear me out because this is where the whole, 'variety is the spice of life' thing comes in!
The city is simply not renowned for its diva bars, pumping clubs or debauched festivals but tends to attract a more refined breed of visitors seeking to explore its almighty Alhambra and classic Moorish back streets. If you're seeking a great mix of tasteful evening activities with a refined cultural experience, you'll find there are heaps of things to do in Granada once the old vino has worn off!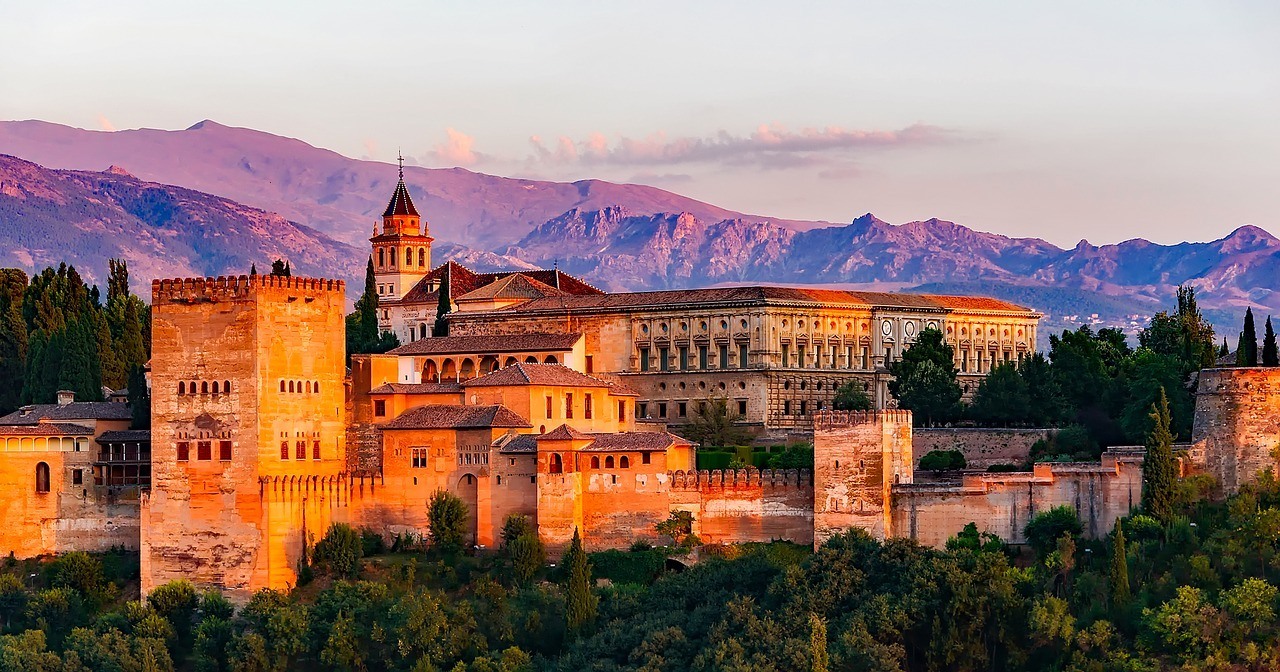 However, the classic, elegant city is a paradise for lovers of fine tapas and good sherry. A night out in Granada allows visitors to drift in and out of its quintessentially Spanish bars sipping little glasses of local vino or Estrella beer accompanied by free delicious tapas treats. Granada is known for being the last place in Spain to offer free tapas and it also boasts some of the best.
My advice for a good evening in Granada is either to head to Albaicin and wind through its labyrinthine streets stopping for drinks and snacks as you go. Granada is also a cracking place to take in a Flamenco show in one of the lovely old Gypsy cave houses up towards the mountainside and El Mirador. Make sure when picking where to stay in Granada you pick somewhere close to the action.
By the way, Granada is one of the few cities where we actually think it's worthwhile to spend the cash and join a properly organised (reputable) food tour to seek out the best places to get some 'la buena mesa'.
Ibiza – My Balearic Nightmare
If you like shit music, shit drugs and even shitter people, then you will absolutely LOVE Ibiza. Each year, the tiny Balearic Island explodes to life in a fiendishly overpriced summer-long celebration of all things vacuous. If you ever wanted to pay 50 euros to watch Calvin Harris pretend to DJ, whilst being jostled by a sweaty, pumped up roid head, then Ibiza is THE place to do it! It's actually wonder that The Vengaboys wrote a song about the place.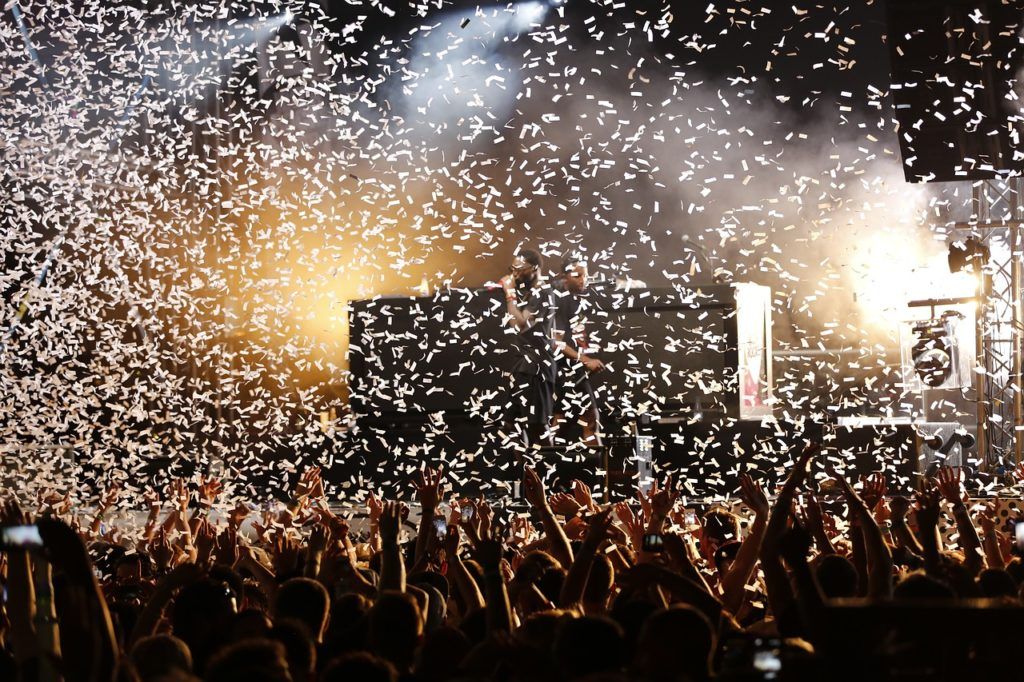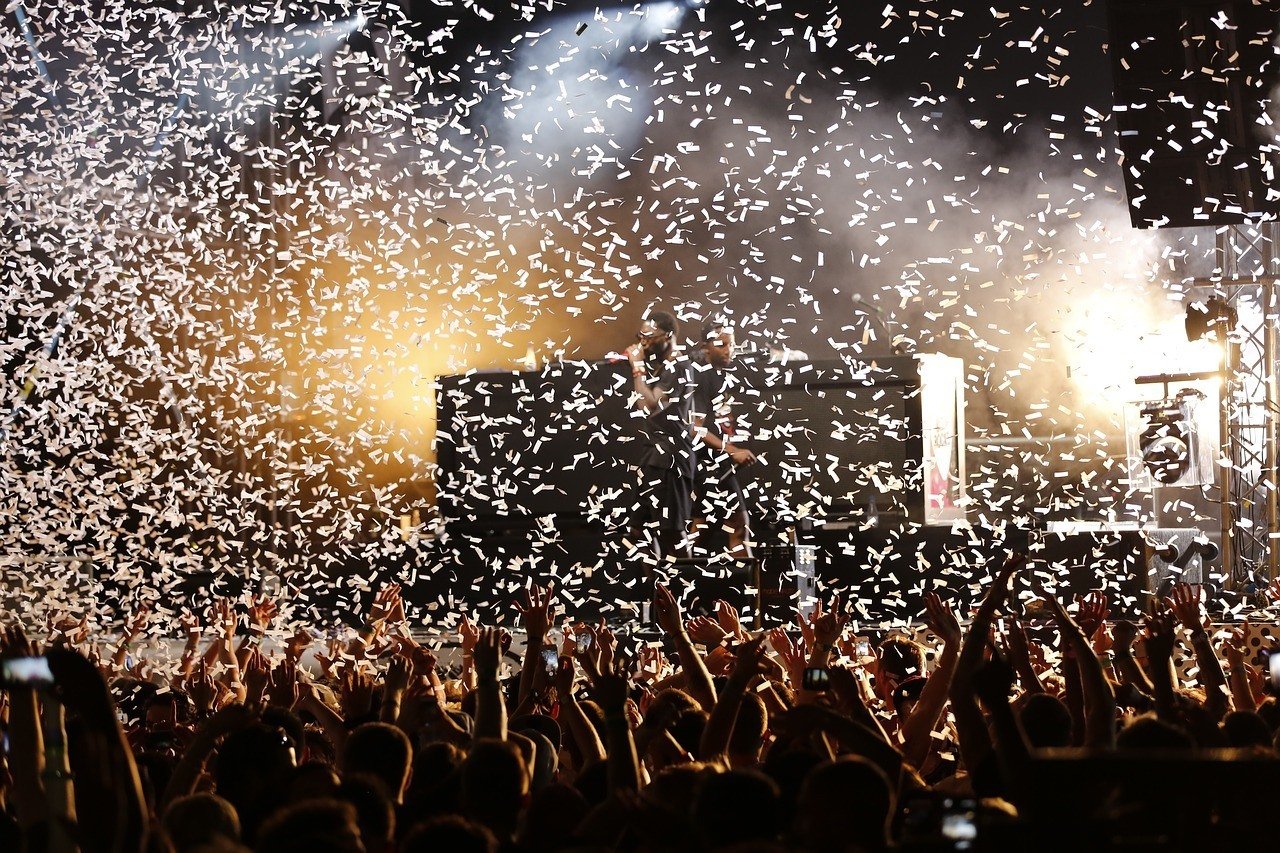 Hang on, if it's so utterly shit then why is it even on your list you may ask? Well, there are 3 reasons.
Firstly, I do have friends who still genuinely love it. They insist that away from the main drags you can still find a great crowd, good parties and that there are also lots of places to visit in Ibiza outside of San Antonio! They also remind me that the sunsets will also be beautiful and that Ibiza will forever retain a certain magic.
Secondly, it makes the list out of pure nostalgia as it used to be so very different – back in the day, Paul Oakenfold and Sasha mixed utterly truly sublime sets to proper ravers.
Thirdly, I just really like winding people up. That was cathartic, deal with it!
Hopefully, one day Ibiza will recover its lost decidely-decadent, debached, degree of innocence. But for now, it is sadly a victim of its own hype and success and serves as a sorry reminder of what happens once you let the money and the plebs in.
If you must go and experience it for yourself, then you have been warned! Thankfully there are actually heaps of things to do in Ibiza that don't involve pretending to rave on Tik Tok … if you need an escape from the sea of knobs!
Bangkok – Thailands Happy Ending
Thailand's bustling capital is a rowdy and raucous night out that you will never forget (despite the inevitable blackouts). Khao San Road is quite possibly the centre point of the entire Southeast Asia "gap year" loop and year-round (pre-COVID) is packed with pale-skinned, elephant pant sporting, young, impressionable westerners en route to lose their innocence.
Tbf, even if you're rolling your eyes at this point at the thought of Khao San Road, I mean, have you even backpacked Thailand if you're not experienced its absolute chaotic scenes of an evening!?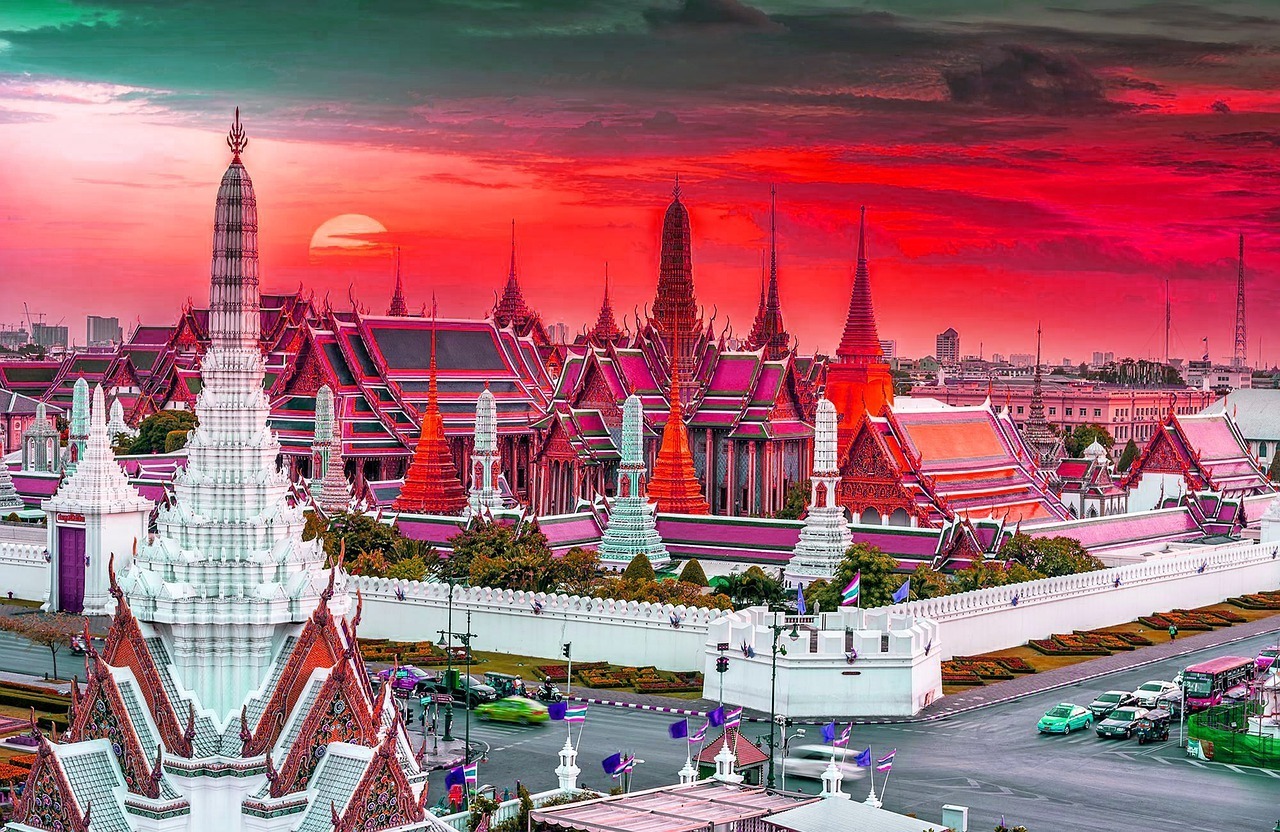 There are loads of boozy Bangkok hostels strewn across the city's nightlife districts so you may not even need to leave your bedroom to get a piece of the action but that would be missing most of the fun!
The night markets and street food stalls are a great place to start before doing some serious bar hopping. Karaoke is serious business in Thailand so it would be rude not to mode at least one classic before the sun rises and if you fancy a taste of Bangkok's notorious sleaze, there are Lady Boy Shows, ping pong displays, and "massage parlours" a-plenty!
By the way, some of Bangkok's party hostels are great whereas others are just seedy and grim with little in the middle. To ensure you stay in the former, hit the button below to book our top pick.
ALWAYS sort out your backpacker insurance before your trip. There's plenty to choose from in that department, but a good place to start is Safety Wing.
They offer month-to-month payments, no lock-in contracts, and require absolutely no itineraries: that's the exact kind of insurance long-term travellers and digital nomads need.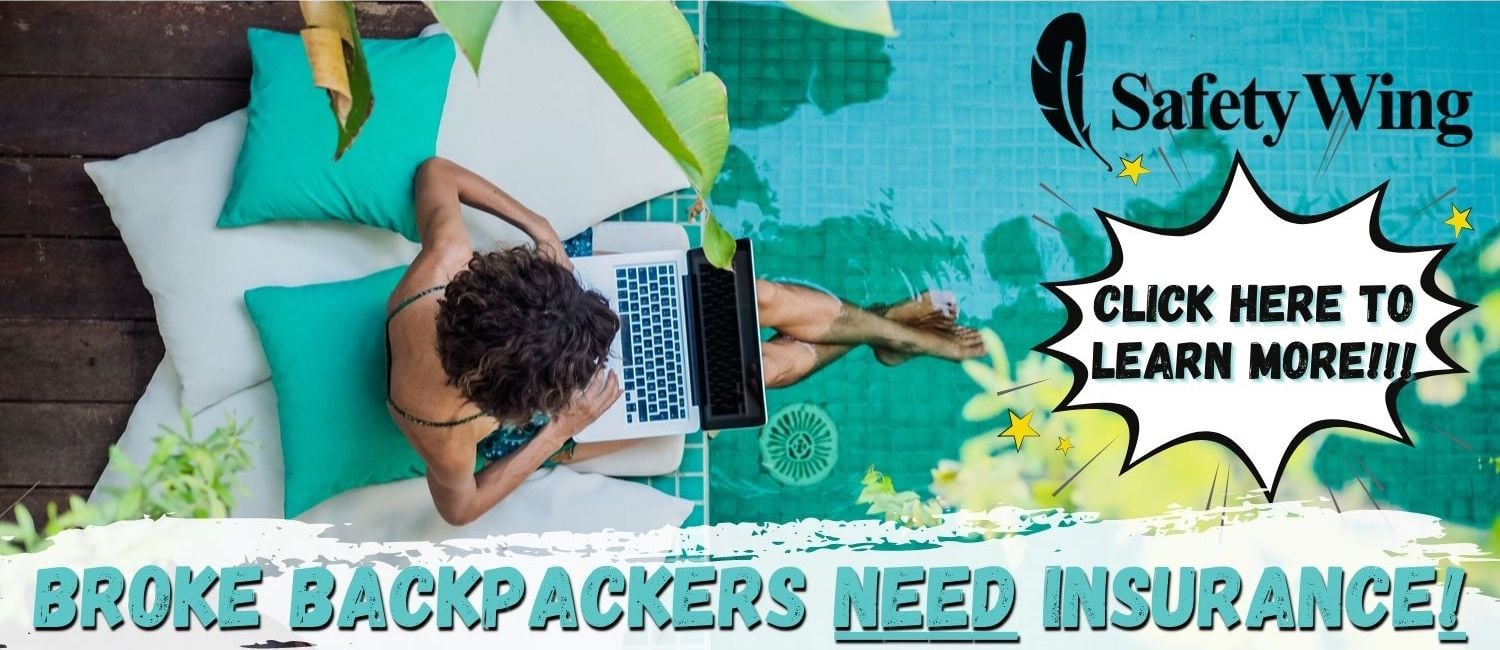 SafetyWing is cheap, easy, and admin-free: just sign up lickety-split so you can get back to it!
Click the button below to learn more about SafetyWing's setup or read our insider review for the full tasty scoop.
Goa – Still The Global Trance Capital
Goa is not actually a city at all but is rather an entire state (albeit India's smallest) but I absolutely just had to put it on this list. Goa is kind of like 'India-lite' and has long been established as the sun-kissed, palm tree-lined paradise where hippy backpackers come to escape the winter and Indians come to have a good old knees up away from the disapproving gaze of their parents.
Goa has long been established as a place to come and let loose. When the hippies backpacking India first 'discovered' it during the 1960's they were already 500 years behind the Portuguese who despite their apparent zealous piety and inquisitorial stoic Catholicism, actually had very similar experiences in Goa as visitors today do.
Indeed, when a Portuguese courtier toured the colony back in the 1600s, he was horrified to find the Portugse crowns soldiers and officials alike "dancing in revelerely all night" along the beaches of Anjuna; and by the way, to this very day, Anjuna remains the home of the legendary Goan trance scene.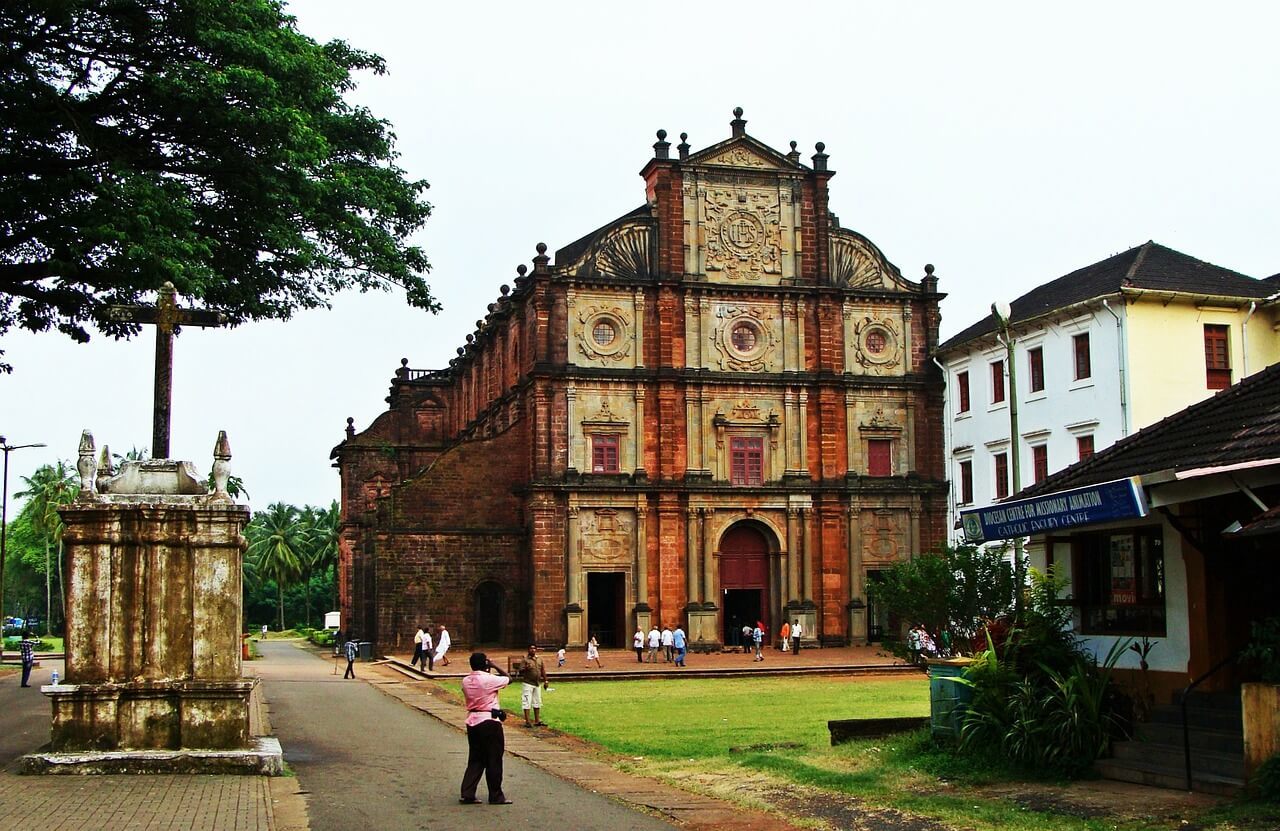 A Goa party (especially a Psytrance one) is simply something you just have to experience; it is an exhilarating, sensory overload of mind blowing sounds and mind altering chemicals. The best ones still happen on Tuesday night at Shiva Valley in Anjuna although Shiva Place (Vagator) does decent free ones each weekend. By the way, Psytrance is underground music and the more you pay to get into a trance party the worse it gets.
If Psytrance isn't your thing (and it wasn't mine until I heard it in Goa), then there are plenty of other options ranging from Ecstatic Dance to cheesy Bollywood karaoke nights. Yeah, nightlife in Goa has a little something for all. If you're hitting the scene hard, you're probably gonna wanna stay in a decent hostel in Goa too, luckily there are a few!
Berlin – German Techno + BSM
Berlin woke up after the 20th century rather determined to never be intolerant again. The result? Anything goes after midnight.
As long as you can tolerate (or obliterate your senses so as to obscure) the very German EDM, you can find a party to suit your proclivities. There are the low key Biergartens that make for an excellent starting point to the night and then there are the big-name clubs that tourists and German uni students alike flock to.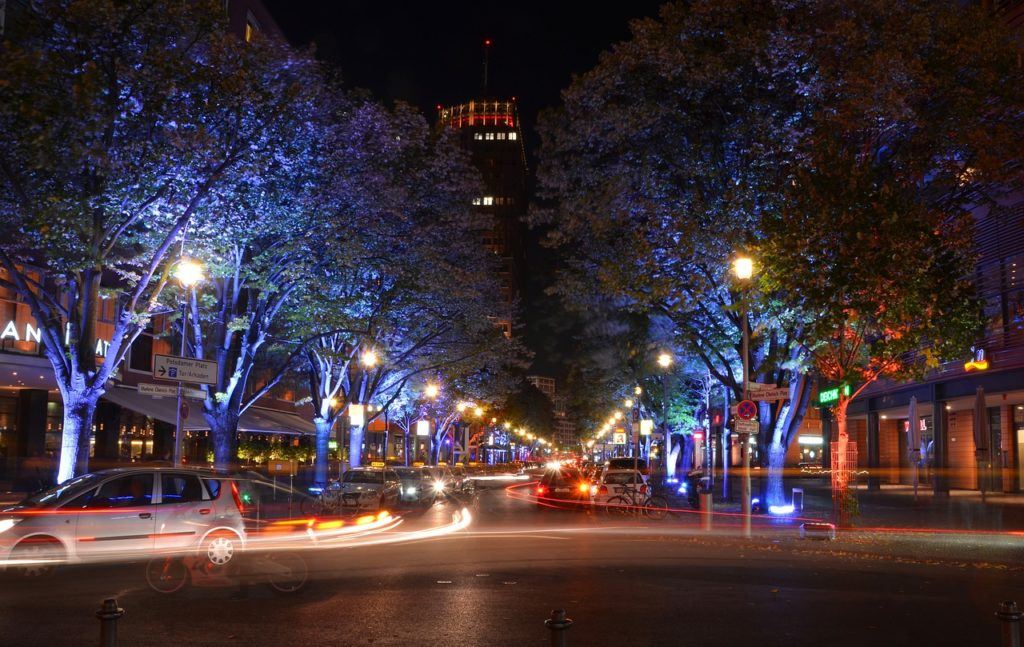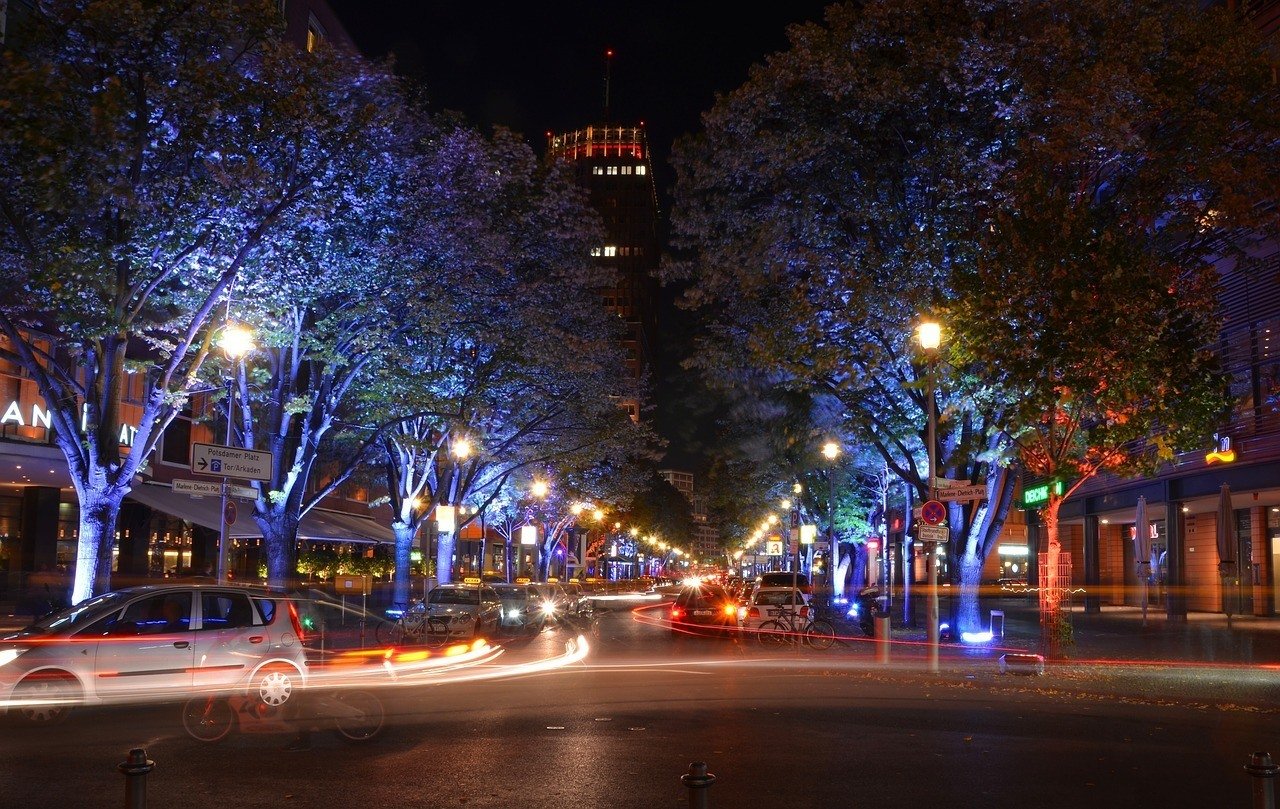 That's all well and good, but the Alice in Wonderland rabbit holes that turn into rather unbelievable stories by the next morning… you've got to go looking for that.
The literal underground raves (clothes optional) enhanced by the usual Four Horseman of Debauchery – ketamine, sugary vodka, MDMA, and German EDM – is where the real party is at. You know you've done a night out in Berlin right when you look down to your neck somewhere between 4 am and 5 am to see a plastic bag full of liquor slung around it. Thankfully there are plenty of epic party hostels in Berlin where these sort of scenes won't even lift a curious eyebrow as you crawl back through the reception!
If you ride the night beyond glass restrictions and find the club/basement willing to sling a bag of sugar vodka around your neck instead… well let's just say you've been initiated into the real Berlin." If you want to hit the Berlin techno scene, it's best to DIY it but there are some techno tours if you would prefer a guide…
Rio de Janeiro – Brazil's City of Samba
Latinos (and Latinas) love to live large and in no place is that better personified than in Rio de Janeiro. To be honest, even a morning trip to the market feels like a 'festa' on account of the sheer sociability and samba dancing of the market traders and customers alike!
Brazilians are not usually massive drinkers but there is still a great bar and club scene catering for all tastes – if you want Samba, Salsa or 60's rock you will find a joint playing it nice and loud!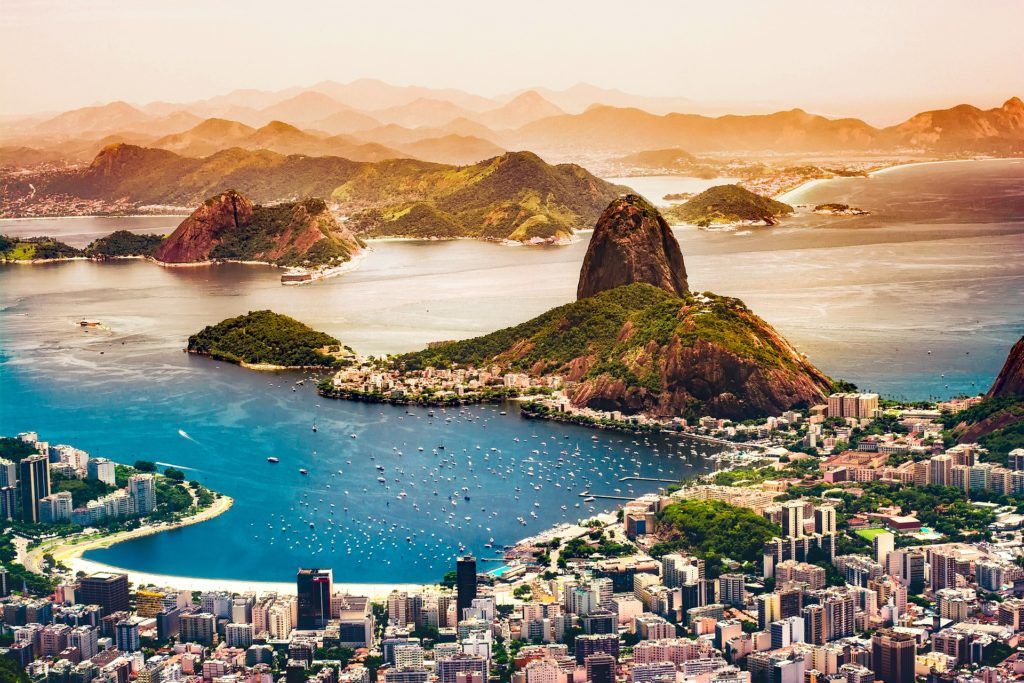 The most well known party district is Lapa, which gets very crowded on weekends but is the absolute epitome of Rio's party life. Its annual Carnival takes place each February and is a week-long fiesta of colour, sound and debauchery! It's an absolute must-do when backpacking around Brazil!
If you do visit during Carnival do take care as thieves and gangs do target inebriated westerners and make sure you book a decent hostel in Rio to recover in!
Travel with peace of mind. Travel WITH a security belt.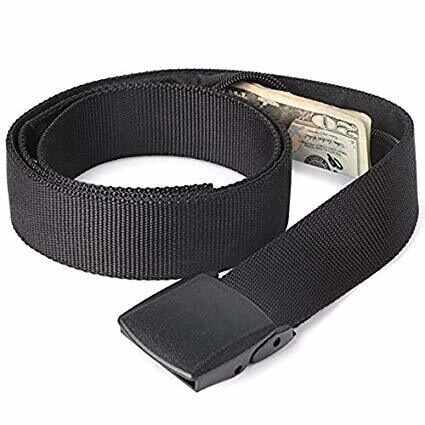 Stash your cash safely with this money belt. It will keep your valuables safely concealed, no matter where you go.
It looks exactly like a normal belt except for a SECRET interior pocket perfectly designed to hide a wad of cash, a passport photocopy or anything else you may wish to hide. Never get caught with your pants down again! (Unless you want to…)
Hide Yo' Money!
New Orleans – Swamps, Jazz, Blues, Gumbo and Rye
The Big Easy is without any doubt one of the USA's most unique and balmy destinations. It's a mix of French flair, Cajan grime all mixed in with a double helping of Bourbon and Jazz.
The French Quarter is a true Mecca of jazz and rhythm & blues and Bourbon Street throngs each and every night with the sound of bands blasting out 12 bar boogies and bee-bop in packed out whisky joints. New Orleans is something of a hard-living hard-drinking rock n roll city that is nevertheless still very welcoming even to casual tourists.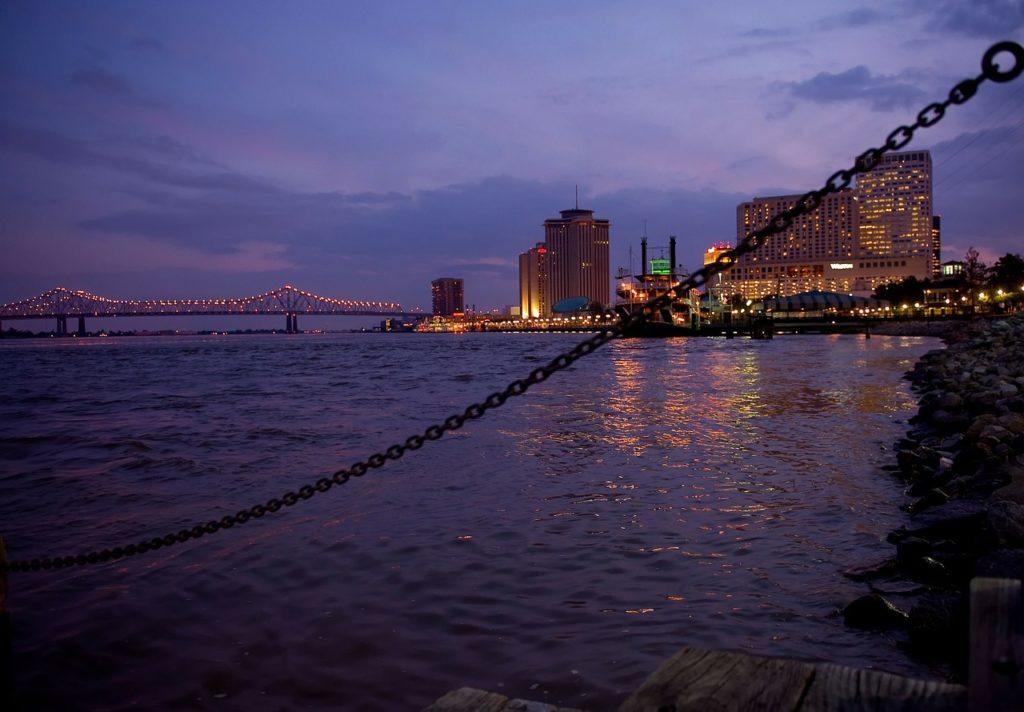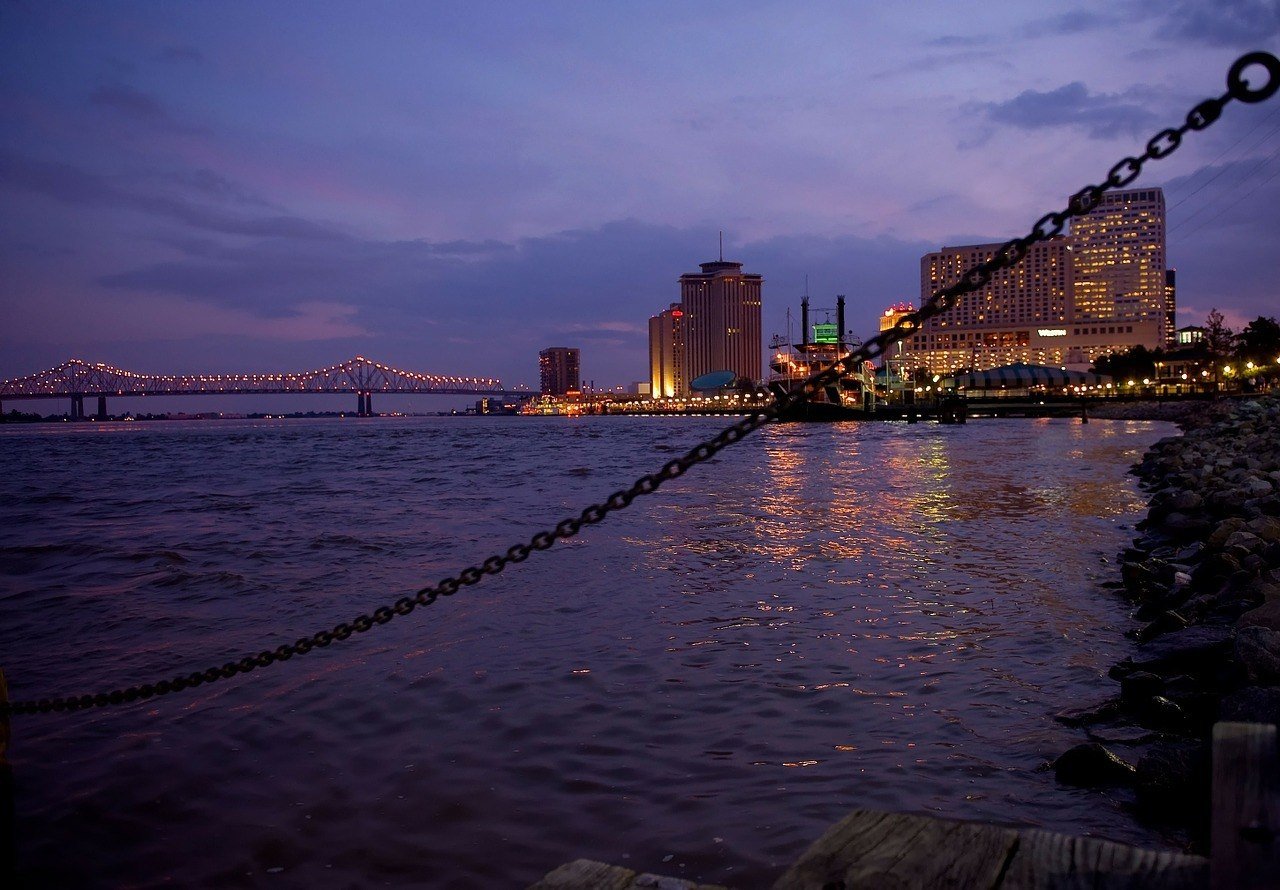 The true highlight however is without a doubt the city's surreal and kind of dark, Mardi Gras festival which absolutely packs the entire city each year. Despite the drunken hoards and the spike in prices during the festival it is still a truly unforgettable experience which will live on as one of the best parties you ever went to! It is truly one of the most incredible things to do in New Orleans if you get the chance.
The Big Easy also has some pretty novel and unique bar tours and pub crawls going on such as the Cocktails and Ghosts tour. It ain't cheap, but it's definitely worth it if you like the odd ghoul poured with your Whiskey Sour.
Belgrade – Europe's New Party Capital
The capital of the former Yugoslavia and one of the epicentres of Europe's last war, the Serbian capital of Belgrade has emerged from the rubble of the 1990s to bravely announce itself as quite possibly the hottest party destination in all of Europe. Yeah, you read that right!
Serbians are frankly having it large right now and are partying like its 1999 (though they couldn't really party too much in 1999 on account of being bombed by NATO) and Belgrades nightlife scene is well and trully tubthumping. During summer, the river barges are packed all week with revellers downing schnapps and dancing to turbo-folk (Serbian right-wing euro pop-folk) and in winter, the action moves back into the city centre.
Serbia has a really varied nighttime scene and the rave culture is very much alive and well; there are techno and trance parties happening every single weekend night. For some reason, people talk about Berlin and Budapest as being Europe's party capital but the cool cats know that Belgrade is where it's truly at.
Thankfully despite being relatively off the beaten track in terms of backpacking around Europe, there's still a pretty good selection of hostels in Belgrade to pick from and most are down to party too!
Lagos – Africa's Party Engine
Nigeria's energetic powerhouse Lagos is well on its way to becoming the engine of the African renaissance. Despite unkind stereotypes about fraud gangs and Boko Haram, Nigeria is thriving both culturally and economically and this positive, confident creative energy is perhaps best expressed on a Saturday night out in Lagos.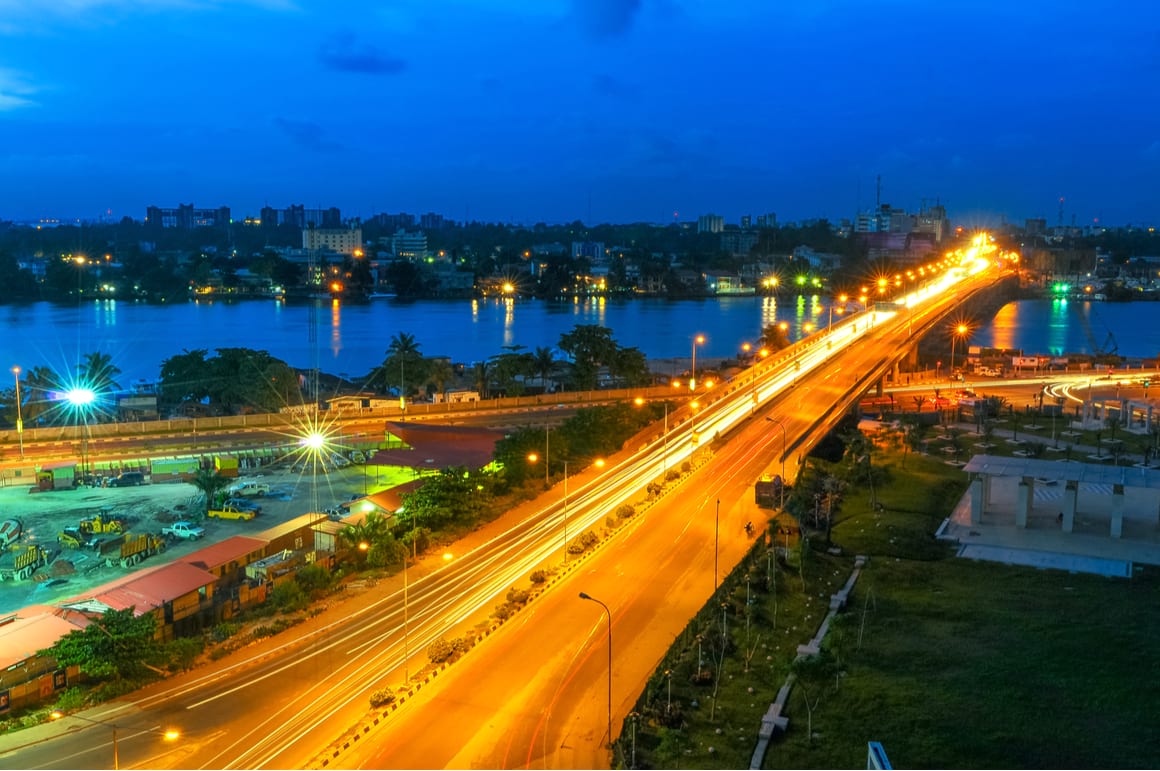 One particularly vibrant area is Landmark Beach which at night transforms into a kilometres long stretch of bars and clubs many of which remain open to 5 am or even 7 am. The locals are also very sociable and friendly, especially to foreigners.
Note that the nouveau riche in Lagos have a reputation for spending big on nights out – whilst you may be surprised to learn this a night on the tiles in Lagos can prove very pricey so be sure to budget accordingly.
The nightlife in Lagos is mostly soundtracked by Afrobeat and tribal house. If you have never heard much Afro-beat before then get ready to have your mind blown by its dizzying mix of tribal rhythms and rock scales.
Hong Kong – Work Hard Play Harder?
The former British colony of Hong Kong is a true global trading mecca and each year countless billions of dollars of goods and currency pass through its economy. It is a truly impressive citadel of towering skyscrapers and a proper temple of commerce.
It's nightlife is also throbbing and it's clear that both the natives and the ex-pats who come to work subscribe to a "work hard, play hard" mantra (I've observed that cities with best nightlife often have stressful day lives) and every evening the little boutique bars are packed with hard drinkers!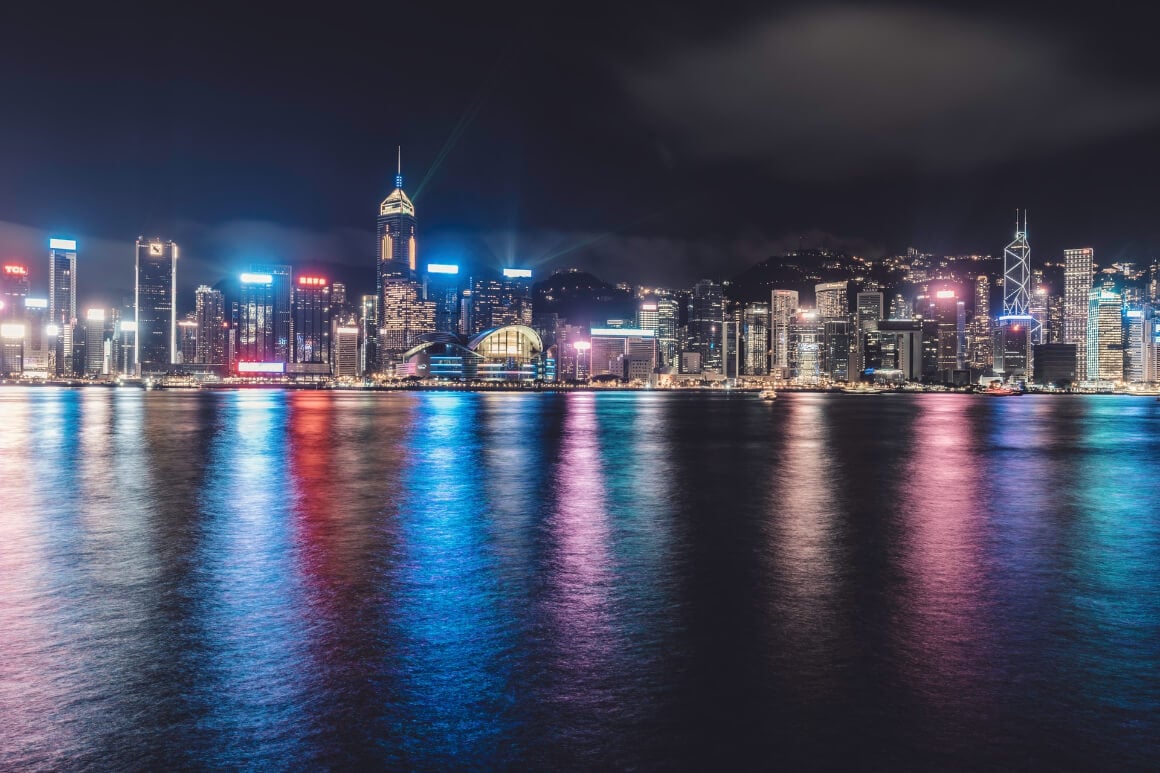 The weekenders are however something else, you can knock off in the Temple Street night markets and fill up on a huge plate of street bar-bq before taking a stroll along the neon-lit Admiralty district. There are some great rooftop bars adorning those skyscrapers we mentioned but for me, the most interesting bars are located near the mid-levels escalator.
If Goa is India-lite then Hong Kong is most definitely China-lite and with its visa-on-arrival policy the city-state makes a great introduction to China for anybody with a couple of days on their hands. The only real downside to HK is cost, accommodation can easily spiral but with a thriving backpacker scene, there are a lot of great hostels in Hong Kong to pick from.
Lisbon – Portugals Hipster Hub
Ahhh, Lisbon… everyone's been eyeing it up these days, and for a damn good reason it seems.
The sunny capital of Portugal is considered to have one of the most vibrant scenes in all of Europe, and, much like Berlin (at a significantly smaller scale, obviously), people from all over have been flocking to set base here and try to understand what the heck is going on.
Sure, the weather is nice, the people are great, and the food is yummybumbum… But the nightlife is also fucking fantastic. The booze is cheap, the drugs are tasty and plentiful, and the city will surely keep you entertained after dark!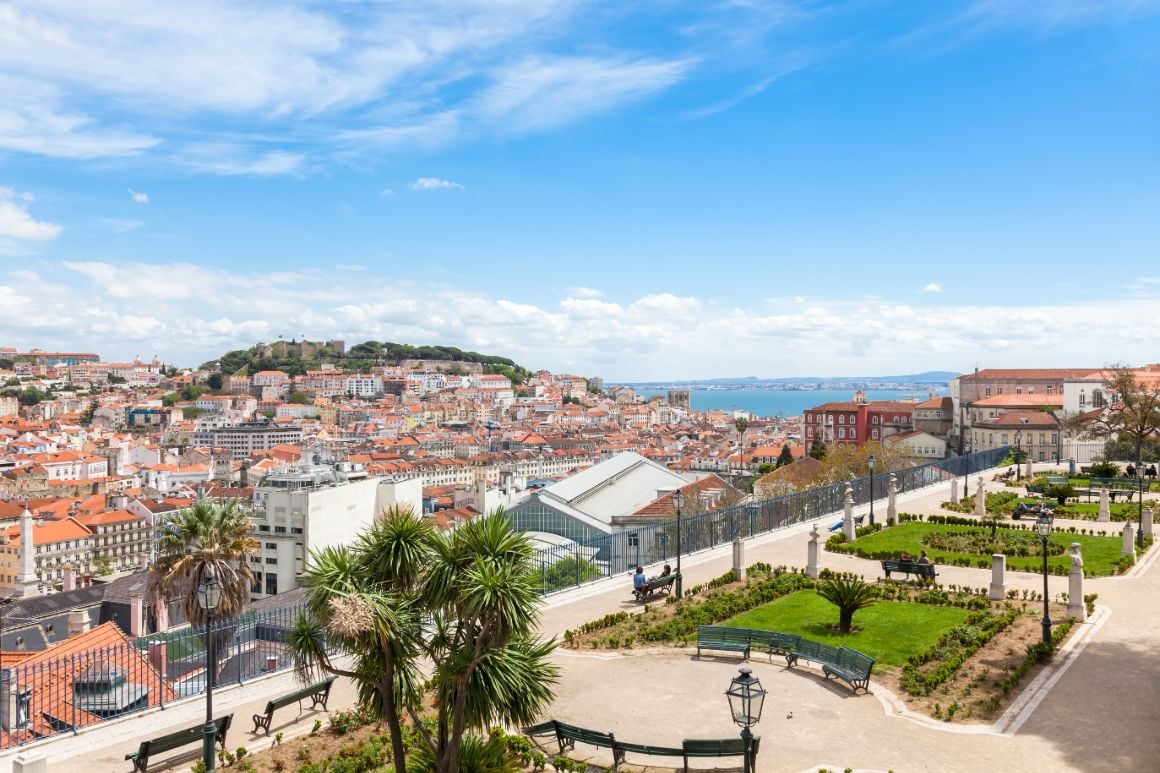 When browsing around, you might be recommended a night out in Bairro Alto/Cais do Sodré, and while there are certainly a few spots worth checking there, it's not really where Lisbon's true magic lies. Instead, head over to Crew Hassan or Desterro, a couple of the city's cultural associations turned bar/club for a grittier and more one-of-a-kind experience. It's one of the cheaper and more happening places to stay in Lisbon for sure.
Whenever your body is ready, and if that's your thing, you can head to one of the proper clubs ?? afterwards!
Lux is one of the most famous places to go clubbing, but also has a notorious reputation to charge 300€ at the door if they don't vibe with you (assholes, right?). Ministerium Club is a solid option and Nada Temple usually has parties running until 12pm. Keep an eye open for more underground parties organised by collectives like ELA (East Lisbon Afters).
Bristol – The Alternative Side of the UK
The Somerset city of Bristol in England's Southwest (the mild, mild west) is the UK's centre of hipster and alternative culture. The home of Banksy, trip-hop and arguably drum n bass, it has a diverse population and is a proper melting pot for the best of British culture. A wild weekend in Bristol is something you won't forget in a hurry!
Many of the city's buildings are adorned with gorgeous street art and there is an excellent culinary scene that samples succulent flavours from all across the world.
Bristol's bohemian clientele have curated some quirky bars that serve sweet somerset cider set to a soundtrack that takes in reggae, chill trance and of course d n b. The club scene is colossal brilliant, there are raves every single weekend and the UK's best psychedelic party, Tribe of Frog, takes place every few months in a former church (now the Lakota Club).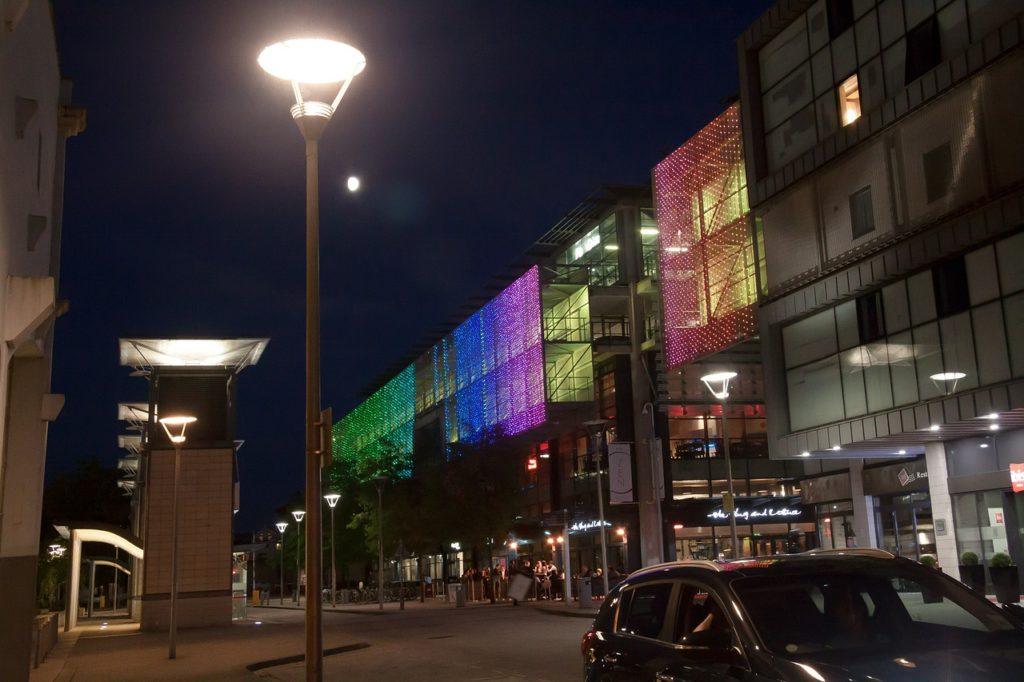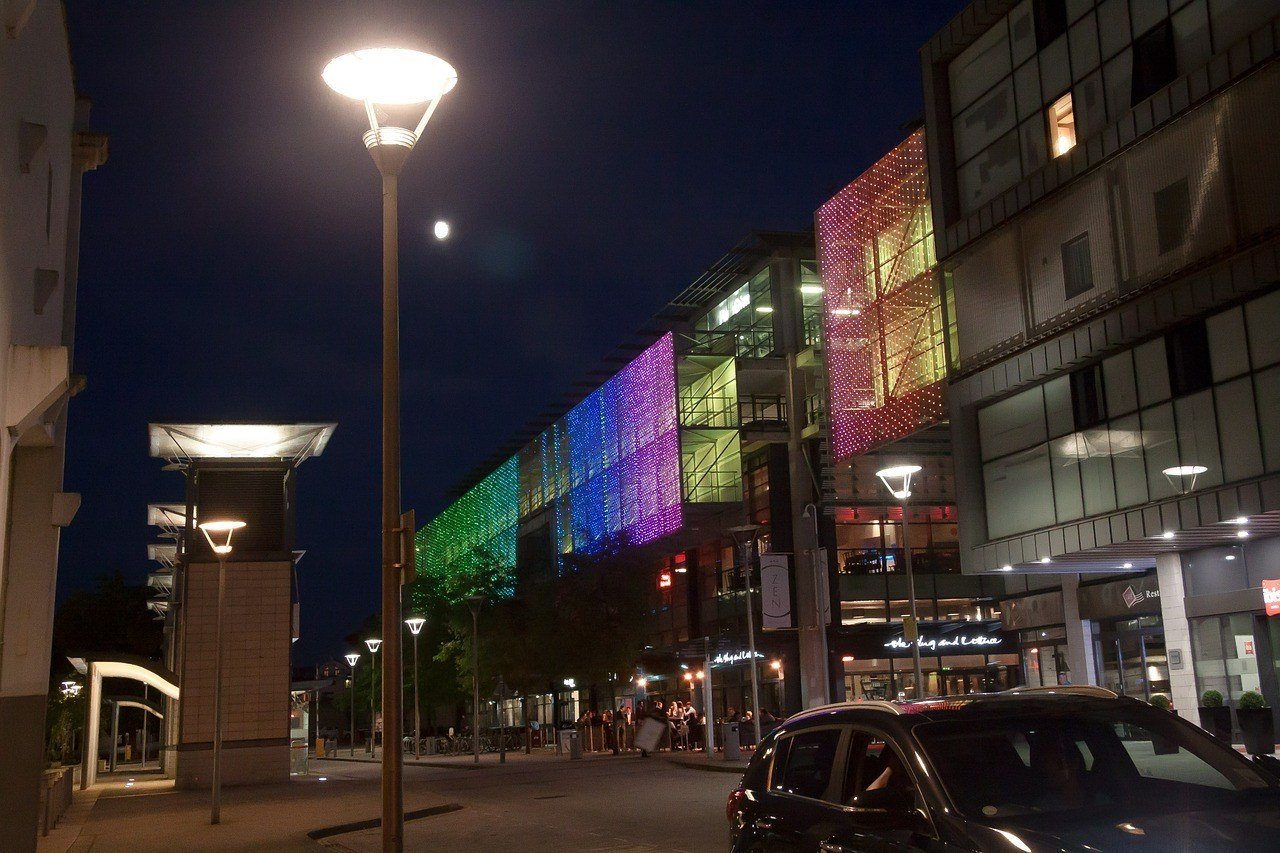 Whilst London gets all the headlines, for a true taste of Britain's fresh, exciting, alternative culture head to Bristol. To get near to the action, stay at Bristols best hostel, the happening Full Moon Backpackers which attracts an awesome crowd and has 3 bars in its grounds! Be warned though, gentrification is spreading through Bristol like Japanese Knotweed and as such, its not certain how much longer the city can hold on to its alt-edge.
Final Thoughts On The Worlds Best Nightlife
Well, that little lot should hopefully keep ya grooving all night long. Of course, there are loads of other great party and nightlife destinations out there but we can't fit them all. But, whatever your idea of a good night out entails, I am sure we've served up a juicy little something for ya.
Oh and if you found this run-down on sun-downs to be helpful, amusing or outright scandalous then do let us know by leaving a comment below.
---
Find out how YOU can support the site.
We're a big site with a big team and this job isn't always easy. But we do it because we love it – we love providing epic and free content. We love the knowledge that our content keeps you adventuring. We don't ask for money, but if you'd like to find out how you can help the site in more organic ways, click the button below.
Thank you for your support 🙂
And for transparency's sake, please know that some of the links in our content are affiliate links. That means that if you book your accommodation, buy your gear, or sort your insurance through our link, we earn a small commission (at no extra cost to you). That said, we only link to the gear we trust and never recommend services we don't believe are up to scratch. Again, thank you!