With arguably the world's most epic skyline, Hong Kong can feel larger than life. It is one of the most energetic cities on the planet, and it a truly unique clash between East and West.
But unlike some of its Asia-sibling-cities… Hong Kong is not cheap. Considered by many to have the most expensive property prices on the planet, accommodation in Hong Kong can be very expensive. Which is exactly why we made this Insider Travel Guide to the Best Hostels in Hong Kong!
If you want to travel Hong Kong on a budget, you have to save money every chance you get. And the best chance you can get is by staying in hostels.
Fortunately, over the past 5 years, Hong Kong's hostel scene has gone from 'ok' to 'awesome!'. As budget travel has become increasingly popular, Hong Kong's entrepreneurs have answered by building hostels all over the city for travelers on all types of budgets.
With the help of this guide to the best hostels in Hong Kong, you'll be able to easily find a hostel that best suits your travel style so you can get back to exploring (and eating in) this one of a kind Asian metropolis.
For more inspiration, check out our neighborhood guide for Where to Stay in Hong Kong!
Quick Answer: The Best Hostels in Hong Kong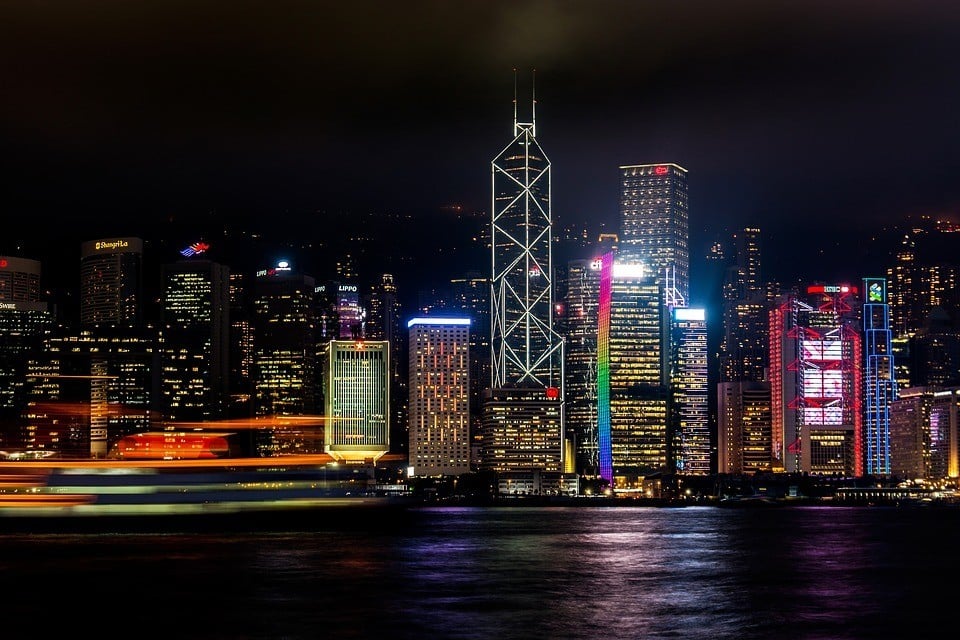 What to look for with the top Hostels in Hong Kong (and extra ways to save some cash!)
As mentioned, Hong Kong is not cheap and if you're planning a backpacking trip through China, this is where you could spend a good chunk of your budget.
But that doesn't mean you have to spend a ton of money…
There are a ton of travel hacks, and the best way to reduce the cost of traveling to Hong Kong is by booking at a hostel. They are affordable, offer great value, and can put you in a position to meet other like-minded travelers.
When looking for your Hong Kong hostel, a few things to consider are…
What's your travel style? A solo traveler wanting to party is going to have a very different agenda than a couple looking for some peace and quiet. Make sure to keep in mind your travel style so you can book a hostel that perfectly fits that style.
What's your budget? As mentioned, 5 years ago Hong Kong's hostel scene was rough. Now? It's great. This is because budget travel has grown increasingly popular in Hong Kong and more hostels have opened up to embrace the new wave of travelers. This means that with different types of hostels come different costs of hostels. But one thing to keep in mind, that while it might be tempting to book the cheapest hostel possible, you need to keep an eye out for freebies.
Freebies! Our favorite travel hack at The Broke Backpacker is finding hostels that offer tons of freebies. What sort of freebies? Whether a free towel, a free tour, free Wifi or our favorite (and #70 on this list) free breakfast! Keep in mind that the cheapest hostels don't typically offer free stuff, so by spending a couple extra bucks, the hostel freebies will easily negate the extra cost of more expensive hostels which means you can save more and travel in style.
Things DO go missing sometimes…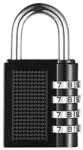 Psst! Heading to a hostel? Don't forget to pack a padlock! It's well worth having one so you can secure your locker and protect your stuff!
The 20 Best Hostels in Hong Kong
Hong Kong has a great selection of hostels to meet different needs and requirements. Check out the best hostel in Hong Kong for couples for a memorable stay with your significant other or check-in to the best cheap hostel in Hong Kong to save a few extra bucks.
Make new friends at the best hostel for solo travellers in Hong Kong, and keep up with deadlines at the best Hong Kong hostel for digital nomads. There's a hostel to suit every backpacker in Hong Kong.
Overall Best Hostel in Hong Kong – YHA Mei Ho House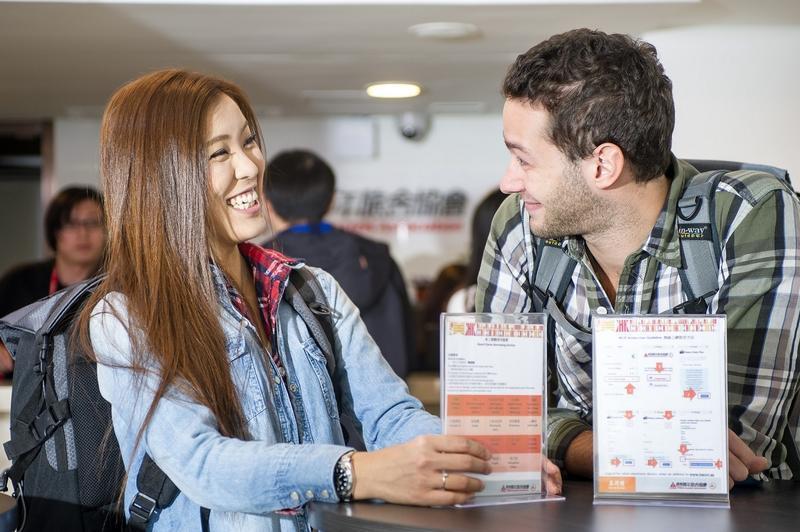 $$$
Free Breakfast
Restaurant-Café
Laundry Facilities
Our pick for the overall best hostel in Hong Kong in 2020, YHA Mei Ho House is a laid-back pad with great facilities, and in the crazy neighbourhood of Sham Shui Po. Breakfast is free and you can grab a bite to eat at other times from the onsite café. There are also basic cooking facilities that you can use—you certainly won't need to go hungry here! There's a social area with games where you can bond with your fellow travellers. Other perks at this top hostel in Hong Kong include an elevator, housekeeping services, laundry facilities, key card access, cable TV, and hairdryers.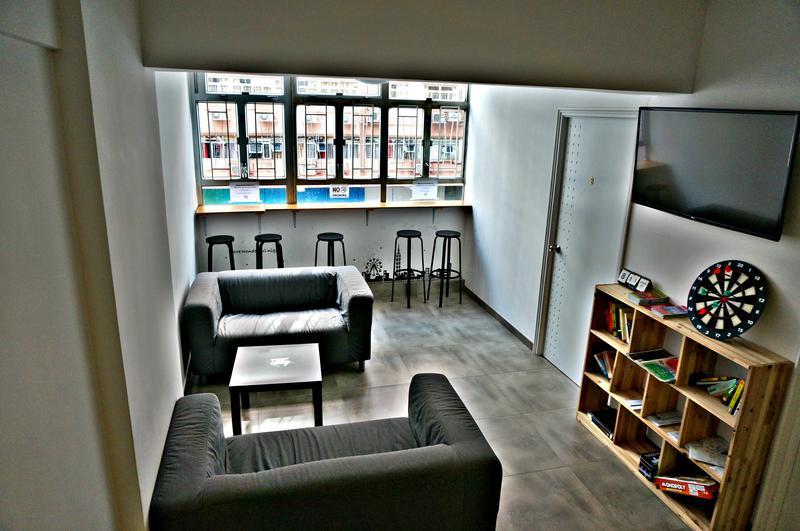 $$
Laundry Facilities
Book Exchange
Tour Desk
The centrally located Rainbow Lodge Hong Kong @ HP is our pick for the best hostel for solo travellers in Hong Kong. The vibe is sociable and the friendly staff members arrange regular events to help you meet new people and explore Hong Kong. Mingle in the lounge, complete with a TV and Wi-Fi, and have fun with the Wii, foosball, and board games. Other perks at this recommended hostel in Hong Kong include laundry facilities, a tour desk, luggage storage, and basic cooking equipment.
$
Lockers
Tour Desk
Currency Exchange
Day and Night Hostel is the best cheap hostel in Hong Kong for budget travellers. There are private en-suite rooms for one, two, three, and four, as well as six-bed dorms. Recently renovated, this Hong Kong backpackers hostel is clean and modern. All guests have a locker and the reception is staffed around the clock. Luggage storage is available and there's an onsite mini market. WI-Fi is fast and free and printing / faxing etc. is available.
$
Café
Laundry Facilities
Book Exchange
Set up by backpackers, Traveller's Pack Hostel does everything that a top-notch Hong Kong backpackers hostel should do. The staff members are helpful and friendly, always ready to offer tips and tricks to make the most of your stay in Hong Kong, and there are regular organised events. Go hiking and partying with new pals and then come back and chill in the cosy common room or on the terrace. Freebies include Wi-Fi, tea and coffee, and city maps. Laundry facilities, luggage storage, an onsite café, an elevator, and basic self-catering equipment make life on the road a bit sweeter too.
Best Cheap Hostel in Hong Kong #3 – Campus Hong Kong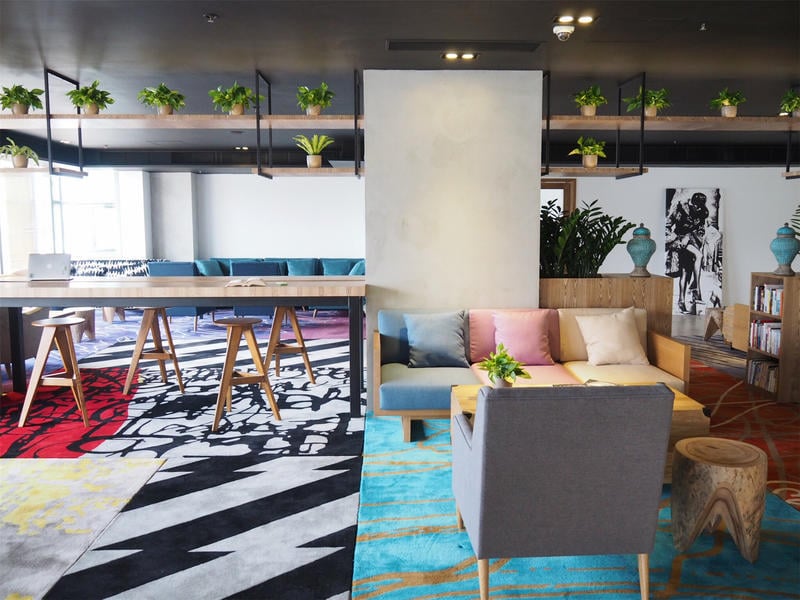 $
Restaurant
Swimming Pool
Laundry Facilities
A peaceful and pleasant Hong Kong youth hostel, Campus Hong Kong can be found in Tsuen Wan, close to the sea and other top attractions in Hong Kong. The comfortable, clean, and stylish single-sex dorms sleep four. With work desks, dining tables, and refrigerators, the spacious rooms are more like mini studios than a hostel dorm. There's an onsite restaurant and a large common area with comfy chairs and a TV, and you can relax around the inviting swimming pool and get active in the gym.
$$
Luggage Storage
Elevator
Child-Friendly
Homy Inn North Point is our choice for the best hostel in Hong Kong for couples, and one of the best places to stay in Hong Kong for backpackers. The comfy and clean double rooms have a private bathroom with free toiletries, and all rooms have a TV, free Wi-Fi, and air conditioning. The rooms are basic but cosy, creating an ideal nest for you and your lover. There's ample under-bed storage too. If you want to mingle with others, there's a colourful common room with tea and coffee making facilities.
Best Hostel for Digital Nomads in Hong Kong – Mojo Nomad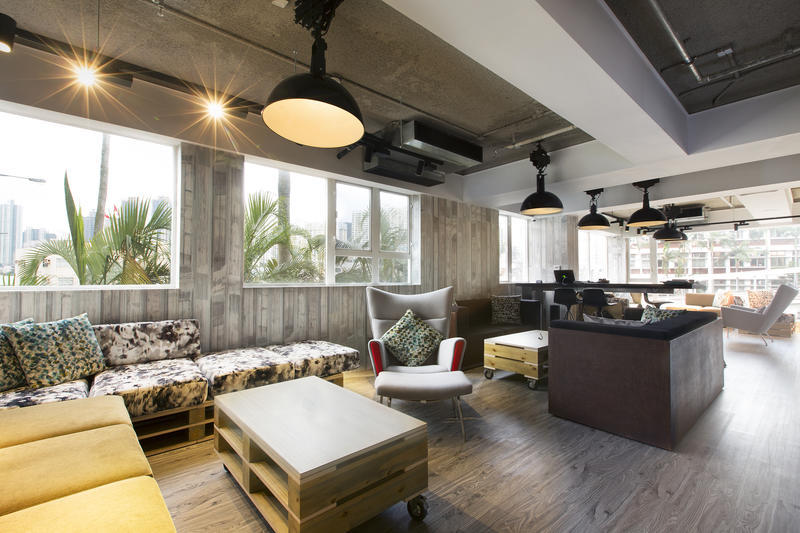 $$
Bar-Café
Laundry Facilities
Key Card Access
Mojo Nomad could be the coolest hostel in Hong Kong, with a creative vibe and a sense of freedom. There are mixed and female-only dorms and private rooms in various sizes. Travelling in a large group? Book the huge 14-bed family room! All rooms and dorms have their own bathrooms and large windows provide awesome views. There are heaps of funky common spaces, including a colourful bar/café, a movie room, a reading corner, a kitchen, and a workspace. The free Wi-Fi, free-to-use computers, and desks make this the best hostel for digital nomads in Hong Kong.
Best Hostel with a Private Room in Hong Kong – Hop Inn on Mody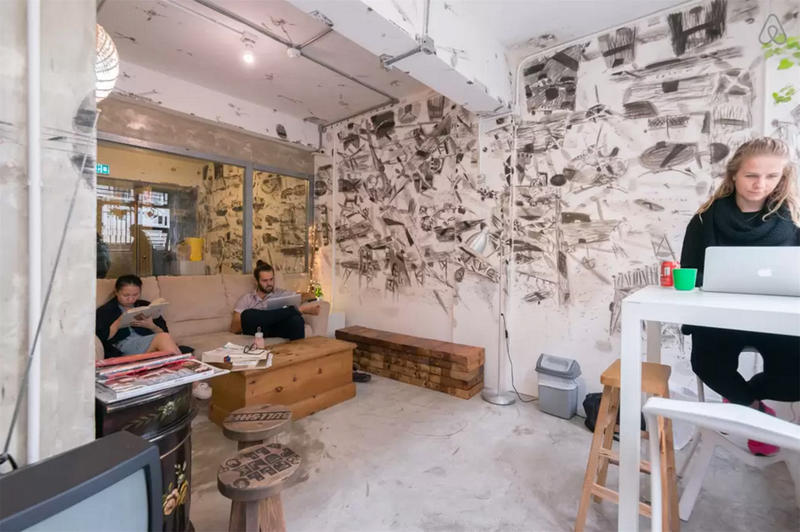 $$
Housekeeping
Lockers
Luggage Storage
Hop Inn on Mody has a variety of private rooms and dorms, some for just ladies. The rich artwork and interesting cultural and retro touches make it the coolest hostel in Hong Kong for creative souls. Funky and comfortable, the hostel has cool common areas where you can mingle, chill or work. There are basic cooking facilities (think microwave, fridge, and kettle) and WI-Fi is free. The elevator saves you from having to lug heavy bags up the stairs. But, if this isn't quite what you're looking for and you want more privacy, check out these awesome Airbnb's in Hong Kong which might be better suited for you.
The BEST Travel Backpack?!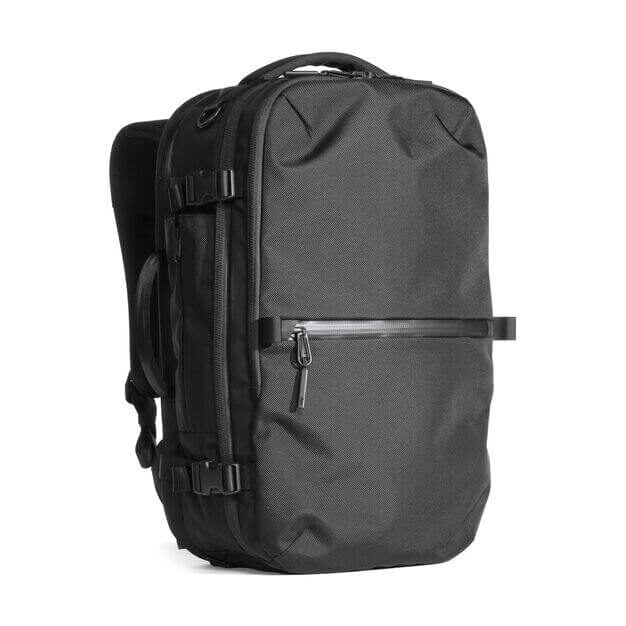 Pssssst! Not picked the perfect travel backpack yet? The Broke Backpacker team has tried out over thirty backpacks this year! Our favourite travel backpack is the Aer Travel Pack 2.
View on AER
More of the Best Hostels in Hong Kong
If you need even more inspiration, here are 15 more of the best hostels in Hong Kong for a great stay.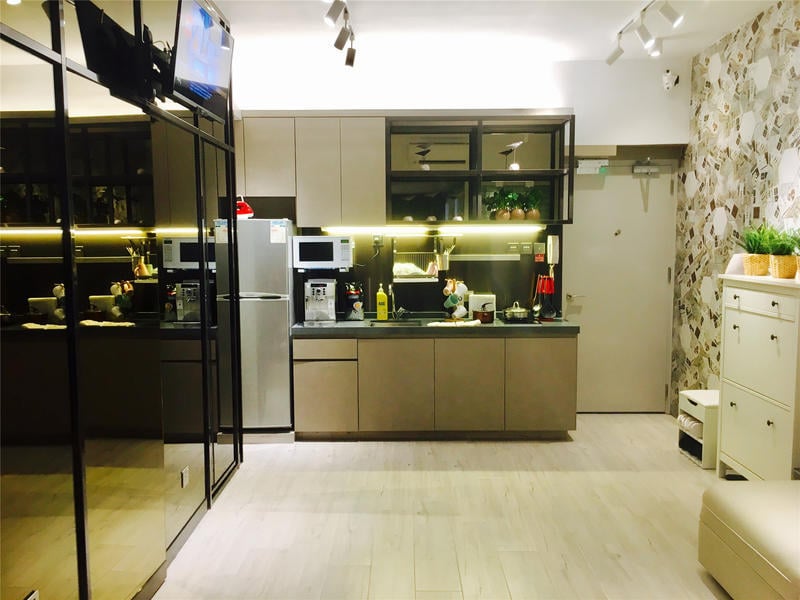 $$$
Cafe
Lockers
24-Hour Reception
L'étoile de Mer is a top hostel in Hong Kong for travellers who like their privacy when they sleep. All beds are capsule style, letting you seclude yourself away from the rest of the world at bedtime. Comfortable and stylish, all pods have a light and power outlet. There are mixed and female-only dorms. While you'll find a comfy common area and a small kitchen, this boutique hostel wins out when it comes to the extras—everyone gets a pair of PJs, slippers, and all the toiletries they could need, and there's a hairdryer, facial steamer, hair straighteners, and curling tongs so you don't need to skip a beat when it comes to your beauty regime.
$$
Bar
Key Card Access
Tour Desk
A stylish, cool, and hip youth hostel in Hong Kong, The Mahjong can be found in an authentic neighbourhood but still within easy reach of major Hong Kong attractions. It's well connected by Hong Kong's amazing public transport and the local food options are drool-worthy. The pod-style beds have privacy screens, individual power outlets, and reading lights, and everyone has a small safety deposit box. With an outdoor bar and a large indoor lounge, complete with board games and tea and coffee making facilities, it's a top place to meet new people and have a good night's sleep.
$$
Laundry Facilities
Luggage Storage
Housekeeping
Rainbow Lodge Hong Kong is a recommended hostel in Hong Kong. This is one of the best hostels in Tsim Sha Tsui (one of the liveliest and coolest neighborhoods in Hong Kong), it's within walking distance of the Avenue of Stars and Harbour City. Unwind in the lounge with a TV, dart board, foosball, board games, Wii, and free Wi-Fi, and keep up with the essentials thanks to the laundry facilities. At bedtime, drift off to sleep peacefully behind your privacy curtains. All beds in the mixed and ladies-only dorms have a power socket and reading light.
$$
Key Card Access
24-Hour Security
Elevator
Panda's Hostel is a basic but comfortable youth hostel in Hong Kong. There are male- and female-only dorms as well as private rooms for two and four. All rooms are air-conditioned and Wi-Fi is available in all public areas. Safety and security are provided by round-the-clock security and key card access. Although there are few facilities, this is a comfortable base for people who simply want a place to sleep while exploring Hong Kong.
$$
Tour Desk
BBQ
Book Exchange
Hong Kong Inn is especially popular with travellers looking for a long-term backpackers' base in Hong Kong. It has dorms for eight and private en-suite rooms for between one and four people. The well-equipped kitchen helps you to keep costs down and whip up a taste of home, and the lounge is a great place to meet new people and trade travelling tales and tips. Housekeeping services ensure everywhere looks spick and span at this top hostel in Hong Kong.
$$$
Key Card Access
Tour Desk
Luggage Storage
The award-winning Guangdong Guest House is a great base for solo travellers, couples, families, and friends. There are private rooms for between one and four people, each with a private bathroom, air conditioning, free Wi-Fi, and cable TV. There are many places to eat, drink, and shop just a hop skip and a jump from the property. Access to this awesome youth hostel in Hong Kong is by keycard and there is 24-hour security.
Want to save the world?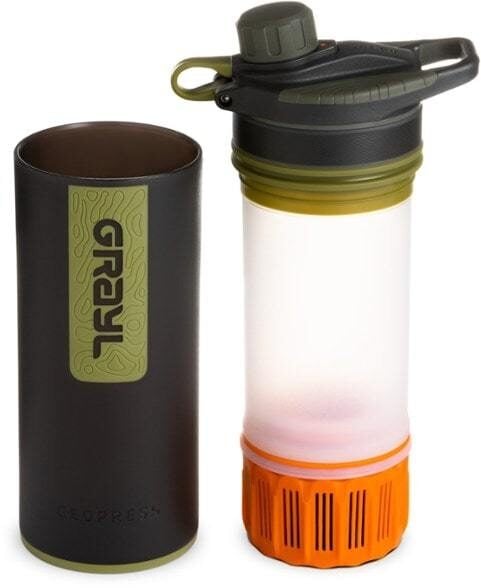 Single-use plastic bottles are a huge threat to Marine Life – Be a part of the solution and travel with a filter water bottle.
The GRAYL GEOPRESS water bottle is the ONLY all-in-one filter water bottle setup you'll need. Whether you need to purify the water from a hostel sink in Kathmandu or a stream trickle in the Andes, the Geopress has got you covered.
Read our full review of the GRAYL GEOPRESS!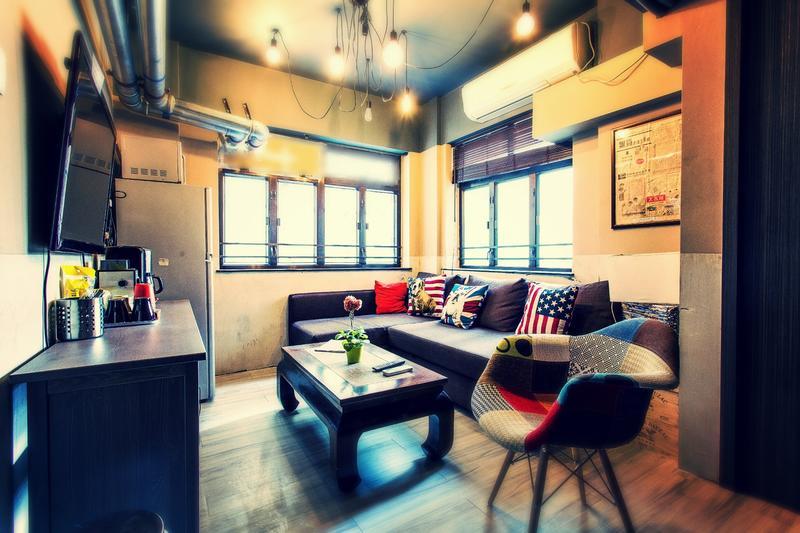 $$
PlayStation
Tour Desk
Luggage Storage
Located close to the China Ferry Terminal, this is one of the best hostel in Tsim Sha Tsui, Urban Pack is a trendy and modern Hong Kong backpackers hostel. One of the best hostels in Hong Kong for 2020's modern global explorers, it has spacious mixed dorms for four and eight. There's a small but well-equipped kitchen and several cosy seating areas where you can watch TV, indulge in a PlayStation session, chat, read, and work. Grab a cold beer from the fridge and unwind after a day out sightseeing in Hong Kong.
$
BBQ
Laundry Facilities
24-Hour Reception
Yesinn @Causeway Bay is right across the road from the stop for the airport bus, meaning that you don't need to hunt down a Hong Kong hostel near the airport to be sure of catching your flight. Common areas include a lounge, kitchen, and roof terrace. Bold colours create a vibrant atmosphere. There are great freebies too, including Wi-Fi, a massage chair, tea and coffee, and the loan of iPads. Budget travellers can check into the 21-bed dorm; all beds have curtains, lights, and power sockets. Definitely one of the best budget hostels in Hong Kong.
$
Café
Luggage Storage
Book Exchange
Hi Inn @ Nathan Road boasts a large choice of dorms (including those for just females) and private rooms to suit all types of traveller. Safe and secure, there's a main door with key card access and each floor can only be accessed by guests staying there. Rooms are bright and airy and there are lots of bold colours and cool artwork. The lounge, communal kitchen, and work area add to the home-from-home feeling at this recommended hostel in Hong Kong.
$$
Tour Desk
Lockers
Laundry Facilities
With various-sized mixed and female-only dorms and private rooms for between one and eight people, the award-winning Check Inn HK is a versatile top hostel in Hong Kong. Close to the metro, the tour desk and organised group activities help you to make the most of your time in Hong Kong. It's easy to meet new friends here too. Musical souls will love the guitar and piano in the comfy common room. From free Wi-Fi and a TV to books and a Play Station, there are heaps of ways to enjoy your downtime.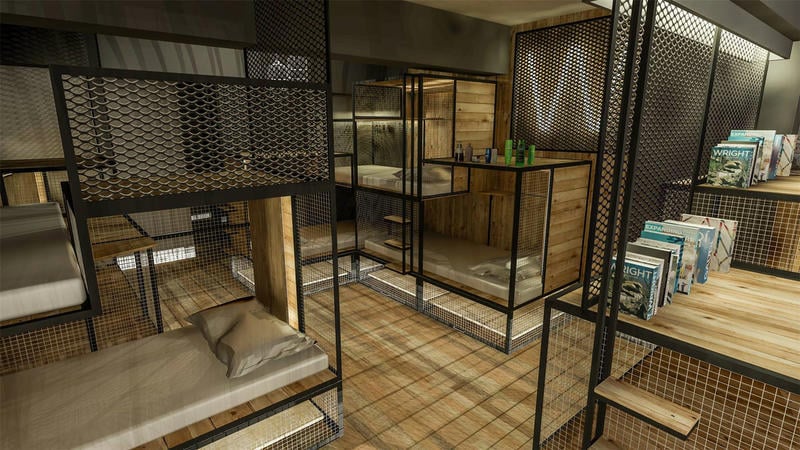 $$
Bike Hire
Games Room
Luggage Storage
A cool and arty youth hostel in Hong Kong, Wontonmeen has a funky ten-bed dorm with an industrial-like vibe and appearance. There are tons of quirky details and you'll find a gallery, mini cinema, and record store in the kitchen / common area. If you want to chill outdoors, there's a patio too. Rent a bike to explore the area and surf the free Wi-Fi to plan your trips.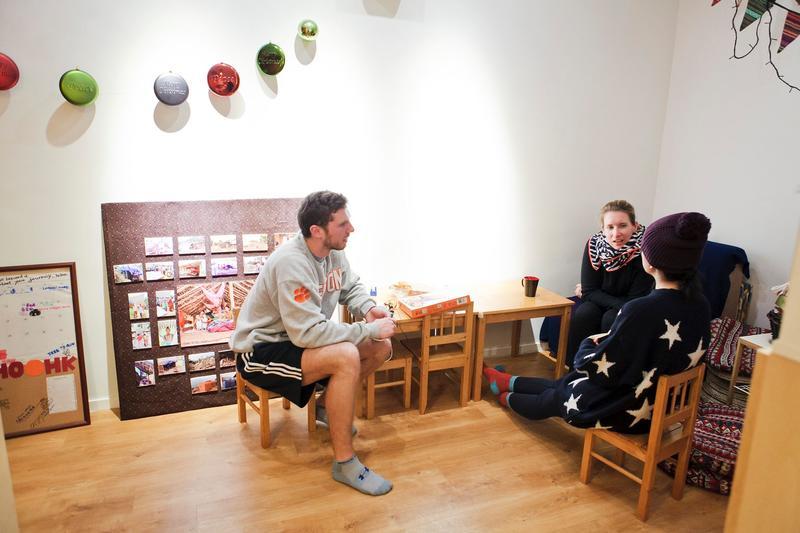 $$
Housekeeping
Luggage Storage
Key Card Access
The small but cute HoHo Hostel is a warm and welcoming Hong Kong backpackers hostel. Managed by backpackers, for backpackers, it has everything for a pleasant and safe stay. Dorms have lockers and plenty of power outlets, and there are both mixed dorms and those for ladies only. There are intimate seating areas where you and your new buddies can hang out. Other bonuses include tea and coffee making facilities, free Wi-Fi, and luggage storage.
What to Pack for your Hong Kong Hostel
Here's some gear our editors take hostelling.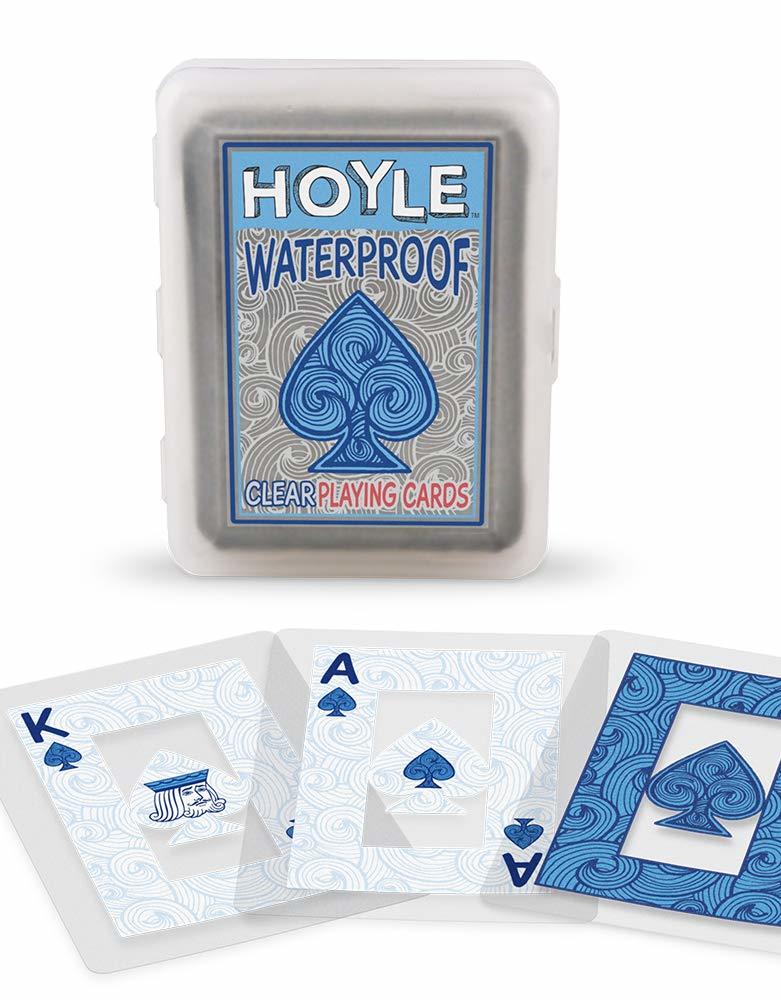 1. Playing Cards: These waterproof cards are essential kit for every backpacker. Play by the pool, beach or at your hostel after a long day with travel buds, without your cards breaking or getting soaked. And once you pull out those cards, the chance that you'll be the hero of the night is pretty high (no promises though).
2. Headphone Splitter: Don't be those awkward people sharing one earbud on the bus, as you show off your in-depth music knowledge to your new friend. A headphone splitter is a great item to bring traveling, it works fantastic on those long bus rides or easy dorm Netflix nights when you want to relax and connect with someone.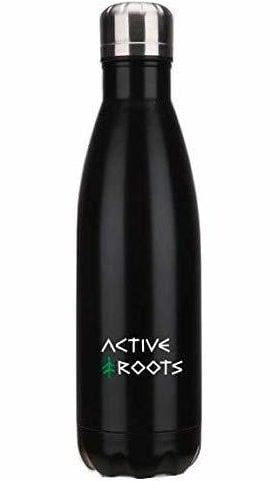 3. Active Roots Water Bottle: Sturdy and durable, the Active Roots water bottle survives the roughest adventures while keeping your drink cold or hot for at least 24 hours. Vacuum-sealed and made from stainless steel, the bottle can fit 25oz, which is plenty to keep you hydrated. Super cool bonus: the bottle isn't just super useful, it helps to reduce the single-use plastic waste – save the planet by filling up your bottle.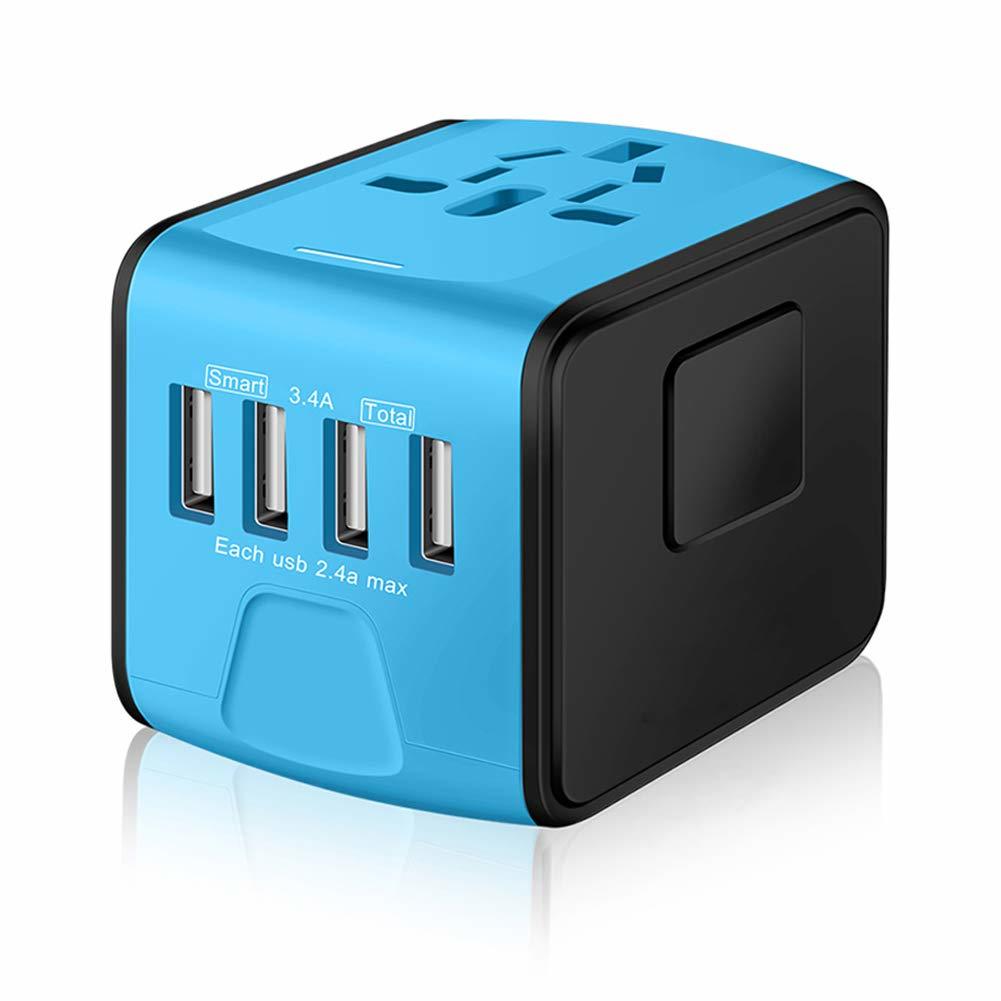 4. Universal Travel Adapter: This universal travel adapter is the best we've found. Covering over 150 countries, you'll always have the right plug charge your phone. You can also charge up to 5 devices simultaneously with the multiple USB ports.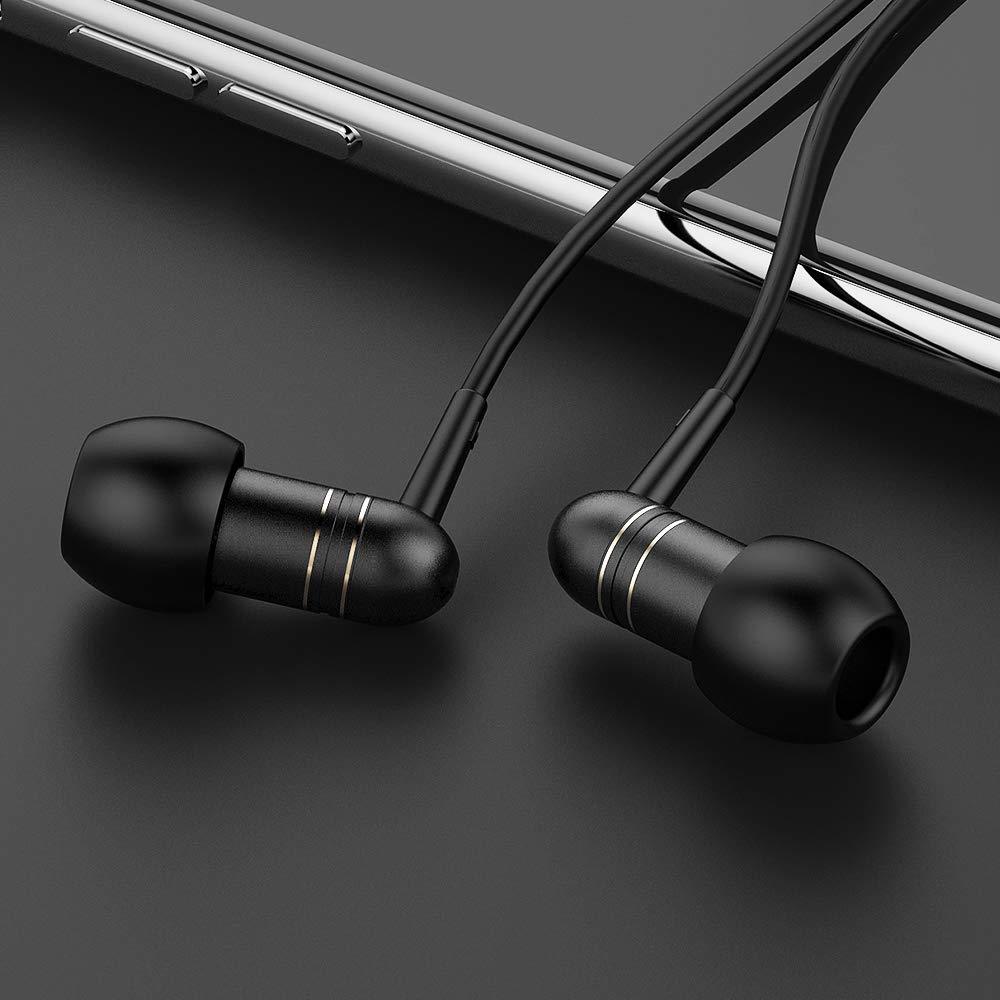 5. Noise-Cancelling Earbuds: These simple earbuds will help you out. Keeping out most of the surrounding sounds, you can either choose to listen to some relaxing music or no sound at all while falling asleep. This can be a life-saver in some unexpected party hostels. Make sure you're well-rested for the next adventures!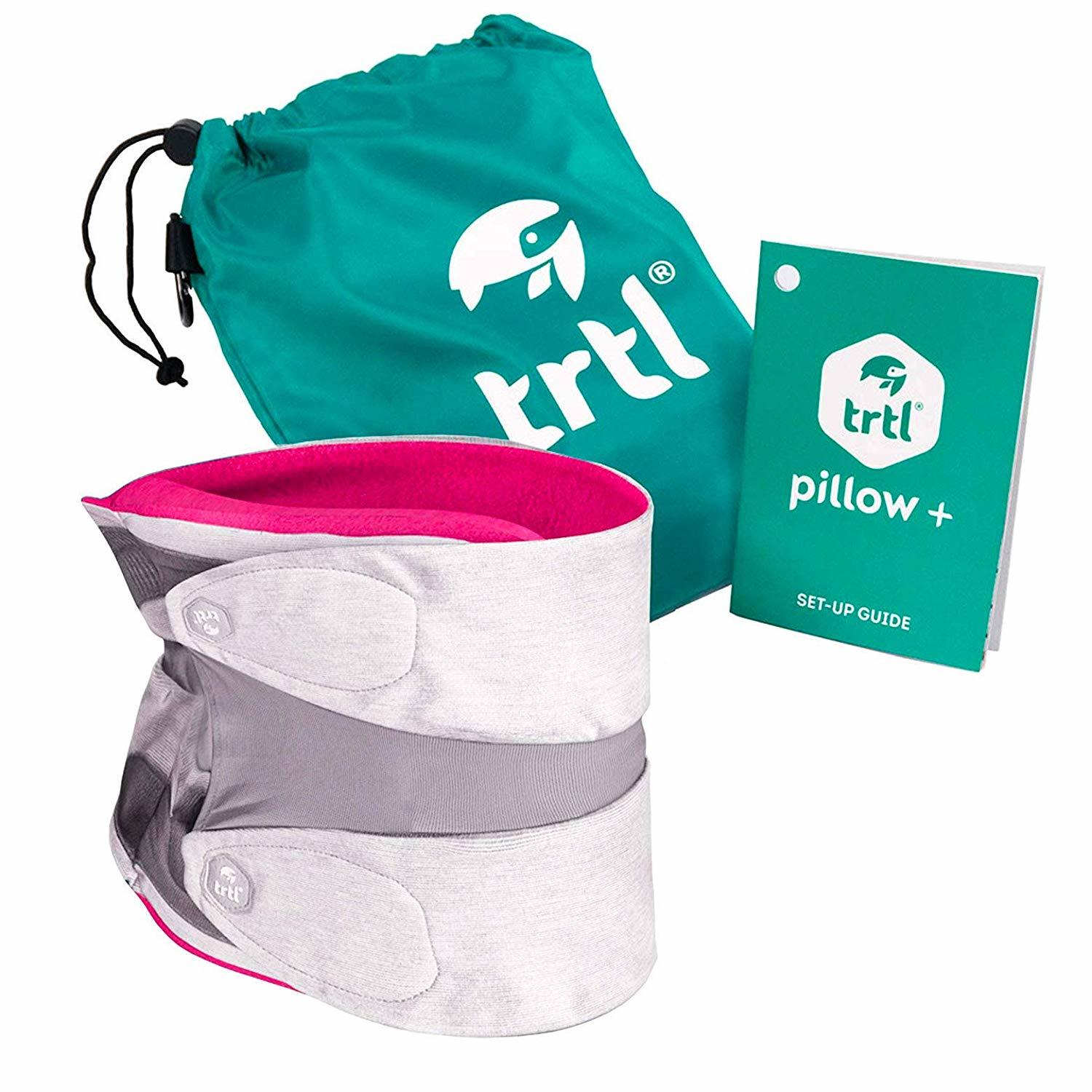 6. TRTL Travel Pillow: Nothing is worse than a sleep-deprived and grumpy backpacker. Do yourself a favour and get some decent rest with this comfortable TRTL travel pillow. The ergonomic design (fancy!) makes it possible to sleep upright, which can be a real struggle with normal neck pillows. Having this cool pillow makes long bus rides or flights way more enjoyable – and who knows, maybe you'll even be looking forward to it next time. If so, leave those guys a good review.
Why you should travel to Hong Kong
Hong Kong is unlike any other city on the planet. You can feel it's energy, and enjoy a culture unique to this part of the world.
And with the help of this guide, you'll know exactly which hostel is best for your trip to Hong Kong.
So which hostel are you going to book? The best hostel in Hong Kong for solo travelers? Or how about the best party hostel in Hong Kong?
Chances are if you are here you can't pick, so let us help you. Book at YHA Mei Ho House. It's interesting location in Sham Shui Po, stellar reviews, and great price make it a no brainer.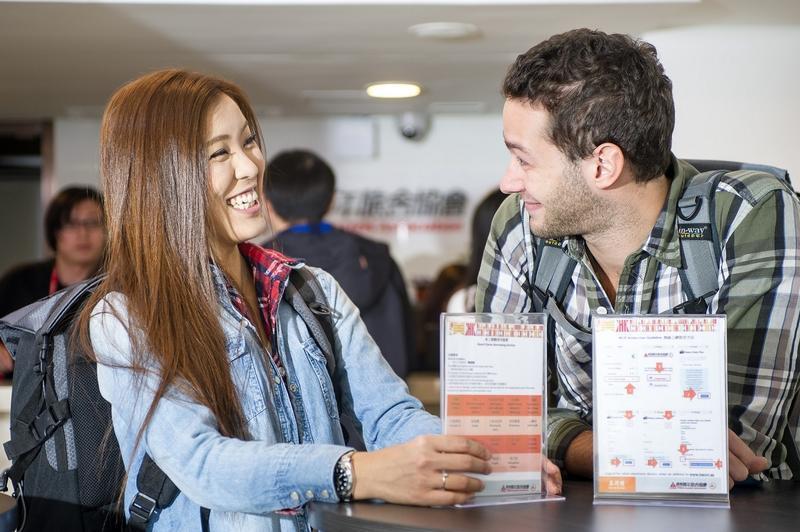 Travel Safety Tips for Hong Kong
And don't forget Travel Insurance! We've put together a roundup of Travel Insurance for backpackers – check it out here, or if you're low on time, get a quote from World Nomads, our favorite travel insurance provider.
Getting an estimate from World Nomads is simple – just click the button or image below, fill out the necessary info, and you're on your way!

More Epic Hostels in Hong Kong and Asia
Hopefully by now you've found the perfect hostel for your upcoming trip to Hong Kong.
Planning an epic trip all across Hong Kong or even Asia itself?
Don't worry – we've got you covered!
For more cool hostel guides around Asia, check out:
Over to you
By now I hope our epic guide to the best hostels in Hong Kong has helped you choose the perfect hostel for your adventure!
If you think we've missed anything or have any further thoughts, hit us up in the comments!
"Find out how YOU can support the site. We work hard to put out the best backpacker resources on the web, for free! It's all about helping out our tribe of awesome backpacker readers [that's you!]. Please visit the link to find out how you can help keep the site going 🙂
For the sake of transparency, some of the links in our content are affiliate links. This means that if you book your accommodation, buy a book or sort your insurance, we earn a small commission at no extra cost to you. I only link to stuff I've actually used and never endorse products or services that are not up to scratch. Thanks for your support.