With one of the world's most impressive cityscapes, miles of mysterious mountains, and stunning beaches, there are plenty of reasons to visit Hong Kong.
Hong Kong has a unique culture and delicious cuisine, including more fine dining restaurants serving authentic dim sum than any other city in Asia. If that sounds too fancy, there are bustling street food stalls around Ladies Market serving up cheap and delicious snacks. 
It's a pulsing city, and there is no other country like it.
This is why when deciding on where to stay in Hong Kong, you'll need to know the facts about each neighborhood to understand which area is best for you. The city is home to a number of districts and neighborhoods and each of them has something special and unique
While Hong Kong Island is certainly more lavish and has more Western influences, you won't find a more authentic and traditional experience than those accommodation options found on the Kowloon peninsula. 
If it's beaches you're after, Hong Kong has several islands that provide peace and quiet. If it's a flying visit, staying near Hong Kong International Airport might be better for you.
If you're unsure of where to stay in Hong Kong, then don't fret, as I have prepared this inside guide to the top 5 Hong Kong neighborhoods. While HK is seen as an expensive city, trust me, there's something for everyone, no matter what your travel style or budget!
Let's take a look.
Looking for a specific place to stay? These are my highest recommendations for the absolute best places to stay in Hong Kong.
Whether you're after spacious rooms or spectacular views, this is one of the best Hong Kong hotels because of its prime location on Hong Kong Island and facilities. Located just around the corner from Victoria Harbour and next to Victoria Park, you won't find a more stunning view than from these rooms. It makes for a refreshing change to many of the city's corporate hotel chains as each room features different thoughtful details.
This spacious studio on Hong Kong Island sleeps two guests and comes with all the comforts of home including a kitchen, a large walk-in shower and free wifi. There's also a tv and personal workspace, the perfect spot for digital nomads to catch up on some work. The studio is ideally situated in the vibrant neighborhood of Soho; the MTR is just a 10-minute walk away, and you'll be surrounded by tons of cafes and top-rated restaurants.
Best Hostel in Hong Kong: Rainbow Lodge
This quirky and friendly hostel is a great base for exploring Hong Kong. It's right in the heart of the city near Kowloon Park in Tsim Sha Tsui, meaning you can reach any part of the city easily. It has all the amenities you'll need during your stay. You'll have access to the WiFi, lockers, and power points by every bed.
Hong Kong is a small country with an enormous urban area that has been closely packed in on top of each other. In some parts of the city, it can feel crowded and claustrophobic, which is why you need to understand the best neighborhoods before you go to have the ultimate time there.
Hong Kong receives millions of visits from tourists every year. While the city is heavily populated with various districts, each with its own claims to fame. And you can still find areas for total seclusion if you know where to look (fortunately, I do).
If you're visiting Hong Kong for the first time, I recommend staying in Tsim Sha Tsui (TST) at the end of the Kowloon peninsula. Here, you'll find numerous outdoor markets selling everything from exotic fruit to souvenirs and jewelry. There's so much to see and do here, plus it has direct transport to practically everywhere in the city.
The Star Ferry pier is located in TST and takes you over to Hong Kong Island within minutes, and the MTR easily connects you to more rural areas. If you've come to Hong Kong with the intention of making the most of the city, staying in TST will be your best bet.
Neon-lit Mong Kok is ideal for anyone backpacking HK on a budget. There are plenty of affordable places to stay and eat here, including some tasty street food options, so you can make the most of Hong Kong without breaking the bank! It's also where you will find the more traditional buildings where residents live, so if you want an authentic experience, this would be your neighborhood.
If nightlife is what you're after and you have a more flexible budget, you can't go wrong with Lan Kwai Fong (LKF). Home to bars and nightclubs, this area in Central, Hong Kong Island attracts a younger population and is a great place to meet other travelers. Being located in downtown Hong Kong, this is a pricier location than TST or Mong Kong.
Generally speaking, you'll find steeper prices on Hong Kong Island than you would in Kowloon.
Wan Chai is also one of the coolest places to stay in Hong Kong. It's the oldest district on Hong Kong Island but has been transformed into an upbeat area known for its financial hub. It's a trendy area, combining old and modern for a totally unique vibe.
Causeway Bay is known for being one of the world's biggest shopping districts and is also the best place to stay for families because it's also near to Victoria Park, a great place to spend with kids.
The area boasts a number of activities alongside its abundance of stores, so you'll never get bored. It's also where some of the best hotels in Hong Kong are located.
Still not sure where to stay? Read on for a more detailed breakdown of these areas, and the top things to do in each!
Hong Kong is well-connected by public transport, including the MTR and ferry services. That means no matter where you stay, you'll still be able to experience everything you want to see on your Hong Kong itinerary.
That being said, it does make it easier when you know you're staying in the right neighborhood. Here are my top 5 neighborhoods in Hong Kong.
1. Tsim Sha Tsui – Where to Stay in Hong Kong for First-Timers
As one of Hong Kong's most central districts, it's little wonder Tsim Sha Tsui receives so many visitors. From exploring cafes and markets to visiting the iconic ferry pier, there's so much to see here.
The skyline view from Tsim Sha Tsui is one of the most impressive in the city. You'll also see all the way from the bright lights of the skyscrapers to the mountain of Victoria Peak in the distance, which is one of the best hikes in Hong Kong.
Staying in Tsim Sha Tsui, or TST, as the locals call it, easily connects you to everywhere in Hong Kong because of its central location. Because it lies on the Kowloon side of the city, you also can find cheap hotels and budget places to stay, which you wouldn't normally find on the Island.
Best Hotel in Tsim Sha Tsui: Hotel Hart
This modern and luxury hotel in Tsim Sha Tsui has stylish and comfortable rooms with free Wifi throughout. The hotel has a roof terrace with stunning city views, so you can watch the city light up at night. You'll also be conveniently located just a 2-minute walk from East Tsim Sha Tsui MTR Station.
Hop Inn on Mody is a gorgeous hostel in Hong Kong. This top-rated and primely located hostel is perfect for anyone looking for somewhere that is very chill and cozy for a good night's rest.
Party seekers might want to look elsewhere though, as this is the best place to stay in Hong Kong for those who want to rest and relax.
Best Airbnb in Tsim Sha Tsui: Modern Studio with Stunning Views
This Airbnb is stylish, modern, and has everything you need for a comfortable stay in Hong Kong. The studio sleeps up to four guests and is located close to Harbour City Mall, within walking distance of the MTR station and Kowloon Park. There's no kitchen on the property, but there's a fridge to store your street food and plenty of restaurants just downstairs.
Best Things to See and Do in Tsim Sha Tsui:
Those keen to escape city life can take a walk in sprawling Kowloon Park, home to greenery, plants and birdlife.
The Avenue of Stars walkway beside Victoria Harbor is famed for its static telescopes allowing you to admire the cities skyline. You'll find celebrity handprints and movie memorabilia all along the walkway.
Board a passenger boat at the Star Ferry Pier and admire the view of the harbour from the water!
Enjoy a junk boat cruise around Victoria Harbour at night.
Don't miss the K11 Art Gallery and shopping center, which displays exhibitions all throughout the year.
Shop until you drop at Harbour City Mall.
Watch a show at the Hong Kong Cultural Centre, or simply admire it from the outside!
Head to Tsim Sha Tsui waterfront at 8pm for the Symphony of Lights show every day.
Visit the stunning Kowloon Mosque.
2. Mong Kok – Where to Stay in Hong Kong on a Budget
This labyrinth-like neighborhood in Hong Kong is home to many of the most authentic and cheapest places to stay, and eat! It's ideal for anyone on a budget, as it means you'll still get to experience the real Hong Kong without draining your wallet.
The neighborhood of Mong Kok, and nearby Yau Ma Tei, are more residential neighborhoods where many of the locals live, so you'll be staying in the heart of traditional Hong Kong rather than the glamourous luxury hotel districts on Hong Kong Island.
Mong Kok is a busy district. A couple of cool night markets have made the area an attractive place to be even when the sun goes down. Sure, the pace never really slows down but it wouldn't be Hong Kong if it did!
Best Hotel in Mong Kok: Cordis
While luxury hotels are normally found on the island, Cordis is a Kowloon-based luxury hotel that pulls out all the stops with panoramic views of the city, enormous comfy beds, and luxury dressing gowns. It's a nice retreat from the bustling streets below, but you'll never be too far from all the action.
This double-room comes with Wifi, a tv, and coffee making facilities. It's in a convenient location close to the MTR, so guests can easily get around and explore all the top places to visit in Hong Kong. It's ideal for couples or solo travelers visiting Hong Kong who are after the comforts of home and looking to get to know other travelers.
Best Hostel in Mong Kok: Yesinn@YMT
Located right on active Nathan Road in Yau Ma Tei, this Hong Kong hostel is in a great location to explore the city from. It's 3 minutes from the MTR, and within walking distance from the best cafes and bars in the area.
This hostel takes security very seriously, making it ideal for solo travelers in Hong Kong. There's a communal kitchen and plenty of shared spaces, so you can get to know some like-minded people.
Best Things to See and Do in Mong Kok:
Whatever local delicacy you want to try, you'll find it at Temple Street Night Market in Yau Ma Tei.
Yuen ('Sneaker') Street, nicknamed after the Adidas and Nike shops popping up all over it, draws in shoe-fanatics from far and wide.
The Ladies Market is full of local souvenirs, crafts and handmade clothing. It's a great way to barter for your holiday souvenirs whilst supporting the livelihoods of the women who make the goods.
Treat yourself to some cheap street food as you wander through this vibrant area.
Check out the neon-lights at night, Nathan Road is the best place for it.
Get yourself some cheap tech at the Computer Centre.
Visit the Wong Tai Sin Temple and Chi Lin Nunnery and walk the stunning temple gardens.
Head up to the Kowloon Walled City to see what life in Hong Kong used to be like.
3. Lan Kwai Fong – Where to Stay for Nightlife
Hong Kong is a city that never sleeps, and LKF in Hong Kong's Central district is no exception. This area of Hong Kong home to some of Asia's best and busiest clubs and bars. It's also full of restaurants and street vendors, which are bustling no matter what time of day.
Up the hill towards Hollywood Road, you'll also find Hong Kong's up-and-coming art district that sprawls into Sheung Wan. You'll find the best luxury hotels in this area and staying in or near LKF will not come cheap, but it does have incredible views of the cityscape that makes Hong Kong so famous.
Whether you want a loud and bright night out fancy sipping whisky in an underground speakeasy, you'll find a place to do it here.
Best Hotel in Lan Kwai Fong: Shama Central
The bright features of these central Hong Kong apartments are perfect for independent travelers who love to come and go as they please. If you're traveling as a group, the hotel also offers stylish family suites.
Amenities include free wifi and A/C, and all rooms come with private bathrooms. There are plenty of restaurants and cafes around, however, the accommodation is self-catered.
This spacious studio in Hong Kong sleeps two guests and comes with all the comforts of home including a kitchen, a large walk-in shower and free wifi. There's also a tv and personal workspace, the perfect spot for digital nomads to catch up on some work. The studio is ideally situated in the vibrant neighborhood of Soho; the MTR is just a 10-minute walk away, and you'll be surrounded by tons of cafes and top-rated restaurants.
Technically there are no hostels in LKF, but The Sheung Wan (previously the Mojo Nomad Central) is only a 5-minute walk away. The hostel has an on-site gym, co-working space, and is attached to a Mexican restaurant, so you're guaranteed an awesome stay.
Whether you want a nice private room to yourself or a more affordable dorm room to share, The Sheung Wan is easily one of the coolest hostels in all of Hong Kong!
Best Things to See and Do in LKF:
Drink, dine and party at Dragon I, a favorite Hong Kong club since 1967. Even Pharrell Williams has been!
Experience higher-end socialising at Cé La Vi where you'll find an exclusive restaurant, club lounge, and roof bar. If you're visiting Hong Kong on the weekend, this place will be buzzing!
LKF Beer and Music Festival (July only) is when the whole area comes to life, with booths of music and entertainment taking to the streets.
Check out the street art along Hollywood Road and in Sheung Wan.
Hike up to Victoria Peak and marvel at the impressive views of Kowloon.
Enjoy five storeys of eclectic art from Asia, Europe and America at Opera Gallery.
The quirky, red brick Fringe Club would be at as at home in the streets of London as in Hong Kong and is home to art exhibitions and free facilities for local artists
Visit the free zoo in Hong Kong Park.
4. Wan Chai – Coolest Place to Stay in Hong Kong
The quirky district of Wan Chai was once run-down, but today it's one of the most interesting and vibrant districts in central Hong Kong. Known for arts and shabby-chic style, as well as the hub of HK's financial offices, it offers lower prices (well, compared to Causeway Bay and Central) and is subsequently popular with ex-pats.
In typical Hong Kong style, you'll find colonial buildings in the shadow of high-rise offices, making it a cocktail of old and new. It's also known for its specialty coffees, so make sure to sample a few! Even if you don't stay here, visiting Wan Chai should be on your bucket list!
This is one of the best luxury hotels in Wan Chai and has everything you need for a comfortable stay. From a comfy double bed to speedy WiFi and laundry facilities, what more could you want? Wan Chai MTR station is a 4-minute walk away if you want to travel further afield, but I have a feeling you'll love getting lost in the quirky area surrounding this hotel.
Check Inn HK is the highest rated hostel in Wan Chai, and has a great location for anyone looking to explore this side of the island! The hostel has tons of amenities including free irons, wi-fi ,and adapters.
They also organize weekly events like dim sum gatherings and hiking groups, so you can make the best of what's on offer in Hong Kong.
Best Airbnb in Wan Chai: Apartment with Views of Victoria Harbour
This apartment sleeps four guests in two double bedrooms, and has a full kitchen and bathroom. It's bright and spacious and offers views over Victoria Harbour. Amenities include wifi and a washing machine, and the building benefits from 24-hour security. The Airbnb is within walking distance from temples, bars, restaurants and museums, so you'll never run short of things to do no matter how long you stay. Honestly, it has so many perks that I would consider it one of the best Airbnbs in Hong Kong.
Things to See and Do in Wan Chai:
Pak Tai Temple is coolest temples in Hong Kong. It's the biggest temple around and is said to have spiritual healing powers.
Put on your hiking boots and walk the Wan Chai Heritage trail. You'll pass some incredible stops including the Hong Kong House of Stories, a community project that teaches visitors about the area.
Ophelia – the peacock-themed bar (yes, really) – is the epitome of cool with cocktails, tapas, and quality furnishings.
If you have the guts, pass by Hong Kong's scariest building: Nam Koo Terrace. It's allegedly sent locals running back out into the streets due to haunts from its terrible past.
Visit Bowrington Road Cooked Food Center for some of the most authentic food in Hong Kong. Here, visitors can sample noodles, chicken, and all kinds of other Hong Kong favorites.
5. Causeway Bay – Where to Stay in Hong Kong for Families
Causeway Bay is the biggest retail district in Hong Kong. While you could quite literally shop 'til you drop, there are plenty of other hidden gems in this densely populated neighborhood.
It's become a hub for entertainment with gaming and alternative reality ventures keeping young guests on their toes. Many of the visitors are travelers keen to experience the skyscrapers and bright lights – something you should definitely join in with!
Nestled in the corner of the harbor, rooms in this hotel boast full-length windows so you can lie on your bed and look over to the water and skyscrapers of Kowloon.
Somerset Victoria Hotel has free wifi and offers laundry services. All rooms have flatscreen TVs and some suites offer kitchen amenities, so you can enjoy breakfast before a day of exploring.
Mini Hotel Causeway Bay provides comfortable and private accommodation at a low price. Wifi is provided, as well as safety boxes for your valuables and airport transfers. The hostel is a short walk from Times Square, Lee Gardens and the Happy Valley Racecourse. There are various room types available, so you can pick one that's best for your travel group. It's also located nearby Causeway Bay MTR Station, so you can easily travel to other areas of Hong Kong on your trip.
Best Airbnb in Causeway Bay: Cozy Apartment near the MTR
Sleeping four guests, this one-bedroom modern apartment in Causeway Bay is stylish, bright, and comes with a fully stocked kitchen and a modern bathroom with a rain shower. Staying here, guests can enjoy a bright and airy place to relax and there's even a washing machine for those that are staying long-term. Its convenient location in Causeway Bay is just a stone's throw from Sogo, Times Square, and Hysan Place, and the MTR that will provide access further afield.
Best Things to See and Do in Causeway Bay:
Shop at SOGO, the biggest department store in the city boasting 13 floors of fashion.
Playdium Virtual Reality brings Hong Kong's quirky side to life. Using state of the art technology and VR goggles, you can solve puzzles, compete in a boxing ring or take out zombies. Great for kids!
Wander the famous collection of boutique shops on Kingston Street at Fashion Walk.
At Eslite Bookstore, fiction lovers will be in heaven in this enormous store which spans three storeys. Books are offered in English, so feel free to have browse!
The Cat Store allows guests to bond with the fluffy residents while tucking into Chinese and Western cuisine.
Jardine's Bazaar provides escape from the high-priced fare at the glitzy shopping malls and is full of bargains.
Have a cup of tea at a Rabbit Cafe.
Walk around Victoria Park and Victoria Harbor.
Hike up to Victoria Peak and marvel at the views.
Here's what people usually ask me about the areas of Hong Kong and where to stay.
Don't Forget Travel Insurance for Hong Kong
ALWAYS sort out your backpacker insurance before your trip. There's plenty to choose from in that department, but a good place to start is Safety Wing.
They offer month-to-month payments, no lock-in contracts, and require absolutely no itineraries: that's the exact kind of insurance long-term travellers and digital nomads need.
SafetyWing is cheap, easy, and admin-free: just sign up lickety-split so you can get back to it!
Click the button below to learn more about SafetyWing's setup or read our insider review for the full tasty scoop.
Hong Kong is a vibrant city that can keep you busy for weeks. As one of the most populated places on earth, it's dotted with skyscrapers and high-line buildings and its vibrant streets are full of life.
But the fact that Hong Kong is a crowded and populous city means it's pulsating 24/7. Visiting Hong Kong is a traveler's favorite with many sights to behold, amazing food and bursting nightlife. But when it comes to finding a place to stay, you need to get it right if you're going to enjoy this city.
If in doubt, you can't go wrong with Rainbow Lodge. I also highly recommend the hotel Little Tai Hang if you are looking for a private room.
Did you find what you were looking for? Let me know in the comments!
---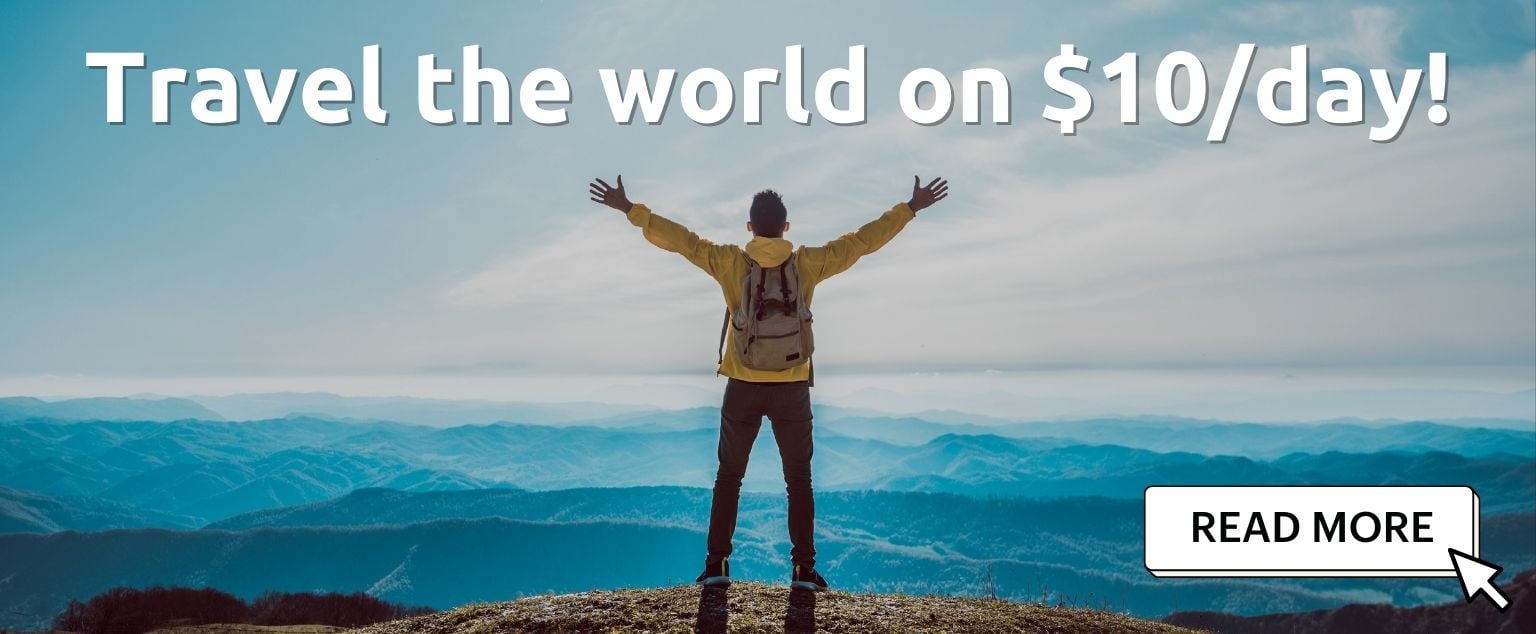 And for transparency's sake, please know that some of the links in our content are affiliate links. That means that if you book your accommodation, buy your gear, or sort your insurance through our link, we earn a small commission (at no extra cost to you). That said, we only link to the gear we trust and never recommend services we don't believe are up to scratch. Again, thank you!