Colombia is one of the most incredible countries in the world. With chilled surfing beaches, crazed parties, bustling cities, lost cities and incredible scenery, Colombia is a country which should be on every backpackers' wish list and backpacking Colombia is truly an amazing experience.
When I first arrived in Colombia, I was amazed at how safe everything felt. There is a strong, yet friendly, police presence and locals in general are extremely friendly. Travelling in Colombia is a bit more expensive than I had at first anticipated but if you're smart it's still possible to get around on the cheap. I strongly recommend booking accommodation in advance during the high season. It's fairly straightforward to sort out your Colombian visa before you arrive.
Arriving in Colombia
The main way to get to Colombia if you're overseas is by plane, flying into Bogota International Airport. This is typically the cheapest place to fly in & out of, however there are other international airports around Colombia that you can also fly into.
The easiest land crossing boarders are from Venezuela & Ecuador as they have road access. Most backpackers use the Carretera Panamericana boarder crossing from Tulcan in Ecuador to Ipiales in Colombia. In Venezuela the main crossing is on the Carcas-Bogota road from San Antonio in Venezula to Cucuta in Colombia.
Many backpackers coming to travel Columbia from Panama, enter by boat. This is mainly because of the Darian gap between Panama & Colombia consisting mainly of large undeveloped swampland & forests. This no mans land is predominantly run by the Revolutionary Armed Forces of Colombia (FARC), who have a long track record of assassinations, kidnappings & violations of human rights. If you're coming to Colombia from Central America, consider travelling by boat via the San Blas, it's a once in a lifetime trip and one of the best things I have ever done.
The only land crossing from Peru & Brazil into Colombia is located in the far southeastern corner of the Colombian Amazon. You can reach the Leticia crossing from either Peru or Brazil via riverboat.
Entry requirements for Colombia
Most nations around the world don't require a visa to backpack Columbia, which is awesome! Most nationalities get 60-90 days free to travel Colombia, just check what rules & regulations may apply for your country here.
Public Transport in Colombia
When it comes to getting around Colombia, the distances can be a problem. There are lots of long distance buses which vary in price depending on the company, I recommend booking buses in advance during the high season. Flights can sometimes be very cheap so it is worth considering internal flights on occasion. Hitching isn't common but is totally doable.
There are many modes of public transport to navigate your way around the cities in Colombia when backpacking. Bogota, Cali & Medellin have massive transport systems similar those in Europe & the United States. City buses have a flat fare no matter how far you're going in the city. They range from pimped out old American school buses blasting Latino music, to modern air-conditioned buses. The price ranges between 600-1650 COP depending on the type of bus.
Tuk-tuks & moto taxis are common around tourist areas, just make sure you agree on a price before you get in. Taxi's are super cheap & easy to use when travelling short distances. Make sure you get in a metered taxi! There are so many fake taxi's around just be careful, make sure the taxi has a meter & there are no other passengers in the taxi as this is a common robbery tactic.
Luckily, Uber has now come to Colombia! Uber is hand's down the best way to get around cities, the price is locked in on the app so you can't get ripped off and it will always work out cheaper than travelling by taxi or rickshaw. Click here and your first three rides are discounted (plus my next ride will be too – cheers!).
Hitchhiking in Colombia
Hitchhiking in Colombia isn't that common, mainly due to paranoia about the security situation in the country. Not everyone here is a drug lord that wants to kidnap you for ransom money. You can hitchhike throughout Colombia; it's such an awesome experience! Have faith there are good people out there, keep your wits about you & follow my hitchhiking tips here.
Accommodation in Colombia
Accommodation costs vary across the country with Medellin and Cali being some of the most expensive places to stay. In general, the good places fill up fast so you will want to try and book in advance. It's possible to get a dorm bed for around $12 but a double room will often cost just $25 so if there's two of you, you can have a private room most of the time for no additional cost.If you are backpacking Columbia Airbnb could be a great alternative. You can make some awesome local friends! Use this Airbnb coupon code for $35 off your first stay at a great property! If you want to save money on accommodation, make sure you pack your camping hammock, especially if you'll be trekking or hiking through the jungle.
| | | |
| --- | --- | --- |
| Cartagena | Posada Kalea | This beachfront paradise is every beach bums ideal hostel! They even offer yoga, windsurfing & other fun activities. Plus free breakfast is always a bonus. |
| Medellin | Hostal Casa Prado | This is an awesome budget hostel option for broke backpackers like myself. It's got a laid back travel vibe! |
| Bogota | Hobu Hostel | Great social hostel in a central location. Loved the backpacker scene here & the free breakfast. |
| Santa Marta | Drop Bear Hostel | This is one of those hostels that you don't want to leave. It's got a big pool & great atmosphere! |
| Salento | Yambolombia Hostel | Your ideal budget hostel in Salento, for those wanting some seriously chilled vibes! |
| Minca | Casa Elemento | Home of the world biggest hammock & incredible mountainous jungle views. Such a relaxing & peaceful hostel among nature! |
| San Gil | Macondo Hostel | This is probably one of the most popular hostels in San Gil & host of San Gils famous Tejo Tuesdays! Great social party vibes here. |
| Barichara | Tinto Hostel | Cool hostel with a pool in a great location! Good value for money.  |
Book Your Colombian Hostel Here!
Money in Colombia
The local currency in Colombia is peso known as COP, as of June 2017 1 USD = 3,000 COP, for a more accurate currency conversion click here. I'd advise to take a bunch of USD with you in cash & hide some of the cash in a discreet spot in your backpack just in case!
The ATM fees can be up to $10 per pop, which adds up easily. Most ATMs are open 24 hours & in English, just be wary of ATM skimmers where you insert your card. If you're going to convert your dollars to COP, find out the conversion rate & how much COP it equals to prior.
If you need to transfer money internationally, use Transferwise, it's the fastest and cheapest way to move money around when travelling.
You should always have some emergency cash hidden on you and I've written an entire post on the best places to hide your money. If you want to carry a fair bit of cash safely on your body, your best bet is to get hold of a backpacker belt with a hidden security pocket.
Where to go in Colombia
Backpacking Cartagena
This quaint colonial city is a great place to start your trip. The Old Town is well worth visiting and there are some beaches nearby. You can travel to Santa Marta by bus from Cartagena in around 5 hours.
Book Your Cartagena Hostel Here!
Backpacking Santa Marta
There is almost nothing in Santa Marta to get particularly excited about however there is lots of truly amazing places nearby, Santa Marta is the hub for Northern Colombia but I recommend basing yourself in nearby Taganga.
Book Your Santa Marta Hostel Here!
Backpacking Taganga
Love it or hate it, Taganga has something for everyone. This is a beachside party town famous for it's drug scene but there is a huge amount more to Taganga than at first meets the eye. Consider staying in Casa Moringa for a truly unique experience; living it up in a mansion overlooking the sea. Taganga is one of the cheapest places in the world to learn to scuba dive so if that's your bag, you've come to the right place. Be sure to grab a bite to eat in the incredible Baba Ganoush restaurant.
Backpacking Tayrona National Park
An easy hop from Taganga, Tayrona National Park is a truly stunning oasis of pristine beaches backing onto untamed jungle. Accommodation here books up fast so take a tent or book in advance.
Backpacking Ciudad Perdida
The trek to the Lost City takes 5 days and is an amazing experience. You will cross raging rivers, slide down muddy banks and bathe in crystal clear pools on your way to the city above the clouds. The city itself is amazing and receives very few visitors; go now before the word gets out.
Backpacking Minca
Just a couple of hours away from Taganga, the cool hills of Minca are perfect for backpackers wanting a bit of respite or to go hiking in the jungle. I highly recommend staying at Casa Elemento, book in advance.
Backpacking San Gil
From Santa Marta, the next logical step is to take a bus to San Gil. The bus takes around twelve hours so I recommend travelling at night. Spend a couple of days in San Gil and be sure to go paragliding over the incredible Chicamocha Canyon. San Gil is the adventure capital of Colombia; if you're after rafting, caving or trekking this is the place to go. Be sure to grab a brownie from Gringo Mikes – they are amazing.
Backpacking Barichara
One hour outside of San Gil lies the picture perfect town of Barichara with it's cobbled streets, fancy restaurants and great day hikes. It's well worth spending a night.
Backpacking Bogota
An uncomfortable 9 hour journey from San Gil, Bogota is the next logical stop on your adventure. There is a huge amount to do here; I highly recommend going on the Graffiti tour and doing a day-trip to explore the truly spectacular Salt Cathedral in Zipaquira. Zona Rosa is a great place to go for drinks in the evening.
Backpacking Salento and the Coffee Region
 A firm favourite with backpackers, Salento is a great place to spend a few days unwinding, trekking and sipping coffee. I highly recommend exploring the Cocora Valley on a day-hike. La Serrana is a great place to base yourself; check out their awesome safari tents!
Backpacking Medellin
My favourite place in all of Colombia, Medellin packs a lot of punch and is one of the best places to live if you're a digital nomad in need of a break. The very touristy El Poblado area is where most backpackers base themselves but I far preferred the quieter Envigado. Be sure to go on the Real City walking tour, officially the best walking tour I have ever been on. Guatape is a popular day-trip from the city but the real highlights of Medellin are best discovered by simply wandering around, enjoying a cerveza in a pool hall, attending a free salsa lesson or chilling out in one of the many parks. Medellin has a tarnished reputation on account of Pablo Escobar, think carefully about whether you want to go on a tour to find out more about Pablo's empire. From Medellin, continue onwards to Cali or head further afield down to Ecuador and onwards to Peru. For travel inspiration, check out this Peru travel guide from my backpacking buddies over at Two Scots Abroad.
Backpacking Colombia Activities
From surfing and trekking to paragliding and caving, Colombia is an adventure playground. You can do some activities really cheap but it's worth haggling; you can often get 10% off what appears to be a fixed price. Colombia is also home to some of the best diving in the world… well, OK, some of the cheapest places to learn to dive in the world.
Food in Colombia
The food is cheap, tasty and plentiful. There is plenty of street food around with arepas, empanadas and meat on a stick being some of the staples. If you're eating out, expect to pay between five to ten dollars for a decent meal.
If you're after a hearty lunchtime meal & aren't watching the carb, try out Bandeja Paisa. It consists of rice, plantains, avocado, minced meat, chorizo, black sausage, fried pork rind & a fried egg chucked on top. My favourite dish was by far empanadas, they're a great snack & are filled with a variety of toppings. Check out this post for even more info on some of the best Colombian dishes to try. 
Backpacking travel costs in Colombia
Travel costs when backpacking in Colombia vary depending on the type of traveller you are. If you're a budget backpacker sleeping in dorm rooms, hitchhiking, eating street food & catching local public transport, then your travel costs will be far less than those flashpackers.
Accommodation
Nightly rates vary depending on the type of accommodation. You can get a dorm bed for $8-10 USD or 23,000-29,000 COP, hostel private rooms & budget hotel rooms start from $11 USD around 32,000 COP & higher.
Food
You can eat really cheap if you're living off street food like empanadas or arepa con queso that only set you back $1 or 30,000 COP. If you want to have a sit down restaurant meal, it will cost between $3-8 USD or 9,000-23,000 COP, if you choose a set lunch $11 (32,000) or $17 (50,000) from a tourist trap restaurant.
Transport
The cost of transport in Colombia is on par to its neighboring South American countries.
City Buses cost between 40-60 cents or 1,200-1,800 COP
Medellin Metro Trains cost around 50 cents or 1,500 COP
Metered Taxi's charge per distance & cost between $1.45-3.40 USD or 4,200-10,000 COP
Regional buses between major cities like Bogota or Medellin usually take around 8-12 hours & cost around $27 USD or 80,000 COP
Backpacking Colombia daily budget
Your daily budget will vary depending on how much partying you do, how often you're taking transport, where you're eating & what activities you're doing. A broke backpacker like myself would try stick to a budget of $30 USD or 88,000 COP, per day. Although Colombia is cheaper than other Latin America countries, it's so easy to blow your budget, so keep track of your spending!
What to pack for Colombia
On every adventure, there are five things I never go travelling without.
1. Security Belt with Hidden Pocket: I never hit the road without my security belt. This is a regular looking belt with a concealed pocket on the inside – you can hide up to twenty notes inside and wear it through airport scanners without it setting them off. This is hands down the best way to hide your cash.
2. Pocket Blanket: This lightweight, waterproof, super compact pocket blanket is a must for all adventures. Doubling up as an emergency poncho, this picnic blanket is worth it's weight in gold when chilling, or camping, on the beach. It comes with a carabiner, a secret zipped pocket where you can hide stuff and pocket loops which you can weigh down using stones.
3. Microfibre Towel: It's always worth packing a proper towel. Hostel towels are scummy and take forever to dry. Microfibre towels dry quickly, are compact, lightweight and can be used as a blanket or yoga mat if needs be.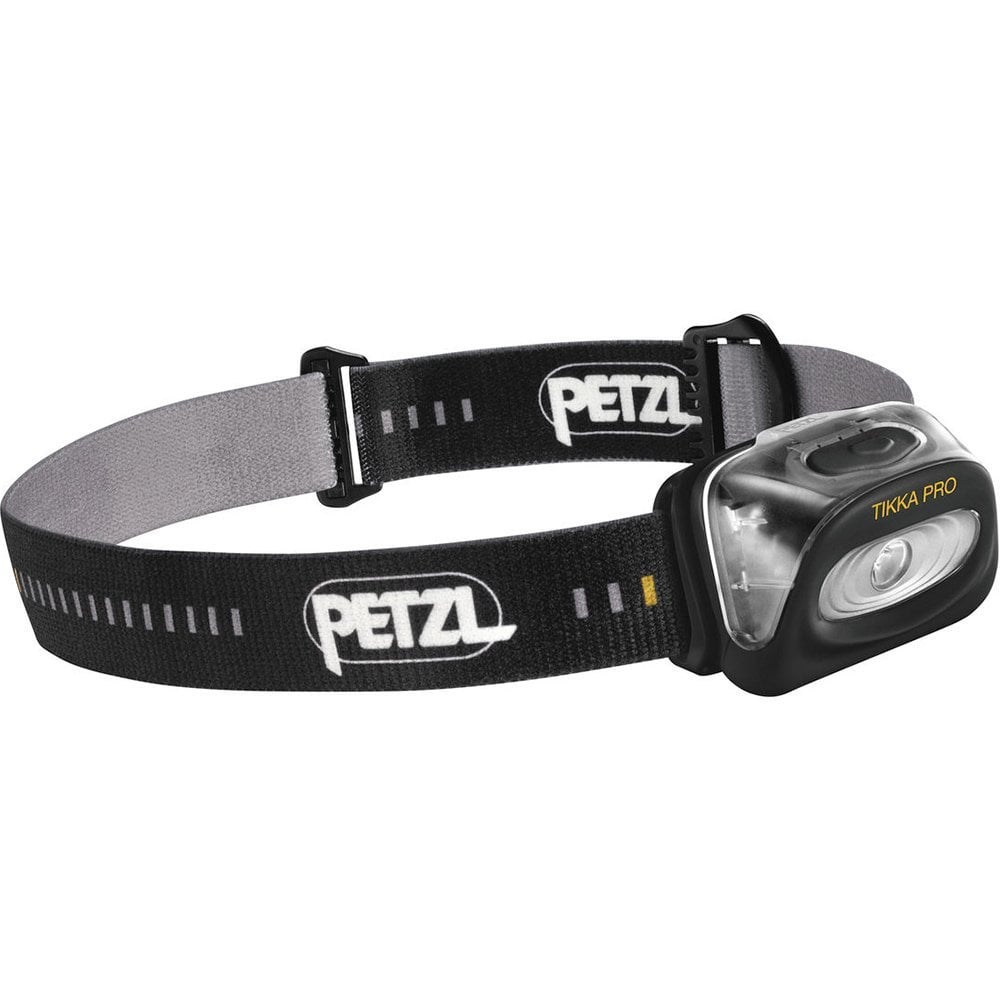 4. Headtorch: I would never travel without a headtorch. Even if you only end up using it once, a decent head torch could save your life. If you want to explore caves, unlit temples or simply find your way to the bathroom during a blackout, a headtorch is a must. Currently, I'm using the Petzl LED headlamp with red light (which insects can't see).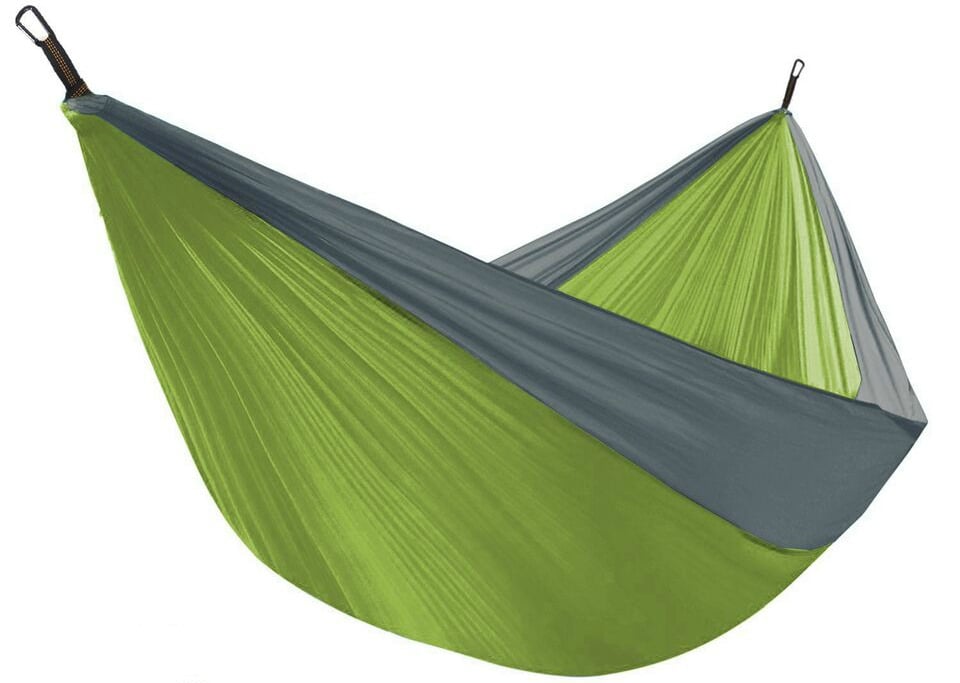 5. Hammock: Taking a tent backpacking is not always practical but hammocks are lightweight, cheap, strong, sexy (chicks dig hammocks) and allow you to pitch up for the night pretty much anywhere. Right now, I'm rocking an Active Roots parachute hammock – it's light, colourful and tough.
For plenty more inspiration on what to pack, check out my full backpacking packing list.
Sex, drugs, rock n roll
Colombia has a pretty saucy reputation when it comes to drugs & sex, especially in Pablo Escobar's hometown Medellin. It's well known for both growing & selling cocaine, you can even snag a gram for as little as $7. No wonder it's so popular among many travellers in South America. For tips on how to stay safe whilst getting fucked up in Colombia, check out Blazed Backpackers 101.
Cocaine tourism is on the rise in Columbia. I guess it's not every day that you have the chance to take a "special tour" to make & snort your own cocaine! Just be careful with drugs especially abroad, no one wants to be locked up in a foreign jail. You can usually pay off the police if you get into trouble, just don't go selling or raking up a debt with a drug lord.
Colombian women are typically so beautiful & exotic. Their sexy moves & seductive dancing can be pretty hard to resist, plus they love foreigners too. Just be respectful & treat the women here like you would back home & you'll have no problem. Many explorers backpacking Colombia are unsure of what to expect but this is a country with a welcoming people, stunning landscapes & great parties!
Best time to visit Colombia
Peak season in Colombia is from December to February, although it can get pretty busy around Easter also. April to June are the wettest months in Colombia & if you're hanging out in the Amazon it tends to be pretty wet year round. The temperature in Colombia is usually around the 24 degree Celsius mark, however it can drop as low as 7 degrees as you move higher inland.
Useful Apps to Download Before Backpacking Colombia
Maps.Me – Prone to getting lost or taking that 'shortcut' that adds another few hours onto a simple walk? This app is definitely for you. My favourite offline maps app, download your map and route before you venture out to keep you on track while backpacking Colombia.
XE Currency – I used this a lot when backpacking Colombia. It is a great help while calculating expenses.
HIDE.ME –  I always have a VPN ready to go on both my phone and laptop, I personally use Hide Me which is one of the fastest and most reliable options out there. This particular VPN allows for up to five connections which is handy for keeping all your devices connected without having to purchase multiple VPN packages.
Books to read when Backpacking Colombia
The Backpacker Bible – Learn how to ditch your desk and travel the world on just $10 a day whilst building an online income.
The Sound of Things Falling– This book tells the story about a hippo that had escaped from a derelict zoo once owned by legendary Colombian drug kingpin Pablo Escobar. It takes you back to the war between Escobar's Medellín cartel and government forces played out violently in Colombia's streets.
One Hundred Years of Solitude– This novel tells the story of the Buendia family, and chronicles the irreconcilable conflict between the desire for solitude and the need for love—in rich, imaginative prose that has come to define an entire genre known as "magical realism."
Delirium-It tells a gripping detective story and a passionate, devastating tale of eros and insanity in Colombia. It gives you a searing portrait of a society battered by war and corruption, as well as an intimate look at the daily lives of people struggling to stay sane in an unstable reality.
Short Walks from Bogota– This novel picks the tangled fabric of Colombia to create a stunning work of reportage, history and travel writing. Writer and journalist Tom Feiling has journeyed throughout Colombia, down roads that were until recently too dangerous to travel, talking to people from former guerrilla fighters to nomadic tribesmen and millionaires
Backpack Colombia for free
Perhaps one of the best options for backpackers wanting to explore Colombia long-term and experience living in this truly incredible country is to get a Teaching English as a Foreign Language course online. TEFL courses open up a huge range of opportunities and you can find teaching work all over the world. To find out more about TEFL courses and how you can teach English around the world, read my in-depth report on teaching english abroad.
Alternatively, if you want to find a cheap way to stay in this incredible country for as long as possible, check out Workaway – for just $29 a year you get access to literally thousands of projects around the world where you can volunteer in exchange for food and accommodation.
Staying safe whilst backpacking Colombia
Safety & security is can be a major deterrent for those wanting to backpack Colombia. Yes, Colombia can be dangerous, but it's nowhere near as bad as how the media portrays it. In recent years we've seen a big increase in the level of security & falling crime rates. Most people backpacking Colombia never have an issue, but you do hear the odd story of muggings & having things stolen. Just don't flash your valuables around, carry large amounts of money on you, or piss off any locals & you'll be sweet.
Check out Backpacker Safety 101 for tips and tricks to stay safe whilst backpacking.
Pick yourself up a backpacker security belt to keep your cash safe on the road.
Check out this post for plenty of ideas on ingenious ways to hide your money when travelling.
I strongly recommend travelling with a headlamp whilst in Colombia (or anywhere really – every backpacker should have a good headtorch!) – check out my post for a breakdown of the best value headlamps to take backpacking.
Get insured!
Even if you are only going on a short trip, you should always travel with insurance. Have fun on your Colombia backpacking adventure but please do get insurance – take it from someone who has racked up tens of thousands of bucks on an insurance claim before, you need it.
As a wise man once said, if you can't afford travel insurance, you shouldn't be travelling – so be sure to get your backpacker insurance sorted before you head off on a backpacking adventure! Travelling without insurance would be fucking stupid. I highly recommend World Nomads.
Even if you don't get insurance with World Nomads, Please do get some sort of insurance from somewhere, there are lots of decent options online.